architecture - engineering - construction

2016 March
---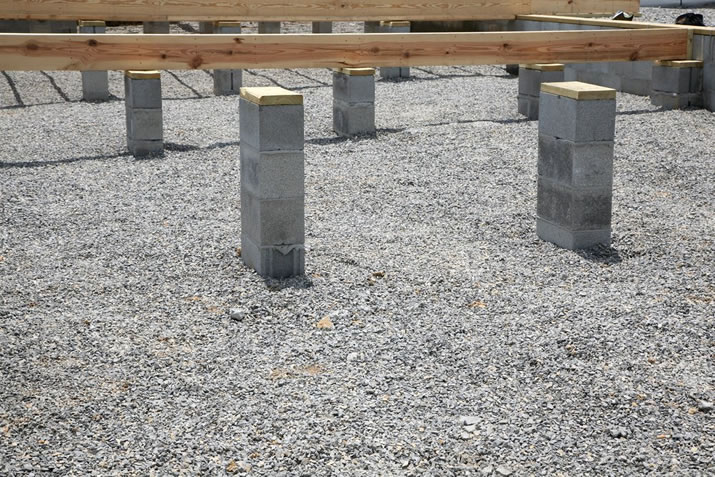 If you own an older home with an uninsulated crawlspace, you may be facing all kinds of problems you didn't realize were gradually creeping in. You may be thinking that you and your family have managed without insulating it until now, why spend the extra money? Here are three reasons to invest in spray foam insulation for your crawlspace.
Moisture buildup. When you choose to insulate your crawlspace with spray foam insulation like Icynene, you are taking a step toward controlling moisture buildup in your home. The dampness of bare ground, along with moisture seeping through permeable concrete, can make for a breeding ground for mold and mildew. If mold or mildew finds its way into your home, all kinds of problems can develop which can be costly.
Air quality. Moisture is kept out of the crawlspace area, thanks to the air seal that Icynene spray foam insulation can provide. There is little or no opportunity for mold and mildew to develop.
Temperature regulation. Deciding to insulate your crawlspace with Icynene spray foam insulation will also help to lighten the load that your heating and cooling systems take in controlling the temperature in your home.
Talk to a licensed Icynene spray foam insulation contractor in your area, to discover more reasons to insulate your crawlspace.
Company: Icynene
Source: http://www.icynene.com/en-us/news/3-reasons-insulate-your-crawlspace-spray-foam-insulation
Tags: Building | Insulation
---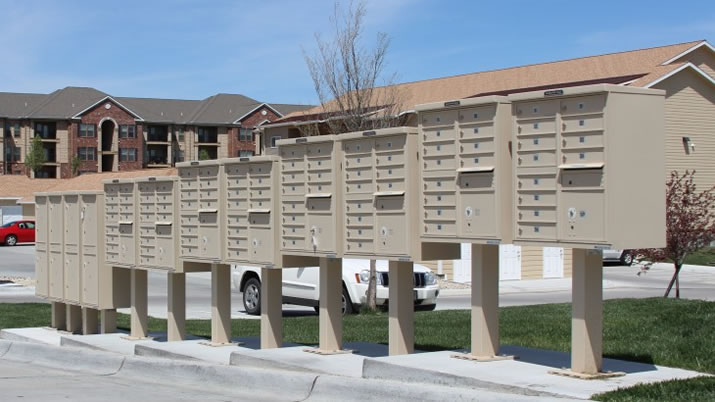 Did you know the United States Postal Service (USPS) has the authority to specify the type of mail delivery equipment for any new development? And whenever possible, the USPS specifies centralized mail delivery, or clustered style mailboxes, because it is the most efficient and cost effective method of mail delivery.
Although this authority has been in effect since 2012, its enforcement is just now more broadly penetrating suburban areas and therefore gaining greater media exposure. We here at Florence Manufacturing have been fielding more and more questions as to what exactly this nationwide initiative means and how it affects planners, architects, and builders.
First, a bit of history
While it feels new, the autonomy allowing the USPS to make this determination was actually set forth back in April 2012 when the USPS Postal Operations Manual, which governs delivery operations, was revised to include stronger wording. This revision also enabled the USPS to consider "location and type of equipment, as well as the safety and convenience of both carriers and customers" when determining the method for mail delivery in a given area.
Since then, the USPS has used this authority to specify centralized mail delivery for new developments — including single-family neighborhoods — to better ensure it can provide efficient service with minimal cost impact.
What does this mean for existing neighborhoods?
For established neighborhoods with existing mail delivery service, nothing should change. However, if a neighborhood is expanded so new housing is added, that addition may be required to include centralized mail delivery. Therefore, first and foremost, you should speak with your local USPS representative as early as possible to ensure any new construction project will meet their specifications so mail service will not be interrupted.
When planning for centralized mail delivery, identify a dedicated common space that takes into consideration:
Location
Safety and lighting
Accessibility
Ratio of mailboxes to package lockers
Installation type
Next, you will need to select the type of equipment to be used. Whether you opt for cluster box units or versatile™ 4C mailbox suites, Florence offers a variety of solutions that can take a common mail area and transform it to a neighborhood hub. Not quite sure how to choose which product is right for you? Our Authorized Florence Dealers would be happy to work with you to find the perfect match for your project . . . and some will even help you install them!
While we have plenty of standard product options to choose from, we also know that many projects require something extra, which is why we offer a full range of customization . . . but that's for our next blog post! In the meantime, simply be sure to talk to your local USPS as they will be able to guide you in the right direction.
Company: Florence Manufacturing Company
Source: http://www.florencemailboxes.com/wordpress/usps-specifies-centralized-mail-delivery-in-new-developments/
Tags: Exterior Design
---
Accuride International is excited to unveil SENSEON ™ Secure Access. Senseon is a commercial-grade access control system for cabinets, furniture, and fixtures. Simply tapping a proximity card, bracelet or fob to a reader unlocks the cabinet, enabling quick and easy access without compromising security.
Problem:
Access control plays a critical role in any commercial environment with a need for secure storage. Historically, traditional locks have come with design limitations, downtime and limited user flexibility.
Opportunity:
There is an alternative. Designed for demanding commercial environments, SENSEON ™ Secure Access combines flexibility, simplicity and security to create an integrated system that leaves you free to focus on style, performance and profits.
We Can Help:
Achieve greater levels of security, efficiency, and reliability with one easy system. This new model of access control redefines the commercial experience. No limits. No maintenance. No distractions. SENSEON ™ was made for you.
Learn more at accuride.com
Company: Accuride International
Source: https://www.accuride.com/senseon/wp-content/uploads/2016/02/senseon_cabinet_without-keys-whitepaper.pdf
Tags: Interior Design | Security
---
Penetron crystalline materials, when mixed into the concrete, produce crystals or react with concrete components to generate a crystalline lattice that stops moisture and lowers permeability – increasing the strength and durability of concrete.
President and CEO of Penetron Group noted: "The professionalism and devotion of Penetron dealers worldwide played a large part in the continued growth that Penetron has seen in the past few decades – we are now represented in over 80 countries and still growing"
This crystalline technology helps concrete endure in all climates – from arctic tundra to wind-blasted deserts, and humid tropical jungles to pounding railways. Here are just a few projects that count on Penetron: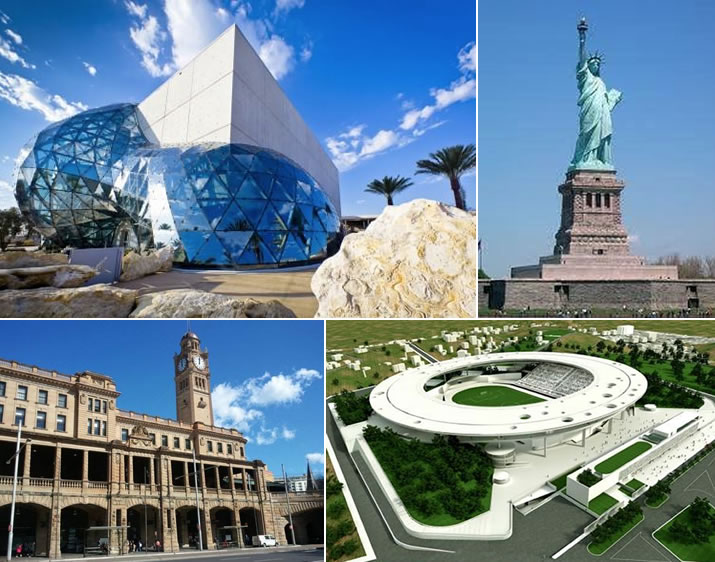 Magadan Wastewater Treatment Plant in western Siberia above the Arctic Circle, where soil is permanent frozen; Penetron was used to repair damaged concrete and provide much-needed resistance to the brutal climactic conditions.
http://www.penetron.com/…/Siberia-Wastewater-Treatment-Plant
Water Reservoir in the Namib Desert, an almost uninhabited and arid wasteland in South Africa; Penebar SW waterstop was used to permanently seal all joints in the concrete reservoir structure to prevent any water losses.
Corinthians Soccer Stadium in Sao Paulo, Brazil was newly constructed for the FIFA World Cup 2014 with seating capacity for up to 68,000 fans; Penetron Admix was used to waterproof all concrete structures in the stadium.
http://www.penetron.com/projec…/…/Itaquera-Arena-Corinthians
Sydney's Central Railway Station is the largest and busiest railway station in Australia; PENETRON technology was used in all new and renovated concrete structures, including new rail beds, underpasses and underground structures.
http://www.penetron.com/projec…/view/Central-Railway-Station
Not only places with extreme weather conditions, but also popular American tourist sites benefit from Penetron technology:
Statue of Liberty in New York Harbor had the deteriorated pedestal repaired and strengthened with Penetron materials that eliminated the moisture from all the concrete structures in the foundation.
http://www.penetron.com/projects/view/Statue-of-Liberty
Salvador Dalí Museum in Florida is only 200 feet away from Tampa Bay and five feet above sea level, with thick concrete walls built to withstand a Category 5 hurricane; Penetron Admix helps eliminate water infiltration during Florida's rainy season and protect a priceless art collection.
http://www.penetron.com/projects/view/Salvador-Dal-Museum
There are hundreds of other buildings, plants, dams and bridges that added Penetron to their concrete. These projects give you a good idea of where and why our crystalline technology is found virtually everywhere in the world.
Company: Penetron International
Source: http://www.penetron.com/projects
---
The Scene - Walthamstow and Park View - Sidcup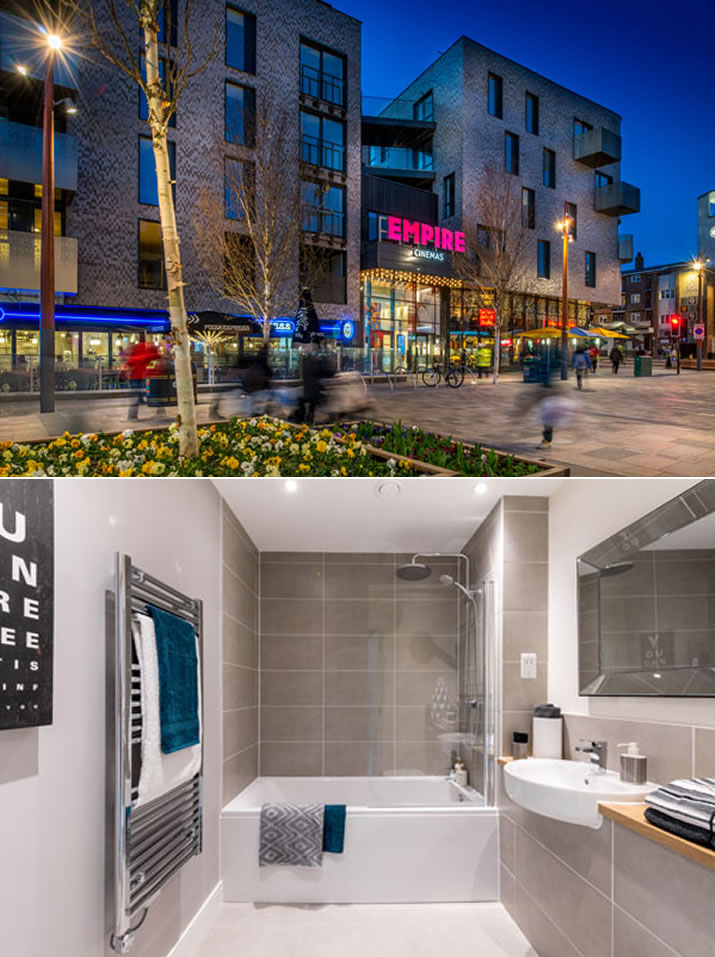 Howe Green's Tile-a-Door + has provided the award-winning developer Hill with a seamless solution to accessing concealed bathroom services at The Scene in Walthamstow and at their Park View development in Sidcup.
Popular in commercial development and refurbishment projects, the Tile-a-Door + wall access panel is ideal for bathrooms, wetrooms, WC's, kitchens and utility rooms in residential settings. The hatches can be custom made to the millimetre and are supplied ready to tile with up to a 10mm thick finish. Magnetic latches or security lock options keep the panel neatly and securely in place whilst frames can either be discreetly visible or completely sealed for situations where only occasional access is needed. Howe Green's range also includes the Waldor 50, a hinged access panel for more frequent access within tiled walls.
Hill have built a reputation for pioneering new homes across London and the South East and recently achieved a 5-star rating for customer satisfaction in the 2015 Home Builders Federation independent survey. For Hill and their happy customers, Howe Green's Tile-a-Door + panels provides added peace of mind that, should access for bathroom repairs be required in the future, getting to the problem will be faster, easier and more cost-efficient.
"The Howe Green hatches were supplied sized to fit our specific tile grids which made installation quick and straightforward," commented a spokesperson at Hill. "Our bathrooms are always finished to a very high standard and we want them to stay looking their best. The panels are a simple and cost-effective way to provide access to key plumbing points should maintenance ever be needed".
Howe Green is one of the world's leading manufacturers of metal fabricated floor, wall and ceiling access covers. The company has developed an outstanding brand name and a worldwide reputation for quality, customer care and service. For over 30 years, the company has been at the forefront of design and innovation in the highly specialised architectural building products sector.
Company: Howe Green US
Source: https://www.howegreen.com/access-covers/projects/the-scene-walthamstow.php
Tags: Interior Design | Wall Panels
---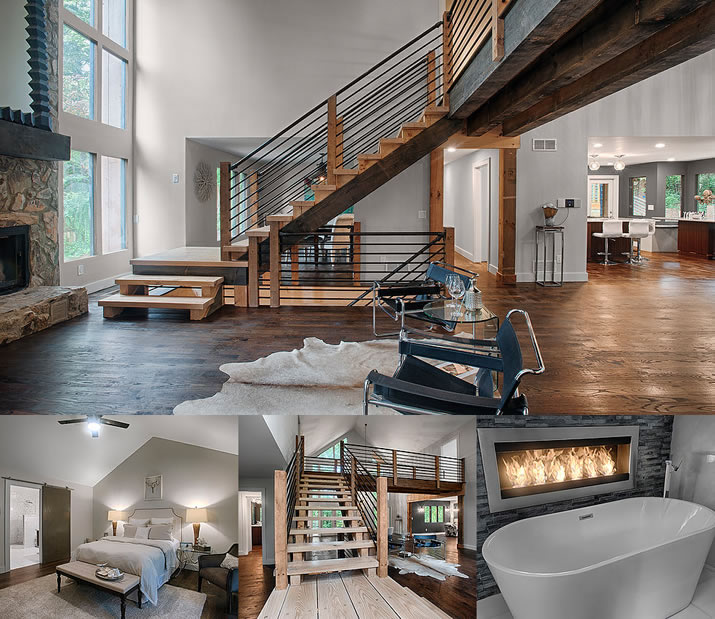 Luxury chalet reminiscent of the Blue Ridge Mountains. The Smokecreek Chalet is tucked away in a quiet cul-de-sac boasting 5 bedrooms and over 5,550 square feet. Fleur de Sel (SW 7666) invites comfort and luxury into this contemporary Atlanta home, designed by Her Cave Atlanta.
Jessica Murphy Owner/Designer Her Cave Atlanta :
My love of construction comes from dreaming about what it would look like to breathe new life into the dying downtown strip and old antebellum homes of Main Street – small town, USA where I grew up. At the University of Colorado at Boulder while studying Architectural Engineering my dreams began to take shape.

Style is a reflection of life experiences and as such my personal style is eclectic – contemporary, slightly industrial, with a touch of modern fascination and a pinch of classic elegance. I like it all. An interior designer once described it as 'old world traveler'".
Company: The Sherwin-Williams Company
Source: http://www.smokecreekchalet.com/
Tags: Coating | Color | Interior Design
---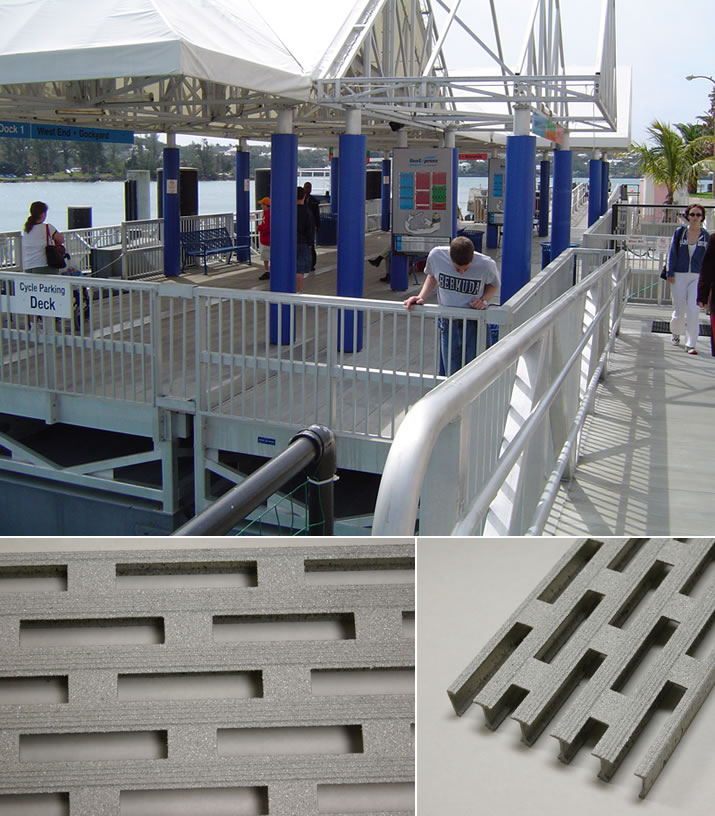 Slip resistant plank provides an ideal surface for docks and decks.
Slip resistant aluminum plank is a durable flooring solution that is installed on applications such as docks, stair treads, scaffolding, bridges, mezzanines, and platforms. Aluminum plank is made from extruded aluminum and is known for its lightweight properties, corrosion resistance, minimal maintenance, and excellent strength-to-weight ratio. The flush surface and ability to pass light and air make aluminum plank an excellent choice. Plank is available in rectangular punched plank, solid plank, or ADA diagonal punched plank for your convenience.
SlipNOT® aluminum plank has a bond strength of at least 2,000 PSI; but when coated with steel or stainless steel, plank has a bond strength of at least 4,000 PSI. The high traction surface in all directions keeps pedestrians and workers on their feet.
Plank can be custom cut or sold in stock sizes below:
Thickness: 1" minimum, 2-1/2" maximum
Width: 6" minimum, 36" maximum
Length: 20' maximum
Aluminum plank coated with SlipNOT® far exceeds slip resistant recommendations set by OSHA, ADA, ASTM, and UL. Its coefficient of friction remains 0.85 or higher even when wet or covered with debris.
SlipNOT® has provided anti-skid aluminum plank to various companies such as Walt Disney, The Hilton, Denver International Airport, General Motors, Shell Canada, among others. You may browse our entire selection of slip resistant aluminum plank and see related case studies.
Company: SlipNOT® Metal Safety Flooring Div.
Source: http://www.slipnot.com/blog/aluminum-planking/#more-21049
Tags: Exterior Design | Floor
---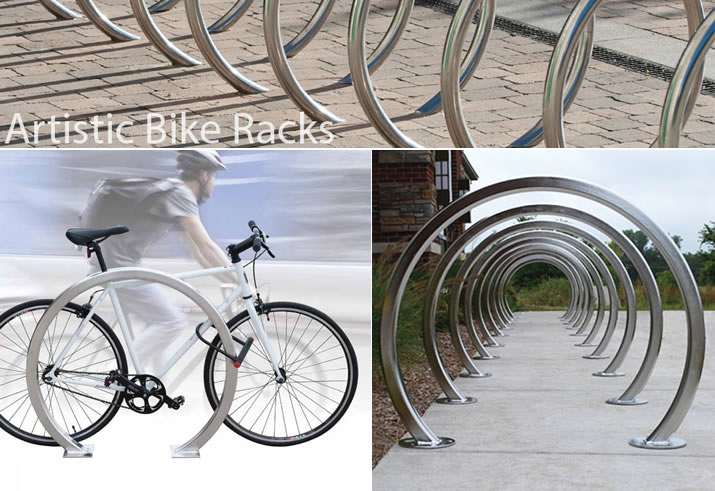 Whether your area of expertise is in residential, commercial, industrial or landscape architecture or engineering, Madrax products offer you creative, innovative bike parking solutions to meet your clients' needs.
Our wide variety of styles and colors are the perfect complement to any setting. We can help you provide the best possible design to suit your requirements and your clients' requirements. Spending a few minutes at our website can save you hours of research. Cut your specification time while getting bicycle parking stands that set the standard for security, durability, and aesthetics. Partner with Madrax for bicycle parking that reflects your vision.
Company: Madrax Bike Racks
Source: http://www.madrax.com/ProductInfo/CreativeBikeRacks.aspx
---
Acoustics are a key element of good building design and have been proven to affect an occupant's perception of the quality of a space. No matter what kind of space, good acoustics make the sounds cleaner, clearer and more easily understood.
Style is a critical element for most spaces, and today Tectum Products provide a tremendous range of options. From the full spectrum of color in the Sherwin Williams pallet to custom-printed images of your design to fabric-wrapped panels, Tectum Products are surprising architects and designers with new possibilities for realizing a design vision.
Toughness is at the heart of all Tectum Products. Starting in 1949 Tectum Products have proven their durability and abuse-resistance in high-traffic, high-impact areas.
After more than half a century in widespread use, Tectum Acoustical Products have won the trust of commercial, industrial and institutional designers.
Company: Armstrong Building Solutions
Source: http://www.tectum.com/
Tags: Acoustics | Interior Design | Wall Panels
---
Better than real wood planks, this surface is a polymer modified cementitious overlay applied to existing concrete and made to look like wood.
Stronger + Stain Resistant + Weather Resistant = Better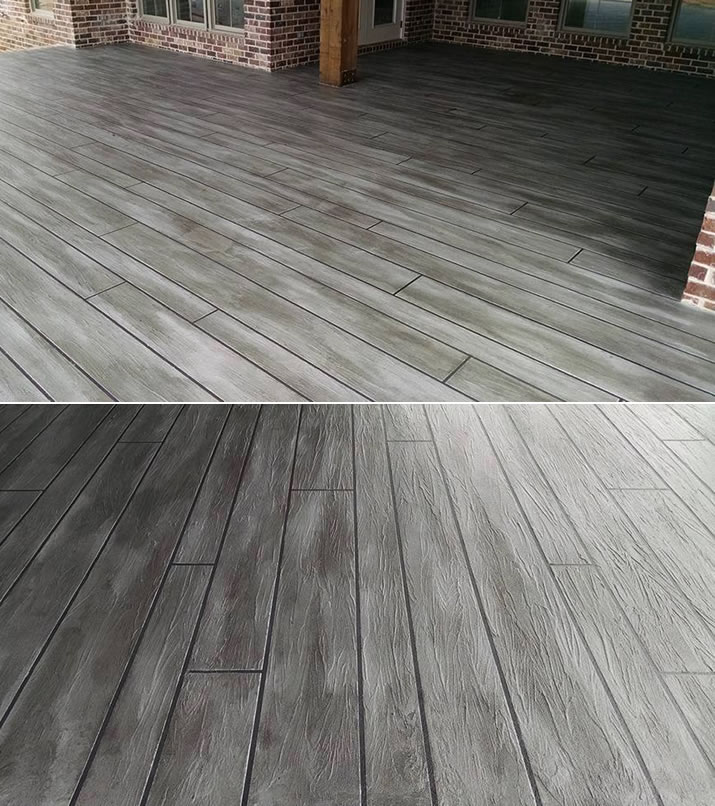 When unsightly, old and damaged concrete is no longer acceptable the option for concrete resurfacing should be your top choice. Concrete floors over time will often develop cracks, show surface spalling, stain, and begin to deteriorate. Typically the structural concrete slab will be fine but its surface is in need of repair and concrete resurfacing. Elite Crete Systems has been leading the concrete resurfacing industry for decades and has a wide variety of products and systems to choose from.
Company: Elite Crete Systems, Inc. (Headquarters)
Source: http://elitecrete.com/concrete-resurfacing/
Tags: Concrete | Design | Floor
---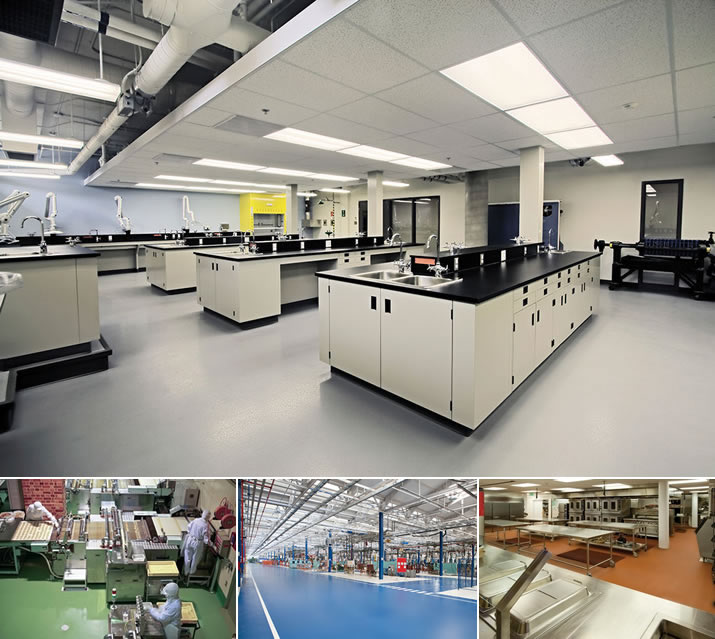 High performance floor coatings have evolved tremendously since the material was first developed more than 75 years ago. From early discoveries of urethanes and aromatic isocyanates that helped to launch coating technologies, to the two-component waterborne polyurethane coatings of today that are long-lasting and stain resistant, optimized high performance floor coatings have much to offer the flooring industry.
The proven performance, resilience, flexibility, and ease of use of polyurethane-based coatings have transformed the flooring industry. Once widely considered a durable topcoat, today's high performance floor coatings are now the top choice for use on industrial and concrete floors. And as more companies employ sustainable building practices, polyurethane-based coatings are particularly beneficial when companies decide to use existing concrete flooring as a decorative feature of the structure.
So rather than repair or replace an industrial or concrete floor, resourceful contractors like Düraamen will choose high performance floor coatings to breathe new life and a new look into a facility or space. These coatings are good options for concrete floors in storage garages, heavy-duty kitchens, chemical and production plants, retail stores, hospitals, restaurants, business complexes, hotels, and more.
Additionally, high performance floor coatings are super durable—stain, water, and abrasion resistant, and can be decorative in appearance. Stamped concrete, diamond polishing, and decorative stains and stencils are among the aesthetic ways one can use high performance coatings to transform the look of a new or renovated concrete floor. Installers can apply these coatings at higher wet firm thickness—rather than multiple coats—which can reduce the overall cost of a project.
The long-term success of any high performance coating will largely depend on the application process. Be sure to consult a Düraamen representative, who not only can advise about the best coating to use but also has the expertise to do a quality job.
Company: Duraamen Engineered Products Inc.
Source: http://www.duraamen.com/blog/high-performance-coatings
Tags: Color | Floor | Interior Design | Sustainability
---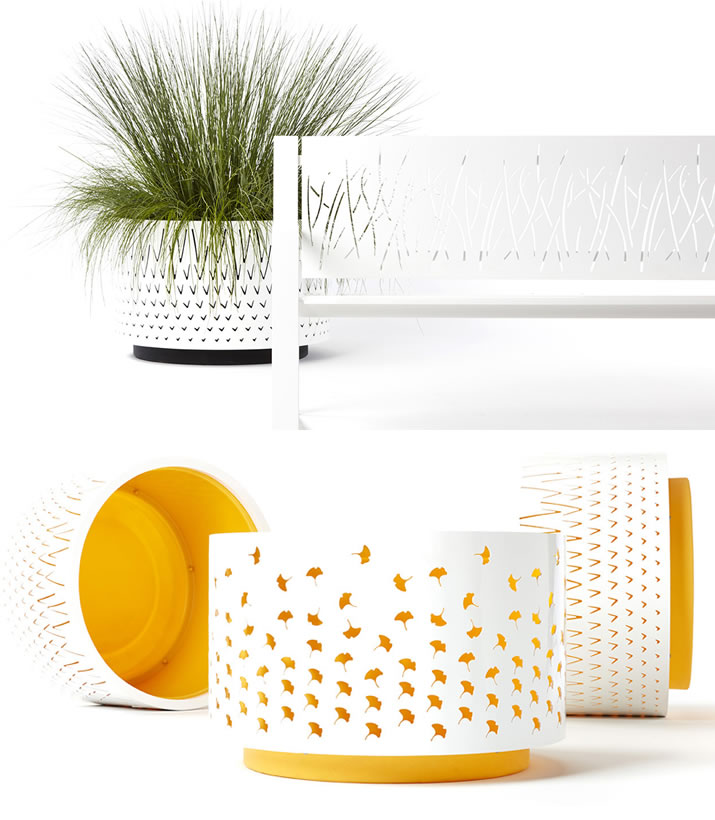 The Lakeside planter is the newest addition to the popular line of site elements designed by award-winning architect, Margaret McCurry.
The planter has a simple steel cylinder shell, 36" in diameter and 23" high, and a robust roto-molded liner. Designed to compliment Lakeside benches and litters, the steel shell features decorative grass or leaf patterns incised by state-of-the-art plasma-cutting technology. Special patterns can be created for signature applications. Bold colored liners in sky blue, grass green, daisy yellow, or in black, are visible through the cut patterns and in the 3" reveal at the base, lending the planter a lively presence. The Lakeside planter is finished with Landscape Forms proprietary Pangard II™ polyester powdercoat in the full Landscape Forms color palette. The liner is molded LMDP (liner medium density polyethylene) and is 100% recyclable.
Company: Landscape Forms Inc.
Source: http://www.landscapeforms.com/en-US/product/Pages/Lakeside-Planter.aspx
Tags: Exterior Design | Landscape Design
---
Extech is proud to be part of this exciting design collaboration with Arrowstreet for the new Boston Logan Airport parking garage. Extech fabricated the aluminum flapper wall system which consisted of over 48,000 aluminum flappers set into 353 individual frames.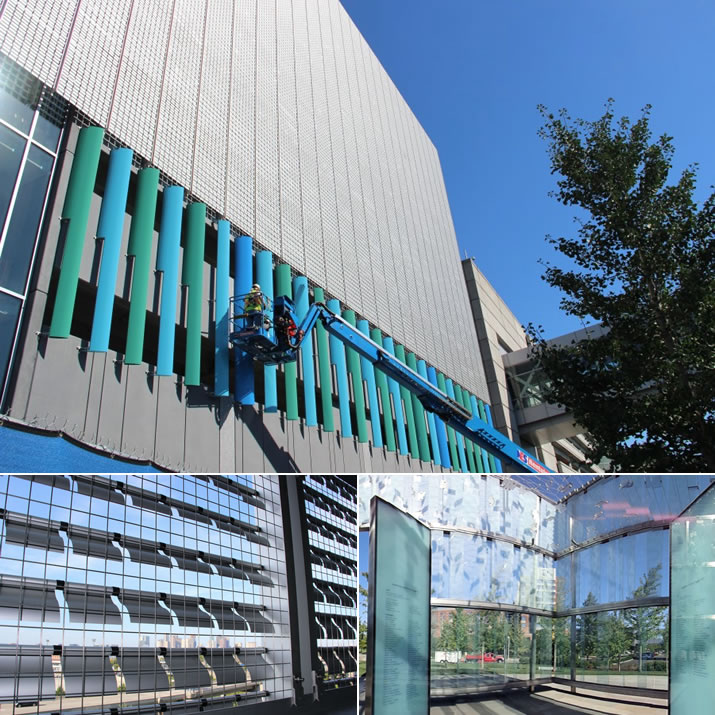 Company: EXTECH/Exterior Technologies, Inc.
Tags: Exterior Design | Metal | Wall Panels