architecture - engineering - construction

Management
---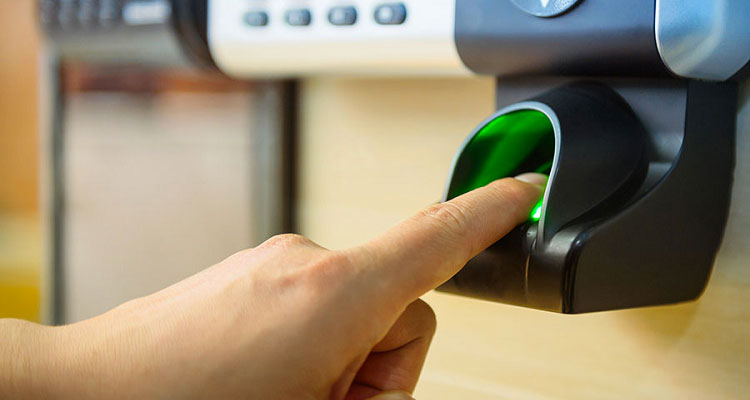 Senseon Solutions Marketing Director, Greg Rewers, discusses four Cross-Departmental Benefits of electronic access control in Security Magazine.
To date, the shift from traditional locks and keys to electronic access control systems for cabinets has focused on mitigating security vulnerabilities and risks.
There's no doubt that best-in-class electronic locking systems surpass mechanical predecessors in safeguarding such items as jewelry, medications, cash and confidential records stored in cabinets. Innovative solutions can deliver up to four times more reliable protection than traditional CAM locks, and locks can be hidden from thieves.
But the value of upgrading to cabinet electronic access control extends beyond stronger security – potentially affecting an entire enterprise. By carefully selecting and directing a transition to a smart, discreet locking system, a CSO can orchestrate positive multi-departmental business results leading to higher efficiencies, sales, and profits.
The move helps an enterprise abandon inefficiencies of traditional locks and keys, and replace them with streamlined processes favoring employees and customers or other users.
Here are four cross-departmental advantages of switching to an innovative electronic cabinet-locking system, powered by radio-frequency identification (RFID) technology:
Facilities management and finance: Greater operational efficiencies, due to labor and maintenance savings
Operations employees forgo time-consuming, costly installation, maintenance and use of outmoded locks and keys. New plug-and-play locks are simple to install, integrate with existing or new cabinets, and don't require callbacks or expensive repairs. Employees no longer have to contend with hard keys being lost, stolen, broken or copied, requiring re-keying.
A RFID-driven system can be installed twice as quickly as its predecessor. Employees typically don't need special knowledge or training to operate an electronic locking system, and technical support and customization are available. Some solutions can be incorporated into cabinet drawer slides or installed inside cabinet doors. They also work with existing alarm and video surveillance systems, reducing total cost of ownership.
System administration is convenient. Access privileges can be added, changed or deleted in seconds. Employees don't need multiple key cards, and an electronic access control token can be affixed to an existing ID badge.
Automatic relocking cuts down on management monitoring, as well as susceptibility to theft.
Sales and customer service: Faster transactions – boosting customer experience and sales
Employees traditionally have wasted time searching for metal keys or calling on supervisors to unlock cabinets containing valuable merchandise, medications, cash, sensitive records, and the like. Employees have had to retreat to back rooms for these items. Almost half (46%) of consumers say the retail process takes too long, 32% dislike waiting for a sales associate to unlock a cabinet, and 17% are uncomfortable when a salesperson uses a key, a UCLA Executive MBA Retail Consumer Study found.
An electronic locking system lets a sales associate, nurse, or bank teller unlock a cabinet immediately to show jewelry, dispense medications or provide cash, respectively.
Stocking and product retrieval time decrease and customer service improves. Loyalty, sales, and profitability stand to benefit.
Interior design and human resources: A more attractive, pleasant environment for customers and employees
Visible locks and keyholes not only invite thieves, but they also undermine the sleek, relaxed look becoming increasingly desirable for stores, healthcare organizations, financial institutions, hotels, schools and other establishments.
Concealed electronic access control enables clean cabinet fronts that contribute to elegant décor.
In addition, a new system with auto-open, touch-release, and soft-close features makes locking and unlocking furnishings quiet and unobtrusive, all of which bolsters employee and customer satisfaction.
Legal and finance: Reduced risks of penalties for noncompliance
Employees commonly forget to relock drawers as they move from one cabinet to another. Accidentally leaving a drawer open exposes an enterprise to two major risks: theft, and, for certain kinds of establishments, such as healthcare providers, government fines. In turn, public knowledge of those penalties can erode trust in an institution.
A system that locks a drawer automatically after a given time period solves the problem.
In summary, upgrading to an advanced, invisible electronic access control system offers an opportunity to break free from expensive constraints and significantly improve enterprise-wide operations. Along with enhancing loss prevention, such a system has the power to help an organization spur productivity, control costs, enhance the customer experience, raise employee satisfaction, and boost sales and profits – ultimately increasing business viability.
With a unique focus on solutions for enterprise security leaders, Security Magazine provides security industry news and trends on video surveillance, cyber security, physical security, security guards, risk management, and access control.
This post was first published on Security Magazine. Read the post
Company: Accuride International
Product: Senseon Secure Access Control
Source: https://www.accuride.com/senseon/blog/4-cross-departmental-benefits-of-electronic-access-control/
Tags: Access Control | Furniture | Management | Security
---
What you need to know to be compliant with the New OSHA Crystalline Silica Rule
The previous OSHA Crystalline Silica standard had not been updated in over 40 years. The agency determined that silica dust exposure at the previous levels resulted in a significant health risk of developing silicosis and other lung or kidney diseases. The new OSHA silica standard for PEL limits exposures to 50 micrograms of Respirable Crystalline Silica (RCS) per cubic meter of air, averaged over an 8-hour work day.
In order to keep exposure at or below the PEL, using engineering controls and work practices such as local exhaust ventilation systems or wet cutting is recommended. If these practices do not sufficiently lower RCS levels, the use of respirators is required. As industry leaders Seton offers a full range of safety product including warning signs, barricades, and respirators to help you work safely with silica and keep your workplace OSHA compliant.
Have more questions? See FAQs on seton.com/osha-silica.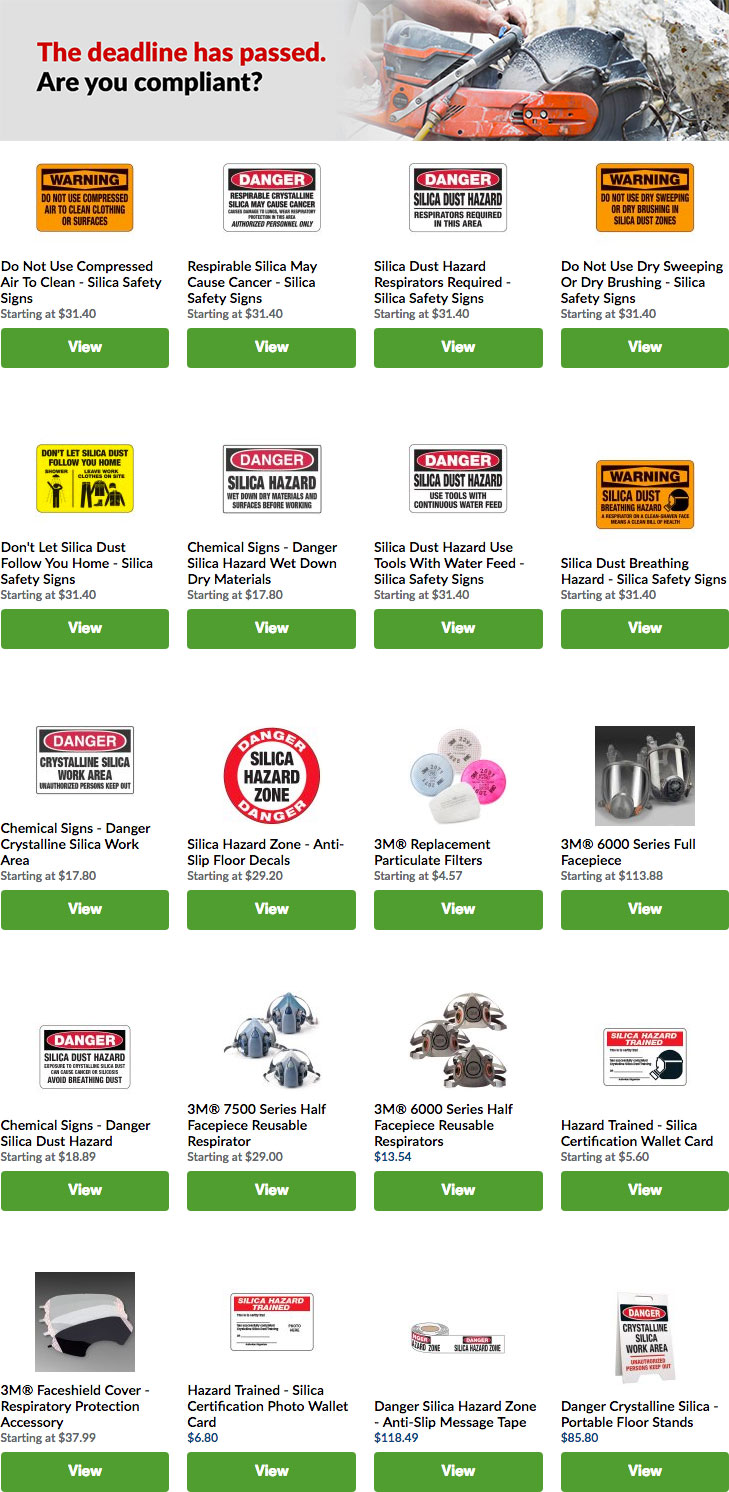 Company: Seton
Product: Signs
Source: https://www.seton.com/osha-silica.html
Tags: Color | Construction | Management | Safety
---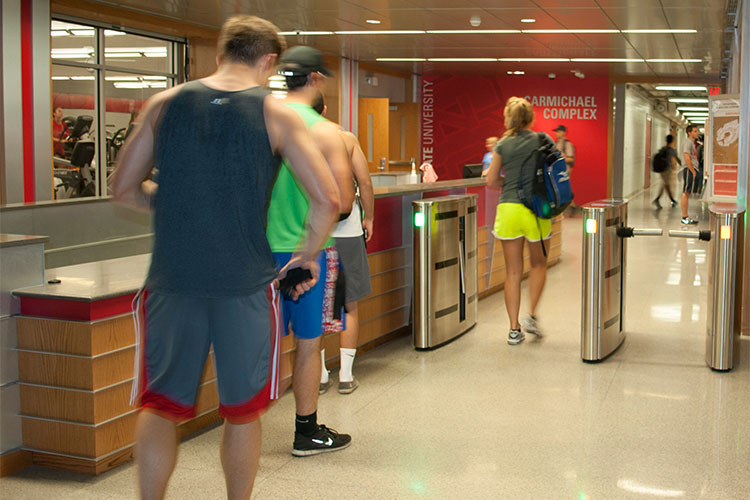 We recently sat down with Boon Edam's CEO, Mark Borto. Mark has more than 30 years in the entrance market, and he spends many weeks during the year on the road, listening to customers and installers, and keeping up to date on trends and where the market is headed. Here are some hot topics we put to Mark for his thoughts.
Safety in places of learning is never far from teachers and administrators' minds given how many incidents we've had to witness. At this time, what are the security challenges for schools and colleges?
There is a growing need for all manner of security at our schools and universities, especially those located in urban settings. These large campuses are open to hundreds, even thousands, of members of the public on a daily basis, and they want to increase security while still maintaining an atmosphere of openness. Often, students are employed to police fellow students in entering dorms and other facilities, so having a layer of technology between one student and another is quite effective in enhancing overall security. Increasingly, universities need to be able to prove to students' parents that they are committed to providing a safe environment, but they need to do so strategically, affordably.
In our business, we supply a lot of security entrances to higher education for dorms, recreation centers, cafeterias, and other locations. An interesting aspect to this component of security is that every year there is a 25% turnover on campus. In addition, many universities have large groups of new visitors, tour groups, groups that use facilities during the summers months, etc. So, the intuitive nature of security entrances like manual and optical turnstiles is crucial - there is a premium on effective technologies that are also easy to use. Another key consideration is thousands of 19 and 20-somethings and their backpacks smashing into entrances thousands of times a day or more. Easy to use, yes, but robust construction is also essential.
Security personnel are always a key component to any security strategy. Have recent developments in security systems made manpower more, or less, important to the equation?
In the security entrance industry segment, manpower is becoming more important when it is paired with the right technology because of increased efficiency and the potential to gain more value from your manpower. Our security entrances are used in a wide variety of settings - corporate and government facilities, industrial, universities - all so that management can do more with less. Security entrances put appropriate technology between security personnel and those seeking to gain entry - they can take the place of direct human intervention as people enter a facility, freeing manpower for other tasks such as analyzing the new data that is available today for potential risks or threats. They can also help people learn and embrace a security culture in a positive way. In general, doing what humans do best.
Without security entrances serving as barriers, manpower must supervise constantly and can easily get overwhelmed during rush periods and lose their effectiveness at preventing a breach. The greater the capability of the security entrance itself in preventing unauthorized entry unattended, the more efficient manpower can be doing other things that provide more value. In some instances, such as with security revolving doors, you don't need any direct supervision - fewer manpower resources are needed, and there is measurable ROI in terms of immediate, perpetual cost savings and/or a more efficient workforce - either way there is a solid return.
Manpower is one variable to overall security program costs. Is it possible to measure return on investment (ROI) in the security market?
In our market segment, it's all about the manpower aspect of the equation. Our ability to reduce or even eliminate manpower needs enables us to show ROI of a year, or an even shorter time frame. Not only do our solutions pay for themselves in this short amount of time, but the end user gets the "force multiplier" effect of not needing personnel at the entrances, so they can deploy them to higher value, higher impact tasks.
ROI brings to mind other metrics that are important to consider. For example, security revolving doors or mantrap portals, equipped with our StereoVision® piggybacking prevention technology, provide new metrics such as the probability of a successful piggybacking breach. This scientifically-derived information enables the end user to calculate quantitative risk assessment. When an entrance is manned, it is difficult to get accurate metrics like these. But knowing how well the entrance is accomplishing the objectives for which it was purchased is crucial information. If a Security Director is having a difficult time justifying a requested investment, ROI and other metrics are critical to making the case.
Company: Boon Edam Inc.
Product: Optical Turnstiles
Of: Tracie Thomas
Source: http://blog.boonedam.us/security-trends-campus-manpower-roi
Tags: Entrances | Management | Security
---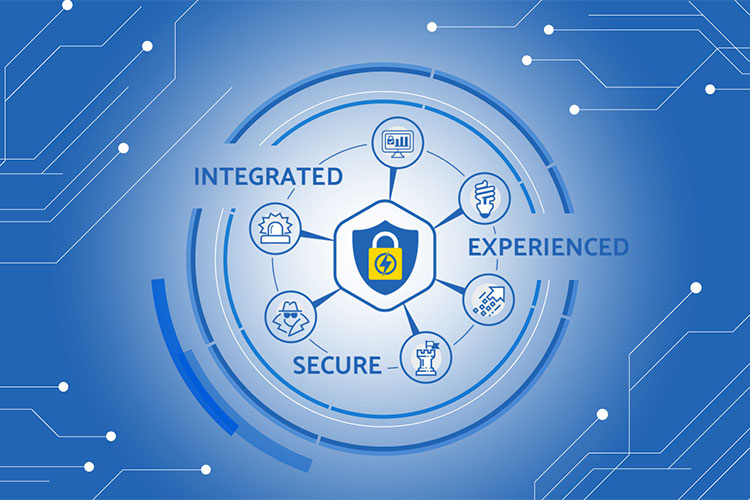 Accuride Integrated Access Solutions: The New Frontier of Access Control
While known for premium drawer slides, Accuride is also a major leader in access control solutions. Our electronic locking systems are found in many cabinet-level applications, from medical carts to inventory systems, and in countless industries, from automotive to healthcare.
Accuride Integrated Access Solutions (AIAS) feature "Intelligent Subversion Protection": multi-sensor systems that utilize onboard logic and two-way communication. These advanced systems verify that an application, such as a parcel locker or a CSA schedule drug cart, is truly secure.
Better still: Accuride access solutions are energy-efficient, silent, and emit little heat.
An Adaptable Solution

Another great aspect of Accuride Integrated Access Solutions is their adaptability. Each solution is tailored to fit a customer's needs, fitting all sorts of ancillary systems: RFID, biometric, keypad, retinal scanning, etc.
We've found our customers often need their solutions to comply with strict standards and certifications, such as those from the FDA, FAA, and HIPPA. Luckily, Accuride's global team of specialists are thoroughly experienced in compliance.
A Compact Wonder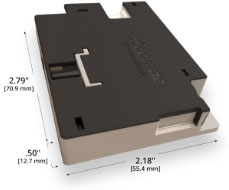 Cutting-edge electronic locks are a key component of Accuride Integrated Access Solutions. Each e-lock is the embodiment of efficiency, utilizing a lean, compact, low-profile design and consuming no more than 50mA per 200mS on 12v of power.
Don't let their size fool you: Accuride e-locks can resist hundreds of pounds of break-force.
Subtlety is Key
Another key aspect of Accuride Integrated Access Solutions is their subtlety. Each solution is meant to become part of the application, not an addition to it. Whether that application is a DNA analysis machine or a tool checking system, each Accuride solution works as part of the core design.
Download FREE Case Study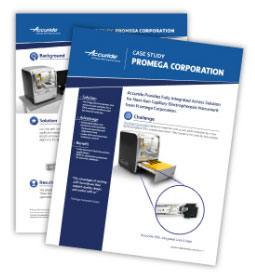 Learn how Accuride brought a new measure of access control and efficiency to a Next-Gen medical system
That's because Accuride engineers work closely with partners to achieve that seamless integration. From the conceptual stage to final production, Accuride technicians are there to make sure everything works flawlessly.
For more on Accuride Integrated Access Solutions, visit our dedicated page and speak to one of our experts today.
Company: Accuride International
Source: https://www.accuride.com/blog/access-control/accuride-integrated-access-solutions-the-new-frontier-of-access-control/
Tags: Access Control | Furniture | Interior Design | Management | Office | Safety
---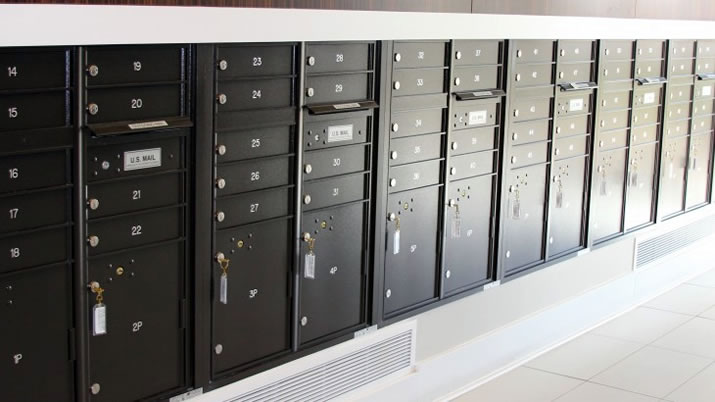 Between available floor or outdoor space, accessibility requirements, and local USPS rules, there's plenty to consider when planning a mail area for postal delivery. Throw in package management on top of that and it can seem overwhelming. Never fear. We've got four simple tips to help you plan for packages like a pro in your centralized mailbox installation design.
1. Provide one package locker for every six mailboxes (1:6)
The USPS requires that you include one package locker for every 10 mailboxes. So, why do we suggest one in six? Simple: the rise of online shopping has created—and continues to create—huge growth in shipping. To ensure adequate space for packages in your centralized mailbox installation now and into the future, we recommend one in six.
Plus, with spikes during certain times of the year like the holiday season, more package lockers mean less hassle for residents, property management personnel, and delivery staff.
2. Provide various package locker sizes
Packages come in all shapes and sizes, but not every mail area has a ton of room to spare. By mixing up the package compartment sizes, you can maximize your use of space, while still accommodating various package sizes.
Standard Florence package lockers are designed to fit 95% of USPS Priority Mail package sizes!
3. Know your options
When it comes to package management, there are several solutions available.
Stand-alone parcel lockers: These units complement Standard-4C mailboxes and Cluster Box Unit mailboxes, both of which are current USPS-specified cluster mailboxes.
Built-in parcel lockers: STD-4C and CBU mailboxes come with convenient built-in parcel lockers for more seamless integration.
If you're not sure which would work best with your project, contact an Authorized Florence Dealer for help!
4. Know the benefits
Sure, it's nice if a letter carrier delivers a package directly to your door. But what if you work? Or what if you're out running errands when they come?
Parcel lockers provide a secure place for packages when you're not available, and can save you a trip to the Post Office®. Florence's key-trapping lock and rugged construction protect packages from theft, as well as the elements. After all, who wants to come home to a package drenched from rain or, worse, missing entirely? Not us!
Company: Florence Manufacturing Company
Source: http://www.florencemailboxes.com/wordpress/4-tips-to-plan-for-packages/
Tags: Interior Design | Management