architecture - engineering - construction

Solar control
---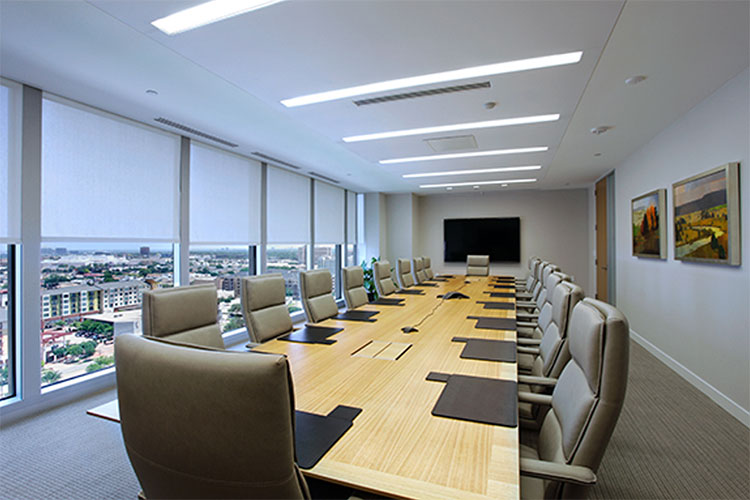 Window shades have been the preferred daylighting control system of choice for several reasons. Shades allow natural light to enter the room while controlling unwanted, uncomfortable glare. They can provide a view to the outside world – even when the shades are down. Heating and cooling cost savings can be substantial and employee productivity improved with the right daylighting control strategy. And to get the most out of solar control shading, motorization and automation are key.
Below are just a few of the benefits of motorized window shades:
Maximized energy savings
If shades are operated manually and left up to individual discretion they may be up or down when it is least beneficial, allowing heat and brightness into the room. This leads to increased air conditioner use and creates unwanted, uncomfortable glare on computers, televisions, and other work surfaces.
Motorized shades controlled by automation systems maximize energy savings and glare control. When the sun is burning brightly, and moving across the sky, shades can move automatically to uniform, preset degrees of closure. These intermediate, preset stopping locations provide the owner with control over heat build-up during the day. They can be controlled locally by a wall switch or from a central location, such as the building manager's office. Shade operation can also be programmed to occur automatically at predetermined times based on the angle of the sun. This type of system controls heat gain while permitting a degree of natural light that doesn't create glare on desks, computer screens, and other work surfaces.
More shading solutions
Motorized shades are available in much larger sizes than manual units, and allow you to provide shading solutions in places where it would be impossible to control them through manual operation. Covering large windows with a single shade, rather than multiple smaller shades, is more efficient, more attractive, and provides substantially better control over heat and glare. Openings as large as 28' wide or 40' tall can be covered by one motorized shade.
Better durability and easier maintenance
Another factor in motorization's favor is durability. Even though all shades are durable and easy to maintain, motorized shades will have even greater longevity because they are hands free.
Maximizing efficiency while providing long-lasting practical shading and glare control contributes to a healthy, productive work environment. The up-front investment for motorized shades should include serious consideration of this important factor.
For more information on Draper's various motorized options, click here.
Company: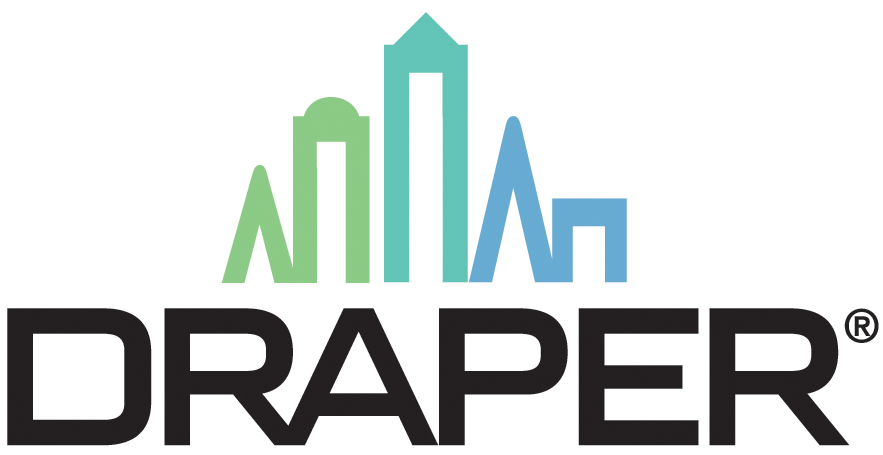 Draper, Inc.
Product: Window Shades
Of: Terry Coffey
Source: http://blog.draperinc.com/2018/04/the-benefits-of-motorized-window-shades/
Tags: Interior Design | Solar control | Window Shades
---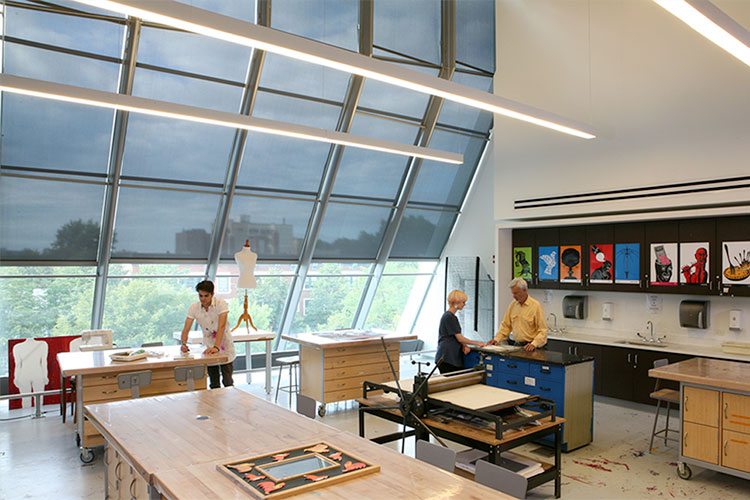 The University of Chicago Lab School had a problem. The school was building a brand new arts facility, the Gordon Parks Arts Hall, funded in part by a donation from the George Lucas Family Foundation. It was a high-profile project, making use of daylighting.
"They had a beautiful facade design with unique angles and breaks in the glass," Clint Childress, LEED®AP, solar control solutions product manager at Draper, Inc. "With this design, they had a problem with finding any solar shading that would work."
Bryan B. Biggers III, the president of Beverly Venetian Blind Company, agrees it was a complex project.
"We weren't the only people asked to bid on this project but we seemed to be the only ones that were willing to take on the complexity of this project with its unique angled windows," Biggers said. "It's something we had never done before but I felt that it would be a great opportunity to do something very special even though we really didn't know how we were going to accomplish it."
Biggers and his team talked to the designers in charge of the project to share some ideas on how to approach a solution for the project.
"This is where my thoughts went straight to Draper, Inc.," he said. "I knew that if anyone could help pull this off, it would be Draper."
Biggers' request came to Draper's Solar Control Solutions (SCS) division, which designs and manufactures custom solutions for customers around the globe.
"SCS is about bringing solutions to solar shading problems," Childress said. "There may be too much heat gain, a unique glazing design, an operation which is not standard, or anything that makes standard products not an ideal option."
Draper's designers discussed the project with Biggers and, after several conversations, proposed a solution. After some back-and-forth exchange of ideas and on-site meetings, a final design was agreed upon: a custom motorized shade system on tracks, with re-directional rollers to help the shades follow the changes in slope. The shades would be operated via wall switch, and feature Mermet E Screen Charcoal/Gray with a 3% openness factor.
To read the rest of this case study, and download a free pdf copy, click here.
Company: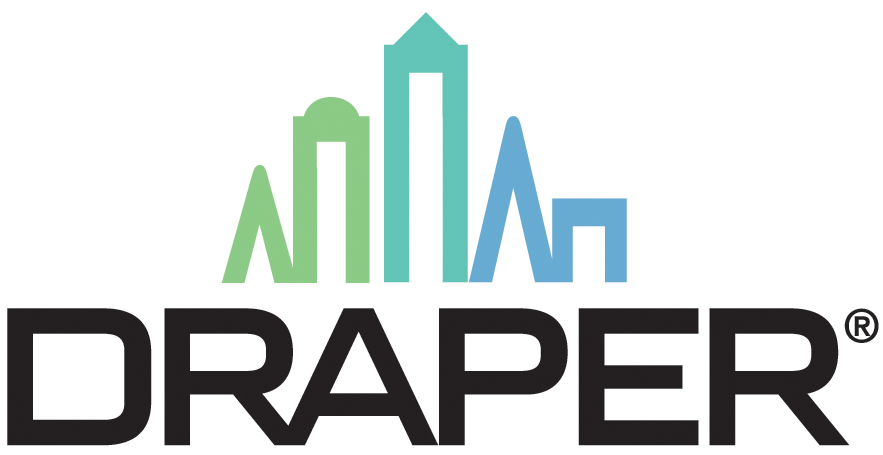 Draper, Inc.
Product: Window Shades
Of: Terry Coffey
Source: http://blog.draperinc.com/2017/10/draper-university-chicago-lab-school/
Tags: Design | LEED Certification | Solar control | Window Shades