architecture - engineering - construction

Color
---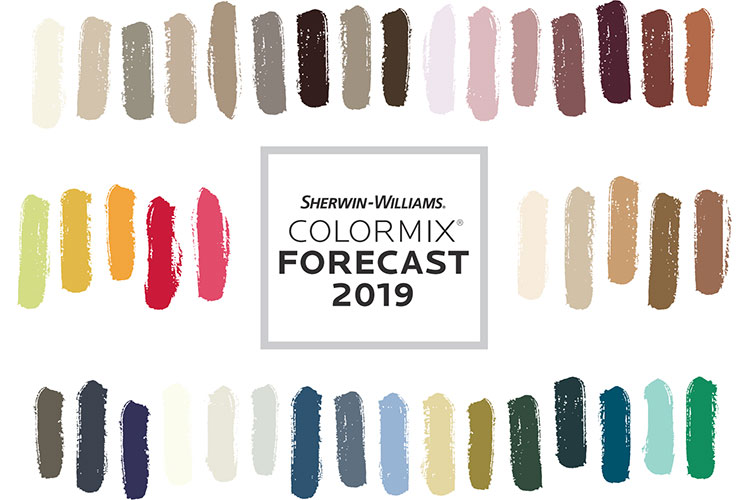 Welcome to the Color Forecast 2019! We've gathered 42 trend colors into a master palette, then arranged them into six unique color personalities, each leading its own voyage.
---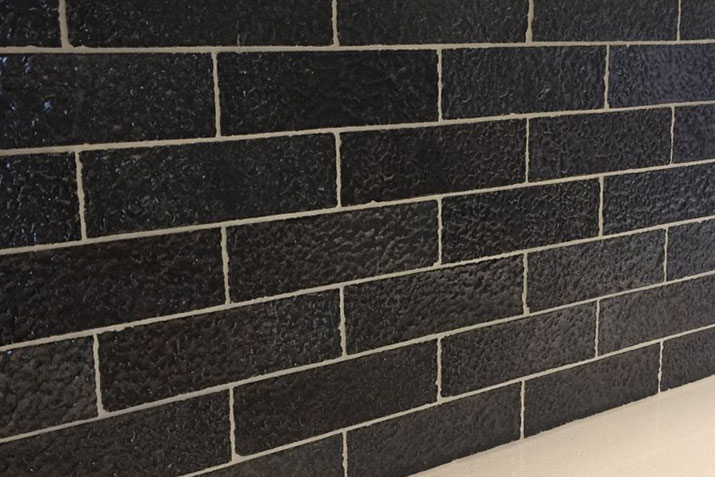 The Belden Brick Company is making news once again with an exciting new addition to their brick family. This gorgeous brick is available in eight different textures.
---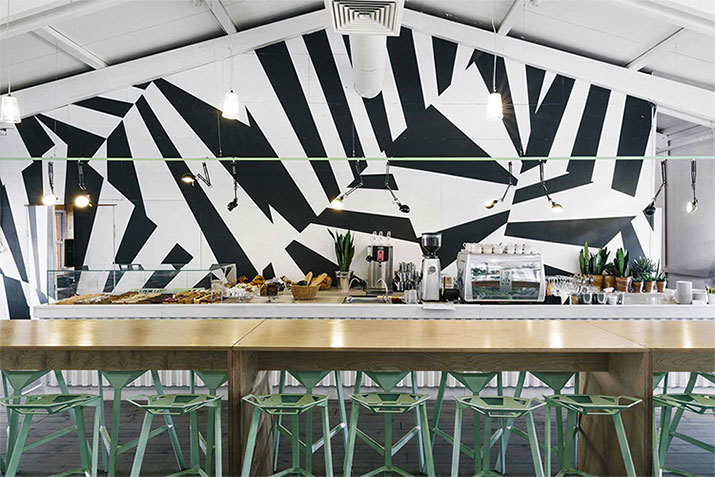 What was once the mainstay of paint design on World War I warships has transformed into an interior design trend that can add a punch of bold, modern elements to your next client project.
---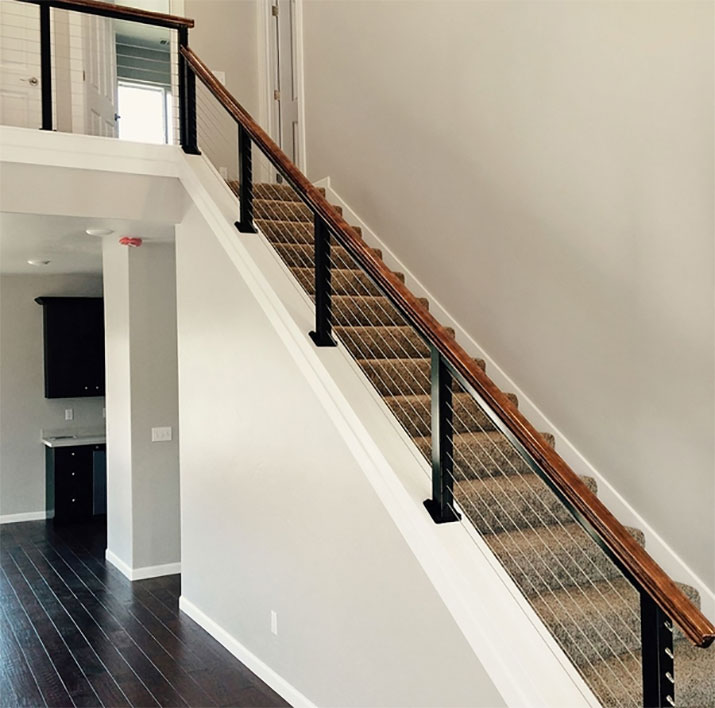 Unlike most other aluminum posts on the market, which are too small and thin-walled to withstand the tension of cable infill, Stainless Cable & Railing™ products are uniquely engineered specifically for cable railing applications.
---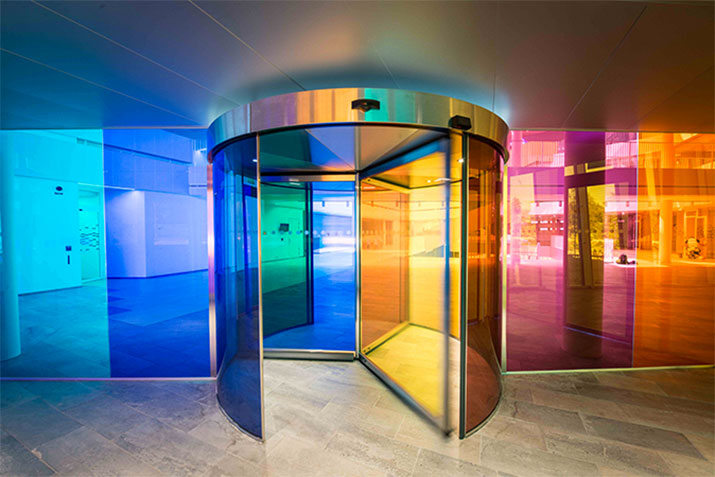 When entering the new Segerstedthuset building at the Uppsala University in Sweden – guests, students and employees alike are cheerfully greeted by a colourful revolving door. This unique door is an art installation by renowned American artist Spencer Finch (http://www.spencerfinch.com/) and is aptly named 'The Colour Wheel'. The artist is best known for installations that visualise his experience of the nature of light, colour, memory.
---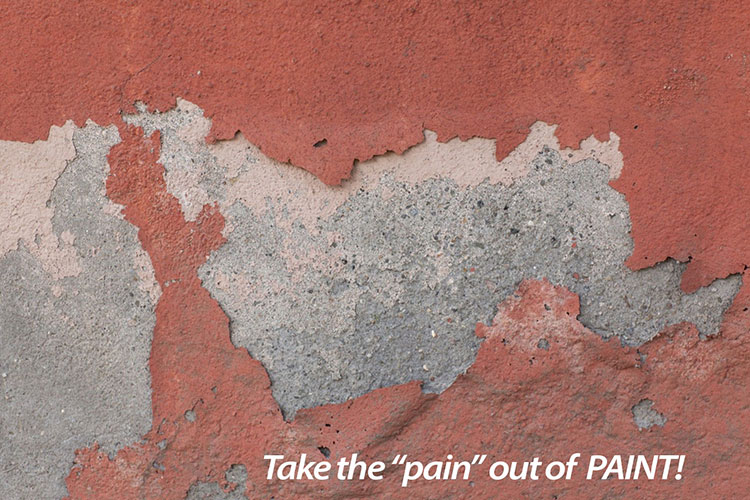 Stains penetrate and bond to surfaces, while remaining aspiratory - allowing moisture vapors to escape. Paints, however, rest on top of the surface, trapping moisture between the paint and the surface. In cooler climates, freeze/thaw cycles cause moisture to expand and contract, making paint blister and delaminate - ultimately leading to paint failure or what we call 'paintenance.'
---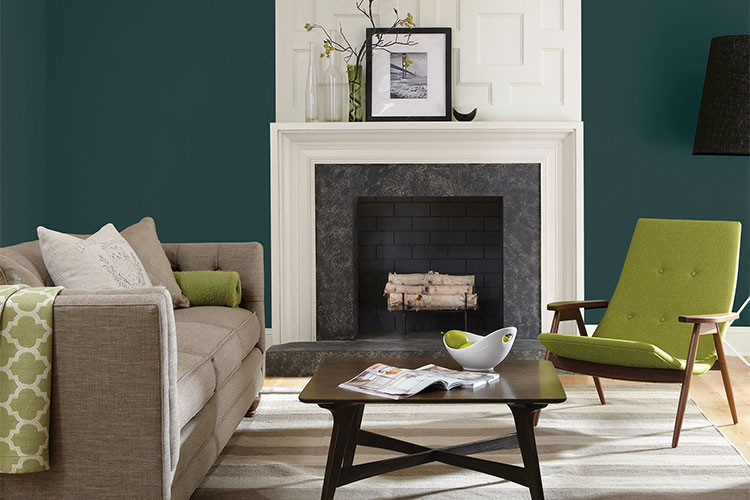 How designing with colors that resist definition will add a new depth of intrigue to any project.
---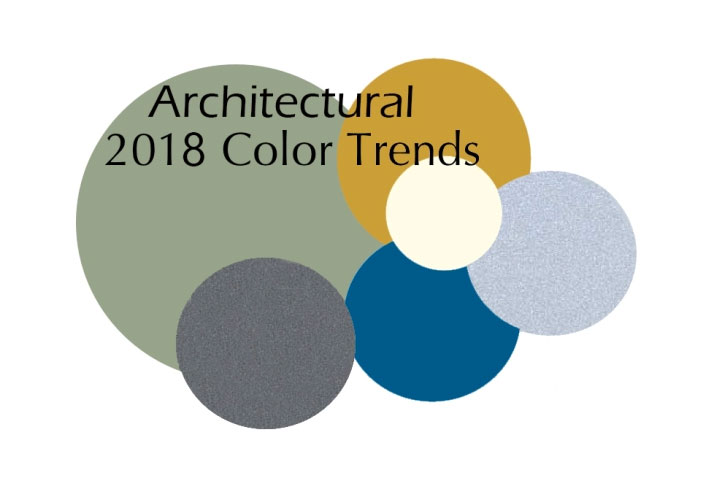 When it comes to color predictions and trends for each new year, everyone is releasing their new "it" color or shade, from the fashion scene to home décor to automotive to the architectural and construction industry. This includes Valspar; they do intense research to create distinct trends and themes for the architectural coatings industry. Valspar's color trends closely align with those of the CMG's International Key Colors for 2018.
---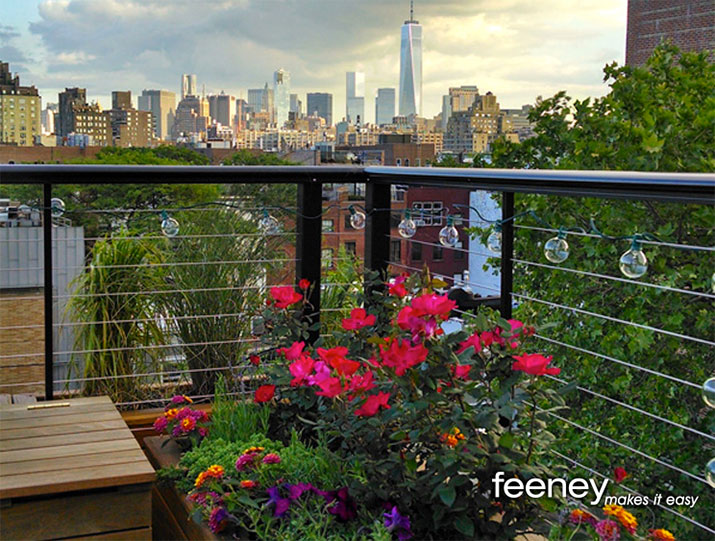 ---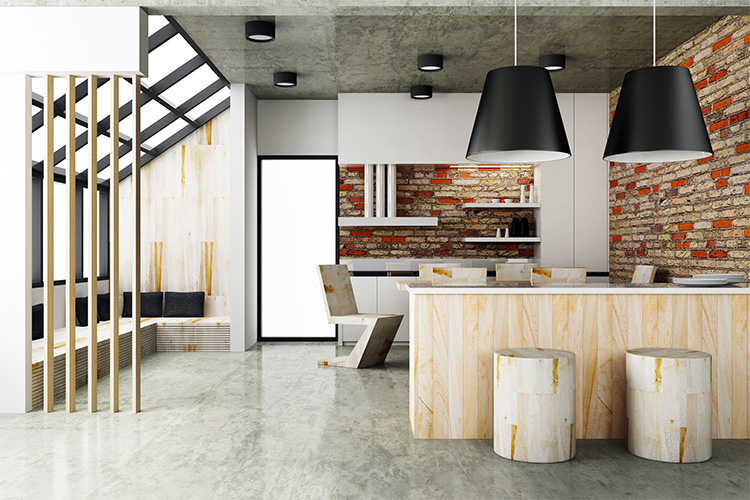 How colorful stains, dyes, marbling and effects can help you do more with exposed concrete flooring.
---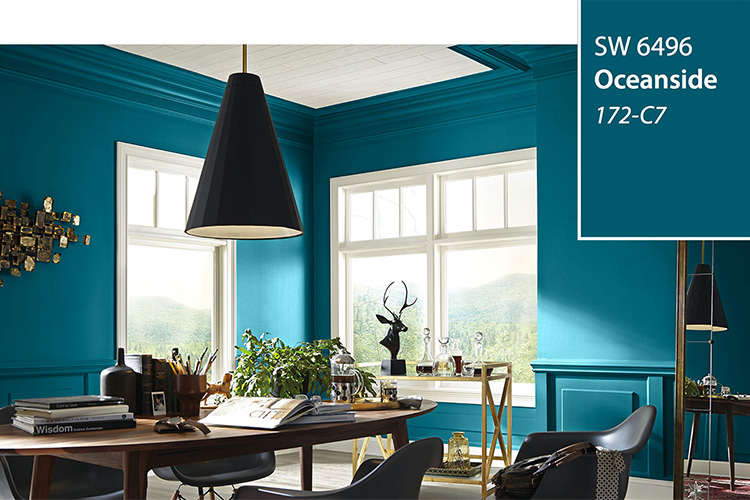 It's a blue unlike any other — Oceanside SW 6496 (172-C7) offers all the intrigue of blue, but with added depth. Imagine the possibilities.
---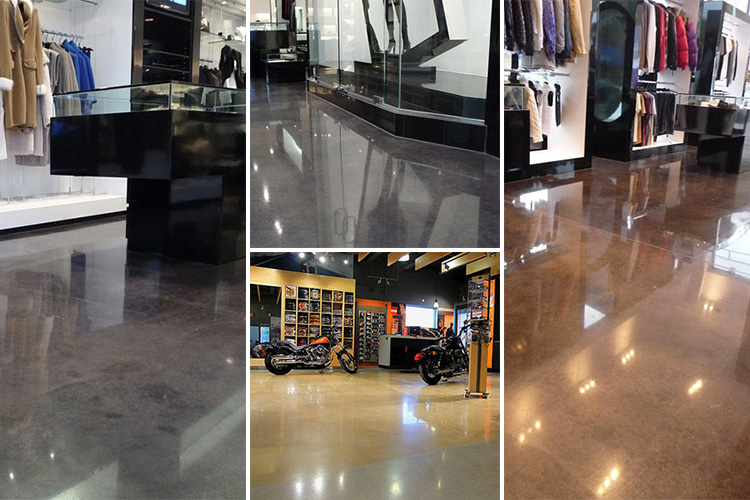 Polished concrete flooring is one of the hottest trends for homeowners and business owners alike. Thanks to recent advancements in equipment and technology, the process of polishing concrete is more efficient and economical than ever. Concrete surfaces, both old and new, can be polished to a high-luster finish. When compared to other types of flooring: marble, tile, linoleum, wood and coated concrete, polished concrete is more durable and better performing. Polished concrete never needs waxing and is therefore low maintenance as well.
---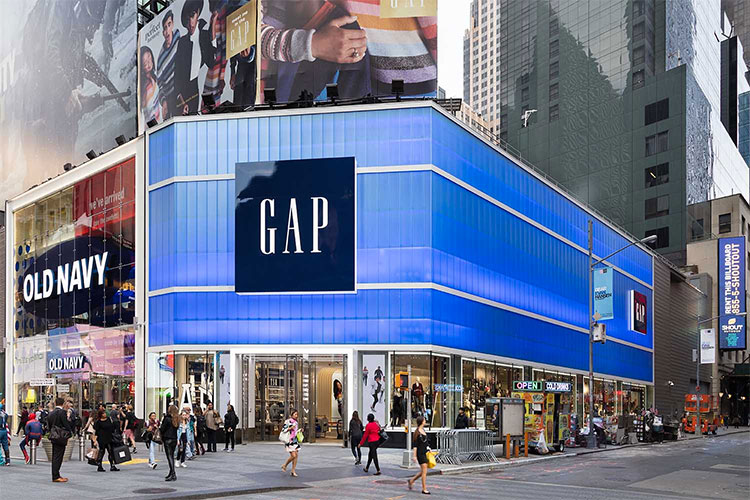 The new Gap store in Times Square, NYC is clad in EXTECH's LIGHTWALL 3440. Nearly 5,000 square feet, the blue polycarbonate panels are a custom hue that matches Gap's color palette.
---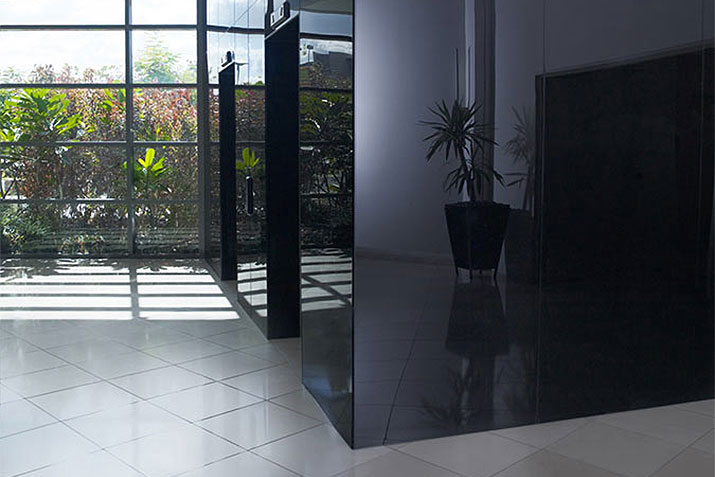 High gloss acrylic walls panels have been described as fun, contemporary, sleek, unique, flexible and easy to work with. So what's all the fuss about? Learn about the benefits, options and cool places you can use high gloss wall panels.
---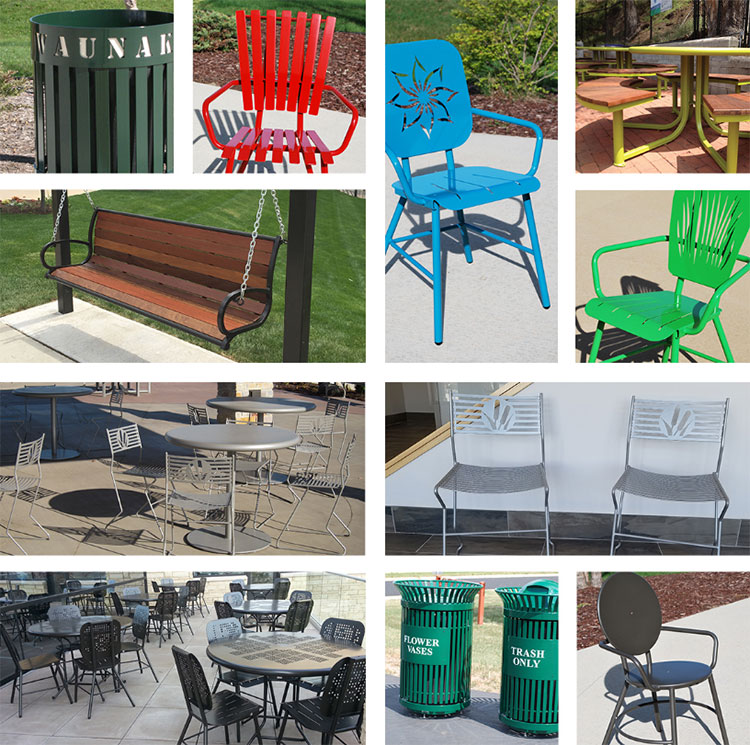 Your project requires more than generic, mass-produced site furnishings—it yearns for handcrafted custom outdoor furniture products that are as innovative and unique as your vision. Let Thomas Steele help make your vision come alive.
---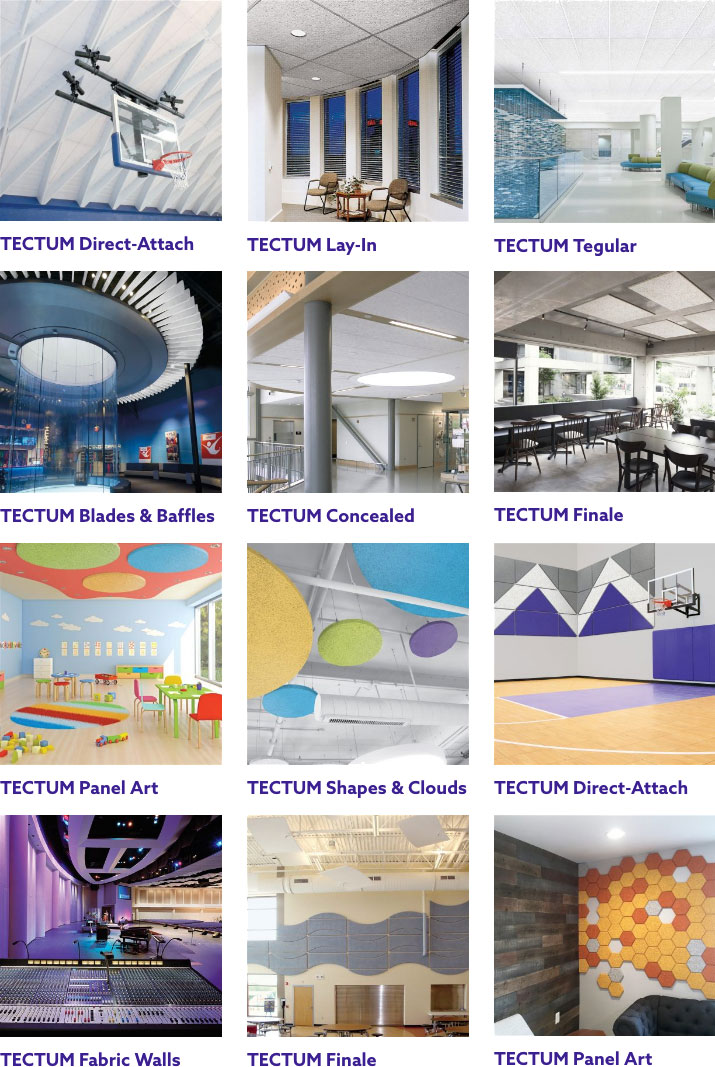 From a natural factory finish or white, to integration with COLORATIONS colors (that's 13 standard colors) or made-to-order Sherwin-Williams® colors, TECTUM panels can coordinate or complement your color palette with the sizes, shapes, and forms that make your designs happen.
---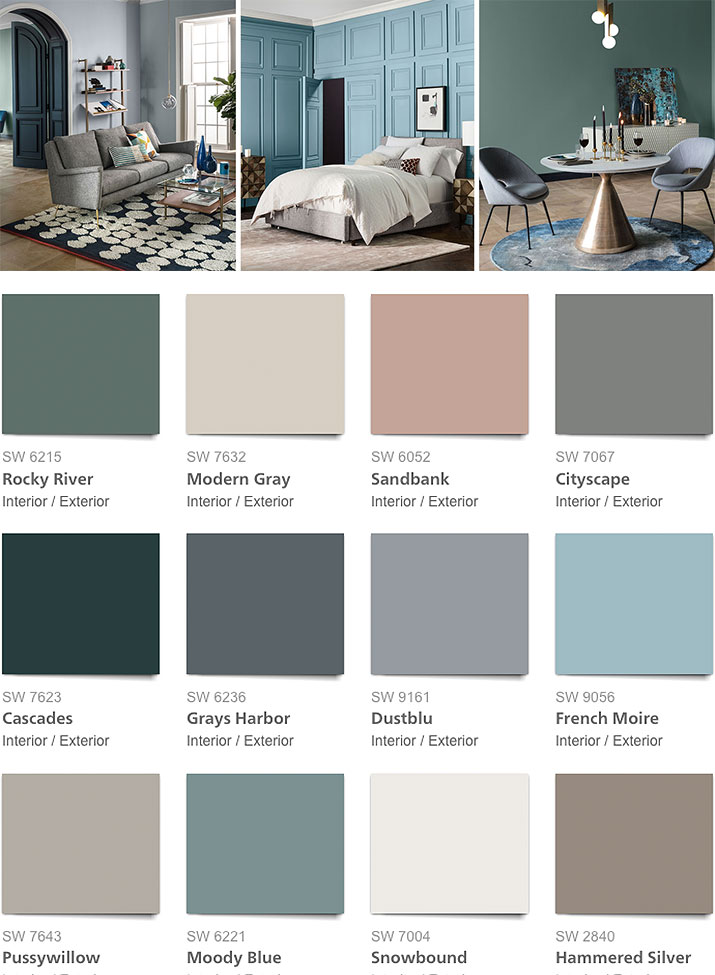 Whether a client wants a perfect neutral, refreshed trim or a bold accent wall, the new West Elm paint palette has a hue for your next project.
---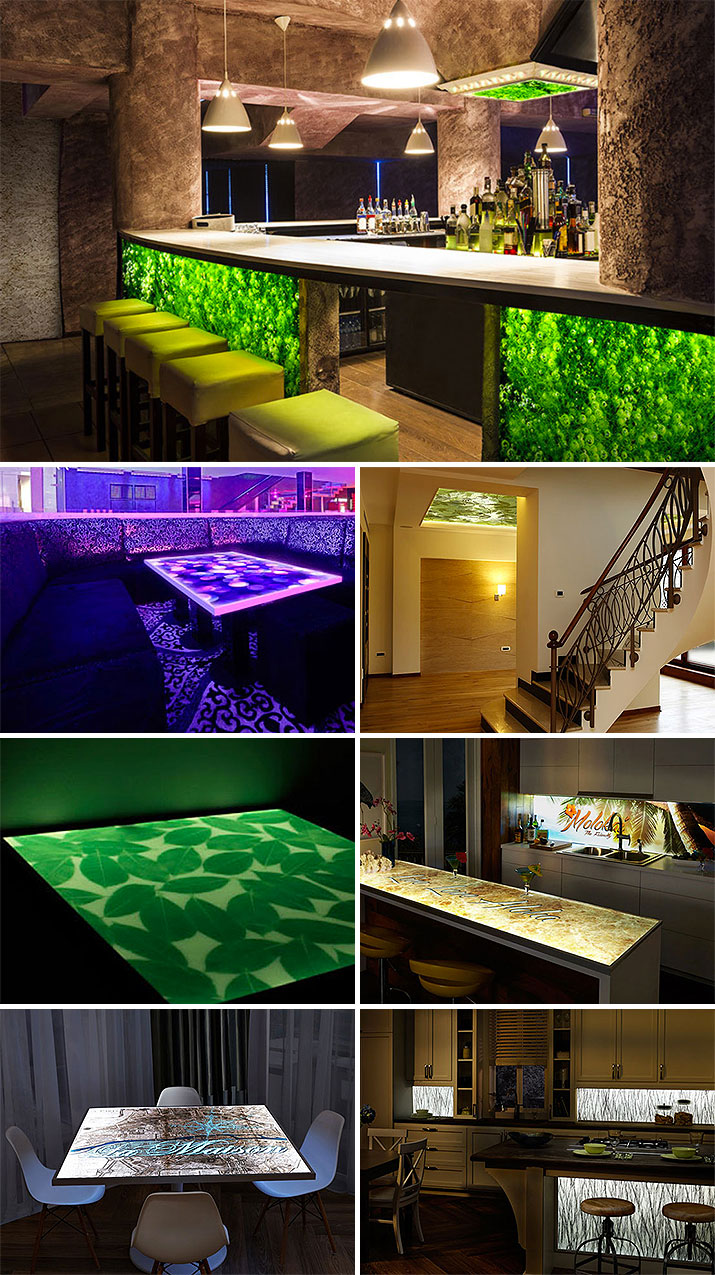 LumiSplash is a patent pending, multilayered, ultra-thin 1/4″ (6mm) decorative laminate that emits light evenly across its surface and has impressive impact, scratch, chemical, and abrasion resistant properties. LumiSplash is:
---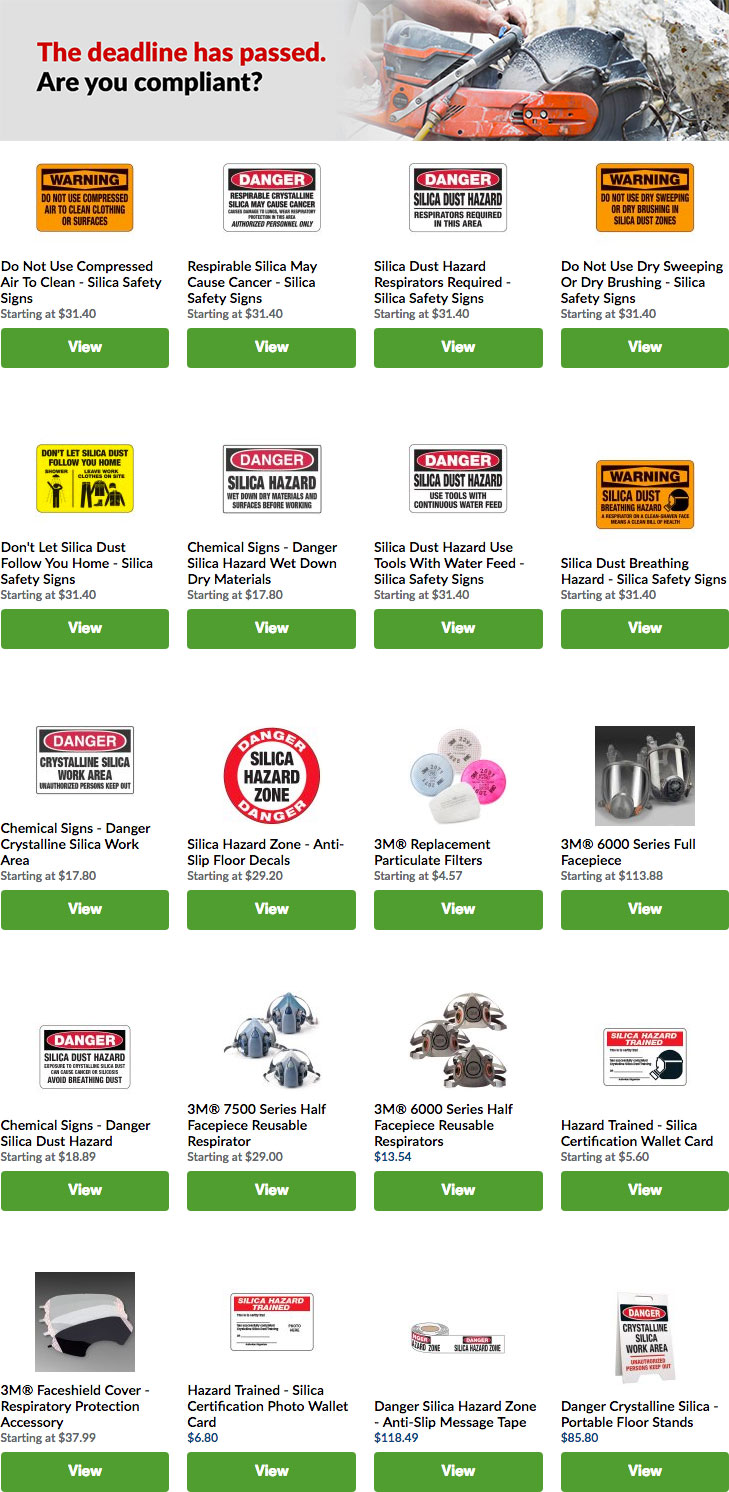 What you need to know to be compliant with the New OSHA Crystalline Silica Rule.
---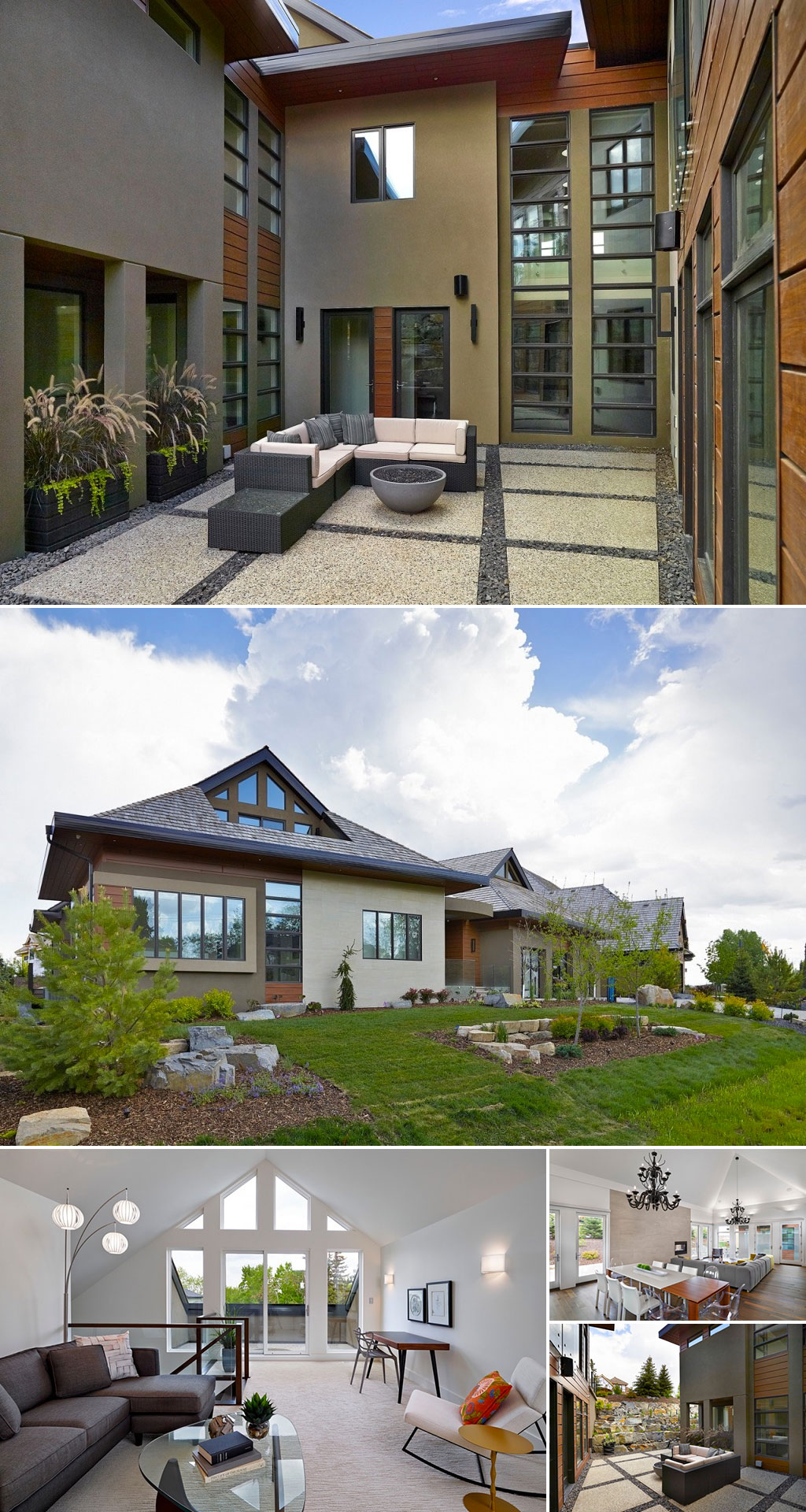 Located in a high-end residential suburb of Edmonton, Alberta, the Windermere House serves as a luxury show home with top-notch, European-inspired finishes – inside and out. Designed by E3 Architecture and builder Birkholz Homes, the prestigious residence blends metal, glass, wood, warm hues and natural light. Completed in 2014, this 8,000-square-foot house features Loewen's aluminum-clad windows painted by Linetec to ensure the intended, high-quality presentation with minimal maintenance.
Achieving Sustainability and Luxury in a Multi-Family Project (September 22, 2017), Stagescreen Portable Projection Screen® (September 12, 2017), Manchester Blend tan bricks a hot trend in the color world (August 28, 2017), Ogden by Maglin Site Furniture offers flexible straight, curved or circular bench options to suit any style (August 25, 2017), Tectum Panel Art (August 18, 2017), How to deliver true color to your clients (August 11, 2017), 5 Little Known Facts about High Gloss Acrylic Wall Panels (July 24, 2017), Creating the perfectly flat viewing surface (July 11, 2017), Maglin Moves Manhattan (July 6, 2017), Floor Marking by Color (June 30, 2017), Colormix® Forecast 2018 (June 14, 2017), Energize your next daylighting design with Spectra-Grid™ (May 25, 2017), Sherwin-Williams converts digital color into fresh coats of paint for a good cause (May 11, 2017), Striking the Right Color Balance in ALR Screens (April 10, 2017), New Design Tools to Meet Green Guidelines (March 30, 2017), Project profile: flooring installation for busy bank in El Paso exceeds tight turnaround expectations while delivering a functional masterpiece (March 27, 2017), Choosing the right finish for coastal projects (February 24, 2017), Flexible bollards guide traffic while avoiding costly collision damage and repairs (January 27, 2017), Introducing the 2017 Color of the Year (January 20, 2017), Sherwin-Williams VinylSafe® Paint Colors (January 9, 2017), The Benefits of Water-Based Concrete Stains (January 2, 2017), Don't Make Color Decisions at Sunset (November 2, 2016), Roman Brick: for architects and homeowners aspiring for a unique look (October 26, 2016), 5 Crazy Modern Glass Wall Partition Ideas for a Loft Apartment (October 17, 2016), Color Rendering Index: Why It's important in Outdoor Lighting (September 23, 2016), Delray LED Circles: Uno • Dos • Cylindro I/II/III (September 14, 2016), Red, traditional brick color for traditional architecture (September 7, 2016), 4 Reasons you should choose a resurfaced concrete floor (August 10, 2016), Designer John Gidding on Finding Color Inspiration (July 18, 2016), Fleur de Sel (SW 7666) invites comfort and luxury into contemporary Atlanta home (March 18, 2016), High Performance Coatings (March 7, 2016), Masonry stains can make historic restoration easier (February 24, 2016), 2016 Color Forecast (February 22, 2016), Massive retail shopping mall (February 5, 2016), Online Color Selection and Specification Tool (January 11, 2016), NOVA Effects coatings provide rich color and vibrant sparkle (December 14, 2015), Stop unauthorized parking using Reliance Foundry's Fold-Down Bollards (November 16, 2015), Linetec mimics terra cotta's look and feel in new painted finish (October 21, 2015), Color of the Month: Get inspired with Black Magic SW 6991 (October 2, 2015), Style Squared (September 11, 2015), Healthcare Color Palettes (August 12, 2015), Tectum Panel Art Wall Panels (July 20, 2015), Enhance the beauty of ‪stucco (July 17, 2015), The Why of White (June 3, 2015), Find Your Color With ColorSnap Studio™ (May 20, 2015), Coral Reef! Jackie Jordan on the 2015 Color of the Year (February 6, 2015)