architecture - engineering - construction

Color
---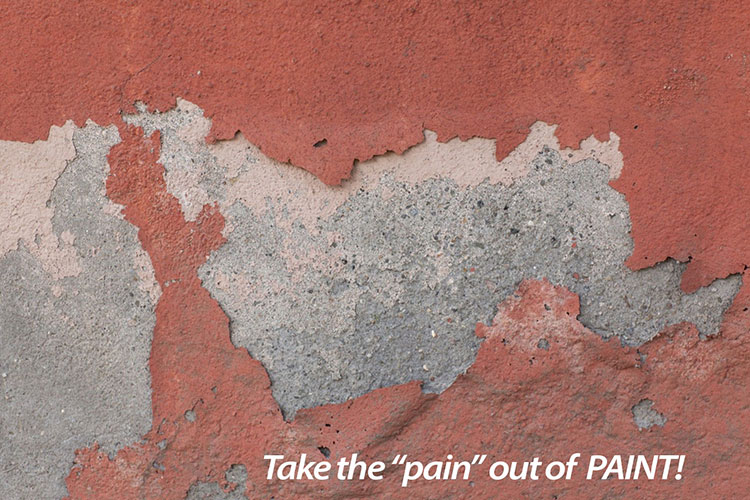 Stains penetrate and bond to surfaces, while remaining aspiratory - allowing moisture vapors to escape. Paints, however, rest on top of the surface, trapping moisture between the paint and the surface. In cooler climates, freeze/thaw cycles cause moisture to expand and contract, making paint blister and delaminate - ultimately leading to paint failure or what we call 'paintenance.'
Choosing the right provider for your project is as important as choosing the right materials. Nawkaw's expert color technicians are the most experienced and knowledgeable in the industry. We look forward to helping you achieve the perfect color for your projects.
Benefits of Stain
Penetrates and infuses color
Mold and mildew resistant
Vapor permeable
Will not chip, fade or peel
Precise color control for natural look
Color Solutions for Repairs and Remodeling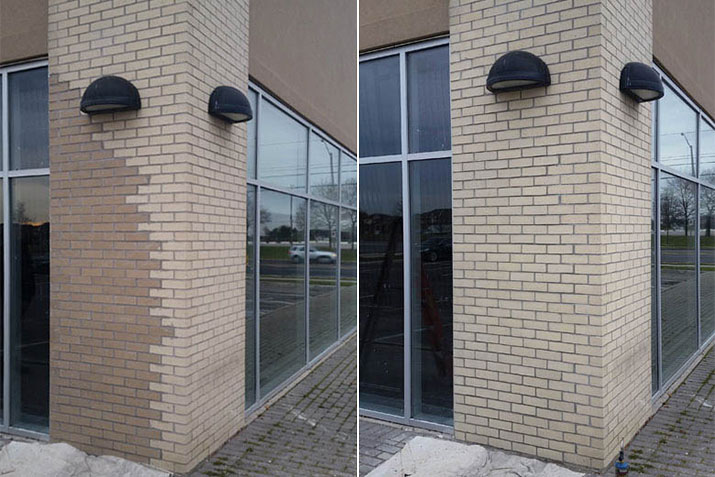 Remodeling and repairs are great ways to breathe new life into existing structures—but few things standout more than mismatched color! NawTone® stains allow our color technicians to expertly match the color of existing bricks, while allowing subtle textures to remain, yielding a natural look.
Unlimited range of colors
Ideal for blending new additions
Zero-maintenance color solution
Natural looking color
25-Year Warranty on product and labor
Color Solutions for Precast Concrete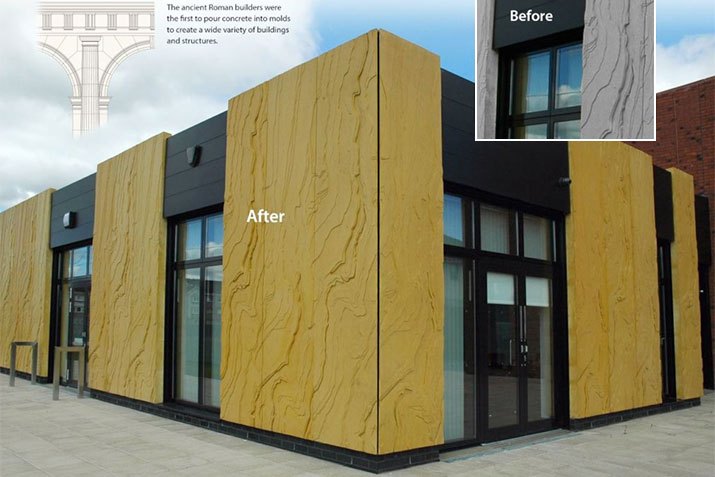 Precast concrete has been around since the Roman Empire. It continues to be a preferred construction method due to its strength, versatility, and efficiency. Nawkaw provides color solutions that are efficient and long-lasting too! NawTone® concrete stains penetrate and infuse concrete with permanent, zero-maintenance color, that won't fade, chip, or peel.
Color can be added on-site or at the precast facility
Low-VOC and Zero-VOC stains can help your project qualify for LEED credits
From opaque to semi-transparent, stains offer a tremendous range of colors and effects
25-Year Warranty on product and labor
Color Solutions for Adaptive Reuse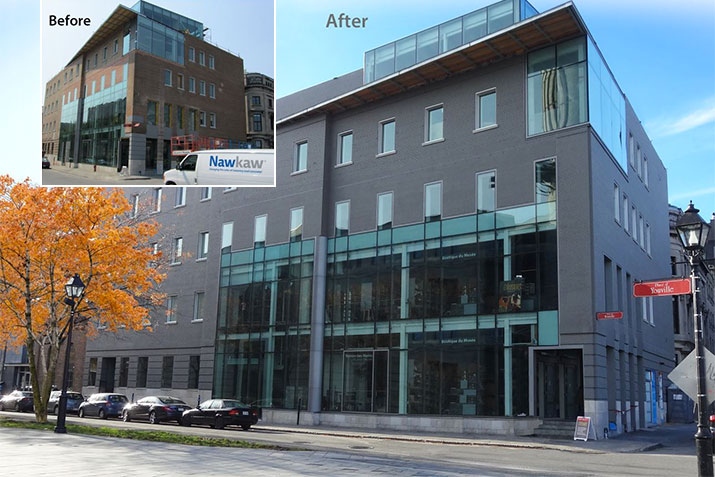 Communities are more enthusiastic than ever about repurposing existing spaces and adapting them for a variety of enterprises. It helps connect them to their history while providing functional spaces for work, play and life. NawTone stains are designed for use on brick, block, mortar, stucco, and natural stone. Whether a complete color change is specified, or a precise match is needed in a range of colors, our expert color technicians bring knowledge and artistry to the jobsite.
Revitalizing buildings, bridges, and other structures with color is a great way to ensure that urban areas—and communities—will thrive!
Company: Nawkaw Corporation
Source: https://www.nawkaw.com/paint-vs-stain/
Tags: Brick | Color | Concrete | Exterior Design | Finishes | Masonry
---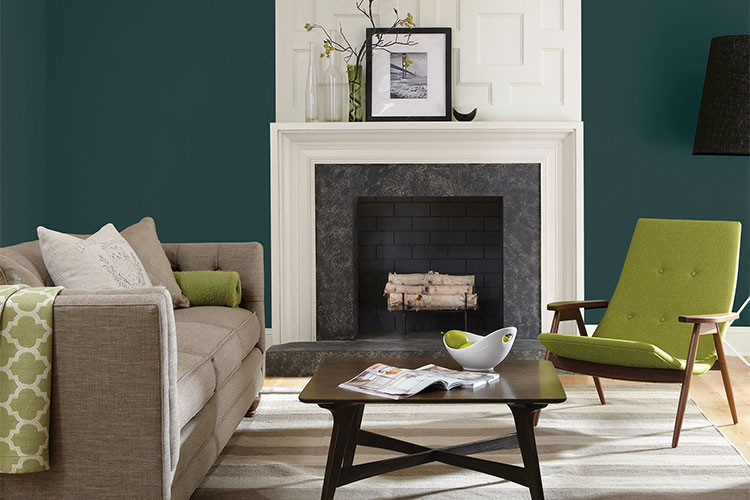 How designing with colors that resist definition will add a new depth of intrigue to any project.
It takes a lot of thought to describe Sherwin-Williams' Color of the Year, Oceanside SW 6496. It's a gorgeous blue, but there are captivating greens at work, too. It evokes the deep sea and the tones of a glacier. If an analogy could be made to a precious gem, it would be a stunning mix of stones — lapis lazuli and tourmaline, with a hint of aquamarine and a jolt of emerald. With all these metaphors it's clear that defining this color is …challenging.
But its almost indescribable nature is what creates the allure of Oceanside — an "in-between" color that is getting shining reviews from designers and color psychologists.
"In-between colors like Oceanside offer a sense of intrigue and sophistication, making me question the nature of the color. I study the spaces a bit more than if I'm in a room that features a more obvious or primary color," says Catherine Davin of Davin Interiors in Pittsburgh.
Using in-between colors in your own designs can create a distinctive space that helps décor sing. "A smoky, foggy, or misty background color that can't be described in one word allows you to 'blur' the edges of your backdrop so that something pure in front of it will stand out," says Roger Higgins of R. Higgins Interiors in Nashville.
That mystery and refinement is exactly what Sherwin-Williams' color experts had in mind when choosing Oceanside as the Color of the Year.
"It's a blend of three strong colors (blue, green and yellow), but also depth and hue," says Sue Wadden, Director of Color Marketing for Sherwin-Williams. "That's why color professionals and designers gravitate toward in-between colors. There is a strong connection to the mystery of these colors. They are not one thing or the other — they're both vibrant and soulful. An in-between color resists definition, because it can be different things to different people."
The overwhelming attraction to in-between colors — whether the blue-green Oceanside, a dusty grape or grayed-down green — is likely due not only to their aesthetic qualities, but also the moods they create.
"In-between colors kill the harsh edges of a room and tend to make them more relaxing places to linger," Higgins says.
Davin concurs: "Depending on the mix, in-between colors create a sense of equilibrium for your eye, which puts it at rest. This signals your brain to relax."
And when a brain is relaxed, powerful things happen.
"When I introduce myself to a seatmate in an airplane and they find out what I do for a living, they always ask me what color they should paint their home office," says color psychologist Dr. Sally Augustin. "I always tell them not to use saturated colors, but an in-between green. Different shades of green enhance creative thinking," Augustin says.
Adding blue to the green, as in the Oceanside shade, is a winning combination. "About 60 percent of people choose blue as a favorite color, which I think has to do with the fact that we enjoy water." Augustin says that color theorists have studied how our brains evolved and processed color information. In our past we liked blue skies because that meant a clear, good day for hunting and gathering.
As complex as in-between colors may be, they work in just about any space.
These shades are so versatile that they can be used in everything from uber modern to more traditional homes. Oceanside, for instance, would work in a rustic mountain house or a contemporary beach house. "In-between colors add dimension and character without dominating or complicating a space," Davin says. "I never like it when a color jumps off the wall at me."
Like the perfect party guest, these colors are not too loud, but definitely not boring. They also can call to mind both conventionalism and casualness.
In Wadden's own home, you'd be pressed to find a pure color. "Every single color in my home is an in-between color," she says. "From bronze to oxidized yellow to muddy browns and terra cottas. Picture a rusty old car — those are the colors in my home."
Her favorite in-between tone? "Anonymous SW 7046 — it's a warm, rich gray/brown," Wadden says. "Sometimes it looks gray, sometimes brown, sometimes green. I have it on the exterior and interior of my home. It's chameleonic — it looks amazing no matter what the landscape delivers."
An array of whites, too, fall into the popular in-between category. When you see Egret White SW 7570 on a paint deck, it looks subdued and nondescript with a hint of greige, neither gray nor beige. On the walls, it has enough depth to pop off of a white trim or it can play beautifully against any other color.
Try these in-between colors in your next project
Company: The Sherwin-Williams Company
Product: Interior Paints
Of: Megan Swoyer
Source: https://www.sherwin-williams.com/architects-specifiers-designers/inspiration/styles-and-techniques/sw-art-in-between-colors
Tags: Coating | Color | Finishes | Interior Design
---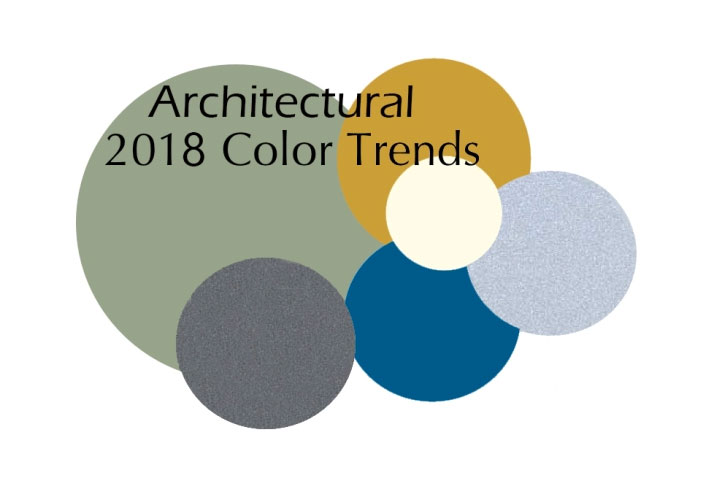 We rely more heavily on our sight than on any other sense – we are almost always taking information in with our eyes.
So how many colors can the human eye see? 100,000 colors? 500,000 colors? 1,000,000 colors? The average human can see 10 million colors!
The Color Marketing Group (CMG), an international association that identifies the direction of color trends, uses the slogan, "Color sells, and the right color sells better."
When it comes to color predictions and trends for each new year, everyone is releasing their new "it" color or shade, from the fashion scene to home décor to automotive to the architectural and construction industry. This includes Valspar; they do intense research to create distinct trends and themes for the architectural coatings industry.
Valspar's color trends closely align with those of the CMG's International Key Colors for 2018.
Trend One: Subtle metallic and mica sparkle have become the new neutrals
From silver to graphite to blue-tones, these standout hues are more matte metallic and offer refined sparkle. Established in Europe, CMG refers to this sparkle trend as Vapor.
Valspar refers to this color trend as the "Future Lux" trend. The color implications of this trend are derived from earth minerals. These subdued colors lend a feeling of permanence and trust, and when combined with the shimmer and shine of metal, create the unmistakable look of luxury.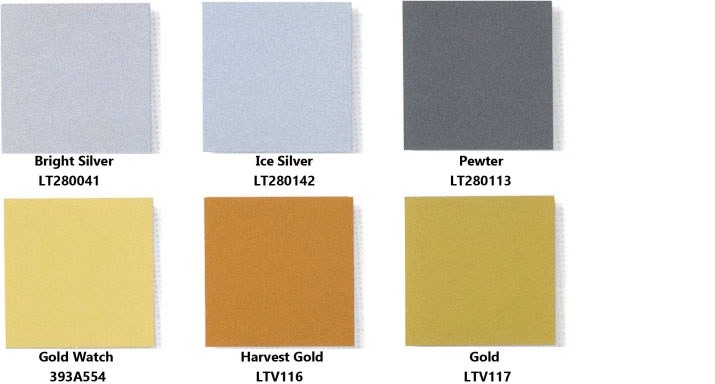 Trend Two: Gray – sophisticated, conservative and intelligent
As said by CMG, gray advances with a new identity, Evolve, from North America. Standing at 50% black, it feels extremely balanced and is a strong color for design schemes.

It creates a subtle effect when paired against deep shades, toning them down. Combining gray with lighter shades adds just the right touch of sophistication.
Valspar includes shades of gray in its "Always On" color trend collection.
Trend Three: Crisp and clean, Re-Value, from Latin America, embraces a healthy green with blue roots
These are welcoming, nurturing color tones that take into account our love of the planet and our love of life.

Valspar's "Hit Pause" color collection closely resembles CMG's Re-Value. The color implications of "Hit Pause" are rich tones and healing colors like Newborn's Eyes and Prussian Blue. These shades help us recharge by ushering in new, positive energy
Trend Four: CMG's final color trend for 2018 is Enjoy Life
Enjoy Life, from Asia Pacific, is pure and fresh. These are energizing and cheerful tones that symbolize the positivity of sunlight.

Valspar's "Life in Flex" colors like Marigold and Golden Bounty are bold, expressive colors that represent newness and light.
Collectively as a society, we all help create color trends, which shape our surroundings. These iconic colors of 2018 can all be provided by Linetec.
Explore Linetec's Color Select and Spec tool, send us a sample, or contact your regional sales manager for guidance and assistance with your project.
Company: Linetec
Product: High-Performance Fluoropolymer Paint Coatings
Source: https://linetec-blog.com/2018/02/23/architectural-color-trends-for-2018/
Tags: Coating | Color | Design | Finishes
---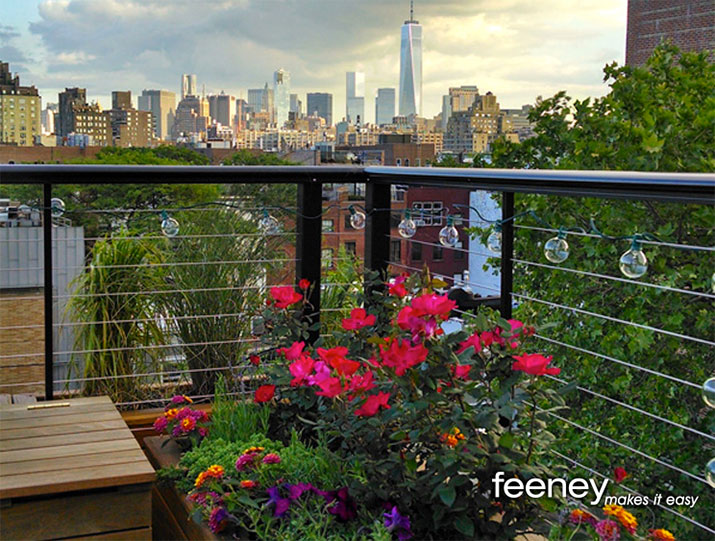 Black railing lets the eye focus on the foliage and the cityscape
In a previous post, we examined the pros and cons of railing infill alternatives. If an unobstructed view is a priority, the railing in-fill is usually glass or cable. Glass has its fans, but frequent cleaning can be a turn-off to some. Cable rail requires much less effort to keep up a fresh appearance.
However, both in-fill systems are identical in one respect: An attractive, durable railing system is required. In most applications, the strength, affordability, and beauty of long-lasting aluminum is the preferred railing choice. Aluminum also works well in interior or exterior applications.
But what about aluminum railing color?
Feeney offers 14 standard colors and over 200 custom colors for its DesignRail® aluminum railing system. To make sure the color holds up, especially in exterior projects, the aluminum railing receives a power-coated finish to the AAMA-2604 standard. That helps ensure color retention, impact resistance, and harsh weather protection.
With so many color choices, is there a one that especially supports an unobstructed view?
Absolutely, say Jason Russell, Tacoma, Wash.-based deck contractor and aka Dr. Decks®. In the doctor's professional opinion, one color stands out for an outstanding viewing prognosis.
"It's black," Russell says. "When you're sitting on your deck, admiring your view of the water, mountains, field, trees, or your neighbor's place, the less obstructed the better.
"You tend to look past darker colors, minimizing visual conflict. Lighter colors, like white, tend to draw the eye and distract. If you're framing glass or cable, all you see is that white aluminum frame." Says the 21-year deck-building veteran, "black helps avoid the distraction."
"I've heard some homeowners say, 'Okay, but won't a black railing look funny with my house?' I know curb appeal is important. But many homeowners become attracted to a railing color without thinking through what they'll really see when they're sitting on their lounge chair or the view from the kitchen. A black railing is better than being penned-in by a white or light-colored railing."
Russell cites another reason for his recommendation: "I live on the West Coast and black and other dark colors are trending hot. Black is my number one, go-to color."
Feeney customers agree. Black and Bronze Matte (another darker shade) top the popular colors list for the DesignRail® aluminum railing line of colors.

Company: Feeney, Inc
Product: DesignRail® Aluminum Railings
Source: http://media.feeneyinc.com/blog/railing-color-a-hidden-choice
Tags: Color | Exterior Design | Landscape Design | Railing System | Safety
---
How colorful stains, dyes, marbling and effects can help you do more with exposed concrete flooring.
Today's commercial interiors are increasingly being defined by organic shapes, playful palettes and inviting contrasts of opposing materials, such as wood accents and exposed concrete flooring. For both commercial and residential design pros, there's an opportunity to expand the way you think about using color underfoot — specifically in the form of concrete stains and finishes.
"Whether you're reclaiming a beautiful old warehouse space for a loft or office, or designing a retail space from scratch, you can do so much more now with concrete flooring than just traditional polished gray," says Sue Wadden, Director of Color Marketing at Sherwin-Williams.
From retail to office environments, interiors today need to be human, engaging, adaptive, durable and high-performing — and that includes flooring. With concrete, new technology is leading the way, as enhanced stains, reactive dyes and protective concrete coatings offer vivid, customizable colors and organic effects.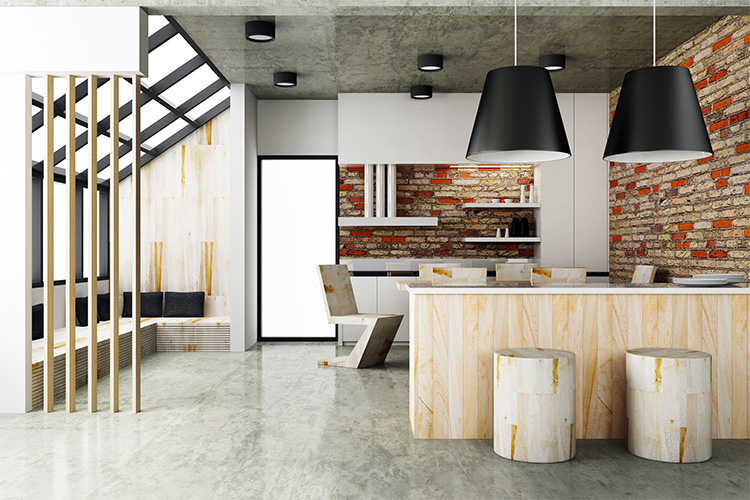 Here's a look at three ways you can expand your design possibilities using exposed concrete flooring:
Solid-color stains
When it comes to adding color to a properly treated and conditioned smooth concrete floor surface, your palette is virtually unlimited. Water-based solutions like H&C®ACRYLA-DECK® Water-Based Solid Color 100% Acrylic Deck Coating or H&C COLORTOP™ Water-Based Solid Color Concrete Stain can be tinted to match any color. ACRYLA-DECK provides resistance to chalking. COLORTOP provides additional durability and color-retention features, including resistance to salts, acids, alkalis, water, UV rays and oil.

Both products offer a natural sheen, but you can also specify a clear coat on top, to add a glossy finish that looks fantastic in spaces where natural light is a key design element.

Marbling and organic effects
For projects where you want to go beyond a solid-color result and provide your client with a more signature design feature, such as swirls, layers of color depth or patterning, you can explore specifying a metallic coating or reactive dyes.

H&C Pro Series Metallic Flooring System allows you and your contractor to build up a bold and beautiful result in layers. The system starts with a durable basecoat, to which you can add a metallic coat, and a vibrant color and finish coat to achieve your final desired look. There are 30 colors to choose from, which you can mix and match, and your final finish can come in either satin or gloss.

For spaces where you want the concrete floor to retain an earthier, organic look that highlights and celebrates its natural imperfections — such as in spaces where the floor needs to complement exposed wood beams — a reactive stain is the best solution.

H&C Infusion® Reactive Concrete Stains creates a translucent, variegated appearance, so small cracks and other imperfections in the concrete take on rich, lustrous character. This solution comes in 12 standard colors that can be intermixed to achieve a custom look.

Texture + color
Finally, in projects where you have a heavy traffic area that requires a texture for slip resistance, you can specify a combination concrete resurfacing solution with a color application.

H&C Dura-Top™ Heavy Traffic Concrete Resurfacer is a low-maintenance, abrasion-resistant polymer that can be stamped or troweled to achieve your desired design or texture. A rich palette of color possibilities comes into play with the addition of a Dura-TopConcrete Resurfacer Color Pack, which can be added to the mixture as a pigment. The Color Packs come in 30 colors, in a spectrum that ranges from Cotton Ball to Pepper Black.
"Concrete has so much design potential," Wadden says, "which is great since it's everywhere now, from commercial spaces to multifamily lofts. A more organic-looking concrete finish can function as a neutral base that allows the rest of the interior's materials and finishes to be the hero. Or you can get really colorful with it and make the floor the star. It's really up to you."
Company: The Sherwin-Williams Company
Product: Interior Stains
Source: https://www.sherwin-williams.com/architects-specifiers-designers/inspiration/styles-and-techniques/sw-art-concrete-floor-designs
Tags: Coating | Color | Concrete | Finishes | Interior Design
---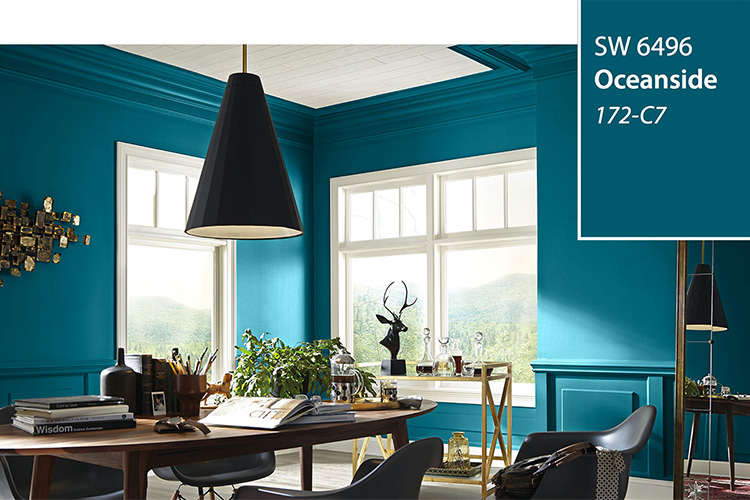 A collision of rich blue with jewel-toned green, a color that is both accessible and elusive, Oceanside SW 6496, is our 2018 Color of the Year. A complex, deep color that offers a sense of the familiar with a hint of the unknown, Oceanside, bridges together a harmonious balance of blues and greens that can be found in what's old and new.
The color blue evokes a multitude of moods and associations depending on hue, shade and application. Despite this variety, blues are universally perceived as intelligent, honest and interesting—making blue the most beloved color worldwide.
Oceanside's multi-dimensional, marine-inspired look can create a welcoming statement as a lively color for a front door. Its green-meets-blue tone can also boost creative thinking and clarity of thought in a home office, or invite meditation and introspection into a bedroom or reading nook.
Oceanside is universal when it comes to design style from mid-century modern to Mediterranean-inspired, traditional to contemporary.
Using the Sherwin-Williams ColorSnap® Visualizer, you can explore the Color of the Year and with the swipe of a finger see it on any wall.
Tag your Oceanside Twitter and Instagram posts with #SWCOLORLOVE or upload a photo.

#SWColorLove Terms of Use
2018 Key color combinations featuring Oceanside
Oceanside's versatility allows it to play well with many colors. It is a bright counterpart to equally eye-catching colors like Exuberant Pink SW 6840 or Honey Bees SW 9018 or it can rest relaxingly alongside other blues like In the Navy SW 9178 or Adrift SW 7608. It is also the ideal companion for corals and copper metallic tones because of its timeless association with nature.

Company: The Sherwin-Williams Company
Product: High Performance Architectural Coatings
Source: https://www.sherwin-williams.com/architects-specifiers-designers/inspiration/color-forecast/2018-color-forecast/2018-color-of-the-year-oceanside
Tags: Color | Design | Finishes
---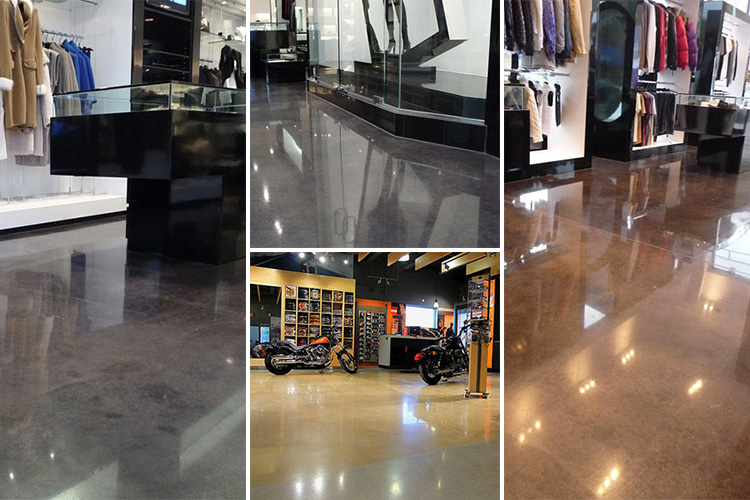 Polished concrete flooring is one of the hottest trends for homeowners and business owners alike. Thanks to recent advancements in equipment and technology, the process of polishing concrete is more efficient and economical than ever. Concrete surfaces, both old and new, can be polished to a high-luster finish. When compared to other types of flooring: marble, tile, linoleum, wood and coated concrete, polished concrete is more durable and better performing. Polished concrete never needs waxing and is therefore low maintenance as well.
Aesthetically pleasing, polished concrete flooring has a striking high-luster appearance. The exposure of aggregate in the substrate reveals beautiful textures and natural looking patterns. It can also be stained or colorized in some other way to achieve a one-of-a-kind look that resembles natural stone.
One of the keys to achieving a beautiful high-luster polished concrete floor is to obtain a less porous concrete substrate. This is the job of a product known as a concrete densifier or colloidal silica densifier. Concrete densifiers have been around for nearly 100 years and are specifically designed for this task.
Modern concrete densifiers contain microscopic colloidal silica particles suspended in a low-tension liquid. When the densifier is applied to concrete, it is immediately absorbed into the concrete's pores. The colloidal silica reacts with the soft calcium in the concrete. This reaction creates a new hard material that is not water-soluble and expands to fills the pores in the concrete. The newly hardened concrete will take a better polish and is more durable providing better abrasion resistance.
Hermetix Densifier is Duraamen's high performance concrete densifier product. It penetrates more deeply and reacts faster than other brands. Once applied, it starts working in 1-2 minutes. After the application there is nothing to broom off and nothing to dispose of. Hermetix is non-hazardous as well.
To obtain an ultra-high luster, it is recommended that a colloidal silica finishing conditioner is also applied to the finished floor. Hermetix Shield is Duraamen's protective finishing conditioner that further hardens the polished concrete by adding additional colloidal silica while helping to protect the finished floor with specifically engineered polymers.
Company: Duraamen Engineered Products Inc.
Product: Concrete Flooring: Concrete Densifier
Source: https://www.duraamen.com/p/polished-concrete/
Tags: Color | Concrete | Design | Finishes | Floor
---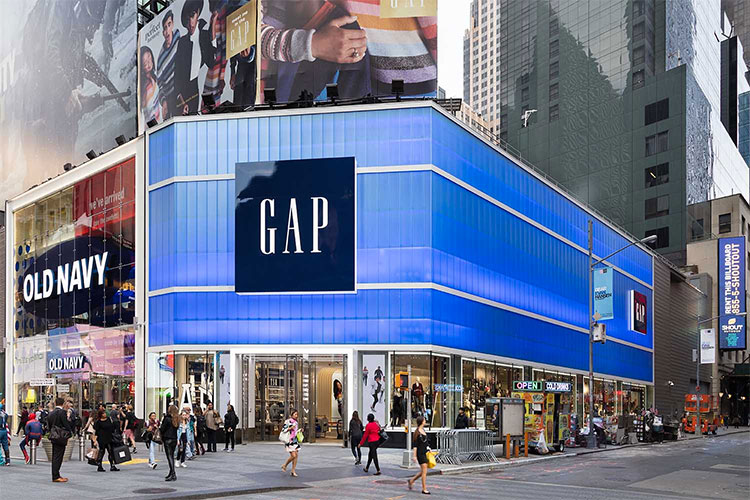 The Gap store in Times Square, NYC. The blue facade is EXTECH's LIGHTWALL 3440 translucent wall system coupled with custom-colored polycarbonate. Image by Vanni Archive Architectural Photography
The new Gap store in Times Square, NYC is clad in EXTECH's LIGHTWALL 3440. Nearly 5,000 square feet, the blue polycarbonate panels are a custom hue that matches Gap's color palette and was chosen based on polycarbonate samples provided by EXTECH. To ensure even light transmission, the facade utilizes specialized mounting clips that EXTECH developed and the panels are treated with an anti-glare coating that promotes balanced light filtration.
The LIGHTWALL 3440 polycarbonate wall panel system offers beauty, durability, and economy with vertical panels that can extend up to 54 feet long and eliminate leak-prone horizontal joints.
Translucent polycarbonate wall panels offer a host of benefits including energy savings via daylighting, outstanding insulating value, and elimination of leak-prone horizontal joints. LEED credits are also available for 100% recyclable polycarbonate and aluminum framing. The LIGHTWALL 3440 has provided façade solutions for a wide range of structures in a wide range of industries, and has been subjected to a complete battery of air, water, and structural testing to ensure it offers superior insulation, durability, and weather-tight performance.
Company: EXTECH/Exterior Technologies, Inc.
Product: Translucent Walls
Source: https://extechinc.com/lightwall-3440-gap-times-square-nyc/
Tags: Architecture | Color | Lighting | Wall Panels
---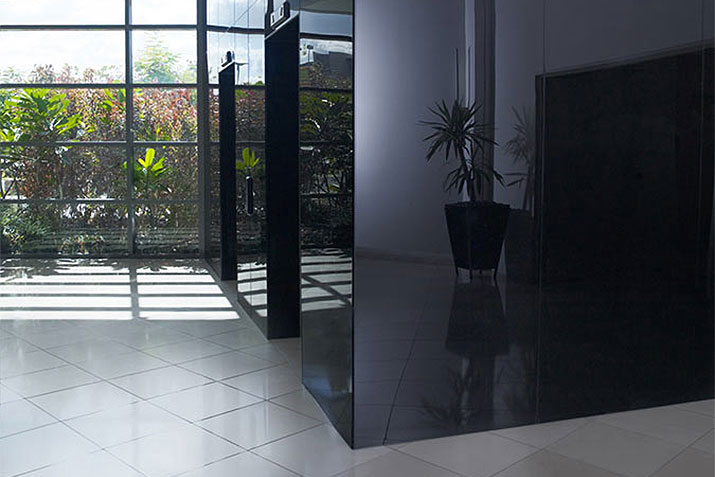 High gloss acrylic walls provide a sleek, contemporary look for bath/shower walls, kitchen backsplashes, reception desks and office areas while being light and easy to work with. Learn the many benefits of this product.
Creates a clean, contemporary look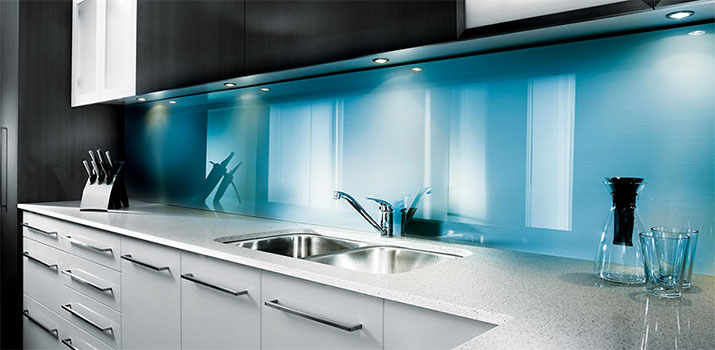 The high gloss acrylic wall panels created a fresh clean European look with a luxurious and elegant finish.
Unique colors adds a stylish touch for a backsplash or tub or shower wall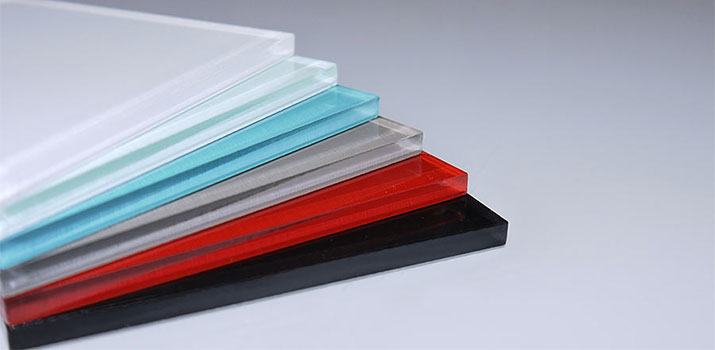 Choose from a wide range of fun colors like arctic white, blue atoll, glacier, mocha, carbon black, red rouge, and titan gray to dress up any indoor residential or commercial space.
Flexible material can be used in a wide range of remodeling and new construction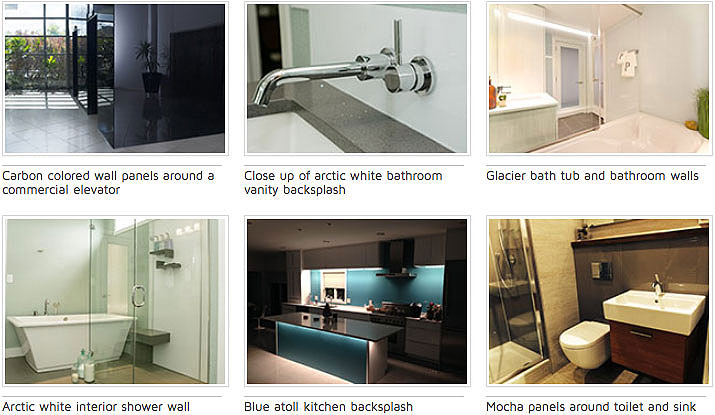 High gloss panels from Innovate Building Solutions can be used in bathrooms, bedrooms, media rooms, hallways, reception desks and commercial lobbies to name just a few rooms. Cool, eclectic and exciting are just some of the words used to describe these panels.
Easy to clean with no grout to maintain
While tile is the most commonly used material in shower and tub wall panels and kitchen backsplashes most people hate the cost and hassle of cleaning and resealing grout! With these innovative wall panels you'll get a sleek euro look and eliminate the effort and cost of maintaining grout. These smooth/non-stick walls are easily cleaned with warm water and a soft cloth.
Glass type look with the benefits of acrylic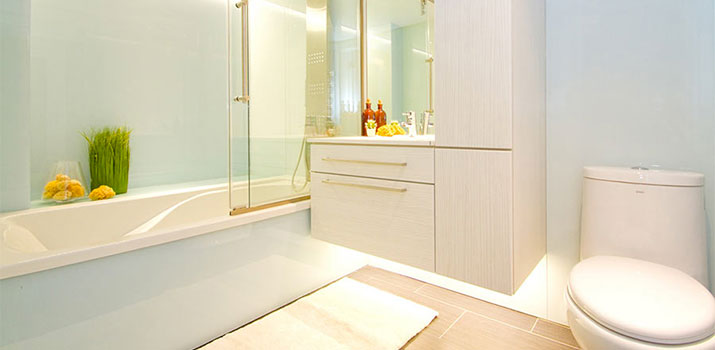 High gloss acrylic panels are 25 times tougher than glass with 1/2 the weight.
More cost effective than back painted glass
Back painted glass is also very stylish - but in most cases will be 2 times as expensive as high gloss acrylic wall panels.
Durable long lasting material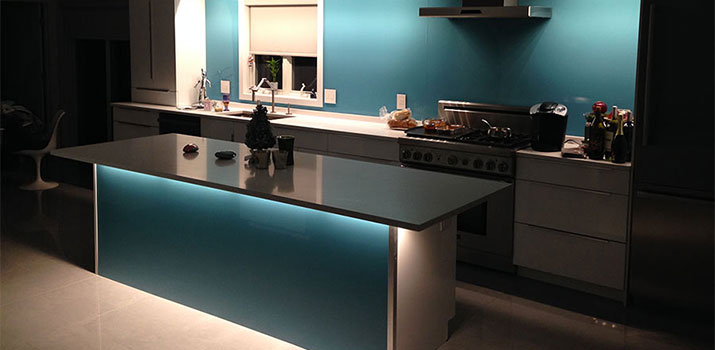 High resistance to UV light, cracking and chipping makes this is popular materials vs. glass, ceramic tiles, aluminum or wood.
Simple installation process
These high gloss acrylic panels can be cut drilled and shaped with common woodworking materials and the panels can be set with double sided foam tape and neutral cure silicone. Installation will take 1/3 of the time of a tile job.
100% waterproof
In wet applications likes showers, tubs and backsplashes it's nice to know with high gloss acrylic walls you don't have to worry about moisture growing behind the wall.
Multiple panels sizes for design flexibility
Choose either our 2 standard panel sizes (39"x96" and 60"x96") or get your panels custom made to your size through our custom cut program.
Company: Innovate Building Solutions
Product: High Gloss Acrylic Wall Panels
Source: http://innovatebuildingsolutions.com/products/bathrooms/high-gloss-acrylic-wall-panels
Tags: Color | Interior Design | Wall Panels
---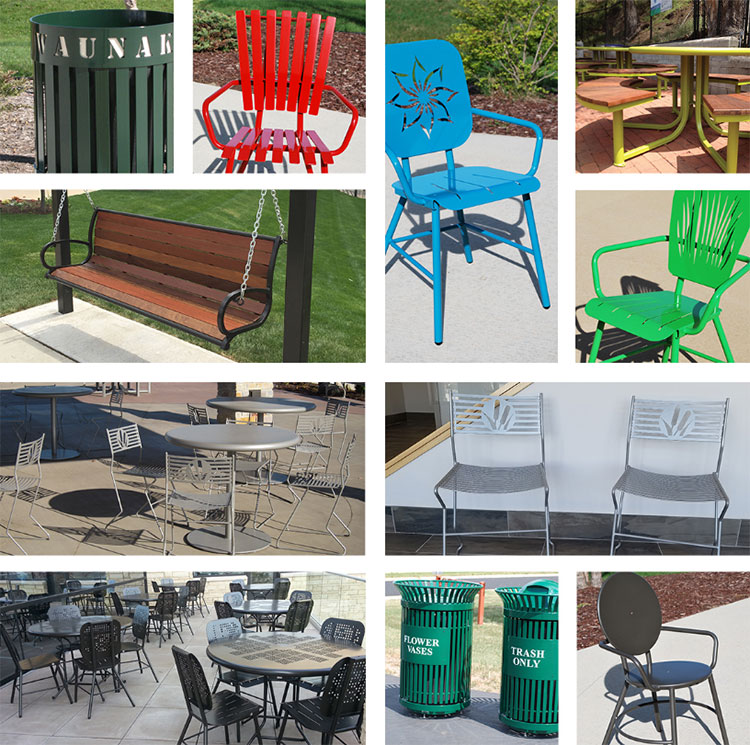 Let Thomas Steele help make your vision come alive
Your project requires more than generic, mass-produced site furnishings—it yearns for handcrafted custom outdoor furniture products that are as innovative and unique as your vision. Bringing your vision to life requires hard work and dedication to ensure that every particular aspect of your design is met to your exact specifications.
Our passion is to take your vision from concept to creation by custom designing site furnishings that aren't completed on an assembly line, but shaped, welded, assembled, and finished one at a time by our skilled and experienced team. Our custom outdoor furniture is fabricated with care from the finest materials available, and we offer a unique e-Steele™ technology that you can choose for your custom project for a durable finish and backed by an unsurpassed 5-year warranty.
For more than a decade, we have helped hundreds of clients develop custom designs that are not only unique but also functional, durable, and striking in appearance. We have built our reputation on our ability to provide our clients with custom site furnishings that bring their vision and design project to life. Located in Waunakee, Wisconsin, we take pride in our efficient ordering, local manufacturing, and speedy shipping processes that get you your products right on time.
Contact a Thomas Steele site furnishings expert at 608-849-1080 or at sales@thomas-steele.com with questions or custom design needs.
Company: Thomas Steele
Source: https://www.thomas-steele.com/custom-outdoor-furniture/
Tags: Color | Design | Furniture | Landscape Design
---
TECTUM WALL & CEILING PANELS: A PERFECT FIT OF DURABILITY, ACOUSTICS, AND UNIQUE VISUALS
From a natural factory finish or white, to integration with COLORATIONS colors (that's 13 standard colors) or made-to-order Sherwin-Williams® colors, TECTUM panels can coordinate or complement your color palette with the sizes, shapes, and forms that make your designs happen.
Toughness and acoustics are at the heart of TECTUM interior products, ideally suited to open spaces and high traffic, high impact areas. Panels can be attached directly to walls and ceilings in forms of panels, clouds, and square or curved. TECTUM linear hanging baffles give you even more design options.
Create a signature element in a space to complement your interior design. The possibilities are endless, the look is one-of-a-kind, and the acoustic properties of TECTUM panels can help quiet the space.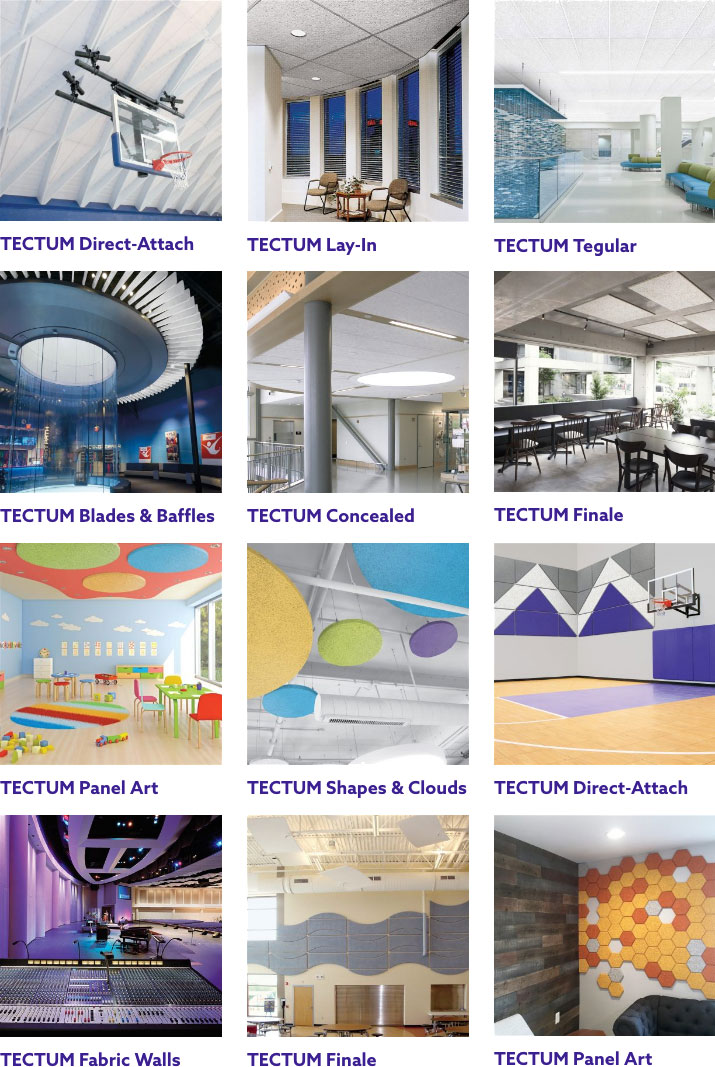 KEY FEATURES

Durable for heavy-use interiors
Sound absorption (NRC) values up to 1.0
Great acoustical retrofit solution
Color options include standard, Colorations colors, and custom Sherwin-Williams colors
Contributes to LEED credit areas including FSC certified wood
Attach to a variety of ceiling substrates
Easy to install

SPECIAL APPLICATIONS

Gymnasiums
Auditoriums
Multi-purpose Spaces
Acoustical Retrofits
Exposed Structures
Education Spaces
Company: Armstrong Building Solutions
Product: TECTUM Ceiling & Wall Panels
Source: https://www.armstrongceilings.com/commercial/en-us/articles/tectum-part-of-armstrong-portfolio.html
Tags: Acoustics | Ceiling | Color | Interior Design | LEED Certification | Wall Panels
---
Whether a client wants a perfect neutral, refreshed trim or a bold accent wall, the new West Elm paint palette has a hue for your next project.
The Sherwin Williams Fall/Winter 2017 paint palette from west elm makes it simple to coordinate colors with their latest collections of furniture, bedding and home accessories. Whether you're picking the perfect neutral, refreshing tired trim or adding a bold accent wall, find favorite hues for every room of the house.
*Wall colors shown are Dustblu SW 9161, French Moire SW 9056, and Rocky River SW 6215.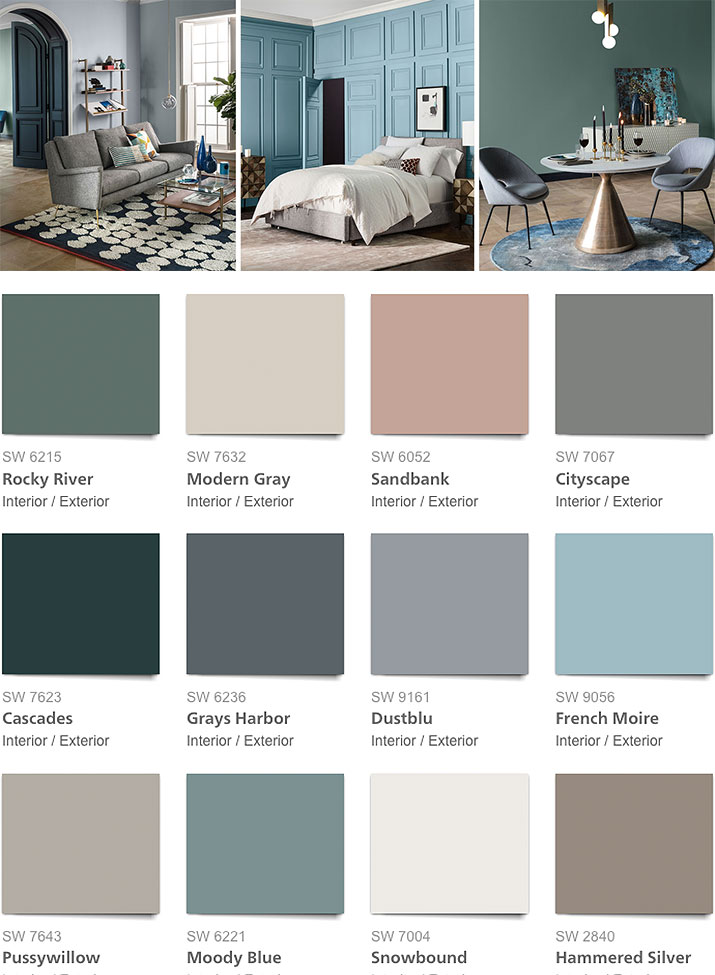 Company: The Sherwin-Williams Company
Product: Interior Paints
Source: https://www.sherwin-williams.com/architects-specifiers-designers/inspiration/stir
Tags: Coating | Color | Finishes | Interior Design
---
LumiSplash is a patent pending, multilayered, ultra-thin 1/4″ (6mm) decorative laminate that emits light evenly across its surface and has impressive impact, scratch, chemical, and abrasion resistant properties. LumiSplash is:
The first ultra-thin, lighted laminate system with no air gap required for LEDs. This system uses a Light Bar and Light Guide Panel to produce luminance across a translucent surface.
A one-of-a-kind product that combines art with lighting in a durable laminate, creating a unique focal point for any home or business.
A low-voltage system that comes with the necessary electrical components to simply plug into a 110-volt receptor. LumiSplash can also be hardwired for permanent installations by a local electrician.
Suitable for most vertical and horizontal applications where other decorative laminates could be used.
Easily fabricated with standard woodworking tools such as routers, saws, and drills.
Easily used to backlight your own stone, acrylic, or other translucent materials with it's Light Guide Panel.
Lumisplash Idea Library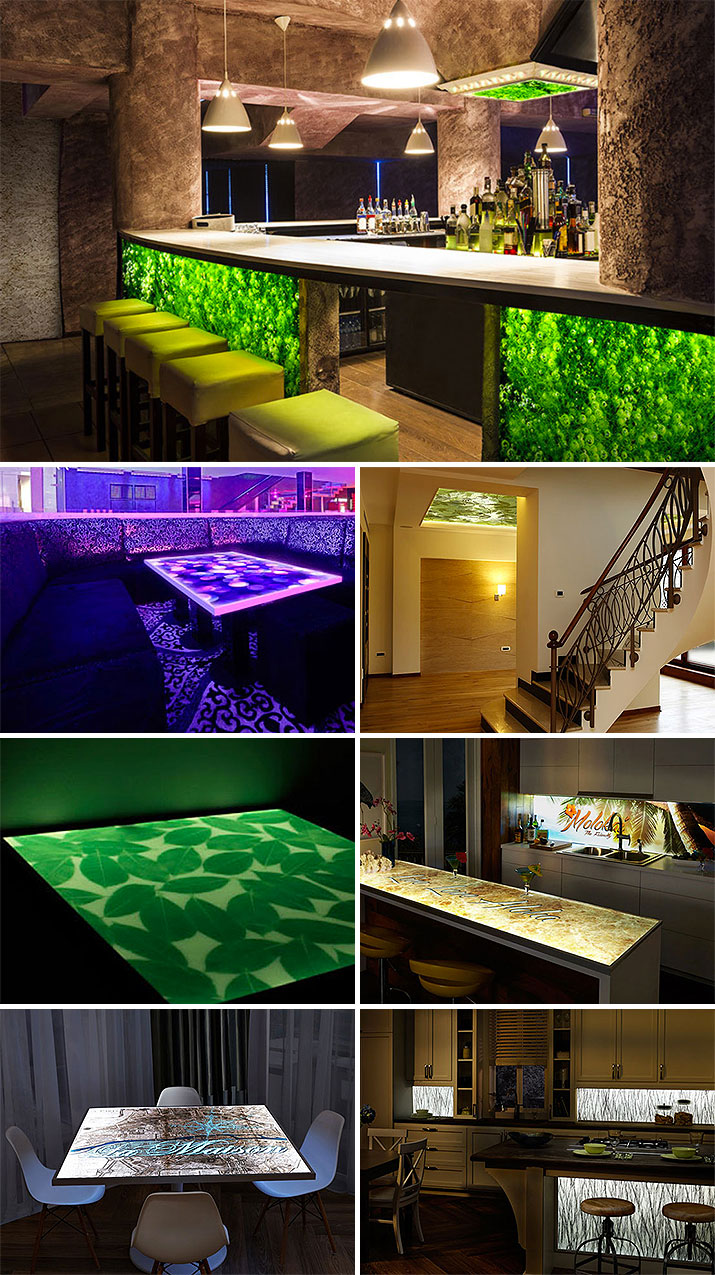 The "Lumisplash Top" includes printed artwork and a protective surface. It has the option of extra graphics. The "Lumisplash Kit" includes ATI light guide panel, LED lights, and a decorative graphic panel. It also has the option of different molding configurations and extra graphics.
Company: Decorative Ceiling Tiles, Inc.
Source: https://www.decorativeceilingtiles.net/idea-library/by-material-lumisplash-idea-library/#prettyPhoto
Tags: Color | Furniture | Interior Design | Lighting | Wall Panels
---
What you need to know to be compliant with the New OSHA Crystalline Silica Rule
The previous OSHA Crystalline Silica standard had not been updated in over 40 years. The agency determined that silica dust exposure at the previous levels resulted in a significant health risk of developing silicosis and other lung or kidney diseases. The new OSHA silica standard for PEL limits exposures to 50 micrograms of Respirable Crystalline Silica (RCS) per cubic meter of air, averaged over an 8-hour work day.
In order to keep exposure at or below the PEL, using engineering controls and work practices such as local exhaust ventilation systems or wet cutting is recommended. If these practices do not sufficiently lower RCS levels, the use of respirators is required. As industry leaders Seton offers a full range of safety product including warning signs, barricades, and respirators to help you work safely with silica and keep your workplace OSHA compliant.
Have more questions? See FAQs on seton.com/osha-silica.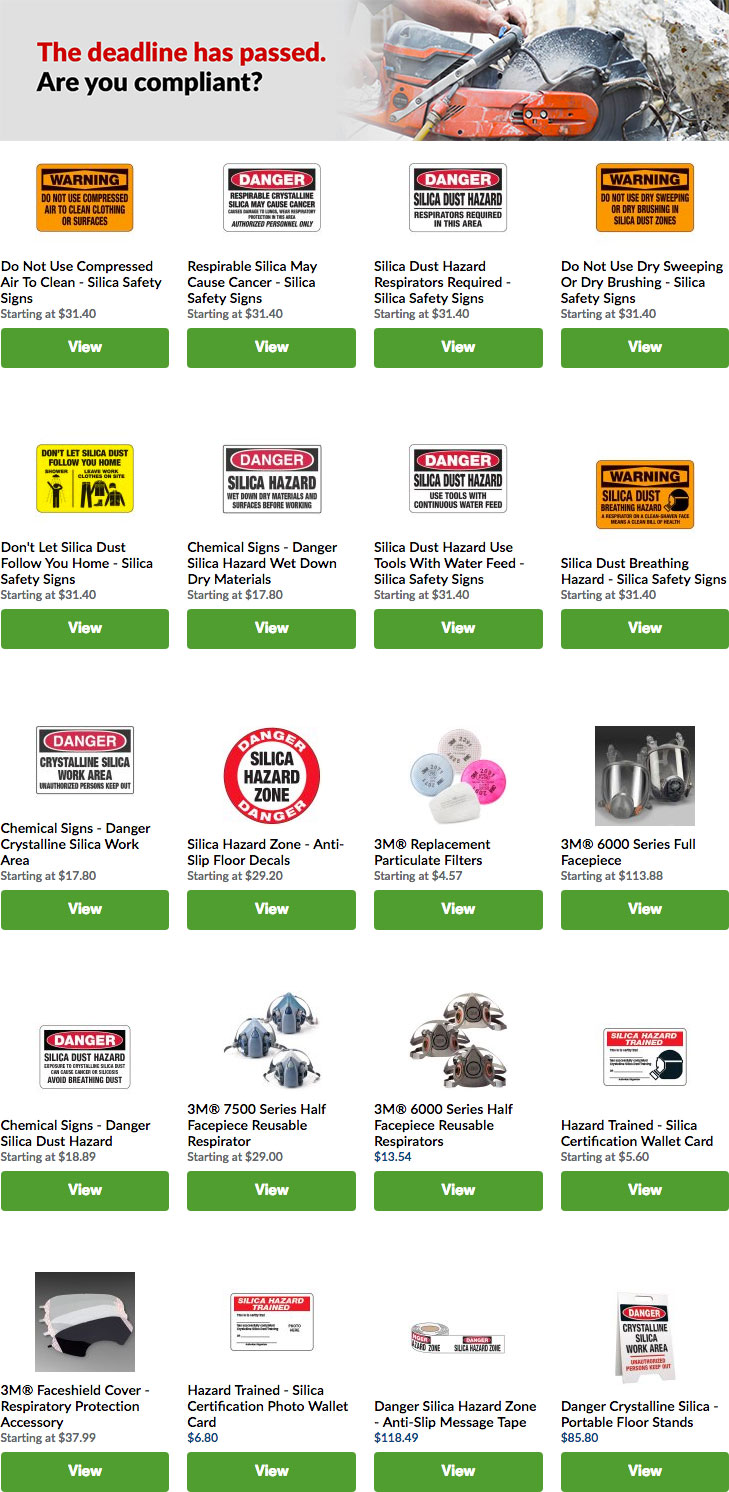 Company: Seton
Product: Signs
Source: https://www.seton.com/osha-silica.html
Tags: Color | Construction | Management | Safety
---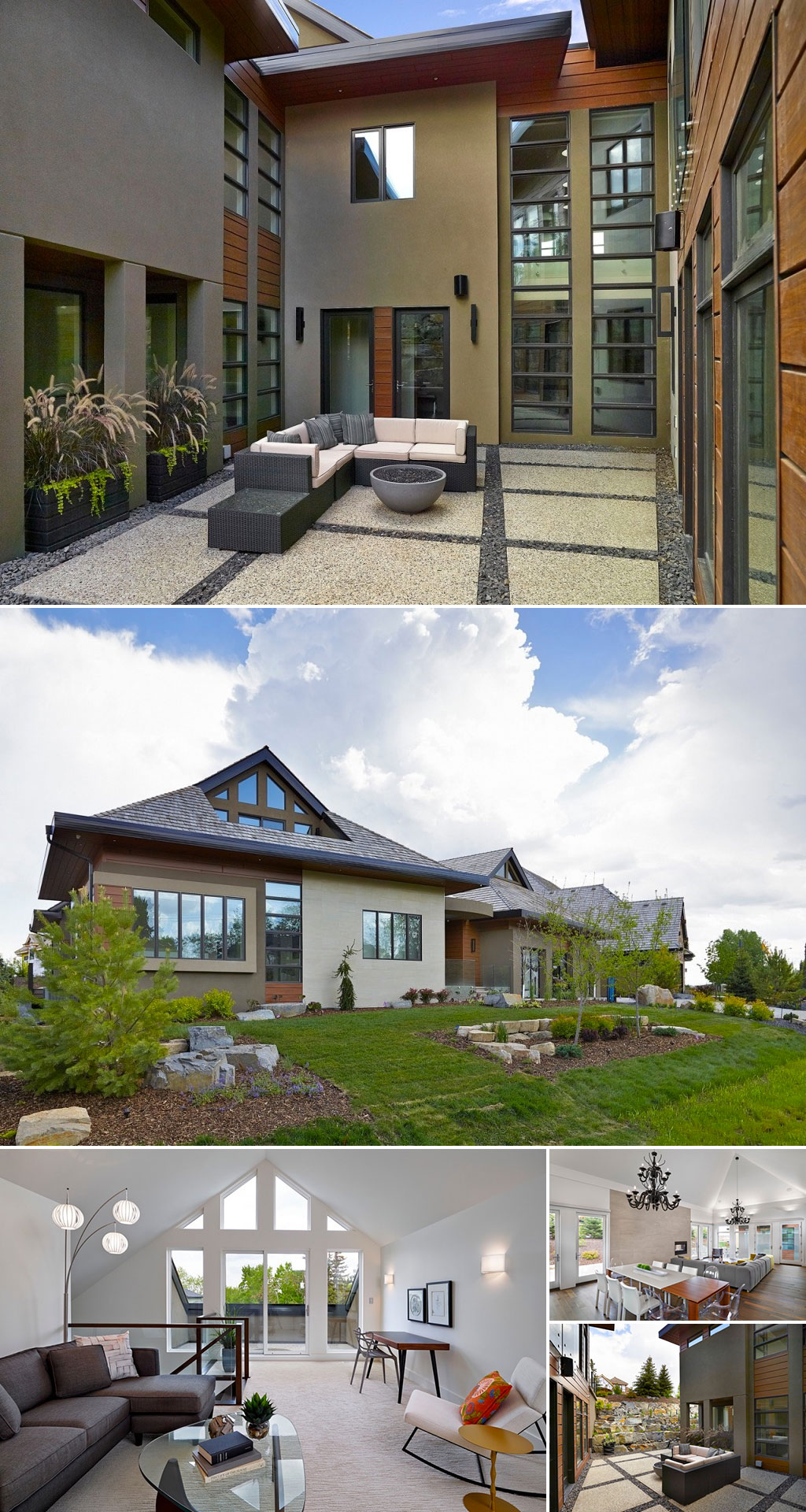 Designed by E3 Architecture and builder Birkholz Homes
Located in a high-end residential suburb of Edmonton, Alberta, the Windermere House serves as a luxury show home with top-notch, European-inspired finishes – inside and out. Designed by E3 Architecture and builder Birkholz Homes, the prestigious residence blends metal, glass, wood, warm hues and natural light. Completed in 2014, this 8,000-square-foot house features Loewen's aluminum-clad windows painted by Linetec to ensure the intended, high-quality presentation with minimal maintenance.
Conforming to the neighborhood's Victorian-Georgian strict architectural standards, E3 changed the perimeter of the house from a square to a U-shape to maximize the Windermere House's daylight and views with glass balconies, patio doors and Loewen's custom-made, triple-glazed windows. To optimize placement, the architectural drawings incorporated 3-D renderings of Loewen's products from the project's earliest phases.
Linetec finished Loewen's windows in a Tuscany Brown color using a 70 percent polyvinylidene fluoride (PVDF) resin-based coating. These coatings meet the stringent requirements of AAMA 2605 and exhibit outstanding resistance to humidity, color change, chalk, gloss loss and chemicals. The resulting finish provides durability and requires minimal maintenance throughout the show home's lifespan.
Learn more about Linetec's paint finishing services by clicking here. For personalized assistance in selecting the right coating for your aluminum building products, please contact Linetec's regional sales managers , email sales@linetec.com or call 888-717-1472.
Company: Linetec
Product: High-Performance Fluoropolymer Paint Coatings
Source: https://linetec-blog.com/2017/09/25/linetec-finishes-loewen-windows-for-canadas-windermere-house/
Tags: Architecture | Coating | Color | Design
---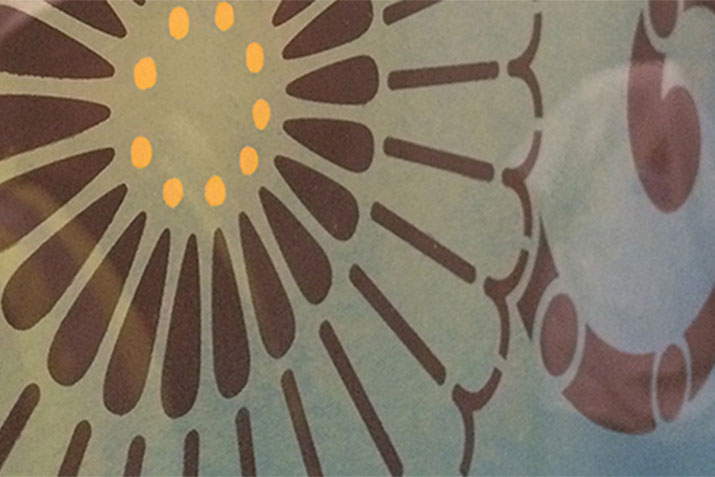 How one designer used Emerald® Interior Acrylic Latex and color to help create a LEED-certified and gorgeous apartment complex.
Sustainable. Sophisticated. Luxurious. Those words aren't often used to describe rental properties in Frederick, Maryland, but they capture the brand-new East of Market Apartments complex to a T. The five-building, 160-unit property is the first Energy Star and LEED-certified property in the area — a charming, historic community that's less than an hour from Washington, D.C. — not to mention the only one with amenities ranging from stone countertops to a pet wash station.
"It's all about quality construction — and quality of life," says Shane Pollin, director of development for The Duffie Companies, East of Market's developer. "We're a family company and we're invested for the long term. So we care about the durability of the project and its impact on the community. Sustainable building is just the right thing to do."
Pollin worked with designer Alice Sydney Minkoff of Alice Sydney, LLC, to construct a LEED-certified, yet design-conscious, complex. Throughout the buildings, Minkoff and her team used Sherwin-Williams Emerald Interior Acrylic Latex paint, which meets the most stringent VOC regulations. "Emerald was the natural choice because of the green aspects of this particular job, as well as the durability requirements," she says.
In addition, Pollin's developers used cutting-edge construction techniques and materials, first creating a tightly sealed envelope and then outfitting it with the resource-conserving systems and materials: ultra-efficient heating and cooling, water-saving fixtures, and LED lighting, to name a few. Next came the lifestyle amenities, a long list of luxuries including garages with vehicle charging stations, and a showplace clubhouse with a fitness center, pool, business center, and even a "simulation center" where you can play simulated games of golf or basketball.
"The look of the property was also very important to us," Pollin says. "We wanted it to be comfortable but elegant." Minkoff realized that vision, relying heavily on color throughout the design process. "Color is essential to creating the right mood," Minkoff says. "And in this case, we turned to paint for much of that impact."
The color palette began with a single piece of upholstery fabric. From that swatch, Minkoff built the entire palette: Moody Blue (SW 6221), Anew Gray (SW 7030) and Dovetail (SW 7018) for the walls; Wool Skein (SW 6148) for the apartment units' trim and clubhouse walls; Gingery (SW 6363) as the accent in the clubhouse; gradations of Amazing Gray (SW 7044) for the apartment building hallways; and energetic splashes of Goldenrod (SW 6677) throughout.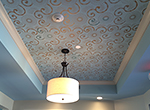 For extra "wow" factor in the clubhouse, Minkoff brought in decorative painter Laura Farrell of LMI Studios to create hand-stenciled wall borders. "Alice liked the border so much, she had us do the clubhouse ceiling, too. Then, we used a similar motif to create custom art pieces to hang in the foyers of each building," Farrell says. "We used Emerald Interior Acrylic Latex for all the decorative painting. It's really easy to work with and has a great depth of color."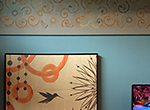 The result is a property that's unique in its market. "You'd never believe these are rental apartments," Minkoff says. "The level of finish is that high." Evidently, the locals agree: East of Market was 30 percent leased by the end of its first day of business. "It feels great to build a different kind of building," Pollin says. "People can see the difference, and we're excited to help raise the bar."
Company: The Sherwin-Williams Company
Product: Interior Paints
Of: Amanda Lecky
Source: https://www.sherwin-williams.com/architects-specifiers-designers/inspiration/inspiration-project-profiles/SW-ART-STIR-ACHIEVE-SUSTAIN
Tags: Coating | Color | Finishes | Interior Design | Sustainability
---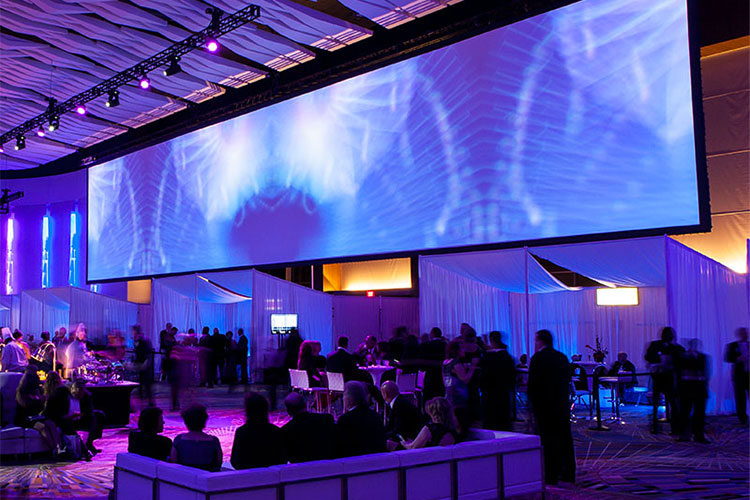 In response to requests from leading AV rental dealers, the StageScreen® is a totally new concept in projection screen design. It is designed specifically to be flown, but can also be used with legs. Either way, it is the strongest and most rigid screen on the market.
The truss system is completely modular. All available sizes of StageScreen® are built from combinations of the same 6 standard color-coded frame sections pictured in the images above. Not only does this make screen assembly faster and easier, but if a frame section should ever become damaged you can replace it in seconds without tools.
AV rental dealers can easily streamline their inventory with the StageScreen®. You can change a Multiformat to an NTS.
The StageScreen® utilizes an 8" truss that is significantly stronger than traditional truss folding screens
It is engineered to hold tolerance after repeated usage.
Color coded frame sections ensure fast and easy assembly.
Draper performed in-house testing of the strength of the StageScreen® truss compared to a folding truss screen. The results were dramatic: StageScreen® proved to be over 60% stronger, holding strong long after the folding truss failed.
The image area of each screen is exact and true to format.
StageScreen® can be assembled in about half the time of a comparable truss folding screen. See video below.
No hinges, no snaps, and no Handy Cranks are required.
Frame sections are connected with permanently attached threaded links and guide pins. No lost handy cranks.
Easy to follow color-coded assembly instructions are included with each StageScreen®
StageScreen® features a revolutionary new viewing surface attachment method. Using the attached DuraLoop™ bungee cord loops with handy nylon pull-tabs, simply hook the surface to the posts on the frame. DuraLoops are longer lasting than traditional snaps, and provide even self-centering tension for the viewing surface. You'll never want to use snaps again.
The viewing surface is stretched perfectly flat, resulting in the highest picture quality.
Sizes available are listed in charts below and depend on surface selected.
Product: Projection Screens
Source: https://innovative.draperinc.com/projectionscreens/productdetail.aspx?detail=581
Tags: Audio Visual | Color | Design | Lighting
---
Face Brick
Brick makes any building look beautiful, of course, but face brick isn't just for an added touch of beauty. Face brick is the term used for brick that isn't needed just for the structure, but also for look, energy efficiency and value. You've likely seen face brick on homes, commercial buildings, fire places, backsplashes, entry walls/gates, multifamily developments, retail developments and schools/universities. It comes in a wide selection of color, texture and size options for a customized look and feel.

Specifically purposed for long-term application, face brick requires little maintenance and allows your home to require less heating and cooling. Belden Brick offers pre-blended face brick to avoid color concentrations and have less scrap at the job site. Belden Brick has been a trusted source for brick manufacturing with a solid reputation built on years of customer satisfaction. From the selection of the brick to the delivery of the product, Belden Brick provides premium customer service and quality.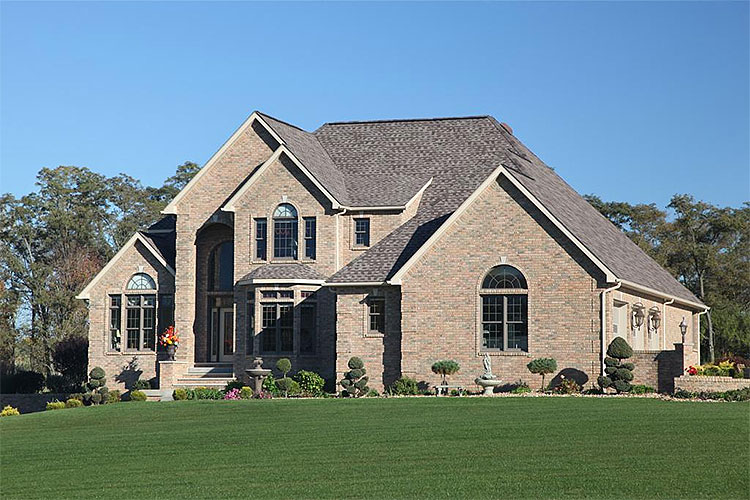 Earth tones work well with any color scheme
Tan bricks offer a similar look to some of the lighter varieties of brick, but with more color saturation. They go well with almost every color scheme, which makes it easy to suit your specific taste. Just about every style of architecture looks good made with tan bricks, both modern and traditional. Each variety of tan bricks provides outstanding quality.
Company: Belden Brick Co.
Product: Tans & Buffs
Source: http://www.beldenbrick.com/onlinecatalog/brick-colors/tan-bricks
Tags: Architecture | Building | Color
---
Ogden offers flexible curved, circular or straight bench options to configure any style that you visualize. Available in a variety of radii, various seat material and leg options for you to design your individual creation.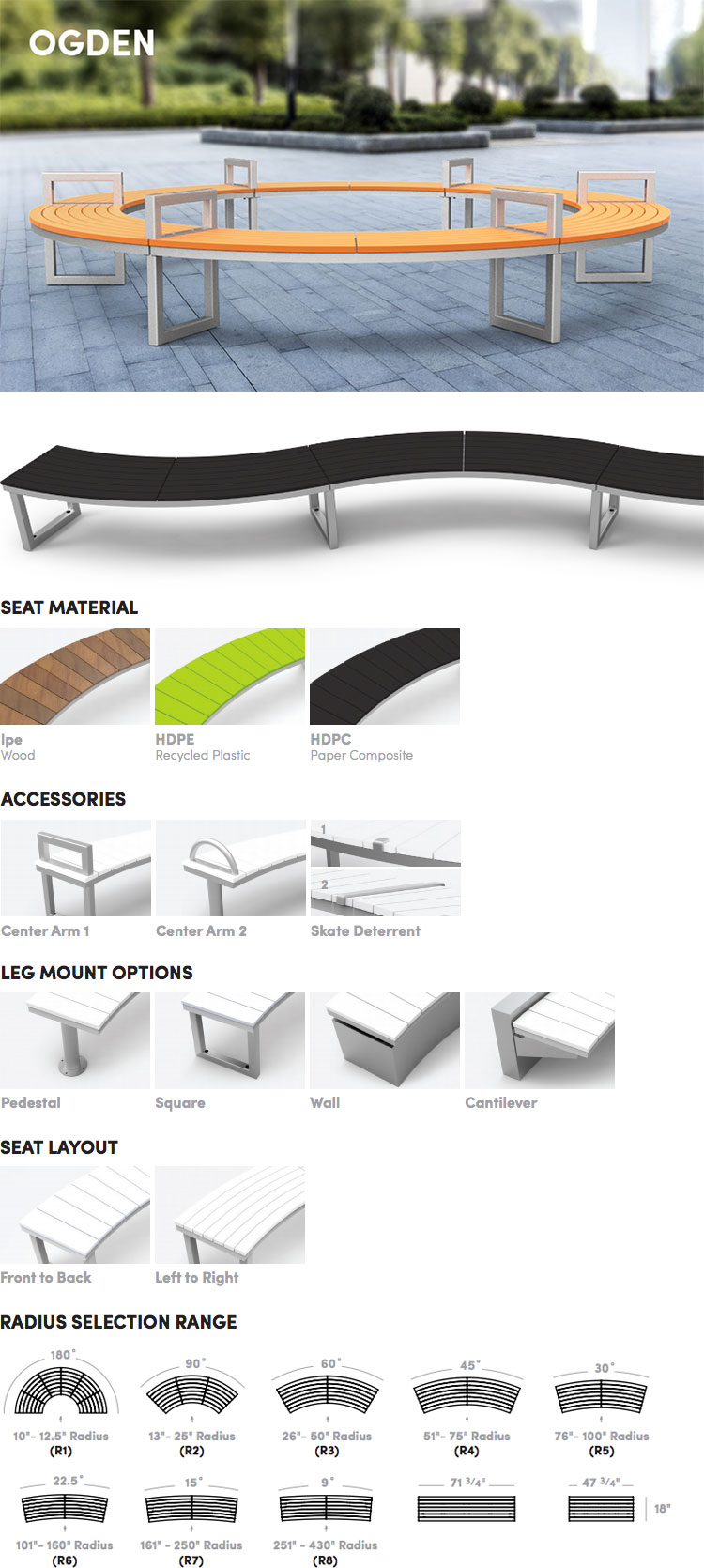 Company: Maglin Site Furniture
Product: OGDEN
Source: http://www.maglin.com/products/OGDEN/index.html
Tags: Color | Design | Furniture | Landscape Design
---
Tectum Panel Art has become wildly popular in the past year. Interested in seeing a sample? We'd be happy to send you one.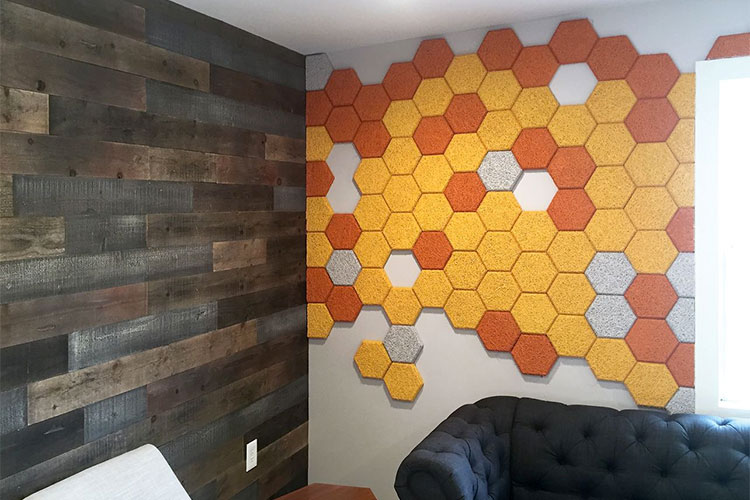 Tectum wall & ceiling panels: a perfect fit of durability, acoustics, and unique visuals
From a natural factory finish or white, to integration with Colorations colors (that's 13 standard colors) or made-to-order Sherwin-Williams® colors, TECTUM panels can coordinate or complement your color palette with the sizes, shapes, and forms that make your designs happen.
Toughness and acoustics are at the heart of TECTUM interior products, ideally suited to open spaces and high traffic, high impact areas. Panels can be attached directly to walls and ceilings in forms of panels, clouds, and square or curved. TECTUM linear hanging baffles give you even more design options.
Create a signature element in a space to complement your interior design. The possibilities are endless, the look is one-of-a-kind, and the acoustic properties of TECTUM panels can help quiet the space.
Key features
Durable for heavy-use interiors
Sound absorption (NRC) values up to 1.0
Great acoustical retrofit solution
Color options include standard, Colorations colors, and custom Sherwin-Williams colors
Contributes to LEED credit areas including FSC certified wood
Attach to a variety of ceiling substrates
Easy to install
Special applications
Gymnasiums
Auditoriums
Multi-purpose Spaces
Acoustical Retrofits
Exposed Structures
Education Spaces
Company: Armstrong Building Solutions
Product: TECTUM Ceiling & Wall Panels
Source: https://www.armstrongceilings.com/commercial/en-us/articles/tectum-part-of-armstrong-portfolio.html
Tags: Acoustics | Color | Interior Design | Wall Panels
How to deliver true color to your clients (August 11, 2017), 5 Little Known Facts about High Gloss Acrylic Wall Panels (July 24, 2017), Creating the perfectly flat viewing surface (July 11, 2017), Maglin Moves Manhattan (July 6, 2017), Floor Marking by Color (June 30, 2017), Colormix® Forecast 2018 (June 14, 2017), Energize your next daylighting design with Spectra-Grid™ (May 25, 2017), Sherwin-Williams converts digital color into fresh coats of paint for a good cause (May 11, 2017), Striking the Right Color Balance in ALR Screens (April 10, 2017), New Design Tools to Meet Green Guidelines (March 30, 2017), Project profile: flooring installation for busy bank in El Paso exceeds tight turnaround expectations while delivering a functional masterpiece (March 27, 2017), Choosing the right finish for coastal projects (February 24, 2017), Flexible bollards guide traffic while avoiding costly collision damage and repairs (January 27, 2017), Introducing the 2017 Color of the Year (January 20, 2017), Sherwin-Williams VinylSafe® Paint Colors (January 9, 2017), The Benefits of Water-Based Concrete Stains (January 2, 2017), Don't Make Color Decisions at Sunset (November 2, 2016), Roman Brick: for architects and homeowners aspiring for a unique look (October 26, 2016), 5 Crazy Modern Glass Wall Partition Ideas for a Loft Apartment (October 17, 2016), Color Rendering Index: Why It's important in Outdoor Lighting (September 23, 2016), Delray LED Circles: Uno • Dos • Cylindro I/II/III (September 14, 2016), Red, traditional brick color for traditional architecture (September 7, 2016), 4 Reasons you should choose a resurfaced concrete floor (August 10, 2016), Designer John Gidding on Finding Color Inspiration (July 18, 2016), Fleur de Sel (SW 7666) invites comfort and luxury into contemporary Atlanta home (March 18, 2016), High Performance Coatings (March 7, 2016), Masonry stains can make historic restoration easier (February 24, 2016), 2016 Color Forecast (February 22, 2016), Massive retail shopping mall (February 5, 2016), Online Color Selection and Specification Tool (January 11, 2016), NOVA Effects coatings provide rich color and vibrant sparkle (December 14, 2015), Stop unauthorized parking using Reliance Foundry's Fold-Down Bollards (November 16, 2015), Linetec mimics terra cotta's look and feel in new painted finish (October 21, 2015), Color of the Month: Get inspired with Black Magic SW 6991 (October 2, 2015), Style Squared (September 11, 2015), Healthcare Color Palettes (August 12, 2015), Tectum Panel Art Wall Panels (July 20, 2015), Enhance the beauty of ‪stucco (July 17, 2015), The Why of White (June 3, 2015), Find Your Color With ColorSnap Studio™ (May 20, 2015), Coral Reef! Jackie Jordan on the 2015 Color of the Year (February 6, 2015)