architecture - engineering - construction

2016 August
---
August 31, 2016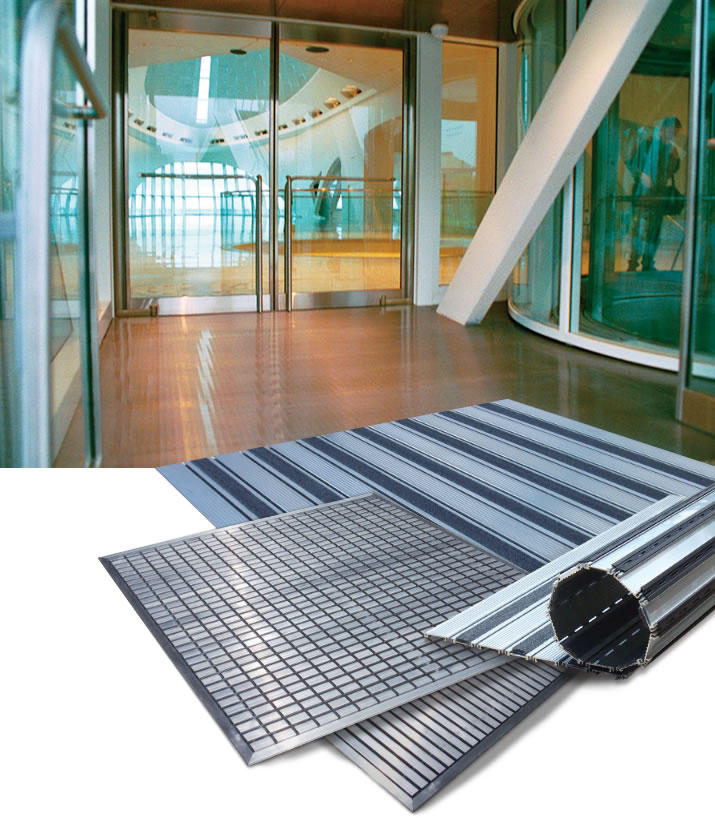 Making the right choice in an entrance flooring system will maintain your design, add years to your floor's life, ensure a safe entrance and significantly reduce maintenance costs. Entrance mats improve Interior Environmental Quality by stopping dirt from entering the building, improving Interior chemical and pollutant source control. Babcock-Davis' complete line of Entrance flooring systems includes architectural metal grates, roll up grates, rigid grates and roll-up mats.
---
August 29, 2016

AvantiSystemsUSA supplies and installs a family of architectural glass wall and glass door systems. Inspired by European interior design, Avanti glass systems profile a slim line appearance with frame-less panels and sleek metallic hardware.
---
August 26, 2016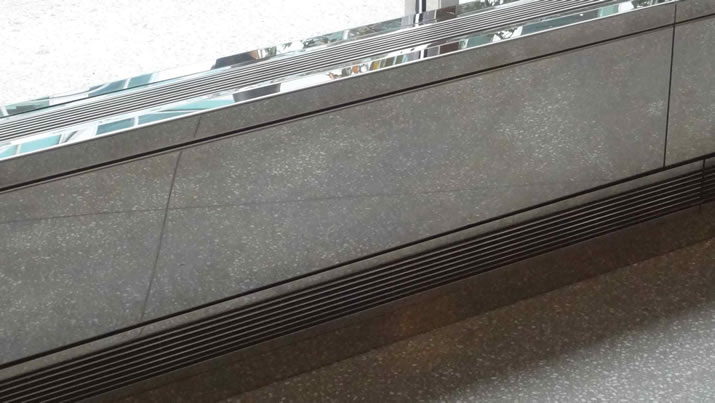 Our customer's objective was to have a stainless steel, linear bar grille manufactured to match the finish and style of a newly installed mirror polished stainless steel radiation enclosure within a renovated hospital lobby. Due to security and safety concerns, the grilles had to not only be structurally strong, but also firmly secured to the unit to prevent unintended removal.
---
August 24, 2016

Armortex Waterjet cutting is accomplished by using a sophisticated Flow Mach 4 waterjet system. A waterjet allows for cutting of soft and hard materials (from food to granite, glass, metal or composite materials up to 6" thick) using highly pressurized water and an abrasive if required. Precision cutting tolerances are achievable as well as beveling and 3D cutting without the associated heat that is prevalent in other types of advanced cutting systems.
---
August 22, 2016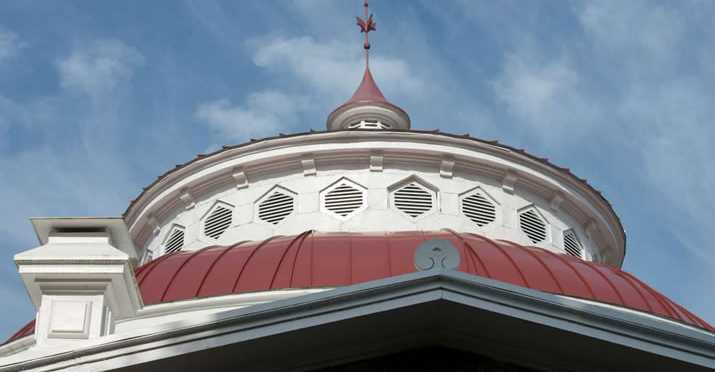 Recently, Architectural Louver's model E2JS louver was used during the renovation of the Reptile House at the Cincinnati Zoo.
---
August 19, 2016

ARCHITECTURAL GRILLE was excited to exhibit our Linear Bar Grilles as well as Custom Metalwork at the inaugural Hamptons Contemporary: The Home Design + Decor Show earlier this summer. The first ever luxury design show staged at the Elks Fairground in Southampton, NY brought together designers, exhibitors and local homeowners interested in products reflecting high end design and architecture.
---
August 17, 2016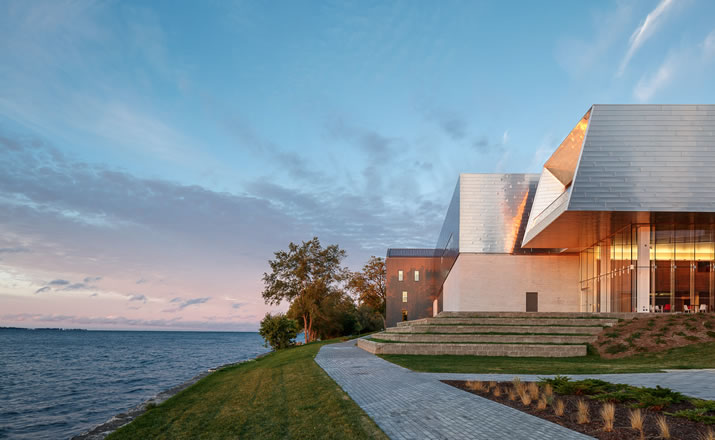 Recently, AMBICO has designed and supplied nearly 100 acoustic (both wood and steel) doors and frames for the new Isabel Bader Centre for the Performing Arts at Queen's University in Kingston, ON, Canada. AMBICO has been involved from the very beginning (the early design stages of the project) right through to the installation.
---
August 15, 2016

The American Institute of Architects (AIA) announce the release of a new feature – developed in collaboration with Autodesk – that will automate the AIA 2030 Commitment data reporting from energy analysis software directly to the Design Data Exchange (DDx). This collaboration has resulted in an open Automated Program Interface (API) to the DDx, available to any energy modeling software vendor, reducing the duplication of effort using the existing process.
---
August 12, 2016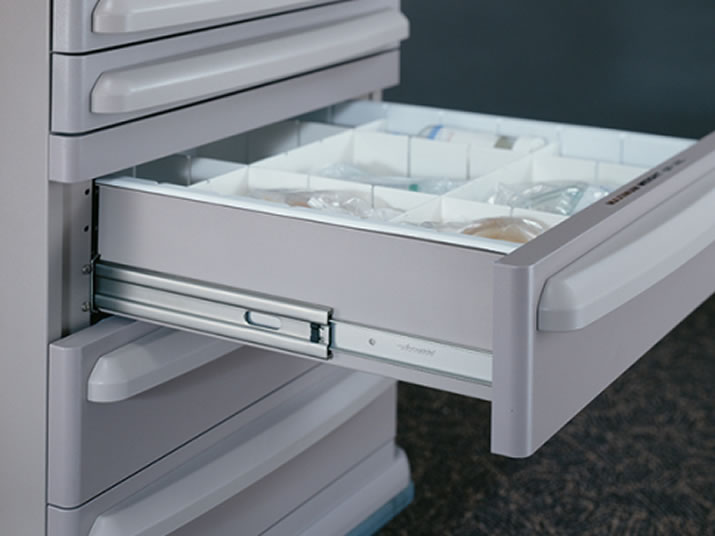 The 3800 slide series family is a staple in the Accuride line of world-class slides. The 3800 series has load ratings up to 100 lbs., features a lever disconnect, and is offered in up to 3 different finishes. Accuride recently enhanced and re-engineered some of the 3800 models for better strength and fluid movement.
---
August 10, 2016

Concrete resurfacing—modern, durable, easy to maintain flooring for your home or business.
Is your concrete driveway, patio or other area cracked, chipped or degraded?
Do you want to invest in your home by adding an easy to maintain, modern looking floor.
Would you like flooring that is immune to foot traffic, spills and scrapes?
Is the cost of replacing your concrete over your budget?
---
August 8, 2016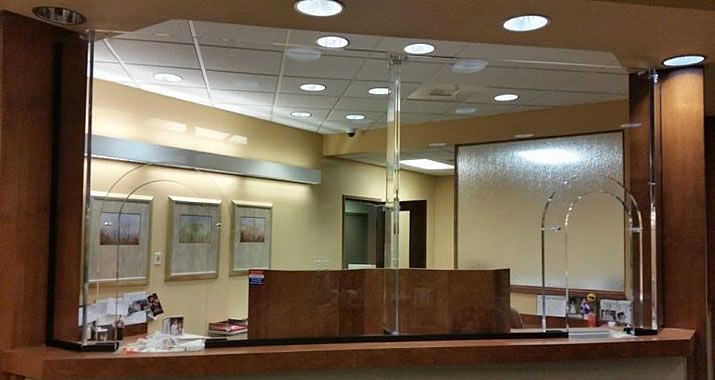 For Clark Energy—a regional utility cooperative serving 19,000 customers and maintaining 3,000 miles of line in 11 counties—it began when a customer attacked a worker at the nearby water utility office. As Holly S. Eades, vice president of finance for Clark Energy, explains, "There was a utility here in Winchester [Kentucky], and I had gone down there because we'd heard that one of their office people, a customer had slapped her in the head. And we were like, 'Oh, boy.' Because we have some customers that come in, and they get kind of irate."
---
August 5, 2016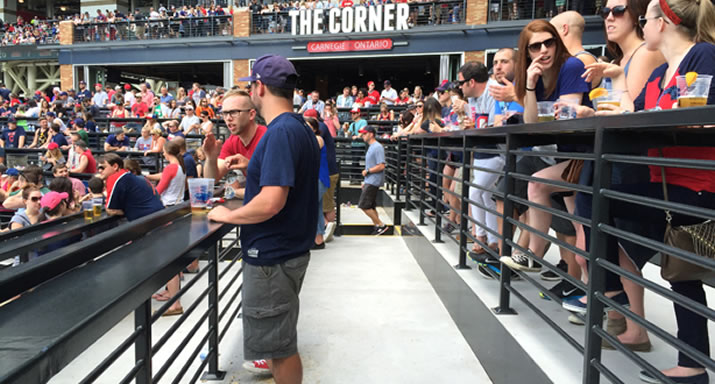 High traction aluminum plates at Progressive Field's Right Field District.
---
August 3, 2016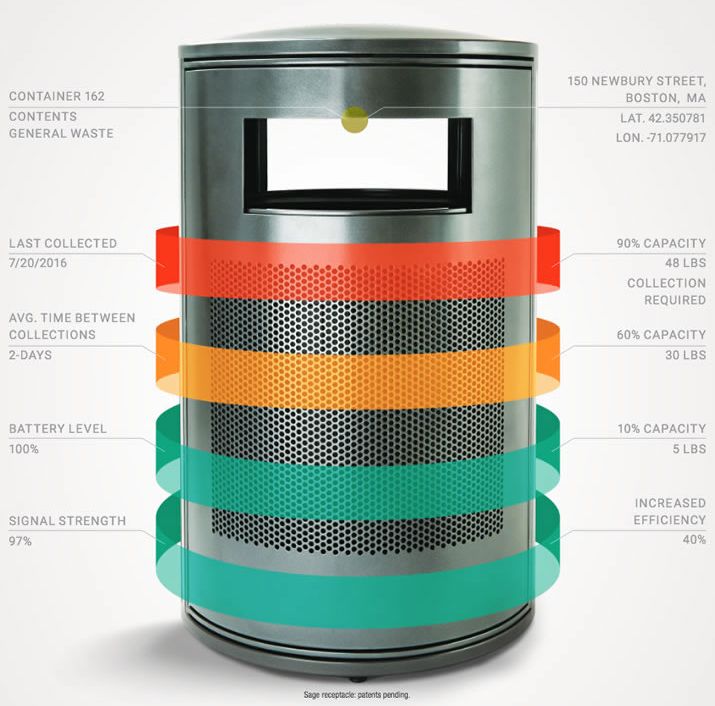 Introducing the Victor Stanley Relay™ Sensor and Service, which continuously monitors fill level. But that's just the beginning. Powered by Street Level Sensing™ technology, Relay also…
---
August 1, 2016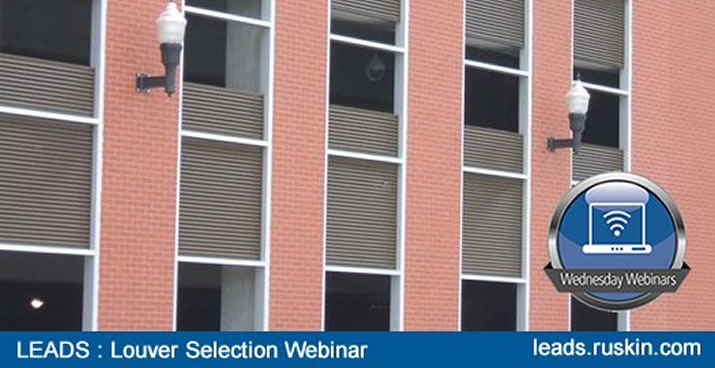 Join Ruskin on the 2nd Wednesday of every month at 2:30 CST for a discussion of relevant HVAC topics. These webinars may qualify for PDH credits.