architecture - engineering - construction

Hospital
---
November 21, 2023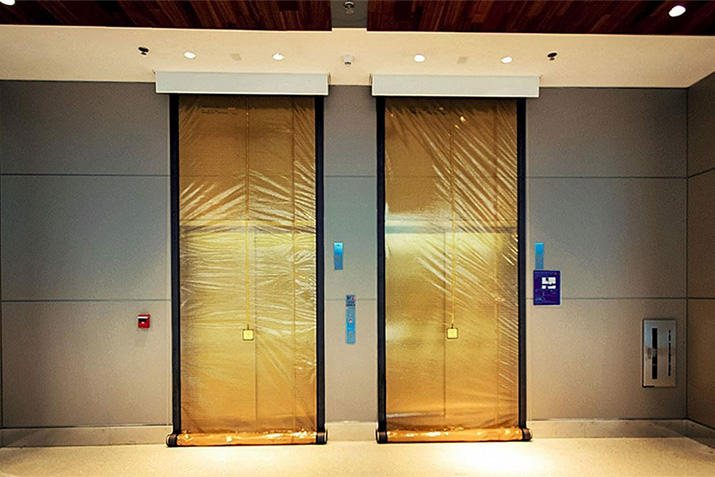 In the realm of healthcare, the specter of fire hazards poses a particularly menacing threat due to the presence of immobile patients, volatile substances, and intricate infrastructure. Despite stringent regulations, hospitals remain susceptible to fire incidents, underlining the paramount importance of robust fire safety measures.
---
October 12, 2023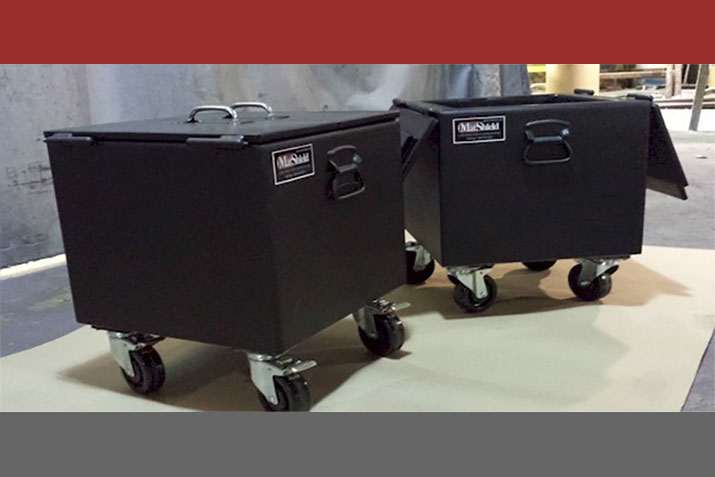 In the rapidly evolving world of nuclear medicine, ensuring the safety of healthcare professionals is paramount. Those who work with radiopharmaceuticals require the highest quality shielding protection to minimize exposure to harmful radiation. MarShield's nuclear medicine shielding solutions are designed to protect healthcare workers and technicians from high-energy radionuclides during the receiving and preparation of unit doses for patients.
MarShield is a trusted, full-service provider of nuclear medicine lab shielding materials, including L-Blocks, lead bricks, and caves, lead-lined cabinets and waste containers. We also provide custom shielding manufacturing to meet your unique needs. Learn more about these solutions below and contact us for more information.
---
October 10, 2023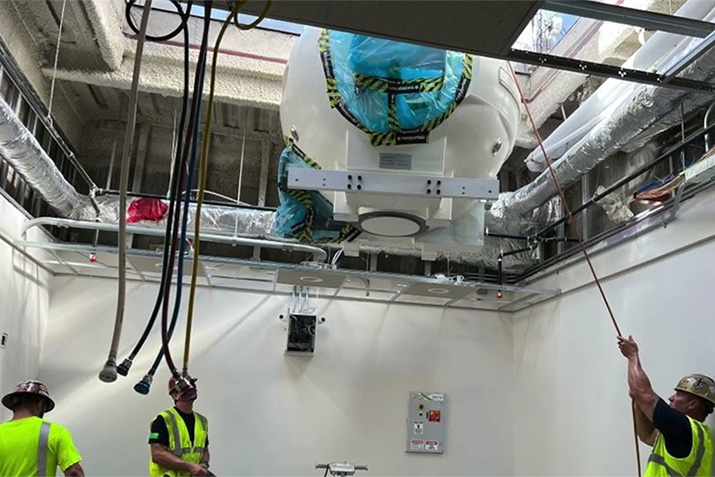 Discover how a custom BILCO roof hatch helped safely deliver crucial medical equipment to a hospital in Louisiana.
A unique piece of medical equipment, a Gamma Knife, was installed at the Ochsner Medical Center in New Orleans. It is used to help fight brain cancer and there are only approximately 300 in use around the world. The device was lowered into the building by cranes through a custom 12-foot x 9-foot BILCO Type D roof hatch.The hatch allows for workers to install Cobalt-60, a radiation source which is used in the Gamma Knife and a portion of which must be replaced about every 5 years.
---
May 2, 2023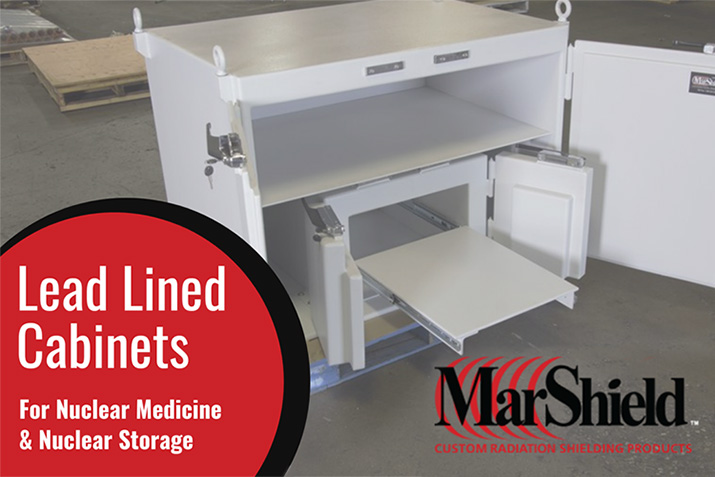 MarShield manufactures a wide range of Standard or Custom Designed Lead Lined Cabinets for use in a variety of purposes, including nuclear medicine and nuclear storage.
---
July 6, 2022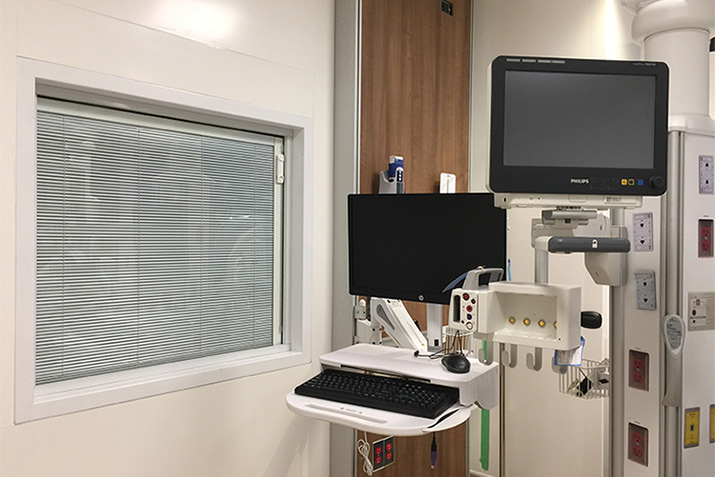 If you love the look and utility of Venetian blinds but can't stand cleaning them or dealing with damaged slats, check out Unicel Architectural's ViuLite® integrated blinds. ViuLite® is a system of ScreenLine® integrated blinds permanently and hermetically sealed within a double- or triple-glazed insulating glass unit. ViuLite® ensures protection against dirt, germs, weather conditions, and damage, while offering an aesthetically pleasing design element that provides enhanced solar shading and variable vision control.
---
October 13, 2021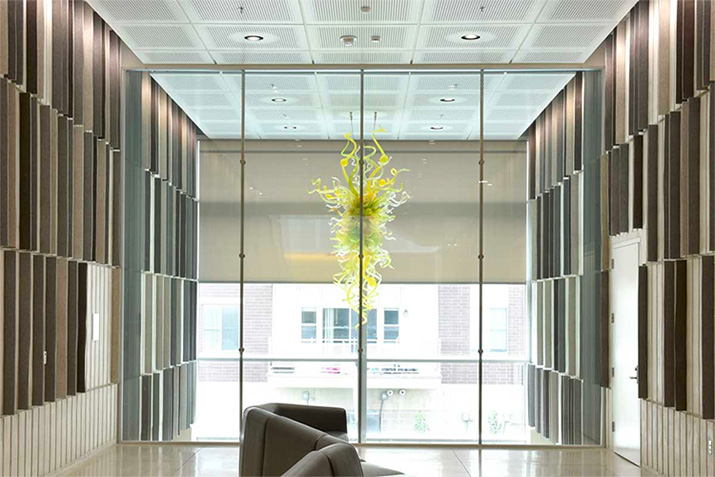 Glass partitions are an easy way to transform your space into an upscale environment. Glass partitions can be as safe as they are aesthetically pleasing. Dividing Commercial and office Interiors with European Style Glass Wall Partitions offers an exceptional amount of style and functionality.
---
August 24, 2018
Balancing the need for strength and security along with patient comfort is an important goal of behavioral health facility managers and their building design teams. The desire to develop a wood door robust enough to satisfy the physical abuse requirements of behavioral health patients has been an exhausting challenge to concerning architects. At the architect's request, AMBICO has stepped forward with our latest product to satisfy this demand.
---
June 26, 2018
Staying true to the tagline of Always Moving Forward, we've released an innovative product that exemplifies the strength and reliability Accuride has produced for over 50 years: The 116RC, a heavy-duty linear track system.