architecture - engineering - construction

Rainscreen
---
September 21, 2023
Architectural Louvers Co. excels in the art of louvers. Join us as we delve into their world, where they specialize in crafting wall louvers, hurricane louvers, louvered sunshades, exterior sun control devices, and roof equipment screens tailored for the architectural construction market.
---
March 28, 2022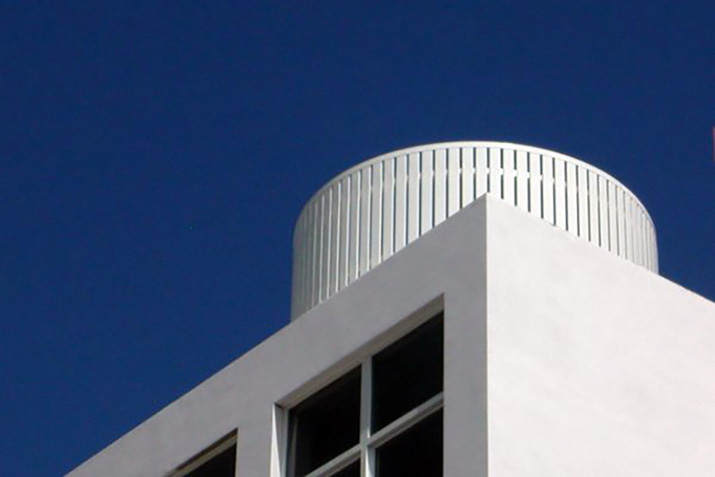 22-1/2° Pitched Louvered screens offer maximum visual concealment while allowing for adequate ventilation. This louver configuration allows for 30% free airflow, and the louver can be inverted (flipped upside down) to provide even more concealment from line of sight if needed. This very effective design is very attractive and convenient for large projects.
---
January 7, 2022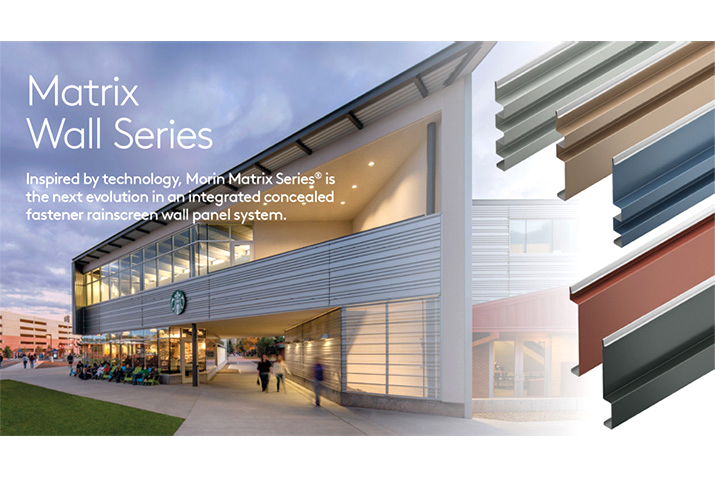 With ten unique panel profiles, as well as complimentary extruded aluminum trims and MiterSeam corners, the designer has all the tools necessary to create the next award winning design.
---
August 18, 2021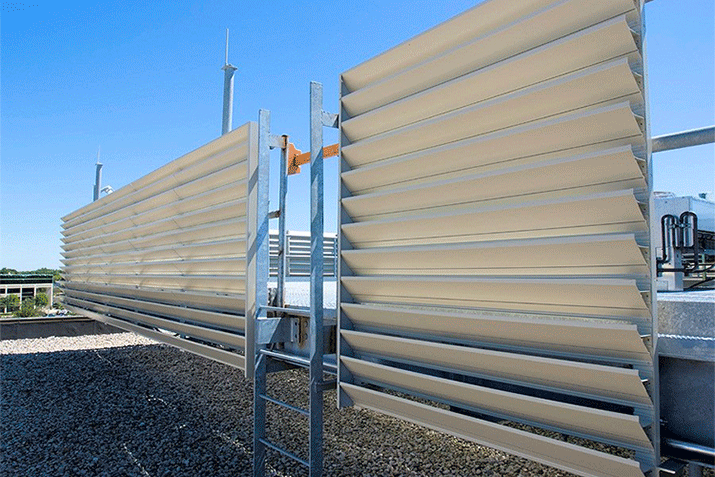 Louvers can be used as vision barriers to hide mechanical equipment and other unsightly items. Louver blades allow airflow and reduce the wind loads imposed on structural framing. Check out these three options:
---
May 26, 2021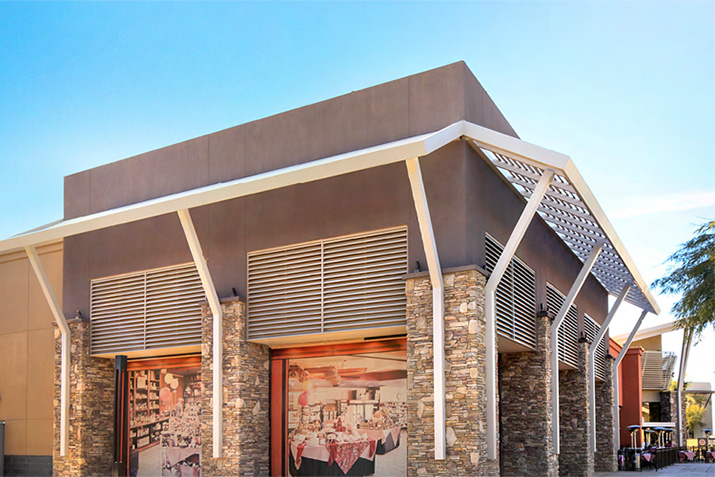 Ruskin Sun Control products provide optimal shading to promote lower energy costs and to cut down the glare on your buildings. These sun control solutions create comfortable environments and increase lifespans of mechanical equipment, resulting in higher productivity and sustainability.
---
January 20, 2020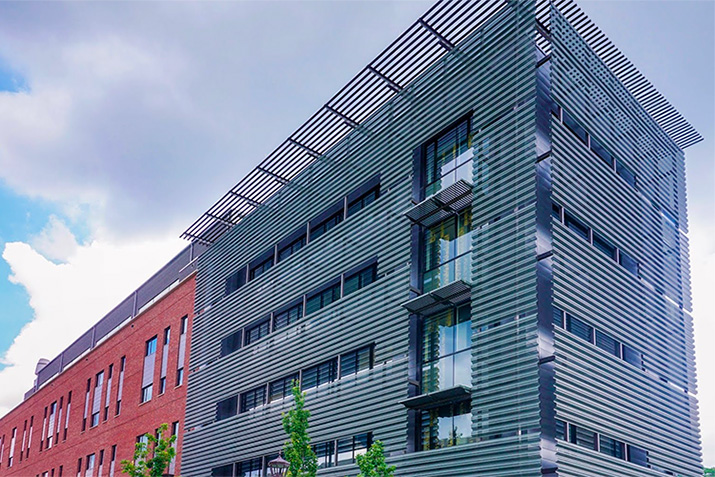 The Roger A. and Helen B. Krone Engineered Biosystems Building (EBB Krone) opened in 2015. It was built with the intention of creating a space where Georgia Tech engineers and scientists can work together on new medical technologies and curing diseases. Much like bees - or Yellow Jackets - the mascot of Georgia Tech, work together in a hive. It is possible that design architect, Lake Flato, and local architect Cooper Carry considered this when creating the building design.
---
December 23, 2019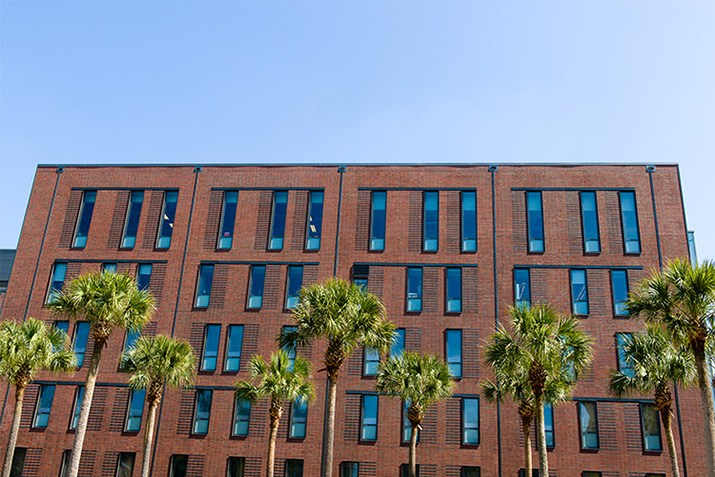 Combining the beauty and simplicity of terracotta with the strength and durability of brick you'll find Corium, a fully engineered rear ventilated brick rainscreen system designed for mid to high rise buildings, new construction and recladding. Corium is a unique and versatile brick cladding system that combines the natural beauty of high quality genuine bricks with a simple and cost-effective installation. An innovative and versatile solution, Corium brings exciting new design flexibility to brick veneers including bond patterns, trim features, color and texture combinations. Corium combines strength, speed and simplicity into a modern facade system.
---
September 25, 2019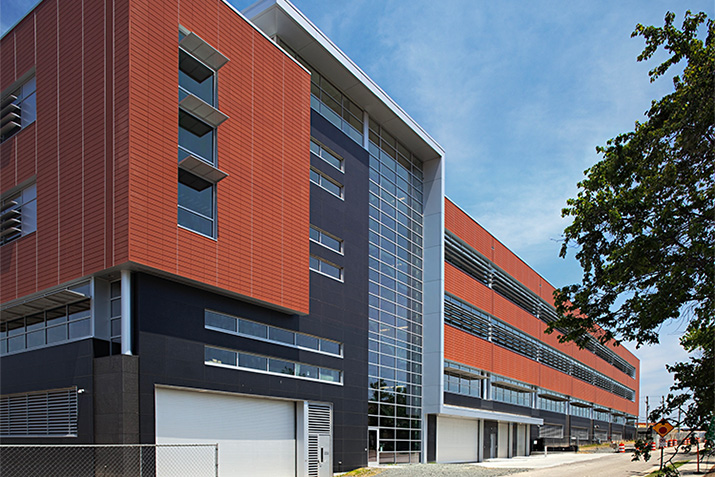 The Durham County Human Services Complex in Durham, NC is designed as a courtyard building using Terracotta Rainscreen Facades to give the building an urban presence while the internalized courtyard is a hidden gem within the urban setting.