architecture - engineering - construction

Prefab
---
July 29, 2022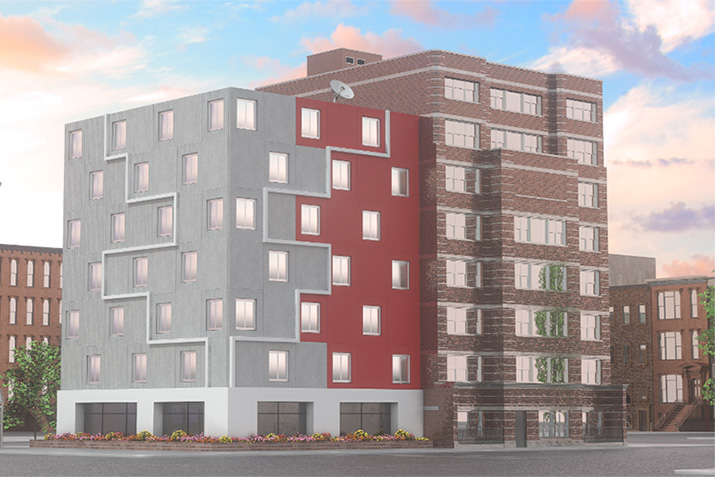 Kawneer has partnered with Sto Corp. to create an innovative, fully prefabricated exterior wall and window system. The StoPanel® with Kawneer 8225TL Windows is easy to install and meets a design pressure of 40 PSF. The installation is done from the interior, minimizing costs and maximizing efficiency.
---
March 7, 2022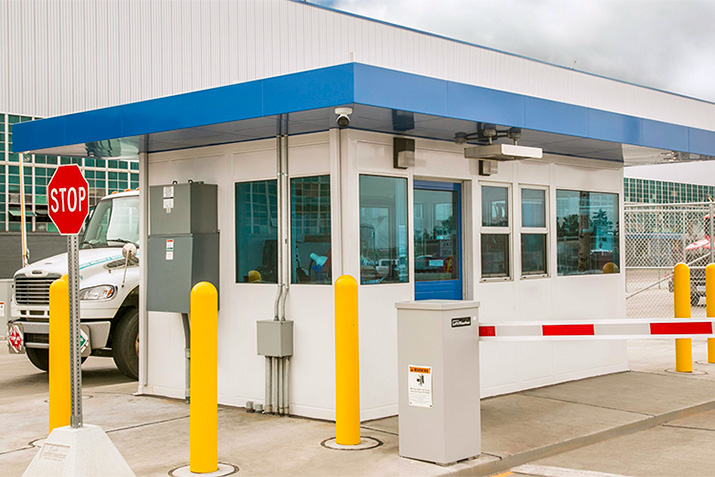 A guard booth is a pivotal part of any business and government facility. A guard booth or security booth provides the ability to observe and screen visitors and employees. Having a prefabricated guard booth allow your guard booth to adapt to new changes in layout. In addition, the prefab security booth can be move to a new site when needed.
---
April 12, 2021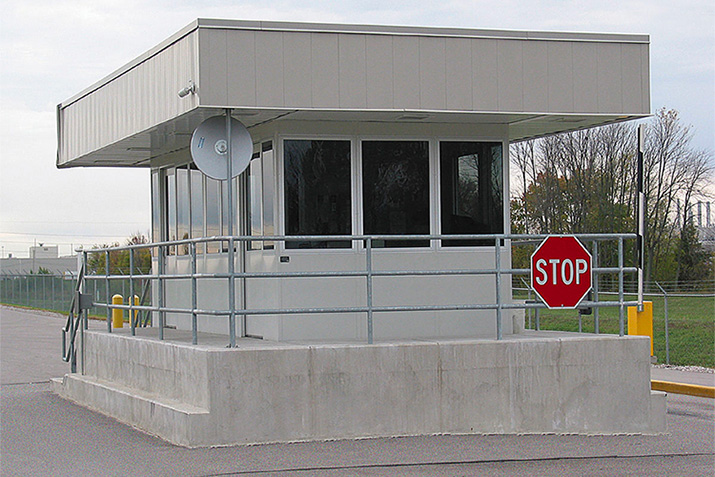 Par-Kut provides the most rugged and well built guard houses, guard booths, guard shelters, border inspection booths, security access control checkpoints and observation towers. Par-Kut's guard houses are all prefabricated guard houses. Our customers include government, private industry, airports, nuclear power plants and U.S. Military facilities across the country and around the world. Par-Kut's all welded steel construction and use of durable, low maintenance materials ensure the guard booth's greatest longevity. Special security features are offered to customize the security guard booth to your location requirements and to keep your security officers comfortable as well as secure.
---
June 12, 2019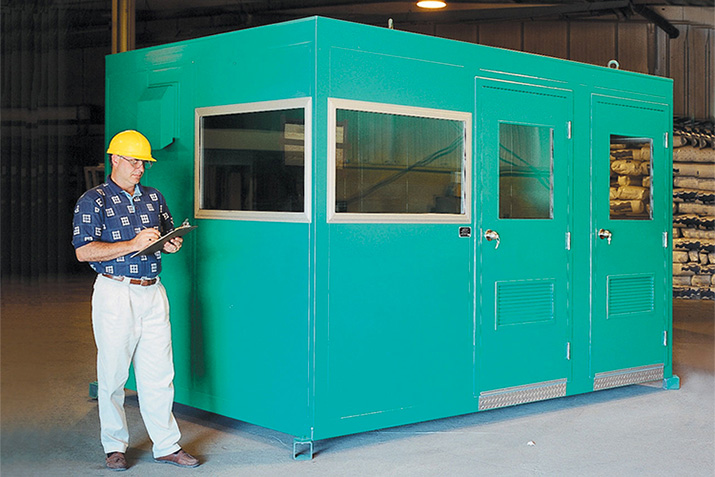 An in plant office, also known as a modular inplant office, is designed with standard features and dimensions for ease in procurement and flexibility of use. Par-Kut modular in plant offices are factory-assembled, of durable welded steel and ship complete with roof and floor, installed walls, windows, doors, and NEC compliant electrical systems. Pre-assembled inplant offices range in size from 5′ x 8′ to 12′ x 32′.
---
February 22, 2018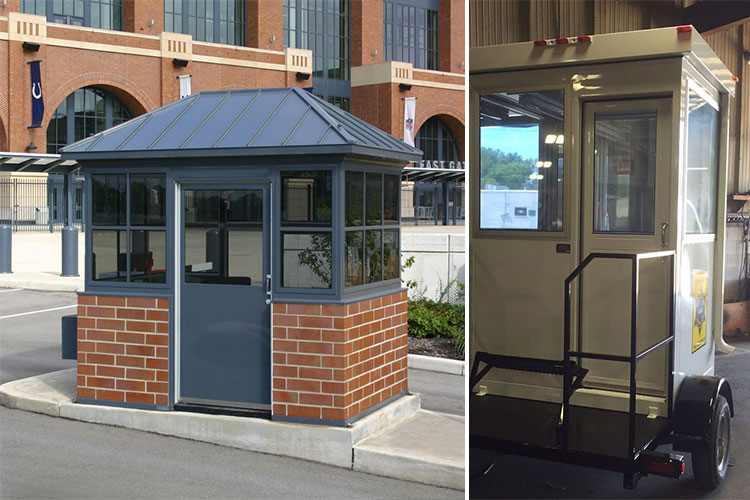 If you need to secure multiple gates or entrances, it is essential to have a security booth, guard house or parking booth you can position and use immediately. Par-Kut portable security booths are perfect for guarding multiple entrances and gates. These security booths are easily moved from one place to another. So you can have these guard booths ready to use as soon as they are deployed or installed.
---
December 27, 2016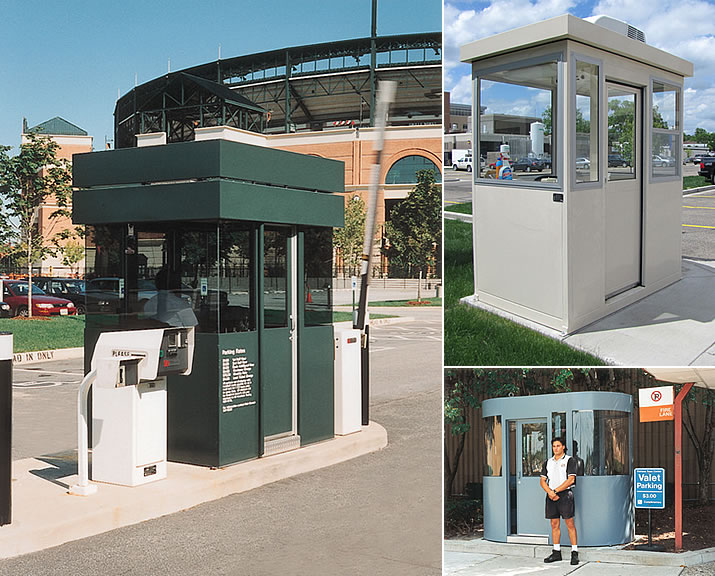 From single unit commercial structures to airport plazas and municipal parking facilities, Par-Kut builds quality parking booths that last regardless the location. Solid welded construction and corrosion resistant materials help Par-Kut parking booths battle physical and environmental abuse while keeping your operation and your attendants safe, secure and comfortable. Par-Kut portable steel buildings withstand adversity and remain looking good for up to 25 years with little or no maintenance.
---
May 1, 2015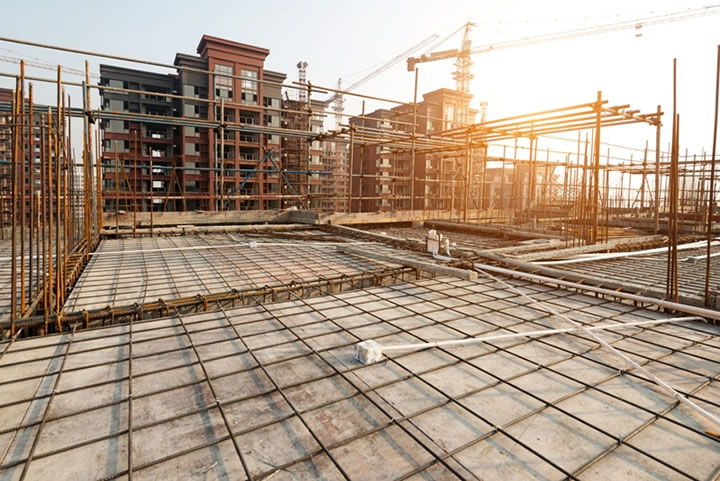 Increasingly, builders are learning that the best way to construct an efficient building may largely occur on the factory floor and not on the construction site. Prefabricated building panels offer several benefits over onsite, from-scratch construction. As construction picks up, builders should give the prefab approach serious consideration.