architecture - engineering - construction

2017 September
---
September 29, 2017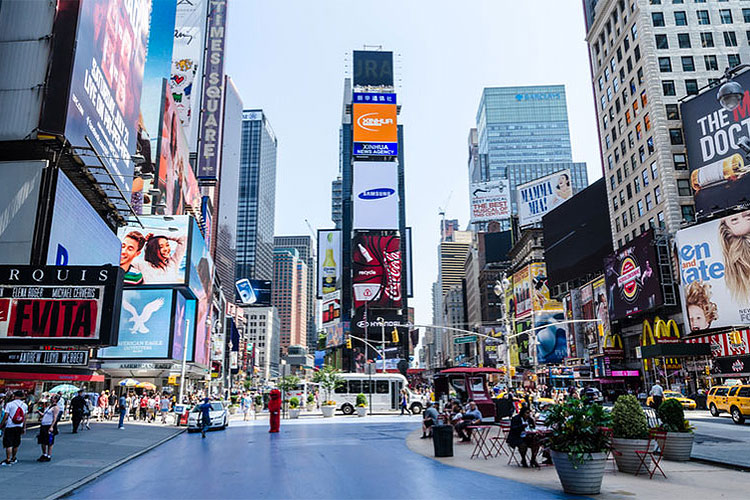 Innovative public square design can improve neighborhood morale, increase home values, generate more retail sales, plus so much more. TerraCast played a role in the development of all projects listed below. TerraCast durable planters were used to complete each picture-perfect public square.
---
September 28, 2017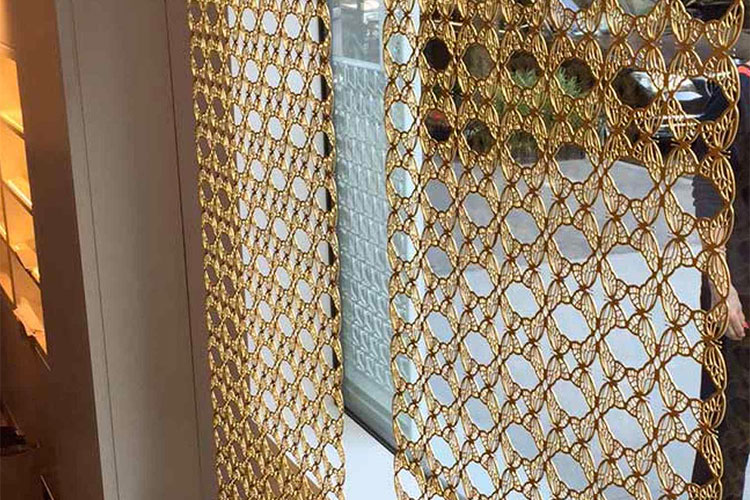 The Challenge: a down to the wire Boutique request to have two large, intricate, decorative metal screens completed in just 4 days. These laser cut panels also received custom plating.
---
September 27, 2017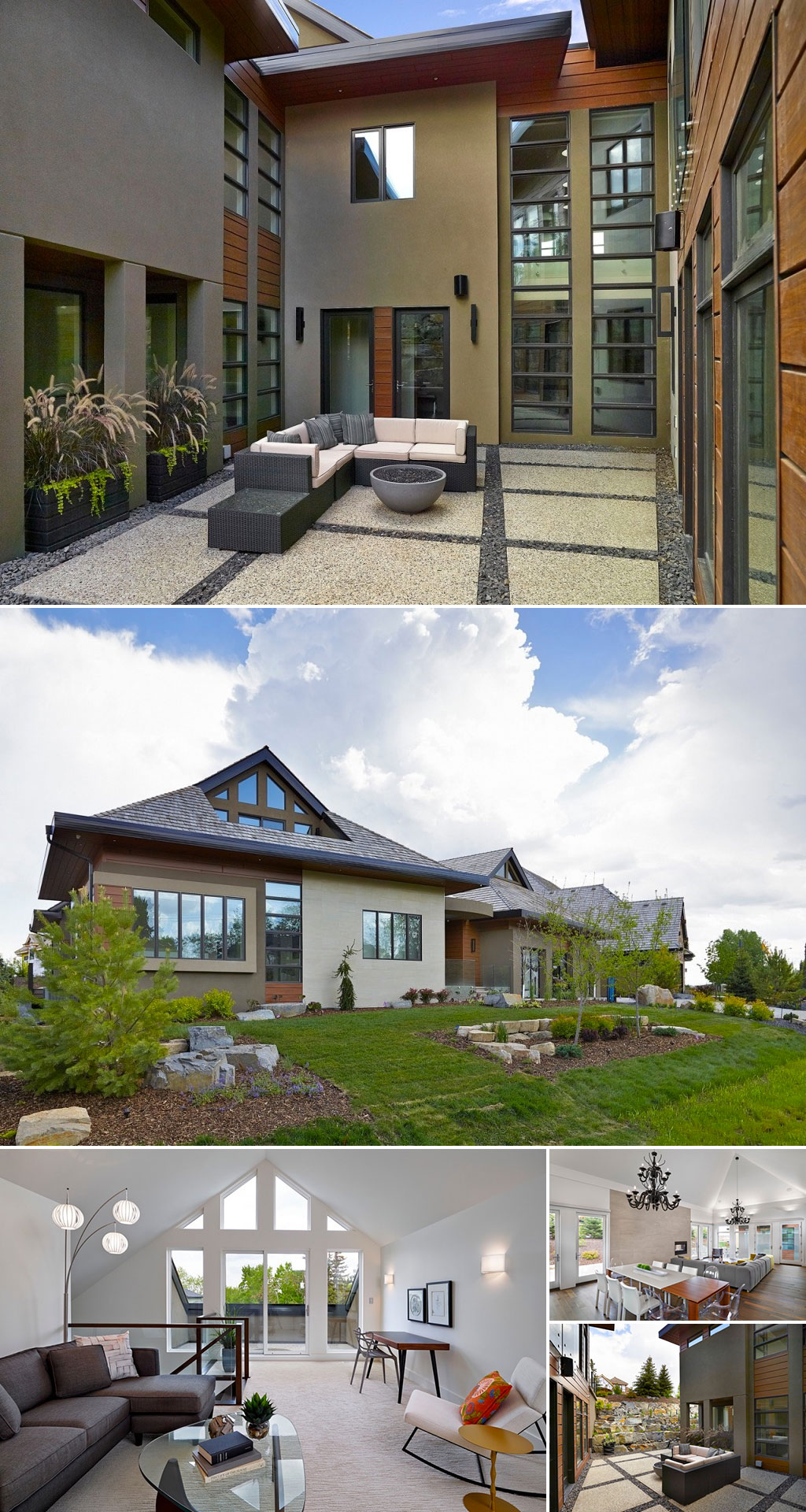 Located in a high-end residential suburb of Edmonton, Alberta, the Windermere House serves as a luxury show home with top-notch, European-inspired finishes – inside and out. Designed by E3 Architecture and builder Birkholz Homes, the prestigious residence blends metal, glass, wood, warm hues and natural light. Completed in 2014, this 8,000-square-foot house features Loewen's aluminum-clad windows painted by Linetec to ensure the intended, high-quality presentation with minimal maintenance.
---
September 26, 2017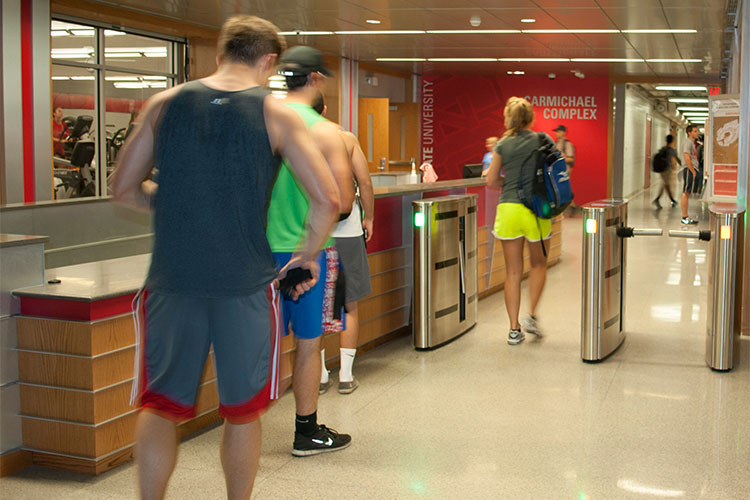 [Interview] We recently sat down with Boon Edam's CEO, Mark Borto. Mark has more than 30 years in the entrance market, and he spends many weeks during the year on the road, listening to customers and installers, and keeping up to date on trends and where the market is headed. Here are some hot topics we put to Mark for his thoughts.
---
September 25, 2017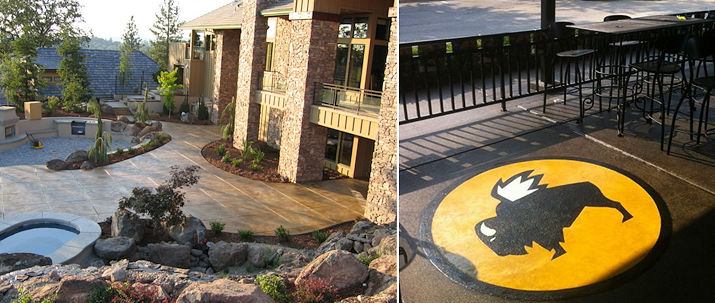 Known for its incredible beauty, strength and affordability, thousands of retailers, restaurants and showrooms nationwide are choosing decorative concrete. With decorative concrete coatings and finishes, your business can transform a dull slab of grey concrete into a work of art and extend the life of your flooring. While decorative concrete coatings offer many great benefits, here are some of the key advantages:
---
September 22, 2017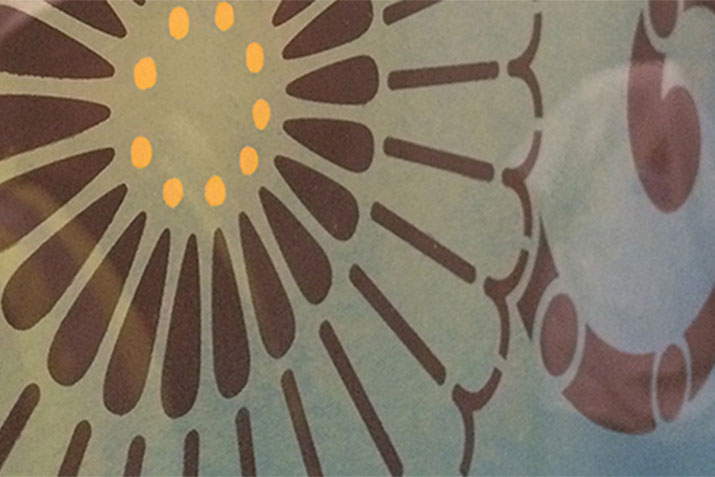 How one designer used Emerald® Interior Acrylic Latex and color to help create a LEED-certified and gorgeous apartment complex.
---
September 21, 2017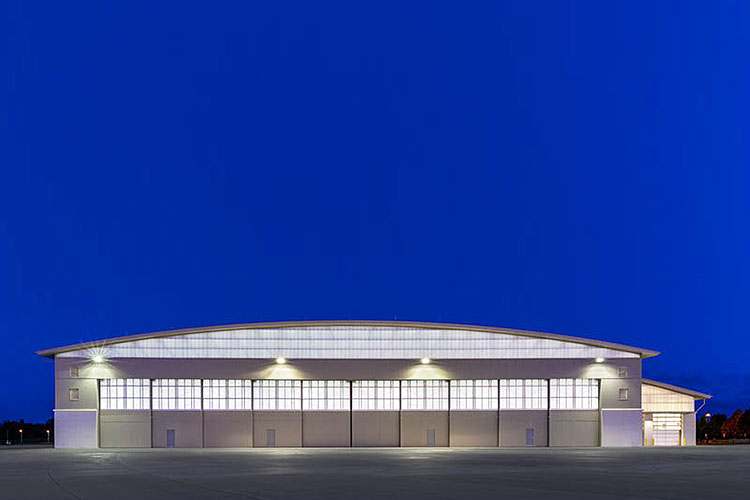 The new 31,000-square-foot hangar at Chicagoland's DuPage Airport spans 244 feet wide by 134 feet deep with 29-foot-high doors. It features EXTECH's LIGHTWALL 3440 and SKYGARD 3300 polycarbonate systems.
---
September 20, 2017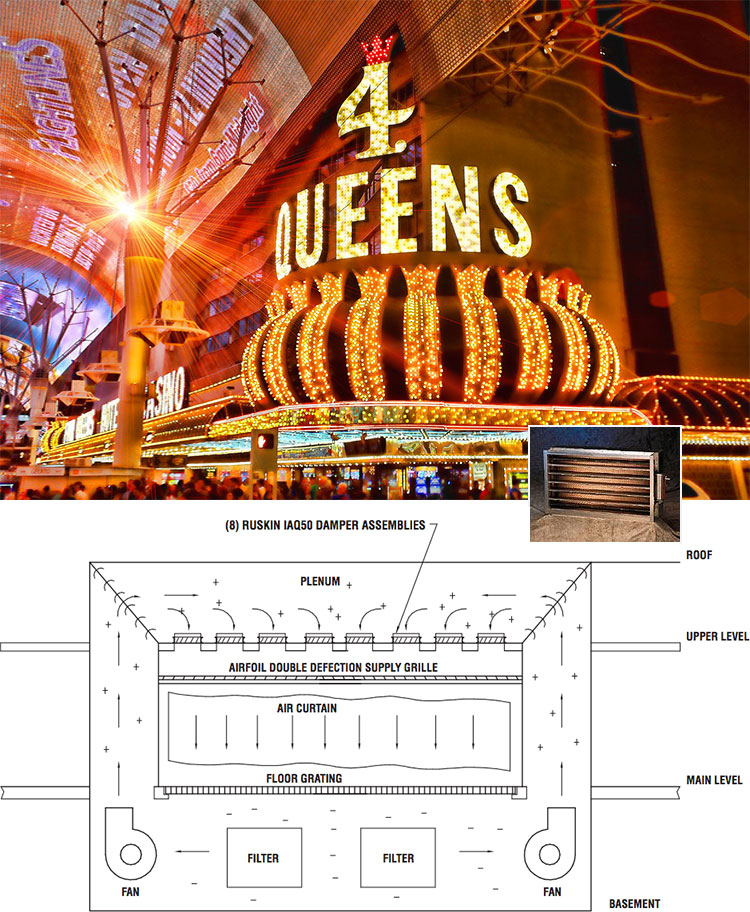 To improve access into the Four Queens Hotel and Casino in Las Vegas, Four Queens recently added a 48 foot air curtain. Built using Ruskin's IAQ50 air flow measuring and control dampers, the new air curtain efficiently and economically maintains the pressure in the building. Designed to satisfy the needs of a variety of applications, the IAQ50 air flow measuring and control damper provides the perfect solution to difficult challenges.
---
September 19, 2017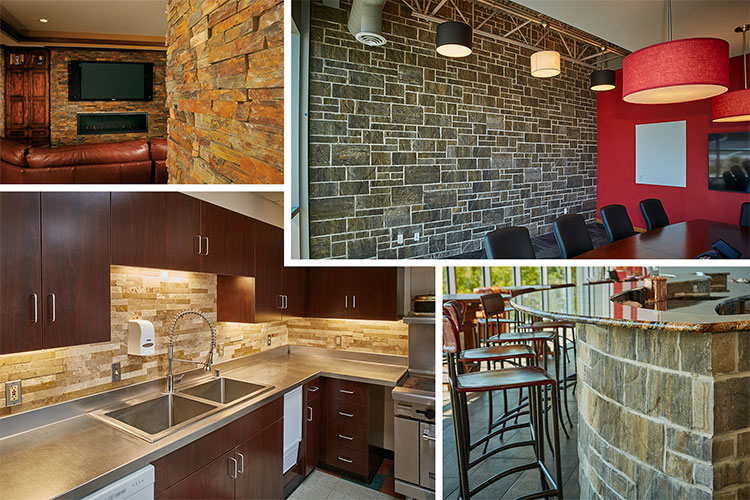 As manufacturers offer a variety of full and thin veneer masonry product options, it's easier than ever to create stunning features for new home and business construction or remodels, all at an affordable price. In addition, masonry veneer applications can increase home and property values, all while reducing insurance costs due to their high fire and moisture resistance.
---
September 18, 2017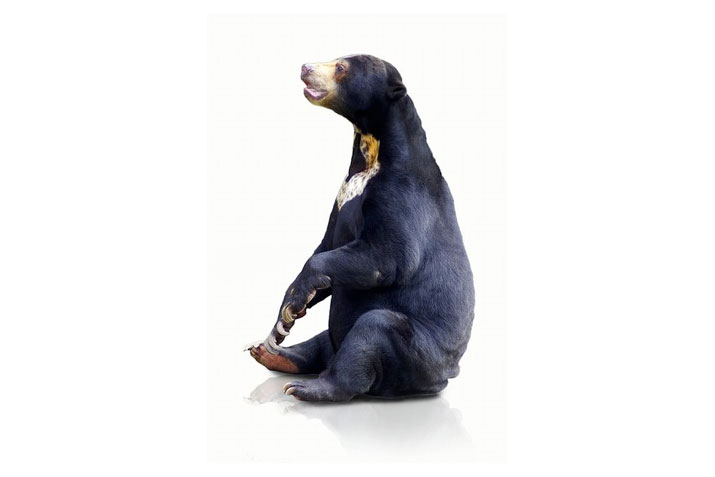 The average grizzly bear weighs 272 kg - a perfect fit for the new 9300 range. Accuride wanted to strengthen this slide range for today's tougher applications. That is why we have increased the material gauge for both the inner and outer members, increased the number of ball bearings and improved the ball retainer design.
---
September 15, 2017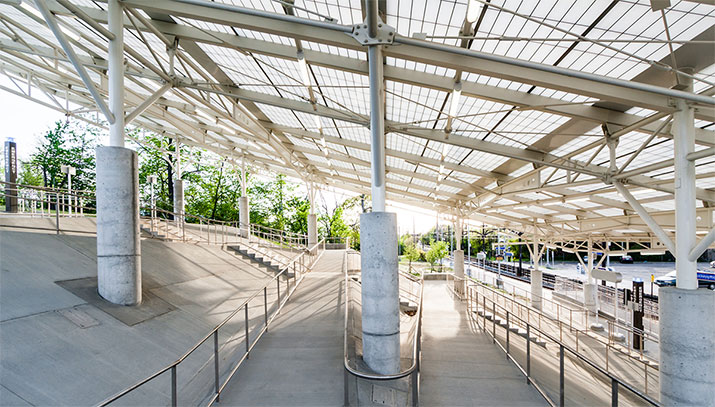 This visual blog highlights how architects incorporate Kalwall® as a centerpiece in projects across a wide range of industries.
---
September 14, 2017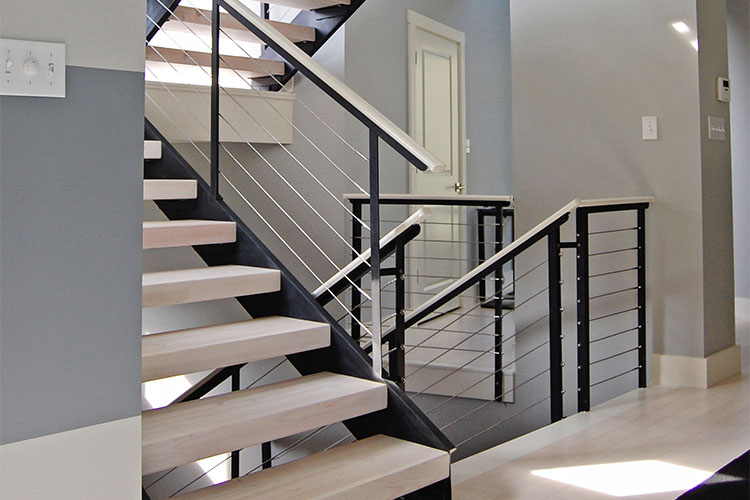 Finding the right railing for a new staircase, loft, or other indoor area can be difficult. Most traditional railings take up and break up space. The minimal design of a cable railing system instead keeps your layout open and expansive. Offered in a variety of color, material, and shape options, you'll be sure to find the perfect system for your home. Even if you already have a frame in mind, fill it with our marine-grade stainless steel cable infill and fittings for a stylish and near-invisible end result.
---
September 13, 2017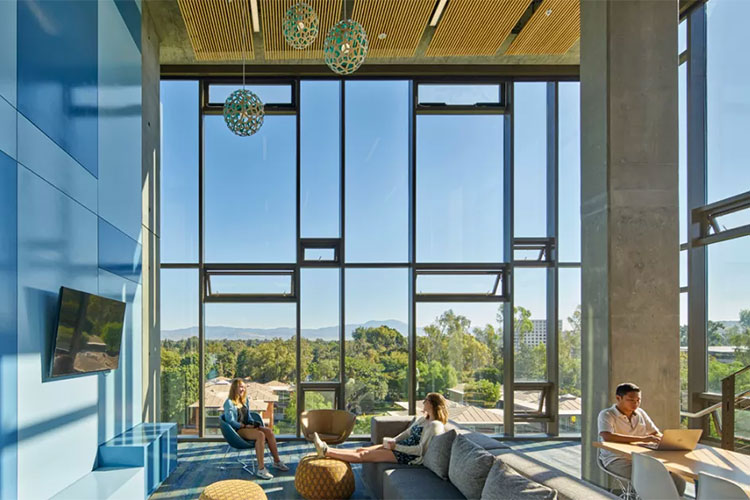 If you're looking for a certification that focuses on user health and well-being; look to newer rating systems.
---
September 12, 2017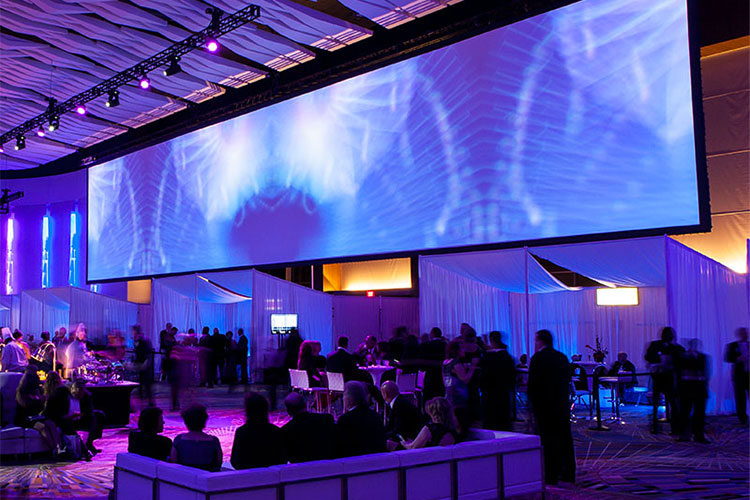 In response to requests from leading AV rental dealers, the StageScreen® is a totally new concept in projection screen design. It is designed specifically to be flown, but can also be used with legs. Either way, it is the strongest and most rigid screen on the market.
---
September 11, 2017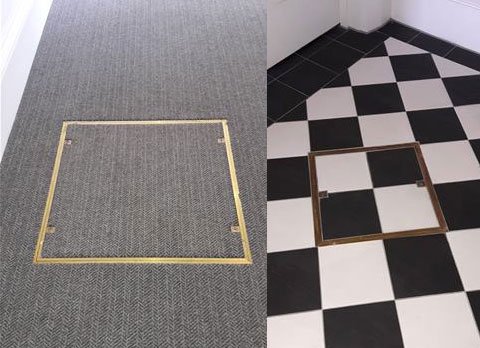 Lews Castle, on the Isle of Lewis in the Outer Hebrides has an interesting past. Howe Green's Light Duty 5000 Series Floor Access Covers are playing their part in keeping it warm and cosy by providing safe and easy access to central heating valves.
---
September 9, 2017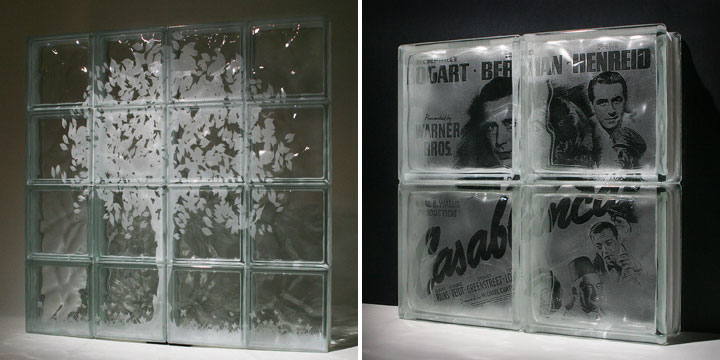 Laser etched glass block can turn an ordinary window or wall into a one of a kind work of art. Our sealed beam laser process can etch up to 256 different shades of gray and 600 dots per inch of resolution. Not only does this process surpass standard lasers, engraving, and sandblasting – it is available at cost effective prices on a block building material that is also a structural window or wall. You can even personalize a gift of a vase, bank, or glass block light.
---
September 7, 2017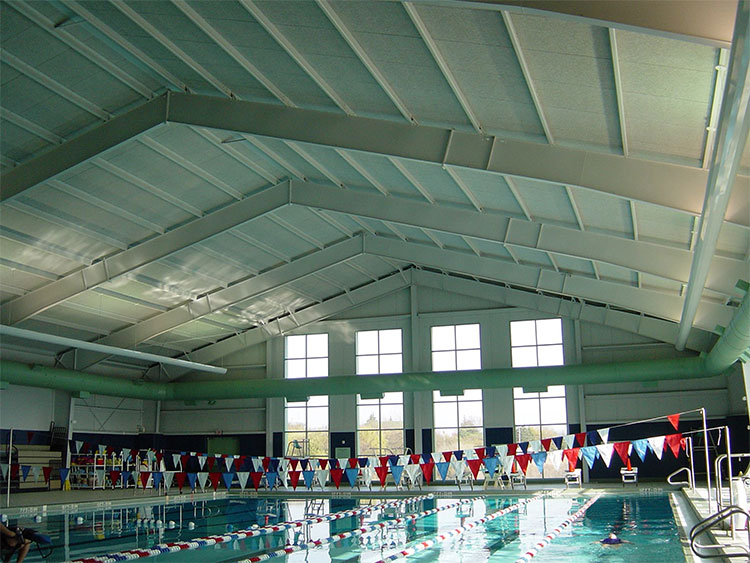 Have a sloped roof and need insulation you can nail? Tectum III Roof Deck is the acoustical solution for you.
---
September 6, 2017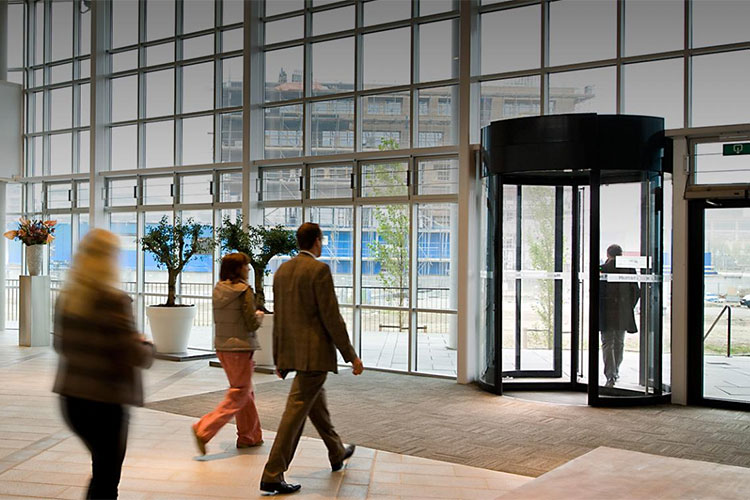 It is no secret that we're living in a time of great unrest. The news is laden with headlines publicizing 'lives matter' and 'occupy Wall Street' movements, political protests, active shooter incidents… the list goes on. As a result, businesses are seeing an urgent need to protect their customers and staff from the impacts of these disruptive, destructive, and even deadly acts.
---
September 5, 2017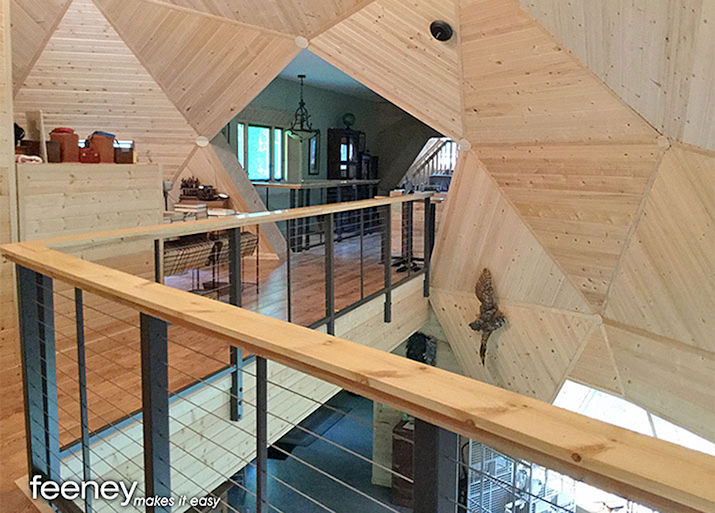 Solar panel arrays. Reclaimed wood. Ultra low-flow toilets. Smart thermostats. Continuous insulation. Volatile organic compound (VOC)-free paint. Recyclable railings. The list of ways American home designers, developers, builders, and owners slash energy expense, promote household comfort and health, and embrace green building practices grows by the day. High on that list of sustainable features are the Feeney's CableRail stainless steel cable infill and DesignRail® aluminum railing systems.
---
September 4, 2017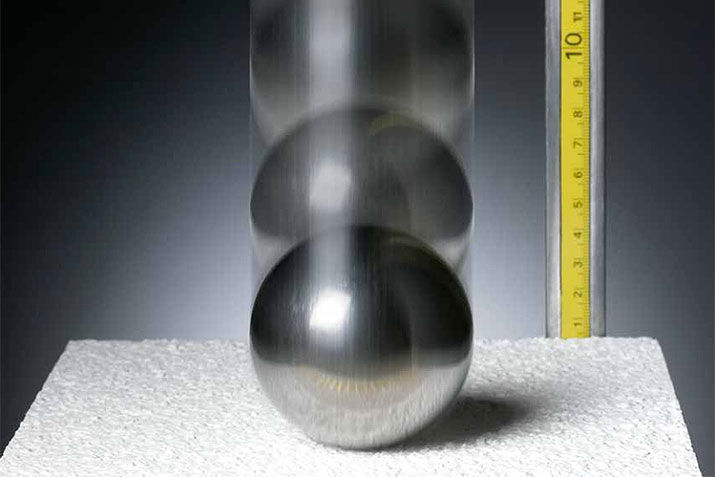 Sto is pleased to announce the formal launch of its Impact Resistance Program designed to provide information about its leading impact- and hurricane-resistant, continuous insulation wall systems.
---
September 1, 2017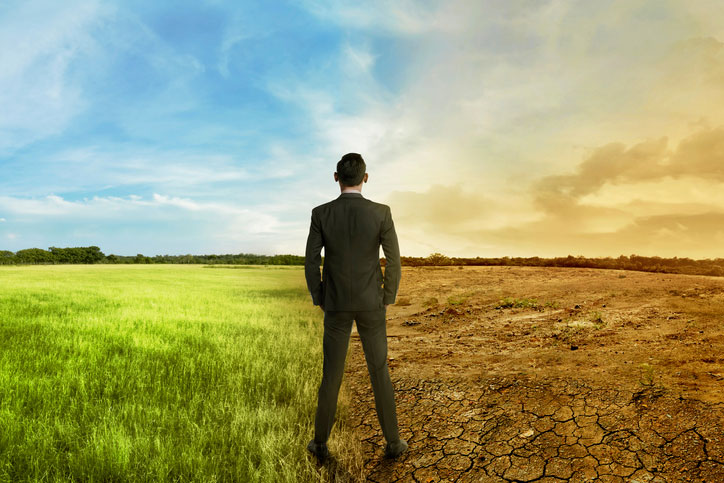 Being a mason is a hard job. You need to make sure every measurement is as accurate as possible, and even in this technologically advanced age we live in there's a great deal of grunt work to the job. As if that wasn't enough, though, masons now have to grapple with climate change. If you're in the field, trying to make sure your buildings last, this isn't some theoretical thing that's going to happen in some vague future… this is something that's impacting your business now. Here are five ways that climate change is going to burden your business.