architecture - engineering - construction

2017 September
---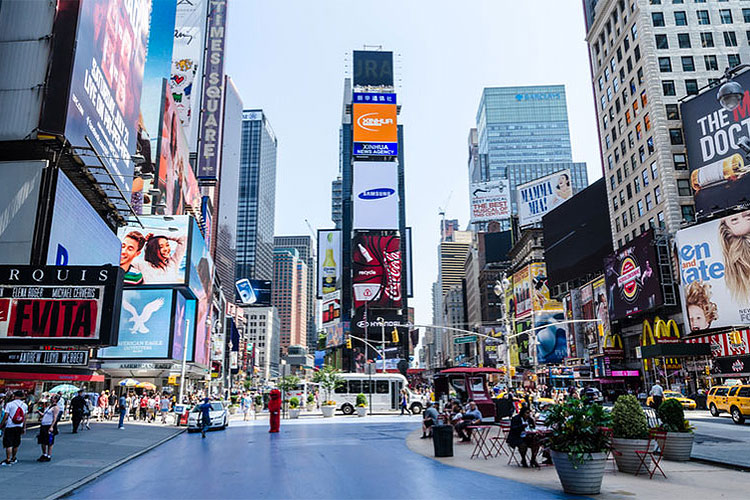 Innovative public square design can improve neighborhood morale, increase home values, generate more retail sales, plus so much more. No space needs to go wasted, not with these great public square design ideas implemented in some of the world's most highly trafficked locations, such as Times Square in New York City.
TerraCast played a role in the development of all projects listed below. TerraCast durable planters were used to complete each picture-perfect public square. There's a reason our planters are continually chosen for high traffic areas:
They are impervious to the elements.
They can withstand impact damage, drastic temperature fluctuations, and just about anything else thrown their way.
Thanks to their resin-based non-porous material, graffiti does not stain planters. You can wipe surfaces clean using a little elbow grease and a Mr. Clean® Magic Eraser® Wipe.
They are lightweight + easy and affordable to transport.
Our products are made right here in the USA using sustainably sourced materials and earth-conscious manufacturing processes.
5 Pedestrian Plazas Created With Our Planters
1. Times Square Plaza in Manhattan, New York
Times Square is one of the most popular tourist destinations on the planet and as a result it's congested with people every single second of every single day. The famous Square's previous design left it highly crowded with cars and pedestrians. The redesigned Times Square is a much more functional space with wider pedestrian walkways and a plaza complete with seating.
"We saw retail sales soar along the corridors where we put bus lanes and bike lanes and pedestrian plazas," Janette Sadik-Khan, New York City's transportation commissioner between 2007 and 2013, told NPR station KCR. Shortly after renovations were complete, Times Square was awarded as one of Crain's Top 10 Retail Locations around the globe.
TerraCast planters are used throughout Times Square to beautify the space. Our planters were specifically chosen for their durability—you can hit, throw and even mark our planters with graffiti, and yet still, they remain in supreme condition.
2. Pearl Street Triangle Plaza, in Brooklyn, New York
Pearl Street was the first public square redevelopment project Ms. Sadik-Khan worked on in NYC. The success of this project helped fuel the redevelopment of other sections of New York, such as Times Square. Back in the day, Pearl Street contained small sidewalks, roadways and an awkward collection of parking spots. Post renovation, Pearl Street offers a nice public square for people to congregate, hail an Uber, jump on the bus, or just enjoy the neighborhood.
Our planters are proudly featured at this public space, because what's a square without some pretty pops of color from plants and trees?
3. 6 ½ Avenue in Manhattan
This revamped public square earned itself a street marker that reads 6 ½ Avenue, a tribute to Harry Potter's Platform 9 ¾. The renovation included the expansion of pedestrian space and the addition of large TerraCast planters overflowing with greenery.
4. Baruch College
Baruch College had a largely unused road running between campus buildings and so they decided to turn it into a public square for students. The renovated student plaza includes TerraCast commercial planters, which are used as a beautiful barrier to outline the space.
5. Sunset Triangle Plaza
In Los Angeles, the City Planning Commission turned a generic street in Silver Lake into a pedestrian plaza that features TerraCast step planters. The planters provide a barrier between Sunset Boulevard and the people walking and dining outside.
What Do These Successful Public Squares Have in Common?
1. Public Square Planters
First and foremost, we are proud to point out they all include TerraCast planters!
2. A Place to Sit
If a public square is large enough, add at least one or two areas where people can sit and enjoy the space, wait for a friend or the next bus. This will encourage people to congregate here, as opposed to just passing through.
3. Something Worth Talking About
Maybe it's a unique name like 6 ½ Avenue, or a fun installation people can climb inside of, whatever is, the best public squares have something unique to offer. Give people something worth talking about, something that sets your square apart from the rest.
4. Sustainability
A successful public square must pass the test of time. It's important to consider the longevity of each feature and product used to outfit public squares. Maintenance is something else you want to avoid as much as possible. Go with native plants, rust-free furniture and no-maintenance planters– or else run the risk of spending a fortune on maintenance all the time.
Sustainability also relates to how products, labor and materials are sourced. Public squares are all about brightening areas for everyone, we believe this level of care should be engrained into everything about a project. That's why we make all our planters right here in the USA using sustainable materials and earth-conscious manufacturing processes.
5. New Opportunities
Most importantly, public squares should breathe new life to a location. For instance, Baruch College turned a hardly-used street into a popular student plaza. Utilize every inch of space to your advantage and watch the benefits pour in. We are here to help any way we can; shop our vast selection of planters: http://www.terracastproducts.com/our-shop/planters/
Company: TerraCast Products LLC
Product: Planters
Source: http://www.terracastproducts.com/5-innovative-public-square-design-ideas/
Tags: Furniture | Landscape Design | Planters | Sustainability
---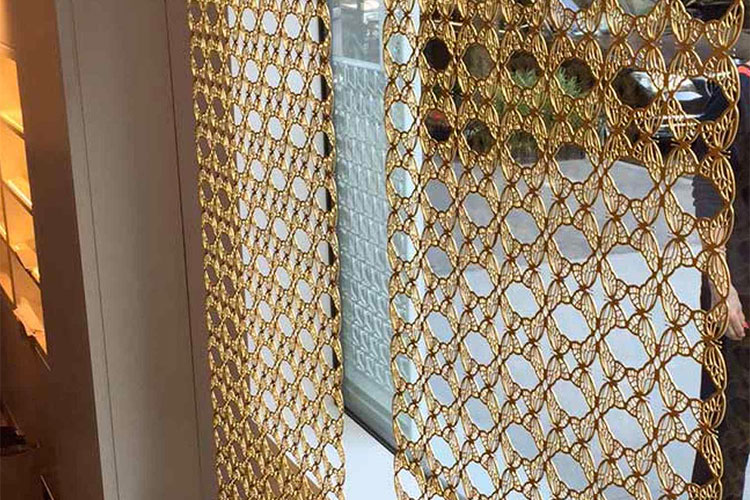 Boutique
A down to the wire request to have two large, intricate, decorative metal screens completed in just 4 days. These laser cut panels also received custom plating.
Complex issues
An intensely intricate and delicate decorative pattern repeated throughout the piece
The maximum thickness of the material was limited to 1/16"
These decorative metal panels have many fine and narrow filigree characteristics that could not be cut quickly on the laser
The metal screen panels were very large; 113" x 36"
The Solution
Artistry in Architectural Grilles' engineering team programed the pattern in several hours and immediately went into production by 4 PM the first day.
The laser ran throughout the night continuing on the panels.
Due to the intricacy of the pattern and light material gauge, the cutting sequence had to be randomly arranged to ensure the material wasn't melted.
The grille pattern required over 60 hours of cutting time.
Success
The contractor and Boutique owner were thrilled we could meet an impossible deadline. Their words:
"They look amazing."
At a glance
TYPE: Custom Laser Cut
STYLE: Custom Pattern
DETAIL: Specialized Cut Sequence
MATERIAL: 1/16″ Steel
Company: Artistry in Architectural Grilles by Advanced Arch Grilles
Product: Perforated Grilles
Source: http://aagrilles.com/custom-laser-cut-decorative-metal-screen/
Tags: Grilles | Interior Design | Metal | Window Shades
---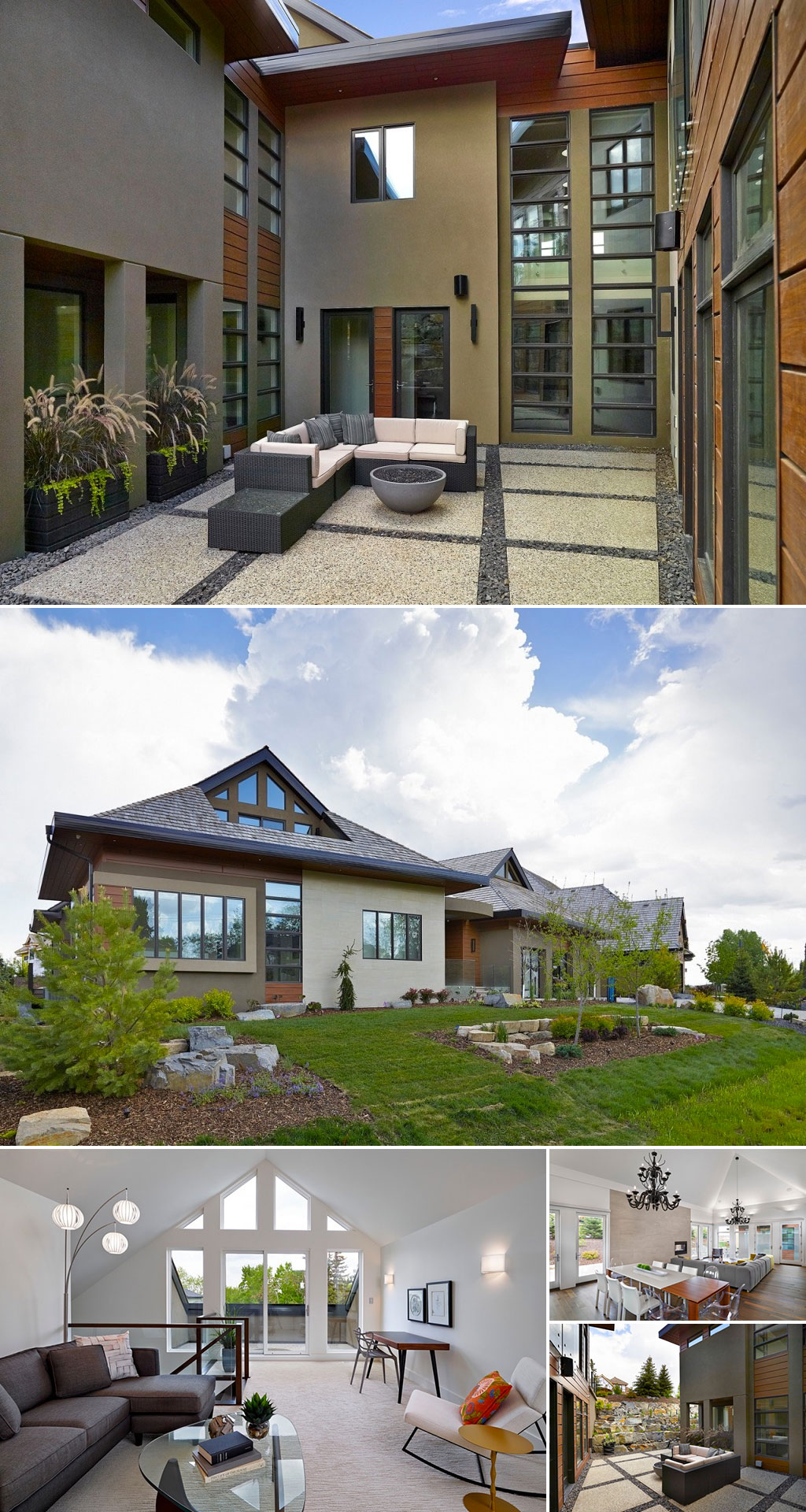 Designed by E3 Architecture and builder Birkholz Homes
Located in a high-end residential suburb of Edmonton, Alberta, the Windermere House serves as a luxury show home with top-notch, European-inspired finishes – inside and out. Designed by E3 Architecture and builder Birkholz Homes, the prestigious residence blends metal, glass, wood, warm hues and natural light. Completed in 2014, this 8,000-square-foot house features Loewen's aluminum-clad windows painted by Linetec to ensure the intended, high-quality presentation with minimal maintenance.
Conforming to the neighborhood's Victorian-Georgian strict architectural standards, E3 changed the perimeter of the house from a square to a U-shape to maximize the Windermere House's daylight and views with glass balconies, patio doors and Loewen's custom-made, triple-glazed windows. To optimize placement, the architectural drawings incorporated 3-D renderings of Loewen's products from the project's earliest phases.
Linetec finished Loewen's windows in a Tuscany Brown color using a 70 percent polyvinylidene fluoride (PVDF) resin-based coating. These coatings meet the stringent requirements of AAMA 2605 and exhibit outstanding resistance to humidity, color change, chalk, gloss loss and chemicals. The resulting finish provides durability and requires minimal maintenance throughout the show home's lifespan.
Learn more about Linetec's paint finishing services by clicking here. For personalized assistance in selecting the right coating for your aluminum building products, please contact Linetec's regional sales managers , email sales@linetec.com or call 888-717-1472.
Company: Linetec
Product: High-Performance Fluoropolymer Paint Coatings
Source: https://linetec-blog.com/2017/09/25/linetec-finishes-loewen-windows-for-canadas-windermere-house/
Tags: Architecture | Coating | Color | Design
---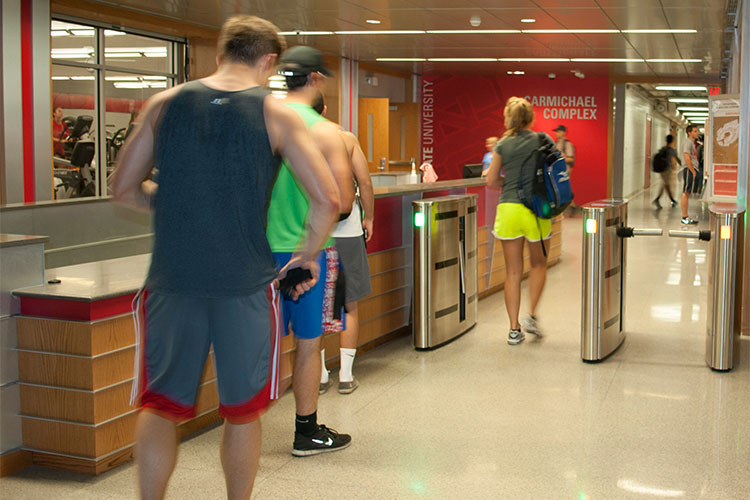 We recently sat down with Boon Edam's CEO, Mark Borto. Mark has more than 30 years in the entrance market, and he spends many weeks during the year on the road, listening to customers and installers, and keeping up to date on trends and where the market is headed. Here are some hot topics we put to Mark for his thoughts.
Safety in places of learning is never far from teachers and administrators' minds given how many incidents we've had to witness. At this time, what are the security challenges for schools and colleges?
There is a growing need for all manner of security at our schools and universities, especially those located in urban settings. These large campuses are open to hundreds, even thousands, of members of the public on a daily basis, and they want to increase security while still maintaining an atmosphere of openness. Often, students are employed to police fellow students in entering dorms and other facilities, so having a layer of technology between one student and another is quite effective in enhancing overall security. Increasingly, universities need to be able to prove to students' parents that they are committed to providing a safe environment, but they need to do so strategically, affordably.
In our business, we supply a lot of security entrances to higher education for dorms, recreation centers, cafeterias, and other locations. An interesting aspect to this component of security is that every year there is a 25% turnover on campus. In addition, many universities have large groups of new visitors, tour groups, groups that use facilities during the summers months, etc. So, the intuitive nature of security entrances like manual and optical turnstiles is crucial - there is a premium on effective technologies that are also easy to use. Another key consideration is thousands of 19 and 20-somethings and their backpacks smashing into entrances thousands of times a day or more. Easy to use, yes, but robust construction is also essential.
Security personnel are always a key component to any security strategy. Have recent developments in security systems made manpower more, or less, important to the equation?
In the security entrance industry segment, manpower is becoming more important when it is paired with the right technology because of increased efficiency and the potential to gain more value from your manpower. Our security entrances are used in a wide variety of settings - corporate and government facilities, industrial, universities - all so that management can do more with less. Security entrances put appropriate technology between security personnel and those seeking to gain entry - they can take the place of direct human intervention as people enter a facility, freeing manpower for other tasks such as analyzing the new data that is available today for potential risks or threats. They can also help people learn and embrace a security culture in a positive way. In general, doing what humans do best.
Without security entrances serving as barriers, manpower must supervise constantly and can easily get overwhelmed during rush periods and lose their effectiveness at preventing a breach. The greater the capability of the security entrance itself in preventing unauthorized entry unattended, the more efficient manpower can be doing other things that provide more value. In some instances, such as with security revolving doors, you don't need any direct supervision - fewer manpower resources are needed, and there is measurable ROI in terms of immediate, perpetual cost savings and/or a more efficient workforce - either way there is a solid return.
Manpower is one variable to overall security program costs. Is it possible to measure return on investment (ROI) in the security market?
In our market segment, it's all about the manpower aspect of the equation. Our ability to reduce or even eliminate manpower needs enables us to show ROI of a year, or an even shorter time frame. Not only do our solutions pay for themselves in this short amount of time, but the end user gets the "force multiplier" effect of not needing personnel at the entrances, so they can deploy them to higher value, higher impact tasks.
ROI brings to mind other metrics that are important to consider. For example, security revolving doors or mantrap portals, equipped with our StereoVision® piggybacking prevention technology, provide new metrics such as the probability of a successful piggybacking breach. This scientifically-derived information enables the end user to calculate quantitative risk assessment. When an entrance is manned, it is difficult to get accurate metrics like these. But knowing how well the entrance is accomplishing the objectives for which it was purchased is crucial information. If a Security Director is having a difficult time justifying a requested investment, ROI and other metrics are critical to making the case.
Company: Boon Edam Inc.
Product: Optical Turnstiles
Of: Tracie Thomas
Source: http://blog.boonedam.us/security-trends-campus-manpower-roi
Tags: Entrances | Management | Security
---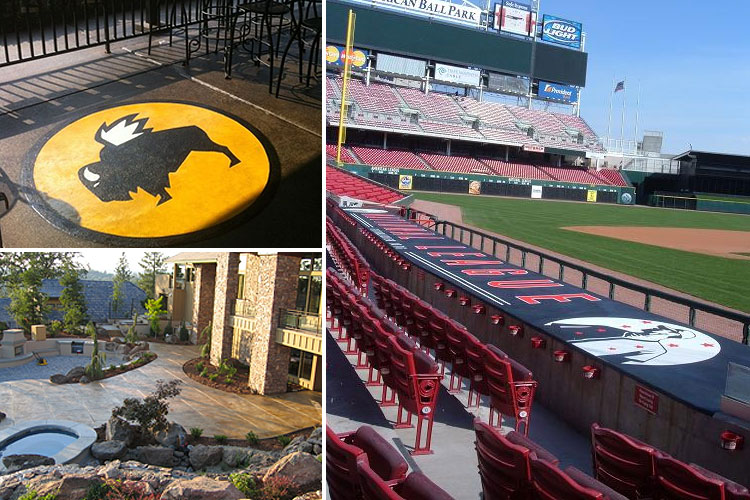 Known for its incredible beauty, strength and affordability, thousands of retailers, restaurants and showrooms nationwide are choosing decorative concrete. With decorative concrete coatings and finishes, your business can transform a dull slab of grey concrete into a work of art and extend the life of your flooring. While decorative concrete coatings offer many great benefits, here are some of the key advantages:
1. Design flexibility
Decorative concrete can be applied to new or existing concrete surfaces, and the design options are virtually limitless. Due to advances in concrete mixing and setting, contractors can create any color and texture you can think of. Decorative concrete coatings can be applied through a variety of methods, including acid staining, thin stamp overlays, splatter texture, and slate trowel down finishes, which can be used to create decorative textural patterns or custom designs. Decorative concrete can even be made to resemble natural stone.
2. Strength and longevity
Along with its aesthetic appeal, decorative concrete coatings will increase the strength, durability and longevity of concrete surfaces. It's stronger than many comparable materials and will deteriorate at a much slower rate. Decorative concrete will make your floor resistant to heavy loads, weather, and mold and dust.
3. Low maintenance
Decorative concrete is easy to clean and requires very little maintenance. There's no regular polishing or coating, and spills can easily be cleaned up with soap and water. You just need to apply a sealer about every 4 years. The low maintenance and durable properties of decorative concrete will save you valuable time and money on maintenance and repairs.
4. Affordability
Despite all its amazing benefits, decorative concrete coatings are very low cost and affordable. Decorative concrete is inexpensive to install, and with its extreme durability, resistance to most damages and low maintenance requirements, it's the most economical flooring solution.
Protect and beautify your concrete surfaces with decorative concrete. If you are interested in installing decorative concrete at your business, contact Elite Crete Systems today: 1-888-323-4445.
Company: Elite Crete Systems, Inc. (Headquarters)
Product: Decorative Concrete Finishes
Source: http://www.elitecrete.com/4-major-advantages-decorative-concrete-commercial-settings/
Tags: Concrete | Design | Floor
---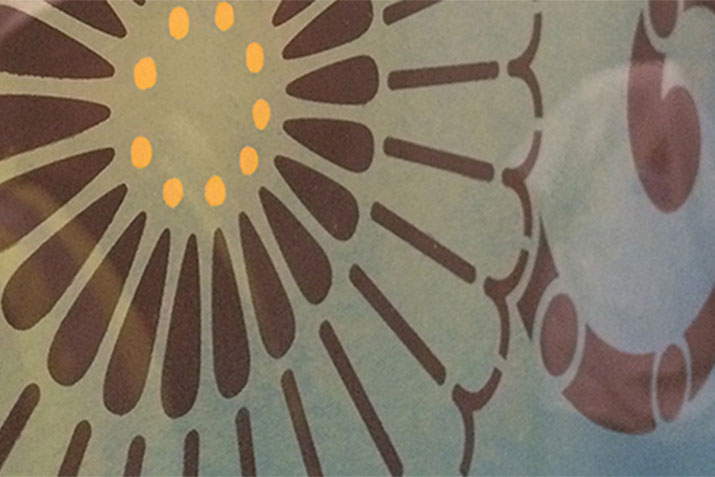 How one designer used Emerald® Interior Acrylic Latex and color to help create a LEED-certified and gorgeous apartment complex.
Sustainable. Sophisticated. Luxurious. Those words aren't often used to describe rental properties in Frederick, Maryland, but they capture the brand-new East of Market Apartments complex to a T. The five-building, 160-unit property is the first Energy Star and LEED-certified property in the area — a charming, historic community that's less than an hour from Washington, D.C. — not to mention the only one with amenities ranging from stone countertops to a pet wash station.
"It's all about quality construction — and quality of life," says Shane Pollin, director of development for The Duffie Companies, East of Market's developer. "We're a family company and we're invested for the long term. So we care about the durability of the project and its impact on the community. Sustainable building is just the right thing to do."
Pollin worked with designer Alice Sydney Minkoff of Alice Sydney, LLC, to construct a LEED-certified, yet design-conscious, complex. Throughout the buildings, Minkoff and her team used Sherwin-Williams Emerald Interior Acrylic Latex paint, which meets the most stringent VOC regulations. "Emerald was the natural choice because of the green aspects of this particular job, as well as the durability requirements," she says.
In addition, Pollin's developers used cutting-edge construction techniques and materials, first creating a tightly sealed envelope and then outfitting it with the resource-conserving systems and materials: ultra-efficient heating and cooling, water-saving fixtures, and LED lighting, to name a few. Next came the lifestyle amenities, a long list of luxuries including garages with vehicle charging stations, and a showplace clubhouse with a fitness center, pool, business center, and even a "simulation center" where you can play simulated games of golf or basketball.
"The look of the property was also very important to us," Pollin says. "We wanted it to be comfortable but elegant." Minkoff realized that vision, relying heavily on color throughout the design process. "Color is essential to creating the right mood," Minkoff says. "And in this case, we turned to paint for much of that impact."
The color palette began with a single piece of upholstery fabric. From that swatch, Minkoff built the entire palette: Moody Blue (SW 6221), Anew Gray (SW 7030) and Dovetail (SW 7018) for the walls; Wool Skein (SW 6148) for the apartment units' trim and clubhouse walls; Gingery (SW 6363) as the accent in the clubhouse; gradations of Amazing Gray (SW 7044) for the apartment building hallways; and energetic splashes of Goldenrod (SW 6677) throughout.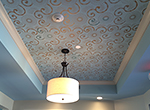 For extra "wow" factor in the clubhouse, Minkoff brought in decorative painter Laura Farrell of LMI Studios to create hand-stenciled wall borders. "Alice liked the border so much, she had us do the clubhouse ceiling, too. Then, we used a similar motif to create custom art pieces to hang in the foyers of each building," Farrell says. "We used Emerald Interior Acrylic Latex for all the decorative painting. It's really easy to work with and has a great depth of color."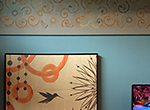 The result is a property that's unique in its market. "You'd never believe these are rental apartments," Minkoff says. "The level of finish is that high." Evidently, the locals agree: East of Market was 30 percent leased by the end of its first day of business. "It feels great to build a different kind of building," Pollin says. "People can see the difference, and we're excited to help raise the bar."
Company: The Sherwin-Williams Company
Product: Interior Paints
Of: Amanda Lecky
Source: https://www.sherwin-williams.com/architects-specifiers-designers/inspiration/inspiration-project-profiles/SW-ART-STIR-ACHIEVE-SUSTAIN
Tags: Coating | Color | Finishes | Interior Design | Sustainability
---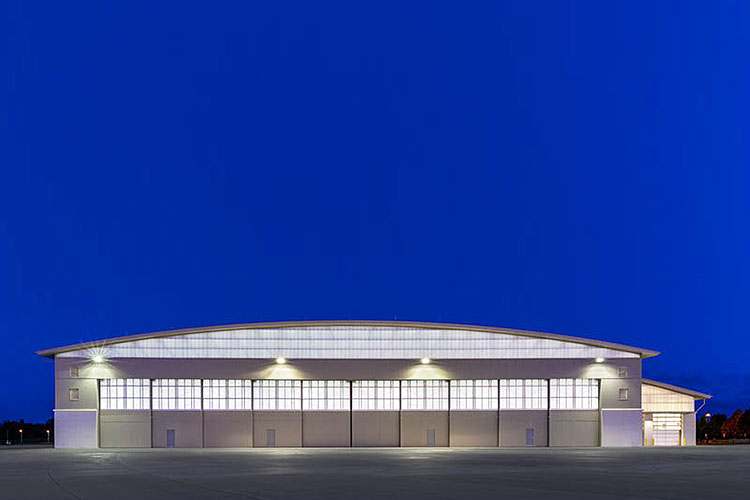 Images ©balloggphoto.com
Chicagoland's DuPage Airport Authority is home to the largest concentration of corporate aircraft in Illinois. It supports more than 400 based aircraft and is the only general aviation airport in Illinois with four active runaways, two instrument landing system approaches and a 24-hour FAA Air Control Tower, U.S. Customs and 24-hour onsite rescue and firefighting capabilities.
In addition to the aircraft on site, the airport receives daily transient aircraft. To better accommodate their aviation needs, the DuPage Airport Authority opened a new hangar in August 2017, reflecting its goal to build and maintain a world-class facility in the heart of the United States.
The new 31,000-square-foot hangar spans 244 feet wide by 134 feet deep with 29-foot-high doors. It features EXTECH's LIGHTWALL 3440 and SKYGARD 3300 polycarbonate systems. Mark Doles, the Director of Aviation Facilities and Properties and DuPage Flight Center, says of the new facility and EXTECH's systems: "We chose EXTECH's systems to give us the architecturally attractive look we wanted and the translucent polycarbonate lets us take advantage of the borrowed light. With the natural light, we usually will not have to utilize any electric lighting at all during the day. When we do illuminate the hangar, it's stunning to see at night."
Company: EXTECH/Exterior Technologies, Inc.
Product: Custom Facades
Source: https://extechinc.com/see-photos-dupage-airport-chicago/
Tags: Design | Skylights | Wall Panels | Window Shades
---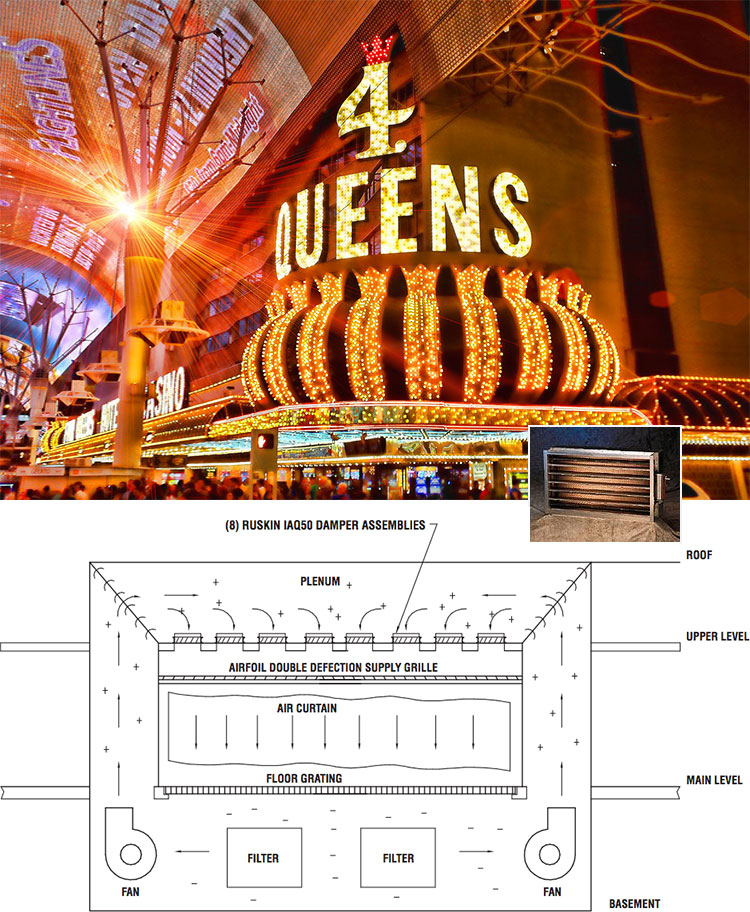 Four Queens Hotel and Casino, Las Vegas, NV
To improve access into the Four Queens Hotel and Casino in Las Vegas, Four Queens recently added a 48 foot air curtain. Built using Ruskin's IAQ50 air flow measuring and control dampers, the new air curtain efficiently and economically maintains the pressure in the building. Designed to satisfy the needs of a variety of applications, the IAQ50 air flow measuring and control damper provides the perfect solution to difficult challenges.
Downtown Las Vegas hasn't been the same since the completion of the Fremont Street Experience revived this popular gambling and tourist destination. This four-block project has successfully turned a city street into a large canopy-covered walkway that has substantially increased the tourist and gambling business in the downtown area.
The Fremont Street Experience which includes a mist evaporation system to protect the tourists from the sun and heat, and a laser light show presented several times nightly, created problems for the Four Queens Hotel and Casino.
Business at the Four Queens Hotel and Casino, located on Fremont Street, was suffering because the two existing air curtains on each end of the casino were limiting access into the hotel and casino from the sidewalk where the crowds stroll and gather to watch the light shows.
In order to share in the success of The Fremont Street Experience, the Four Queens Hotel and Casino contracted with Harris Consulting Engineers in Las Vegas to design an additional access opening. This new, 48 foot opening would be located between the existing entrances.
The hotel wanted the new entrance to open without doors. This required the design and building of an air curtain to separate the casino from the outside elements. Here's where the hotel encountered a problem. Because of the hotel's design, the air curtain would be obstructed by existing structural supports. And, in order to maintain proper building pressure, the air curtain had to provide precise control of the airflow around the obstructions and down to the return air grate which is also the walkway into the casino.
In addition to maintaining the pressure in the building to prevent the loss of conditioned air from the casino, energy consumption and comfort were significant design criteria.
With the assistance of Long & Associates, Inc., Ruskin's Las Vegas representative, the Harris team responded to the challenge by designing a custom air curtain that provides precision air flow around the existing structural supports.
Built using Ruskin's IAQ50 air flow measuring and control dampers, the new air curtain successfully provides consistent airflow. The system includes two 65,000 cfm centrifugal fans installed in the space below the return air walkway grate. The air returns through the grate into the basement plenum and passes through two 144 square foot filter and coil banks. It is then ducted up from the fans into the plenum space above the air curtain supply opening. The air then passes through the IAQ50 air flow measuring/control dampers and is directed through an adjustable deflection type grille.
The individual IAQ50 dampers measure and control the airflow between the existing structural supports. This helps guarantee the air curtain maintains the required velocity and prevents conditioned air from escaping through the opening.
"Opening up the Four Queens to the Fremont Street Experience has been a tremendous success" says Max Proctor, Four Queens Building manager. "We are exceeding our revenue projections with this improved access to our casino."
"Ruskin's IAQ50 air flow measuring and control dampers are the key to the design of this custom air curtain," says Floyd Harris, principal of Harris Consulting Engineers. "Without the precision control of the air velocity around the structural obstructions, it would result in uneven flow through the supply grille and loss of the air barrier. That means conditioned air would have escaped into Fremont Street. The support given by Ruskin and Long & Associates throughout the design, installation and commissioning of this system was outstanding."
The IAQ50 air flow measuring control damper is designed to fit the needs of a variety of applications. It is this type of versatility that helped the project succeed.
Harris Consulting Engineers once again demonstrated their commitment to providing engineered solutions for their customers by incorporating this unique product into their custom air curtain design.
The Ruskin IAQ50 air flow measuring and control damper is one of many products available through Ruskin's network of representatives. To learn more about Ruskin's complete line of dampers and louvers, or to find the nearest Ruskin representative, visit our website at www.ruskin.com or call us at (816) 761-7476.
Company: Ruskin
Product: Air Measuring
Source: http://www.ruskin.com/model/iaq50x
Tags: HVAC | Ventilation
---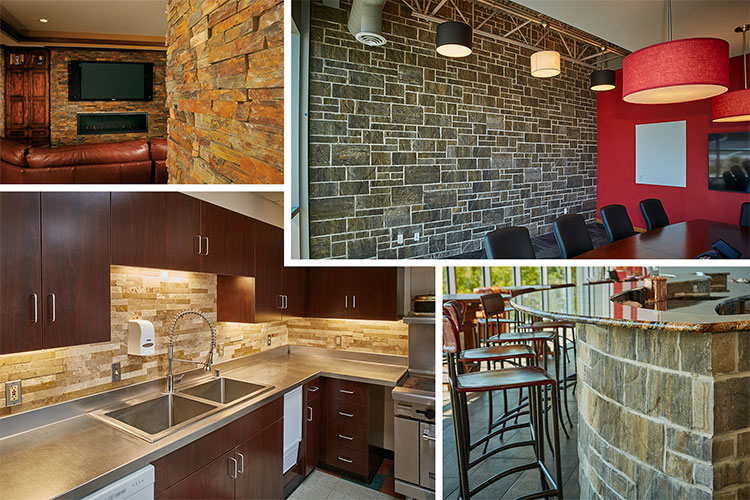 Masonry veneers used on exteriors continue to gain market share in the construction industry. However, more recently, their use is trending inside new residential and business construction because they offer stunning visual appeal and many economic benefits. As manufacturers offer a variety of full and thin veneer masonry product options, it's easier than ever to create stunning features for new home and business construction or remodels, all at an affordable price. In addition, masonry veneer applications can increase home and property values, all while reducing insurance costs due to their high fire and moisture resistance. With County Materials' many full and thin masonry veneer offerings and color choices, there are many ways to incorporate masonry veneers into your next project. Below are several popular ways our company is seeing customers build and renovate with masonry veneers.
Accent Walls
An accent wall can transform the whole look and feel of a home or commercial building by adding a timeless and natural aesthetic at an affordable price. Accent walls create a focal point or appealing backdrop for other unique design elements that are being showcased. Additionally, accent walls withstand bumps and scrapes in heavily trafficked areas. With many color and texture options available, you'll be sure to find the perfect statement making accent you are looking for.
Fireplaces, Chimneys, and Mantels
A fireplace, chimney, or mantel clad with masonry veneers becomes a stand-out feature for any room or gathering space. Concrete veneers are crafted to resemble natural stone, and veneers also come in natural stone panels for an earthy, natural aesthetic that enhances the timeless appeal fireplaces add to a room. Masonry veneers are the ideal building material for fire features because of their high fire-resistance and insulating characteristics.
Kitchen and Bathroom Backsplashes
Utilizing masonry veneers for kitchen or bathroom backsplashes will take these rooms to the next level. An attractive backsplash made of a masonry veneer requires little maintenance; any cleaning can be accomplished by wiping the backsplash with water and soap similar to other porous surfaces. The impact and high fire-resistance of masonry veneers is also an important factor when installed near cooking appliances.
Finished Basements
If you're looking to upgrade a basement into a more inviting living area, masonry veneers are a simple solution that meet the many challenges of remodeling. A masonry veneer can be directly applied to most wall surfaces, reducing preparation and construction time. Masonry veneers also help with sound insulation and temperature extremes which is beneficial in most basement applications. Many basements are damp spaces, with little air flow, that causes many materials to mold or become food sources for pests. Concrete masonry, on the other hand, does not rot, and is resistant to insects and other pests that can plague basements.
Exceptional Design Freedom
County Materials offers several collections of decorative masonry veneers, each with their own distinct features, aesthetics, and benefits. Reflection Stone™ Masonry Units Masonry Units and County Stone® Masonry Units offer a natural look with the benefits of concrete manufacturing. Their modular sizes and shapes make installation easy. Additionally, they are offered in full (nominal 4") and thin (nominal (1") thicknesses for increased versatility. Align International Natural Stone are natural stone panels that come precut and assembled in ready to use panels. Measuring only 3/8" – 1-1/4" wide, the thin veneer panels are lightweight and suitable for use on most interior applications. Premier Ultra® Burnished Masonry Units are manufactured by grinding the surfaces down to reveal a natural mix of aggregates. Premier Ultra is a popular choice for schools, government, and professional office settings because their high strength easily resists abuse. Lastly, Heritage Collection Designer Concrete Brick™ offers the classic look of traditional brick, but are more readily available and significantly more affordable than alternative options. Heralding back to the warehouses and factories of the gilded age, revealing brick veneers inside is an increasingly popular choice for many office spaces and even homes seeking a rugged look.
Company: County Materials Corporation
Product: Masonry
Source: https://www.countymaterials.com/en/news/item/top-interior-design-ideas-for-masonry-veneers
Tags: Interior Design | Masonry | Walls
---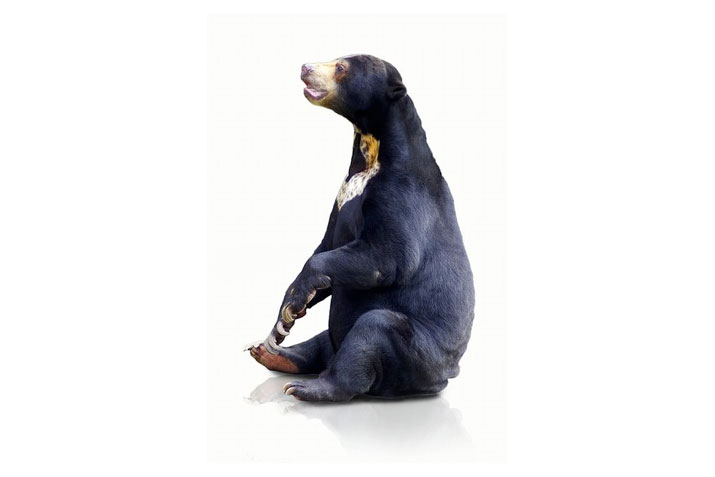 The average grizzly bear weighs 272 kg - a perfect fit for the new 9300 range
Accuride wanted to strengthen this slide range for today's tougher applications. That is why we have increased the material gauge for both the inner and outer members, increased the number of ball bearings and improved the ball retainer design.
Now we can announce that the new 9301 (DZ and DP) and 9308 slides can take loads up to 272 kg for a pair of side mounted slides. (See datasheets dated 08/17 for loads per slide length and loads for specific applications and mounting options.)
Redesigned for improved movement
Inching or ball migration is a condition where the ball retainers in the slides move at different speeds and distances, causing them to get out of sync with each other and with the slide members that they support. This is a common problem with all ball bearing slides.
To overcome this, Accuride has redesigned the 9300 bridge retainer to keep the spacer parallel and so reduce ball migration.
Bumpers have also been added to the spacer ends to improve the general movement and feel.
The boxes are clearly labelled with the new "-E" part number for easy identification:
DZ9301-00xxU-E DP9301-00xxU-E DZ9308-00xxL-E DZ9308-00xxR-E
Company: Accuride International
Product: Heavy Duty Slides » 9301
Source: https://www.accuride-europe.com/news/477/9300-slides-for-the-heavier-bear
Tags: Furniture | Interior Design
---
This visual blog highlights how architects incorporate Kalwall® as a centerpiece in projects across a wide range of industries.
Buckeye-Woodhill Rapid Transit Station
Cleveland, Ohio, U.S.A.
The canopy covering the platform area for waiting passengers adds a backlit feature at night to define the space and acts as a waypoint for travelers.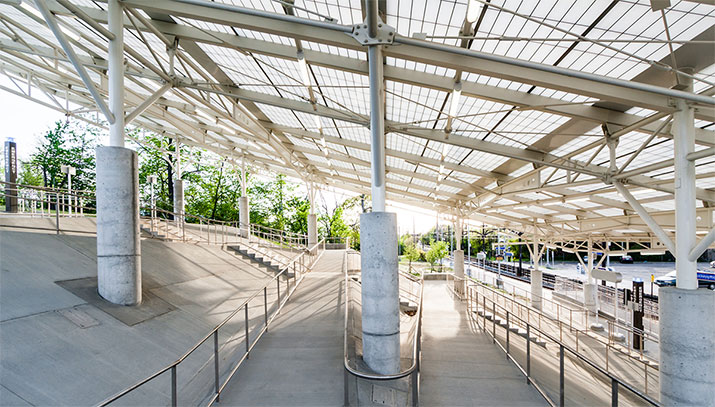 Translink
Belfast, Northern Ireland
The train depot utilizes energy efficient, balanced daylighting and low contrast ratios for high visual acuity for maintenance crews working on the resting trains.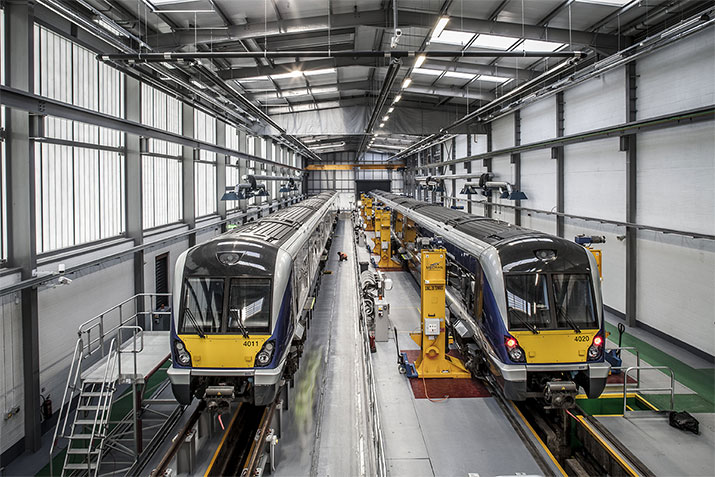 Glasgow International Airport
Glasgow, Scotland
Passenger safety and security was at the heart of the design goal for this airport terminal, which was the target of a horrific car bombing in 2007. Kalwall was specifically called for in the new terminal design because of its anti-terrorism force protection/blast resistance.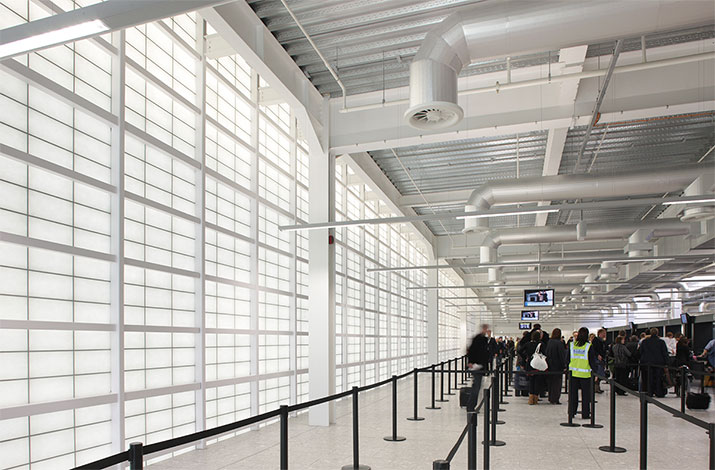 Southbend Regional Airport
South Bend, Indiana, U.S.A.
The large Skyroof® is a signature feature of the airport terminal. In addition to superb solar heat gain control, the Skyroof bathes the grand hall in diffuse usable light and offers low maintenance and easy cleaning, in addition to masking rooftop debris and bird droppings that are more visible on glass.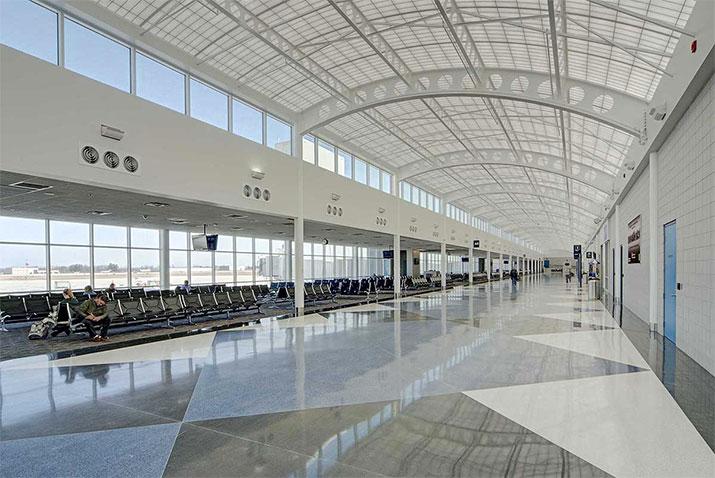 Raleigh-Durham International Airport
Morrisville, North Carolina, U.S.A.
The nationally-renowned architectural firm of Clark Nexsen won several awards for its Terminal 1 renovation. A re-clad and re-imagined landside building elevation features Kalwall panels and provides a light-filled interior space that not only provides privacy, but gives off a soft glowing lantern effect at night that enhances the airport landscape.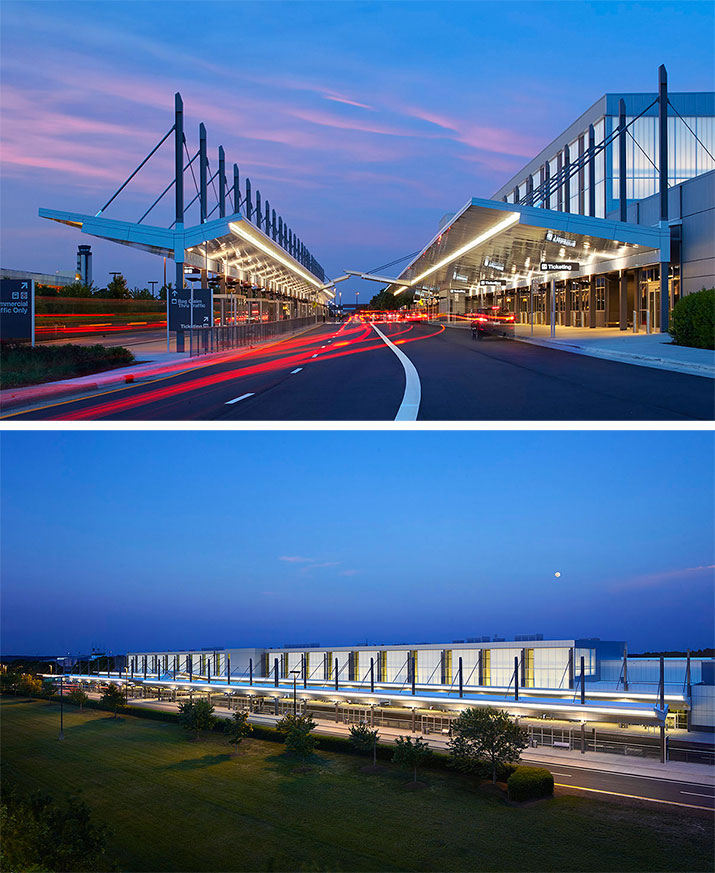 Company: Kalwall Corporation
Product: Roofs — Specialty Applications
Source: https://www.kalwall.com/2017/06/14/visual-blog-transportation/
Tags: Architecture | Louvers | Skylights | Walls
---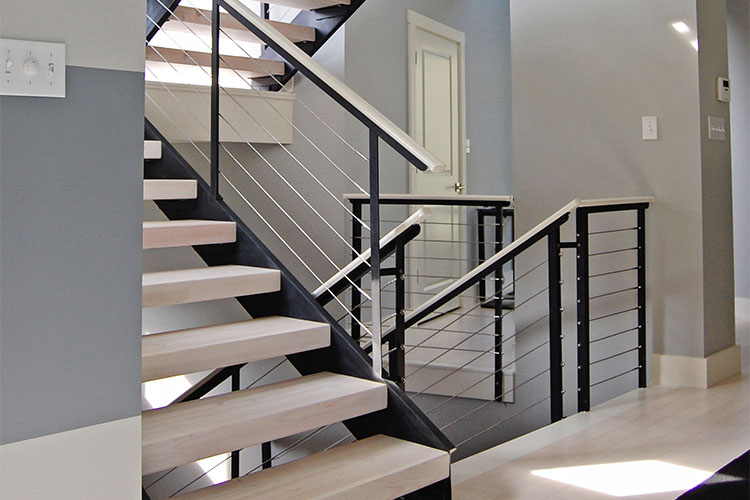 Cable Infill & Fittings for Stylish Contemporary Stairway by Stainless Cable & Railing Inc.
Finding the right railing for a new staircase, loft, or other indoor area can be difficult. Most traditional railings take up and break up space. The minimal design of a cable railing system instead keeps your layout open and expansive. Offered in a variety of color, material, and shape options, you'll be sure to find the perfect system for your home. Even if you already have a frame in mind, fill it with our marine-grade stainless steel cable infill and fittings for a stylish and near-invisible end result.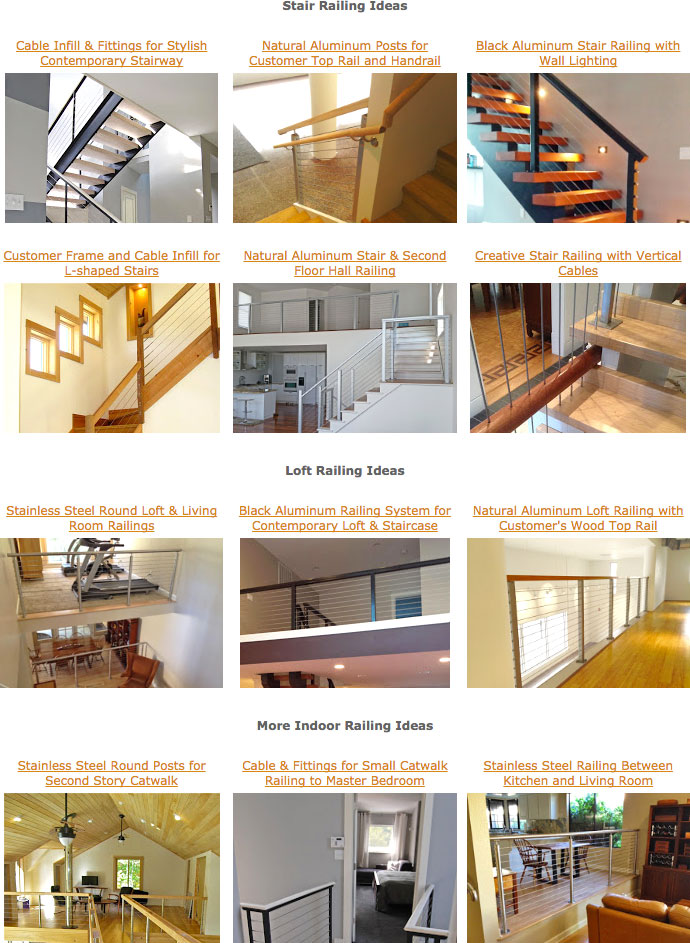 Company: Stainless Cable & Railing Inc.
Product: CableView® Aluminum Cable Railing System
Source: http://stainlesscablerailing.com/indoor-cable-railing-ideas.html
Tags: Interior Design | Railing System | Safety
---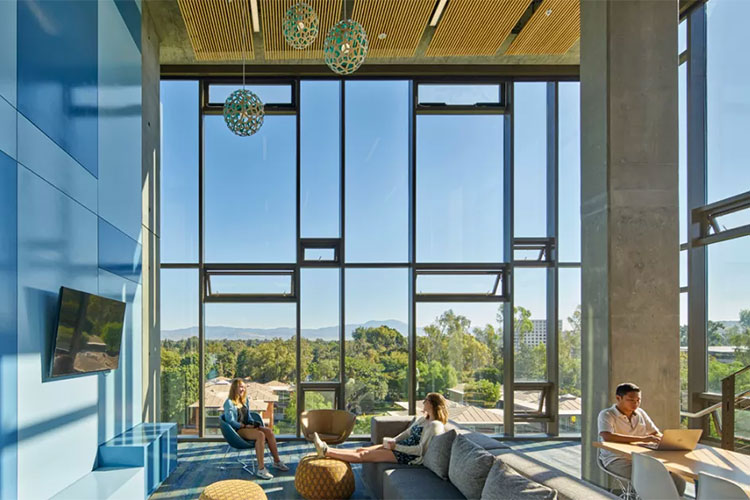 Mesa Court Towers at University of California, Irvine, a project designed by Mithun under LEED 2009 that aligns with the new integrative process for health promotion credit.
The first in a series on green building rating systems and human health examines the latest iteration of LEED
The sustainability conversation in the building industry is broadening from an intense focus on energy and resource consumption to a dialogue that actively engages individual health impacts and outcomes. Public health practitioners typically consider issues relating to social equity, community, environmental justice, and quality of life when talking about public health. Green building conversations are starting to move in that direction, as well.
While health has always been included in the green building conversation, it's been somewhat difficult to quantify when compared to energy and water consumption. But as the relationship between climate change and human health is further demonstrated—along with an interest in living healthy lives—both business owners and individuals are more mindful of fostering holistic health and well-being in their built environments. As the most well-known green building rating system, the US Green Building Council's LEED (Leadership in Energy and Environmental Design) rating system is the first stop in exploring how health and well-being are being incorporated into the green building dialogue.
Since its conception, LEED has included several strategies and metrics addressing health issues, though the health benefits at first were not as well-documented as they are now. LEED credits directly addressing physical health resided mostly in the Indoor Environmental Quality (IEQ) category and included opportunities that were obviously targeted at mitigating harmful practices, such as the Environmental Tobacco Smoke Control prerequisite and credits like Low-Emitting Materials and Indoor Chemical and Pollutant Source Control, all of which deal with the inhalation of documented noxious, harmful chemicals.
Other credits—including Thermal Comfort, Daylight and Views, Public Transportation Access, and Open Space—have also addressed health and well-being, though the impacts are often seen as "softer" than those associated with the inhalation of harmful chemicals. These credits focused more on well-being than on measurable physical health impacts, though the conversation now has almost fully integrated physical and mental health issues. Both types of credits, addressing mental and physical well-being, have been included in each of the subsequent iterations of LEED.
A project pursuing LEED certification will not get a specific focus on the health and well-being of the user, as you would from newer systems such as the WELL Building Standard.
The LEED rating system has evolved over the years to continue to help drive the market and the movement. With the implementation of LEED 2009, USGBC developed and integrated an analytical framework across the rating system to allocate points in accordance with the credits' abilities to reduce environmental problems. These impact categories were based on the Environmental Protection Agency's TRACI (Tool for the Reduction and Assessment of Chemical and Other Environmental Impacts) categories, and were adopted to include issues of health and issues particular to the built environment and the green building movement. With LEED v4, released in late 2017, this framework was updated to address social, environmental, and economic goals, resulting in the following LEED v4 Impact Categories:
Reverse Contribution to Climate Change
Enhance Human Health and Well-being
Protect and Restore Water Resources
Protect Biodiversity and Ecosystem Services
Promote Sustainable and Regenerative Resource Cycles
Build a Greener Economy
Enhance Community, Social Equity, Environmental Justice and Quality of Life
While only one of the seven LEED v4 Impact Categories specifically calls out a reference to human health, it can be easily argued that an improvement in each of the other six would provide better environments, which would then lead to improved levels of health. Enhancing the quality of life and social equity over all would certainly lead to a healthier population. Reversing climate change would absolutely improve health, as major weather events are mitigated and air quality improves. Protecting and restoring water resources would undoubtedly improve the both quality of life and health outcomes for the human population, across urban and rural, developed and underdeveloped areas.
Additionally, USGBC has developed a new Integrative Process for Health Promotion pilot credit for the LEED v4 BD+C rating system. This pilot credit encourages project teams to systematically consider the relationships between health and traditional environmental outcomes in their projects, starting in pre-design. The overall goal of the credit is for teams to systematically assess how a project's design and construction can holistically impact physical, mental, and social health. The credit requires a partnership with a public health professional, and includes analysis strategies addressing community health needs and health inequalities.
LEED is still the front-runner across the green building rating systems, and as such is the easiest to engage. However, a project pursuing LEED certification will not get a specific focus on the health and well-being of the user, as you would from newer systems such as the WELL Building Standard. It should be noted, though, that USGBC is a close friend of WELL, particularly with Rick Fedrizzi—CEO and founding chair of USGBC since 2001—recently stepping down from the helm of USGBC and becoming chairman and CEO of the International WELL Building Institute. The newer system could, ultimately, become the new IEQ section for LEED after it becomes more established, providing a stronger emphasis on health in the built environment within the familiar LEED structure.
Traci Rose Rider, Ph.D., Assoc. AIA, is the research associate at North Carolina State University's Design Initiative for Sustainability & Health and a research assistant professor of architecture at North Carolina State University's College of Design.
Image credits: Bruce Damonte.
Company: AIA (American Institute of Architects)
Of: Traci Rose Rider, Assoc. AIA
Source: https://www.aia.org/articles/142541-how-health-factors-into-green-building-rati
Tags: LEED Certification | Sustainability
---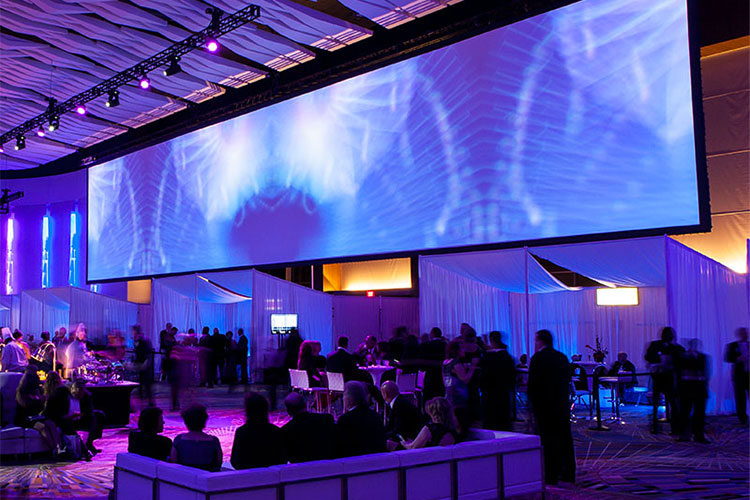 In response to requests from leading AV rental dealers, the StageScreen® is a totally new concept in projection screen design. It is designed specifically to be flown, but can also be used with legs. Either way, it is the strongest and most rigid screen on the market.
The truss system is completely modular. All available sizes of StageScreen® are built from combinations of the same 6 standard color-coded frame sections pictured in the images above. Not only does this make screen assembly faster and easier, but if a frame section should ever become damaged you can replace it in seconds without tools.
AV rental dealers can easily streamline their inventory with the StageScreen®. You can change a Multiformat to an NTS.
The StageScreen® utilizes an 8" truss that is significantly stronger than traditional truss folding screens
It is engineered to hold tolerance after repeated usage.
Color coded frame sections ensure fast and easy assembly.
Draper performed in-house testing of the strength of the StageScreen® truss compared to a folding truss screen. The results were dramatic: StageScreen® proved to be over 60% stronger, holding strong long after the folding truss failed.
The image area of each screen is exact and true to format.
StageScreen® can be assembled in about half the time of a comparable truss folding screen. See video below.
No hinges, no snaps, and no Handy Cranks are required.
Frame sections are connected with permanently attached threaded links and guide pins. No lost handy cranks.
Easy to follow color-coded assembly instructions are included with each StageScreen®
StageScreen® features a revolutionary new viewing surface attachment method. Using the attached DuraLoop™ bungee cord loops with handy nylon pull-tabs, simply hook the surface to the posts on the frame. DuraLoops are longer lasting than traditional snaps, and provide even self-centering tension for the viewing surface. You'll never want to use snaps again.
The viewing surface is stretched perfectly flat, resulting in the highest picture quality.
Sizes available are listed in charts below and depend on surface selected.
Company: Draper, Inc.
Product: Projection Screens
Source: https://innovative.draperinc.com/projectionscreens/productdetail.aspx?detail=581
Tags: Audio Visual | Color | Design | Lighting
---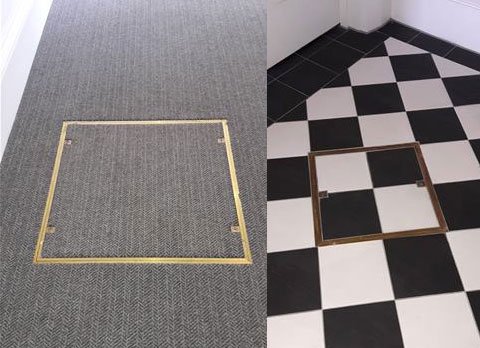 Floor access covers at Lews Castle - the Isle of Lewis
Lews Castle, on the Isle of Lewis in the Outer Hebrides has an interesting past. It was built between 1844 and 1851 for Sir James Matheson, who made his fortune from the Chinese opium trade. Designed by Glasgow architect Charles Wilson the Mock Tudor Castle was intended as a country house for Sir Matheson.
In 1918 industrialist William Lever bought the castle and gave it to the people of Stornoway parish in 1923. During the Second World War the castle was used as hospital and then as a college and a school before being declared unsafe and closed down for twenty five years.
The Castle reopened in July 2016 following a £19 million refurbishment. The Category-A listed building is now a museum and cultural centre owned by the local council - Comhairle nan Eilean Siar, and a wedding venue and five star accommodation operated through Natural Retreats.
The council awarded the major refurbishment contract to the Scotland Division of GRAHAM Construction. Their remit included the repair and restoration of the interior of the ground and upper floors of the Castle, the construction of a new museum and cultural centre and centre café.
The Light Duty 5000 Series Aluminium Floor Access Covers from Howe Green were specified to provide access to the underfloor services, located in the corridors on the first floor of the Castle. Sixteen covers were supplied, in various standard sizes. The covers were specified with the option of a brass show edge. They were installed by GRAHAM Construction and then infilled with carpet or ceramic tiles, depending on their location.
The Howe Green 5000 Series offers a pedestrian loading and is suitable for pedestrian footfall, wheeled trolleys and sack trucks.
The brass show edge with matching lifting points, which are anchored to the inner frame, give an even higher level of aesthetic appeal than the standard aluminium show edge. The brass finish fits perfectly with the historic surroundings of the Castle. The show edge is continuously secured which means there are no fasteners to rust or break. The seamless fit with the floor finish reduces the risk of slips and trips.
The Light Duty 5000 Series Aluminium Floor Access Cover can be supplied with a double seal and a top edge seal to help prevent dirt and water ingress. There is also an option to have a 1 hour fire rating to BS 476: Part 20: 1987 if required.
When there is a chill in the air the team at Lews Castle know they have the best chance of keeping the Castle cosy as the floor access covers provide easy access to the central heating. Should any maintenance be required the covers can be removed safely, quickly and easily with the use of lifting keys, keeping disruption to the running of this premier tourist attraction to a minimum.
Company: Howe Green US
Product: Light Duty Floor Access Covers
Tags: Access Covers | Floor
---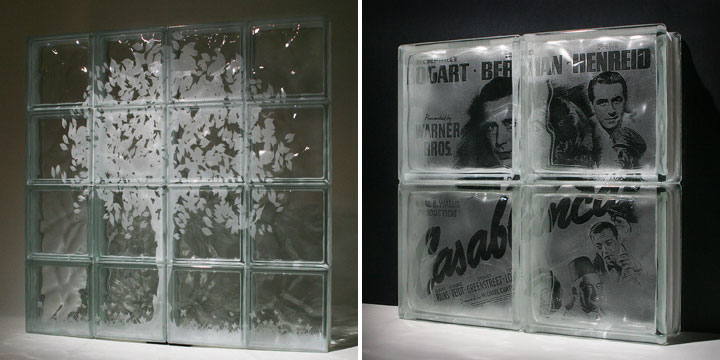 Laser etched glass block can turn an ordinary window or wall into a one of a kind work of art. Our sealed beam laser process can etch up to 256 different shades of gray and 600 dots per inch of resolution. Not only does this process surpass standard lasers, engraving, and sandblasting – it is available at cost effective prices on a block building material that is also a structural window or wall. You can even personalize a gift of a vase, bank, or glass block light.
Uses and Benefits of Etched Glass Blocks
Intricate details and custom designs
Our carbon dioxide laser can be controlled down to .001" diameter (100 times smaller than the period at the end of a sentence) providing details and shading not possible with other methods.
Free deliver and no minimum order quantities
Order one unit or thousands – we'll ship to you free of charge and work to produce a finished product that will excite you.
Select stock patterns or create a one of kind
If you have a favorite hobby or want to match an architectural style in one block or develop a mural over multiple units it's all possible.
One stop shopping you can trust
Our company can etch an entire prefabricated window, wall, or glass block shower and even install it for you (installations are in selected areas) and have earned the Better Business Bureau Accreditation and Consumers Choice Service Awards.
Multiple uses including signs and logos
If you're looking for a unique sign in a wall or lobby for your business we can etch your logo or directional sign into a single or multiple grouping of glass blocks. Since our products are either 3 1/8" or 3 7/8" thick they are very difficult to break (Note: if one unit is broken our computer controlled equipment can create an exact replica of that specific block).
Company: Innovate Building Solutions
Product: Etched glass window
Source: http://innovatebuildingsolutions.com/products/glass-block/etched-glass-block-window-wall
Tags: Glass | Interior Design | Walls | Windows
---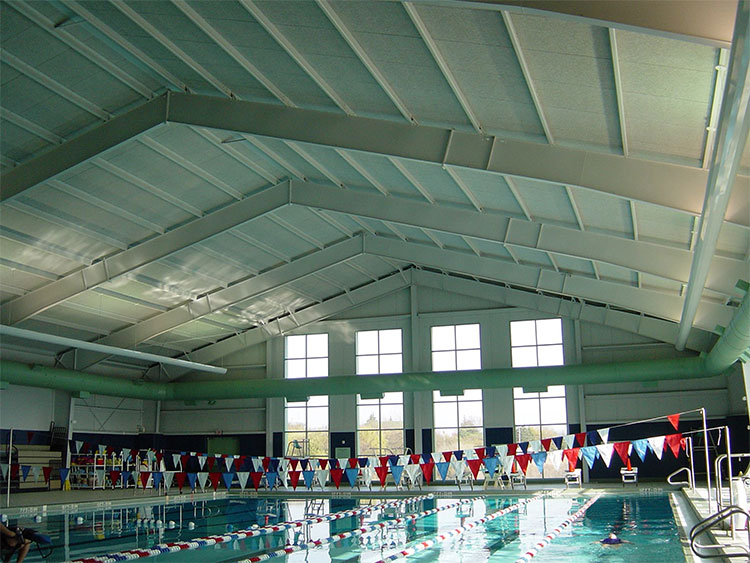 Have a sloped roof and need insulation you can nail?
Tectum III Roof Deck is the acoustical solution for you.
The Tectum III roof deck panel is a composite of a 1½" or thicker Tectum substrate, Dow Styrofoam® brand XPS (extruded polystyrene) insulation 1½" to 8" thick and 7/16" OSB (oriented strand board) sheathing with a slip-resistant surface. Tectum III panels are typically used in sloped applications where insulation and a nailable surface are required.
Tectum IIIP roof deck is made of the same components as Tectum III, but with an edge detail specifically designed for use over high-humidity applications such as swimming pools and ice arenas. The detail, when properly sealed with urethane adhesive, provides for a continuous vapor retarder from panel to panel in all directions.
All Tectum roof deck composite panels are bonded with code-listed structural adhesives.
Company: Armstrong Building Solutions
Product: Tectum III & Tectum IIIP Acoustical Roof Deck
Source: http://tectum.com/roof-deck-acoustical-panels-tectum-iii-photos.html
Tags: Acoustics | Interior Design | Roof
---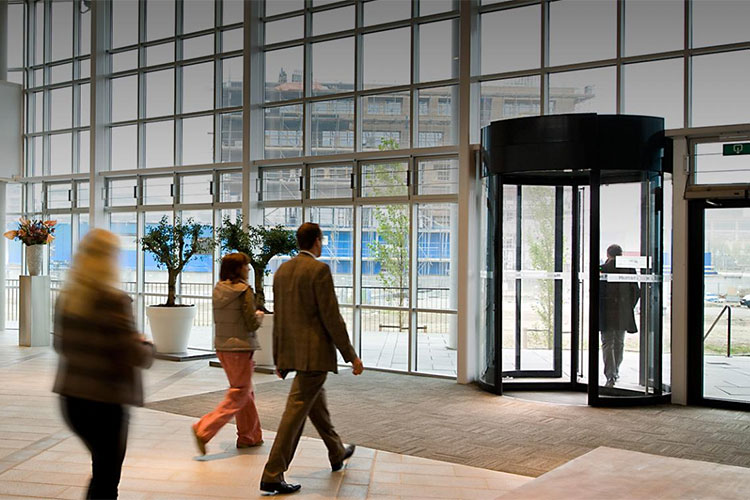 It is no secret that we're living in a time of great unrest. The news is laden with headlines publicizing 'lives matter' and 'occupy Wall Street' movements, political protests, active shooter incidents… the list goes on. As a result, businesses are seeing an urgent need to protect their customers and staff from the impacts of these disruptive, destructive, and even deadly acts.
You may have seen it on the news, a Fortune 500 financial firm fell victim to a smart mob after the firm provided funding to an unpopular project, bringing into question their stance on environmental sustainability, among other topics. Angry protestors walked right through the front door of one of the firm's offices and, with signs in tow, hooked arms in front of an elevator bank to prevent employees from getting to work. It wasn't until 4 hours later that the protestors finally vacated the lobby.
Tangible and Intangible Impacts of Unauthorized Entry
What could be the impacts of such an incident? The tangible, bottom line impacts include bad press, a loss of productivity, and potential property damage if things turn sour. There can also be some intangibles, like physical pain and suffering, and a feeling of anxiety, stress, and insecurity among employees as they wonder what could happen tomorrow. According to a study conducted by SHRM in 2016, over 88% of those surveyed stated that "feeling safe in the work environment" was either important or very important to their overall job satisfaction.
An Unlikely Solution to a Likely Problem
While these types of incidents are happening regularly across the nation, it shouldn't take the prospect of hundreds of picketing protestors outside your door, or looting and fire wielding on your street after sunset, to get you to start thinking about increased building protection. And, that protection starts right at the front doors. Could a plain old, manual revolving door provide that first layer of protection against unwanted building infiltration? The answer is "yes!"
While revolving doors are typically known for providing energy and space efficiency, certain manual revolving doors can be equipped with security features. These doors are being deployed in urban locations to safeguard residents in high-rise apartment buildings located near neighborhoods with more incidents of crime. They are popping up in both urban and rural areas where management wants to keep outside altercations from coming inside. Revolving doors are providing comfort to staff members entering office buildings or public spaces such as museums, afterhours, often alone and at night.
Four Security Features of Manual Revolving Doors
Take a look at what's new for manual revolving doors in these distressing times. These features are more applicable today than ever and some require electrical power to operate:
Exterior night locking doors. Perfect when you want to convey "this establishment is closed!" A set of bi-parting doors slide over the revolving door opening, closing off its compartments. The exterior doors act as a visual deterrent against infiltration afterhours.
Security lockdown. During normal business hours, in the event of an immediate security threat, facility or reception staff can electrically lock the door wings immediately, in any position, at the push of a remotely located button.
Remote locking. Door wings can be locked manually at the push of a remotely located button, or locked automatically at say, 5:00pm by an access control system. This method is different from the security lockdown feature, though. Overhead anti-entrapment sensors scan the compartments for user presence. If someone is inside the door while the lock is engaged, the door will continue to rotate until the compartments are clear rather than stopping on a dime. The door will stop in the "x" position, with its wings pointed at the end posts and then lock in place until unlocked.
Access control integration. Secure afterhours access is possible via an access control device mounted on the outside of the door. Upon valid authorization, usually by means of an access card reader, the door wings will unlock and the user can push to enter the facility. Once the user is clear, the door positions itself and locks.
It's a crazy world out there, but there is something that you can do today to safeguard your business, and it can begin right at the front door. Ask your revolving door provider which models are equipped with these security features (ours is called BoonAssist TQ).
Company: Boon Edam Inc.
Product: Revolving Doors
Of: Amy Coulter
Source: http://blog.boonedam.us/mitigating-protests-smart-mobs-and-crime-with-manual-revolving-doors
Tags: Design | Doors | Entrances | Security | Sustainability
---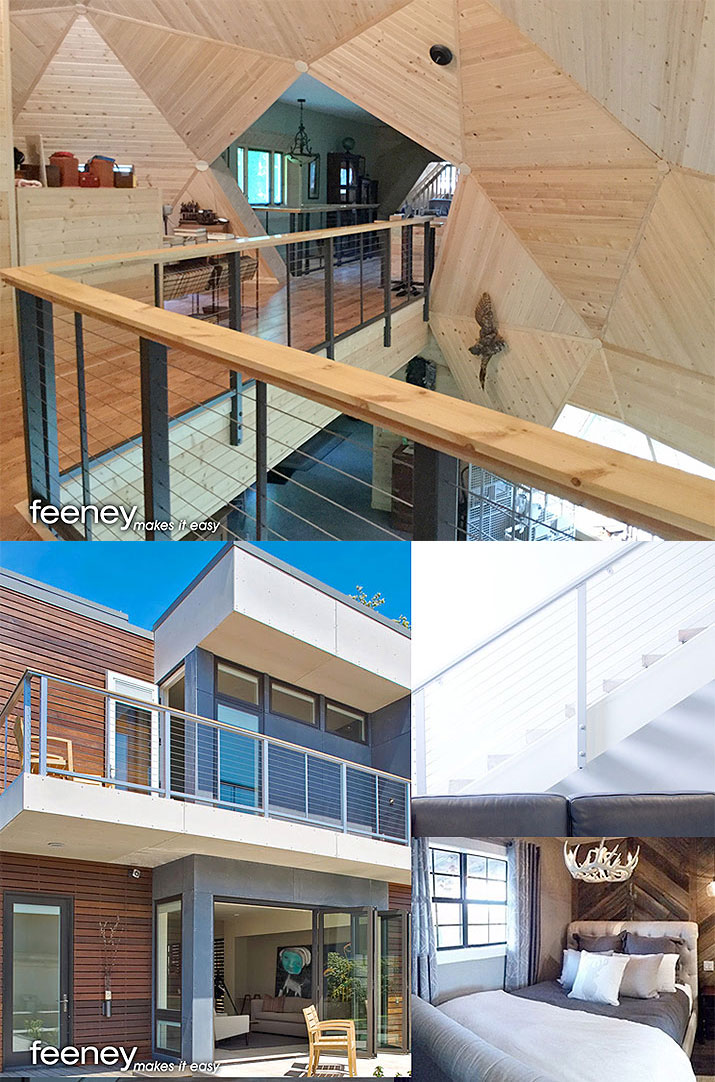 Solar panel arrays. Reclaimed wood. Ultra low-flow toilets. Smart thermostats. Continuous insulation. Volatile organic compound (VOC)-free paint. Recyclable railings. The list of ways American home designers, developers, builders, and owners slash energy expense, promote household comfort and health, and embrace green building practices grows by the day.
The U.S. Green Building Council (USGBC) is carefully monitoring these practices, too. The people behind the widely known LEED (Leadership in Energy and Environmental Design) certification program for commercial and residential structures say more than 121,900 residential units have now earned LEED certification worldwide.
USGBC research also indicates more than of half of consumers rank green and energy-efficiency as top requirements for their next home. Even renters say a LEED-certified property is topped only by a prime central business district location as a desirable feature, according to USGBC studies. Today the USGBC predicts a whopping 84 percent of all 2018 residential construction will have sustainable features.
High on that list of sustainable features are the Feeney's CableRail stainless steel cable infill and DesignRail® aluminum railing systems.
"All of our architectural products are made from stainless steel and/or aluminum which are among the most recycled materials on the planet," says Brad Adsit, Feeney's Product Development/Engineering Manager. "But that's just the beginning of how we support a green building ethic."
Feeney may have one of the most comprehensive, earth-friendly manufacturing programs in the architectural products business. Points of proof:
The grade 316 stainless steel cable used with Feeney CableRail products contains 70 percent pre-consumer recycled content.
The aluminum extrusions used in the DesignRail® railing system contain 40% pre-consumer and 30% post-consumer recycled content.
Low maintenance requirements mean no treatments, stains, solvents, varnishes, or preservative that may contain harmful chemicals.
CableRail fittings and cables use less raw material and allow easier handling, lower shipping costs, and less transit fuel consumption.
Feeney's California manufacturing facility is nearly energy self-sufficient thanks to an immense 5,000 square foot solar panel array.
Feeney's powder coating facility in Nebraska emits no V.O.C.s or heavy metal waste, uses a non-chromium pre-treatment wash, and reclaims 93 percent of the wastewater.
This is only a partial list. As you consider railing system options as part of a green homebuilding project, keep Feeney in mind as a LEED-friendly supplier.
"Feeney contributes points to the various LEED version 4 rating systems in the Materials and Resources credit category, by disclosing product ingredients to demonstrate raw material optimization," according to Adsit.
"We work hard to be thoughtful stewards of our natural resources," notes Adsit. "Improving our ability to deliver greener building solutions is a continuous, relentless priority."
To learn more, read the Feeney Environmental Statement and Feeney LEED info.
Company: Feeney, Inc
Product: CableRail Stainless Steel Standard Assemblies
Source: http://media.feeneyinc.com/blog/the-color-that-became-a-building-philosophy
Tags: Design | LEED Certification | Metal | Railing System | Sustainability
---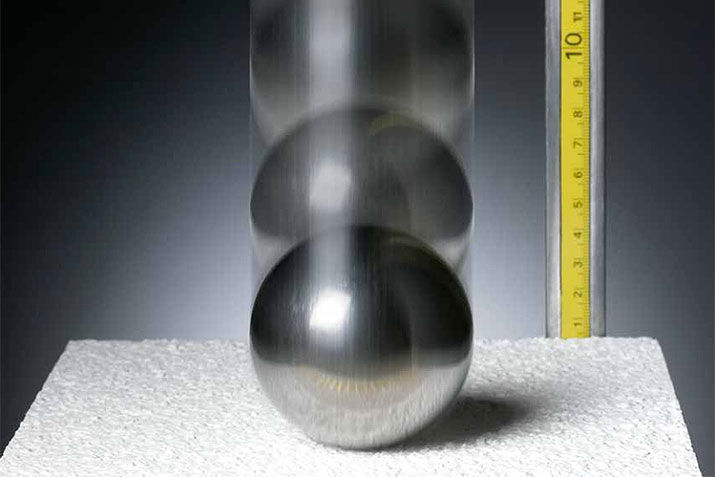 Sto is pleased to announce the formal launch of its Impact Resistance Program designed to provide information about its leading impact- and hurricane-resistant, continuous insulation wall systems.
StoTherm ci has a proven history of delivering impact resistance for code-approved buildings in storm-prone, coastal areas, such as Florida's Miami-Dade County, as part of its Hurricane Impact System Program (see our website and brochure for more information). A variety of prominent projects across the country designed to stand up to both extreme weather and everyday abuse provide even more examples.
While these systems are built to withstand the most severe weather conditions, StoTherm ci can also be configured to meet various impact levels consistent with the everyday requirements of a specific location or type of use. Employed in entryways, staircases, lower-level, street-facing walls and many more applications, Sto's Impact Resistant System can provide an excellent solution for keeping exterior wall surfaces intact, clean and fresh.
Impact Resistance is just one of many benefits offered by StoTherm ci Systems. Please also refer to our HP Colorant Program to find out more about our unique finish designs, Sto Studio design services and the superior fade-resistance that characterizes the entire line of Sto finishes.
For more information, see our program brochure and video.
Company: Sto Corp.
Product: ci Systems
Source: http://www.stocorp.com/sto_news/sto-sponsors-exhibits-at-fwcca-convention-2/
Tags: Hurricane | Insulation | Walls
---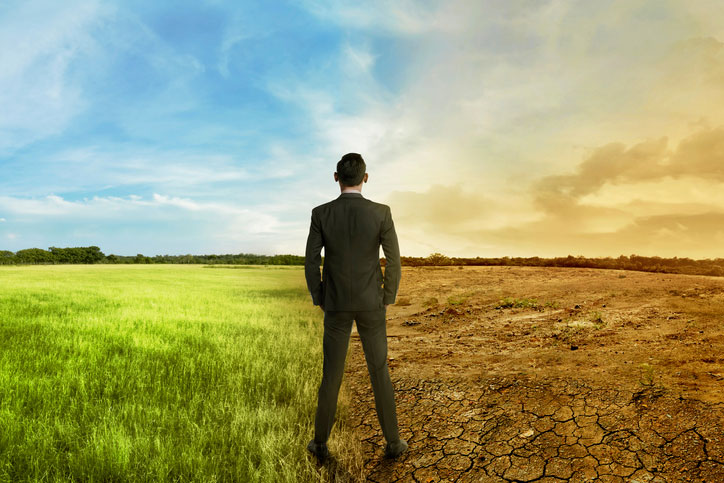 Being a mason is a hard job. You need to make sure every measurement is as accurate as possible, and even in this technologically advanced age we live in there's a great deal of grunt work to the job. As if that wasn't enough, though, masons now have to grapple with climate change. If you're in the field, trying to make sure your buildings last, this isn't some theoretical thing that's going to happen in some vague future… this is something that's impacting your business now. Here are five ways that climate change is going to burden your business.
#1: Harsher Working Conditions
We all know how tough it is to get the job done when there are record-breaking temperatures making the day unbearable. Heat, especially when combined with hard work and long hours, can complicate any job. Especially when you consider that regular breaks, hydration, and keeping workers cool are necessities, not conveniences. Climate change means it will be hotter than ever before, and that the heat may last significantly longer than it did in the past.
#2: Changes in Material Supply and Demand
Climate change isn't a single drop of water falling in a select area. Everyone gets wet in this rainstorm, and sometimes that can have unexpected results. Such as, for example, changes in the cost and supply of basic building materials.
Take lumber, as an example. Lumber is often seen as a lightweight alternative to masonry, but how will logging and forestry concerns change when the climate alters? Will there be more restrictions on when wood can be harvested, and by whom? Will there be additional taxes and tariffs put on lumber as a way to curb deforestation and fight greenhouse gases? Alternatively, will fossil fuels become more expensive, making it costlier to ship heavy materials like stone and brick? If green vehicles become more common on the roads, will shipping costs drop?
These are all potential concerns masonry businesses have to consider when it comes to the potential effects of climate change, and how humans choose to fight it.
#3: Changing Environments
You have different concerns when you build a structure next to the sea-shore than you do in the desert… but climate change can change the types of methods and materials you need to use in the very near future. As weather patterns change they can bring rising sea levels, droughts, and other issues that are going to impact the jobs you receive in the future, and which will alter how effective your work has been in the past.
#4: Public Perception
In today's business climate it's not enough to offer a good product, or provide a good service; customers want to know where you stand. When it comes to climate change, that means customers will want to see your green credentials up-front. They'll ask where your products come from, and how your process helps in the fight against greenhouse gases. So it rests on you to be able to answer those questions, and to explain to your future customers that by supporting you, they are supporting a greener mason than they would get by hiring someone else.
#5: Extreme Weather
Climate change makes extreme weather not just possible, but probable. That means areas which were considered safe from things like floods, tornadoes, hurricanes, or wildfires will have to cope with these events. This could mean your work will be held to higher, or entirely different, standards than it would have been before climate change became a serious problem.
Climate change affects all of us, and we all need to step up to the challenges that come with a changing world. If you're looking for more advice on how your business can provide what your customers need, simply contact us today!
Company: Mortar Net Solutions®
Product: MortarNet®
Source: http://mortarnet.com/5-ways-climate-change-will-affect-business/