architecture - engineering - construction

Floor
---
December 21, 2018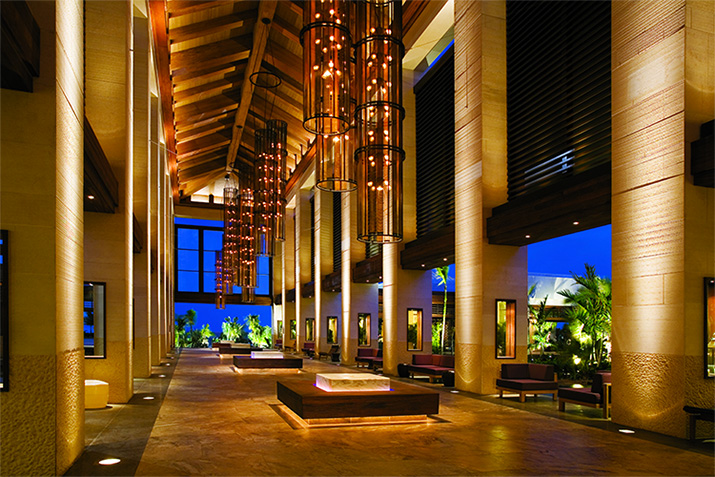 Amazingly thin panels constructed of natural stone with reinforced aluminum honeycomb backing material, StonePly HC Stone Panels are your best bet for different cladding applications that require thin, lightweight, and high-quality solutions. With sixty times the impact strength of a three-centimeter granite, plus the beauty and elegance of natural stones like limestone, marble, granite, onyx, and travertine, StonePly HC Stone Panels make cladding applications easier and superb.
---
November 28, 2018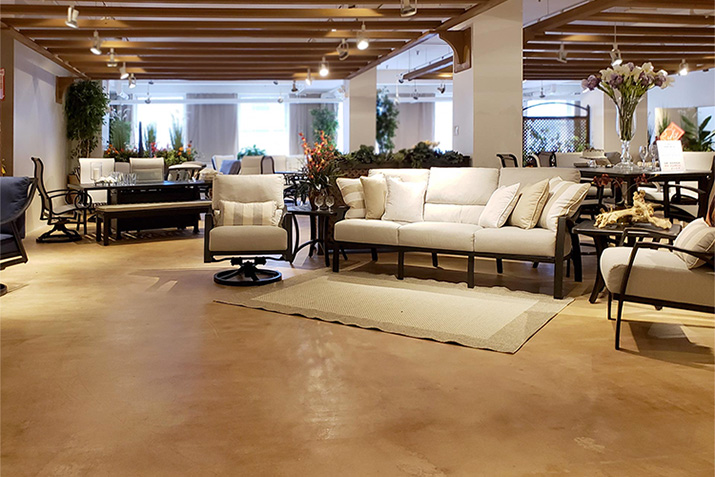 Shopping for furniture is a bit like shopping for a new car or a piece of art. The environment in which the furniture is displayed is important enough that it should present the beauty of the furniture while at the same time not distracting potential customers from imagining how it might look if it was theirs. Microtopping floors in retail furniture stores achieve this, by being both durable and beautiful, as well as presenting a clean, blank slate for shoppers to project their own dreams upon.
---
July 27, 2018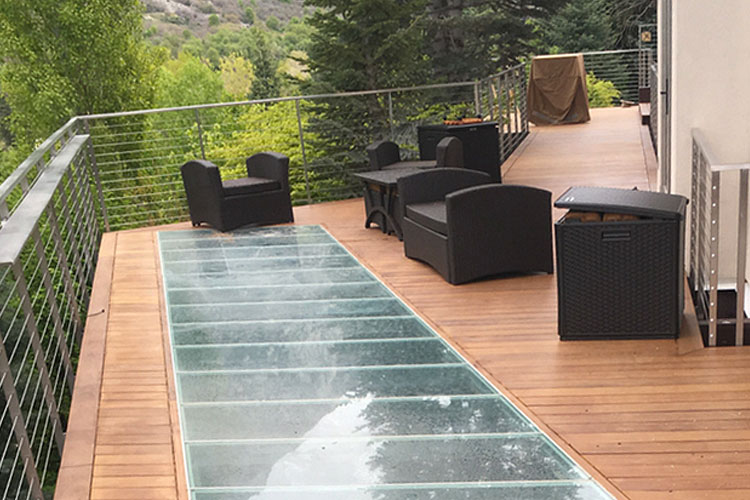 Learn 7 fun ideas using glass to jazz up your outdoor deck, patio or garden this summer.
---
May 7, 2018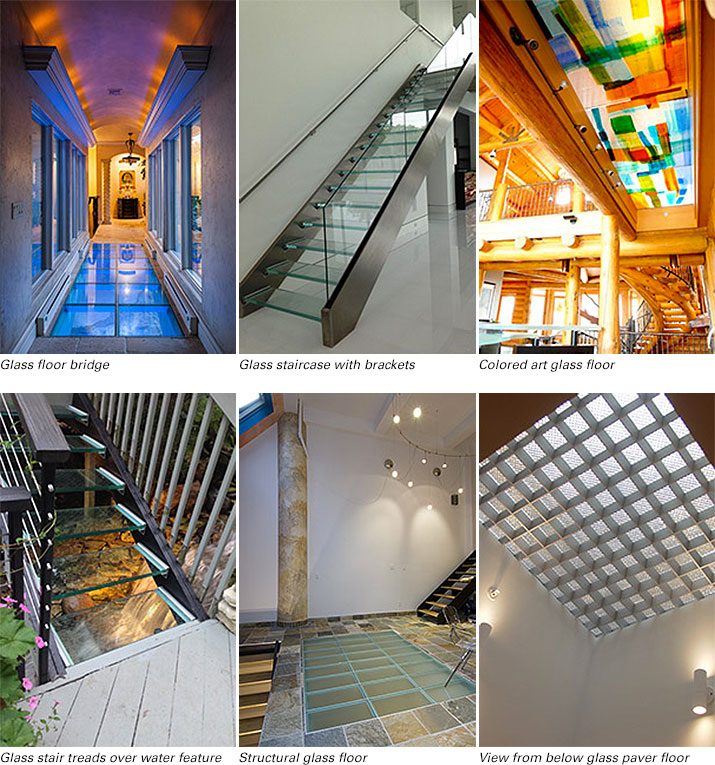 Glass flooring provides an exciting combination of style and function, making a dramatic impression in both residential and commercial spaces. Structural glass floors, bridges, landings and stair treads can add light to lower level spaces and provide a unique design element to any interior.
---
April 26, 2018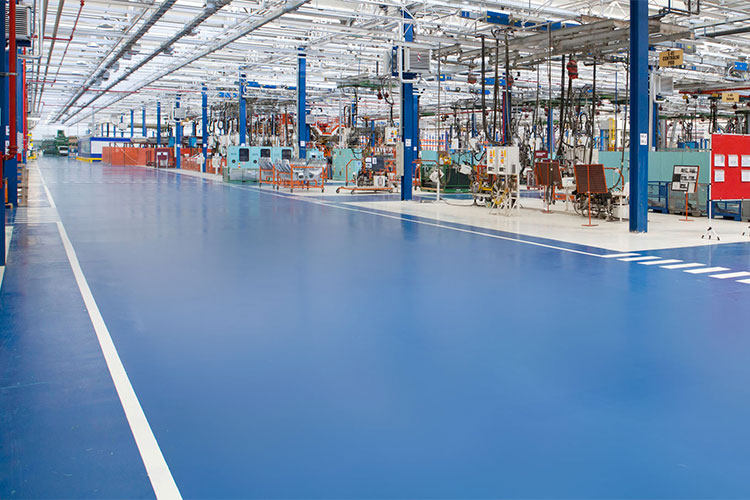 Unless you are a resinous flooring professional or a chemist, it can be hard to differentiate between Polyaspartic, Epoxy or Polyurethane coatings. In many resinous flooring projects they are combined in a flooring system. Each one of these resins serves a purpose.
---
January 4, 2018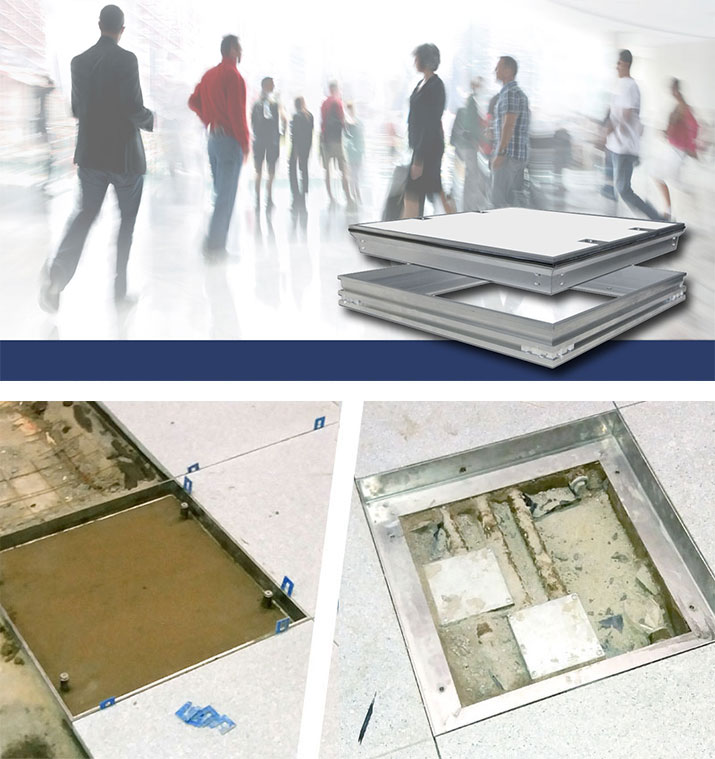 Howe Green has supplied over 400 access covers to Tier 1 contractors working on Europe's largest construction project – Crossrail. The new Elizabeth line will comprise 118 kilometres of track running through London and the South East and is set to reduce average journey times significantly. The Elizabeth line will open in December 2018 when services commence through central London. Tier 1 contractor Laing O' Rourke has specified Howe Green access covers for Canary Wharf, Custom House and Tottenham Court Road stations.
---
December 13, 2017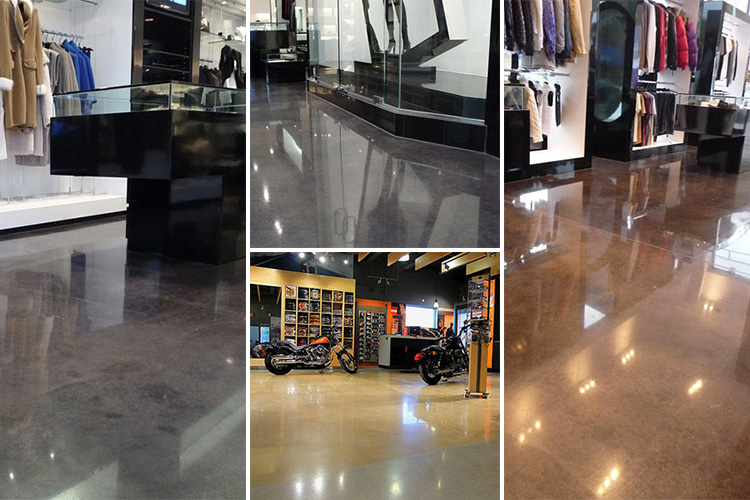 Polished concrete flooring is one of the hottest trends for homeowners and business owners alike. Thanks to recent advancements in equipment and technology, the process of polishing concrete is more efficient and economical than ever. Concrete surfaces, both old and new, can be polished to a high-luster finish. When compared to other types of flooring: marble, tile, linoleum, wood and coated concrete, polished concrete is more durable and better performing. Polished concrete never needs waxing and is therefore low maintenance as well.
---
November 14, 2017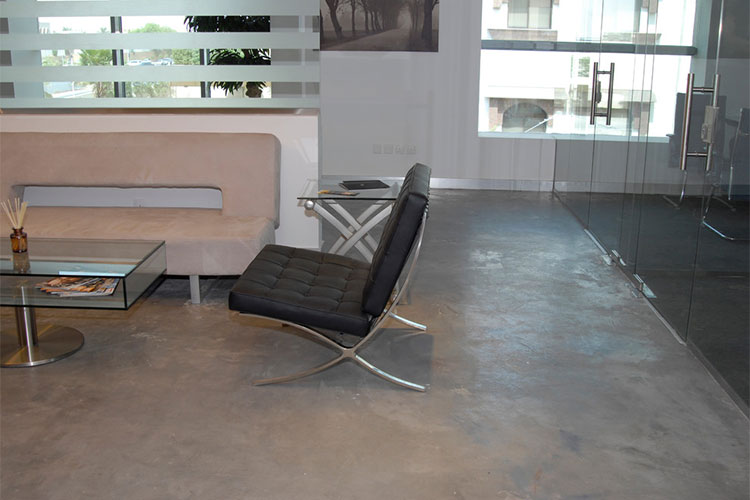 Elite Crete Systems has solutions to concrete floor problems and the design and decor experience to provide a truly unique one of a kind floor system.
---
September 25, 2017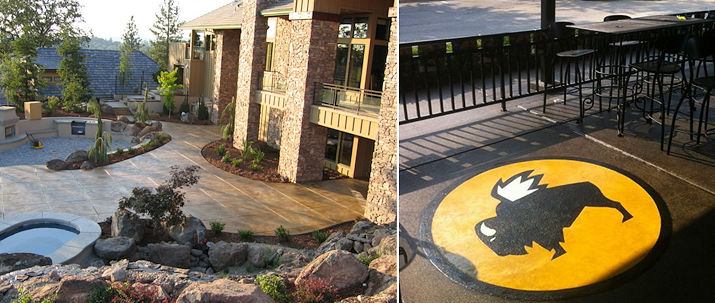 Known for its incredible beauty, strength and affordability, thousands of retailers, restaurants and showrooms nationwide are choosing decorative concrete. With decorative concrete coatings and finishes, your business can transform a dull slab of grey concrete into a work of art and extend the life of your flooring. While decorative concrete coatings offer many great benefits, here are some of the key advantages:
---
September 11, 2017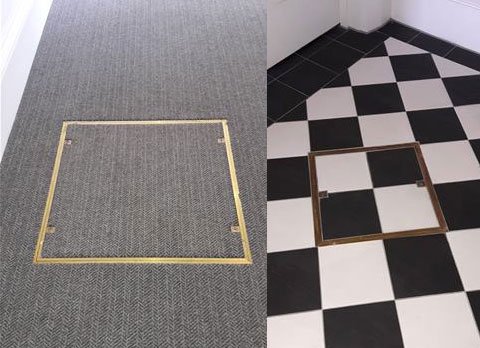 Lews Castle, on the Isle of Lewis in the Outer Hebrides has an interesting past. Howe Green's Light Duty 5000 Series Floor Access Covers are playing their part in keeping it warm and cosy by providing safe and easy access to central heating valves.
---
August 23, 2017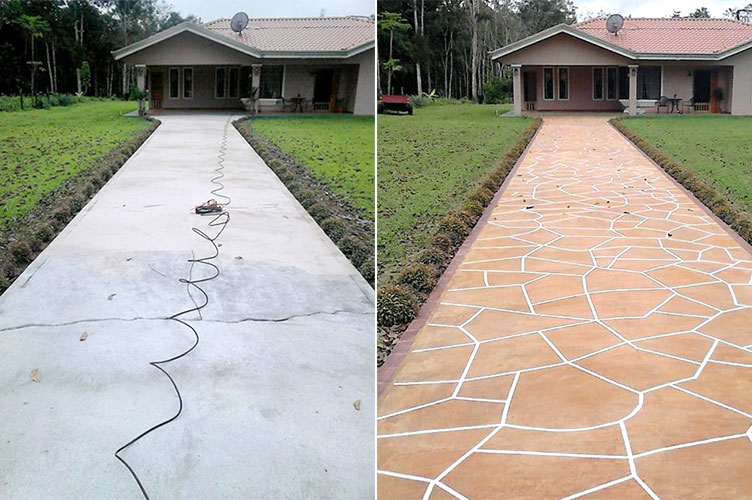 Concrete resurfacing systems open the door to wide range of design and decor options. There are purely functional concrete resurfacing products that will look and feel similar to standard grey concrete floor, but for those who want to take their concrete flooring to whole new level, decorative concrete systems should be considered. Here are some common concrete resurfacing systems with overviews of what the look and design can be expected from each.
---
August 7, 2017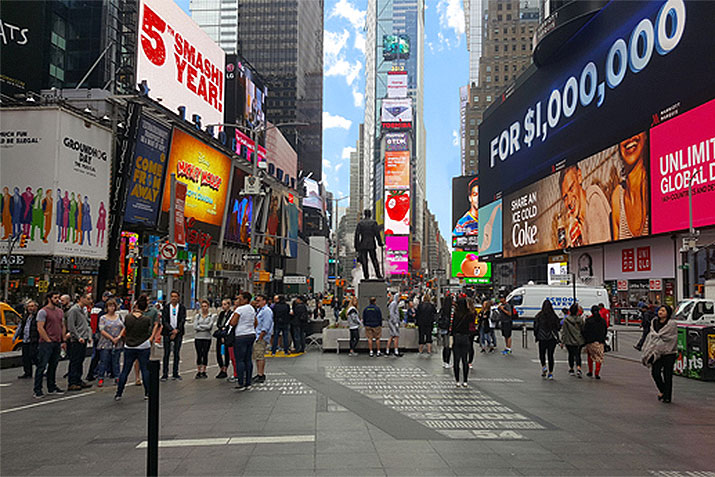 The designers at Creative Edge Master Shop contacted SlipNOT® for a solution to the bare steel lettering that presented a safety hazard when made slippery due to wet weather or other outdoor elements. The fabricating company sent in custom cut 3/8" thick letters which were blasted for imperfections, then coated with SlipNOT®'s Grade 2 stainless steel.
---
July 18, 2017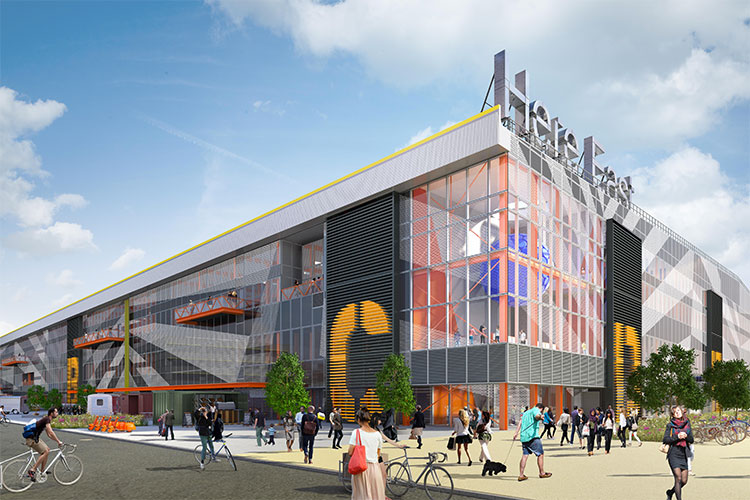 During the 2012 London Olympics and Paralympic Games the International Press and Broadcast Centre played host to the world's media. 20,000 journalists were at the heart of the action, reporting the latest triumphs and Olympian feats to a global audience estimated to be over 4 billion people. Fast forward to 2017 and these key buildings continue to form a central element of the Queen Elizabeth Olympic Park. The Centre is undergoing a commercial redevelopment to become Here East – the exciting digital quarter for East London.
---
July 11, 2017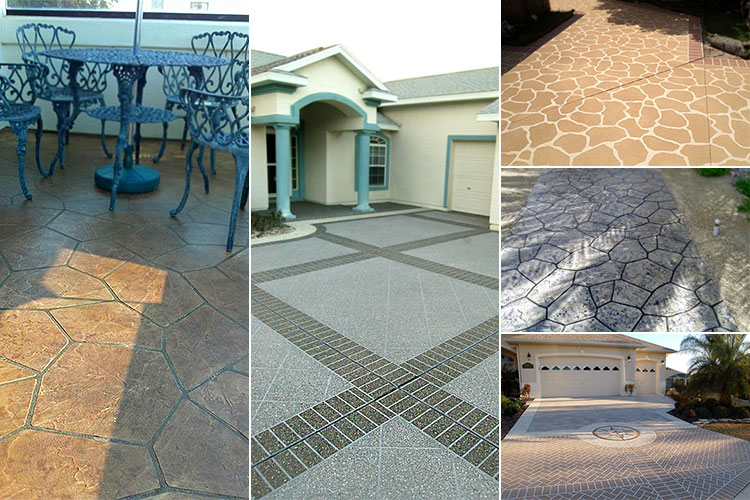 Stenciled concrete is a great option for pool decks, patios and driveways. How can concrete become brick? Or be turned into fan-shaped cobblestone? Or have your company logo "painted" on? The answer to all of those questions is stencils. Stenciled concrete is popular for exterior surfaces like driveways, patios and pool decks.
---
July 5, 2017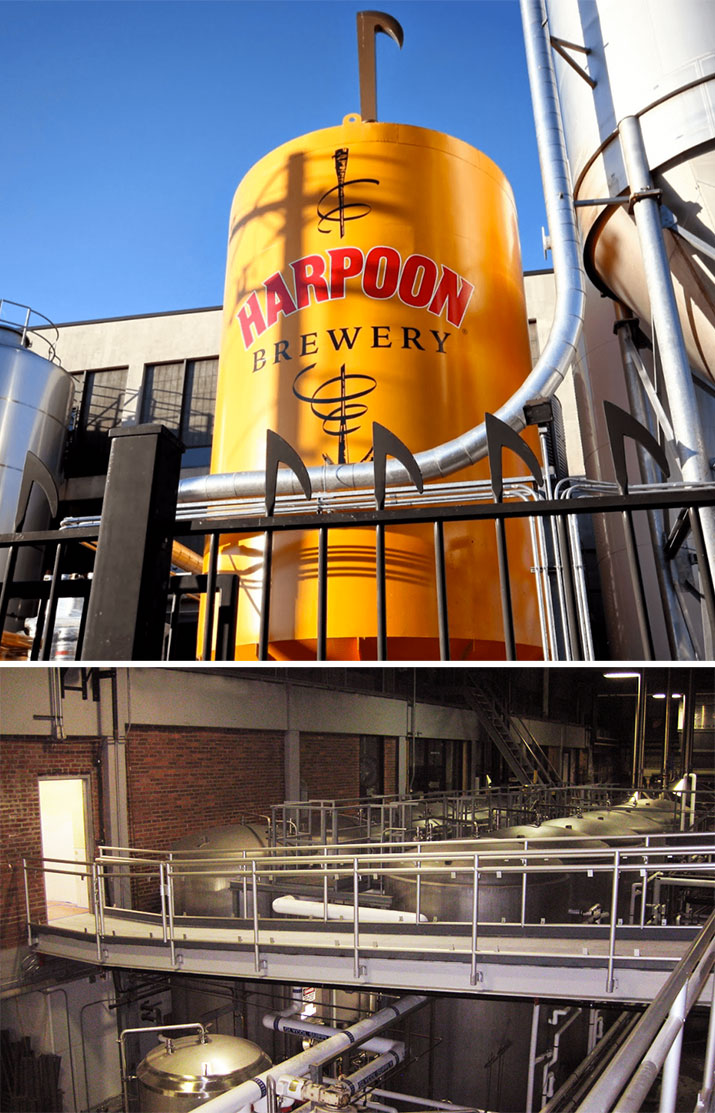 SlipNOT® provided (10) 3/8" x 4' x 8' aluminum plates, (7) 3/8" x 4' x 12' aluminum plates, and (11) 3/8" x 5' x 12' aluminum plates in a Grade 2 mill finish. Capone Iron was committed to not only install aesthetically pleasing walkways for their customer, but also provide a permanent safety solution.
---
June 30, 2017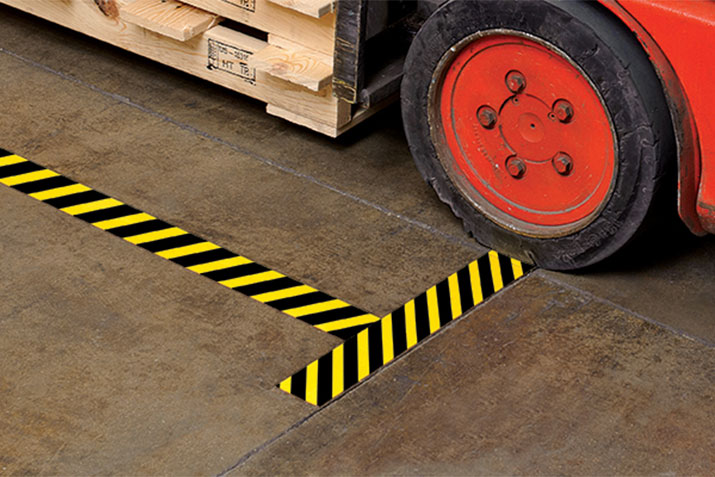 Floor marking, if it's used to its best advantage, can help you create a very organized, efficient and safe workplace. Using the different colors and patterns of floor marking tape that are available, helps keep your employees in the right areas or passageways, marks equipment and storage, and guides them in an emergency. Here is a suggested plan with which to color-code your facility.
---
June 21, 2017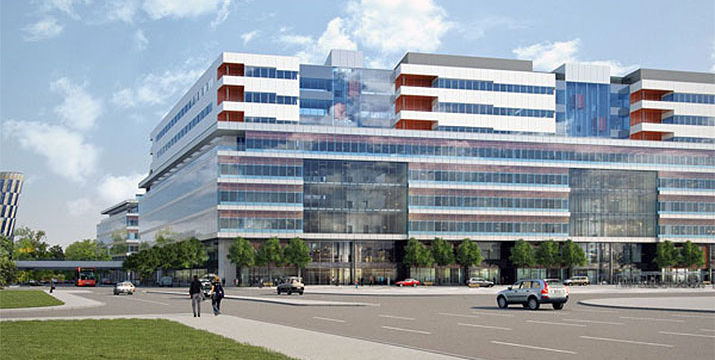 The New Karolinska Solna University Hospital (NKS) in Stockholm has been hitting the headlines for over a decade. The original Karolinska University Hospital was founded in 1930. Since the 1930's the hospital campus has expanded to cover a vast area with an estate of over 40 separate buildings.
---
June 13, 2017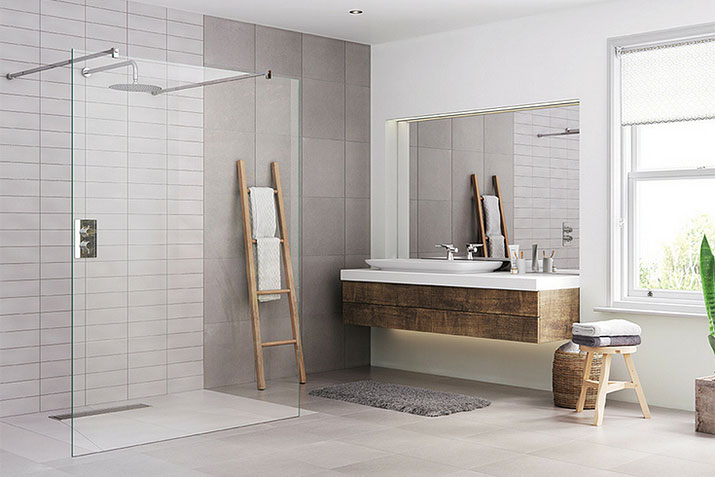 Do you have the June Cleaver throwback bathroom from the 1950's, or maybe a "modern" 1970's bathroom straight out of the Brady Bunch which are practically begging you for an update? You know you NEED a bathroom makeover so bad. It doesn't take a rocket scientist to see the partially rusted tub, pealed wood on the window sills, tired old particle board vanity with a dated laminate top and nasty looking grout in the shower. The challenge is what are you going to do about it? How can you update for a fresh, clean look? How can you create an updated design which takes advantage of the latest trends and keeps maintenance to a minimum? The question is – where do you start?
---
June 8, 2017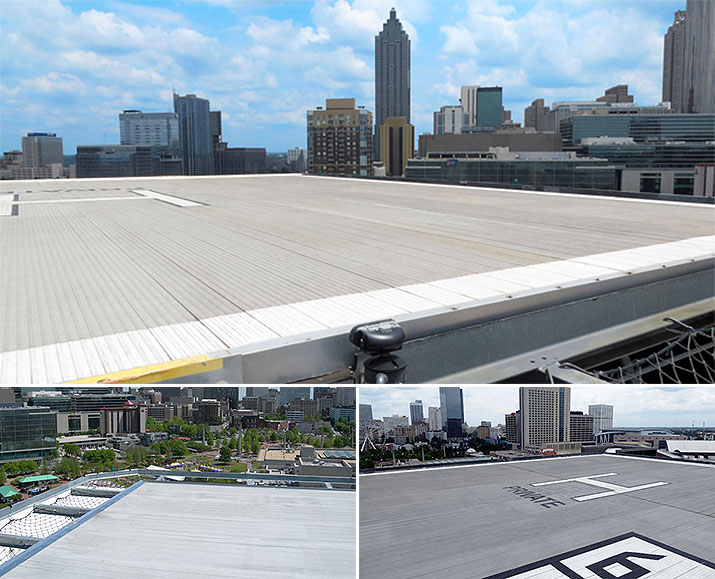 Location: Atlanta, GA.
Project Overview: Aluminum planking for helicopter pad.
Solution: 2 ½" snap lock aluminum planking.
---
May 22, 2017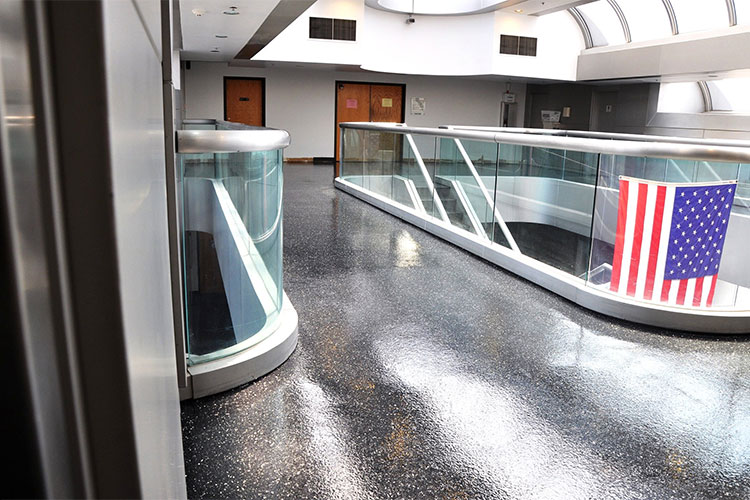 Architect specified a HERMETIC™ Flake Floor instead of terrazzo in this airport terminal. The cost savings was substantial.
5 Compelling reasons you need to eliminate your shower pan threshold (May 16, 2017), Decorative Concrete Can Be Gray or Colorful and is Ideal for Interior or Exterior... Take a Look (April 27, 2017), Decorative quartz flooring: choosing epoxy, urethane, or MMA resin? (April 13, 2017), FDOT Improving Bicyclist Safety with SlipNOT® (April 4, 2017), Project profile: flooring installation for busy bank in El Paso exceeds tight turnaround expectations while delivering a functional masterpiece (March 27, 2017), Howe Green Access Cover provides the perfect antidote to access issue at hospital (March 14, 2017), Navigating the wide selection of polymer overlays over concrete substrates (February 2, 2017), The Benefits of Water-Based Concrete Stains (January 2, 2017), What are the Flooring Options for a Food Facility Washdown Area (December 28, 2016), An Introduction to Access Covers (December 12, 2016), Safety standards for slips, trips, and falls (November 30, 2016), Navigating the Wide Selection of Polymer Overlays Over Concrete Substrates (October 31, 2016), Reflector Designer Metallic Epoxy Flooring (October 14, 2016), First Appearances Matter: remove the dirt | absorb the moisture | preserve your floors (August 31, 2016), Mirror polished stainless steel enclosure top and return grilles at New York City Hospital Lobby (August 26, 2016), 4 Reasons you should choose a resurfaced concrete floor (August 10, 2016), SlipNOT is keeping the Indians fans at Progressive Field on their feet (August 5, 2016), Slip Resistant Aluminum Flooring in Bubble Capsule (June 22, 2016), Benefits of Slip Resistant Aluminum Plates (April 27, 2016), Consider Glass Flooring Systems for Dramatic Design (April 1, 2016), Non Slip Aluminum Plank (March 16, 2016), Better than real wood planks (March 9, 2016), High Performance Coatings (March 7, 2016), Massive retail shopping mall (February 5, 2016), Decorative Spray-Texture Concrete Overlays (January 29, 2016), Colored/Stained Conventional & Polished Concrete (November 20, 2015), 3 Common Misconceptions About Epoxy Floor Coatings (November 2, 2015), Concrete Resurfacing (August 19, 2015), REFLECTOR™ Enhancer Floors (June 19, 2015), Composite, Synthetic Decking and Deck Railing Materials (June 1, 2015), Reasons You'll Love Your Residential Pool Deck Coating (May 25, 2015), Concrete repair, resurfacing and epoxy flooring by Super-Krete Products (May 4, 2015), Would you step out on this glassfloor? (April 10, 2015), Beautiful, High Performance Finished Floor Solutions (April 1, 2015)