architecture - engineering - construction

Floor
---
October 5, 2020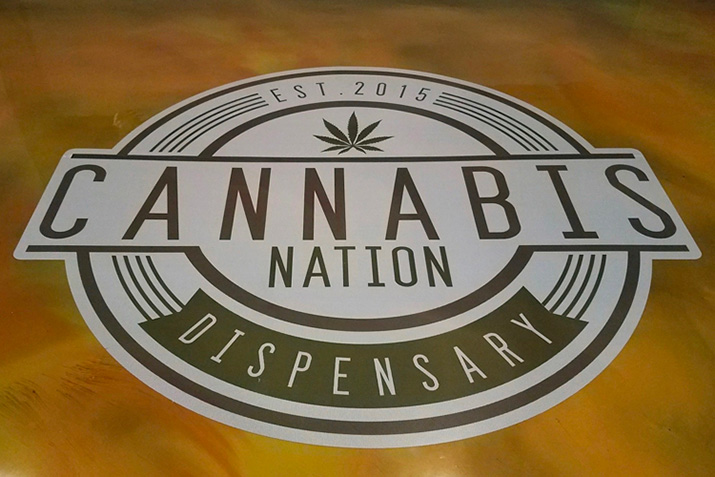 These flooring systems are resinous finishes engineered for various applications in the medical cannabis industry. These applications include cosmetically appealing floors for retail medical dispensaries, ultra-durable surfaces for indoor cultivation areas and laboratory-clean flooring for processing and extraction facilities as well as testing labs.
---
May 13, 2020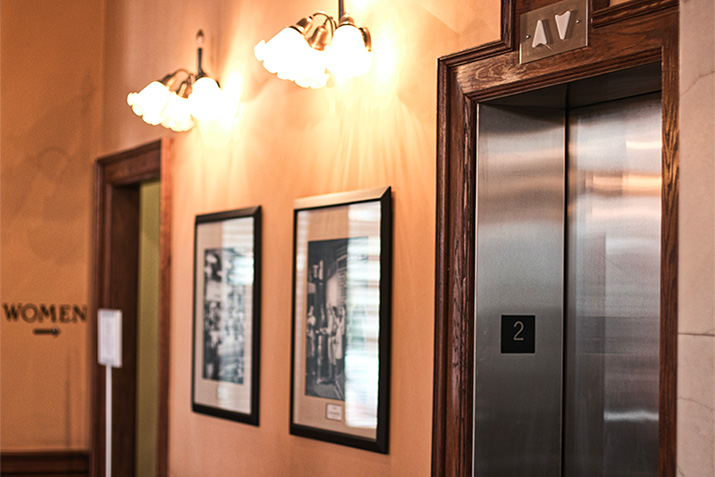 When having flooring installed in your facility, office space, store, or apartment property, it's easy to overlook the passenger elevator cab flooring. Because tenants, customers, and employees often enter and exit with a ride on your elevator, the interior design and the floor of your elevator can leave a lasting impression on visitors. Elevator flooring is especially important in New York City and urban areas where there are a great many highrise buildings.
---
September 13, 2019
Cost has long been a deciding factor for decision makers in the construction industry. Many gypsum underlayment system alternatives, including fiberboard systems, boast a lower price point, but how do they really measure up?
---
August 19, 2019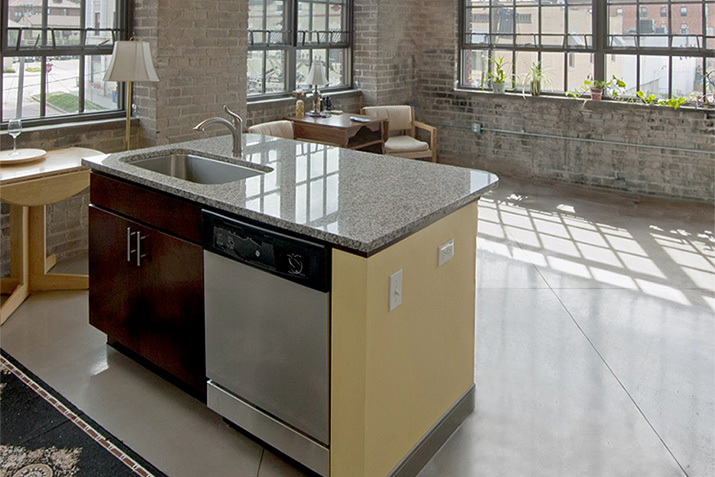 Utilizing green building products like Acousti-Mat 3/4 and Gyp-Crete 2000/3.2K, Serrano Lofts was able to achieve LEED®Gold Certification. For added sound control, one layer of Acousti-Mat 3 and Acousti-Mat were installed.
---
July 30, 2019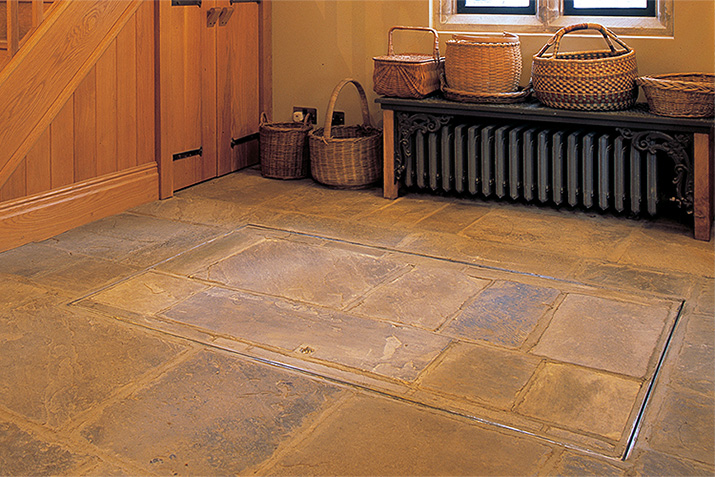 BILCO offers a complete line of floor doors that are designed to accept flooring and paving materials, making them virtually hidden in finished flooring areas. Products are available to receive composition tile, carpeting, or architectural flooring materials up to 1" (25 mm) in thickness.
---
July 5, 2019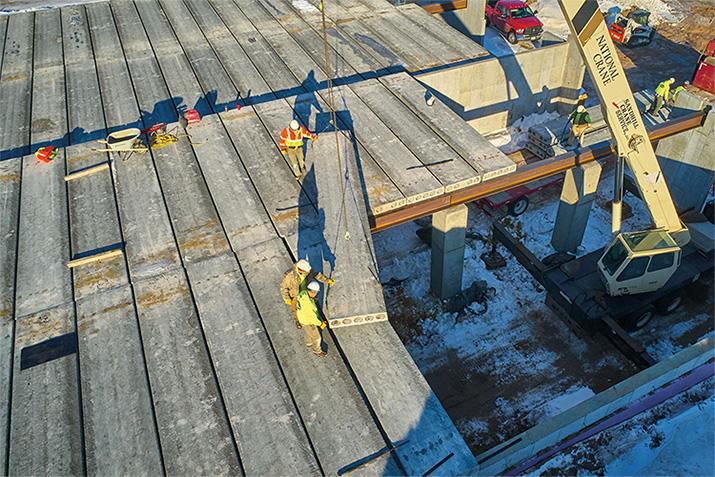 For architects and engineers, sustainable construction is no longer a buzz word – it makes sense. According to the National Precast Concrete Association, sustainable construction refers to meeting present day needs without sacrificing the needs of future generations. Following sustainable construction practices reduces our environmental impact, improves air quality for communities, and can lower operating costs for buildings. In addition, sustainability focuses on building long lasting infrastructure. The American Society of Civil Engineers' most recent report card gives America's infrastructure a D+ grade.
---
May 31, 2019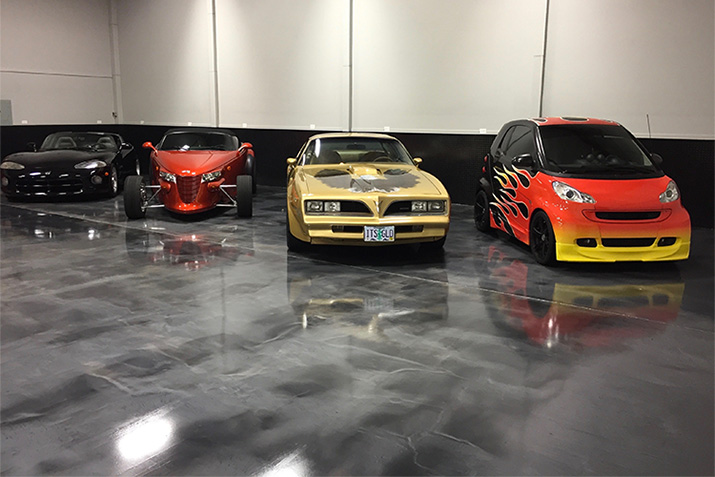 People are choosing Reflector™ Enhancer Flooring Systems because they are a completely custom floor that add a unique design element to your space. These specialty floors will be sure to catch someone's attention. With or without a high-gloss finish, these floors create a feel of movement that mimics water because they are seamless and fluid-applied in place.
---
February 27, 2019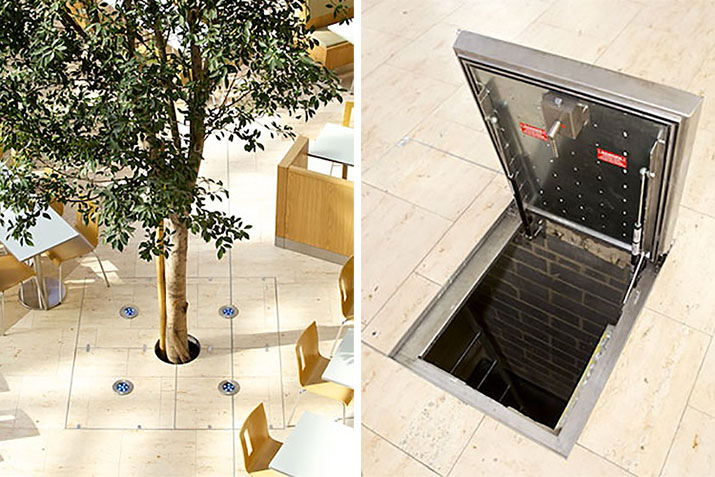 Find out how tree grills and floor access covers from Howe Green were used to enhance the aesthetics of The Wintergarden, the dining space at Bluewater.
---
February 15, 2019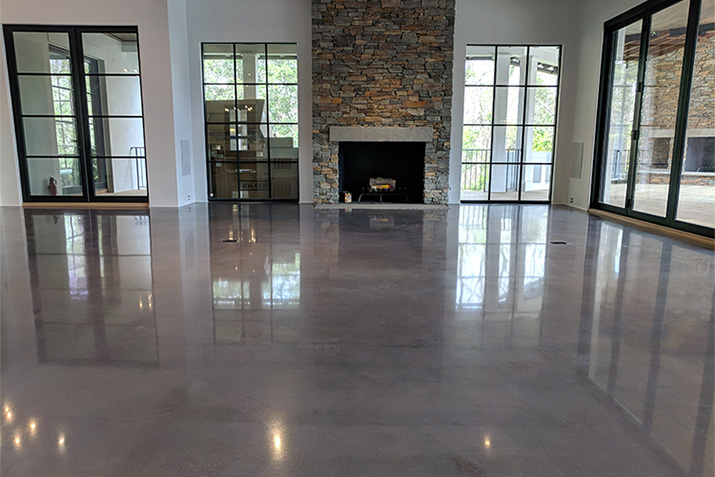 Polished Concrete Floors are extremely popular. Many property managers are replacing their VCT, Ceramic Tile, and Linoleum floor coverings with polished concrete flooring. Polishable concrete overlays add LEED points to a project making them appealing for architects and green builders. Architects also appreciate polished concrete's reflectance because it decreases the need for artificial light.
---
January 30, 2019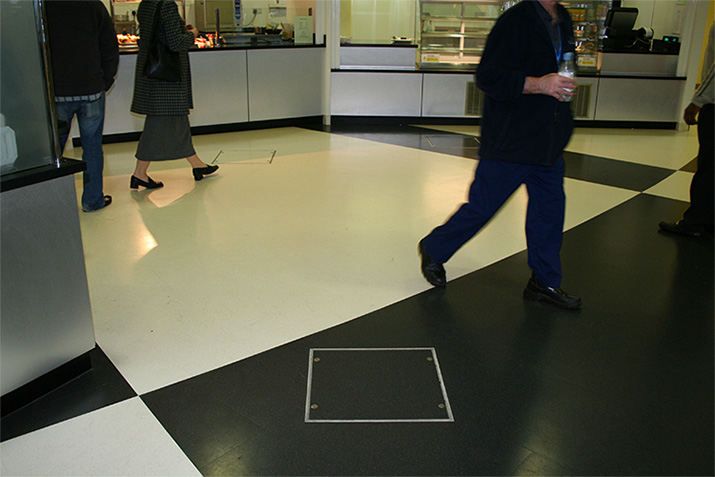 Howe Green offers the Visedge series of floor access covers that have been specially designed for sheet flooring such as PVC, linoleum and rubber and some carpets.
---
January 16, 2019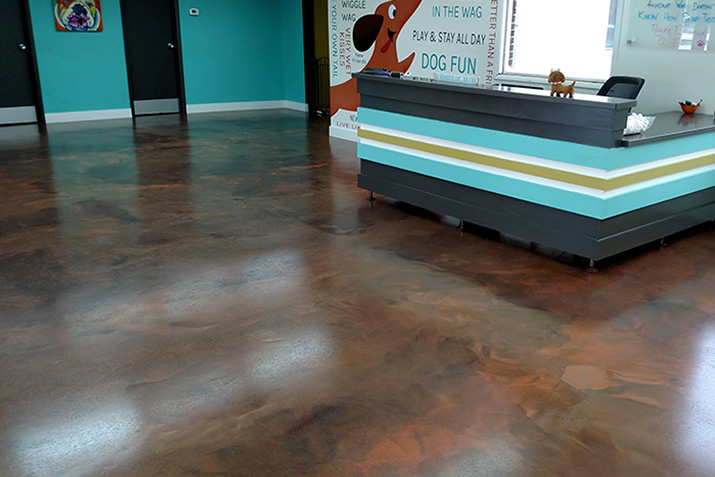 The REFLECTOR™ Enhancer Flooring System is a specialty, high build, self-leveling, fluid-applied floor coating. Engineered for commercial, industrial and residential applications where a durable, long-lasting, aesthetically unique, easy to maintain and completely custom floor is required. Due to the unique and unrepeatable nature of these flooring systems, consult with a technical representative before installing or specifying.
---
December 21, 2018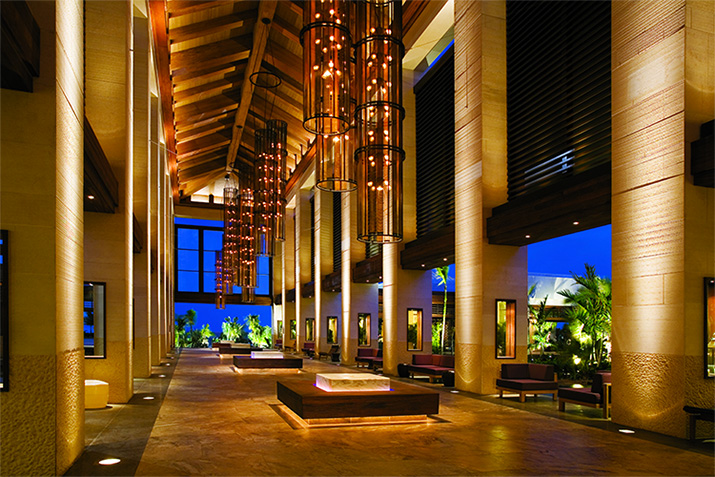 Amazingly thin panels constructed of natural stone with reinforced aluminum honeycomb backing material, StonePly HC Stone Panels are your best bet for different cladding applications that require thin, lightweight, and high-quality solutions. With sixty times the impact strength of a three-centimeter granite, plus the beauty and elegance of natural stones like limestone, marble, granite, onyx, and travertine, StonePly HC Stone Panels make cladding applications easier and superb.
---
November 28, 2018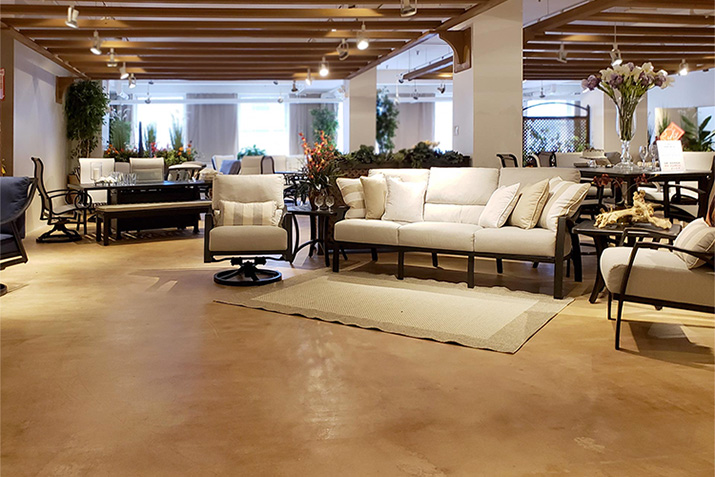 Shopping for furniture is a bit like shopping for a new car or a piece of art. The environment in which the furniture is displayed is important enough that it should present the beauty of the furniture while at the same time not distracting potential customers from imagining how it might look if it was theirs. Microtopping floors in retail furniture stores achieve this, by being both durable and beautiful, as well as presenting a clean, blank slate for shoppers to project their own dreams upon.
---
July 27, 2018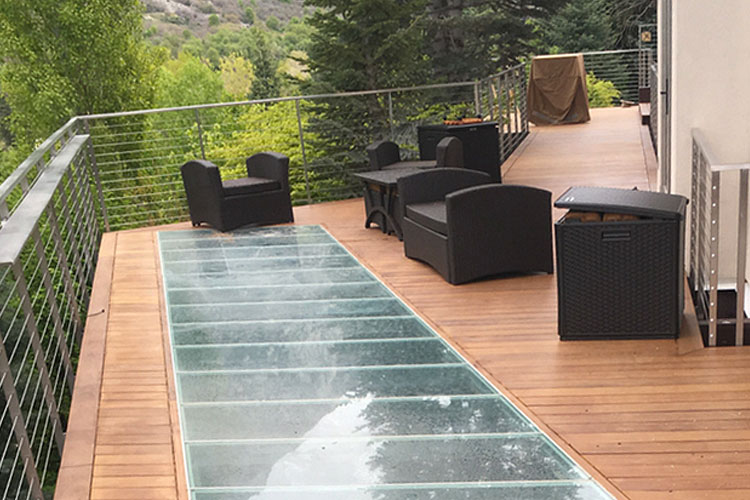 Learn 7 fun ideas using glass to jazz up your outdoor deck, patio or garden this summer.
---
May 7, 2018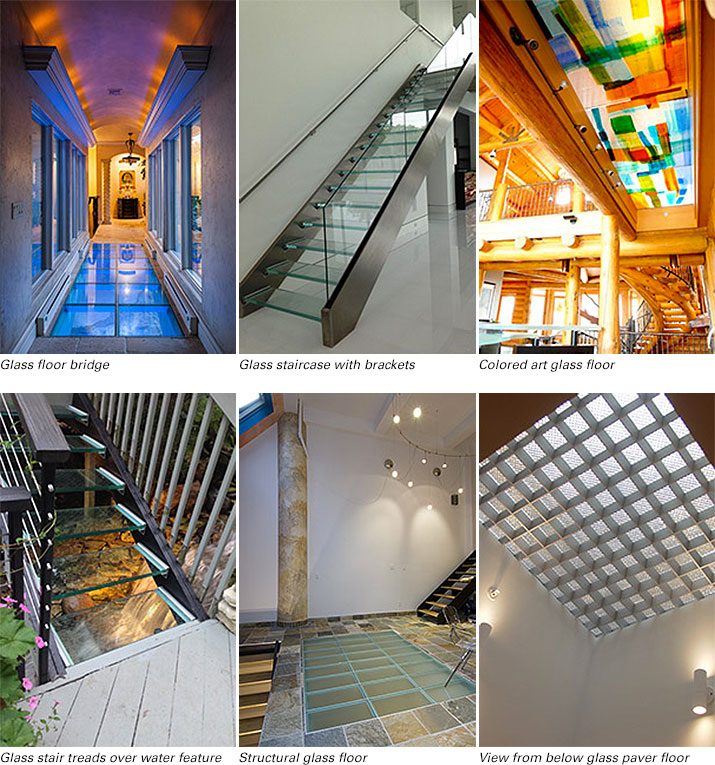 Glass flooring provides an exciting combination of style and function, making a dramatic impression in both residential and commercial spaces. Structural glass floors, bridges, landings and stair treads can add light to lower level spaces and provide a unique design element to any interior.
---
April 26, 2018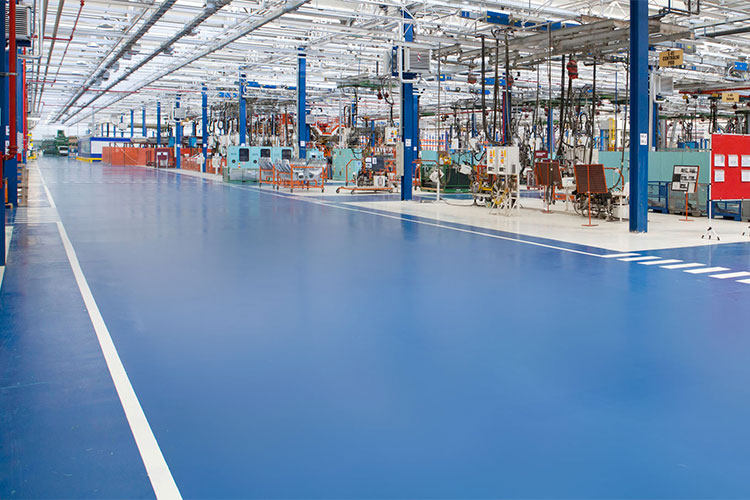 Unless you are a resinous flooring professional or a chemist, it can be hard to differentiate between Polyaspartic, Epoxy or Polyurethane coatings. In many resinous flooring projects they are combined in a flooring system. Each one of these resins serves a purpose.
---
January 4, 2018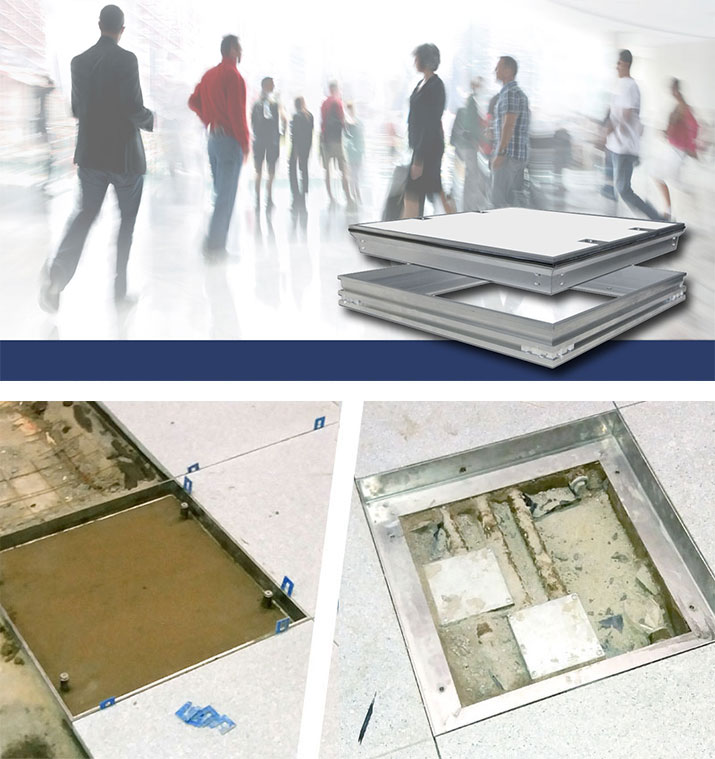 Howe Green has supplied over 400 access covers to Tier 1 contractors working on Europe's largest construction project – Crossrail. The new Elizabeth line will comprise 118 kilometres of track running through London and the South East and is set to reduce average journey times significantly. The Elizabeth line will open in December 2018 when services commence through central London. Tier 1 contractor Laing O' Rourke has specified Howe Green access covers for Canary Wharf, Custom House and Tottenham Court Road stations.
---
December 13, 2017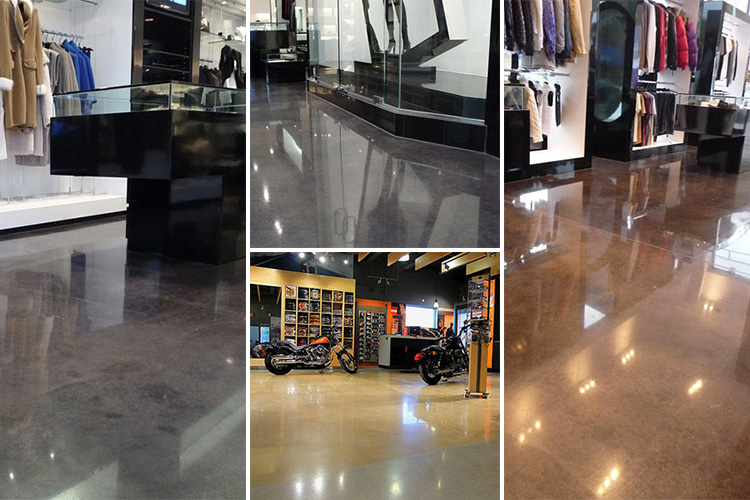 Polished concrete flooring is one of the hottest trends for homeowners and business owners alike. Thanks to recent advancements in equipment and technology, the process of polishing concrete is more efficient and economical than ever. Concrete surfaces, both old and new, can be polished to a high-luster finish. When compared to other types of flooring: marble, tile, linoleum, wood and coated concrete, polished concrete is more durable and better performing. Polished concrete never needs waxing and is therefore low maintenance as well.
---
November 14, 2017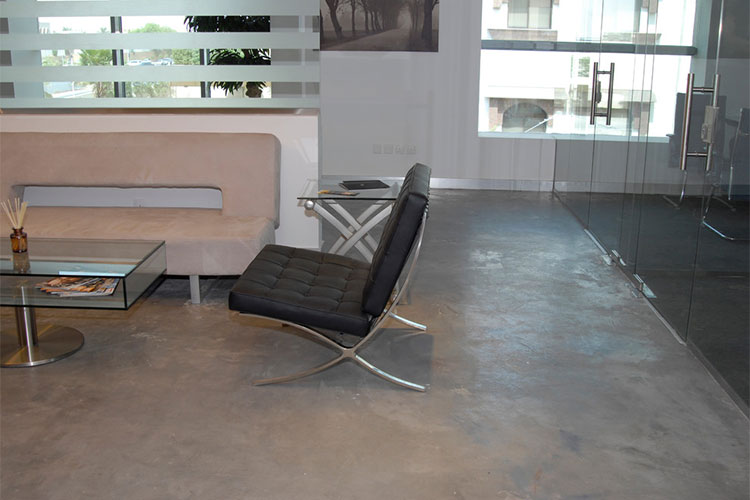 Elite Crete Systems has solutions to concrete floor problems and the design and decor experience to provide a truly unique one of a kind floor system.
---
September 25, 2017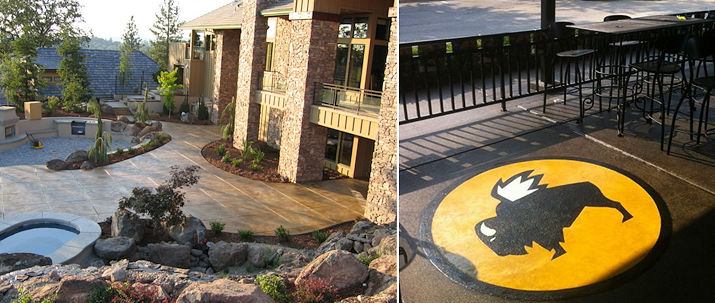 Known for its incredible beauty, strength and affordability, thousands of retailers, restaurants and showrooms nationwide are choosing decorative concrete. With decorative concrete coatings and finishes, your business can transform a dull slab of grey concrete into a work of art and extend the life of your flooring. While decorative concrete coatings offer many great benefits, here are some of the key advantages: