architecture - engineering - construction

Building
---
September 28, 2020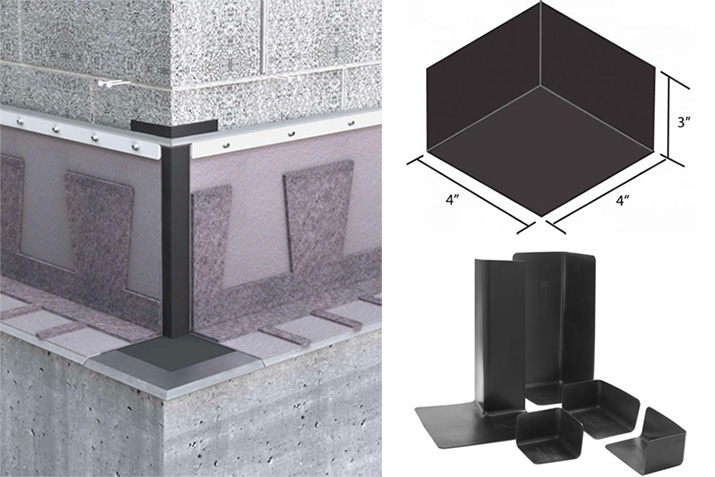 Flashing components are as important to the flashing system as the selection of membrane when it comes to keeping the building dry. Flashing is not something that can be installed somewhat correctly. It has to be correct. The money and time required to "re-do" flashing comes straight out of your pocket as a contractor. Here is an informal discussion about components and opinions that are based from learning things in this trade- in some cases, the hard, expensive way.
---
September 9, 2020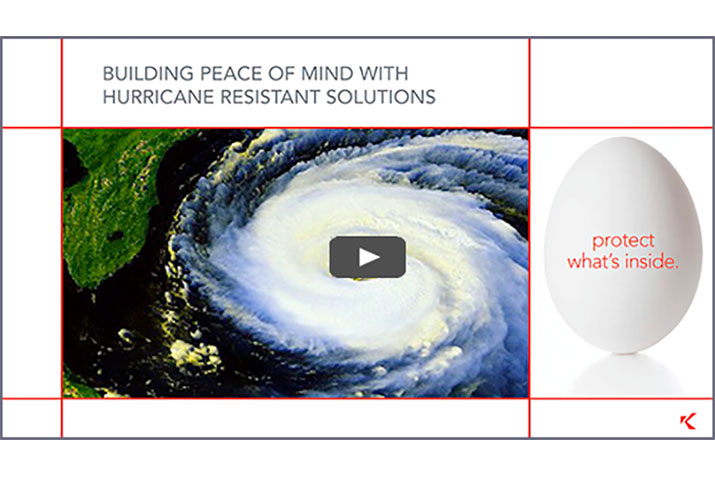 Nature can create high-impact damage that poses a threat to a facility's integrity and occupants' wellbeing; that's why we've developed a range of products designed to withstand the wrath of hurricanes and help provide increased protection throughout the year. Whether new construction or retrofit applications, Kawneer helps build a legacy around defending against damage and devastation, helping protect what's inside. After all, it's what's on the inside that matters the most.
---
April 15, 2019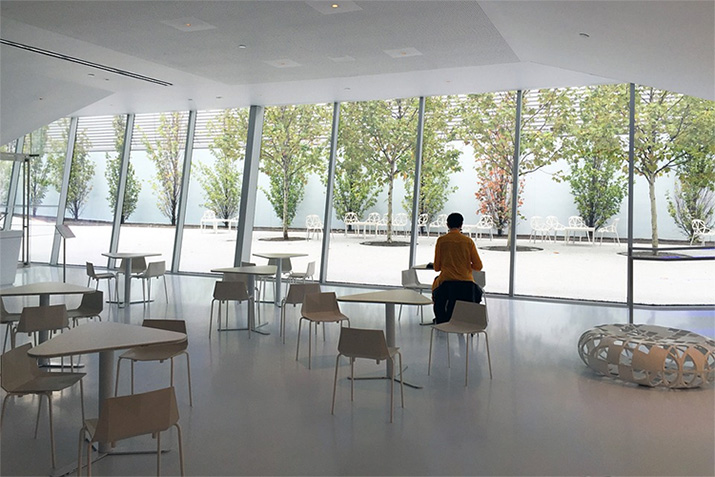 It's no wonder theEdge in Amsterdam has been touted as the world's smartest building. Everything is connected to the Internet. Lighting, temperature controls – even espresso machines and bathroom towel dispensers – are linked to central dashboards that track usage patterns and adjust settings or send alerts, accordingly. Employees use a smartphone app to check their schedules, find a workspace and much more.
---
February 21, 2019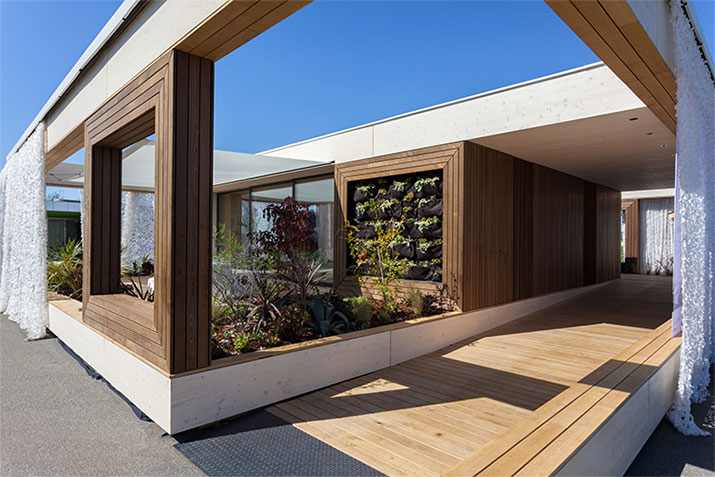 Here's a quick look at the key architectural trends forecasted for 2019. According to Build, advanced technologies and materials will continue to impact the way we design and build. We already know that augmented and virtual reality, AI and drone devices, as well as 3-D printing and other technologies, are altering construction practices — as is the trend for off-site, prefab construction.
---
March 26, 2018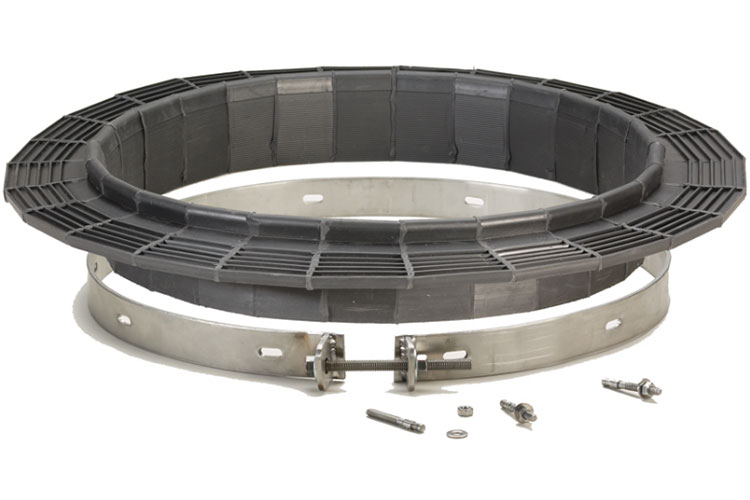 Earth Shield® has solved a long-standing problem for engineered concrete structures with circular protrusions, such as columns, pipes, piers, and pilasters. The problem: how to permanently seal the concrete joint when cast-in-place concrete is formed against an existing circular member.
---
March 18, 2018
Do you understand the five phases of design? Here is some insight:
---
October 31, 2017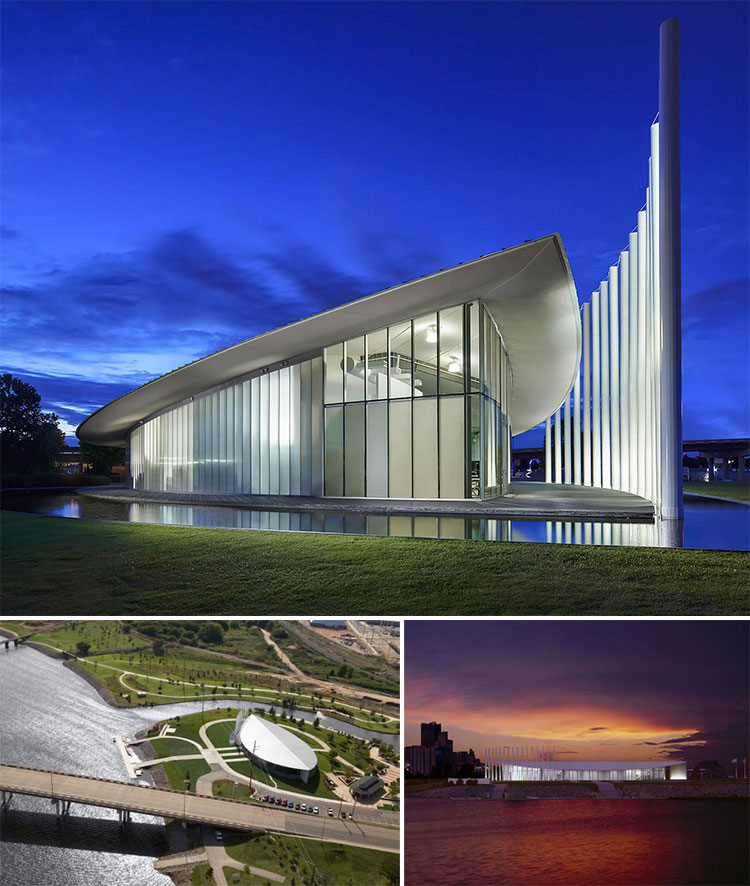 The Chesapeake Boathouse shows the design capabilities of combining translucent cellular polycarbonate with glass vision panels.
---
October 18, 2017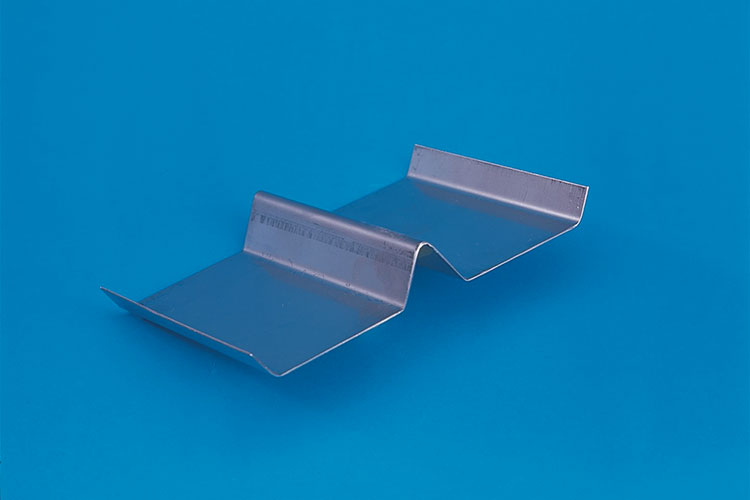 Earth Shield® Stainless Steel Waterstop can stop even the most corrosive fluids in their tracks, even at severely elevated temperatures. A variety of metals, grades, and gauges are available.
---
October 12, 2017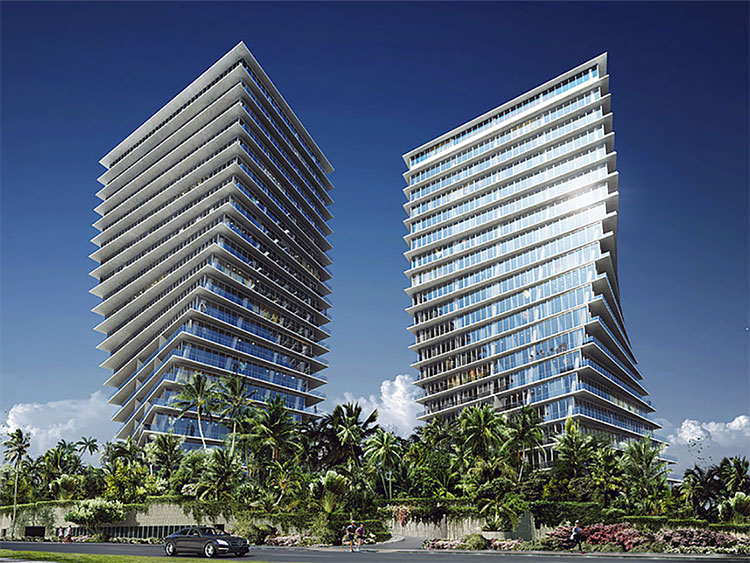 The Grove at Grand Bay luxury residential towers in the Coconut Grove neighborhood of Miami, Florida, are built on a PENETRON ADMIX-treated concrete foundation. Inaugurated in May, both of the visually distinctive towers are almost sold out.
---
September 1, 2017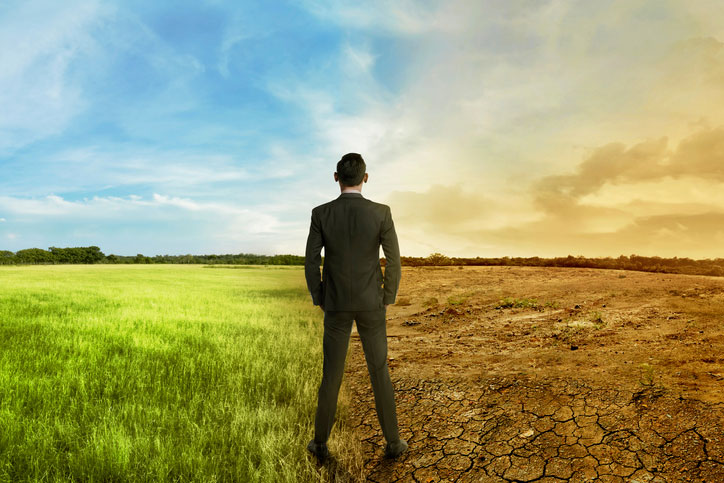 Being a mason is a hard job. You need to make sure every measurement is as accurate as possible, and even in this technologically advanced age we live in there's a great deal of grunt work to the job. As if that wasn't enough, though, masons now have to grapple with climate change. If you're in the field, trying to make sure your buildings last, this isn't some theoretical thing that's going to happen in some vague future… this is something that's impacting your business now. Here are five ways that climate change is going to burden your business.
---
August 28, 2017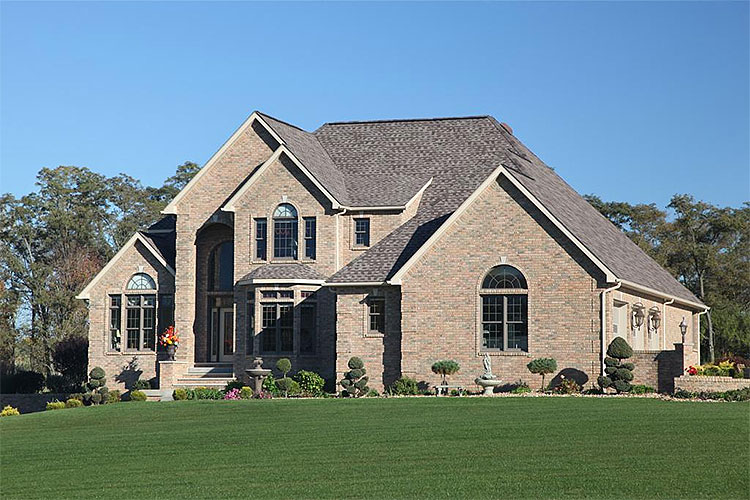 Manchester Blend a hot trend in the color world! Earth tones work well with any color scheme.
---
August 9, 2017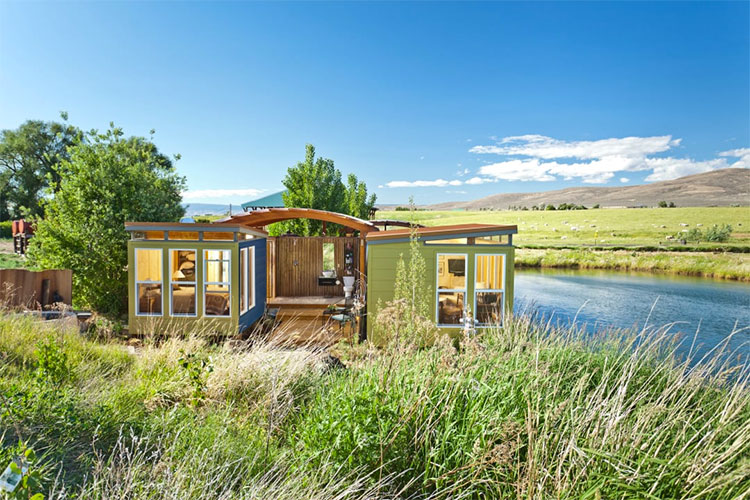 As the trend to downsize picks up speed, vertical and lap siding from AIA partner James Hardie has the look, efficiency, and durability to fit right into a tiny design.
---
August 1, 2017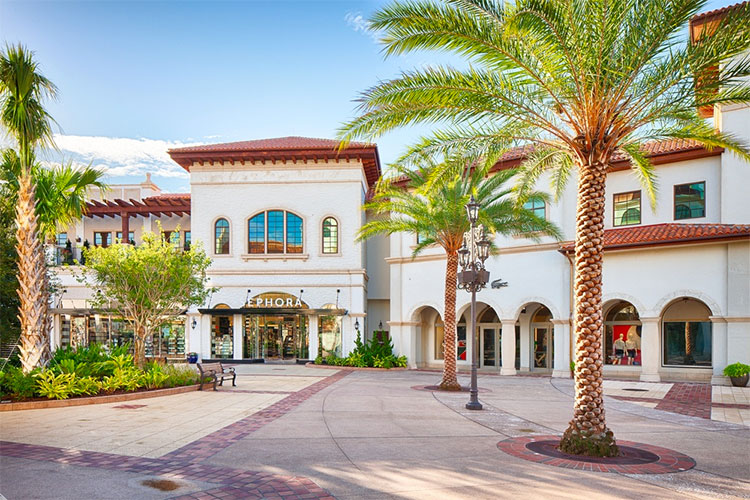 KHS&S is an international design-assist specialty contractor with a portfolio that includes more than 5,000 casino resorts, hospitals, hotels, entertainment venues, retail facilities, theme parks, attractions and public works projects around the country and overseas. Founded in 1984, the firm is now the second largest specialty wall and ceiling contractor in the USA.
---
June 21, 2017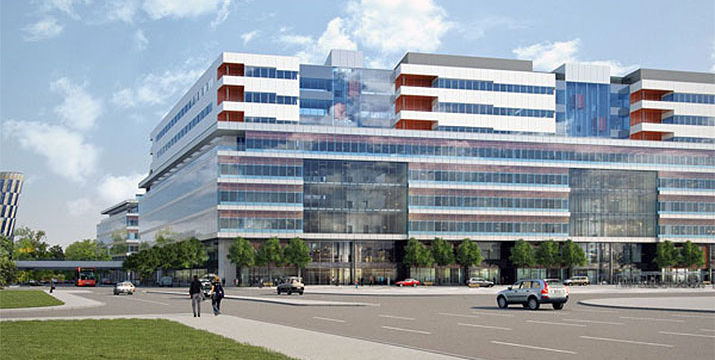 The New Karolinska Solna University Hospital (NKS) in Stockholm has been hitting the headlines for over a decade. The original Karolinska University Hospital was founded in 1930. Since the 1930's the hospital campus has expanded to cover a vast area with an estate of over 40 separate buildings.
---
June 6, 2017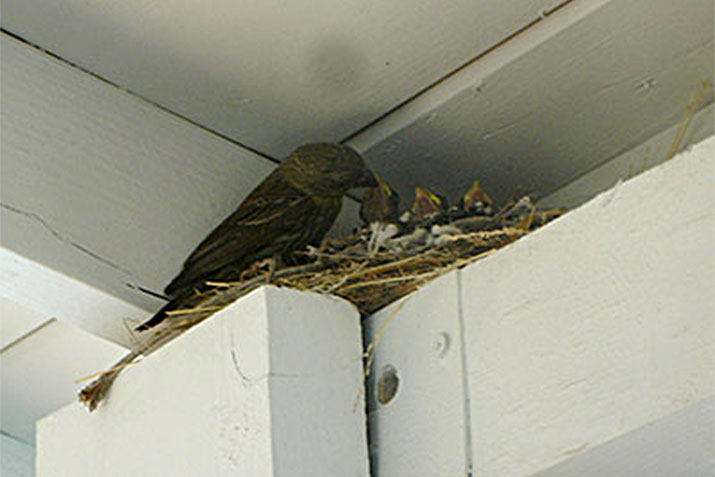 Pest birds are always looking for a place to roost and nest on buildings and commercial property. Most buildings provide these things. The most effective way to prevent birds from nesting around your property is to be proactive. And that means making your property less of a bird magnet.
---
May 29, 2017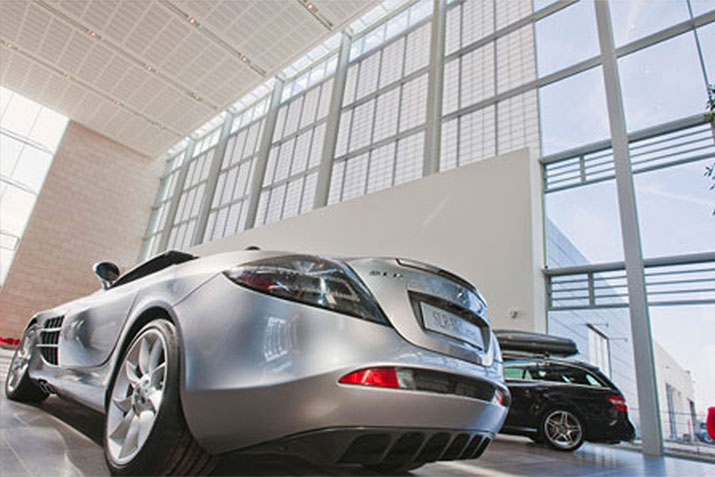 Big and bold. Curvaceous and intelligent. If you are looking for the latest industry insights and trends in building design for 2017, getting together with architects and builders throughout the world is a sure way to fill up your notebook and keep you current.
---
May 15, 2017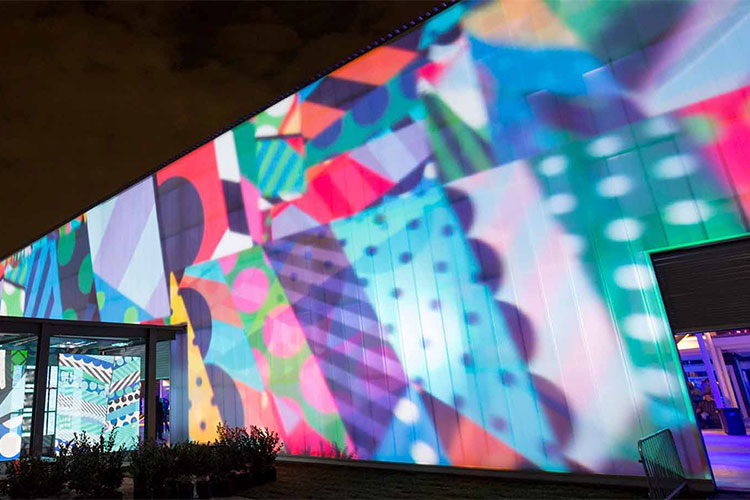 Three new polycarbonate glazing options are available for the LIGHTWALL 3440® interlocking translucent wall panel system from Exterior Technologies, Inc. (EXTECH): Anti-Reflective, Infrared-Blocking and Anti-Graffiti.
---
April 28, 2017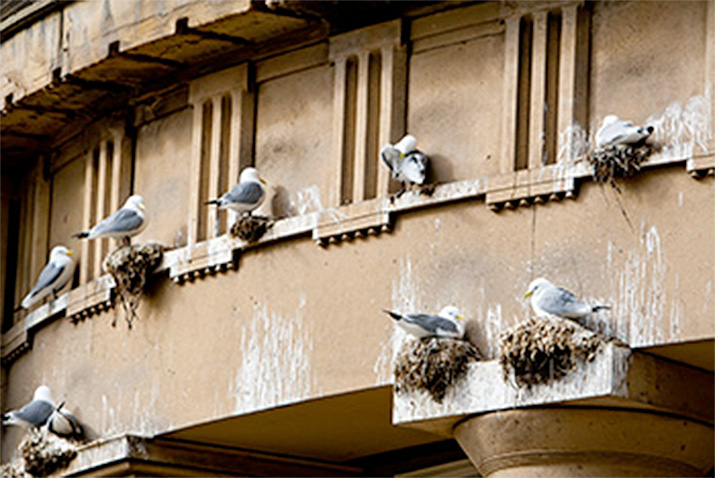 Pest birds are always looking for a place to roost and nest on buildings and commercial property. The most effective way to prevent birds from nesting around your property is to be proactive. And that means making your property less of a bird magnet. Once you've done that, it's best to install some effective and humane bird deterrents to keep birds away.
---
March 17, 2017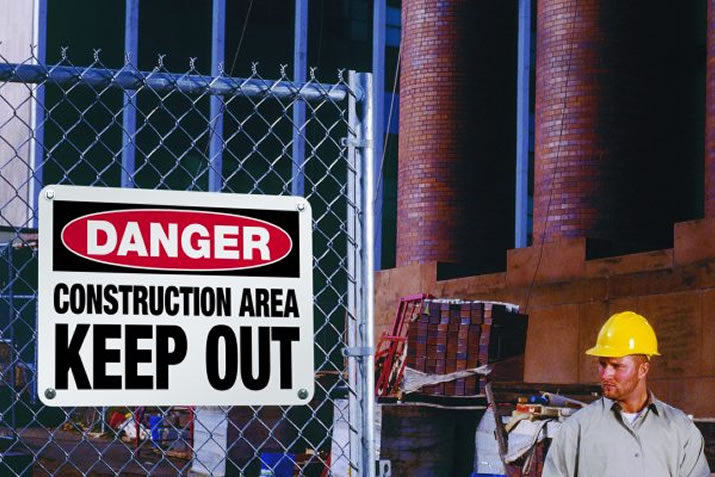 According to the Hazard Communication Standard from OSHA, organizations must post safety signs that comply with standards from the American National Standard Institute from either 1967-1968 (ANSI Z53.1, Z35.1 and Z35.2) or 2011 (ANSI Z535.1, Z535.2 and Z535.5). The most effective way to communicate warnings and other important safety messages to employees and visitors alike is through the use of safety signs.
---
March 13, 2017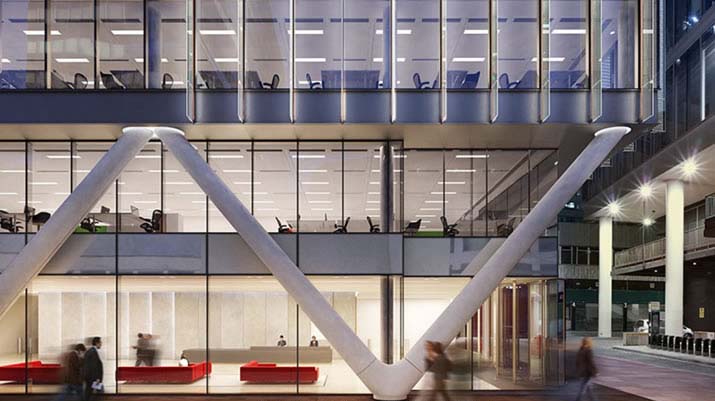 Moorgate Exchange is one of the first buildings in the UK to achieve both BREEAM Excellent and LEED Platinum ratings, and is an excellent example of how Xypex Admix can be used to simplify the production process of waterproofing and concreting.