architecture - engineering - construction

Building
---
Earth Shield® has solved a long-standing problem for engineered concrete structures with circular protrusions, such as columns, pipes, piers, and pilasters. The problem: how to permanently seal the concrete joint when cast-in-place concrete is formed against an existing circular member.
The Earth Shield® system functions as an internal dam, centrally located within the cast concrete, to stop aggressive chemicals, solvents and hot petroleum oils from penetrating the joint. By preventing the passage of hazardous liquids the Earth Shield® provides facility owners, engineers, and contractors with the necessary EPA-mandated containment compliance (EPA Title 40 CFR 265.193). Of course, the system prevents the passage of water as well. The mechanical properties of the polymer, plus the tear-web design of the JP320L and JP621L profiles, enable the waterstop to function equally well in isolation and construction joints.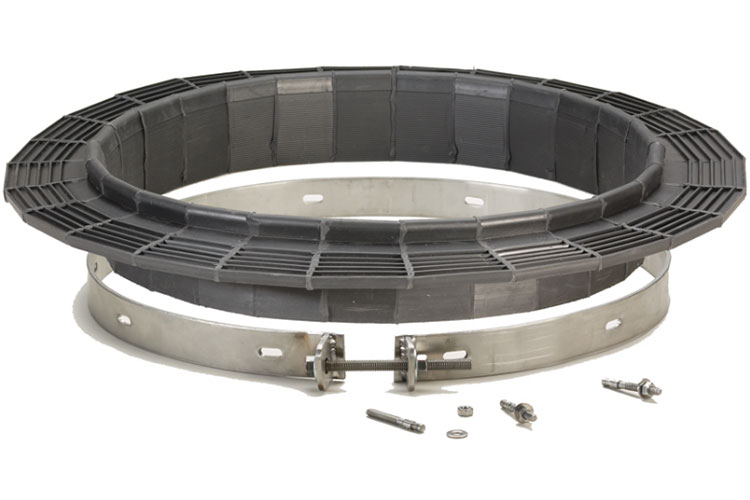 Earth Shield® Part No. JP329LC1
Company: JP Specialties, Inc.
Source: https://www.clearslide.com/view/new/mail?iID=gns2KKbH7drC4P25PKww
Tags: Building | Concrete | Construction | Engineering | Waterproofing
---
The architectural design process consists of five phases. As you begin working with an architect, or consider hiring one, it's helpful to know where you are in the process and where it will take you. An architect will orient you during each phase, and work with you to get the most value from each stage of the process. It's a time-tested method for establishing a close working relationship between you and your architect, and producing the very best buildings.

Two architects go over a series of drawings at the Bonstra | Haresign Architects office in Washington, DC. (Carl Bower)
Phase 1: Originate
This first phase includes all of the discussions, thought, and exploration that lead to the moment when you realize you need to build something new. The phase ends with your decision to move forward with a project.
Phase 2: Focus
Here you define the project - its scope, features, purpose, and functionality. This is the time to select an architect and establish an owner-architect agreement. Together with your architect, you develop and refine a "vision" for the project. Your architect leads you through a "programming" exercise to help you explore the needs of those who will live, work or play in the space you create. You will identify the services you need from your architect, and the design team will begin to form a cohesive relationship and a shared concept for the final building.
Phase 3: Design
Once the requirements of the project are determined, the design phase begins. Your architect gives shape to your vision through drawings and written specifications. Your input into this phase is vital, as you get the first glimpses, and then a more defined look at how your building will take shape. It is important to establish a clear decision-making process with your architect during this phase. The design phase ends when you agree to the plans that will guide construction.
Phase 4: Build
The contractor who will construct your building becomes the most active member of the team during this phase. Investments are made in materials, and timetables are extremely important. Good communication within the project team is critical, as the need for changes often arises. This is typically the time of highest stress for the project owner. Your architect will discuss changes and options with you, and ensure that alterations are compatible with your vision for the project.
Phase 5: Occupy
This phase beings the day the project is up and running and never really ends. It's where your satisfaction with the project is determined. If you are turning over the project to others who will ultimately use it, good communication during that process is important. Your architect can help ensure that the terms of your building contract were met, and can use the experience of this project to inform future work, should you team together again. For these reasons, it's a good idea to maintain a relationship with your architect.
For assistance finding an architect, visit Houzz and search through their database of AIA members.
About the author: David Kim, AIA, is an architect and the 2017 chair of AIA's Retail and Entertainment Knowledge Community.
Company: AIA (American Institute of Architects)
Of: David Kim, AIA
Source: http://www.topicarchitecture.com/articles/74666-understanding-the-five-phases-of-design
Tags: Architecture | Building | Design
---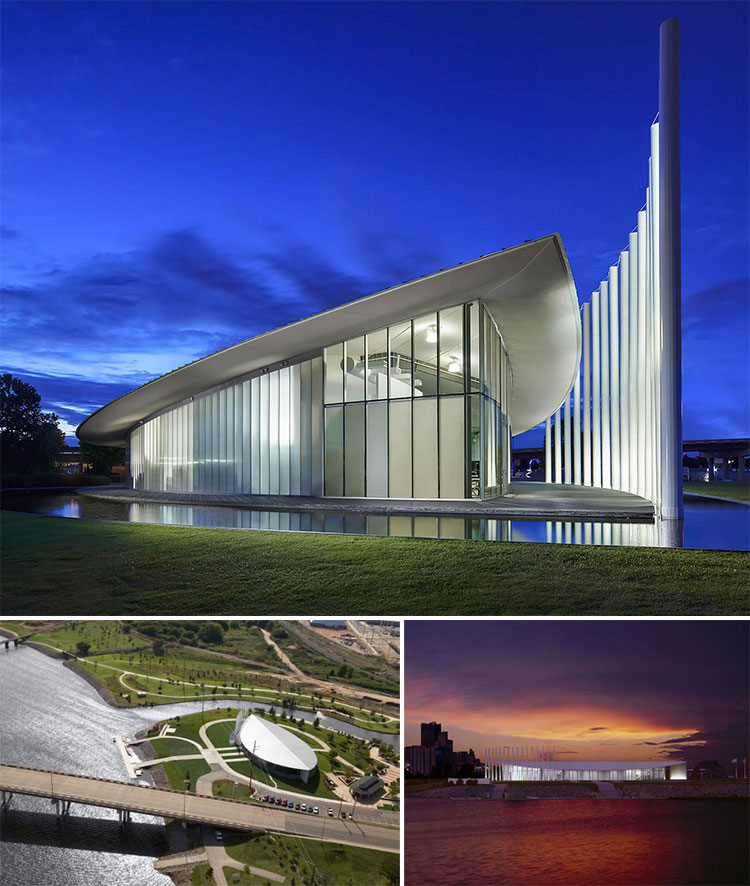 Location: Oklahoma City, OK
Architect: Elliot + Associates Architects
System: LIGHTWALL
The Chesapeake Boathouse shows the design capabilities of combining translucent cellular polycarbonate with glass vision panels. Framing systems that can accommodate both polycarbonate and glass effectively are a rare commodity, but EXTECH's systems possess this capability.
To create this sparkling facade, EXTECH's LIGHTWALL standing seam panels were connected directly to steel studs, nominally 2 feet on center. To create the smooth exterior, the standing seams were turned inward.
Due to the lightness of the polycarbonate panels, the installation time for the application was minimized. The end result not only delivered natural daylighting for the daytime hours, but it also provides a charming aesthetic by glowing like a constellation at night.
Company: EXTECH/Exterior Technologies, Inc.
Product: Translucent Walls
Source: https://extechinc.com/project-gallery/translucent-walls/translucent-panels-chesapeake-boathouse-oklahoma-city-ok/
Tags: Architecture | Building | Design | Lighting | Wall Panels
---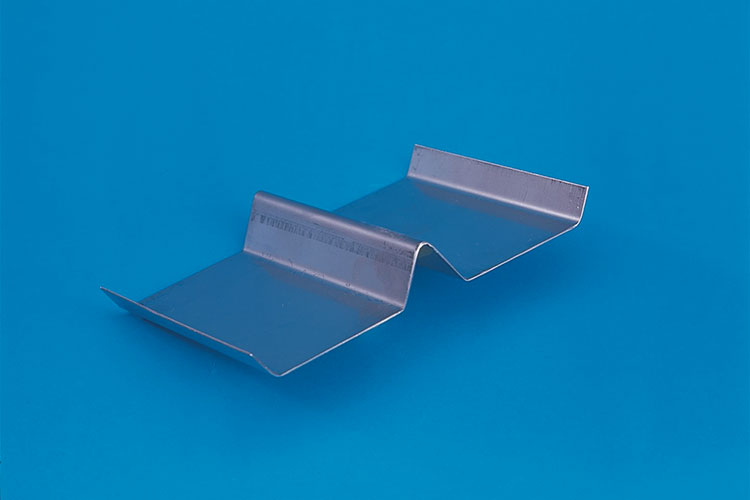 Earth Shield® Stainless Steel Waterstop can stop even the most corrosive fluids in their tracks, even at severely elevated temperatures. A variety of metals, grades, and gauges are available. Earth Shield® utilizes 20 gauge 316 low carbon as our standard alloy, which offers broad spectrum corrosion resistance to most aggressive media, and is virtually untouched by the deleterious effects of ozone, making it an ideal choice for ozone contactor structures used in modern water treatment plants.
Hydrophobic SS Waterstop
Prevents the passage of extremely corrosive fluids (even at elevated temperatures) through concrete joints by creating an internal dam, spanning both sides of and running continuously along the concrete joint.
The most difficult to install waterstop, as split-forming is always necessary (with the exception of retrofit profiles). Also, TIG or MIG welding is required.
Contains no plasticizer to leach out (unlike PVC) from exposure to hydrocarbons, acids, ozone, ultraviolet radiation, or time.
Products are available for above- or below-grade; limited-moving or non-moving applications.
Designed to last the life of the concrete structure.
Able to withstand extreme temperature conditions (high heat, LNG, etc).
Earth Shield® Stainless Steel Waterstop is available in many standard shapes and sizes, including profiles for new construction and retrofit. All change of direction fabrications can be pre-manufactured leaving only straight butt welding for the field.
Company: JP Specialties, Inc.
Product: Earth Shield® Stainless Steel Waterstop
Source: http://waterstopking.blogspot.nl/2017/08/stainless-steel-waterstop-for-high-heat.html
Tags: Building | Metal | Waterproofing
---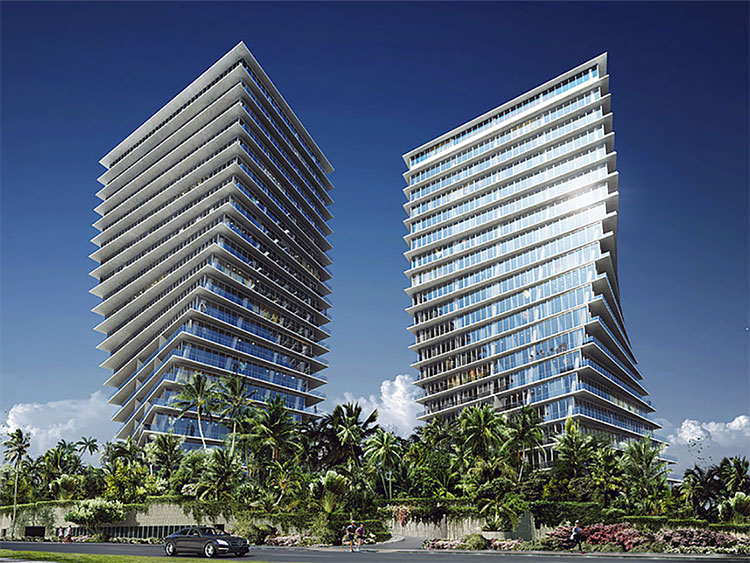 Hyper-modernist: The Grove at Grand Bay towers, designed by the Bjarke Ingels Group (BIG) architects, rest on a foundation treated with PENETRON crystalline technology
The Grove at Grand Bay luxury residential towers in the Coconut Grove neighborhood of Miami, Florida, are built on a PENETRON ADMIX-treated concrete foundation. Inaugurated in May, both of the visually distinctive towers are almost sold out.
The amazing architectural design of the towers is a notable milestone in the quickly evolving skyline of the Miami area. In a city famous for its Art Deco and Mediterranean-style architecture, the hyper-modernist design of the new Grove at Grand Bay towers was designed by the renowned Bjarke Ingels Group (BIG) architects. Both towers are 20 floors high; the 96 luxury condos (59 units in the North Tower, 37 units in the South Tower) all have breathtaking views of Biscayne Bay.

Located only 18 feet (5.2 m) above sea level and featuring a rooftop pool on both the North & South Towers, PENETRON was tapped for a durable waterproofing solution.

The originally specified conventional waterproofing system and dewatering of the job site became problematic early in the project. CEMEX offered a PENETRON ADMIX-treated concrete mix as a solution, which was used for the building foundation elements. The results were seamless.
Company: Penetron International
Product: Penetron Admix
Source: http://www.penetron.com/press/view/Distinctive-Dual-Towers-Built-on-PENETRON/
Tags: Architecture | Building | Concrete | Waterproofing
---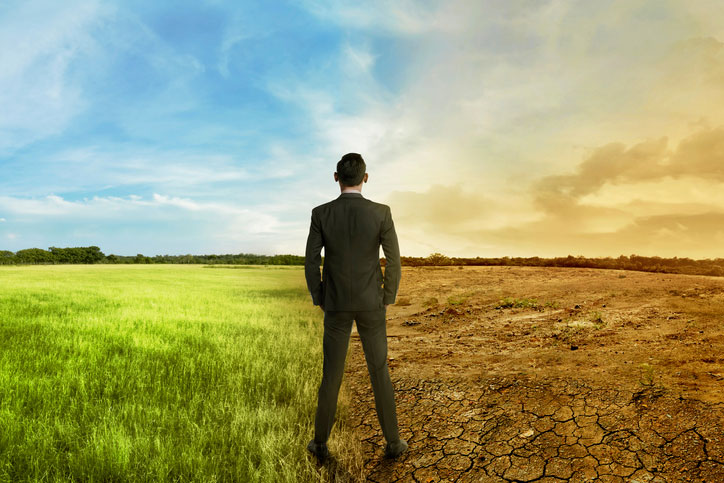 Being a mason is a hard job. You need to make sure every measurement is as accurate as possible, and even in this technologically advanced age we live in there's a great deal of grunt work to the job. As if that wasn't enough, though, masons now have to grapple with climate change. If you're in the field, trying to make sure your buildings last, this isn't some theoretical thing that's going to happen in some vague future… this is something that's impacting your business now. Here are five ways that climate change is going to burden your business.
#1: Harsher Working Conditions
We all know how tough it is to get the job done when there are record-breaking temperatures making the day unbearable. Heat, especially when combined with hard work and long hours, can complicate any job. Especially when you consider that regular breaks, hydration, and keeping workers cool are necessities, not conveniences. Climate change means it will be hotter than ever before, and that the heat may last significantly longer than it did in the past.
#2: Changes in Material Supply and Demand
Climate change isn't a single drop of water falling in a select area. Everyone gets wet in this rainstorm, and sometimes that can have unexpected results. Such as, for example, changes in the cost and supply of basic building materials.
Take lumber, as an example. Lumber is often seen as a lightweight alternative to masonry, but how will logging and forestry concerns change when the climate alters? Will there be more restrictions on when wood can be harvested, and by whom? Will there be additional taxes and tariffs put on lumber as a way to curb deforestation and fight greenhouse gases? Alternatively, will fossil fuels become more expensive, making it costlier to ship heavy materials like stone and brick? If green vehicles become more common on the roads, will shipping costs drop?
These are all potential concerns masonry businesses have to consider when it comes to the potential effects of climate change, and how humans choose to fight it.
#3: Changing Environments
You have different concerns when you build a structure next to the sea-shore than you do in the desert… but climate change can change the types of methods and materials you need to use in the very near future. As weather patterns change they can bring rising sea levels, droughts, and other issues that are going to impact the jobs you receive in the future, and which will alter how effective your work has been in the past.
#4: Public Perception
In today's business climate it's not enough to offer a good product, or provide a good service; customers want to know where you stand. When it comes to climate change, that means customers will want to see your green credentials up-front. They'll ask where your products come from, and how your process helps in the fight against greenhouse gases. So it rests on you to be able to answer those questions, and to explain to your future customers that by supporting you, they are supporting a greener mason than they would get by hiring someone else.
#5: Extreme Weather
Climate change makes extreme weather not just possible, but probable. That means areas which were considered safe from things like floods, tornadoes, hurricanes, or wildfires will have to cope with these events. This could mean your work will be held to higher, or entirely different, standards than it would have been before climate change became a serious problem.
Climate change affects all of us, and we all need to step up to the challenges that come with a changing world. If you're looking for more advice on how your business can provide what your customers need, simply contact us today!
Company: Mortar Net Solutions®
Product: MortarNet®
Source: http://mortarnet.com/5-ways-climate-change-will-affect-business/
---
Face Brick
Brick makes any building look beautiful, of course, but face brick isn't just for an added touch of beauty. Face brick is the term used for brick that isn't needed just for the structure, but also for look, energy efficiency and value. You've likely seen face brick on homes, commercial buildings, fire places, backsplashes, entry walls/gates, multifamily developments, retail developments and schools/universities. It comes in a wide selection of color, texture and size options for a customized look and feel.

Specifically purposed for long-term application, face brick requires little maintenance and allows your home to require less heating and cooling. Belden Brick offers pre-blended face brick to avoid color concentrations and have less scrap at the job site. Belden Brick has been a trusted source for brick manufacturing with a solid reputation built on years of customer satisfaction. From the selection of the brick to the delivery of the product, Belden Brick provides premium customer service and quality.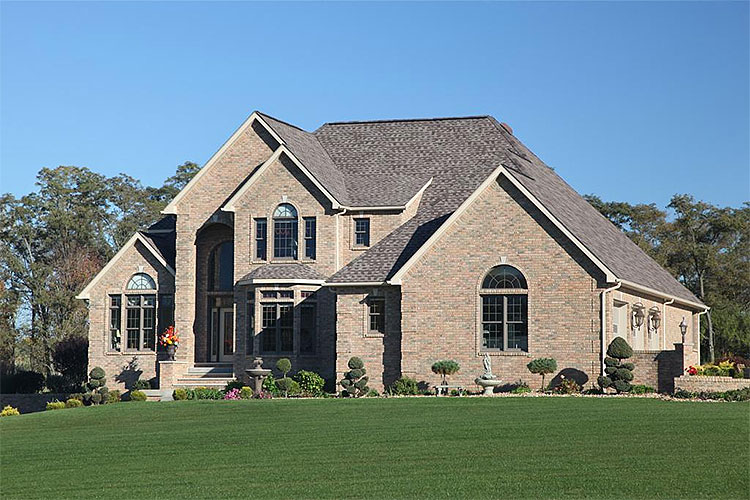 Earth tones work well with any color scheme
Tan bricks offer a similar look to some of the lighter varieties of brick, but with more color saturation. They go well with almost every color scheme, which makes it easy to suit your specific taste. Just about every style of architecture looks good made with tan bricks, both modern and traditional. Each variety of tan bricks provides outstanding quality.
Company: Belden Brick Co.
Product: Tans & Buffs
Source: http://www.beldenbrick.com/onlinecatalog/brick-colors/tan-bricks
Tags: Architecture | Building | Color
---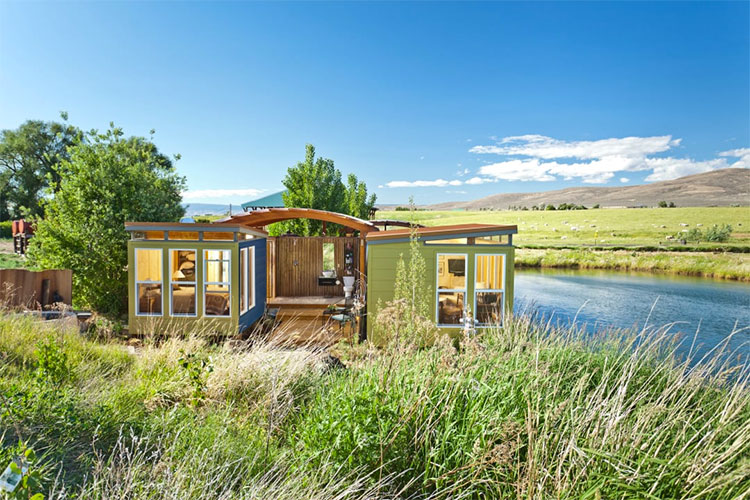 These two sheds showcase the outdoor beauty of ellensburg, washington. The shed on the left serves as a bedroom and the one on the right is a living room, both designed by modern shed.
As the trend to downsize picks up speed, vertical and lap siding from AIA partner James Hardie has the look, efficiency, and durability to fit right into a tiny design
After years of buying bigger homes, the trend to downsize is picking up speed. You can see it in the tiny house communities across the United States, the slew of reality TV shows on the subject, and an increase in the number of architects specializing in tiny living spaces.
In 2013, the average new house size was 2,598 square feet, 41 percent larger than the average new house size in 1973—and those homes were filled with more family members. Just four years later, the zeitgeist steers toward scaling down on square footage, which includes benefits such as reduced cost and environmental impact. Tiny homes, which typically range from 100-400 square feet, produce about 2,000 pounds of CO2 emissions each year as compared to the 28,000 pounds produced by an average-sized home.
Architects designing for small living spaces, including Ryan Smith of Modern Shed, focus on creating a mixed-use space with a stripped back aesthetic that relates to its surroundings in a big way.
"We design to solve needs for space," Smith says. "Sometimes singular use, sometimes a full home." Smith has designed hundreds of customizable sheds that have served as summer homes, winter cabins, offices, meditation rooms, a Seattle Seahawks-colored man-cave, even a sound-resistant recording studio and a sauna.
His structures are panelized and completely adaptable for the client's needs. All components—the doors, windows and roofing—are all designed and made under one roof, as part of a streamlined and efficient system. Any leftover materials roll into the next shed, which means hardly any scraps, Smith says. Everything else is used as firewood to heat the space.
"There's a wonderful modularity and flexibility around the structure itself," Smith says.
The panels can be carried into and around tight spaces, like between your house and your fence, for fast backyard assembly, or can be completely dismantled and reassembled in a new location.
"You can literally take it apart. So if you wanted to make modifications to it, you can pull the puzzle pieces off," Smith says.
Smith uses HardiePanel vertical siding and HardiePlank lap siding because they feels right for the design of the structure, and they're durable and energy conscious, he says.
When it comes to designing sustainably, modular construction is an interesting way to save it and use it again, Smith says. Small structures like these can have a different lifespan than a larger home.
One project in Central Washington [pictured above] combined two Modern Sheds to create one summer compound for working farmers. The space on the left side—tucked into the hillside with a wall of windows—is the bedroom, and the structure on the right—with a standout water view—is a living space with an office and a living/dining room. The center of the home is the outdoor kitchen, connected and covered by a pergola with a sky-view polycarbonate protection but wall-less and open to interact with the outdoors. Because the spaces are so small, the windows help to heat and light the indoor rooms, which makes having a tiny footprint simple.
"Living small doesn't mean you have to sacrifice," Smith adds. "Quite the opposite, if you do it right. Living small could mean what's left is the most important part of the experience."
The AIA does not sponsor or endorse any enterprise, whether public or private, operated for profit. Further, no AIA officer, director, committee member, or employee, or any of its component organizations in his or her official capacity, is permitted to approve, sponsor, endorse, or do anything that may be deemed or construed to be an approval, sponsorship, or endorsement of any material of construction or any method or manner of handling, using, distributing, or dealing in any material or product.
Company: AIA (American Institute of Architects)
Of: James Hardie Building Products
Source: https://www.aia.org/articles/141631-sustainable-and-small-the-tiny-house-moveme
Tags: Architecture | Building | Design
---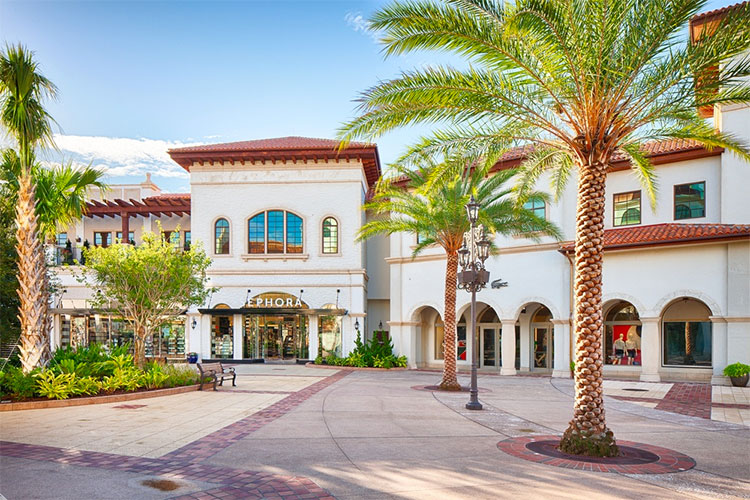 Disney Springs won an award for its contractor and kudos for a key vendor on the project: Sto. Photo: Chad Baumer
KHS&S is an international design-assist specialty contractor with a portfolio that includes more than 5,000 casino resorts, hospitals, hotels, entertainment venues, retail facilities, theme parks, attractions and public works projects around the country and overseas. Founded in 1984, the firm is now the second largest specialty wall and ceiling contractor in the USA.
At the recent Florida Wall and Ceiling Contractors Association (FWCCA) convention and trade show in Orlando, the company picked up the award for Project of the Year for the work they did on Disney Springs, an elegant shopping, dining and entertainment complex at Florida's Walt Disney World. A key partner in the KHS&S supply chain? Sto Corp, who provided wall components for two stucco buildings, that included products from its leading air and moisture barrier system:Sto Gold Fill® and StoGuard Mesh, Sto VaporSeal®, Sto TurboStick™ and Sto DrainScreen.
Sto worked with Disney's architects on the specification details. Now that the work is done, the results speak for themselves.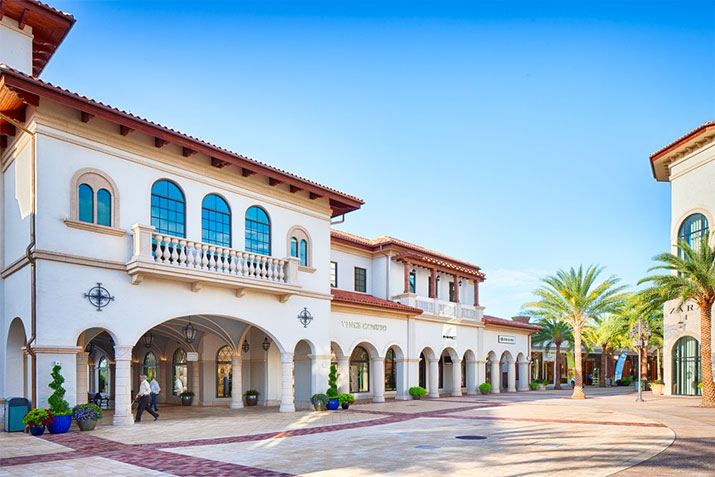 The Disney Springs design team specified StoGuard for the KHS&S project. Photo: Chad Baumer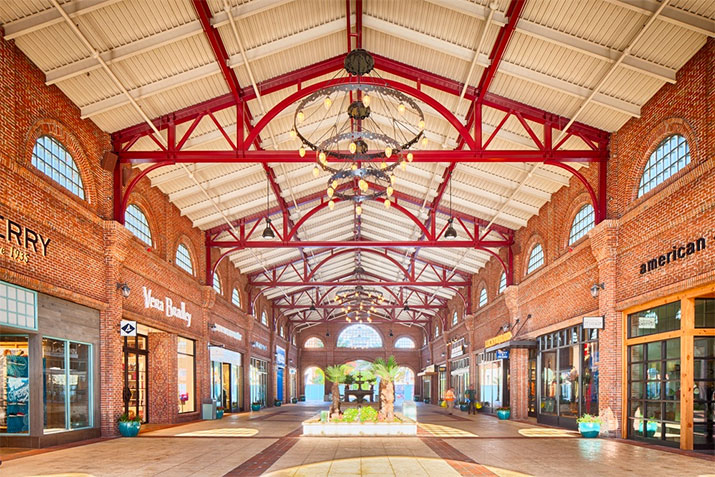 The handsome brick facing was constructed using StoGuard Vaporseal for protection. Photo: Chad Baumer
Company: Sto Corp.
Product: Air and Moisture Barriers
Of: Tony Cook
Source: http://blog.stocorp.com/2017/07/award-winning-project-includes-stoguard/
Tags: Architecture | Building | Coating | Waterproofing
---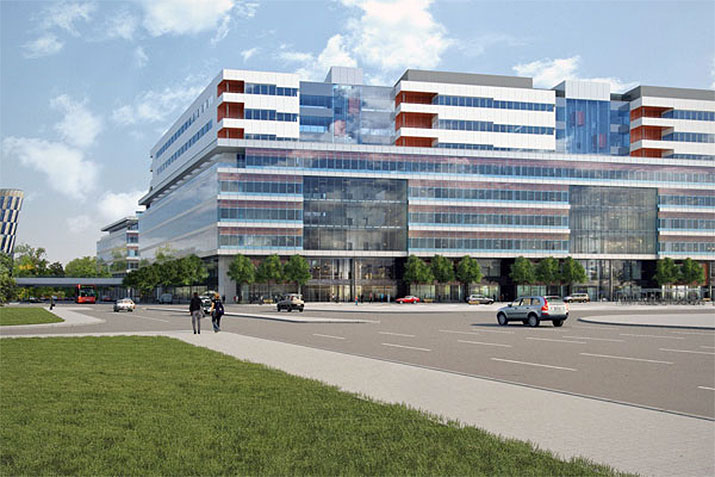 The New Karolinska Solna University Hospital (NKS) in Stockholm has been hitting the headlines for over a decade. The original Karolinska University Hospital was founded in 1930. Since the 1930's the hospital campus has expanded to cover a vast area with an estate of over 40 separate buildings.
In 2005 Stockholm County Council, who are responsible for delivering healthcare in the city, ran a design competition inviting "visionary thinking, modern design and unconventional ideas to form the basis of the creation of the new hospital". The competition was won by White Architects from Sweden with their 'Forum Karolinska'.
In 2008 Stockholm County Council took the decision to go ahead with the new hospital. They were the first Swedish healthcare project to adopt the Public Private Partnership (PPP) framework to finance, build and manage a hospital. In 2010 the PPP agreement was made between the County Council and the project company - Swedish Hospital Partner AB, a consortium of Skanska and their investment partner UK based Innisfree.
Skanska employed White Architects and Tengbom Architects to execute the design and coordinate the construction of the £1.5 billion facility.
A significant aim of the project was to create a purpose built environment with a strong focus on energy efficiency and sustainability. Phase One of the building has attained LEED Gold and the Swedish system "Miljöbyggnad" Gold certification
The ethos is to put the patient first and the list of facilities is impressive. It has 730 in-patient beds, 100 rooms for day care, 36 operating theatres, 168 out-patient clinic rooms and 8 radiation treatment rooms.
Howe Green Ltd supplied a number of HSE75 Hinged Aluminium Floor Access Covers for the hospital through their Swedish distributor, Elkington AB. From their base in Stockholm, Elkington have been distributing Howe Green access covers for projects across Sweden since 1999.
The gas assisted hinged HSE75 hatches provide easy and safe access to the underground power stations and escape routes located underneath the hospital. They have been installed in the various areas of the hospital and infilled with both concrete and tiled flooring to provide a seamless, flush floor finish.
The hinged access hatches are ideal for environments where regular access to concealed services is required for maintenance purposes and in public places where health and safety is crucial.
The HSE75 can be infilled with ceramic tiles, marble, terrazzo, concrete, resin, wood or parquet floors and is suitable for pedestrian and vehicle traffic up to a 5 tonne pneumatic tyre wheel load. Supplied as a single cover or a configuration of duct covers in standard sizes from stock or precision made to order.
Options include a top and underside release latch, for added security and safety, a double seal and fire rating up to 3 hours BS 476: Part 20: 1987.
The Howe Green range of access covers are tried and tested in a healthcare setting. They have been specified in hospitals around the world including Southmead Hospital in Bristol, Queen's Hospital in Romford, Great Ormond Street Hospital and the Lennox Addington Hospital in Ontario, Canada.
Company: Howe Green US
Product: Hinged Access Cover
Source: https://www.howegreen.com/access-covers/projects/nks-hospital-stockholm.php
Tags: Access Covers | Building | Design | Floor | Sustainability
---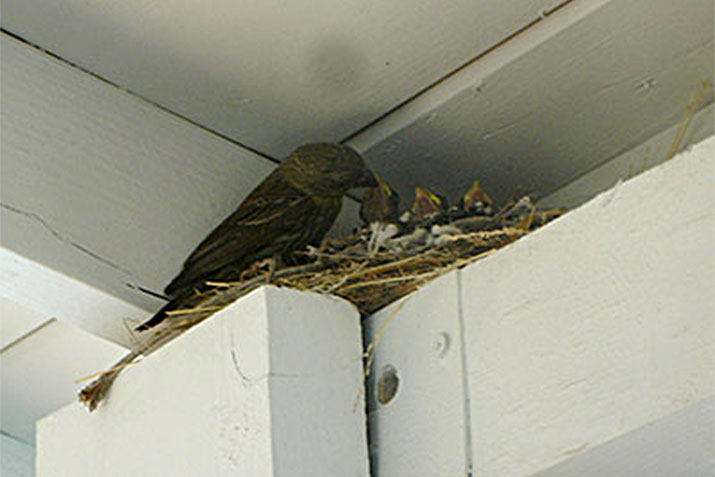 Pest birds are always looking for a place to roost and nest on buildings and commercial property. They need a place that's high enough from ground predators and close enough to food and water sources. Most buildings provide these things. Signage offers warmth, security and shelter for nests. Rooftop AC units do the same, offering the warmth of electrical motors/compressors and shelter from the elements. Rooftop water towers provide all sorts of nooks and crannies for birds to build nests. Many buildings essentially invite pest birds through their open attics.
The most effective way to prevent birds from nesting around your property is to be proactive. And that means making your property less of a bird magnet. Remove any standing water or food scraps, and close all trash containers. Seal up any attics and other lofty holes and cracks where birds can enter. Once you've done that, it's best to install some effective and humane bird deterrents to keep birds away.
Need help choosing the right product for your bird control problems? Contact the experts in bird control.
Company: Bird-B-Gone, Inc.
Source: https://www.birdbgone.com/
Tags: Building | Design | Safety
---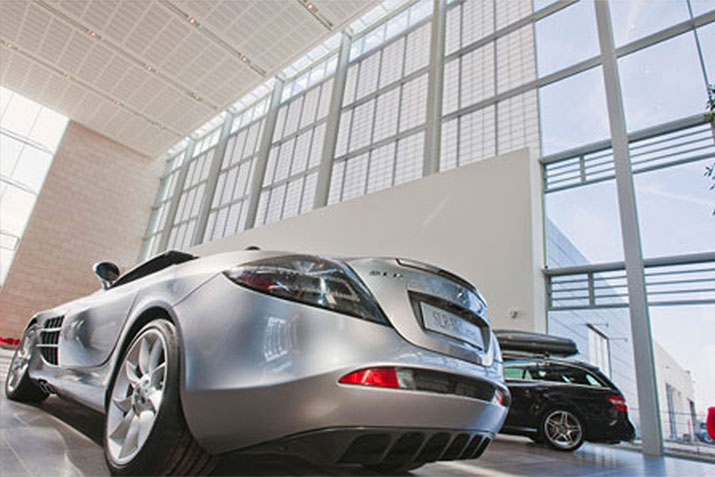 Big and bold. Curvaceous and intelligent.
If you are looking for the latest industry insights and trends in building design for 2017, getting together with architects and builders throughout the world is a sure way to fill up your notebook and keep you current.
During the conferences we have recently attended – BAU, the world's leading trade fair for architectural materials and systems in Munich, Germany; Facades+ in New York City and the AIA Conference on Architecture in Orlando, Fla. – common themes have emerged.
For instance, there are new trends in glazing technologies, including larger formats and smaller sight lines. Elegance will always be in, but people really want big units for aesthetics and performance.
Here are four takeaways from the 2017 conference circuit:
Architects are looking for a more monolithic feel and they are finding it by incorporating glazing and products such as Kalwall® that can push the envelope by delivering large panel formats (up to 5' x 20' | 1.5m x 6m) set within more attenuated framing.
It used to be about curb appeal. Now it's about curve appeal. We found significant interest in our Kalcurve® System as curved glazing, even double curve glazing, is becoming more and more popular.
Smart technology continues to be in demand, but the ways technologies are making buildings more intelligent is expanding. We can imagine sensors someday being incorporated into our panels to help regulate light levels and communicate information to the HVAC systems to regulate heating and cooling.
Energy efficiency is still a first order priority for architects, contractors and owners alike. Exhibiting at BAU for the first time was a great way to see how Kalwall's superior thermal properties drew global interest and admiration.
Getting the opportunity to attend multiple conferences, listening to the different points of view on how to make buildings more beautiful, safer and efficient, helps bring a truly global perspective to what we do.
Sam Keller is the Creative Director for Kalwall. You can reach him at skeller@kalwall.com.
Company: Kalwall Corporation
Of: Sam Keller
Source: https://www.kalwall.com/2017/05/09/glazing-over-global-trends-larger-formats-and-smaller-sight-lines/
---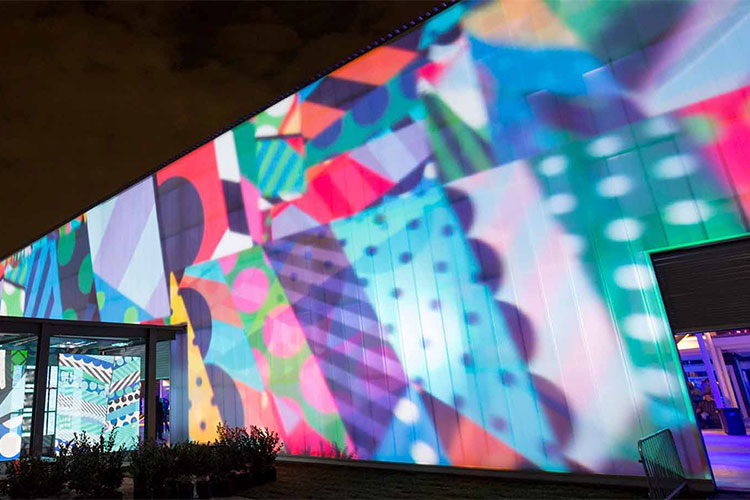 EXTECH provided anti-reflective (AR) polycarbonate glazing and its LIGHTWALL 3440 system for this entertainment venue. AR polycarbonate enabled lighting effects to be projected onto the translucent facade
Three new polycarbonate glazing options are available for the LIGHTWALL 3440® interlocking translucent wall panel system from Exterior Technologies, Inc. (EXTECH): Anti-Reflective, Infrared-Blocking and Anti-Graffiti.
Anti-Reflective – When high-efficient light transmission is paramount for a building's design, EXTECH offers anti-reflective polycarbonate glazing. Systems using this UV matte option facilitate a better distribution of light throughout a building's interior, while reducing reflections and glare. This option is also ideal for entertainment venues that want to project high-resolution images and lighting effects onto a translucent backdrop.
Infrared (IR) blocking – When high light levels and solar control are equally important, EXTECH provides polycarbonate glazing with an external surface that filters out unwanted IR and UV waves. EXTECH systems use this material to reduce solar heat gain, ensure comfortable interior temperatures, protect interior finishes from accelerated fading, reduce demand on the HVAC system and save on electric lighting costs.
Anti-Graffiti – When a project is in a high-traffic area and is at risk of damage or vandalism, EXTECH can enhance daylighting systems with anti-graffiti glazing that resists vandalism and scratching. Anti-graffiti glazing is also more resistant to natural weathering and typical chemicals, and is easier to clean.
In addition to these functional glazing choices, EXTECH's LIGHTWALL systems contribute to commercial buildings' aesthetic, performance, and sustainability goals. Lightweight and easy to install, the LIGHTWALL system helps construction teams facing condensed schedules, and facility managers seeking low-maintenance longevity.
"As our most popular product, the LIGHTWALL 3440 offers beauty, durability and economy with vertical panels that can extend up to 54 feet long and eliminate leak-prone horizontal joints," says EXTECH Director of Product Application and Development Kevin Smith, R.A. "Our LIGHTWALL system does not require framing members within the field of the glazing, which allows for a clean, modern architectural aesthetic."
In addition to enhancing a building's appearance, the LIGHTWALL 3440 meets demanding performance specifications, including high wind loads, impact resistance, fire rating, air infiltration, water penetration, thermal (0.25 U-Factor) and structural performance – the LIGHTWALL 3440 possesses some of the highest performance numbers in the industry due to its advanced framing. These attributes support energy efficiency and sustainability goals, such as the U.S. Green Building Council's LEED® rating systems.
Smith adds, "The diffusing characteristics of the cellular polycarbonate reduces dependence on electric lighting and reduces solar heat gain into the building envelope, as well as reduces light pollution emanating from the building. Because it is a dry-glazed system, VOC emissions also are reduced."
LIGHTWALL 3440 also uses highly insulating, 100 percent recyclable, 40 mm structural cellular polycarbonate and 38.95 percent recycled aluminum framing manufactured in Pittsburgh.
To order a sample and learn about EXTECH's LIGHTWALL 3440, please visit the product web page. For more information on EXTECH's products and services, please call 800-500-8012 or email info@extechinc.com.
Exterior Technologies, Inc. (EXTECH) is an award-winning manufacturer and designer of wall, window, skylight, canopy and custom façade systems. The company delivers solutions for a variety of industries and applications, and is committed to collaboration, innovation, and exceptional engineering.
Company: EXTECH/Exterior Technologies, Inc.
Product: Translucent Walls
Source: https://extechinc.com/lightwall-3440-polycarbonate-wall-panels/
Tags: Building | Design | Lighting | Sustainability | Wall Panels
---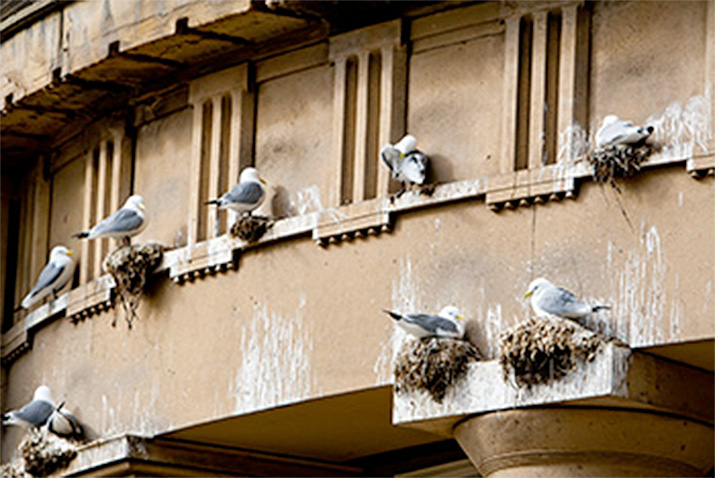 Pest birds are always looking for a place to roost and nest on buildings and commercial property. They need a place that's high enough from ground predators and close enough to food and water sources. Most buildings provide these things. Signage offers warmth, security and shelter for nests. Rooftop AC units do the same, offering the warmth of electrical motors/compressors and shelter from the elements. Rooftop water towers provide all sorts of nooks and crannies for birds to build nests. Many buildings essentially invite pest birds through their open attics.
The most effective way to prevent birds from nesting around your property is to be proactive. And that means making your property less of a bird magnet. Remove any standing water or food scraps, and close all trash containers. Seal up any attics and other lofty holes and cracks where birds can enter. Once you've done that, it's best to install some effective and humane bird deterrents to keep birds away.
Need help choosing the right product for your bird control problems? Contact the experts in bird control.
Company: Bird-B-Gone, Inc.
Product: Bird Spikes
Source: https://www.birdbgone.com
---
According to the Hazard Communication Standard from OSHA, organizations must post safety signs that comply with standards from the American National Standard Institute from either 1967-1968 (ANSI Z53.1, Z35.1 and Z35.2) or 2011 (ANSI Z535.1, Z535.2 and Z535.5). The most effective way to communicate warnings and other important safety messages to employees and visitors alike is through the use of safety signs.
For details regarding the specific signs you should hang at your facilities, visit OSHA.com. In the meantime, hang these 10 types of signs throughout your facilities to remain compliant: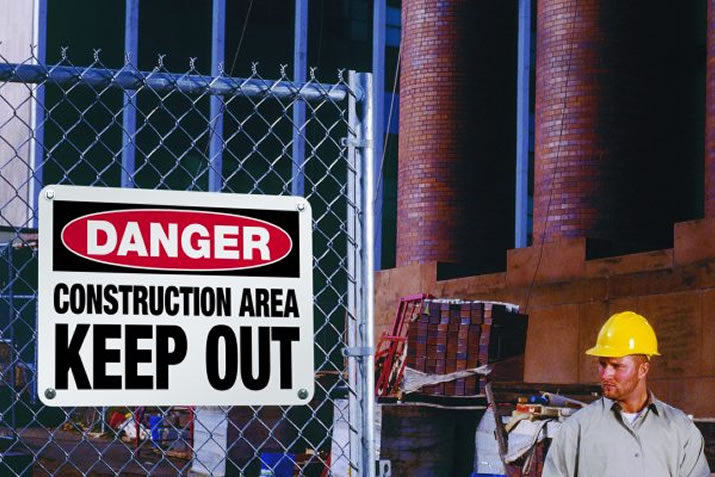 1. EXIT and Evacuation
According to OSHA, emergency exits and evacuation pathways must be clearly marked at all times. If you have doorways or other passages that could be mistaken for exits, make sure they're identified as well. All authorized EXIT signs must be visible and illuminated (by a light source or self-illuminating feature), and use distinct colors. Signs must clearly read "EXIT" in letters no less than 6"(H) x ¾" (W).
2. Fire
Identify areas that house fire extinguishers and fire hose cabinets. Doing so will ensure fast action by emergency personnel and properly trained employees during an emergency scenario. Plus, hanging the right signs is essential for compliance with OSHA.
3. Electrical Arc Flash Hazard
Arc flash accidents can be extremely hazardous or deadly in some cases. Because of that, OSHA requires organizations to designate high-voltage areas in their facilities and mark them accordingly using proper signage. According to NFPA 70E-2012, switchboards, meter socket enclosures, panelboards and motor control centers need to be marked with arc flash labels during maintenance.
4. First Aid
Make sure First Aid supplies are easy to locate and available to workers at all times in case of an emergency.
5. Flammable / Combustible
All the areas – and containers – around your workplace that hold combustible or flammable liquids, vapors and other materials, should be properly labeled with visible warnings.
6. Personal Protection
Remind employees and visitors to wear required Personal Protective Equipment (PPE) when they're around hazards that can cause physical injury or impairment.
7. Hazardous Area
Keep your employees informed about potential hazards, unsafe practices and area protocol instructions
8. Confined Space
Warn employees about areas that require authorized permits or specific instructions to enter safely.
9. Machine and Equipment
Help employees stay alert when working around heavy machinery or other equipment that could result in personal injury.
10. Slips, Trips and Falls
Are there areas around your facilities that are more dangerous than others? Put up signs in places like staircases, balconies, aisles and narrow passageways to remind workers to be careful.
In addition to our high-quality, OSHA-compliant safety signs, Seton is proud to offer businesses Workplace Sign Reviews to help ensure they have the signs they need to safe and in compliance. With this on-site service, organizations receive:
A facility inspection based on your safety concerns
A customized report on improvements needed
Assurance that you're keeping workers safe
For only $1,500, you can check to make sure you have all the signs you need to stay in compliance with OSHA. Keeping in mind the minimum fine from OSHA is currently $12,675 (as of Jan. 13, 2017) per violation, Seton's Workplace Sign Review should be a no-brainer!
Company: Seton
Product: Signs
Source: http://www.seton.com/blog/2017/02/10-must-safety-signs-osha-compliance
---
Moorgate Exchange is one of the first buildings in the UK to achieve both BREEAM Excellent and LEED Platinum ratings, and is an excellent example of how Xypex Admix can be used to simplify the production process of waterproofing and concreting.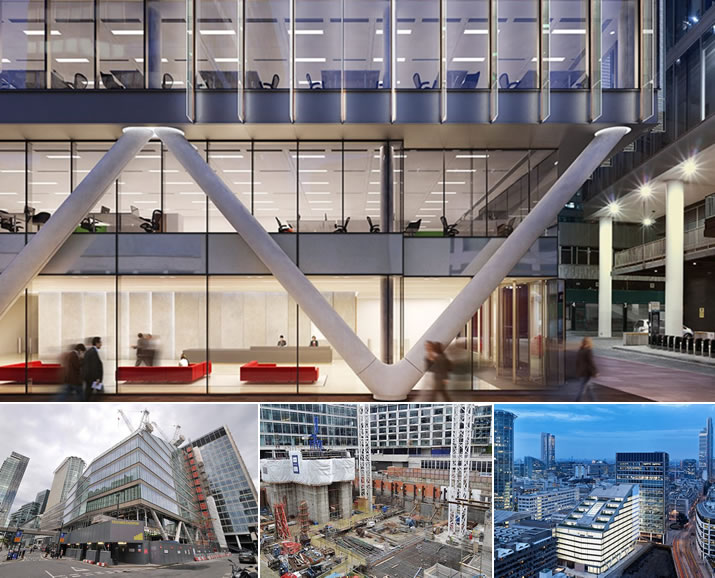 Moorgate Exchange is a striking 344,000 sq ft building in the City of London. This commercial development has a green roof, strategic views of St. Paul's and a two-story basement. Designed for large City occupiers, the building creates open plan floor plates and six green-terraced stepped back roof garden tiers. Floating on V columns, it is designed to cantilever the floors over the Crossrail tunnel beneath. Materials with sustainable properties, such as recycled aggregates in the concrete, were used in the construction process. Recycled rainwater and grey water storage systems have been installed to reduce the amount of potable water used in the toilets and the irrigation system for the 'living' walls on the terraces. The building is one of the first in the UK to achieve both BREEAM Excellent and LEED Platinum ratings.
This Skanska project is an excellent example of how Xypex Admix can be used to simplify the production process of waterproofing and concreting—both to be achieved simultaneously. One of the key influences for the decision making process of adopting the Xypex system as the waterproofing strategy was the total cost saving that was achieved through the whole package. Site attendance and quality assurance procedures were implemented to ensure a trouble-free installation of the waterproofing. The entire basement is cast utilising Xypex Admix and Xypex Concentrate for sealing the joints.
Company: Xypex Chemical Corporation
Source: http://xypex.com/projects/project-search/Detail?projectid=6303
Tags: Building | Concrete | Sustainability | Waterproofing
---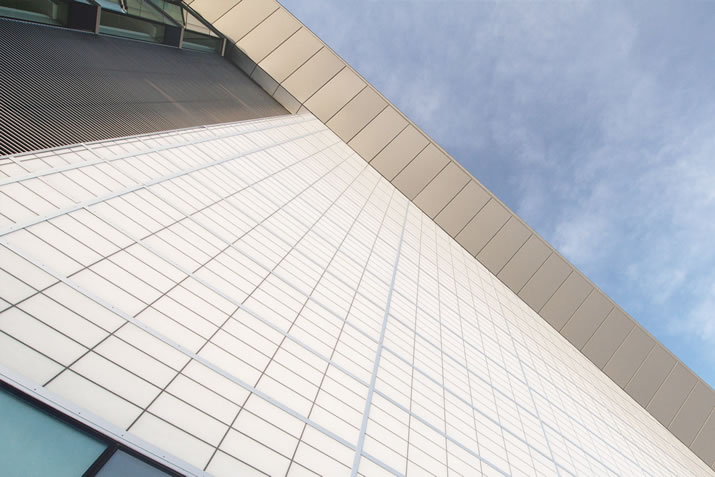 What happens when you bring together 250,000 people from around the world for six days in Munich, Germany?
Ideas are exchanged.
Best practices are shared.
Deeper levels of understanding are reached.
That was, in a nutshell, BAU 2017, the world's leading trade fair for architecture, materials and systems with the 2,210 exhibitors from 45 countries. More than 80,000 people had, like us, travelled overseas.
From our vantage point at the Kalwall® exhibit – our first time exhibiting at BAU (German for `construction') – we could see how much the world beyond the borders of the United States is changing and this was a chance to see how architects, owners, contractors and other business people are responding to those changes.
Here are three key takeaways from BAU 2017 affecting daylighting and fenestration globally.
1. Safety and security is no longer just about airports and government buildings
The safety, security and privacy of guests at hotels, students at schools and employees at banks and high finance institutions are becoming harder to ensure. While airport administrators and government facilities have been working with Kalwall for years to find solutions to similar problems, it was interesting to see the volume of private business owners looking for similar answers.Kalwall's specialty systems meet UFC 4-010-01 blast requirements and can, for example, provide an extra level of safety for guests in a hotel lobby from a car bombing in the street outside. The translucent panels also afford more privacy while providing museum-quality daylighting™ for interior spaces.
2. Canopies need to be rugged and resistant to pollution
Pollution and heat in certain regions of the world take their toll on canopies meant to provide shelter and shade, leaving architects and construction managers searching for alternatives to less durable polycarbonates.The ruggedness and capacity to resist fading in intense heat, along with its ability keep clean where pollution is a concern made Kalwall canopies an appealing option to business people in desert climates as well as industrial cities.
3. Energy is expensive and daylighting solutions are more important than ever
Technology was a dominant part of the conversation at BAU and a major reason why the world is seeking better ways to produce and store energy. I think my grandfather, Kalwall founder Robert R. Keller, would have been smiling. After all, energy efficiency was one of the reasons he developed his translucent sandwich panel in 1955.
Our technology, with its best in industry thermal and solar heat gain performance, was a conversation starter for business people concerned with the high cost of energy and the ways to be efficient. Renovations, in particular, present cladders the challenge of finding energy efficient solutions.
BAU 2017 was an opportunity to expose more people globally to the benefits of Kalwall. They came looking for the latest advancements, but some technology stands the test of time. This was re-affirmation of a technology we developed 62 years ago.
Company: Kalwall Corporation
Of: Amelia Keller
Source: https://www.kalwall.com/2017/02/13/a-kellers-bau-insights/
Tags: Building | Construction | Design | Energy | Lighting | Safety | Security
---
Seaside and coastal areas are beautiful locations for commercial and residential buildings, but also pose the greatest challenges in protecting exterior-facing architectural aluminum products from corrosion. Without proper precautions and finishes, corrosion to these aluminum components can damage the building envelope's structural integrity, leading to systemic failure.
One of the most aggressive outdoor environments for aluminum is the seacoast. Of the seacoasts, Florida's coastal regions represent the most corrosive in the continental United States, with Cape Canaveral cited as the most corrosive atmospheric environment.
Corrosion rates vary from place to place and during different times at the same location. Such wide variability makes definitive conclusions difficult.
The primary variables affecting corrosion rates near the coast are the salt content in the air, the time of wetness of the metal surface, the temperature and the level of other atmospheric pollutants. Several environmental factors control these variables, including distance to the ocean, elevation, wind direction, wave action, rainfall, humidity, the degree of shelter and the level of industrial air pollution.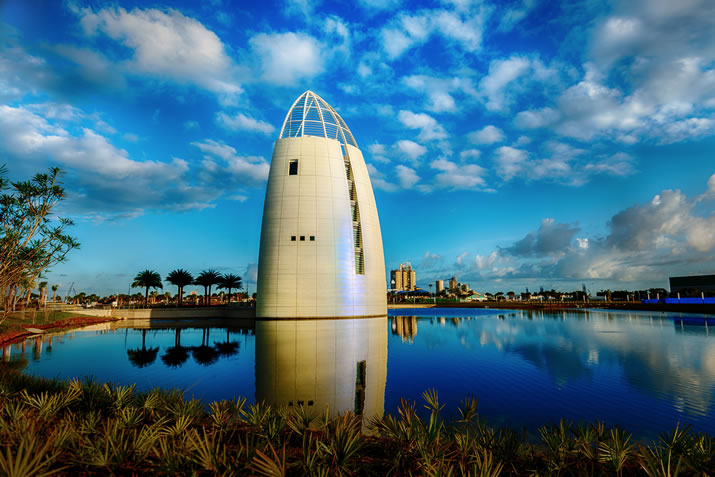 Exploration Tower at Port Canaveral (courtesy of Valspar. Photo by Rip Noel, Noel Studios Inc.)
Durable Finishes
Painted coatings and anodized finishes are among the most durable finishes for exterior-facing architectural aluminum products.
As a prominent part of the building's exterior, the coated aluminum adds color and design to the project. This coating also protects the building from unsympathetic surroundings. When selecting a coating to withstand harsh corrosive environments, one should specify either:
the highest-performing organic paint coating that meets AAMA 2605-13, Voluntary Specification, Performance Requirements and Test Procedures for Superior Performing Organic Coatings on Aluminum Extrusions and Panels; or
a Class I anodize coating that meets AAMA 611-14, Voluntary Specification for Anodized Architectural Aluminum.
These two options continue to set the highest standard for architectural coatings, especially in a coastal or highly corrosive environment.
Paint
High-performance 70 percent PVDF coatings offer the capability to select nearly any conceivable color or combination of colors, while shielding the building against weathering, pollution and aging.
The carbon-fluorine bond used in 70 percent PVDF coating is one of the strongest kn own. These paint coatings can withstand enduring and intense UV radiation, which supports their long-term color- and gloss-retention, and chalk-resistance.
The first, and one of the most important, defenses against a paint failure is proper pretreatment of the aluminum. Without proper pretreatment, premature failure of the finish is almost guaranteed. Paint systems are designed to be applied over clean metal that has been properly pretreated.
Pretreatment of the aluminum building components to be used in severely corrosive or coastal environments is crucial.
The most time-tested, proven pretreatment system for architectural aluminum products is a chrome phosphate conversion coating. This process conforms to Type B, Method 5 of ASTM D1730-09 (Reapproved 2014), Standard Practices for Preparation of Aluminum and Aluminum-Alloy Surfaces for Painting, as required by AAMA 2605-13.
Offering the longest lifecycle and true sustainability, chrome phosphate conversion coatings continue to be recognized by the world-class coating manufacturers, Akzo-Nobel, PPG, and Valspar, as the most effective, robust pretreatments for aluminum. As a result, products installed along the seacoast and in other harsh industrial environments may not be warranted-or the warranty length and coverage could be compromised-when a chrome pretreatment system is not employed.
These highest-performing 70 percent PVDF are required to perform to rigorous testing performance standards, including more than 4,000 hours of salt spray, and heat- and humidity-resistance to meet the AAMA 2605-13 specification.
Special Considerations
The shape and machining of the architectural aluminum products also may facilitate or deter corrosion. As examples:
Machined holes and cut ends of factory-finished aluminum components are protected by thin, naturally forming aluminum oxide. This oxide, while tenacious in its bond to the underlying aluminum substrate, may be susceptible to attack from strong cleaners or heavy salt deposits.
Hems and seams on aluminum components may be formed in a way that will collect sand. With movement, over time, this sand can erode away the painted coating or anodized finish.
Components may be shaped with areas that are left holding pooling or ponding water. This often can become a major issue for corrosion.
Specific to curtainwall and window systems' aluminum framing, ensure the weeps are large enough to avoid becoming plugged by salt deposits.
Anodize
When extreme hardness is required for the aluminum building components, such as in high-traffic areas like entranceways and railings, an anodized aluminum finish should be specified to meet AAMA 611-14. The hardness of anodized aluminum rivals that of the diamond. (On the Moh scale of hardness, a diamond is 10 and anodized aluminum is 9.)
Architectural anodize is specified for its natural beauty, but also for its long life and low maintenance. It provides excellent wear and abrasion resistance with minimal maintenance in most environments. It resists the ravages of time, temperature, corrosion, humidity and warping.
Anodized aluminum should meet the strict guidelines of Class I specifications of AAMA 611-14, including a minimum oxide coating thickness of 0.018 mm (0.7 mil); minimum of 10 years color retention on the South Florida on-fence testing site; and 3,000 hours corrosion resistance.
Cleaning and Maintenance
Studies have shown increasing levels of atmospheric pollution can have a negative effect on finish longevity in the absence of periodic maintenance. Runoff from adjacent site materials must be considered in a corrosion prevention plan. For example, mortar, cement and even gypsum dust can accumulate as alkaline deposits on aluminum surfaces and must be promptly rinsed. This is especially true of mill finish or anodized surfaces. While somewhat more resistant to alkaline attack than anodized surfaces, high-performance paint finishes can be managed by rough attempts to remove such buildup.
AAMA 609 and 610-15, Cleaning and Maintenance Guide for Architecturally Finished Aluminum, and AAMA CW 10-15, Care and Handling of Architectural Aluminum from Shop to Site, are general guides for these precautions and cleaning activities.
Corrosion of architectural aluminum materials is a fact that must be recognized; proper steps must be taken to minimize the potential for its occurrence. With these building considerations and preventive measures in place, finished architectural aluminum retains its intended look and long life, while providing the desired performance in the harshest environments, including the highly-corrosive seacoast. These qualities reduce the need to replace materials and components, conserve resources, optimize labor and save money.
Company: Linetec
Product: Anodizing
Source: http://www.linetec.com/Finishing_Facts/The-right-finish-for-coastal-projects.pdf
Tags: Aluminum | Building | Coating | Color | Design | Sustainability
---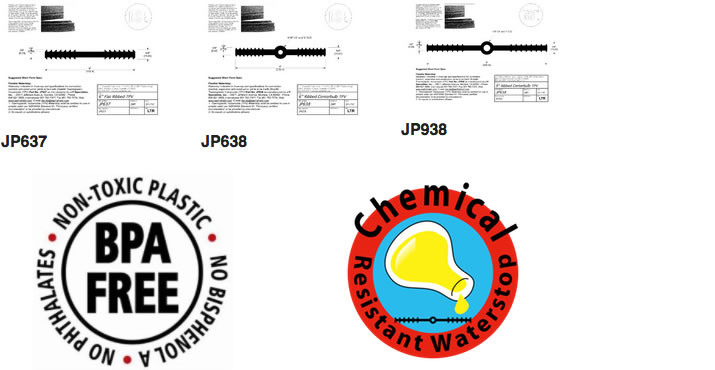 Earth Shield Waterstop is proud to announce three new waterstop profiles designed especially for environmental engineered concrete structures, such as waste and water treatment plants. All three profiles are ⅜" thick and have many interlocking ribs to grab into freshly poured concrete. Highlights of the new profiles include:
The new profiles can be downloaded in our CAD Library located here.
Company: JP Specialties, Inc.
Product: Earth Shield® TPV (thermoplastic vulcanizate) Waterstop
Source: http://us1.campaign-archive1.com/?u=d5aa96521259bc7506dadcfb4&id=0274b47a69
---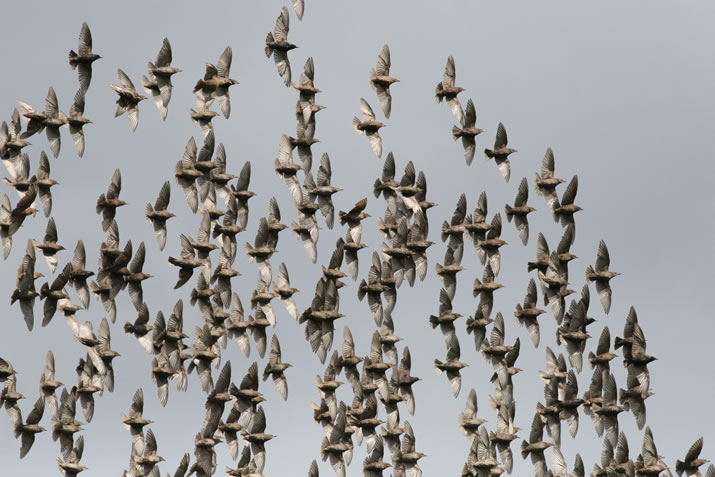 Birds cause millions of dollars in damage to homes across the U.S. each year. Because of the acidity levels in bird droppings, large accumulations of them can actually eat through roofing materials, which could cause leaks if bird populations are not deterred from the property. Bird nests can ruin gutters, cause electrical fires, and block ventilation systems. Gardens aren't safe either. Birds can destroy young seedlings and fresh fruit, and contaminate food plants with their droppings.
There are a variety of effective ways to control the bird populations around a home and garden. At Bird B Gone, we've developed a variety of environmentally friendly bird deterrents that will not harm birds or other wildlife, yet will effectively deter them in most cases.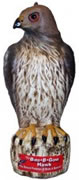 One of the most popular methods of bird deterrents are decoys such as the Bird-B-Gone Hawk Decoy, designed to scare off birds without the use of loud noises, lights, or other such equipment. Decoys such as the Hawk are low-maintenance options for bird control and usually made of a durable plastic that holds up to a variety of environmental factors. Decoys are commonly created in the shape of a hawk or an owl, predators that hunt the birds visiting a property.
By strategically placing these decoys on a roof, over the patio, on a boat, or in a garden, birds are unable to tell that the decoy is not a live bird—at least for a while. In sunlight, the decoy produces a silhouette or shadow that is equally menacing, but the success of decoy birds relies on human interaction. Moving the decoy to different places on the property is suggested to create a more realistic visual deterrent.
Which Decoy is Most Effective, The Hawk or The Owl?
Owls: The Night Hunters
Birds know that owls are night hunters, so seeing an owl while the sun is shining may not be an effective way to discourage birds from visiting your property. An owl guarding a garden or perched on a wall day by day will eventually lose its effectiveness, and, while birds may have been deterred in the beginning, they will soon learn this owl is not a real threat. With that being said the Red Tailed Hawk may be the more effective visual deterrent.
The Red Tailed Hawk: The Day Predators
The Bird B Gone Red Tailed Hawk decoy is chosen by consumers as the more realistic option for a decoy to use as a visual bird deterrent. Not only do the red-tailed hawks hunt in the daylight hours in a natural habitat, they are readily identified by birds as a predator. The mock predator eye and shiny reflective surface work together appealing to birds' visual sense. The red-tailed hawk decoy presents a visual warning to the birds, day or night, that danger is near.
While decoys can be effective for small areas or minimal bird concentrations, they are not recommended for larger infestations. The type of bird population, the amount of space affected, and the location of the infestation should also be considered. A combination of bird control methods may be required, including bird netting, repellents, electric tracks or laser deterrents.
For additional information, contact the professionals at Bird B Gone, who can recommend the right type of product to address your bird control problem.
Company: Bird-B-Gone, Inc.
Source: https://www.birdbgone.com/blog/bird-decoys-hawk-vs-owl/
Healthcare Center Gets the PENETRON Treatment (February 6, 2017), Iconic TWA Terminal Receives New Life (January 18, 2017), From Art Deco to Modernist with PENETRON (January 13, 2017), Waterstop for concrete joints (December 31, 2016), The Grand Louvre - Phase I - honored with AIA Twenty-five Year Award (December 22, 2016), Creating a Healthy, Safe, Age-Friendly Work Environment (December 7, 2016), Architects empowered to drive positive change at SXSW Eco (December 5, 2016), Brazil Takes PENETRON to the Hilton (November 23, 2016), Roman Brick: for architects and homeowners aspiring for a unique look (October 26, 2016), Images in Concrete: Reckli Artico® (October 7, 2016), The future of insulated wall panels has arrived (September 28, 2016), Make your buildings look good with uniquely designed polycarbonate products for building exteriors (September 19, 2016), Red, traditional brick color for traditional architecture (September 7, 2016), Armortex Waterjet Cutting (August 24, 2016), Structural steel services for the building and construction sector (July 20, 2016), Download True Home Comfort. Right onto your IOS or Android device with the new Icynene Homeowner App! (June 29, 2016), Where Champions Train: Kalwall® Lights Up Broncos' Indoor Facility (May 16, 2016), How to "Future-Proof" Your Bathroom (May 13, 2016), 3 Reasons to Insulate Your Crawlspace with Spray Foam Insulation (March 30, 2016), "At Penetron, we're always talking about the weather" (March 23, 2016), Masonry stains can make historic restoration easier (February 24, 2016), Prefab is expanding and growing in popularity (February 12, 2016), The Test of Time: 10,000 N. Central Expressway, 30 Years Later (January 20, 2016), Green architecture key to nationwide energy savings (January 18, 2016), Free TotalFlash takeoff service (December 29, 2015), Hands Down: Hand Safety Tips You Need to Know (December 21, 2015), 3 buildings that balance aesthetics and performance (December 16, 2015), Making History: The National Constitution Center (December 11, 2015), LEED-ing The Way in Sustainable Building (November 6, 2015), Feeding the Planet, Energy for Life (September 21, 2015), Building Sustainability: The World's 7 Best Green Buildings (September 16, 2015), 304 vs. 316 Stainless Steel: What's the Difference? (September 2, 2015), Future proofing your design approaches – webinar (August 29, 2015), Staying dry – and wet – with PENETRON Technology (August 24, 2015), Residential Application of StoGuard® with Sto EmeraldCoat® (August 14, 2015), Free eBook! The 12-Step Program to Avoid Water Intrusion in Homes (July 27, 2015), 3 Reasons to Choose Spray Foam Insulation (July 13, 2015), Architects turn to prefab materials (May 1, 2015), Three Secrets to Safety Management (April 17, 2015), Chase Birds Away with the line of Bird Chase Super Sonic units (April 13, 2015), Building code enforcement gets serious (March 30, 2015), AECinfo.com launches BuildingBlog (January 30, 2015)