architecture - engineering - construction

Building
---
October 10, 2022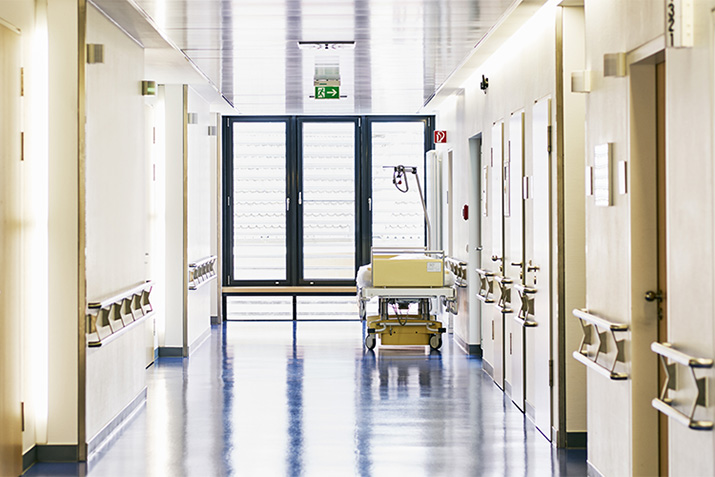 Acoustics are crucial to Indoor Environmental Quality (IEQ). When a surgeon is operating or a doctor is delivering important news to a patient, sound control is essential. And in certain areas of hospitals and urgent care centers, the Sound Transmission Class (STC) rating between rooms must be higher to produce quieter results.
---
September 30, 2022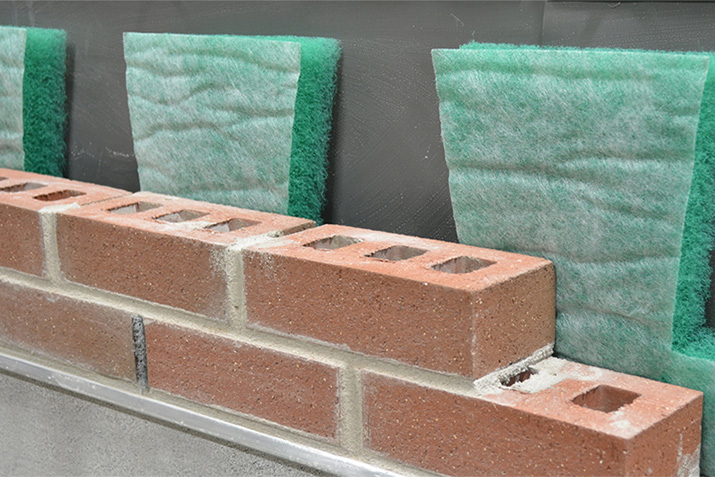 In masonry cavity walls, mortar collection above the flashing and weep hole levels is vital for proper masonry cavity wall performance and to prevent water damage. In today's walls, it's common to see a 2" cavity reduced to the minimum requirement of 1" with the inclusion of insulation, so the need for better ventilation is essential to keep the wall dry and trouble-free. MortarNet™ with Insect Barrier™ suspends mortar droppings above the flashing and weeps, so they stay clear and unobstructed. The patented Insect Barrier helps deter insects from entering the cavity through the weep holes. Its NEW design using a structural strand polymer mesh allows moisture to flow to the weeps and significantly greater airflow within the cavity to promote drying.
---
August 26, 2022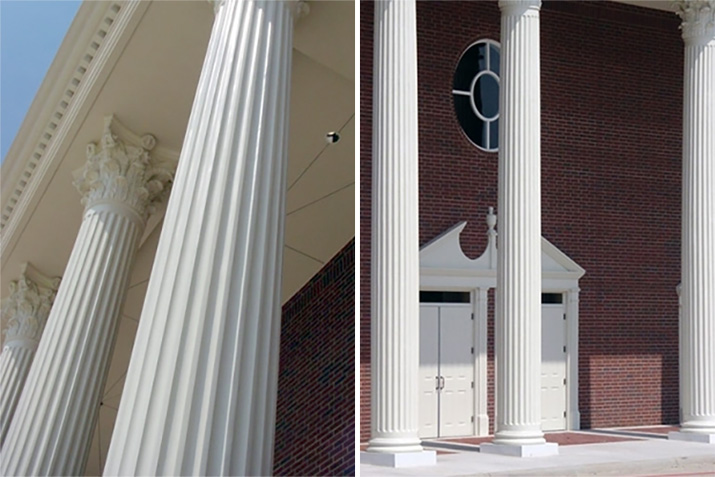 First found on Ancient Egyptian temples and later used in Greek and Roman architecture, architectural columns are an impressive element that can transform ordinary buildings into impressive and imposing masterpieces. Stromberg's Tuscan, Doric, Ionic, Corinthian, and Composite architectural columns are designed and manufactured in accordance with the highest standards of quality and craftsmanship.
---
June 24, 2022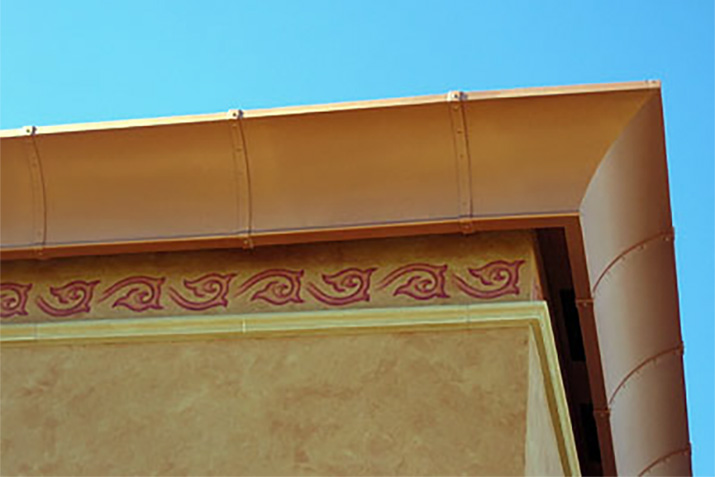 Buildings that have a uniform texture and color can be monotonous; exterior architectural cornice is an effective and very simple way to enhance the design and visual appeal of most types of buildings. Architectural cornice serves a number of aesthetic functions. First, it can provide variety and excitement to most buildings. A building with architectural cornice will invariably be more pleasing to the eye than an identical building that does not contain this element of design. Second, cornice provides a sense of balance to structures. The lower portions of most buildings have a thicker and heavier area, and architectural cornice ensures that the top of the building will as well. Exterior architectural cornice also provides a definitive finishing touch to the building by crowning it.
---
June 20, 2022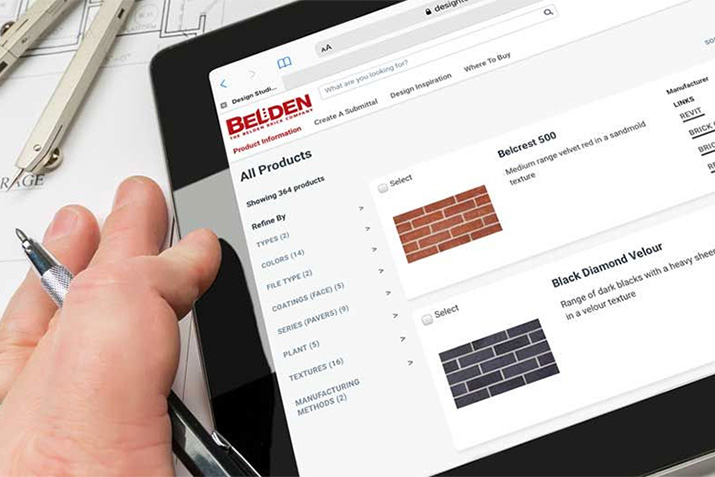 Our goal is to help you on your journey to finding the perfect Belden brick for your project and offer inspiration with a variety of distinctive colors, adaptable sizes, and exclusive textures. With this new digital resource, we've laid out our product catalog in a way that is planned for convenience with essential technical details like 3-part specs and Revit files. Get started on your next project now!
---
June 15, 2022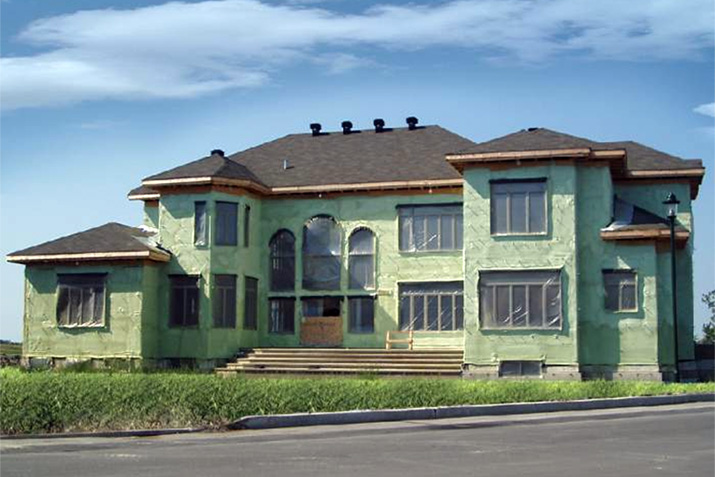 HBS closed-cell spray foam insulation outperforms traditional insulation by providing an air, water and vapor barrier in a single component. Spray foam insulation adheres to most surfaces and expands to create a seamless, airtight building envelope. In addition, it offers outstanding high-performance options for commercial, residential, institutional, industrial or agricultural applications.
---
April 25, 2022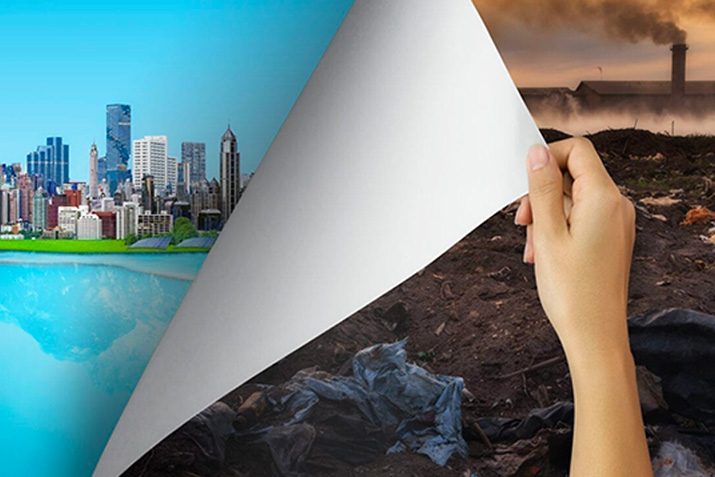 Workplace indoor air quality (IAQ) concerns were brought to the forefront in 1994 when the Occupational Safety and Health Administration (OSHA) issued its first proposal for regulating IAQ. Since then, improving IAQ in schools, healthcare facilities, and commercial buildings has become a high priority of the Green building movement. Now, the best step building and design professionals can take to improve indoor air quality is to be proactive and use building science principles.
---
August 20, 2021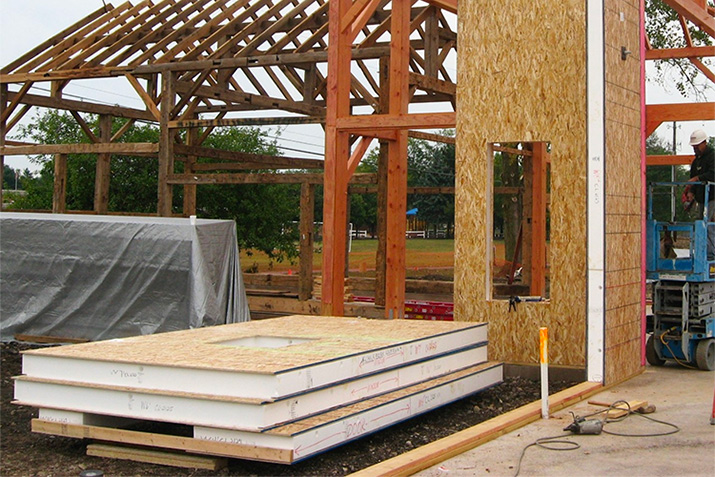 Lamit structural insulated panels (SIPs) are high-performance building panels for floors, walls, and roofs. Each panel is made using expanded polystyrene (EPS) interceding two structural skins of oriented strand board (OSB). Lamit SIPs are as versatile as they are efficient. They can be custom fabricated to your specific project demands. The result is a building system that is very strong, predictable, energy efficient, and cost effective.
---
August 11, 2021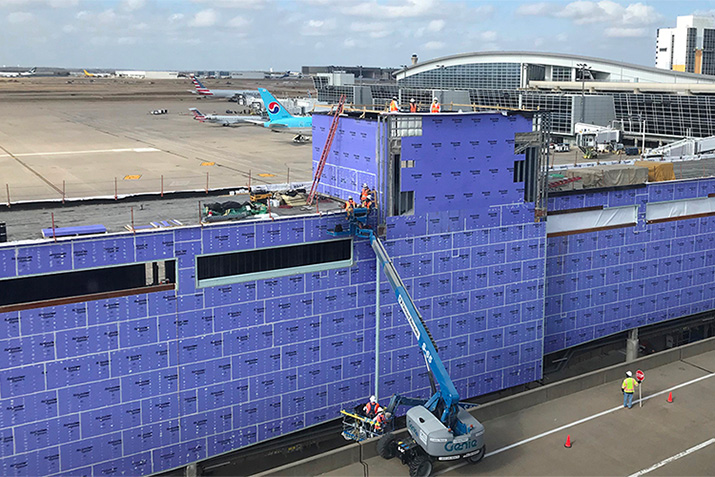 As an architect, you're often confronted with providing fire-rated horizontal assemblies in your designs. Sometimes it isn't feasible to construct a full fire-rated floor- or roof-ceiling assembly based on existing conditions, or it isn't possible to construct new walls up to existing rated assemblies due to height restrictions or physical obstructions, such as piping and ductwork.
---
July 7, 2021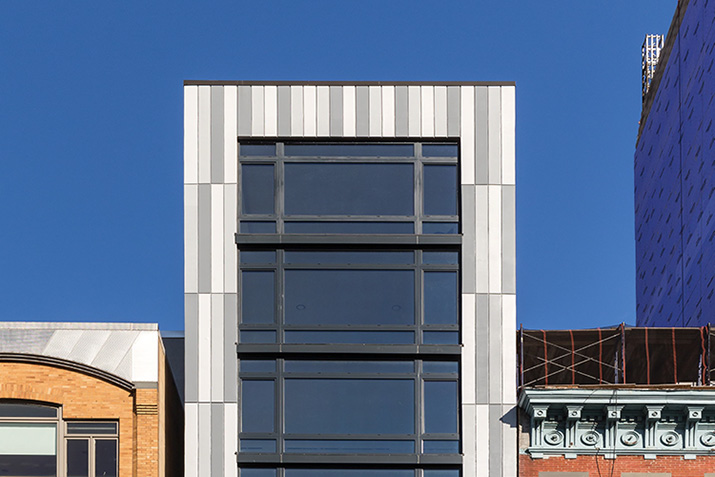 The East Village is one of New York City's trendiest neighborhoods, and Houston Street is one of the busiest thoroughfares. For the Houston House project, Jeffrey Cole of Jeffrey Cole Architects needed a design that was stylish enough for the East Village residents who would call it home while simultaneously addressing the issues that come with traffic noise. And that's before we even begin talking about dealing with New York City's blustery winters and brutal summers. Through creative design, clever use of the StoTherm ci exterior wall system and expert application of a Stolit Milano finish, Cole made quick work of all three challenges in spectacularly successful fashion.
---
September 28, 2020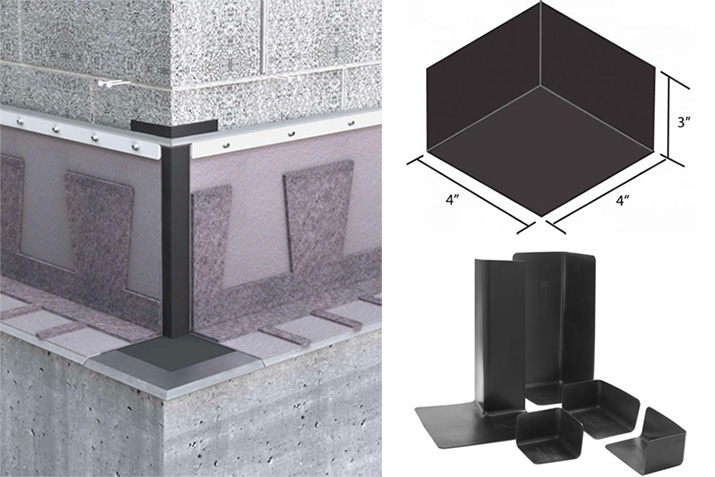 Flashing components are as important to the flashing system as the selection of membrane when it comes to keeping the building dry. Flashing is not something that can be installed somewhat correctly. It has to be correct. The money and time required to "re-do" flashing comes straight out of your pocket as a contractor. Here is an informal discussion about components and opinions that are based from learning things in this trade- in some cases, the hard, expensive way.
---
September 9, 2020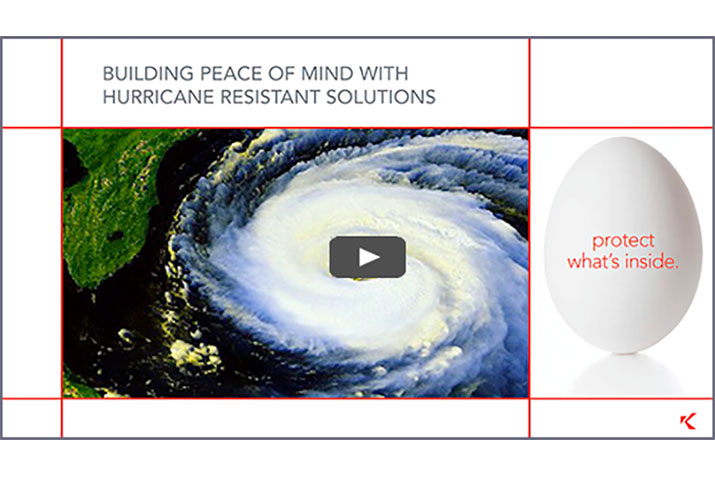 Nature can create high-impact damage that poses a threat to a facility's integrity and occupants' wellbeing; that's why we've developed a range of products designed to withstand the wrath of hurricanes and help provide increased protection throughout the year. Whether new construction or retrofit applications, Kawneer helps build a legacy around defending against damage and devastation, helping protect what's inside. After all, it's what's on the inside that matters the most.
---
April 15, 2019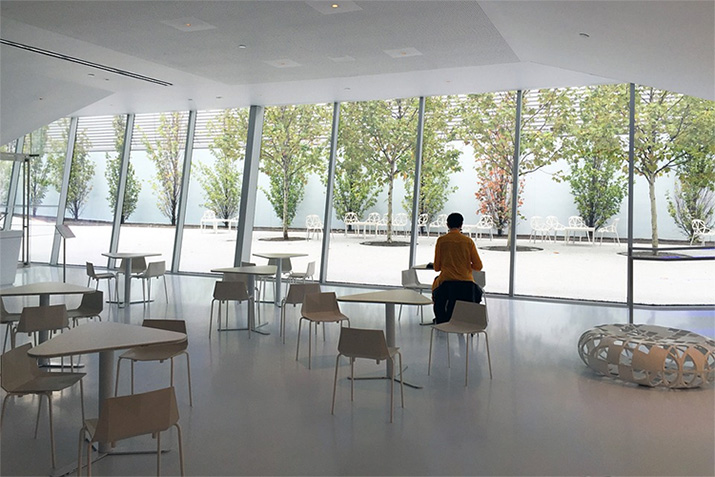 It's no wonder theEdge in Amsterdam has been touted as the world's smartest building. Everything is connected to the Internet. Lighting, temperature controls – even espresso machines and bathroom towel dispensers – are linked to central dashboards that track usage patterns and adjust settings or send alerts, accordingly. Employees use a smartphone app to check their schedules, find a workspace and much more.
---
February 21, 2019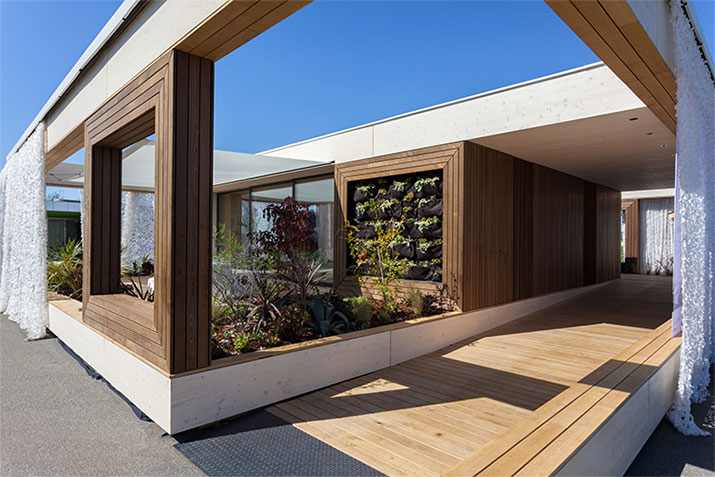 Here's a quick look at the key architectural trends forecasted for 2019. According to Build, advanced technologies and materials will continue to impact the way we design and build. We already know that augmented and virtual reality, AI and drone devices, as well as 3-D printing and other technologies, are altering construction practices — as is the trend for off-site, prefab construction.
---
March 26, 2018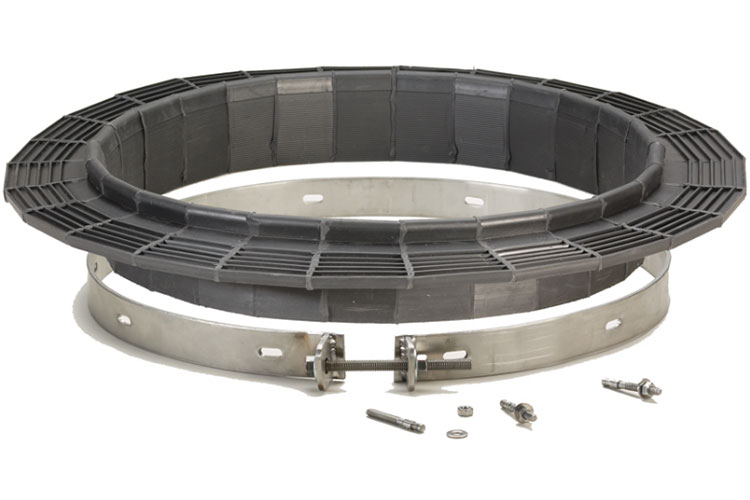 Earth Shield® has solved a long-standing problem for engineered concrete structures with circular protrusions, such as columns, pipes, piers, and pilasters. The problem: how to permanently seal the concrete joint when cast-in-place concrete is formed against an existing circular member.
---
March 18, 2018
Do you understand the five phases of design? Here is some insight:
---
October 31, 2017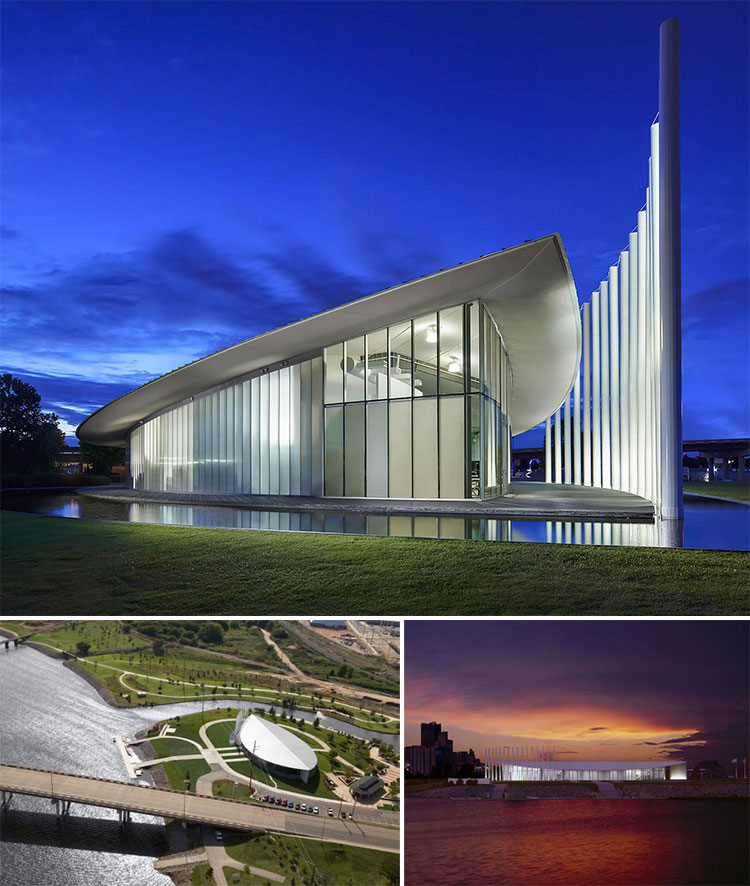 The Chesapeake Boathouse shows the design capabilities of combining translucent cellular polycarbonate with glass vision panels.
---
October 18, 2017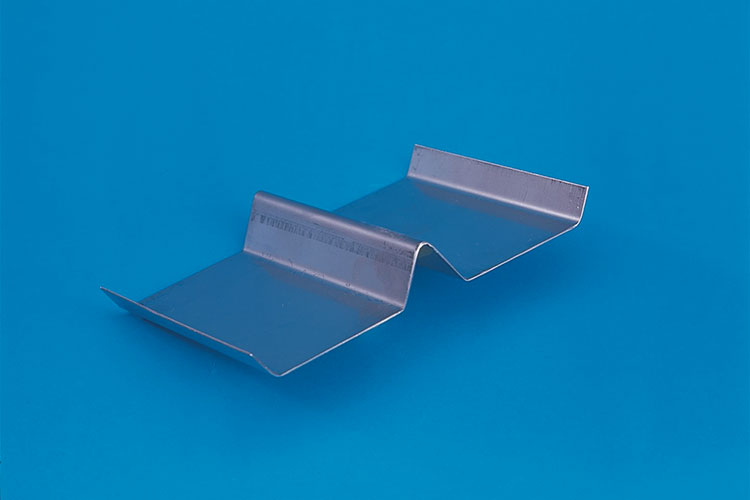 Earth Shield® Stainless Steel Waterstop can stop even the most corrosive fluids in their tracks, even at severely elevated temperatures. A variety of metals, grades, and gauges are available.
---
October 12, 2017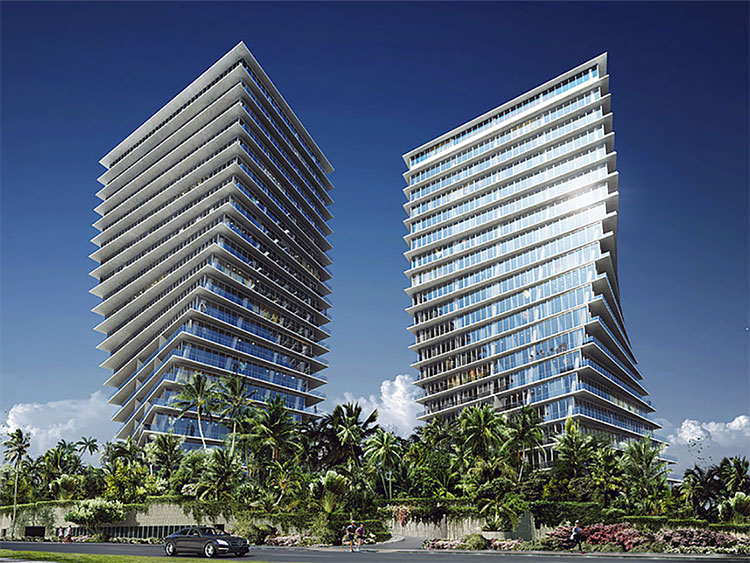 The Grove at Grand Bay luxury residential towers in the Coconut Grove neighborhood of Miami, Florida, are built on a PENETRON ADMIX-treated concrete foundation. Inaugurated in May, both of the visually distinctive towers are almost sold out.
---
September 1, 2017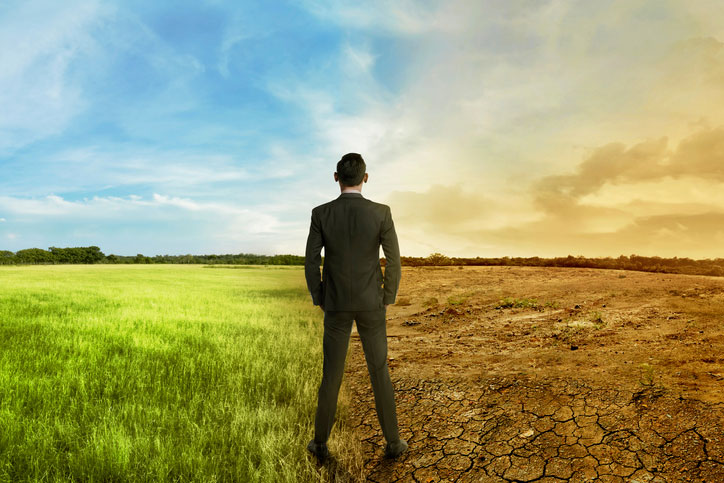 Being a mason is a hard job. You need to make sure every measurement is as accurate as possible, and even in this technologically advanced age we live in there's a great deal of grunt work to the job. As if that wasn't enough, though, masons now have to grapple with climate change. If you're in the field, trying to make sure your buildings last, this isn't some theoretical thing that's going to happen in some vague future… this is something that's impacting your business now. Here are five ways that climate change is going to burden your business.