architecture - engineering - construction

Building
---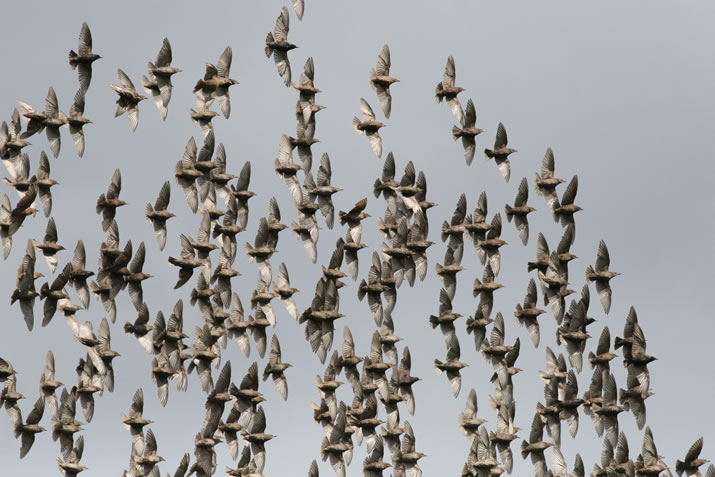 Birds cause millions of dollars in damage to homes across the U.S. each year. Because of the acidity levels in bird droppings, large accumulations of them can actually eat through roofing materials, which could cause leaks if bird populations are not deterred from the property. Bird nests can ruin gutters, cause electrical fires, and block ventilation systems. Gardens aren't safe either. Birds can destroy young seedlings and fresh fruit, and contaminate food plants with their droppings.
There are a variety of effective ways to control the bird populations around a home and garden. At Bird B Gone, we've developed a variety of environmentally friendly bird deterrents that will not harm birds or other wildlife, yet will effectively deter them in most cases.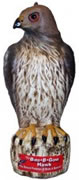 One of the most popular methods of bird deterrents are decoys such as the Bird-B-Gone Hawk Decoy, designed to scare off birds without the use of loud noises, lights, or other such equipment. Decoys such as the Hawk are low-maintenance options for bird control and usually made of a durable plastic that holds up to a variety of environmental factors. Decoys are commonly created in the shape of a hawk or an owl, predators that hunt the birds visiting a property.
By strategically placing these decoys on a roof, over the patio, on a boat, or in a garden, birds are unable to tell that the decoy is not a live bird—at least for a while. In sunlight, the decoy produces a silhouette or shadow that is equally menacing, but the success of decoy birds relies on human interaction. Moving the decoy to different places on the property is suggested to create a more realistic visual deterrent.
Which Decoy is Most Effective, The Hawk or The Owl?
Owls: The Night Hunters
Birds know that owls are night hunters, so seeing an owl while the sun is shining may not be an effective way to discourage birds from visiting your property. An owl guarding a garden or perched on a wall day by day will eventually lose its effectiveness, and, while birds may have been deterred in the beginning, they will soon learn this owl is not a real threat. With that being said the Red Tailed Hawk may be the more effective visual deterrent.
The Red Tailed Hawk: The Day Predators
The Bird B Gone Red Tailed Hawk decoy is chosen by consumers as the more realistic option for a decoy to use as a visual bird deterrent. Not only do the red-tailed hawks hunt in the daylight hours in a natural habitat, they are readily identified by birds as a predator. The mock predator eye and shiny reflective surface work together appealing to birds' visual sense. The red-tailed hawk decoy presents a visual warning to the birds, day or night, that danger is near.
While decoys can be effective for small areas or minimal bird concentrations, they are not recommended for larger infestations. The type of bird population, the amount of space affected, and the location of the infestation should also be considered. A combination of bird control methods may be required, including bird netting, repellents, electric tracks or laser deterrents.
For additional information, contact the professionals at Bird B Gone, who can recommend the right type of product to address your bird control problem.
Company: Bird-B-Gone, Inc.
Source: https://www.birdbgone.com/blog/bird-decoys-hawk-vs-owl/
---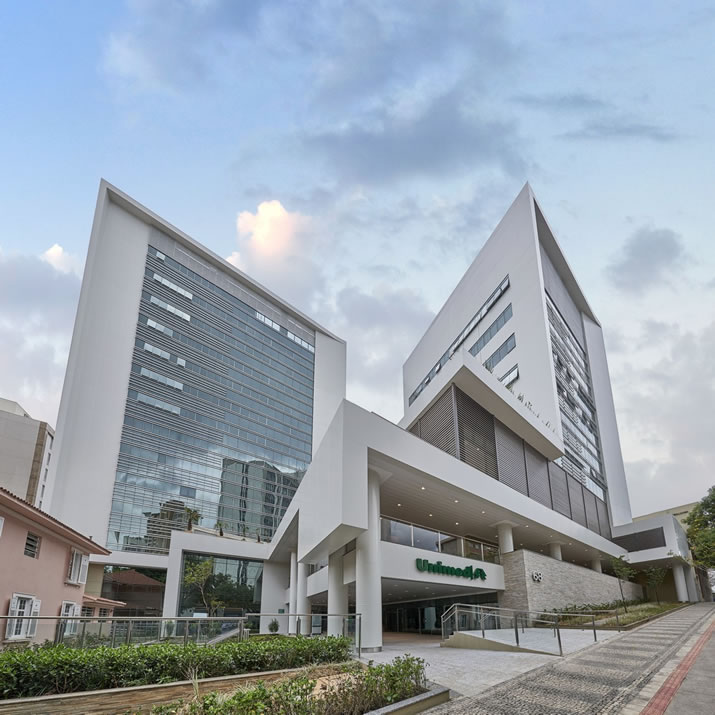 Staying healthy in Minas Gerais: UniMed expanded its Belo Horizonte operations with a new hospital and research facility; the below-ground structures were secured with PENETRON ADMIX-treated concrete.
Confronted with the relatively high water table of the UniMed construction site and the humid climate of Belo Horizonte, the project engineers quickly realized that the PENETRON crystalline products were the perfect solution. Construction of the three new buildings was done by Racional Engenharia (Rational Engineering), an engineering and construction services company.

During the first phase, the concrete for all three foundation slabs was poured. Next, the concrete retaining walls of the below-ground structures went up; all concrete was treated with PENETRON ADMIX during the batching phase. PENECRETE MORTAR, a topical repair compound, was also applied to fill and seal any cracks in the concrete that occurred in the final phase.

In total, about 10,000 m3 of concrete were treated with PENETRON ADMIX to ensure resistance to the hydrostatic pressure of the groundwater present at the construction site. The resulting construction joints were sealed with about 300 meters of PENEBAR SW-55 swellable-type waterstop.

For the above-ground concrete structures exposed to the elements, such as the parking garage ramps, PENESEAL PRO was sprayed directly on the surfaces to protect the concrete against any environmental effects.

PENESEAL PRO is a spray-on liquid sealer that is ideal for waterproofing and protecting exposed concrete surfaces, forming a gel that compensates for the movement of cracks due to thermal expansion and contraction. PENESEAL PRO reacts with the concrete to form a sub-surface barrier that protects against water penetration and seal hairline cracks, pores and capillaries. It remains active inside the concrete and continues to seal any new cracks due to settlement, thermal stress or external action.

UniMed, a Brazilian medical service cooperative and health insurance operator is the largest of its kind in the world, with 367 local member cooperatives. To expand its Belo Horizonte operations, UniMed invested R$250 million/US$125 million in the construction of three new large outpatient units, including a hospital to accommodate 300 doctors and a medical research facility.
Company: Penetron International
Product: Penetron Admix
Source: http://www.penetron.com/news-media/media-releases/view/Healthcare-Center-Gets-the-PENETRON-Treatment
---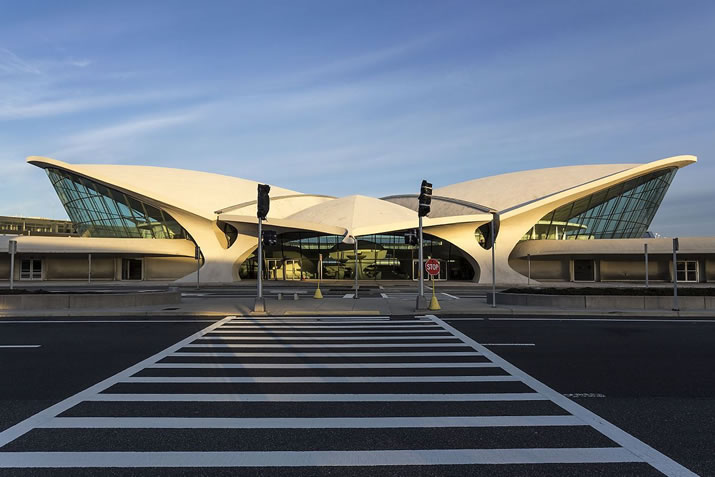 The TWA Flight Center at John F. Kennedy International Airport. Photo: Acroterion
After sitting vacant for 15 years, the Trans World Airlines (TWA) Terminal, located at New York's John F. Kennedy International Airport, will receive new life as a 505-room hotel. It will be the first on-site hotel for the JFK Airport and is set to open in 2018.
The TWA terminal originally opened its doors in 1962 and was designed by architect Eero Saarinen to resemble a bird in flight. Its layout, featuring a central main terminal with clusters of gates that branch out, was one of the first of its kind. The TWA terminal also featured enclosed passenger jetways, baggage carousels and electronic flight schedule boards. The main terminal is constructed of four curved steel-reinforced concrete shells that radiate out from a central point. Two of the curved concrete shells, the "wings of the bird," feature purple-tinted glass windows that angle out as they extend upward toward the roof line and offer views of planes landing and departing. The interior spaces maintain the same fluidity as the curved exterior with floors that swoop into stairwells and walls that curve seamlessly into the floors.
Despite its architectural beauty, the functionality of the TWA Terminal was hindered by its ability to accommodate the development of larger airplanes and an increase in passenger traffic. In 1994, the building was voted as an official landmark by the Landmarks Preservation Commission, but after continued financial trouble, TWA filed bankruptcy and the original terminal was shut down in 2001. While ideas were proposed to repurpose the building, most were rejected or failed and the building was left dormant. It was listed on the National Register of Historic Places in 2005 and efforts later began to restore the building to its original beauty.
The iconic main TWA terminal will remain intact and become a showcase element in the development of the new TWA Hotel. It will be flanked by two crescent-shaped buildings, which will be home to guest rooms, eight restaurants, and conference rooms. A new cocktail bar and nightclub will also be incorporated into the original building. The ambitious project plans to incorporate technology which will enable the building to generate its own power and is expected to be LEED-certified.
Company: Total Security Solutions Inc
Source: http://www.tssbulletproof.com/iconic-twa-terminal-receives-life/
Tags: Building | Design | Security
---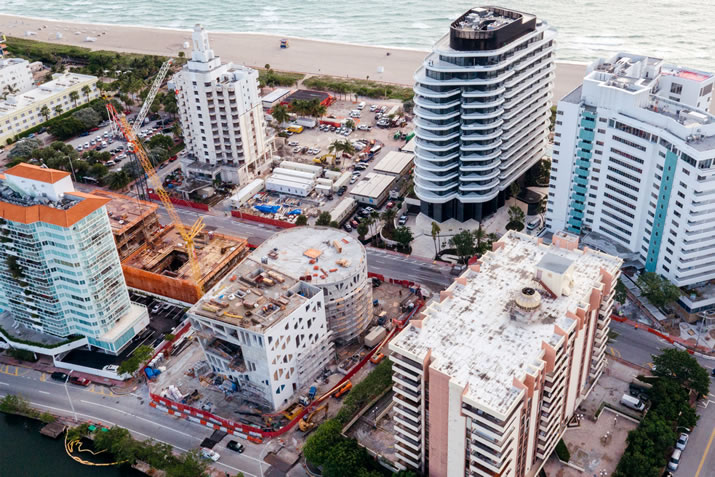 Miami Beach is back: Built on the site of the famed postwar Saxony Hotel, the foundation of the new Faena Hotel Miami Beach is treated with PENETRON technology.
Faena Hotel Miami Beach, which opened in August of 2016, is built on a concrete foundation treated with PENETRON ADMIX SB, a crystalline admixture in soluble bags. This project is the starting shot for a remarkable new Miami neighborhood: the Faena Arts District.
The new Faena Hotel Miami Beach is built on the shell of the 1950s Saxony Hotel, a well-known postwar Miami Beach hotel. The revamped oceanfront hotel has been reinvented in a glamourous Hollywood style and architecture, including an ocean view restaurant under an arching dome that was formed by layering concrete on a balloon. There are 169 guestrooms, which include 111 suites, two haute-cuisine restaurants, a 150-seat cabaret theater, and a spa.
"The restoration and transformation of the art deco Saxony Hotel into the modernist Faena Hotel Miami Beach has become a focal point for the whole district of Mid-Beach Miami," says Christopher Chen, Director of The PENETRON Group.
The new hotel is a central part of the massive $1 billon Faena Arts District development (and renewal of Miami's Mid-Beach district) that features not only the new Faena Hotel but also luxury condo towers, one of which is home to a record-setting $60 million residence, as well as an expansive shopping area and an arts/performance center – all yet to open. Alan Faena, the Argentinian real estate developer, enlisted world famous architects Rem Koolhaas and Norman Foster to create a stylish city-within-a-city.
The beachfront project benefits from PENETRON's waterproofing and corrosion-mitigating properties needed for a location adjacent to the ocean and the area's high water table. PENETRON ADMIX SB – in soluble bags – was used throughout the foundation to treat all the concrete in the expanded footprint of the hotel.
"PENETRON technology ensures an absolutely waterproof and durable structure in one of the most desirable locations in the Miami Beach district," adds Mr. Chen. "It's a showcase project for the city."
Company: Penetron International
Source: http://www.penetron.com/news-media/media-releases/view/From-Art-Deco-to-Modernist-with-PENETRON
---
From Design to Construction... Federally Mandated Guidelines clearly state that concrete vault systems must be "constructed with chemical-resistant water stops in place at all joints (if any)" (Quote is directly from EPA Title 40 CFR 265.193 [new construction] and Title 40 CFR 264.193 [retrofit]). Earth Shield® products have been helping industry comply with these regulations in the most efficient and cost effective manner. We can assist in all three key phases of major industrial projects.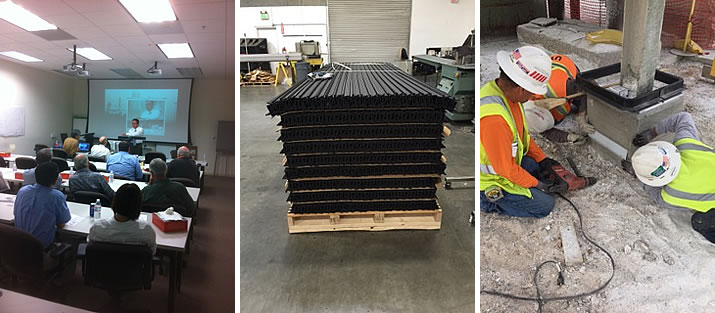 DESIGN — Seminars for Engineers and Owners
PRODUCT AVAILABILITY AND COMPETITIVE PRICING — Most orders shipped 1 to 3 days ARO
TECHNICAL SUPPORT FOR CONTRACTORS — On-site tech service and plastic welding schools
JP Specialties, Inc. is the leading manufacturer of chemical resistant waterstop and related concrete accessories. Our NSF 61 certified Earth Shield® line of chemical resistant waterstop is used throughout the world by major engineering firms and project owners for primary and secondary containment applications, as well as industrial wastewater treatment and ozone contactor structures. We invented and hold the patent on the technology used to mechanically weld thermoplastic waterstops. Services offered include free blueprint take-off and shop drawings, on-site welding certification, and individual corrosion resistance certification for the project owner.
We assist the Design Engineer and Project Owner with individual project and waterstop product specification and certification
Full takeoff service including shop drawings at no cost to customer
Waterstop Shop Drawings including 2-D CAD details and 3-D isometric
FAST job site delivery anywhere in the world
Company: JP Specialties, Inc.
Source: http://www.jpspecialties.com/
---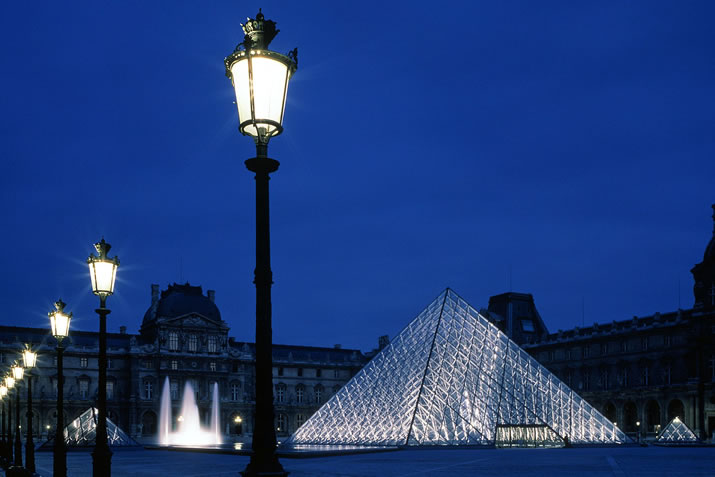 The Grand Louvre – Phase I - in Paris has been selected for the 2017 AIA Twenty-five Year Award. Designed by I.M. Pei, FAIA, and his firm Pei Cobb Freed & Partners, the 71-foot-high glass and stainless steel pyramid now rivals the Eiffel Tower as one of France's most recognizable architectural icons. Recognizing architectural design of enduring significance, the Twenty-five Year Award is conferred on a building project that has stood the test of time by embodying architectural excellence for 25 to 35 years. Projects must demonstrate excellence in function, in the distinguished execution of its original program, and in the creative aspects of its statement by today's standards. The project will be honored in April at the AIA National Convention in Orlando.
Greeted with hostility and derided as a Modernist affront when it was first proposed as the main entrance to Paris' Musée du Louvre, the project was born of President François Mitterrand's quest to modernize the Louvre in the early 1980s. Pei's pyramid thrust the 800-year-old Palais complex into the modern era while simultaneously making the museum more accessible to larger crowds.
When he was selected as the architect, Pei faced a seemingly insurmountable challenge: reorganizing and expanding the museum without compromising the historic integrity of one of France's cherished monuments. To execute the project, Pei wove together an unprecedented amount of cultural sensitivity, political acumen, innovation, and preservation skill. As one juror noted, the project has become "an internationally renowned symbol for Paris and an example of the prowess and legacy of I.M. Pei."
The entirety of the project, known as the Grand Louvre, was executed in two phases over the course of a decade. For the first phase, which gave rise to the pyramid, Pei reorganized the museum around the central courtyard, the Cour Napoléon, transforming it from a parking lot to one of the world's great public spaces. Twenty-seven years since the project was completed, Pei's success has been reaffirmed in the museum's visitorship, which has more than tripled since the expansion. To accommodate the influx, the museum undertook its first renovation of the reception area directly beneath the pyramid recently and took distinct measures to maintain the integrity of Pei's design.
Despite the rancor that surrounded the design's unveiling, Pei gave France an unexpected treasure that its citizens and visitors from around the globe value as much as the priceless works of art contained within the Louvre. Bringing "life, action, and beauty to what was already beautiful," as one juror noted, the project fused modernity with a swell in national pride for a historic building.
The jury for the 2017 Twenty-five Year Award includes: Mark Reddington, FAIA (Chair), LMN Architects; Gregory P. Baker, AIA, HNTB Architecture; David Cordaro, AIAS Representative; Leslie K. Elkins, FAIA, Leslie K. Elkins Architect; Timothy J. Johnson, AIA, NBBJ; William Q. Sabatini, FAIA, Dekker/Perich/Sabatini; Adrian D. Smith, FAIA, Adrian Smith + Gordon Gill Architecture; Beatrice Spolidoro, Assoc. AIA, Rothschild Doyno Collaborative and Marilyn Terranova, PhD, Interim Superintendent, Pocantico Hills CSD.
Company: AIA (American Institute of Architects)
Source: https://www.aia.org/press-releases/25096-the-grand-louvre---phase-i-honored-with-aia-
---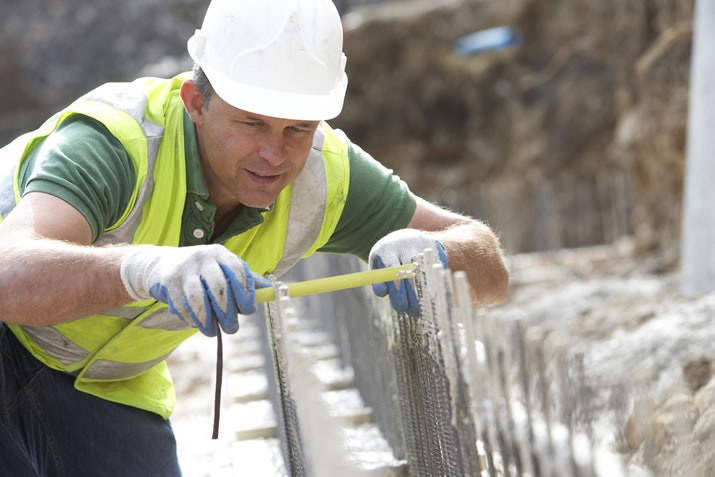 Today's workforce is comprised of workers of all ages. But older workers still do and will continue to make up a significant portion of the workforce. According to the U.S. Bureau of Labor Statistics, one in five American workers will be over age 55 by 2020.
Regarding safety in the workplace, the Centers for Disease Control (CDC) notes that older workers may suffer fewer workplace injuries than their younger counterparts. This is attributed to the experience they have acquired over the years and the fact that older workers are generally more cautious.
However, older workers typically require a longer recovery time and chances of them suffering a fatal injury are greater than younger workers. Overall, it makes sense to create a safety culture that is healthy and safe for workers of all ages.
The CDC offers the following suggestions to make a healthy and safe workplace and age-friendly workforce:
Prioritize workplace flexibility. Provide workers input into their schedule, work conditions, work organization, work location and work tasks.
Match tasks to abilities. Encourage self-pacing, rest breaks and less repetitive tasks.
Avoid prolonged, sedentary work. Offer sit/stand workstations and walking workstations. Provide physical activity opportunities.
Manage hazards. These include noise, slip/trip and physical hazards.
Provide and design ergo-friendly work environments. This includes workstations, tools, floor surfaces, adjustable seating, better illumination, and screens and surfaces with less glare.
Utilize teams and teamwork strategies for aging-associated problem solving. Those closest to a situation are best enabled to find a solution.
Provide health promotion and lifestyle interventions. These include physical activity, healthy meal options, tobacco cessation assistance, risk factor reduction and screenings, coaching and onsite medical care.
Invest in training and building worker skills. This should be done for workers of all ages.
Proactively manage reasonable accommodations and the return-to-work process. This should be the standard after illnesses and injuries cause workers to have work absences.
Require aging workforce management skills training for supervisors. One component should be how to manage a multi-generational workplace.
What benefits do you see from promoting an age-friendly workforce?
Company: Seton
Of: Marji McClure
Source: http://www.seton.com/blog/2014/11/creating-a-healthy-safe-age-friendly-work-environment
---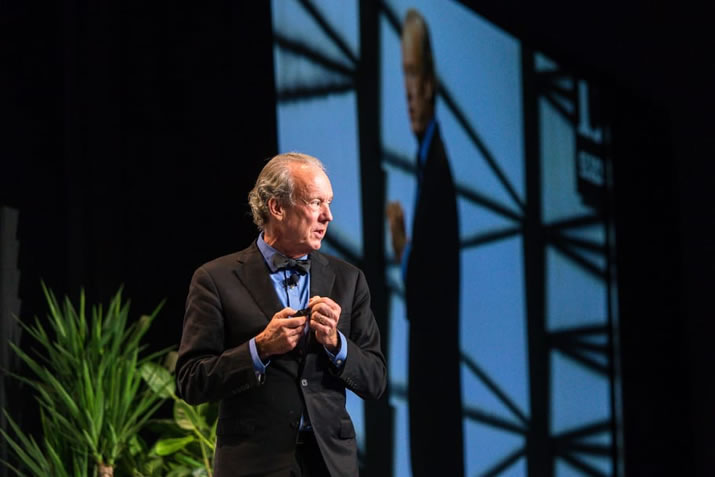 William McDonough, FAIA, gave a keynote at the 2016 SXSW Eco conference that emphasized the need for urban revolution. Image credits: Steve Rogers.
Carbon-positive cities, biophilia, and data-centric decisions define the next American city that architects can help create
In discussing solar orchards, biophilic cities, and illustrative mapping of everything from water surges to public protests, architects at the 2016 SXSW Eco conference brought the audience a dynamic voice for change. In its fourth year, the sister conference to the larger South by Southwest festival has grown into a three-day convergence of all things driving global change under the umbrella of design, technology, and business. Its basic premise is a forum for ideation and connection across industries. Participants arrive from around the globe, united by aspirations to establish new ways of dealing with health, food, water, climate change, clean air, energy, and development.
"Architects provide a fundamental voice in this conference," notes SXSW executive producer Morgan Catalina. "We are talking about environmental and social change. It is a realm that architects can shape, change, and influence through design." In fact, design thinking and problem-solving were a priority in much of the conference discussions. Topics ranged from idea-driven calls to action to explanations of developing software tools. Creative solutions involving cross- and multi-disciplinary teams were billed as the most effective ways to address many of the world's pressing problems.
Time for a (sustainability) revolution
In his keynote, William McDonough, FAIA, of William McDonough + Partners, called for a revolution as he emphasized the need for carbon-positive cities and work toward climate change reversal. A visionary for more than 40 years, McDonough has been a pioneer in sustainability. He co-created the Cradle to Cradle philosophy, and all his work promotes a complete understanding of material health in the design process coupled with built-in renewable energy and social fairness.
He is currently working on concepts for a Chinese city that can feed and power itself. In Mongolia, McDonough's "solar orchards" allow industry and agriculture to live in the same place. Solar collectors are elevated six feet, allowing for grazing animals to occupy the same land. "This is beautiful … grasses come back by themselves," stressed McDonough. His is a call for a new language to deal with carbon that promotes constant improvement and a reevaluation of the current framework from which architects and designers evaluate their impacts on the environment and the future of human health.
Connections to nature
Likewise, Amanda Sturgeon, FAIA, chief executive officer of the International Living Future Institute, noted that architects should change the way they are designing, and recognize that "people are a part of nature, not separate from it." As part of the workshop on biophilic cities, she presented her research related to biophilic design emphasizing the reconnection of humans and the natural world. Biophilic cities prioritize the integration of green and blue ways throughout urban zones, urban farming initiatives to support food deserts, and integration of wildlife preservation in planning efforts, among others.
"We are talking about environmental and social change. It is a realm that architects can shape, change, and influence through design." - SXSW executive producer Morgan Catalina
Sturgeon summarized her argument for new design thinking: "Most of architecture is being created with no connection to place, climate, geography, or regional context. With increasing urbanization, and the fact that we spend 90 percent of our time inside, our fundamental connection with nature is disappearing. At the same time, the Paris climate agreement requires that buildings radically reduce their energy use, past the incremental efficiencies that we have been achieving. If we don't design our buildings to adapt to our climate, we will not get there. I believe this is an urgent issue for the creation of our buildings. Architects must change the way that they design, and we must train our young architects to have the skills and abilities to design in this way."
Tools to further the profession
Going beyond just understanding a building's site was part of the inspiration for Perkins+Will associate principal Leigh Christy to develop Hazel, a software tool for optimizing planning for stormwater infiltration, collection, and reuse. Christy sees part of her role as an architect is to engage in larger questions about the future of the environment. "Hazel is a tool for architects and planners," she said. "The data help analyze cost, identify policy needs, streamline water detention practices, reduce carbon emissions, improve pedestrian thermal comfort, and create new habitats for wildlife."
Ultimately, the platform provides data fundamental for project site selection. After being awarded a grant from the AIA College of Fellows Latrobe Prize, Hazel was developed collaboratively by the Arid Lands Institute of Woodbury University, Perkins+Will, the Nature Conservancy, and the City of Los Angeles. The design team is still refining Hazel. Christy notes that after presenting Hazel to architects and city planners, the response from the multidisciplinary audience was refreshing. "It was the first time I had someone come up to me and ask if I needed help coding," she said.
Another software tool called SPEA (Spatial Practice as Evidence and Advocacy) was developed by a landscape architect–led team. "[We] are of course influenced by the architectural designers that we work with," said McKenna Cole, research associate at SITU Studio. SPEA visualizes complex spatial narratives like the Euromaidan protests in Ukraine, often using three-dimensional renderings.
"Developing accurate 3-D models allows us to understand events spatially, enabling us to establish known protester and police locations that draws from citizen-captured videos," explained Cole. The usual outlets for dissemination of the data collected and compiled with SPEA are in the courtroom, through specific publication, or in advocacy reports. SPEA received an honorary mention in the Equity + Inclusion category of the Place by Design competition at the conference.
If this most recent SXSW Eco was an illustration of the prominent role architects can play both as visionaries and as team players working to effect change, the conference also clearly demonstrated that opportunities abound and that people value design thinking. As William McDonough noted, "I'm an architect, and an architect's job … is to change the way we see, then we rearrange the furniture, and then we build."
Company: AIA (American Institute of Architects)
Of: Catherine Gavin
Source: http://new.aia.org/articles/22151-architects-empowered-to-drive-positive-chang
Tags: Building | Design | Energy | Sustainability
---
Around the world, waterfront construction sites with a high water table call for PENETRON technology. The basement structure of Rio de Janeiro's newest hotel, the Hilton Barra Rio de Janeiro Hotel, is built on PENETRON's crystalline technology.
The Hilton Hotel company slogan, "Take me to the Hilton," now has new meaning for visitors to Rio de Janeiro. Situated just minutes away from Rio's Olympic Park, the Hilton Barra Rio de Janeiro Hotel opened just in time for Rio 2016 Summer Olympics Games. This upscale 298-room hotel, also in the midst of the city's Barra da Tijuca business district, features a restaurant, meeting rooms, a business center, a rooftop pool (with a view), and an underground parking garage.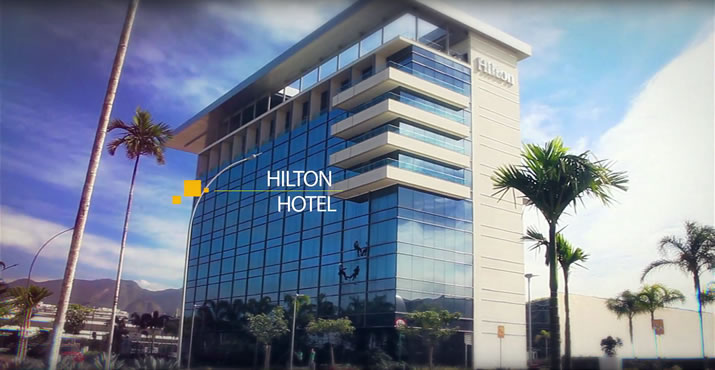 Take me to the Hilton: Despite the site's high water table, the basement of the new Hilton Barra Hotel in Rio de Janeiro is waterproof thanks to PENETRON ADMIX.
Given this situation, the PENETRON Brazil team worked with the developer and general contractor to come up with an effective solution for the Hilton Barra project. Ultimately, PENETRON ADMIX was specified to treat the concrete used in the below-grade slab to ensure low permeability and a durable concrete structure.
Company: Penetron International
Product: Penetron Admix
Source: http://www.penetron.com/press/view/Brazil-Takes-PENETRON-to-the-Hilton/
---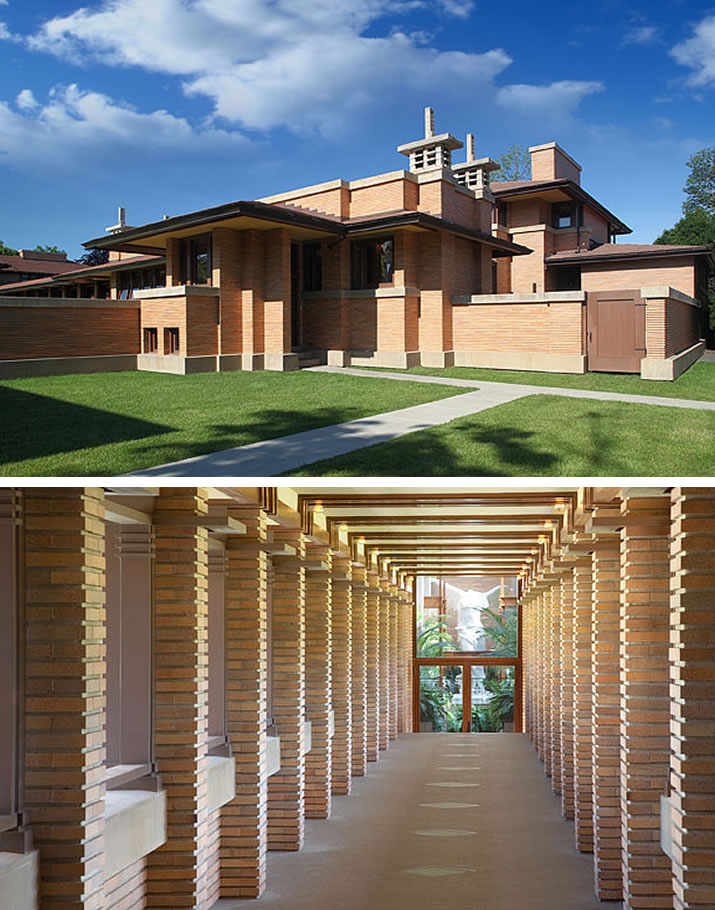 Project: The Martin House
Roman Brick is ideal for creating a distinct and different look to any structure. It characteristically has longer and more linear dimensions than those of standard modern brick. Belden Roman Brick was used on the restoration of the Famous Frank Lloyd Wright "Martin House Complex" in Buffalo, New York. The dimensions of Belden Roman Face Brick are 3-5/8" x 1-5/8" x 11-5/8".
Belden offers Roman face brick in a wide variety of colors and textures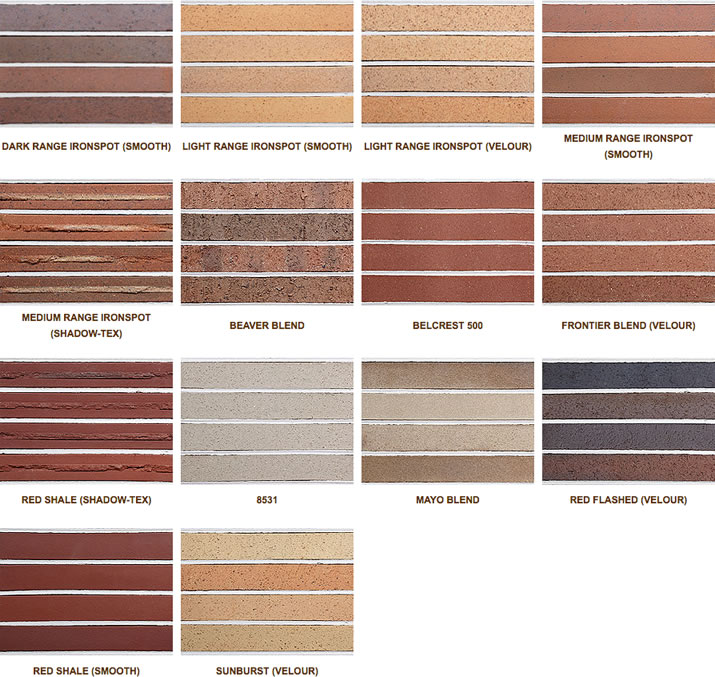 Company: Belden Brick Co.
Product: Roman Brick
Source: http://www.beldenbrick.com/roman-brick.asp
Tags: Building | Color | Design
---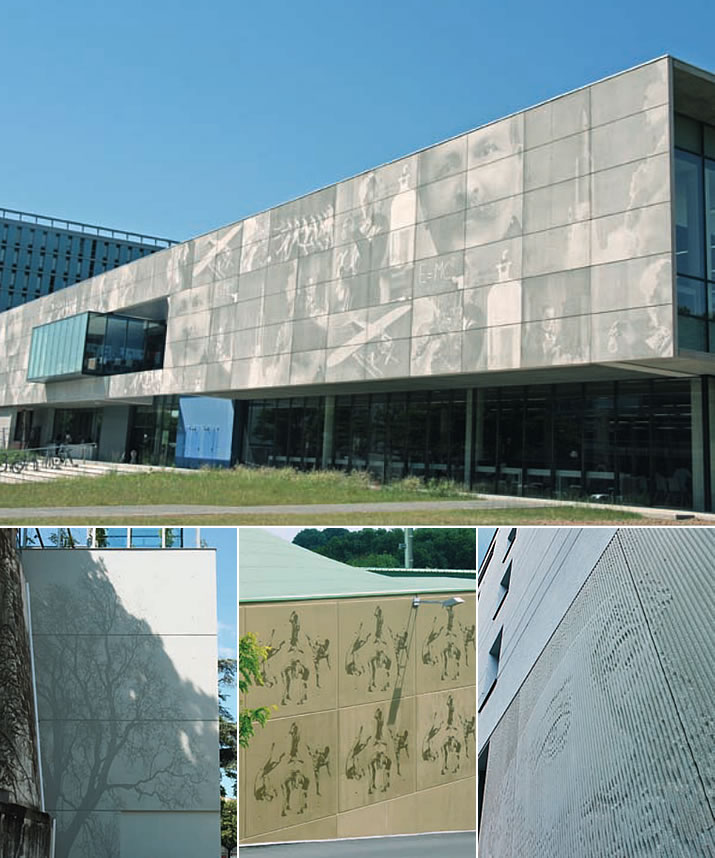 At Nawkaw, we enjoy coloring and staining architectural elements to achieve unique finishes for our clients. If you are looking for a way to personalize your concrete in addition to using a concrete stain, US Formliner (USF), our sister company, now offers a product that allows you to transfer virtually any image onto concrete.
The product, Artico®, was launched by Reckli®, cofounder of USF. Through the use of this new product, photographs, graphics, artistic elements, etc. can be made visible in concrete.
The system uses a retarding agent that is applied to a specialized film onto which any desired image is transferred. The film is then secured to the concrete formwork and the concrete is poured on top of it. The retarding agent slows the cure rate of the concrete with which it comes in contact. When the surface is power-washed, the design element is revealed as exposed aggregate. When the process is complete, the concrete is transformed with an elegant, permanent image etched into the concrete itself.
This product is suitable for both indoor and outdoor use. To learn more, visit USFormliner.com.
Company: Nawkaw Corporation
Source: http://usformliner.com
Tags: Building | Concrete | Design
---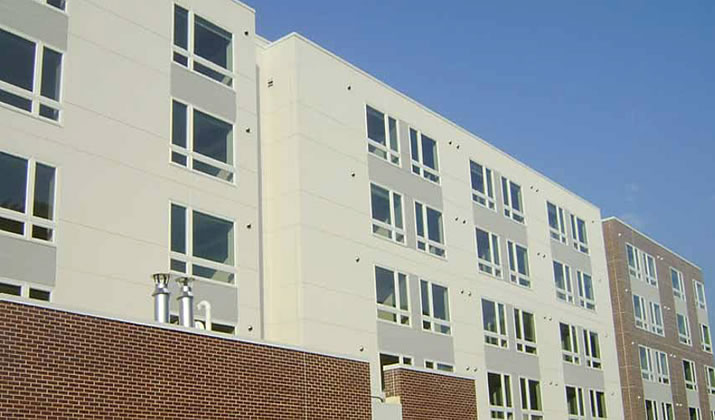 Sto Panels are the next generation of exterior wall panels, delivering superior energy ef ciency and performance along with beauty and ease of installation.
Sto, the leader in wall cladding systems, now offers the most advanced technology in prefabricated insulated wall panel solutions. Our systemized approach to panelized construction offers many benefitts over traditional precast panels, including speed, value and superior performance. Sto Panels are lightweight, energy efficient and durable, and are available in a wide variety of aesthetic options. The technical design expertise of experienced panelizers and the service you expect from Sto make Sto Panels the preferred choice for new construction as well as renovation projects.
Speed
Pre-determined and carefully controlled installation time.
Increased productivity as a result of experienced fabricators.
Construction schedule compression: panels can be manufactured while your site is being excavated and are ready for installation as soon as the site is ready.
Reduced onsite clutter and interference (i.e., scaffolding and debris).
Value
Lower structural requirements than precast due to lightweight prefabrciated panels.
Reduced jobsite manpower needed for exterior wall installation.
Jobsite scaffolding unnecessary for exterior wall installation.
Quality
Precisely engineered prefabricated panels and connections.
Quality controlled fabrication: skilled craftsmen fabricate panels in a climate-controlled environment and materials adhere to strict manufacturers' recommendations (including temperature and humidity requirements) under a stringent QA/QC program.
Extensive shipping protection prevents damage to the panels' factory-precise finish.
Code compliant systems.
Single source warranty.
Experienced panel installers.
Sto Panel Technology - Panel Assembly Animation
Design Freedom and Versatility
Sto Panel Technology helps transform architectural vision into reality in a sustainable, integrated solution
Sto Panel systems are available in a range of beautiful, durable finish options. Choose from Sto's proven line of architectural coatings and textured finishes, metal panels, thin brick veneer or precast concrete. With factory application of materials you can count on a consistent, high quality finish that will last.
Sto Architectural Coatings and Finishes
Sto has you covered in a wide range of beautiful, durable finishes for a strong, flexible layer of protection. Our finishes are manufactured in ISO-certified facilities to meet extremely strict quality control standards, contain pure white marble aggregate and 100% acrylic polymers, and come in virtually unlimited colors.
Specialty Finishes
Sto's line of artistic, protective nishes provide the look you want including brick, granite, stone, limestone and metal panels.
Lotus-Effect®
Featuring the Lotus-Effect, a patented breakthrough technology modeled on the unique self-cleaning lotus leaf, Sto Lotusan nishes and coatings are incomparable to any exterior product on the market. Like the lotus leaf, the nish is rinsed clean with rainfall, thereby reducing maintenance costs.
Company: Sto Corp.
Source: http://www.stopanels.com
Tags: Building | Design | Wall Panels
---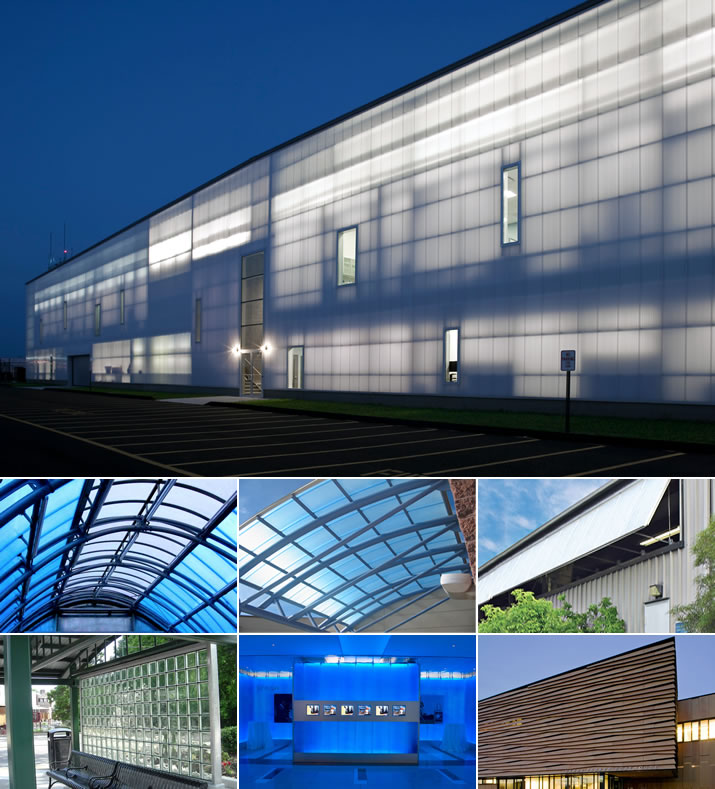 Translucent Walls, Skylights, Canopies, Windows, Mortarless glass block, Interiors, Custom Facades, Porcelain Systems
Cellular Polycarbonate Specialists
EXTECH specializes in the use of cellular polycarbonate for its host of benefits including daylighting, energy savings, superior impact resistance and insulation properties.
We provide a variety of translucent wall and interior panels, windows, skylights, and canopies for industrial and commercial clients. We also provide mortarless glass block systems and porcelain walls for use in outdoor rain/windscreens or interior applications, both of these products are extremely resistant to vandalism.
All of our products are designed for ease of installation and maintenance, including 10 year manufacturer warranties. Our group of dedicated staff who "like to build things" are also happy to provide custom facade work based on over 35 years of award-winning engineering excellence.
Our Product Lines
Polycarbonate walls
Polycarbonate windows and skylights for industrial or architectural use. Our skylights are capable of incomparable spans, without leaks.
Mortarless glass block and porcelain walls, perfect for windscreens, transit stations/shelters
Custom facades and building envelope
We make you AND your buildings look good
with our uniquely designed polycarbonate products for building exteriors
The Many Uses and Benefits of Cellular Polycarbonate
Diffused daylighting saves on energy costs, prevents glare and provides optimum visibility
High Levels of Impact Resistance
Lightweight material demands less structural support and requires less energy to operate when used as doors
Highly insulating with values up to U-.25 (R-4) for 40 mm thick panels
100% Recyclable panels and aluminum framing is LEED Credit friendly
Panels can be cold formed to a radius, unlike glass
Easy maintenance and cleaning
10 Year Manufacturer Warranties
The most advanced aluminum perimeter framing systems in the industry in a wide range of finishes
Air/water/structural testing
Company: EXTECH/Exterior Technologies, Inc.
Source: http://www.extechinc.com/polycarbonate-products.html
Tags: Building | Design | Energy | Insulation | Lighting | Wall Panels
---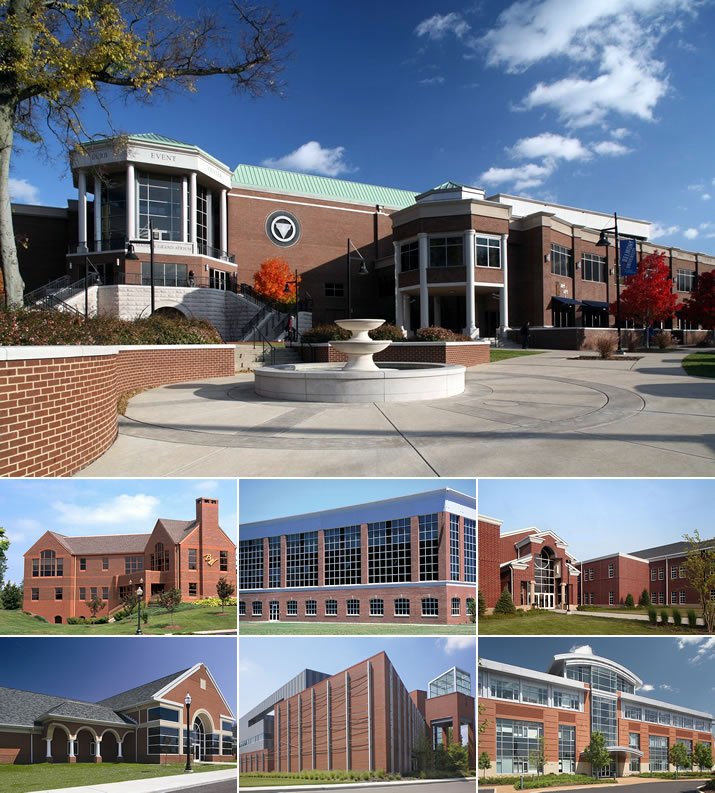 Timeless, classic red bricks. Red is the most traditional color of brick and is ideal for traditional architecture such as colonial style homes. Red brick is extremely versatile too, and can be used on towering city office buildings and sports stadiums. Belden Brick offers a very wide variety of red brick, from smooth to rough texture, from single-colored bricks to blends.
Face Brick
Brick makes any building look beautiful, of course, but face brick isn't just for an added touch of beauty. Face brick is the term used for brick that isn't needed just for the structure, but also for look, energy efficiency and value.

You've likely seen face brick on homes, commercial buildings, fire places, backsplashes, entry walls/gates, multifamily developments, retail developments and schools/universities. It comes in a wide selection of color, texture and size options for a customized look and feel.

Specifically purposed for long-term application, face brick requires little maintenance and allows your home to require less heating and cooling. Belden Brick offers pre-blended face brick to avoid color concentrations and have less scrap at the job site.

Belden Brick has been a trusted source for brick manufacturing with a solid reputation built on years of customer satisfaction. From the selection of the brick to the delivery of the product, Belden Brick provides premium customer service and quality.
Keep in mind that monitor color varies, and that to get a 100% accurate picture of our products, you need to look at a sample in person before you make any decisions. If you would like to see a sample, or have any other questions, please Contact Us.
Company: Belden Brick Co.
Source: http://www.beldenbrick.com/onlinecatalog/brick-colors/red-bricks
Tags: Building | Color | Design
---

Armortex Waterjet cutting is accomplished by using a sophisticated Flow Mach 4 waterjet system. A waterjet allows for cutting of soft and hard materials (from food to granite, glass, metal or composite materials up to 6" thick) using highly pressurized water and an abrasive if required. Precision cutting tolerances are achievable as well as beveling and 3D cutting without the associated heat that is prevalent in other types of advanced cutting systems.
Company: Armortex
Source: http://www.armortex.com/products-services/armortex-waterjet-cutting/
Tags: Building | Design | Glass | Metal
---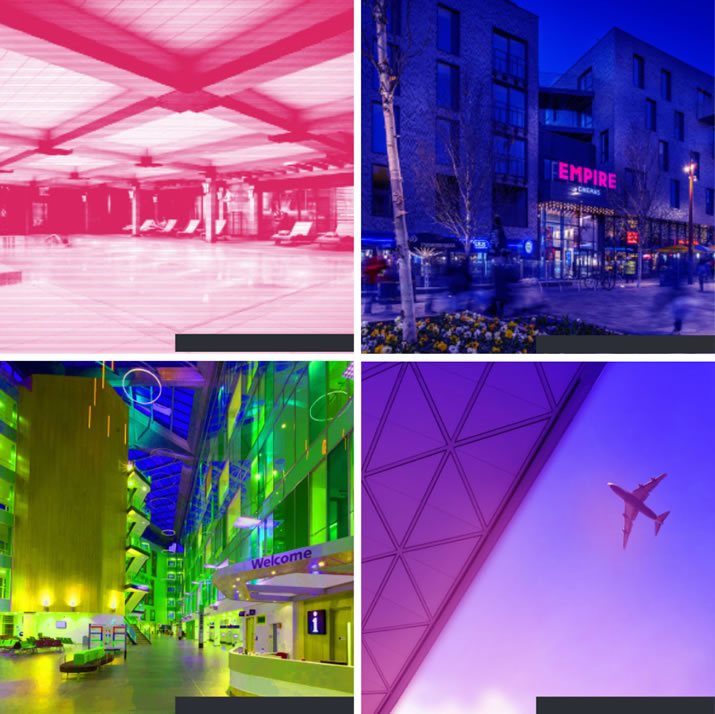 Steel beams, metal fabrication and architectural metalwork produced to your specification
Since acquiring VTS Hertford in April 2014 Howe Green has the expertise and capability to design and make a wide range of structural steel fabrications including: builders' beams, RSJs, frames, platforms, stairways, steel columns, channels and posts.
CE marking – meeting a legal requirement
Howe Green attained CE Marking for Structural Steel in July 2014 in line with the legal requirement under the Construction Products Regulation which came into effect from 1st July 2014.
Highly Skilled Team
The team from VTS Hertford have over 30 years of experience in providing structural steel services to builders and contractors in Hertfordshire, Cambridgeshire, Essex and Middlesex. They have supplied high quality structural steel for new houses, refurbishments, extensions and loft conversions and have gained a reputation for excellence and reliability.
"We've used Howe Green's access covers many times before. They are very good quality and made to order. With a 16-week window to deliver The Tramshed, we needed a supplier that could give us exactly what we needed, when we needed it and so their quick turnaround was a definite bonus."

John Chilvers - Tekne Shopfitting Limited
Structural steel
Made to order
3D Modellling Software
CE Certified Structural Steel
Structural Steel Services
Steel Beams, Metal Fabrication and Architectural Metalwork to your specification.
Product Benefits
CE Certified Structural Steel
Over 30 years of experience in the structural steel sector
Full structural steel service – design, make, install
Leading edge 3D modelling software
Work with mild steel, stainless steel or aluminium
Company: Howe Green US
Source: http://www.howegreen.com/structural-steel/index.php
---

This interactive mobile app lets you explore the areas where high performance Icynene spray foam insulation can be applied throughout your home. Plus, you can:
learn about the immediate and long-term benefits of Icynene
get answers to some of the more commonly asked questions
understand more about the installation process and much more!
This free app is available for download on the Google Play Store and Apple's App Store.
Company: Icynene
Source: http://info.icynene.com/download-icynene-homeowner-app?utm_campaign=Homeowner%20APP&utm_content=32256318&utm_medium=social&utm_source=twitter
Tags: Building | Insulation
---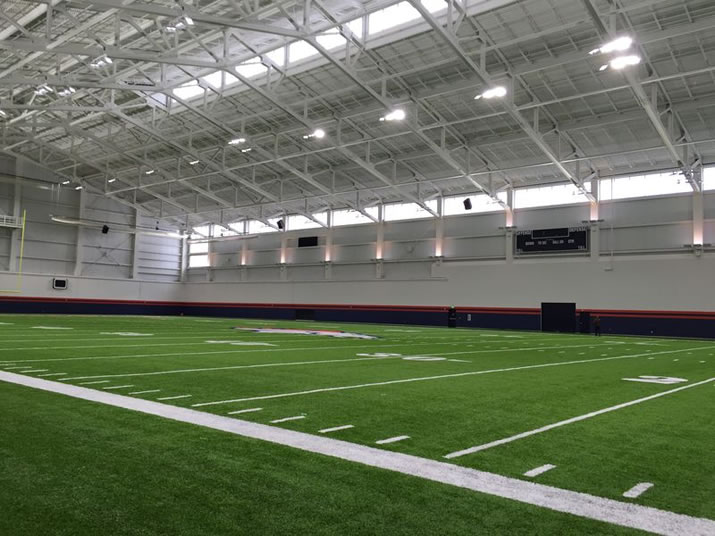 Top-flight training facilities are a must for any professional sports team and that is certainly true for cold-weather teams in the National Football League. And when it comes to training facilities, the Super Bowl 50 champion Denver Broncos have one of the best.
The 115,000 square-foot field house, which features a full-sized football field, was part of a $37 million project that prominently features Kalwall® translucent sandwich panels.
Kalwall is a preferred partner for architects and contractors when it comes to indoor sports facilities because of its natural daylighting qualities, durability and flexibility. Kalwall panels allow diffuse natural daylight to provide optimal training conditions.
The Broncos' field house, for example, has three viewing towers, ranging from 48- to 78-feet high, for cameras to record practice. The glare-free Kalwall panels provide the right kind of light for recording.
Powers Products of Denver, Colo., and Cheyenne, Wyo., is the regional distributor of Kalwall products and was able to perform daylight modeling for the Broncos field house to achieve the ultimate in balanced, glare-free, Museum-quality DaylightingTM.
Company: Kalwall Corporation
Source: https://www.kalwall.com/2016/04/27/where-champions-train-kalwall-lights-up-broncos-indoor-facility/
Tags: Building | Ceiling | Wall Panels
---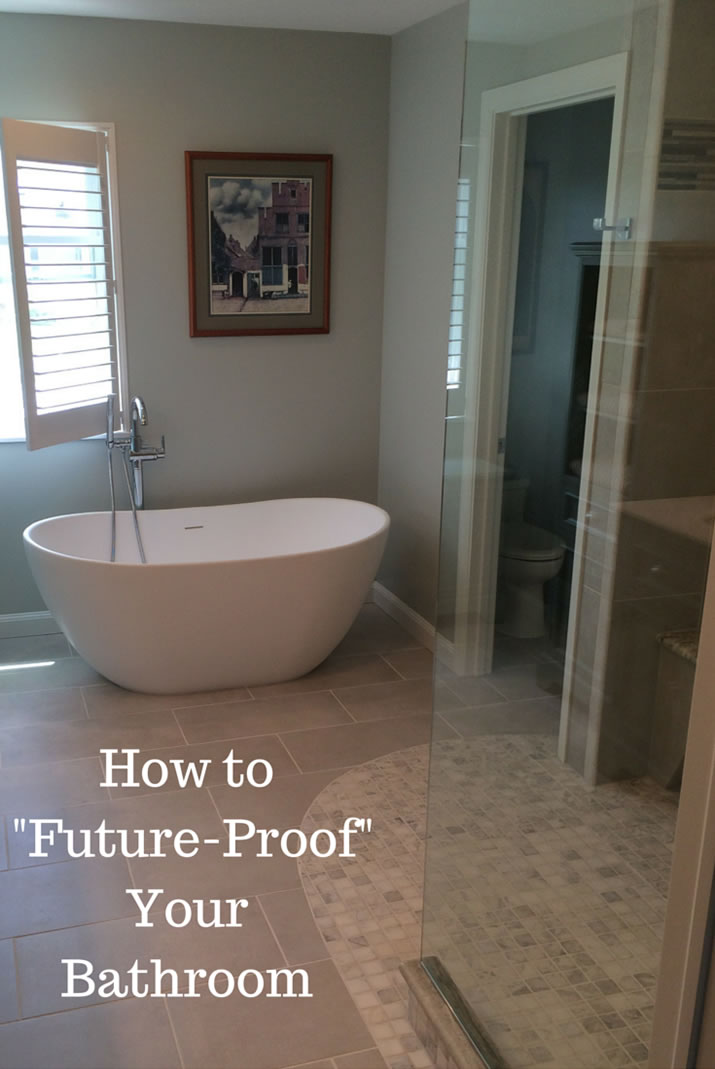 I'm sure you've heard terms like kid-proofing, soundproofing, and waterproofing but you might be asking what the heck is "future-proofing" and why do I need to do it for my bathroom? When I had a recent conversation with the Operations Manager of Cleveland Design and Remodeling he said to me, "Mike – the key to a bathroom remodel which is built not only to last, but to work for its owners in the long run, is to future-proof the space." I wasn't 100% sure what John meant by "future-proofing" so I looked it up. Here's the Wikipedia definition.
Futureproofing is the process of anticipating the future and developing methods of minimizing the effects and shocks and stresses of future events.
OK – you might say – while I'd like to anticipate the future most of us would admit we're no Nostradamus and we don't work for the Psychic Friends Hotline either! So how can you and I anticipate the future (and the "shocks" which come from it) to design a bathroom today we don't have to re-remodel (is that even a word?) tomorrow? The key according to John is to focus on 2 ideas:
1) Learn to use specific construction techniques and products to win the battle vs. the elements (things like water penetration, air infiltration and home movement)
2) Either learn how to reverse the effects of aging (not sure we're up to tackling the steps to do this) or use ideas to design a bathroom which allows you to stay in your home as you get older.
Let's take a look at these two areas in more detail below.
Idea 1 – How to use specific construction techniques and products to win the battle against the elements (water, air and movement)
There are 3 primary elements which can mess up your bathroom – water penetration, air infiltration and your home moving. Check out these construction techniques and products to come out on the right side of the battle vs. the elements.
Bathroom Public Enemy #1 Water
Obviously by its very nature water is pretty much everywhere in a bathroom. What can you do to ensure it doesn't leak through your subfloor or shower pan and damage not only your bathroom – but the rooms below? Here's a couple of tricks John shared with me:
• Trick 1 – Waterproof the subfloor outside the shower pan – Most people don't think of this but a lot of water hits the bathroom floor when you step outside of your tub/shower or your pivoting shower door leaks water on the floor. John's simple – and cost effective fix – is to use a waterproofing system or a waterproof backerboard in the area just outside of the shower/tub.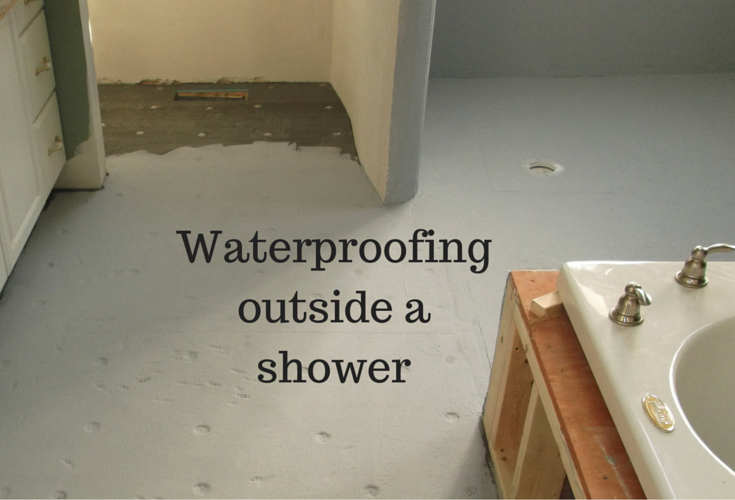 • Trick 2 – Don't settle for an "old-school" tile shower – Let's face it – most contractors (and yes I claim to lead a company with a lot of these types of guys) are not the most progressive dudes you're going to meet. Many contractor are still doing tile showers the "old-school" way – with a "mud base" which is not only hard (it is a manual process which is time consuming and only as good as your particular technician) – but has a high failure rate with leaking. Today they are premade, waterproof, ready for tile shower pan which are made to your specific size so you don't have to worry about leakage issues.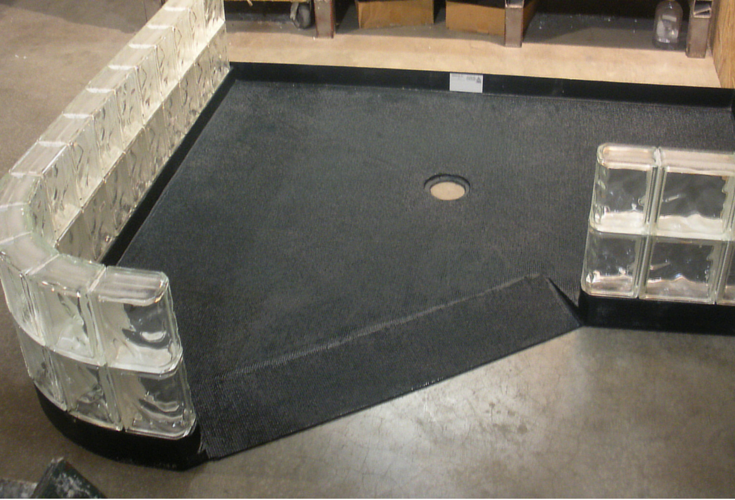 Bathroom Public Enemy #2 Air
Is your bathroom cold? Have tried to squeeze out your shampoo and it feels like it is partially frozen? These problems may be occurring because some builder or contractor saved a few bucks by not including proper insulation which is now causing you money and discomfort. If you're remodeling make sure your contractor adds the best insulation between the studs. It's not too expensive, but can make a huge difference in your comfort and energy bills.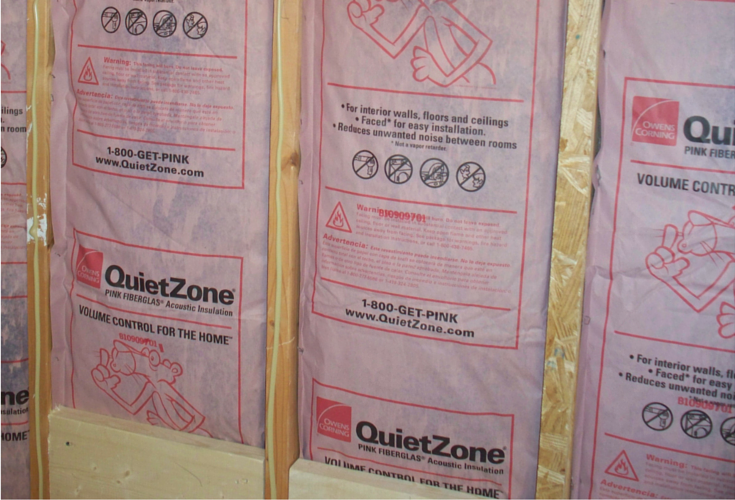 Bathroom Public Enemy #3 Movement
Homes can – and do – settle. John told me, "Mike – as a contractor we need to inspect and provide the proper framing, and make sure to add studs if they aren't spaced close enough. Also we have to install wood where the shower doors and glass shower enclosures will be so they aren't wobbly."
If you aren't a construction guy or gal make sure to get recommendations (whether virtually through review sites like Angie's List, Yelp or Houzz) or from friends to make sure your contractor will address these types of "behind the wall" construction details and not short-change your job.
Idea 2 – Using the right bathroom design and products to "win" the battle vs. aging
OK – I'll confess I have no idea on how to help you win the battle vs. aging and none of my businesses offer any Botox treatments or sell "Miss Clairol for Bathrooms" to help it age gracefully either. With that being said I can offer you 3 practical ideas John and I brainstormed to help you design a bathroom which will age gracefully with you. Here's the tips:
• Tip 1 – Product protection – backer board for future grab bars – This is an inexpensive – yet important – tip. While you may not need (or want) grab bars today they may unfortunately be essential if someone in your family's mobility is reduced. By simply putting sheets of plywood attached to the studs you can safely add grab bars down the road if you need them for a cool universal design. Also – what's nice to know is grab bars are actually decorative today so they can be stylish and functional.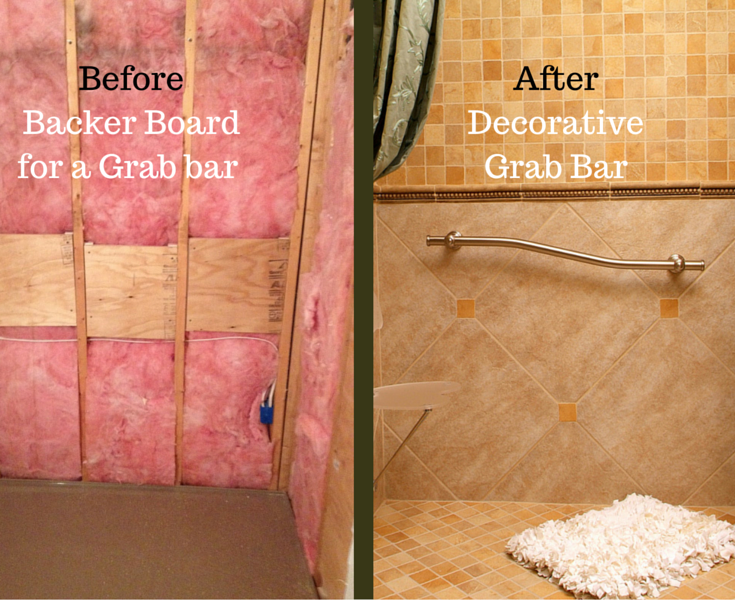 • Tip 2 – Design – think like an automotive engineer…turning radius – If space permits try to design your new bath remodel to have a 60" turning radius. This will make it easy for someone in a wheelchair to navigate. Also increase the doorways to 36" wide to allow someone in a seated position to easily get in.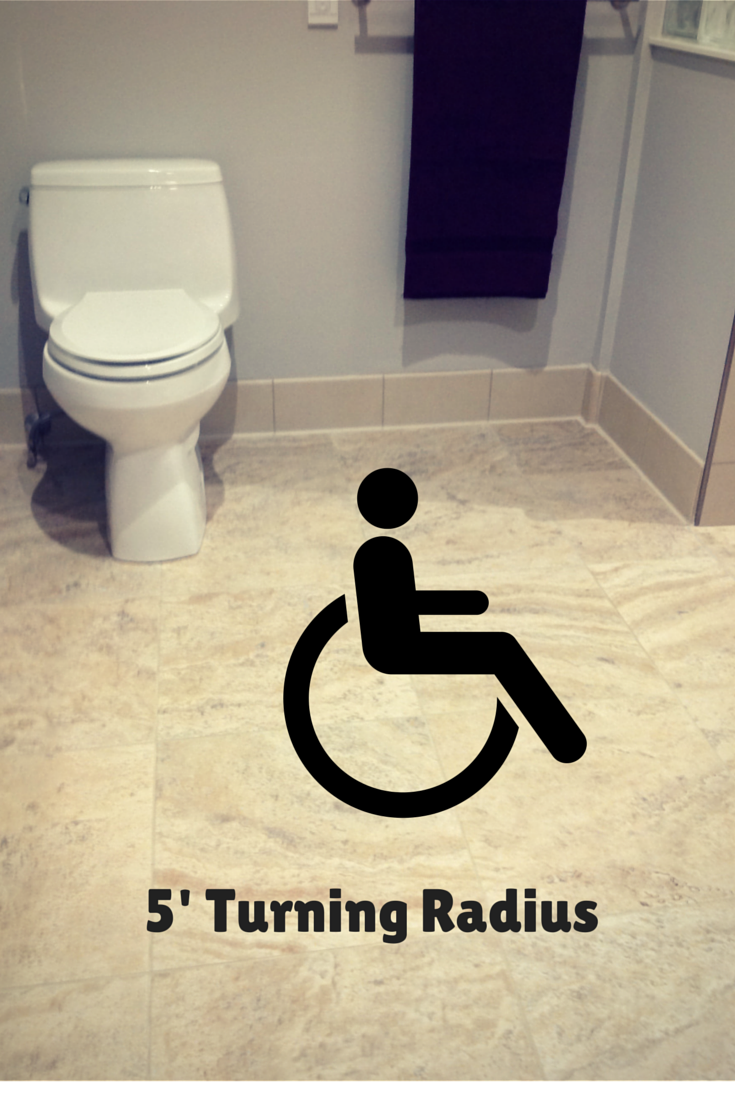 • Tip 3 – Product selection – a one level bathroom – Stepping over a shower curb or tub can be like climbing a mountain if your mobility is not good. A one level wet room shower and bathroom eliminates these worries, the system is completely waterproof and it looks sleek and contemporary when you're done.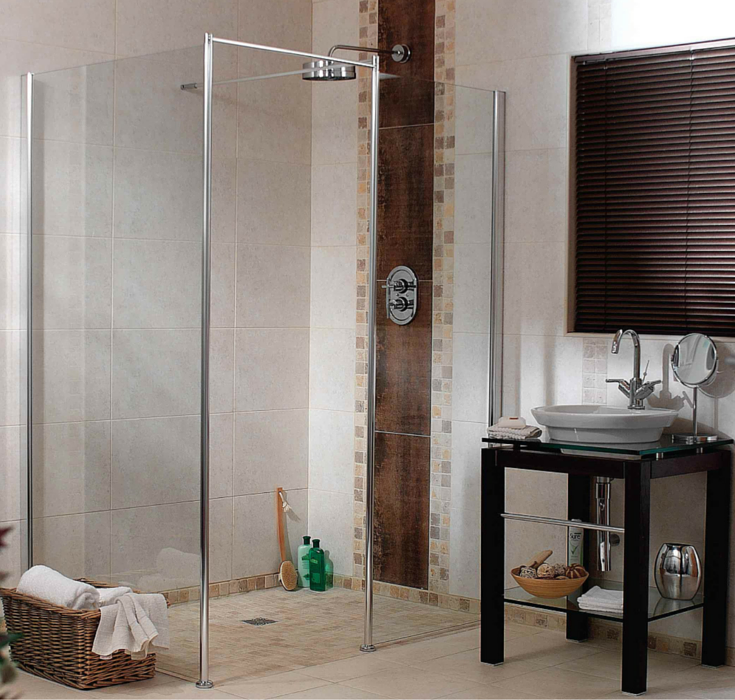 Conclusion
Future-proofing your bathroom is not difficult – but it does require being thoughtful (or finding the right remodeling contractor who will be thoughtful for you). The price to pay for not doing this might be like the old Fram oil filter commercial in the 1980's where the gruff auto mechanic says, "Pay me now or pay me later." In this case it might be more like "remodel the right way now or …or "re-remodel" later."
Company: Innovate Building Solutions
Of: Mike Foti
Source: http://blog.innovatebuildingsolutions.com/2016/03/05/future-proof-bathroom/
Tags: Building | Interior Design
---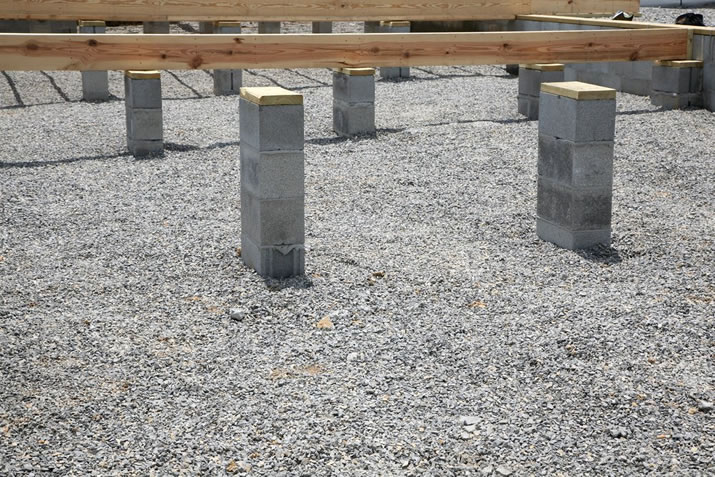 If you own an older home with an uninsulated crawlspace, you may be facing all kinds of problems you didn't realize were gradually creeping in. You may be thinking that you and your family have managed without insulating it until now, why spend the extra money? Here are three reasons to invest in spray foam insulation for your crawlspace.
Moisture buildup. When you choose to insulate your crawlspace with spray foam insulation like Icynene, you are taking a step toward controlling moisture buildup in your home. The dampness of bare ground, along with moisture seeping through permeable concrete, can make for a breeding ground for mold and mildew. If mold or mildew finds its way into your home, all kinds of problems can develop which can be costly.
Air quality. Moisture is kept out of the crawlspace area, thanks to the air seal that Icynene spray foam insulation can provide. There is little or no opportunity for mold and mildew to develop.
Temperature regulation. Deciding to insulate your crawlspace with Icynene spray foam insulation will also help to lighten the load that your heating and cooling systems take in controlling the temperature in your home.
Talk to a licensed Icynene spray foam insulation contractor in your area, to discover more reasons to insulate your crawlspace.
Company: Icynene
Source: http://www.icynene.com/en-us/news/3-reasons-insulate-your-crawlspace-spray-foam-insulation
Tags: Building | Insulation
"At Penetron, we're always talking about the weather" (March 23, 2016), Masonry stains can make historic restoration easier (February 24, 2016), Prefab is expanding and growing in popularity (February 12, 2016), The Test of Time: 10,000 N. Central Expressway, 30 Years Later (January 20, 2016), Green architecture key to nationwide energy savings (January 18, 2016), Free TotalFlash takeoff service (December 29, 2015), Hands Down: Hand Safety Tips You Need to Know (December 21, 2015), 3 buildings that balance aesthetics and performance (December 16, 2015), Making History: The National Constitution Center (December 11, 2015), LEED-ing The Way in Sustainable Building (November 6, 2015), Feeding the Planet, Energy for Life (September 21, 2015), Building Sustainability: The World's 7 Best Green Buildings (September 16, 2015), 304 vs. 316 Stainless Steel: What's the Difference? (September 2, 2015), Future proofing your design approaches – webinar (August 29, 2015), Staying dry – and wet – with PENETRON Technology (August 24, 2015), Residential Application of StoGuard® with Sto EmeraldCoat® (August 14, 2015), Free eBook! The 12-Step Program to Avoid Water Intrusion in Homes (July 27, 2015), 3 Reasons to Choose Spray Foam Insulation (July 13, 2015), Architects turn to prefab materials (May 1, 2015), Three Secrets to Safety Management (April 17, 2015), Chase Birds Away with the line of Bird Chase Super Sonic units (April 13, 2015), Building code enforcement gets serious (March 30, 2015), AECinfo.com launches BuildingBlog (January 30, 2015)