architecture - engineering - construction

2017 June
---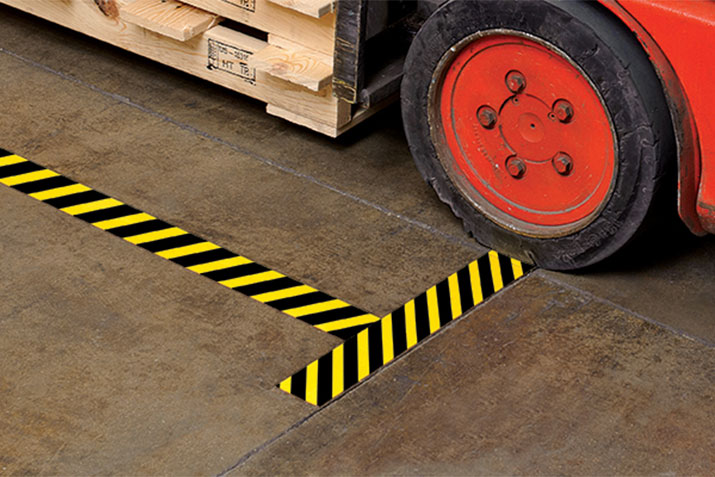 Floor marking, if it's used to its best advantage, can help you create a very organized, efficient and safe workplace. Using the different colors and patterns of floor marking tape that are available, helps keep your employees in the right areas or passageways, marks equipment and storage, and guides them in an emergency. Here is a suggested plan with which to color-code your facility.
---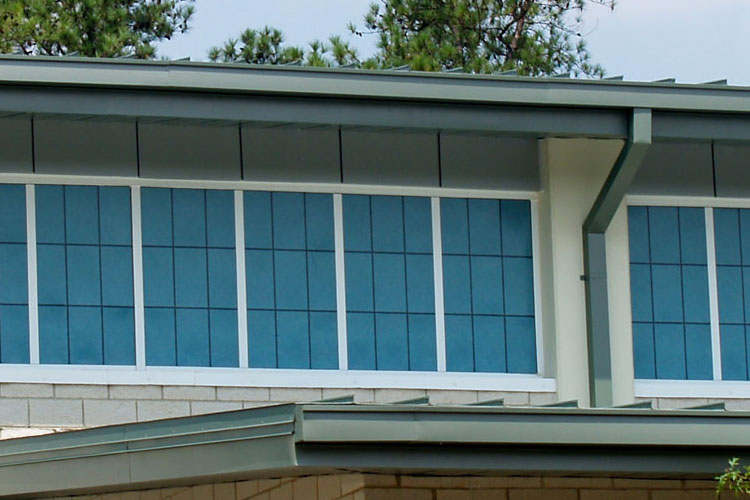 Clima-Tite™ features pultruded fiberglass support members for a new level of thermal performance and condensation resistance.
---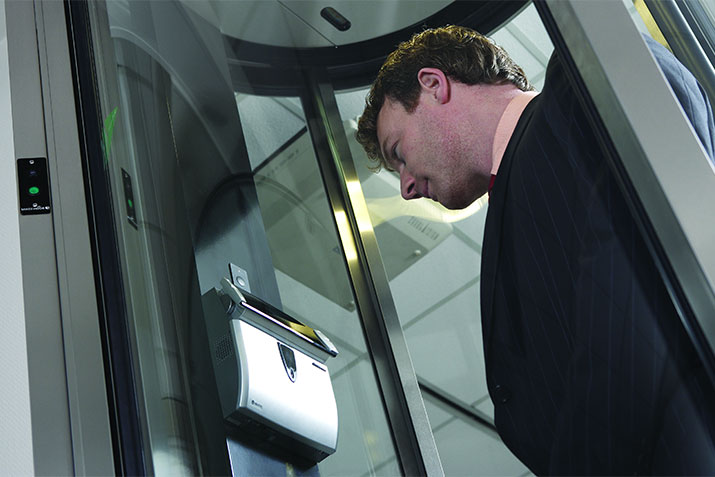 According to a study completed by the FBI, in 2014 and 2015 alone, there were 231 casualties as a result of mass shootings. Let's examine 4 enhancements you can make to security revolving doors or mantrap portals to thwart an active shooter's attempt at gaining access to your building, or worse, doing physical harm to people.
---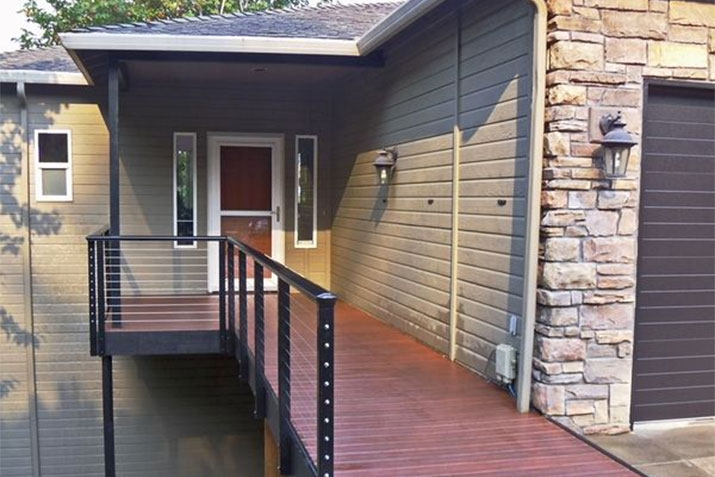 The shaped Aluminum Top Rail used in this photo captures the perfect look for this home in Happy Valley, OR.
---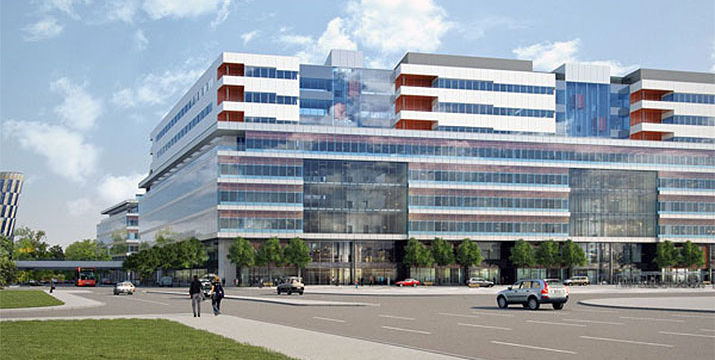 The New Karolinska Solna University Hospital (NKS) in Stockholm has been hitting the headlines for over a decade. The original Karolinska University Hospital was founded in 1930. Since the 1930's the hospital campus has expanded to cover a vast area with an estate of over 40 separate buildings.
---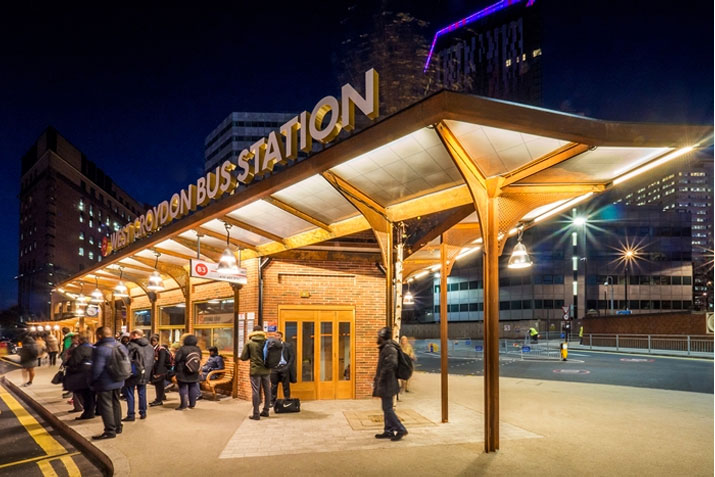 The architects of London's remodeled West Croydon Bus Station were looking for a way to give the busy transport station a brighter and more aesthetically appealing look when it began its remodeling project two years ago. The introduction of Kalwall translucent sandwich panels for the station's canopy helped achieve that goal. And, in the process, earned the project one of England's highest honors in architectural design.
---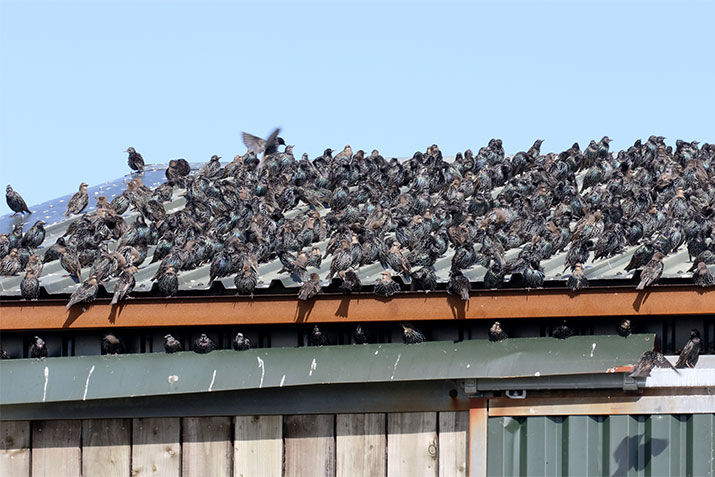 Starlings cost US growers as much as $800 million a year! Learn more about these loud, obnoxious, destructive birds.
---

Regardless of its durability, no architectural finish is completely maintenance-free. Periodic cleaning is needed and, in such cases, on-site repair and restoration may be necessary. Here are five things to keep in mind when looking into on-site finishing services.
---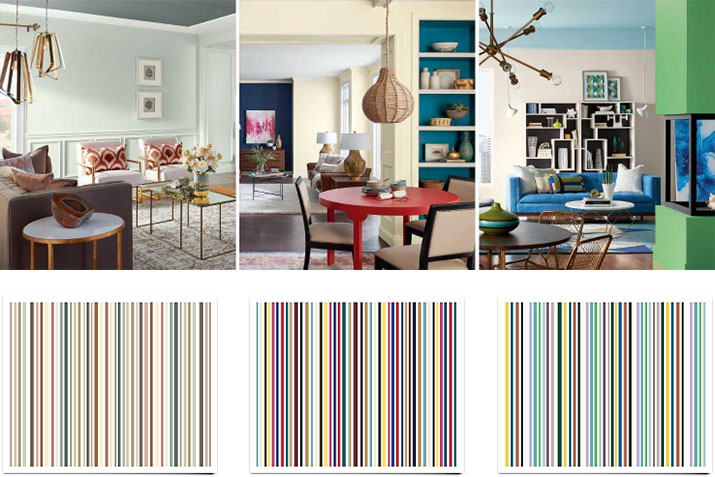 Like blue meeting yellow to make green, every color is a collision of influences - every palette a fresh chance at community.
---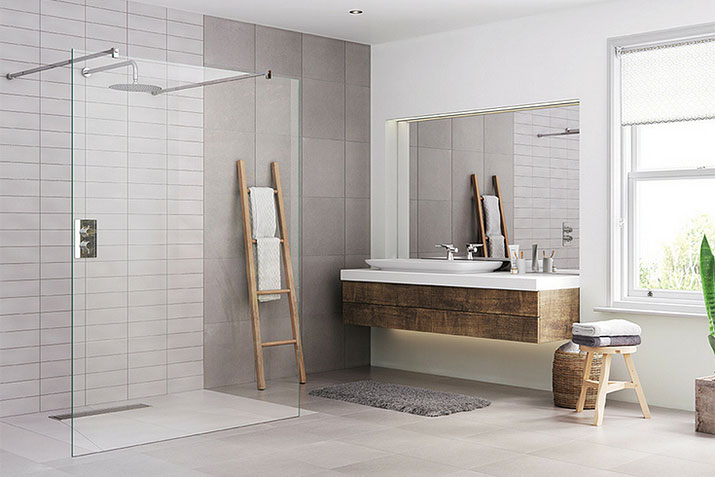 Do you have the June Cleaver throwback bathroom from the 1950's, or maybe a "modern" 1970's bathroom straight out of the Brady Bunch which are practically begging you for an update? You know you NEED a bathroom makeover so bad. It doesn't take a rocket scientist to see the partially rusted tub, pealed wood on the window sills, tired old particle board vanity with a dated laminate top and nasty looking grout in the shower. The challenge is what are you going to do about it? How can you update for a fresh, clean look? How can you create an updated design which takes advantage of the latest trends and keeps maintenance to a minimum? The question is – where do you start?
---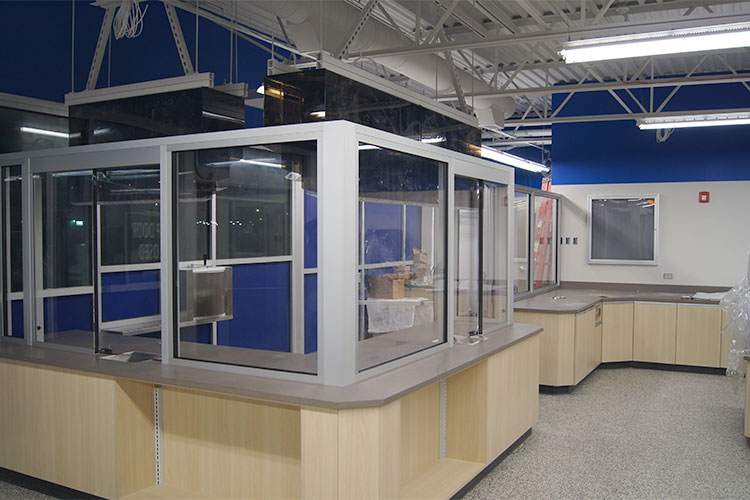 Glaziers are often a little reluctant to pick up that first bullet proof security job. The stakes are high, the materials are expensive, and the challenges are unknown. Total Security Solutions has helped many glaziers work with bulletproof glass. Let's start with three basic concepts that are important to know:
---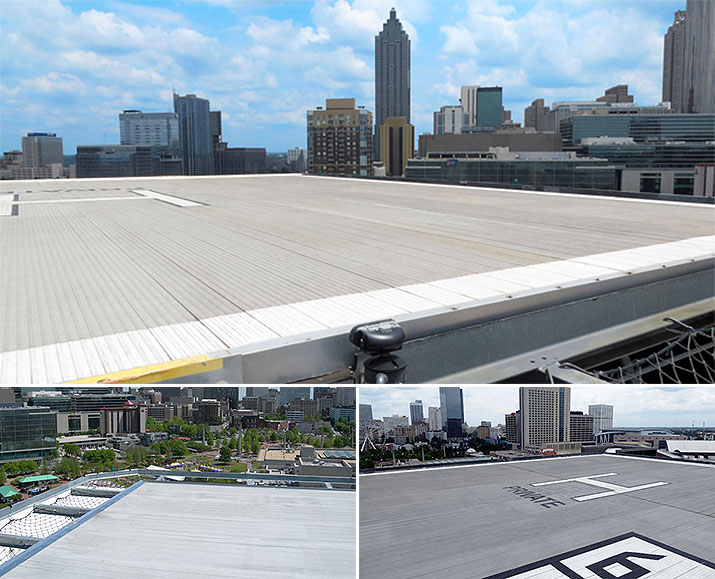 Location: Atlanta, GA.
Project Overview: Aluminum planking for helicopter pad.
Solution: 2 ½" snap lock aluminum planking.
---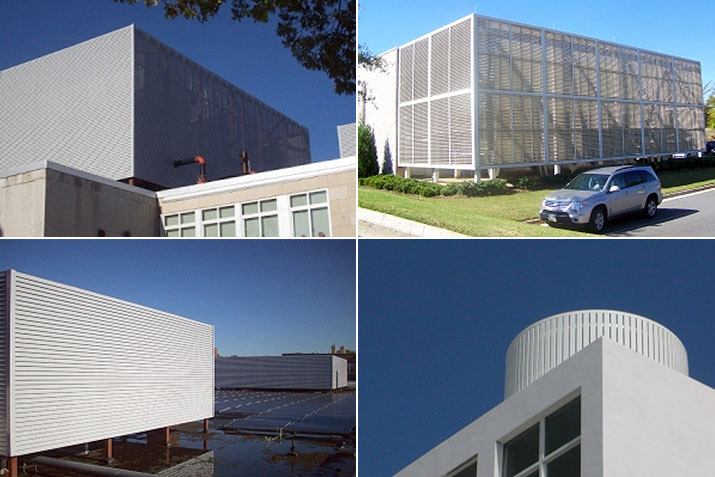 The EconoSpan® louver and screen system is a continuous, "free-standing" louver product comprised mainly of roll formed louvers that snap firmly onto "double-gripped" stringers or posts installed on pre-determined intervals. This system is ideal for roof top equipment screening or other applications with large areas requiring concealment and ventilation.
---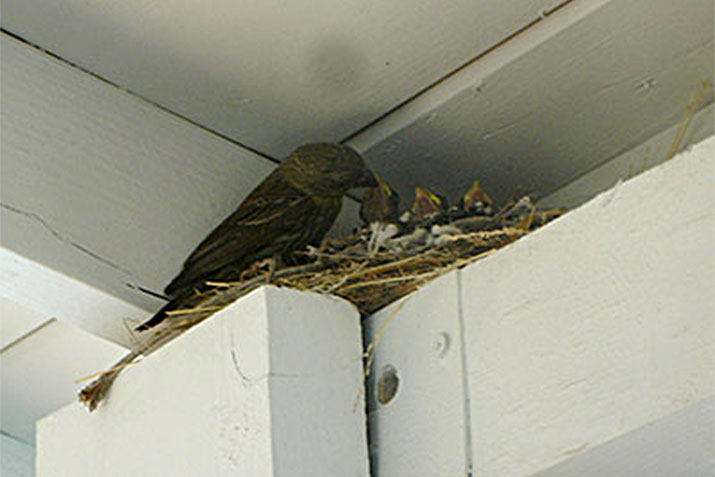 Pest birds are always looking for a place to roost and nest on buildings and commercial property. Most buildings provide these things. The most effective way to prevent birds from nesting around your property is to be proactive. And that means making your property less of a bird magnet.