architecture - engineering - construction

Concrete
---
August 25, 2023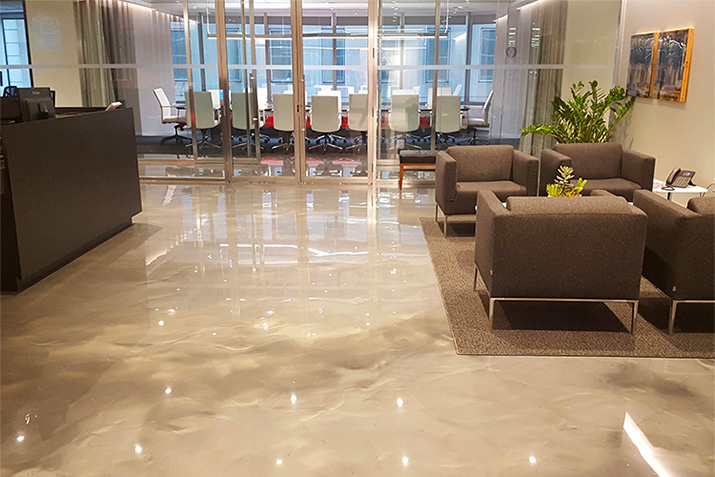 Elevate your architectural designs with the innovative REFLECTOR™ Enhancer Flooring System by Elite Crete Systems. Crafted exclusively for the discerning needs of commercial, industrial, and residential spaces, this specialty, high-build, self-leveling, and fluid-applied floor coating opens the door to a world of possibilities. When your project demands a flooring solution that seamlessly blends durability, longevity, aesthetics, ease of maintenance, and complete customization, the REFLECTOR™ system stands ready to meet and exceed your expectations. To ensure optimal results and capture the distinct essence of these flooring systems, we recommend engaging with our technical experts before installation or specification.
---
August 10, 2023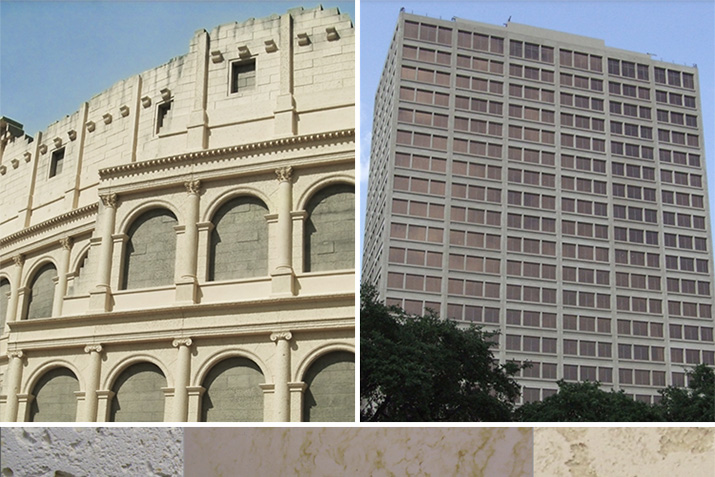 Traditional concrete has long been fortified with steel to enhance its strength, but a revolutionary evolution has occurred with the advent of Glass Fiber Reinforced Concrete (GFRC). GFRC takes concrete to a new level, harnessing the power of glass fibers for reinforcement instead of steel. This groundbreaking innovation has redefined the possibilities of construction materials and techniques.
---
August 1, 2023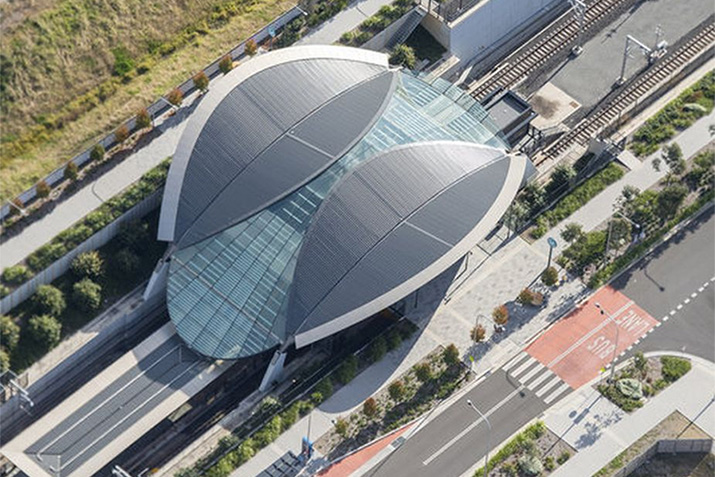 The Sydney Metro Central Walk, the latest construction phase of the Sydney Metro City & Southwest project, was opened to the public by the New South Wales government (Australia) in April 2023. The underground pedestrian tunnel used the Penetron System, a comprehensive crystalline waterproofing system, to protect the below-grade concrete tunnel structures from high hydrostatic pressure.
---
May 30, 2023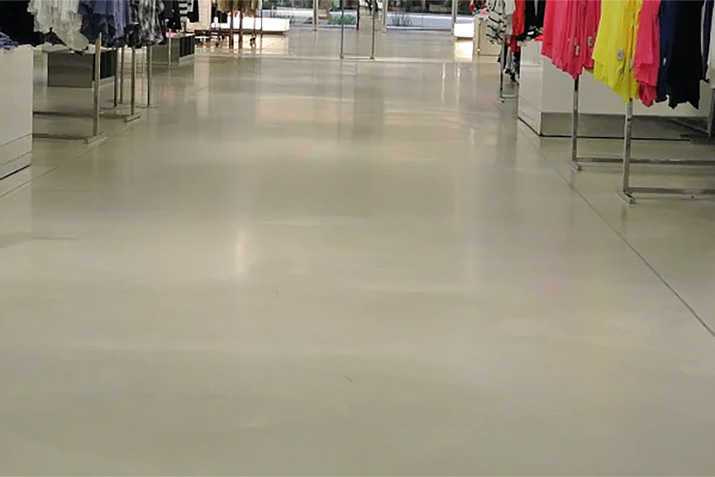 Retail clients can offer some of the best opportunities for flooring contractors. These projects typically involve significant square footage, generous budgets, and the potential for follow-up projects—during a shopping mall renovation or location expansion, for example. But what are the best retail flooring options to propose to a client? Here we look at three versatile retail flooring options suitable for locations like department stores, grocery stores, clothing stores, bookstores, and convenience stores.
---
May 25, 2023
Xypex Admixtures are added to the concrete at the time of batching, making it easy to install, and unlike other waterproofing methods, require less trades on site and shorten the time required for installation. The Admix C-Series has been specially formulated to meet varying project and temperature conditions.
---
April 27, 2023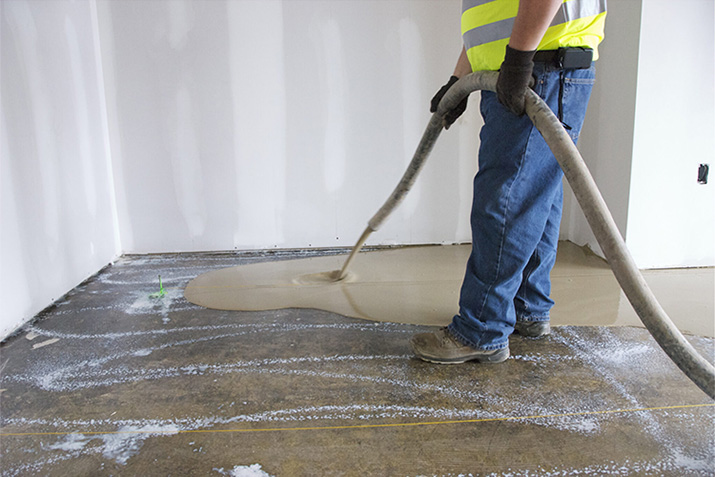 Maxxon® Commercial Pro Level-Right® is a self-leveling, hydraulic cement-based underlayment designed to flatten and smooth concrete slabs.
---
February 23, 2023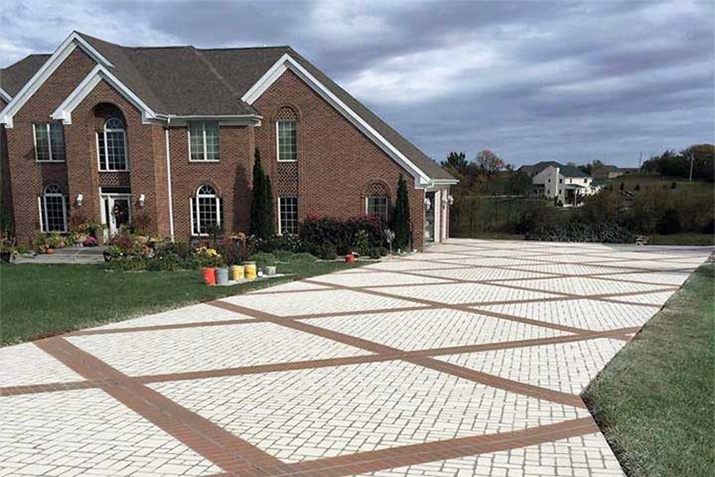 Concrete surfaces require durable and long-lasting performance in parks and public spaces. These exterior repair coatings must withstand high traffic and extreme weather conditions, including abuse from snow removal equipment and de-icing salts and chemicals. These finishes also maintain color and appearance despite being exposed to extreme UV.
---
December 14, 2022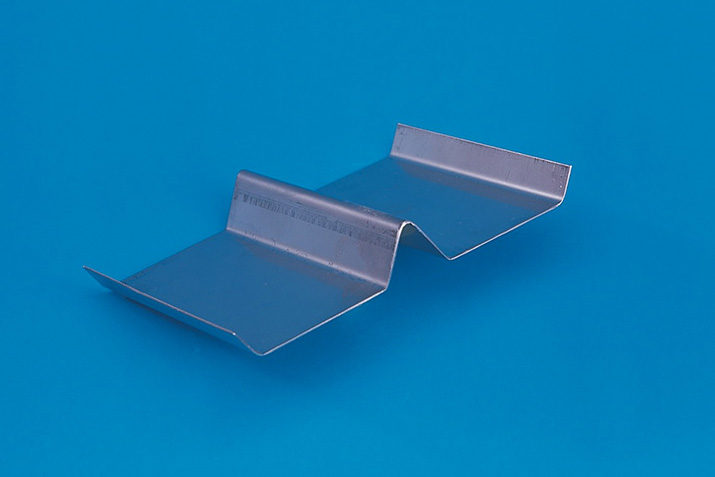 ---
November 2, 2022
Sensitive electronics manufacturing facilities specify flooring in the dissipative range 1×10/6 – 1×10/9 ohms. Ohms = Resistance to Electrical Flow. In industries where electronic components are involved, static electricity can cause damage to electronic components, readings and data. Conduction through fingertips is the most common form for static electricity, while induction is the transfer of static electricity between certain types of materials.
---
September 21, 2022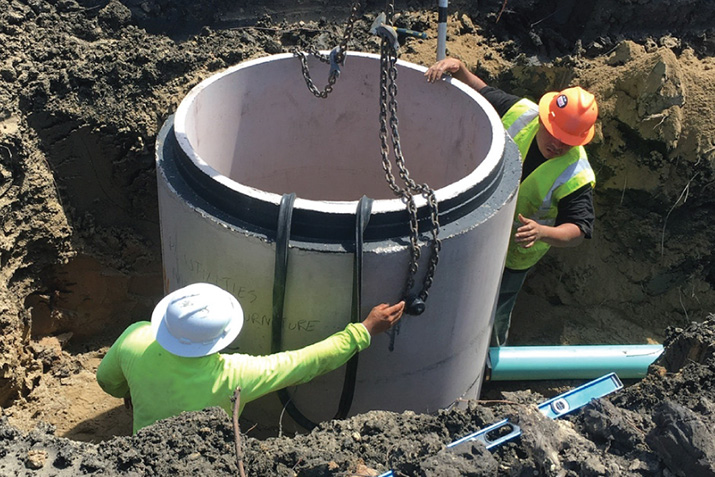 No other admixture combines an integral defense against microbial attack with Xypex crystalline waterproofing technology to offer protection of concrete sewer and wastewater structures.
---
September 7, 2022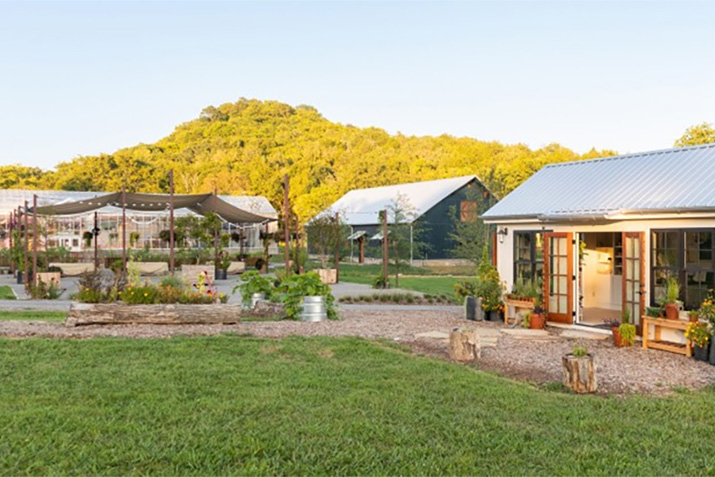 The Southall Farm complex, an authentic working farm with an inn, restaurant, and spa just outside of Nashville, TN, welcomed its first guests in July 2022. PENETRON ADMIX SB, a crystalline waterproofing admixture, was specified to protect the Farm's below-grade concrete structures from high groundwater levels.
---
September 2, 2022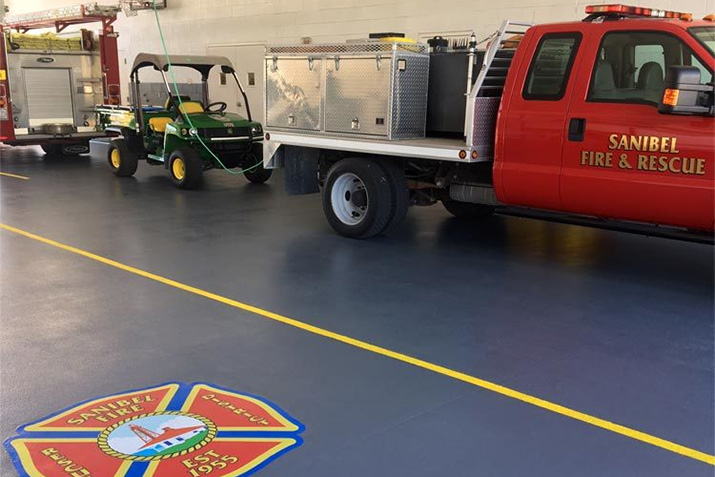 HERMETIC™ Fire Apparatus Flooring Systems are resinous, fluid-applied floors engineered to improve the durability of fire apparatus bay floors while also providing a slip resistant floor even when wet. They provide high abrasion and impact resistance while improving aesthetics. Logos, custom colors, line striping and equipment demarcation are additional customization options.
---
May 6, 2022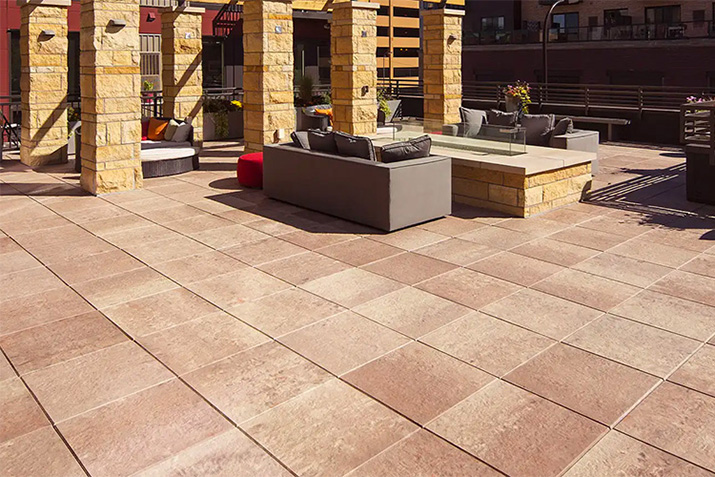 Beautify walkways, decks, pool areas and more with our elegant, on-grade and rooftop pavers. Choose from stunning, symmetrical designs or captivating, modular compositions available in a variety of textures and looks.
---
April 29, 2022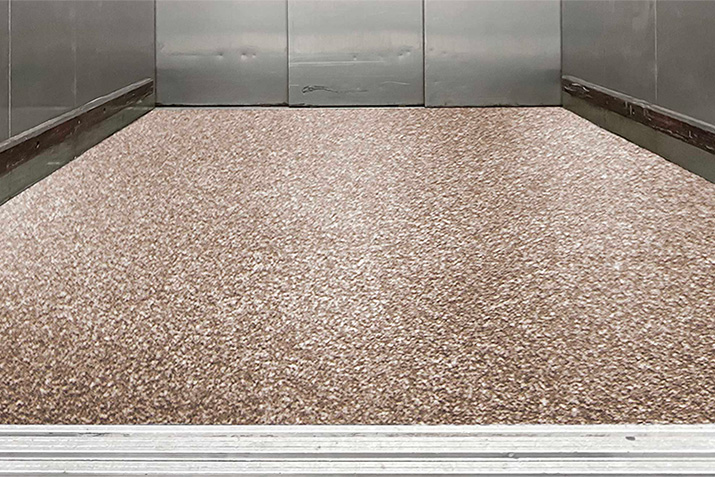 Duraamen Elevator Floor System is a customizable system of products created to meet or exceed the stringent demands placed upon a floor by heavily used elevators. Two general types of resin seamless floor coatings are offered as part of the system: Self-leveling Epoxy Coating and Methyl Methacrylate (MMA) Coating.
---
April 12, 2022
Expert studies show that the Xypex non-soluble crystalline structures protect & heal concrete from within:
---
February 18, 2022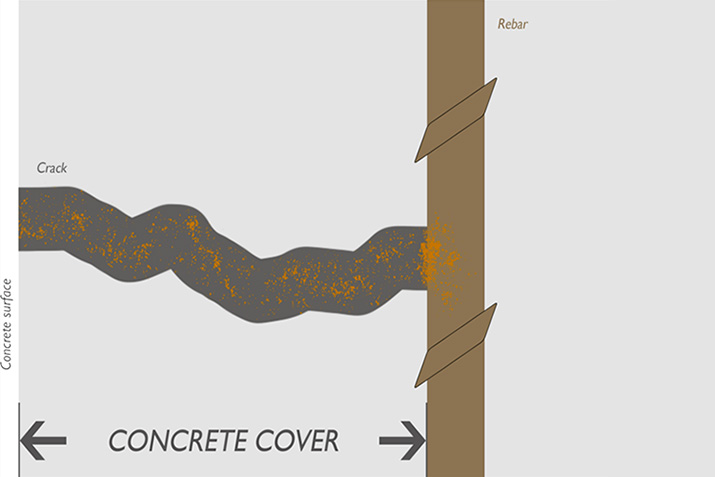 Designing a concrete structure that is able to maintain its serviceability and performs according to specifications in a certain environment for the duration of its service life means choosing suitable materials, an appropriate design and detailing, as well as quality control procedures for the production and placement of the concrete.
---
January 24, 2022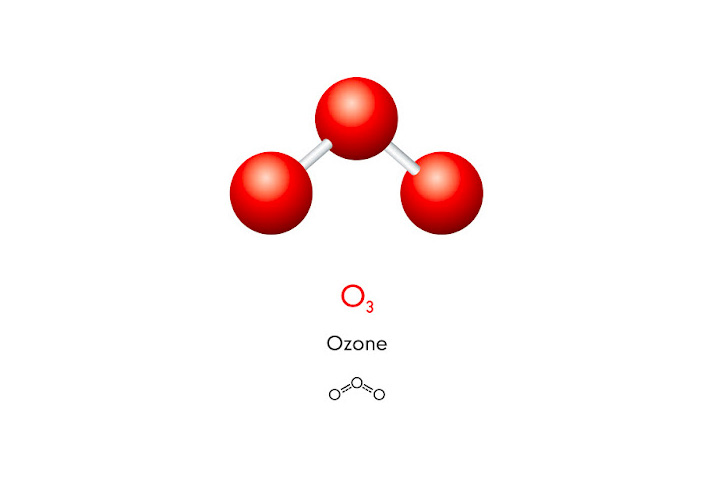 Modern water treatment facilities, particularly ozone contactor structures, have utilized Earth Shield® waterstop for over 20 years. Earth Shield® thermoplastic vulcanizate (TPV) waterstop is immune to the corrosive effects of concentrated ozone. Our TPV polymer waterstop is suitable for ozone exposures up to 600 pphm (parts per hundred million).
---
December 23, 2021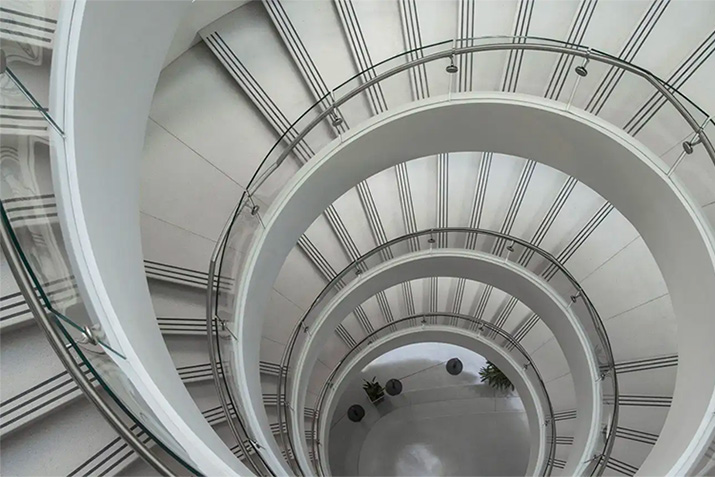 Precast terrazzo: the elegance and everlasting beauty is indisputable. Wausau Tile's custom precast terrazzo surfaces are sought after for everything from floors to countertops and wall treatments and stairs.
---
August 9, 2021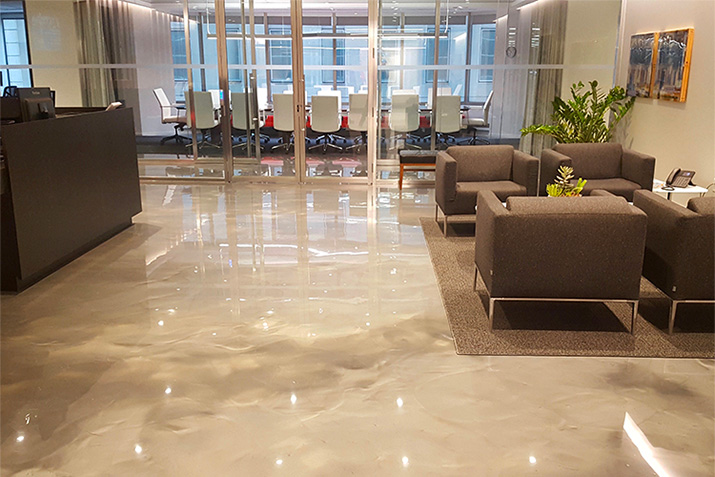 The REFLECTOR™ Enhancer Flooring System is a specialty, high build, self-leveling, fluid-applied floor coating. Engineered for commercial, industrial and residential applications where a durable, long-lasting, aesthetically unique, easy to maintain and completely custom floor is required. Due to the unique and unrepeatable nature of these flooring systems, consult with a technical representative before installing or specifying.
---
July 14, 2021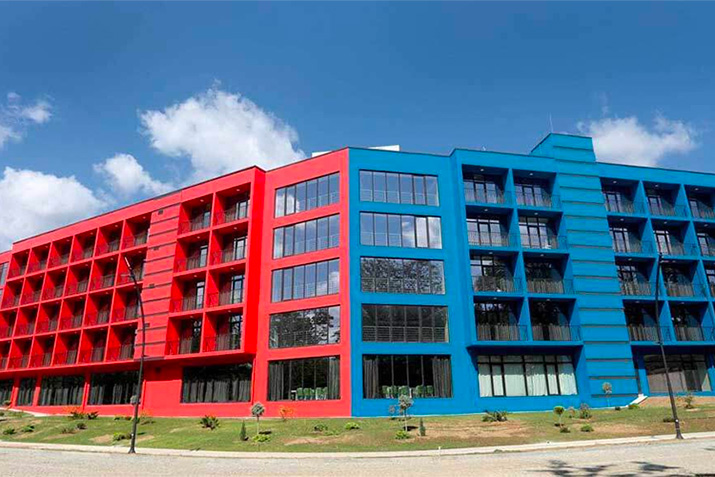 The official opening ceremony of the Kutaisi International University in October 2020 created a new regional hub of higher education for the study of science, management, and technology in Georgia. For the first phase of construction, which is now complete, the Penetron System was specified to waterproof the University's exposed and below-grade concrete structures.