architecture - engineering - construction

Concrete
---
January 11, 2021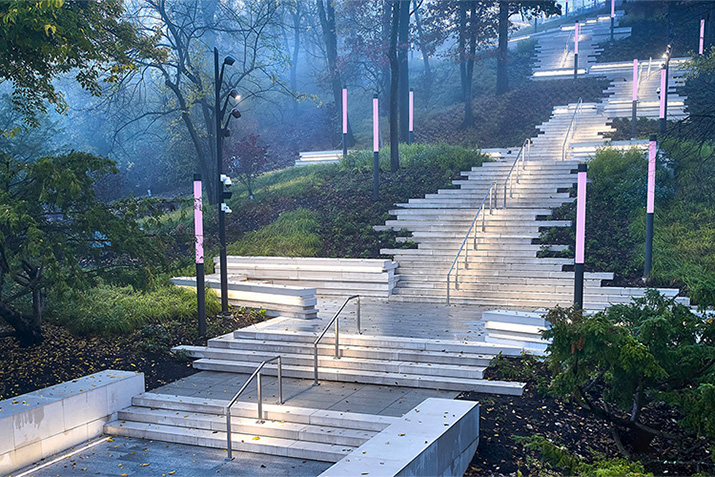 With over 300 custom pieces, this 450 foot climb brings art to the great outdoors. Located at the corner of Gilbert Avenue and Eden Park Drive, the Cincinnati Art Museum's Art Climb is a scenic stairway that allows for additional access to the northern museum grounds. Complete with guiding lights, safety handrails and seating areas, Art Climb is not only a work of art, it is a community driven, interactive exhibit and has become one of the most highly visited places in the city this year. Wausau Tile is proud to have been a part this family-friendly, community-related outdoor exhibit that allows interactions, activities and art to the people of Cincinnati.
---
January 8, 2021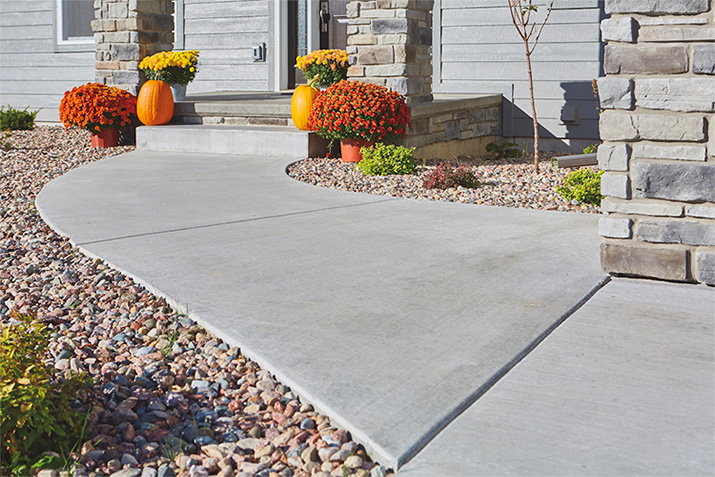 One of the best ways to enhance property value is through the addition of a concrete walkway, driveway, porch or patio. Ready-mix concrete serves an extended life cycle of at least 30 years and requires minimal maintenance over time. To meet and even exceed these service life standards, proper winter care of exterior concrete is essential.
Follow these tips to protect your investment and ensure its longevity:
---
December 11, 2020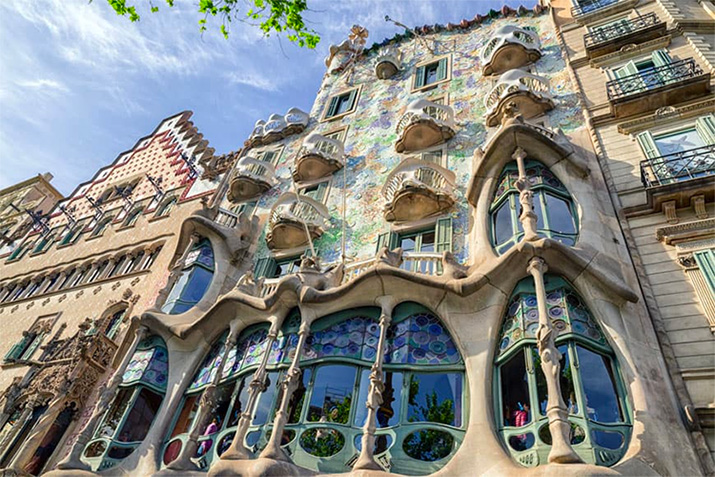 Concrete is the supportive material scaffolding most modern construction, providing solid foundations on which to build. In most situations, it is utilitarian and unremarkable, and will be clad or decorated rather than emphasized. Yet certain building and design styles give concrete pride of place. Concrete can be used as the antithesis of aesthetic flourish, in design philosophies that see ornamentation as a distraction from utility. Yet other styles use decorative concrete to create shapes and textures to convey an artistic imagination. When choosing site furnishings like bollards, being aware of design choices made by the architect can help a facilities director enhance or complement the design.
---
December 2, 2020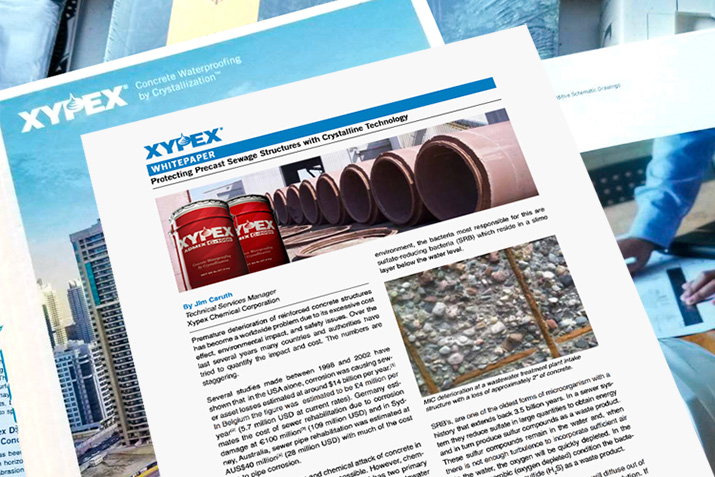 Premature deterioration of reinforced concrete structures has become a worldwide problem due to its excessive cost effect, environmental impact, and safety issues. Over the last several years many countries and authorities have tried to quantify the impact and cost. The numbers are staggering.
---
October 21, 2020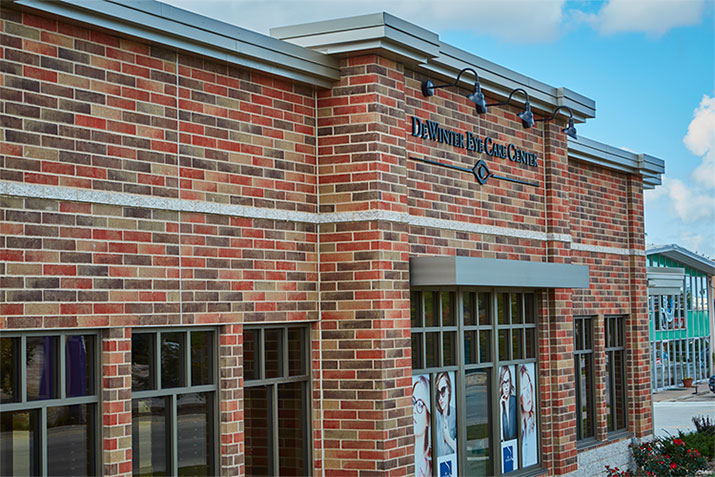 Located within the City of Muskego's Downtown Redevelopment District, DeWinter Eye Care Center is a modern building that emulates historical features with the use of concrete masonry products manufactured by County Materials. Heritage Collection Designer Concrete Brick and Splitface Concrete Masonry Units were installed together to create a sophisticated, yet approachable curb appeal that meets the design requirements set by the Muskego City Council.
---
September 30, 2020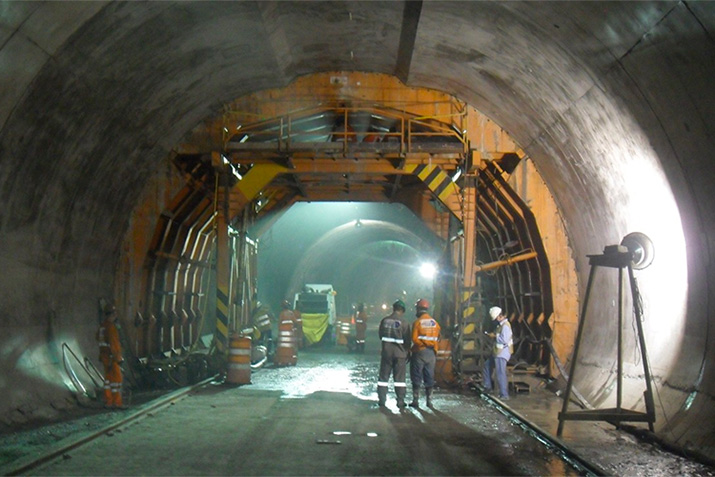 A brief overview of how the PENETRON range of products can be adopted in metro and tunnel projects.
---
September 4, 2020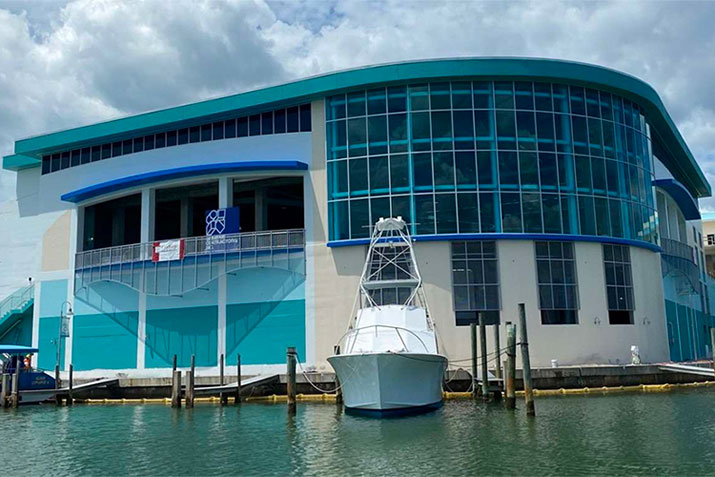 Officially completed in August 2020, the expansion project for the Clearwater Marine Aquarium in Clearwater, Florida needed a reliable waterproofing solution to protect the new concrete structures from the saltwater environment. Penetron crystalline technology provided the durability the architect was looking for.
---
June 30, 2020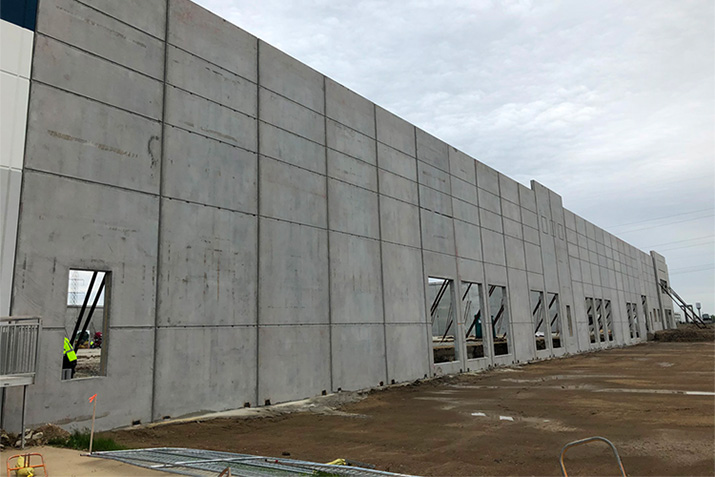 Doubling the size of a warehouse facility may seem like a challenging undertaking, however, construction is efficient with the use of Insulated Sandwich Walls manufactured by County Materials Corporation. The flexibility of Insulated Sandwich Walls helped Compass Commercial Construction Group to construct Phase 2 of a warehouse expansion project in one summer.
---
May 25, 2020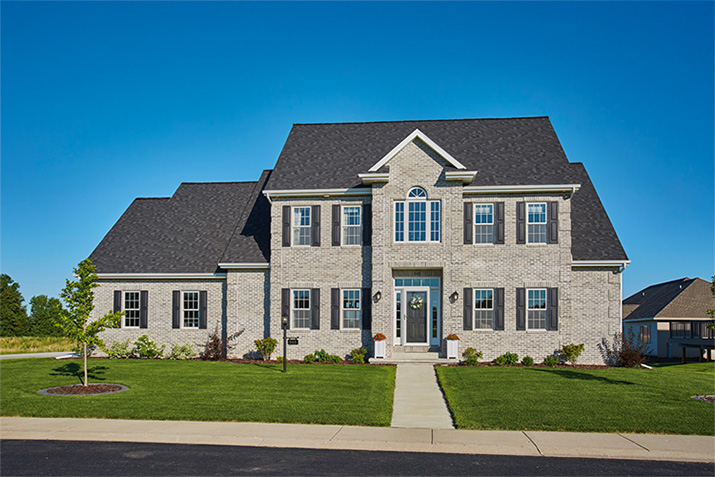 Heritage Collection™ Designer Concrete Brick from County Materials was specified for this Wrightstown, WI home because of its proven service life and added value when compared to alternative materials. Higher resale and property values are additional reasons why concrete masonry construction is an excellent investment. Read the Case Study today.
---
May 13, 2020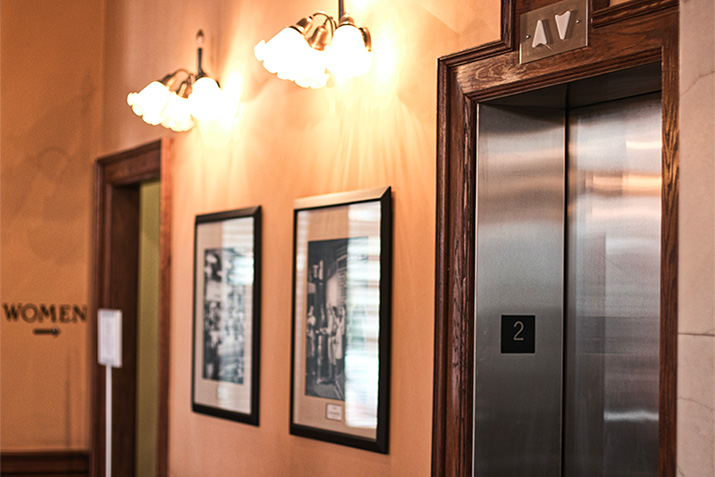 When having flooring installed in your facility, office space, store, or apartment property, it's easy to overlook the passenger elevator cab flooring. Because tenants, customers, and employees often enter and exit with a ride on your elevator, the interior design and the floor of your elevator can leave a lasting impression on visitors. Elevator flooring is especially important in New York City and urban areas where there are a great many highrise buildings.
---
May 11, 2020
Reinforced concrete marine structures are constantly under attack by the destructive effects of moisture and chloride-induced corrosion. Without proper protection, the structural integrity of a marine structure is soon compromised, leading to expensive remediation efforts and a shortened life span. Once the moisture and chlorides have reached the reinforcing steel, an expansive oxidation process begins to take place causing the formation of cracks and spalling in the concrete. When cracking takes place and is combined with weathering effects such as freeze/thaw damage or accelerated corrosion in hot weather climates, this deterioration takes place at a faster pace.
---
May 6, 2020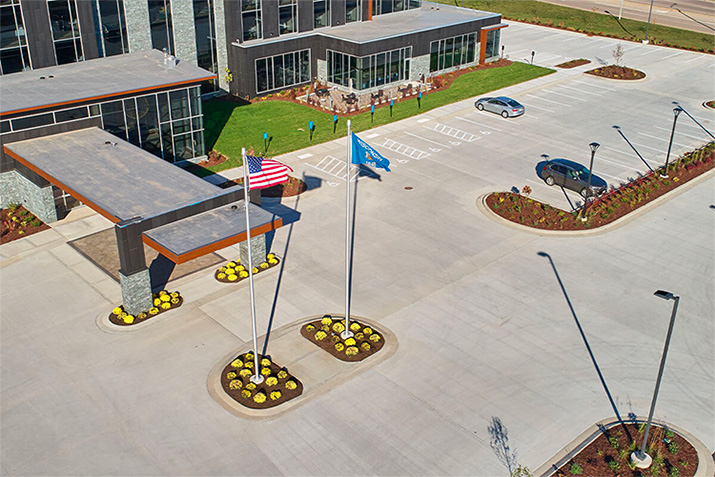 Around the country, the first interaction customers have with a business is in the parking lot. Parking lots make an impression - positive or negative - and can influence the purchasing behavior of customers if the curb appeal is particularly bleak. Though it may not be intuitive, investing in the longevity, strength and aesthetic of a parking lot should be prioritized alongside the functionality and look of a business.
---
February 12, 2020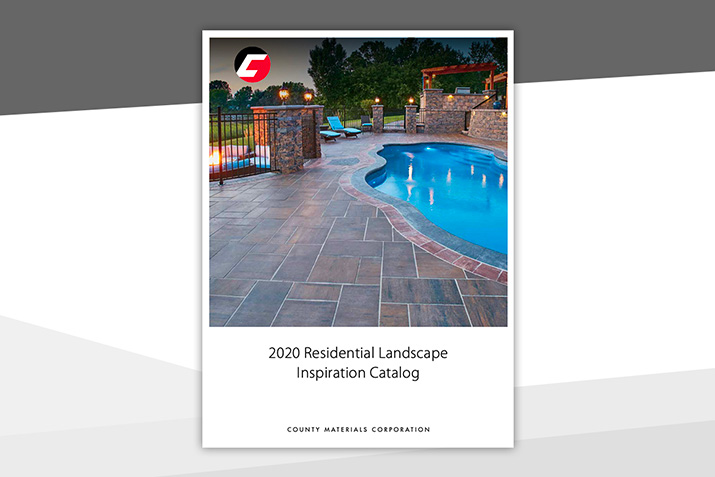 Outdoor living spaces are particularly sentimental areas of the home. For dozens of years, the County Materials team has crafted long-lasting concrete landscape products that are used and loved by families across the country. Our 2020 Residential Landscape Inspiration Catalog showcases our products and provides everything you need for designing your next project. Get a digital download here.
---
January 29, 2020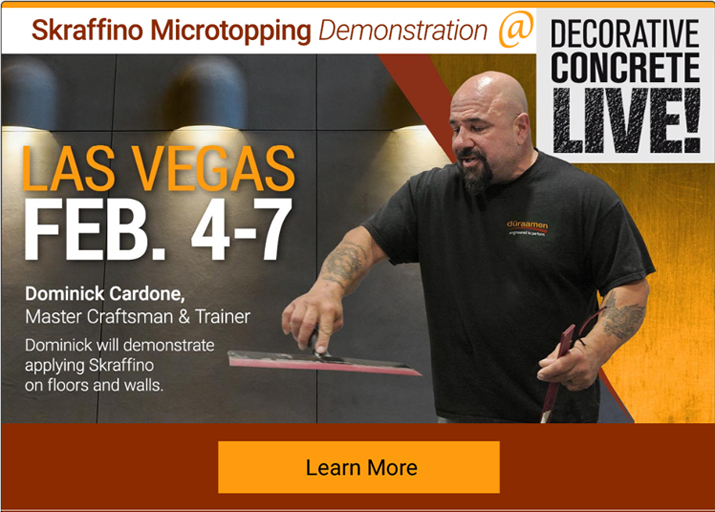 ---
June 10, 2019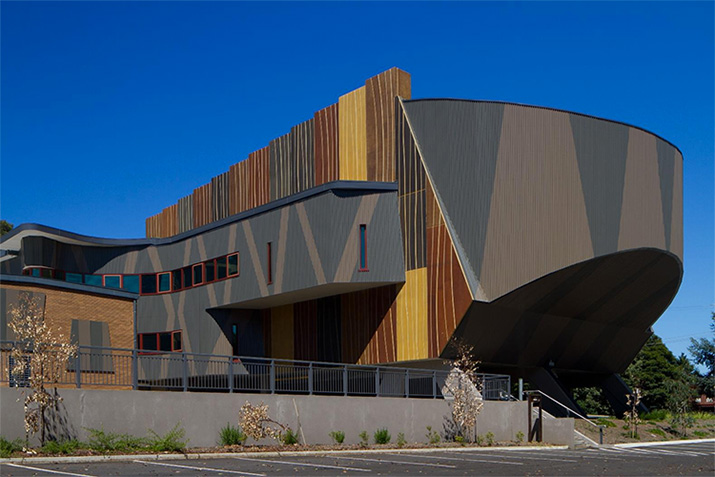 Unlimited colors and expert application transforms and beautifies concrete...
---
February 15, 2019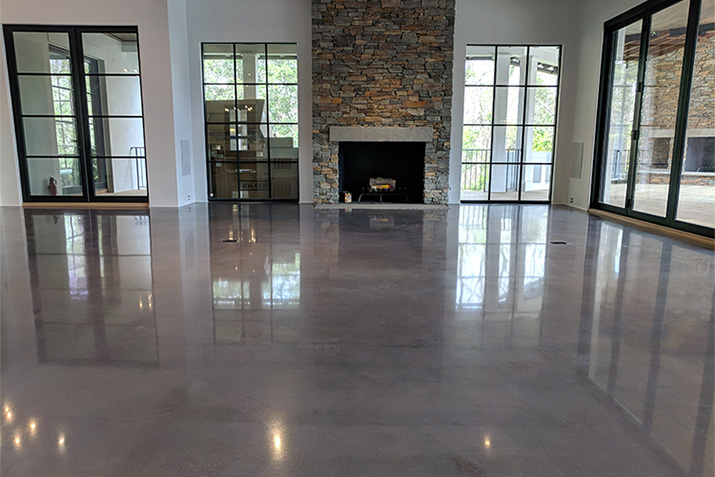 Polished Concrete Floors are extremely popular. Many property managers are replacing their VCT, Ceramic Tile, and Linoleum floor coverings with polished concrete flooring. Polishable concrete overlays add LEED points to a project making them appealing for architects and green builders. Architects also appreciate polished concrete's reflectance because it decreases the need for artificial light.
---
February 4, 2019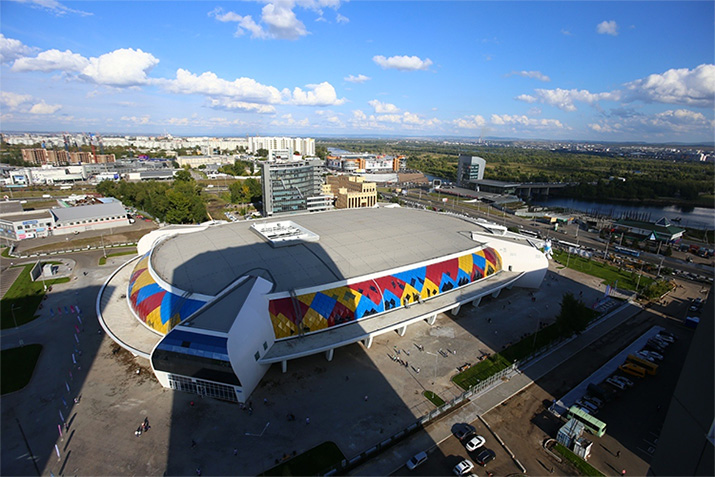 When plans were made in Krasnoyarsk, Russia, to host the 2019 Winter Universiade sports event, the local Penetron team ensured that all new concrete structures, especially in the Central Stadium, would withstand the aggressive, sub-arctic climate. Construction work on the stadium was completed in December 2018.
---
November 30, 2018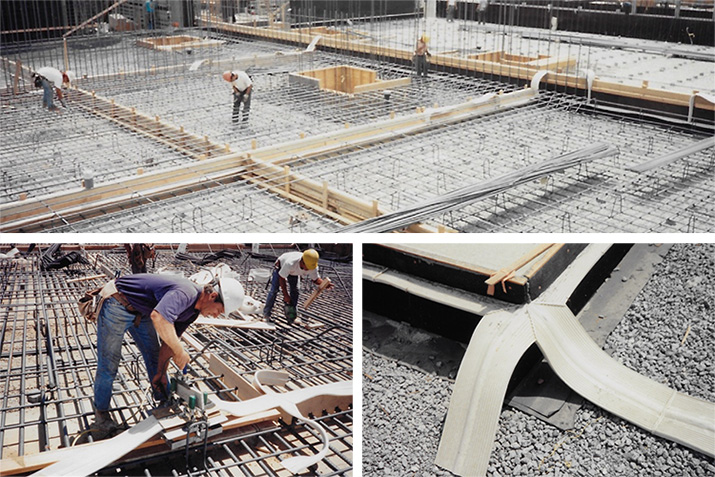 Earth Shield® Polyvinyl Chloride (PVC) Waterstop is used as a fluid-tight diaphragm, embedded in concrete, across and along the joint, for environmental engineered concrete structures. Earth Shield® Flexible PVC Waterstops are resistant to a wide range of water and wastewater treatment chemicals and are certified to meet or exceed the performance requirements of CRD C572-74.
---
November 28, 2018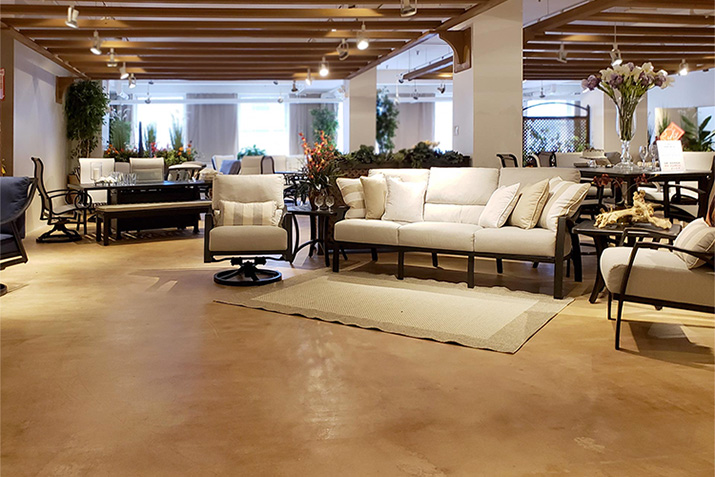 Shopping for furniture is a bit like shopping for a new car or a piece of art. The environment in which the furniture is displayed is important enough that it should present the beauty of the furniture while at the same time not distracting potential customers from imagining how it might look if it was theirs. Microtopping floors in retail furniture stores achieve this, by being both durable and beautiful, as well as presenting a clean, blank slate for shoppers to project their own dreams upon.
---
September 22, 2018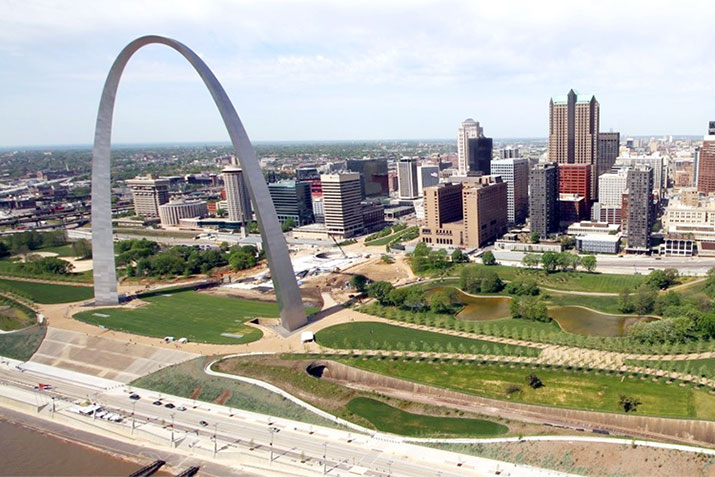 Soaring 630 feet above the mighty Mississippi River and its St Louis, Missouri, home, the gleaming stainless steel Gateway Arch is the centerpiece of the Gateway Arch National Park and a popular attraction that draws more than three million visitors each year.