architecture - engineering - construction

Glass
---
March 24, 2023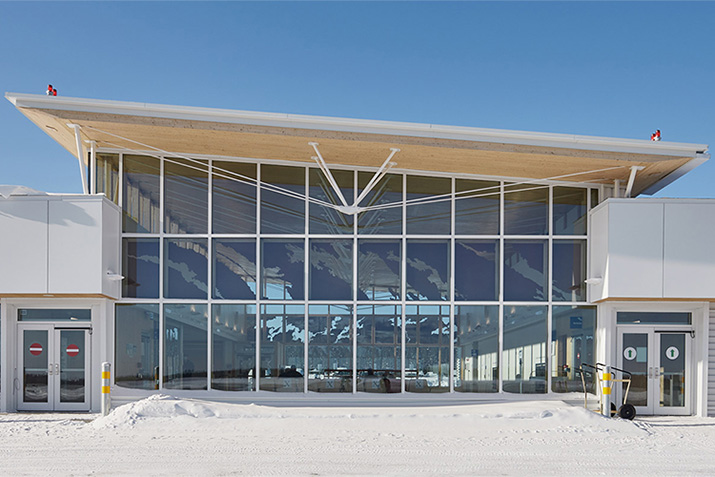 Unicel Architectural's timber curtain wall at the Chibougamau-Chapais Airport was recently honored at the Cecobois Awards of Excellence gala. The project won the prize for best institutional project under 1,000 square meters.
---
February 14, 2023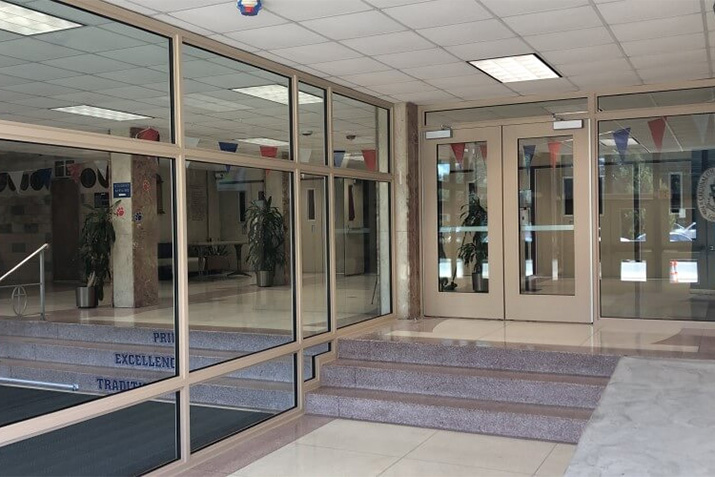 In order to reliably increase building security, a barrier and access control system needs bullet-resistant frames for its ballistic doors and windows. At one time, architects and builders had extremely limited options for such ballistic framing. Today, advancements in designs and fabrication techniques have expanded the options significantly. This expansion has primarily been in aluminum framing systems, which have seen the most innovation in the past decade.
---
January 26, 2023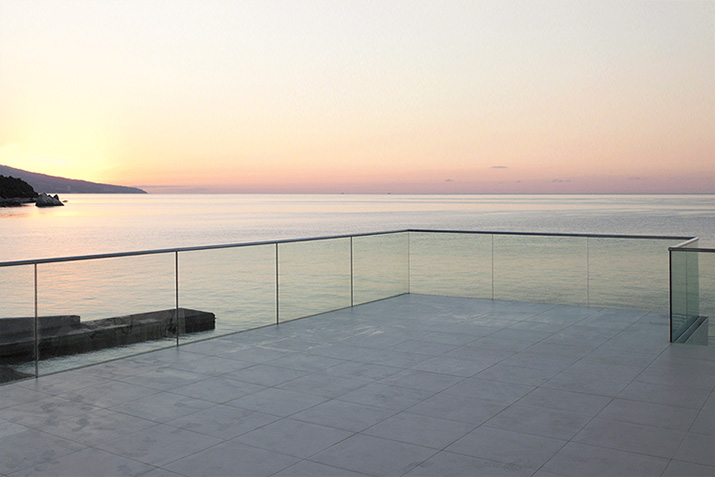 Structural glass railings systems have no posts and thin, optional cap rails. Enjoy your view with zero visual obstruction! If a minimal, clean look is what you desire Base Shoe and Standoff Systems look polished in both indoor and outdoor applications.
---
January 13, 2023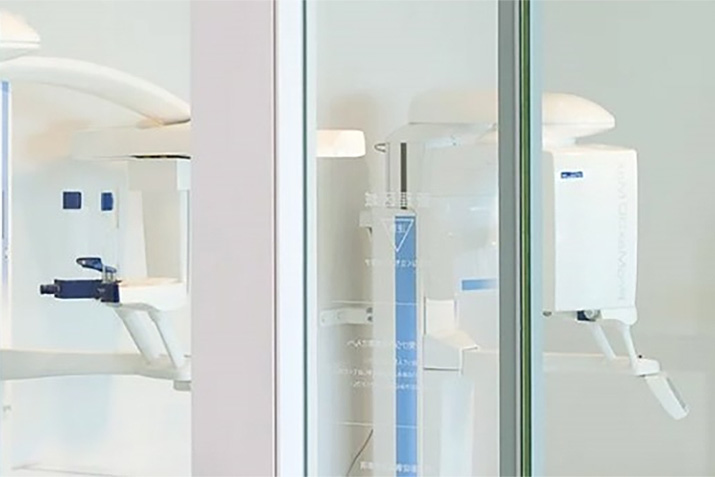 Lead glass is widely used in the medical, industrial, and nuclear industries and is essential in protecting employees from harmful radiation. Lead glass is usually placed into a lead-lined frame built into a wall or door. Some of the applications for lead glass include, observation viewing windows, mobile shielding protection, protection panels for check-up systems, and more. MarShield, an industry leader in radiation protection, carriers a variety of sizes and thicknesses of lead glass that provides exceptional radiation shielding.
---
December 21, 2022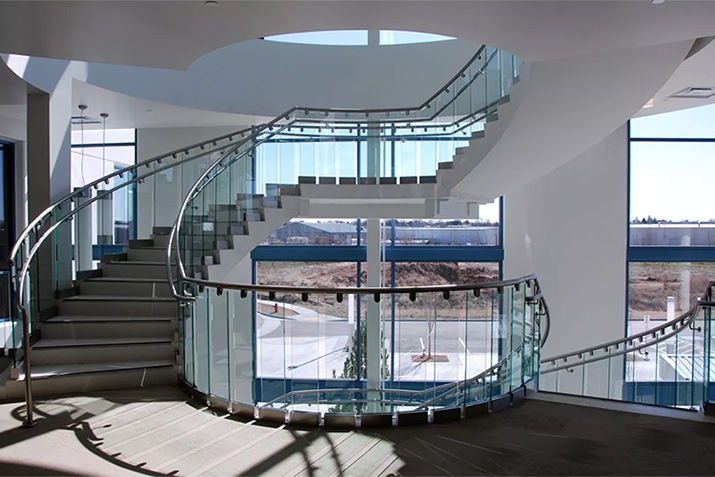 ---
December 9, 2022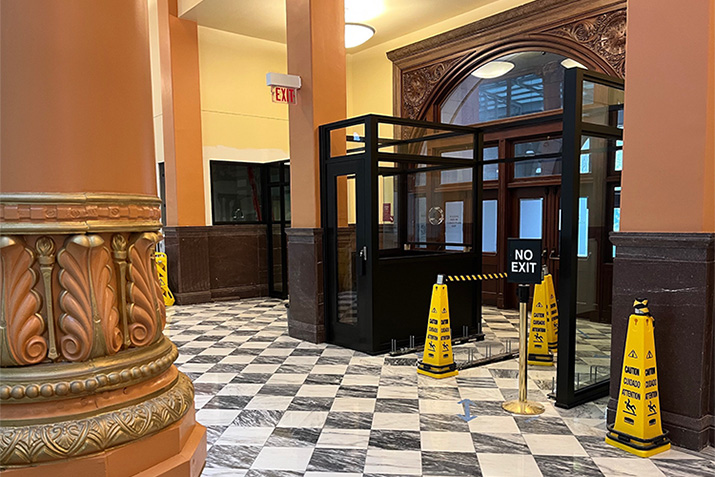 ---
November 30, 2022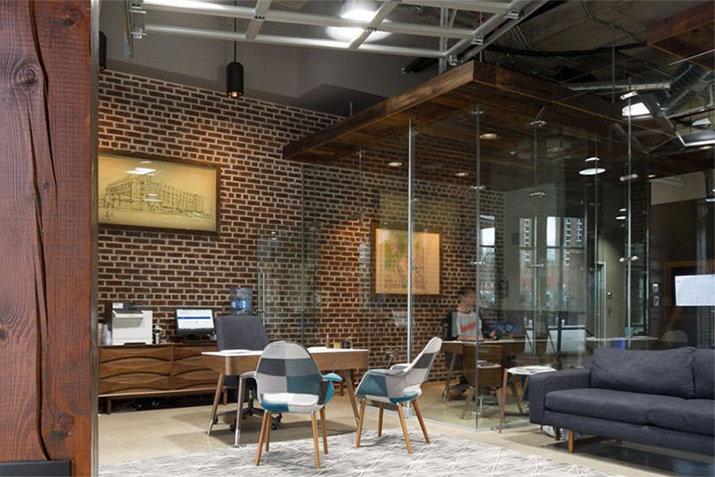 ---
November 21, 2022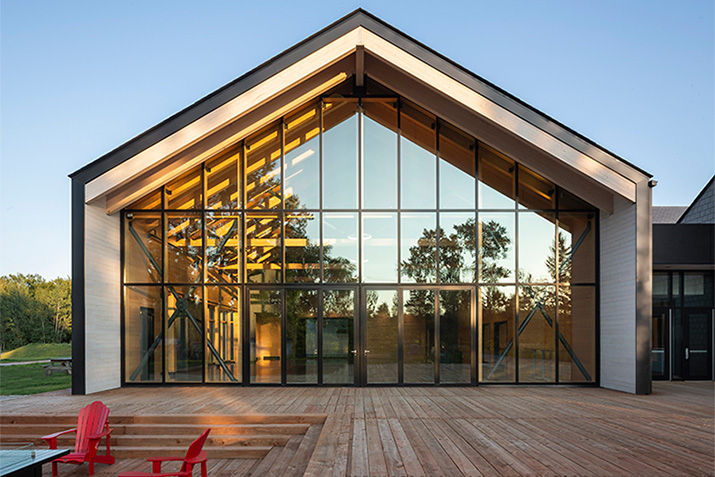 The aesthetic and material benefits of sustainable, well-engineered timber curtain walls are well documented. But Unicel Architectural's Therm+ H-I curtain wall systems with proven RAICO technology and high-quality glazing by Unicel Architectural take curtain wall performance to the next level. That's because each Therm+ H-I curtain wall system (available in sizes of 56 and 76 mm) combines lightweight and elegant design with Passive House certification-level thermal insulation, along with superior wind resistance and greater air tightness than any other curtain wall product on the market.
---
November 4, 2022
Posts and clamps suspend glass panels without the use of horizontal rails
eGlass Vision™ frameless glass railing system has no top or bottom rails, glass panels are attached by metal clamps. This system will make your patio or deck vision a reality.
Best glass railing kit if you're looking for the least obstructed view.
Replaces traditional rails with small clamps attached to aluminum posts.
No top or bottom rails reduces shipping costs.
Perfect for commercial or residential installs.
3 mount design options: fascia, deck mount & top mount.
Easy to clean panels repel water and oil, resist dirt, etching, and staining.
---
September 16, 2022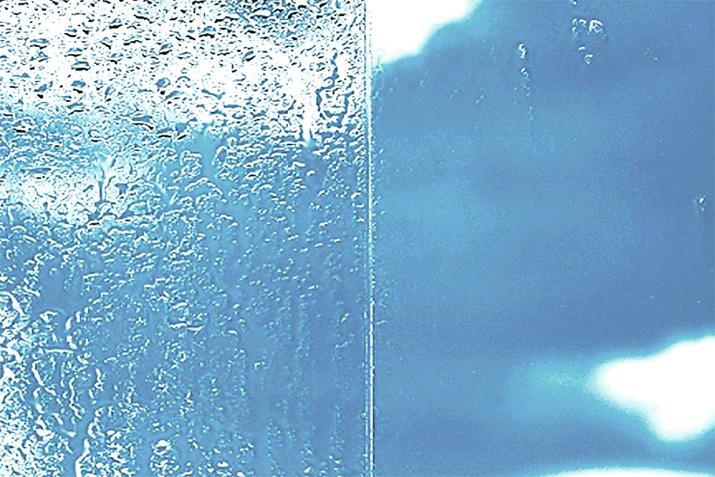 One of the biggest concerns people have when considering glass railings is how difficult it will be to maintain the glass panels. No one wants to spend hours cleaning glass. Fortunately, at eGlass Railing™, all glass panels are manufactured to be Carefree Clean™. During the manufacturing process, the glass is treated with an ultra-thin transparent coating that repels both water and oil, and protects against dirt, grime, etching and staining.
---
August 31, 2022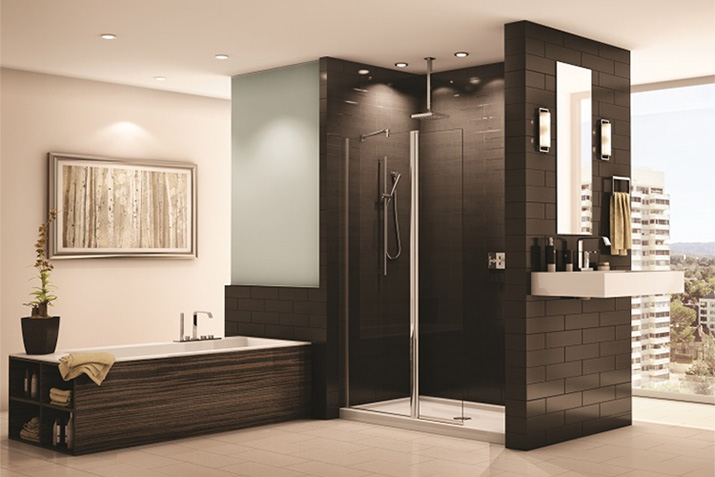 You want the simplicity of a walk-in shower. You know less can truly be more. However, you're not sure if a glass shower shield is right for you. You're wondering about the advantages and disadvantages of glass shower shields. You don't want to make a decision you'll regret. This article gives you the 'inside scoop' to the pros (and cons) of fixed and pivoting glass shower screens.
---
August 15, 2022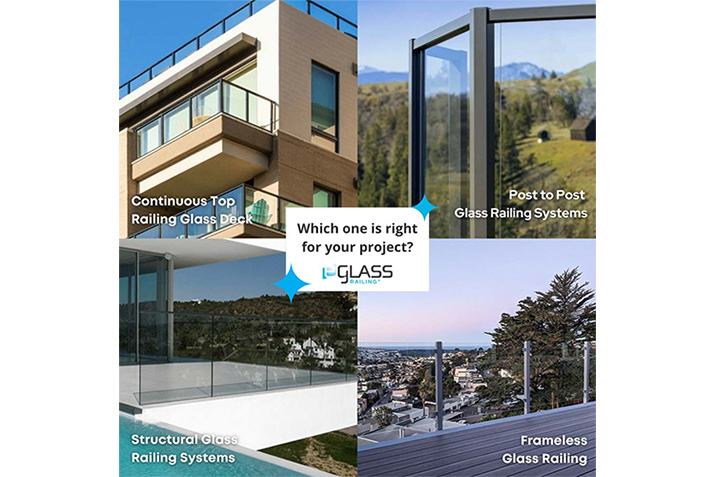 Continuous Top Railing Glass Deck
- eGlass Solid™ has a consistent top rail wide enough to place a drink on. One solid, easy to install top rail makes for a smooth finish.
Structural Glass Railing Systems
- Our structural glass railings are designed with with no rails at all offering maximum, uninterrupted view.
Frameless Glass Railing
- eGlass Vision™ frameless glass railing system has no top or bottom rails, glass panels are attached by metal clamps.
Post to Post Glass Railing Systems
- eGlass Element™ features our thinnest top rail that runs between our post to post system. Segmented railing pieces make this system able to be shipped for a lower price.
---
July 11, 2022
One of the most important things to consider when installing glass railings is the building code for your area. If you are planning to install your eGlass Railing™ system yourself, knowing the building code for your project will help you to avoid costly repairs in order to be in compliance. It can be a challenge trying to figure out what codes and standards to follow, as there are codes that address fire and electrical hazards (NFPA), codes that relate to work environments (OSHA), and codes that address accessibility for persons with disabilities (ADA), as well as model building codes (IRC and IBC) and local building codes.
---
June 22, 2022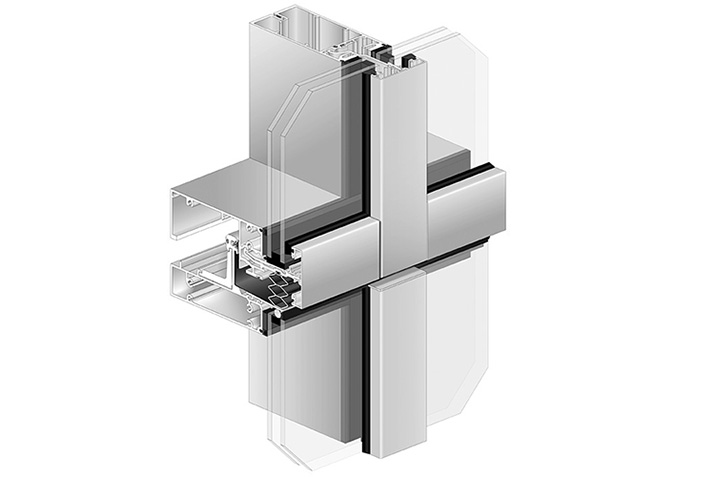 Kawneer builds innovation into every single product. Now available with a triple-pane insulating glass option, Kawneer's enhanced 2500 UT Unitwall® System is proven to deliver ultra-thermal performance on projects requiring high-insulating façades.
---
June 1, 2022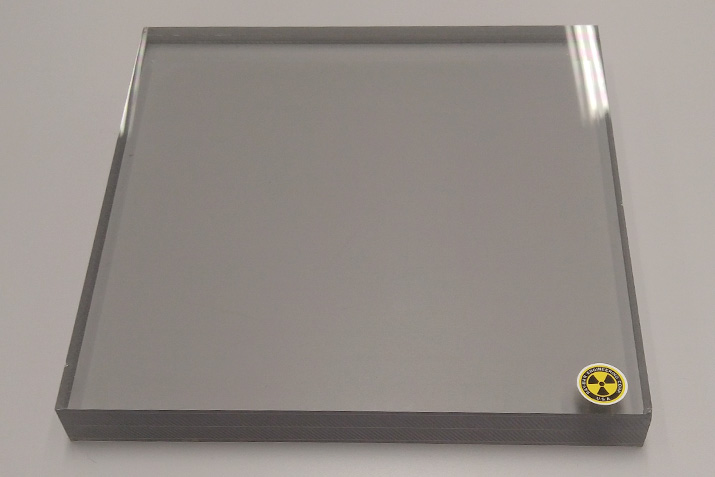 Ballistic Laminated Glass or Clear Ballistic Polycarbonate Levels of Protection? The different levels of impact resistant glass are determined by the glasses' overall thickness; the thicker the glass, the higher the level of protection. Bullet resistant laminated glass is available for a wide range of applications, with a general increase in protection level for higher risk facilities, institutions or government sectors.
---
May 23, 2022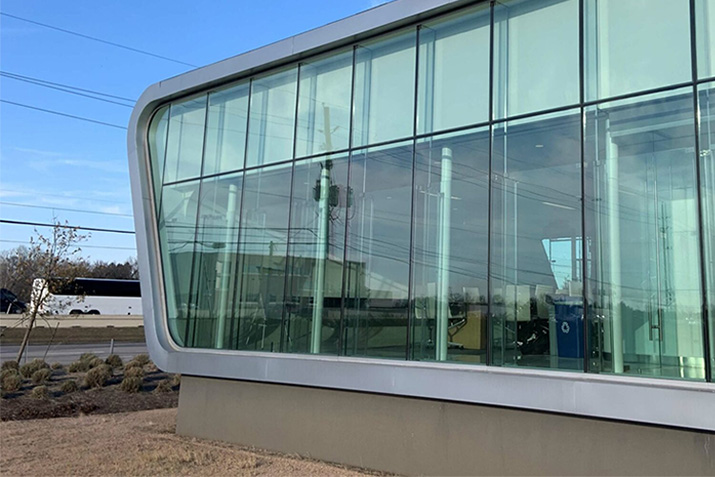 In the realm of physical security, the answer is "backglazing." This refers to installing a layer of ballistic glass inside the existing window, creating a transparent backstop to catch bullets without disturbing the exterior of the building. There are four primary reasons a facility turns to backglazing:
---
April 20, 2022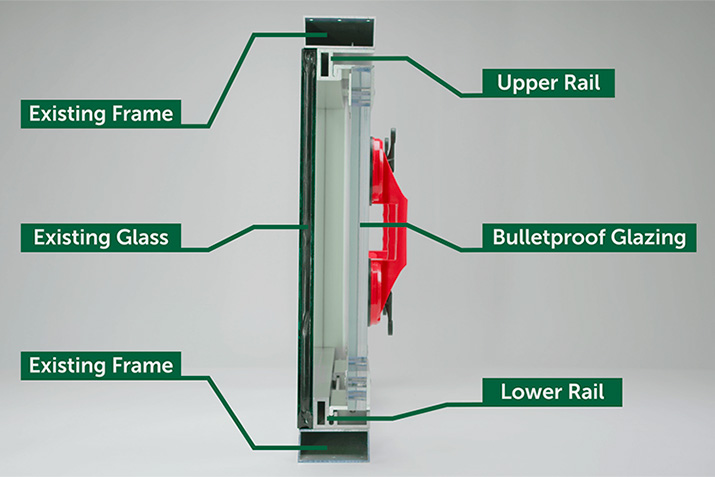 When considering options for ballistic protection, facility owners and managers commonly run into the issue of how to balance security with the building's current exterior aesthetics. Do you want to replace the existing windows and frames, or are you looking for another option—one that offers a level of protection that will ensure the well-being of your employees and customers, without replacing your existing exterior-facing windows and frames? This video breaks down the components of the new TSS Removable Backglazing System, an efficient and cost-effective solution for your unique ballistic protection needs.
---
February 16, 2022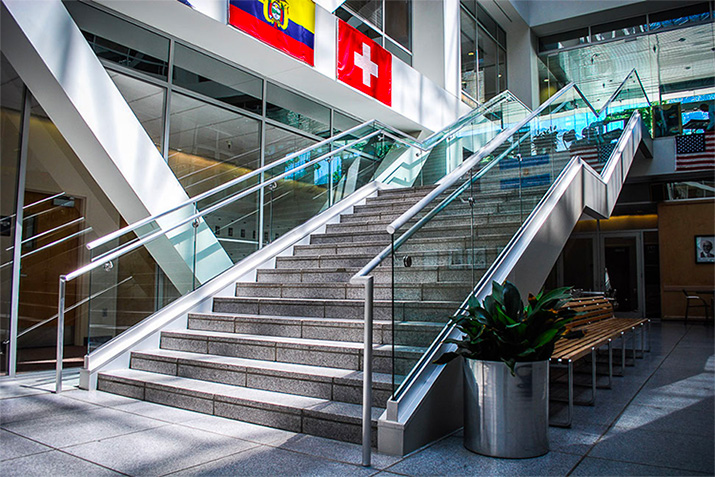 Glass railings lend an effortlessly modern visual appeal to both exteriors and interiors. However, glass railing code requirements need to be met in order to comply with safety guidelines and earn inspection approval. In this post Morse Architectural will list some of the codes you'll need to consider for your glass railing project to ensure you get the most value from your railing installation.
---
January 28, 2022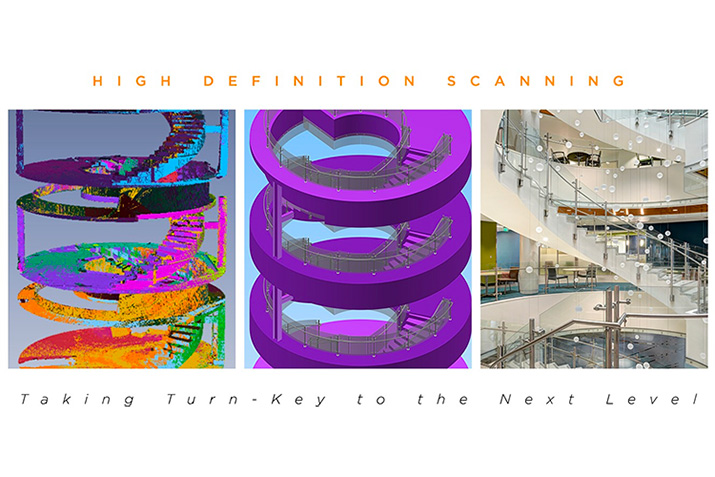 From preconstruction through final inspection, 3-D scanning and measurement is an integral element of architecture, engineering and construction. It's an innovative solution that continues to gain momentum on job sites for its ability to collect highly accurate information in a very short period of time.
---
January 21, 2022
Glass railings are increasingly popular for decks, stairs, balconies and numerous other uses. It's easy to see why — they're modern, elegant, and understated. On the other hand, these products are also notoriously tricky to install. However, the innovation of adjustable dry glaze railing systems has removed the hassle from railing installation to make the whole process cleaner and easier.