architecture - engineering - construction

2015 February
---
A building's entrance is its calling card, its first contact with visitors. As such, its design is a key element to its success. In order to specify the right revolving door for a given project, seven factors must be considered.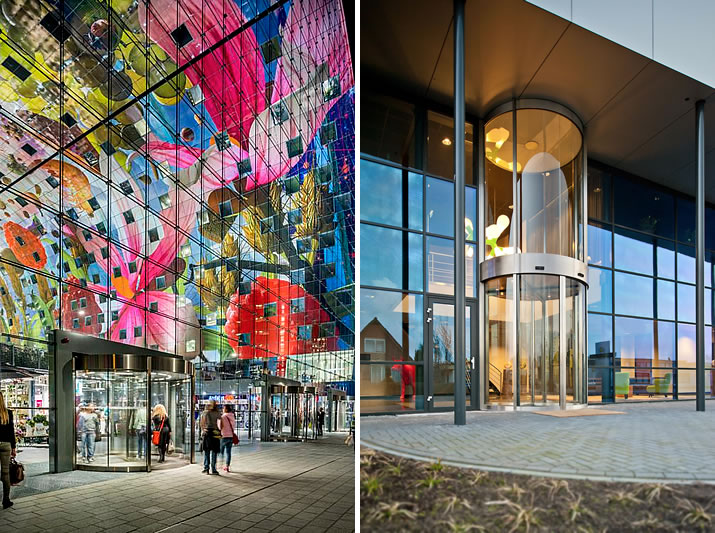 Company: Boon Edam Inc.
Product: Revolving Doors
Source: http://continuingeducation.construction.com/article.php?L=394&C=1195&P=3
---
If you want to add a personal touch to your interior decor, it's time to take a look at faux-leather wall panels. If you've been hunting for ideas for your walls, look no further. Get your mind racing and your creative juices flowing.
Faux-leather wall panels, made from quality materials, will help to soundproof any room. You can use decorative panels in your basement to turn it into a recreational room, or you can turn it into the music studio of your dreams. Turn every room of your home into a showcase for your personal design tastes and make your place look like a palace.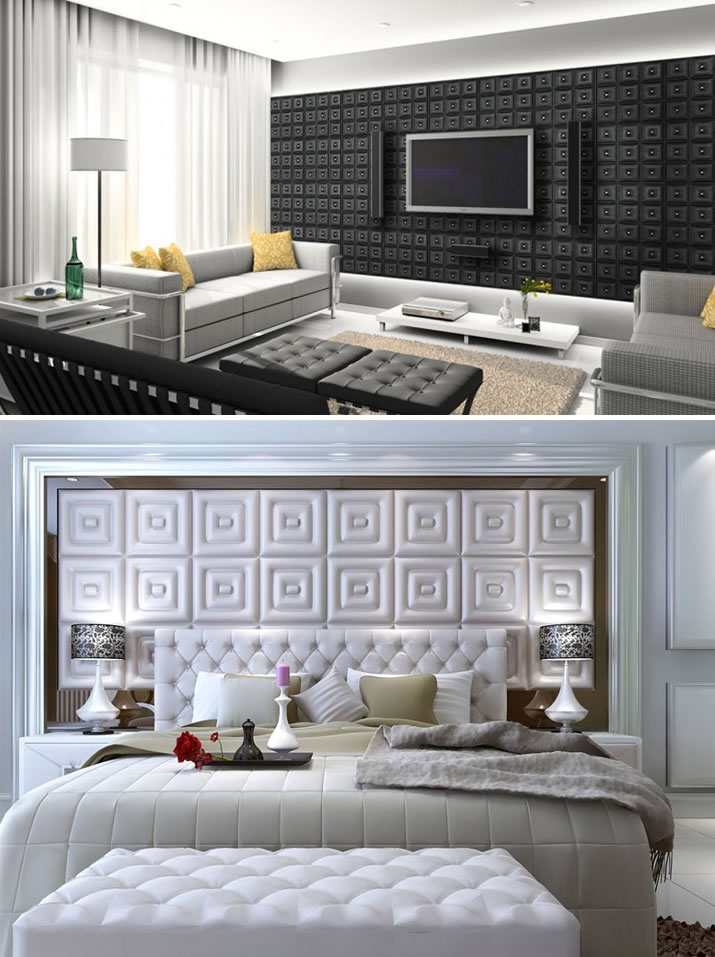 The secret to the success of Decorative Ceiling Tiles, Inc. faux-leather wall tiles is their 3-D design and their durability. They are perfect for your home, office, or any commercial space. You can be confident that you are getting the best possible quality. The tiles are fire-rated, and they are also washable. You can create any kind of wall pattern you want with our faux tile panels, and you can give your home the kind of color and beauty that it deserves.
If you are staring at the walls in your home or office and wondering what you can do to make those walls more interesting, look no further than a faux wall tile design. Map out your idea and turn your ideas into a reality. No one will ever know that you used faux-leather panels on your walls. The panels feel and look so real that everyone will swear that you used the real thing to turn your house or office into the ultimate place to be.
Company: Decorative Ceiling Tiles, Inc.
Product: Faux Leather Tiles
Source: http://www.decorativeceilingtiles.net/faux-leather-ceiling-tiles-and-wall-panels-15x15/
Tags: Interior Design | Wall Panels
---
Architects are increasingly asked to consider security—and especially ballistic security—when designing or renovating schools. And they're rising to this challenge. Whether the project is for an elementary school or a university, and whether it is a retrofit or new construction, safe and cost-effective designs are emerging. That said, architects still find themselves hindered by low budgets and high expectations. The result can be a school that ends up looking like a fortress—or, even worse, a prison.
Over­-designing Ballistic Barriers for School
Parents, administrators, and politicians often demand total security: Military­-grade bullet resistant glass in every window, "man­-trap" entryways, bulletproof shields and blackboards, and so on. This sort of scatter-shot security over­-design makes for a forbidding atmosphere, subtly communicating a sense of persistent threat to students, and fundamentally detracting from the building's core purpose: Fostering education. Total Security Solutions helps architects and their clients find ways to use bulletproof glass strategically and unobtrusively. For example, very few visitors to a school will notice if the entryway doors are actually Level 3 ballistic aluminum­-framed doors.
The design of these doors is very familiar. They open and close as easily as standard fire doors, despite the extra weight (bullet proof doors can be twice as heavy as conventional doors). These doors—identical to many schools' existing entries—feature bullet resistant acrylic and aluminum frames capable of stopping multiple shots from a 9mm, .357 Magnum, or .44 Magnum. They're outfitted with secure mortised locks, reinforced hardware, and electric buzz-­through strikes, and can be easily integrated into a bullet resistant school vestibule entryway system.
The Best Security Is the Security You Never See
Real security in an education setting is more than just replacing windows and doors. As architects are already discovering, meaningful security is best achieved through defensive designs that delay disaster and give the school ample time to respond to threats: Secure vestibules, landscaping that distances school facilities from roads and parking, long approaches, and situating classrooms on upper floors or far from main entrances. The re-design of Sandy Hook Elementary in Newtown, Connecticut (as featured on the Fast Company website) applies many of these fundamental defensive features, and is setting the standard for twenty­-first century elementary schools. Bullet resistant barriers are one more part of this equation.
"We know we've done a good job if people are like 'Wow, this isn't what I expected!'" explained Jim Richards, CEO of Total Security Solutions. "People have a visual picture of what they're expecting—something dark and ugly, like a county lockup—and what we provide is drastically different from that. We are always looking for that 'Wow­-factor' when we leave."
Company: Total Security Solutions Inc
Product: Bullet Resistant Doors
Source: http://www.tssbulletproof.com/architecture-design-todays-schools-secure-inviting/
---
Sherwin-Williams Color Expert, Jackie Jordan, shares her thoughts on the 2015 Color of the Year, Coral Reef. Coral Reef surprises us with its unexpected versatility. This mix of pink, orange and red works with many designs including traditional, vintage, cottage and modern. Add this carefree color to your palette, and watch your creativity blossom.

Coral Reef: Add "some vibrancy and color to your surroundings" and "uplift your spirits."
Company: The Sherwin-Williams Company
Product: Interior Paints
Source: https://www.youtube.com/watch?v=uq9NY9VKTL4&feature=youtu.be
Tags: Color | Interior Design
---
When you have a lower floor apartment in a big city with nice street views, privacy is a concern. But when that apartment is part of a well-designed, beautiful building, the last thing you want is to have the integrity and beauty of the space compromised by ugly, intrusive products. This was the dilemma faced by one New York City couple who wanted to redecorate their recently-purchased apartment.
"They wanted to have privacy without losing the architectural beauty of the space. And of course they still wanted to allow in a lot of natural light," according to Marc Chelnik, a Draper dealer who was approached by the building's architect to help solve the dilemma. Standard roll down shades were not the answer, nor were mini blinds; the customers needed an aesthetically appealing solution that would keep the space well-lit yet private.
"Draper's Bottom-Up FlexShades ™ worked the best because with the second floor location, when they are used on the lower half of the nine foot high windows, they provide privacy and light simultaneously," Chelnik says.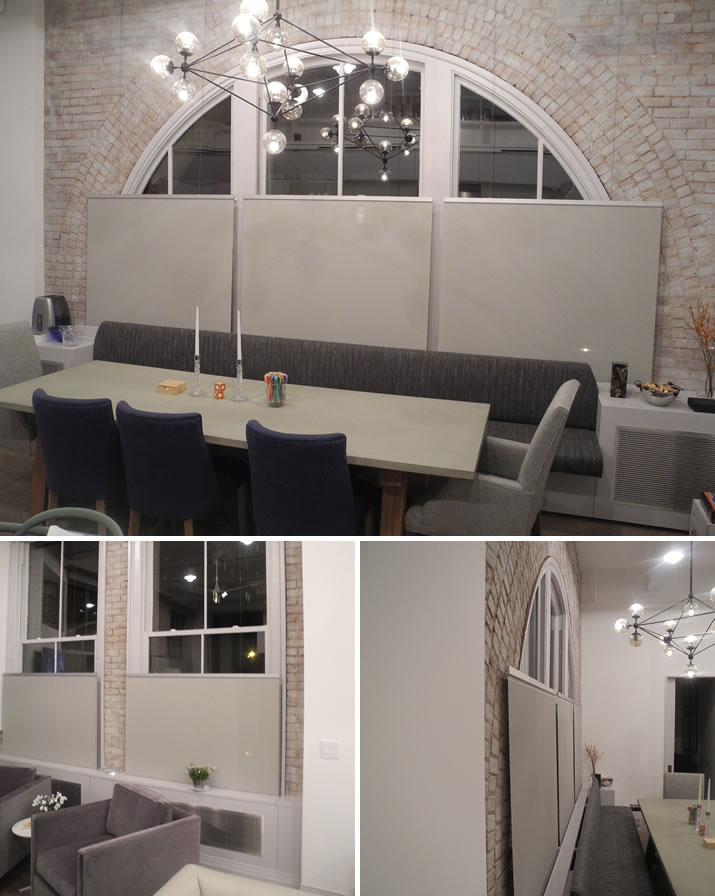 Draper's Bottom-Up FlexShades™ are exactly what they sound like—window shades where the fabric rolls "up" on a spring roller located at the bottom of the window. Depending on the model, either a clutch-operated or motorized second roller, or two pulleys, are secured at the top of the window, and thin, unobtrusive cables lift the fabric up into position. Chelnik went with the system which utilized two cable pulleys, Draper's Dual Roller Bottom-Up FlexShade™, so called because it features both rollers in the headbox at the bottom of the window.
To make control simple, Draper provided remote-controlled radio-operated motors, with a multi-channel remote to allow control of single shades or all of them as a group.
Source: http://blog.draperinc.com/2015/01/bottom-up-flexshades/
Tags: Interior Design | Window Shades