architecture - engineering - construction

Polycarbonate
---
April 20, 2023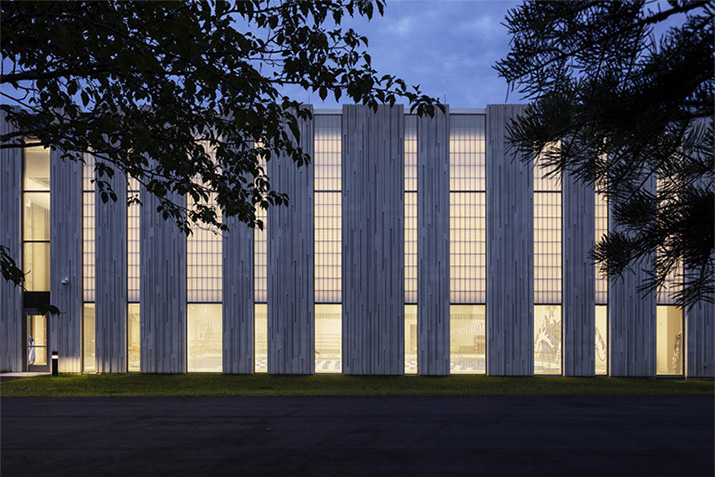 Major Industries has been manufacturing translucent panel skylights, canopies and wall systems since 1980. Their popularity is driven by the fact that they're a great way to bring soft, diffuse daylighting into interior spaces. They're also lightweight, easy to install, don't require expensive internal or external shading devices, are impact resistant and affordable. Lets take a look at what makes up a translucent panel, and how they can benefit your next project.
---
April 18, 2023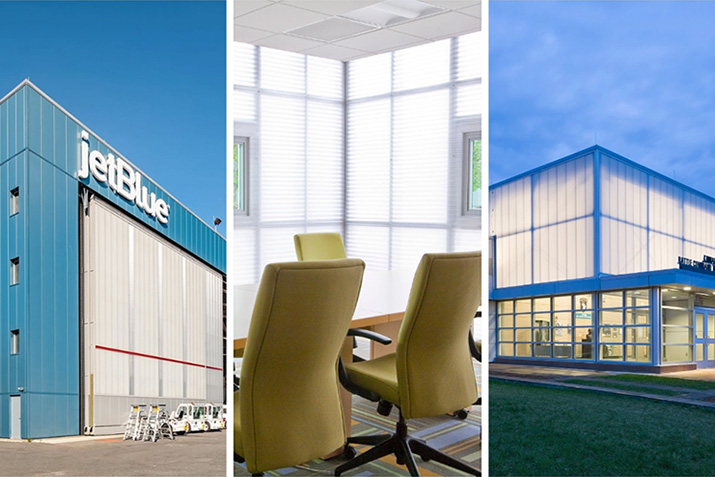 Translucent wall systems have been around for decades, often replacing windows or existing structures. Buildings began using fiberglass reinforced plastics (FRP) for daylighting applications in the mid 20th century. FRP systems offered insulation and light transmission that provided benefits where additional light was needed.
---
June 1, 2022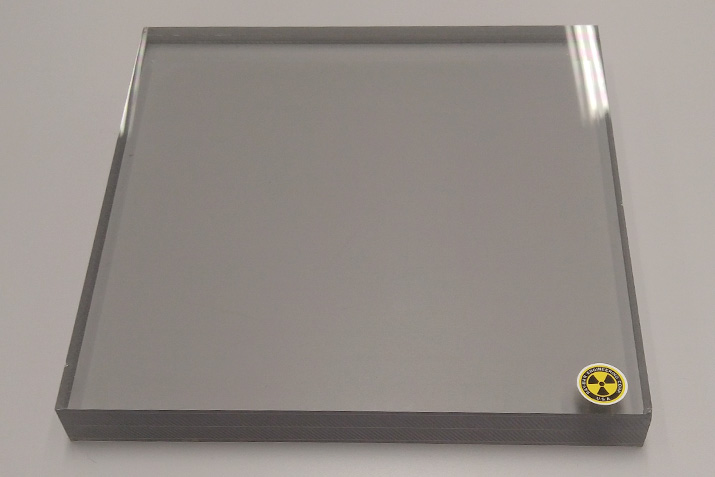 Ballistic Laminated Glass or Clear Ballistic Polycarbonate Levels of Protection? The different levels of impact resistant glass are determined by the glasses' overall thickness; the thicker the glass, the higher the level of protection. Bullet resistant laminated glass is available for a wide range of applications, with a general increase in protection level for higher risk facilities, institutions or government sectors.
---
October 22, 2021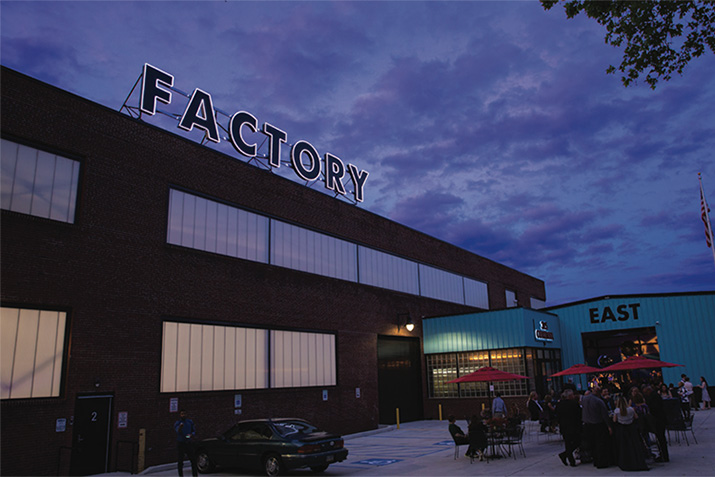 Factory, LLC has transformed an old steel mill in Bethlehem, Pennsylvania, into a new business incubator for food and consum- er-packaged goods. Providing natural light, while promoting a comfortable, creative and productive interior, EXTECH/Exterior Technologies, Inc.'s LIGHTWALL 3440® interlocking polycarbonate translucent wall system replaced the brick exterior's broken and empty window openings.
---
March 8, 2021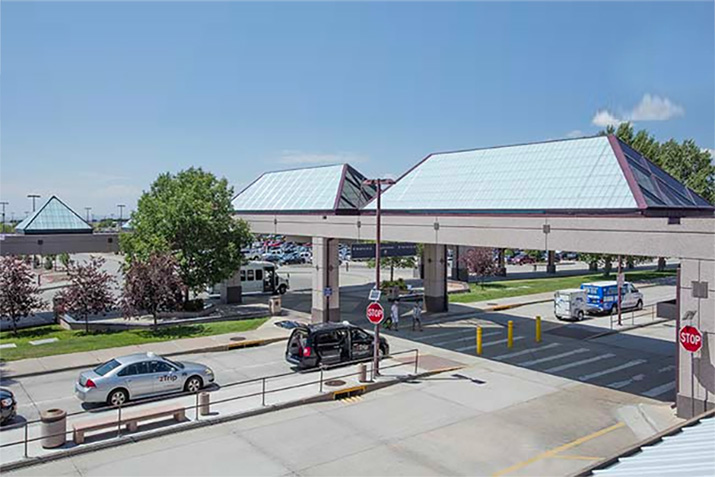 From the welcoming environment that natural light creates to the privacy afforded by the use of translucent panel systems, nearly every type of transportation-related facility can benefit from access to daylight. Everything from transfer facilities and train stations to maintenance depots and airplane hangars can take advantage of the benefits of a well designed skylight, canopy or translucent wall system.
---
July 16, 2018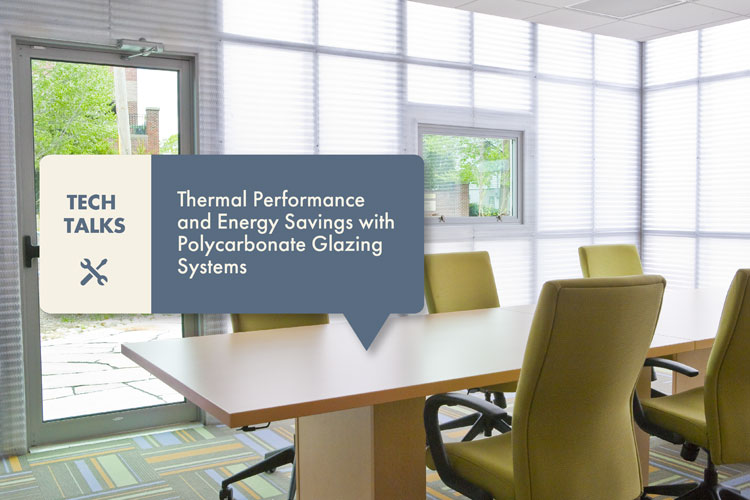 Q: Do Cellular Polycarbonate Glazing Systems Offer Thermal Performance and Energy Savings? One of the most prevalent complaints building owners and facility managers receive is that the occupants are too hot or too cold. This is especially true of tenants seated directly next to a window or other daylight opening. They want the daylight, but they also expect an ideal interior temperature. The high insulating and thermal performance of CPG (Cellular Polycarbonate Glazing) systems can accentuate the benefits of daylighting, improve occupants' comfort, and contribute to owner's energy savings and overall building value.