architecture - engineering - construction

2015 December
---
Studio Bondy Architecture incorporated Kalwall translucent composite sandwich panels to thoughtfully craft a new facility that caters to the needs of the blind and their service animals.

Studio Bondy Architecture incorporated Kalwall translucent composite sandwich panels to thoughtfully craft a new facility that caters to the needs of the blind and their service animals.
Guide Dogs for the Blind raises service dogs and provides training to approximately 350 visually impaired people each year across two campuses in California and in Oregon at no charge. On the San Rafael campus, Studio Bondy Architecture designed a new student residence that houses guest rooms, community spaces, classrooms, and administrative offices. Folding forms and simple materials characterize the architecture, and deep roof overhangs,
layers of glass, and day-lit corridors of Kalwall provide transparency and natural ventilation. "It is a serene, beautiful place for learning," says Laura Rambin, principal at SBA.
Although LEED certification was an initial goal, the non-profit chose not to pursue it in the end due to cost. "Every dollar spent is a dollar that must be donated to the organization," Rambin says. The new building incorporates all of the sustainable features required by the California Green Building Standards Code, which is essentially equivalent to LEED Silver.
Company: Kalwall Corporation
Source: https://www.kalwall.com/2015/08/26/kalwall-featured-guide-dogs-for-the-blind-new-student-residence/
Tags: Design | Lighting | Sustainability | Wall Panels | Windows
---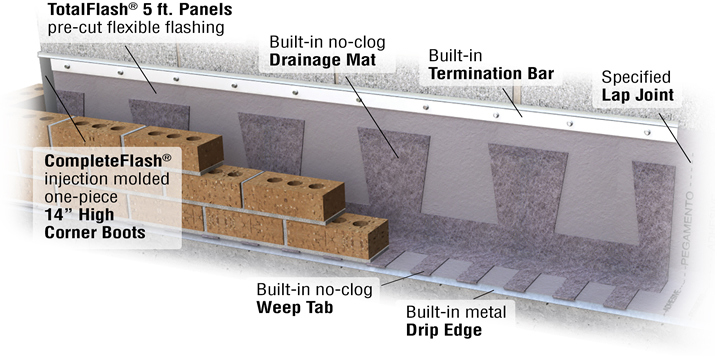 Installing a masonry cavity wall flashing system? The TotalFlash cavity wall drainage solution saves you time and reduces headaches, and our free takeoff service saves you even more time. Send us your plans and we'll send you exactly how many TotalFlash panels and CompleteFlash 14" High Corner Boots and end dams you'll need. Plus we'll precut all your TotalFlash panels for your exterior wall openings at no charge, making it easy for one worker to quickly and easily install flashing over wall openings. Email technicalservices@mortarnet.com, or call 219-850-4514 to learn how to use this valuable, free service.
Company: Mortar Net Solutions®
Source: http://www.mortarnet.com/products/totalflash-panel
Tags: Building | Insulation
---
The vice president of design and marketing at Landscape Forms calls on the outdoor-furniture industry to build the collaborations that will shape the metropolitan experiences of tomorrow.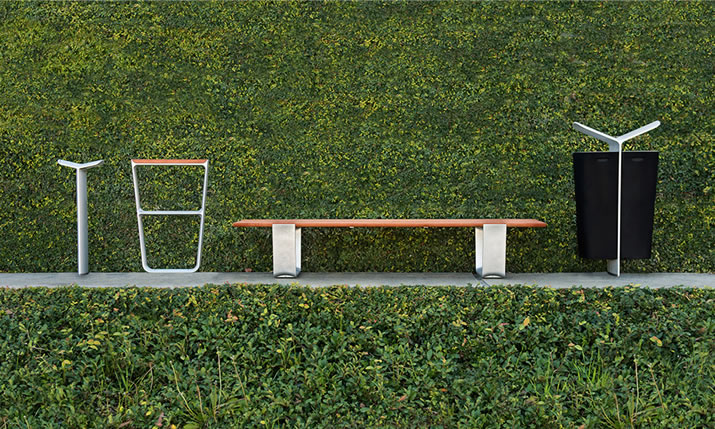 The MultipliCITY collection designed by Yves Behar and fuseproject
All of us treasure our time in outdoor spaces. So why do we devote so little of our attention to their design?
As a designer in the site-furniture industry, I am always curious about the value people place on the outdoors. I like to ask people I meet to describe a great city like New York, Chicago, or Paris and what they most remember about being there. Or I ask them, if they won $25,000 to spend on a dream vacation, where they would go and what they would do. Their fond memories of a celebrated city or an escape into the wild often have little in common, except for one thing: Their most memorable and meaningful experiences almost always revolve around the outdoors.
We have studies showing that people tend to be healthier and happier, and can enjoy longer lives, in areas where they have access to nature, including green urban spaces. Outdoor spaces are some of the least expensive to create and can pay some of the highest returns on investment—in terms of community life, health and wellness, and the generation of economic activity in surrounding areas. As more people—from young professionals to retirees—move back into cities, green public spaces and vibrant streetscapes are often cited as key factors for attracting residents and businesses.
Despite this, we do not give outdoor spaces the same value and financial support that we give to buildings and interiors. We calculate the square-foot dollar value of buildings and interiors but don't do the same for a square foot outdoors. We have not made a strong business case for designed outdoor spaces—we can and should be making this case. I also believe that design and innovation in public and privately owned outdoor space is lagging—and the first step to address that challenge is to better leverage the skills and talents of landscape architects, the professionals best prepared to design them.
"In collaboration with landscape architects and other design professionals, all of us in the site-furniture industry can elevate awareness and promote greater investment in outdoor spaces that create memory and meaning"
This is a time in human history when landscape architecture has something really important to say. We should listen. Landscape architects practice a discipline rooted in holistic thinking. They understand the natural environment, the built environment, and the interface between them. And they are ideally prepared to take leadership in shaping outdoor spaces and framing public awareness about them.
Recent high-profile projects such as the High Line and Millennium Park have achieved placemaking of the highest order, and the star landscape architects responsible for them have captured public attention. But there is a whole legion of talented, inspired landscape architects out there who should also be at the center of envisioning and designing outdoor space.
Central Park Conservancy Recycling System designed by Landor Associates
This is also a time when industry can play a constructive role. Those of us who provide the site elements that help shape and activate these spaces need to do our part, and I'm excited about taking on that challenge, researching methods to make the case for the return on investment for well-designed outdoor spaces measured in terms of community, identity, well-being, environment, and dollars spent. I am focused on driving innovation with new types of scalable solutions that go beyond the standard litter bin, bike rack, and bench, to help people enjoy great outdoor experiences. The outdoors starts only a half-inch outside the door, so we need new ideas for spaces adjacent to buildings. We also need to integrate technology in public spaces, but in ways that respect the special qualities of the environment.
I am excited by the work and believe that, in collaboration with landscape architects and other design professionals, all of us in the site-furniture industry can elevate awareness and promote greater investment in outdoor spaces that create memory and meaning. We can make a real difference in the urban landscape that is our future.
Company: Landscape Forms Inc.
Of: Kirt Martin
Source: http://www.metropolismag.com/July-August-2015/Designing-Outdoor-Public-Spaces-is-Vital-to-the-Future-of-Our-Cities/
Tags: Design | Landscape Design
---
Guidelines for building active spaces
Urban design strategies can greatly affect user activities. On a city- or nation-wide scale, active design—or the lack thereof—can have lasting impacts on the overall health and well-being of general populations.
As curators of outdoor spaces, city planners and landscape architects shape not only our community experience, but the opportunities for engaging in more healthful lifestyles. Here, we'll look at a range of active design guidelines that encourage walkable pedestrian landscapes.

Pedestrian bridge connects urban areas (credit: davebloggs007)
What is active design?
According to the Center for Active Design, "Active Design is an approach to the development of buildings, streets, and neighborhoods that uses architecture and urban planning to make daily physical activity and healthy foods more accessible and inviting."
In other words, active design guidelines stress the importance of healthier lifestyles—and seek to achieve them by reimagining our physical environments. In particular, encouraging more active lifestyles could be a way to mitigate ballooning obesity rates in the United States. But, when it comes to urban planning and community design, what activities should we prioritize among users? What makes physical options more attractive? We'll look to answer these questions—but first, a look at some of the numbers.
You can also read about more general principles of landscape design.
Obesity epidemic
Obesity graphic: CDC
According to the Centers for Disease Control and Prevention (CDC), more than a third of American adults are obese. Among children and adolescents aged 2 to 19, 17 percent are obese. These figures have increased by alarming proportions over the past several decades—to the point where authorities now list obesity as one of the major health risks affecting Americans.
Obesity is the cause of an estimated 300,000 deaths per year in the United States—and it puts individuals at risk of more than 30 chronic health conditions, including high cholesterol, hypertension, heart disease, degenerative joint disease, respiratory conditions and numerous cancers. But, perhaps the most significant concern is that it's been linked to a more-than doubled increase in diabetes rates in America—among both children and adults—amounting to an estimated 29.1 million Americans with diabetes in 2012.
Calorie intake is a major cause of obesity. The United States Department of Agriculture estimates that American calorie consumption increased by almost 20 percent between 1983 and 2000—much of which is accounted for in meat, added fats and grain consumption. Sugars consumed through sodas and energy drinks are also a major contributor. The Clinical Diabetes Journal reports that, overall, American adults eat an average of 500 to 800 more calories than are required to maintain a healthy weight.
Sedentary communities
While calorie inputs affect weight gain, calorie outputs are also a major factor. These days, people engage in less physical activity at work and in their own personal leisure time. With the developments in communications technologies, it's become so much easier to reach vast audiences with little more than a keyboard or touch screen. Digital environments—through streamed media and video games—are also replacing real-life experiences.
Lifestyles in the physical world have also become less active. We've evolved much since our days roaming arid grasslands in the hunt for migrating wildebeests. Our streetscapes prioritize vehicles for even the shortest trips to the grocery store—and at destinations, parking is arranged to be as close and convenient as possible. Inside buildings, elevators and escalators have become standard for moving between floors.
This isn't to say that these were bad designs. But in dealing with the realities of the 21st century, organizations like the Center for Active Design are looking for ways to evolve the design of our urban landscapes. This means finding ways to design spaces that encourage more physical activity.
It's important to note that active design guidelines stress the value of small, incremental lifestyle changes. Numerous studies have shown the health benefits of regular, vigorous physical activity—but the little things may have the biggest impacts on our overall health and well-being. In other words, people don't need to run marathons to achieve healthier weights.
Small steps, big impact
Regular physical activity is important for maintaining a healthy weight. According to the Physical Activity Guidelines for Americans, adults need at least 150 minutes of moderate-intensity exercise or 75 minutes of vigorous-intensity aerobic activity every week. Consider that "moderate-intensity exercise" can include brisk walking, and suddenly, a trip to the grocery becomes a means to a more active lifestyle.
Regular walking can be one of the most beneficial activities everyday Americans can adopt to improve their health. Americans gain an average of 2.2 pounds per year throughout middle age—but walking 35 minutes per day can help stave this off. Additionally, regular, brisk walking has been shown to:
Help maintain a healthy body weight
Prevent and manage chronic health conditions, including heart disease, high blood pressure and type 2 diabetes
Improve bone health
Improve mood
Improve balance and coordination
In not so many words, supporting pedestrianism in our communities can be a great way to improve general public health.
Regular stair-climbing is also a key goal for active design. Easily made a part of everyday urban recreation, stair-climbing is a more vigorous means of physical activity. Not only does it burn more calories, but it can also increase bone density, improve levels of good cholesterol and improve leg fitness.
Design for walkability
If we want to encouraging walking, we need to know what improves walkability. New York City's Active Design Guidelines references a study that identified five design qualities "critical to a good walking environment":
Imageability is the quality of a place that makes it distinct, recognizable, and memorable. A place has high imageability when specific physical elements and their arrangement capture attention, evoke feelings, and create a lasting impression.
Enclosure refers to the degree to which streets and other public spaces are visually defined by buildings, walls, trees, and other vertical elements.
Human scale refers to a size, texture, and articulation of physical elements that match the size and proportions of humans and, equally important, correspond to the speed at which humans walk.
Transparency refers to the degree to which people can see or perceive objects and activity—especially human activity—beyond the edge of a street.
Complexity refers to the visual richness of a place. The complexity of a place depends on the variety of the physical environment.
Effective traffic calming can also be a key strategy to ensuring safe walking environments.
What does this look like at the community level? Let's look at both large-scale, city-wide planning and small-scale site design.
Active streets and community planning
On a large scale, infrastructure can encourage active transportation in the form of walking, running and cycling. This can be achieved by increasing density (i.e. the walking distance between destinations) and the design and diversity of neighborhoods (i.e. the walking experience and the destinations themselves).
Increased density can be associated with smaller living spaces, but it also means shorter walking distances between destinations. People are more inclined to walk if it's the most accessible and convenient means to getting where they need to go. We visit grocery stores, news and entertainment hubs, green spaces and general goods and service providers on a daily basis. Access to healthy foods is also a prime component to effective active design—encouraging not only healthy activities but also healthy eating as well.
Transit accommodation is another key strategy that encourages walking. Riders may be inactive while on the bus or train, but getting to and from the station or bus stop typically requires walking.
Ultimately, when designing for more active streets and community recreation, it's important to provide a destination-rich environment. Arranging these in a localized, comfortable walkable environment can make walking a more convenient and attractive option over driving.
Active site design: Small-scale design within larger communities
When it comes to smaller-scale projects within a larger community, architects and designers can look for ways to reinforce, complement or even initiate local design principles.
Going back to the design qualities that are "critical to a good walking environment," user-oriented design is key. People look to interesting designs to draw their attention, whether it be a community art piece or an inviting vantage point. Attention to the spaces themselves, including textures and colors can also make areas stand out and/or complement their surroundings. Giving users plenty to see—and strong sightlines to see them—are crucial to communicating a site's possibilities.
The arrangement of a space can also affect user experience. Proximity of roads and surrounding furnishings can mean the difference between a breath of exhaust in the midst of a noisy traffic environment and a breath of fresh air amidst a canopy of surrounding shade trees. Here's a look at a few guidelines to reinforce effective active design.
Create a destination
There are a number of ways to make a location more attractive to visitors. Aside from proximity, basic amenities such as water fountains, news boxes and public seating can encourage and attract visits. Open spaces in general allow people to relax and interact with others. And, as more people use a space, the more it becomes a destination for people-watching and/or attracting the attention of others.
Connect others
Individual sites can reinforce the design of their surrounding communities by recognizing where people come from and where they need to go. Access to parking is a traditional design requirement for new site developments, but access to transit is becoming more of a focus. We see building entrances and onsite pathways designed with better orientation and attention to transit routes. These routes may require supporting elements such as crosswalks, protected areas and lighting.
For denser areas with heavy foot traffic, offering wayfinding elements can be a way to improve walking experiences within a broader community. Cities are typically designed to help drivers find their way while on the road—directing them to major highways, airport routes, lane cues, etc. More often than not, pedestrians are left to their own devices to find their own routes.
Provide options
Providing a choice-rich environment can be a means for creating a more diverse, or complex, stage for activity and interaction. Stairs can provide more intense physical activity, but on their own, can be intimidating and repel users. To encourage stair use, proximity and connectivity are again key incentives for users. If stairs are the quickest, most convenient means to getting to a destination, people will use them.
Staircase design can also affect usability. Riser and tread dimensions can look less inviting when they present a steep obstacle to climb. More gradual inclines with regular intermittent landings are more inviting. Tread textures and well-placed handrails also help ensure safe access.
Stairs may also offer the unique value of a vantage point for users. The opportunity to see a well-designed site from a higher level might be enough to encourage users to step up on their own.
Support bike use
Cycling is becoming a more prominent means for active transportation and recreation, and cities are making an effort to accommodate riders with improved infrastructure. These days, providing protected areas for bike parking is a common requisite for effective site design.
Protected spaces: The importance of safe walking environments
According to a national survey, one third of Americans report not taking a walking trip in the past week. A major factor is safety—and how vulnerable people feel due to a lack of proper infrastructure—including a lack of walking areas, safe crosswalks and poor lighting. In other words, to encourage more walking as an active form of transportation, we need to find ways to make our public spaces more pedestrian-oriented.
The arrangement and design of public spaces are key considerations for would-be walkers, but so are local amenities and site furnishings. Regular access to public seating is a means to ensuring places for rest, personal enjoyment and taking in surroundings. Bollards, as well as a range of other furnishings, also provide the means to protecting walkable areas from vehicle intrusions.
Company: Reliance Foundry Co. Ltd.
Of: Bryce Tarling
Source: http://www.reliance-foundry.com/blog/active-design-guidelines
---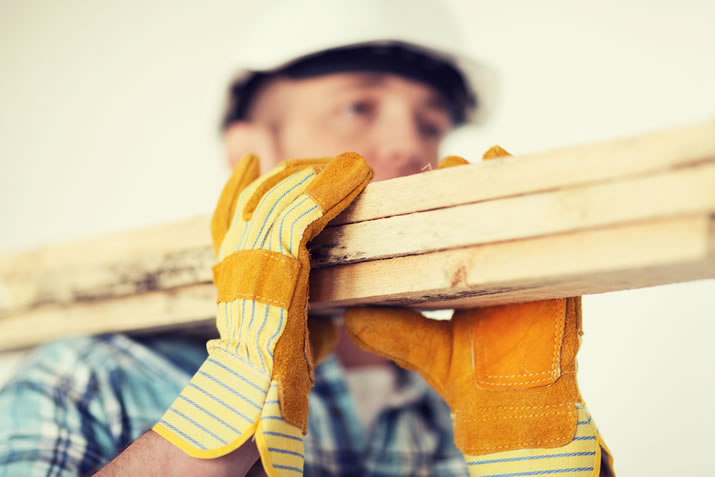 Cuts, sprains, strains, fractures, burns, amputations—these are all injuries that can occur on hands.
How do you ensure that your workers protect their hands when performing their job duties? Do you encourage the use of Personal Protective Equipment (PPE)? How else do you promote hand safety on the job?
Because our hands are so important for work and for life, it's important that your workers take the proper precautions to protect their hands from various hazards in the workplace.
The Center for Construction Research and Training (CCRT) offers these safety tips:
Always stay alert and focused on keeping your hands safe.
Keep guards on machinery and power tools in place.
Don't put your hands or fingers near the moving parts of a power tool or equipment.
Identify safety features on tools and equipment before you use them, such as emergency off switches.
Keep hands and fingers away from sharp edges.
Wear gloves that fit your hand and are right for the work being performed.
Do not wear rings, other jewelry or lose articles of clothing that could get caught in a moving object.
Company: Seton
Source: http://www.seton.com/blog/2015/11/hands-down-hand-safety-tips-you-need-to-know
---

OSHA has just released a new draft to its Safety and Health Program Management Guidelines. The guidelines were originally published in 1989. After taking into account best practices and successful approaches under the Voluntary Protection Program and the Safety and Health Achievement Recognition Program, as well as building on the old guidelines, OSHA is asking for public comment on the new version. Public comment can be made until February 15, 2016.
According the OSHA website, the new guidelines include:
A proactive approach to finding and fixing hazards before they cause injury, illness or death
Improved safety and health in all types of workplaces
Help for small and medium-sized businesses to effectively protect their workers
Increase worker involvement, so all workers have a voice in workplace safety and health
Better communication and coordination on multi-employer worksites
A blog on ehsworks1.blogspot.com states OSHA Administrator David Michaels as saying: "These guidelines will help small and medium-sized employers find and fix hazards before workers are injured, become ill or are killed. Engaging more employers in injury and illness prevention—which is at the heart of these guidelines—has the potential for shifting the curve on safety culture in America,"
Take a moment to review this document to see how it might help your organization stay safe. OSHA did state that the guidelines are not a new standard or regulation and do not create any new legal obligations or alter existing obligations created by OSHA standards or regulations.
Company: SlipNOT® Metal Safety Flooring Div.
Source: http://www.slipnot.com/blog/osha-safety-and-health-guidelines/#more-20993
---
Architects today find themselves in a sometimes difficult spot. Growing demand for sustainable buildings is putting more emphasis on quality building materials, while the demand for aesthetically pleasing designs remains the same. For architects, this requires a proper balance of creativity and practicality. The good news is now that energy efficient buildings are growing increasingly popular, there are more ways than ever to create structures that are both sustainable and aesthetically pleasing by using the best insulation, without compromising design. Let's explore this new wave of construction:
1. The New School University Center, New York, NY
A recent development for the New School, the Observer found the University Center a sight to behold. Located in the crawling metropolitan area in Greenwich Village, this school has a modern flair to its look and its energy-efficient design. The very structure and dimensions of the exterior have surreal, Escher-like qualities to them and host unique double-banded windows. At the very top rests a 13,500-square-foot green roof, which Curbed National purports is a favorite amongst students. Observer also reported the New School has reduced its potable water consumption by 75 percent since producing a state-of-the-art blackwater treatment system.
2. The Bullitt Center, Seattle, WA
The Bullitt Center is a six-story commercial building squared straight in Seattle. Oh yeah, and it's a miracle of sustainable building. This green building is littered with long windows and boasts a rotating solar panel system on the roof. Seattle Times states it is projected to have a resounding 250-year lifespan. All the water they use is collected from rainfall and Bullitt CEO Denis Hayes told the Seattle Times that in 2014, the Bullitt Center generated 60 percent more energy than it used. The company's electricity bill? $0. This should be no surprise as it is both energy and carbon neutral. Suffice to say, this building is a marvel that houses thriving businesses and is improving the area around it.
A cutting-edge solar panel system allows the Bullitt Center to be completely energy-efficient.
3. The Collaborative Life Sciences Building, Portland, OR
This medical and dental school looks like it is straight out of the future. It was built near an old, decaying industrial section of Portland, partially because of the cheap location, but also so the building could inspire others to develop there and jumpstart the restoration process. A unique element of interior design is that the different sections of the building are connected through a series of crisscrossing ramps. The mastermind behind this building, Paul Zajfen, design principal at CO Architects stated to Archpaper, "We want to make buildings act like great cities." Archpaper also wrote that in addition to being LEED-certified, the firm looks to innovate by cutting down light pollution, helping clean water initiatives, and finding new methods for heat recovery.
Whether you're involved in the design process, the construction phase or the maintenance side, getting to work on buildings like these is an amazing balance of craft and results. Major projects like these might be far and few at the moment, but their notable success shows there are changes in the works. As more businesses begin to adopt designs like these, the demand will follow. Innovation and sustainability are where aesthetics meet performance.
Company: Sto Corp.
Source: http://buildingwithconscience.com/2015/10/3-buildings-that-balance-aesthetics-and-performance/
Tags: Building | Design | Insulation | Sustainability
---

Linetec's newest architectural coatings includes Valspar's Fluropon Effects Nova finishes. The Nova color family offers richer, deeper hues with an intense sparkle. Bringing new dimension to classic colors, Nova can be matched to nearly any color – including neutrals, bright colors, pastels, whites and black – with a gold or silver sparkle finish.
Fluropon Effects Nova coatings meet the stringent standards of AAMA 2605-13, providing outstanding color and gloss retention, withstanding extreme weathering, and resisting dirt, stains, chalking and fading.
Nancy Peden, Valspar's senior project chemist for extrusion coatings explains, "Using an innovative, patent-pending application process, the Nova family delivers dynamic, eye-catching sparkle in nearly any color you can imagine."
Fluropon Effects delivers brilliant colors and mesmerizing dimensional effects that have never been achieved in 70 percent PVDF coatings.
Company: Linetec
Source: http://linetec-blog.com/2015/11/06/nova-effects-coatings-provide-rich-color-and-vibrant-sparkle/
Tags: Coating | Color | Exterior Design
---
The historic National Constitution Center combines dimensional stone and StoneLite® natural stone composite panels to create a modern-classic aesthetic in the heart of Philadelphia.
Project name: National Constitution Center
Project location: Philadelphia, Pennsylvania
Year: 2002
Architecture Firm: Pei-Cobb Freed & Partners
General Contractor: Turner Construction
Exterior Product: StoneLite® Chelmsford Granite, Indiana Buff Limestone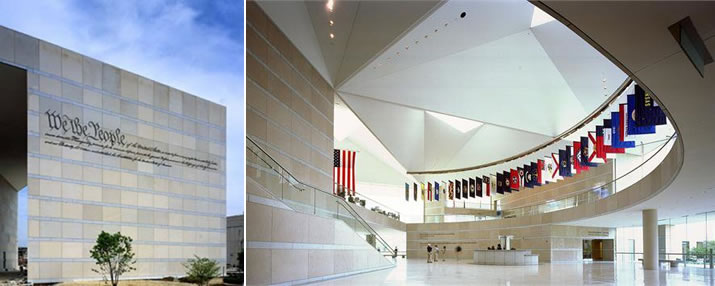 Overview
Amid the abundance of rich history, Philadelphia adds another memorable landmark to its historic landscape. After becoming a distinguished patriotic city in 1701, Philadelphia has hosted many significant assemblies including the drafting and signing of the Declaration of Independence and the Constitution. Also home to the Liberty Bell and the first American flag, Philadelphia proudly hosts another monument to the city, the National Constitution Center. The 285,000-square-foot building is the first museum devoted to honoring and explaining the U.S. Constitution.
Officially opening on July 4, 2003 at the north end of Independence Mall, the National Constitution Center underwent approximately 27 months of construction under the architectural direction and design of Pei-Cobb Freed & Partners. The exterior facade boasts a modern-classic aesthetic, using dimensional stone and lightweight composite stone panels manufactured by Stone Panels, Inc.
The design
The unique design was dreamed up by Henry N. Cobb and partner Ian Bader, along with exhibit designer Ralph Appelbaum. Although veering away from the traditional red-brick found throughout the neighboring structures, the building's design was applauded by prominent architectural critics. Soft tones of Indiana Limestone, broken up by 8-inch-high bands of light gray Chelmsford Granite, create a modest design that complements the surrounding environment.
Enriching the stonework is a two-story glass entrance, referred to by Cobb as the "front porch." According to Cobb, the overall building design couldn't be too official.
"It's not a government building," said Cobb. "Nor could it be extremely monumental, since it is neither a museum nor a shrine. It had to be more relaxed."
Introducing the granite bands into the design of the exterior facade provided a less formal look, reducing the scale of the structure and emphasizing it horizontally.
The challenge
As is often the case, executing the project on time and on budget was a concern to the architects and owner. In order to combat this challenge, project architect, Craig Dumas, had to find an alternative to the facade design they initially proposed. As a result, an alternative solution had to replace initial plans for the interior design of the two-story lobby.
"Originally, we designed the walls to be solid stone," said Dumas. "When the drawings went out to bid, it was a 'hot time' on the market, so we had to cut costs."
The general contractor, Turner Construction, proposed using StoneLite® panels, a lightweight stone alternative, to significantly cut costs on installation.
The outcome
The StoneLite® panels, fabricated from the same Select Buff Limestone and Chelmsford Granite used on the exterior, also decorate the interior lobby. The lightweight solution, at only 3.5 lbs. per square foot , allowed a low-cost installation for the exterior and interior applications.
StoneLite® panels are an alternative to solid heavy stone. The solid rough-sawn slabs of limestone are sandwiched between two ¾-inch-thick pieces of aircraft-quality aluminum honeycomb by adhesion using a proprietary high-strength, fiber-reinforced epoxy. to create a flexible and durable solution to dimensional stone.
The patented manufacturing process offers substantial impact resistance and unmatched flexural strength. The fiberglass skins directly behind the stone provide an impermeable waterproof barrier, which eliminates the need for a secondary water barrier.
The product
The exterior and interior facade showcase StoneLite® Indiana Buff Limestone panels broken up by 8-inch bands of StoneLite® Chelmsford Granite panels. The average panel size was 5' by 3'4" but the pieces only weighed 60 lbs. Some panels were fabricated to various angled corner shapes, while others to a convex- or concave-curved shape at a fraction of the dimensional stone cost. Approximately 20,000 square feet of StoneLite® limestone and granite was installed on interior walls and 9,000 square feet on the exterior.
Company: Stone Panels International LLC
Source: http://www.stonepanels.com/making-history-the-national-constitution-center/
Tags: Building | Design | Wall Panels
---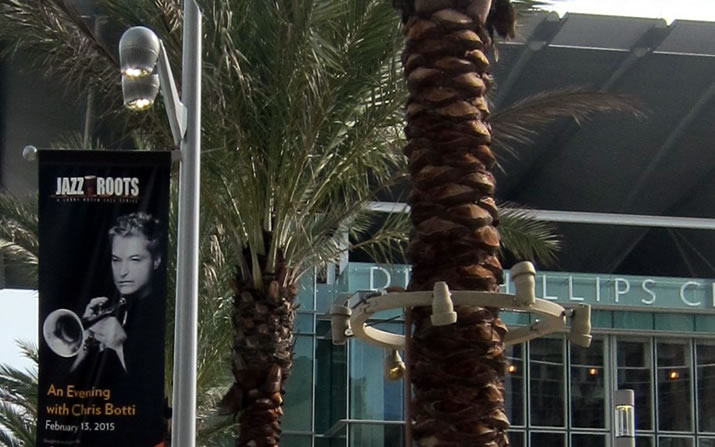 Tree ring lighting can completely alter the look of commercial, residential and public properties, all while offering a world of unexpected benefits. Not only do tree lights improve the aesthetics of a property but they can also increase safety. The benefits go on and on, especially when you go with our specially formulated LLDPE resin-based tree ring lights.
Our tree ring lights come in a variety of sizes and colors and are made to withstand the elements better than any other tree lights on the market. Here are 10 major benefits to installing TerraCast tree ring lighting.
1. Reduced Risk Of Property Theft And Vandalism
Did you know you could reduce your risk for graffiti or vandalism by at least 20% by installing lighting fixtures? Well-lit properties are not as easy for criminals and vandals to target as dimly lit properties. Simply installing tree ring lighting makes your property appear more guarded, posing an extra risk for someone to vandalize your property or steal from you. (Reference)
2. Increased Safety
Tree lighting doesn't just protect your property from bad guys and gals but it also helps protect customers and visitors that come after dark. There are few things more dangerous than trying to navigate an unfamiliar property in the dark. In fact, by having people do so you are virtually asking for someone to trip and fall. Tree ring lighting adds a large halo of light that helps people safely navigate even after the sun goes down.
3. The Beauty Of Light
Your property can be a blanket of darkness after nightfall or a beautiful eye-catching location, that all depends on the lighting you install. Tree ring lighting adds a beautiful touch that can be customized to fit your landscaping, highlighting the actual trees as well as other focal points. Our fixtures come with an assortment of lights on all sides. These attached lighting fixtures can be adjusted up, down, or straight ahead, depending on where you want to aim the lights.
Fixtures are typically installed higher up in the tree so that lights don't shine directly into anyone's eyes, but instead create a cascading flood of light that comes down from above—as if the tree is magically providing light all on its own.
Since the light can be adjusted to shine in any direction you can use this to your advantage in order to highlight what is most important or eye-catching about your landscaping. You can shine the lights up higher into the tree to create a dramatic look that accentuates the canopy of the tree. You could also shine the lights down to highlight a blooming bed of flowers at the base of the tree, or a nearby walking path. Plus, you can change the direction of lighting as needed whenever you want.
4. Options For All Tree Sizes and Lighting Needs
Our tree ring lights come in three different sizes: 18-inches, 24-inches, and 32-inches in diameter.
5. Easy To Install And Built To Stay Secure
Our tree ring lighting fixtures are shaped into a circle that attaches around the trunk of a tree. Our tree ring lighting looks high-tech, but is actually extremely easy to install. Each ring opens up so that it can be placed around the trunk of a tree and then clamped closed. There are four adjustable rods that make the clamshell design work like a charm. In order to keep the tree lighting in place there is a system of stainless steel bolts, locking mechanisms and wing nuts at work.
6. Long Lasting LED Lighting
LED lighting is a valuable component added to all our tree ring lights. For one, LED bulbs last a lot longer than traditional bulbs. As a result you don't have to change the bulbs all of the time, which decreases the hassle of climbing up trees to conduct maintenance. This also saves money because frequently replacing bulbs adds up. Also, LED lighting uses far less energy and this will reflect on your electricity bill.
7. Tree Ring Lighting Available In A Variety Of Colors
You can order our tree ring lighting in any color you desire. We offer 6 standard stone blends, but don't let that stump your creativity because we are happy to custom blend any color for you. Green and brown are popular color choices because they blend in well with the surrounding trees. We can even make a specific shade of brown so that the fixture perfectly camouflages with the tree trunk.
8. Low Maintenance Lighting
Our tree ring lighting is made to last years up in the trees without you having to give it a second thought. Plus, all of our tree rings are guaranteed with a 3-year warranty.
9. Durable Enough To Stand Up To The Unique Conditions Found In A Tree
TerraCast makes the only resin tree ring lights on the market, and trust us you don't want anything but resin up in your trees. Our specially developed LLDPE resin is resistant to rust, which is a huge factor. Think about it like this, light fixtures in trees are going to get wet no matter what, after all trees need water to survive and they are outdoors so rain is an unavoidable element. Lighting fixtures in trees must be durable enough to resist rust, corrosion, cracks and other water and weather related issues.
If tree lighting begins to break down you might not even know it until chunks of lighting fixture fall to the ground. Our durable products assure you don't stumble upon any surprises because they are truly made to live in the trees without worry.
10. Go Green With TerraCast
If you want to do good by the environment or are trying to get your building project LEED certified you can feel good about purchasing our eco-friendly products. Our products are recyclable as well as made with up to 90% recycled materials. Even our manufacturing process is green, as we use natural gas ovens and cool chambers supplied with reclaimed water.
Experience the TerraCast difference and light up your yard with the highest quality tree ring lighting fixtures on the market.
Company: TerraCast Products LLC
Source: http://www.terracastproducts.com/10-major-benefits-to-installing-led-tree-ring-lighting/
Tags: Exterior Design | Landscape Design | Lighting
---
Many commercial buildings, offices, and shops can look drab, dull, and dingy. Do you own such a space? Are you looking for an easy way to spruce it up, so that it is more appealing to your customers, associates, and suppliers? Decorative Ceiling Tiles is here to help!
Say goodbye to those dangling cables, ugly tin-foil air ducts, glaring light fixtures, and clattering, echoing ceilings. When you buy the drop-in kind of commercial ceiling tiles and install them in a drop ceiling, you will greatly improve the appearance of your workspace by covering up those ugly wires and ducts. You'll also make that workspace more ergonomically sound with recessed lighting that is easier on the eyes and muted sound that won't grate on everyone's nerves.
Top 4 Beautiful Ceilings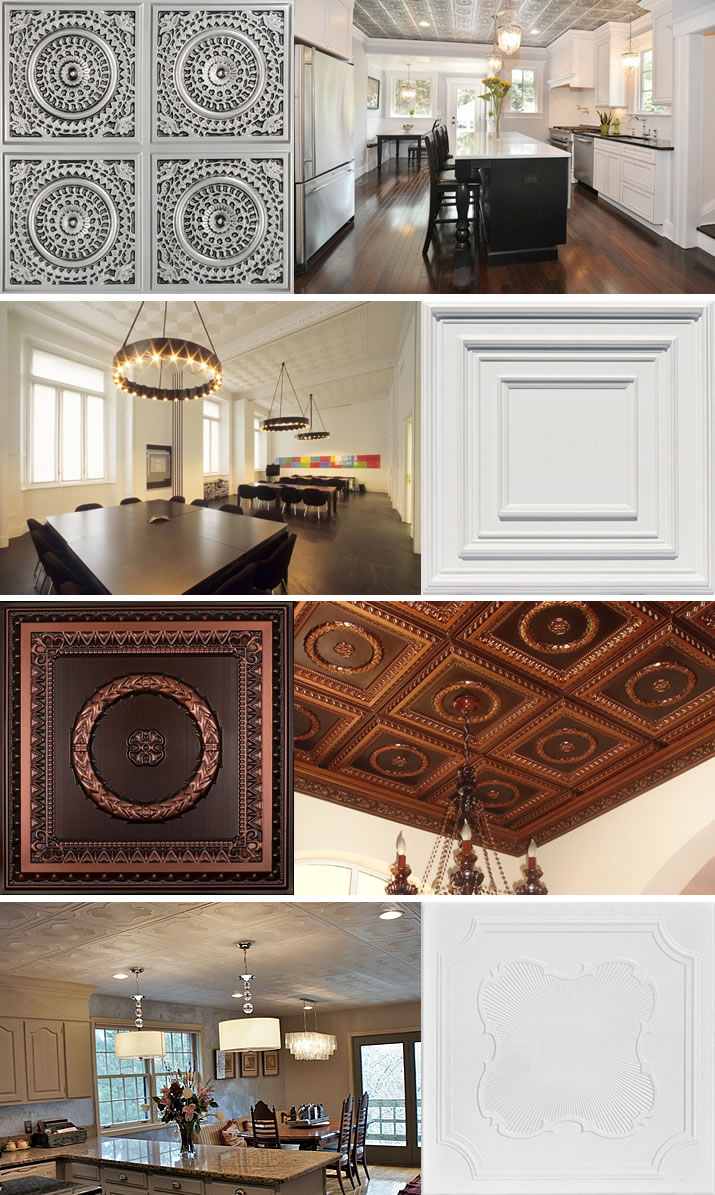 Company: Decorative Ceiling Tiles, Inc.
Source: http://www.decorativeceilingtiles.net/ceiling-tiles/
Tags: Interior Design | Wall Panels
---


Images courtesy of commons.wikimedia.org
With the news filled with the recent terror attacks on Paris, many people are expressing concern about personal safety in public venues. What is not well known is that protocols exist to deter acts of terror in public areas. For example, when the suicide bombers attempted to gain entry to the Stade de France, a security guard detected the explosives vest worn by one of the suspects. Had the suicide bombers been able to enter the stadium, the explosions and the subsequent stampede of panicking fans would have caused many more injuries and deaths.
Here in the United States, security leaders continue to rely on organizations like the National Center for Spectator Sports Safety and Security to provide the most up-to-date research, training, and accreditation available.
National Center for Spectator Sports Safety and Security
The National Center for Spectator Sports Safety and Security (NCS4) is the country's first academic center dedicated to spectator sports safety and security research, professional development, training and outreach. It was founded in 2006 at the University of Southern Mississippi to conduct research, provide training, enhance professional development and assess security solutions. The center hosts annual safety summits, workshops and training events for professional, collegiate, and high school sports as well as marathon/endurance events. It also provides online resources for its active members, including templates, checklists and guides.
A Powerful Network of Security Professionals
The NCS4 National Advisory Board includes high-level security professionals and subject matter experts from the National Hockey League, the National Football League, Major League Baseball, NASCAR, the Department of Homeland Security, and the FBI, to name a few.
Next summer, the NCS4 will host its seventh annual National Sports Safety and Security Conference and Exhibition from July 12-14, in Phoenix, Arizona. The conference will help sports venue and event managers, security staff, first responders, and law enforcement professionals understand the latest technologies, products, services and research available to protect spectators during sporting events. The conference is meant for individuals from professional, intercollegiate and interscholastic athletics, and marathon/endurance events.
It is also preparing to host the upcoming 2nd annual National Marathon Safety and Security Summit on December 8-10, 2015 in Long Beach, Mississippi. NCS4 Director, Louis Marciani, said in a recent Time magazine interview that since the attacks in Paris:
"…many stadiums have enhanced security even further in the last few days, expanding checkpoints and perimeters around stadiums, adding law enforcement agents to parking areas outside of arenas, and including additional canine sweeps for explosives."
While it may cause some minor inconveniences, such as longer wait times to enter venues, heightened security and preparedness are necessary elements that will continue to be critical to keeping fans, athletes, and venue employees safe.
Company: Total Security Solutions Inc
Source: http://www.tssbulletproof.com/teaching-safe-national-center-spectator-sports-safety-security/
---
I couldn't help myself. I had to smile recently when Teri Boxell and Karen Reno, Draper's window shade sales staffers assigned to work with Budget Blinds franchises, shared a story with us. It was a "Budget Blinds Commercial Services Franchise of the Week" story from "In the Spotlight," a Budget Blinds e-newsletter, and it was all about a case of Draper to the rescue. This story provides an excellent example to Draper and our dealers that, as Yogi Berra said, "It ain't over 'til it's over!"
The BBCS Franchisee of the Week is Shawn McCoul, Budget Blinds of Casper in Wyoming! Shawn worked for a year and a half on a motorized printed roller shade project at the University of Wyoming for their athletics building. The university had a committee that debated over all aspects, but Shawn was contacted directly by the contractor, bypassing competitors. He had worked with the contractor in the past and they felt he was both competent and dependable.
Another vendor was spec'd, but Shawn worked closely with Draper to provide better mock-ups and better service throughout the process. The motorized solar shades were 10' x 40' and weighed a hefty 320 pounds each!! … Fabulous work, Shawn!
In the end, Shawn stated, "Architects will specify manufacturers, but our clients trust us to be a resource for them. As a window covering expert, we have other vendors in our tool belt that may be a better fit for the application." Well said, Shawn!
Teri and Karen expanded on the story a little bit. Shawn contacted Draper after another manufacturer had their graphics rejected. Due to the height on these three shades—40 feet—we went with Soltis 92, a very stable fabric from Ferrari which lays very flat. The Colossal FlexShades were installed in July, and judging from the photos the job was a soaring success!
In particular I was pleased by the "better mock-ups and better service" comment. Even on a job with challenges like this one—large, heavy units, graphics on both sides, and not being the first manufacturer specified—our commitment to quality and outstanding customer service shone through.
By the way, for more information on our graphic shade abilities, click here!
Of: Jeff Miller
Source: http://blog.draperinc.com/2015/11/draper-to-the-rescue/
Tags: Interior Design | Window Shades