architecture - engineering - construction

Wall Panels
---
November 3, 2023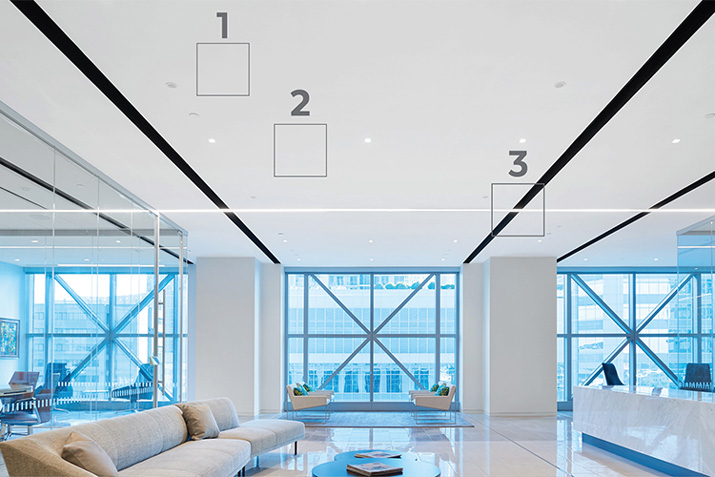 The ACOUSTIBUILT ceiling and wall system is a single-layer, seamless acoustical drywall alternative that combines the monolithic look of traditional drywall with TOTAL ACOUSTICS performance, providing the ideal combination of sound absorption and sound blocking. Better than drywall? That's right! Compare it to other products >
---
October 17, 2023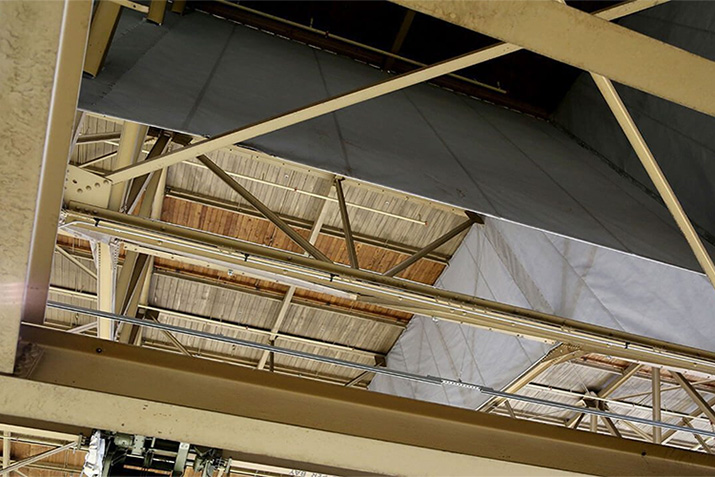 Smoke Guard Draft Curtain: a cost-effective solution designed for warehouses, aircraft hangars and manufacturing environments. This innovative strategy automatically removes smoke, channeling it away from the fire and out of the building.
---
September 19, 2023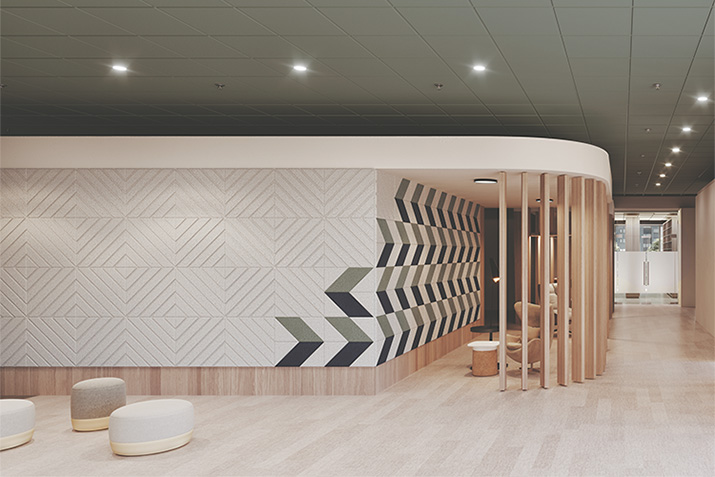 New portfolio combines texture, shapes, linear designs, patterns, and colors. Armstrong Ceiling & Wall Solutions has introduced Tectum® DesignArt™ ceiling and wall panels, a new portfolio of 46 mix-and-match sustainable, acoustical panels that transform interior spaces by combining texture, shapes, linear designs, patterns, and colors. The new portfolio includes Tectum DesignArt – Shapes, which features 30 standard shaped panels for direct attachment to ceiling and walls, and Tectum DesignArt – Lines which features eight standard precision-routed linear designs for direct attachment to ceilings and walls. The same eight linear designs are also featured on tegular ceiling panels.
---
September 7, 2023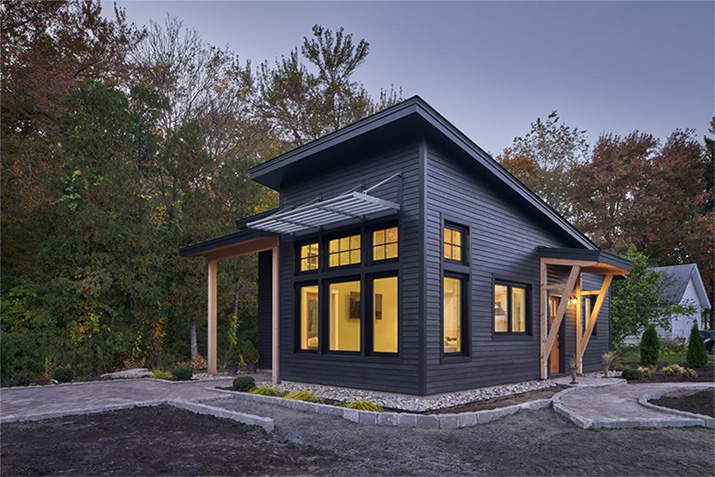 In the ever-evolving landscape of construction, innovative solutions are continually reshaping the industry. Today, we invite you to explore an exciting advancement in the world of architecture and construction - panelized construction. The exploration is inspired by CertainTeed, who recently shared their insights on this transformative approach in a blog post. Dive into the future of construction and the remarkable potential of panelized building methods.
---
August 17, 2023
As a leading provider of radiation shielding solutions, MarShield is committed to delivering products that meet the highest standards of safety and quality. One of the radiation shielding products we provide is lead-lined drywall. Keep reading to explore what it is, why it's used, and the unique features that make it an essential component in radiation protection.
---
June 21, 2023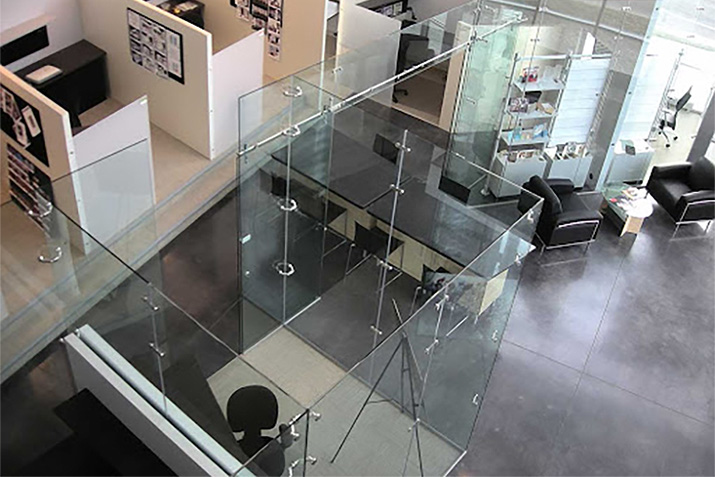 Glass partition walls serve various purposes, from creating separate spaces in offices to enhancing the aesthetics of shower doors and storefronts. Avanti Systems, the market leader in designing, engineering & manufacturing glass wall systems for commercial interiors, offers insights into determining the appropriate thickness for these partitions.
---
May 16, 2023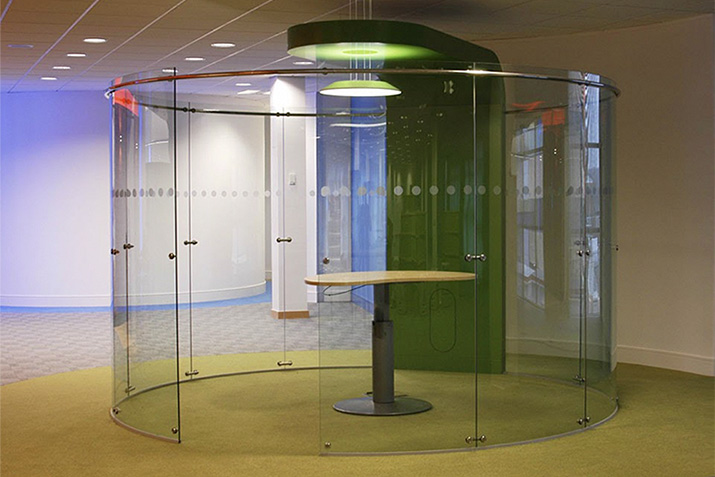 Any given office is going to have many needs. It's important to create an office that can meet everyone's needs while still exuding a modern and comfortable aesthetic. Avanti Systems offers a variety of glass enclosures for offices that can meet these wide-ranging needs while creating a functional and aesthetically pleasing work area.
---
May 9, 2023
You know how versatile copper wall tiles can be for interior design. Let's highlight a few ways you can use them around the home or in your commercial space.
---
April 20, 2023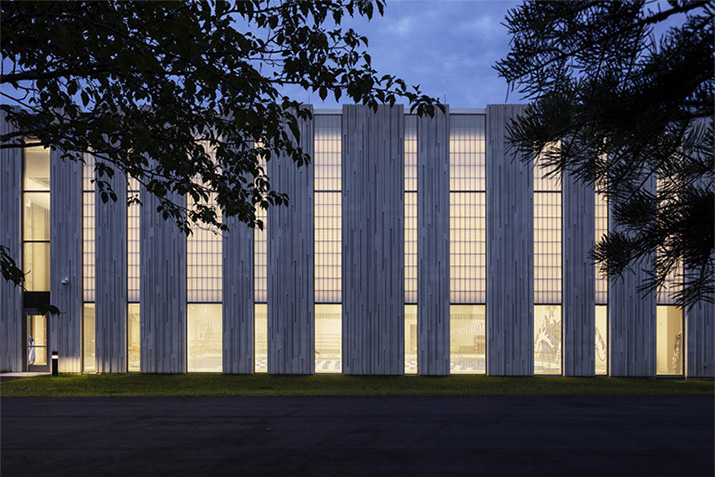 Major Industries has been manufacturing translucent panel skylights, canopies and wall systems since 1980. Their popularity is driven by the fact that they're a great way to bring soft, diffuse daylighting into interior spaces. They're also lightweight, easy to install, don't require expensive internal or external shading devices, are impact resistant and affordable. Lets take a look at what makes up a translucent panel, and how they can benefit your next project.
---
April 18, 2023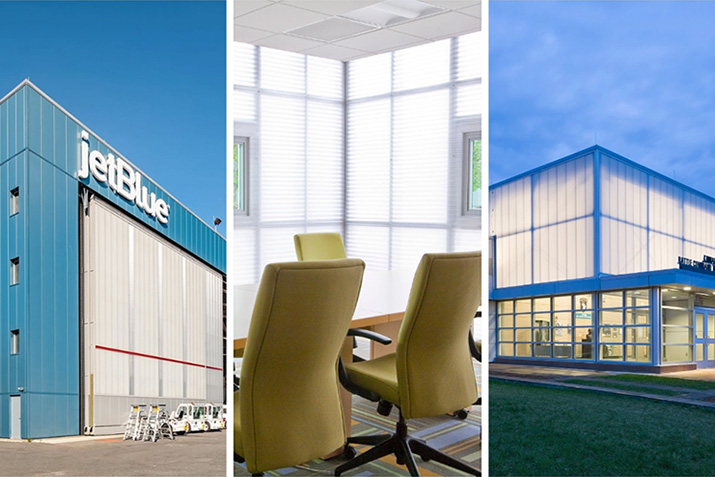 Translucent wall systems have been around for decades, often replacing windows or existing structures. Buildings began using fiberglass reinforced plastics (FRP) for daylighting applications in the mid 20th century. FRP systems offered insulation and light transmission that provided benefits where additional light was needed.
---
March 24, 2023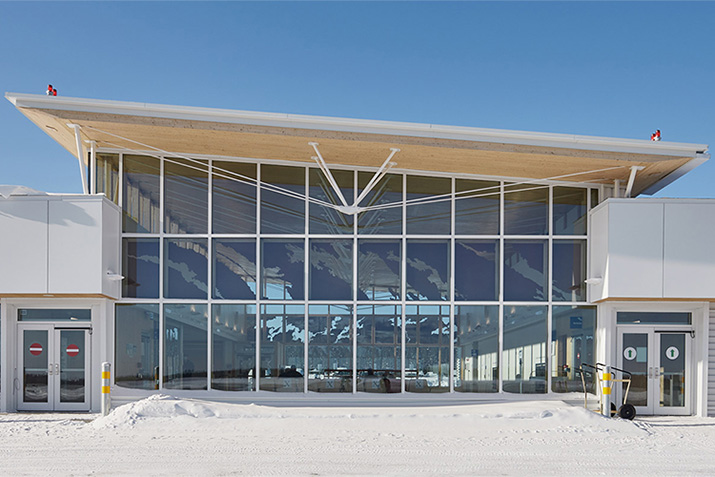 Unicel Architectural's timber curtain wall at the Chibougamau-Chapais Airport was recently honored at the Cecobois Awards of Excellence gala. The project won the prize for best institutional project under 1,000 square meters.
---
March 9, 2023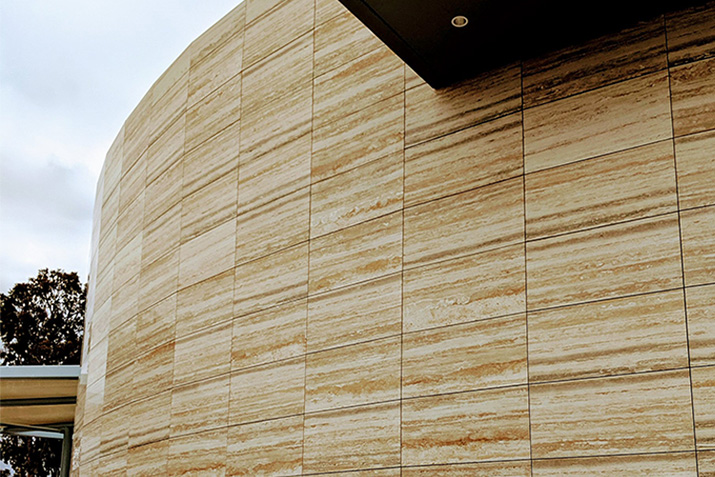 StoneLite® panels have over four decades of proven performance on the exterior of buildings throughout the world. After many years of exposure to many different environments and being subjected to extreme heat, bitter cold, earthquakes and hurricanes, the panels not only retain their natural beauty but remain durable and continue to perform.
The StoneLite® exterior stone paneling system and its installation components have been thoroughly tested by leading independent testing laboratories. They have proven performance in bond strength and flexural strength following acid freeze/thaw and UV radiation exposure. They are accepted by I.C.C. (formerly ICBO) and other code bodies for unrestricted use as exterior cladding for Type I buildings.
---
March 2, 2023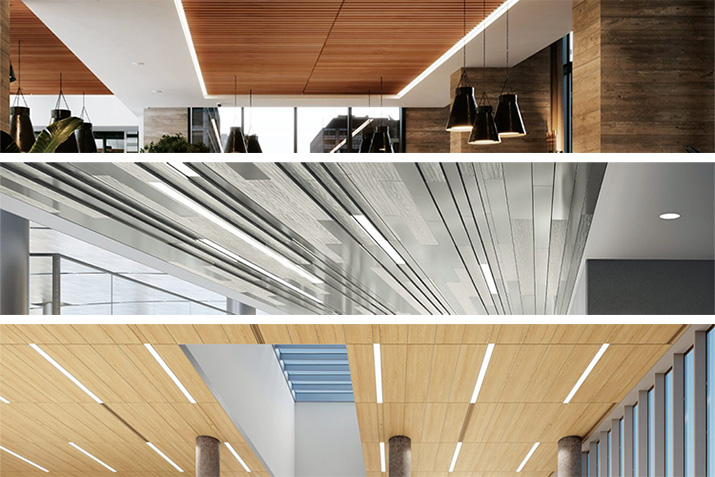 Enhance indoor environmental quality and bring occupant well-being to the forefront of your space by incorporating natural elements into your design. With a broad portfolio of wood and wood-look options, there's a nature-inspired solution that's perfect for every space.
---
January 2, 2023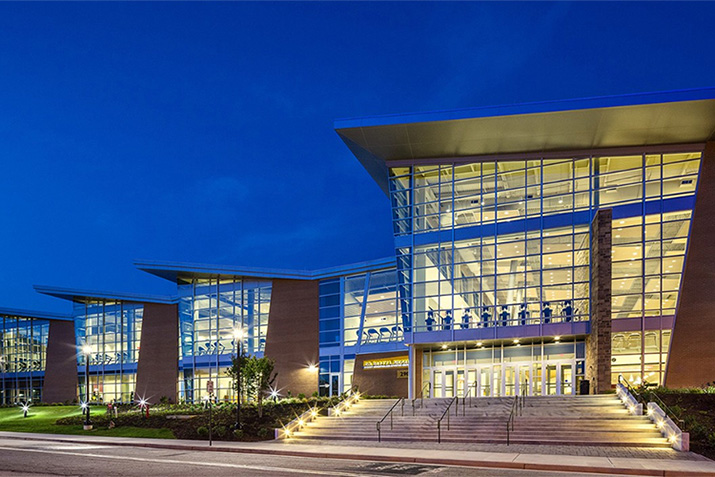 ---
December 7, 2022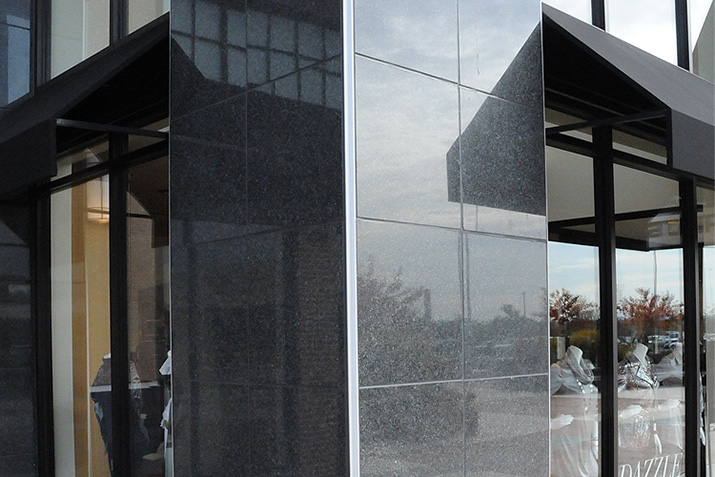 ---
December 6, 2022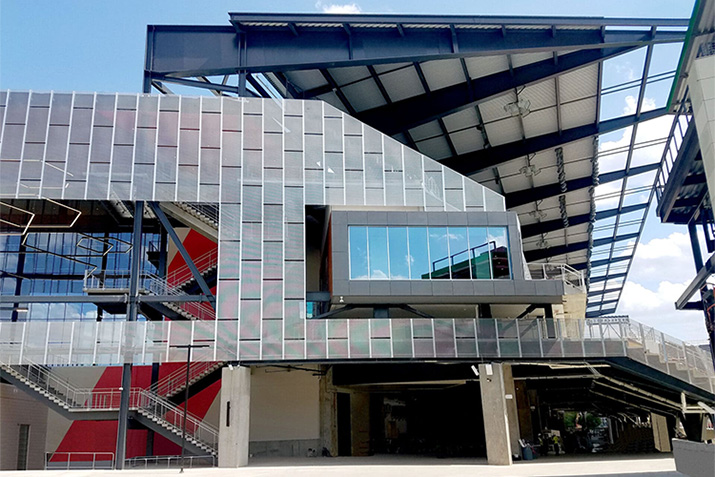 ---
November 21, 2022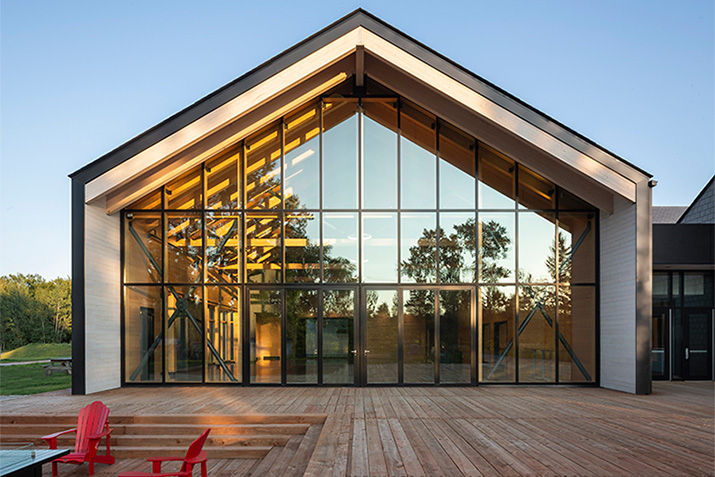 The aesthetic and material benefits of sustainable, well-engineered timber curtain walls are well documented. But Unicel Architectural's Therm+ H-I curtain wall systems with proven RAICO technology and high-quality glazing by Unicel Architectural take curtain wall performance to the next level. That's because each Therm+ H-I curtain wall system (available in sizes of 56 and 76 mm) combines lightweight and elegant design with Passive House certification-level thermal insulation, along with superior wind resistance and greater air tightness than any other curtain wall product on the market.
---
August 31, 2022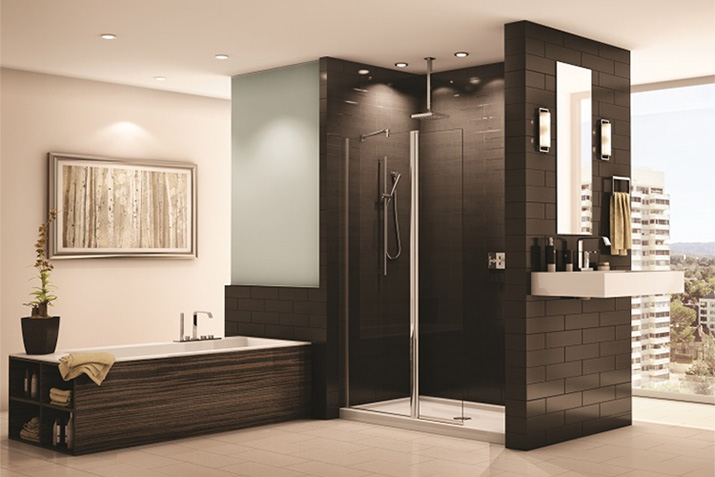 You want the simplicity of a walk-in shower. You know less can truly be more. However, you're not sure if a glass shower shield is right for you. You're wondering about the advantages and disadvantages of glass shower shields. You don't want to make a decision you'll regret. This article gives you the 'inside scoop' to the pros (and cons) of fixed and pivoting glass shower screens.
---
July 29, 2022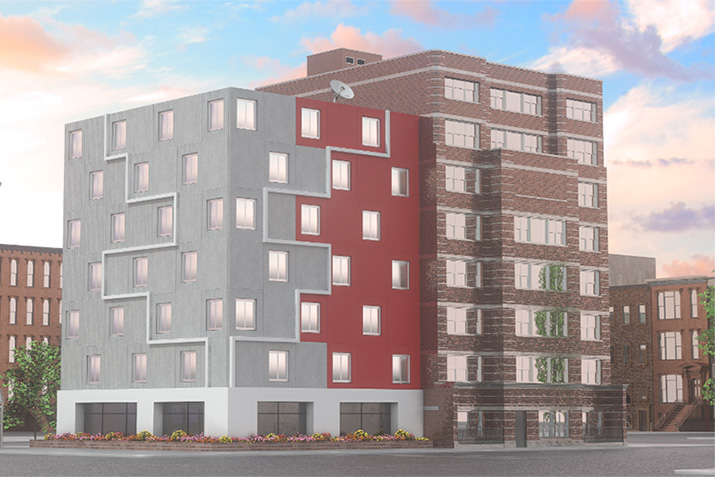 Kawneer has partnered with Sto Corp. to create an innovative, fully prefabricated exterior wall and window system. The StoPanel® with Kawneer 8225TL Windows is easy to install and meets a design pressure of 40 PSF. The installation is done from the interior, minimizing costs and maximizing efficiency.
---
July 8, 2022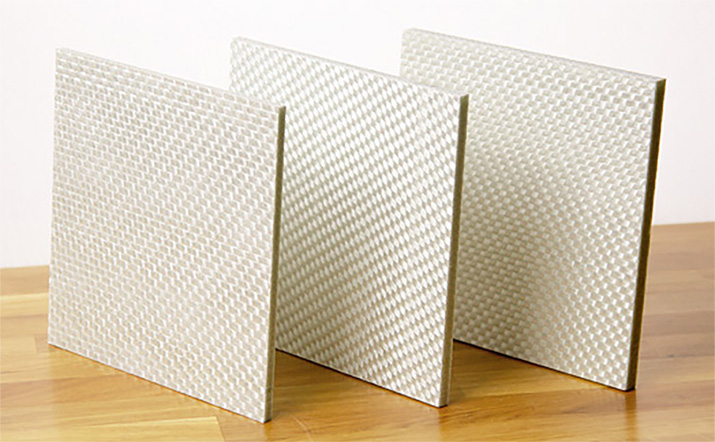 No ballistic barrier is complete without ballistic panels (often referred to casually as "bulletproof drywall"). That's because, although cinder block and brick will stop most common bullet calibers, standard construction drywall will not. In fact, a 9mm bullet will penetrate more than two dozen sheets of half-inch drywall and still be able to do harm. That bullet will likewise pop through several layers of plywood—and even through stacks of two-by-fours.