architecture - engineering - construction

Wall Panels
---
September 6, 2019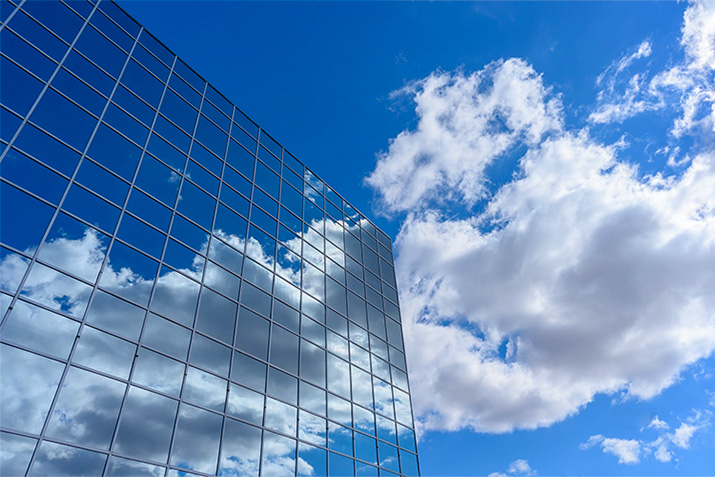 Glass has been used as the portal to the outdoors for centuries. But times are changing.
In a world where we are becoming more aware of the environmental effects of structures and people's changing needs, architects and other industry professionals are concerned that glass no longer adequately addresses these key building factors:
Daylighting
Energy Efficiency
Aesthetics
Safety & Privacy
---
September 4, 2019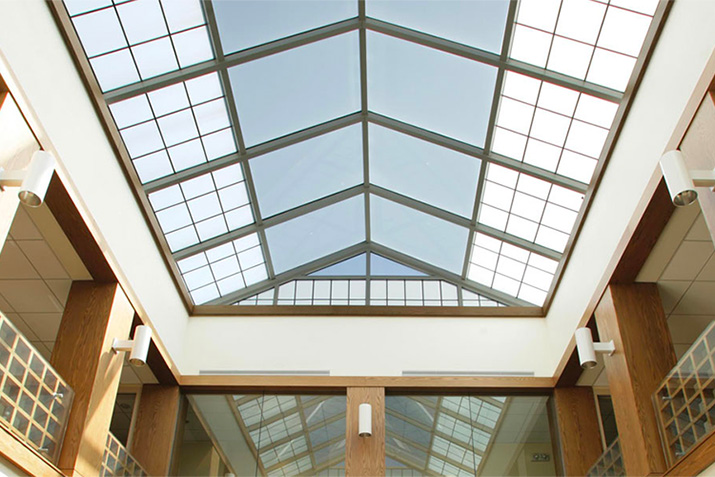 Children need sunlight; and because most children and adolescents spend the majority of their daylight hours in school, it's important that students have access to sunlight by incorporating daylighting systems into classroom design. Exposure to natural light not only contributes to a student's physical well-being by boosting their daily intake of Vitamin D, but also enriches their mental health by regulating the Circadian Rhythm and the release of influential hormones that, for adolescents in particular, can be difficult to manage on their own. Studies show these students sleep better, think more positively, concentrate longer, and miss fewer days of school due to illness. Studies also show that happier, healthier children perform better academically; and by diffusing daylight through halls and classrooms, schools can improve test scores, support student well-being, reallocate saved energy costs for school supplies and other needs, and promote sustainability.
---
August 7, 2019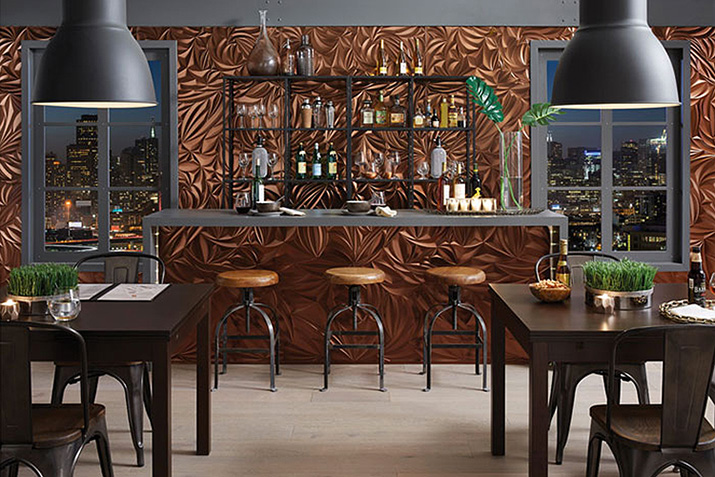 If you are looking to give your work area or home more glamour, then you can turn the walls into focal points by using panels to decorate them. These decorative wall panels come in different sizes, styles, shapes, and materials. They can transform simple decorations into outstanding spaces with a lot of artistic flairs. These decorative wall panels don't always cover the wall fully, but that is the case most of the time. Not only do the panels stand out because of their small nature, but they have the ability to absorb sound.
---
August 5, 2019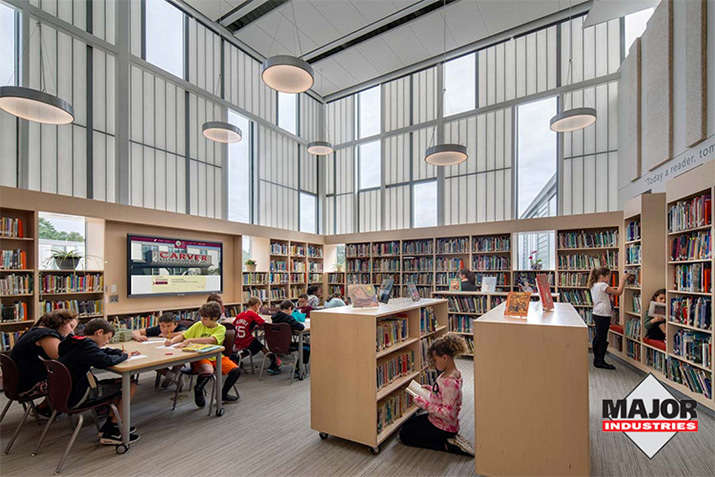 When Carver Public Schools in Massachusetts looked to replace two older school buildings with one new facility to house students pre-K through 5th grade, they sought the help of HMFH Architects to assist them in designing an energy-efficient and vibrant learning space. What resulted is the new Carver Elementary School, a more than 110,000 square foot learning space that was 1 of 5 schools nationwide to receive a "Citation of Excellence" from Learning by Design Magazine.
---
July 12, 2019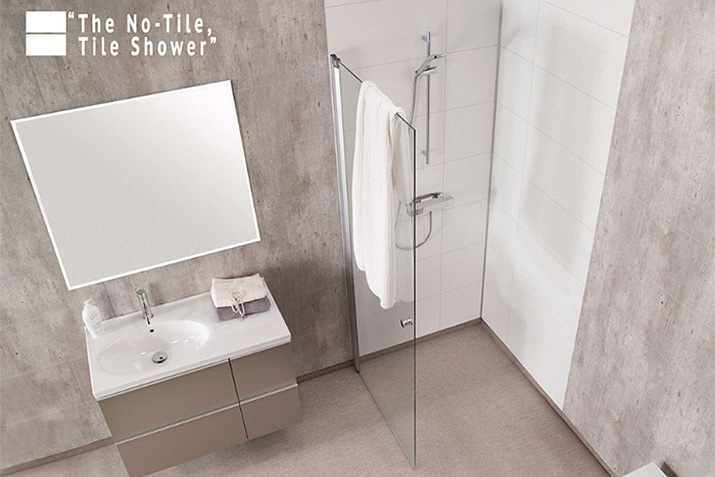 What's nice with laminated wall panels is you can get the realism of tile and blow up the additional costs and time of maintenance. With these panels you can get larger format tile sizes with small faux grout joints you never have to clean.
---
July 1, 2019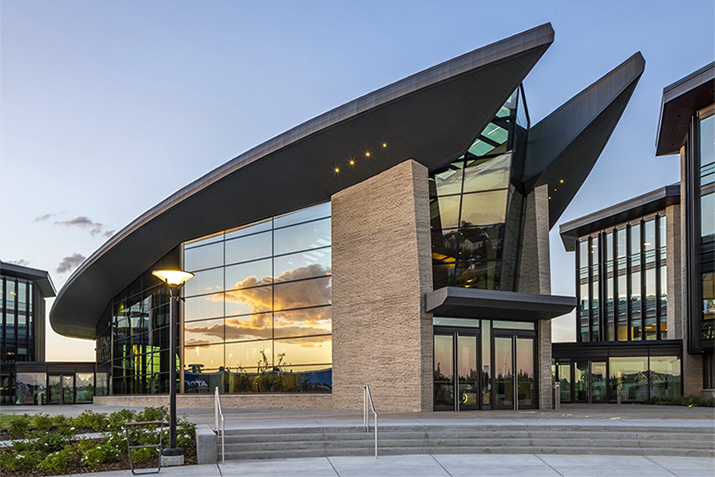 If you are looking to design a building with uninterrupted all-glass façades AND high thermal performance, Clearwall™ Curtain Wall is the solution. This 4-sided Toggle Glazed (TG) system* delivers this desired aesthetic for low-rise applications.
---
June 21, 2019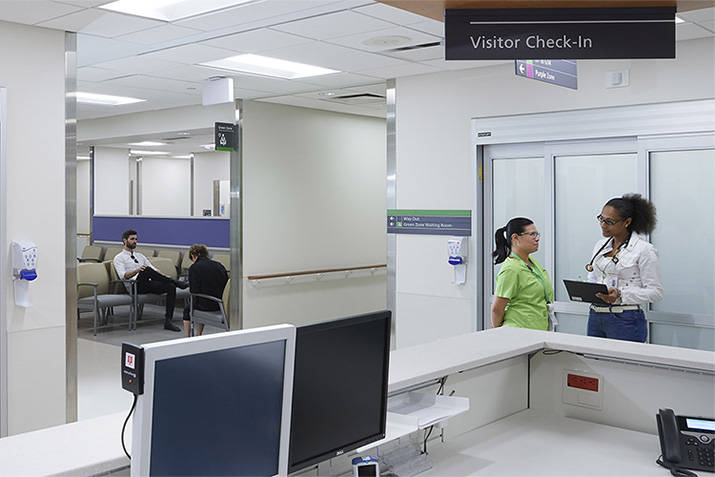 Imagine a bustling emergency room. Nervous patients. Hustling emergency personnel, efficient nurses calmly gathering background information. The environment is tense and active, yet there is still a profound need for privacy and peace. Now, you're in a classroom. The room is quiet, all eyes are on the teacher whose, clear, engaging voice captivates her audience. Finally, you've joined a group brainstorm. You and your colleagues are debating the best course of action. The environment is energetic yet respectful as others continue their work around you. These environments are very different yet, each space is made better by its ability to control and manage the noise within. So, how do we get there? How do we manage the acoustics in environments as diverse as these? The answer is through Targeted Acoustics.
---
June 7, 2019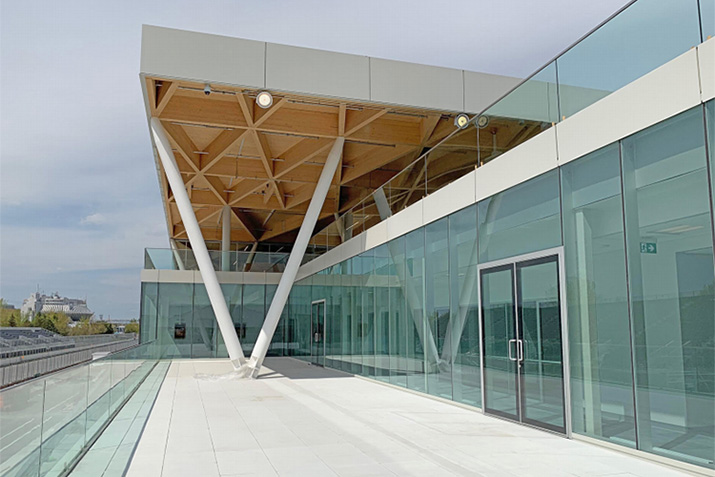 Learn how Unicel Architectural Corp. supplied 32,500 sq. ft. of curtain wall, skylights and 1 km of glass railing during a tight 10-month construction timeline over a tough winter season.
---
May 17, 2019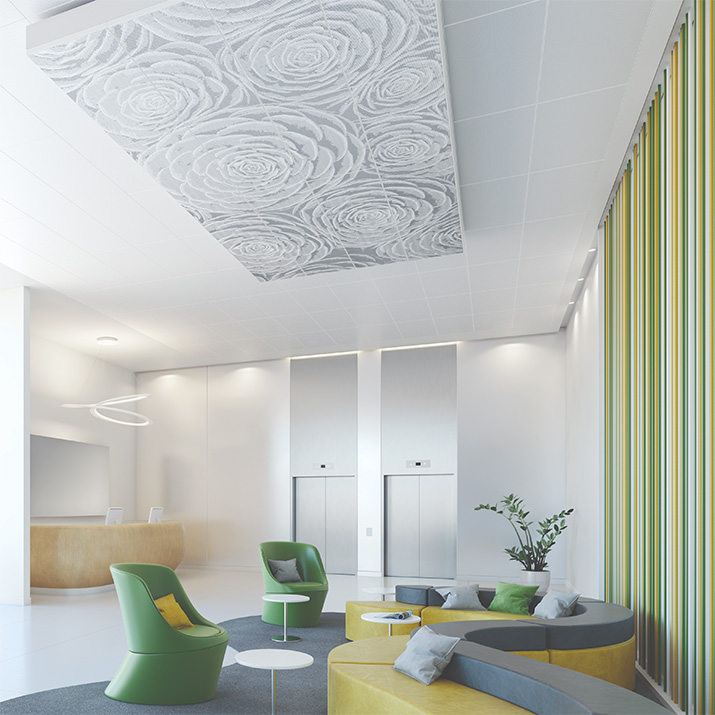 Custom image perforation capability from Armstrong Ceiling & Wall Solutions offers unique visual and acoustical performance.
---
March 6, 2019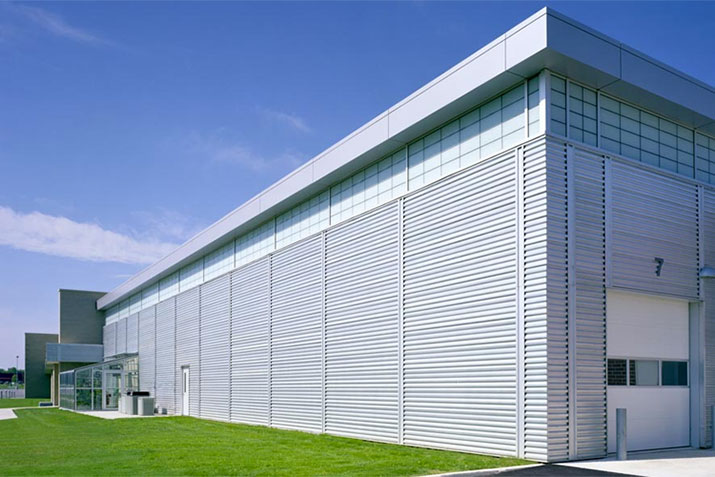 Whether you're in an extreme weather location where the sun's UV can cause significant degradation and damage, or in highly corrosive locations like coastal areas or aquatic facilities, the aluminum finish you choose can have a huge impact on the longevity of your daylighting system.
---
March 4, 2019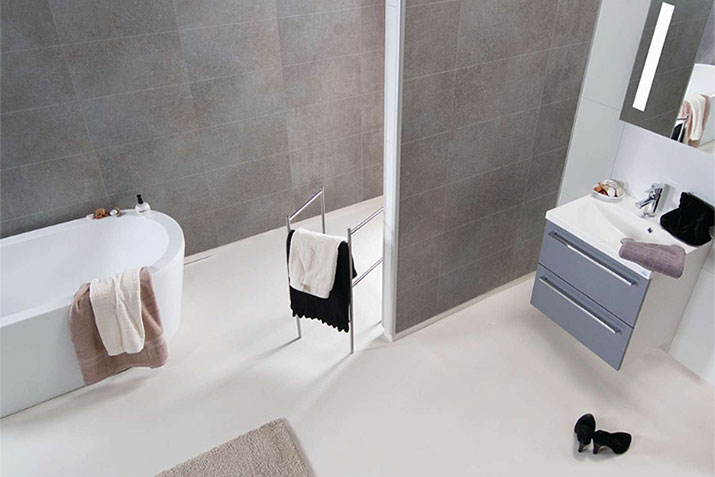 If your tile and fiberglass shower and tub wall surround panels today are a disaster, you're not alone. Moldy, dirty tile grout joints. Yellowed, stained and cracked fiberglass. You know you don't want to stare at (or deal with the maintenance of) these products any more. In this article my goal is to help you get your arms around that question by giving you information about 11 frequently asked questions about this product. You'll see why 1/3 of the homes in Norway use these bathroom panels. You'll see why they're getting HOT, HOT, HOT in the United States as well. Let's dig in.
---
February 8, 2019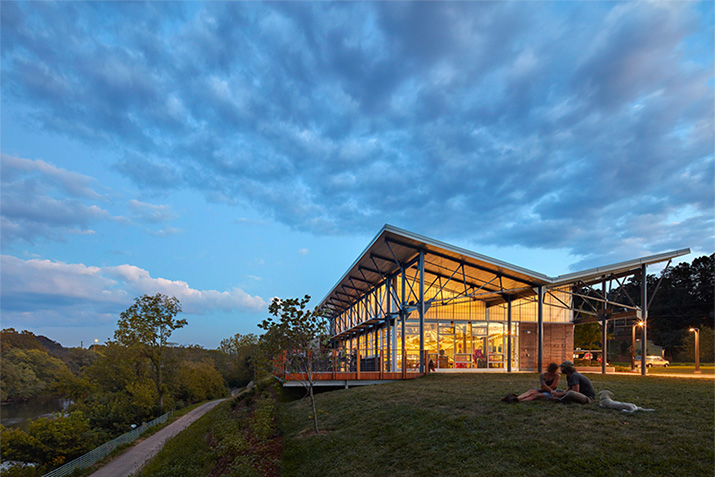 Introducing diffuse natural daylighting into a retail space has proven to increase sales and productivity. Full spectrum, glare-free daylight encourages consumers to spend more time shopping by creating a better mood and allowing products to be seen in sharper detail. The bottom line benefit extends to any commercial building: From reducing energy costs to increasing employee production, a space enhanced by diffuse natural daylighting increases in value per square foot. Here are five retail/commercial projects across the globe where Kalwall translucent sandwich panels have been used to provide a diffuse natural daylighting solution.
---
January 28, 2019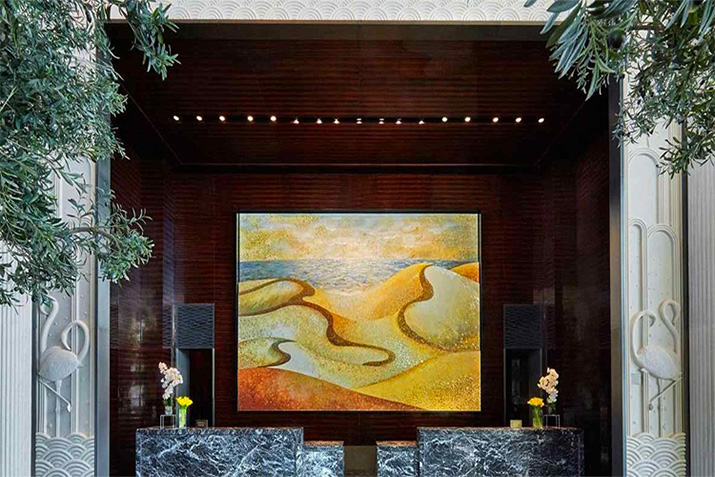 A large global construction company was under extremely tight scheduling constraints to complete a Five Star hotel. The project required several complicated designs that included custom developed patterns, mirror polished grilles, a large complete radius floor grille and geometrically shaped lobby center piece grilles.
---
January 23, 2019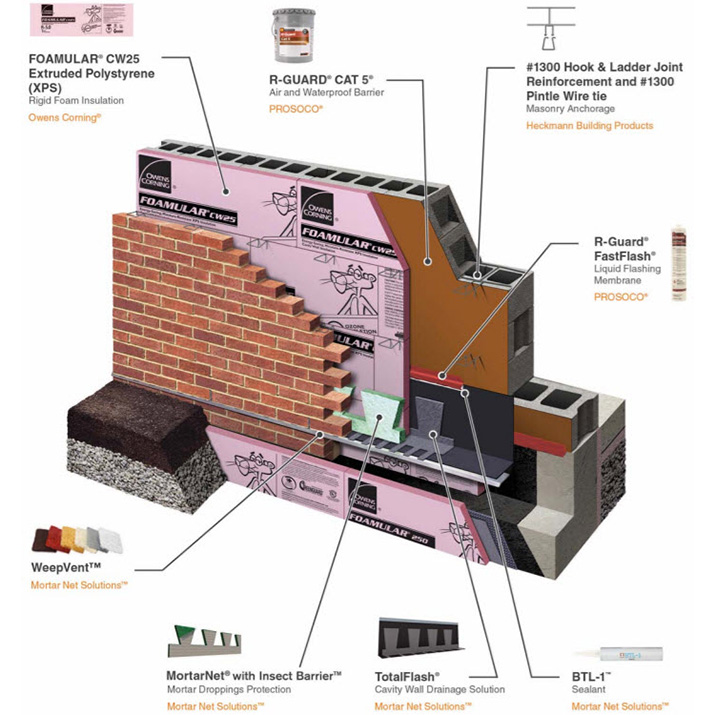 Why moisture management matters in a complete masonry veneer wall system. Benefits include a much faster design and specification process, proven component compatibility, faster component installation and better performance, plus the peace of mind that comes from knowing all components are proven compatible and will perform as specified.
---
December 21, 2018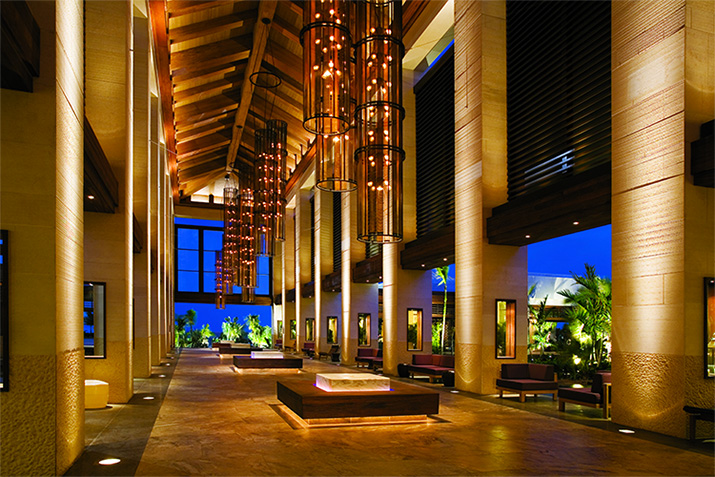 Amazingly thin panels constructed of natural stone with reinforced aluminum honeycomb backing material, StonePly HC Stone Panels are your best bet for different cladding applications that require thin, lightweight, and high-quality solutions. With sixty times the impact strength of a three-centimeter granite, plus the beauty and elegance of natural stones like limestone, marble, granite, onyx, and travertine, StonePly HC Stone Panels make cladding applications easier and superb.
---
November 9, 2018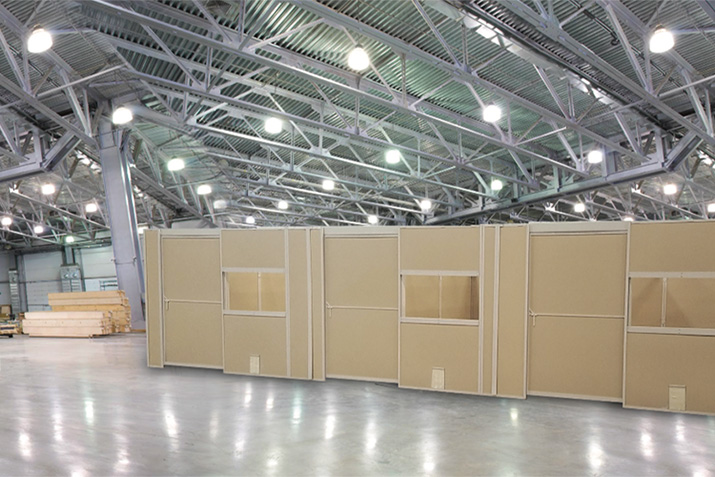 Radiation shielding is often required in industrial x-ray and non-destructive testing (NDT) applications. MarShield's broad range of radiation shielding solutions can be used to protect sensitive components and the equipment operator from x-rays emitted by industrial x-ray systems – thus enabling effective and efficient radiation protection in a safe workplace environment.
---
October 22, 2018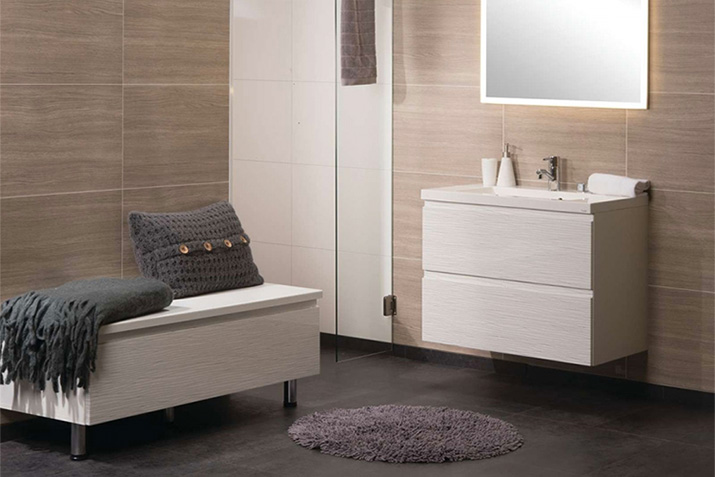 Eliminate the hassle of tile grout joints once and for all. These 100% waterproof laminated wall panels not only come in high-fashion styles like transitional, contemporary, modern farmhouse and shabby chic designs – but they are simple enough for a DIY homeowner or contractor to install who has never worked with the material before.
---
October 17, 2018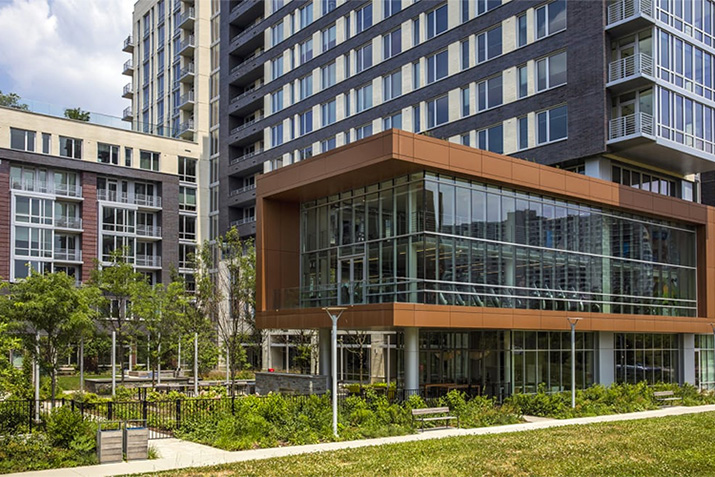 As demographics and preferences across multifamily shift, AIA partner Kawneer explores how architects are adjusting their exterior designs.
---
September 10, 2018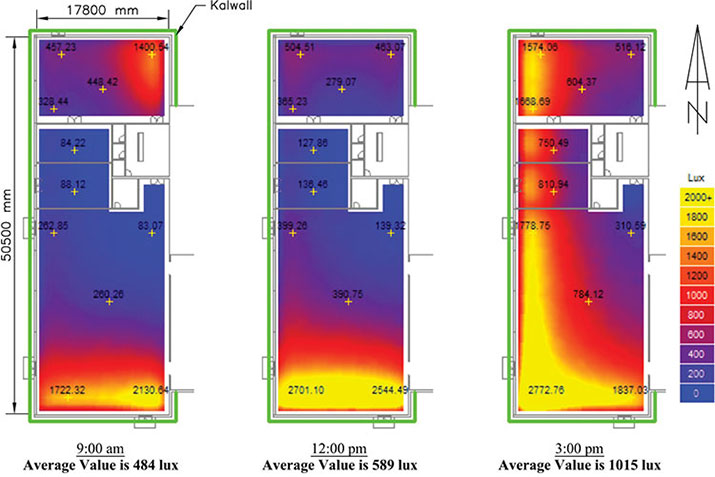 Daylight modeling brings science to the art of daylighting. Remove the design mystery and reveal patterns of daylight with complimentary modeling services.
---
August 3, 2018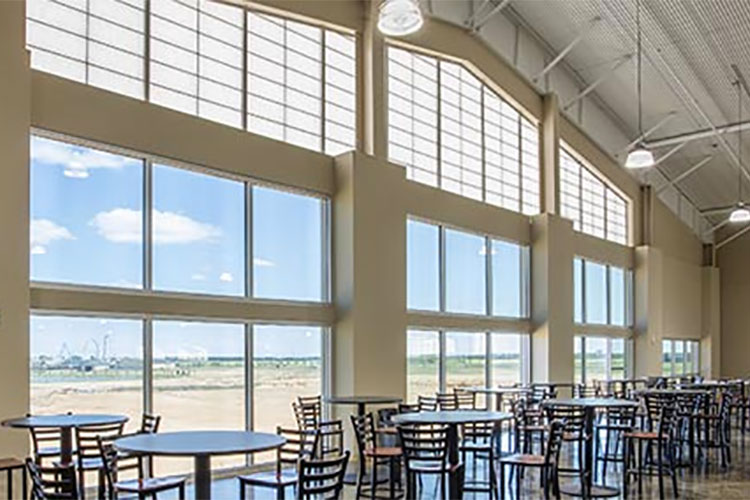 Summer heat can be rough, and solar heat gain can be a building's enemy during the hottest parts of the year. From making building occupants uncomfortable to putting stresses on HVAC systems, it can be a detriment to a building's performance. Perhaps the best way to control solar heat gain is with a daylighting system that offers built-in light diffusion, allowing for sunlight to brighten a space while keeping hot-spots at bay. From translucent panel systems like our Guardian 275®, LightBasic™ and Clima-Tite™ systems to IlluminPC™ polycarbonate multi-wall systems, we have your translucent daylighting needs covered.
Morintegrated - Design Like a Kid Again (July 24, 2018), Design spotlight: enhancing the grid (June 3, 2018), Elevare™ Mullion High Wall System (May 16, 2018), LuxCore FRP Fusion Wall Panels by Decorative Ceiling Tiles (May 1, 2018), Varying perforation pattern technique provides sun shading system (April 30, 2018), Kalwall in the Manufacturing Market (April 10, 2018), Folded Zinc Panels in One Henry Adams, A Multi-Family Residence in Design District, South San Francisco (March 9, 2018), Entrances & entryways - making an impact (March 2, 2018), Building orientation & daylighting (February 9, 2018), Blue polycarbonate translucent wall system for Gap in Times Square NYC (December 5, 2017), Design spotlight: daylighting for privacy (December 2, 2017), High gloss acrylic wall panels - back painted glass alternative (November 30, 2017), Now from Armstrong ceilings: Tectum wall & ceiling panels (November 9, 2017), Lines, grids & aesthetics in translucent panel systems (November 3, 2017), Kawneer Project Profile: Heifer International World Headquarters (November 2, 2017), Translucent Panels | Chesapeake Boathouse, Oklahoma City (October 31, 2017), LumiSplash™ Decorative Laminates with LED Edge Lighting (October 23, 2017), Which Metal Ceiling Tile Finish Is Right For You? (October 11, 2017), Sustainable Single-Family House (October 5, 2017), New facility at Dupage Airport in Chicago features Extech's systems (September 21, 2017), Design A Better Shaftwall System (August 29, 2017), Blast protection and pressure relief systems (August 24, 2017), Tectum Panel Art (August 18, 2017), Global warming: how architects & building owners can prepare the world (July 27, 2017), 5 Little Known Facts about High Gloss Acrylic Wall Panels (July 24, 2017), Kalwall Featured In Winning 2017 RIBA London Award Project (June 20, 2017), 7 Hot 2017 Bathroom Design Trends You Need to Add Style to Your Space (June 13, 2017), Designed for resiliency and acoustic performance (May 17, 2017), EXTECH offers LIGHTWALL 3440 translucent wall system with three new glazing options (May 15, 2017), Concealed Access Doors, a high-end architectural panel (March 24, 2017), Kalwall Panels featured in "Amoeba Wall," MIT design team's award-winning project (March 20, 2017), Is polycarbonate the future of architecture? (February 2, 2017), StonePly Success Story: Atlantis - The Cove (January 11, 2017), Easily Earn AIA Learning Units | EXTECH, Inc. (January 6, 2017), Case study: Otterbein University's STEAM Innovation Center featuring Extech's Lightwall 3000 series curtain wall system (December 15, 2016), An Introduction to Access Covers (December 12, 2016), Solutions for the entire building façade (December 9, 2016), Acoustical Walls, Ceilings and Special Applications (November 11, 2016), 5 Crazy Modern Glass Wall Partition Ideas for a Loft Apartment (October 17, 2016), Interior Acoustical Finalé Wall Panels (October 10, 2016), The future of insulated wall panels has arrived (September 28, 2016), Make your buildings look good with uniquely designed polycarbonate products for building exteriors (September 19, 2016), Glass Shower & Tub Enclosures by Fleurco (September 2, 2016), Architects Inspiration Handbook for Glass applications in commercial interiors (August 29, 2016), The Feng Shui of Kalwall (July 11, 2016), Restaurant Ceiling Tiles (July 1, 2016), Continuous Insulation (ci) Systems (June 27, 2016), Hurricane Roof Equipment Screens (June 10, 2016), Where Champions Train: Kalwall® Lights Up Broncos' Indoor Facility (May 16, 2016), Another Award-Winner: Verti-kal™ and the John Fry Sports Park Pavilion (April 22, 2016), Guardian 275® translucent skylights provide a wide range of color, thermal performance and specialty application options (April 6, 2016), Decorative Panels & Screens (April 4, 2016), Howe Green Provides Easy Access in Quality Hill Homes (March 21, 2016), The Noise Control Solution - When Acoustics, Style & Toughness Are Required (March 11, 2016), Video of Extech's newest kinetic wall (March 1, 2016), Artistry in Architectural Grilles (February 10, 2016), The Test of Time: 10,000 N. Central Expressway, 30 Years Later (January 20, 2016), Amager Resource Center (January 13, 2016), Kalwall Featured: Guide Dogs for the Blind New Student Residence (December 30, 2015), Making History: The National Constitution Center (December 11, 2015), Commercial and Residential Ceiling Tiles (December 7, 2015), Hanging baffles substantially quiet this LAPD firing range - this benefits everyone who works there (September 30, 2015), 5 Things Nobody Tells You about Shower & Tub Wall Panels (August 26, 2015), Tectum Panel Art Wall Panels (July 20, 2015), Will Your Walls Face Abuse Or Impact? (April 8, 2015), Create an accent wall with faux-leather wall panels (February 17, 2015), Nothing says cool quite like high gloss WallPanels (January 16, 2015)