architecture - engineering - construction

Wall Panels
---
April 21, 2021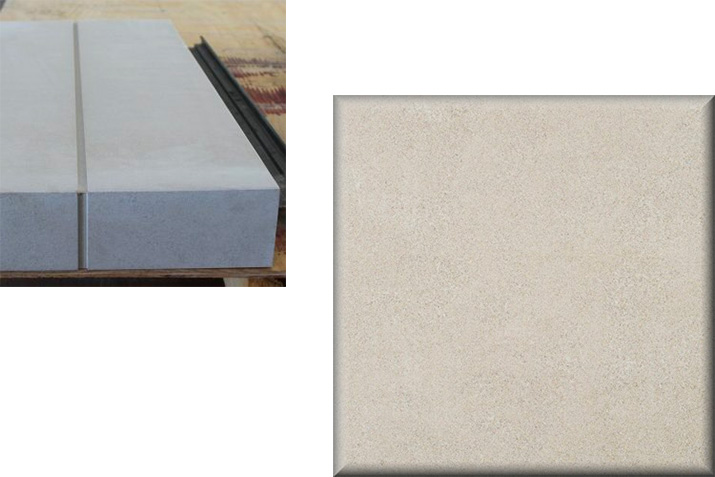 StoneLite® Indiana Standard Buff limestone panels are in production for the stone portion of the exterior renovation of Peabody College HEM at Vanderbilt University. SPI incorporated false joints on the 48"x16" panels to give the appearance of a 48"x8" module size to help reduce the number of panels to install. The false joints are continued into the matched returns creating a prefabricated, ready to install panel.
---
April 14, 2021
We love Kineticwall projects because they are a collaborative effort between architects, building owners, installers and EXTECH. It takes everyone working together to achieve a unique and successful project! We've created this visual map to illustrate how a kinetic facade project goes from concept to finished installation. Enjoy!
---
April 5, 2021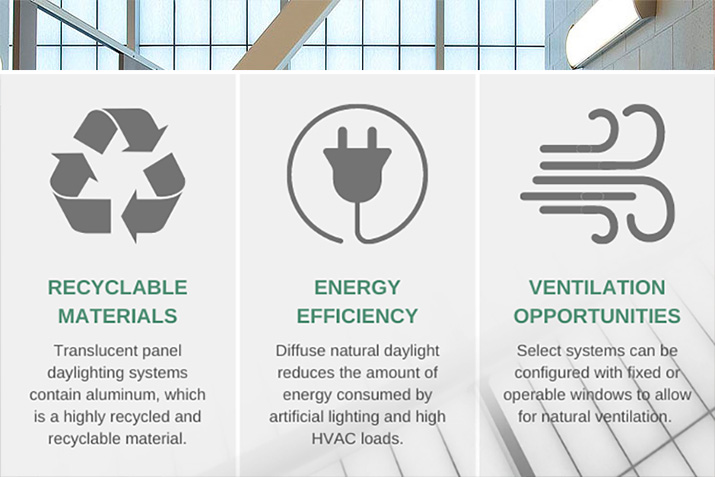 Optimize energy performance and improve the quality of your indoor environment without sacrificing strength or beauty with translucent panel systems. Illuminating large indoor spaces – from military hangars to school gymnasiums – with diffuse natural daylight not only decreases a facility's dependence on artificial lighting, but also further conserves energy by cutting back on air conditioning.
---
March 3, 2021
Deflection. Drainage. Drying. These are the basics of water management. Deflect water wherever possible and ensure any water that is present can drain. It is important to make provisions to dry out the areas that get wet. The techniques are simple, and with Kingspan GreenGuard products and support, the tools are readily available.
---
February 10, 2021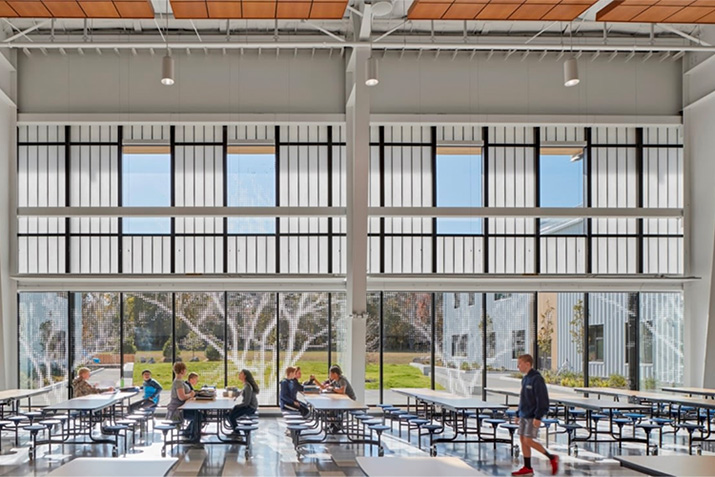 We all know the dread of walking into a dark, dreary, windowless space, or working in an area where there's no access to natural light. Without cues from the sun and the natural world, we can feel tired and depressed, and this lack of light can even have an effect on our sleep patterns. Luckily, that's where daylighting systems come into play - the natural light they bring into a space doesn't just help with energy costs, it also boosts our well-being.
---
February 5, 2021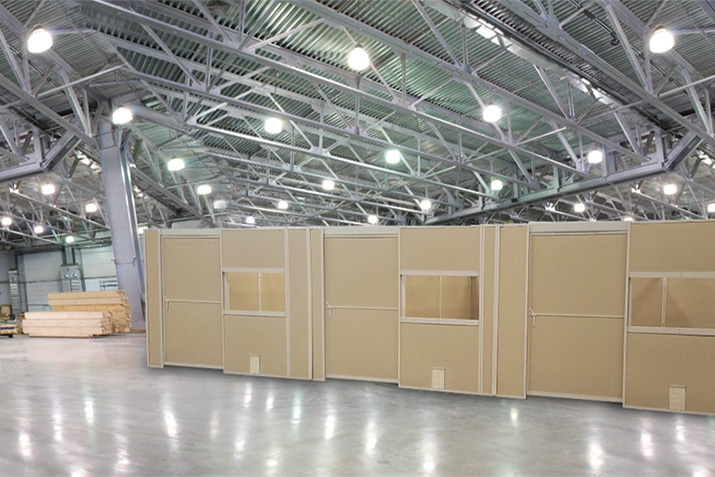 Our lives are impacted by industrial x-ray and Non-Destructive Testing (NDT) as they play a crucial role in ensuring safety and reliability of everything from aircraft parts, to bridges and power stations. However, this also puts equipment operators and sensitive components at risk of being exposed to harmful radiation. MarShield designs and manufactures custom modular radiation shielding rooms, protecting all stakeholders by maintaining a safe work-place environment.
---
January 13, 2021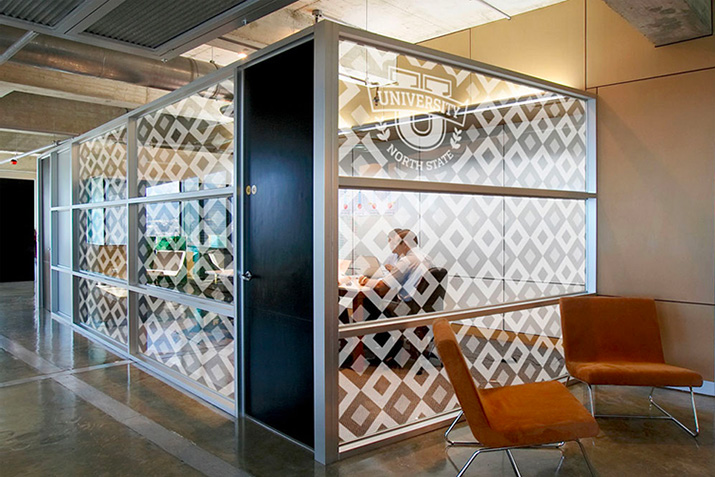 We're learning to live with COVID-19 right now as the virus has spread all around the world, and protecting ourselves has become even more necessary. That's where a protective partition comes in, giving you that extra comfort in knowing there is a physical barrier between you and the people around you. If you work in an office or anywhere that requires sitting in a room with other people, you should seriously consider a protective partition.
---
December 28, 2020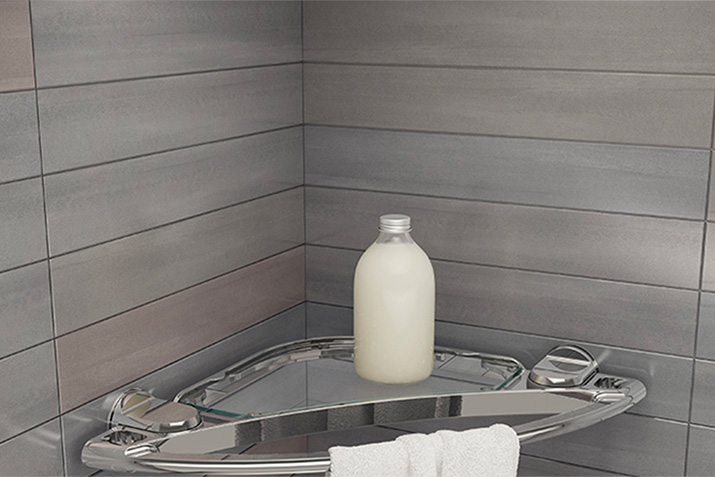 So, you're sick and tired of cleaning tile shower grout and are determined to buy a shower wall panel system to eliminate the hassle of moldy and dirty joints once and for all. You said to yourself, "How difficult can it be buying shower wall panels?" Of course, you said this BEFORE you got down to the task at hand. Then you found soooo many different products, sizes, thicknesses, and installation methods it made your head spin. Suddenly, the simple – I'm buying shower wall panels – wasn't simple any longer. Different manufacturers making different claims. You don't know what to believe. It started sounding as one-sided as cable news channels reporting on the political candidates – ha! ha!
---
December 16, 2020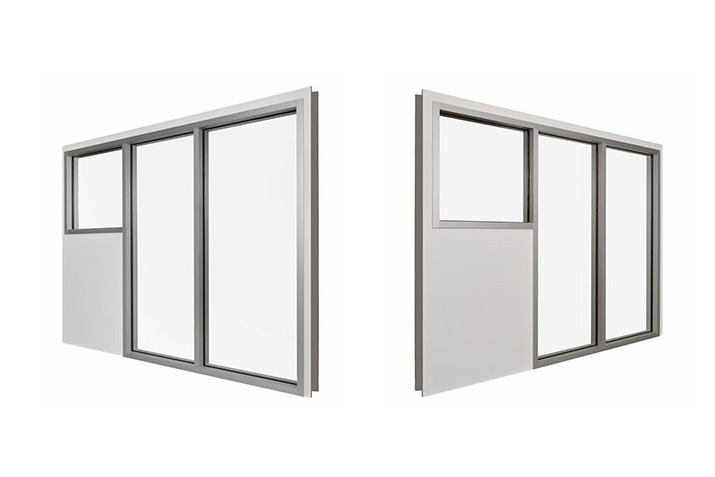 Open space is very popular in commercial buildings. Our InFrame® Interior Framing System opens up interior spaces and allows more light inside. Ideal for several building applications, the system is sturdy yet adaptable, bringing beauty inside.
---
December 14, 2020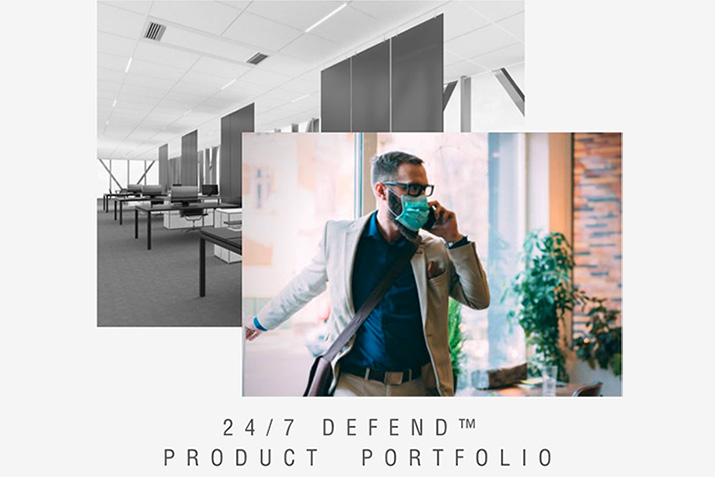 The 24/7 Defend Portfolio is ideal for any environment to reassure people going back to work, learn, heal, and play that they are surrounded by materials and systems that work 24/7 to keep them safer & healthier.
---
October 14, 2020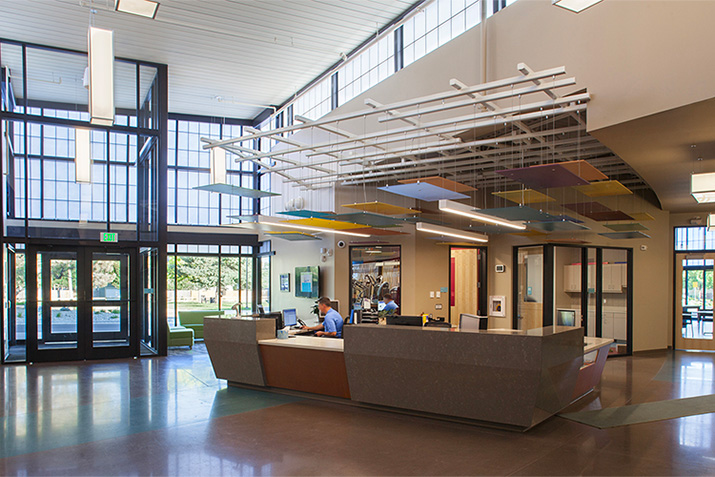 October is National Energy Awareness Month, and Major Industries is looking at a few of the ways that translucent panel systems help an organization lower its energy use and save on electrical costs. Fortunately, one of the largest consumers of electricity is also one of the most easily replaced. According to the U.S. Energy Information Administration (EIA), artificial lighting in the commercial and residential sectors is responsible for approximately 5% of the total U.S. electricity consumption in 2019 and makes up approximately 10.3% of all commercial electricity use. By decreasing their dependence on artificial lighting and utilizing natural daylight instead, organizations can lower operational costs while also helping to conserve the environment. And one of the best ways to do that is through translucent panel skylights and wall systems.
---
September 14, 2020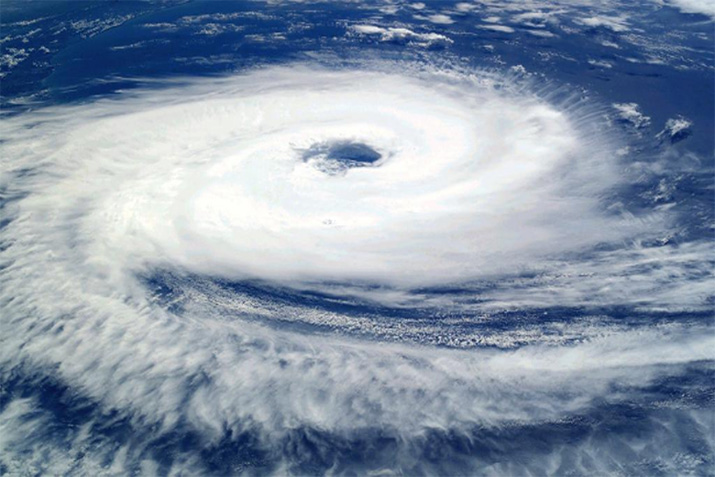 Every September, National Preparedness Month reminds us that disaster can strike at any time and how important it is to be prepared for when it does. And that means having a strong, dependable structure able to withstand damaging winds, flying debris, and other destructive forces. The built environment is often a community's first line of defense against natural disasters, and is not only relied upon for protection, but also for preservation.
For additional protection on your next project, Major Industries' Guardian 275® Translucent Systems - approved for use in most Florida counties, the Texas Gulf Coast and more than 95% of the hurricane zones in North America - can be configured to provide unmatched protection from the elements while allowing glare-free natural light to illuminate building interiors.
---
July 24, 2020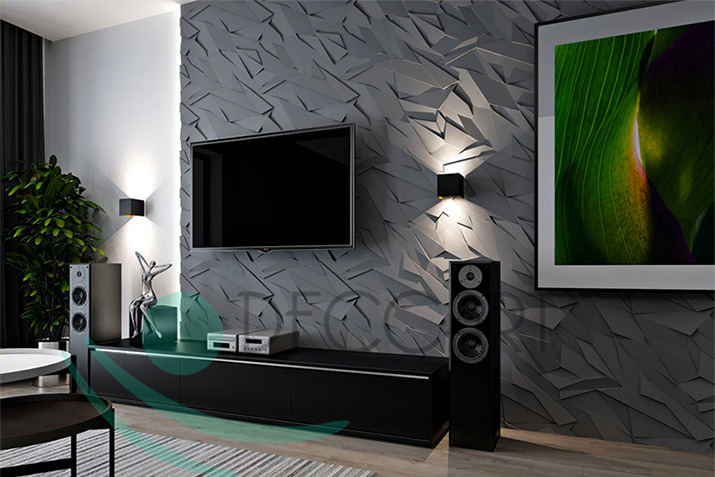 If you're reading this guide then it might be time for you to decorate one or multiple areas of your home. Evidently, the walls play a huge part in any room as they are the most visually dominating aspect of them. That's why taking valuable time to weigh up your options for wall coverings is highly recommended. It's important for you to choose the right material that matches your furniture, décor, and the shape of the room.
This guide will list a variety of options – which will all contain an in-depth summary of their benefits.
---
June 30, 2020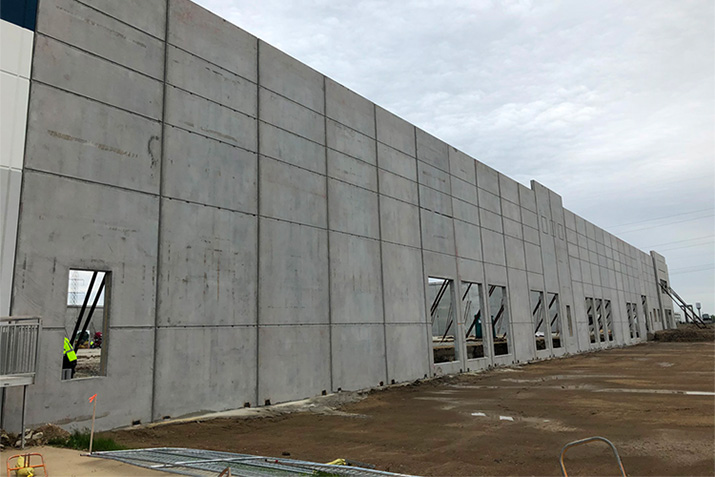 Doubling the size of a warehouse facility may seem like a challenging undertaking, however, construction is efficient with the use of Insulated Sandwich Walls manufactured by County Materials Corporation. The flexibility of Insulated Sandwich Walls helped Compass Commercial Construction Group to construct Phase 2 of a warehouse expansion project in one summer.
---
March 11, 2020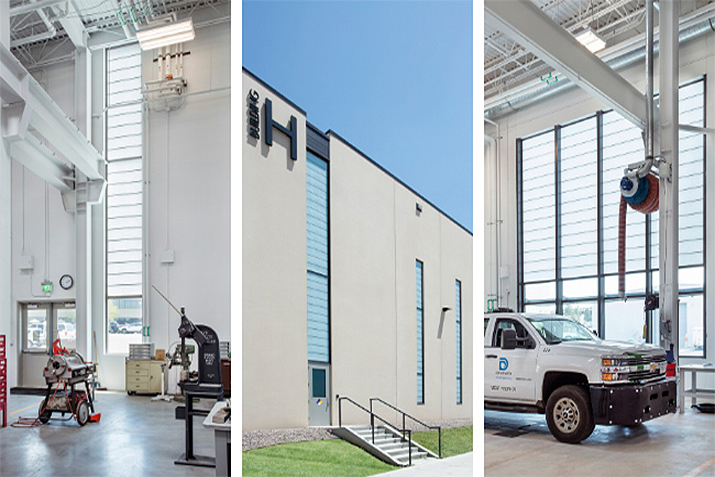 The privacy and savings provided by translucent panel systems make them a strategic solution for daylighting water treatment plants, pump stations, and other municipal facilities that house large equipment. By limiting views of the building's interior from the outside, translucent daylighting keeps the facility and its equipment private and protected from trespassers who are unable to see who or what is inside. This added security may be especially important for pump stations or other buildings that are frequently left unattended.
---
February 26, 2020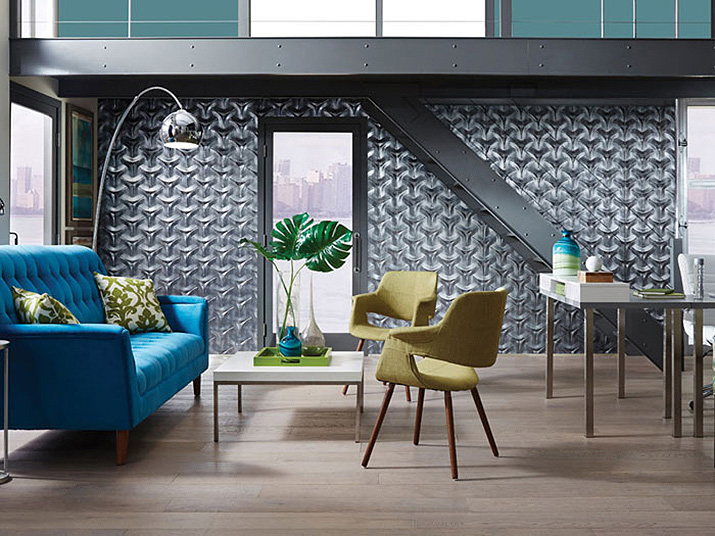 Decorative wall panels can transform the appearance of a space in ways that paint and wallpaper cannot. Using wall panels, you can easily create an eye-catching accent wall or completely resurface the walls of an entire room. Not only do wall panels create a more lasting impression than a coat of paint but they are also easily installed and surprisingly affordable. If you want to resurface the walls in a home or a commercial space, the unique design and texture options make it easier to give your project a stylish look.
---
January 20, 2020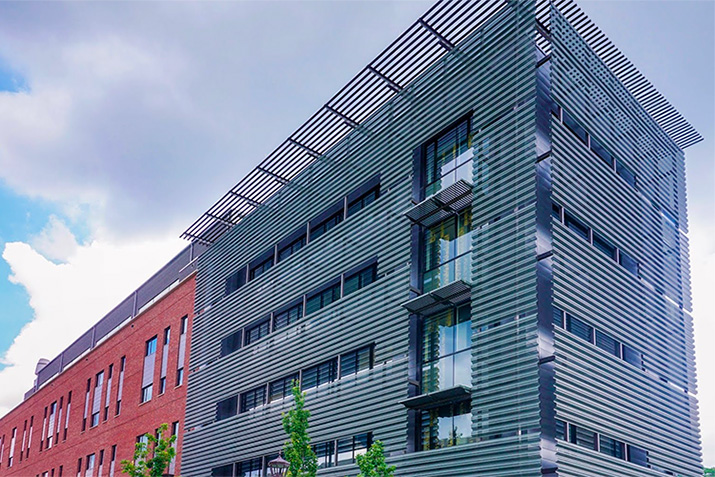 The Roger A. and Helen B. Krone Engineered Biosystems Building (EBB Krone) opened in 2015. It was built with the intention of creating a space where Georgia Tech engineers and scientists can work together on new medical technologies and curing diseases. Much like bees - or Yellow Jackets - the mascot of Georgia Tech, work together in a hive. It is possible that design architect, Lake Flato, and local architect Cooper Carry considered this when creating the building design.
---
January 6, 2020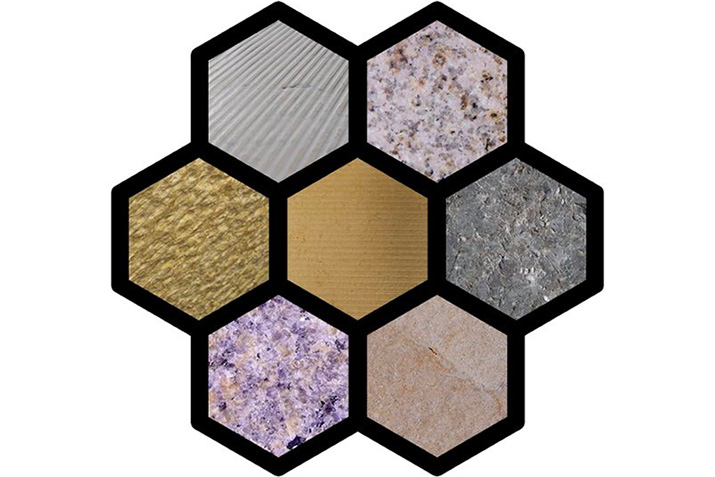 StonePly, world's leading producer of lightweight natural stone panels, provides natural stone that is lighter, stronger, faster to install and offers greater design freedom. StonePly offers a wide variety of textures, finishes, and edging options for stone. See how each option can put a unique spin on your project's stone panels.
---
December 20, 2019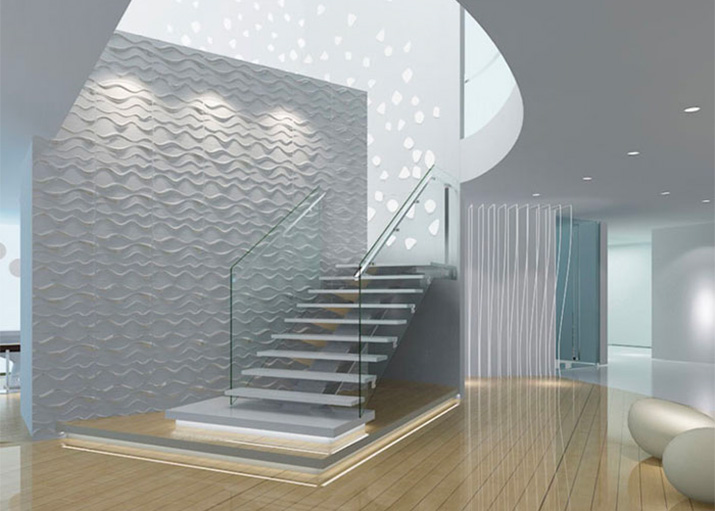 Over the past few years, 3D wall panels have become a fashionable trend in interior home decorating. With 3D wall tiles, you can completely transform the look of a room with a contemporary product that is affordable, easy to install, and eco-friendly.
Whether you want to completely cover a wall or simply add a few wall tiles as more of an accent piece, 3D wall paneling refreshes the look of a room.
As people become more environmentally conscious, the appeal of an environmentally-friendly home renovation product grows. These panels are made of renewable and degradable natural bamboo pulp. They're eco-friendly and safe to work with.
These high quality tiles come in a wide variety of styles and have a textured appearance that transforms the appearance of any space and helps make your walls stand out.
---
December 18, 2019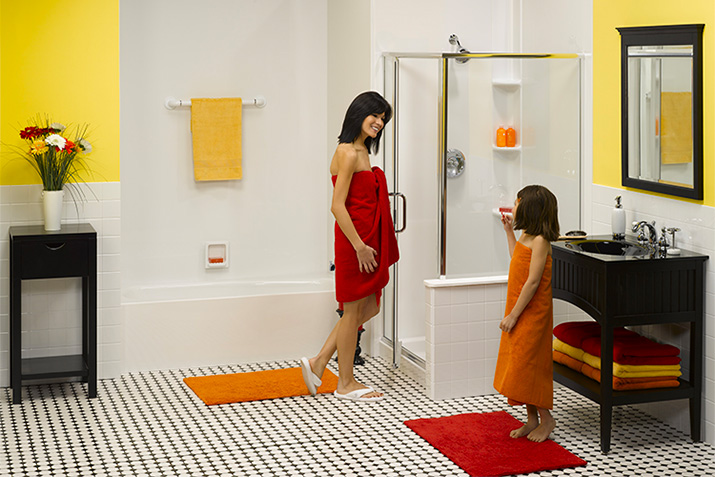 Shower & Bathtub Wall Surrounds are quickly and easily installed, provide peace of mind against leaks, resist mold and mildew, and represent an excellent value. Bath Doctor offers design, supply, and installation of acrylic or tile products and the widest selection of patterns, colors and styles.