architecture - engineering - construction

Wall Panels
---
March 9, 2023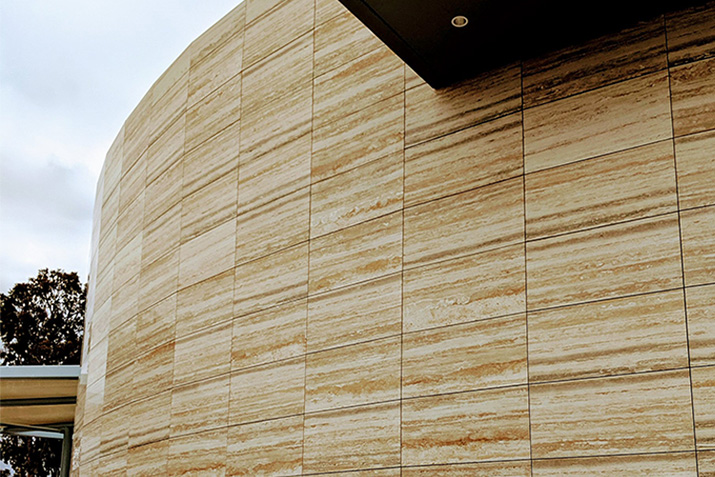 StoneLite® panels have over four decades of proven performance on the exterior of buildings throughout the world. After many years of exposure to many different environments and being subjected to extreme heat, bitter cold, earthquakes and hurricanes, the panels not only retain their natural beauty but remain durable and continue to perform.
The StoneLite® exterior stone paneling system and its installation components have been thoroughly tested by leading independent testing laboratories. They have proven performance in bond strength and flexural strength following acid freeze/thaw and UV radiation exposure. They are accepted by I.C.C. (formerly ICBO) and other code bodies for unrestricted use as exterior cladding for Type I buildings.
---
March 2, 2023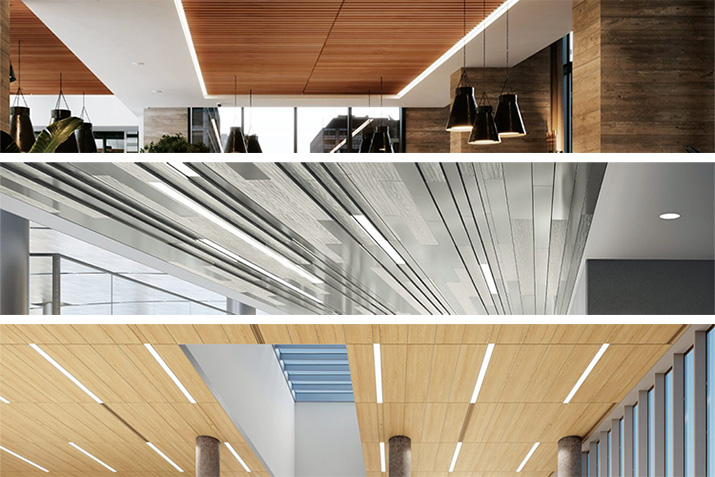 Enhance indoor environmental quality and bring occupant well-being to the forefront of your space by incorporating natural elements into your design. With a broad portfolio of wood and wood-look options, there's a nature-inspired solution that's perfect for every space.
---
January 2, 2023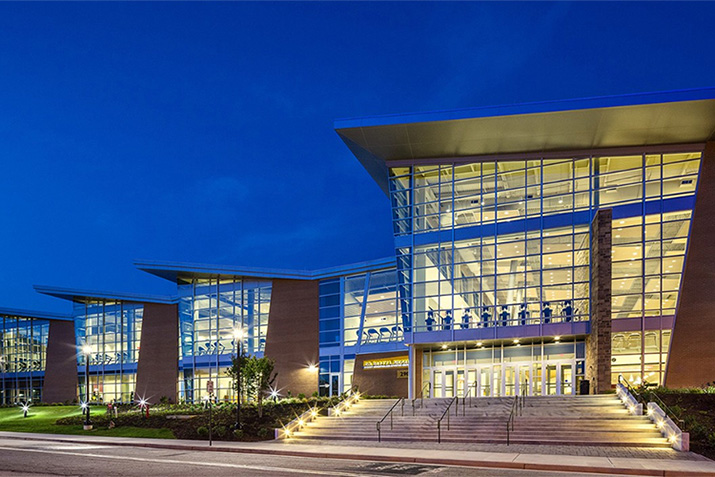 ---
December 7, 2022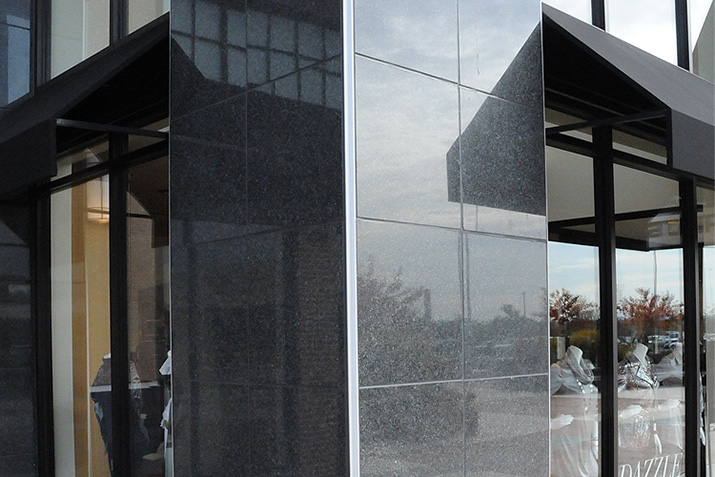 ---
December 6, 2022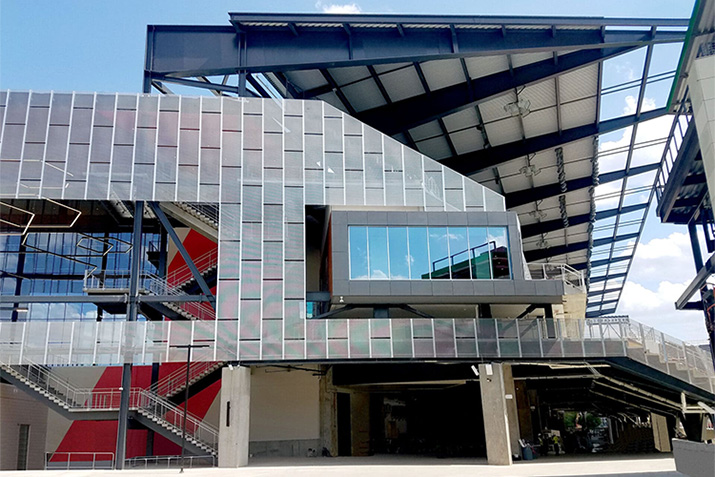 ---
November 21, 2022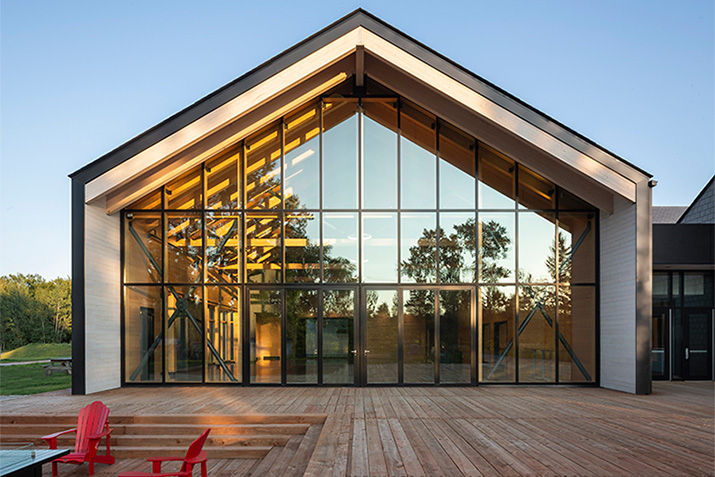 The aesthetic and material benefits of sustainable, well-engineered timber curtain walls are well documented. But Unicel Architectural's Therm+ H-I curtain wall systems with proven RAICO technology and high-quality glazing by Unicel Architectural take curtain wall performance to the next level. That's because each Therm+ H-I curtain wall system (available in sizes of 56 and 76 mm) combines lightweight and elegant design with Passive House certification-level thermal insulation, along with superior wind resistance and greater air tightness than any other curtain wall product on the market.
---
August 31, 2022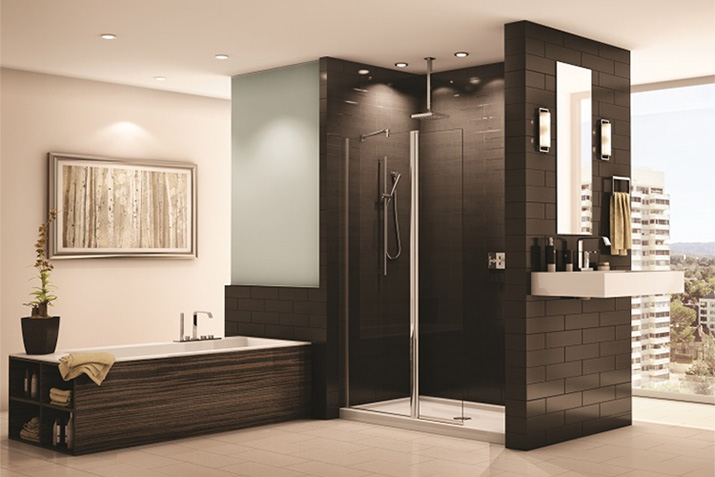 You want the simplicity of a walk-in shower. You know less can truly be more. However, you're not sure if a glass shower shield is right for you. You're wondering about the advantages and disadvantages of glass shower shields. You don't want to make a decision you'll regret. This article gives you the 'inside scoop' to the pros (and cons) of fixed and pivoting glass shower screens.
---
July 29, 2022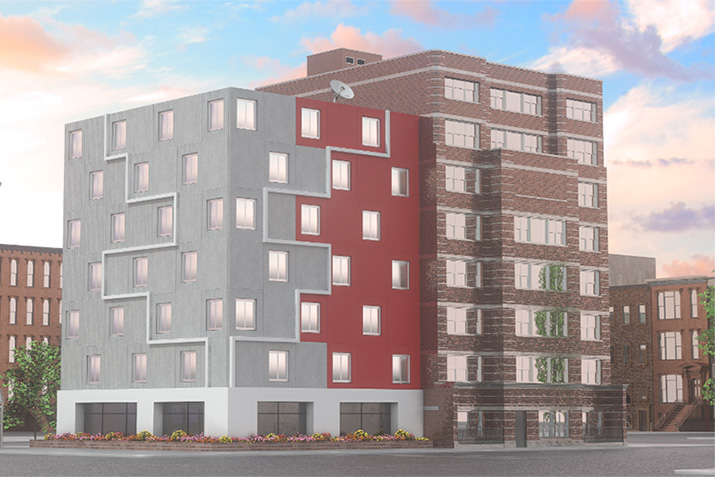 Kawneer has partnered with Sto Corp. to create an innovative, fully prefabricated exterior wall and window system. The StoPanel® with Kawneer 8225TL Windows is easy to install and meets a design pressure of 40 PSF. The installation is done from the interior, minimizing costs and maximizing efficiency.
---
July 8, 2022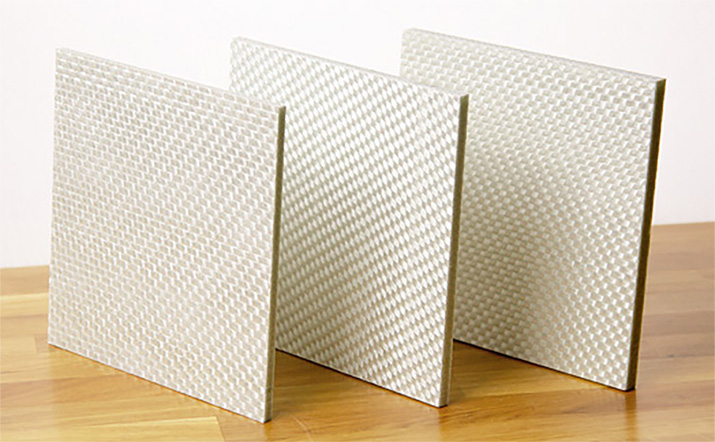 No ballistic barrier is complete without ballistic panels (often referred to casually as "bulletproof drywall"). That's because, although cinder block and brick will stop most common bullet calibers, standard construction drywall will not. In fact, a 9mm bullet will penetrate more than two dozen sheets of half-inch drywall and still be able to do harm. That bullet will likewise pop through several layers of plywood—and even through stacks of two-by-fours.
---
May 2, 2022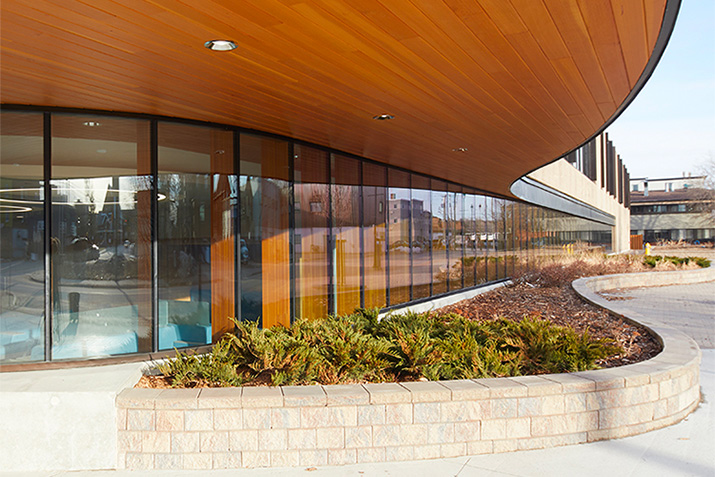 Timber curtain walls combine the elegance of wood with floor-to-ceiling glazed facades to deliver an architecturally stunning, high-performing timber-and-glass wall with unparalleled sightlines and visibility. Unicel Architectural timber curtain walls are powered by our industry-leading glass and glazing know-how, along with German RAICO Therm+ technology with its own invisible connector system and three-level drainage system. They can be installed on buildings with steel, concrete, or timber structures, and can even accommodate designs requiring load-bearing curtain walls.
---
April 25, 2022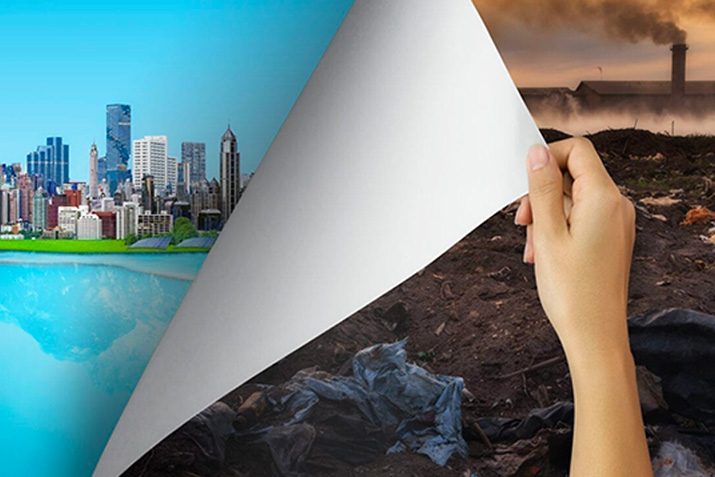 Workplace indoor air quality (IAQ) concerns were brought to the forefront in 1994 when the Occupational Safety and Health Administration (OSHA) issued its first proposal for regulating IAQ. Since then, improving IAQ in schools, healthcare facilities, and commercial buildings has become a high priority of the Green building movement. Now, the best step building and design professionals can take to improve indoor air quality is to be proactive and use building science principles.
---
April 22, 2022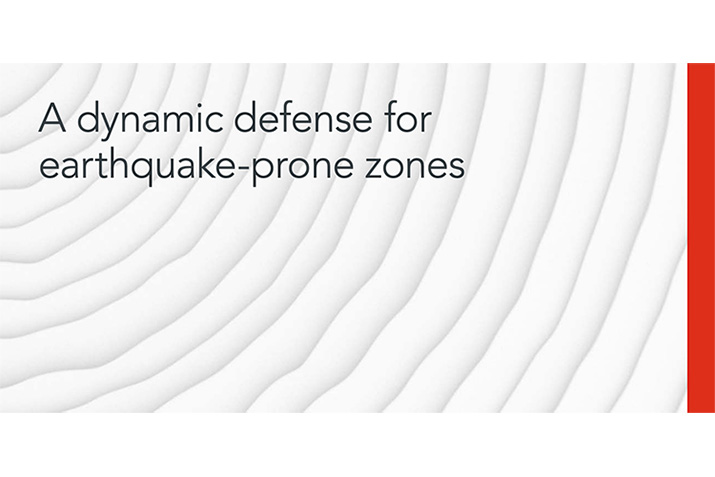 Withstanding the seismic forces on buildings is one of the major drivers in the construction industry and has recently become part of regular structural engineering practice, even in regions that are not prone to earthquakes. As a pioneering manufacturer of curtain wall systems, we invest in the most up-to-date seismic testing to industry standards. The AAMA 501.6 test determines the horizontal racking displacement amplitude of the exterior wall system, that would cause glass fallout within a controlled environment.
---
April 18, 2022
Simple to operate, the Folding Accordion Shutter provides immediate protection from hurricanes, storm, and burglary/intrusion. It is economical without sacrificing performance. The shutter glides along extruded aluminum tracks using nylon rollers mounted on stainless steel carriages, and can be secured from the inside or outside using aluminum locking rods and an optional key-lock. When open, blades stack neatly like an "accordion" at the sides of the opening. It's easily adapted to most window and door openings, and widely used to protect large areas like sliding glass doors, balconies, and lanais. The folding design allows for virtually unlimited left to right runs, and gives the product the unique ability to enclose entire areas from a single set of blades.
---
April 6, 2022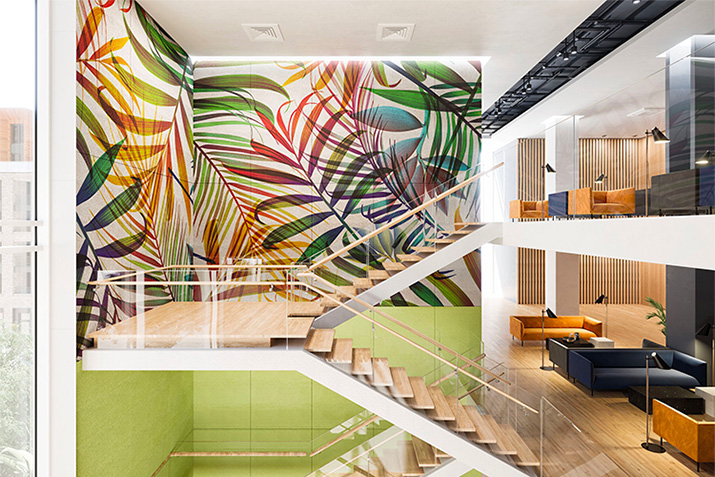 New TECTUM Create! Direct-Attach panels from Armstrong Ceiling & Wall Solutions can transform any interior space with distinctive image depth and personality. The texture-rich ceiling and wall panels combine printed images and acoustics to create beautiful spaces with a variety of standard and custom designs. With an NRC of up to 0.85, depending on mounting method, the 1" thick panels provide outstanding acoustical performance, making them a great retrofit solution for noise reduction.
---
March 28, 2022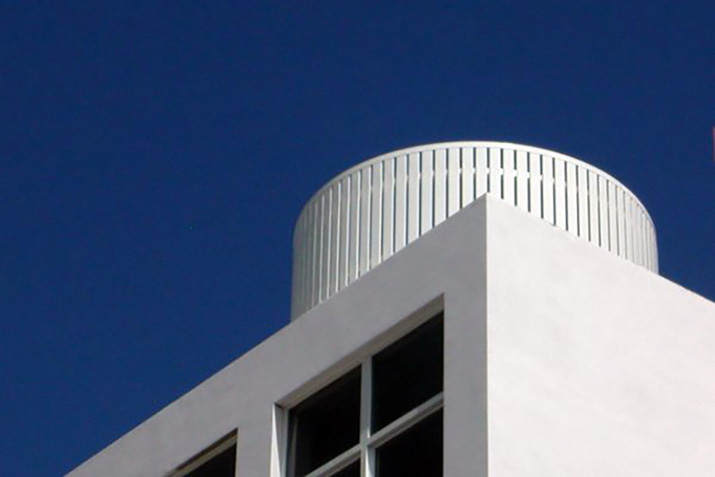 22-1/2° Pitched Louvered screens offer maximum visual concealment while allowing for adequate ventilation. This louver configuration allows for 30% free airflow, and the louver can be inverted (flipped upside down) to provide even more concealment from line of sight if needed. This very effective design is very attractive and convenient for large projects.
---
March 11, 2022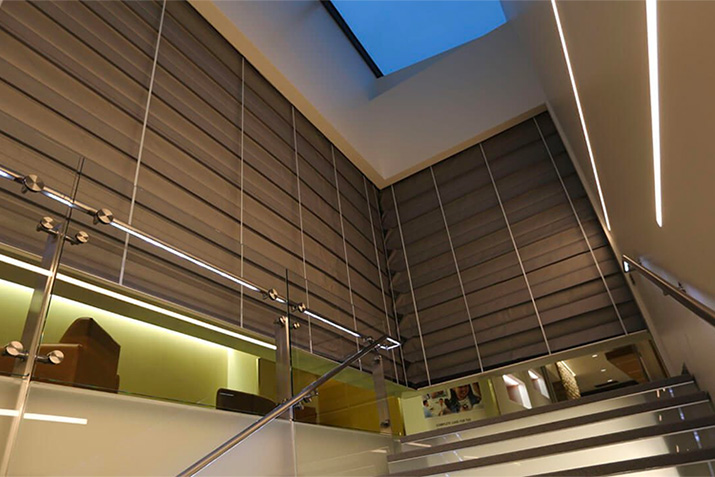 It's well known that commercial buildings must meet specific code requirements when installing fire and smoke mitigation systems. Most projects will include the use of either smoke barriers or smoke partitions — but what's the difference? A smoke barrier is intended to stop the spread of fire and smoke from one area to another and the materials used to construct it will have a designated fire rating of their own. Smoke partitions are not necessarily fire-resistant and are primarily used to stop the spread of smoke only. Below is a more detailed explanation of the function of both as well as examples of systems currently in use.
---
March 9, 2022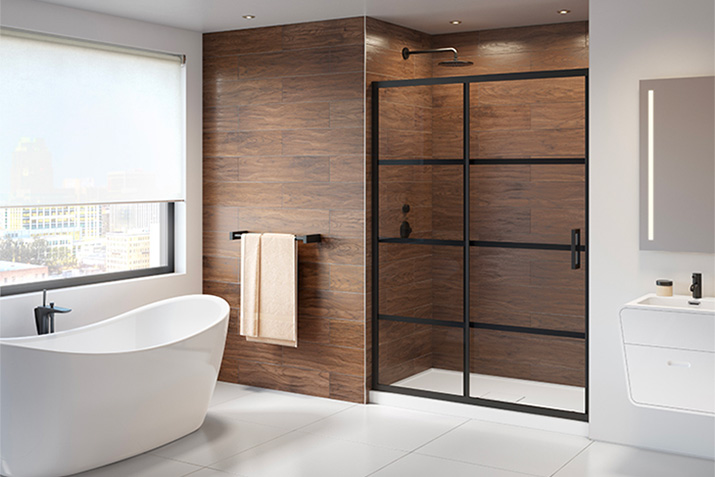 ---
March 2, 2022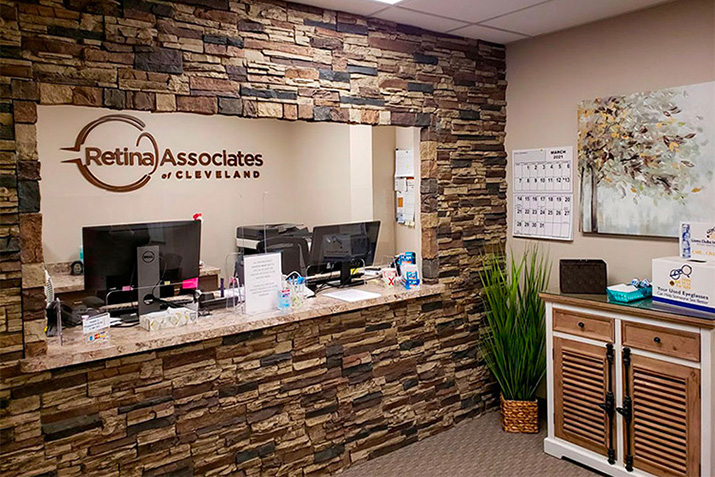 Choosing the best faux stone panels to revitalize your commercial space or home shouldn't be hard. Here's what you need to know for a seamless buying experience. When selecting the best faux stone panels for your home or business, you may be lost for choice. But deciding which faux stacked stone panels are the perfect fit for your space doesn't have to be a chore. Several factors come into play when looking for the ideal faux stone panels, and you'll want to get it right the first time because you can't easily change your mind once you've made the installation.
---
February 2, 2022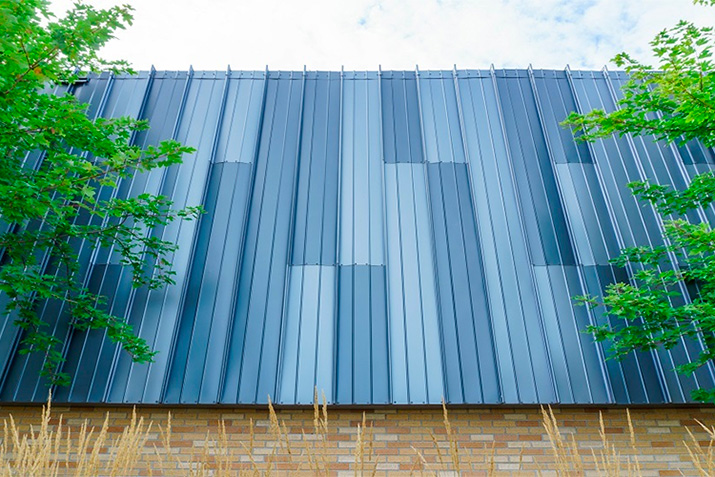 A dual purpose, single-skin wall and roof system, offering maximum design flexibility! The MorZip® profile is designed for both vertical and horizontal applications. MorZip® does it all, providing seamless transitions from wall to roof and back again.
---
January 31, 2022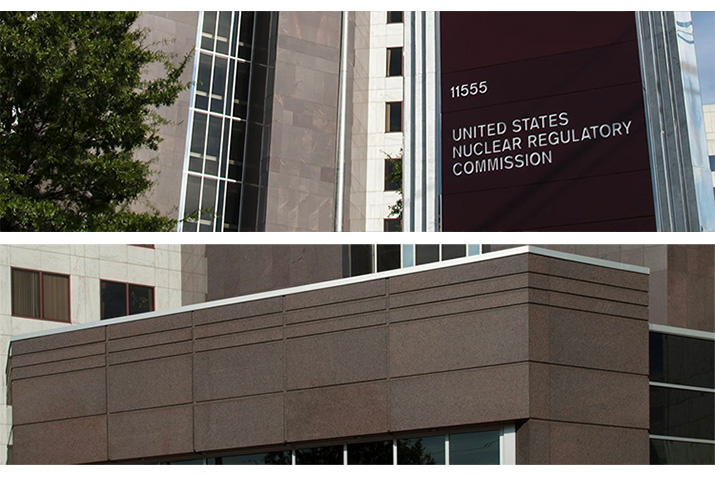 The Nuclear Regulatory Commission Lobby has a reputation for being meticulous and standing for high quality, their high standards are not just applied to their work and research but to things that they do and all facets of their organization. So, then looking for beautiful stone clad paneling for their One White Flint North building they search for a high quality, accurately made product and found it at StonePly.