architecture - engineering - construction

Wall Panels
---
October 14, 2020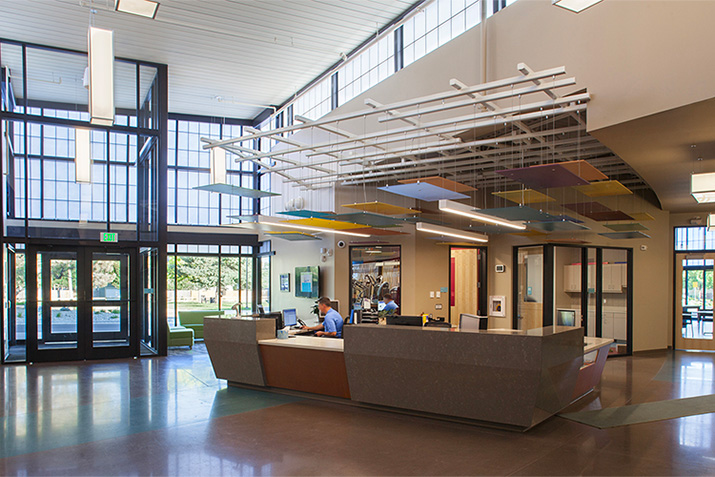 October is National Energy Awareness Month, and Major Industries is looking at a few of the ways that translucent panel systems help an organization lower its energy use and save on electrical costs. Fortunately, one of the largest consumers of electricity is also one of the most easily replaced. According to the U.S. Energy Information Administration (EIA), artificial lighting in the commercial and residential sectors is responsible for approximately 5% of the total U.S. electricity consumption in 2019 and makes up approximately 10.3% of all commercial electricity use. By decreasing their dependence on artificial lighting and utilizing natural daylight instead, organizations can lower operational costs while also helping to conserve the environment. And one of the best ways to do that is through translucent panel skylights and wall systems.
---
September 14, 2020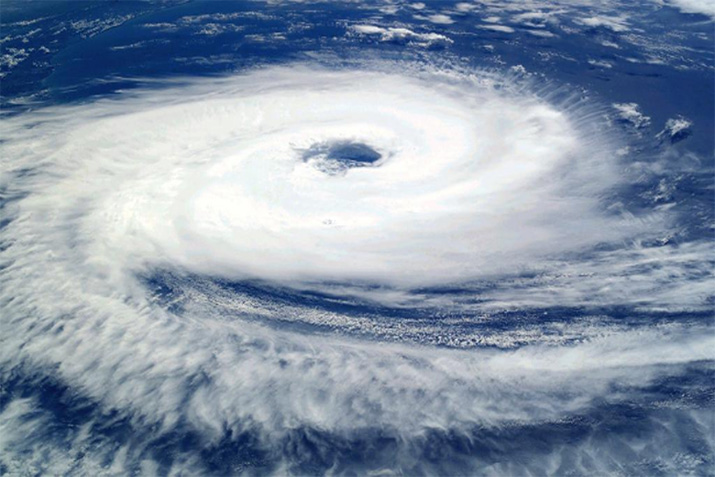 Every September, National Preparedness Month reminds us that disaster can strike at any time and how important it is to be prepared for when it does. And that means having a strong, dependable structure able to withstand damaging winds, flying debris, and other destructive forces. The built environment is often a community's first line of defense against natural disasters, and is not only relied upon for protection, but also for preservation.
For additional protection on your next project, Major Industries' Guardian 275® Translucent Systems - approved for use in most Florida counties, the Texas Gulf Coast and more than 95% of the hurricane zones in North America - can be configured to provide unmatched protection from the elements while allowing glare-free natural light to illuminate building interiors.
---
July 24, 2020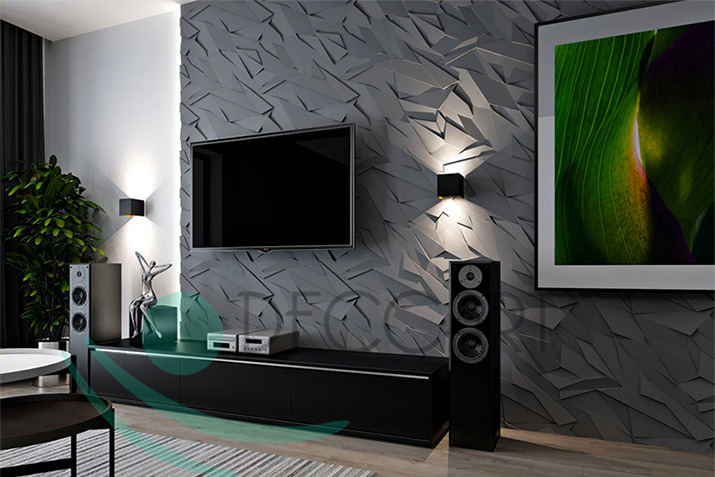 If you're reading this guide then it might be time for you to decorate one or multiple areas of your home. Evidently, the walls play a huge part in any room as they are the most visually dominating aspect of them. That's why taking valuable time to weigh up your options for wall coverings is highly recommended. It's important for you to choose the right material that matches your furniture, décor, and the shape of the room.
This guide will list a variety of options – which will all contain an in-depth summary of their benefits.
---
June 30, 2020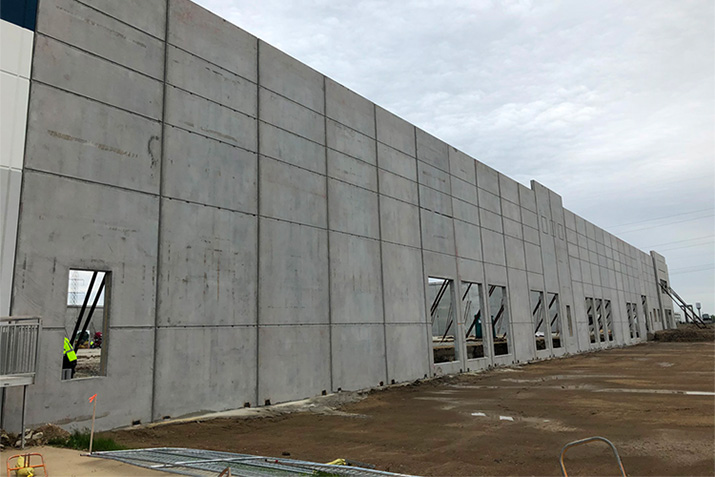 Doubling the size of a warehouse facility may seem like a challenging undertaking, however, construction is efficient with the use of Insulated Sandwich Walls manufactured by County Materials Corporation. The flexibility of Insulated Sandwich Walls helped Compass Commercial Construction Group to construct Phase 2 of a warehouse expansion project in one summer.
---
March 11, 2020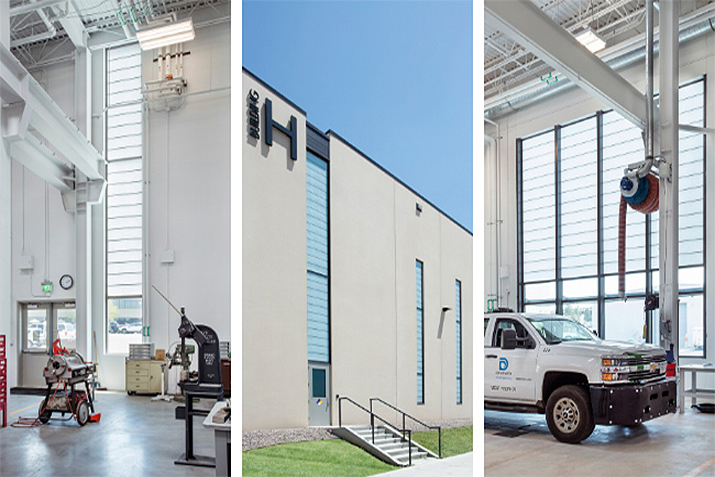 The privacy and savings provided by translucent panel systems make them a strategic solution for daylighting water treatment plants, pump stations, and other municipal facilities that house large equipment. By limiting views of the building's interior from the outside, translucent daylighting keeps the facility and its equipment private and protected from trespassers who are unable to see who or what is inside. This added security may be especially important for pump stations or other buildings that are frequently left unattended.
---
February 26, 2020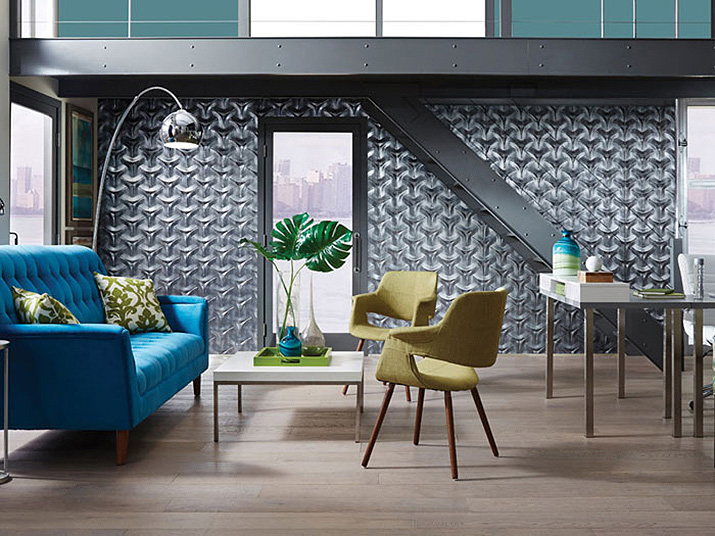 Decorative wall panels can transform the appearance of a space in ways that paint and wallpaper cannot. Using wall panels, you can easily create an eye-catching accent wall or completely resurface the walls of an entire room. Not only do wall panels create a more lasting impression than a coat of paint but they are also easily installed and surprisingly affordable. If you want to resurface the walls in a home or a commercial space, the unique design and texture options make it easier to give your project a stylish look.
---
January 20, 2020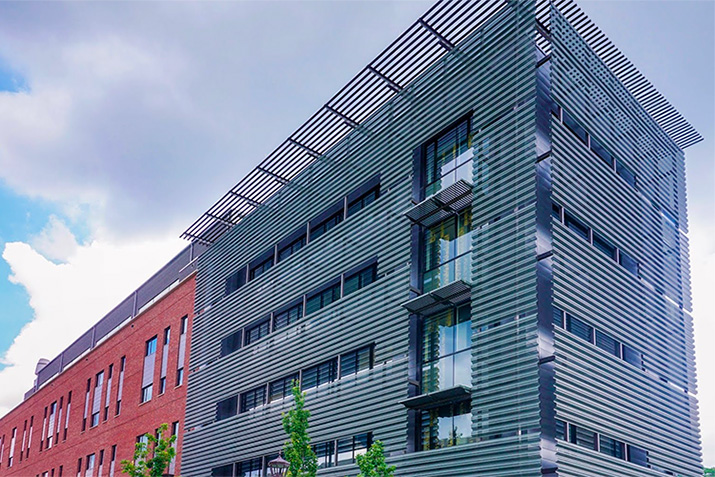 The Roger A. and Helen B. Krone Engineered Biosystems Building (EBB Krone) opened in 2015. It was built with the intention of creating a space where Georgia Tech engineers and scientists can work together on new medical technologies and curing diseases. Much like bees - or Yellow Jackets - the mascot of Georgia Tech, work together in a hive. It is possible that design architect, Lake Flato, and local architect Cooper Carry considered this when creating the building design.
---
January 6, 2020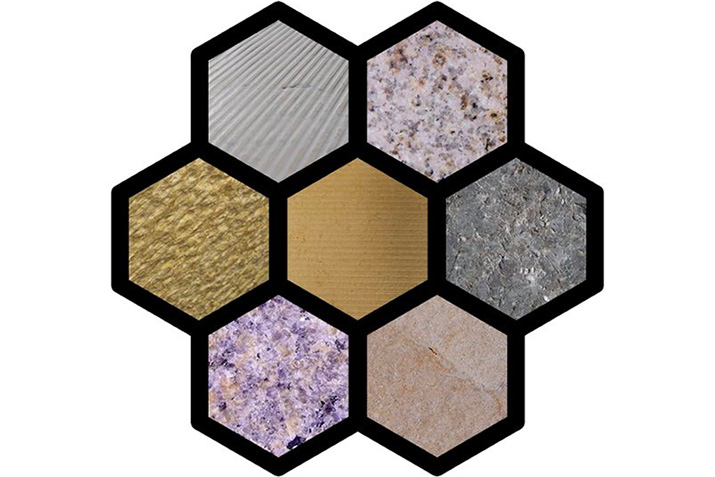 StonePly, world's leading producer of lightweight natural stone panels, provides natural stone that is lighter, stronger, faster to install and offers greater design freedom. StonePly offers a wide variety of textures, finishes, and edging options for stone. See how each option can put a unique spin on your project's stone panels.
---
December 20, 2019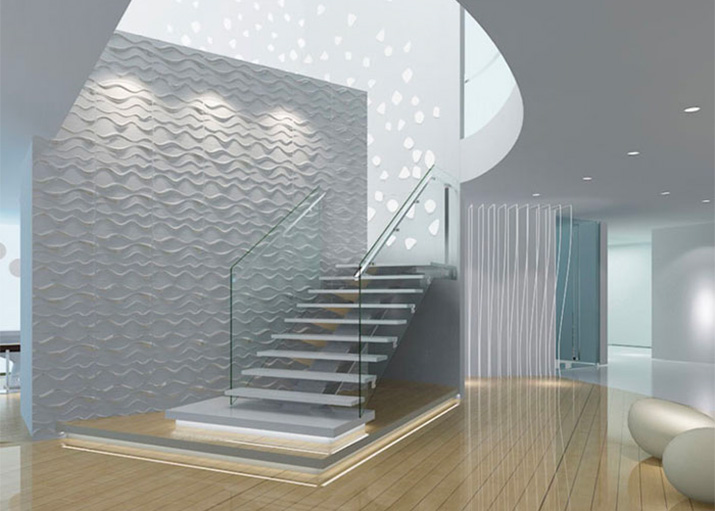 Over the past few years, 3D wall panels have become a fashionable trend in interior home decorating. With 3D wall tiles, you can completely transform the look of a room with a contemporary product that is affordable, easy to install, and eco-friendly.
Whether you want to completely cover a wall or simply add a few wall tiles as more of an accent piece, 3D wall paneling refreshes the look of a room.
As people become more environmentally conscious, the appeal of an environmentally-friendly home renovation product grows. These panels are made of renewable and degradable natural bamboo pulp. They're eco-friendly and safe to work with.
These high quality tiles come in a wide variety of styles and have a textured appearance that transforms the appearance of any space and helps make your walls stand out.
---
December 18, 2019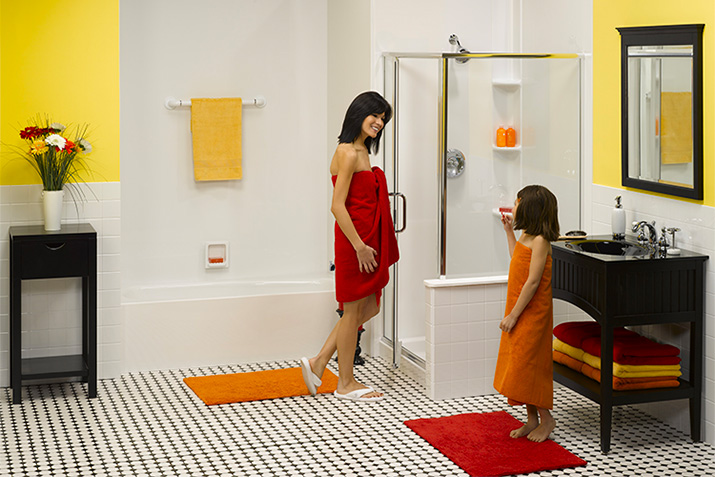 Shower & Bathtub Wall Surrounds are quickly and easily installed, provide peace of mind against leaks, resist mold and mildew, and represent an excellent value. Bath Doctor offers design, supply, and installation of acrylic or tile products and the widest selection of patterns, colors and styles.
---
November 4, 2019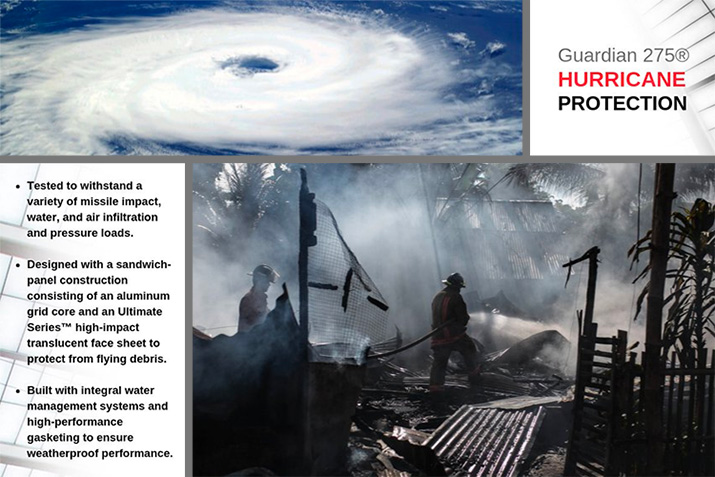 Major's Guardian 275® Hurricane Systems make it possible to protect your building from the damage of natural disasters without sacrificing the benefits of natural daylight.
---
October 25, 2019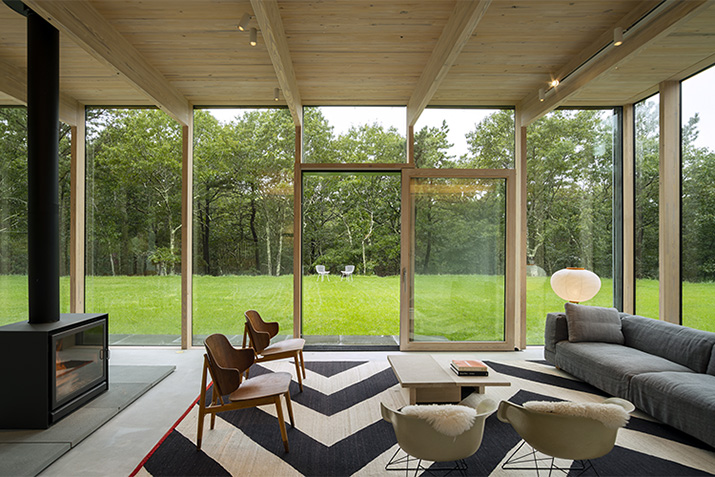 Architect Jerome Engelking was engaged to create a nature-infused vacation retreat for a growing family on a wooded property on Long Island, NY – an architectural space that was to be a natural extension of the landscape.
His mandate was challenging. The house had to be open, yet private. Warm and natural, but with daylighting and heat controls. Stylish, yet exceedingly functional. Modern, but with an organic aesthetic. And it had to have wood framing that would support the roof structure – a very unique architectural feature. All in all, a tall order!
---
October 21, 2019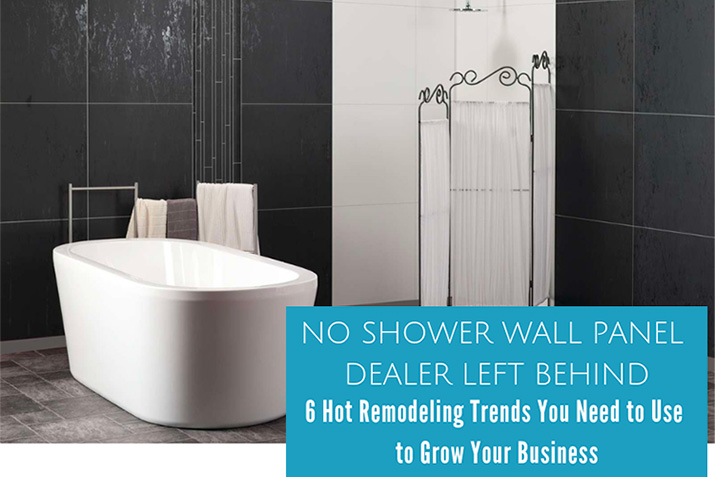 Ask yourself, "Am I promoting the wall panel version of the 'blue sparkle' drum set? Have homeowner's tastes shifted and left me behind? Do my products take advantage of today's hot trends? In this article I'm going to dish out 6 key trends in remodeling you need to know.
---
October 7, 2019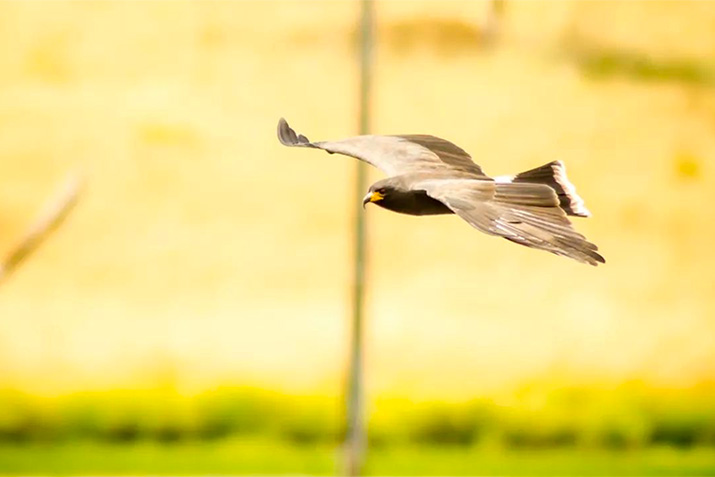 The statistics sound like something from an Alfred Hitchcock movie. Every year in the United States, more than one billion birds die flying into buildings. Yes, one billion. In fact, one of every ten adult breeding birds succumb in this manner, and because 100 eggs are usually needed to produce one adult breeding bird, that's like losing 100 birds each time one adult breeding strikes a building.
---
September 18, 2019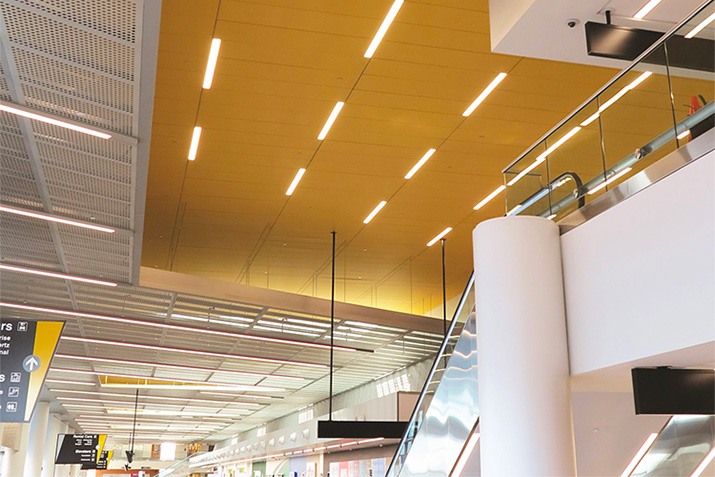 One panel structure with thousands of design possibilities. There's more to Techstyle than typical wall-to-wall grid installations. A full range of trim products enables the same basic panel structure to take on countless creative forms.
---
September 6, 2019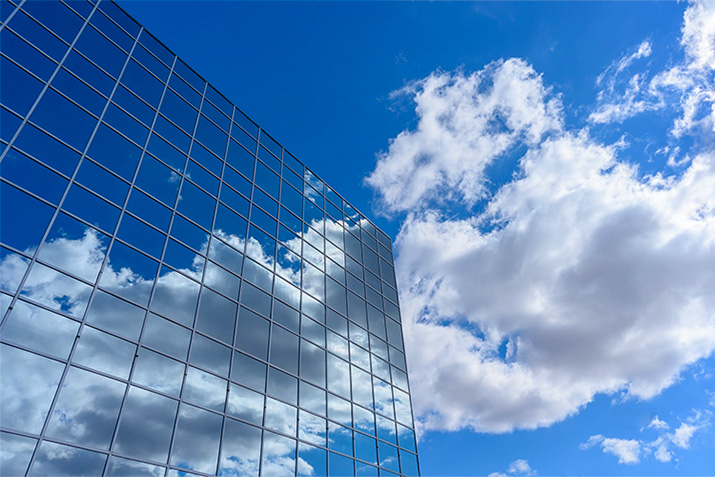 Glass has been used as the portal to the outdoors for centuries. But times are changing.
In a world where we are becoming more aware of the environmental effects of structures and people's changing needs, architects and other industry professionals are concerned that glass no longer adequately addresses these key building factors:
Daylighting
Energy Efficiency
Aesthetics
Safety & Privacy
---
September 4, 2019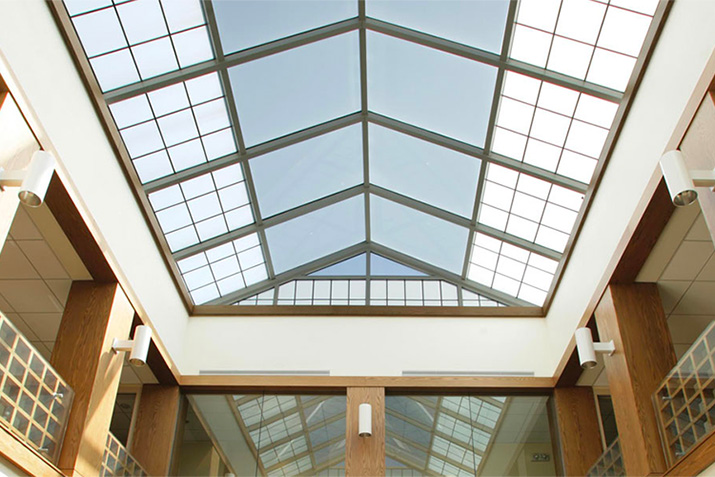 Children need sunlight; and because most children and adolescents spend the majority of their daylight hours in school, it's important that students have access to sunlight by incorporating daylighting systems into classroom design. Exposure to natural light not only contributes to a student's physical well-being by boosting their daily intake of Vitamin D, but also enriches their mental health by regulating the Circadian Rhythm and the release of influential hormones that, for adolescents in particular, can be difficult to manage on their own. Studies show these students sleep better, think more positively, concentrate longer, and miss fewer days of school due to illness. Studies also show that happier, healthier children perform better academically; and by diffusing daylight through halls and classrooms, schools can improve test scores, support student well-being, reallocate saved energy costs for school supplies and other needs, and promote sustainability.
---
August 7, 2019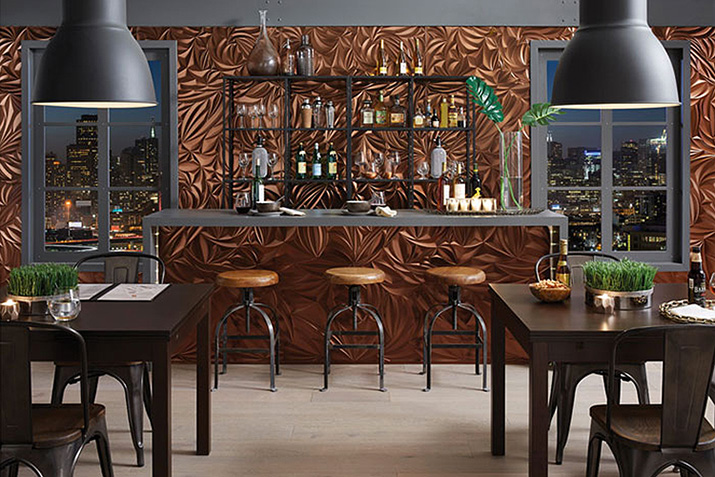 If you are looking to give your work area or home more glamour, then you can turn the walls into focal points by using panels to decorate them. These decorative wall panels come in different sizes, styles, shapes, and materials. They can transform simple decorations into outstanding spaces with a lot of artistic flairs. These decorative wall panels don't always cover the wall fully, but that is the case most of the time. Not only do the panels stand out because of their small nature, but they have the ability to absorb sound.
---
August 5, 2019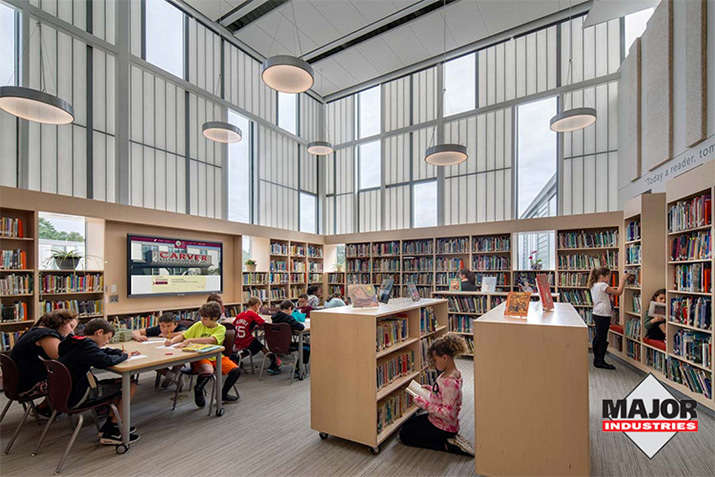 When Carver Public Schools in Massachusetts looked to replace two older school buildings with one new facility to house students pre-K through 5th grade, they sought the help of HMFH Architects to assist them in designing an energy-efficient and vibrant learning space. What resulted is the new Carver Elementary School, a more than 110,000 square foot learning space that was 1 of 5 schools nationwide to receive a "Citation of Excellence" from Learning by Design Magazine.
---
July 12, 2019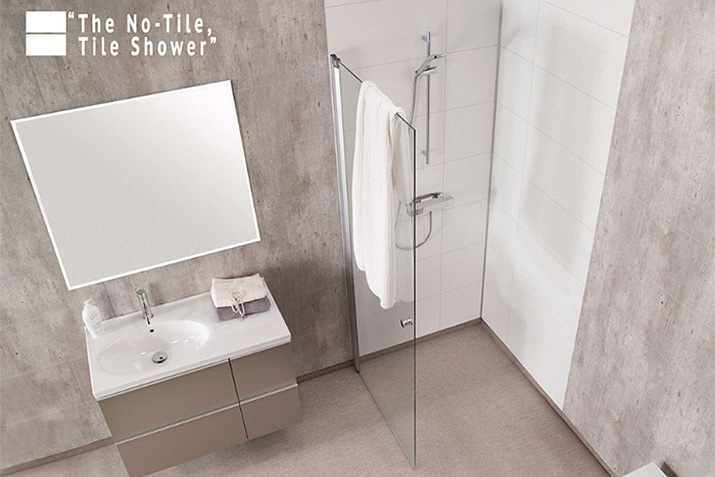 What's nice with laminated wall panels is you can get the realism of tile and blow up the additional costs and time of maintenance. With these panels you can get larger format tile sizes with small faux grout joints you never have to clean.