architecture - engineering - construction

Roof
---
January 27, 2021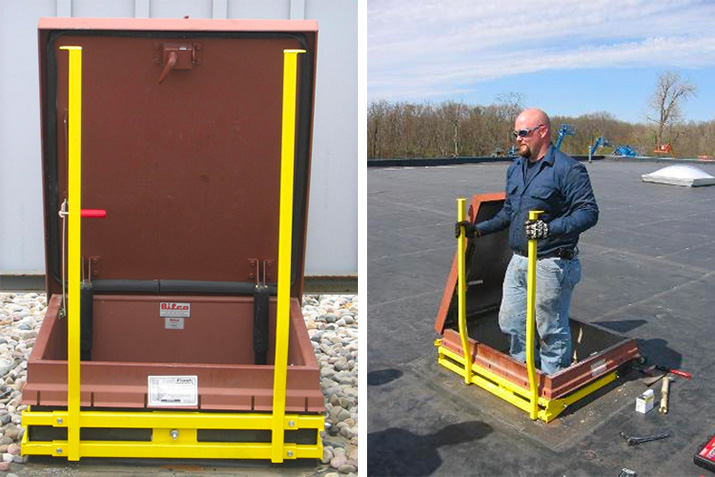 When you use a roof hatch, the Roof Hatch Safety Grab Bars make it much safer and more comfortable. Included drill bits and mounting hardware make the Grab Bars easy to install on your roof hatch. Constructed of heavy welded steel. Adjustable to fit all standard roof hatches 24" – 48". The only uninterrupted grab bars with hand stops meeting OSHA Regulation 1910.27(d)(3). Powder coated in safety yellow for lasting durability.
---
December 7, 2020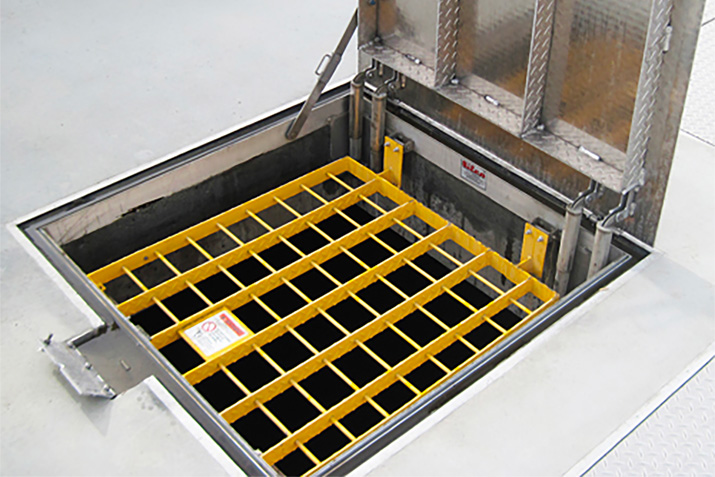 Fall Protection Grating System allows workers to safely inspect pumps and monitor underground areas. Meeting OSHA 29 CFR1926.502(c) requirements for fall protection for access doors, the system is now available from BILCO as a factory installed option on selected models.
---
October 28, 2020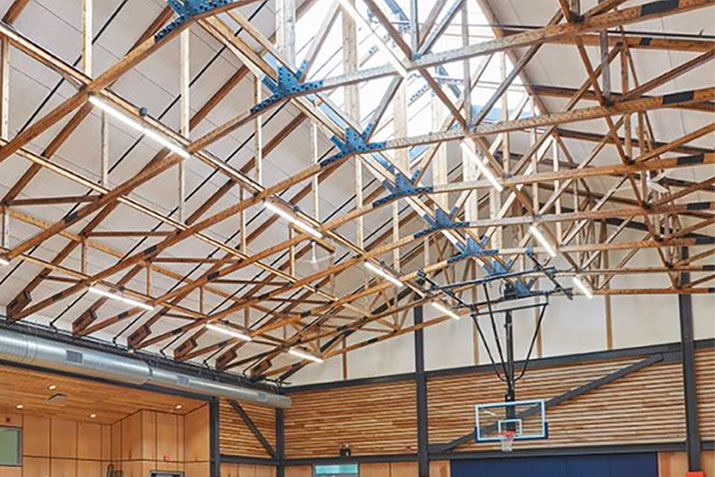 Ideal for hurricane prone areas that require MIAMI Dade NOA approval, these three-in-one Composite Roof Deck Panels provide acoustics, insulation, and a nailable surface that accepts a wide variety of roofing materials.
---
September 11, 2020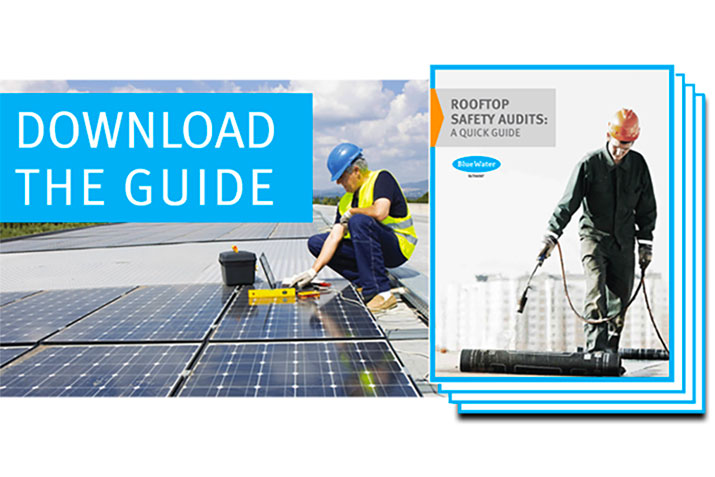 Now more than ever, it is important to protect employees, contractors, and anyone else who accesses your facility's roof. Making rooftop safety a priority at your facility can help reduce the risk of injurious or fatal falls – a major goal for all safety and facility managers in 2019 and beyond. A comprehensive rooftop safety audit can address many of these safety concerns, as well as overall compliance and other OSHA regulatory issues. Download this guide to learn about the Five Areas of Concern for Rooftop Safety:
---
February 28, 2020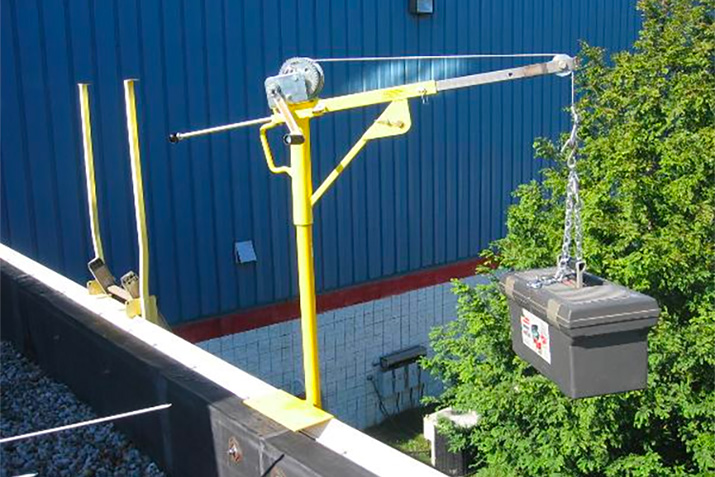 Cranky Portable Winch is the safe (and easy!) way to lift heavy objects -- such as compressors and motors -- directly through the roof hatch or up a vertical ladder.
---
January 22, 2020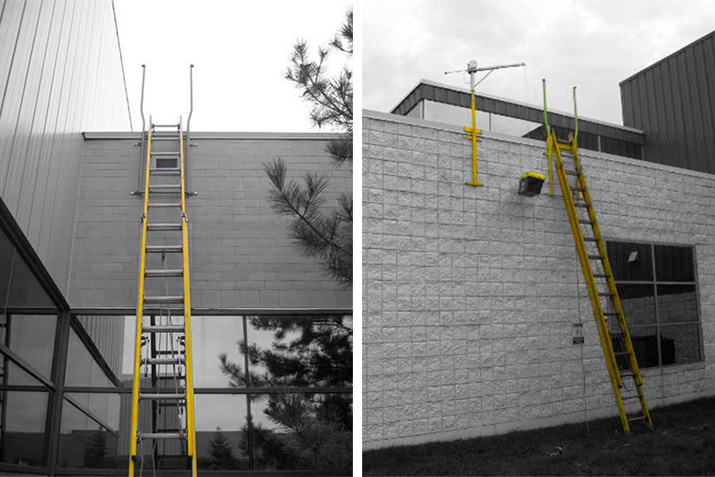 Almost everyone that has ever used an extension ladder, roof hatch or permanently mounted vertical ladder has some type of "scary" story to tell. After years in the commercial heating and air conditioning business, climbing up and down many different types of ladders and hearing all of those stories, the inventor/developer of LadderPort™ decided to find a safer way for all construction trades to access roofs when using an extension ladder.
---
August 28, 2019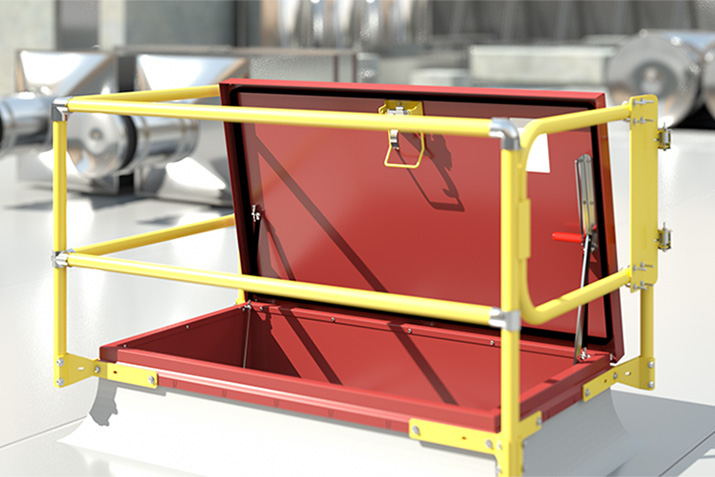 Safe and convenient access to commercial building roof areas using interior ladders and stairs. Smoke vents designed to meet all fire and life safety building codes. OSHA compliant fall protection safety products including safety railings, safety posts, safety nets, safety grating and safety bars.
---
August 26, 2019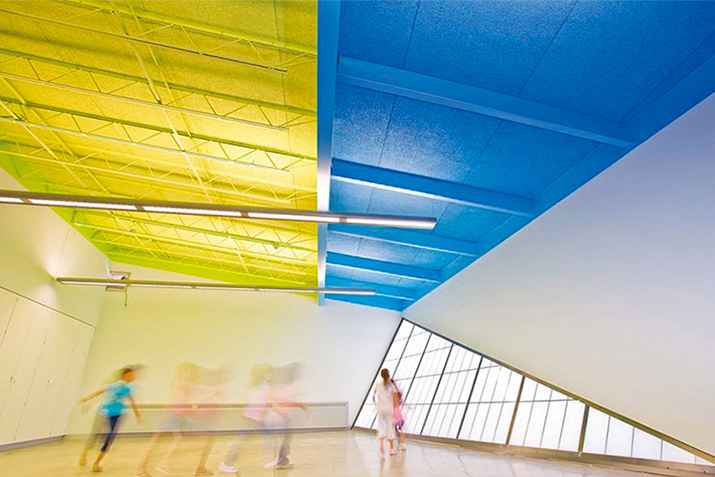 Three-in-One Composite Roof Deck Panels provide acoustics, insulation, and a nailable surface that accepts a wide variety of roofing materials.
---
July 5, 2019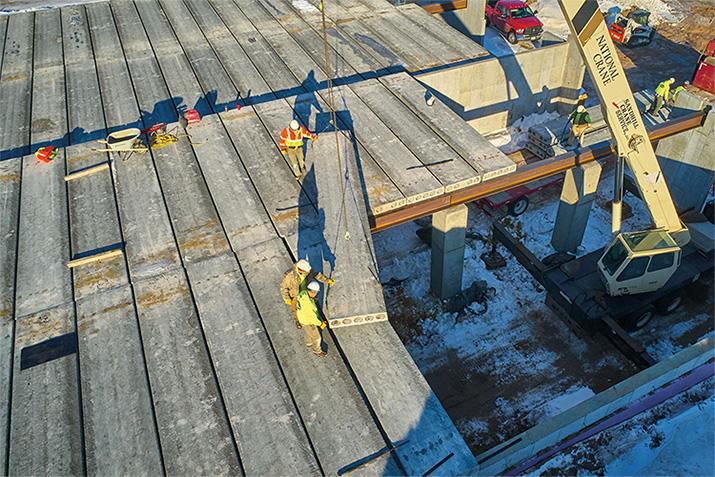 For architects and engineers, sustainable construction is no longer a buzz word – it makes sense. According to the National Precast Concrete Association, sustainable construction refers to meeting present day needs without sacrificing the needs of future generations. Following sustainable construction practices reduces our environmental impact, improves air quality for communities, and can lower operating costs for buildings. In addition, sustainability focuses on building long lasting infrastructure. The American Society of Civil Engineers' most recent report card gives America's infrastructure a D+ grade.
---
August 11, 2018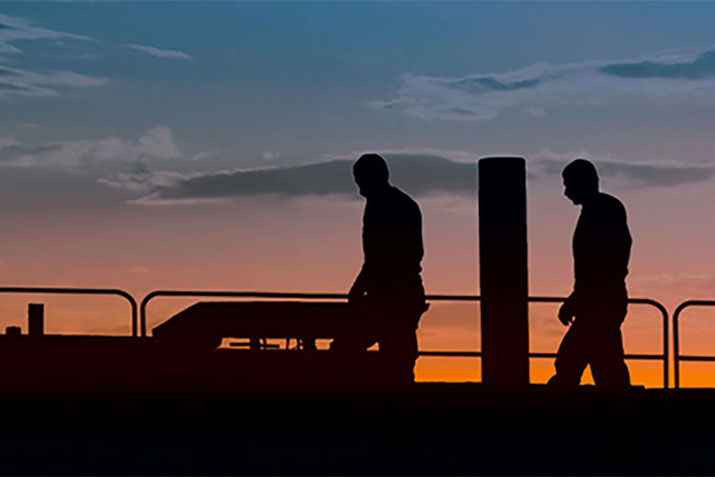 Protect your employees and eliminate the danger of potential trip hazards with the SafetyRail 2000. This OSHA-compliant rooftop guardrail system provides a unique, non-penetrating fall protection system for workplace safety in rooftop or ground level applications.
---
May 3, 2018

For proper roof top safety, there are 3 general areas that require fall protection planning: Leading Edge, Entry/Exit Access points, and skylights.
---
April 20, 2018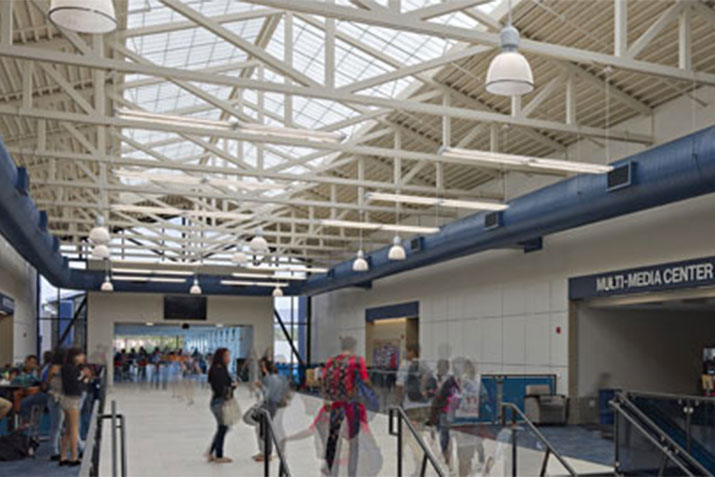 When Las Cruces High School, the oldest high school in Las Cruces, New Mexico, needed an update and expansion, emphasis was placed on carving out new classroom space, more administrative space, a new library, a performing arts center, and a pedestrian bridge connecting the old and new sides of the facility.
---
October 10, 2017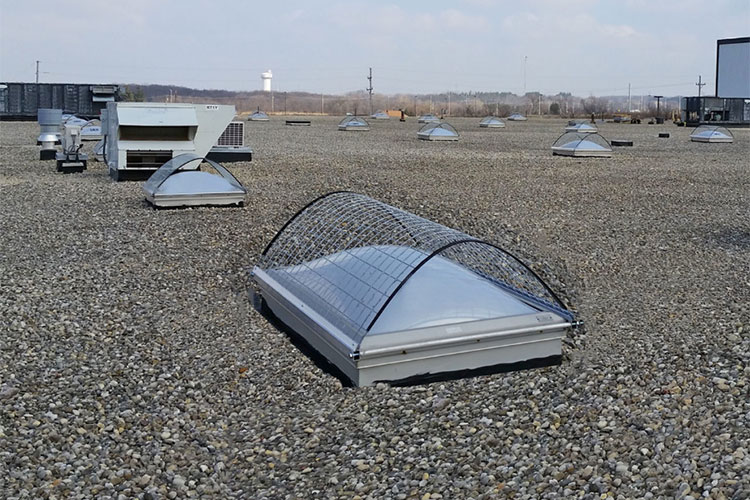 Skylight Screens often are the most economical solution for guarding skylights. They fit a variety of dome-shaped skylights and don't take up any space on the roof. Best of all, they do not require any penetrations to the roof, curb, or skylight. Our unique compression-fit design locks the screen onto the aluminum frame of the skylight. Federal OSHA and CalOSHA compliant.
---
September 7, 2017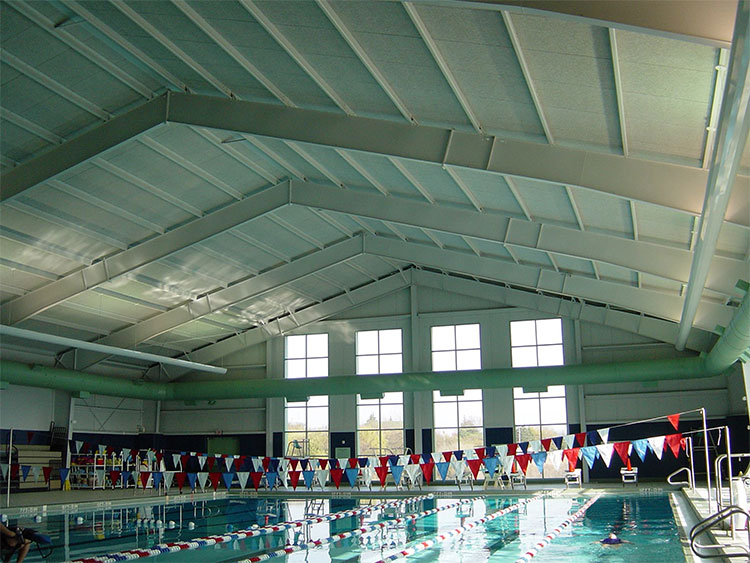 Have a sloped roof and need insulation you can nail? Tectum III Roof Deck is the acoustical solution for you.
---
August 8, 2017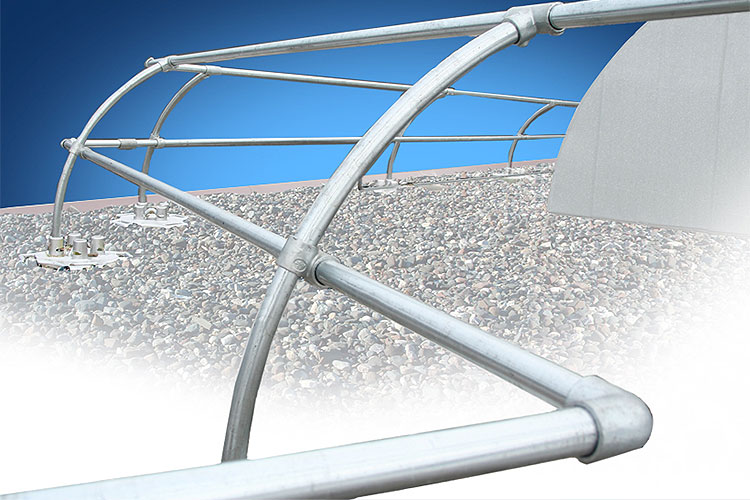 The BlueWater Architectural Series combines our OSHA compliant non-penetrating guardrail system with an aesthetically pleasing architectural appeal. Full protection with visual appeal. Optional Straight and Incline Stanchions available.
---
July 4, 2017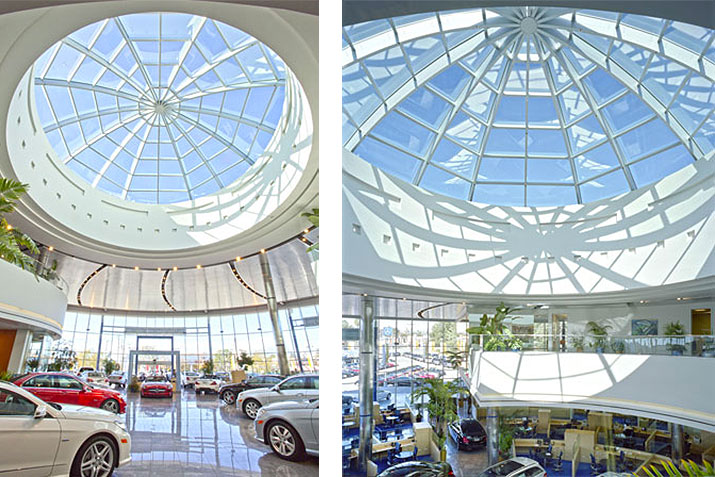 Commercial Architecture magazine's June Portfolio section spotlights California's Keyes Automotive's European Mercedes-Benz Dealership featuring a 41-foot-diameter, custom, multi-slope dome skylight from Super Sky Products. The skylight's durable finishes were applied by Linetec to the aluminum framing members. The finish's resilient attributes combine with daylight, views and high thermal performance glass to support the dealership's LEED® Silver certification.
---
June 16, 2017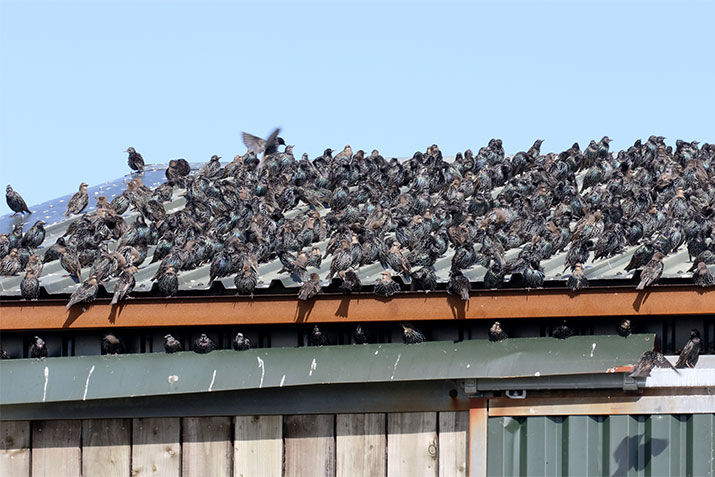 Starlings cost US growers as much as $800 million a year! Learn more about these loud, obnoxious, destructive birds.
---
June 8, 2017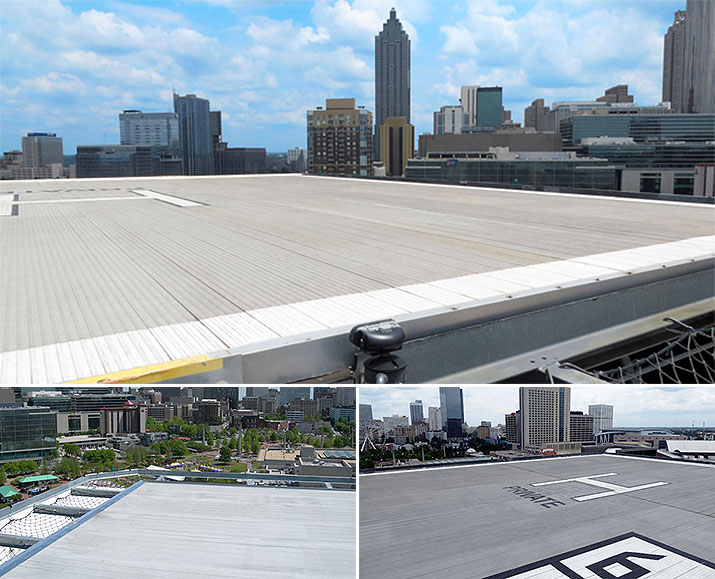 Location: Atlanta, GA.
Project Overview: Aluminum planking for helicopter pad.
Solution: 2 ½" snap lock aluminum planking.
---
April 5, 2017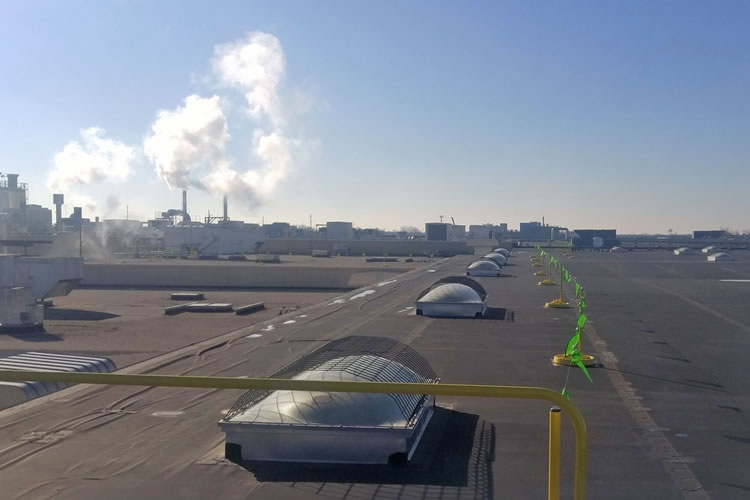 EnduraLine Mobile is Safety Rail Company's most robust warning line system yet for permanent demarcation of hazardous areas. Cast iron base plates, steel stanchions, and plastic-coated galvanized cable with aluminum pennants means the EnduraLine warning line system is built for long-term exposure to the elements.
---
January 4, 2017