architecture - engineering - construction

Roof
---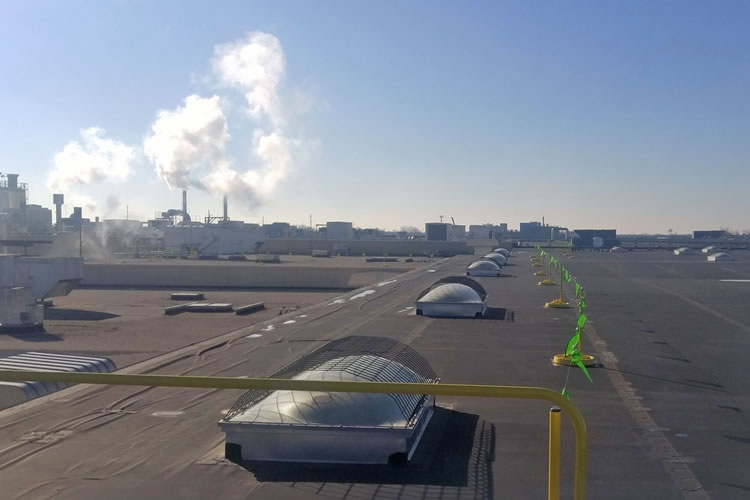 Enduraline warning lines installed at 15 feet from leading edge
EnduraLine Mobile is Safety Rail Company's most robust warning line system yet for permanent demarcation of hazardous areas. Cast iron base plates, steel stanchions, and plastic-coated galvanized cable with aluminum pennants means the EnduraLine warning line system is built for long-term exposure to the elements.
The EnduraLine Mobile system goes a step further. This non-penetrating warning line system is also designed to integrate perfectly with our SRC-360 Mobile railing system. The minimum OSHA requirement for warning line is that they be placed 15' feet or more away from a leading edge. Any closer to the leading edge, and fall protection railings or other fall protection devices must be provided. EnduraLine combined with our SRC 360 Mobile Rail answer both requirements and provide a complete, comprehensive, OSHA-compliant perimeter guarding solution.
When personnel need access to ladders or equipment within 15' of the edge, install the SRC 360 Mobile Railing system from the 15' mark out toward the leading edge and around the area that needs access. Attach the EnduraLine Mobile Warning Line System to the SRC 360 Mobile rail at the 15' mark and continue along perimeter to the next area that needs access. This configuration offers a cost-effective solution to 100% perimeter protection, designed to keep workers away from areas they shouldn't be and protected in areas where they need to be.
Features:
104 lb. base plate
25' stanchion spacing
Powder-coated yellow or galvanized finish
39" flag height per OSHA
100' galvanized cable with aluminum pennants
Safety Railing Solutions - Smarter. Better. Easier.
Safety Rail Company makes OSHA-compliant fall protection safety railings and guard rail systems that are durable and innovative, but still affordable. With years of industry experience, our fall protection products are engineered first and foremost to save lives! Beyond the primary goal of safety, we take our products a step further, making them easier to assemble, configure, use, and store.
Service Beyond Compare
Our team of safety experts takes pride in our 100% American-made fall protection systems and the personal service we give to our customers. We are firmly committed to providing:
Dedicated one-on-one customer service
Free in-depth consultations to ensure you have the exact system you need
Free, fast 3D CAD project plan modeling
100% OSHA-compliant & made in the USA products
Full installation services with factory trained, in-house personnel
Ongoing partnerships that you can depend on for years to come
Let Safety Rail Company be your turn-key provider. Project design, engineering, testing, manufacturing, and installation from one trusted source.
Company: Safety Rail Company
Product: Visual Warning Line Systems
Source: http://www.safetyrailcompany.com/enduraline-mobile-permanent-warning-line-system/
Tags: Railing System | Roof | Safety
---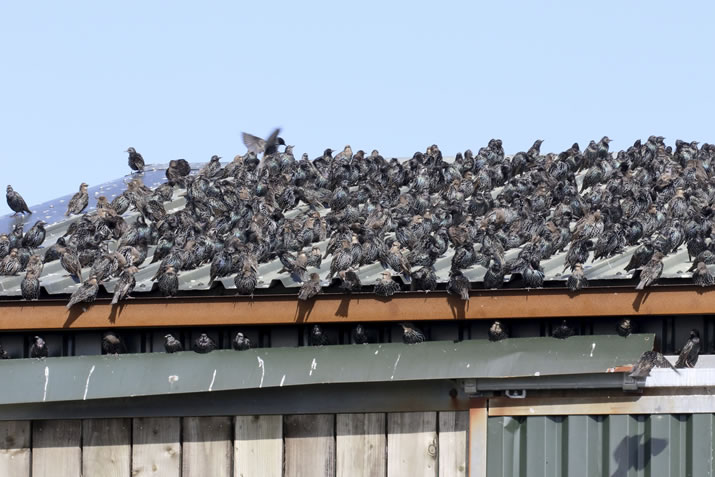 Ask property owners and they'll tell you: Nuisance birds can cause many costly problems. Pest birds like pigeons, starlings and gulls can damage solar panels, rooftop ventilators, security cameras, lighting systems, AC units and water runoff systems. Getting rid of nuisance birds can pose a challenge, for not all bird deterrents work equally well for all birds. So it makes sense to choose the right deterrent or repellent to the nuisance bird that can damage and/or deface your property. That's where the bird control pros at Bird B Gone can help.
Most Complete Line of Bird Control Solutions
Bird B Gone's comprehensive line of bird deterrents is designed to solve a wide range of nuisance bird problems in commercial, industrial and residential settings. To keep nuisance birds from loafing on edges and ledges, we have Bird Gels, Bird Spikes, Bird Spiders/Repellers and Electric Tracks. To exclude birds from under overhangs and semi-enclosed areas, we offer Bird Netting and Bird Slope. To keep nuisance birds from ruining your solar panels, we have an entire Solar Panel Deterrent Kit. If you only have problems with occasional nuisance birds, there are Bird Hazers, Laser Deterrents and harmless Chemical Repellents that will do the job. To cut down on the nuisance birds flocking to an area, we offer a full line of Humane Bird Traps and Mist Netting. The point is, Bird B Gone will make sure you have the right product for the job. Our products address not only the type of bird but where they land and what they do.
Experience, Knowledge, and Expertise
The industry leader for over 22 years, Bird-B-Gone has the experience, knowledge, and expertise to help you select the right bird control product for the nuisance bird that's causing you so many headaches. Our bird control engineers lead the industry with more than 90 years of combined hands-on experience. We can help you with installation, and that includes locating a professional bird control product installer in a specific geographical area. Our team "goes the extra mile" to solve your nuisance bird problem as quickly and cost effectively as possible.
"Made in the USA" Means Quality Guaranteed
To get rid of nuisance birds, you need a bird control product you can count on. Bird B Gone products manufactured in the United States meet the highest standards of quality in the industry. All products go through an extensive quality control process before being shipped. And each product is hand inspected and signed as it's packaged. This allows us to offer the industry's longest guarantees—as long as 10 years on some products. It's no wonder our products are specified bird control products by architects and government agencies. And why Bird B Gone is a GSA Advantage Approved Vendor.
Training & Customer Service That's Second to None
Using the right product against nuisance birds also means learning how to choose and use that product or products. Bird B Gone offers training and support for all aspects of bird control, including on-site training and technical support. We regularly host a free training course through Bird B Gone University. Classes are taught by our bird control specialists at the Bird B Gone training facility in Santa Ana, California. This ensures our customers get the real answers they need in effectively solving pest bird problems. Bird B Gone Customer service is second to none. Our customer support team is just a phone call away to help find the best solution for your budget.
Company: Bird-B-Gone, Inc.
Of: Alex Kecskes
Source: https://www.birdbgone.com/blog/how-to-choose-the-right-product-for-a-nuisance-bird/
---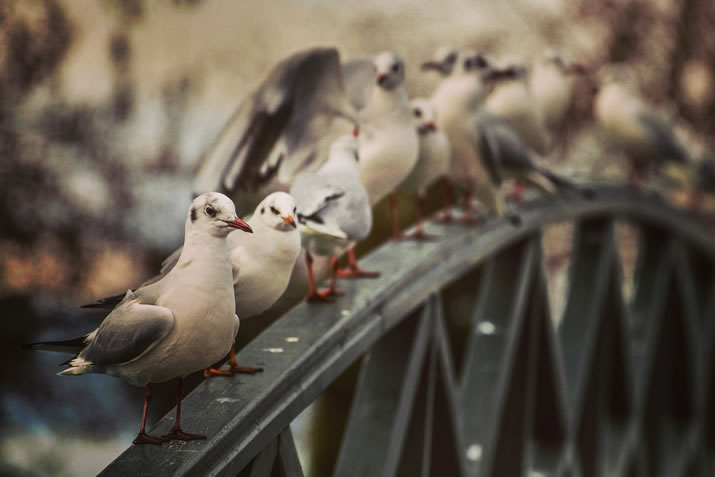 The most recent trend in bird deterrents—using ultraviolet (UV) light technology—has grabbed the attention of both pest control companies and consumers who are on the lookout for safer, faster, and cheaper methods to protect their properties from damage caused by local and migrating bird populations. The question is whether or not these new UV methods are effective or not, and whether they are improvements over the current technology being used.
For nearly 25 years, Bird B Gone has provided effective and environmentally safe methods in bird deterrents and bird repellents. We've created and patented 42 products in this industry, with 35 additional patents pending. We've not only witnessed innovations in our market, we've innovated many of them ourselves. When a new product is advertised as a great new revolution, it gets our attention.
First of all, it's important to understand the connection between birds and UV light, and why this recent trend in bird control products came about.
Birds and other wildlife can detect UV light, and most birds are even more sensitive to UV light than regular, visible light. Scientists found that the plumage of many species of birds actually reflects UV light, and plays a part in choosing a mate. Furthermore, birds are also believed to use UV light to locate food, such as moths and butterflies, which reflect UV light. Some predatory birds use the UV-reflective urine trails of their food sources—voles, mice, and other rodents—to hunt and capture them.
If birds use UV light to help them find food sources, the question of using the UV technology in bird deterrents doesn't make a lot of sense.
Here is what we've learned about UV light technology and its use in bird control products.
UV Lights and Songbirds
Earlier this year, the results of a study of songbirds and using UV lights as a deterrent were published in a leading ornithology journal. Birds crashing into glass doors and windows result in an estimated 988 million bird deaths each year. UV technology has been used in the bird control industry to deter these crashes. In the study, a pulsating UV light, a light-reflecting compact disc, and an unlit UV light were placed at bird feeder structures in eight locations over a winter season. What researchers found is that the UV light had no effect on deterring the birds from the food source, and in fact, slightly increased the songbirds' visitation rates to at least one of the sites.
Optical Gels and Pigeons
Pest pigeons can cause thousands of dollars in property damage, and property owners and maintenance workers seek affordable and convenient methods to prevent them from gathering and nesting on their buildings. A recent option in the industry has been an optical repellent gel.
Optical gels include a UV-product often referred to as "fire gel" in the bird control marketplace, were not totally effective. These products' manufacturers claim that because birds see UV light, they recognize the product as fire, which birds fear and will avoid. According to the findings in the study, the researchers questioned the marketing claims that the "fire gel" product is perceived visually by birds as fire, it therefore, served as a repellent. Although it is a fact that pigeons and other birds are sensitive to UV light, the researchers also questioned how a pigeon would be afraid of fire and recognize it as a danger, with no previous experience of the situation.
Even more significantly, testing of optical gels in a 2016 study showed that the product deteriorates over time, rapidly changing to a rust-brown color that inhibits the emission of UV light, and, in fact, cause UV light absorbance rather than emission.
Birds still landed on the locations that were treated with the UV-light gel. The researchers concluded that there is no evidence of pigeons having an inborn ability to avoid ultraviolet light and fire, and it was, therefore, not a viable method of bird control.
The best long-term methods of deterrents are exclusion and mechanical barriers, according to the study's findings.
Bird control methods should be environmentally sound and not harm wildlife. With only a few studies being conducted into products using UV light technology, there is little-known evidence as to the long-term effects of these products, and both studies call into question whether or not this technology is an effective method of bird control.
Company: Bird-B-Gone, Inc.
Source: https://www.birdbgone.com/blog/bird-deterrents-why-uv-light-may-not-be-the-answer/
Tags: Roof
---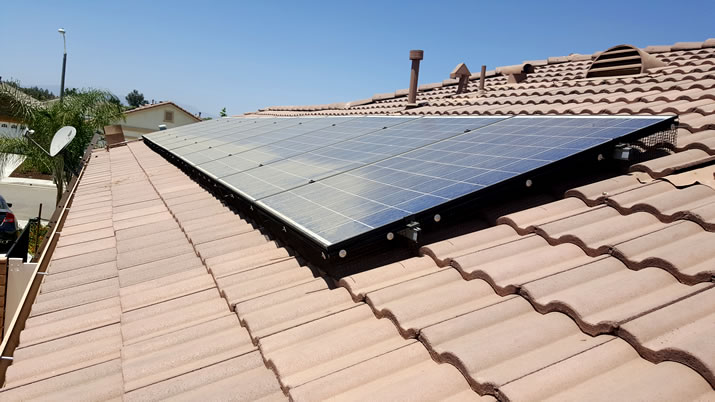 Many homeowners and income property owners are installing solar panels to save electricity. Trouble is, in many areas, pigeons are attracted to these panels, as they offer shade and protection to the birds. When these prolific birds flock to a roof, they create costly damage by depositing droppings that eat into the surface of solar panels. Left to gather, these droppings block sunlight and can reduce the overall efficiency of panels. In addition, nesting materials built under panels can impede airflow and can cause them to overheat, again, more damage. Fortunately, the bird control pros at Bird B Gone have a solution to this problem.
Bird B Gone's Solar Panel Bird Deterrent Blocks Out Pigeons
Bird B Gone's Solar Panel Bird Deterrent solves this problem once and for all. The deterrent includes an 8"x100 foot roll of 0.058" PVC black-coated 1/2" mesh. Specially designed solar clips (sold separately) secure the mesh to the panels. The mesh covers a standard 3kW system (2 rows of 6 panels each or 12 panels total installed in a portrait orientation). The solar clips do not pierce the solar panels and will not scratch them. The number of clips required will depend on the size and number of solar panels. A standard 3kW system (2 rows of 6 panels each—12 panels total installed in a portrait orientation) requires 35 clips. Properly installed, the mesh keeps birds away and prevents pigeons from chewing on the electrical wiring under the panels. Designed to protect the integrity of expensive solar arrays, the Solar Panel Bird Deterrent creates a physical barrier that reduces the need for frequent on-going panel cleaning costs.
Informative Video Speeds Installation
Bird B Gone now offers a new video on the Solar Panel Bird Deterrent. The video shows how to measure solar panels to estimate the amount of material needed, as well as the number of people required for the job. How to cut and align the protective mesh is also addressed, as is how to deal with overlapping panels, corners and obstructions. The video even shows how to install the bird deterrent mesh on Spanish tile roofs. It stresses the importance of cleaning and disinfecting the site under and around the solar panels. This is important, as pigeons are attracted to the scent of nesting materials and droppings. The video also underscores the need to use personal protective equipment (PPE) when removing this debris to prevent injury or infection.
The Leader
Bird B Gone is the world's largest manufacturer and distributor of bird control products, providing effective and humane solutions to a bird-free environment. The company provides advice; training and installation services for those who need help with these and other bird control measures. For the complete line of products from Bird B Gone, call 1-800-392-6915; fax: 949-472-3116 or visit our website at www.birdbgone.com, e-mail: nobirds@birdbgone.com.
Company: Bird-B-Gone, Inc.
Of: Alex Kecskes
Source: https://www.birdbgone.com/blog/keep-pigeons-destroying-solar-panels/
---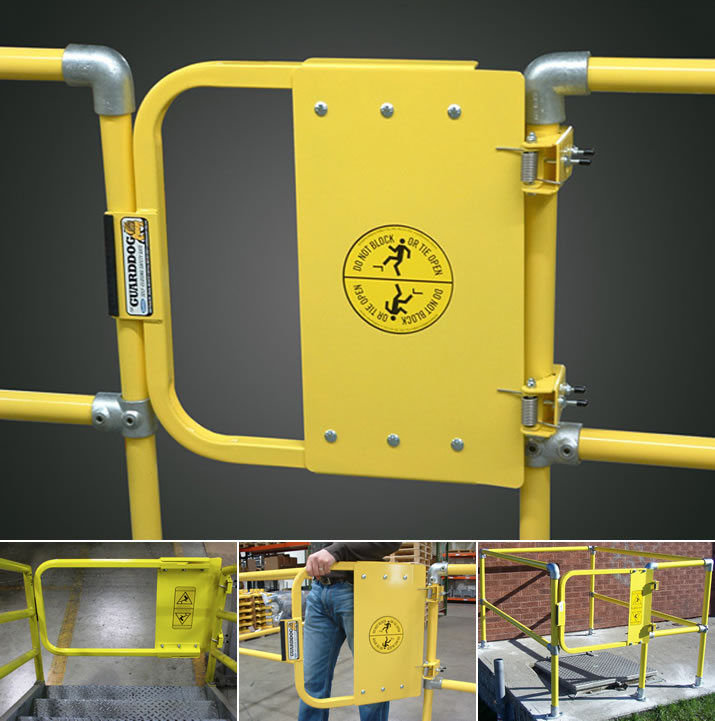 The GuardDog Self-Closing Gate is tough, durable and easy to install. Featuring a unique self-closing design with two stainless steel torsion springs, the GuardDog industrial safety gate can open in any direction. To meet diverse application requirements, the gate is available in 5 nominal sizes and is adjustable laterally to 6" (-3 to +3 of the nominal size).
The GuardDog Self-Closing Gate arm is dimensioned to match top- and mid-rail heights of an OSHA-compliant guardrail. When the gate is installed and the top of the gate is at the OSHA's recommended nominal height of 42", the bottom of the gate is positioned at a height of 21".
Gate comes fully assembled and includes securing hardware for standard installation on pipe
Requires only one 1/2'' wrench and a few minutes to install
Available in powder coat safety yellow, hot-dip galvanized or 316 stainless steel; Special colors available upon request
Our standard Hinge Assembly fits round pipe or square tubing measuring up to 2'' O.D, or it can also mount on angle iron or flat surfaces. For railings which are larger than 2" O.D, contact BlueWater Manufacturing and we will have an adapter kit available to use or provide a solution to mount the gate safely.
Applications range from ladder ways, mezzanines, pedestrian traffic, machine guarding, universal mount is designed to fit any hand post angle and direction. BlueWater's industrial safety gate is available in food grade stainless steel, carbon steel powder coated and galvanized.
Company: BlueWater Mfg
Source: http://bluewater-mfg.com/product/guarddog-self-closing-gate/
Tags: Doors | Entrances | Roof | Safety | Security
---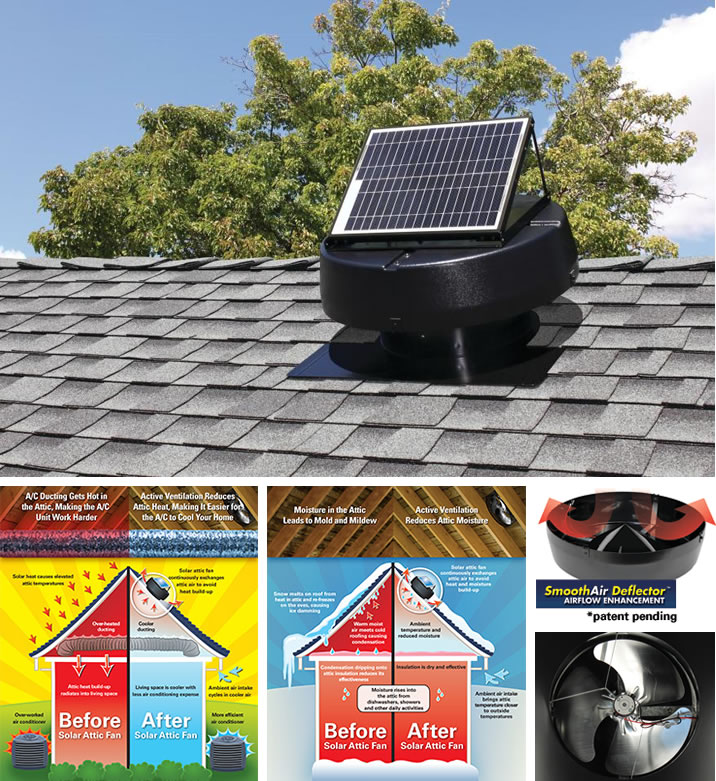 Available in 4 styles - 3 Roof Mount Designs and 1 All Purpose Interior Mount. Professional grade solar powered attic fans use no electricity. Attic Fans are designed to reduce heat build-up in your attic in the summer and remove harmful moisture in the winter.
Year-'Round Benefits!
Cools in the Summer: During the summer, the Solar Powered Attic Fan vents the hot air out of your attic and keeps it closer to the temperature outside. Your air conditioner won't have to run so long to cool the inside of your home.


Prevents mold and mildew in the winter: In the winter, warm moist air rises from the inside of your home and collides with the cold underside of the roof. The Solar Powered Attic Fan provides the air circulation that prevents the moist air from condensing on the surface. Keeping your attic drier.


Fans include a Thermal Switch. The thermal switch allows the fan to run when the temperature reaches 80 degrees and shuts the fan off when the temperature dips below 65 degrees. You can bypass the switch if you prefer the motor to run continuously during the day.
Solar Powered Roof Mount Attic Fans
Good - Ventilates up to 1100 square feet.
Solar power attic fan uses no electricity. 14 inch fan blade. Heavy duty construction. Stands up to high winds, hail, rain, and snow. 10 Watt solar panel. Quite simply the best product you can buy to reduce heat build-up in your attic in the summer and remove harmful moisture in the winter. The solar panel and fan motor have up to 25% more power than other fans, providing much better circulation and improved airflow. The advanced design provides more efficient attic ventilation while using no electricity. One fan alone can ventilate up to 1150 square feet of attic space reducing the energy needed to keep your home cooler in the summer. By running year-round, it can also remove harmful moisture in the winter months keeping your attic space drier, reducing condensation, and the potential for ice daming, mildew and mold. Download Product Brochure
Better - Ventilates up to 1350 square feet.
Professional grade solar power attic fan uses no electricity. 14 inch fan blade. Heavy duty construction. Stands up to high winds, hail, rain, and snow. Commercial grade 10 Watt solar panel. Our Better Solar Attic Fan is designed to reduce heat build-up in your attic in the summer and remove harmful moisture in the winter. It's commercial grade, heavy duty construction provides up to 25% more power than other fans, providing better circulation and improved airflow in your attic space. One fan can ventilate up to 1350 square feet and can lower the attic temperature so your air conditioning won't have to run as long and as hard to cool your home. By running year-round, it can keep your attic space drier by removing moisture in the winter, reducing condensation and preventing the growth of harmful mold and mildew. Download Product Brochure
Best - Ventilates up to 1900 square feet.
New patent pending enhanced design will ventilate up to 1900 square feet of attic space with a single fan. The new, patent pending, Smooth-air Deflector in the shroud of the fan produces a smoother air flow and increases exhaust performance by up to 30% from previous models. This next generation solar powered attic fan is our most powerful and efficient model yet. Commercial grade 15 Watt solar panel. Download Product Brochure
Solar Powered All Purpose Interior Mount Fan
Ventilates up to 1250 square feet. Installs indoors behind an existing static vent and converts vent to a powered vent. All Purpose - install into existing gable end vents, roof static or turbine vents, crawlspace vents, etc. Anywhere you want a powered vent!

Professional grade solar power attic fan uses no electricity. 14 inch fan blade. Heavy duty construction. Commercial grade 10 Watt solar panel mounts on roof, wall, soffit, etc. Stands up to high winds, hail, rain, and snow. Requires no cutting of your roof or tiles. Turbocharge any static or turbine vent. Easy do-it-yourself installation. Vent your attic through a gable or static vent.
Company: Battic Door Energy Conservation Products
Source: http://www.batticdoor.com/SolarAtticFans.htm
---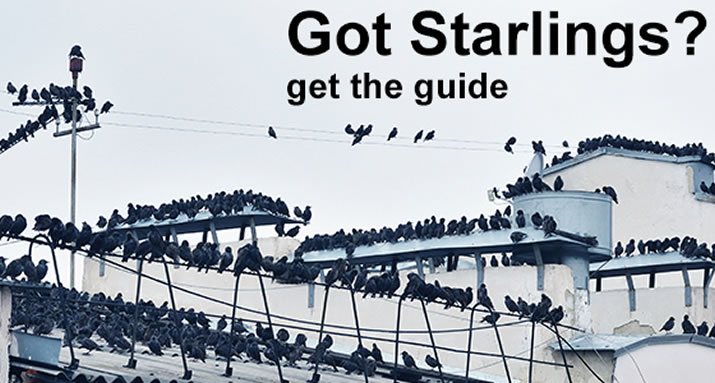 Spring is when huge flocks of these birds come looking for nesting sites, food and water. Most buildings provide everything these birds need for survival and nesting. Sprinkler systems create water puddles, open trash containers provide food, and rooftops offer all sorts of nooks and crannies for starlings to nest.
Act Now to Prevent Costly Damage
Don't let starlings settle in and make a mess of your building
Once starlings have settled in, they can damage and deface many areas of a building. Their huge flocks can rain down massive amounts of droppings, which are unsightly and affect the image of your business. Employees and visitors could slip on bird droppings and become injured. Bird droppings at this volume can also affect AC units, vents, lighting and even solar panel efficiency. If your business stores, processes or serves food, bird droppings can become a major issue because droppings can carry diseases. Starlings nesting in rain gutters can clog the gutters, causing roof leaks.
Fortunately, the bird control pros at Bird B Gone have a number of ways to keep small birds off buildings.
Starling Facts: Download the guide now.
Company: Bird-B-Gone, Inc.
Source: http://www2.birdbgone.com/e/63162/63162-91445-Starling-Facts-pdf/2j2ys6/204999911
---


All louvered panels open for full access to the air handling unit. Sight proof from horizontal and below.
Hurricane louvers can be used as vision barriers to hide mechanical equipment and other unsightly items. These Florida Miami-Dade certified louvers are impact and high wind tested louvers that attach directly to structural framing (by others) on a rooftop or other locations where you need view blocking.
Since the typical line of sight is from the ground on most buildings, a horizontal blade equipment screen will have the blades inverted to eliminate all sight-through from ground level. A variety of finishes are available from our Equipment Screens Finishes selection chart. Roof screens can be painted with a baked enamel or Kynar 500 finish, or anodized aluminum. A variety of standard colors are available. Custom colors can be selected by sending us a color chip. We will use our computer color match system to precisely match the equipment screen color to other building facade components.
Company: Architectural Louvers
Source: http://www.archlouvers.com/Hurricane_Equipment_Screens.htm
Tags: Roof | Safety | Wall Panels | Window Shades
---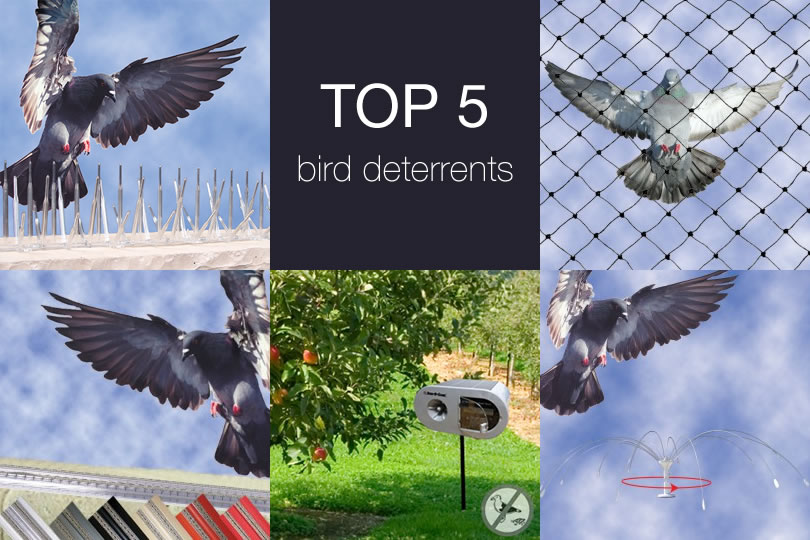 You've put it off long enough. Time to admit you've got a growing pest bird problem. As a responsible building owner/manager, you've come to realize that birds can and do deface and damage property. The cleanup and maintenance bills keep going up. And pest birds are one big reason. Time to take action. Bird B Gone offers a wide range of bird control solutions for buildings and structures. Humane and effective, the top five solutions most often recommended for most pest bird problems include:
Ideal for keeping pigeons and other larger birds off rooftops, parapet walls, light fixtures and other flat or curved surfaces, Bird B Gone bird spikes have been proven worldwide. They come in 1-, 3-, 5- and 8-inch splay widths to provide increasingly wider areas of protection—up to 10 inches wide. These rugged spiked strips feature a patented "bend-and-crush" design, which means the spikes are firmly embedded in an unbreakable UV-protected polycarbonate base. This flexible base bends a full 360 degrees, so it can easily "follow" a variety of curved mounting surfaces (e.g., signage letters).
This rugged netting creates a physical barrier that won't allow pest birds through. Recommended for excluding pest birds from overhangs and other semi-enclosed areas, Bird Net 2000 is easy to install using Bird B Gone's complete line of professional grade installation hardware. Made of a tough UV-stabilized polyethylene mesh, this industrial strength netting is extremely durable, rot and waterproof, and flame resistant. The netting comes in several area sizes and mesh densities to deter the full range of pest bird types. Bird Net 2000 is often specified in architectural plans, is backed by a 10-Year Guarantee and comes in black, stone or white to blend in with its background
This low-profile, electric track system produces a harmless electric shock that "educates" pest birds to stay off horizontal surfaces. Lightweight and flexible, the track is easy to install—it bends 360° without compromising its electrical integrity. It's the only electric track bird deterrent system with patented anti-arcing and glue troughs designs for improved safety and performance. Available in six colors.
This device emits pre-recorded distress and predator calls that intimidate as many as 22 species of birds. The sounds emitted resemble natural birdcalls, so they won't bother students. The device is water resistant, programmable, and comes with a built-in speaker to cover up to an acre. Additional speakers can be added to cover up to 5 acres. Because it's solar powered, no AC access is needed, so it can be where pest birds gather most often.
This multi-legged "Daddy Long Legs" device intimidates birds to prevent them from landing on HVAC units, lights, signs and rooftops. Ruggedly designed for outdoor use, it features marine grade stainless steel "arms" in four leg lengths to protect diameters up to 8 feet. A PVC base allows the Spider to be easily placed wherever birds gather most often.
Backed by Expert Assistance
If you're unsure about which product would work best for your specific situation, Bird B Gone has over 80 years of combined experience in the field of bird control. We can help you with product selection, installation and cleanup. Just call us at (888) 570-0360 for a catalog, pricing, or product samples or email us at nobirds@birdbgone.com. We also work with a network of authorized installers, call today for a trained bird control professional in your area.
Company: Bird-B-Gone, Inc.
Of: Alex Kecskes
Source: https://www.birdbgone.com/blog/got-a-pest-bird-problem-get-these-top-5-bird-deterrents/
Tags: Roof
---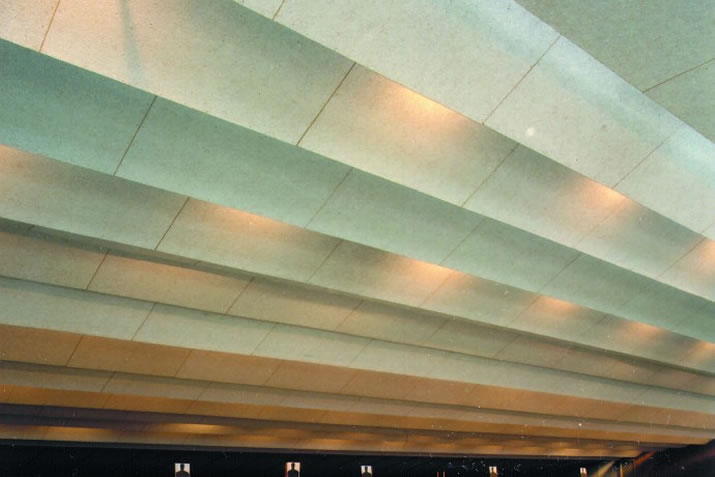 Hanging Baffles
The use of Tectum acoustical panels as hanging sound baffles is growing in popularity as the paintability and ease of application in numerous situations and the need for their sound absorbing qualities is recognized by architects and acoustical engineers. Standard Tectum Hanging Baffles are available 1", 1½" or 2" thick, with square edges or beveled edges (bottom only).
Widths are 2' and they are 4' long. Finish is natural, painted white or custom colors (both sides). Various methods are appropriate for hanging. See Marketing Bulletin M-8 on our website for more details.
For more photos of completed projects, please visit our project photo gallery
Company: Tectum Inc.
Source: http://www.tectum.com/project-photos-hanging-baffles.html
Tags: Interior Design | Roof | Wall Panels
---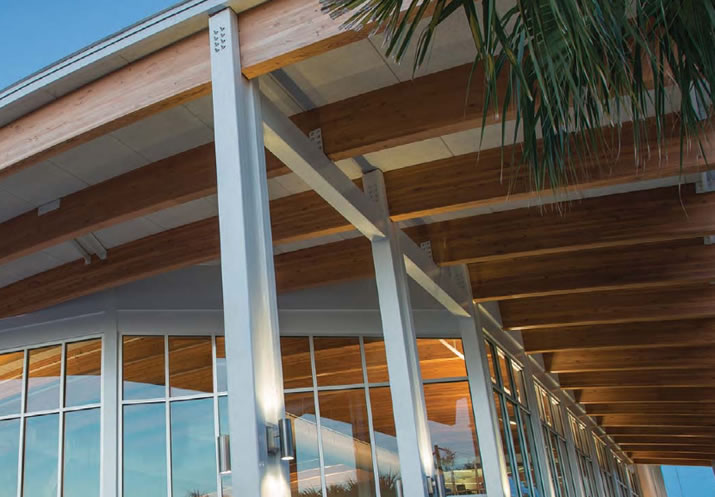 The new Tectum Roof Deck catalog is officially online featuring the new Tectum V and Tectum E-N: http://www.tectum.com/catalog/2015_Tectum_Inc_Roof_Deck_Catalog.pdf
Company: Tectum Inc.
Source: http://www.tectum.com/catalog/2015_Tectum_Inc_Roof_Deck_Catalog.pdf