architecture - engineering - construction

Energy
---
April 5, 2021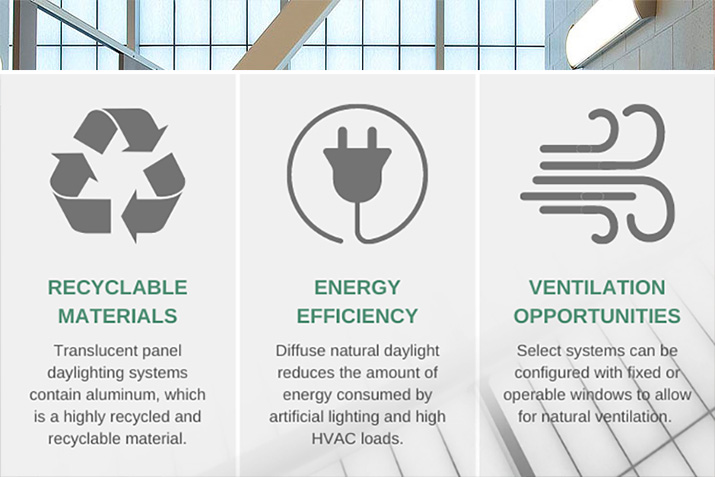 Optimize energy performance and improve the quality of your indoor environment without sacrificing strength or beauty with translucent panel systems. Illuminating large indoor spaces – from military hangars to school gymnasiums – with diffuse natural daylight not only decreases a facility's dependence on artificial lighting, but also further conserves energy by cutting back on air conditioning.
---
February 5, 2020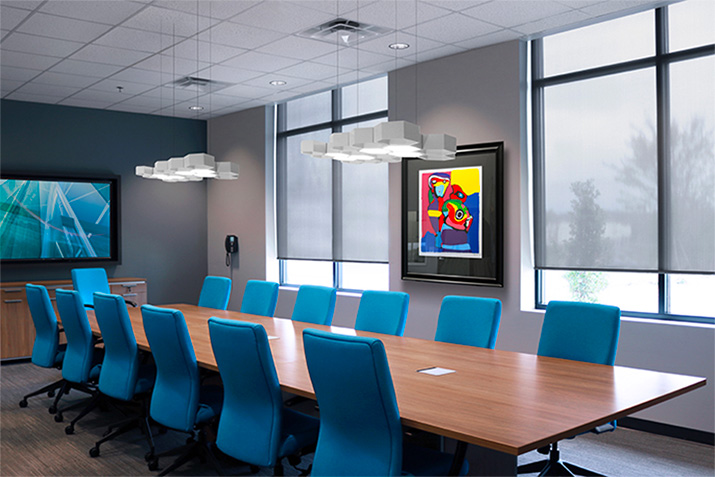 The construction industry has a significant impact on the environment. Much of the impact is in carbon dioxide emissions and energy use. Here are a few ways we can contribute to your efforts to reduce the environmental footprint of buildings—during construction and operation:
---
March 8, 2019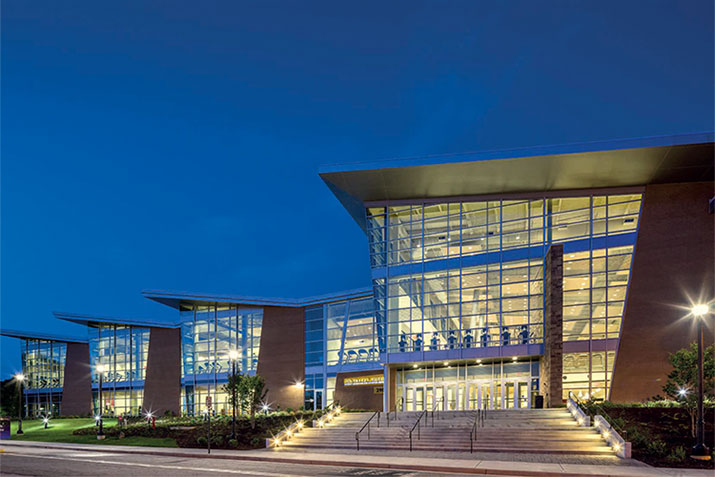 Energy costs continue to rise each year, particularly in large and commercial buildings that require a lot of energy to heat, cool, and function. These rising costs can negatively impact a business, resulting in lower wages, fewer working hours, or inefficient use of space. For this reason, many commercial building owners are beginning to look for ways to reduce energy costs year-round. While each building is different, and new buildings will have different needs than those that require retrofitting, taking steps to reduce energy consumption within a building can make it more comfortable as well as less costly to run. These four ways of reducing energy costs in commercial buildings will help you make the most of your situation.
---
October 31, 2018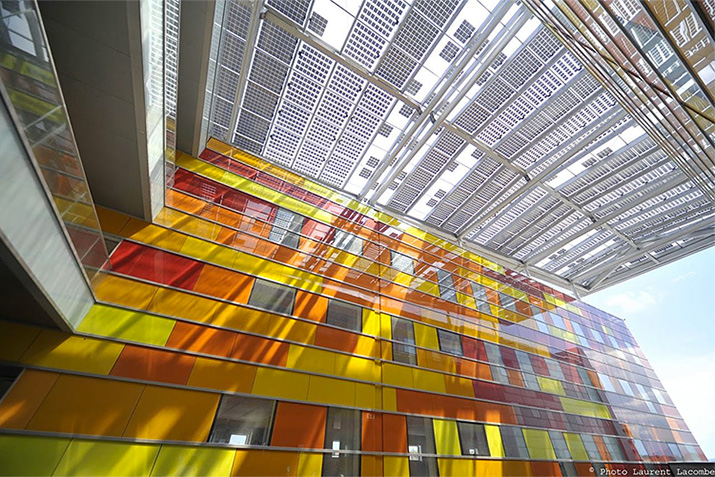 Ancient forms of architectural glass were far too costly for everyday use and were reserved for the most important buildings in Rome. It wasn't until the early 1950s that glass windows were widely available. We continue to push the evolution of glass windows today. Engineers are now exploring how energy saving glazing options can help cut costs on heating or air conditioning, as well as provide shade.
---
September 13, 2018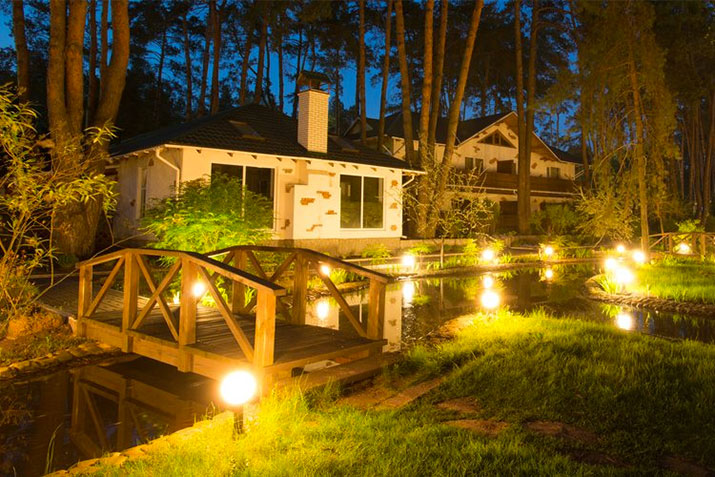 If your business has expensive energy bills, a dark and eerie parking lot, or your current lampposts and lighting fixtures are corroding, it might be time to make the investment in a new commercial lighting system.
---
July 16, 2018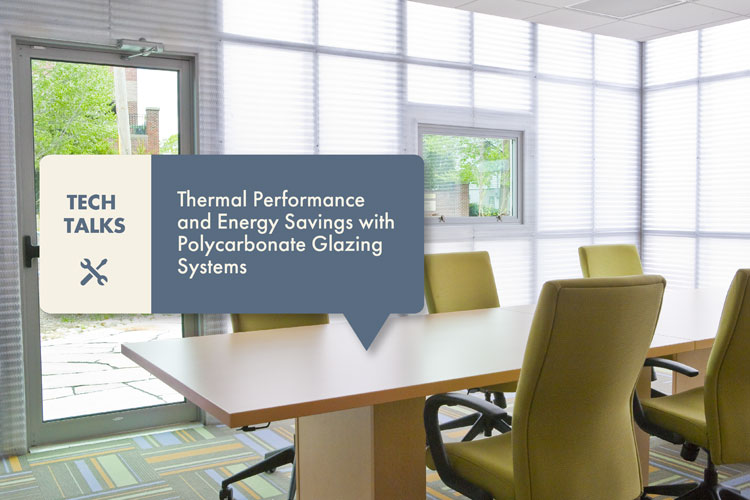 Q: Do Cellular Polycarbonate Glazing Systems Offer Thermal Performance and Energy Savings? One of the most prevalent complaints building owners and facility managers receive is that the occupants are too hot or too cold. This is especially true of tenants seated directly next to a window or other daylight opening. They want the daylight, but they also expect an ideal interior temperature. The high insulating and thermal performance of CPG (Cellular Polycarbonate Glazing) systems can accentuate the benefits of daylighting, improve occupants' comfort, and contribute to owner's energy savings and overall building value.
---
November 1, 2017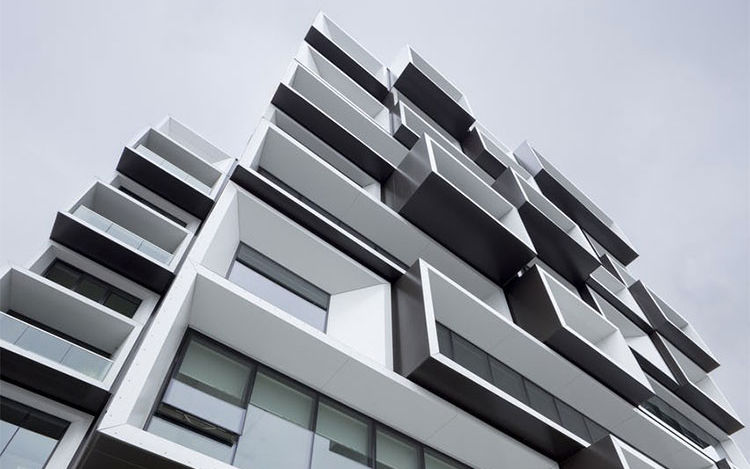 The 10-story, LEED® Gold certified, mixed-use, transit-oriented development known as Slate is helping revitalize the Burnside Bridgehead area in Portland, Oregon. Formerly a vacant lot called Block 75, the new building features window, entrance, unitized curtainwall and panel systems finished by Linetec. Contributing to the building's high energy-efficiency and sustainability goals, Linetec also provided the thermal improvement services for the glazing systems' aluminum framing.
---
October 5, 2017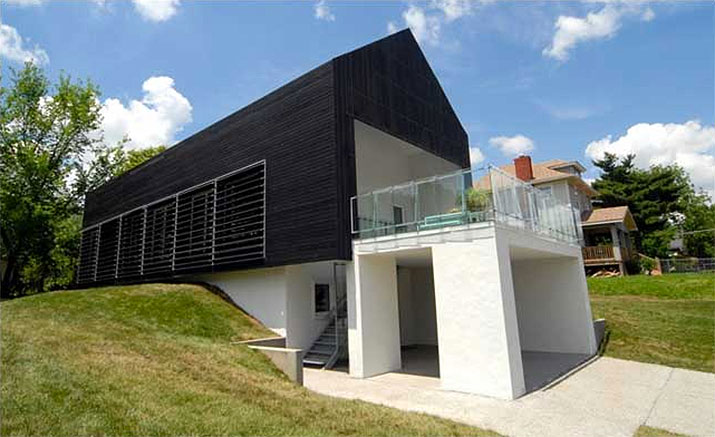 Designed to use minimal energy through affordable, passive means, this 1,700-square-foot house in the Prescott, Kansas neighborhood, is just minutes from downtown Kansas City. To achieve its goal of a 90-percent reduction in heating and cooling costs, strategies including louvers, thermal mass, high-performance windows, super insulation, southern orientation and an airtight building envelope were employed. National Gypsum's Gold Bond® BRAND eXP® Interior Extreme® Gypsum Panels are components of this project.
---
July 27, 2017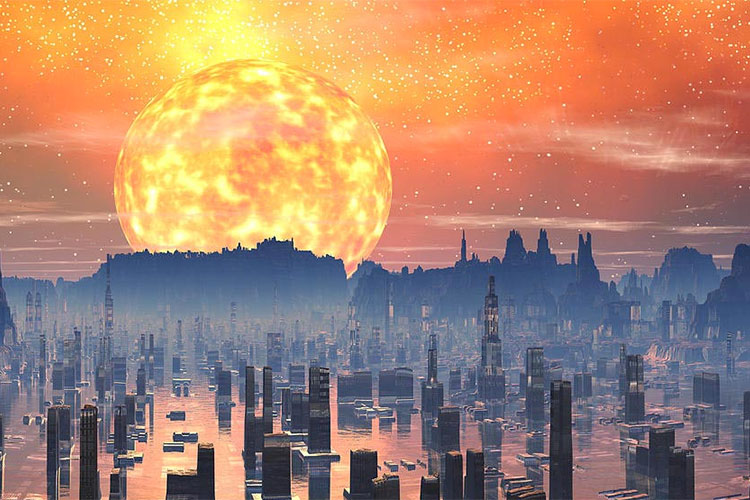 With the effects of global warming upon us, architects and building owners need to mitigate its impact in the built environment. This is not a new idea, but the necessity for design that protects against volatile weather, rising temperatures, and insect-borne diseases is now more pressing than ever. Last year, the U.S. Army Corps of Engineers created the Building Resilience website, a tool that connects community planners, home builders, architects, and engineers with building science, climate data, and community resilience resources. This is crucial information designers and building owners need if they want to confront the effects of climate change. As daylighting manufacturers, we have some thoughts on how daylighting can be used to reduce the impact of global warming on the built environment.
---
June 29, 2017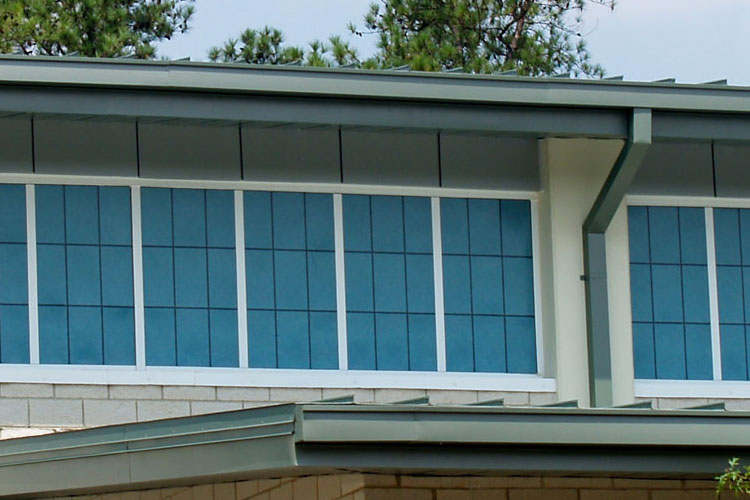 Clima-Tite™ features pultruded fiberglass support members for a new level of thermal performance and condensation resistance.
---
May 17, 2017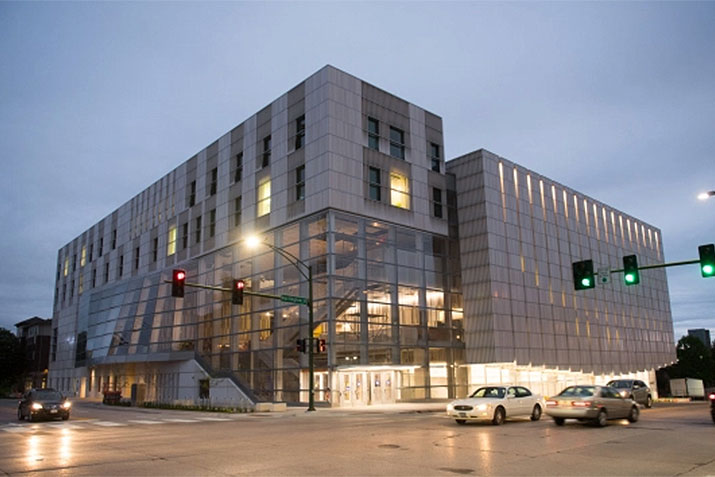 The University of Iowa (UI) School of Music in Iowa City celebrated its 110th anniversary with a new home – Voxman Music Building. Designed for durability, sustainability and the highest acoustic performance, the 190,000-square-foot project features energy-efficient window and curtainwall systems, finished and thermally improved by Linetec.
---
May 3, 2017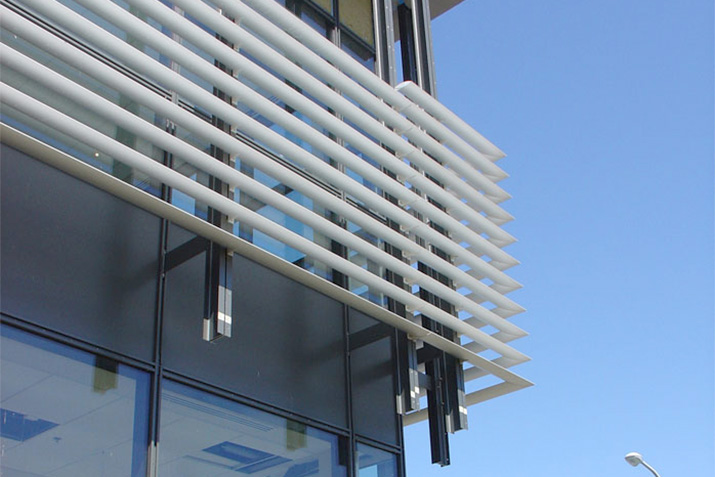 ---
April 20, 2017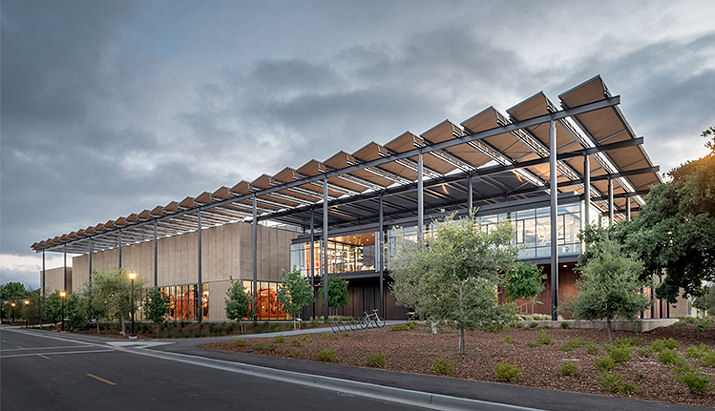 AIA and the Committee on the Environment (COTE) announce this year's recipients of the COTE Top Ten Awards, the industry's premier program celebrating sustainable design excellence. Now in their 21st year, the Top Ten Awards highlight projects that exemplify the integration of great design and great performance. Submissions are required to demonstrate how the project aligns with COTE's rigorous criteria for social, economic, and ecological value.
---
March 1, 2017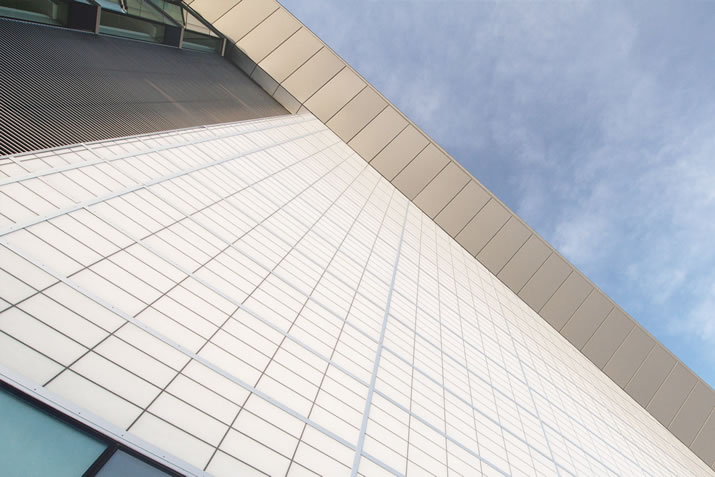 What happens when you bring together 250,000 people from around the world for six days in Munich, Germany? Ideas are exchanged. Best practices are shared. Deeper levels of understanding are reached. That was, in a nutshell, BAU 2017, the world's leading trade fair for architecture, materials and systems with the 2,210 exhibitors from 45 countries. More than 80,000 people had, like us, travelled overseas.
---
January 6, 2017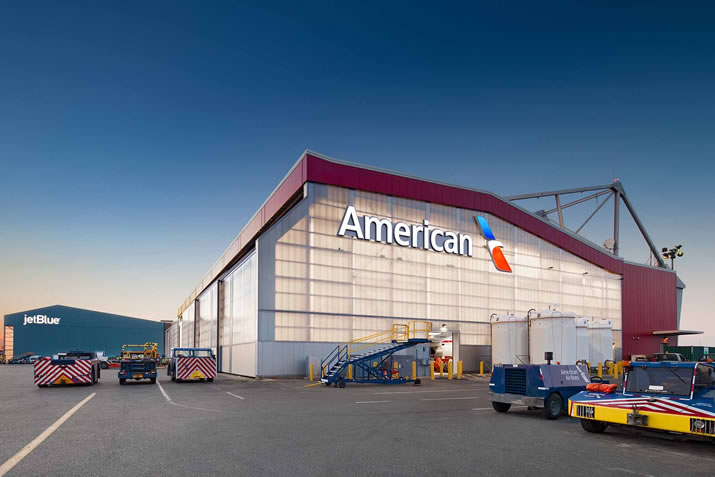 Sign-up for a Toolkit to take EXTECH's registered CES course. Earn 1 LU and 1 HSW by completing. The Toolkit also lets you track and save downloads, easily order samples, and delivers a collection of tools from around the web in your sidebar.
---
January 5, 2017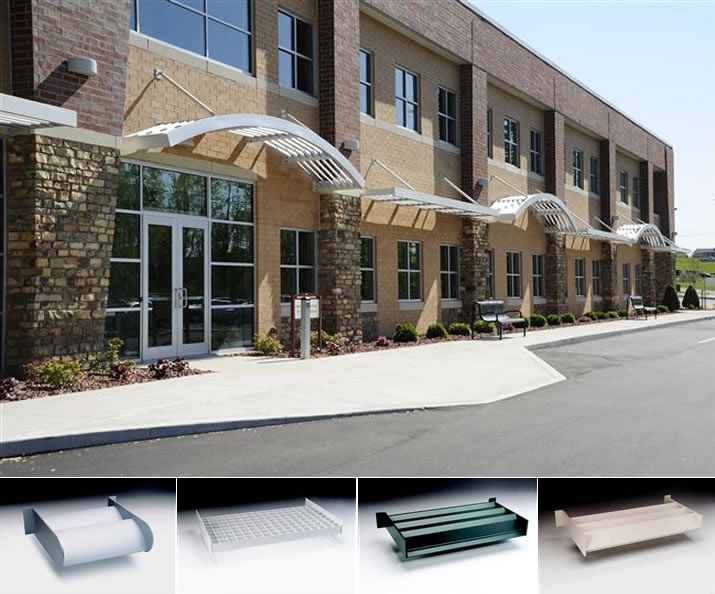 Ruskin Sunshades offer energy savings by reducing solar heat gained through glazing. With a wide variety of available blade styles and configurations, they also provide aesthetic appeal to the building exterior.
---
December 5, 2016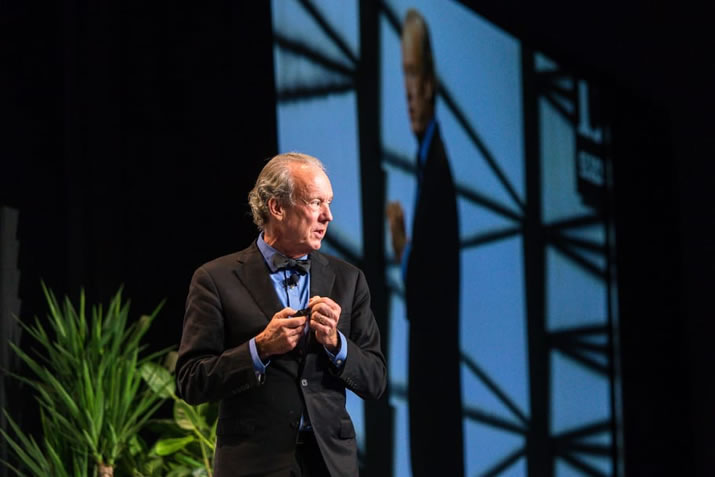 Carbon-positive cities, biophilia, and data-centric decisions define the next American city that architects can help create.
---
November 25, 2016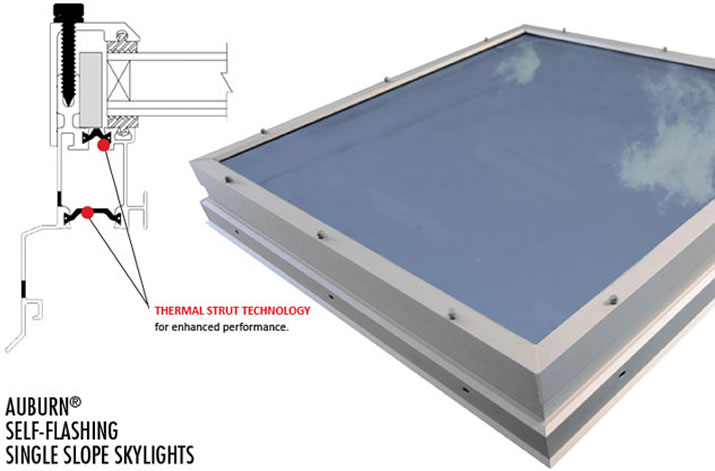 Major Industries, in conjunction with Greenbuild 2016, announced the release of a new line of Auburn® single slope skylights. These new high-performance glass skylights feature thermal strut technology for enhanced thermal performance, including better condensation resistance. These new Auburn® skylights are available in a variety of custom sizes and configurations, with custom finish options and more, and will also soon be available to purchase online at shopmajorskylights.com in select standard sizes.
---
September 19, 2016
EXTECH specializes in the use of cellular polycarbonate for its host of benefits including daylighting, energy savings, superior impact resistance and insulation properties. We provide a variety of translucent wall and interior panels, windows, skylights, and canopies for industrial and commercial clients. We also provide mortarless glass block systems and porcelain walls for use in outdoor rain/windscreens or interior applications, both of these products are extremely resistant to vandalism.
---
September 14, 2016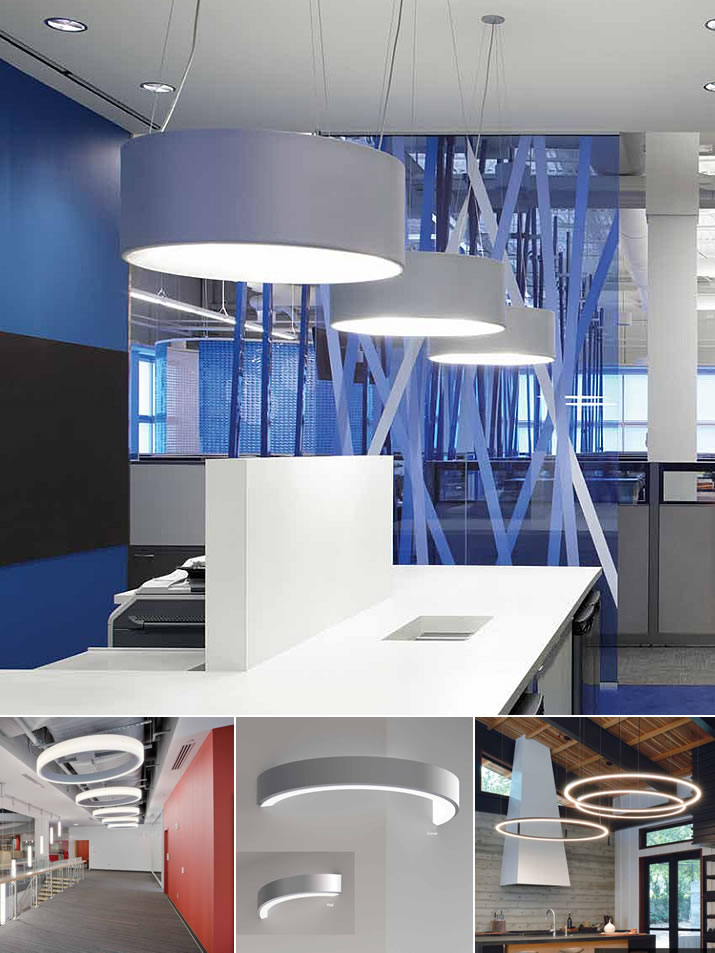 A variety of sizes and mount styles make Delray Circles a versatile, flexible choice for all applications and architetural styles. All feature the latest, best quality LEDs by Nichia, which employs a rigorous quality- controlled binning process to ensure consistent color temperature match across multiple fixtures. Delray's LED boards are built to operate well below the maximum current for which they're designed, increasing product life beyond the even the highest expectations.