architecture - engineering - construction

Fire Resistant
---
February 9, 2023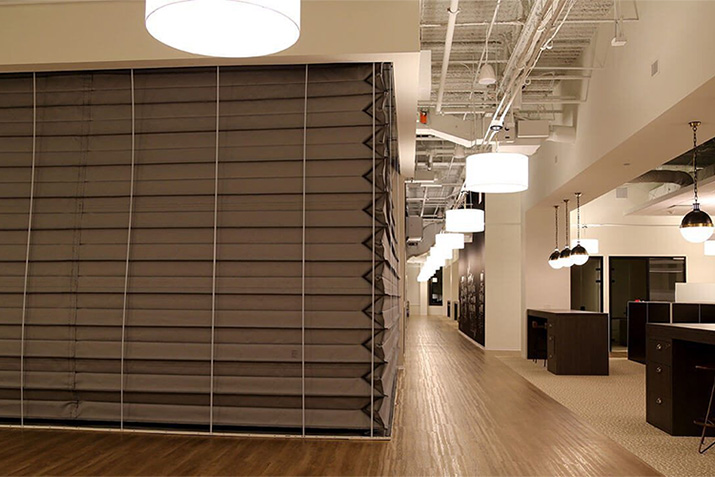 As an architect or designer, there is a lot riding on your recommendation of who should provide smoke and fire curtains on a project. The provider should have a single source responsibility for materials and labor while also providing service capabilities once the project is completed. Here are the four key points we've found that need to be considered before making this vital decision.
---
February 7, 2023
Fire resistance is the property of a material (such as insulation) or assembly of materials to withstand fire, continue to perform its given function and/or provide containment of a fire for a specified period, and prevent the fire from spreading. The occupancy level, building type and egress requirements based on national, state, and local codes will dictate the use of many more fire rated openings throughout most of these buildings. So, what exactly is a fire-rated door, and how is it different from any other door in your building?
---
January 31, 2023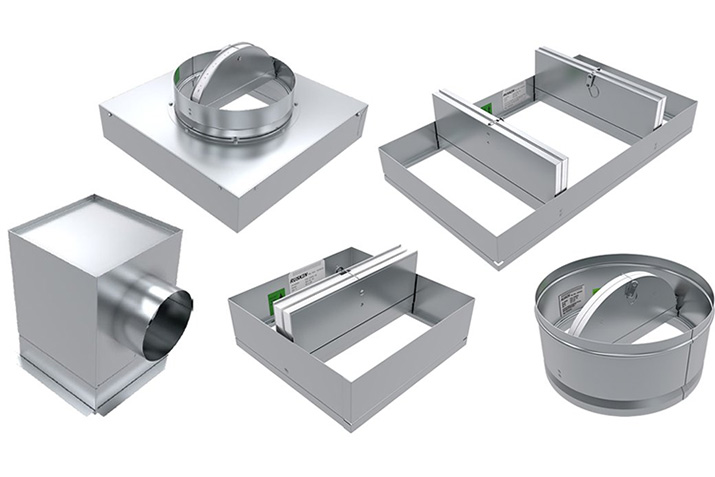 From light duty commercial applications to heavy duty industrial and process applications, Ruskin's comprehensive product portfolio includes high performance quality for every application. The commercial dampers provide low pressure openings with exceptional pressure drop performance, while the industrial line includes heavier gauge materials to withstand the high velocities and back pressures associated with these applications.
---
January 11, 2023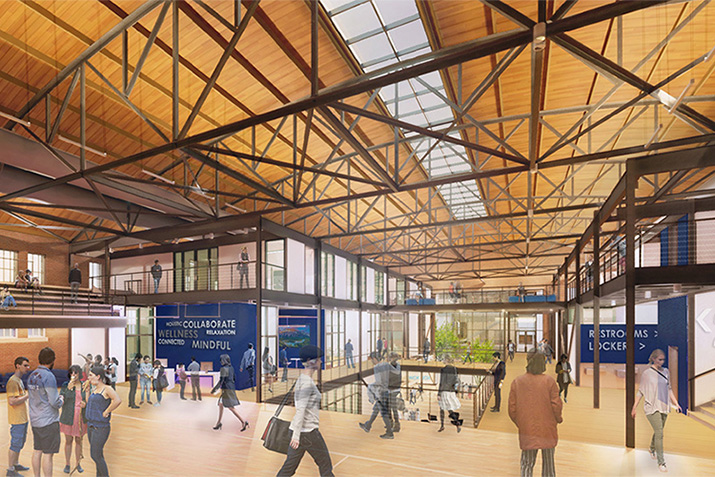 As part of the University of Arizona's revitalization project, the school's Bear Down Gym was remodeled to help create the university's new Student Success District. The multiphase campus building renovation project included renovations to the Main Library, Science Library and Bear Down Gym buildings as part of the school's initiative to enhance student performance. But this kind of undertaking comes with a number of challenges, especially when some of the buildings on the campus are almost 100 years old.
---
December 16, 2022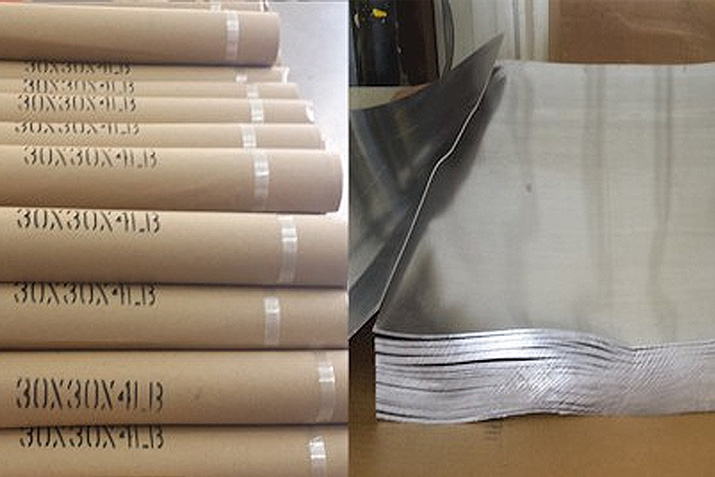 ---
November 16, 2022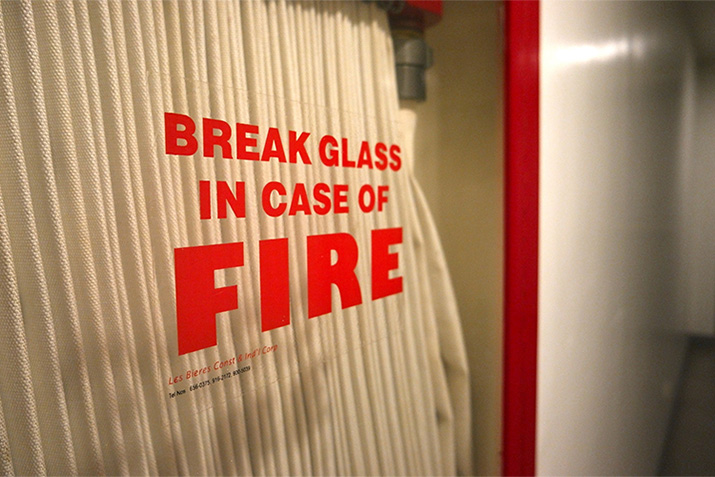 With contemporary technology, the fire safety business continues to see impressive leaps in innovation. Fire safety advances that would have seemed like science fiction a decade ago are now becoming a reality. Take a look at some of the most recent breakthroughs in fire safety technology and how they are saving lives:
---
September 1, 2022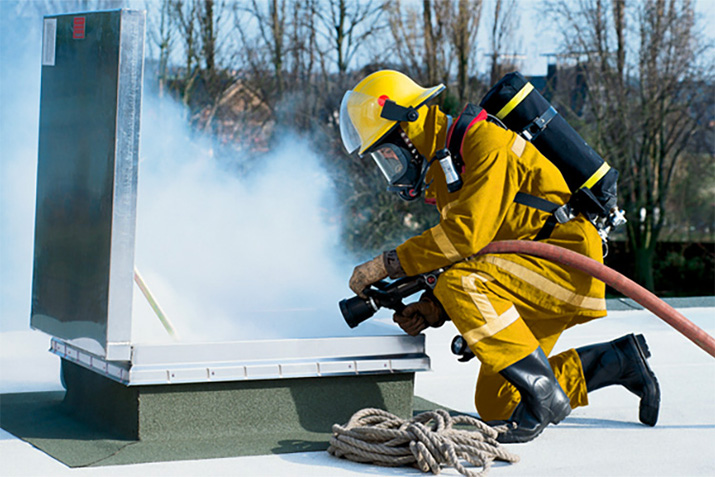 Automatic Smoke Vents protect property and aid firefighters in bringing a fire under control by removing smoke, heat, and gases from a burning building. Smoke vents are ideally suited for large expanses of unobstructed space such as factories, warehouses, auditoriums, and retail facilities. Mechanical smoke vents are activated upon the melting of a fusible link and options are available for smoke detector and fire alarm activation.
---
August 5, 2022
Interested in Smoke Guard elevator protection? Follow these steps and enter your dimensions to view suggested products. You can also give us a call and talk with one of our experts!
---
May 20, 2022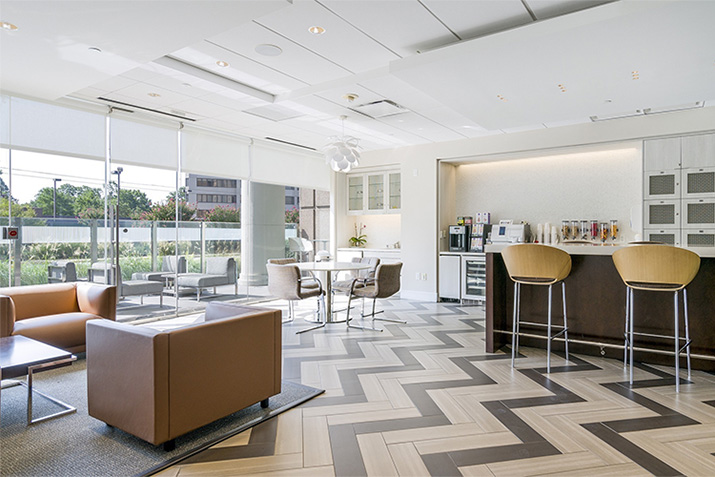 Smoke and fire protection systems are required by code for any commercial building. However, when designing office spaces, it's important to pay special attention to where fires are most likely to occur. View the top six.
---
March 21, 2022
Diving into the world of acoustical ratings is like opening a can of alphabet soup. You're unsure which letters will float to the top, what their significance is and how to unscramble and define the mishmash of letters staring at you. While there is a jumble of letters, the critical ratings for determining the acoustical quality of building products fall into two groups: Sound Transmission Class (STC) and Outdoor-Indoor Transmission Class (OITC). Depending upon the structure being built and the application of the products, the difference in the ratings is essential for architects, designers and construction teams to understand.
---
March 11, 2022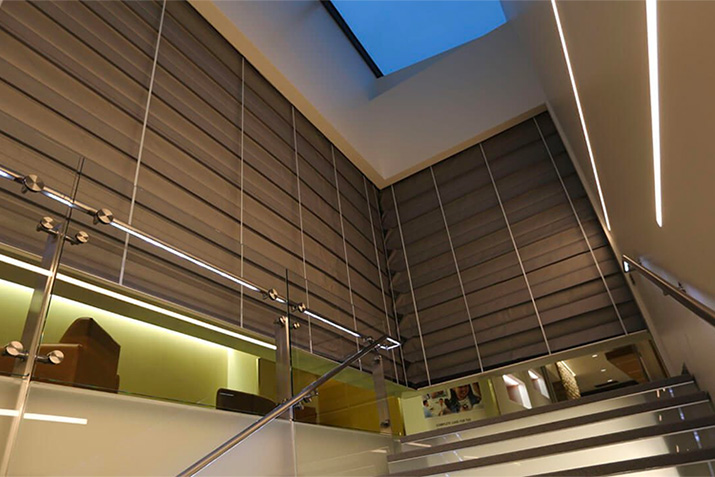 It's well known that commercial buildings must meet specific code requirements when installing fire and smoke mitigation systems. Most projects will include the use of either smoke barriers or smoke partitions — but what's the difference? A smoke barrier is intended to stop the spread of fire and smoke from one area to another and the materials used to construct it will have a designated fire rating of their own. Smoke partitions are not necessarily fire-resistant and are primarily used to stop the spread of smoke only. Below is a more detailed explanation of the function of both as well as examples of systems currently in use.
---
February 16, 2022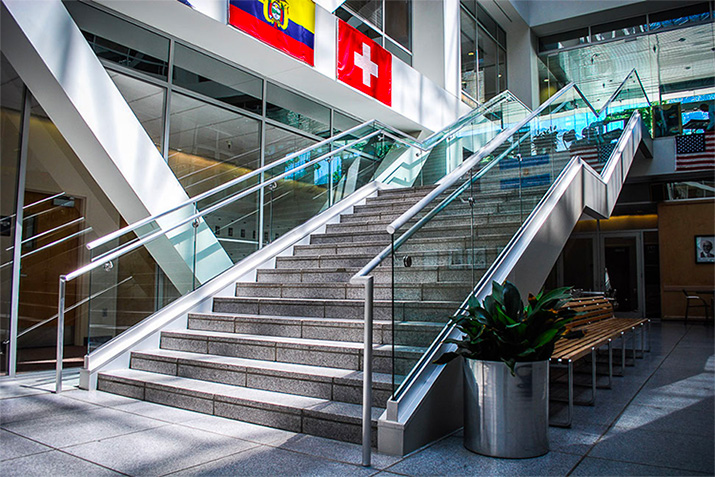 Glass railings lend an effortlessly modern visual appeal to both exteriors and interiors. However, glass railing code requirements need to be met in order to comply with safety guidelines and earn inspection approval. In this post Morse Architectural will list some of the codes you'll need to consider for your glass railing project to ensure you get the most value from your railing installation.
---
February 7, 2022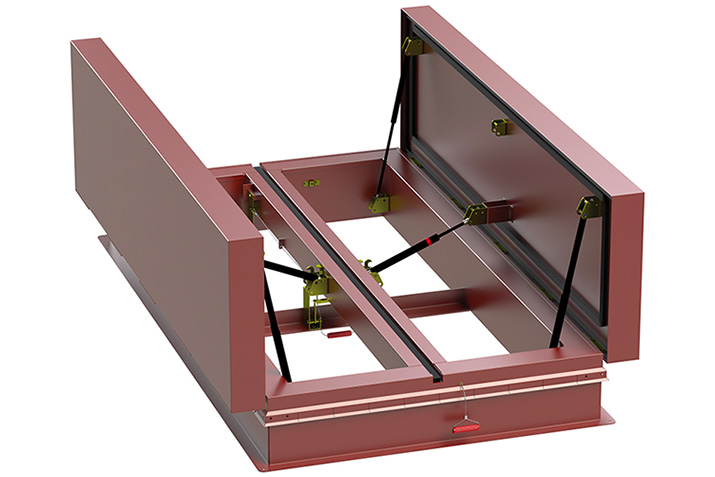 BILCO's ACDSV acoustical smoke vent is designed to guard against noise intrusion while providing the security of automatic smoke venting. Acoustical vents feature industry-high STC 50 and OITC-46 sound ratings. They are ideal for concert halls, theaters and other interior applications that require limited noise from the outside. Vents are available in steel construction and in a number of UL-Listed standard sizes.
---
December 29, 2021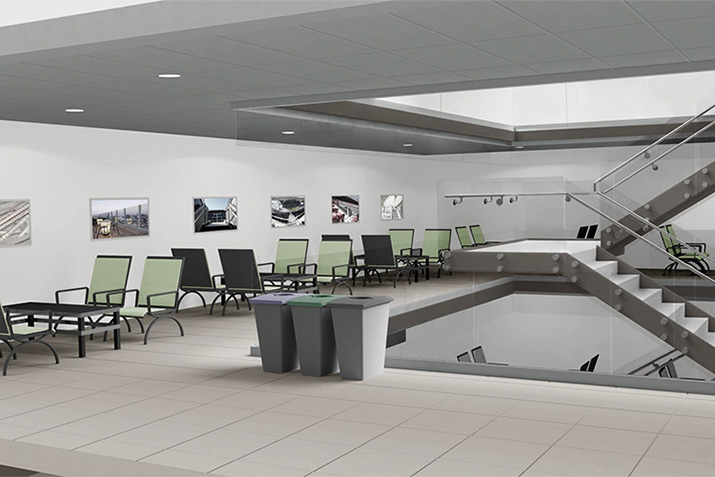 In the event of a fire, smoke – the largest cause of fire-related deaths – can travel just as fast as flames, posing major safety risks to a building and its occupants. To provide optimal protection against the spread and impact of smoke, Trex Commercial Products, a leading national provider of architectural railing systems, has introduced a new Smoke Baffle System engineered to serve the safety and aesthetic needs of today's commercial settings.
---
December 7, 2021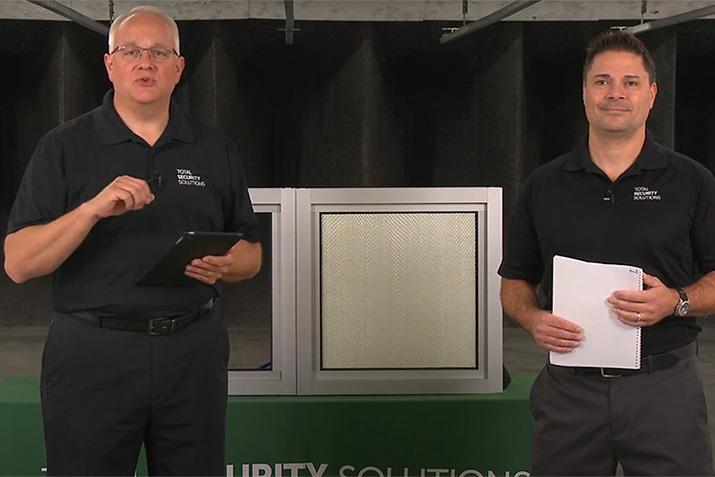 Learn the best security practices for corporate offices in this live-fire demonstration. #ballisticglass #bulletproof
---
November 26, 2021
When designing a new building or retrofitting an older building to meet current codes, it's important to understand that though smoke barriers and smoke partitions sound similar, they are unique installations that serve specific purposes. Both barriers and partitions can be used to help stop the spread of smoke in the event of a fire, giving occupants time to exit while preventing potential smoke damage. Smoke barriers and smoke partitions are critical elements of an effective smoke and fire mitigation strategy. By understanding what each of these installations specializes in and where they should be installed, you can make sure that your building is optimally protected from smoke.
---
September 6, 2021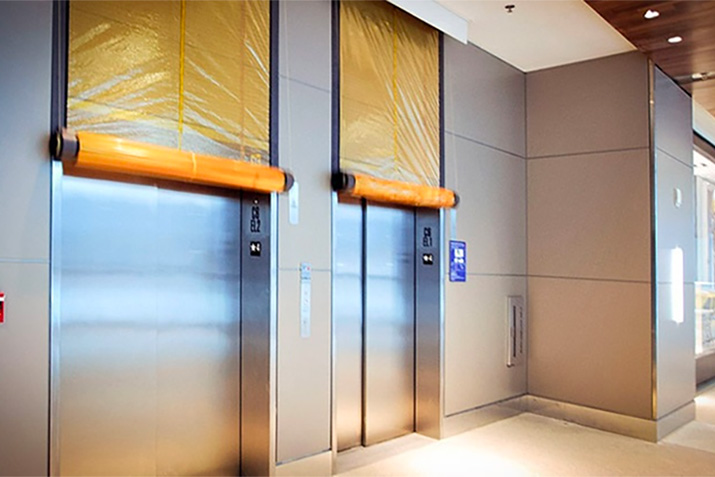 The original high performance 'orange' opening protective for elevator openings. Our compact smoke and draft control assembly deploys on local smoke detection to seal the fire-rated elevator door from vertical smoke migration. This assembly satisfies the IBC requirement for elevator opening protection – no enclosed lobby required.
---
August 11, 2021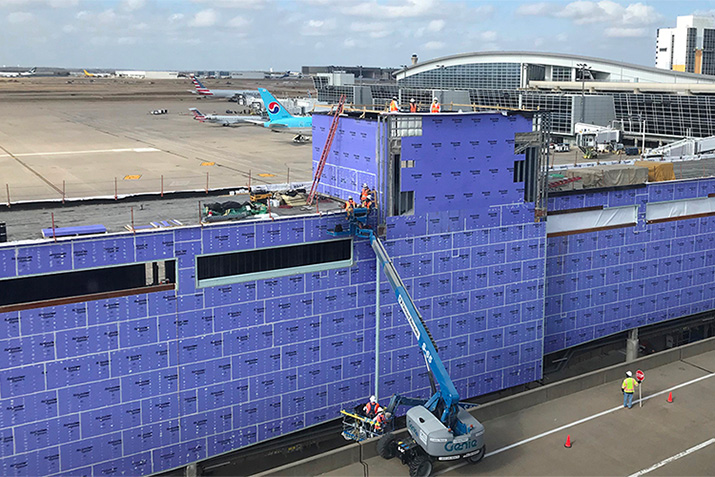 As an architect, you're often confronted with providing fire-rated horizontal assemblies in your designs. Sometimes it isn't feasible to construct a full fire-rated floor- or roof-ceiling assembly based on existing conditions, or it isn't possible to construct new walls up to existing rated assemblies due to height restrictions or physical obstructions, such as piping and ductwork.
---
June 2, 2021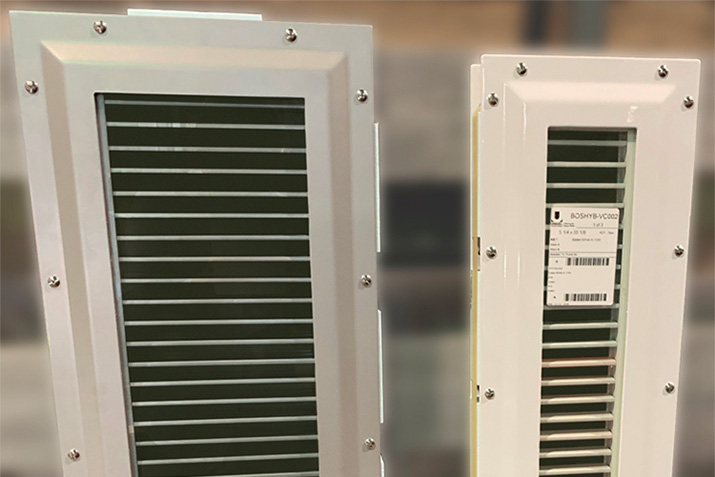 Vision Control® advanced louvered glazing technology provides unprecedented comfort and control of vision, light, temperature and sound. Its patented combination of cordless louvers between hermetically sealed glass panes ensure total privacy and optimal hygiene.
---
April 9, 2021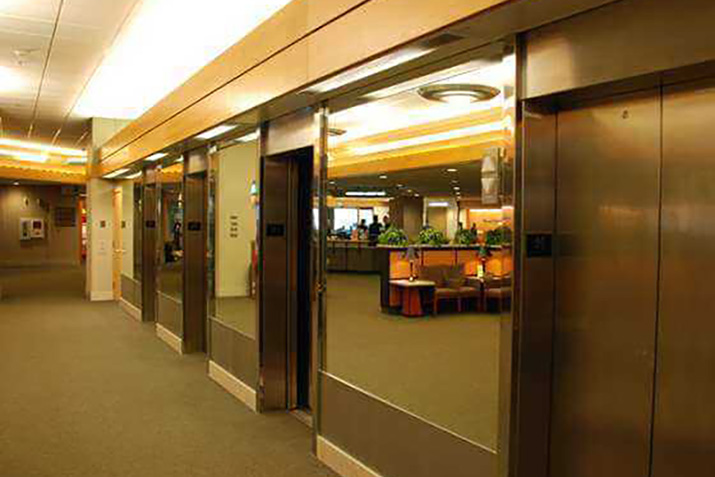 As someone enters your building, one of the very first stops they make is often at the elevators. Your elevators and your elevator lobby design need to meet certain criteria for comfort, safety and aesthetics. Paying attention to the following five factors in your elevator lobby can help ensure that your visitors and employees can access the elevator(s) in a safe and stylish environment.