architecture - engineering - construction

Fire Resistant
---
April 9, 2021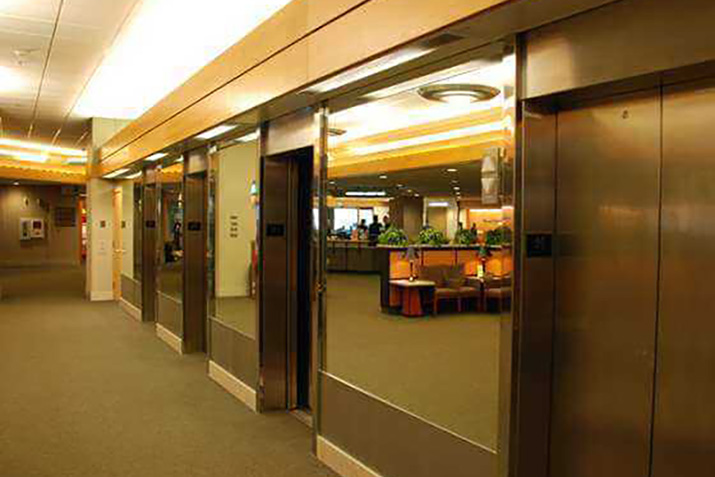 As someone enters your building, one of the very first stops they make is often at the elevators. Your elevators and your elevator lobby design need to meet certain criteria for comfort, safety and aesthetics. Paying attention to the following five factors in your elevator lobby can help ensure that your visitors and employees can access the elevator(s) in a safe and stylish environment.
---
March 5, 2021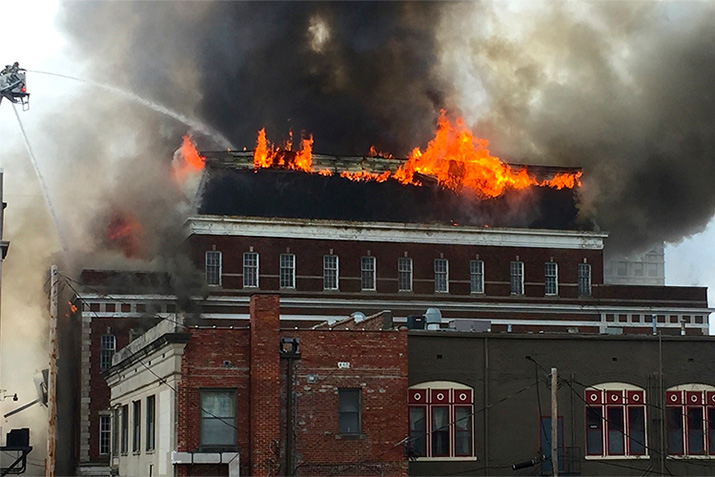 Workplace fires are a serious issue. Even if they happen during hours when no one is in the building, the damage and the cost of repair can be catastrophic. In 2018, fires caused more than 25 billion dollars in collective loss and damages. Of the fires recorded that year, more than 100,000 of them were non-residential buildings, with a range of associated causes.
---
February 3, 2021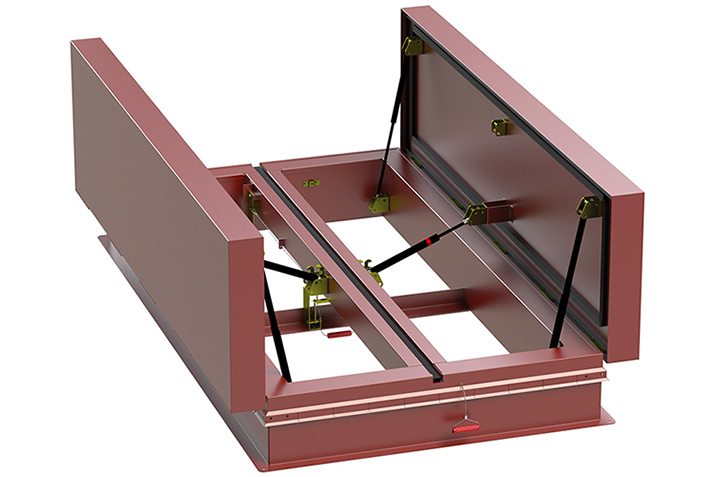 Diving into the world of acoustical ratings is like opening a can of alphabet soup. You're unsure which letters will float to the top, what their significance is and how to unscramble and define the mishmash of letters staring at you. While there is a jumble of letters, the critical ratings for determining the acoustical quality of building products fall into two groups: Sound Transmission Class (STC) and Outdoor-Indoor Transmission Class (OITC). Depending upon the structure being built and the application of the products, the difference in the ratings is essential for architects, designers and construction teams to understand.
---
November 18, 2020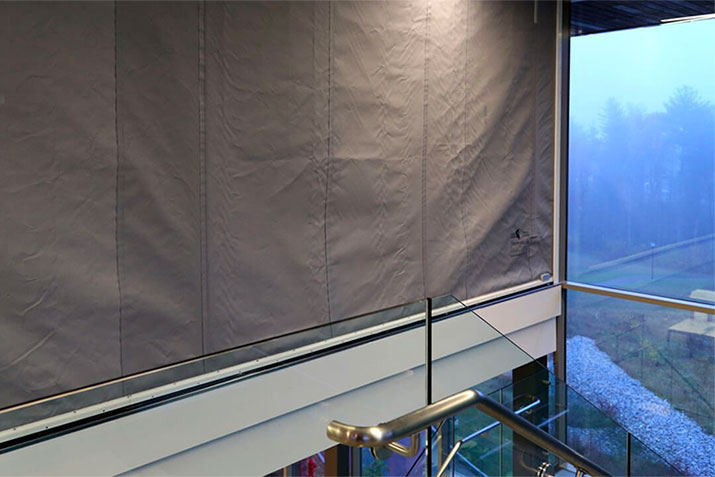 A lot of thought and planning goes into designing an optimal office environment. It is a place where your employees will be spending a great deal of time, so it needs to help them work productively, while also ensuring their comfort and safety. Putting together an office design means focusing on your brand, on the needs of your office employees and on the ways that those areas intersect.
---
October 2, 2020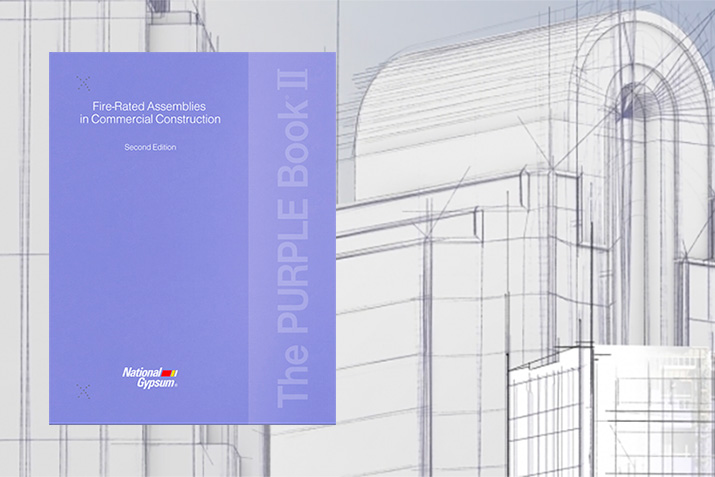 The PURPLE Book® II is an ideal commercial construction project resource with over 100 technical drawings. This is the second and newest edition. In 2013, National Gypsum Construction Services developed the original PURPLE Book® to help provide solutions to common fire-rated assembly problems in commercial construction. The second edition is now available. It is still the only resource in the industry that illustrates in detail how fire-rated gypsum assemblies intersect with other building components, like elevator shafts or steel beams.
---
July 3, 2020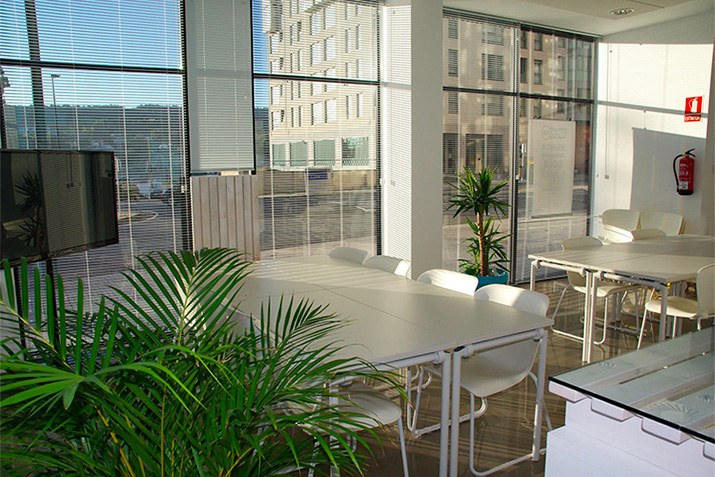 Have you ever thought about boosting your buiding's defenses with solutions like smoke curtains for additional safety and control? Depending upon the workplace in question, it might be legally required for a company's staff members to be professionally trained in fire safety. But all businesses should educate their staff in a few key areas. Read more about Strategies for Fire Prevention.
---
March 30, 2020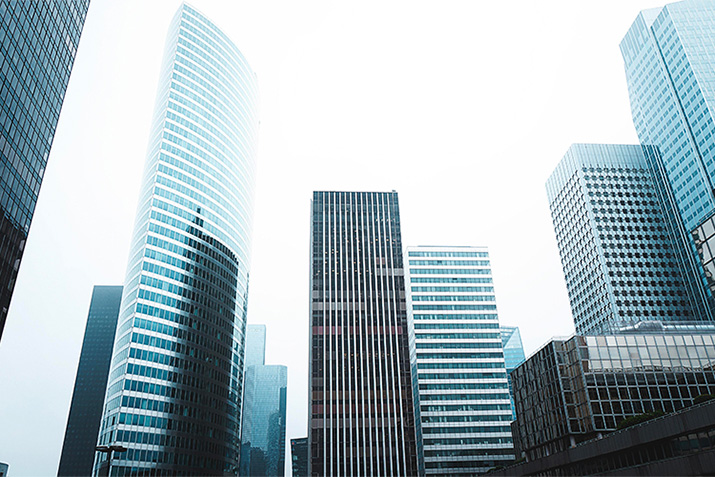 Most commercial buildings need to undergo yearly fire inspections to make sure that the building is conforming to local, state and federal fire codes. Some of these codes and the reasons for failed inspections can be traced to the building owner, while others are on the builder who should have ensured that they're included right from the beginning. In the event of the former, there is little that architects or builders can do. In the event of the latter, however, it is on you to make sure that the building is up to code and able to pass those inspections each year. Let's look at five reasons commercial buildings fail fire safety inspections, and how you can avoid them in your next project.
---
January 27, 2020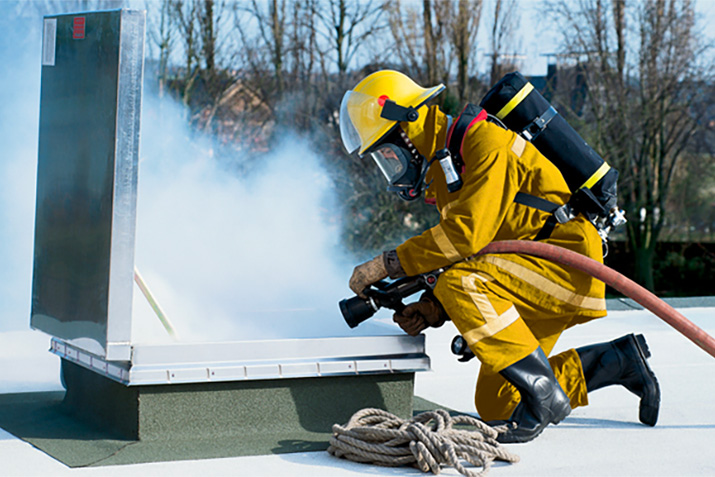 Automatic Smoke Vents protect property and aid firefighters in bringing a fire under control by removing smoke, heat, and gases from a burning building. Smoke vents are ideally suited for large expanses of unobstructed space such as factories, warehouses, auditoriums, and retail facilities. Mechanical smoke vents are activated upon the melting of a fusible link and options are available for smoke detector and fire alarm activation.
---
December 3, 2019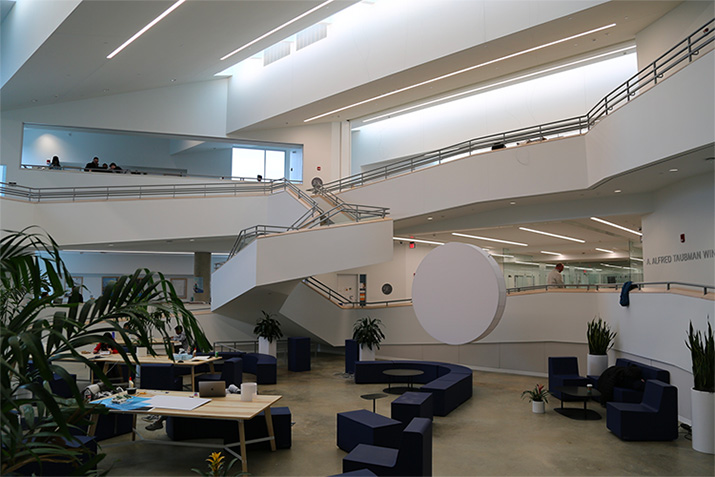 A multi-level atrium can be a beautiful and welcoming architectural feature to any building, creating a sense of openness and bringing in natural light. With an ever-increasing focus on energy efficiency and employee wellness, using natural light can make a building more attractive to potential tenants and visitors.
But several stories of open space pose unique challenges when it comes to fire safety planning. In the event of a fire, an atrium without the proper smoke and fire control technology can facilitate the rapid spread of fire from one floor to the next, leading to extensive property damage and creating dangerous conditions for building occupants as they evacuate.
---
November 8, 2019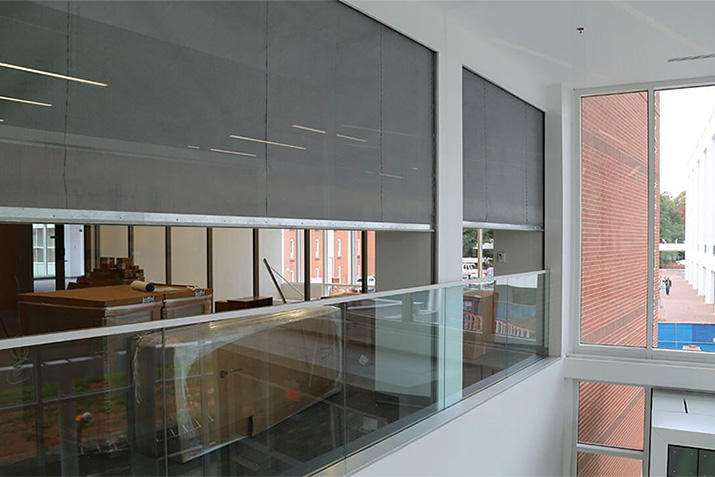 Fire suppression systems are required for all commercial buildings and some new residential buildings, as well. While it is possible to retrofit a building to include a suppression system at any time, it's often the most cost-effective solution to include one during the building design phase of the project. More and different methods of fire suppression can be included during design versus a retrofit where options may be more limited by the building or by expense.
Building a fire suppression system during the design stage is the most effective way of ensuring that you not only meet state or federal building codes, but also help minimize the risk and potential damage to the building in the event of a fire.
---
September 23, 2019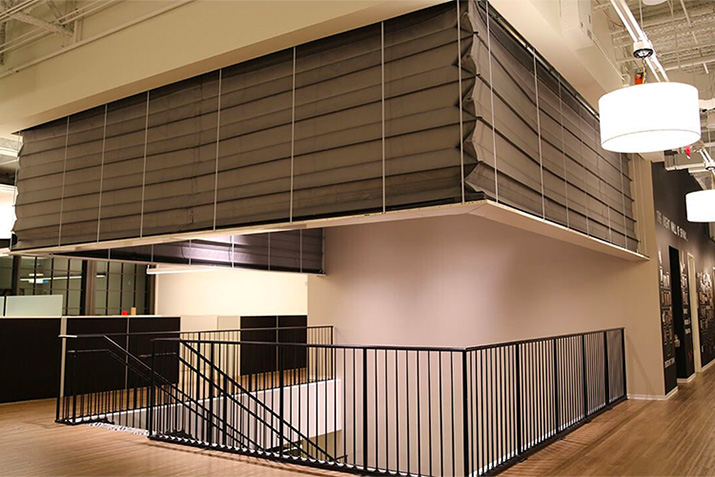 Smoke and fire curtains are a critical component of any fire and life safety system, but since they're generally out of sight during normal day-to-day operations, it can be easy for them to become out of mind. However, in the event of an emergency, you need to know that they are going to work. Not to mention, maintaining and showing documentation of testing may be required by local fire departments and insurance providers.
---
June 6, 2019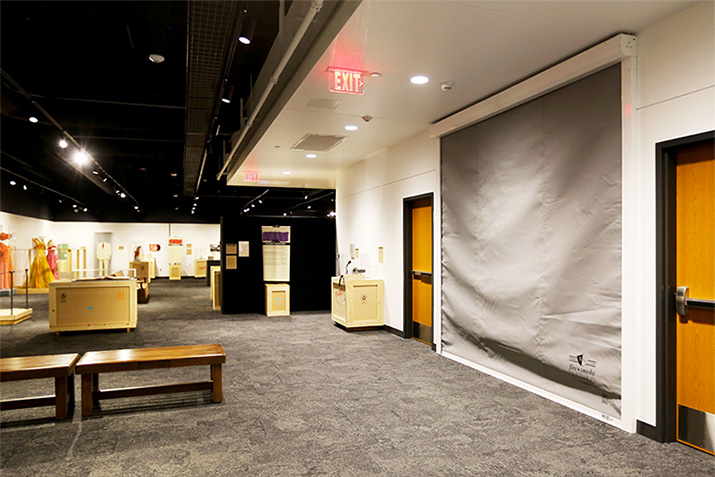 Every residential and commercial building needs a fire safety plan to keep occupants safe in the event of an emergency. For high-occupancy buildings, the need for a fire safety plan only increases due to the sheer volume of people that need to be able to exit quickly. No matter what type of building you are designing, whether it's residential, commercial or in the hospitality industry, be sure to include a detailed fire safety plan to ensure the safe evacuation of the entire building in the event of an emergency.
---
April 19, 2019
It's no secret that color provokes emotion. Warm colors, such as those that are bold in appearance like red or yellow, promote positive emotions and are often found in the signage of retail brands. Cool colors, like green and blue are meant to calm and are said to make a space feel larger.
The use of color is viewed quite differently by many in the world of architecture. Some consider it secondary to building form and structure, with architecture critics referring to color decisions as personal in nature, difficult to discuss, and hence inconsequential.
To read the full article by Sto Corp. on Exploring Color in Architecture, please visit: http://blog.stocorp.com/2019/03/exploring-color-in-architecture/.
---
December 28, 2018
Fires are one of the most frightening and potentially devastating events that can happen in the workplace. In order to protect your staff as well as your building, it's vital to carry out regular fire safety inspections and outfit your building with the right equipment.
---
October 10, 2018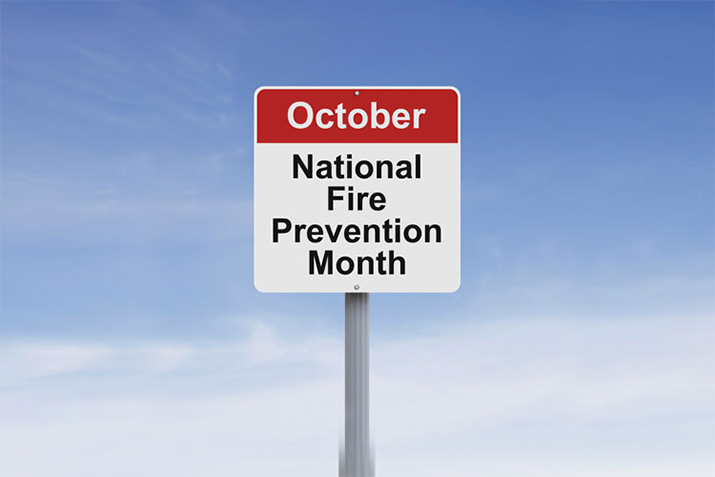 Monday marked the beginning of National Fire Prevention Month. Every October local fire stations and other fire protection and prevention agencies campaign safety, security and safe egress in the event of a fire. Dennis Hunsinger, former Regional Director of FEMA said "Annual Observances like National Fire Prevention Week and National Fire Prevention Month are excellent opportunities to focus on fire hazards – but we should all practice fire safety every day – at home, at work and at play".
---
March 2, 2018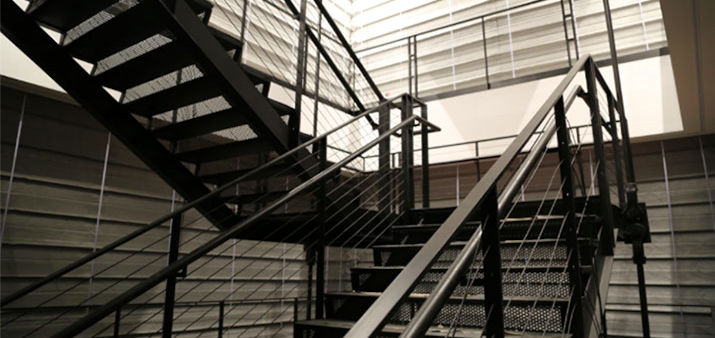 A fire in any building can be cause for alarm. Smoke and flames pose dangers to the people inside, while at the same time causing thousands of dollars to damage to the building itself in just minutes. High rise buildings in particular have very special needs when it comes to smoke and fire control. Because smoke can travel through a building very quickly, it makes it more difficult for occupants of the upper floors to reach clean air safely. That's why smoke control in high rise buildings is so important, and why simply having fire extinguishing equipment on site is not enough.
---
October 16, 2017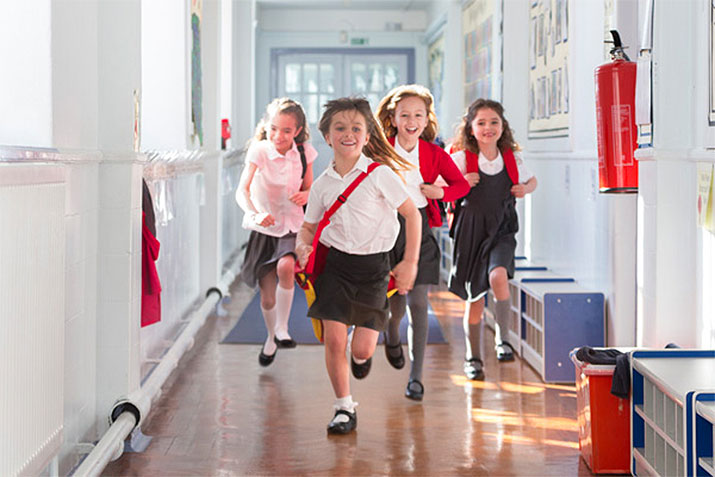 Fire retardant curtains, sometimes referred to as fire or smoke curtains, are curtains specially designed to keep building occupants safe from both heat and smoke during a fire. Fire retardant curtains are becoming increasingly popular as a passive means of fire safety. While many commercial buildings already utilize fire curtains, a growing number of schools now have these curtains installed for student and staff protection.
---
August 29, 2017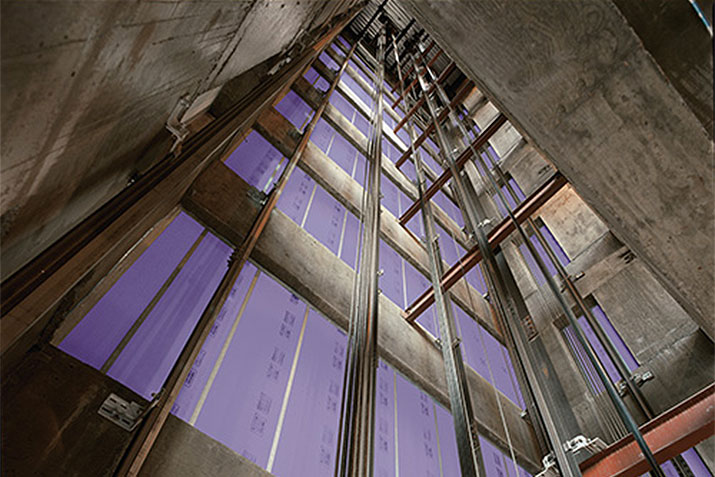 With the continued popularity of high-rise corporate headquarters, institutional buildings and high-density housing, the gypsum shaftwall system, known as the Cavity Shaftwall System, provides economic benefits – and also peace of mind due to its fire-resistant qualities.