architecture - engineering - construction

Sunscreen
---
November 14, 2022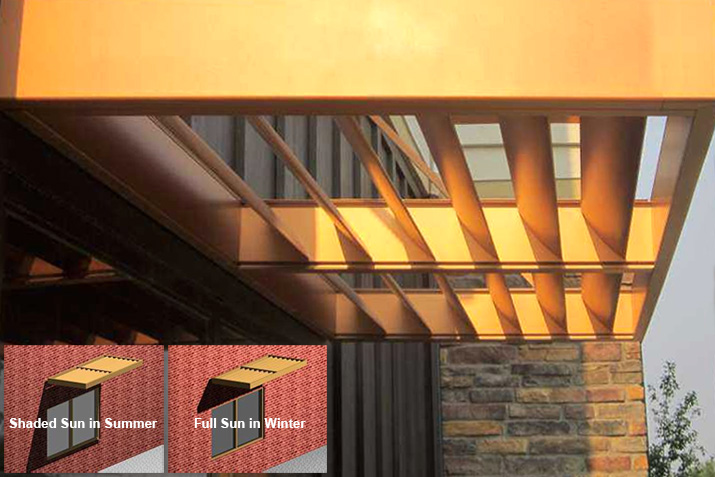 The primary purpose of a sunshade is to control the amount of direct sunlight through your building's windows. The benefits can be found in so many articles that we will not go into them here. The intent of this page is to show you how it works and give you insight into designing a louvered sunshade system that is right for your building, whether it is to be located in Houston, TX or Minneapolis, MN. The explanation can be as simple or as complicated as we want to make it. We opted for simple, yet effective. We will cover these topics: Where to shade How to shade Southern exposures How to shade Southeastern/Southwestern exposures How to shade Eastern and Western exposures
---
March 28, 2022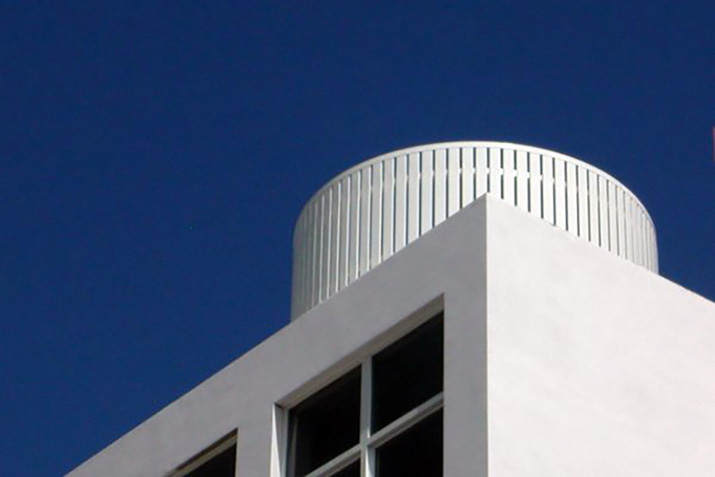 22-1/2° Pitched Louvered screens offer maximum visual concealment while allowing for adequate ventilation. This louver configuration allows for 30% free airflow, and the louver can be inverted (flipped upside down) to provide even more concealment from line of sight if needed. This very effective design is very attractive and convenient for large projects.
---
August 18, 2021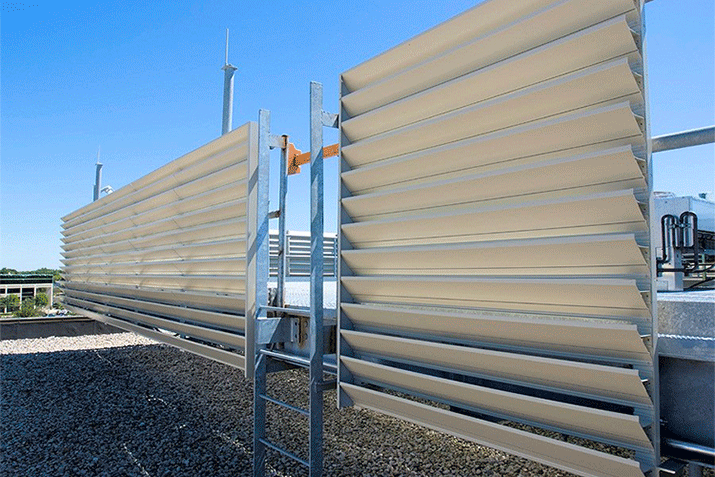 Louvers can be used as vision barriers to hide mechanical equipment and other unsightly items. Louver blades allow airflow and reduce the wind loads imposed on structural framing. Check out these three options:
---
May 26, 2021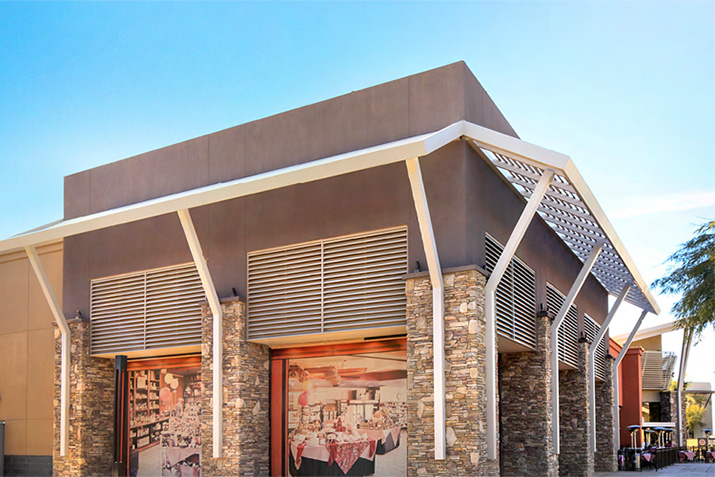 Ruskin Sun Control products provide optimal shading to promote lower energy costs and to cut down the glare on your buildings. These sun control solutions create comfortable environments and increase lifespans of mechanical equipment, resulting in higher productivity and sustainability.
---
October 26, 2020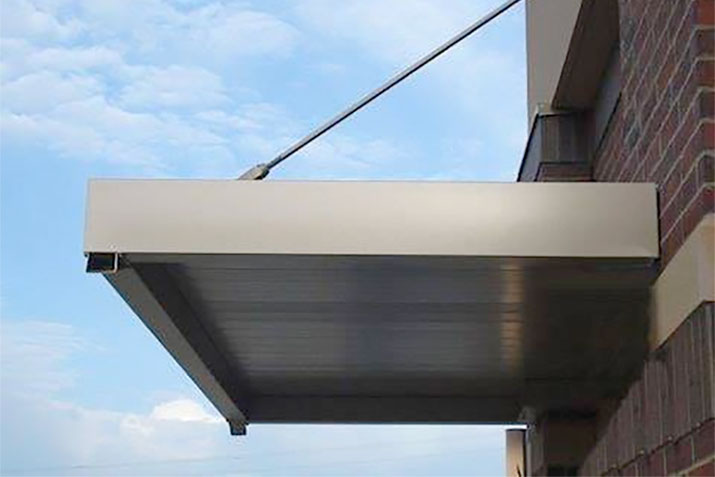 Use solid awnings as an entrance cover, walkway cover, or a fixed sunshade over windows to improve energy efficiency and occupant comfort. These versatile awnings are easily combined with our Louvered Sunshades, adding a distinctive appeal to any building.
---
July 10, 2020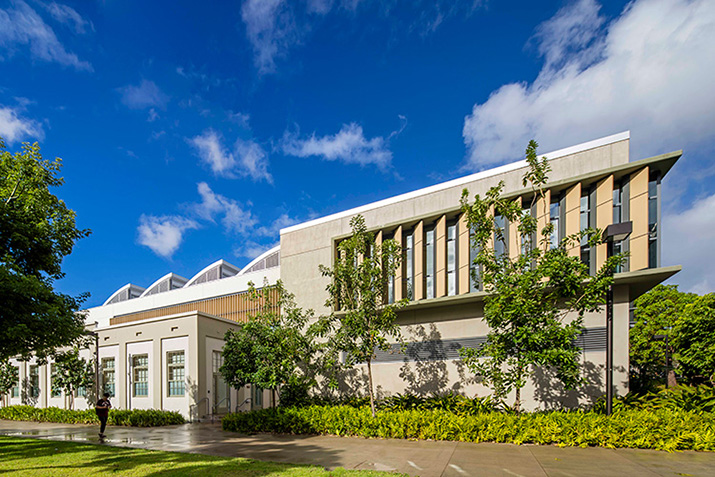 Architectural terracotta suncreen profiles from Argeton® can be used for feature parapets, as ventilating security screens or decorative architectural elements. The profiles or baguettes combine exclusive elegance with functional performance. Terracotta suncreens are available in a range of profiles, colors and shapes. They are mounted on continuous aluminium tubes spanning between structural supports which are attached to independent support framework. Profiles can be square, round, rectangular or elliptical and can be horizontally or vertically installed. Custom profiles are available.
---
January 20, 2020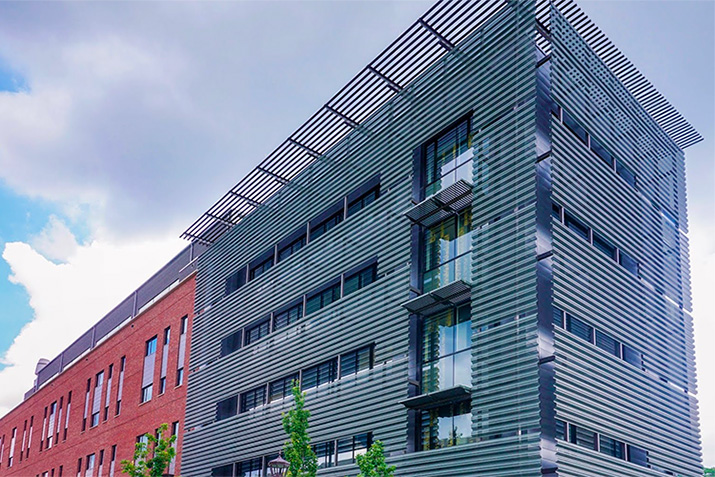 The Roger A. and Helen B. Krone Engineered Biosystems Building (EBB Krone) opened in 2015. It was built with the intention of creating a space where Georgia Tech engineers and scientists can work together on new medical technologies and curing diseases. Much like bees - or Yellow Jackets - the mascot of Georgia Tech, work together in a hive. It is possible that design architect, Lake Flato, and local architect Cooper Carry considered this when creating the building design.