architecture - engineering - construction

2021 January
---
January 29, 2021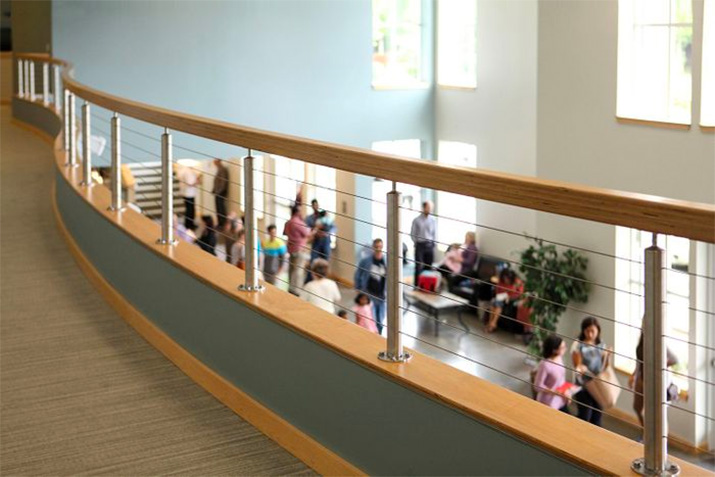 Stainless steel cable railing systems are revered for their beauty and longevity. The brushed finish, subtle curves and bold lines of the round stainless steel cable railing systems give them modern eye appeal and class that exceed anything on the market today.
---
January 27, 2021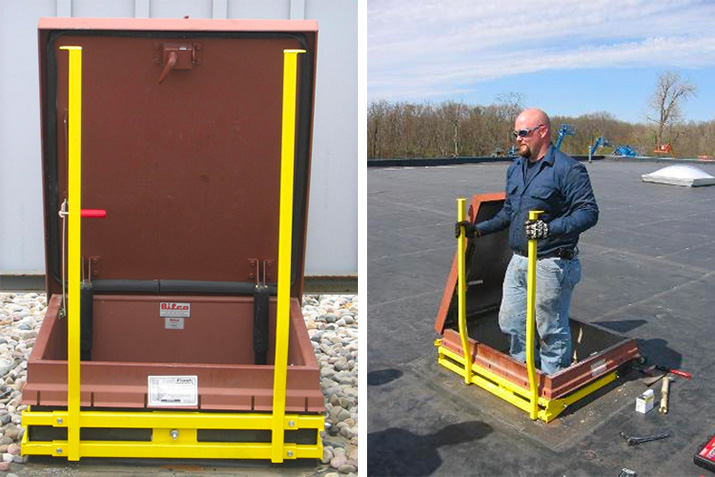 When you use a roof hatch, the Roof Hatch Safety Grab Bars make it much safer and more comfortable. Included drill bits and mounting hardware make the Grab Bars easy to install on your roof hatch. Constructed of heavy welded steel. Adjustable to fit all standard roof hatches 24" – 48". The only uninterrupted grab bars with hand stops meeting OSHA Regulation 1910.27(d)(3). Powder coated in safety yellow for lasting durability.
---
January 25, 2021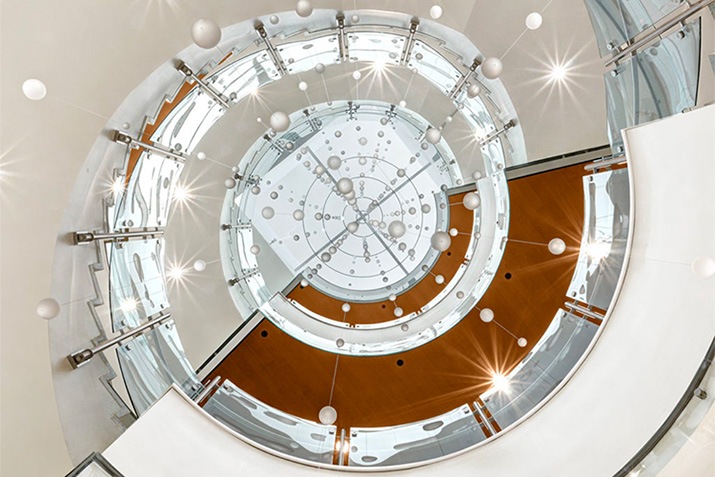 Today's commercial designs are all about organic, open concepts, which means glass elements are in high demand. In addition to enhancing views and creating a sense of openness, glass also promotes daylighting, which delivers health benefits and contributes to energy savings. The growing popularity of glass is great news for glaziers, but it can also be daunting – especially when it comes to specifying railings. While glaziers know glass, a high-performance glass railing system requires specialized engineering that may fall outside of their comfort zone or realm of expertise.
---
January 22, 2021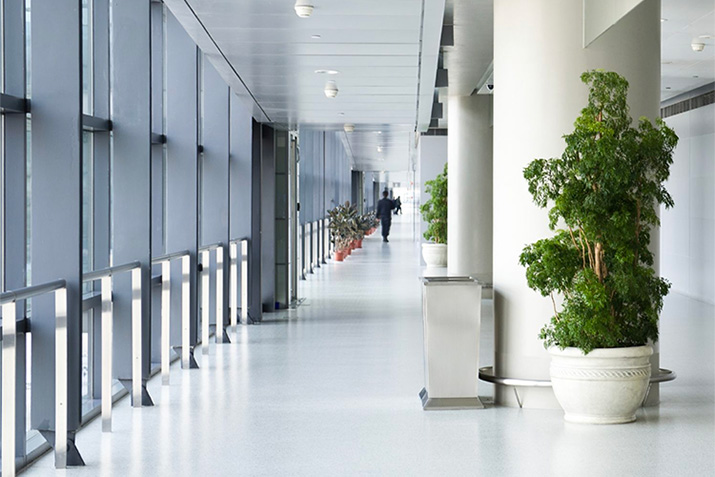 You've probably already heard of the benefits of having plants in your home, well, the same is true for your business. In fact, research shows that offices with thriving plants also thrive with enhanced performance and productivity. The truth is plants offer a number of benefits for you, your employees, and your office. Let's find out more!
---
January 20, 2021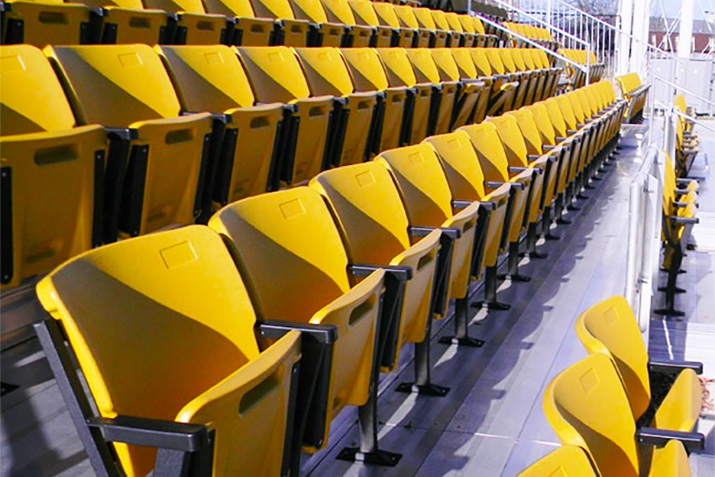 The popularity of bleachers in football stadiums, high school gyms and fire stations can be explained by pure economics. Businesses that rely on high attendance and accessibility to concessions use bleachers to increase their profits. Aluminum and steel bleachers may not be as comfortable as padded chairs, but they allow sports teams to drive up attendance numbers.
---
January 18, 2021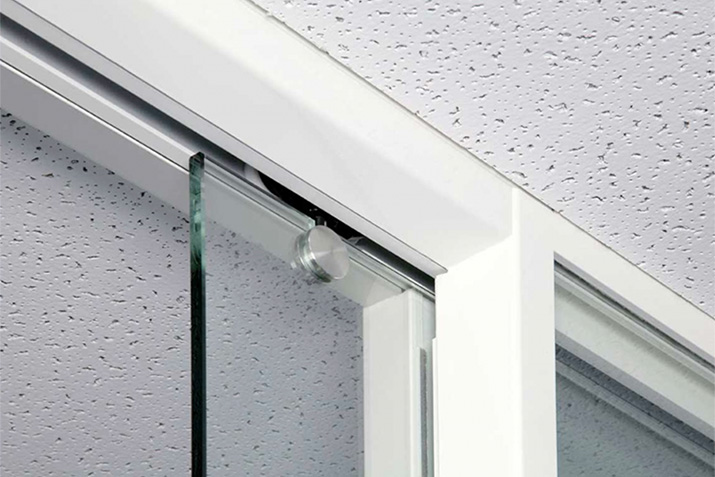 A modern office deserves modern conveniences. One modern convenience is the integration of tempered glass sliding doors. Offering safety and ease of installation and use, sliding glass doors are the perfect choice for your office.
---
January 15, 2021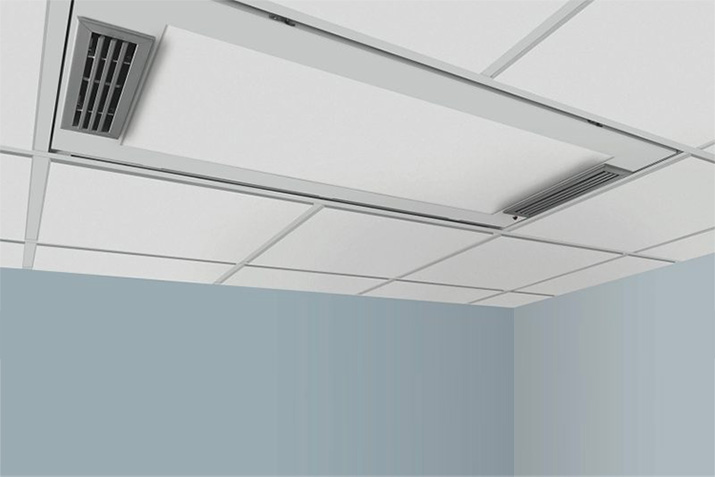 The Armstrong VidaShield UV24 System pairs a UV-C Air Purifier with ULTIMA Health Zone or SCHOOL ZONE Fine Fissured ceiling panels to offer safe, unobtrusive in-room air purification for cleaner air.
---
January 13, 2021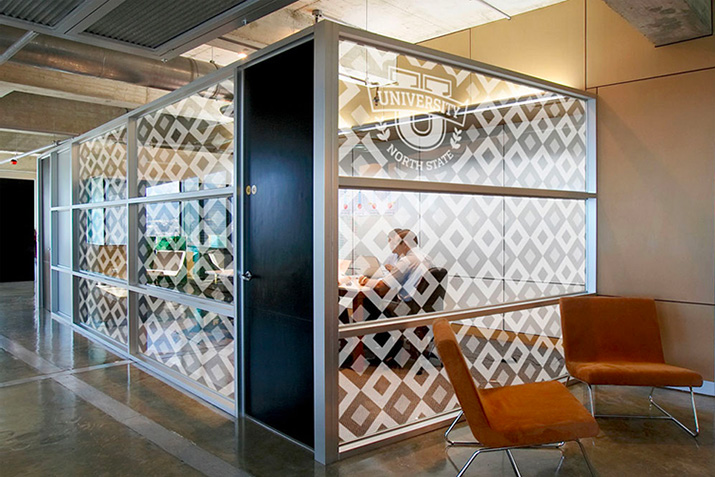 We're learning to live with COVID-19 right now as the virus has spread all around the world, and protecting ourselves has become even more necessary. That's where a protective partition comes in, giving you that extra comfort in knowing there is a physical barrier between you and the people around you. If you work in an office or anywhere that requires sitting in a room with other people, you should seriously consider a protective partition.
---
January 11, 2021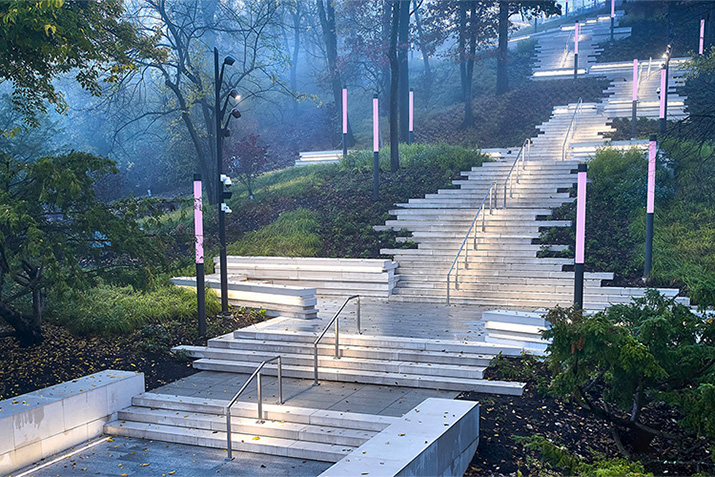 With over 300 custom pieces, this 450 foot climb brings art to the great outdoors. Located at the corner of Gilbert Avenue and Eden Park Drive, the Cincinnati Art Museum's Art Climb is a scenic stairway that allows for additional access to the northern museum grounds. Complete with guiding lights, safety handrails and seating areas, Art Climb is not only a work of art, it is a community driven, interactive exhibit and has become one of the most highly visited places in the city this year. Wausau Tile is proud to have been a part this family-friendly, community-related outdoor exhibit that allows interactions, activities and art to the people of Cincinnati.
---
January 8, 2021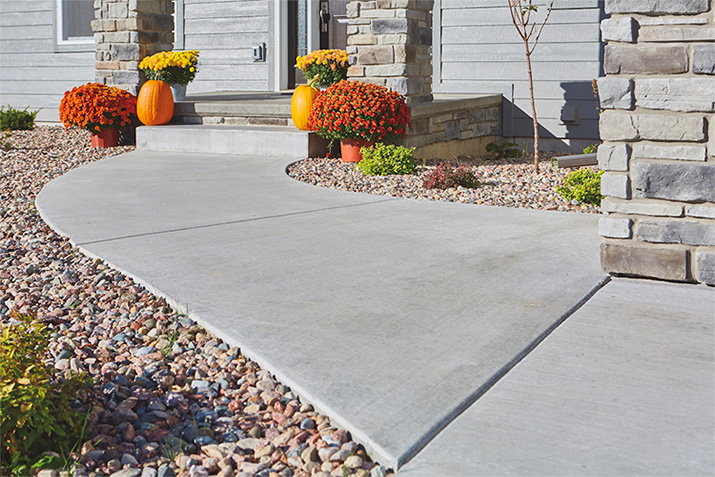 One of the best ways to enhance property value is through the addition of a concrete walkway, driveway, porch or patio. Ready-mix concrete serves an extended life cycle of at least 30 years and requires minimal maintenance over time. To meet and even exceed these service life standards, proper winter care of exterior concrete is essential.
Follow these tips to protect your investment and ensure its longevity:
---
January 6, 2021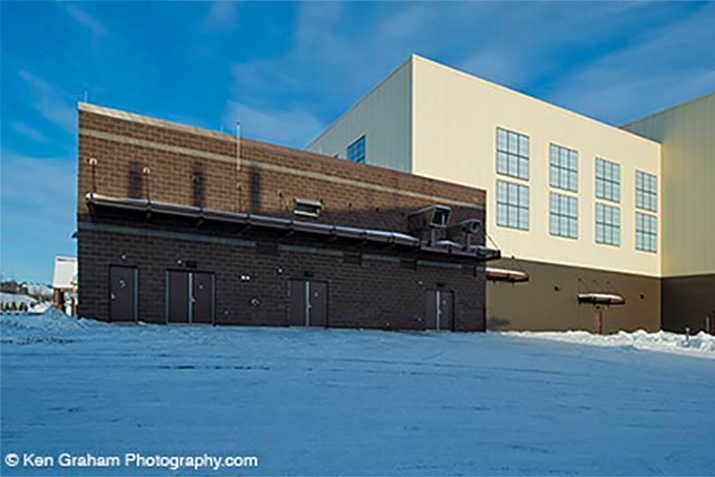 Since Major is based in central Wisconsin, we're all too familiar with cold weather and snow. But is your daylighting system up to the challenge? Is the space losing $$ in the colder months due to heat loss? Do you need a skylight or wall system solution that will stand up to the toughest environments?
---
January 4, 2021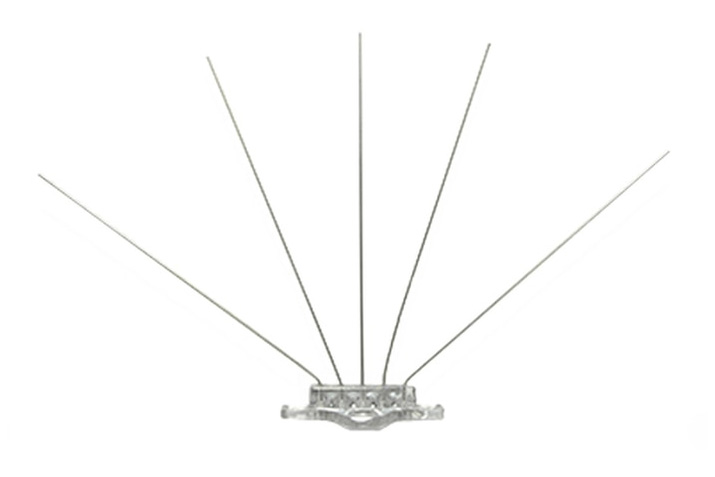 Employing physical barriers that prevent roosting is the best way to protect your property from bird damages, and bird spikes are the most effective, least expensive bird deterrent available on the market today. Bird spikes have been around for over 50 years as a simple barrier against birds roosting on narrow, horizontal surfaces such as ledges, sills, pipes, chimneys, signs, and gutters.
---
January 1, 2021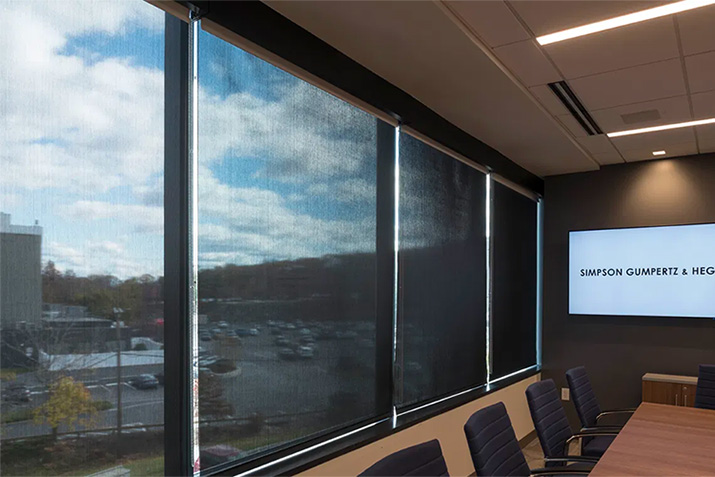 Shade automation helps improve productivity by reducing glare and solar heat gain, while still allowing natural daylight and views to the outside. When we introduced our IntelliFlex® I/O scalable, automated shade control system, we knew we were onto something good. IntelliFlex I/O is highly customizable and can grow and adapt as needs change without replacing existing hardware and wiring, providing a scalable automation solution ideal for projects no matter how big or complex.