architecture - engineering - construction

Ceiling
---
March 17, 2021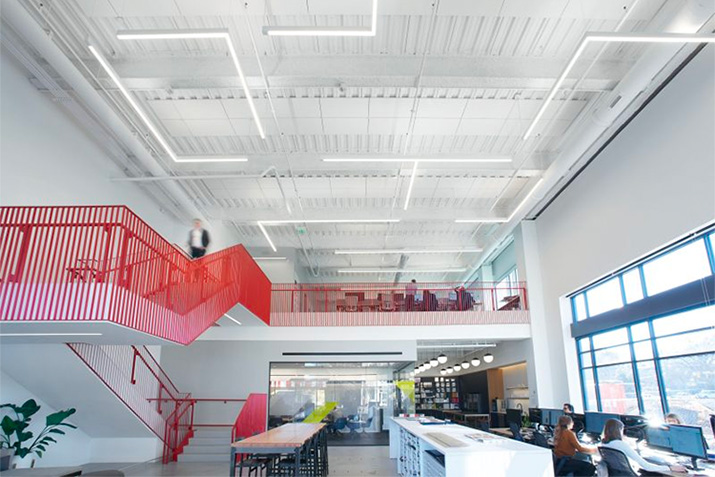 LYRA PB Direct-Apply Acoustical Ceiling and Wall Panels provide sustainable and acoustical options for a wide variety of applications and install direct-to-structure using adhesive.
---
March 10, 2021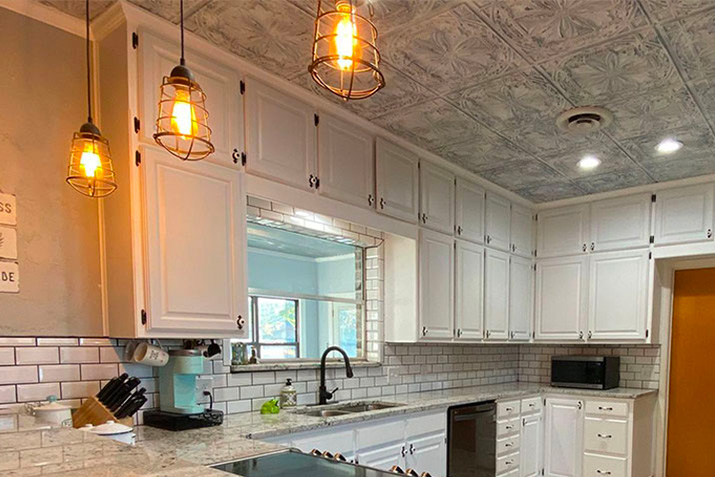 Faux tin ceiling tiles – thanks to their plastic composition and look of real tin - have distinct advantages for your home. However, that doesn't necessarily mean they're the best choice for your ceiling. Here, we'll focus on real tin tiles and explain why you should invest in this ceiling material.
---
January 15, 2021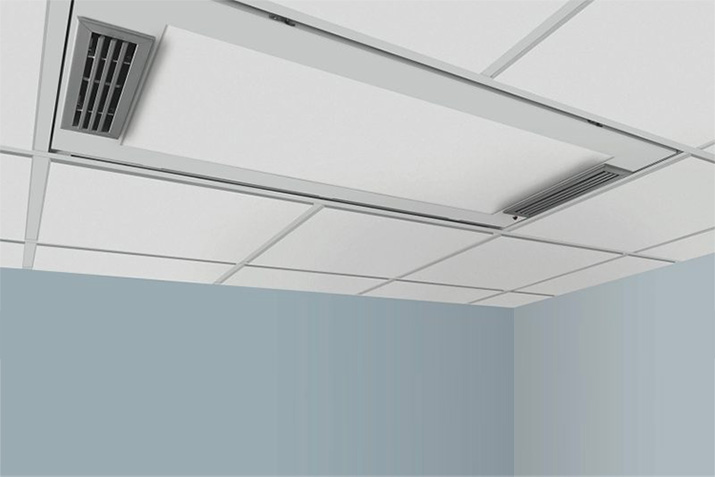 The Armstrong VidaShield UV24 System pairs a UV-C Air Purifier with ULTIMA Health Zone or SCHOOL ZONE Fine Fissured ceiling panels to offer safe, unobtrusive in-room air purification for cleaner air.
---
December 14, 2020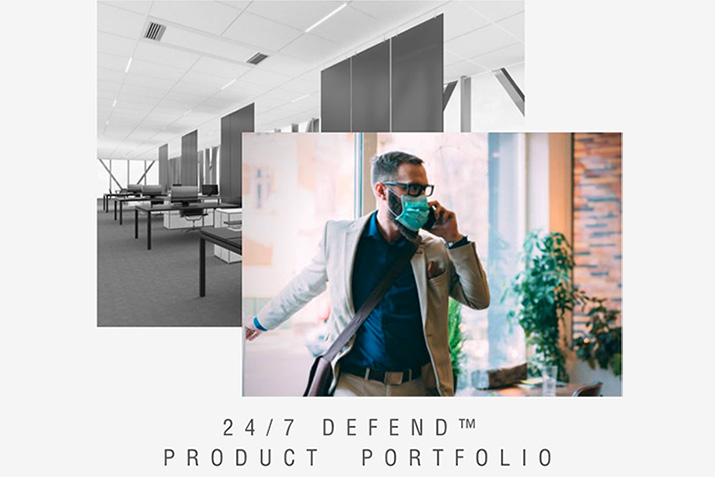 The 24/7 Defend Portfolio is ideal for any environment to reassure people going back to work, learn, heal, and play that they are surrounded by materials and systems that work 24/7 to keep them safer & healthier.
---
November 16, 2020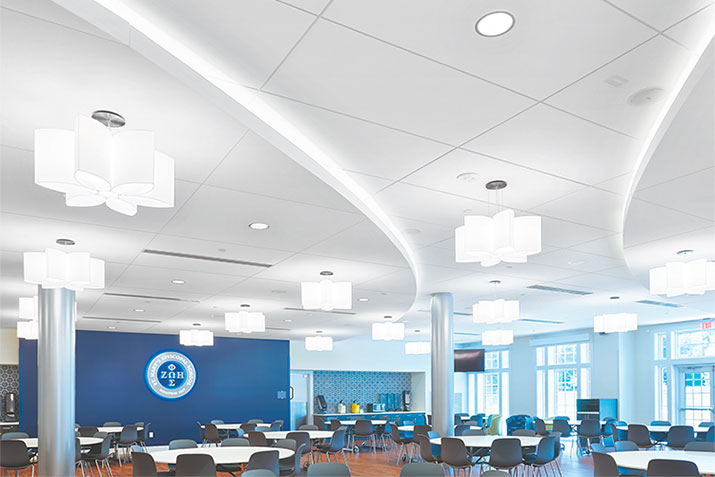 Ceilings, walls, and installation systems identified to meet CDC recommendations for cleaning and disinfecting.
---
November 2, 2020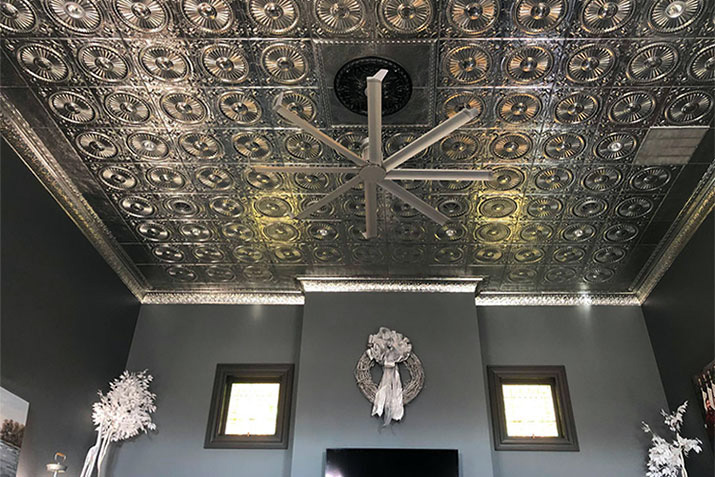 If you're looking to give your home some extra flair, investing in tin ceiling tiles is one way to go about it. By opting for this design, you'll have a choice of various materials and installation systems. Furthermore, you could either purchase authentic tin tiles or choose faux tin tiles as a cheaper alternative. Either way, installing these will give your home that look of vintage charm.
---
October 16, 2020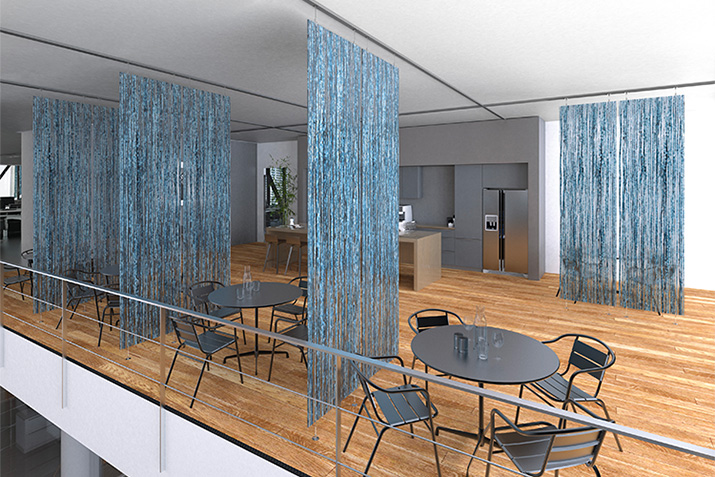 Armstrong recently announced that it is now offering its Health Zone™ ceiling systems and Clean Room Grid systems – currently contributing to protection of staff and patients in hospitals and healthcare facilities – to all building owners who want occupants to be and feel safer indoors.
---
August 3, 2020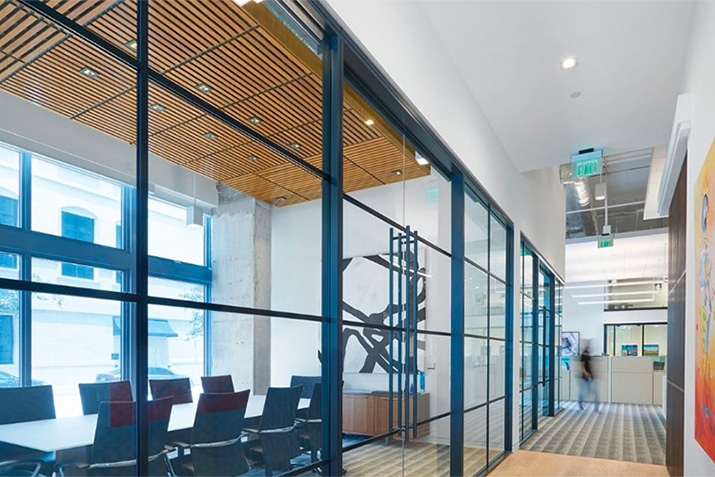 Create flexible spaces that accommodate change. Ensure speech privacy that meets industry standards. Reduce noise and keep it from traveling to adjacent spaces. How to quiet every space >
---
May 15, 2020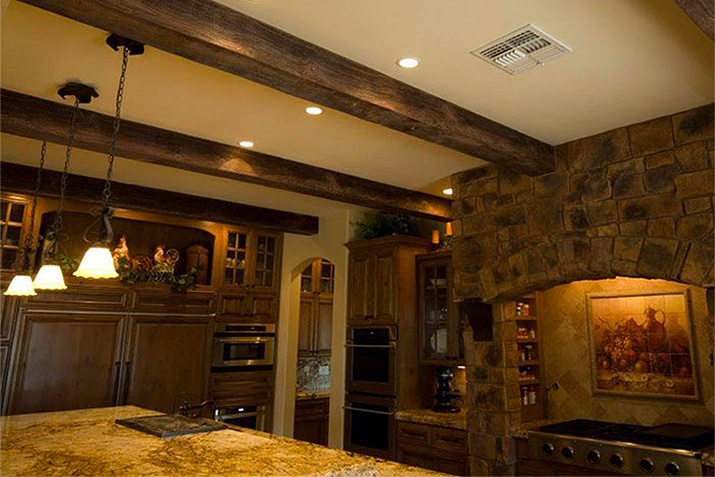 Tray ceilings, also known as a recessed ceilings or inverted ceilings, are simple and versatile and work well with all styles of architecture and design. They convey a feeling of openness that benefits small rooms and add detail to the stark ceilings that fill expansive rooms. As they're often accompanied by other details, like contrasting colors, ornate molding, and special lighting effects, tray ceilings work well in open living areas and formal dining rooms where most people relax and linger - and can truly appreciate their appeal.
---
May 8, 2020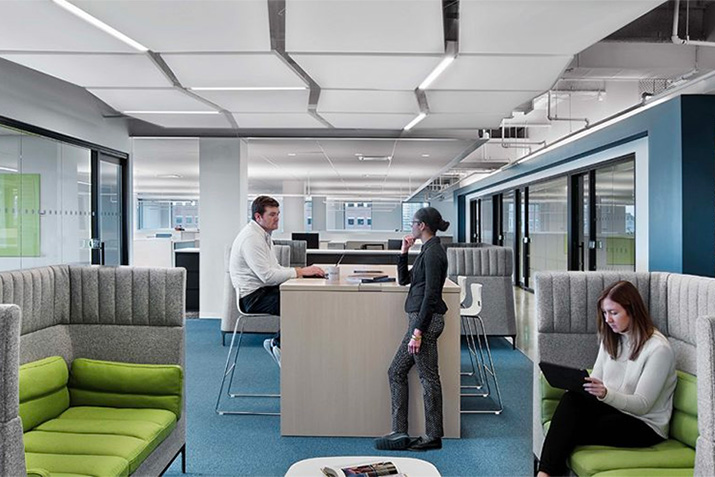 Whether you are retrofitting an existing building or designing a new, modern space, acoustic clouds are the ultimate tool for design freedom. Different colors, shapes and sizes give designers hundreds of options – and that's just the product itself. Consider positioning, angles, stacking and layering, and the possibilities are as open as the spaces.
---
April 22, 2020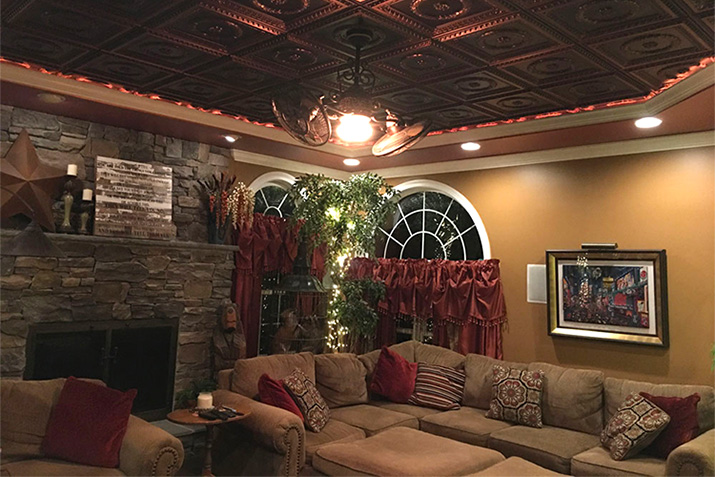 What makes drop ceilings a popular option is that they are easy to fit, completely affordable, and surprisingly creative. The evolution of drop ceilings has changed the way decorators visualize their plans of revamping their ceilings. Drop ceilings are no longer considered a convenient cover-up for hideous basement wires or a popcorn ceiling. They are now a way to add highly-styled patterns and textures and express your personal taste. With a wide array of modernized decorative options, it's simple to create a look you'll instantly fall in love with. Here are several ideas for selecting a style right for you.
---
December 13, 2019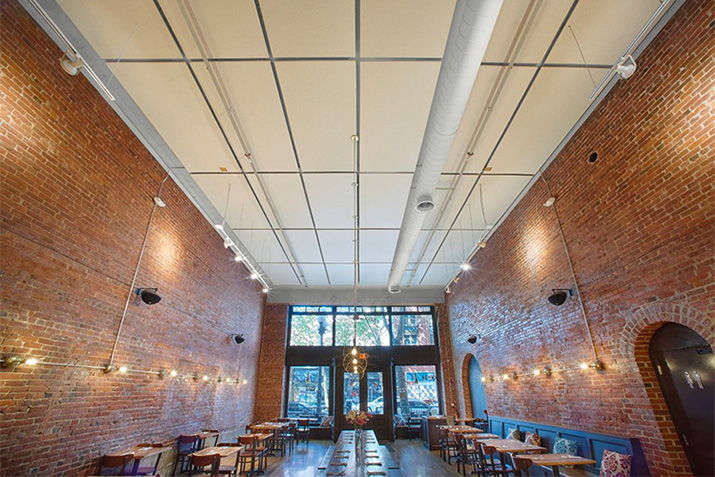 Nirmal's, rated one of the hottest restaurants in the country, brought in the accolades, but needed to bring down the noise, too. Hear how the owner quieted the space while preserving the ambiance.
---
November 22, 2019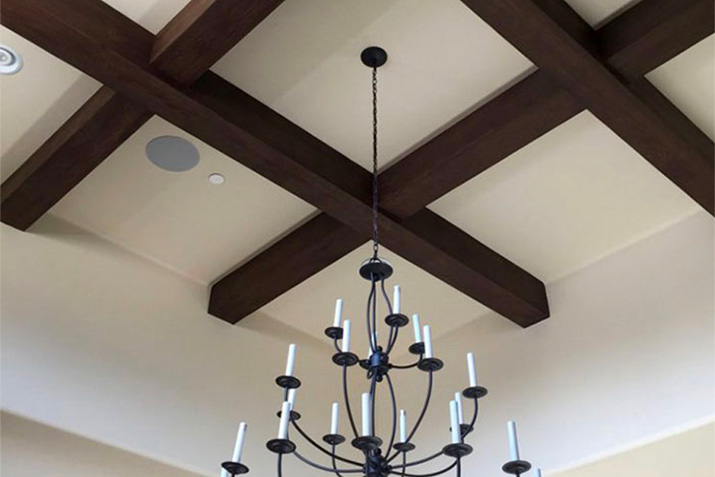 Looking to add a little character to your space? Seeking decorative items on a budget? Look no further than decorative faux wood beams. They make it possible to style and refine your space in a cost-effective, elegant, and sophisticated manner.
Faux wood beams transform any space with their natural wood finish. Let's look a little bit closer at what makes them such a good choice for your home.
---
November 18, 2019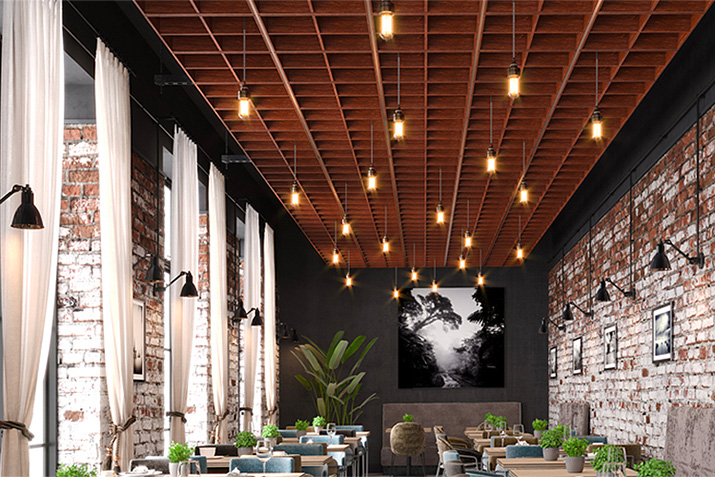 We've made it easy to select and specify wood ceilings and walls by offering the most popular products, species, finishes and sizes. From lay-in panels and grilles, to linear planks and canopies, CertainTeed's complete line of wood ceilings and walls gives you all the styles you're looking for, all at a superior value.
---
November 13, 2019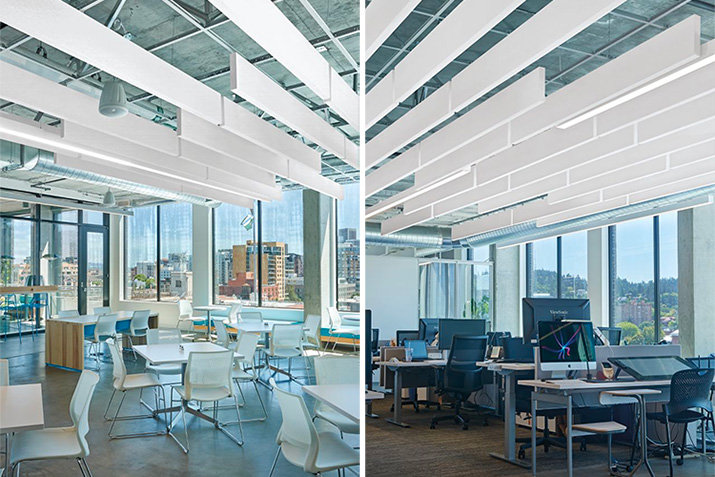 While the blades layout in this open structure space appear to be randomly patterned, they're anything but.
The panels are actually clustered over workstation areas for better speech intelligibility.
Step inside this smart #workspace design:
---
October 14, 2019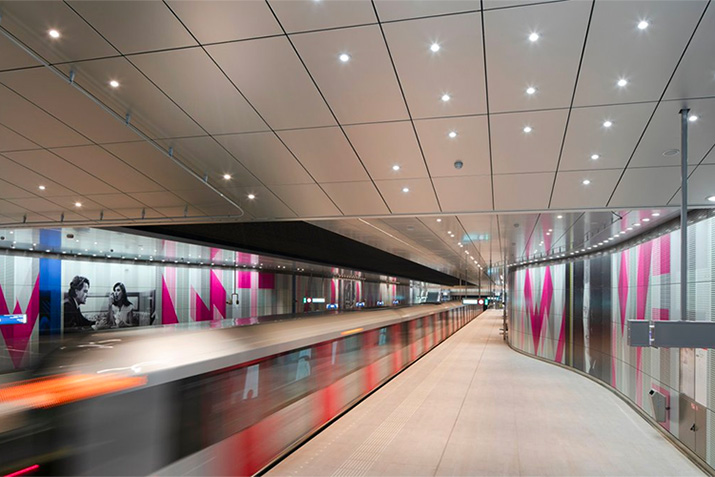 Monolithic look, acoustic performance, easy installation, and best of all - long-term stability. Plaza large-format acoustic panels by Hunter Douglas Ceilings & Walls are engineered with a lightweight perforated aluminum construction and an innovative honeycomb core, so panels remain ultra-flat.
---
September 27, 2019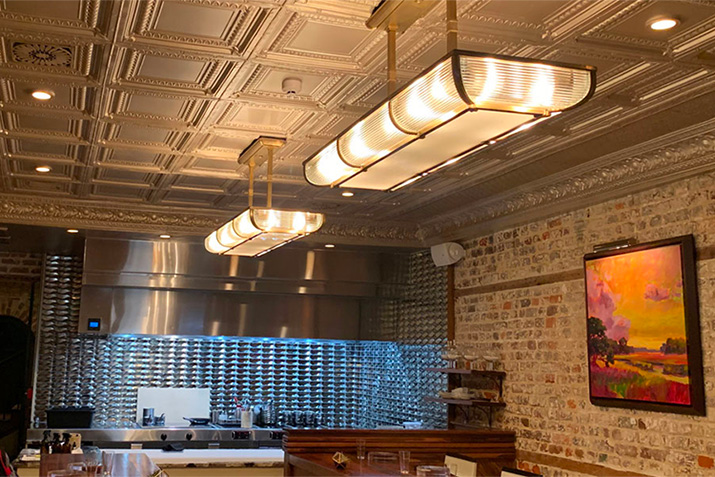 If there's one topic that's resonating across the interior design industry right now, it's acoustics. With the open office plan firmly established as the go-to approach to workplace design, people are waking up to the fact that acoustics and privacy were often overlooked or not addressed comprehensively enough. This CEU will explore various characteristics and benefits of decorative ceilings that specifiers should (re)consider for their next commercial interiors projects, including acoustical properties, durability, sustainability, aesthetics and historic renovations.
---
September 18, 2019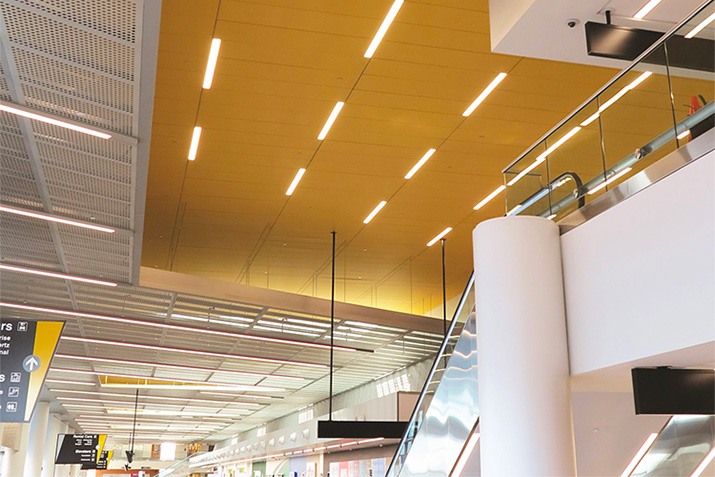 One panel structure with thousands of design possibilities. There's more to Techstyle than typical wall-to-wall grid installations. A full range of trim products enables the same basic panel structure to take on countless creative forms.
---
September 2, 2019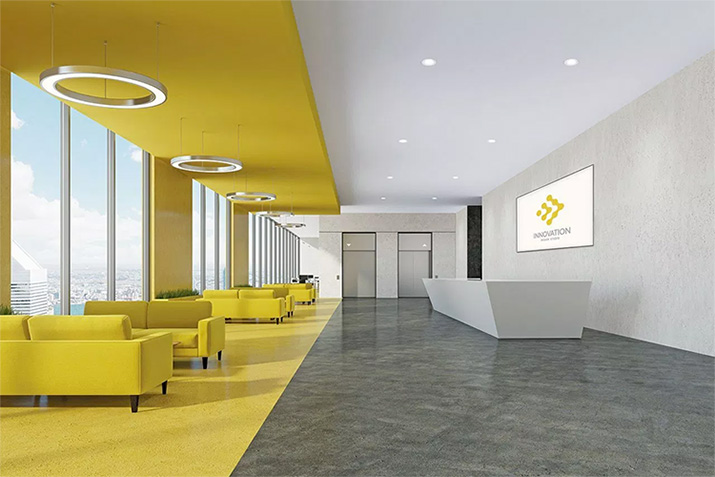 New seamless ceiling provides performance benefits of both Armstrong® Total Acoustics® and Sustain® portfolios.
---
July 22, 2019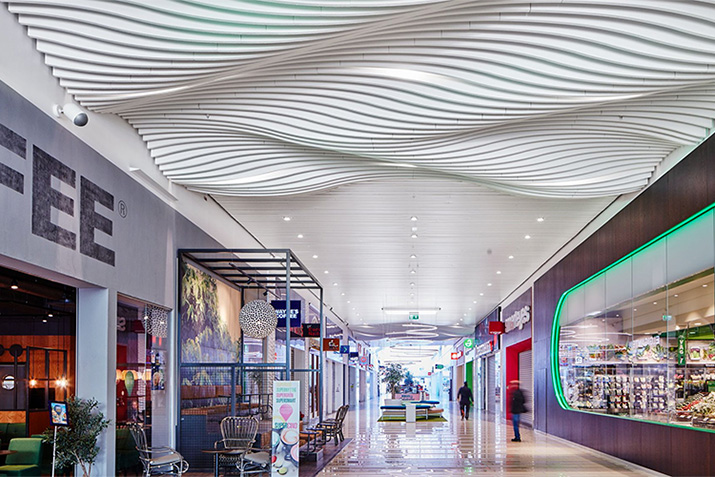 The design opportunities presented by modern open spaces create a unique set of challenges when it comes to acoustics. Influences as diverse as the creative reuse of factories to the benefits of daylighting have contributed to the popularity of open plenums, exposed structures and the use of glass, wood, metal, polished concrete and other acoustically reflective materials.