architecture - engineering - construction

Ceiling
---
March 2, 2023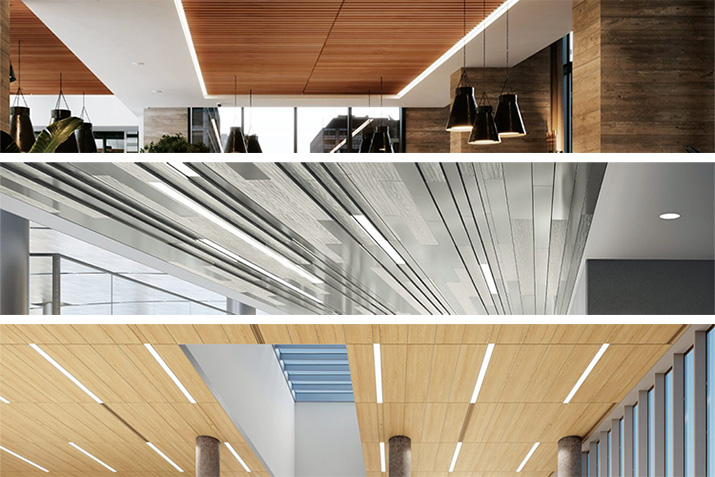 Enhance indoor environmental quality and bring occupant well-being to the forefront of your space by incorporating natural elements into your design. With a broad portfolio of wood and wood-look options, there's a nature-inspired solution that's perfect for every space.
---
November 11, 2022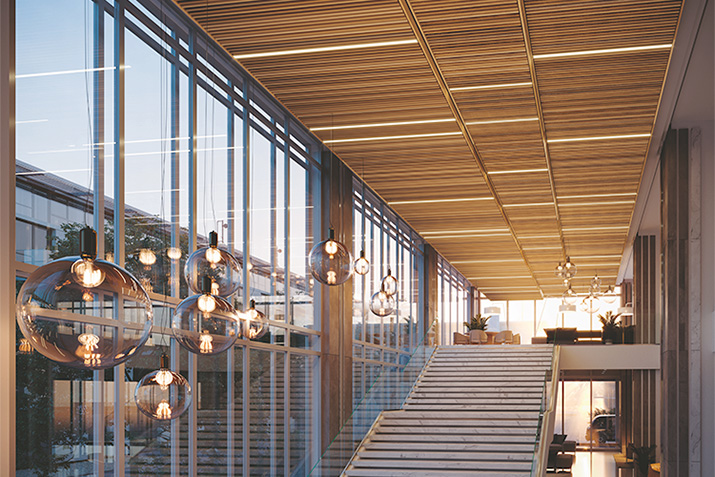 Enhanced structural design; available in 11 standard finishes.
With the introduction of WoodWorks® Grille – Forté Ceiling and Wall Panels, Armstrong offers the beauty of solid wood in the industry's largest selection of standard grille designs. Notched alignment backers improve the structure, minimizing the naturally occurring twist of solid wood.
---
October 7, 2022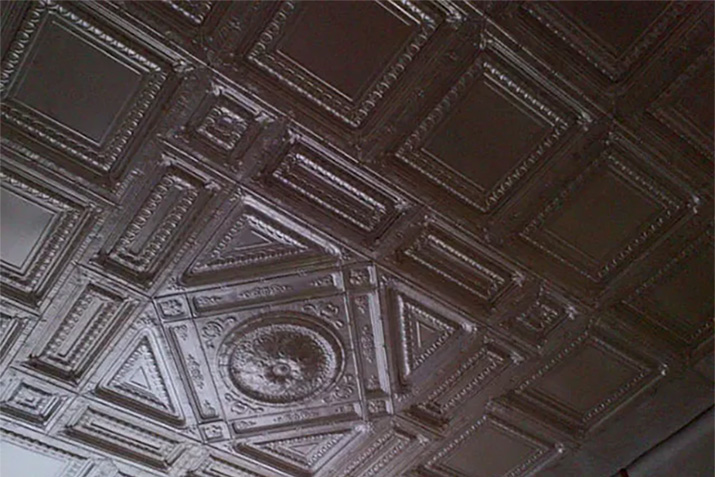 Decorative Ceiling Tiles, inc. has the ability to create an exact replica of any stamped ceiling tiles, cornices, and fillers that can be found in historic buildings throughout the world. To produce a replica and save you some time and money we require a sample of the product that is to be reproduced. We can use Aluminum, Copper or Tin Plated Steel to make your reproductions. Because Aluminum is the modern metal that will not rust, it is our material of choice over tin-plated steel and we offer you a range of colors as well as mill finish, unpainted Aluminum ready to be primed and painted. If you are going to paint your panels, we recommend using our white-coated Aluminum as it powder-coated finishes and can serve you as a primer.
---
September 23, 2022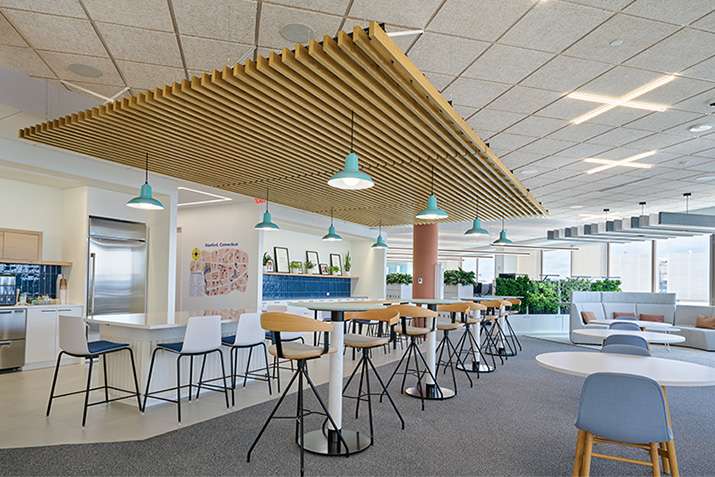 Did you know good acoustics play an essential role in improving indoor environmental quality? Learn how sound impacts occupant well-being in a space.
---
August 3, 2022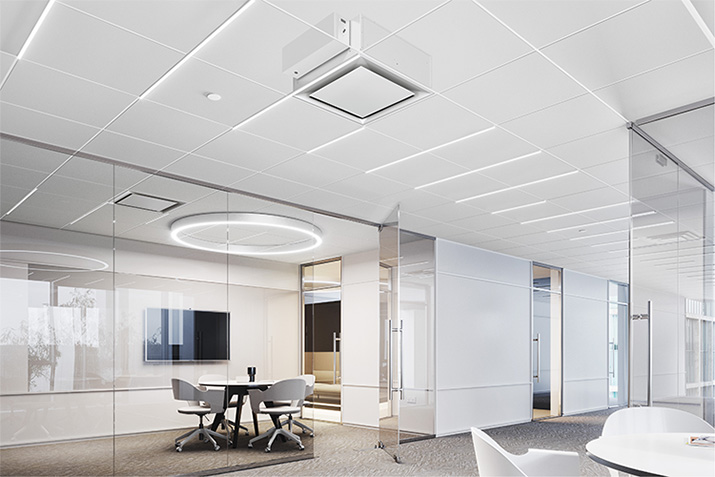 Introducing StrataClean IQ, an in-ceiling MERV 13 filtration system that is quiet, energy-efficient and meets new EPA Clean Air in Buildings challenge recommendations for increased ventilation. It's the easy way to specify for clean air!
---
July 13, 2022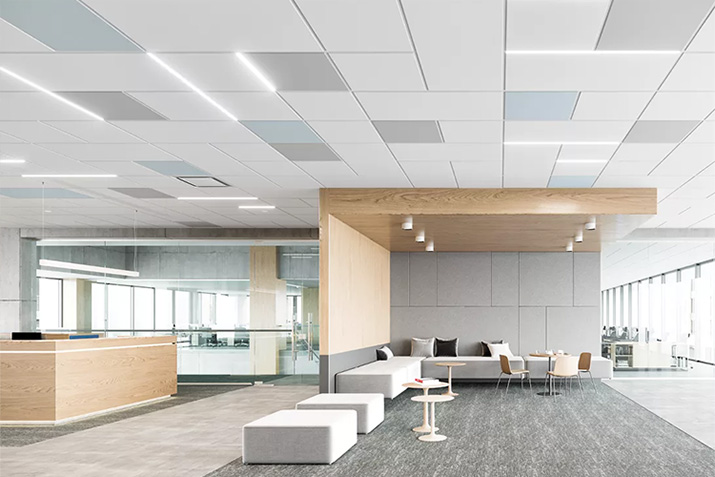 Made for healthcare, but ideal for every healthy space, go-anywhere HEALTH ZONE ceilings contribute to improved IEQ. Combine exceptional acoustical performance, sustainability & functionality with 1 ceiling system that's durable & aesthetically pleasing.
---
May 30, 2022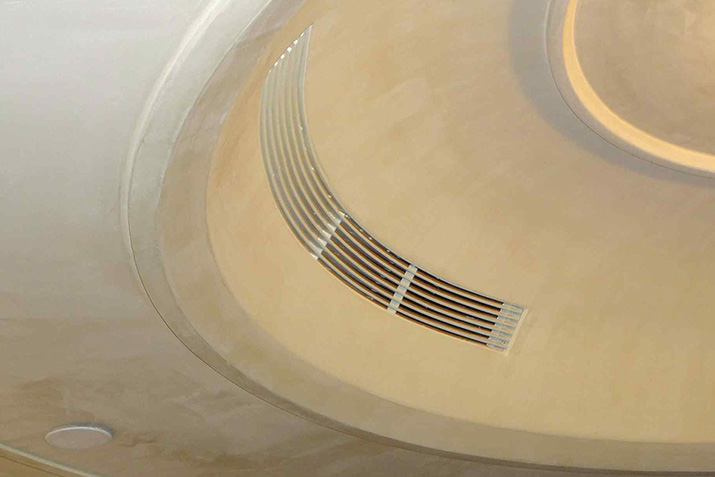 The AAG Advanced Architectural Grilleworks exclusive Plaster J-Bead® * frame (*patent) combined with quality linear bar grille cores provides a flush, borderless installation for plaster and drywall applications on walls and/or ceilings. Also known in the industry as a 'mud grille' or 'plaster grille', it provides a seamless installation enabling you to smoothly capture the contour of any wall or ceiling.
---
April 25, 2022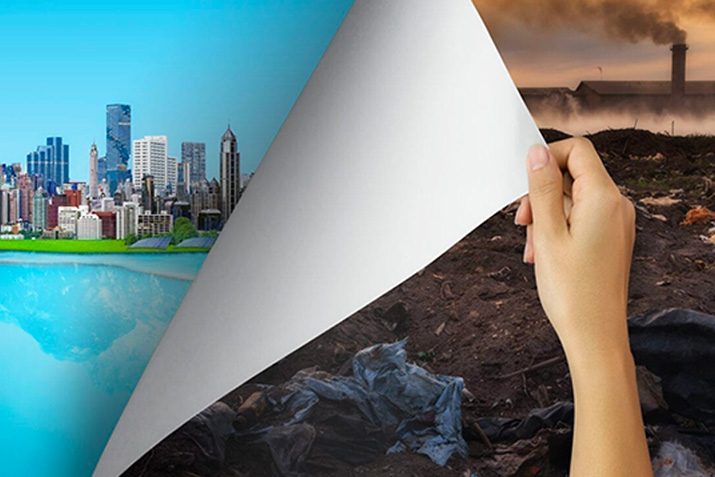 Workplace indoor air quality (IAQ) concerns were brought to the forefront in 1994 when the Occupational Safety and Health Administration (OSHA) issued its first proposal for regulating IAQ. Since then, improving IAQ in schools, healthcare facilities, and commercial buildings has become a high priority of the Green building movement. Now, the best step building and design professionals can take to improve indoor air quality is to be proactive and use building science principles.
---
April 13, 2022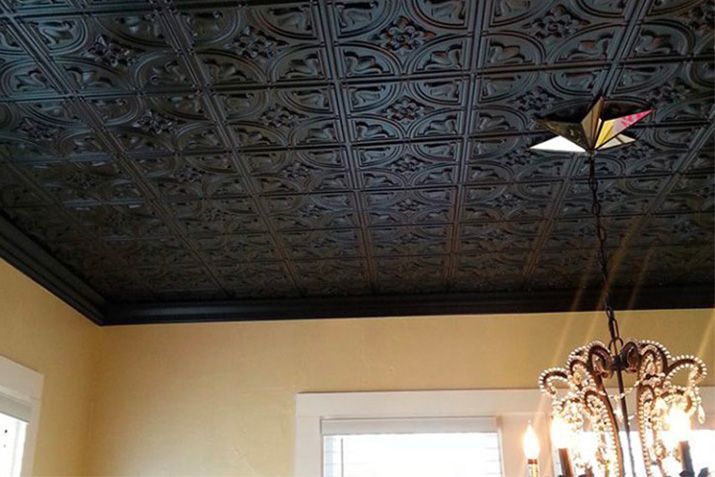 Black ceilings are bold and dramatic. Interior design experts recommend that every room have a touch of black in its paint color, decor, or furnishing. Black ceiling tiles are part of the ongoing shift to making bold design statements with black-color elements.
---
April 6, 2022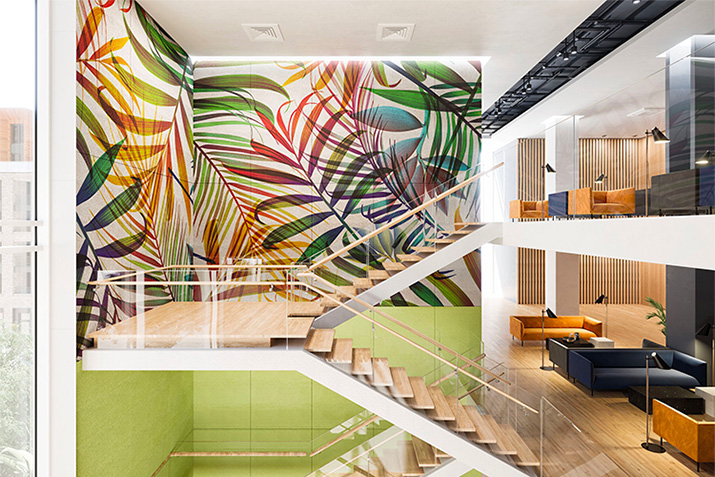 New TECTUM Create! Direct-Attach panels from Armstrong Ceiling & Wall Solutions can transform any interior space with distinctive image depth and personality. The texture-rich ceiling and wall panels combine printed images and acoustics to create beautiful spaces with a variety of standard and custom designs. With an NRC of up to 0.85, depending on mounting method, the 1" thick panels provide outstanding acoustical performance, making them a great retrofit solution for noise reduction.
---
October 20, 2021
Explore METALWORKS Effects Wood Looks for both interior and exterior spaces.
---
September 20, 2021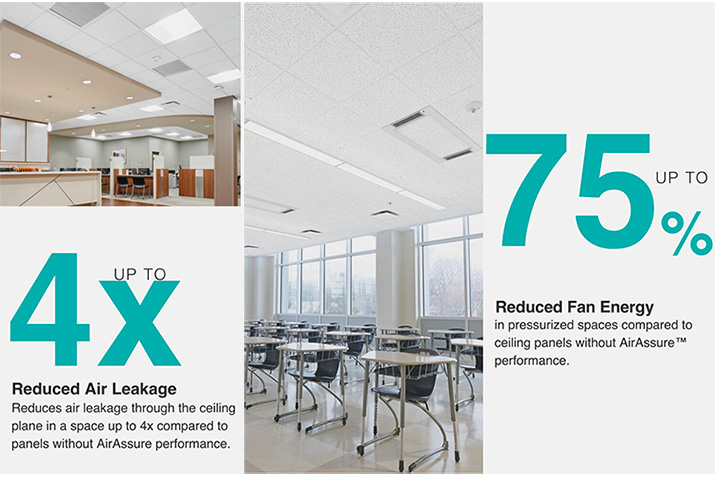 People in every indoor space benefit from cleaner air. Discover how Armstrong Ceilings helps contribute to cleaner, healthier spaces for offices, schools, manufacturing, healthcare, nursing homes, and more:
---
September 6, 2021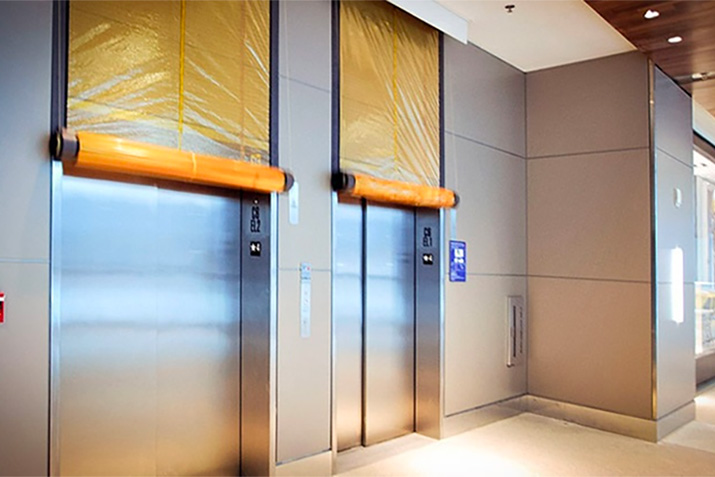 The original high performance 'orange' opening protective for elevator openings. Our compact smoke and draft control assembly deploys on local smoke detection to seal the fire-rated elevator door from vertical smoke migration. This assembly satisfies the IBC requirement for elevator opening protection – no enclosed lobby required.
---
August 27, 2021
Perfectly centered fixtures, perfectly cut tiles - every time. What a bright idea! Explore the all-new @USAILighting downlighting integrations for select MetalWorks ceiling panels.
---
August 11, 2021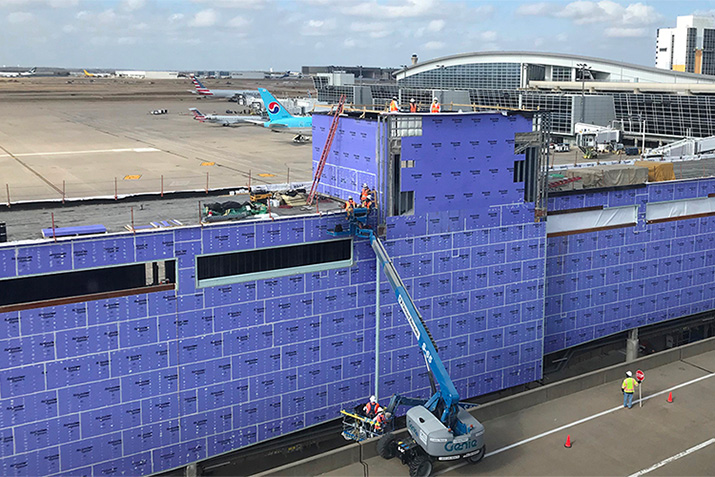 As an architect, you're often confronted with providing fire-rated horizontal assemblies in your designs. Sometimes it isn't feasible to construct a full fire-rated floor- or roof-ceiling assembly based on existing conditions, or it isn't possible to construct new walls up to existing rated assemblies due to height restrictions or physical obstructions, such as piping and ductwork.
---
July 9, 2021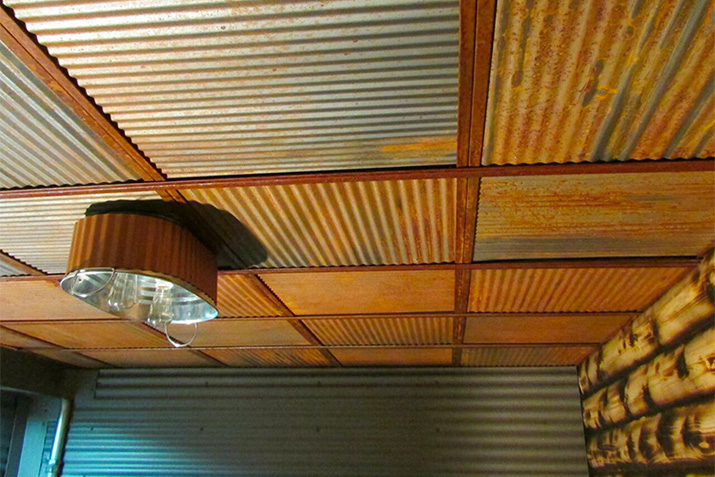 Give your roofs and walls a vintage, natural or modern touch. Folded metal roof tiles come in uniform examples like Galvalume (standard electrifies), Antique Galvanized (dim dull dim) or Rusted (pre-rusted).
---
May 31, 2021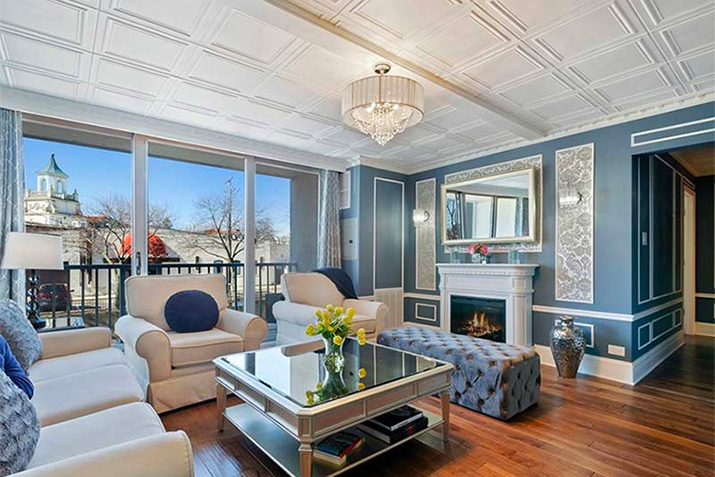 Styrofoam ceiling tiles are an incredibly popular option for ceilings because they come with a variety of benefits, whether from functional purposes or aesthetic ones. If you're considering the option of having Styrofoam ceiling tiles, then you are on your way to having a valuable investment. However, there have been debates as to whether they are safe for your home, especially when it comes to fire safety. This guide will focus on this underlining question and enlighten you as to how Styrofoam ceiling tiles can make a wonderful addition to your home.
---
May 24, 2021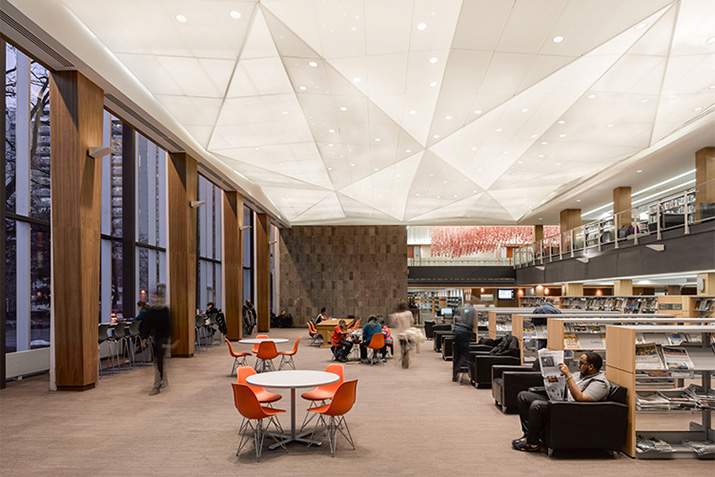 CertainTeed offers a world of creative possibility that can help transform a space into something sculptural and stunning. Our portfolio of innovative specialty solutions includes dynamic metal, colorful fiberglass clouds and baffles, eco-friendly acoustical felt, translucent back-lit panels, natural wood, and the unexpected visual texture of perforated acoustical gypsum. Whether the goal is architectural impact alone or acoustical performance, enjoy design freedom and flexibility with CertainTeed Ceilings.
---
March 17, 2021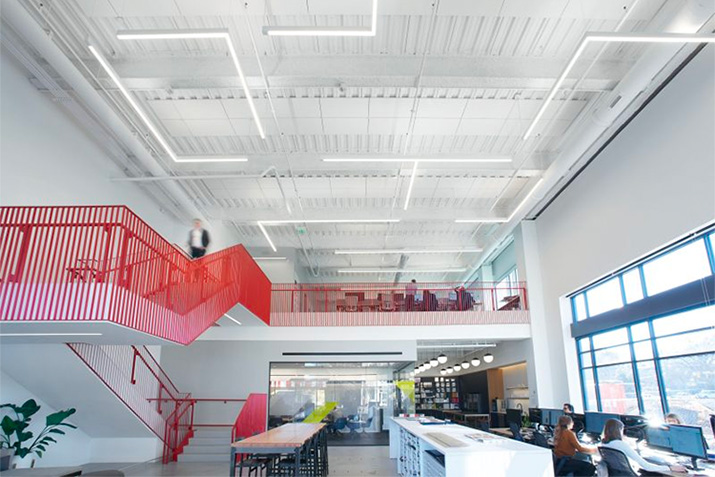 LYRA PB Direct-Apply Acoustical Ceiling and Wall Panels provide sustainable and acoustical options for a wide variety of applications and install direct-to-structure using adhesive.
---
March 10, 2021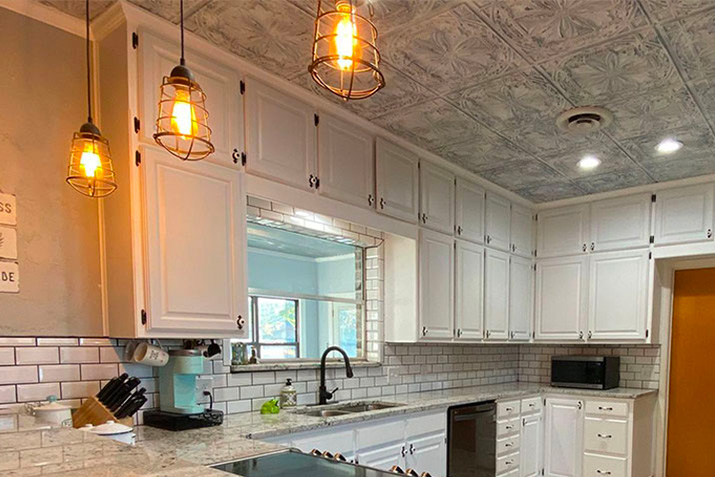 Faux tin ceiling tiles – thanks to their plastic composition and look of real tin - have distinct advantages for your home. However, that doesn't necessarily mean they're the best choice for your ceiling. Here, we'll focus on real tin tiles and explain why you should invest in this ceiling material.