architecture - engineering - construction

Ceiling
---
December 13, 2019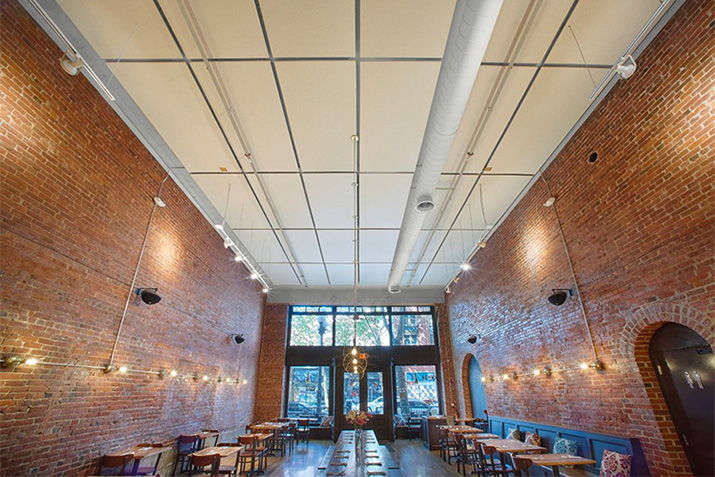 Nirmal's, rated one of the hottest restaurants in the country, brought in the accolades, but needed to bring down the noise, too. Hear how the owner quieted the space while preserving the ambiance.
---
November 22, 2019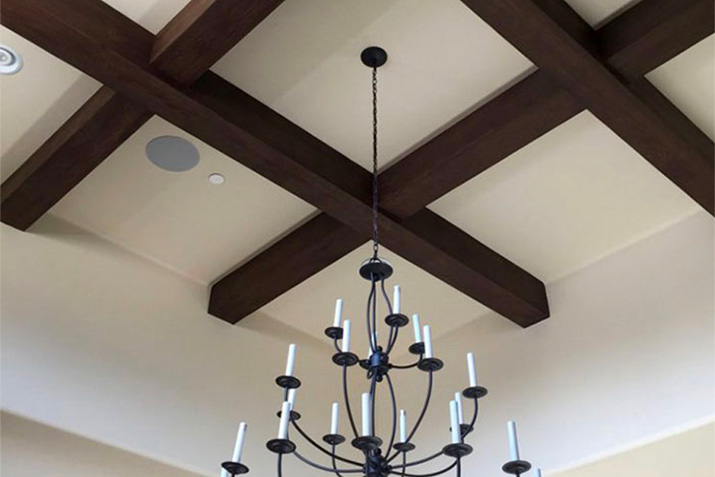 Looking to add a little character to your space? Seeking decorative items on a budget? Look no further than decorative faux wood beams. They make it possible to style and refine your space in a cost-effective, elegant, and sophisticated manner.
Faux wood beams transform any space with their natural wood finish. Let's look a little bit closer at what makes them such a good choice for your home.
---
November 18, 2019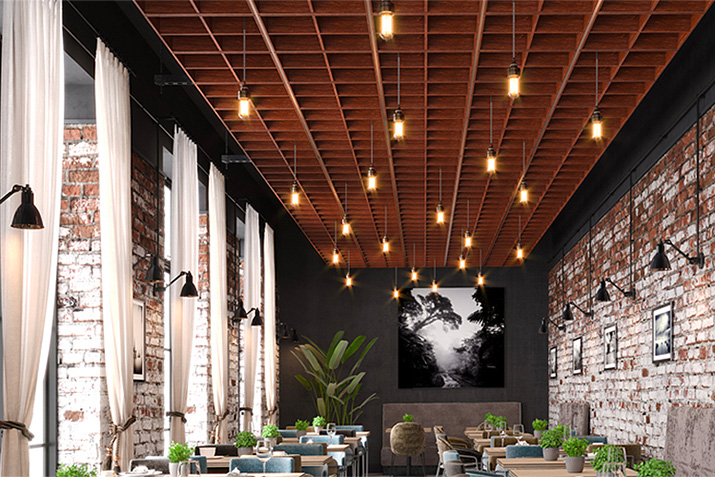 We've made it easy to select and specify wood ceilings and walls by offering the most popular products, species, finishes and sizes. From lay-in panels and grilles, to linear planks and canopies, CertainTeed's complete line of wood ceilings and walls gives you all the styles you're looking for, all at a superior value.
---
November 13, 2019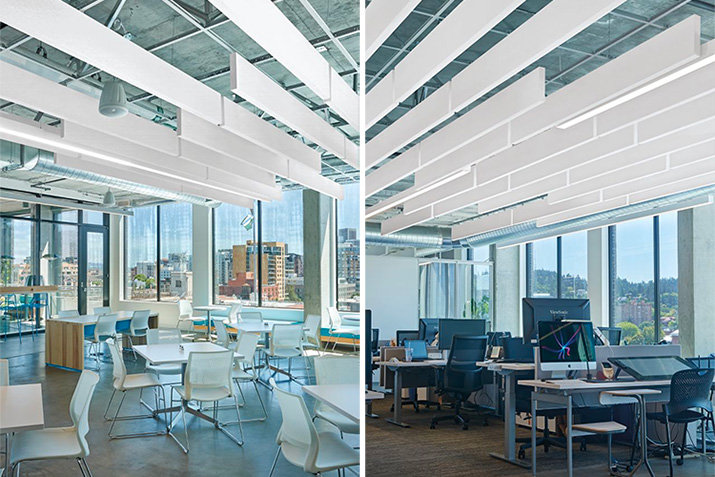 While the blades layout in this open structure space appear to be randomly patterned, they're anything but.
The panels are actually clustered over workstation areas for better speech intelligibility.
Step inside this smart #workspace design:
---
October 14, 2019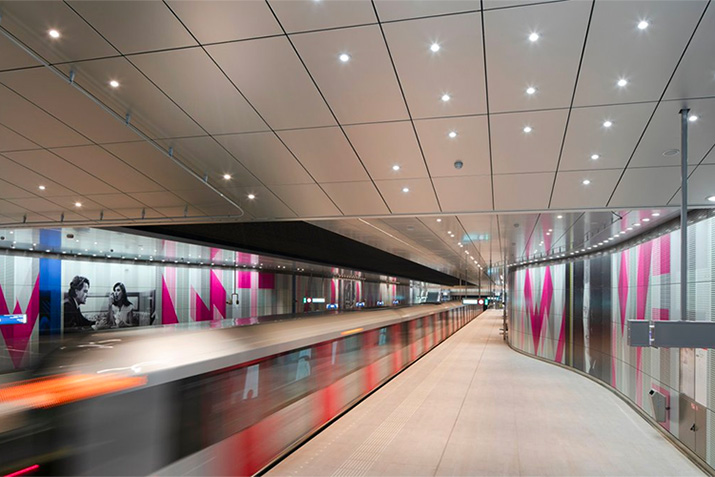 Monolithic look, acoustic performance, easy installation, and best of all - long-term stability. Plaza large-format acoustic panels by Hunter Douglas Ceilings & Walls are engineered with a lightweight perforated aluminum construction and an innovative honeycomb core, so panels remain ultra-flat.
---
September 27, 2019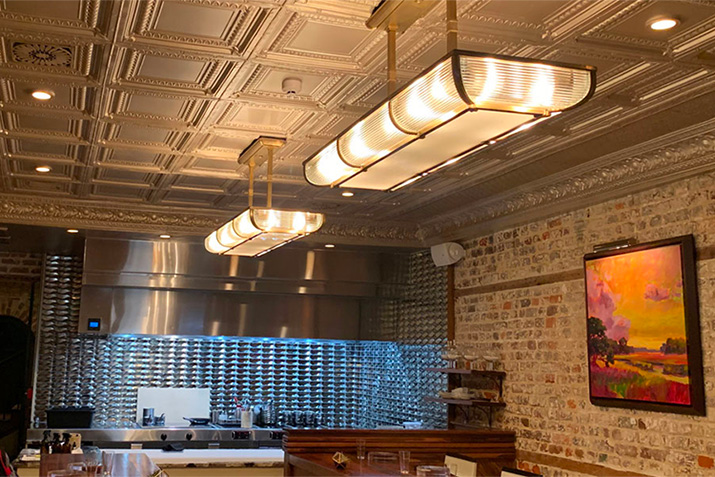 If there's one topic that's resonating across the interior design industry right now, it's acoustics. With the open office plan firmly established as the go-to approach to workplace design, people are waking up to the fact that acoustics and privacy were often overlooked or not addressed comprehensively enough. This CEU will explore various characteristics and benefits of decorative ceilings that specifiers should (re)consider for their next commercial interiors projects, including acoustical properties, durability, sustainability, aesthetics and historic renovations.
---
September 18, 2019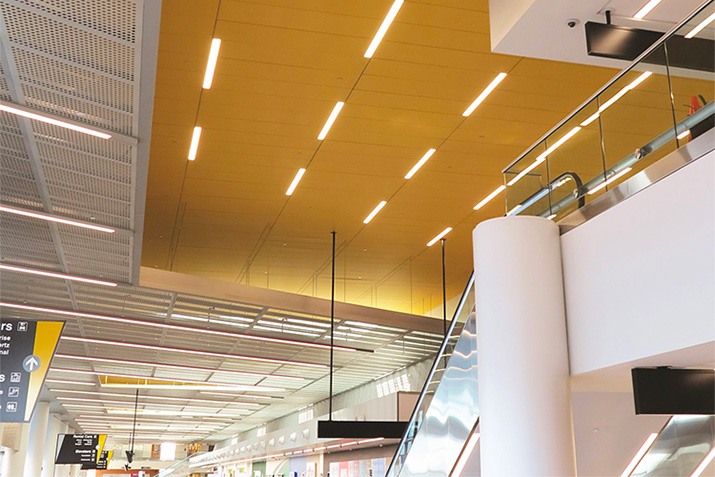 One panel structure with thousands of design possibilities. There's more to Techstyle than typical wall-to-wall grid installations. A full range of trim products enables the same basic panel structure to take on countless creative forms.
---
September 2, 2019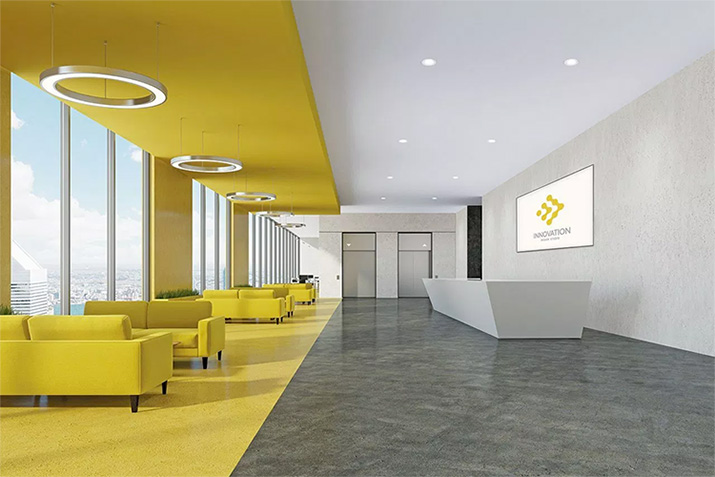 New seamless ceiling provides performance benefits of both Armstrong® Total Acoustics® and Sustain® portfolios.
---
July 22, 2019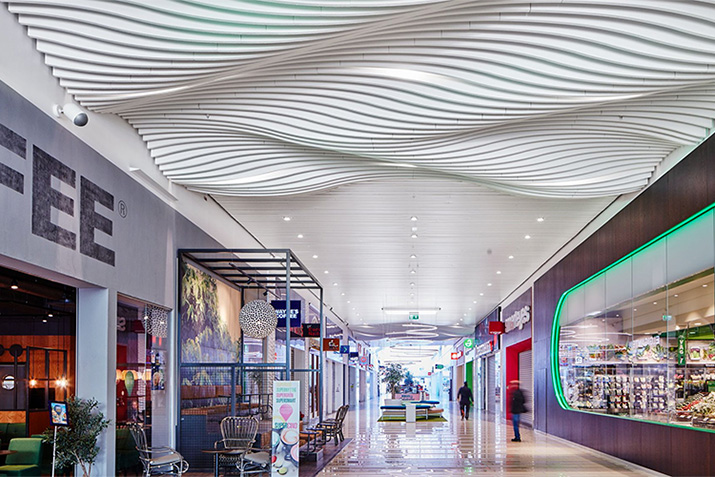 The design opportunities presented by modern open spaces create a unique set of challenges when it comes to acoustics. Influences as diverse as the creative reuse of factories to the benefits of daylighting have contributed to the popularity of open plenums, exposed structures and the use of glass, wood, metal, polished concrete and other acoustically reflective materials.
---
July 3, 2019
When it comes to finishing any home ceiling or room remodeling project, nothing beats crown molding. But many homeowners avoid crown molding because it is expensive and difficult to work with. Decorative Ceiling Tiles has a line of ceiling moldings that will solve the problem of expensive and difficult crown molding. Our decorative foam products look just like the real thing, but they make installation and maintenance very easy.
---
June 21, 2019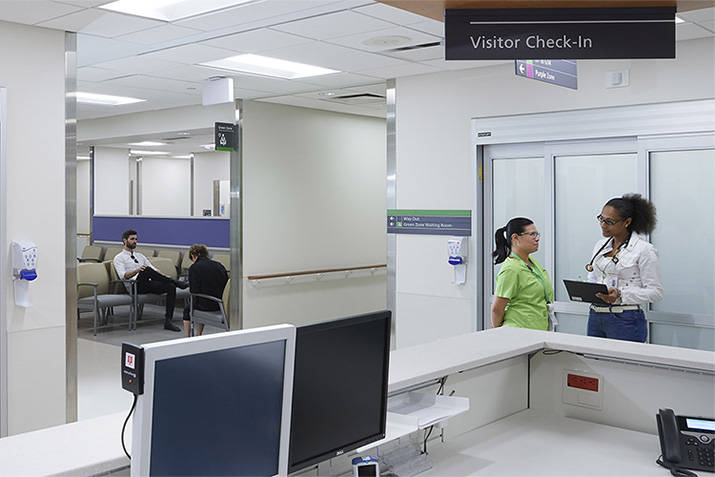 Imagine a bustling emergency room. Nervous patients. Hustling emergency personnel, efficient nurses calmly gathering background information. The environment is tense and active, yet there is still a profound need for privacy and peace. Now, you're in a classroom. The room is quiet, all eyes are on the teacher whose, clear, engaging voice captivates her audience. Finally, you've joined a group brainstorm. You and your colleagues are debating the best course of action. The environment is energetic yet respectful as others continue their work around you. These environments are very different yet, each space is made better by its ability to control and manage the noise within. So, how do we get there? How do we manage the acoustics in environments as diverse as these? The answer is through Targeted Acoustics.
---
May 22, 2019
Certainteed building scientists offer up an acoustical solution that is easy to replicate. Located approximately 30-miles outside of Philadelphia, East Whiteland Township is in the center of Chester County. The township building is typical of local government, a combination of office spaces and meeting facilities in a relatively no-frills municipal building.
---
May 20, 2019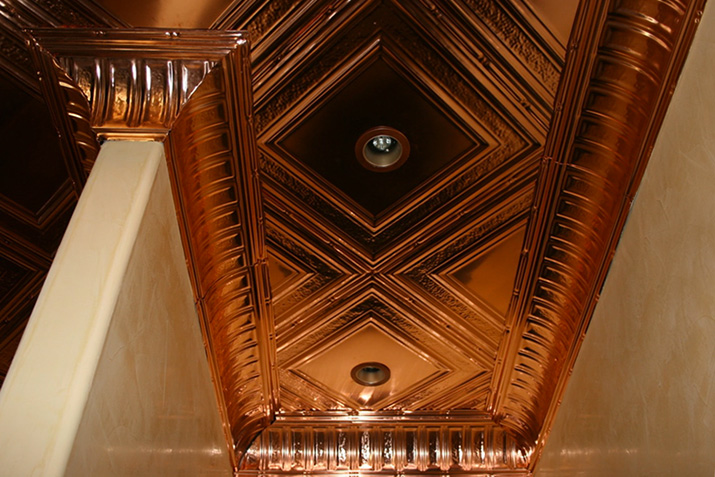 Like tin ceiling tiles, floor tiles and even the ceramic tile, installing copper ceiling tiles doesn't have to be complicated, either. In fact, some of the easiest home renovations are done with copper ceiling tiles. They're easy to clean, beautiful, and durable. Using copper ceiling tiles in your home is a smart move for almost any project.
---
May 17, 2019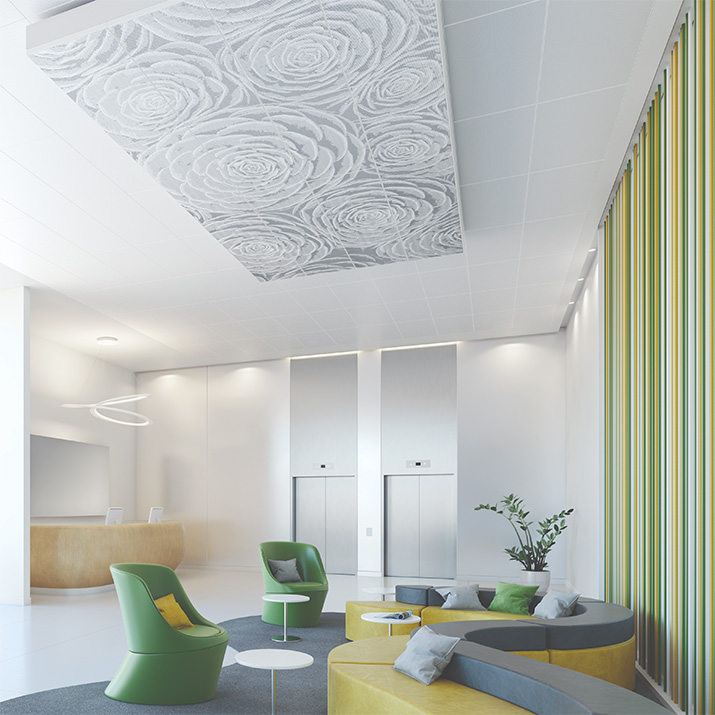 Custom image perforation capability from Armstrong Ceiling & Wall Solutions offers unique visual and acoustical performance.
---
April 8, 2019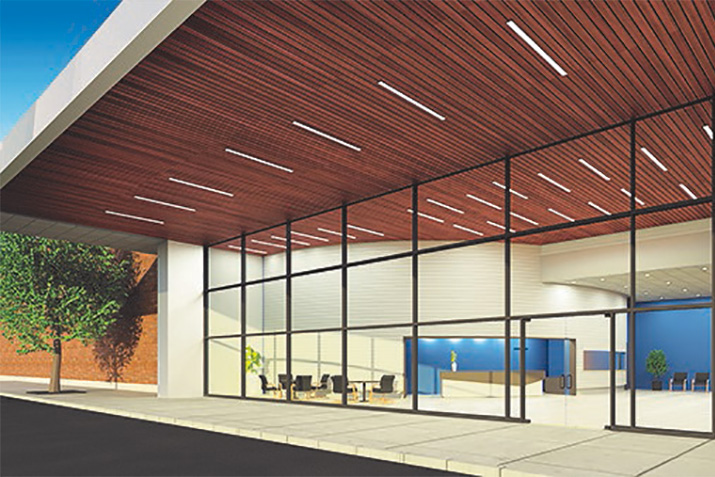 The beauty and warmth of solid wood linear ceiling panels can now be extended from indoors to outdoors with the introduction of WoodWorks® Linear Exterior Solid Wood Panels from Armstrong Ceiling Solutions. Made from Western Hemlock, the panels are specially manufactured to withstand outdoor conditions, making them suitable for use on the underside of soffits, overhangs, and other exterior surfaces that are not directly exposed to the elements.
---
December 31, 2018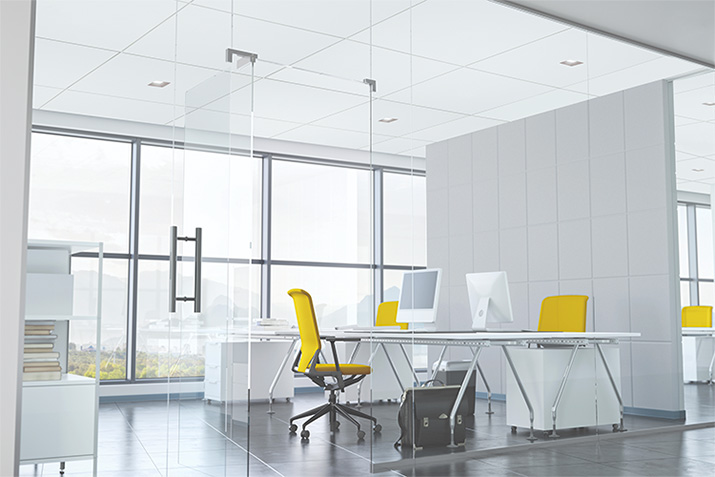 Now, get the look of timeless drywall ceilings in a suspended ceiling system. Pre-cut ceiling panels are designed to seamlessly integrate with trimless downlights.
---
March 23, 2018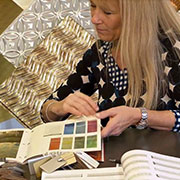 In this video we are talking about Ceiling Tiles. Installation methods, styles, materials, colors, and sizes. Everything you'll need to know in order to select your perfect ceiling tiles.
---
November 9, 2017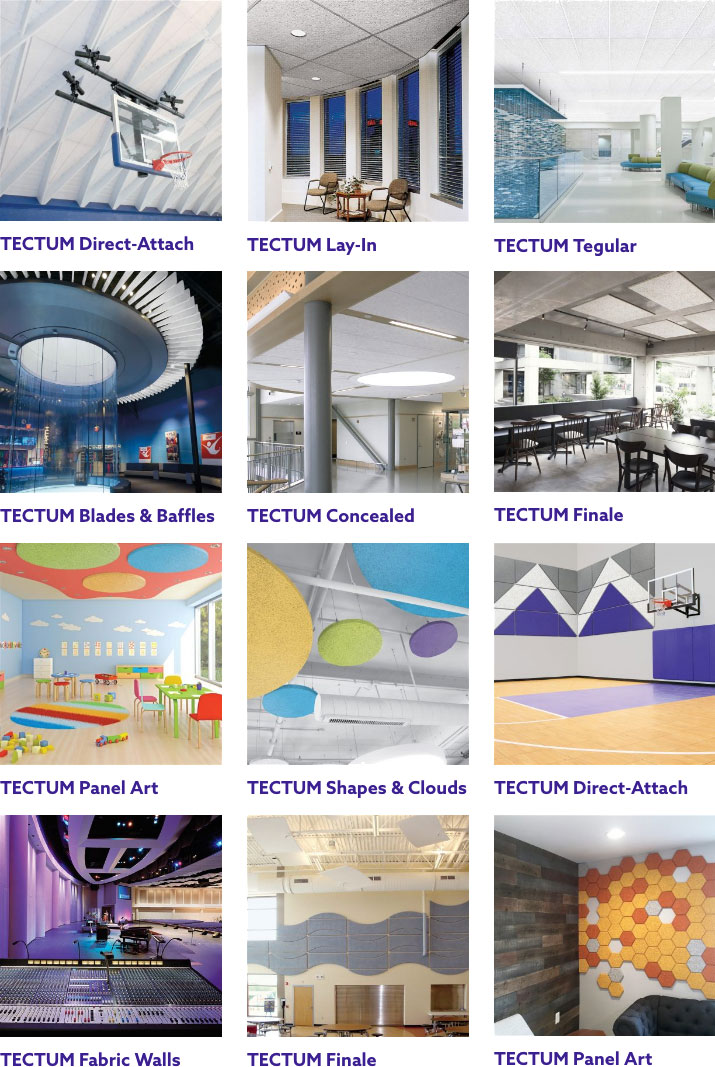 From a natural factory finish or white, to integration with COLORATIONS colors (that's 13 standard colors) or made-to-order Sherwin-Williams® colors, TECTUM panels can coordinate or complement your color palette with the sizes, shapes, and forms that make your designs happen.
---
October 11, 2017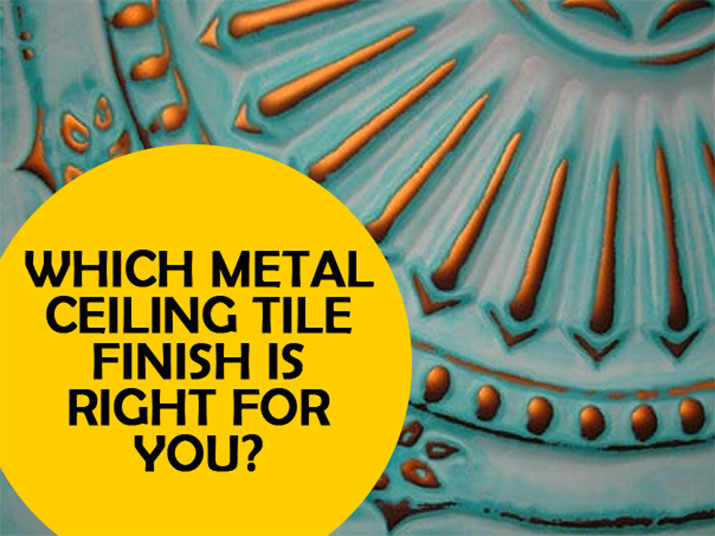 One of the most beautiful parts of metal ceiling tiles is the sheer number of options there are when selecting one. There are numerous sizes, shapes, and colors to choose from. It is practically guaranteed that you will be able to find a metal ceiling tile that fits not only the atmosphere of the room it will be in but your personal taste as well. Nothing demonstrates these options better than the different finishes available for tiles.
---
October 4, 2017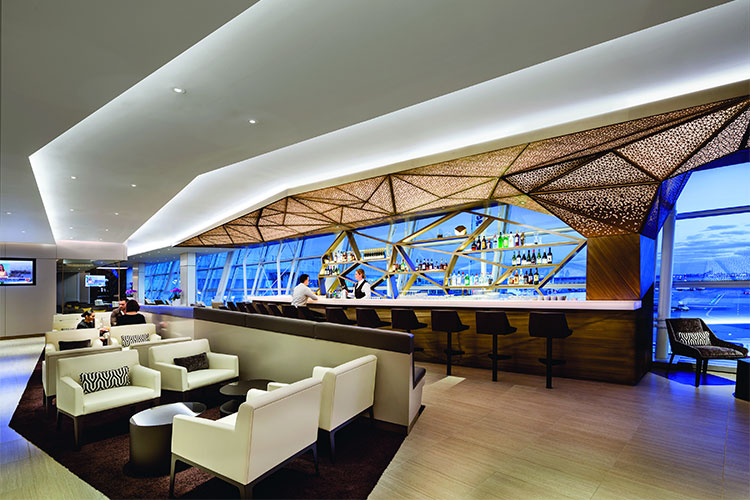 Colorful, online brochure offers inspiration for dozens of unique ceiling designs.