architecture - engineering - construction

Entrances
---
November 27, 2019
Alarms are sounding, lights are flashing, and there is a sense of panic in the air. Security entrances, which provide a seamless access control solution in all types of buildings, are usually not intended to be the only means of emergency egress from a facility. Even so, some security entrance types such as tripod turnstiles, full height turnstiles, revolving doors and security portals, can be a main component of your emergency egress plan that can help ensure a safe evacuation.
---
October 2, 2019
Boon Edam Inc., a global leader in security entrances and architectural revolving doors, announced the results of a recent survey regarding the risks and security threats associated with tailgating. A majority of the respondents, made up of security professionals, believe that tailgating remains a critical threat and does not seem to be abating.
---
September 11, 2019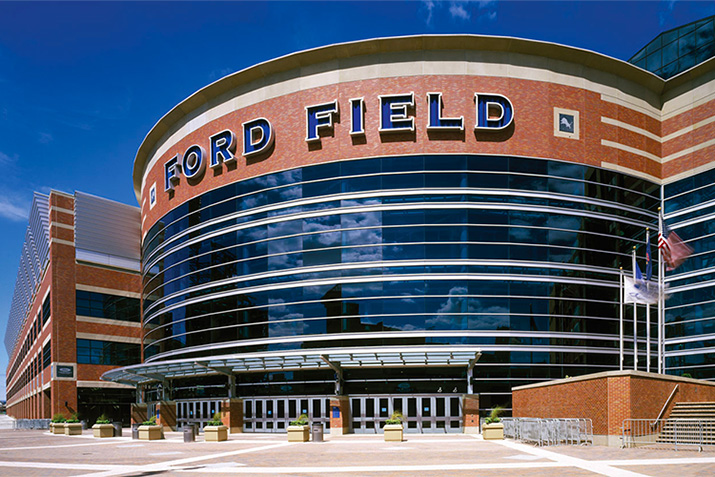 When it comes to sports, athletes and fans are tough. Our 350/500 Tuffline™ Entrances are a complete system of door, frame, and hardware, designed and engineered to create total performance for stadiums, arenas, and more. Heavy traffic? Totally tough!
---
July 29, 2019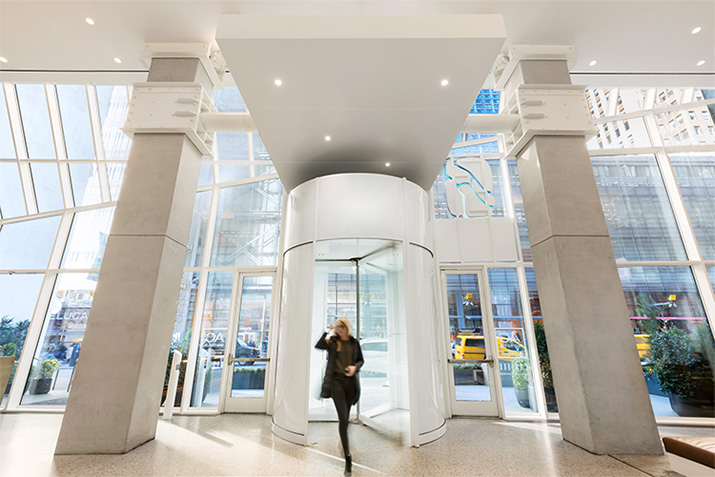 Revolving doors create modern entrances that reduce energy and save businesses space. But, as with any entrance that is used by the public, there are some implications to consider for creating the safest experience possible. Consider 5 safety tips for the safest revolving door entry.
---
July 1, 2019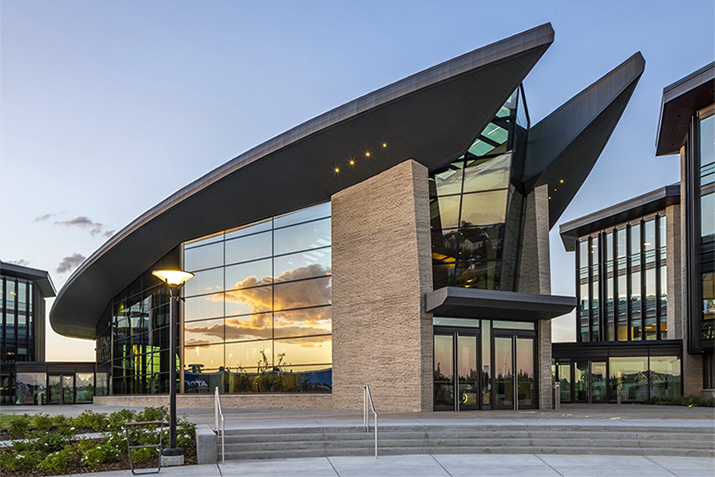 If you are looking to design a building with uninterrupted all-glass façades AND high thermal performance, Clearwall™ Curtain Wall is the solution. This 4-sided Toggle Glazed (TG) system* delivers this desired aesthetic for low-rise applications.
---
June 28, 2019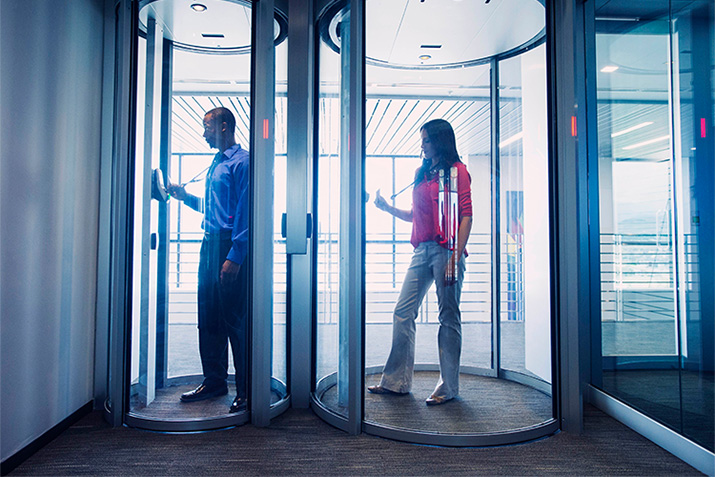 Boon Edam Inc., a global leader in security entrances and architectural revolving doors, recently published a whitepaper for security professionals. Titled 'The Advanced Analytics of Security Entrances', the whitepaper provides information and guidance about the data that can be extracted from security entrances. By delivering important insights into user traffic at the entry and in some cases, predictive metrics on the potential for a breach, this data provides higher value than traditional swinging or sliding doors and access control systems alone.
---
May 3, 2019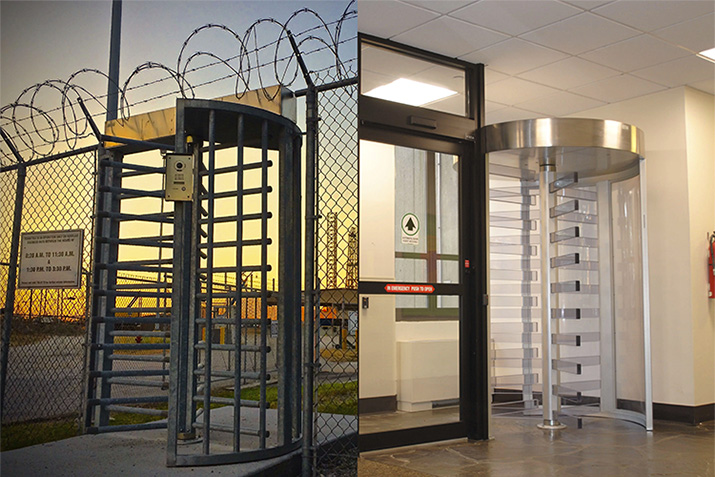 You have a team of security guards, an ID card system in place, and a top-notch video surveillance system. Your facility is secure, right? Not so fast. While those security solutions are solid and necessary to help you to mitigate security risks, it is important to ensure that your entrances are secure, as well. After all, every door or entrance is an opportunity for someone to get in to your facility and cause harm.
Security entrances have become an essential tool to secure people, property and assets. This is true whether they are used indoors or outdoors, but not all entrances can handle both applications. Here are some types of security entrance solutions that can function indoors, outdoors – or both.
---
April 10, 2019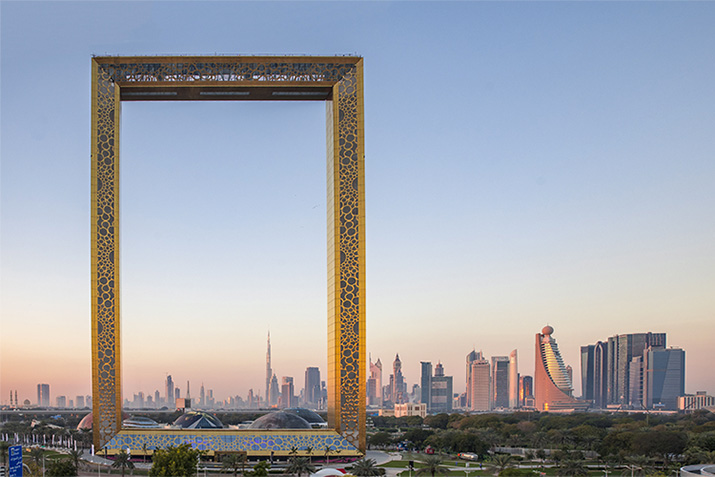 Nearly 1000 teams of architects from around the world competed to design an important new building – a "Tall Emblem Structure" that would promote "the new face of Dubai". The selected winner was the iconic Dubai Frame, and when its doors opened to the public in January 2018, those doors were automatic revolving doors from Boon Edam.
---
March 1, 2019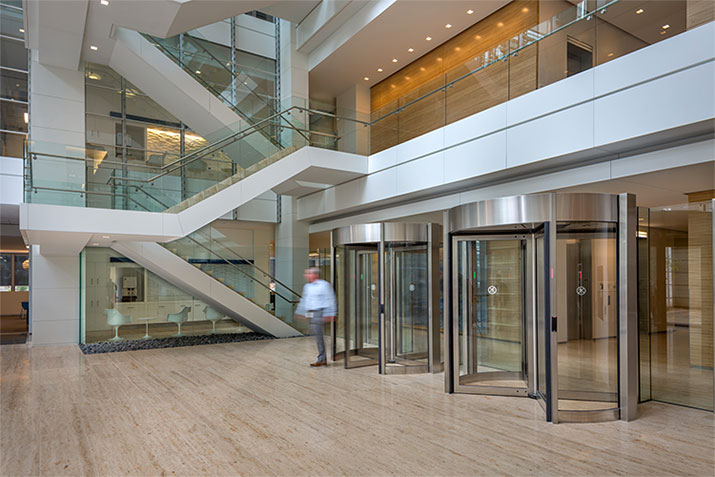 Security revolving doors are the entrance solution of choice for the Fortune 500. An IHS report on Pedestrian Entrance Control Equipment released in 2017 shows that the market for these solutions has increased from $25.9 million to $35.1 million in just two short years. Why are security revolving doors gaining so much momentum? Explore 9 reasons below.
---
February 22, 2019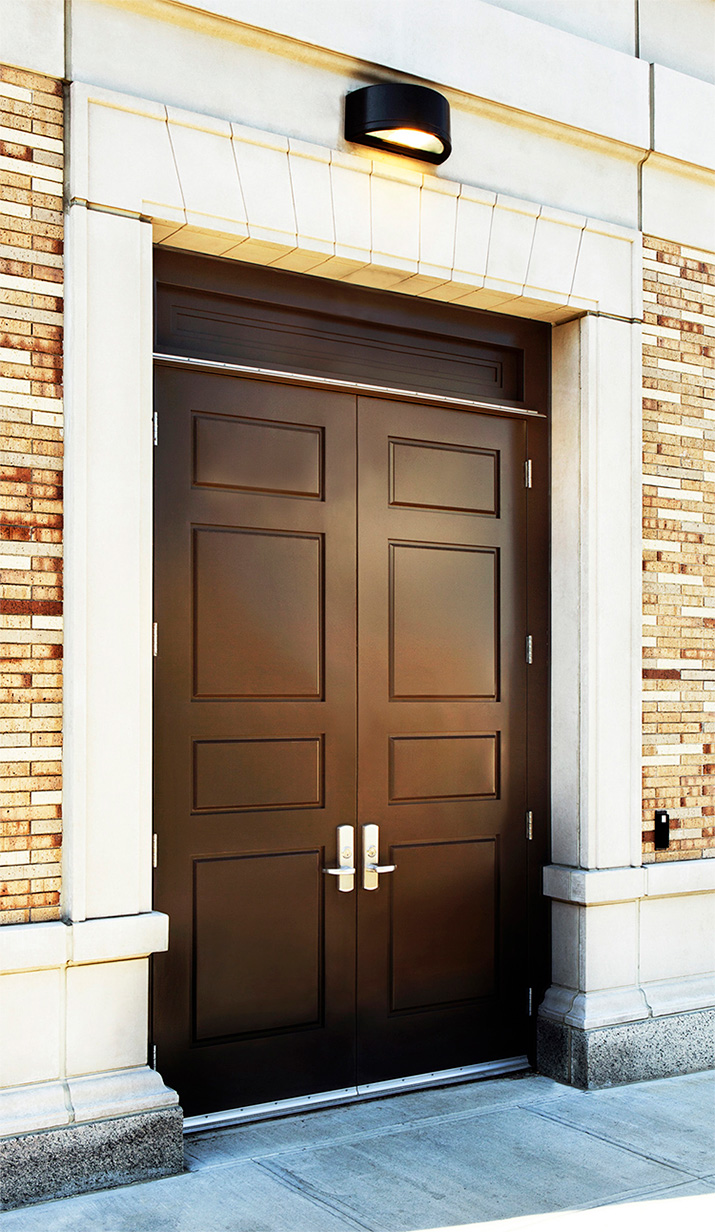 After more than 50 years in operation Bronx Community College was in need of modernization. Learn about how #AMBICO provided Recessed Panel Doors to return this historically significant site to its former glory.
---
January 14, 2019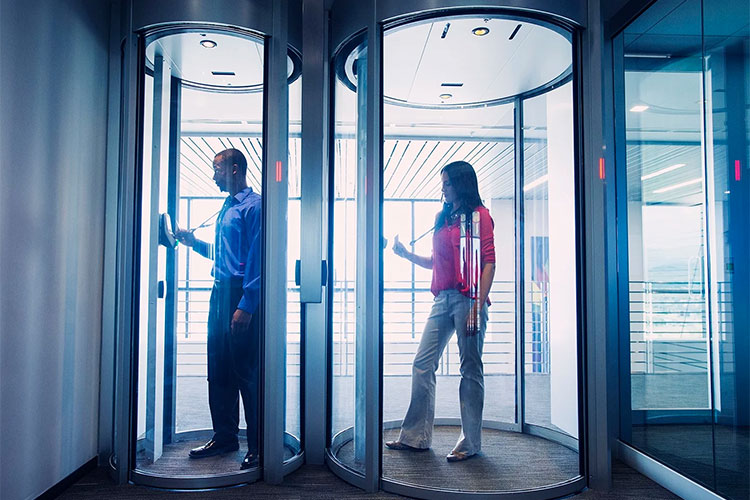 Your physical security system must comply with regulations specific to your industry. A regulation that is of major concern to security managers is the requirement to restrict physical access to a building. A failure to comply with this regulation could result in a number of associated liabilities, ranging from physical harm to an employee or guest, to hefty fines and bad press. Managing the entry to the best of your ability is key to compliance regulations.
---
December 14, 2018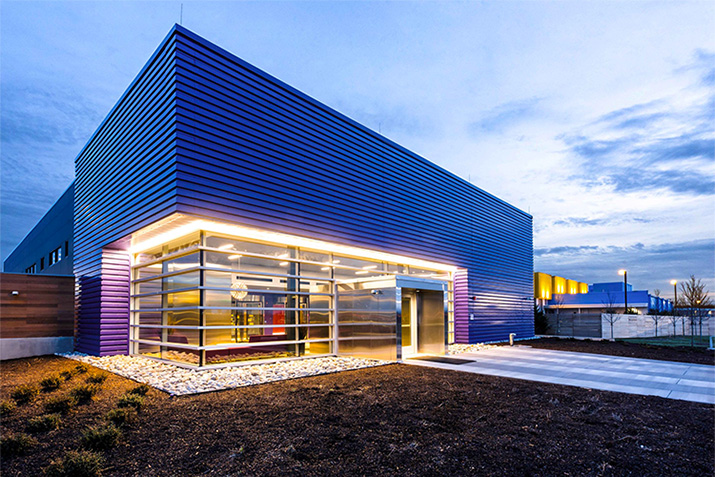 Data centers are some of the most critical infrastructure of our modern era. A breach would be devastating. Learn how security entrances can help protect data centers by controlling physical access.
---
November 7, 2018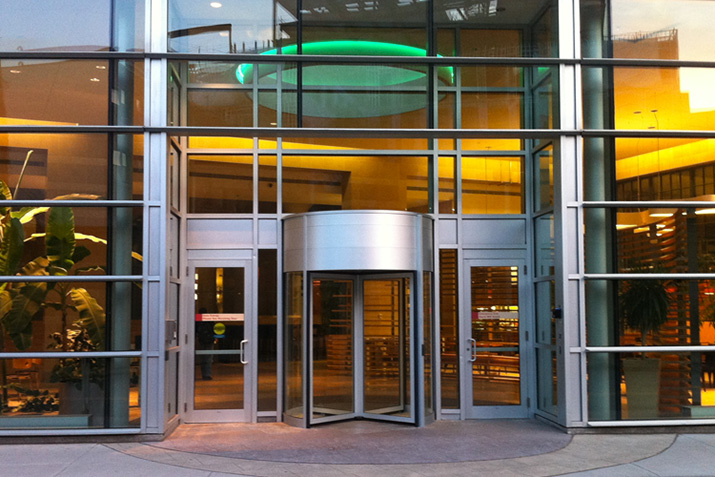 Safety. This vital component of the security entrance selection process is often missing from the conversation upfront. A failure to consider the safety features of security entrances could quickly and tragically undermine the effectiveness and success of the entire project, negatively affecting your ROI.
---
October 17, 2018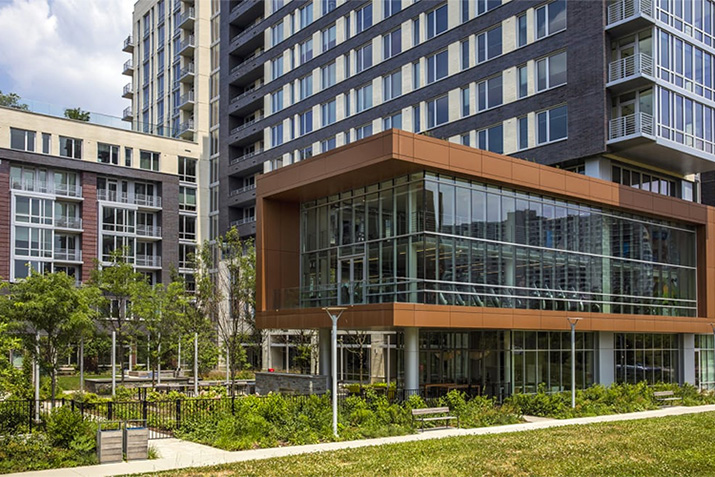 As demographics and preferences across multifamily shift, AIA partner Kawneer explores how architects are adjusting their exterior designs.
---
August 31, 2018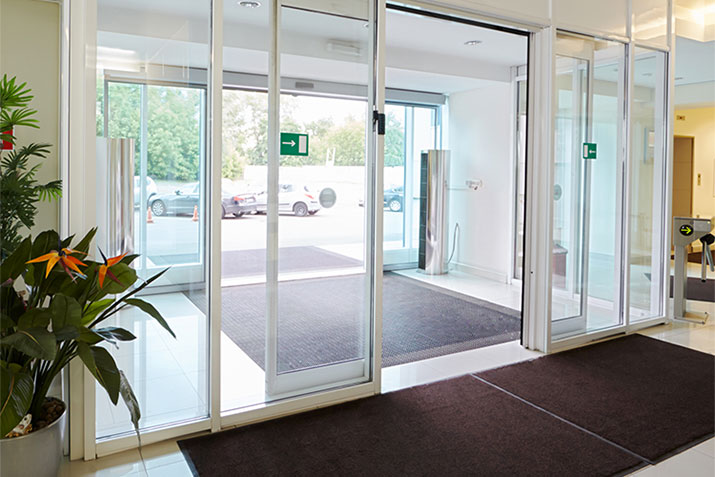 Entrance systems are one of the most important areas in a building... they make the first impression. Every safe entryway needs to have these three essential elements:
---
August 15, 2018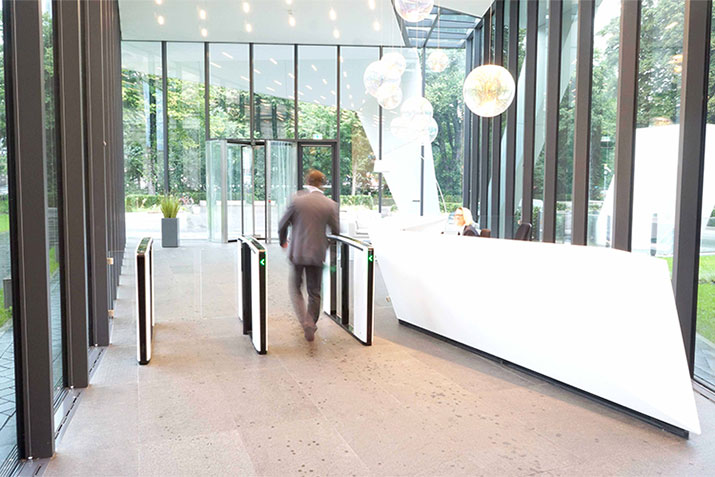 Google the term "best looking offices" and you'll find no shortage of results, with photos of interiors featuring beautiful design, materials, light and color. But do office space aesthetics actually have an effect on companies and their people? And how do aesthetics fit into the equation when it comes to how secure an office space is?
---
June 9, 2018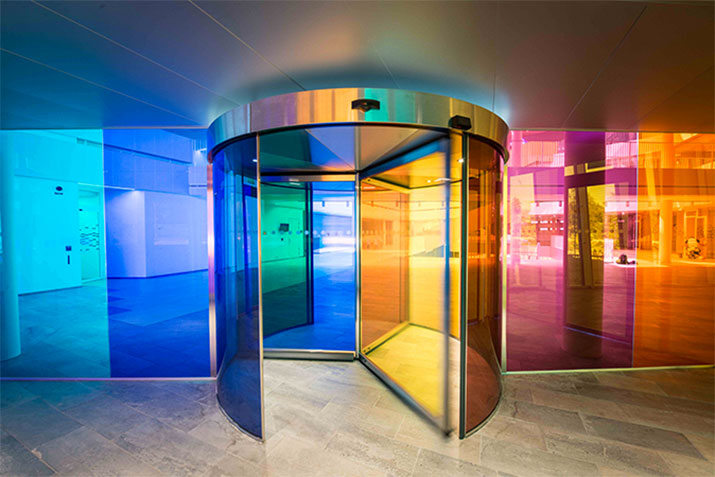 When entering the new Segerstedthuset building at the Uppsala University in Sweden – guests, students and employees alike are cheerfully greeted by a colourful revolving door. This unique door is an art installation by renowned American artist Spencer Finch (http://www.spencerfinch.com/) and is aptly named 'The Colour Wheel'. The artist is best known for installations that visualise his experience of the nature of light, colour, memory.
---
April 13, 2018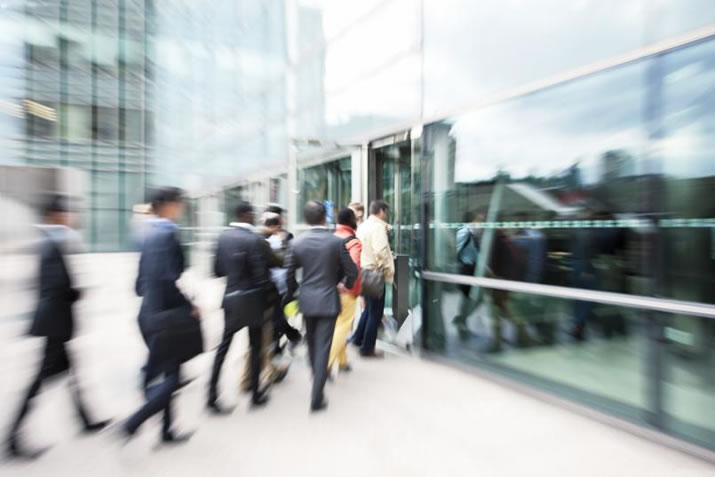 Many organizations spend a great deal of time and financial resources in making the entrances to their buildings artistic and beautiful, with designs and materials that inspire awe. They may work with an architect, engineer, or building contractor and ensure compliance to NFPA safety and fire guidelines regarding egress, along with the desire for user convenience and an overall aesthetic design. Often, they select standard swinging doors to make it more convenient for employees, visitors and vendors to enter. For security, they employ security officers to stand guard.
---
March 12, 2018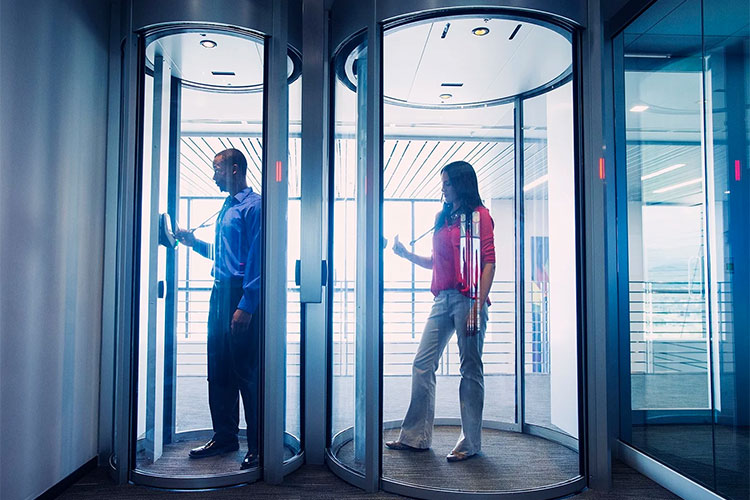 Organizations around the globe are looking for ways to reduce the risk of unauthorized entry due to tailgating and piggybacking. If not addressed appropriately, that risk can quickly turn into a liability, costing a company added time and expense, a bruised reputation and even the removal of members of the leadership team.
---
March 2, 2018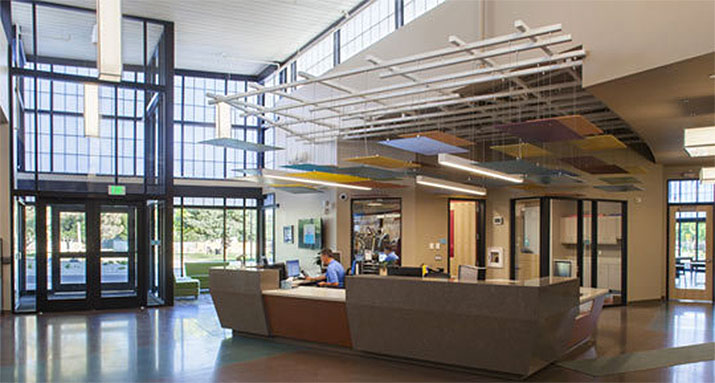 First impressions are important, and the same holds true for building entrances. Whether you're welcoming potential customers, trying to calm worried patients, or hosting teachers and students, their initial interaction with the space can set the overall mood and tenor of their experience.
Portable security booths (February 22, 2018), Why access control systems will never be enough to protect your premises (January 11, 2018), Art Gallery of Ontario enjoys more space and comfort with BoonAssist TQ revolving door entrance (November 28, 2017), Kawneer Project Profile: Heifer International World Headquarters (November 2, 2017), Attractive Bulletproof Barrier Design (October 27, 2017), Andamar Lifestyle Center uses revolving doors to combat wind, air infiltration (October 25, 2017), Security Trends: Campus Challenges, Manpower Importance, & Measuring ROI (September 26, 2017), Mitigating Protests, Smart Mobs and Crime with Manual Revolving Doors (September 6, 2017), You Deserve to be Delighted: 10 Essential Elements to Look for in a Security Entrance Manufacturer (July 25, 2017), Howe Green 'raises the bar' at former olympic site (July 18, 2017), Active Shooter Safety: 4 Things Your High Security Entrances Must Have (June 26, 2017), Door Access Control & Security Entrance Integration Techniques (May 24, 2017), Warwick Hotel Rittenhouse Square boasts unique, stylish lobby entrance with revolving door (April 24, 2017), Bulletproof Systems and Accessories for Every Building (April 18, 2017), Guard Houses (April 3, 2017), Security Entrances Protect Your Bottom Line and More (March 31, 2017), Active Shooter Safety: 4 Things Your High Security Entrances Must Have (February 20, 2017), Brass clad & bronze clad doors & frames (January 30, 2017), Mantrap Portal Solutions Eliminate Piggybacking (January 23, 2017), StonePly Success Story: Atlantis - The Cove (January 11, 2017), Sun Control Sunshades (January 5, 2017), Parking Booth (December 27, 2016), 4 'Gotchas' that could derail your front entrance security upgrades (December 16, 2016), Solutions for the entire building façade (December 9, 2016), The Dock Gate's custom gas struts make the vertical gate easy to open. Easy as 1, 2, 3! (September 21, 2016), What if Someone is Determined to Get into Your Building? (September 12, 2016), GuardDog Self-Closing Gate uses two stainless steel torsion springs so the gate can open in any direction (September 9, 2016), First Appearances Matter: remove the dirt | absorb the moisture | preserve your floors (August 31, 2016), Mirror polished stainless steel enclosure top and return grilles at New York City Hospital Lobby (August 26, 2016), Peace-of-Mind for Rural Utility Offices - Bulletproof barrier security tips & news (August 8, 2016), 5 Proven Questions to Get the Size of Your Shower Opening Right (July 29, 2016), Evolution Of Revolving Door Security: Teaching Old Doors New Tricks (July 4, 2016), Turnstiles to Appear on Discovery Channel Show (May 6, 2016), The Plan to Turn NYC's Turnstiles Into Musical Instruments (February 29, 2016), Wisconsin Hospitals Use Boon Edam Revolving Doors in Special, Double Entrance Solution (February 15, 2016), The Ins and Outs of Revolving Doors (November 9, 2015), The Industry's 1st Monitored Light Curtain - Now Available (September 25, 2015), A perfect blend between revolving doors and transparent architecture (September 4, 2015), Ruskin Air Doors Protect Indoor Air Quality (August 28, 2015), Sweet Dreams, Courtesy of AMBICO Products (June 30, 2015), Quick Ship Booths (June 29, 2015), Revolving Doors and ROI for Retail (June 10, 2015), Entrance possibilities are endless! See the 7 elements of revolving door design (February 23, 2015)