architecture - engineering - construction

Entrances
---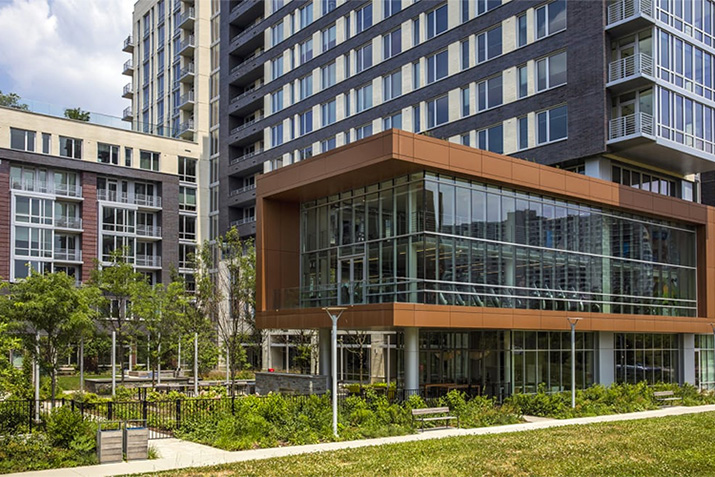 As demographics and preferences across multifamily shift, AIA partner Kawneer explores how architects are adjusting their exterior designs.
---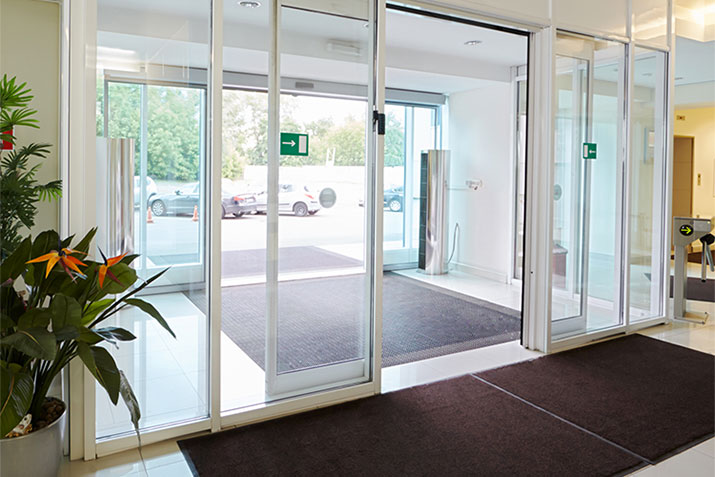 Entrance systems are one of the most important areas in a building... they make the first impression. Every safe entryway needs to have these three essential elements:
---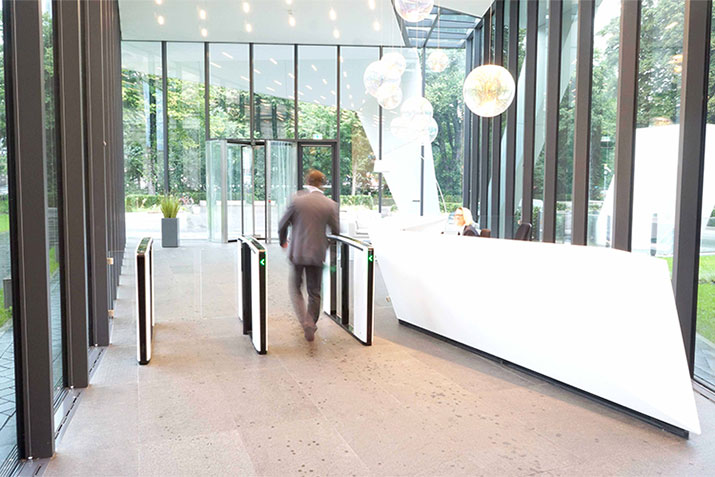 Google the term "best looking offices" and you'll find no shortage of results, with photos of interiors featuring beautiful design, materials, light and color. But do office space aesthetics actually have an effect on companies and their people? And how do aesthetics fit into the equation when it comes to how secure an office space is?
---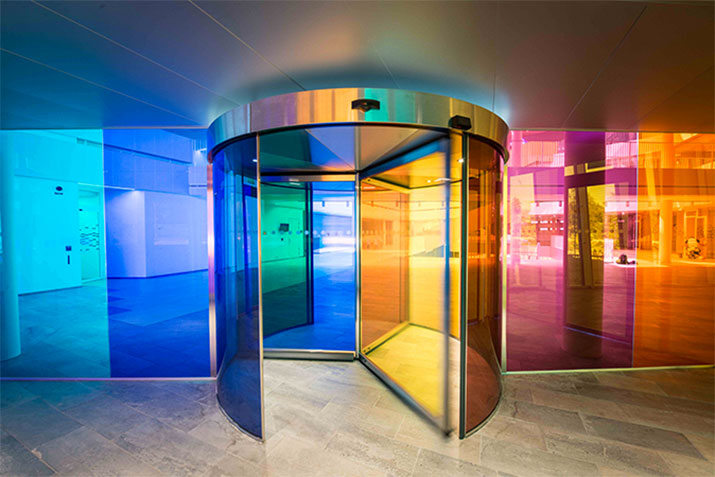 When entering the new Segerstedthuset building at the Uppsala University in Sweden – guests, students and employees alike are cheerfully greeted by a colourful revolving door. This unique door is an art installation by renowned American artist Spencer Finch (http://www.spencerfinch.com/) and is aptly named 'The Colour Wheel'. The artist is best known for installations that visualise his experience of the nature of light, colour, memory.
---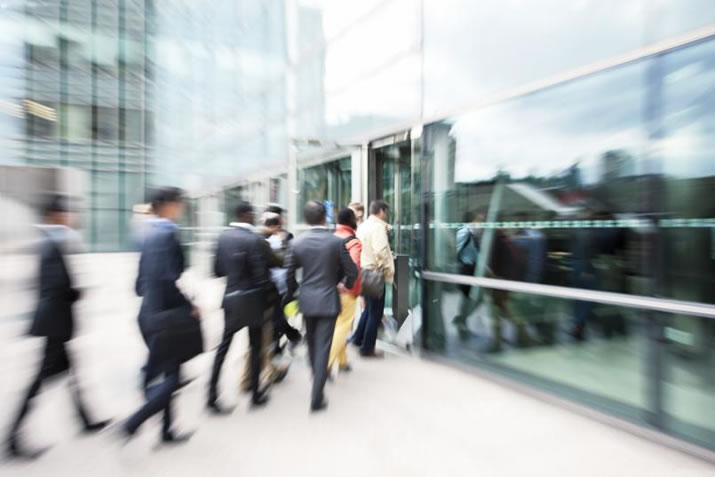 Many organizations spend a great deal of time and financial resources in making the entrances to their buildings artistic and beautiful, with designs and materials that inspire awe. They may work with an architect, engineer, or building contractor and ensure compliance to NFPA safety and fire guidelines regarding egress, along with the desire for user convenience and an overall aesthetic design. Often, they select standard swinging doors to make it more convenient for employees, visitors and vendors to enter. For security, they employ security officers to stand guard.
---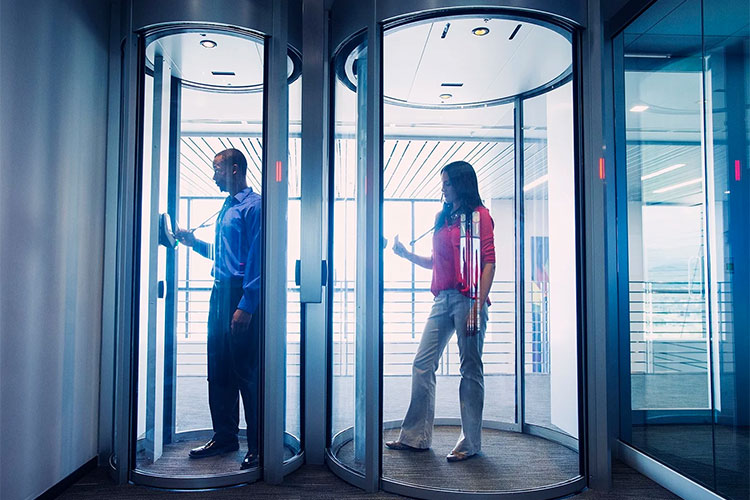 Organizations around the globe are looking for ways to reduce the risk of unauthorized entry due to tailgating and piggybacking. If not addressed appropriately, that risk can quickly turn into a liability, costing a company added time and expense, a bruised reputation and even the removal of members of the leadership team.
---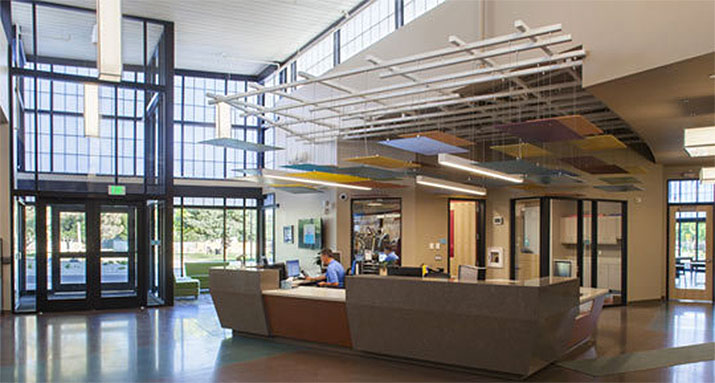 First impressions are important, and the same holds true for building entrances. Whether you're welcoming potential customers, trying to calm worried patients, or hosting teachers and students, their initial interaction with the space can set the overall mood and tenor of their experience.
---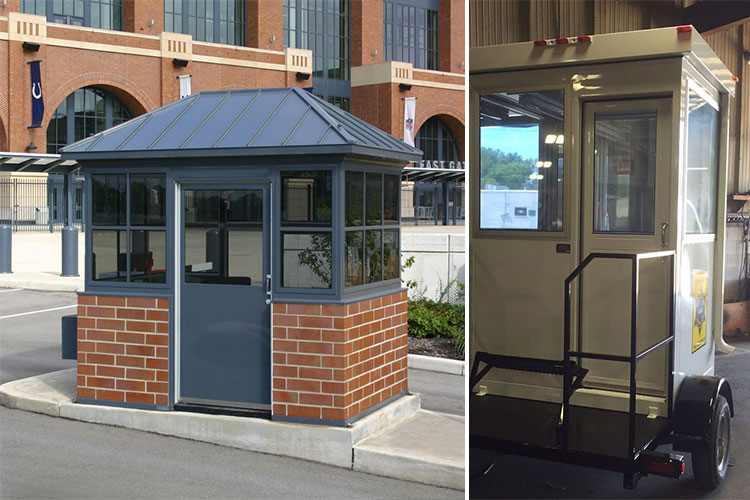 If you need to secure multiple gates or entrances, it is essential to have a security booth, guard house or parking booth you can position and use immediately. Par-Kut portable security booths are perfect for guarding multiple entrances and gates. These security booths are easily moved from one place to another. So you can have these guard booths ready to use as soon as they are deployed or installed.
---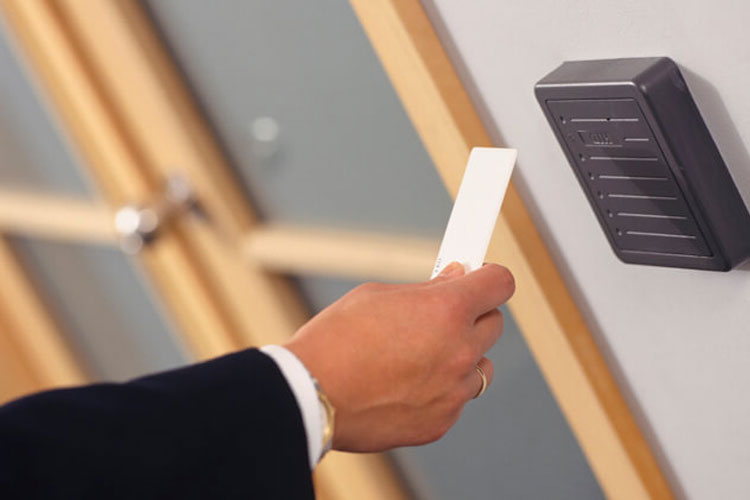 Security systems have long been in the business of risk mitigation. In addition to controlling potentially perilous situations as they occur and dealing with them safely and efficiently, a security system and its operators need to be able to identify problem areas and use the systems at their disposal to prevent issues, when possible, before they even occur. A major source of risk for any facility—large or small, new or established—are the entrances and exits. Every facility has at least one entrance and an access control system alone cannot effectively mitigate the risk of unauthorized entry. Many buildings will have a number of different areas in their floorplan that require varying levels of security at the entrances to that area, even if it's as simple as locking an office before the weekend.
---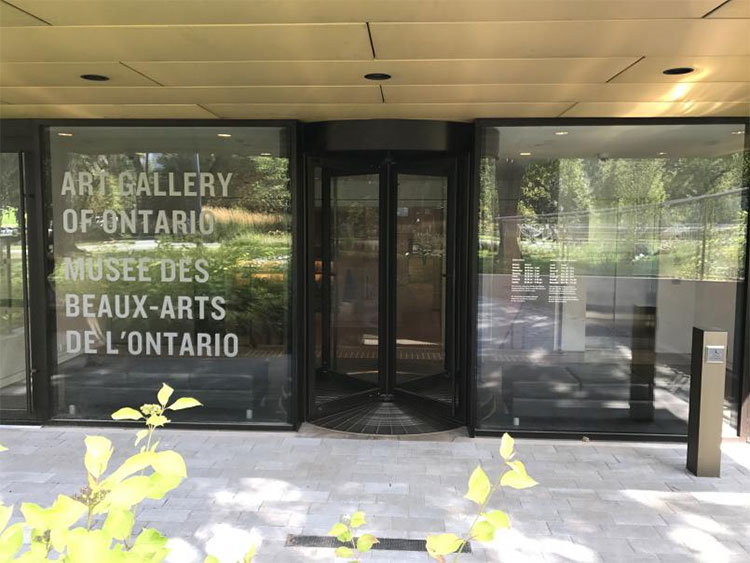 Due to space constraints during remodeling, the Art Gallery of Ontario opted for a revolving door at the front entrance.
---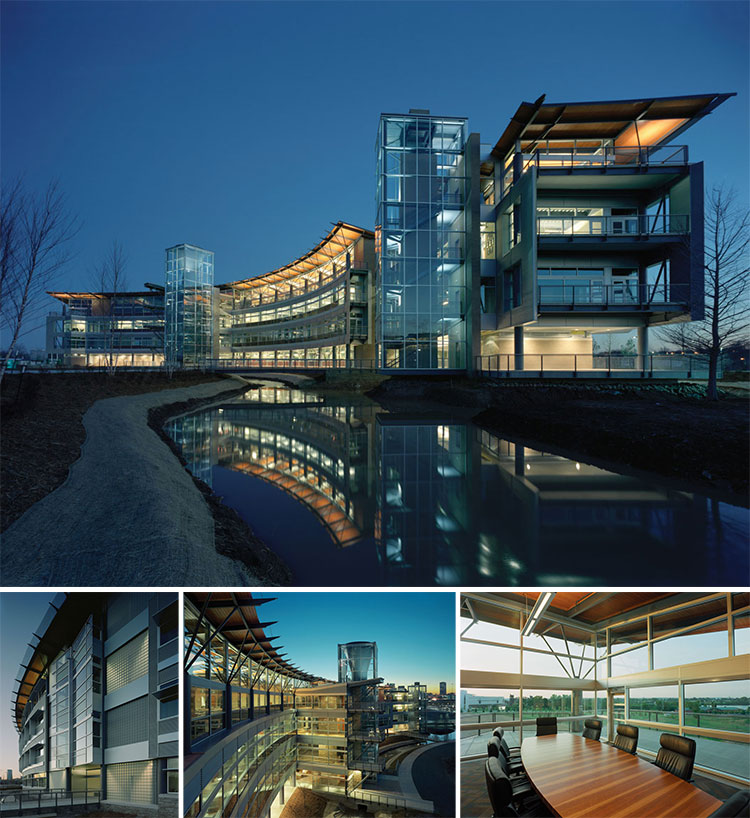 When Heifer needed a larger HQ that remained true to the earth's resources, we helped them create one.
---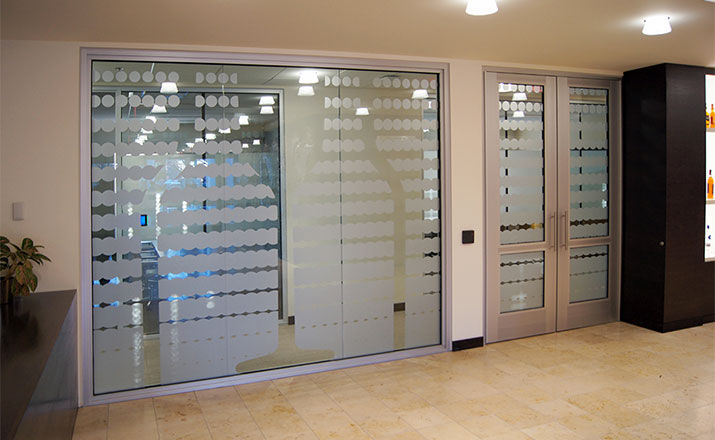 Modern. Clean lines. High Visibility. Upscale. Bulletproof. Which one of these doesn't belong? While there is a strong perception that beauty and security cannot go hand-in-hand, attractive bulletproof barriers are totally possible.
---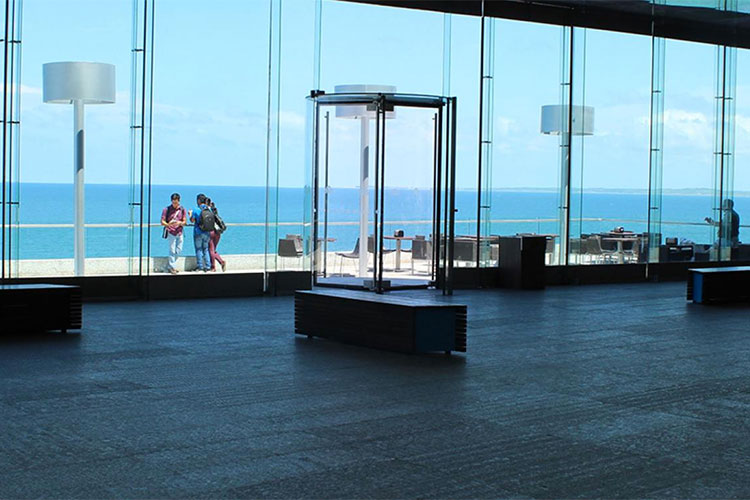 The challenge: heat, humidity and sea breezes infiltrating the building. The solution: revolving doors.
---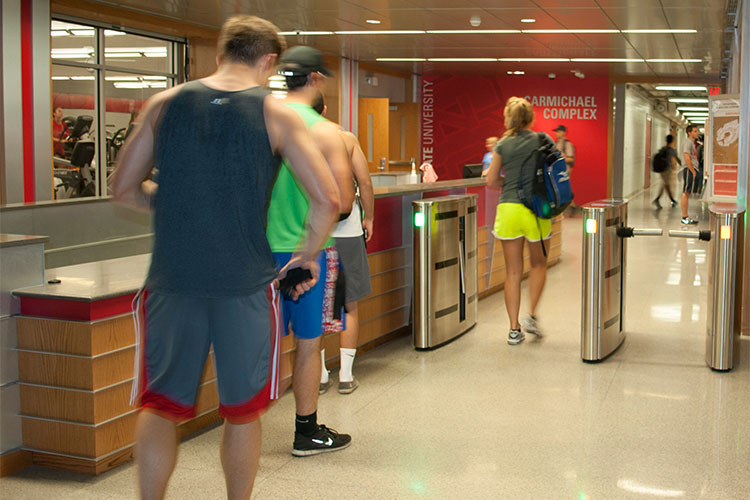 [Interview] We recently sat down with Boon Edam's CEO, Mark Borto. Mark has more than 30 years in the entrance market, and he spends many weeks during the year on the road, listening to customers and installers, and keeping up to date on trends and where the market is headed. Here are some hot topics we put to Mark for his thoughts.
---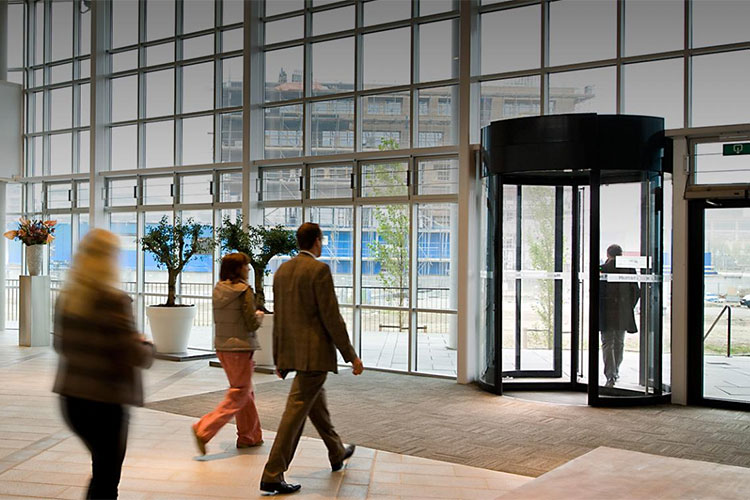 It is no secret that we're living in a time of great unrest. The news is laden with headlines publicizing 'lives matter' and 'occupy Wall Street' movements, political protests, active shooter incidents… the list goes on. As a result, businesses are seeing an urgent need to protect their customers and staff from the impacts of these disruptive, destructive, and even deadly acts.
---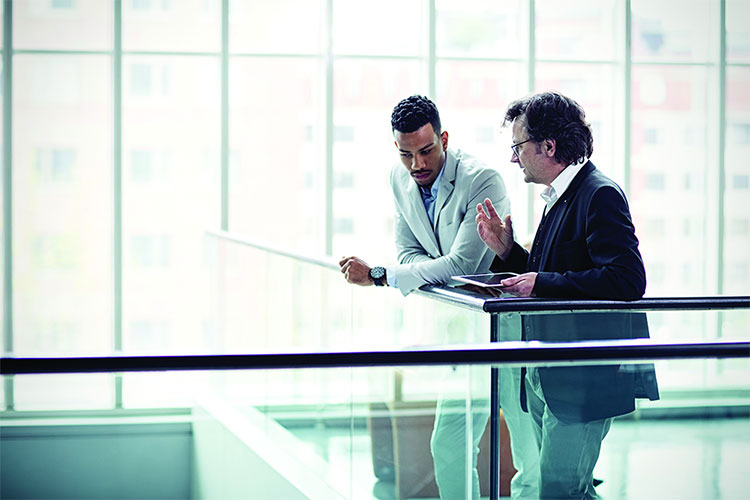 Today's security entrances can last 10 years or more, so your organization can go years without installing a single new entrance. This fact alone intensifies your need for a great experience during the buying process and beyond, so that you are assured the right entrance to meet your needs for years to come. How do you better your chances for such a great experience? Here are 10 factors a manufacturer should offer to create a stellar 360-degree customer experience.
---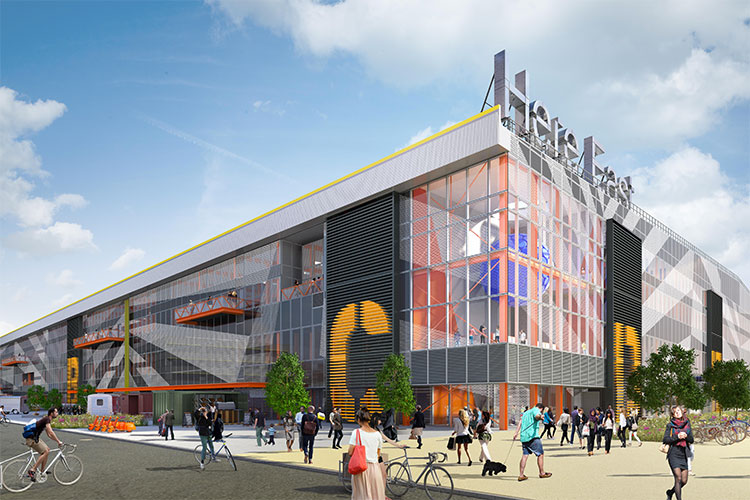 During the 2012 London Olympics and Paralympic Games the International Press and Broadcast Centre played host to the world's media. 20,000 journalists were at the heart of the action, reporting the latest triumphs and Olympian feats to a global audience estimated to be over 4 billion people. Fast forward to 2017 and these key buildings continue to form a central element of the Queen Elizabeth Olympic Park. The Centre is undergoing a commercial redevelopment to become Here East – the exciting digital quarter for East London.
---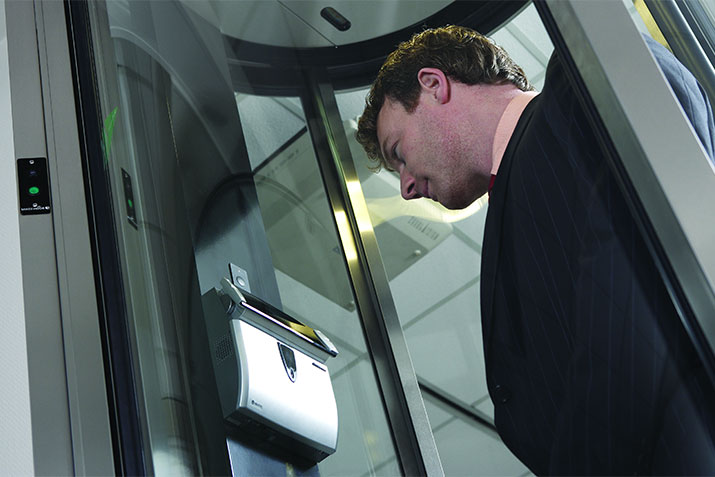 According to a study completed by the FBI, in 2014 and 2015 alone, there were 231 casualties as a result of mass shootings. Let's examine 4 enhancements you can make to security revolving doors or mantrap portals to thwart an active shooter's attempt at gaining access to your building, or worse, doing physical harm to people.
---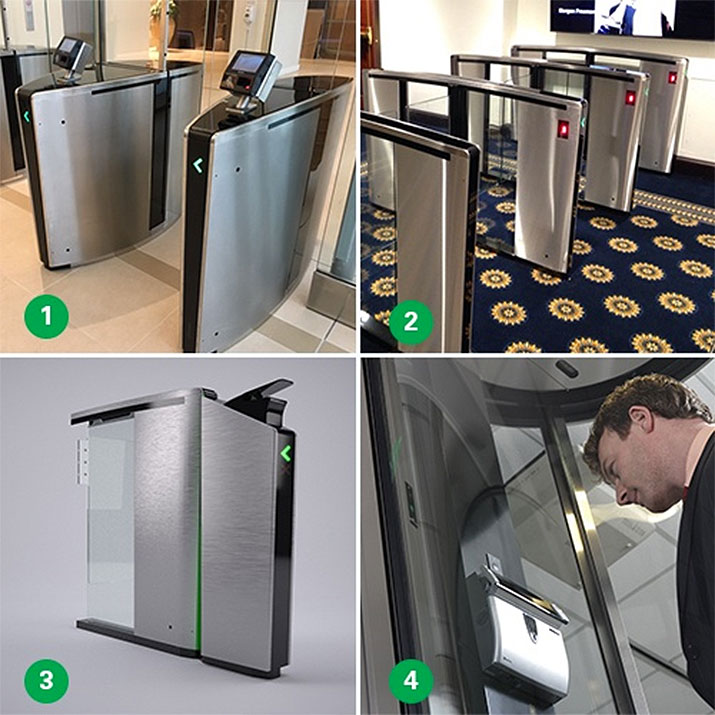 You are likely convinced that a physical security entrance is absolutely necessary in order to get the most out of your access control system and truly keep unwanted people out of your facility. Integration between door access control systems and security entrances can be a fine art; the perfect balance of functionality, space and aesthetics.
---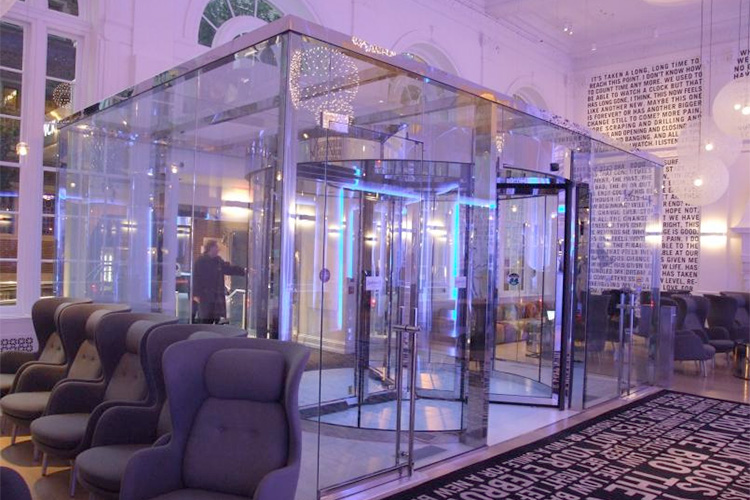 The historic building housing the Warwick Hotel Rittenhouse Square originally had a manual revolving door flush with the building's facade. Somewhere along the way, it was decided to remove the relatively smaller gauge revolving door and replace the entrance with a double set of sliding doors.
Bulletproof Systems and Accessories for Every Building (April 18, 2017), Guard Houses (April 3, 2017), Security Entrances Protect Your Bottom Line and More (March 31, 2017), Active Shooter Safety: 4 Things Your High Security Entrances Must Have (February 20, 2017), Brass clad & bronze clad doors & frames (January 30, 2017), Mantrap Portal Solutions Eliminate Piggybacking (January 23, 2017), StonePly Success Story: Atlantis - The Cove (January 11, 2017), Sun Control Sunshades (January 5, 2017), Parking Booth (December 27, 2016), 4 'Gotchas' that could derail your front entrance security upgrades (December 16, 2016), Solutions for the entire building façade (December 9, 2016), The Dock Gate's custom gas struts make the vertical gate easy to open. Easy as 1, 2, 3! (September 21, 2016), What if Someone is Determined to Get into Your Building? (September 12, 2016), GuardDog Self-Closing Gate uses two stainless steel torsion springs so the gate can open in any direction (September 9, 2016), First Appearances Matter: remove the dirt | absorb the moisture | preserve your floors (August 31, 2016), Mirror polished stainless steel enclosure top and return grilles at New York City Hospital Lobby (August 26, 2016), Peace-of-Mind for Rural Utility Offices - Bulletproof barrier security tips & news (August 8, 2016), 5 Proven Questions to Get the Size of Your Shower Opening Right (July 29, 2016), Evolution Of Revolving Door Security: Teaching Old Doors New Tricks (July 4, 2016), Turnstiles to Appear on Discovery Channel Show (May 6, 2016), The Plan to Turn NYC's Turnstiles Into Musical Instruments (February 29, 2016), Wisconsin Hospitals Use Boon Edam Revolving Doors in Special, Double Entrance Solution (February 15, 2016), The Ins and Outs of Revolving Doors (November 9, 2015), The Industry's 1st Monitored Light Curtain - Now Available (September 25, 2015), A perfect blend between revolving doors and transparent architecture (September 4, 2015), Ruskin Air Doors Protect Indoor Air Quality (August 28, 2015), Sweet Dreams, Courtesy of AMBICO Products (June 30, 2015), Quick Ship Booths (June 29, 2015), Revolving Doors and ROI for Retail (June 10, 2015), Entrance possibilities are endless! See the 7 elements of revolving door design (February 23, 2015)