architecture - engineering - construction

Entrances
---
April 12, 2021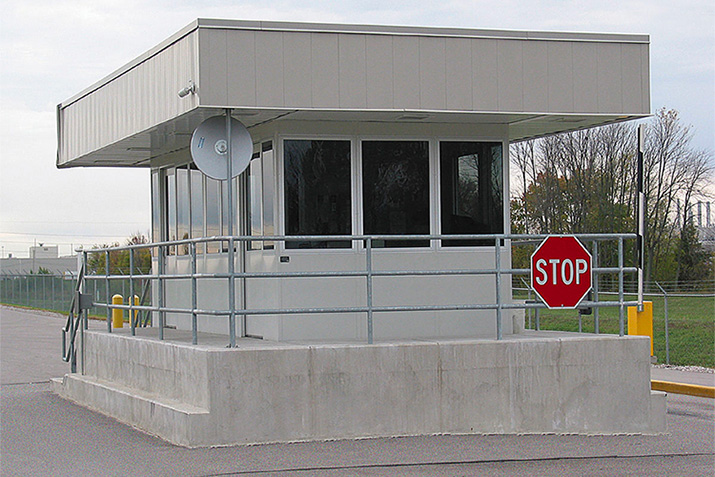 Par-Kut provides the most rugged and well built guard houses, guard booths, guard shelters, border inspection booths, security access control checkpoints and observation towers. Par-Kut's guard houses are all prefabricated guard houses. Our customers include government, private industry, airports, nuclear power plants and U.S. Military facilities across the country and around the world. Par-Kut's all welded steel construction and use of durable, low maintenance materials ensure the guard booth's greatest longevity. Special security features are offered to customize the security guard booth to your location requirements and to keep your security officers comfortable as well as secure.
---
February 26, 2021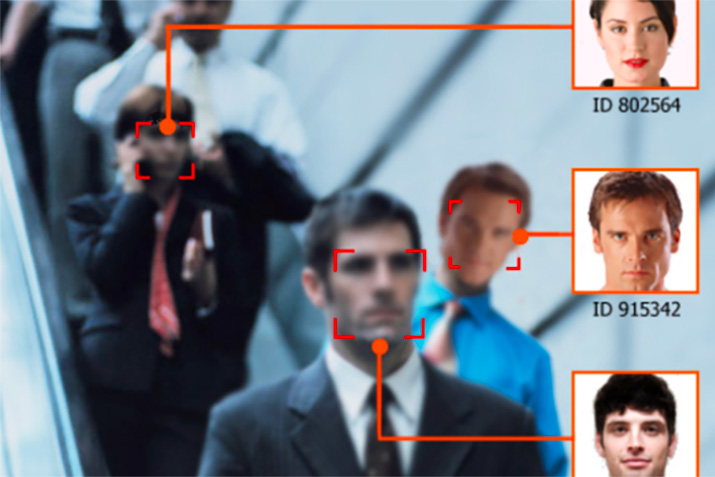 With the evolving dynamics of cloud storage and the ability to harness and proactively employ an ever-increasing pool of big data, artificial intelligence (AI) has significantly impacted video surveillance, which has been among the biggest beneficiaries of faster processing and impactful analytics. Even building automation, fire systems, intrusion detection, and physical and network access control have AI built into many core competencies.
---
November 6, 2020
Publication discusses changes in building design, security processes and technologies that support touchless entry and social distancing.
---
October 7, 2020
Most security professionals are aware of the term, "tailgating," as it refers to an unauthorized user following an authorized user into a facility, usually by means of a swinging door. But do all these security professionals agree on the impact of tailgating, as well as the methods to effectively mitigate it? We were curious so we reached out via our social media channels to find out more.
---
September 2, 2020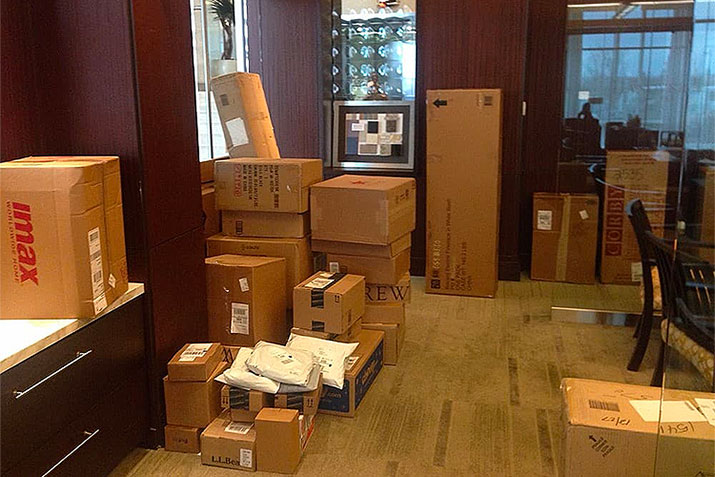 Residential deliveries have been on the uptick for several years, but the COVID-19 pandemic has blown the lid off the box. An analysis of April Package Concierge transaction data shows an increase of nearly 28% YOY and is rivaling that of the past holiday season.
---
April 29, 2020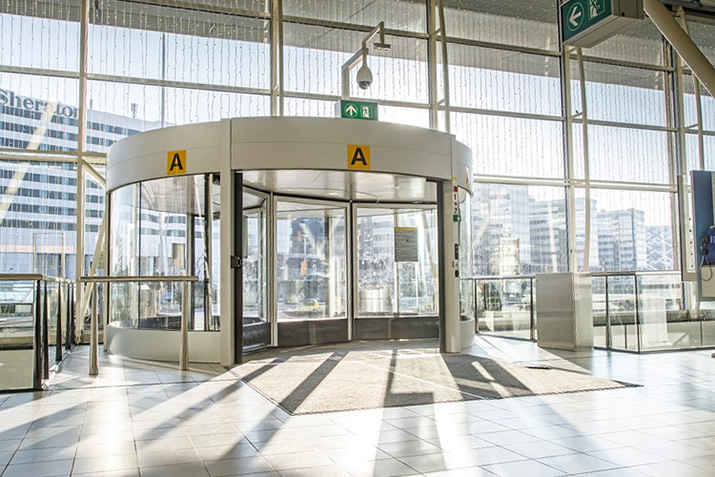 Revolving doors have been around for well over 100 years since their invention by Theophilus Van Kannel in 1888. As the story goes, Van Kannel, working in a lobby during a cold winter in Philadelphia, complained about the unpleasant effects of the swing door at the main entrance: "Every person passing through [the exterior door] first brings a chilling gust of wind with its snow or rain, and the noise of the street; then comes the unwelcome bang!" Van Kannel decided to do something about it. He started a business, and the rest is history. The revolving doors stopped air infiltration and were quiet during use. But, how much can you really improve on what is a relatively simple concept? In fact, modern technology and engineering have completely transformed Van Kannel's invention in terms of safety, ease of use, and even security. Let's take a closer look.
---
March 20, 2020
We're talking about something that many #security entrance manufacturers shy away from: barrier contact. Why does it happen and how do you avoid it?
---
March 2, 2020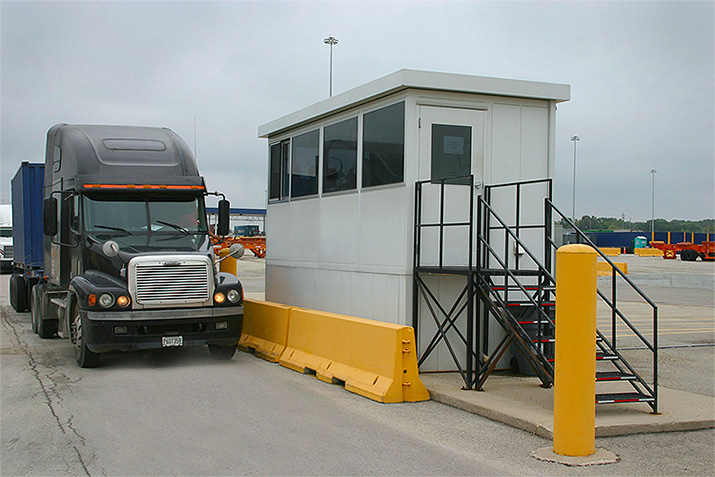 Par-Kut guard booth industrial applications are a perfect fit for use in abusive industrial environments, because the core competency is to build the enclosures with durable and long-lasting materials. Par-Kut industrial booths shelter and provide relief for industrial workers in control pulpits, in plant offices and operator shelters to name a few.
---
February 14, 2020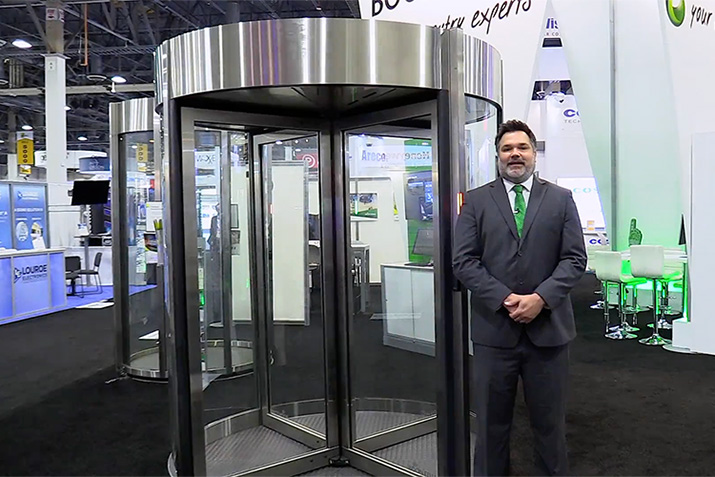 Are you looking at different types of security entrances and trying to compare which one is right for you? Security revolving doors have been gaining in popularity over the past 10 years. Why? In this quick video, I'll share with you the top 5 features of a security revolving door that make it one of the most desirable security solutions for many types of facilities.
---
November 27, 2019
Alarms are sounding, lights are flashing, and there is a sense of panic in the air. Security entrances, which provide a seamless access control solution in all types of buildings, are usually not intended to be the only means of emergency egress from a facility. Even so, some security entrance types such as tripod turnstiles, full height turnstiles, revolving doors and security portals, can be a main component of your emergency egress plan that can help ensure a safe evacuation.
---
October 2, 2019
Boon Edam Inc., a global leader in security entrances and architectural revolving doors, announced the results of a recent survey regarding the risks and security threats associated with tailgating. A majority of the respondents, made up of security professionals, believe that tailgating remains a critical threat and does not seem to be abating.
---
September 11, 2019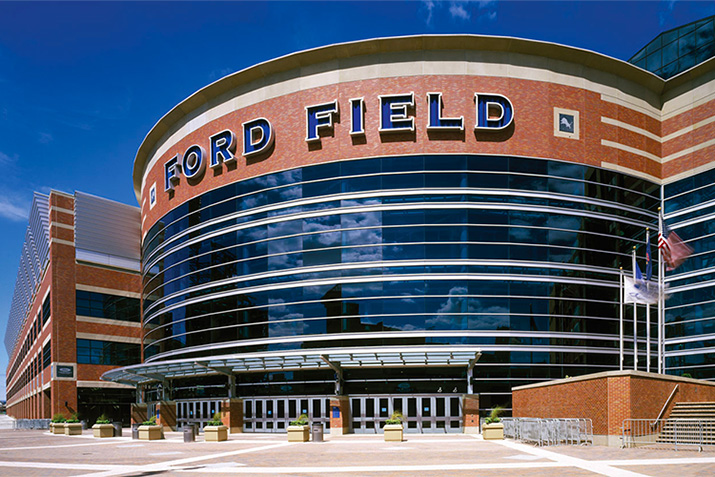 When it comes to sports, athletes and fans are tough. Our 350/500 Tuffline™ Entrances are a complete system of door, frame, and hardware, designed and engineered to create total performance for stadiums, arenas, and more. Heavy traffic? Totally tough!
---
July 29, 2019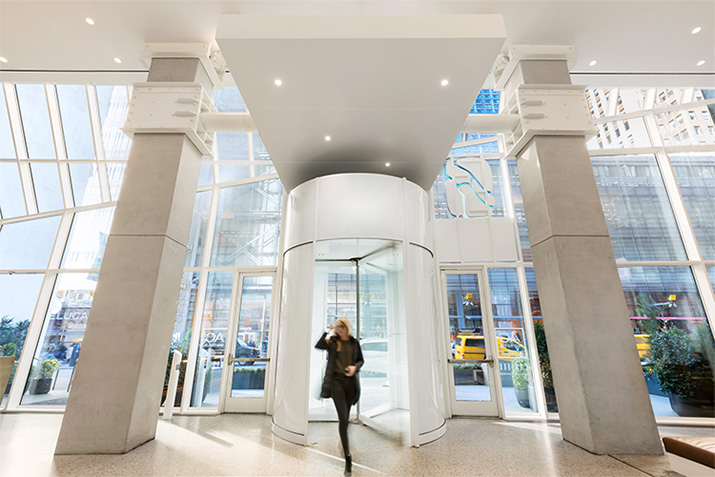 Revolving doors create modern entrances that reduce energy and save businesses space. But, as with any entrance that is used by the public, there are some implications to consider for creating the safest experience possible. Consider 5 safety tips for the safest revolving door entry.
---
July 1, 2019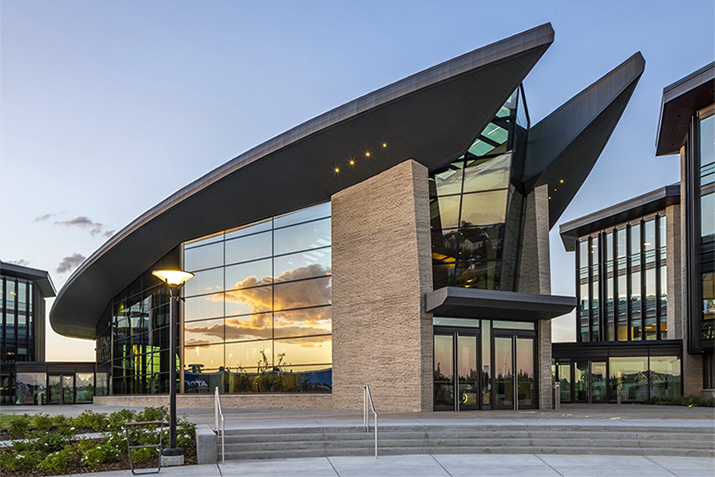 If you are looking to design a building with uninterrupted all-glass façades AND high thermal performance, Clearwall™ Curtain Wall is the solution. This 4-sided Toggle Glazed (TG) system* delivers this desired aesthetic for low-rise applications.
---
June 28, 2019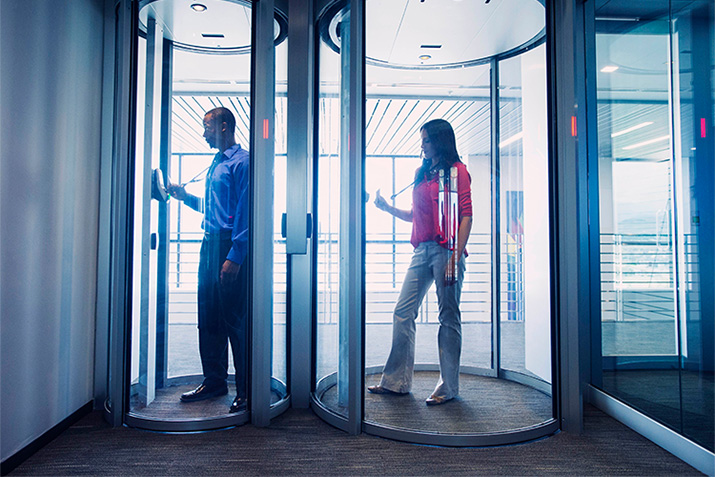 Boon Edam Inc., a global leader in security entrances and architectural revolving doors, recently published a whitepaper for security professionals. Titled 'The Advanced Analytics of Security Entrances', the whitepaper provides information and guidance about the data that can be extracted from security entrances. By delivering important insights into user traffic at the entry and in some cases, predictive metrics on the potential for a breach, this data provides higher value than traditional swinging or sliding doors and access control systems alone.
---
May 3, 2019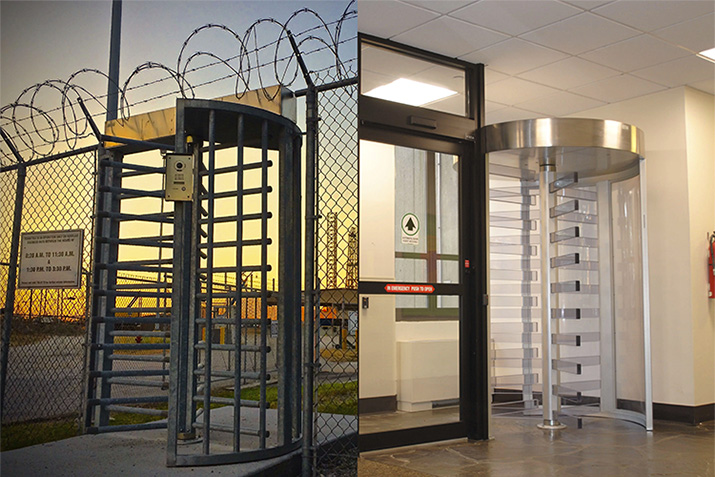 You have a team of security guards, an ID card system in place, and a top-notch video surveillance system. Your facility is secure, right? Not so fast. While those security solutions are solid and necessary to help you to mitigate security risks, it is important to ensure that your entrances are secure, as well. After all, every door or entrance is an opportunity for someone to get in to your facility and cause harm.
Security entrances have become an essential tool to secure people, property and assets. This is true whether they are used indoors or outdoors, but not all entrances can handle both applications. Here are some types of security entrance solutions that can function indoors, outdoors – or both.
---
April 10, 2019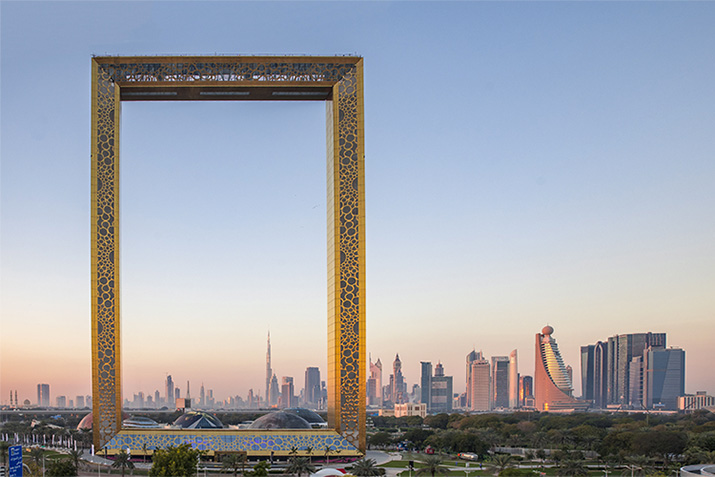 Nearly 1000 teams of architects from around the world competed to design an important new building – a "Tall Emblem Structure" that would promote "the new face of Dubai". The selected winner was the iconic Dubai Frame, and when its doors opened to the public in January 2018, those doors were automatic revolving doors from Boon Edam.
---
March 1, 2019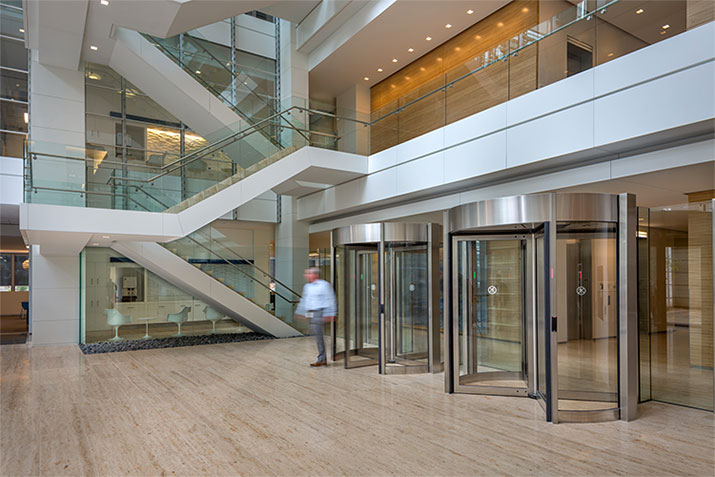 Security revolving doors are the entrance solution of choice for the Fortune 500. An IHS report on Pedestrian Entrance Control Equipment released in 2017 shows that the market for these solutions has increased from $25.9 million to $35.1 million in just two short years. Why are security revolving doors gaining so much momentum? Explore 9 reasons below.
---
February 22, 2019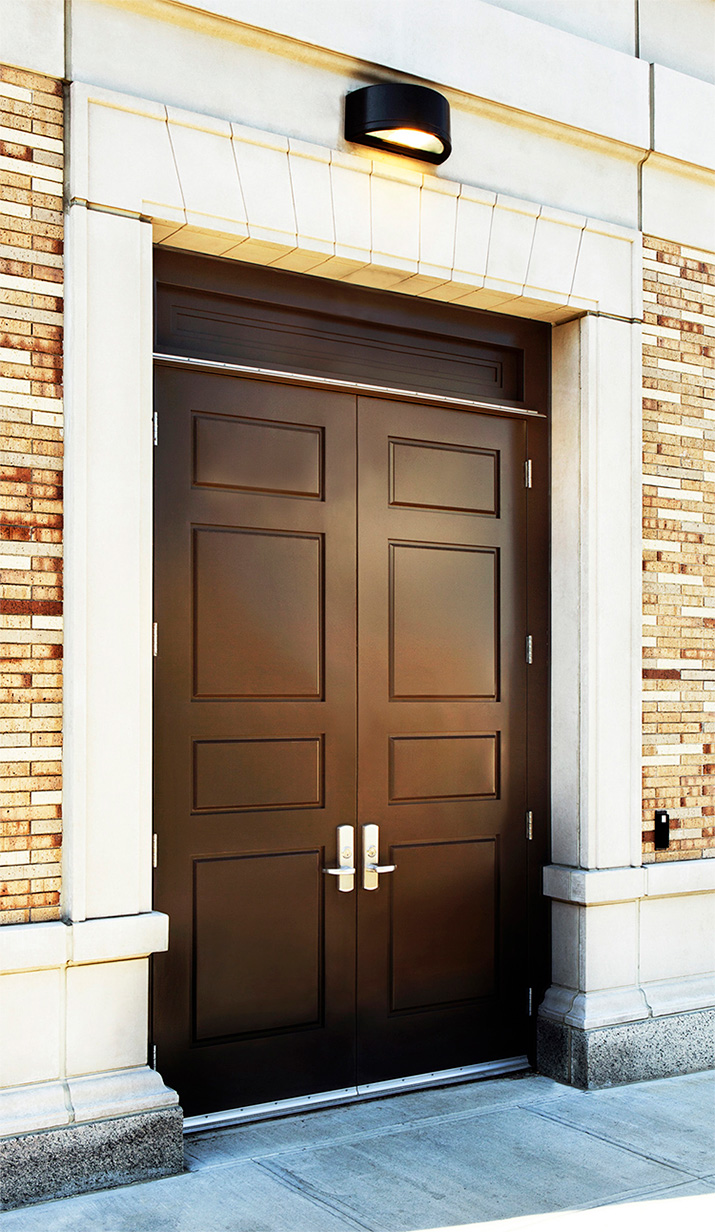 After more than 50 years in operation Bronx Community College was in need of modernization. Learn about how #AMBICO provided Recessed Panel Doors to return this historically significant site to its former glory.
---
January 14, 2019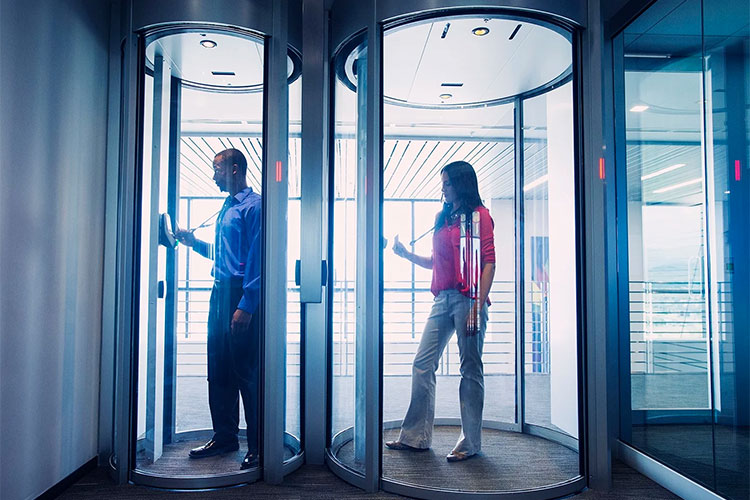 Your physical security system must comply with regulations specific to your industry. A regulation that is of major concern to security managers is the requirement to restrict physical access to a building. A failure to comply with this regulation could result in a number of associated liabilities, ranging from physical harm to an employee or guest, to hefty fines and bad press. Managing the entry to the best of your ability is key to compliance regulations.