architecture - engineering - construction

Bollards
---
December 23, 2022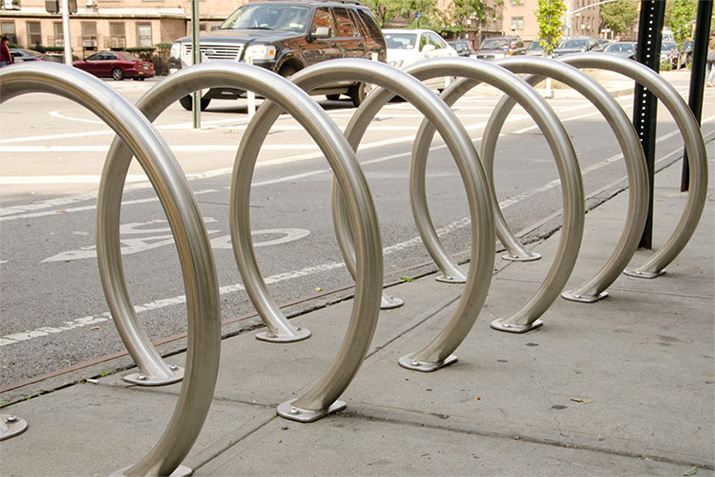 ---
November 23, 2022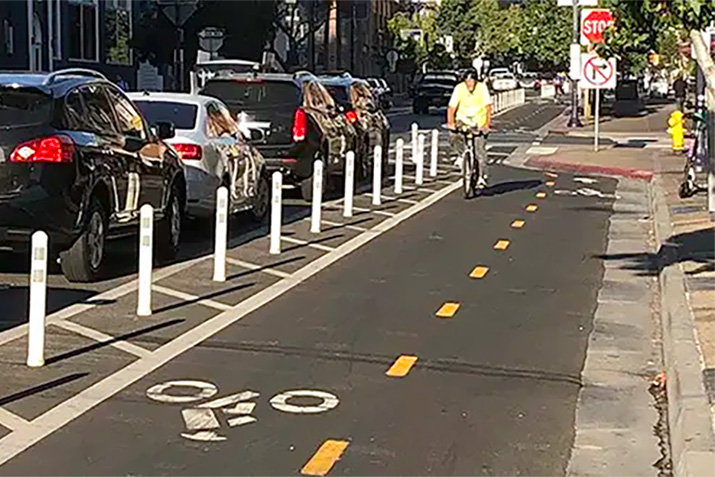 For traffic engineers designing cycle tracks, Pexco's flexible bike lane safety post (bollards) provide an invaluable means by which to prevent cars from encroaching on bike lanes. They can also alert and slow down drivers and cyclists as they approach a hazardous intersection.
---
July 18, 2022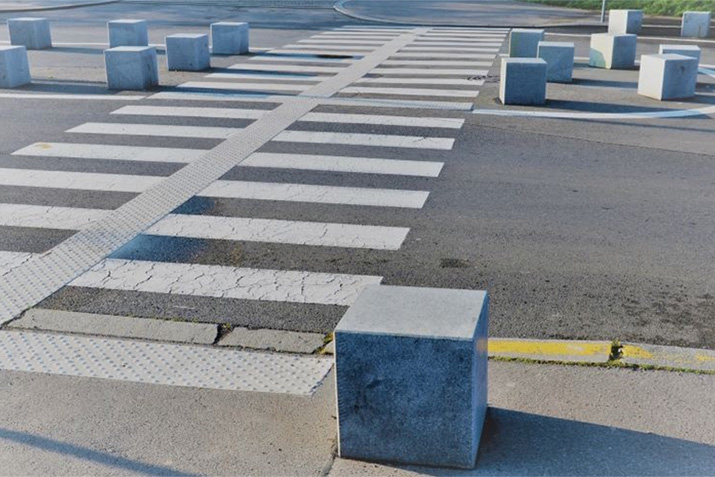 Detectable warning plates are a type of tactile paving, designed to be "read" by those using a cane for guidance. They are a form of universal design, for their contrasting color and textures act as communication for all users of a space. Tiles with truncated domes were invented in Japan in the late sixties by Seiichi Miyake, and installed for the first time in 1967, outside a school for the blind. They have since been adopted worldwide, with basic installation standards to ensure that they communicate the same message to users the world over.
---
May 27, 2022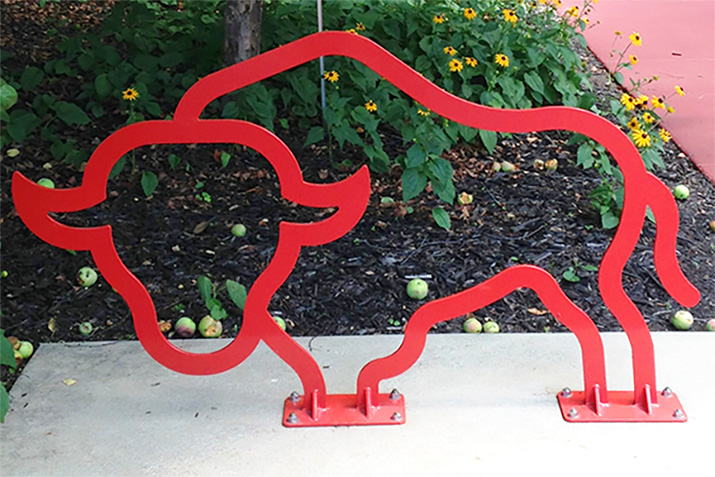 See different examples and get inspired for how you can customize bike racks with your logo.
---
May 16, 2022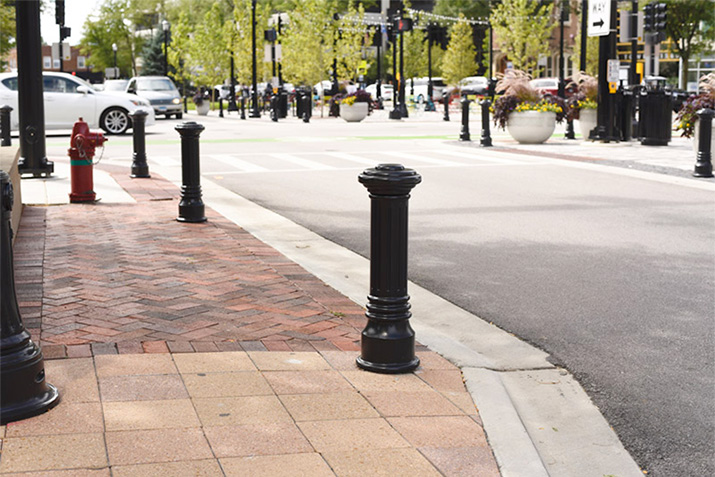 How to seamlessly place bollards on stone or brick. A few simple steps help put bollards on landscape pavers. Check out our how-tos for: Crash-rated bollards, Security bollards, Retractable bollards, Removable bollards and Bolt-down bollards. It's common for decorative bollards to be installed with stone or concrete pavers for a fully finished site look. The fine finish of cast iron or stainless steel is a natural complement to the beauty of stone. Iron and stainless—like stone—are durable, low maintenance outdoor materials.
---
April 11, 2022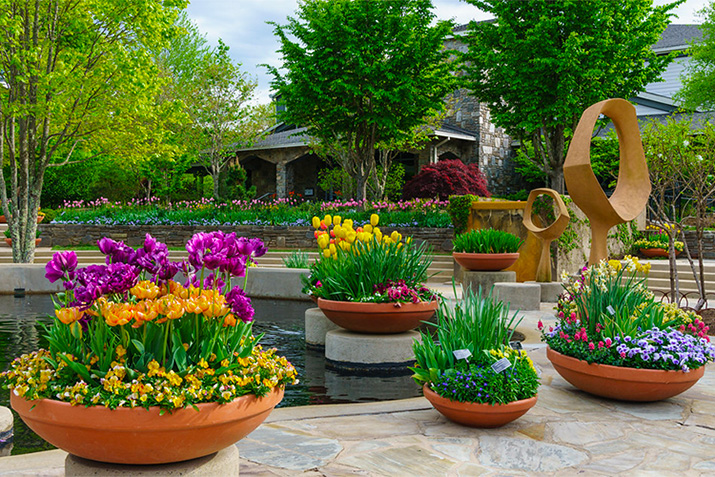 Spring is a perfect time to add colors and freshen up your outdoor space! Containers can add depth to your landscape design and elevate the aesthetic. Different planter styles and colors can change the look of the project entirely. Whether it's a small or large project, TerraCast® can accommodate any size project.
---
February 25, 2022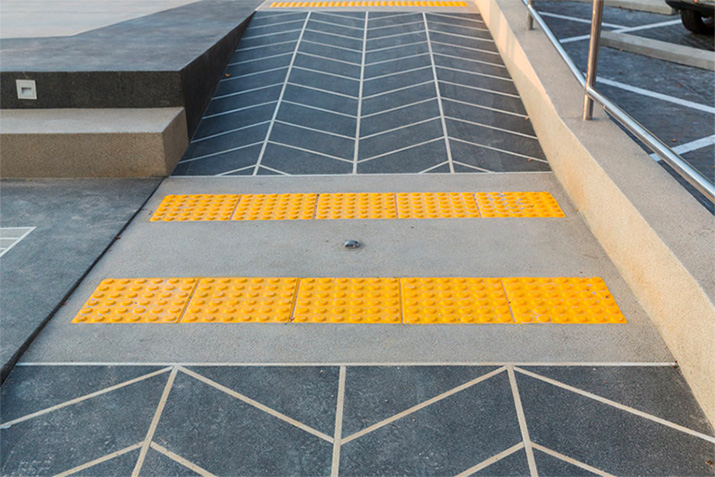 You've probably seen tenji blocks appearing with new road work in your neighborhood. They're becoming as common a part of the hardscape as curb cuts or street signs. These new elements of the sidewalk are textured strips on the sidewalk—sometimes covered in raised dots, and sometimes striped with long, wide bumps. This new tactile paving is part of a movement toward universal design. Universal design is a philosophy of building that emphasizes creating the best quality of life for everyone, regardless of their abilities. Tenji blocks are used to communicate the built environment to all users.
---
December 15, 2021
Shallow mount bollards are designed to combat the problematic fitting of traditional bollards which require deep foundations. Excavation and trenching can be expensive and time consuming, and below grade, pipes and utilities may prohibit installation. All shallow mount bollards are created to be installed at or near the surface, when compared to other bollards of their type or class. Impact protective bollards are typically installed deep into the substrate by three or more feet, with their length providing their crash tolerance. Shallow mount may be installed on a plate or 'biscuit' that's then linked to other bollards. Shallow mounts require just a fraction of the depth you would normally need, with depth requirements ranging from two feet to two inches!
---
October 1, 2021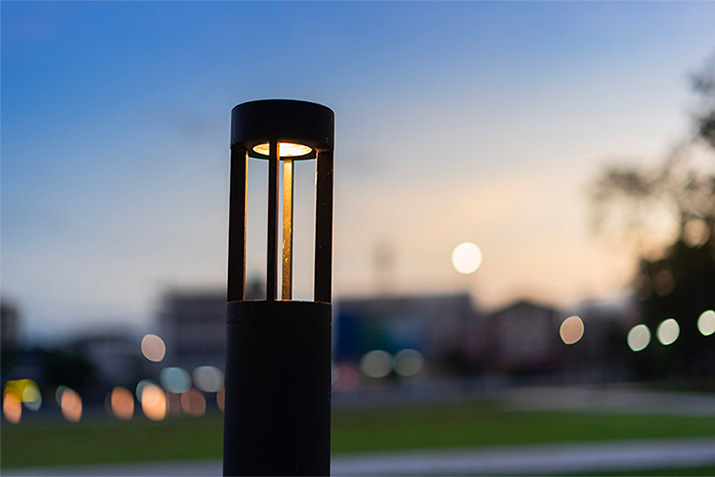 Architectural lighting bollards create welcoming public spaces for walkers and cyclists through low-impact, pedestrian-level, localized light, improving pedestrian comfort and safety and reducing light pollution.
---
September 3, 2021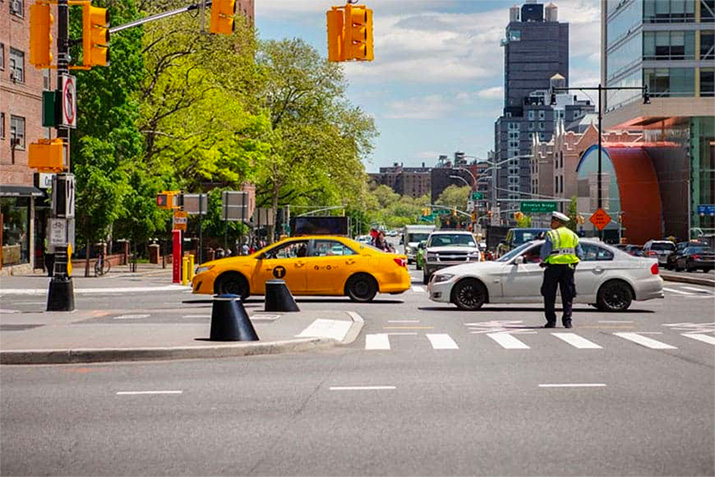 What municipalities can learn from New York's distinctive detail. We look at the unique custom street furniture of New York city, including its benches and bollards.
---
July 21, 2021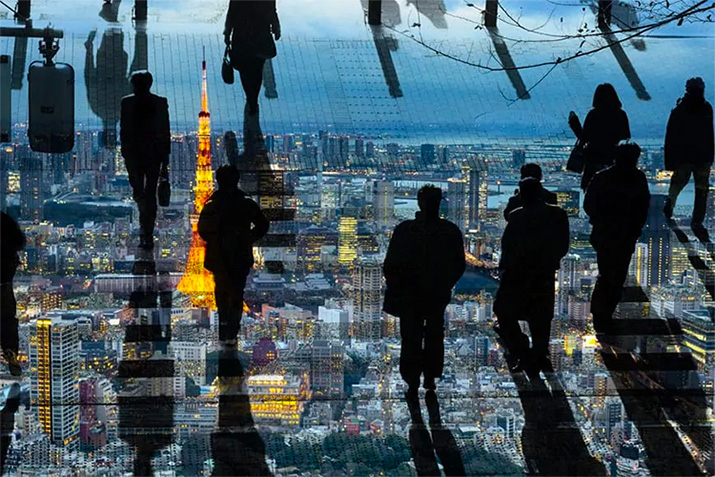 What is hardscape? Hardscape is the term for hard landscaping materials. Concrete, asphalt, stone, glass, brick, metal, and gravel are all hardscape. In general use, hardscape means materials placed by human design. Hardscape contrasts with soft materials like vegetation and soil, which are known as "softscape". Together, hardscape and softscape make up the landscape.
---
June 25, 2021
Bollards—those short posts that guide traffic and protect perimeters—can be highly visible hazard markers. The simplest security bollards are made of yellow-painted steel pipe. However, in more formal settings, bollards can be chosen to complement the landscape or architecture, adding a sculptural touch. Stock decorative bollards are available in modern, historic, quaint, or classic looks. Sites that want a unique or branded look can customize bollards to fit their site plan.
---
May 17, 2021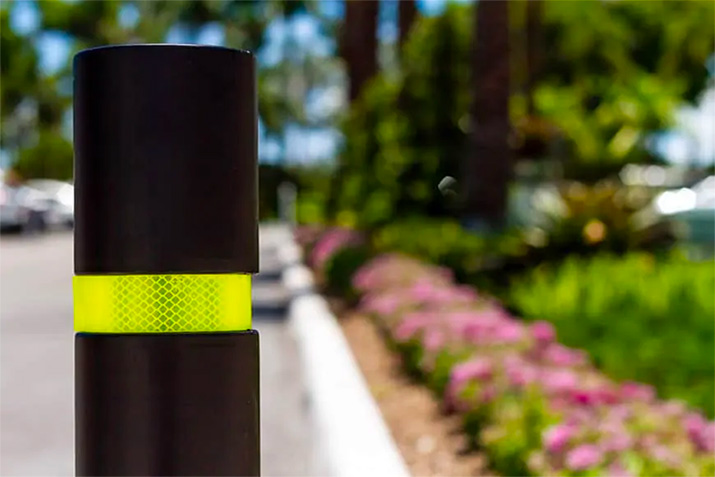 Bollards—the short posts that mark perimeters and guide traffic—are often made of steel or concrete, designed to stop a car in its tracks. Yet in some places, site planners don't want a fixed bollard that could do vehicle damage or stop a car. Emergency vehicles may need to access a curb, even across a bike lane. Drivers often bump parking stops while trying to get fully into a space, and a hard bollard may cause unnecessary damage. In parking lots, having a lane marker may be necessary to separate traffic lanes—but frustrate wide-turning trucks. In these situations, a flexible solution is needed.
---
May 7, 2021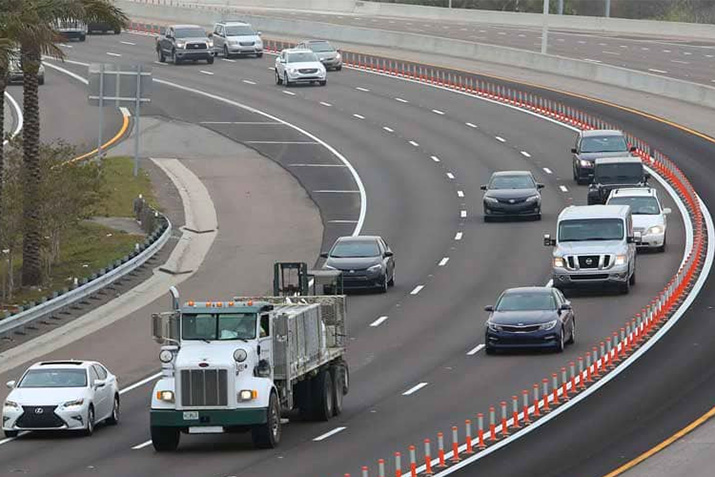 Channelizers and flexible bollard posts have proven highly effective at properly directing traffic and reducing the chance of accidents in many locations. Our channelizer posts and safety bollards are durable and bright, highly visible, day and night. They clearly delineate driving lanes with bright colors and reflective sheeting. Pexco's channelizers are NCHRP 350 and MASH compliant as category I devices.
---
March 15, 2021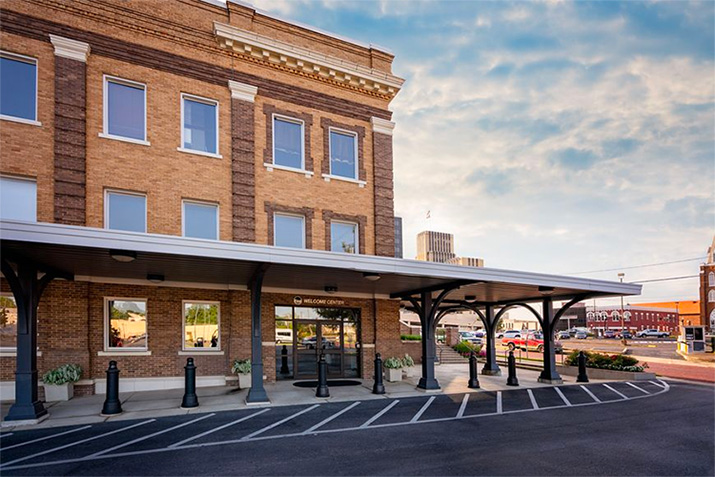 Have you ever seen stories of drivers losing control of their vehicles and driving into storefronts, homes, or even high-traffic public spaces like parks? Without attractive security perimeters to block vehicles from careening out of control, these accidents can damage buildings, infrastructure, and cause human injury or death. Smash-and-grab robbery and other forms of direct attack can also be a risk at some locations. Thankfully, you don't need to sacrifice aesthetics for protection in these situations.
---
February 17, 2021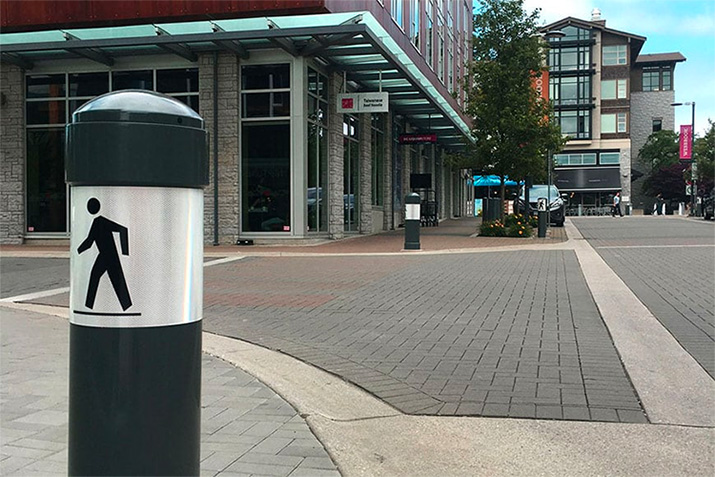 Colleges and universities often function like small towns. University planners oversee construction of many of the same facilities and amenities found in typical cities. Along with learning centers and student living quarters, post-secondary institutions now increasingly include shops, banks, restaurants, pubs, large sports venues, and business offices. Creating campus safety means integrating these into the ebb and tide of students that surge through a busy campus. This can represent an increased strain on institutional infrastructure, as colleges and universities must plan for high levels of both pedestrian and non-motorized traffic, buses, and a larger-than-average proportion of young drivers on the road. These demands make traffic safety on campus both uniquely challenging and of critical importance.
---
December 11, 2020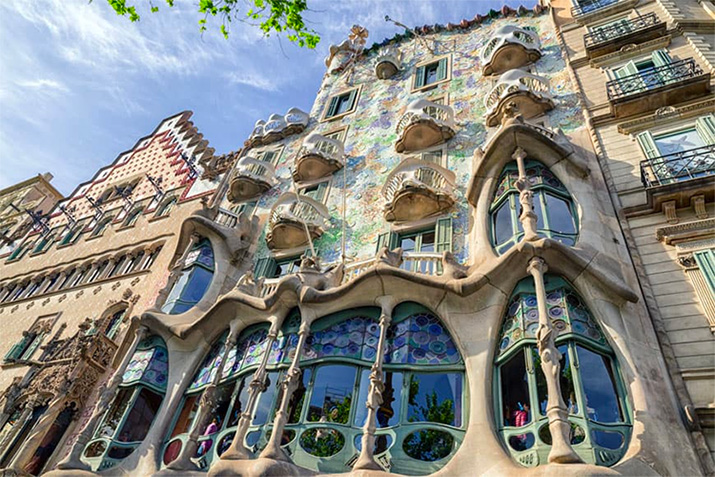 Concrete is the supportive material scaffolding most modern construction, providing solid foundations on which to build. In most situations, it is utilitarian and unremarkable, and will be clad or decorated rather than emphasized. Yet certain building and design styles give concrete pride of place. Concrete can be used as the antithesis of aesthetic flourish, in design philosophies that see ornamentation as a distraction from utility. Yet other styles use decorative concrete to create shapes and textures to convey an artistic imagination. When choosing site furnishings like bollards, being aware of design choices made by the architect can help a facilities director enhance or complement the design.
---
November 4, 2020
Bollards define space and provide security measures - with aesthetic appeal. Bollards are a simple, practical, and cost-effective way to protect pedestrians, cyclists, property, and other vehicles from crashes like these, whether intentional or accidental. They provide visual cues to both drivers and pedestrians, guiding traffic and increasing awareness. When needed, they also provide a protective physical barrier—without invoking the look and feel of a fortress.
---
September 16, 2020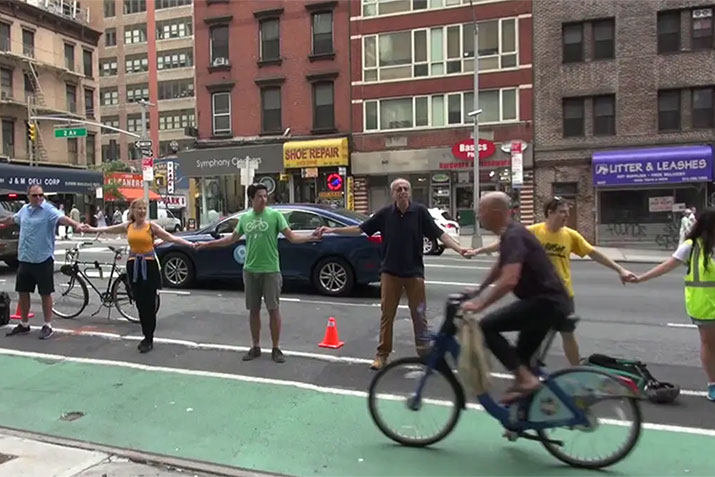 Tactical Urbanism seeks to make changes to municipal policy with proof-of-concept installations. Check out these 'human bollard campaigns' to show how separated bike lanes benefit drivers and riders alike.
---
August 17, 2020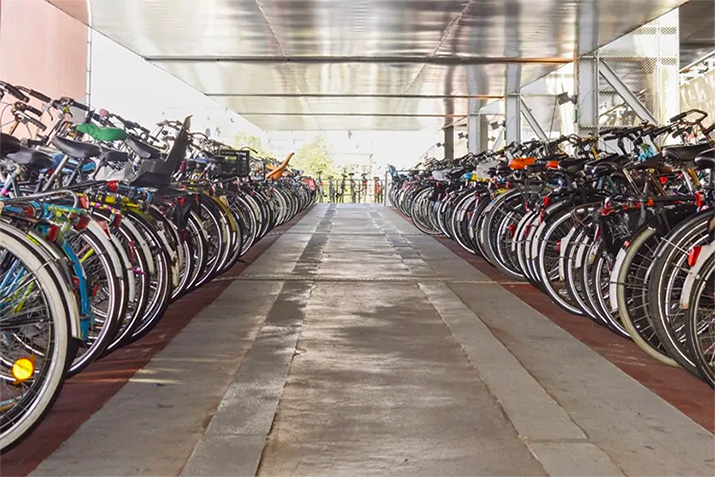 Here's our complete guide to setting bike parking on your construction site: what type, what materials, how much parking, and how to space them.