architecture - engineering - construction

Bollards
---
August 12, 2019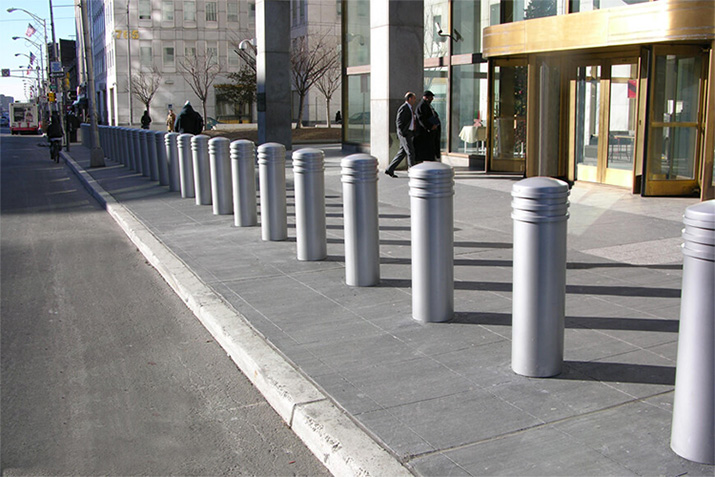 Bollards are not just for counter terrorism. Check out eight reasons why cities are using bollards in high traffic areas.
---
July 17, 2019
Bollards—those short posts that guide traffic and protect perimeters—can be highly visible hazard markers. The simplest security bollards are made of yellow-painted steel pipe. Around utilities, or at drive through windows, bollards may be covered in bright plastic and ringed with strips of reflective tape. However, in more formal settings, bollards can be chosen to complement the landscape or architecture.
---
June 14, 2019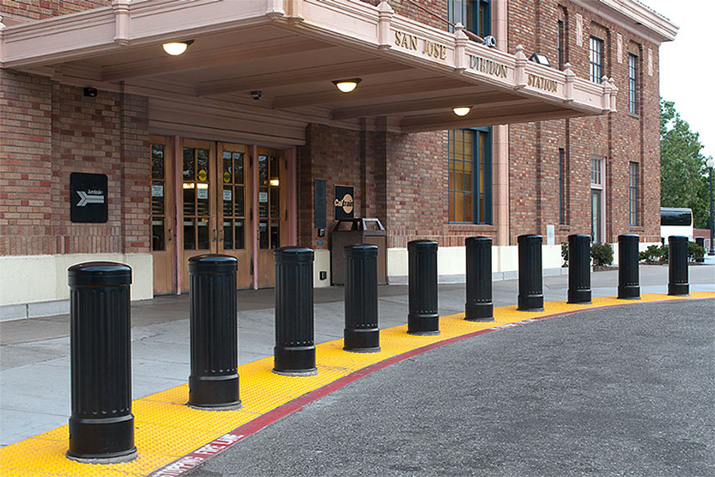 Bollards are needed in all sorts of places where the ground is not level. In some cases, they're used in conjunction with ramps or other access-friendly elements. In others, they're installed to help mediate a steep grade or turn, where the risk of accident increases. To install properly on these sorts of surfaces, care must be taken.