architecture - engineering - construction

Bollards
---
March 15, 2021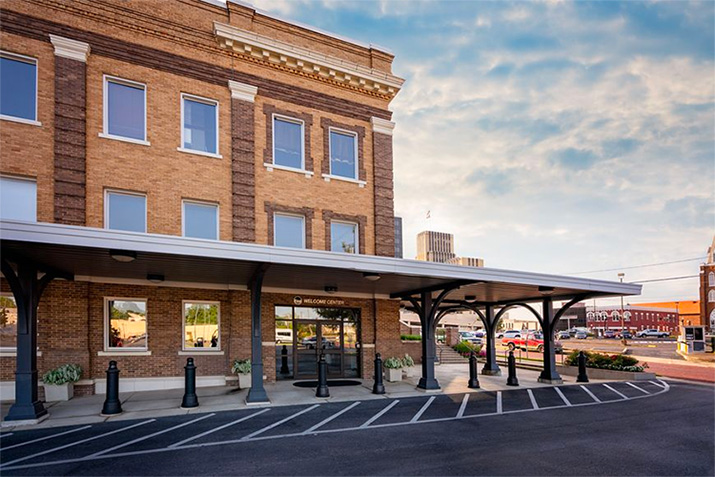 Have you ever seen stories of drivers losing control of their vehicles and driving into storefronts, homes, or even high-traffic public spaces like parks? Without attractive security perimeters to block vehicles from careening out of control, these accidents can damage buildings, infrastructure, and cause human injury or death. Smash-and-grab robbery and other forms of direct attack can also be a risk at some locations. Thankfully, you don't need to sacrifice aesthetics for protection in these situations.
---
February 17, 2021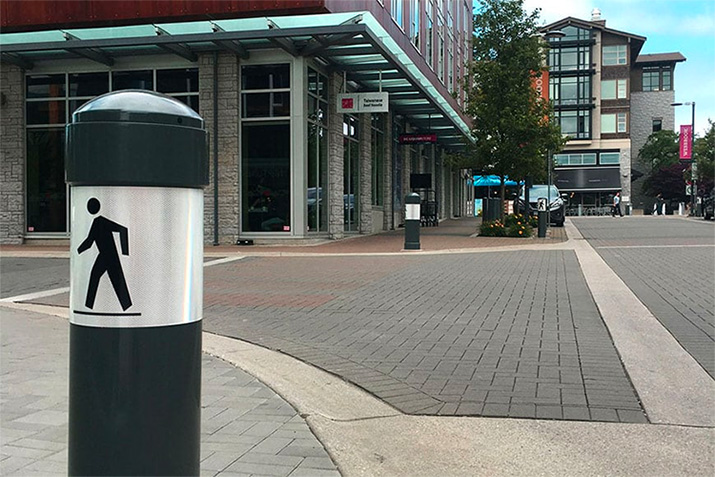 Colleges and universities often function like small towns. University planners oversee construction of many of the same facilities and amenities found in typical cities. Along with learning centers and student living quarters, post-secondary institutions now increasingly include shops, banks, restaurants, pubs, large sports venues, and business offices. Creating campus safety means integrating these into the ebb and tide of students that surge through a busy campus. This can represent an increased strain on institutional infrastructure, as colleges and universities must plan for high levels of both pedestrian and non-motorized traffic, buses, and a larger-than-average proportion of young drivers on the road. These demands make traffic safety on campus both uniquely challenging and of critical importance.
---
December 11, 2020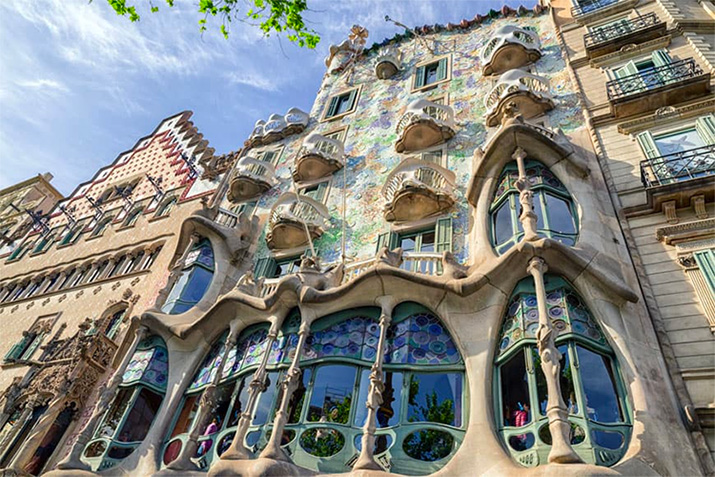 Concrete is the supportive material scaffolding most modern construction, providing solid foundations on which to build. In most situations, it is utilitarian and unremarkable, and will be clad or decorated rather than emphasized. Yet certain building and design styles give concrete pride of place. Concrete can be used as the antithesis of aesthetic flourish, in design philosophies that see ornamentation as a distraction from utility. Yet other styles use decorative concrete to create shapes and textures to convey an artistic imagination. When choosing site furnishings like bollards, being aware of design choices made by the architect can help a facilities director enhance or complement the design.
---
November 4, 2020
Bollards define space and provide security measures - with aesthetic appeal. Bollards are a simple, practical, and cost-effective way to protect pedestrians, cyclists, property, and other vehicles from crashes like these, whether intentional or accidental. They provide visual cues to both drivers and pedestrians, guiding traffic and increasing awareness. When needed, they also provide a protective physical barrier—without invoking the look and feel of a fortress.
---
September 16, 2020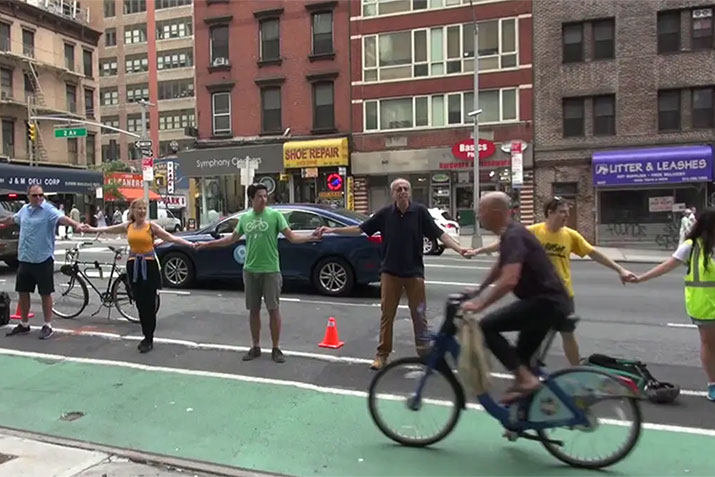 Tactical Urbanism seeks to make changes to municipal policy with proof-of-concept installations. Check out these 'human bollard campaigns' to show how separated bike lanes benefit drivers and riders alike.
---
August 17, 2020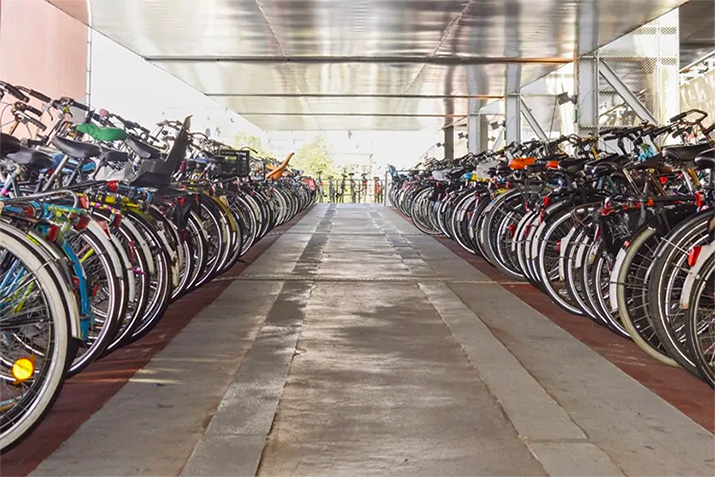 Here's our complete guide to setting bike parking on your construction site: what type, what materials, how much parking, and how to space them.
---
June 26, 2020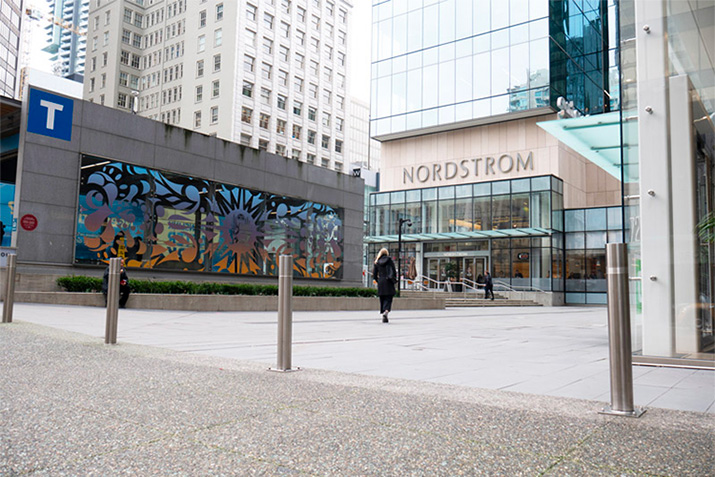 Removable bollards are a style of bollard used to permit or deny access to variable-use spaces. When the bollards are present, they prevent cars and trucks from accessing a space. Site managers remove them at certain times or for specific people to grant vehicle access. When these bollards are removed, they must be stored.
---
April 27, 2020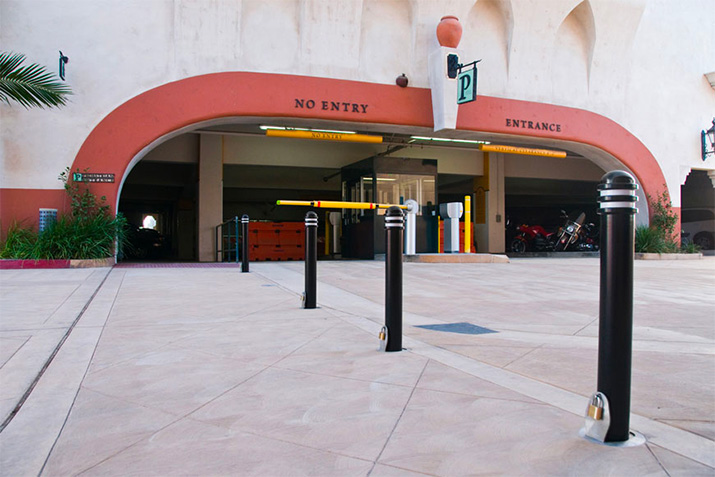 What are your options for removable bollard mounts? Bollards are versatile applications used for security and demarcation. Bollards encourage safer spaces by protecting people and infrastructure from vehicle intrusion, but they can also be used more casually as visual guides or boundary markers. Indoors or out, they protect and guide users of the area.
---
March 27, 2020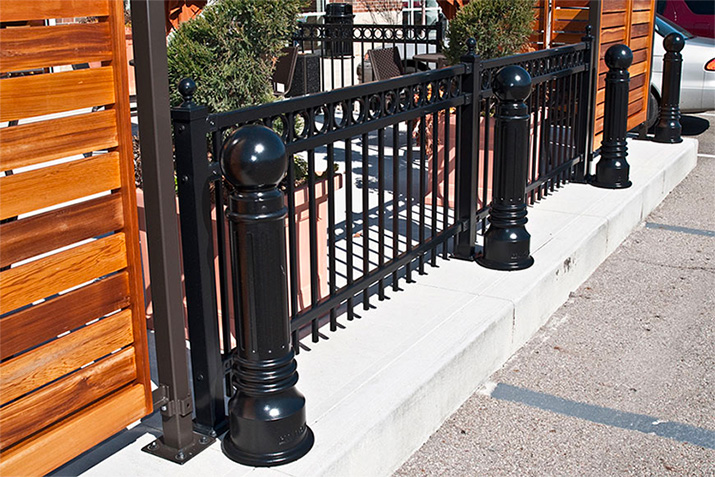 From patios to secure perimeters, fences, bollards, and walls are found together protecting and defining space. These elements of boundary design complement each other. Each offers different options and aesthetics.
---
February 11, 2020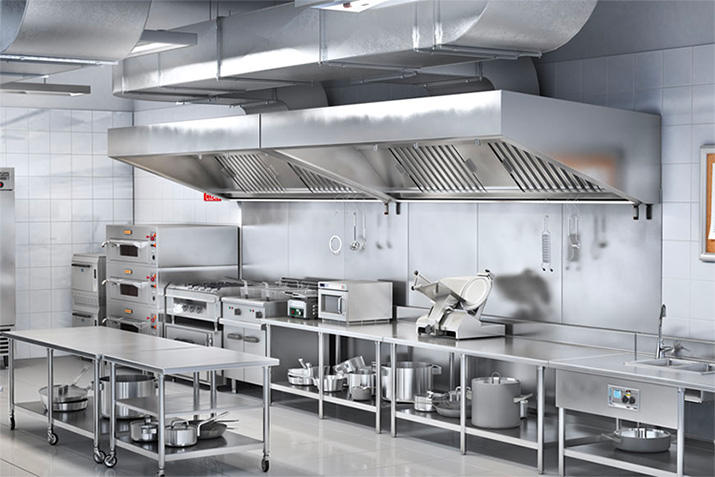 Steel and stainless steel are both reliable metals found in a wide range of products, from substantial applications to very small parts. So, which one is better? The answer is "it depends!"
---
December 25, 2019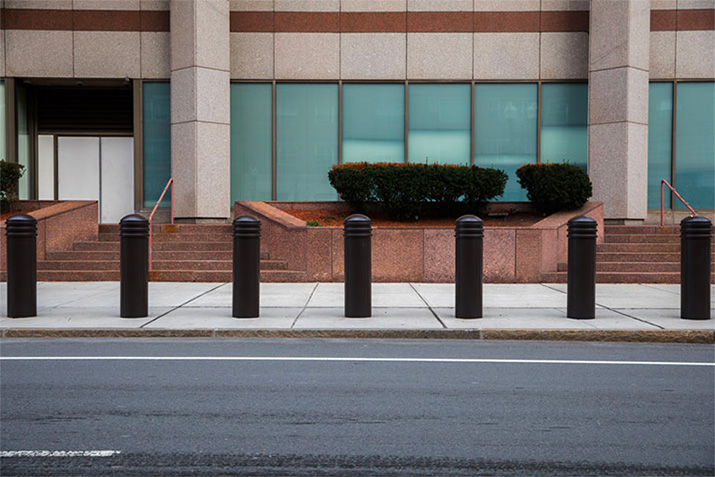 How far apart should you install your #bollards? Proper spacing for a range of bollard applications.
---
November 15, 2019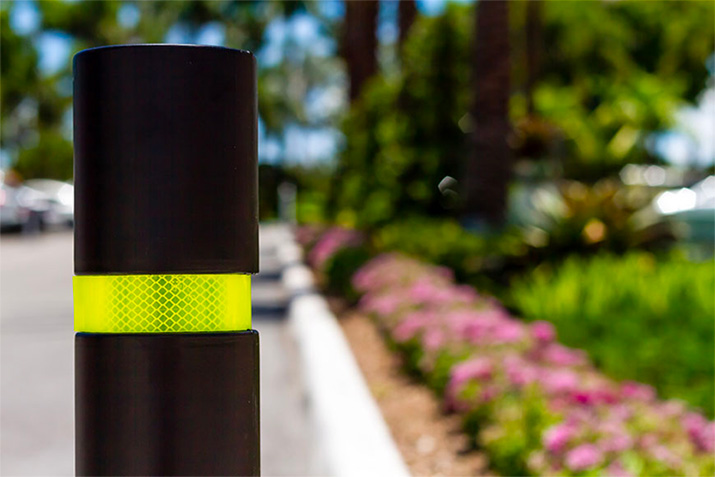 Bollards—the short posts that mark perimeters and guide traffic—are often made of steel or concrete, designed to stop a car in its tracks. Yet in some places, site planners don't want a fixed bollard that could do vehicle damage or stop a car. Emergency vehicles may need to access a curb, even across a bike lane. Drivers often bump parking stops while trying to get fully into a space, and a hard bollard may cause unnecessary damage. In parking lots, having a lane marker may be necessary to separate traffic lanes—but frustrate wide-turning trucks. In these situations, a flexible solution is needed.
There have been two major approaches to designing flexible markers. In Europe, flexible bollards, based on regular traffic bollards, have become the norm. In North America, flexibility often comes from traffic-safety equipment, like channelizers and delineators. What is the difference between these approaches?
---
October 16, 2019
Despite being so necessary and ubiquitous in our communities, we design parking lots for their utilitarian function—building them for capacity instead of safety and aesthetics. Rarely do they receive the attention given to building interiors and facades. Effective parking lot design takes into account pedestrian safety, as well as efficient vehicle storage—which can be a rarity in many North American cities. In this post, we'll look at a range of bollard-style barriers to help ensure optimal vehicle and pedestrian flow.
---
September 9, 2019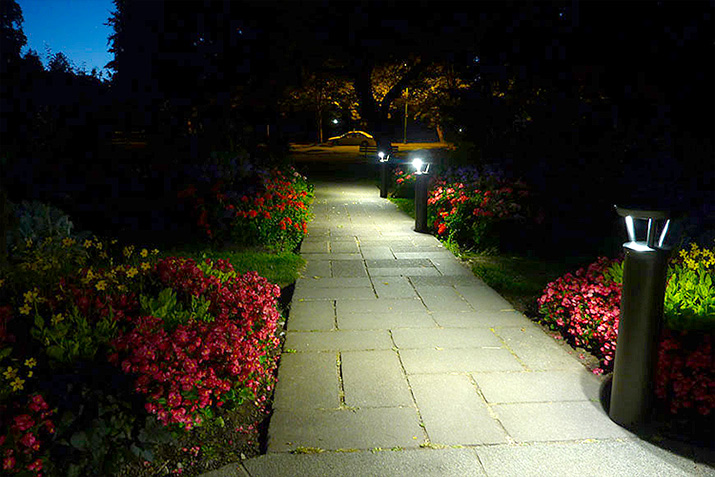 Considerations when installing outdoor bollard lights. Bollard lights are short posts that provide landscape lighting along pathways and other outdoor locations. They offer safety for pedestrians and accentuate the beauty of a site. Light bollards are useful where lamp standards would be impractical or undesirable. Their low profile minimizes light pollution while preventing accidents by illuminating people and pathways.
---
August 12, 2019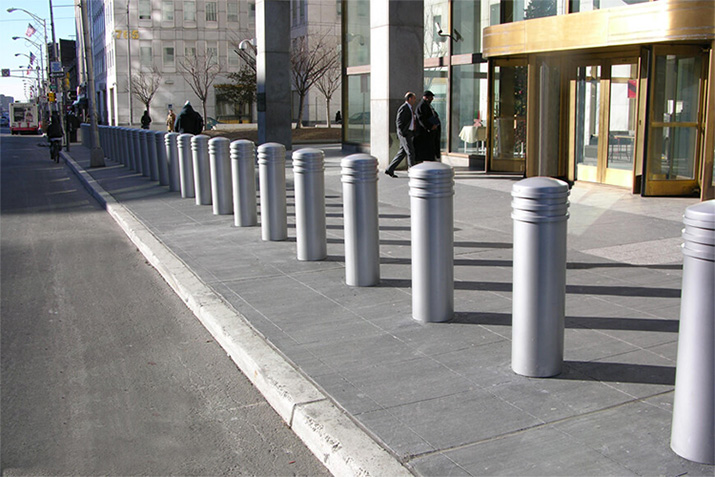 Bollards are not just for counter terrorism. Check out eight reasons why cities are using bollards in high traffic areas.
---
July 17, 2019
Bollards—those short posts that guide traffic and protect perimeters—can be highly visible hazard markers. The simplest security bollards are made of yellow-painted steel pipe. Around utilities, or at drive through windows, bollards may be covered in bright plastic and ringed with strips of reflective tape. However, in more formal settings, bollards can be chosen to complement the landscape or architecture.
---
June 14, 2019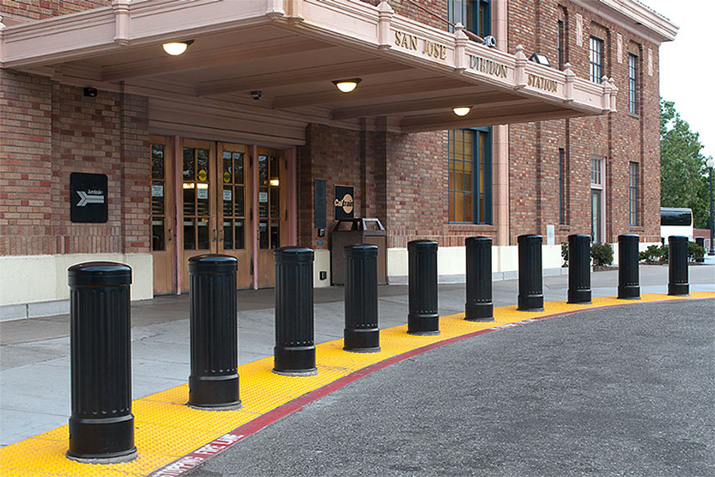 Bollards are needed in all sorts of places where the ground is not level. In some cases, they're used in conjunction with ramps or other access-friendly elements. In others, they're installed to help mediate a steep grade or turn, where the risk of accident increases. To install properly on these sorts of surfaces, care must be taken.