architecture - engineering - construction

Bollards
---
October 16, 2019
Despite being so necessary and ubiquitous in our communities, we design parking lots for their utilitarian function—building them for capacity instead of safety and aesthetics. Rarely do they receive the attention given to building interiors and facades. Effective parking lot design takes into account pedestrian safety, as well as efficient vehicle storage—which can be a rarity in many North American cities. In this post, we'll look at a range of bollard-style barriers to help ensure optimal vehicle and pedestrian flow.
---
September 9, 2019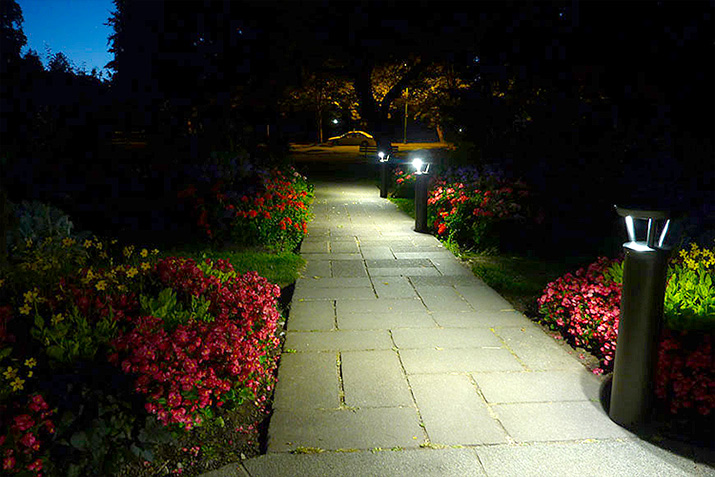 Considerations when installing outdoor bollard lights. Bollard lights are short posts that provide landscape lighting along pathways and other outdoor locations. They offer safety for pedestrians and accentuate the beauty of a site. Light bollards are useful where lamp standards would be impractical or undesirable. Their low profile minimizes light pollution while preventing accidents by illuminating people and pathways.
---
August 12, 2019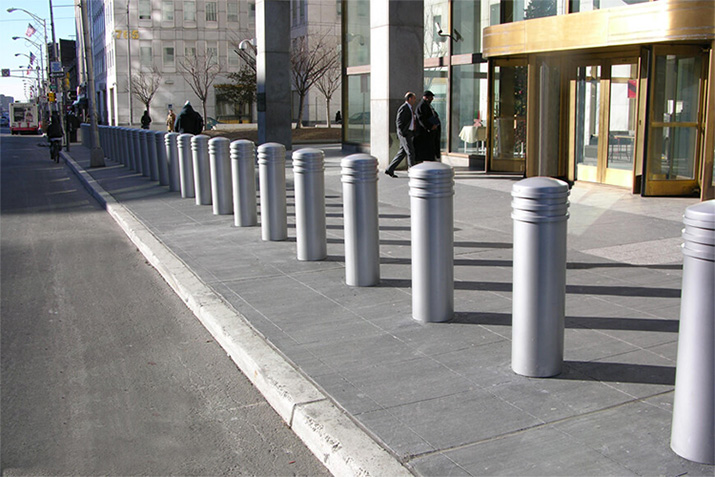 Bollards are not just for counter terrorism. Check out eight reasons why cities are using bollards in high traffic areas.
---
July 17, 2019
Bollards—those short posts that guide traffic and protect perimeters—can be highly visible hazard markers. The simplest security bollards are made of yellow-painted steel pipe. Around utilities, or at drive through windows, bollards may be covered in bright plastic and ringed with strips of reflective tape. However, in more formal settings, bollards can be chosen to complement the landscape or architecture.
---
June 14, 2019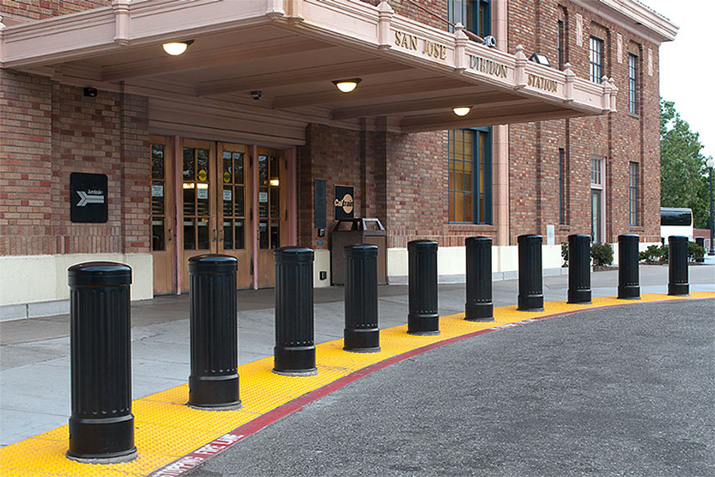 Bollards are needed in all sorts of places where the ground is not level. In some cases, they're used in conjunction with ramps or other access-friendly elements. In others, they're installed to help mediate a steep grade or turn, where the risk of accident increases. To install properly on these sorts of surfaces, care must be taken.