architecture - engineering - construction

Insulation
---
June 30, 2020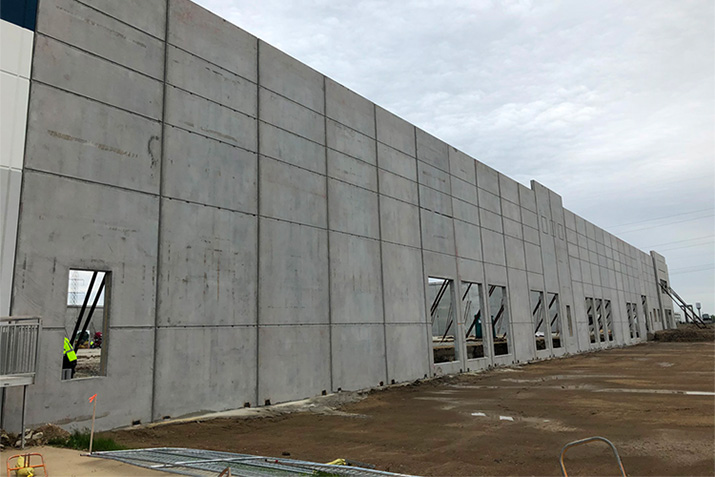 Doubling the size of a warehouse facility may seem like a challenging undertaking, however, construction is efficient with the use of Insulated Sandwich Walls manufactured by County Materials Corporation. The flexibility of Insulated Sandwich Walls helped Compass Commercial Construction Group to construct Phase 2 of a warehouse expansion project in one summer.
---
January 24, 2020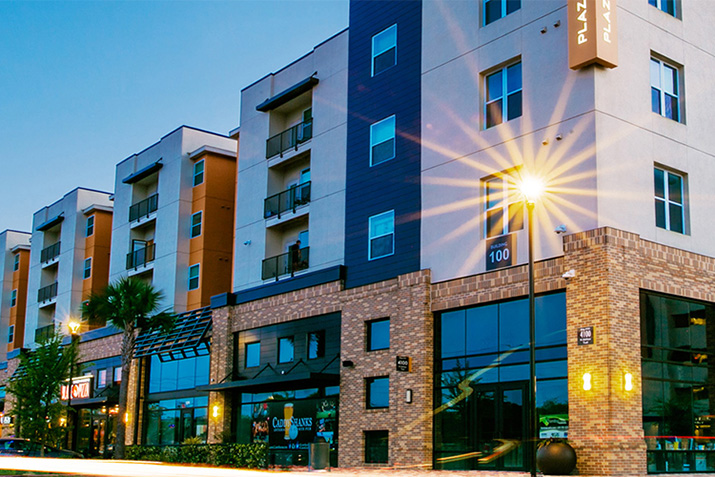 Building owners want to keep energy costs down, which means they need a tight building envelope. The problem? A tight building envelope, if the wrong products are used, can actually create issues with moisture and mold. Moisture control beneath the cladding can help solve these issues, creating a more secure exterior and a more comfortable interior for all.
---
April 24, 2019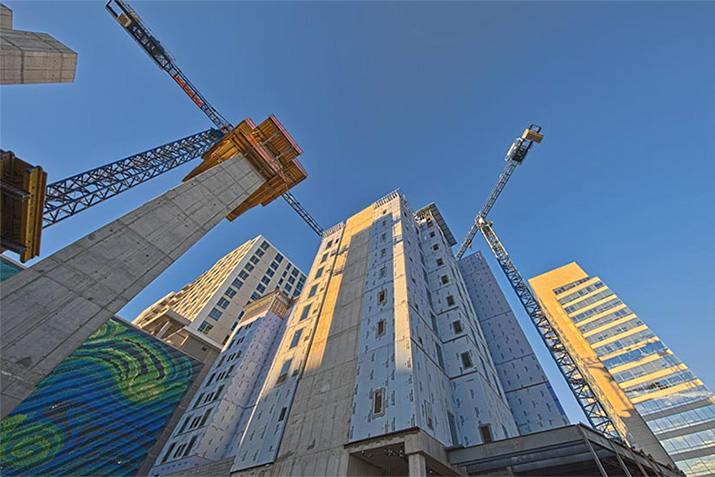 Extended Exposure Meets Its Match.
---
March 22, 2019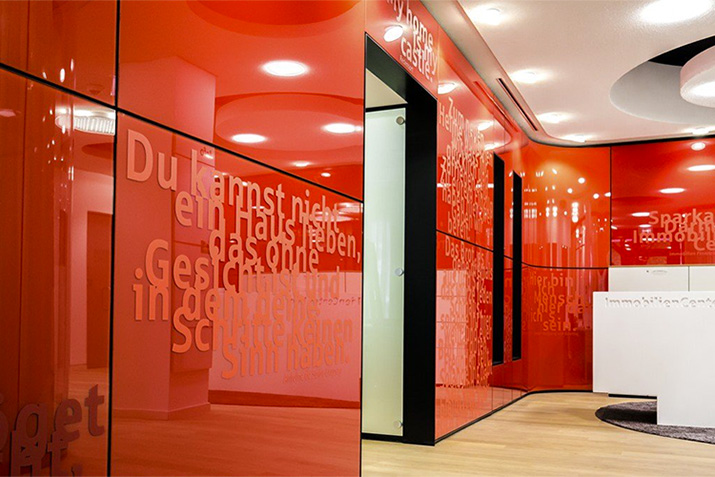 StoVentec Glass is a ventilated rainscreen cladding system consisting of a glass faced composite panel, thermal insulation and sub-construction. It is available in many panel sizes and different surface colors and finishes, offering great aesthetic potential for façade designs on new-build or refurbished buildings.
---
March 8, 2019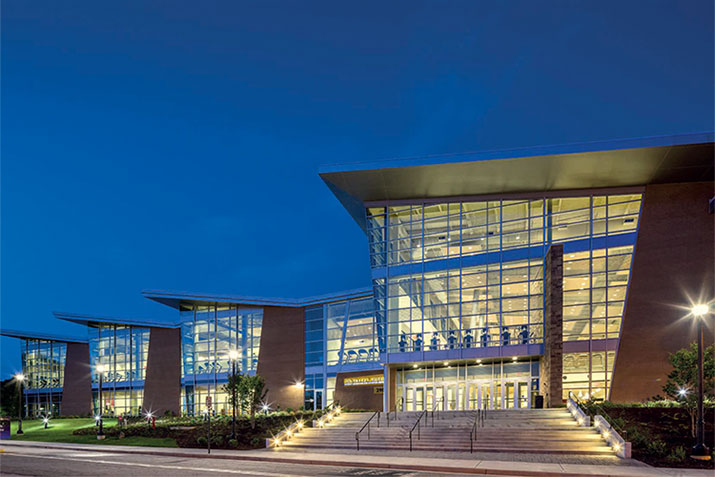 Energy costs continue to rise each year, particularly in large and commercial buildings that require a lot of energy to heat, cool, and function. These rising costs can negatively impact a business, resulting in lower wages, fewer working hours, or inefficient use of space. For this reason, many commercial building owners are beginning to look for ways to reduce energy costs year-round. While each building is different, and new buildings will have different needs than those that require retrofitting, taking steps to reduce energy consumption within a building can make it more comfortable as well as less costly to run. These four ways of reducing energy costs in commercial buildings will help you make the most of your situation.
---
January 23, 2019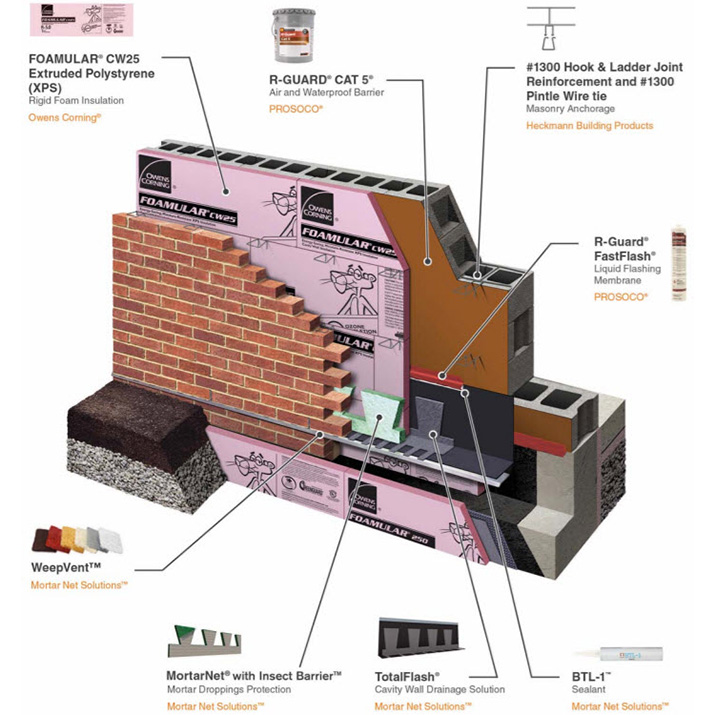 Why moisture management matters in a complete masonry veneer wall system. Benefits include a much faster design and specification process, proven component compatibility, faster component installation and better performance, plus the peace of mind that comes from knowing all components are proven compatible and will perform as specified.
---
November 1, 2018
No masonry is truly waterproof, whether the result of capillary action, absorption or construction error. During the multi-decade life spans of typical high-quality structures, drainage in the cavity of a masonry veneer wall is necessary to minimize moisture damage and create a long-lasting, low-maintenance wall. Drying of the wall by promoting ventilation within the cavity is of increased importance, most recently due to the application of continuous insulation close to the exterior of the structure.
---
July 16, 2018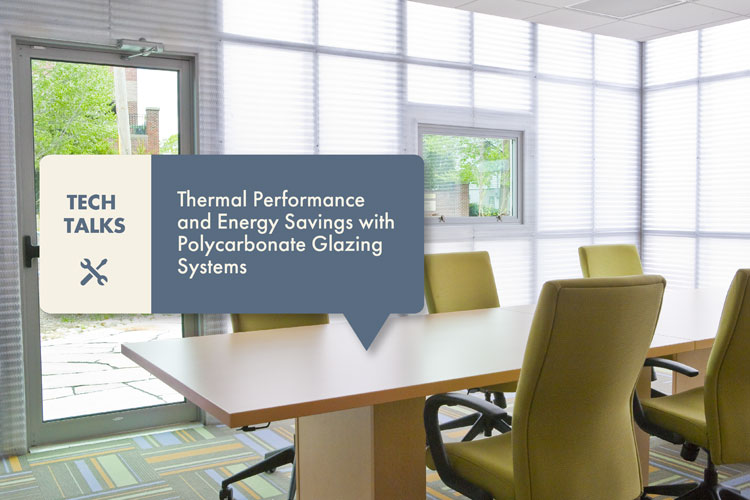 Q: Do Cellular Polycarbonate Glazing Systems Offer Thermal Performance and Energy Savings? One of the most prevalent complaints building owners and facility managers receive is that the occupants are too hot or too cold. This is especially true of tenants seated directly next to a window or other daylight opening. They want the daylight, but they also expect an ideal interior temperature. The high insulating and thermal performance of CPG (Cellular Polycarbonate Glazing) systems can accentuate the benefits of daylighting, improve occupants' comfort, and contribute to owner's energy savings and overall building value.
---
November 22, 2017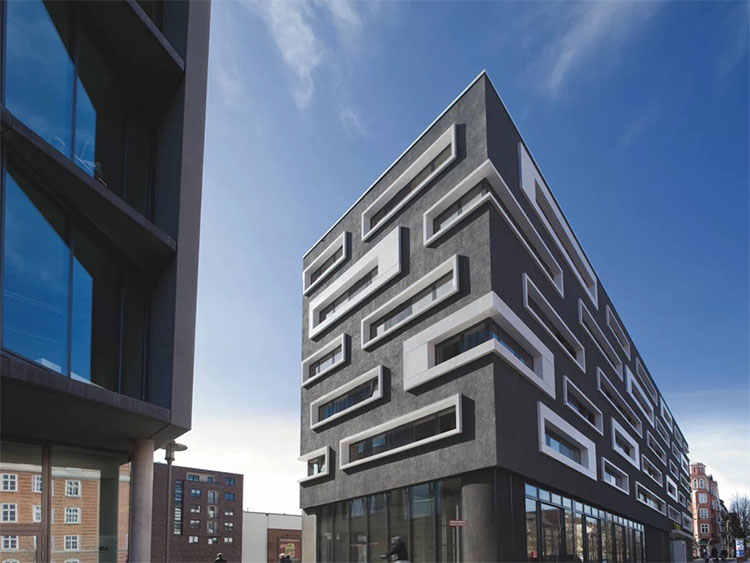 High performance insulated wall systems like the innovative StoTherm® ci XPS provide the air, weather and thermal tightness required for today's most energy-efficient architecture, but are also cost-effective and provide designers with a wide range of aesthetic options.
---
September 4, 2017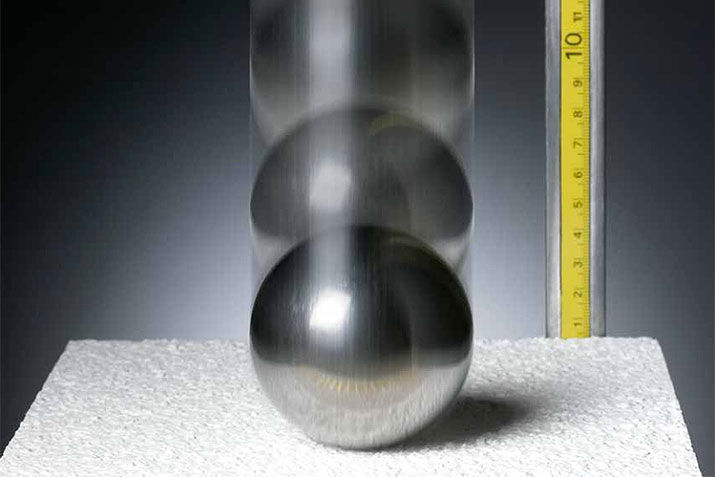 Sto is pleased to announce the formal launch of its Impact Resistance Program designed to provide information about its leading impact- and hurricane-resistant, continuous insulation wall systems.
---
September 19, 2016
EXTECH specializes in the use of cellular polycarbonate for its host of benefits including daylighting, energy savings, superior impact resistance and insulation properties. We provide a variety of translucent wall and interior panels, windows, skylights, and canopies for industrial and commercial clients. We also provide mortarless glass block systems and porcelain walls for use in outdoor rain/windscreens or interior applications, both of these products are extremely resistant to vandalism.
---
June 29, 2016

This interactive mobile app lets you explore the areas where high performance Icynene spray foam insulation can be applied throughout your home. Plus, you can:
learn about the immediate and long-term benefits of Icynene
get answers to some of the more commonly asked questions
understand more about the installation process and much more!
This free app is available for download on the Google Play Store and Apple's App Store.
---
June 27, 2016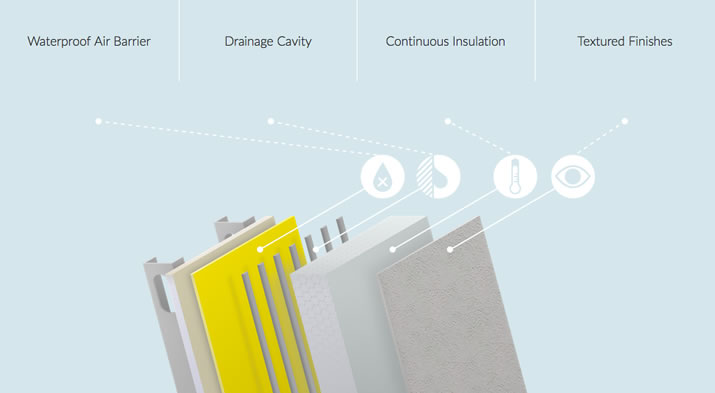 The world-class building-science experts at Sto continue to lead the way in advancing energy efficiency, durability and aesthetic appeal. Today's energy codes and regulations reflect many of the design principles embodied in our Continuous Insulation (ci) Systems, and the proven performance of Sto's next-generation EIFS appeals to designers, contractors and owners alike.
---
May 30, 2016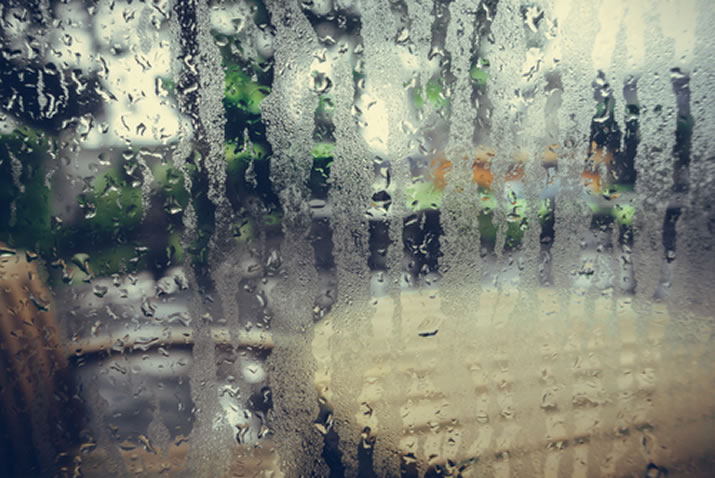 When you live in a part of the country with a high humidity level, whether it be warm or cool, airborne moisture can potentially affect the comfort of you and your family. Believe it or not, the type of insulation you choose to install in your home can make a difference in your home's moisture level. Spray foam insulation like Icynene can help play a role in addressing moisture entry into your home.
---
May 4, 2016

Watch this 14-day time lapse video which shows how Icynene spray foam insulation does not absorb water compared to other spray foams. Icynene spray foam insulation won't absorb or retain moisture like others. Icynene maintains an air seal even after seasonal building contractions.
---
March 30, 2016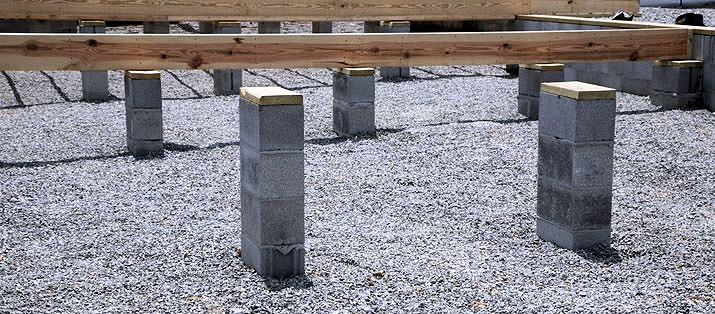 If you own an older home with an uninsulated crawlspace, you may be facing all kinds of problems you didn't realize were gradually creeping in. You may be thinking that you and your family have managed without insulating it until now, why spend the extra money? Here are three reasons to invest in spray foam insulation for your crawlspace.
---
February 26, 2016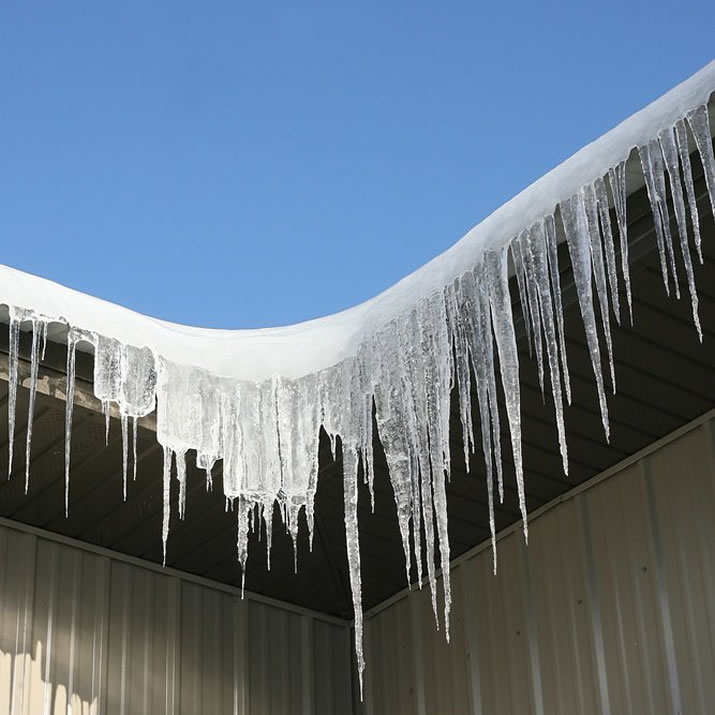 With winter in full effect now, your children may be admiring the curtains of icicles hanging from neighbors' roofs, but you know better. Those icicles can mean one very damaging possibility: ice dams. But is your home at risk?
---
January 27, 2016

Ever wondered how efficient your home really is? The U.S. Department of Energy has created a comprehensive and educational infographic that breaks down what a home energy audit is, what's involved and how the results can help you and your clients determine the best investments to improve the home's energy efficiency.
---
December 29, 2015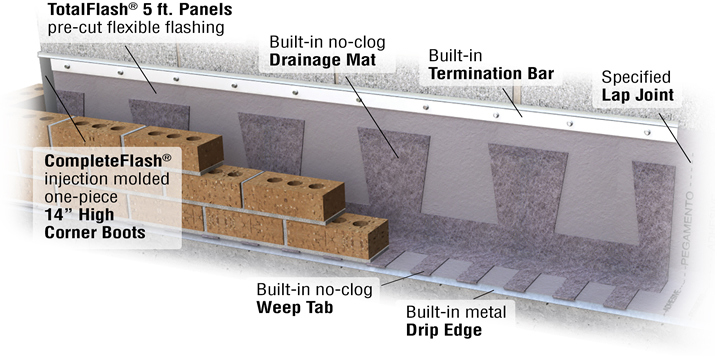 Installing a masonry cavity wall flashing system? The TotalFlash cavity wall drainage solution saves you time and reduces headaches, and our free takeoff service saves you even more time. Send us your plans and we'll send you exactly how many TotalFlash panels and CompleteFlash 14" High Corner Boots and end dams you'll need. Plus we'll precut all your TotalFlash panels for your exterior wall openings at no charge, making it easy for one worker to quickly and easily install flashing over wall openings.
---
December 16, 2015
Architects today find themselves in a sometimes difficult spot. Growing demand for sustainable buildings is putting more emphasis on quality building materials, while the demand for aesthetically pleasing designs remains the same. For architects, this requires a proper balance of creativity and practicality. The good news is now that energy efficient buildings are growing increasingly popular, there are more ways than ever to create structures that are both sustainable and aesthetically pleasing by using the best insulation, without compromising design. Let's explore this new wave of construction.