architecture - engineering - construction

2017 April
---
April 28, 2017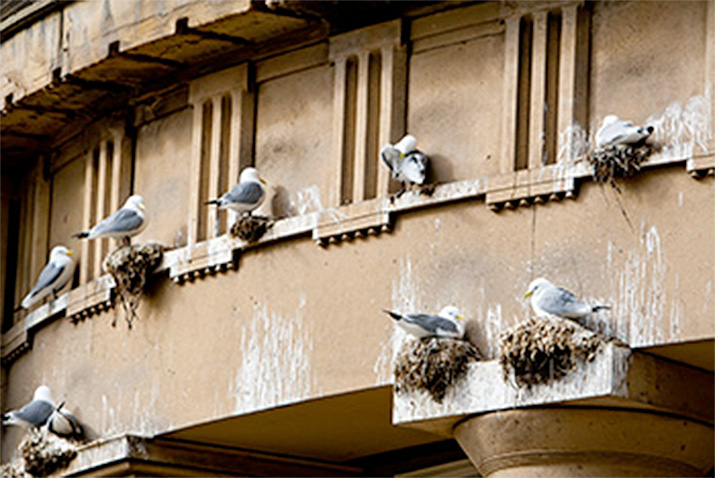 Pest birds are always looking for a place to roost and nest on buildings and commercial property. The most effective way to prevent birds from nesting around your property is to be proactive. And that means making your property less of a bird magnet. Once you've done that, it's best to install some effective and humane bird deterrents to keep birds away.
---
April 27, 2017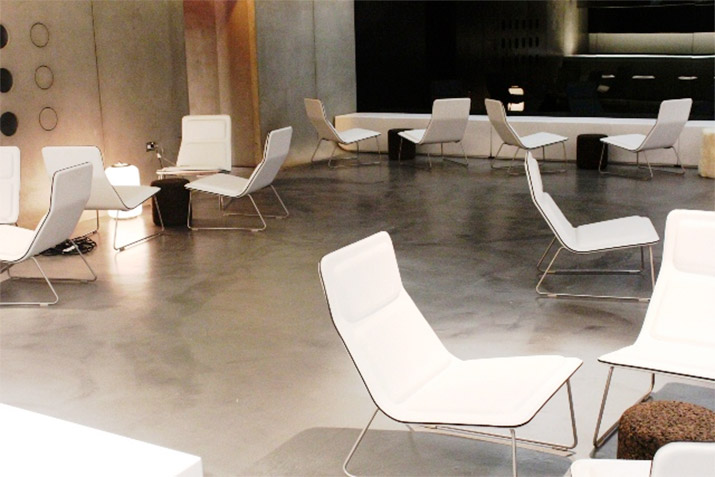 The interior and exterior aspects of the decorative concrete and resinous flooring industry has never been busier or in higher demand. Property owners, builders and architects are looking for something new. Something with more durability and better appeal than conventional tile, hardwood, carpet and terrazzo and Elite Crete Systems is leading the way with our award winning products and systems.
---
April 25, 2017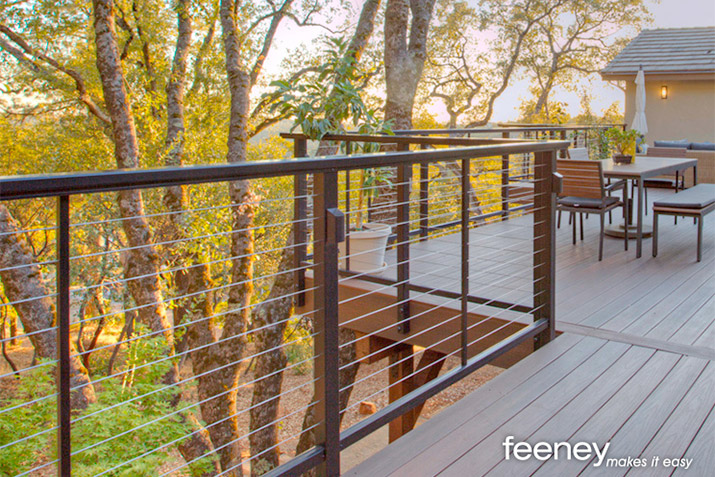 Bobby Parks loves decks and the people who build them. So much so, Parks sold Peachtree Decks and Porches, his successful suburban Atlanta-based deck-building business two and a half years ago to "live the dream" of helping fellow contractors succeed in the business too. Today he does that with his consulting company, BP Consulting and Design LLC.
---
April 24, 2017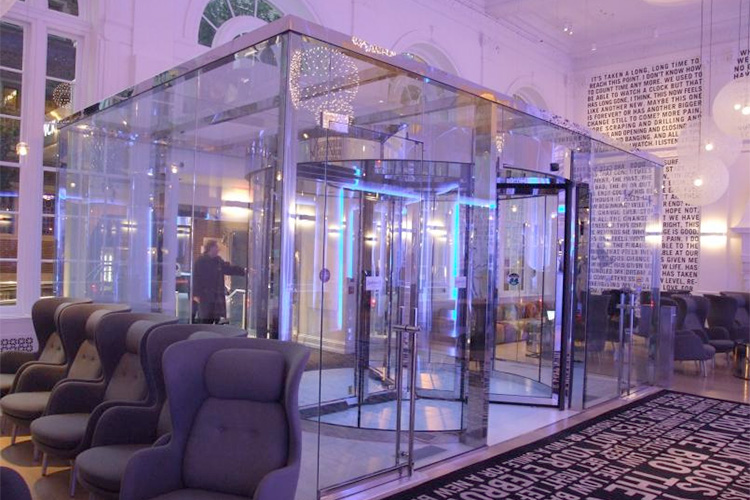 The historic building housing the Warwick Hotel Rittenhouse Square originally had a manual revolving door flush with the building's facade. Somewhere along the way, it was decided to remove the relatively smaller gauge revolving door and replace the entrance with a double set of sliding doors.
---
April 21, 2017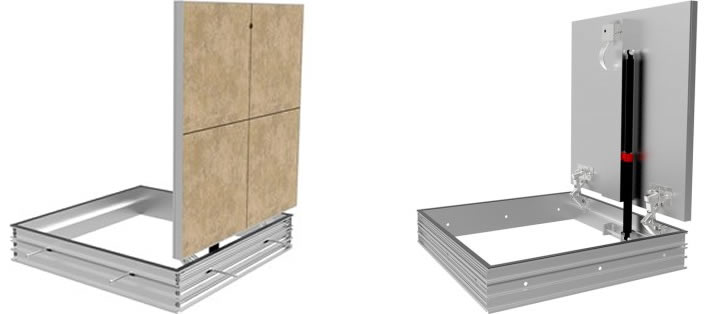 ---
April 20, 2017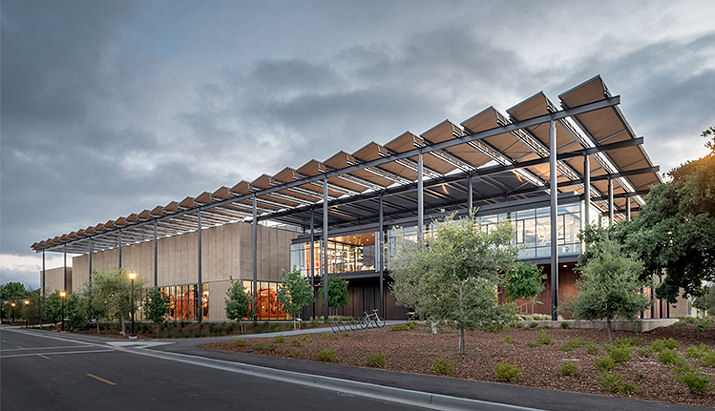 AIA and the Committee on the Environment (COTE) announce this year's recipients of the COTE Top Ten Awards, the industry's premier program celebrating sustainable design excellence. Now in their 21st year, the Top Ten Awards highlight projects that exemplify the integration of great design and great performance. Submissions are required to demonstrate how the project aligns with COTE's rigorous criteria for social, economic, and ecological value.
---
April 19, 2017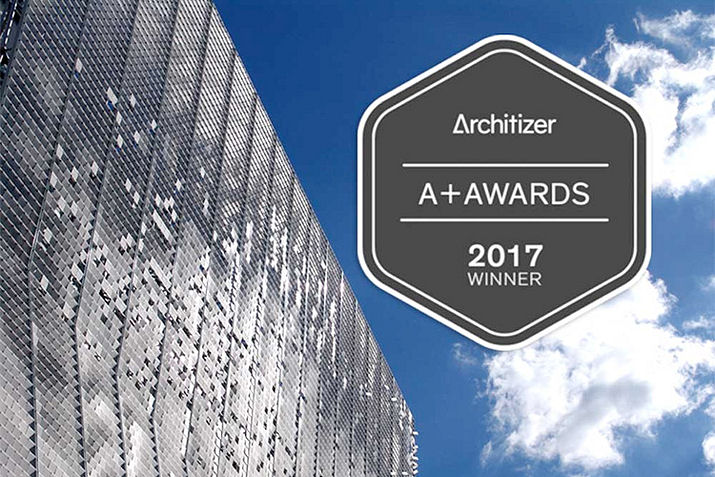 EXTECH is incredibly honored to announce that the KINETICWALL dynamic facade system was chosen as the winner of the Architizer A+ Awards Jury prize! With entries from over 100 countries, the KINETICWALL was chosen as the best product in the Building Envelopes & Cladding category by a jury of designers, artists, architects, and business professionals.
---
April 18, 2017
Even if you've worked with bullet-resistant components before, it can be difficult to know how to manage that part of your project. Total Security Solutions' bullet resistant experts can help with assessment, design and installation of a complete bulletproof barrier system, or individual bullet-resistant features and accessories.
---
April 14, 2017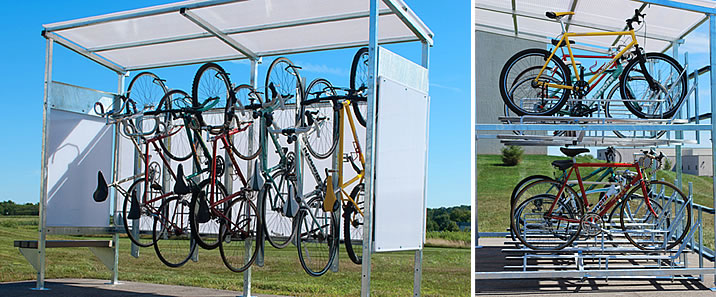 Bike Sheds offer protection from the elements and versatility in their many applications. Whether you need covered bike parking or a place to sit and wait for the bus, these new sheds can be customized to complete your vision.
---
April 13, 2017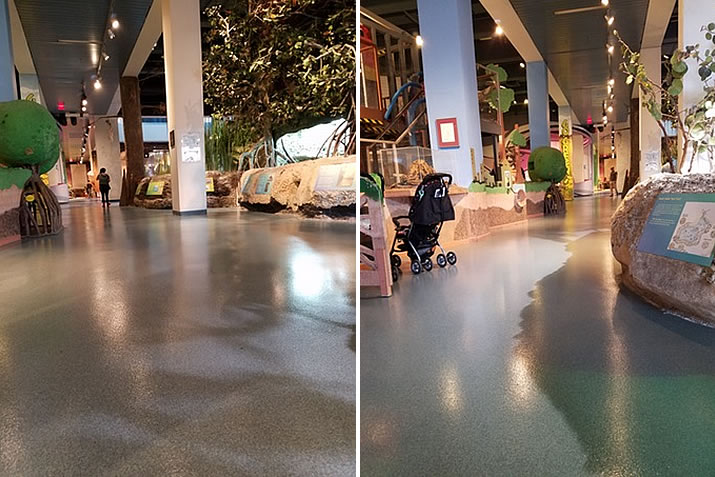 Quartz resin flooring is versatile. To expand its versatility manufacturers now offer a choice of different resin body coats with their quartz flooring kits. In Duraamen's most recent article we discuss three popular resins: Epoxy, Urethane Concrete and MMA. We list advantages, example projects and offer downloadable installation diagrams for each resin type.
---
April 12, 2017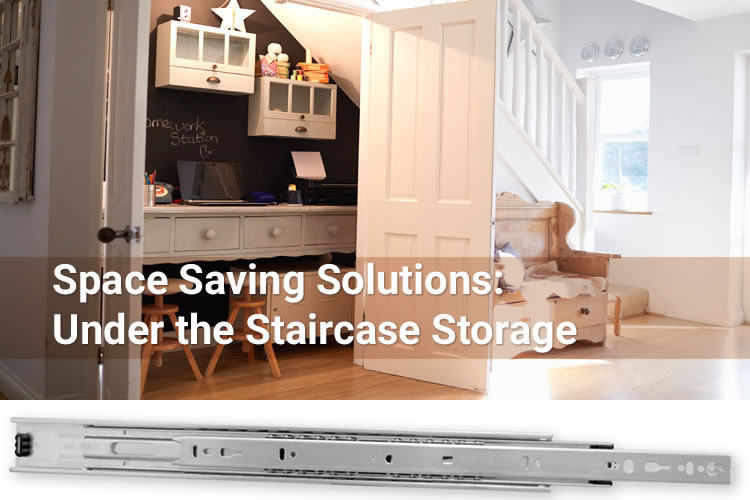 Accuride Drawer Slides Maximizing Space. Micro living has been gaining a mainstream following throughout North America lately. Though it's been the European norm for ages, many North Americans are making the choice to sacrifice the comfort of a large living space. Whatever the reason, micro living or living in small spaces doesn't mean you have to be limited when it comes to your storage space. Micro-living simply requires innovative use of space—and it doesn't get much more innovative than under-stair storage.
---
April 11, 2017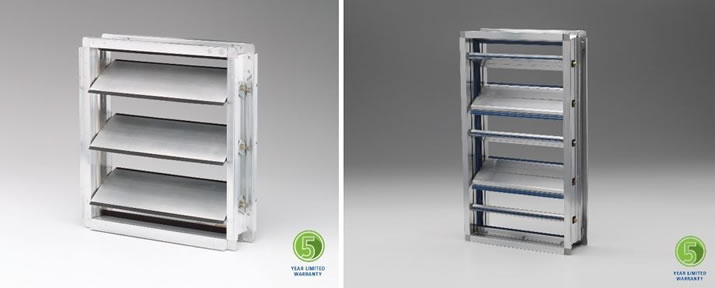 A new critical environment damper series from Ruskin® is designed and manufactured to withstand the elements of coastal and corrosive applications. The CD50CE and TED50CE combine the strength of stainless steel and protection of anodized aluminum to combat salt water elements.
---
April 10, 2017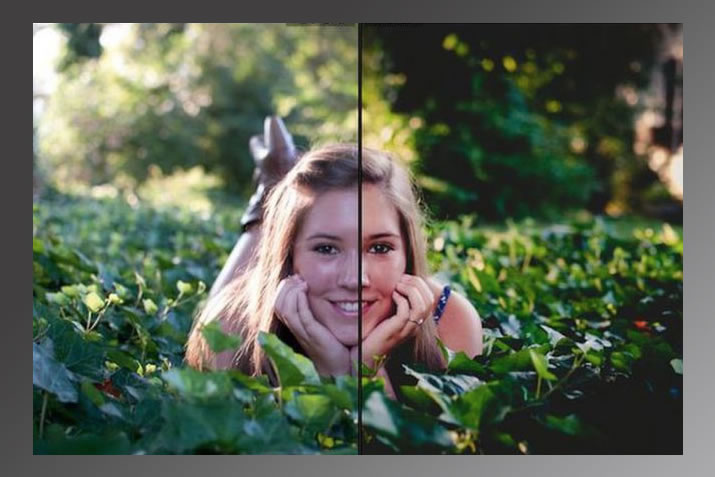 Color balance plays a vital role throughout the world around us. So don't sacrifice color accuracy when it comes to ambient light rejecting (ALR) projection screens.
---
April 7, 2017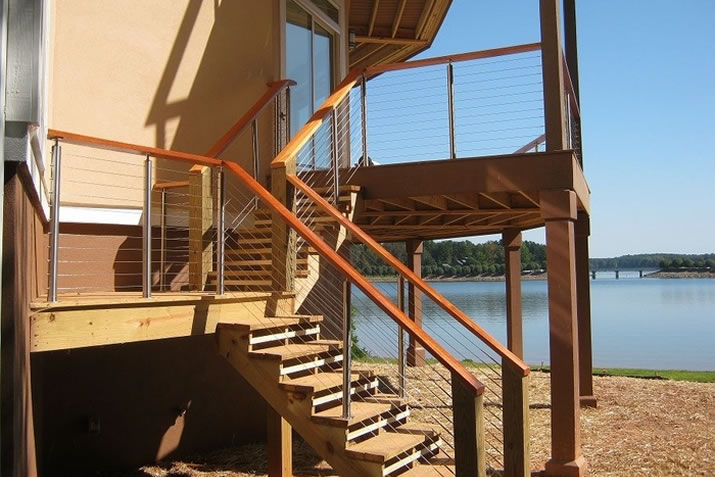 Need inspiration for a deck railing? Look no further than cable railing systems by Stainless Cable & Railing Inc. Available across a spectrum of material, shape, and color options, you're sure to find the right posts and top rail for the job. Even if you plan to supply your own frame, cable infill and fittings work with any architecture style or décor.
---
April 5, 2017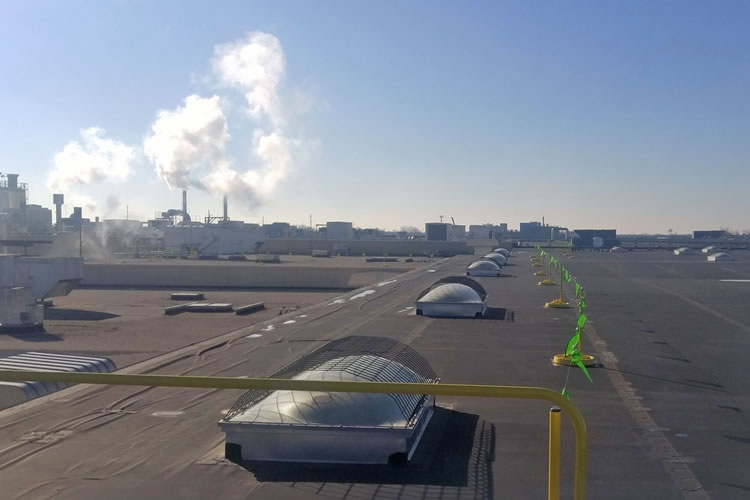 EnduraLine Mobile is Safety Rail Company's most robust warning line system yet for permanent demarcation of hazardous areas. Cast iron base plates, steel stanchions, and plastic-coated galvanized cable with aluminum pennants means the EnduraLine warning line system is built for long-term exposure to the elements.
---
April 5, 2017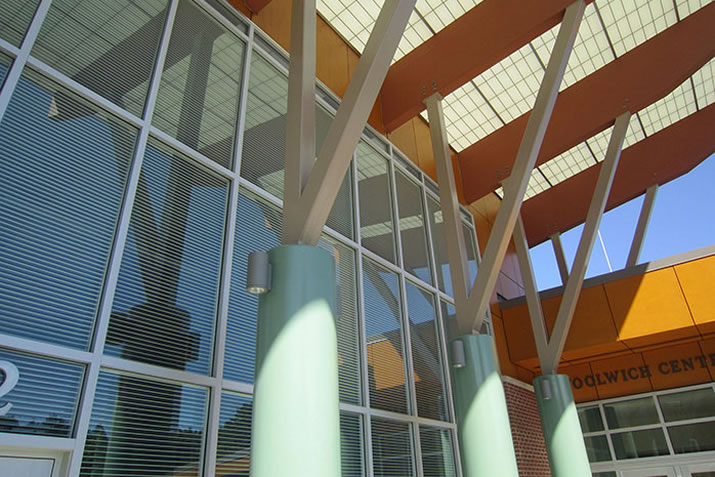 Unicel Architectural's Vision Control® Integrated Louvers Contribute to LEED Green Building Certification. The leading manufacturer of vision and daylight control solutions, today outlined how its Vision Control® integrated louvers can help attain multiple credits for high-performance green building certification through optimized energy performance, thermal comfort, acoustic performance, daylighting and more. Leadership in Energy and Environmental Design (LEED) is the foremost program for the design, construction and operation of green buildings.
---
April 4, 2017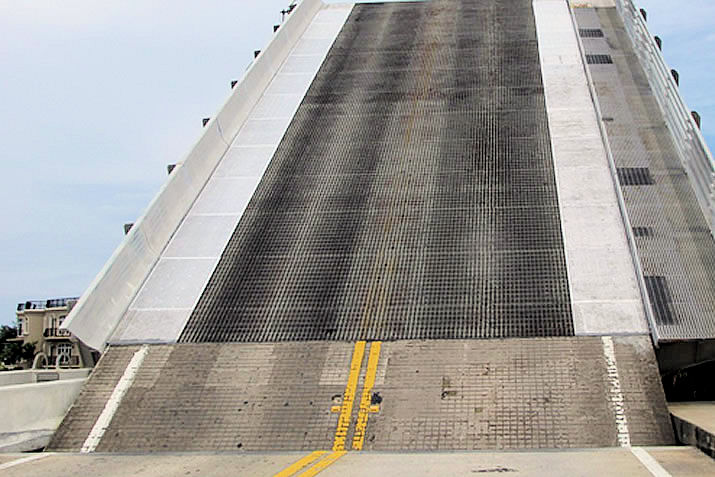 SlipNOT® Metal Safety Flooring, a manufacturer of non-slip metal flooring products, recently released a Florida Department of Transportation (FDOT) case study addressing bicycle lane safety. T.Y. Lin International, an architectural firm, was hired to study the inventory of metal grate bridges and their link to bicycle safety.
---
April 3, 2017
Par-Kut provides the most rugged and well built guard houses, guard booths, guard shelters, border inspection booths, security access control checkpoints and observation towers. Par-Kut's guard houses are all prefabricated guard houses. Our customers include government, private industry, airports, nuclear power plants and U.S. Military facilities across the country and around the world. Par-Kut's all welded steel construction and use of durable, low maintenance materials ensure the guard booth's greatest longevity. Special security features are offered to customize the security guard booth to your location requirements and to keep your security officers comfortable as well as secure.