architecture - engineering - construction

2015 March
---
Building codes are a great way to ensure architects and builders are using the best materials and techniques available to produce high-performance dwellings – at least, in theory. The truth is, structures often fall short of the regulations in place because builders look to cut corners, reduce cost and decrease construction time. When that happens, the buildings are at risk of costing the owners more than necessary, or much worse – becoming structurally unsafe.
Contractors shouldn't need much convincing to adhere to codes.
The problem is, it's difficult to enforce building codes. There are regulations officials in many areas, but few of them wield the power to force a builder to make retroactive additions to the structure as a way of upgrading its code compliancy. Most of the time, contractors are required to self-report about meeting codes. But even then, many town records are outdated and inefficient buildings fly under the radar.
However, a few areas have made a concerted effort to hold contractors accountable for keeping up with building standards. They shouldn't need much convincing – high-performance buildings can generate a higher price point for the builder and also save the buyer money over time. It's a win-win situation.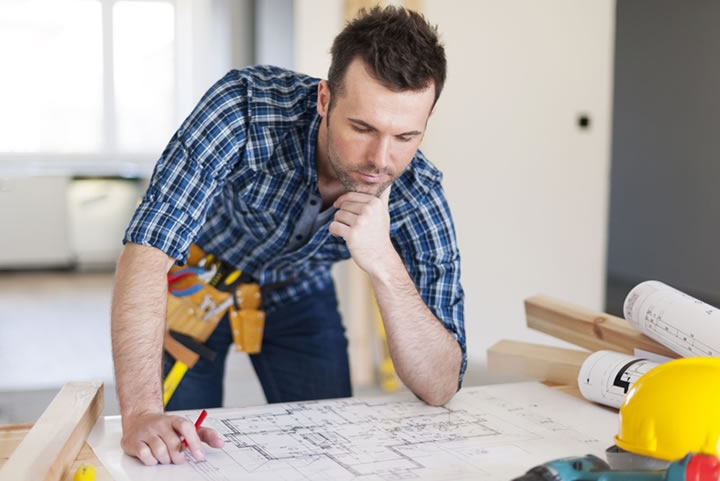 Architects must adhere to the codes in place.
Georgia county empowers regulations officials
In Walker Country in Northwest Georgia, building codes officials recently gained the power to take action against buildings that don't stand up to inspection. According to Northwest Georgia News, regulators can condemn unsafe buildings, demolish them and send the bill to the property owners. Before the new ordinance, codes officials were required to file a civil suit for a building to be condemned, a process that often delayed action for years.
The bill had been debated for some time, but ultimately Commissioner Bebe Heiskell decided it was time to do something about the dilapidated buildings that dotted the county.
"Nothing is worse than going into a place that codes and common sense tell you is unsafe, but you [building inspectors] have no recourse to correct problems," chief building inspector Mark Askew told the Northwest Georgia News. "This is not how to tell people how to take care of their property. It is to provide another tool to help protect the public when situations arise that depress values of surrounding properties – and it will help safeguard the public's health."
To be clear, only structures that are past the point of salvation would be condemned. Otherwise, the inspectors would insist that builders take code regulations into account and retroactively install continuous insulation or necessary exterior coatings.
Vermont takes on stricter codes
In the Northeast, building regulations keep homes and offices temperate year-round – a tall order during hot summers and frigid winters. Now, Vermont has embraced new codes as of March 1 that require better insulation, air tightness, ventilation and other measures, reported VT Digger. Additionally, the state expects that by 2030, all new buildings will be constructed to net zero design standards. That will require five more code updates between now and then.
But the new codes don't just ensure builders utilize high-performing exterior wall systems and the best insulation available. The regulations also address the deficiencies in code compliancy by insisting contractors register their buildings with the state.
"Documentation has been lagging," Department of Public Services Commissioner Chris Recchia told VT Digger. "It has to be filed on the land record now. It will show up when someone does a title search on a property. The failure of that to be there won't cause a cloud on the title, but it it does indicate that there is something missing."
With these new programs that hold builders responsible for their structures, there is a greater chance that more buildings will meet with regulations.
Company: Sto Corp.
Of: Valerie Mayer
Source: http://www.stocorp.com/blog/building-code-enforcement-gets-serious/
Tags: Building
---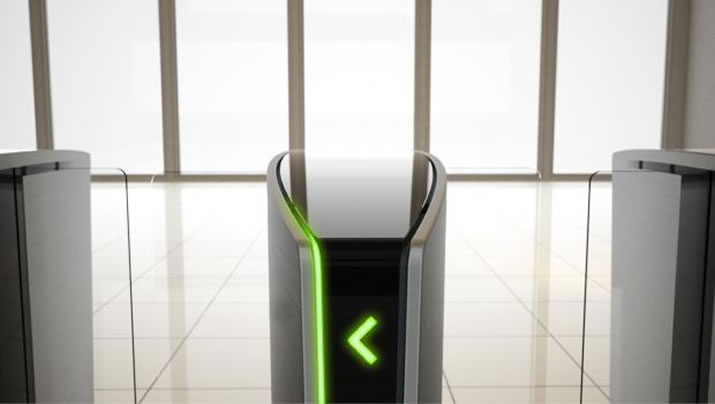 With people passing through all day long, the security of sensitive areas of buildings, as well as the personal safety of the people visiting, must be guaranteed. To meet this demand. Boon Edam has created a new range of security products to manage the flow of people in and throughout a building. Yet, a challenge remains: How to achieve a secure entrance environment while meeting the high aesthetic demands of today's buildings?
The Ultimate Entry Experience
The ever-changing business world has seen traditional 9 to 5 working days replaced with a 24/7 culture. This requires a new view on building security as it becomes increasingly difficult to keep track of who is in a building at a given moment as well as their location inside, if necessary. Using the latest technologies and premium materials, Boon Edam has developed the new and highly customizable Speedlane Lifeline Series.
In determining the requirements for the new range of products, Boon Edam invested heavily in studying pedestrian behavior and collaborated with security professionals, end users, property managers and architects alike. The insights gained revealed an opportunity for the company to create something truly unique.
"As work environments become increasingly dynamic, the need for increased security measures within buildings grows. We started seeing things from a new perspective that allowed us to get out in front of changing demands," explained Product Manager Daan van Beusekom. "The Lifeline Series is a sophisticated entry management system designed to be intuitive and responsive, interacting with all who approach it and guiding visitors through a secure gateway to their destination."
Intuitive, Interactive, Innovative
The Speedlane Lifeline Series product range, which includes the slimmest security barrier cabinet in the industry, consists of three models—the Slide, Swing and Open—each of which is available in a variety of options. Whether one is looking for a higher level of security or to create easier disabled access, numerous combinations are possible. Recognizing that each installation is different, the modular system design means the product is highly customizable.
The Design Statement
The form given to the Lifeline Series series is sleek, ergonomic and refined. The 'V' shape of the product, seen from all angles, creates the impression of spaciousness and a much smaller footprint. Combined with a mirror panel at its base, the product "floats" above the floor, giving a sense of futurism. Customers can also accentuate their chosen product by selecting from a pre-determined, on-trend palette of finishes and colors, such as the understated colors in the Business Series, or the bolder statement colors and accents of the Elements and Expressions series.
The Speedlane Lifeline Series will be launched in North America at the ISC West tradeshow, Las Vegas, Nevada, 15-17 April. Other Boon Edam news at the show will include the company's continuing official sponsorship for the event; an upgrade to our largest booth ever; and our entry into the New Product Showcase competition. This year, with a total of 12 products, Boon Edam will have the largest number on display ever, organized by type: Security revolving doors and mantrap portals, full height and waist turnstiles, and the featured Lifelines Series. In addition, Spanish-speaking Business Development Managers will be present to converse with Mexican, Central, and Latin American customers and partners. The full range of Boon Edam entry solutions will be available for demonstration at booth #8037.
A preview video about the Speedlane Lifeline Series can be seen at www.boonedam.us/lifeline.
Company: Boon Edam Inc.
Source: http://www.boonedam.us/news/design-meets-security-boon-edam-launches-revolutionary-access-control-barrier-series
---
Are your old single pane metal framed or wood framed windows hard to operate and costing you a lot of money in excessive heating and cooling bills? If so the time is right to upgrade to a vinyl replacement window. The options and types of windows are varied. Here's the answers to 5 frequently asked questions to guide you through the window selection process.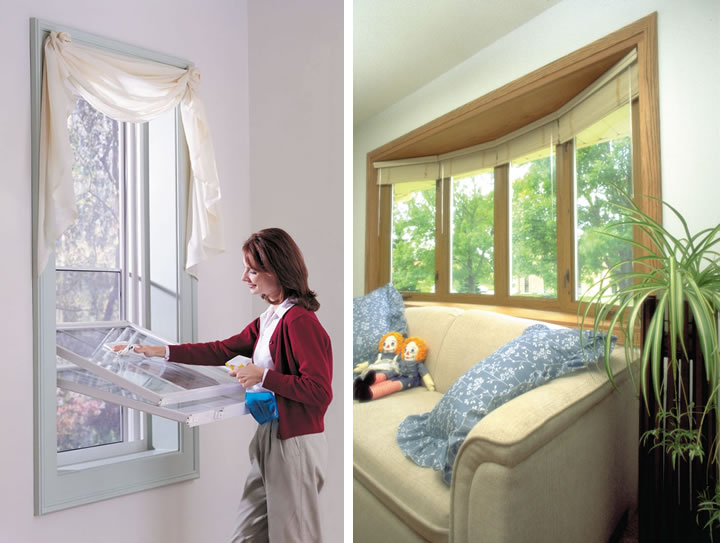 White double hung vinyl replacement window tilts in for easy cleaning; Bow woodgrain window in a family room add light & seating
Company: Innovate Building Solutions
Product: Commercial windows
Tags: Windows
---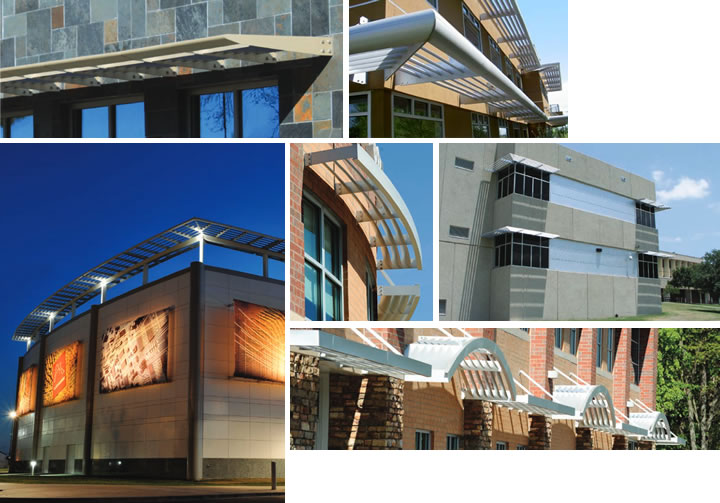 Ruskin Sunshades offer energy savings by reducing solar heat gained through glazing. With a wide variety of available blade styles and configurations, they also provide aesthetic appeal to the building exterior. Ruskin Sunshade models include airfoil, louver, tube and eggcrate blade styles. Custom Sunshade designs are also available. Ruskin Sunshades are constructed of extruded and/or formed aluminum components for reduced weight and excellent corrosion resistance. All models are available with a variety of Kynar or Anodize finishes.
Company: Ruskin
Product: Louvers
Source: http://www.ruskin.com/catalog/category/481~Sun-Control
Tags: Design | Window Shades
---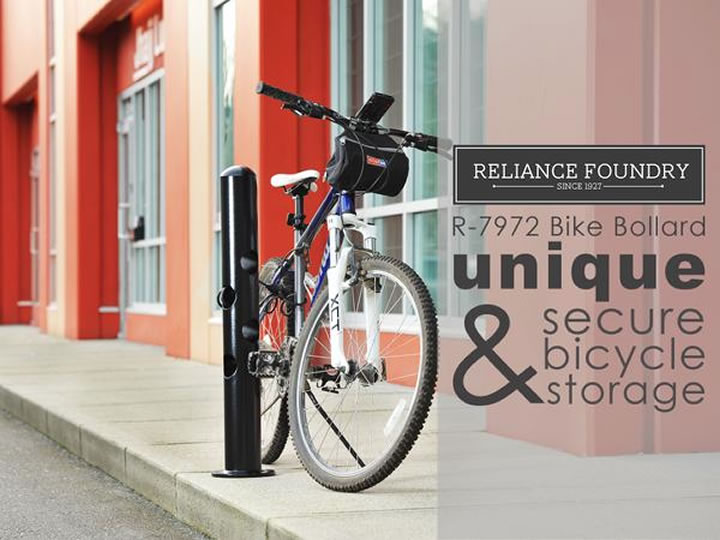 R-7972 Bike Bollard
The R-7972 Bike Bollard features a slim, eclectic design free of protruding locking arms—suitable for dense urban areas. It balances the standard functionality of a pedestrian bollard, segregating vehicles from unobstructed foot traffic, while offering unique and secure bicycle storage. Cylindrical cavities pass through the vertical shaft to accommodate chains and U-locks to secure up to 2 bikes at a time. Cylindrical holes are angled to prevent collection of dust/debris and are spaced to accommodate bikes of varying sizes. R-7972 Bike Bollards can be installed with fixed or removable mountings in new or existing concrete. Bollards are powder coated in 1 of 6 standard colors.
Company: Reliance Foundry Co. Ltd.
Source: http://www.reliance-foundry.com/bollard/bike-parking-bollards/R-7972-Bollard
---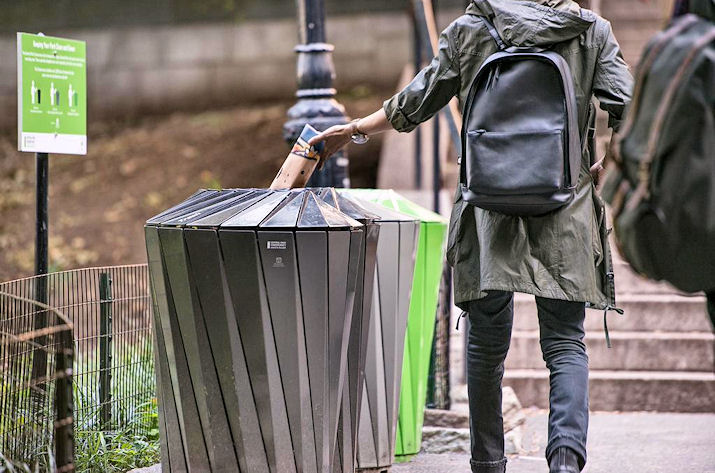 The Central Park Conservancy Recycling System combines high form and humble function. The leading design and branding firm Landor designed it as a custom solution for the non-profit Central Park Conservancy to advance environmental stewardship at the world's most famous urban park. The three-unit system, first developed and produced by Landscape Forms Studio 431, has proven itself on the job, earned multiple design awards, and been adopted as a Landscape Forms standard product. Inspired by the classic 1930s Central Park bench, the vibrant design cleverly turns the hooped arms and seat slats of the original on end, re- envisioning them for a new purpose. Cast aluminum units are identical in size and shape, different in color and the size of top openings that identify receptacles for cans and bottles, paper, and waste. Designed by Landor Associates. U.S. Patent D712110, D709660, D705513.
Company: Landscape Forms Inc.
Source: http://www.landscapeforms.com/