architecture - engineering - construction

2015 May
---
May 25, 2015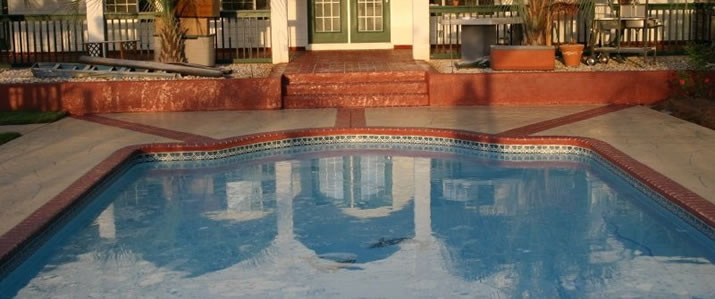 Whether you want to add a pool to your backyard or refurbish your existing pool deck, consider applying a professional pool deck coating. A pool deck coating will give you the design you want and the safety and durability you need. If you've already installed your concrete pool deck, no need to worry. Pool deck coatings can be installed to new and existing pool decks, despite their condition.
---
May 22, 2015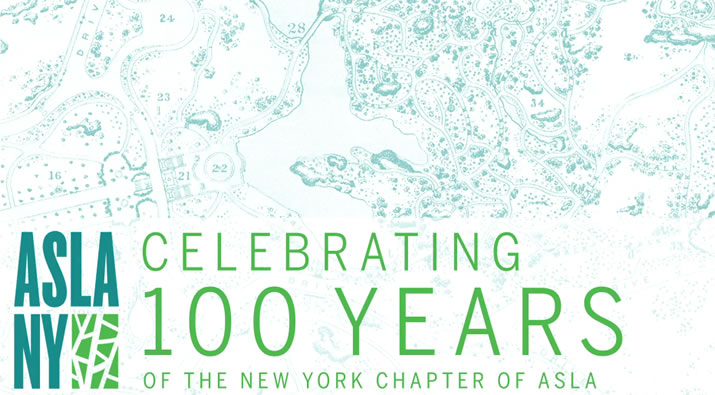 ounded in 1914, the American Society of Landscape Architects, New York Chapter (ASLA-NY) celebrated the 100th Anniversary milestone in a way that captures the moment and will stand the test of time. The intention for the film is to highlight historical events and persons that helped shape landscape architecture in NYC in the last 100 years, illustrate key accomplishments of the chapter and its members and offer a glimpse of what the future holds for our profession. As the film reveals some of the important moments in history, like the chapter's involvement in the development of the Great Lawn in Central Park, it also demonstrates the importance of membership and how the organization strengthens the profession. Reaching audiences beyond landscape architects, the film also gives insight into what landscape architecture truly is, raising public awareness in one of the most widely reaching forms of communication - the online video.
---
May 20, 2015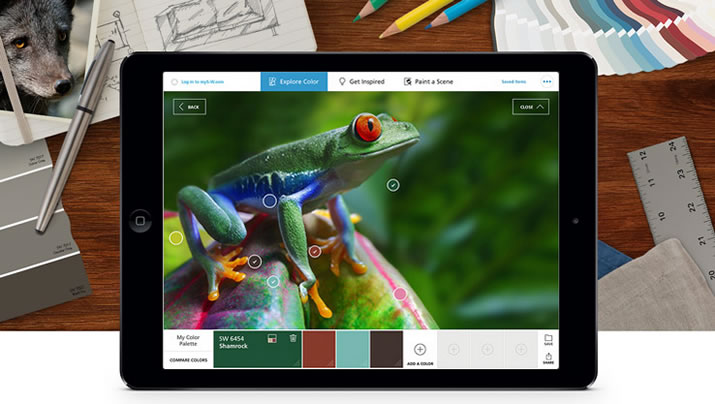 Fuel your color inspiration and get painting with the Sherwin-Williams ColorSnap Studio app. Browse over 1,500 colors, match paint colors from photos and virtually paint your own walls. Before you paint it, you have to see it.
---
May 18, 2015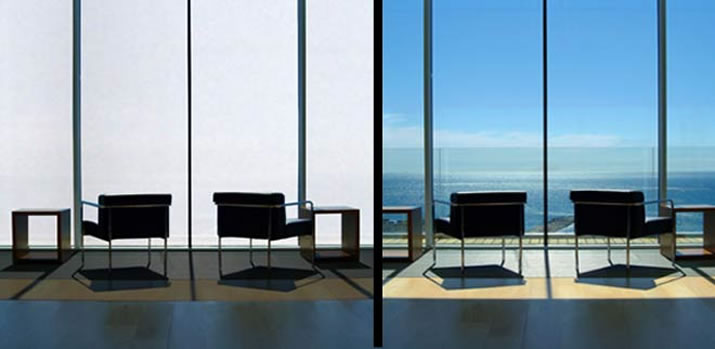 The concept of smart glass is not new and in fact has been around for decades. This so-called "smart" glass has the ability to adjust its properties in response to the surrounding environment to block out heat or light. Some of the most basic smart glass applications are a self-tinting rearview car mirror or eyeglasses that adjust to sunlight. It is proving beneficial in construction applications because it can save costs for heating or air conditioning, as well as block ultraviolet rays that may fade fabrics.
---
May 15, 2015
What was once three disparate rooftop sheds are now one breathtaking space that Calder Foundation president Alexander S.C. Rower compares to a Parisian artist's garret.
---
May 13, 2015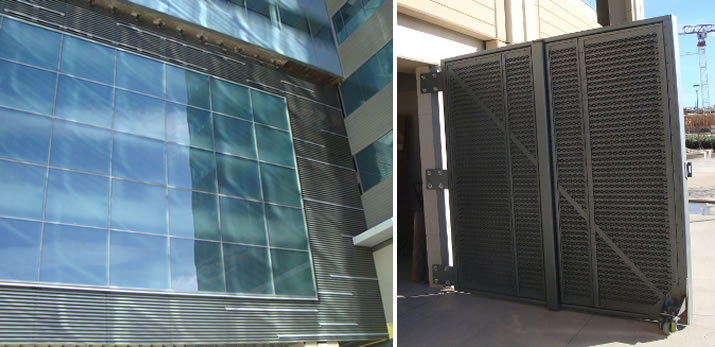 Ruskin Architectural Products provide function and beauty to State Farm Insurance Company's new Regional Customer Center in the Dallas/Ft. Worth area. The $500 million campus-style project is located in the CityLine mixed-use development in Richardson, TX, roughly 10 miles northeast of downtown Dallas. The new facility will replace several smaller State Farm facilities located throughout North Texas and may employ up to 8,000 when complete. The project includes 4 office towers and approximately 2 million square feet of floor space that will serve State Farm along with residential, health and retail businesses.
---
May 11, 2015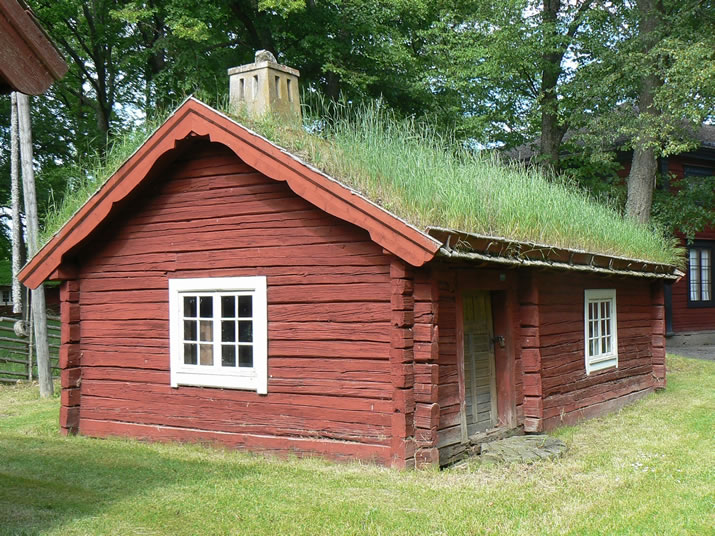 If you have ever seen an aerial picture of a city, you may have noticed what looks like grass growing on the roof of some of the buildings. Well, that is grass, and it is part of what is known as a green or living roof. People all around the world are starting to utilize living roofs, although not everyone who has a living roof also owns a city high-rise building. Still, a living roof is something for you to consider if you are looking for a way to save the environment and lower your operational costs.
---
May 8, 2015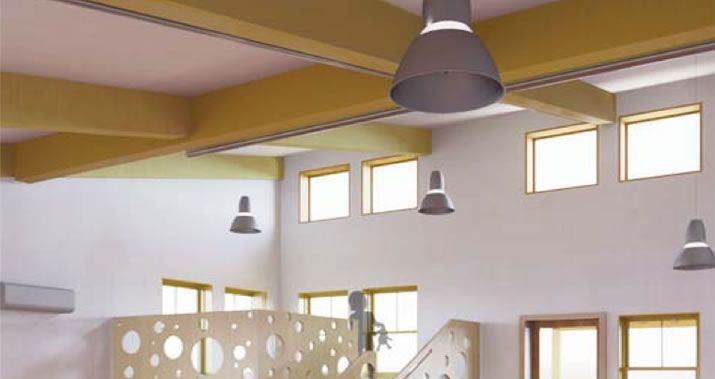 Planning a longer-span structural roof deck? New Tectum V Structural-Acoustical Roof Deck spans up to 12 feet.
---
May 6, 2015

It's called the Cluster Box Unit (or CBU). As you can see from the picture above, a USPS approved CBU has several mailboxes in one unit. So why the change? Installing CBU has many benefits for all parties involved.
---
May 4, 2015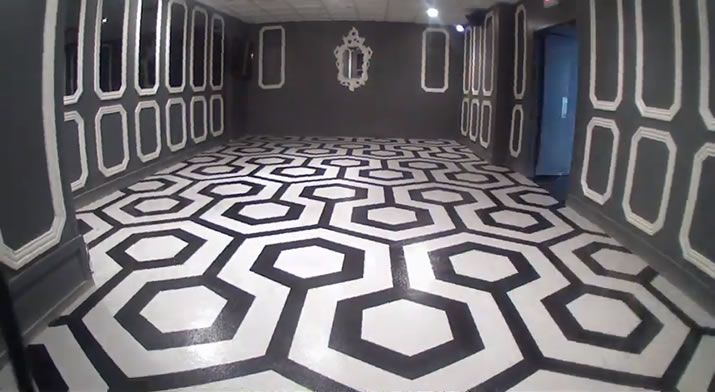 Watch an entire project from beginning to end in just 3 and a half minutes! Beautiful finished floor with custom pattern at The Belmont in downtown Austin, Texas - Super-Krete Products installed by Ground Effects.
---
May 1, 2015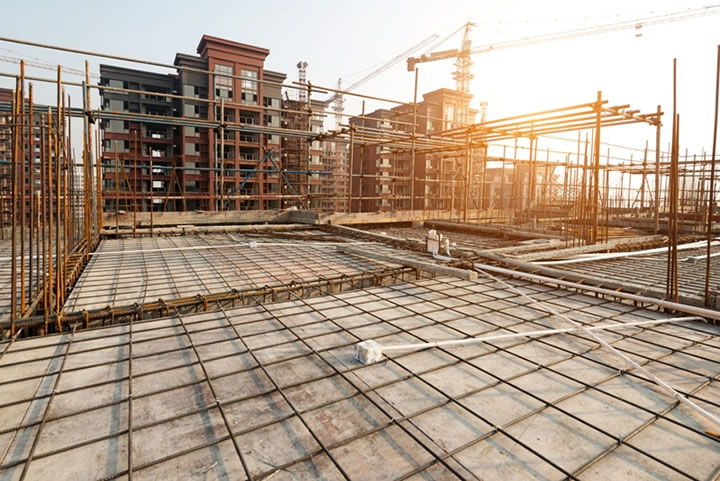 Increasingly, builders are learning that the best way to construct an efficient building may largely occur on the factory floor and not on the construction site. Prefabricated building panels offer several benefits over onsite, from-scratch construction. As construction picks up, builders should give the prefab approach serious consideration.