architecture - engineering - construction

Daylighting
---
November 29, 2019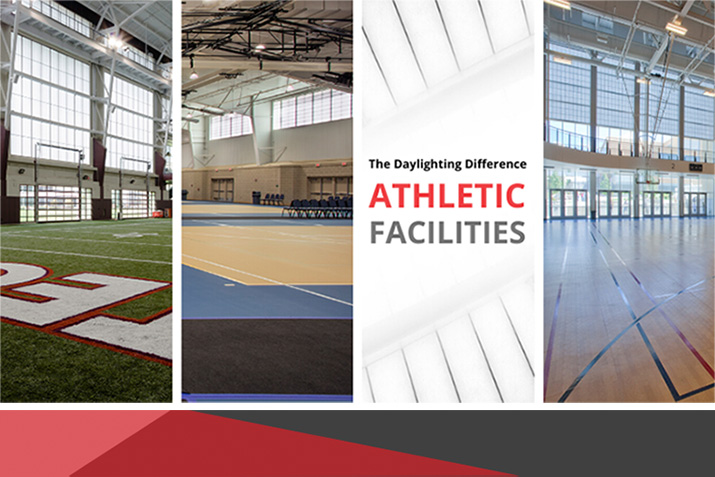 Belief in the sun's power to influence physical performance dates back to the first Olympic athletes of ancient Greece who were required to routinely bathe in the sunlight in preparation for competition; and as more studies on the subject emerge, it is becoming increasingly evident how based in fact this belief really is. Recent research has now confirmed the sun's role in everything from reducing the risk of sports-related injuries and regulating the release of muscle-building hormones like testosterone to developing healthy sleep habits and improving reflexes. And as more athletic competitions move to indoor gymnasiums, arenas, and practice facilities, it is more important than ever that athletes have access to the abundant advantages of natural daylight during indoor workouts as well.
---
November 4, 2019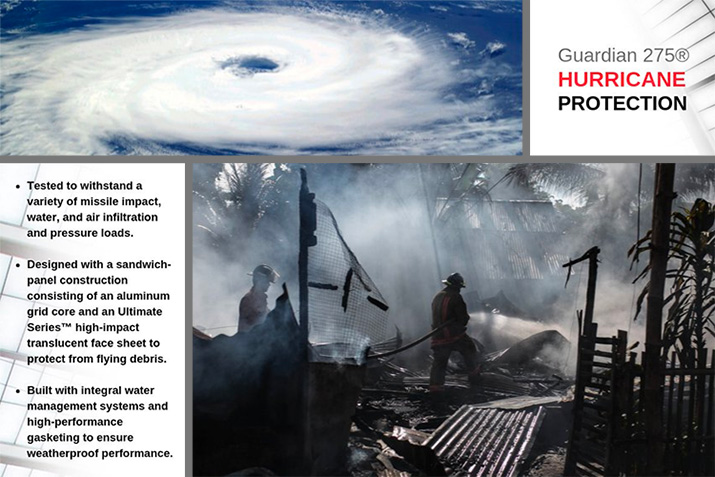 Major's Guardian 275® Hurricane Systems make it possible to protect your building from the damage of natural disasters without sacrificing the benefits of natural daylight.
---
October 4, 2019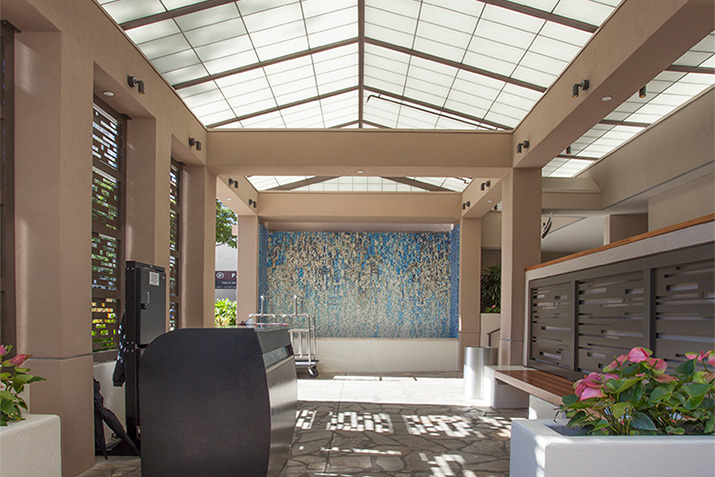 In an urban age when most waking hours are spent indoors, Biophilic design strives to satisfy the innate human tendency to hunt for and associate with the natural ingredients for human health and survival. People have evolved to instinctively associate with the natural features and processes that, though no longer as relevant to survival, contribute to their livelihood and well-being – and few things were and continue to be as integral to human health as the sun. The sun a source of both light and warmth, we have become biologically encoded to seek out its rays; and more than that, our body also relies on the sun to stimulate Vitamin D production and regulate the body's daily rhythms.
---
September 6, 2019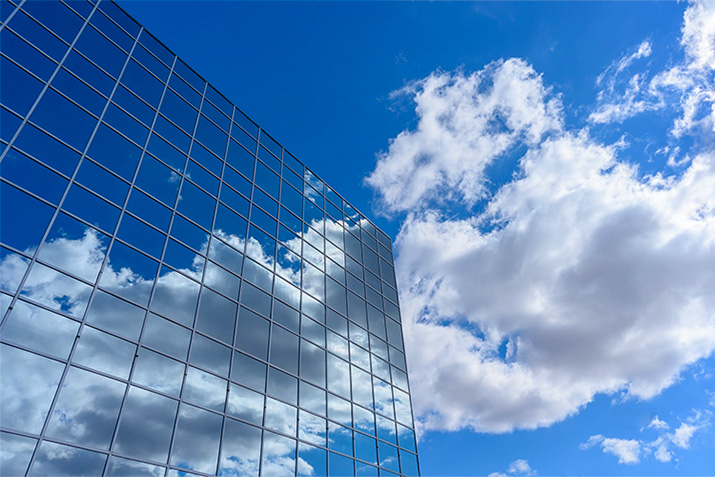 Glass has been used as the portal to the outdoors for centuries. But times are changing.
In a world where we are becoming more aware of the environmental effects of structures and people's changing needs, architects and other industry professionals are concerned that glass no longer adequately addresses these key building factors:
Daylighting
Energy Efficiency
Aesthetics
Safety & Privacy
---
September 4, 2019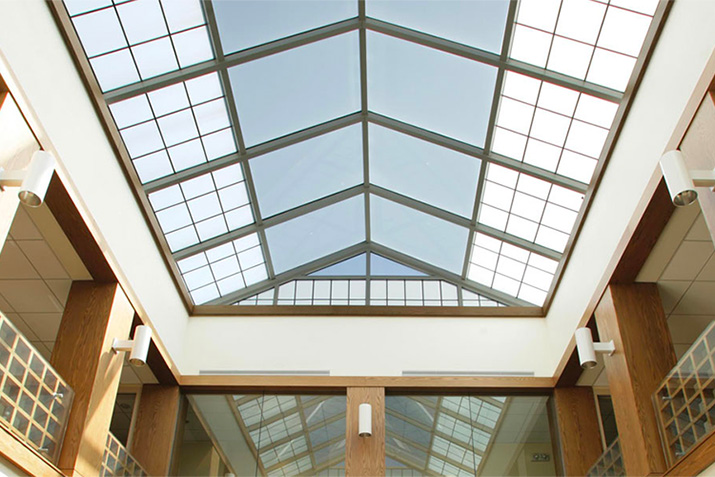 Children need sunlight; and because most children and adolescents spend the majority of their daylight hours in school, it's important that students have access to sunlight by incorporating daylighting systems into classroom design. Exposure to natural light not only contributes to a student's physical well-being by boosting their daily intake of Vitamin D, but also enriches their mental health by regulating the Circadian Rhythm and the release of influential hormones that, for adolescents in particular, can be difficult to manage on their own. Studies show these students sleep better, think more positively, concentrate longer, and miss fewer days of school due to illness. Studies also show that happier, healthier children perform better academically; and by diffusing daylight through halls and classrooms, schools can improve test scores, support student well-being, reallocate saved energy costs for school supplies and other needs, and promote sustainability.
---
August 5, 2019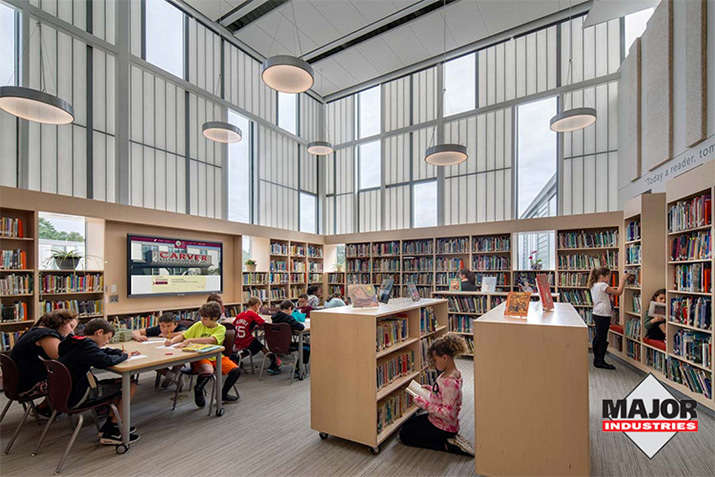 When Carver Public Schools in Massachusetts looked to replace two older school buildings with one new facility to house students pre-K through 5th grade, they sought the help of HMFH Architects to assist them in designing an energy-efficient and vibrant learning space. What resulted is the new Carver Elementary School, a more than 110,000 square foot learning space that was 1 of 5 schools nationwide to receive a "Citation of Excellence" from Learning by Design Magazine.
---
March 25, 2019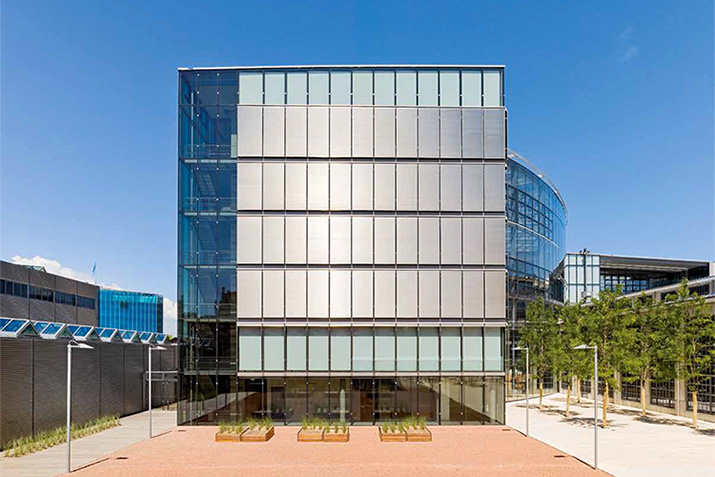 The creative use of metal has become a modern design and construction trend. In addition to advantages such as recyclability and versatility, the aesthetic created by incorporating metal is a big reason for the increased use. Here are four ways Draper helps you incorporate the metallic look into a building, while also dealing with glare and solar heat gain as part of an overall daylighting strategy:
---
February 25, 2019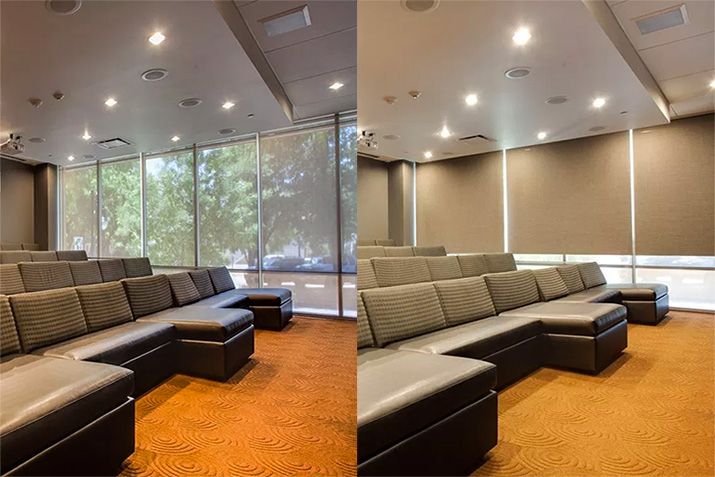 Privacy vs. daylighting: Who says you have to choose? Balancing the need for privacy with the positives of natural light doesn't have to mean choosing one or the other. Here are four ways you can have privacy and enjoy the benefits of daylighting in the same window opening.
---
February 8, 2019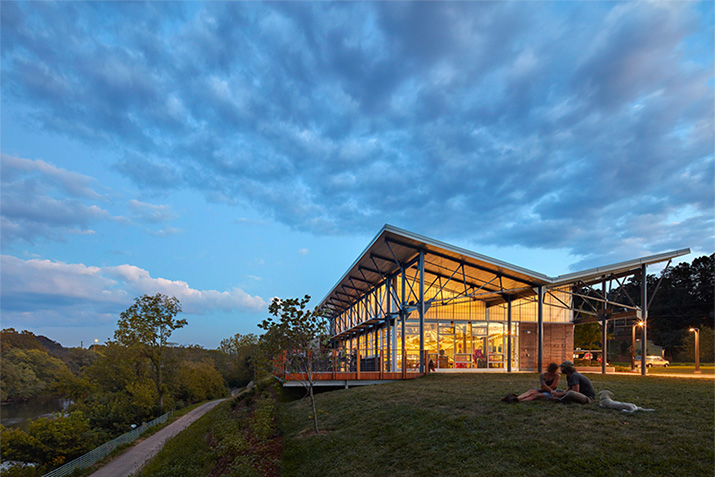 Introducing diffuse natural daylighting into a retail space has proven to increase sales and productivity. Full spectrum, glare-free daylight encourages consumers to spend more time shopping by creating a better mood and allowing products to be seen in sharper detail. The bottom line benefit extends to any commercial building: From reducing energy costs to increasing employee production, a space enhanced by diffuse natural daylighting increases in value per square foot. Here are five retail/commercial projects across the globe where Kalwall translucent sandwich panels have been used to provide a diffuse natural daylighting solution.
---
November 16, 2018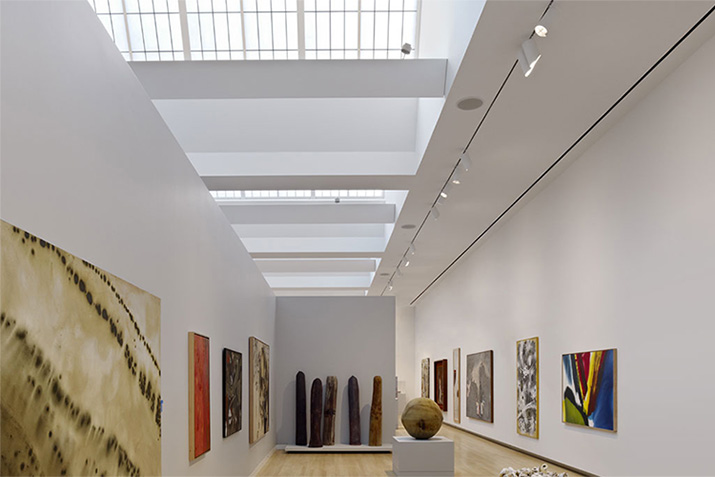 Curators and collectors continually struggle with the age old dilemma of how to find the right lighting for works of art without risking undue damage. The problem with direct sunlight and artificial light is that they cause damage not only through exposure to light (photochemical action), but from solar heat gain. The result of both will lead to the deterioration of art through cracking, brittleness and change in color. The solution for many museums and galleries are translucent skylights.
---
October 19, 2018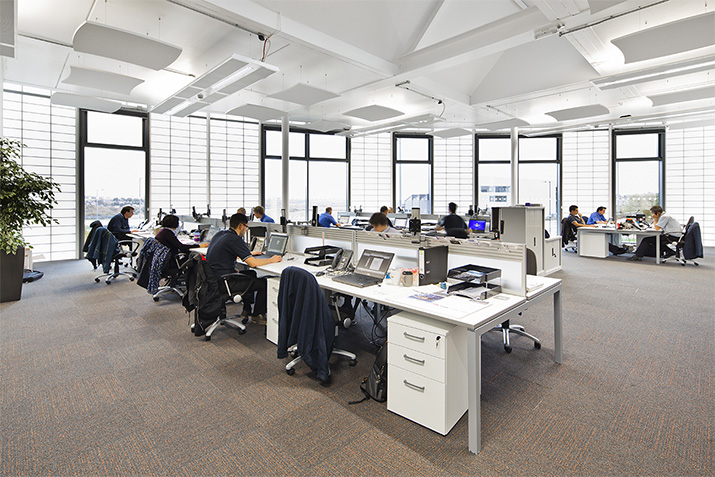 Designing the look and feel of a building's daylighting is a delicate balance of considerations. Primary among them is how solar heat gain coefficient (SHGC) affects a fenestration system, including wall systems and skylights. Deciding how much solar radiation to allow through glazing or translucent sandwich panels requires answering the following questions:
---
October 17, 2018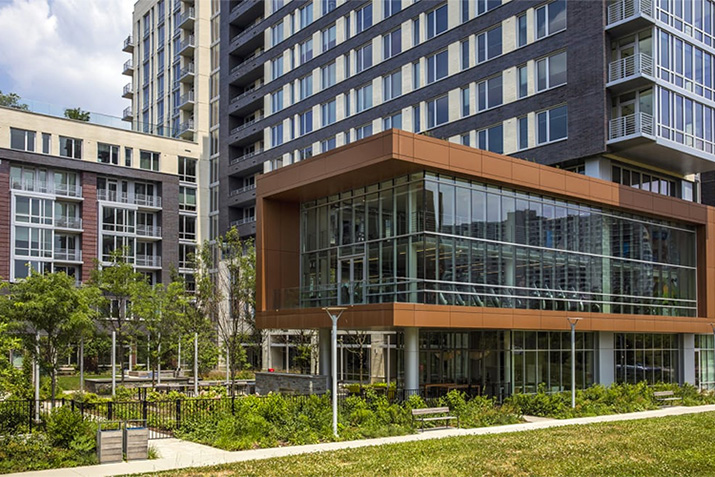 As demographics and preferences across multifamily shift, AIA partner Kawneer explores how architects are adjusting their exterior designs.
---
October 3, 2018

In honor of the Halloween season, we thought we'd take a look at some "scary" daylighting stories that have been floating around the construction world. Sadly, these two questions seem to be the most discussed, but we're here to set the record straight!
---
September 10, 2018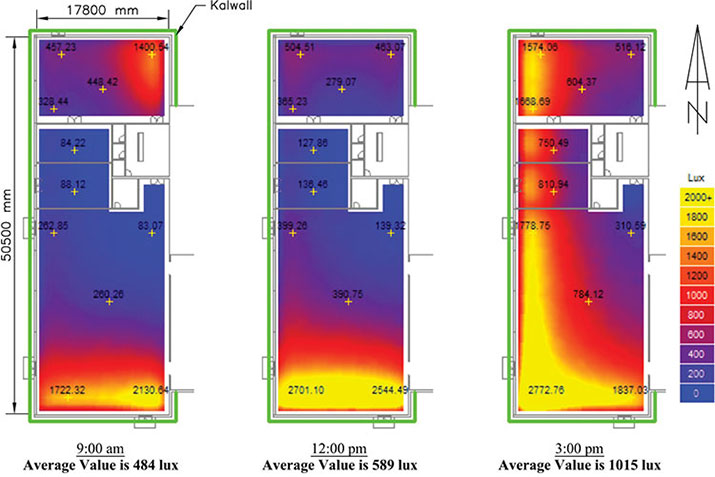 Daylight modeling brings science to the art of daylighting. Remove the design mystery and reveal patterns of daylight with complimentary modeling services.
---
August 3, 2018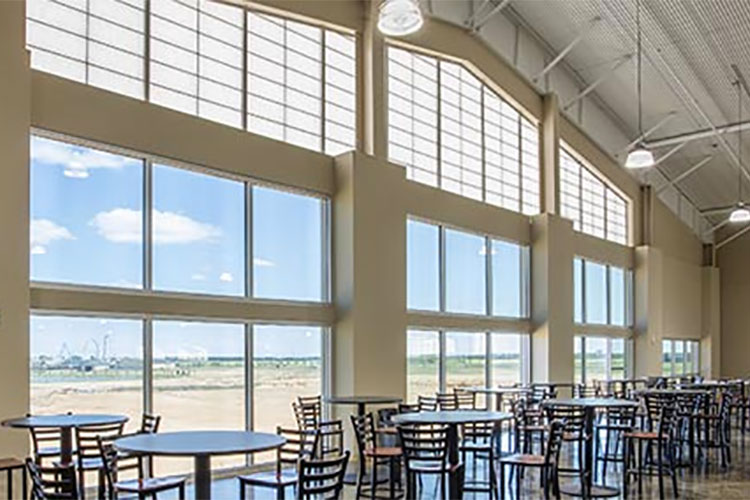 Summer heat can be rough, and solar heat gain can be a building's enemy during the hottest parts of the year. From making building occupants uncomfortable to putting stresses on HVAC systems, it can be a detriment to a building's performance. Perhaps the best way to control solar heat gain is with a daylighting system that offers built-in light diffusion, allowing for sunlight to brighten a space while keeping hot-spots at bay. From translucent panel systems like our Guardian 275®, LightBasic™ and Clima-Tite™ systems to IlluminPC™ polycarbonate multi-wall systems, we have your translucent daylighting needs covered.
---
July 23, 2018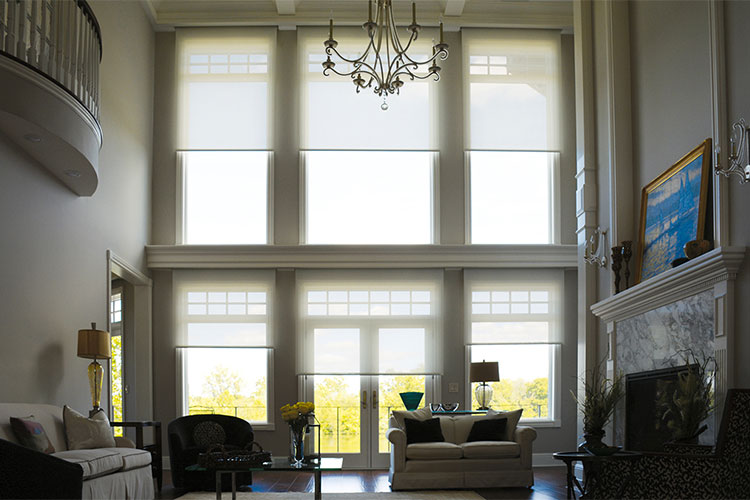 A plethora of choices exist when it comes to customizing window shades. From color combinations and openness factor to panels built to fit individual window specs and environmental benefits, window shades are one of the most customizable design solutions you can find. And they add a personalized touch, especially when it comes to their controls. Control systems give users the ability to personalize shades to their needs and preferences. Here are just a few examples of how the right shade control system can create a custom experience.
---
July 16, 2018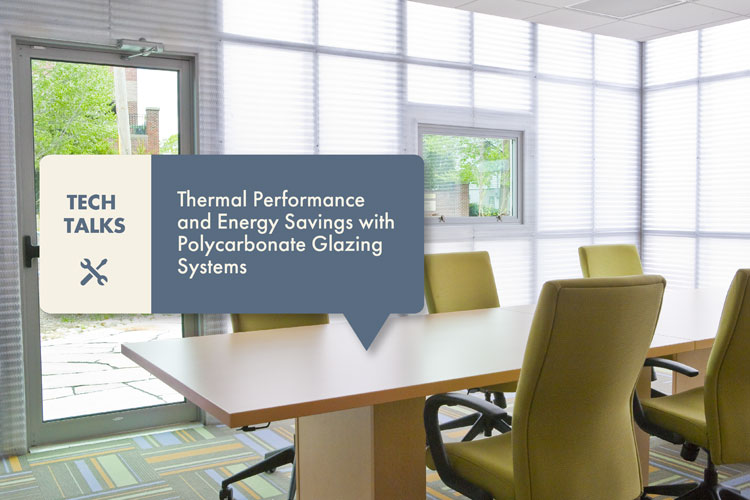 Q: Do Cellular Polycarbonate Glazing Systems Offer Thermal Performance and Energy Savings? One of the most prevalent complaints building owners and facility managers receive is that the occupants are too hot or too cold. This is especially true of tenants seated directly next to a window or other daylight opening. They want the daylight, but they also expect an ideal interior temperature. The high insulating and thermal performance of CPG (Cellular Polycarbonate Glazing) systems can accentuate the benefits of daylighting, improve occupants' comfort, and contribute to owner's energy savings and overall building value.