architecture - engineering - construction

Daylighting
---
January 6, 2021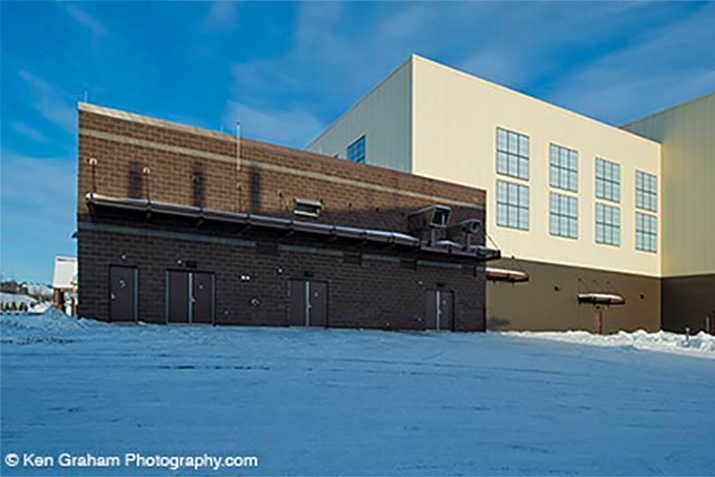 Since Major is based in central Wisconsin, we're all too familiar with cold weather and snow. But is your daylighting system up to the challenge? Is the space losing $$ in the colder months due to heat loss? Do you need a skylight or wall system solution that will stand up to the toughest environments?
---
December 4, 2020
It's that time of year again - and not just the holiday season! For many of us in more northern climates, winter marks not only the end of fall, but a reduction in access to sunlight. With the sun creeping lower on the horizon, and the days shorter, the lack of access to natural light can add to issues like Seasonal Affective Disorder, otherwise known as SAD.
---
November 11, 2020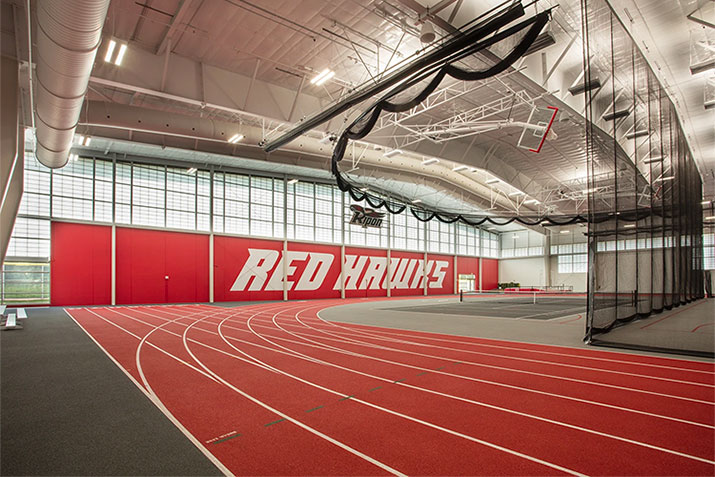 As more athletic competitions move to indoor gymnasiums, arenas, and practice facilities, it is more important than ever that athletes have access to the abundant advantages of natural daylight during indoor workouts. Bringing diffused daylight into athletic facilities not only contributes to the health and physical performance of the athletes, but also improves the viewer experience by illuminating the playing area in soft, even light. With translucent daylighting systems, fans can enjoy the game without the glare or hot spots that often accompany standard glass systems. Read how translucent daylighting can benefit athletes, make a positive statement on attendees, reduce operational costs, and more.
---
October 14, 2020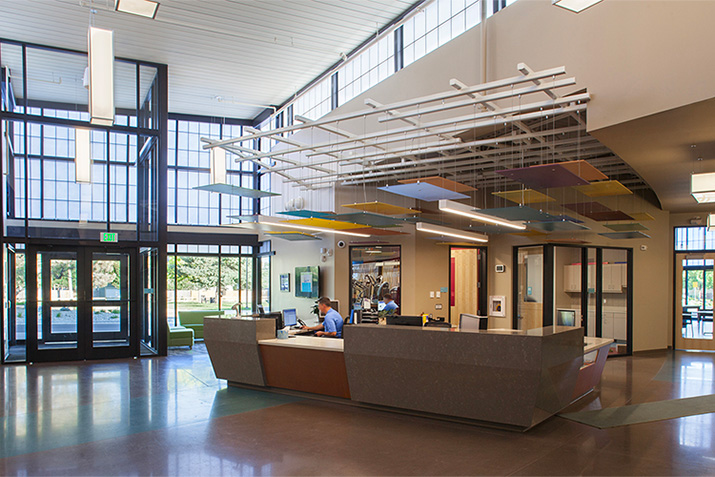 October is National Energy Awareness Month, and Major Industries is looking at a few of the ways that translucent panel systems help an organization lower its energy use and save on electrical costs. Fortunately, one of the largest consumers of electricity is also one of the most easily replaced. According to the U.S. Energy Information Administration (EIA), artificial lighting in the commercial and residential sectors is responsible for approximately 5% of the total U.S. electricity consumption in 2019 and makes up approximately 10.3% of all commercial electricity use. By decreasing their dependence on artificial lighting and utilizing natural daylight instead, organizations can lower operational costs while also helping to conserve the environment. And one of the best ways to do that is through translucent panel skylights and wall systems.
---
September 14, 2020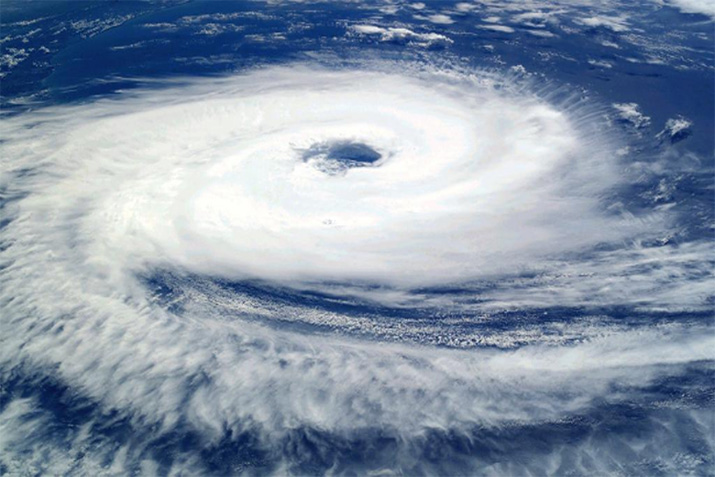 Every September, National Preparedness Month reminds us that disaster can strike at any time and how important it is to be prepared for when it does. And that means having a strong, dependable structure able to withstand damaging winds, flying debris, and other destructive forces. The built environment is often a community's first line of defense against natural disasters, and is not only relied upon for protection, but also for preservation.
For additional protection on your next project, Major Industries' Guardian 275® Translucent Systems - approved for use in most Florida counties, the Texas Gulf Coast and more than 95% of the hurricane zones in North America - can be configured to provide unmatched protection from the elements while allowing glare-free natural light to illuminate building interiors.
---
August 4, 2020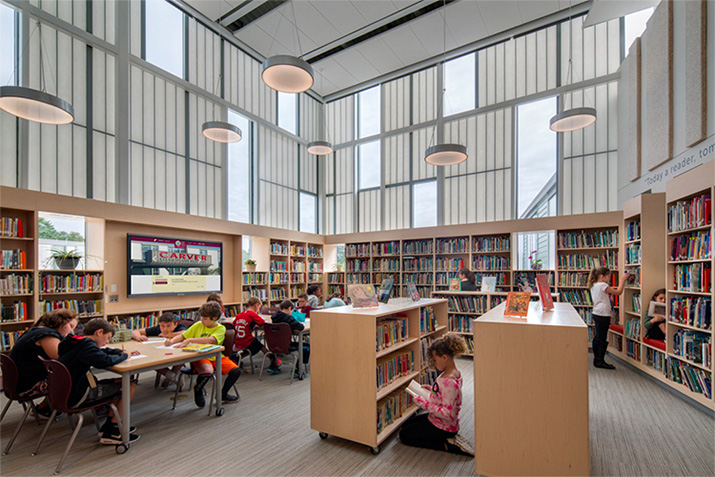 What happens when you combine the dramatic views and user operability of glass with the thermal performance and light control of a translucent panel? You get a unique, versatile and practical daylighting system!
---
June 17, 2020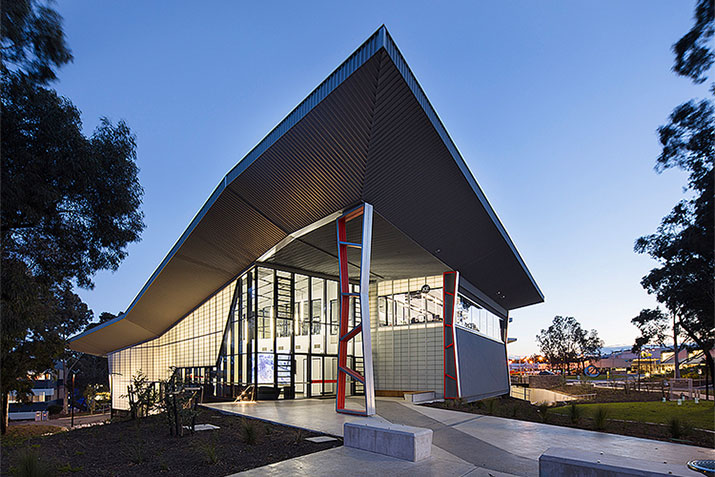 Introducing diffuse natural daylight into educational facilities provides advantages on multiple levels, the most important being the benefit to students. Multiple studies have shown that students exposed to more natural daylight progress faster than kids with less daylight. Translucent sandwich panels also provide line of sight protection to areas where privacy and security are important, as well as create the right thermal envelope.
Here are five educational facilities across the globe where Kalwall® translucent sandwich panels have been used to provide the right diffuse natural daylighting solution.
---
June 3, 2020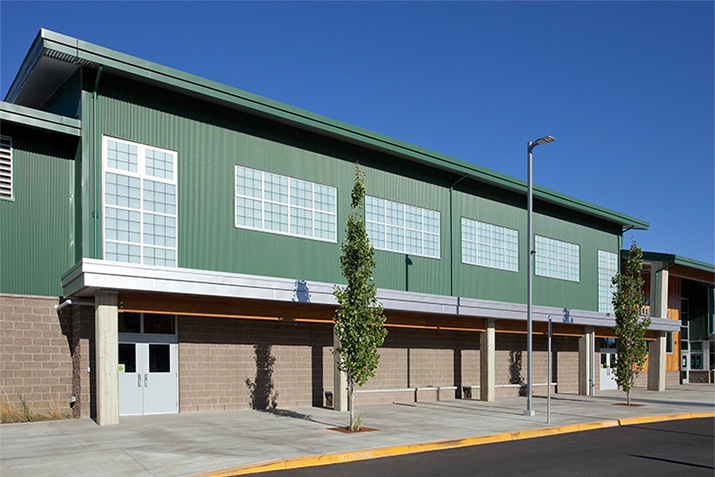 Birds play an integral role in preserving the world's ecosystem – dispersing seeds, pollinating plants, and controlling rodent populations. By consuming enormous amounts of insects, birds also reduce insect damage to crops and forests and lower the transmission of diseases such as malaria and West Nile virus. But as the built environment expands, so does the danger to birds. Since 1970, scientists have tracked a nearly 30% decline in North American bird populations with about 25% of species now being listed on the US Watch List of birds that require conservation to avoid becoming threatened or endangered. And one of the leading contributors to this continued drop in bird populations is collisions with human construction.
---
May 4, 2020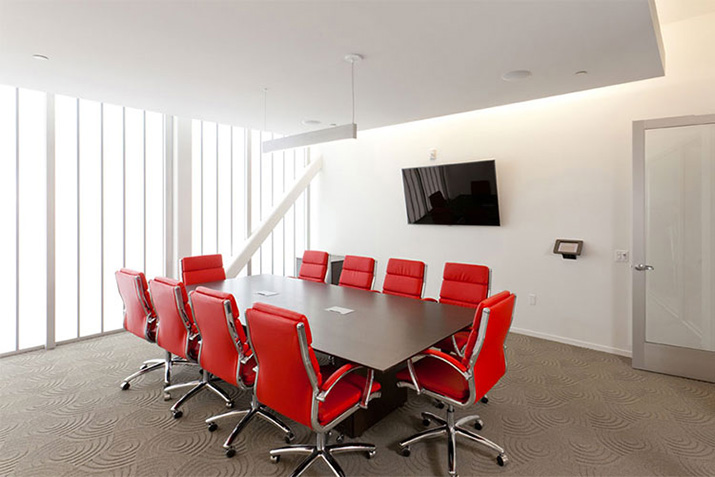 Employee compensation is often one of a company's largest operational costs; and given the high percentage of revenue that it consumes, it is only sensible that an employer seeks to optimize that investment by improving staff productivity. An unengaged, unproductive staff member can cost a company thousands of dollars in lost time and revenue. Unfortunately, lack of productivity remains a common complaint among office workers with only 13 percent of respondents feeling engaged in their work according to Gallup statistics [1]. The good news, however, is that many of the causes behind a lack of productivity - including drowsiness, physical discomfort, and emotional distractions - can be mitigated with a daily dose of natural daylight in the workplace.
---
April 13, 2020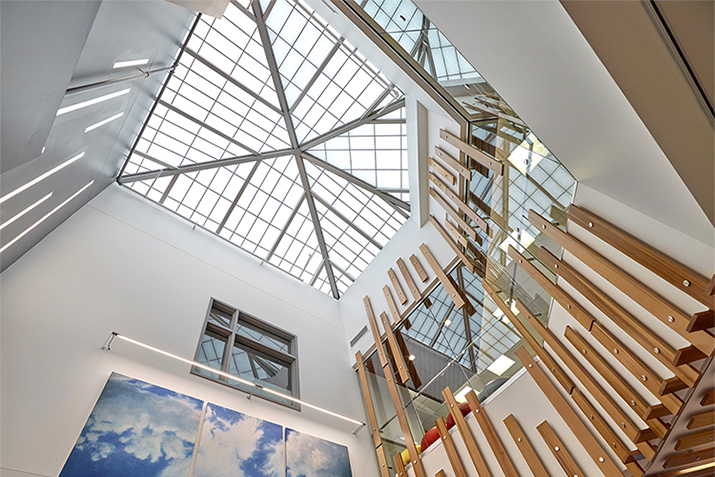 Given that a large fraction of greenhouse gas emissions are the result of burning fossil fuels to produce electricity, one of the most significant steps a company can take towards a sustainable future is curbing its electricity use. Fortunately, one of the largest consumers of electricity is also one of the most easily replaced.
---
March 11, 2020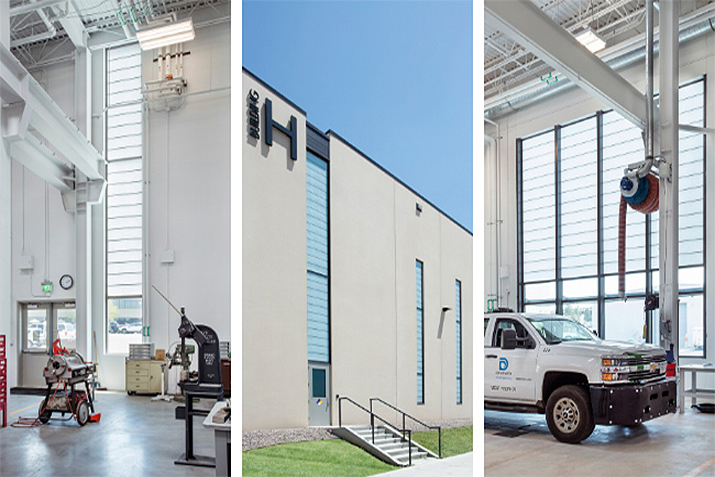 The privacy and savings provided by translucent panel systems make them a strategic solution for daylighting water treatment plants, pump stations, and other municipal facilities that house large equipment. By limiting views of the building's interior from the outside, translucent daylighting keeps the facility and its equipment private and protected from trespassers who are unable to see who or what is inside. This added security may be especially important for pump stations or other buildings that are frequently left unattended.
---
February 19, 2020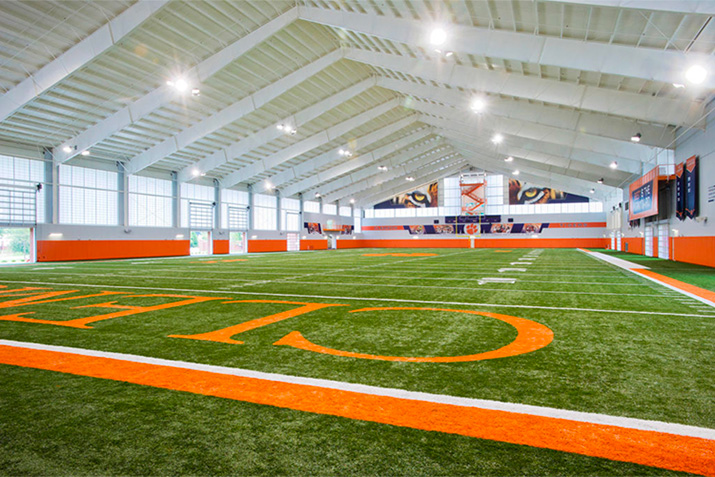 The ability to control natural daylight enhances any athletic facility, from recreational to professional sports. Providing glare-free, full-spectrum light is ideal for videography, mental focus and visual acuity. Kalwall® translucent sandwich panels have been a preferred choice of athletic facilities large and small because of their ability to couple museum-quality daylighting™, with increased visual privacy and protection from the elements. Here are five athletic facilities across the globe where Kalwall® translucent sandwich panels have been used to provide the right diffuse natural daylighting solution.
---
February 7, 2020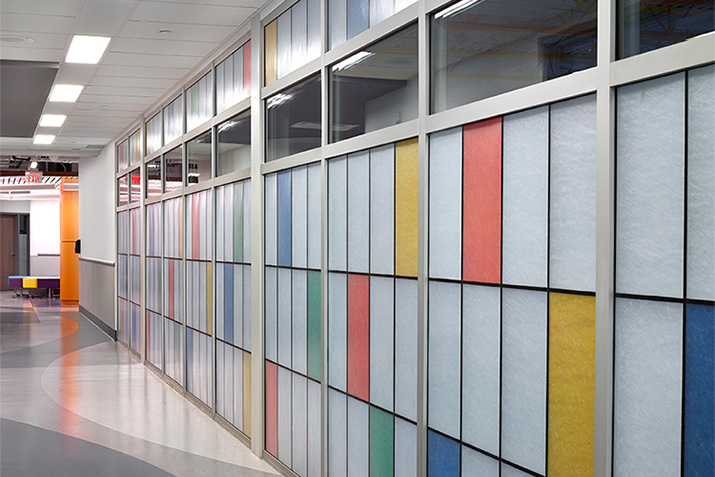 Incorporating colored insulation into your daylighting design can illuminate a space with bright, vibrant hues as the sun shines through! This Spectra-Grid™ application is perfect for creating a stained glass look or showcasing school or company colors. Click HERE for more information on this eye-catching visual effect!
---
November 29, 2019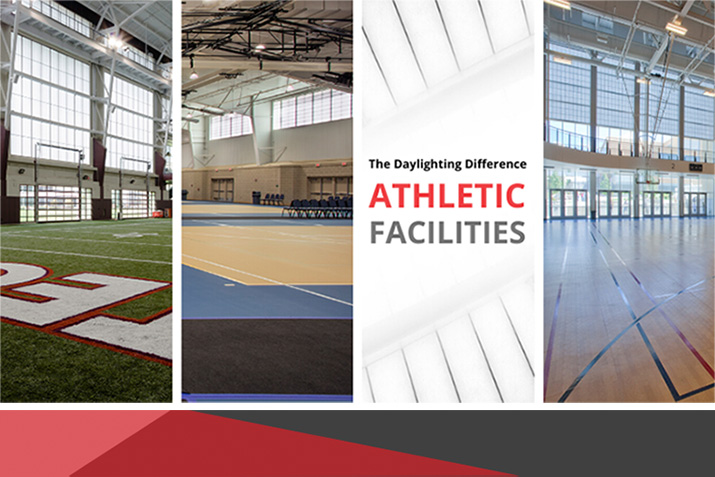 Belief in the sun's power to influence physical performance dates back to the first Olympic athletes of ancient Greece who were required to routinely bathe in the sunlight in preparation for competition; and as more studies on the subject emerge, it is becoming increasingly evident how based in fact this belief really is. Recent research has now confirmed the sun's role in everything from reducing the risk of sports-related injuries and regulating the release of muscle-building hormones like testosterone to developing healthy sleep habits and improving reflexes. And as more athletic competitions move to indoor gymnasiums, arenas, and practice facilities, it is more important than ever that athletes have access to the abundant advantages of natural daylight during indoor workouts as well.
---
November 4, 2019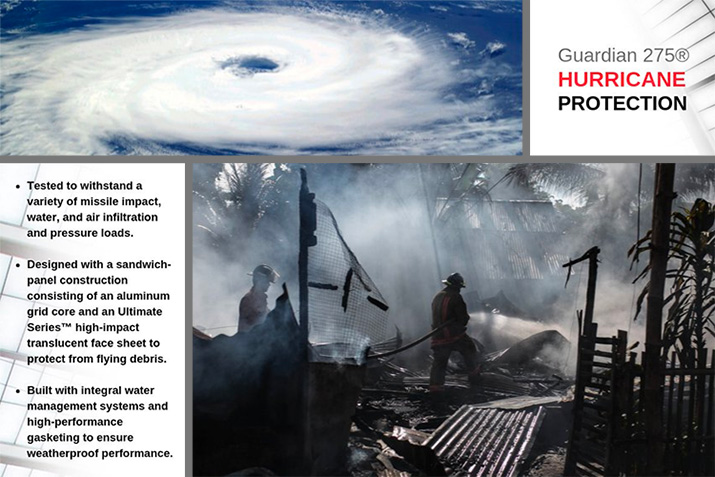 Major's Guardian 275® Hurricane Systems make it possible to protect your building from the damage of natural disasters without sacrificing the benefits of natural daylight.
---
October 4, 2019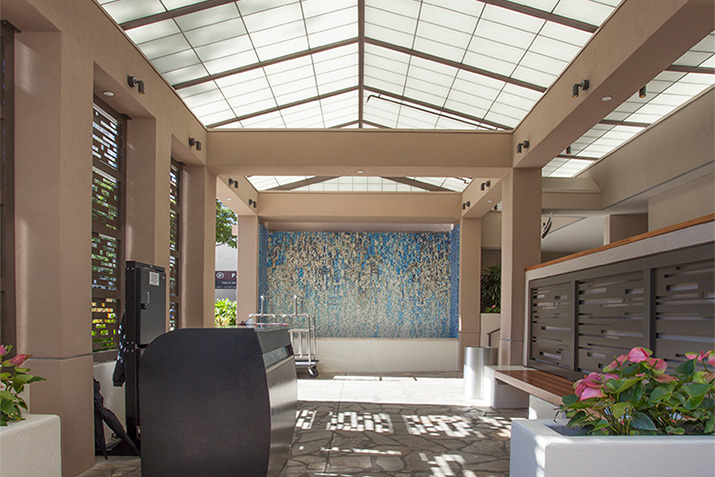 In an urban age when most waking hours are spent indoors, Biophilic design strives to satisfy the innate human tendency to hunt for and associate with the natural ingredients for human health and survival. People have evolved to instinctively associate with the natural features and processes that, though no longer as relevant to survival, contribute to their livelihood and well-being – and few things were and continue to be as integral to human health as the sun. The sun a source of both light and warmth, we have become biologically encoded to seek out its rays; and more than that, our body also relies on the sun to stimulate Vitamin D production and regulate the body's daily rhythms.
---
September 6, 2019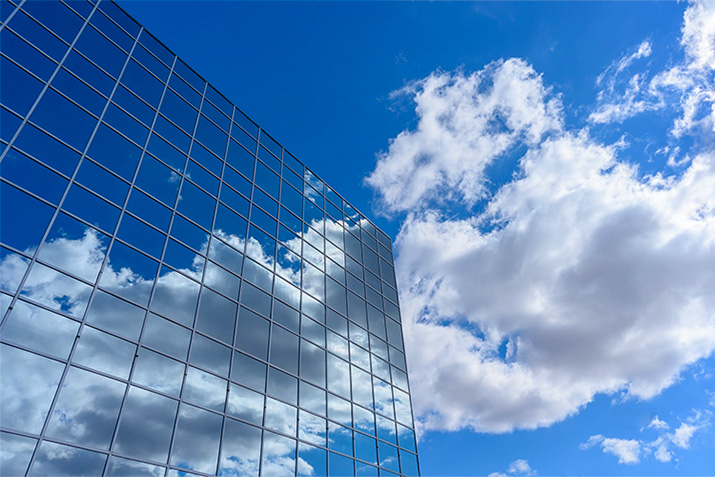 Glass has been used as the portal to the outdoors for centuries. But times are changing.
In a world where we are becoming more aware of the environmental effects of structures and people's changing needs, architects and other industry professionals are concerned that glass no longer adequately addresses these key building factors:
Daylighting
Energy Efficiency
Aesthetics
Safety & Privacy
---
September 4, 2019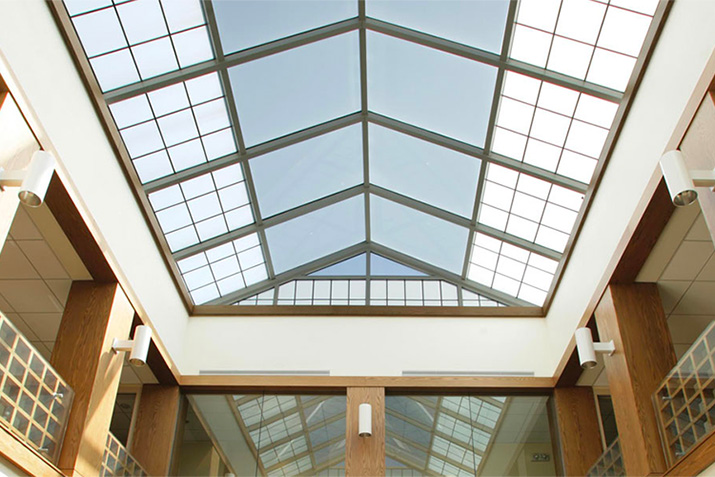 Children need sunlight; and because most children and adolescents spend the majority of their daylight hours in school, it's important that students have access to sunlight by incorporating daylighting systems into classroom design. Exposure to natural light not only contributes to a student's physical well-being by boosting their daily intake of Vitamin D, but also enriches their mental health by regulating the Circadian Rhythm and the release of influential hormones that, for adolescents in particular, can be difficult to manage on their own. Studies show these students sleep better, think more positively, concentrate longer, and miss fewer days of school due to illness. Studies also show that happier, healthier children perform better academically; and by diffusing daylight through halls and classrooms, schools can improve test scores, support student well-being, reallocate saved energy costs for school supplies and other needs, and promote sustainability.
---
August 5, 2019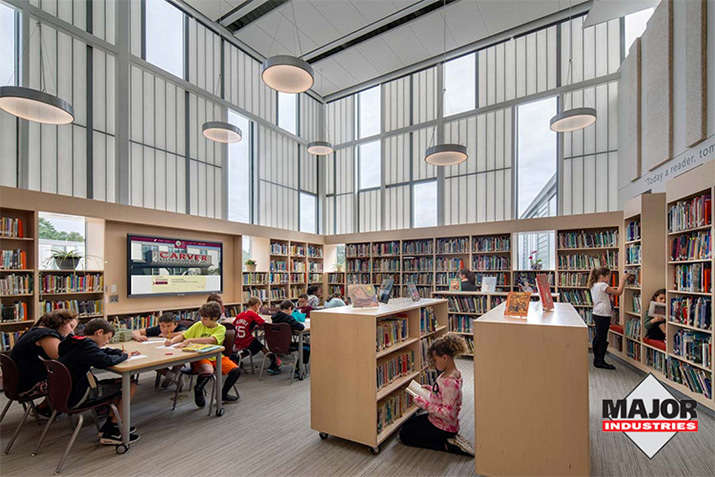 When Carver Public Schools in Massachusetts looked to replace two older school buildings with one new facility to house students pre-K through 5th grade, they sought the help of HMFH Architects to assist them in designing an energy-efficient and vibrant learning space. What resulted is the new Carver Elementary School, a more than 110,000 square foot learning space that was 1 of 5 schools nationwide to receive a "Citation of Excellence" from Learning by Design Magazine.
---
March 25, 2019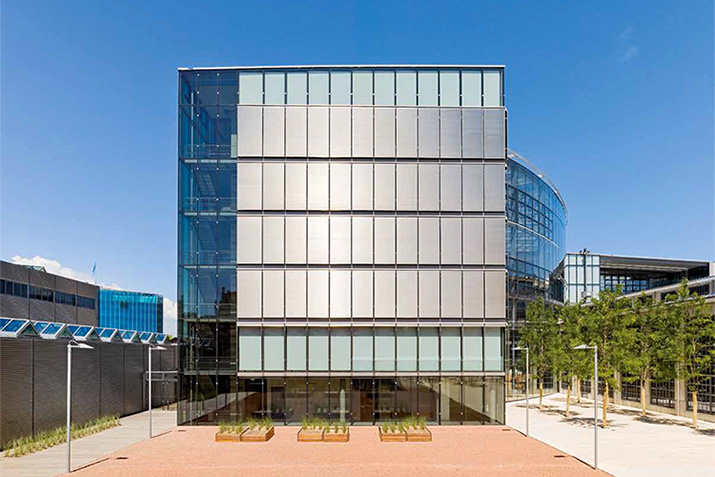 The creative use of metal has become a modern design and construction trend. In addition to advantages such as recyclability and versatility, the aesthetic created by incorporating metal is a big reason for the increased use. Here are four ways Draper helps you incorporate the metallic look into a building, while also dealing with glare and solar heat gain as part of an overall daylighting strategy: