architecture - engineering - construction

Design
---
March 9, 2023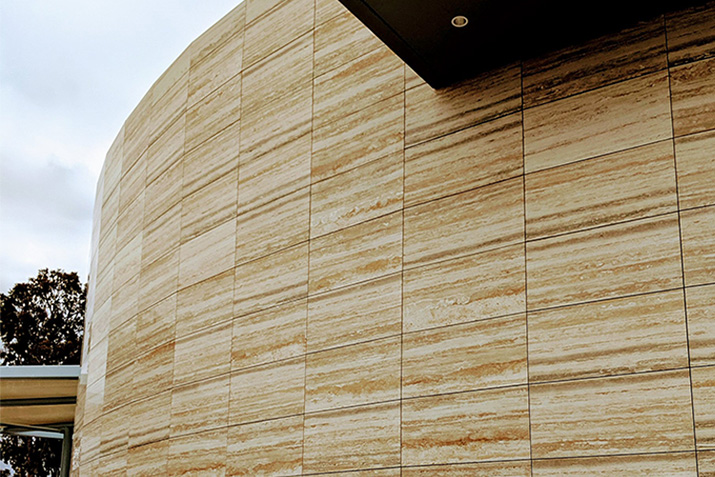 StoneLite® panels have over four decades of proven performance on the exterior of buildings throughout the world. After many years of exposure to many different environments and being subjected to extreme heat, bitter cold, earthquakes and hurricanes, the panels not only retain their natural beauty but remain durable and continue to perform.
The StoneLite® exterior stone paneling system and its installation components have been thoroughly tested by leading independent testing laboratories. They have proven performance in bond strength and flexural strength following acid freeze/thaw and UV radiation exposure. They are accepted by I.C.C. (formerly ICBO) and other code bodies for unrestricted use as exterior cladding for Type I buildings.
---
January 26, 2023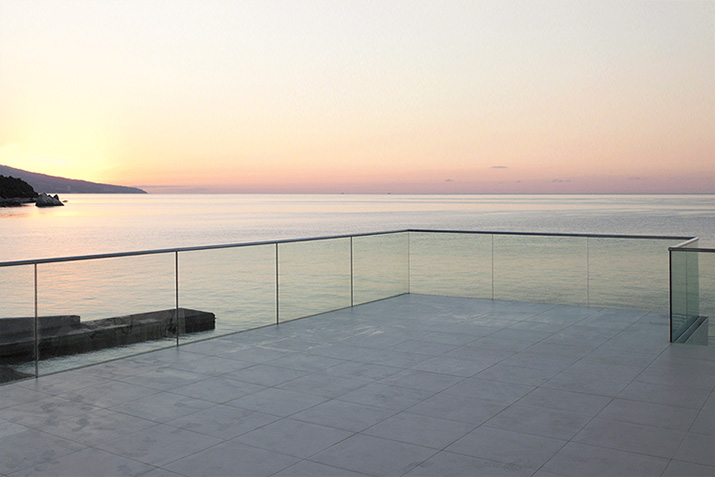 Structural glass railings systems have no posts and thin, optional cap rails. Enjoy your view with zero visual obstruction! If a minimal, clean look is what you desire Base Shoe and Standoff Systems look polished in both indoor and outdoor applications.
---
January 6, 2023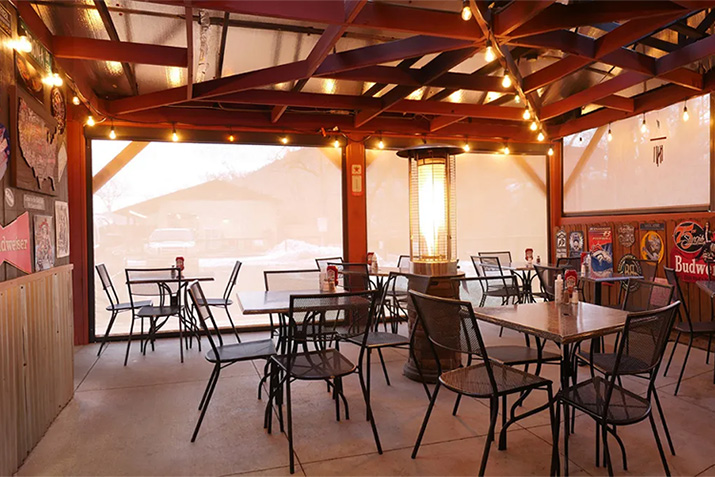 If there's one thing popular restaurants never seem to have enough of, it's space. The Cow: An Eatery is no exception. The Cow is in beautiful Morrison, Colorado, which is home to Red Rocks Amphitheatre and Red Rocks Park. The restaurant has a busy mix of tourists and local regulars. To make the most of their space, the owners enclosed the Cow's back patio with fabric and plastic outdoor shades. This allowed them to add seating for about 30 customers.
---
November 7, 2022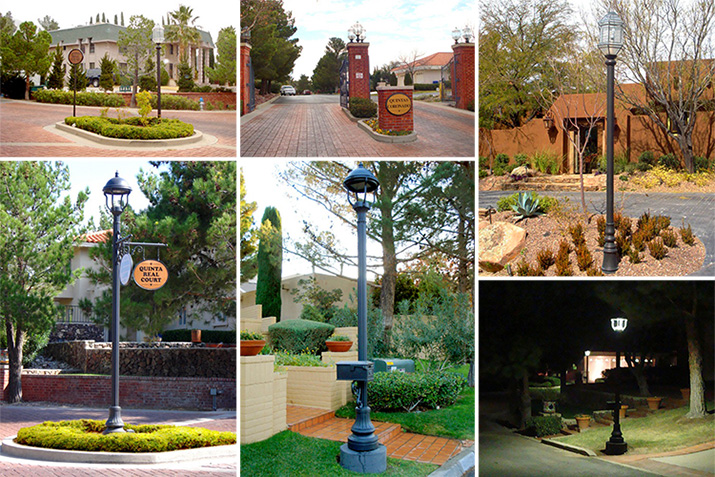 Niland manufactures the industry's largest and most diverse selection of custom decorative aluminum pole products. All of our antique street lamps are cast aluminum poles featuring four or five-inch fluted pole options, specifiable up to 16 feet. Choose your height with Niland and let our poles' flexibility suit individual area requirements for all of your projects. The ornate decorative cast base light poles are unitized in one piece construction and all exterior welds are finished smooth. Our in-house pattern and machine shop can duplicate any historic antique street lamp or street light post as part of our free design service. Show us an old photo of your old main street light pole and we'll handle the rest.
---
August 24, 2022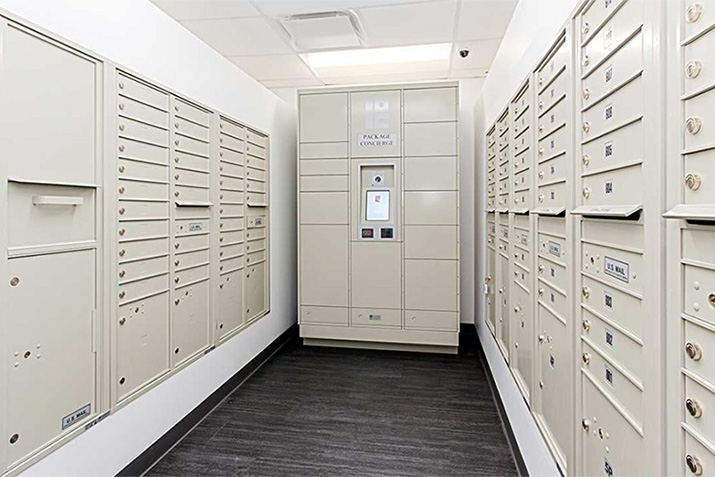 Architect and design professionals can easily design package and mailroom retrieval spaces which optimize layout and address efficiency by using this guide.
---
August 19, 2022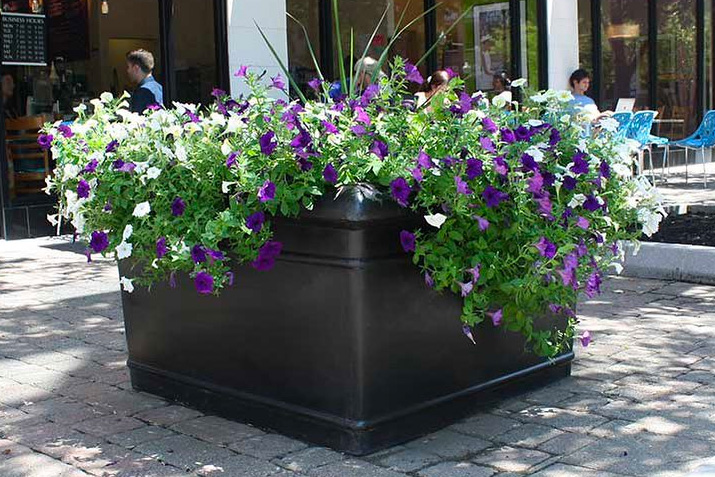 Downspout planters are decorative planters specially designed to absorb and filter stormwater before it enters stormwater management or sewer. They are typically installed along or at the end of the downspout to capture the water. They remove pollutants through filtration by plants while adding aesthetic appeal and providing habitat to wildlife. The best part of the downspout planter is that they do not require a lot of space, which is perfect for urban areas, where space is limited. TerraCast® Planters are ideal for filtering stormwater because they are not affected by water, whereas some material requires a waterproof liner inside the container to avoid rust, corrosion, or rot.
---
June 24, 2022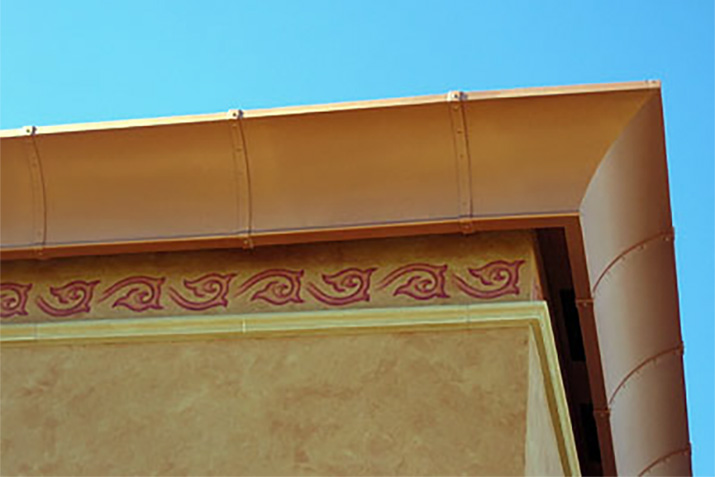 Buildings that have a uniform texture and color can be monotonous; exterior architectural cornice is an effective and very simple way to enhance the design and visual appeal of most types of buildings. Architectural cornice serves a number of aesthetic functions. First, it can provide variety and excitement to most buildings. A building with architectural cornice will invariably be more pleasing to the eye than an identical building that does not contain this element of design. Second, cornice provides a sense of balance to structures. The lower portions of most buildings have a thicker and heavier area, and architectural cornice ensures that the top of the building will as well. Exterior architectural cornice also provides a definitive finishing touch to the building by crowning it.
---
June 20, 2022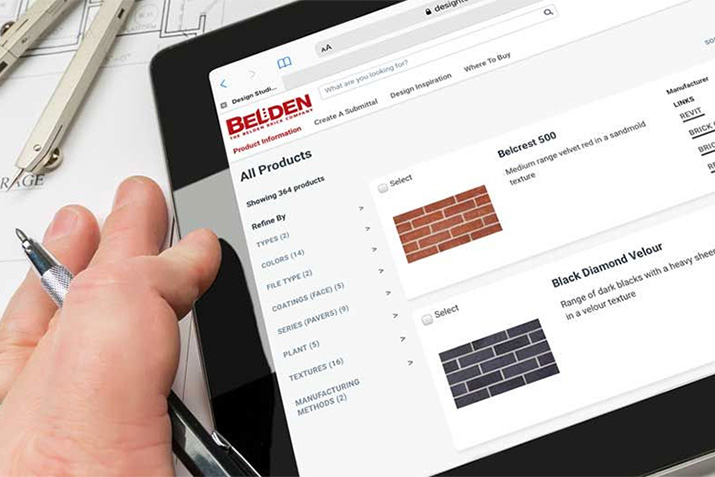 Our goal is to help you on your journey to finding the perfect Belden brick for your project and offer inspiration with a variety of distinctive colors, adaptable sizes, and exclusive textures. With this new digital resource, we've laid out our product catalog in a way that is planned for convenience with essential technical details like 3-part specs and Revit files. Get started on your next project now!
---
June 17, 2022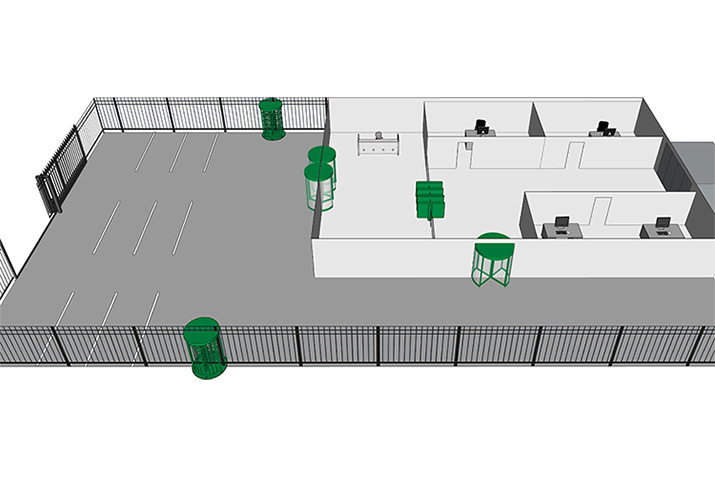 In this blog, we'll step through each area of a typical corporate campus and define the most effective security entrances for each location. We're also providing an interactive infographic that outlines this same information in one clear and concise package that you can download to share with others in your organization.
---
June 13, 2022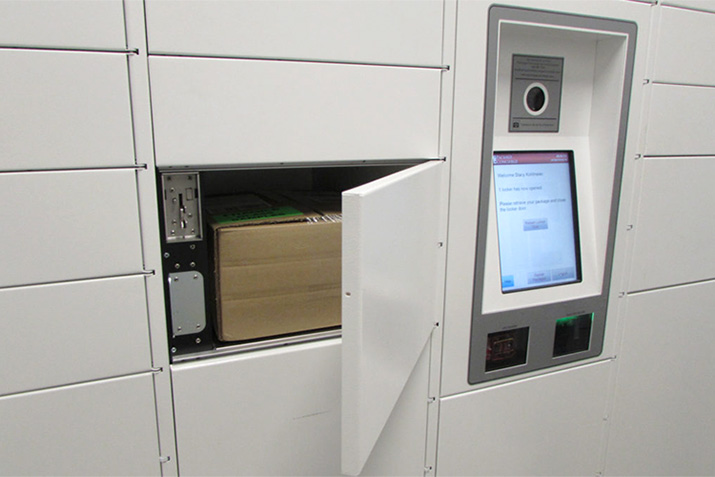 Advances in Smart Package Management Solutions Improve the Bottom Line. A lot has changed in property management in the last twelve months. Now that 2021 is underway and future directions are starting to become a bit clearer, leaders in the property management industry, are seeking out creative new ways to adapt and excel.
---
June 10, 2022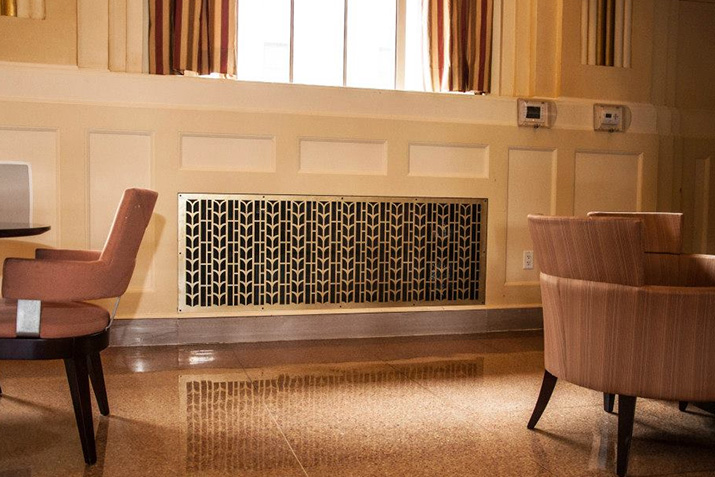 Do you know how to identify excellence in metal sheet work? Perforated metal sheetwork is the cut-to-custom metal used to make decorative grilles. The pattern of a crafted metal sheet should be beautiful, bringing subtle elegance to a room and blending easily with surrounding features. The sheet should also provide perfect function.
---
June 6, 2022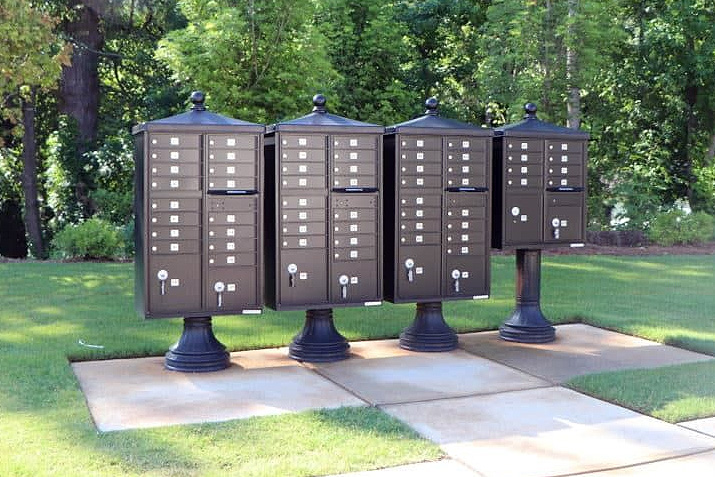 A community mailbox is one of the first things visitors, passersby and potential tenants see when they seek out a new home for their family, so it makes perfect sense to choose one that securely protects important mail, adds a bit of appeal to your property and is compliant with USPS standards. Taking the time to understand USPS compliance and durability standards from expert mailbox dealers and single-family trends will ensure you set your new construction property up for immediate success and safety. We've laid out a guide on the main factors to consider when implementing a new mail delivery system and our top choices for ensuring a smooth and efficient process.
---
May 13, 2022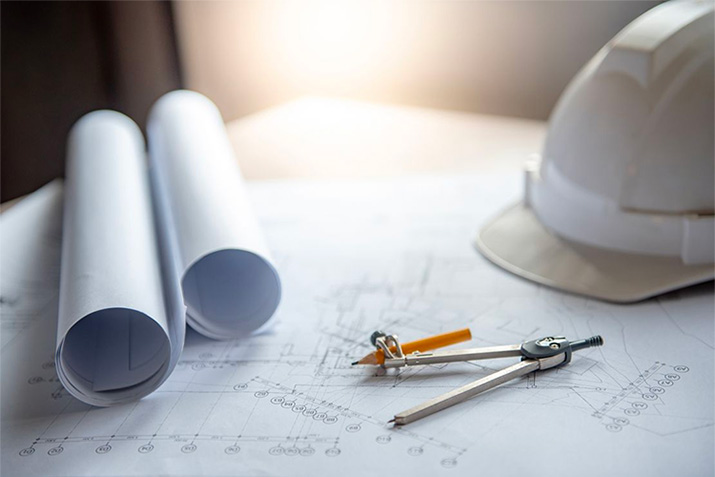 Manufacturers who provide products and services to the architectural design community work hard to have their voices stand out from a sea of competing voices; hoping to have their products selected for the project's specifications. Believe me when I tell you, there are a lot of voices struggling to be heard. Everyone from foundation contractors, to curtains, to carpets is working hard to have their products reviewed in hopes of being selected for the project.
---
May 9, 2022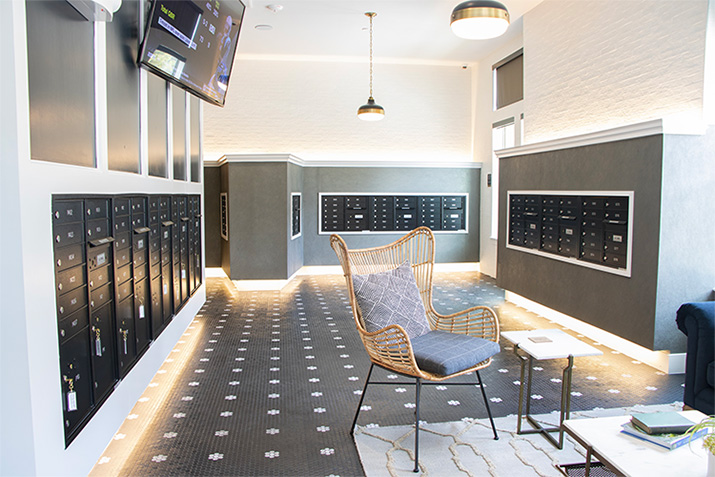 For many property developers, mailboxes are one of the least exciting aspects to consider. In the grand scheme of the project, particularly large-scale ones, they don't seem that significant. But the wrong choice for your centralized mail system can cause headaches for you, the building owner and the building's residents.
---
April 4, 2022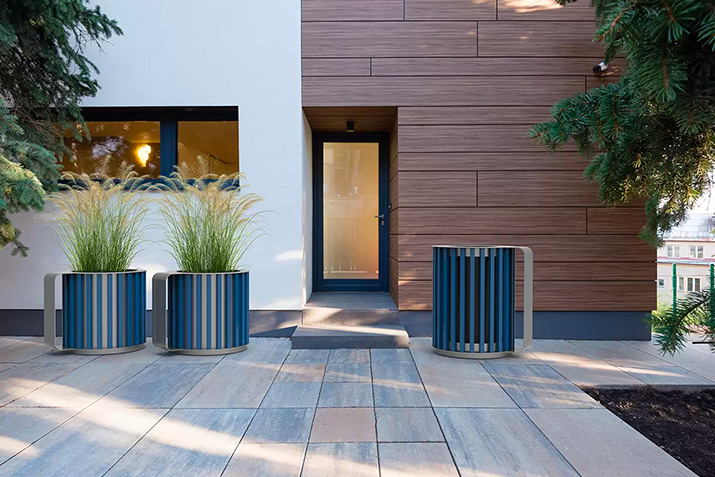 A collaboration with Italian designers Gibillero Design, MUG combines the practical features of classic street furniture with elevated modern details. The collection includes waste and recycling containers, a planter and bike rack supported by an all-steel welded frame. Choose surface materials, matching or contrasting powdercoat colors, and vinyl graphics to personalize outdoor spaces. The characteristic handle on MUG brings the collection together and provides the perfect surface for colorful expression. The MUG Collection suits streetscapes, parks, commercial shopping areas, and all spaces that require distinctive and durable site furniture.
---
April 1, 2022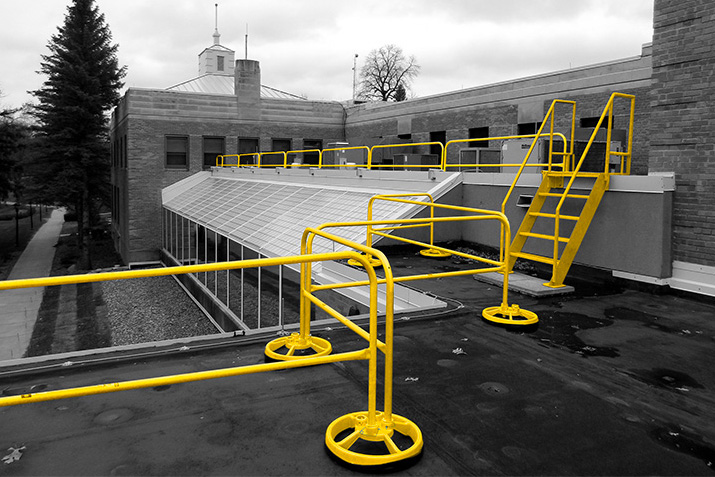 Railing and guardrail systems from Safety Rail Company have modular, non-penetrating designs, can be personalized to fit any project requirements and always meet or exceed OSHA regulations and ensure that your jobsite is safe, secure, and productive.
---
February 16, 2022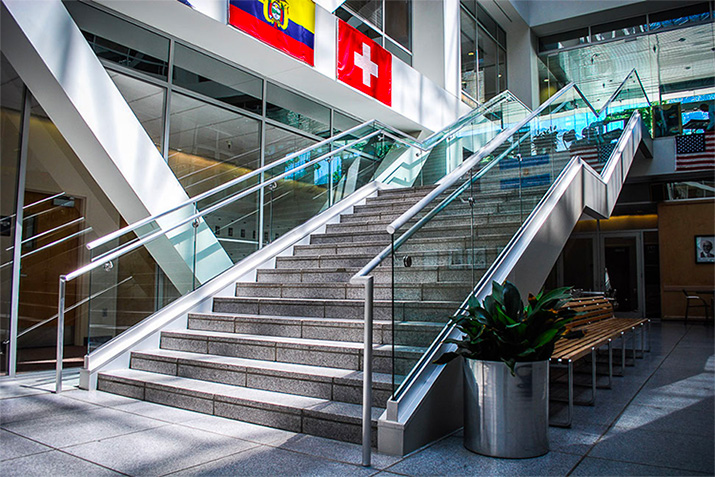 Glass railings lend an effortlessly modern visual appeal to both exteriors and interiors. However, glass railing code requirements need to be met in order to comply with safety guidelines and earn inspection approval. In this post Morse Architectural will list some of the codes you'll need to consider for your glass railing project to ensure you get the most value from your railing installation.
---
January 21, 2022
Glass railings are increasingly popular for decks, stairs, balconies and numerous other uses. It's easy to see why — they're modern, elegant, and understated. On the other hand, these products are also notoriously tricky to install. However, the innovation of adjustable dry glaze railing systems has removed the hassle from railing installation to make the whole process cleaner and easier.
---
January 7, 2022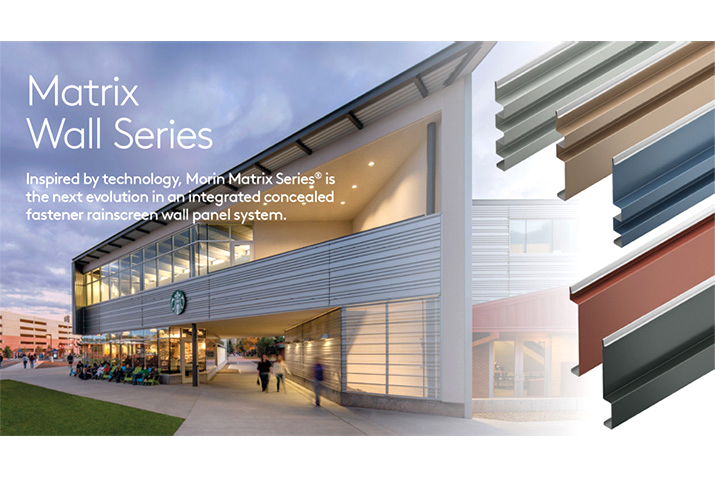 With ten unique panel profiles, as well as complimentary extruded aluminum trims and MiterSeam corners, the designer has all the tools necessary to create the next award winning design.
---
December 27, 2021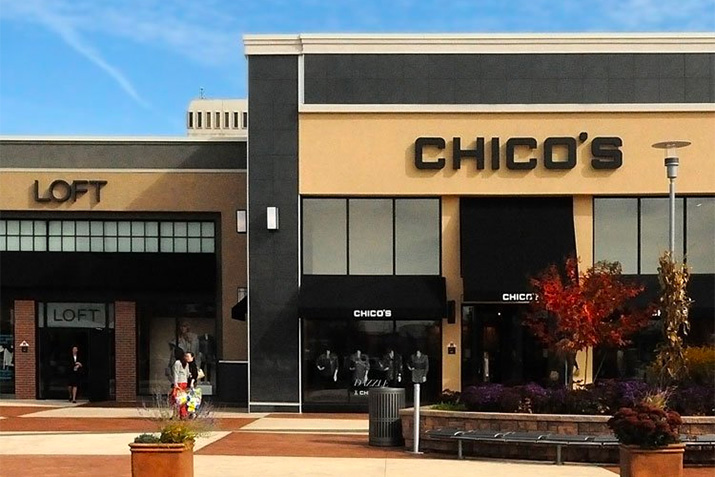 When it comes to making sure that first impressions are unforgettable ones, countless businesses have called upon StonePly to provide legendary curtain walls and storefronts. Businesses that have found success with StonePly include: