architecture - engineering - construction

Design
---
October 9, 2020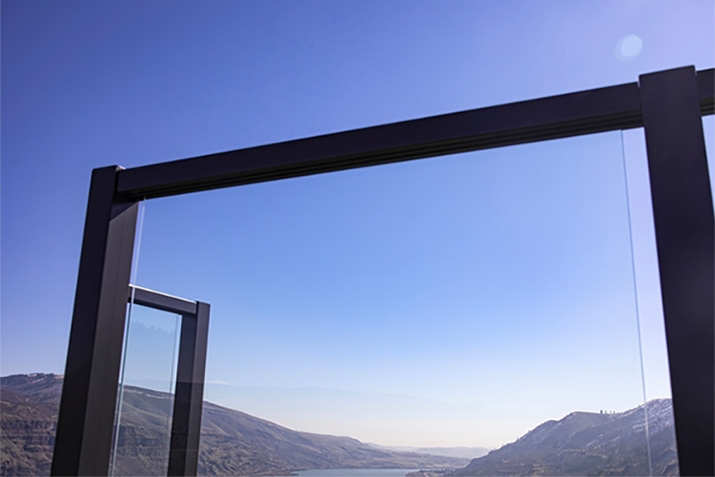 Offering the thinnest top rail and combined with full glass panels, this glass railing option focuses on a beautiful view while providing the safety and durability you expect from a railing system. Designed for minimal view obstruction, eGlass Element™ exposes the splendor of your surroundings, whether indoors or outdoors.
---
September 23, 2020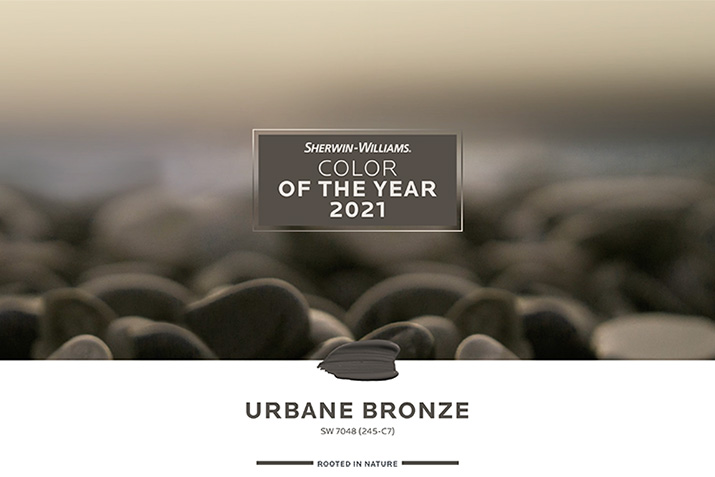 Nature at its simplest inspires a feeling that's grounded and serene. Announcing the 2021 Sherwin-Williams Color of the Year, Urbane Bronze SW 7048 (245-C7). Let a color rooted in nature create calm and bring all you cherish together.
---
August 14, 2020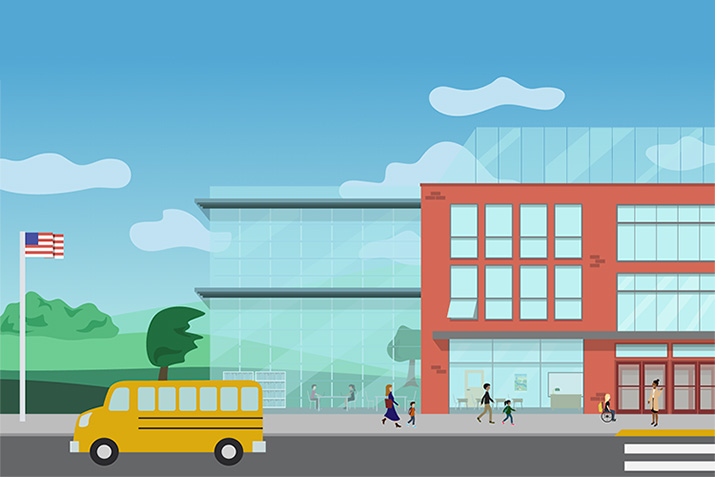 Recognizing the occupant benefits of natural light, flexibility, and fresh air, architects are increasingly designing schools with ample amounts of glass and open, versatile layouts. Here's a look at what's driving trends in school design—and how the façade plays a crucial role.
---
May 25, 2020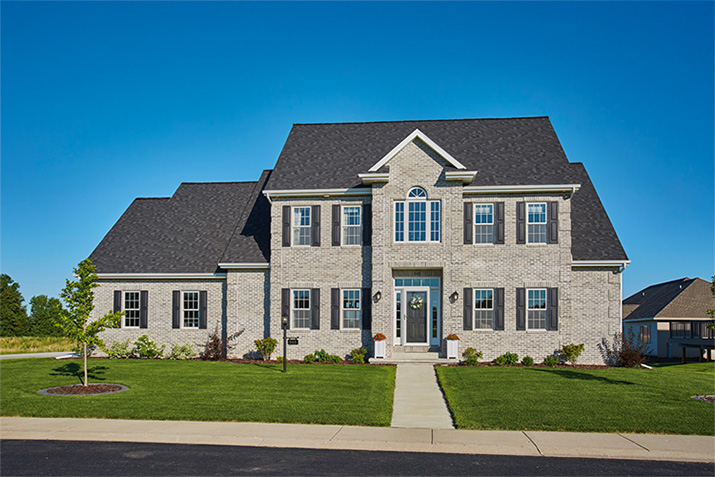 Heritage Collection™ Designer Concrete Brick from County Materials was specified for this Wrightstown, WI home because of its proven service life and added value when compared to alternative materials. Higher resale and property values are additional reasons why concrete masonry construction is an excellent investment. Read the Case Study today.
---
May 4, 2020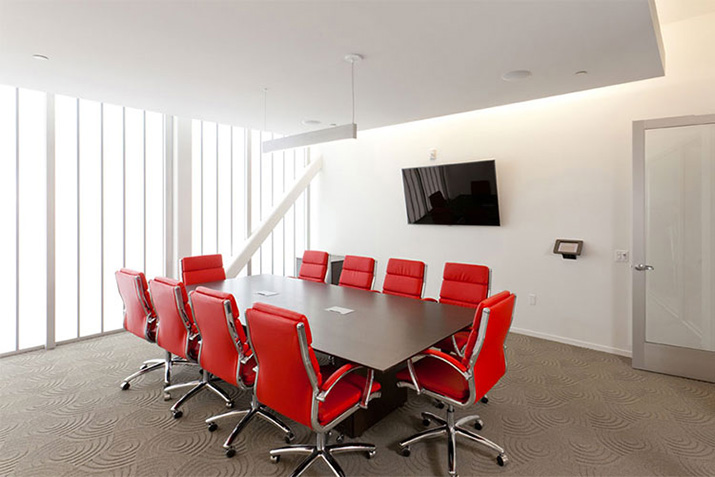 Employee compensation is often one of a company's largest operational costs; and given the high percentage of revenue that it consumes, it is only sensible that an employer seeks to optimize that investment by improving staff productivity. An unengaged, unproductive staff member can cost a company thousands of dollars in lost time and revenue. Unfortunately, lack of productivity remains a common complaint among office workers with only 13 percent of respondents feeling engaged in their work according to Gallup statistics [1]. The good news, however, is that many of the causes behind a lack of productivity - including drowsiness, physical discomfort, and emotional distractions - can be mitigated with a daily dose of natural daylight in the workplace.
---
March 9, 2020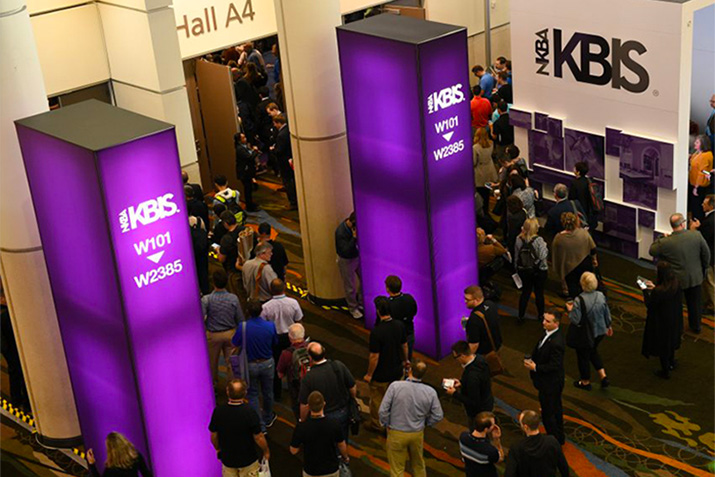 Where can you go to see, touch, feel and hear about the hottest trends and products in bathrooms? It's the Kitchen and Bath Industry Show (AKA – KBIS) and the International Builders Show (IBS). Mike Foti shows you cool products and 5 smart bathroom design trends.
---
February 12, 2020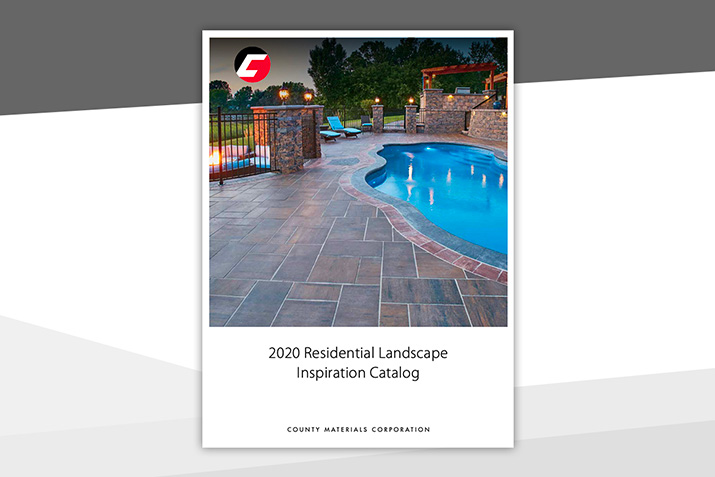 Outdoor living spaces are particularly sentimental areas of the home. For dozens of years, the County Materials team has crafted long-lasting concrete landscape products that are used and loved by families across the country. Our 2020 Residential Landscape Inspiration Catalog showcases our products and provides everything you need for designing your next project. Get a digital download here.
---
February 7, 2020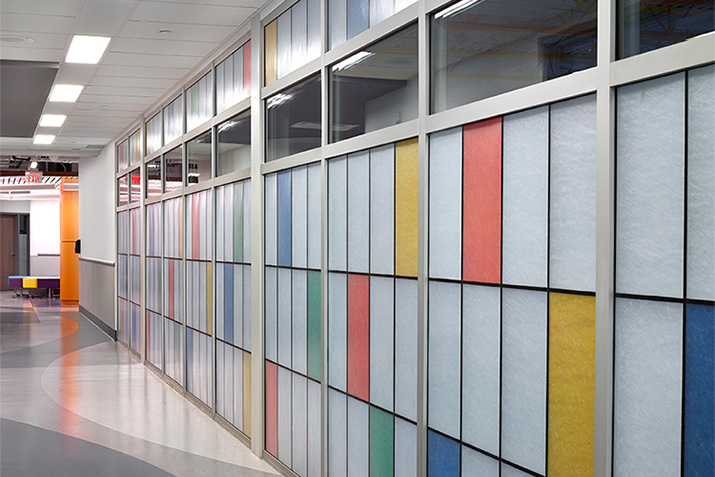 Incorporating colored insulation into your daylighting design can illuminate a space with bright, vibrant hues as the sun shines through! This Spectra-Grid™ application is perfect for creating a stained glass look or showcasing school or company colors. Click HERE for more information on this eye-catching visual effect!
---
January 29, 2020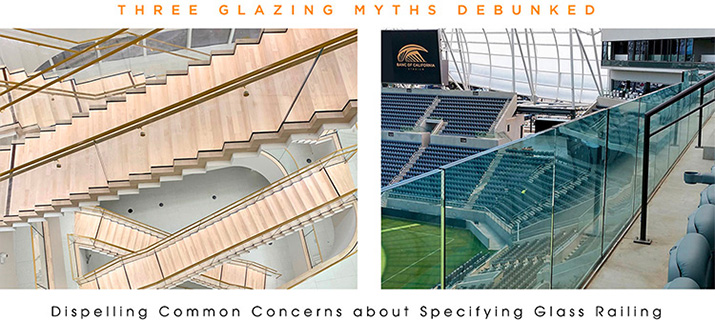 No matter how you look at it – or through it – glass is a clear choice among today's commercial architects and designers. From sports arenas and shopping malls to hotels and healthcare facilities, savvy specifiers are increasingly looking to incorporate glass into their project designs, presenting a huge growth opportunity for contract glaziers. However, taking on projects involving glass railing can be challenging due to lack of familiarity with the products or concerns related to engineering.
---
January 20, 2020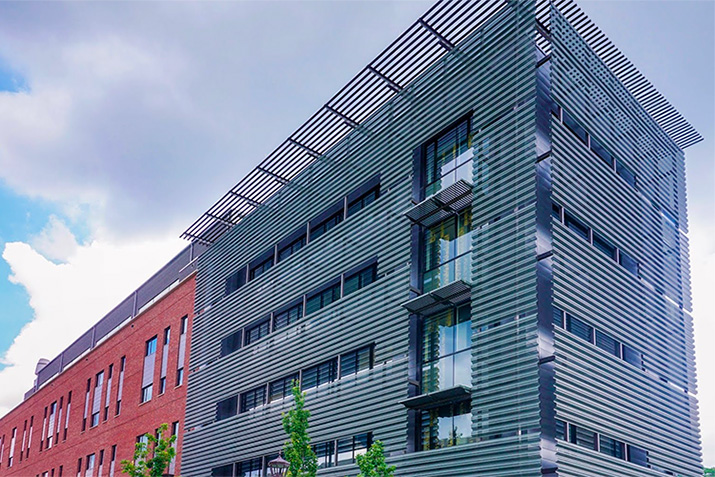 The Roger A. and Helen B. Krone Engineered Biosystems Building (EBB Krone) opened in 2015. It was built with the intention of creating a space where Georgia Tech engineers and scientists can work together on new medical technologies and curing diseases. Much like bees - or Yellow Jackets - the mascot of Georgia Tech, work together in a hive. It is possible that design architect, Lake Flato, and local architect Cooper Carry considered this when creating the building design.
---
November 29, 2019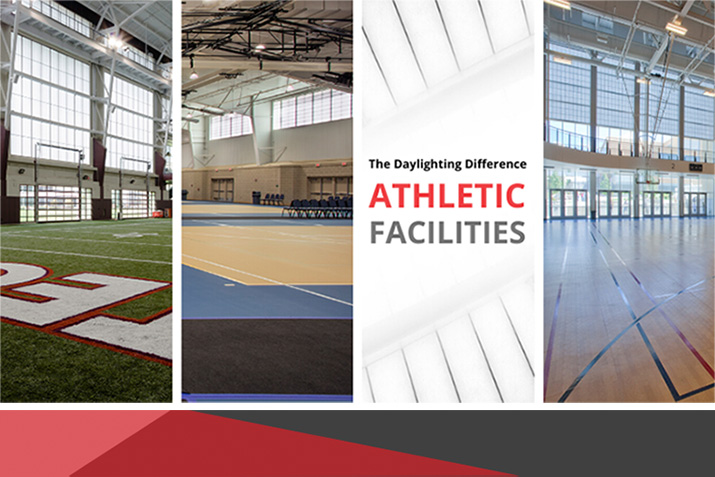 Belief in the sun's power to influence physical performance dates back to the first Olympic athletes of ancient Greece who were required to routinely bathe in the sunlight in preparation for competition; and as more studies on the subject emerge, it is becoming increasingly evident how based in fact this belief really is. Recent research has now confirmed the sun's role in everything from reducing the risk of sports-related injuries and regulating the release of muscle-building hormones like testosterone to developing healthy sleep habits and improving reflexes. And as more athletic competitions move to indoor gymnasiums, arenas, and practice facilities, it is more important than ever that athletes have access to the abundant advantages of natural daylight during indoor workouts as well.
---
November 11, 2019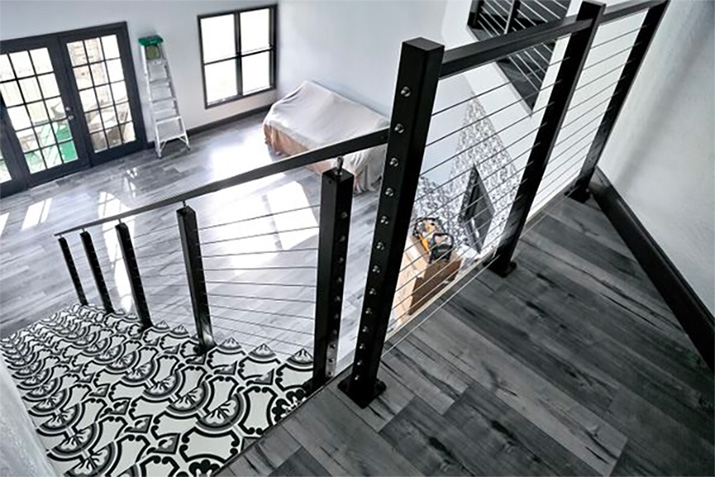 Sporting a stark black-and-white color scheme and eye-catching tile designs, this interior certainly makes a statement. Our black aluminum cable railing is the perfect accent. Black aluminum cable railing looks amazing against the intricate design of these tiles.
---
October 19, 2019
In this blog post, we want to inspire you with projects that offer more than meets the eye: secret drawers and surprise compartments, to name a few. Whether you're looking to increase security or expand storage space in your home, Accuride has a solution for your needs. Here are six hidden designs that transform everyday furniture into extraordinary opportunities for extra space. What might you spy with your little eye?
---
October 4, 2019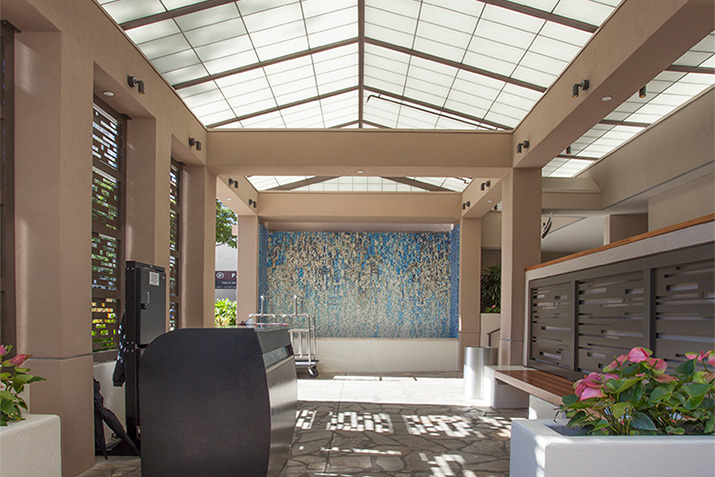 In an urban age when most waking hours are spent indoors, Biophilic design strives to satisfy the innate human tendency to hunt for and associate with the natural ingredients for human health and survival. People have evolved to instinctively associate with the natural features and processes that, though no longer as relevant to survival, contribute to their livelihood and well-being – and few things were and continue to be as integral to human health as the sun. The sun a source of both light and warmth, we have become biologically encoded to seek out its rays; and more than that, our body also relies on the sun to stimulate Vitamin D production and regulate the body's daily rhythms.
---
September 18, 2019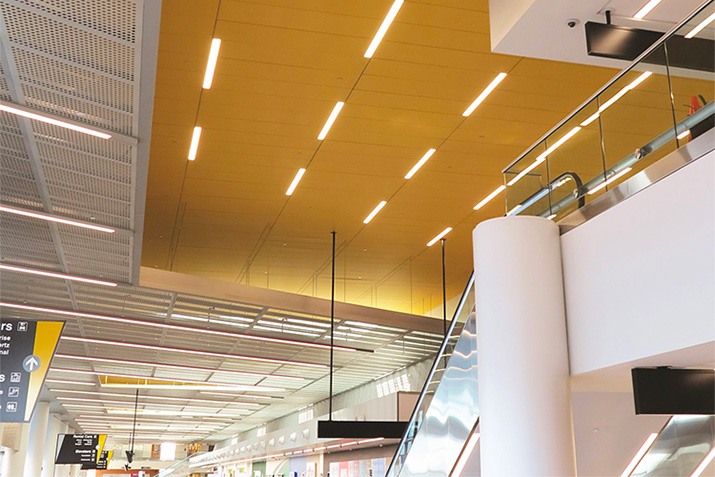 One panel structure with thousands of design possibilities. There's more to Techstyle than typical wall-to-wall grid installations. A full range of trim products enables the same basic panel structure to take on countless creative forms.
---
July 30, 2019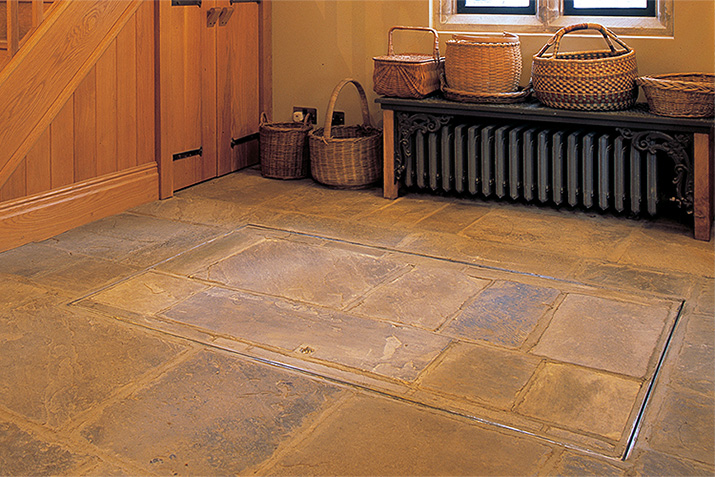 BILCO offers a complete line of floor doors that are designed to accept flooring and paving materials, making them virtually hidden in finished flooring areas. Products are available to receive composition tile, carpeting, or architectural flooring materials up to 1" (25 mm) in thickness.
---
July 26, 2019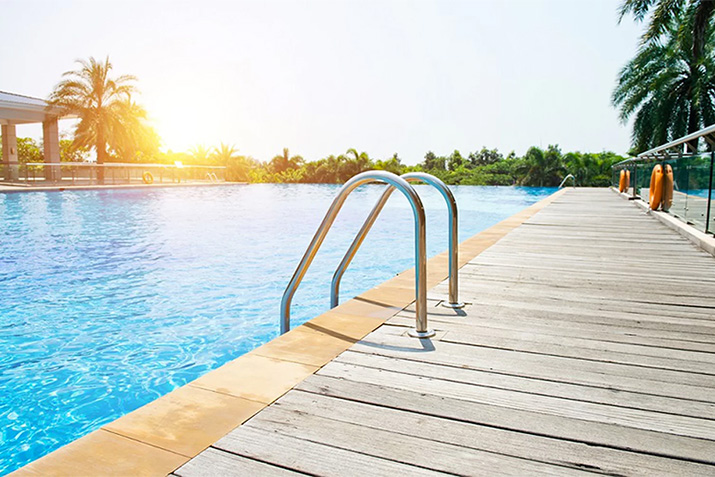 There are a lot of considerations to make when finding the best poolside planters – from plants that don't make a mess out of your pool to planters that can withstand the wear and tear of permanently residing beside a splash zone. Ideally, you want to avoid plants that clutter the outskirts of your pool with weeds and leaves that'll clog your filters, because the last thing you want is additional maintenance. But before we get into the best poolside plants, we are going to take a look at the best poolside planters. After all, where you house your plants is just as important as the plant itself.
---
July 25, 2019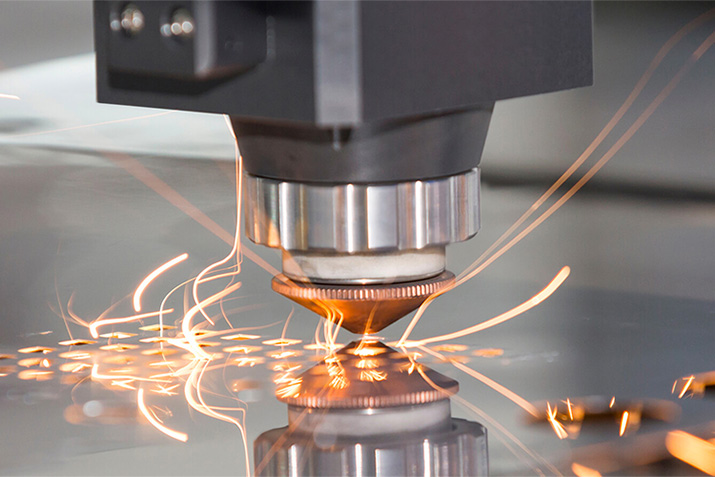 We use and see products each day that may go unnoticed. Ever wonder how your piece of metal — with the precision cuts and intricate designs that make it a unique piece of craftsmanship — became that piece of metal? The short answer is a machine capable of quick, efficient and consistent cuts. In short, you can thank the evolution of laser cutting machines and laser cutting services. These advancements have led to significant growth in the industry. As of 2016, laser cutting accounted for the largest share of the metal cutting market. Market analysis and segment forecasts expect this trend to continue over the years. Coco Architecture uses laser cutting in our all-inclusive custom metal fabrication facility. We'll take a look at what laser cutting involves, the transition to fiber laser cutting, how we implement it at Coco, and go into detail about the benefits of laser cutting.
---
July 23, 2019
Whether you are a retailer who ships orders to customers, or a multi-family property receiving those packages for your residents, you can attest to the continued increase in the amount of packages being sent. Both retailers and multi-family property owners are meeting this challenge head on by utilizing automated locker systems as part of their solution. With a secure location for packages that can be accessed 24/7, automated locker users appreciate the convenience of retrieving their packages on their own schedule. But how do you determine how many automated lockers are needed per delivery?
---
July 22, 2019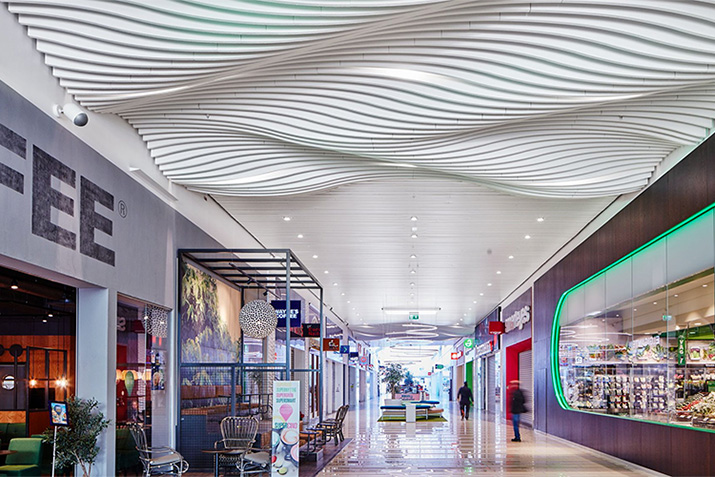 The design opportunities presented by modern open spaces create a unique set of challenges when it comes to acoustics. Influences as diverse as the creative reuse of factories to the benefits of daylighting have contributed to the popularity of open plenums, exposed structures and the use of glass, wood, metal, polished concrete and other acoustically reflective materials.