architecture - engineering - construction

Waterproofing
---
May 25, 2023
Xypex Admixtures are added to the concrete at the time of batching, making it easy to install, and unlike other waterproofing methods, require less trades on site and shorten the time required for installation. The Admix C-Series has been specially formulated to meet varying project and temperature conditions.
---
March 7, 2023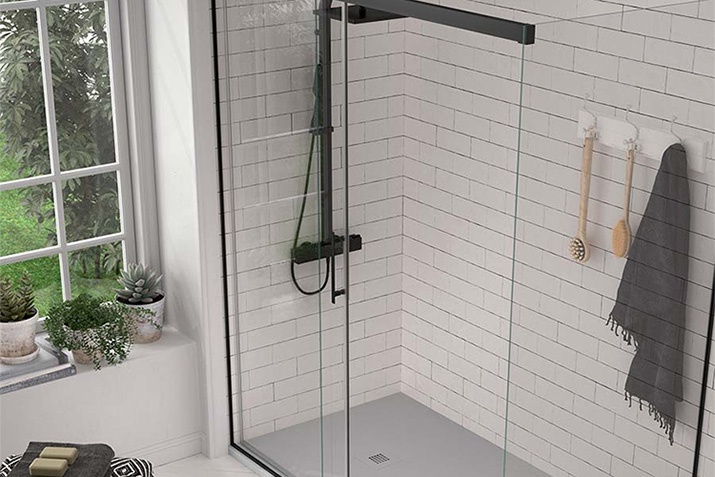 If the idea of an 'age in place shower' DOES NOT create a vision of a bathroom you're excited to use, you're not alone. When people think 'age in place,' their thoughts are locked on safety. And while safety is essential to stay in your home as long as possible (and steer clear of Assisted Living facilities) – who wants a boring, safe (institutional-looking) shower? You want spaces which make you feel young and alive…not just safe.
---
December 14, 2022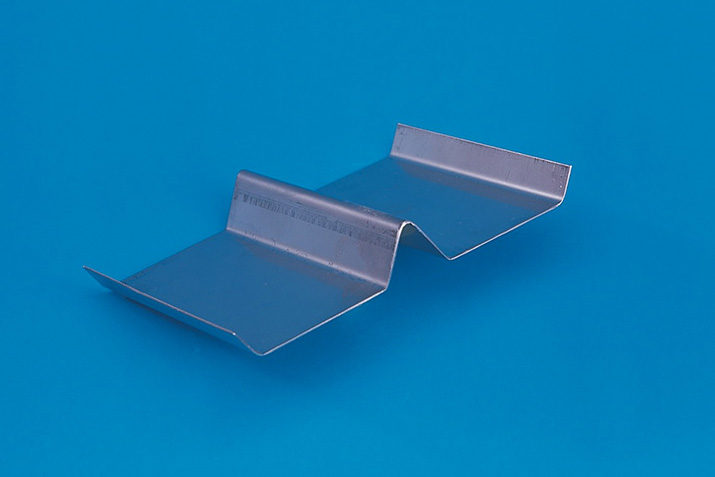 ---
October 17, 2022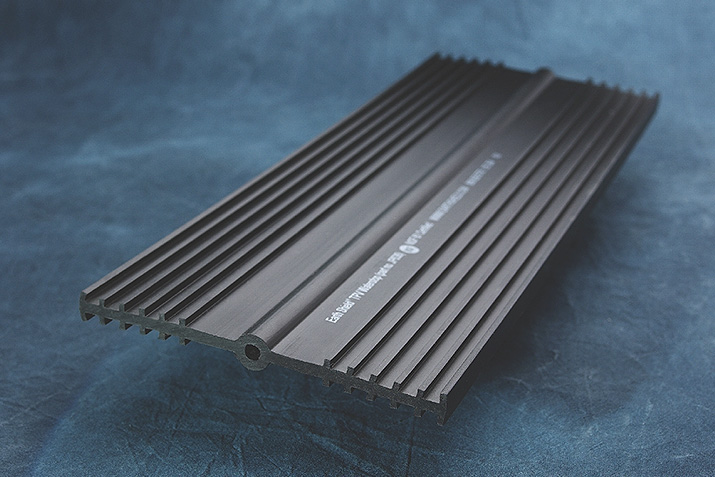 Earth Shield® Thermoplastic Vulcanizate Waterstop (TPV, aka TPE-R) is used as a fluid-tight diaphragm, embedded in concrete, across and along the joint, for primary and secondary containment structures. Earth Shield® Chemical Resistant Waterstops are resistant to a wide range of oils, solvents, and aggressive chemicals. Alcohol, ketones, glycols, esters, and aqueous solutions of acids, salts, and bases have little effect on Earth Shield® Thermoplastic Vulcanizate Waterstop.
---
September 21, 2022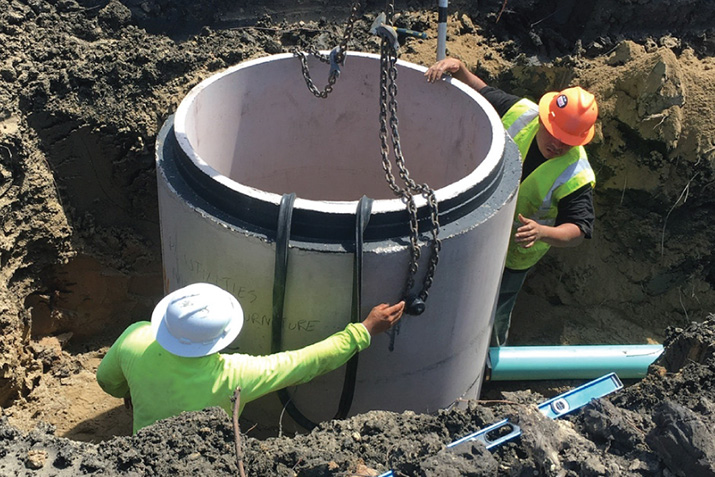 No other admixture combines an integral defense against microbial attack with Xypex crystalline waterproofing technology to offer protection of concrete sewer and wastewater structures.
---
September 9, 2022
Residential, commercial, industrial and agricultural construction professionals recognize that the most energy efficient, eco-friendly and innovative technology available today is spray foam insulation, rather than fiberglass. They also appreciate that spray foam insulation will endure and perform for the life of the home or building.
---
September 7, 2022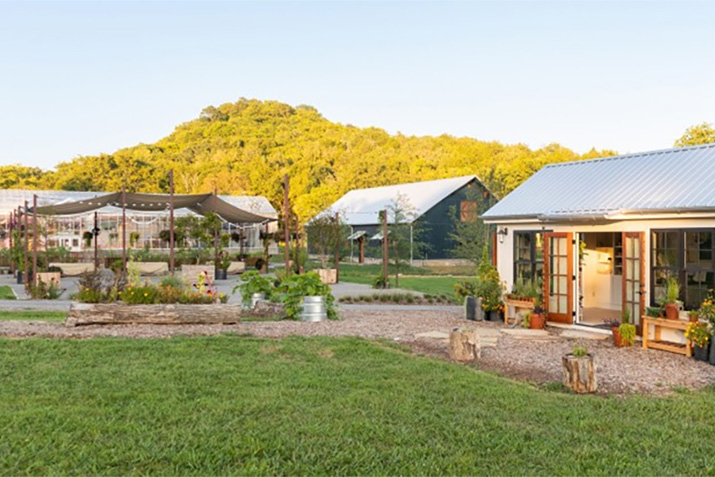 The Southall Farm complex, an authentic working farm with an inn, restaurant, and spa just outside of Nashville, TN, welcomed its first guests in July 2022. PENETRON ADMIX SB, a crystalline waterproofing admixture, was specified to protect the Farm's below-grade concrete structures from high groundwater levels.
---
September 2, 2022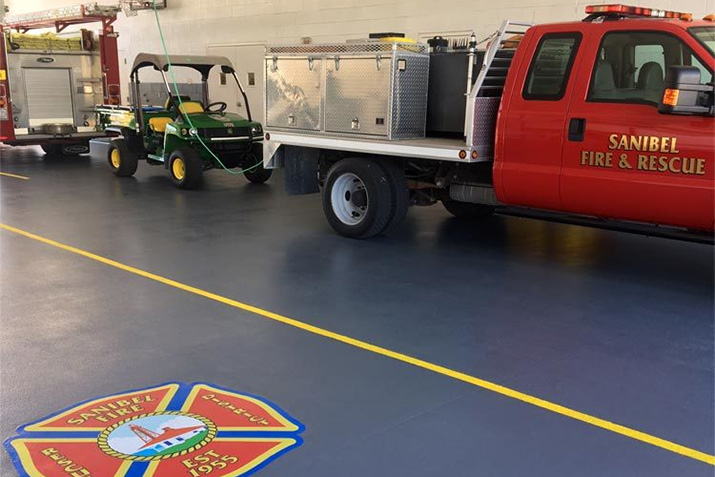 HERMETIC™ Fire Apparatus Flooring Systems are resinous, fluid-applied floors engineered to improve the durability of fire apparatus bay floors while also providing a slip resistant floor even when wet. They provide high abrasion and impact resistance while improving aesthetics. Logos, custom colors, line striping and equipment demarcation are additional customization options.
---
April 12, 2022
Expert studies show that the Xypex non-soluble crystalline structures protect & heal concrete from within:
---
February 18, 2022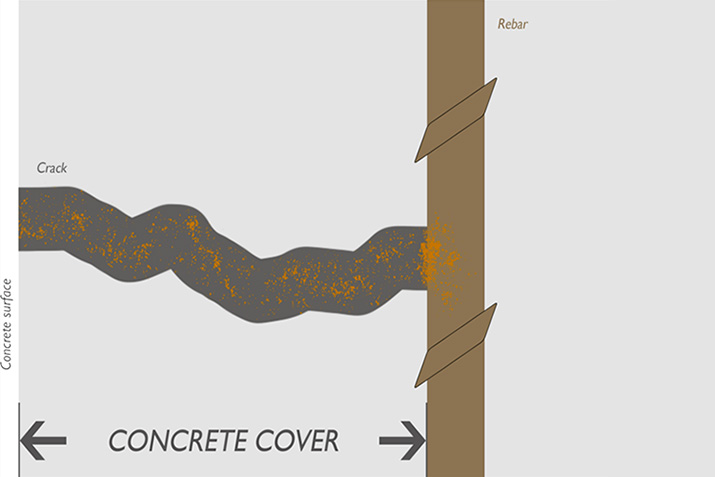 Designing a concrete structure that is able to maintain its serviceability and performs according to specifications in a certain environment for the duration of its service life means choosing suitable materials, an appropriate design and detailing, as well as quality control procedures for the production and placement of the concrete.
---
January 24, 2022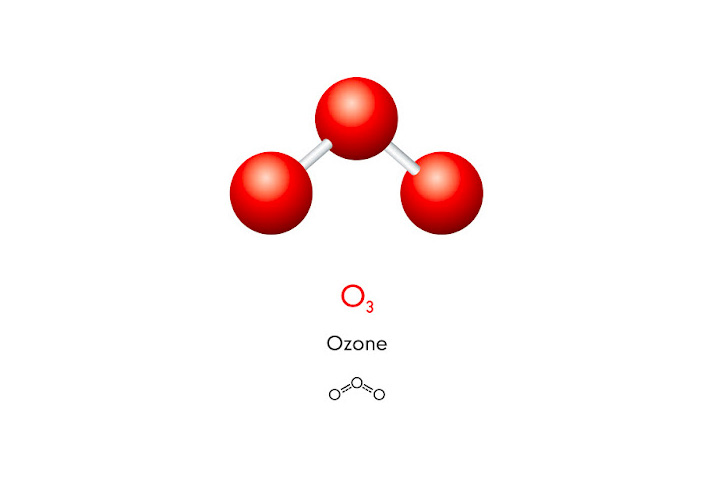 Modern water treatment facilities, particularly ozone contactor structures, have utilized Earth Shield® waterstop for over 20 years. Earth Shield® thermoplastic vulcanizate (TPV) waterstop is immune to the corrosive effects of concentrated ozone. Our TPV polymer waterstop is suitable for ozone exposures up to 600 pphm (parts per hundred million).
---
January 14, 2022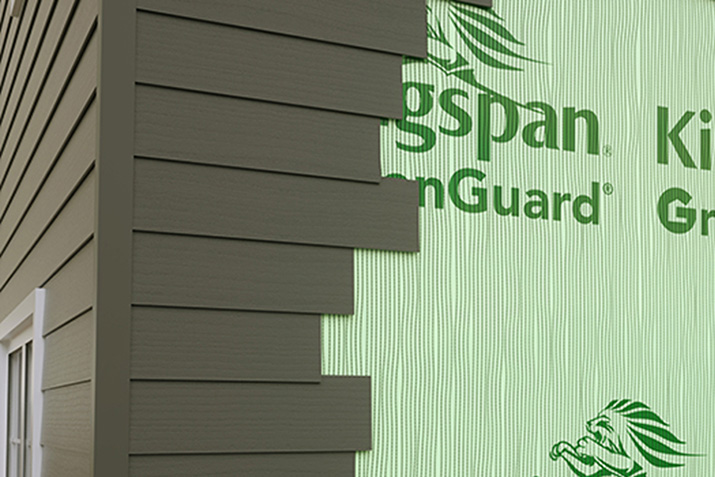 Managing moisture in the walls of a building decreases the possibility of damage due to water penetration and mold.
---
September 27, 2021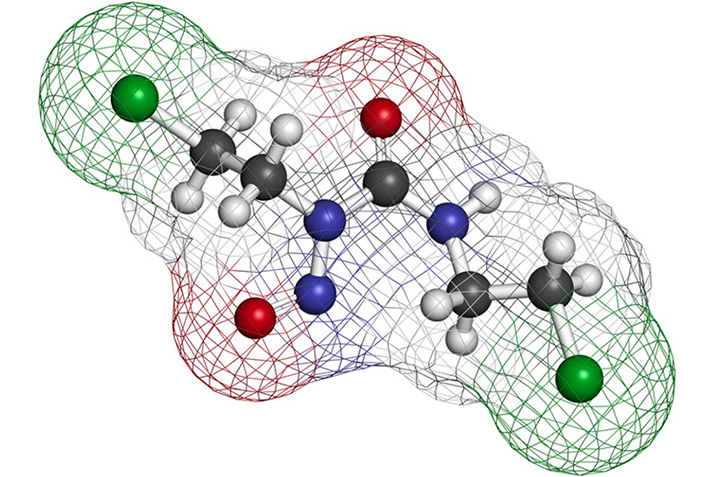 Understanding the difference between TPER and TPV is the key to writing more robust specifications for chemical-resistant waterstop. The key is in the crosslinking of the rubber phase. Polymers are chemical compounds formed by multiple structural units called monomers.
---
August 13, 2021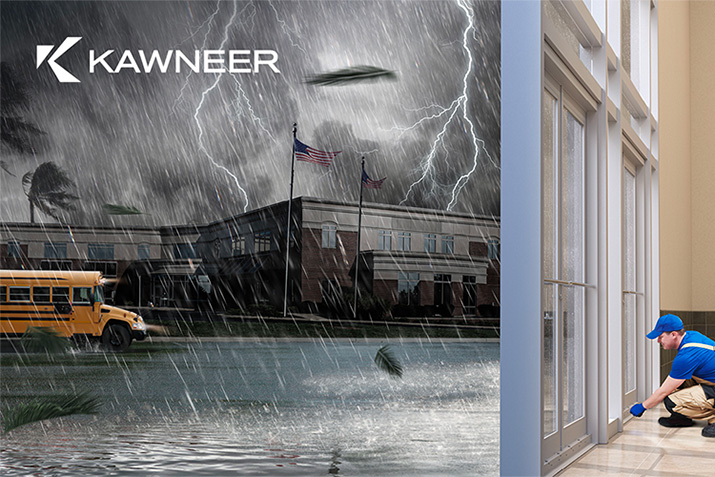 Kawneer's enhanced 350/500 IR Entrances with the new Water Performance Option are high performing, aluminum hurricane impact doors that meet the latest requirements of the Florida Building Code TAS-202 Standard.
---
July 14, 2021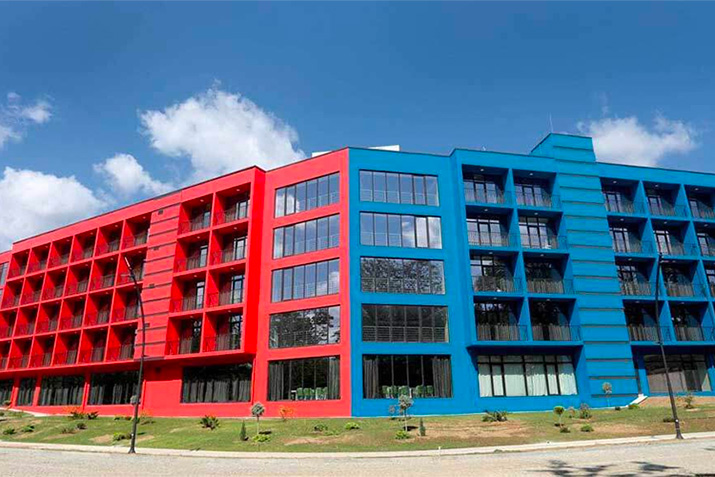 The official opening ceremony of the Kutaisi International University in October 2020 created a new regional hub of higher education for the study of science, management, and technology in Georgia. For the first phase of construction, which is now complete, the Penetron System was specified to waterproof the University's exposed and below-grade concrete structures.
---
May 14, 2021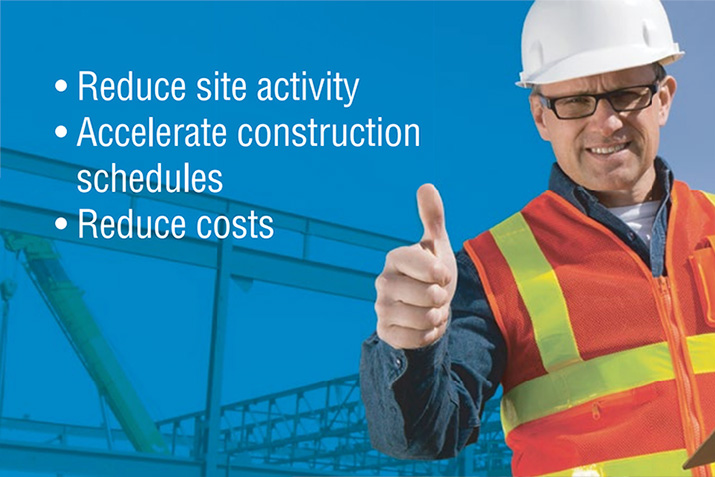 There are an increasing number of project delays with contractors placing great importance on worker safety and availability. Learn how companies are using an alternative proven technology to move concrete waterproofing off-site thereby reducing site-activity and accelerating construction schedules.
---
March 26, 2021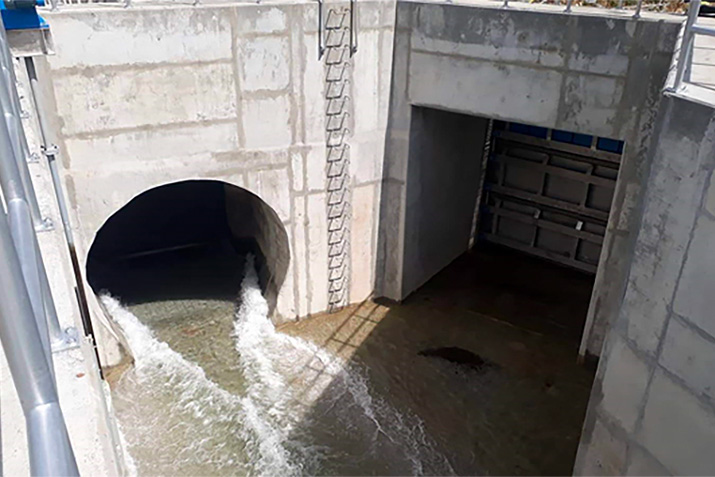 Water is our planet's most precious resource. However, due to climate change more volatile weather patterns, ensuring a reliable water supply is becoming increasingly difficult in many regions around the world. Therefore, preventing further loss of water in the global water infrastructure is of utmost importance.
---
March 3, 2021
Deflection. Drainage. Drying. These are the basics of water management. Deflect water wherever possible and ensure any water that is present can drain. It is important to make provisions to dry out the areas that get wet. The techniques are simple, and with Kingspan GreenGuard products and support, the tools are readily available.
---
February 12, 2021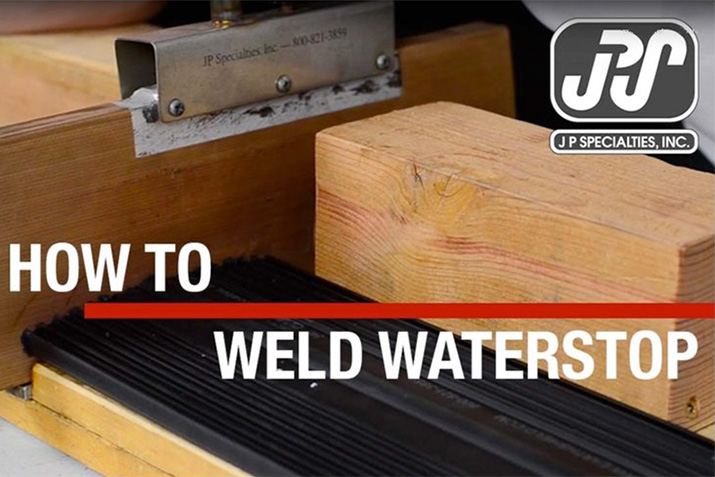 Today we're going to cover how to weld PVC and TPV waterstops. Before we can show you how to weld waterstop we need to go over waterstop welding safety as well as some of the tools you'll need.
---
December 2, 2020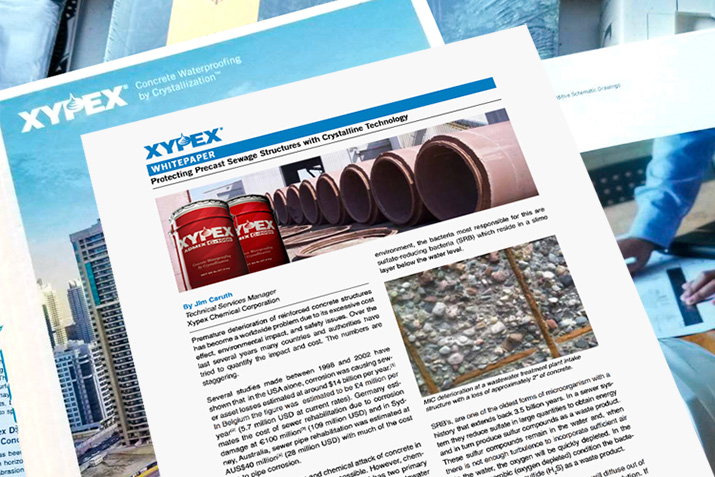 Premature deterioration of reinforced concrete structures has become a worldwide problem due to its excessive cost effect, environmental impact, and safety issues. Over the last several years many countries and authorities have tried to quantify the impact and cost. The numbers are staggering.