architecture - engineering - construction

Waterproofing
---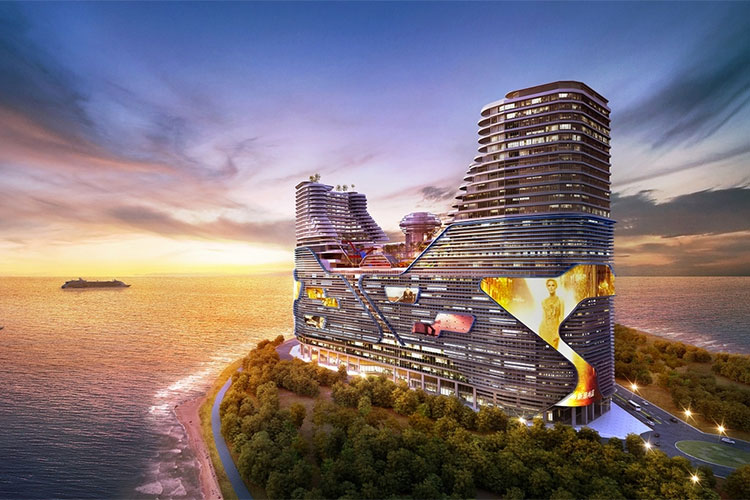 Located on Pulau Malacca, a tropical man-made island at the gates of Malacca, Malaysia, Harbour City brings together a Theme Park, shopping mall and hotel, making it a unique holiday destination for the entire family. Developed by Hatten Group, this RM 800 million (USD 206 million) is expected to open its doors to guests and visitors in 2019.
Built on a total area of 2.2 million square feet (204,000m²), Harbour City will be home to an extensive shopping mall spanning over six floors and more than 800 retail stores. A cruise-themed hotel, with 780 rooms and 14 suites, will be located adjacent to a giant 500,000 sq ft. (46,000m²), world-class indoor and outdoor water theme park that features a man-made sky beach. The two towers (18-30 floors each) will be occupied by a Hatten Chain Hotel and an international 5-star hotel brand.
In order to protect the substructure from the ingress of seawater, CHY Architects specified PENETRON ADMIX to treat approx. 4,500m² of concrete for the basement slab, water tanks and swimming pools.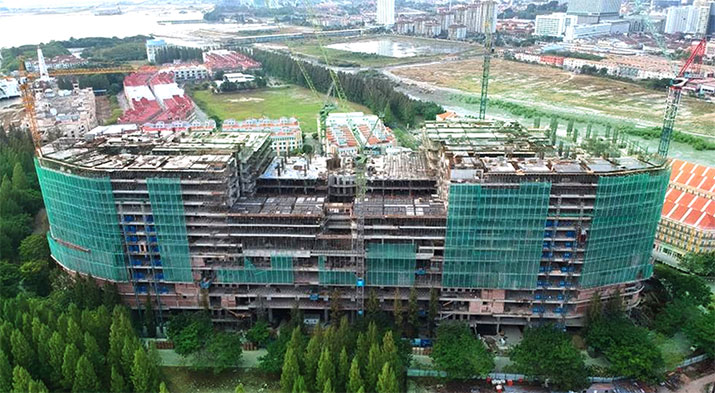 Developer: Hatten Group
Consultant: SNA Consultant Sdn Bhd
Architect: CHY Architects Sdn Bhd
Contractor: China Construction Third Engineering (M) Sdn Bhd
Concrete supplier: Buildcon Concrete Sdn Bhd
Company: Penetron International
Product: Penetron Admix
Source: https://www.penetron.com/projects/view/Melaka-Harbour-City
Tags: Concrete | Waterproofing
---
Earth Shield® has solved a long-standing problem for engineered concrete structures with circular protrusions, such as columns, pipes, piers, and pilasters. The problem: how to permanently seal the concrete joint when cast-in-place concrete is formed against an existing circular member.
The Earth Shield® system functions as an internal dam, centrally located within the cast concrete, to stop aggressive chemicals, solvents and hot petroleum oils from penetrating the joint. By preventing the passage of hazardous liquids the Earth Shield® provides facility owners, engineers, and contractors with the necessary EPA-mandated containment compliance (EPA Title 40 CFR 265.193). Of course, the system prevents the passage of water as well. The mechanical properties of the polymer, plus the tear-web design of the JP320L and JP621L profiles, enable the waterstop to function equally well in isolation and construction joints.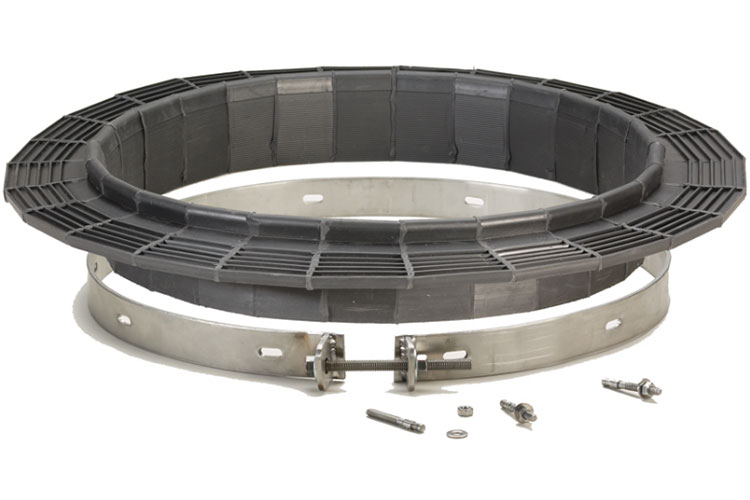 Earth Shield® Part No. JP329LC1
Company: JP Specialties, Inc.
Source: https://www.clearslide.com/view/new/mail?iID=gns2KKbH7drC4P25PKww
Tags: Building | Concrete | Construction | Engineering | Waterproofing
---
Designed to prevent the passage of fluids through concrete joints, waterstop is the leading specified construction material for waterproofing environmental engineered concrete structures.
The first waterstops used in construction were comprised of strips of lead or copper. In the early 1900s the preferred waterstop material shifted to vulcanized rubbers such as neoprene or styrene butadiene rubber (SBR). While rubber waterstops had excellent mechanical properties (high tensile strength and great elongation) they had one major weakness: they were extremely difficult to field fabricate as the rubber was vulcanized, meaning it had already taken a "set" (thermoset) and could not be heat welded together like the metals used previously.
In 1926, a new plastic compound was invented by Waldo Semon of the B. F. Goodrich Company: plasticized PVC. Semon was attempting to dehydrohalogenate (non-plasticized) PVC in a solution of boiling solvent in order to to create an unsaturated polymer that would be useful for bonding rubber to metal. The results of Semon's experiment was the creation of a thermoplastic with properties very similar to rubber.
It took many years for plasticized PVC to find suitable commercial applications, and was first used as a waterstop material in the early 1950s. Back then, the material was properly labeled as fPVC or flexible PVC. The first wide-scale test of any waterstop was performed in 1954 by the Hydro-Electric Power Commission of Ontario, Canada. The results of this test are still used by many manufacturers as a benchmark, and other than some new polymers, waterstop has not really changed that much since then.
View the complete presentation HERE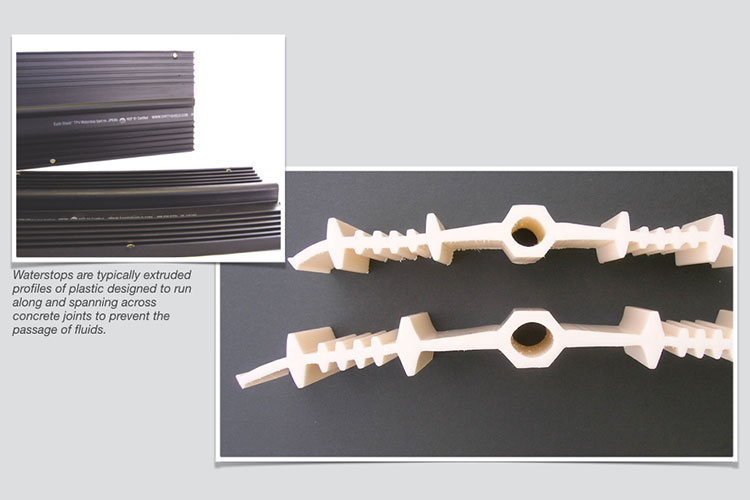 J P Specialties, Inc. is the leading manufacturer of chemical resistant waterstop and related concrete accessories. Our NSF 61 certified Earth Shield® line of chemical resistant waterstop is used throughout the world by major engineering firms and project owners for primary and secondary containment applications, as well as industrial wastewater treatment and ozone contactor structures. We invented and hold the patent on the technology used to mechanically weld thermoplastic waterstops. Services offered include free blueprint take-off and shop drawings, on-site welding certification, and individual corrosion resistance certification for the project owner.
We assist the Design Engineer and Project Owner with individual project and waterstop product specification and certification
Full takeoff service including shop drawings at no cost to customer
Waterstop Shop Drawings including 2-D CAD details and 3-D isometric
FAST job site delivery anywhere in the world
Company: JP Specialties, Inc.
Product: Earth Shield® TPV (thermoplastic vulcanizate) Waterstop
Of: David Poole
Source: https://www.clearslide.com/view/new/mail?iID=gNjmKCspTVHjhMCZgvfN
Tags: Concrete | Engineering | Environment | Waterproofing
---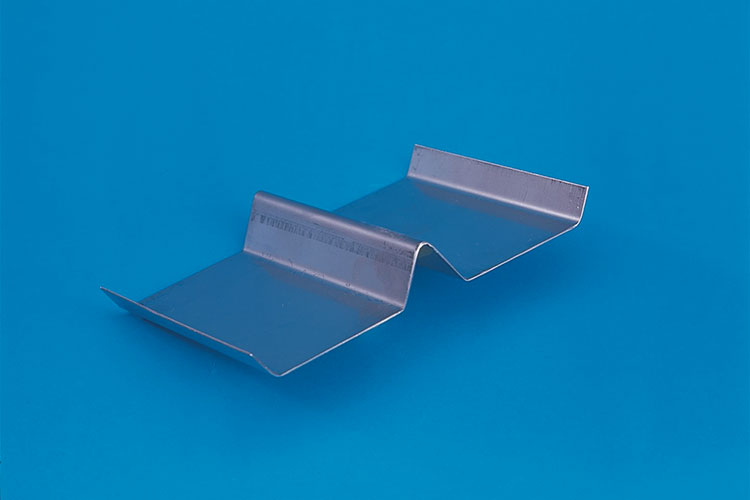 Earth Shield® Stainless Steel Waterstop can stop even the most corrosive fluids in their tracks, even at severely elevated temperatures. A variety of metals, grades, and gauges are available. Earth Shield® utilizes 20 gauge 316 low carbon as our standard alloy, which offers broad spectrum corrosion resistance to most aggressive media, and is virtually untouched by the deleterious effects of ozone, making it an ideal choice for ozone contactor structures used in modern water treatment plants.
Hydrophobic SS Waterstop
Prevents the passage of extremely corrosive fluids (even at elevated temperatures) through concrete joints by creating an internal dam, spanning both sides of and running continuously along the concrete joint.
The most difficult to install waterstop, as split-forming is always necessary (with the exception of retrofit profiles). Also, TIG or MIG welding is required.
Contains no plasticizer to leach out (unlike PVC) from exposure to hydrocarbons, acids, ozone, ultraviolet radiation, or time.
Products are available for above- or below-grade; limited-moving or non-moving applications.
Designed to last the life of the concrete structure.
Able to withstand extreme temperature conditions (high heat, LNG, etc).
Earth Shield® Stainless Steel Waterstop is available in many standard shapes and sizes, including profiles for new construction and retrofit. All change of direction fabrications can be pre-manufactured leaving only straight butt welding for the field.
Company: JP Specialties, Inc.
Product: Earth Shield® Stainless Steel Waterstop
Source: http://waterstopking.blogspot.nl/2017/08/stainless-steel-waterstop-for-high-heat.html
Tags: Building | Metal | Waterproofing
---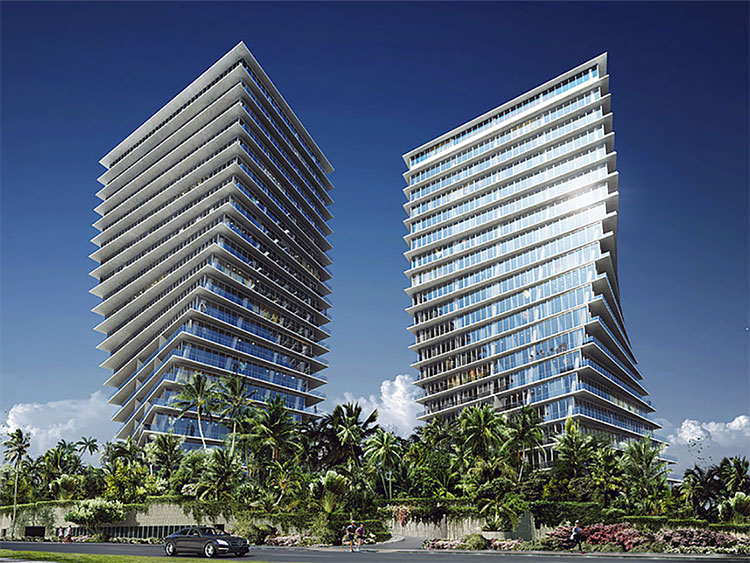 Hyper-modernist: The Grove at Grand Bay towers, designed by the Bjarke Ingels Group (BIG) architects, rest on a foundation treated with PENETRON crystalline technology
The Grove at Grand Bay luxury residential towers in the Coconut Grove neighborhood of Miami, Florida, are built on a PENETRON ADMIX-treated concrete foundation. Inaugurated in May, both of the visually distinctive towers are almost sold out.
The amazing architectural design of the towers is a notable milestone in the quickly evolving skyline of the Miami area. In a city famous for its Art Deco and Mediterranean-style architecture, the hyper-modernist design of the new Grove at Grand Bay towers was designed by the renowned Bjarke Ingels Group (BIG) architects. Both towers are 20 floors high; the 96 luxury condos (59 units in the North Tower, 37 units in the South Tower) all have breathtaking views of Biscayne Bay.

Located only 18 feet (5.2 m) above sea level and featuring a rooftop pool on both the North & South Towers, PENETRON was tapped for a durable waterproofing solution.

The originally specified conventional waterproofing system and dewatering of the job site became problematic early in the project. CEMEX offered a PENETRON ADMIX-treated concrete mix as a solution, which was used for the building foundation elements. The results were seamless.
Company: Penetron International
Product: Penetron Admix
Source: http://www.penetron.com/press/view/Distinctive-Dual-Towers-Built-on-PENETRON/
Tags: Architecture | Building | Concrete | Waterproofing
---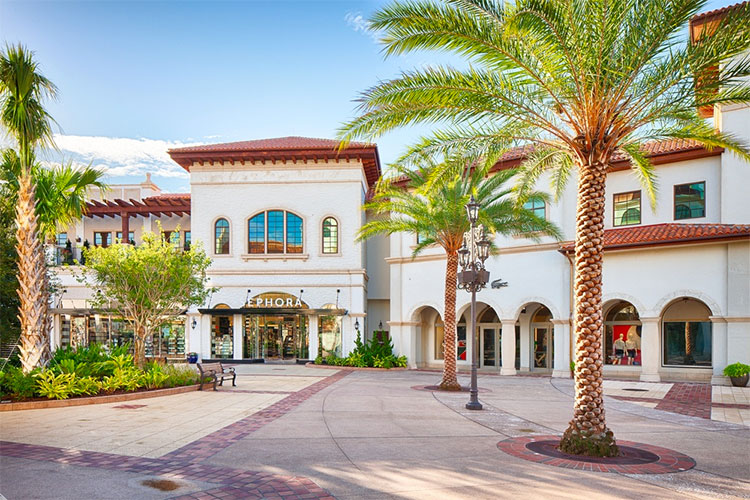 Disney Springs won an award for its contractor and kudos for a key vendor on the project: Sto. Photo: Chad Baumer
KHS&S is an international design-assist specialty contractor with a portfolio that includes more than 5,000 casino resorts, hospitals, hotels, entertainment venues, retail facilities, theme parks, attractions and public works projects around the country and overseas. Founded in 1984, the firm is now the second largest specialty wall and ceiling contractor in the USA.
At the recent Florida Wall and Ceiling Contractors Association (FWCCA) convention and trade show in Orlando, the company picked up the award for Project of the Year for the work they did on Disney Springs, an elegant shopping, dining and entertainment complex at Florida's Walt Disney World. A key partner in the KHS&S supply chain? Sto Corp, who provided wall components for two stucco buildings, that included products from its leading air and moisture barrier system:Sto Gold Fill® and StoGuard Mesh, Sto VaporSeal®, Sto TurboStick™ and Sto DrainScreen.
Sto worked with Disney's architects on the specification details. Now that the work is done, the results speak for themselves.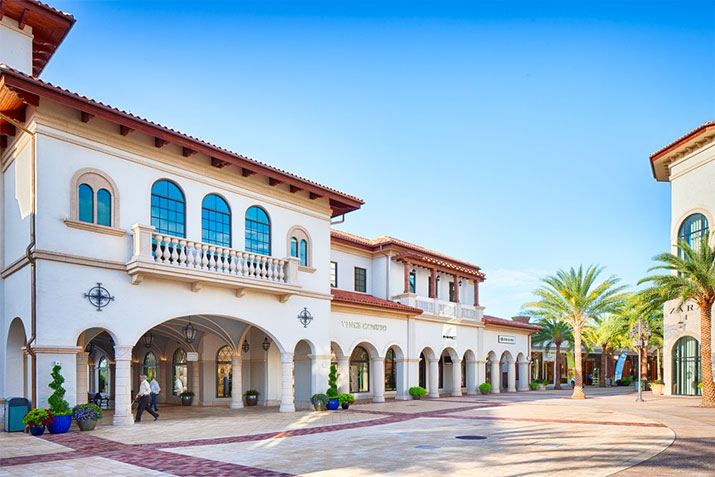 The Disney Springs design team specified StoGuard for the KHS&S project. Photo: Chad Baumer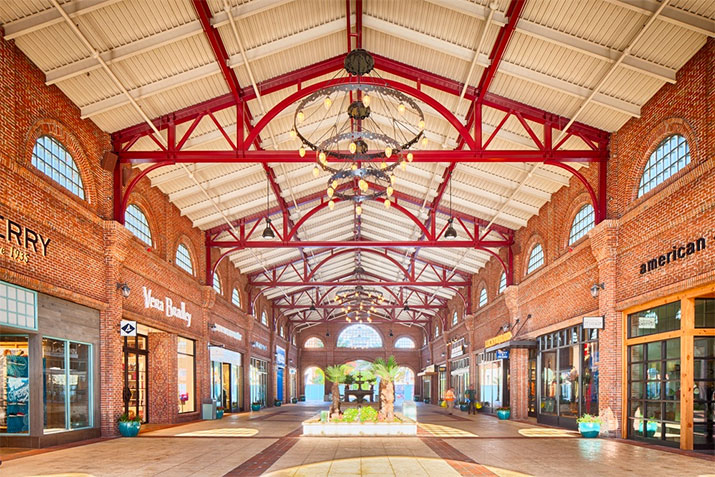 The handsome brick facing was constructed using StoGuard Vaporseal for protection. Photo: Chad Baumer
Company: Sto Corp.
Product: Air and Moisture Barriers
Of: Tony Cook
Source: http://blog.stocorp.com/2017/07/award-winning-project-includes-stoguard/
Tags: Architecture | Building | Coating | Waterproofing
---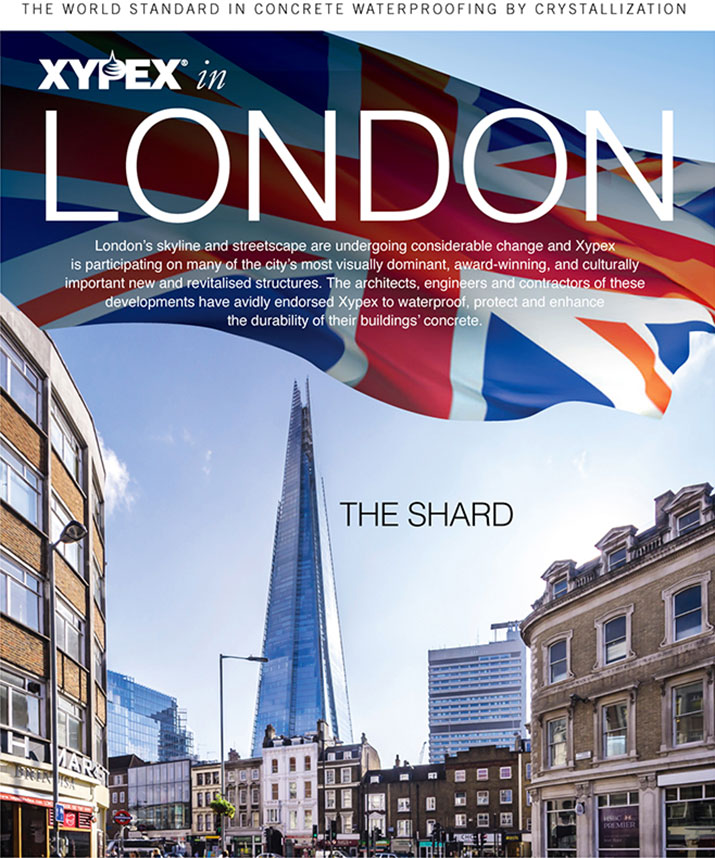 The Shard with its church steeple and cladded shards of glass, is the inspiration and design of Renzo Piano, the project's architect. At 95-storeys and standing 309.6 metres (1,016 ft) high, The Shard ('Shard of Glass') is the tallest building in the UK – a top-down construction project that required the largest continuous concrete pour in UK history; three concrete pumps placed 700 truckloads over 36 hours; a total of 5,500 m. While the extremely thick basement slab did not require waterproofing, Xypex Admix was used to waterproof and protect other areas of the basement as well as the capping beams and lift pits on various floors. Xypex was also used to waterproof the Shangri-La Hotel swimming pool and spa area on the 52nd floor. In all, approximately 7,500 kg of Xypex material was used to treat 1,500 m of concrete.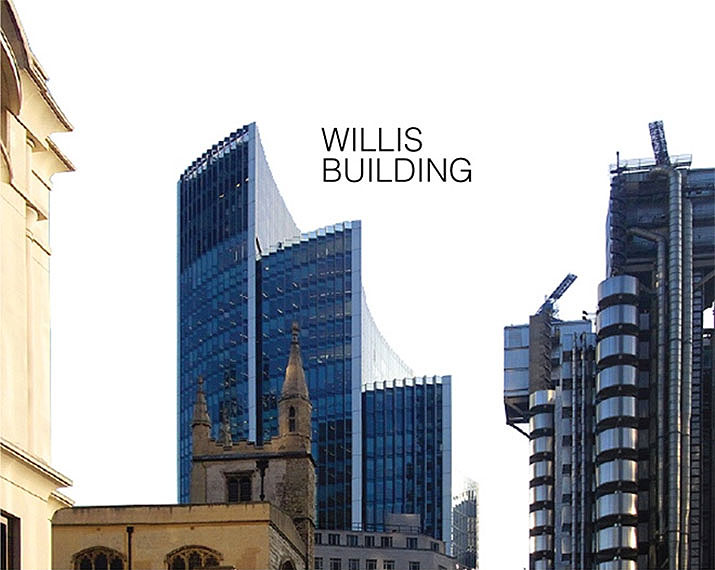 The Willis Building, at 28-storeys, is the seventh tallest building in London. Located opposite Lloyd's in the heart of London's financial district, it was designed by architects, Foster + Partners and won the 2007 New City Architecture Award. The building, with over 15,000 m of concrete used in its construction, was the first large structure that Xypex worked on in Central London. Xypex was selected (instead of the specified membrane) to waterproof and protect the 38-metre deep foundation. Xypex Admix C-1000 NF (6,000 kg) was used for the below-grade slab and lift (elevator) pits and Xypex Concentrate Dry-Pac was installed in all floor-wall joints followed by a slurry coat application of Xypex Concentrate.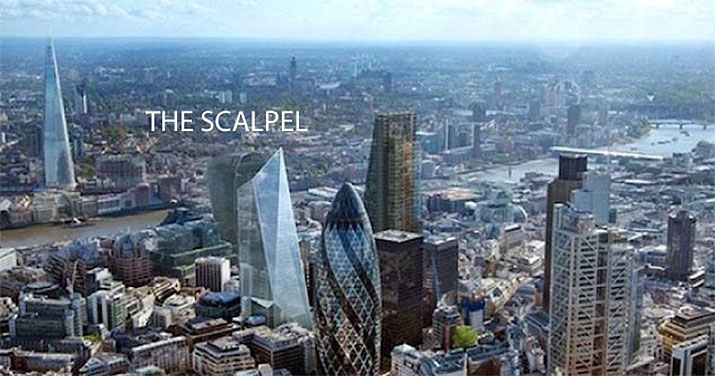 The Scalpel is a 39-storey commercial skyscraper surrounded by a patchwork of character-full (medieval) streets at the hub of London's financial centre, and is being built primarily for insurance company and developer, W.R. Berkley. Originally a nickname but subsequently designated as its official name, the Scalpel was coined by the Financial Times because of the building's distinctive angular design by architects Kohn Pedersen Fox. The original specification for waterproofing the basement was eventually changed in favour of Xypex. While the Xypex application to the monolithically poured split-slab constructions was fairly standard, the precast elements that were cast with Xypex (off-site and transported to the site) had to be carefully installed and jointed with Xypex-treated concrete. A total of 6,000 kg of Xypex Admix C-Series and Concentrate was required.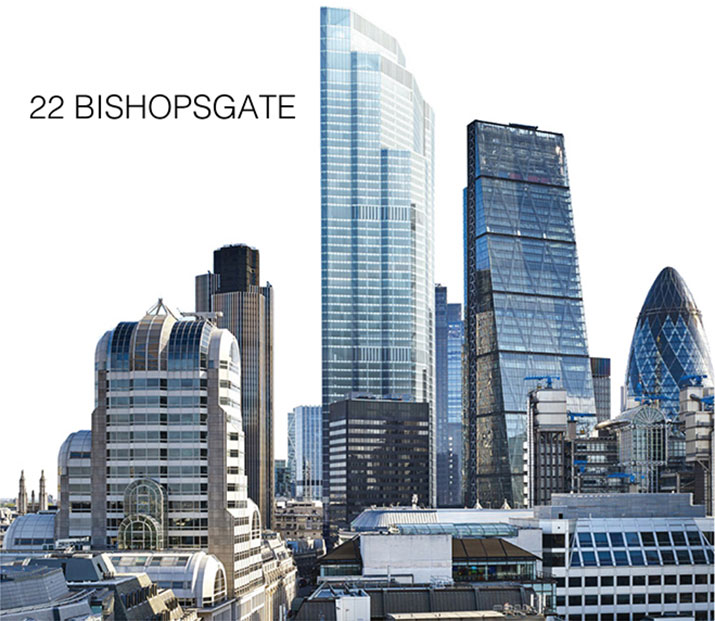 22 Bishopgate is a commercial skyscraper (under construction) in central London. Located in the prominent site of Bishopsgate (a Ward named after one of the original eight gates in the 'Roman' London Wall), the current project replaces an earlier plan (2010). The re-design by PLP Architecture (2015) utilises large sections of the previously cast basement while also adding an equally large area that had to be cut out to enable the installation of the new pilings needed to handle the changed loads. The initial Xypex challenge was to waterproof all basement concrete of the original structure. Xypex was selected to replace the membrane specification for the original structure, thereby preventing the likelihood of membrane damage from existing cut and broken concrete. When the design change occurred (from the Pinnacle to 22 Bishopsgate), the fact that Xypex had been previously used instead of a sheet material made the adaptation to the new structure much simpler. An additional benefit was that only one warranty was required to cover the two separate and different basements. Overall, using Xypex Admix and Concentrate eased the construction process considerably.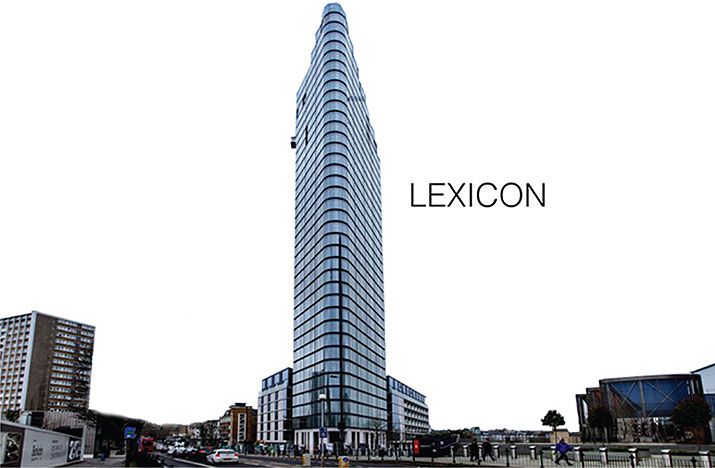 The Lexicon is a 36-storey tower, and adds to the cluster of new skyscrapers dotting London's new and dynamic skyline. Designed by Skidmore Owings & Merrill (engineers of the world's tallest building in Dubai), it is situated in a prime canal-side location within London's booming east and central neighbourhoods that sport an alluring tapestry of culture and flavours. Because the canal-side location posed a greater risk of significantly higher hydrostatic pressure, Xypex with its proven ability to resist hydrostatic pressure in the extreme, was selected to waterproof and protect the walls, capping beams and podium slabs. Xypex Admix C-Series and Concentrate were both used on the project.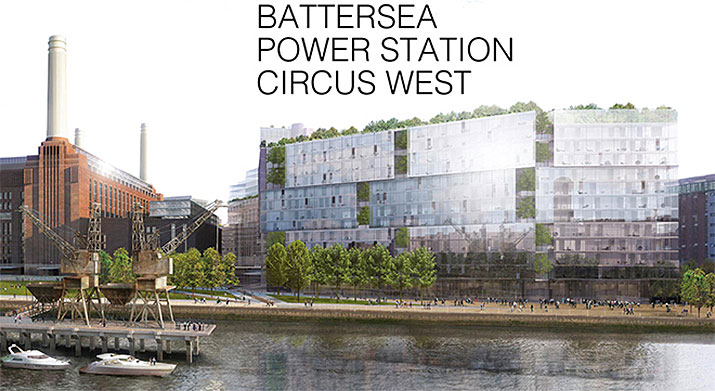 Battersea Power Station Circus West is a mixed-use development intended to create a self-sustaining urban village and vibrant community in its own right. The project takes its name from a coal-fired power station in Nine Elms, Battersea that was fully decommissioned in 1983 and given Grade II building status. Located opposite Chelsea, about one mile from the Houses of Parliament, construction includes 866 apartments, townhouses, offices, shops and leisure areas. The one basement under this large area is the closest the site gets to the River Thames, making the decision to use Xypex Admix to waterproof and protect the slab, walls and capping beam against potentially greater hydrostatic pressure, more critical.
Company: Xypex Chemical Corporation
Product: Additive > Xypex Admix C-Series
Source: http://www.xypex.com
Tags: Architecture | Concrete | Waterproofing
---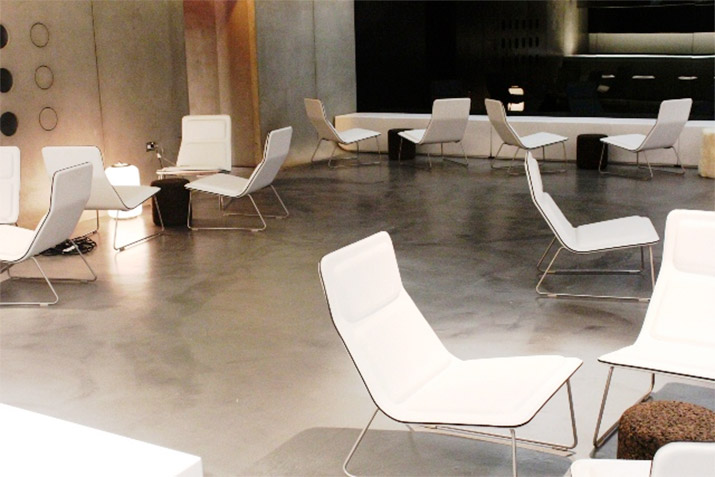 The interior and exterior aspects of the decorative concrete and resinous flooring industry has never been busier or in higher demand. Property owners, builders and architects are looking for something new. Something with more durability and better appeal than conventional tile, hardwood, carpet and terrazzo and Elite Crete Systems is leading the way with our award winning products and systems.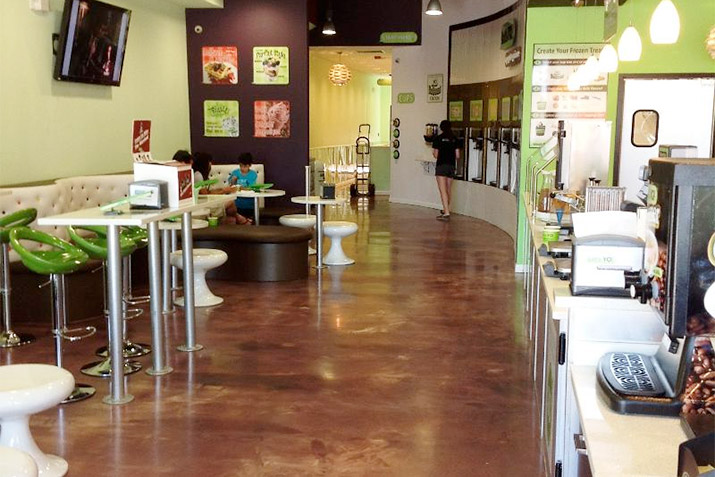 Custom, seamless, unique and durable... Those are the words used by this business owner when describing the type of floor they wanted for their for yogurt shop. By using THIN-FINISH, MICR-FINISH, HYDRA-STONE Dye Stain and E100-PT1 Clear Epoxy, that is exactly what they got.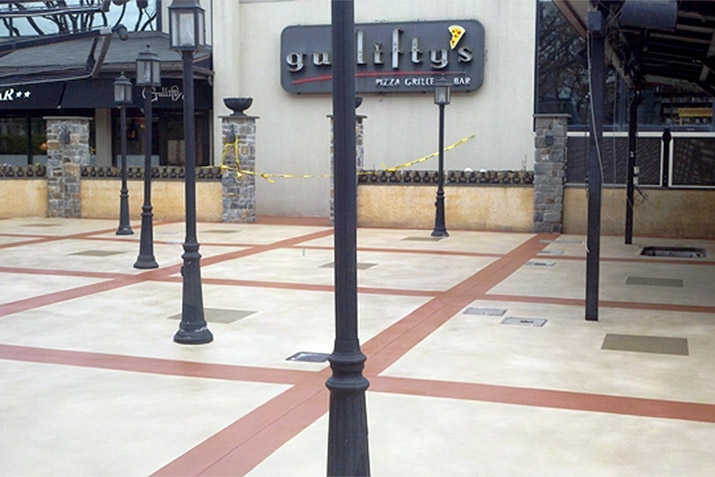 The courtyard at this pizza restaurant was in poor shape. The concrete was pitted, stained and otherwise needed taken out and replaced. With THIN-FINISH however a durable, permanent and decorative finish was made possible in just a few days and at a fraction of the cost of replacement.
REFLECTOR Enhancer Flooring Systems used in conjunction with a custom made stencil to create an ultra durable, easy to clean floor that resembles that of a high end carpet.
If you are a designer, architect or specifier and need assistance with an up coming project, we have over 90 technical support and specification assistance offices world wide
Company: Elite Crete Systems, Inc. (Headquarters)
Source: http://elitecrete.com/
Tags: Coating | Concrete | Floor | Waterproofing
---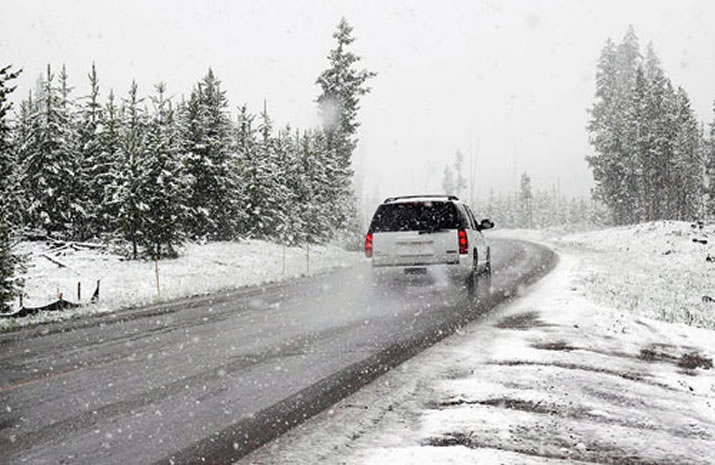 Concrete damage caused by freeze-thaw cycles is one of the main reasons for concrete deterioration. Water trapped in the capillaries and micro-cracks of concrete expands when it freezes. Without any free space to compensate for this expansion, internal pressure builds, slowly widening existing capillaries and creating new cracks in concrete. When temperatures rise, the frozen water in the concrete thaws and travels deeper into the capillary matrix, where the process is repeated during the next freeze cycle.

Freezing water in the capillaries and micro-cracks of concrete exerts an internal, expansive pressure; this leads to cracking of the concrete.
Freeze-thaw damage negatively affects durability and the service life of concrete since it increases permeability over the course of repeated freeze-thaw cycles.
Some symptoms of freeze-thaw damage include spalling and scaling of the concrete surface, exposure of the aggregates, parts of the concrete coming off as well as D-cracking. Such damage accelerates the penetration of additional water and harmful chemicals into the concrete matrix, increasing the deterioration of the concrete.
The problem is significant and costly. The United States alone spends tens of millions of dollars every year to repair and maintain concrete structures affected by freeze-thaw damage.
In order to enhance concrete's resistance against freeze-thaw damage, air entrainment additives are commonly applied. While these additives create additional voids in concrete to compensate for the expansion of freezing water, they also increase the concrete's permeability and subsequently, reduce its compressive strength and durability.
A more effective way to combat freeze-thaw damage is the inclusion of PENETRON ADMIX into the concrete mix. Not only does PENETRON ADMIX seal existing capillaries, voids and cracks, it also enables self-healing of future cracks once they occur. This prevents water from entering the concrete in the first place.
Recent durability studies have shown that PENETRON ADMIX-treated concrete samples (without air entrainment admixtures) significantly reduce the risk of freeze-thaw damage and stay well below the limits for concrete exposed to severe environments (see diagram below), which completely eliminates the need for air entrainment additives. Click here to read more.
Company: Penetron International
Product: Penetron Admix
Source: http://www.penetron.com/newsletter/feb17/images/Freeze-Thaw.pdf
Tags: Concrete | Construction | Waterproofing
---
Moorgate Exchange is one of the first buildings in the UK to achieve both BREEAM Excellent and LEED Platinum ratings, and is an excellent example of how Xypex Admix can be used to simplify the production process of waterproofing and concreting.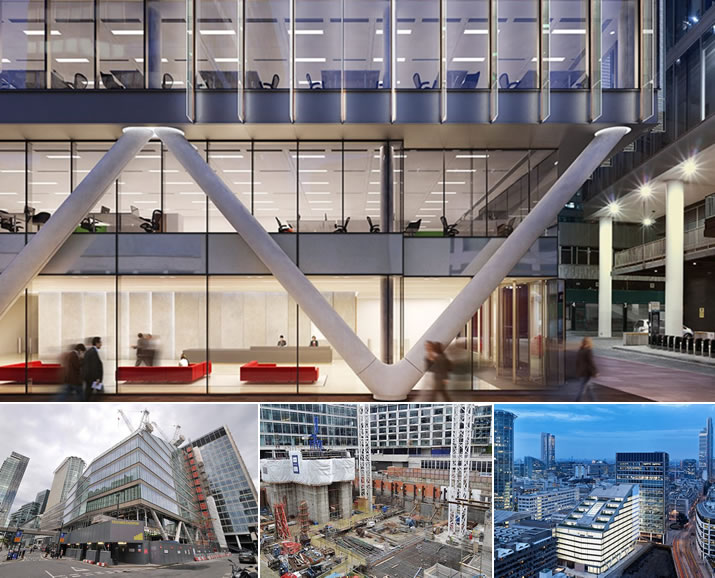 Moorgate Exchange is a striking 344,000 sq ft building in the City of London. This commercial development has a green roof, strategic views of St. Paul's and a two-story basement. Designed for large City occupiers, the building creates open plan floor plates and six green-terraced stepped back roof garden tiers. Floating on V columns, it is designed to cantilever the floors over the Crossrail tunnel beneath. Materials with sustainable properties, such as recycled aggregates in the concrete, were used in the construction process. Recycled rainwater and grey water storage systems have been installed to reduce the amount of potable water used in the toilets and the irrigation system for the 'living' walls on the terraces. The building is one of the first in the UK to achieve both BREEAM Excellent and LEED Platinum ratings.
This Skanska project is an excellent example of how Xypex Admix can be used to simplify the production process of waterproofing and concreting—both to be achieved simultaneously. One of the key influences for the decision making process of adopting the Xypex system as the waterproofing strategy was the total cost saving that was achieved through the whole package. Site attendance and quality assurance procedures were implemented to ensure a trouble-free installation of the waterproofing. The entire basement is cast utilising Xypex Admix and Xypex Concentrate for sealing the joints.
Company: Xypex Chemical Corporation
Source: http://xypex.com/projects/project-search/Detail?projectid=6303
Tags: Building | Concrete | Sustainability | Waterproofing