architecture - engineering - construction

Skylights
---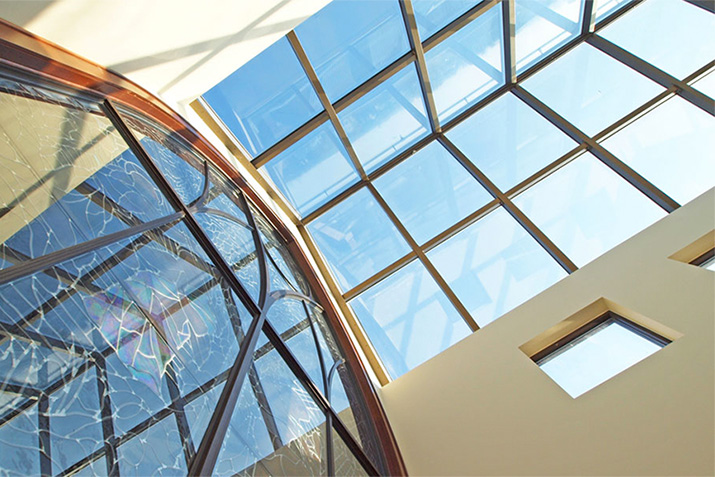 During the holiday season, places of worship often take on a more central role in people's lives and become important social centers, gathering places, and community hubs. With that in mind, we thought we would re-examine some daylighting options for these spaces and their unique design challenges.
---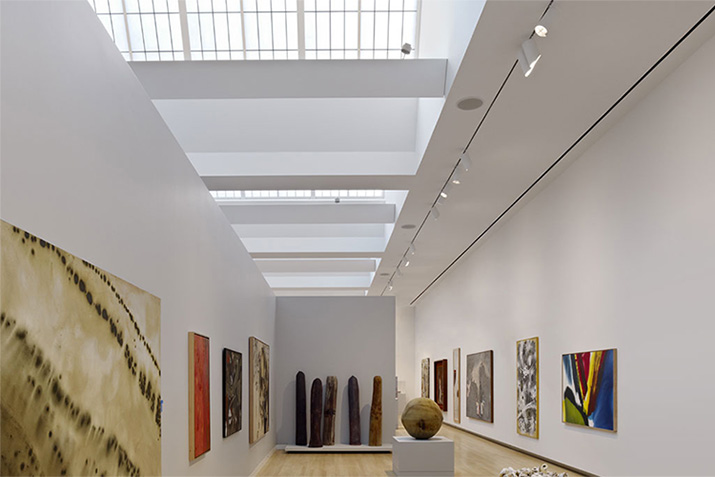 Curators and collectors continually struggle with the age old dilemma of how to find the right lighting for works of art without risking undue damage. The problem with direct sunlight and artificial light is that they cause damage not only through exposure to light (photochemical action), but from solar heat gain. The result of both will lead to the deterioration of art through cracking, brittleness and change in color. The solution for many museums and galleries are translucent skylights.
---

In honor of the Halloween season, we thought we'd take a look at some "scary" daylighting stories that have been floating around the construction world. Sadly, these two questions seem to be the most discussed, but we're here to set the record straight!
---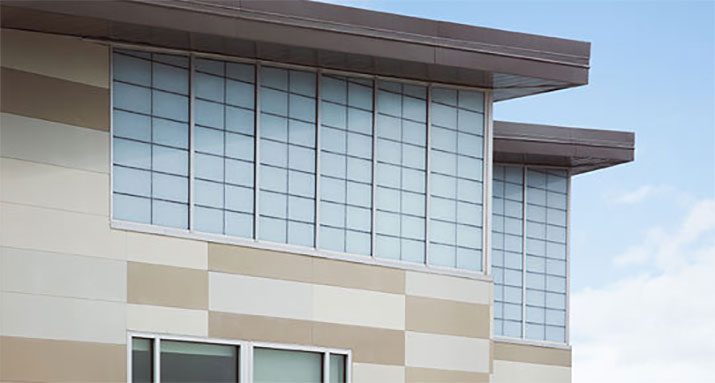 There are a variety of daylighting and glazing options in the market today, but one of the stand-out features of translucent panel systems is their grid pattern. Translucent panels, like the Guardian 275® system, feature an aluminum grid that supports the interior and exterior fiberglass face sheets. This gives the panels their strength and allows for panel sizes up to 5 feet wide by 20 feet long in some instances.
---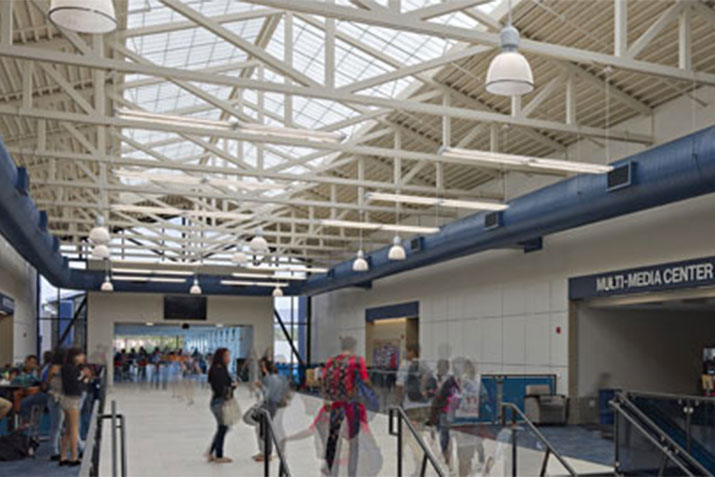 When Las Cruces High School, the oldest high school in Las Cruces, New Mexico, needed an update and expansion, emphasis was placed on carving out new classroom space, more administrative space, a new library, a performing arts center, and a pedestrian bridge connecting the old and new sides of the facility.
---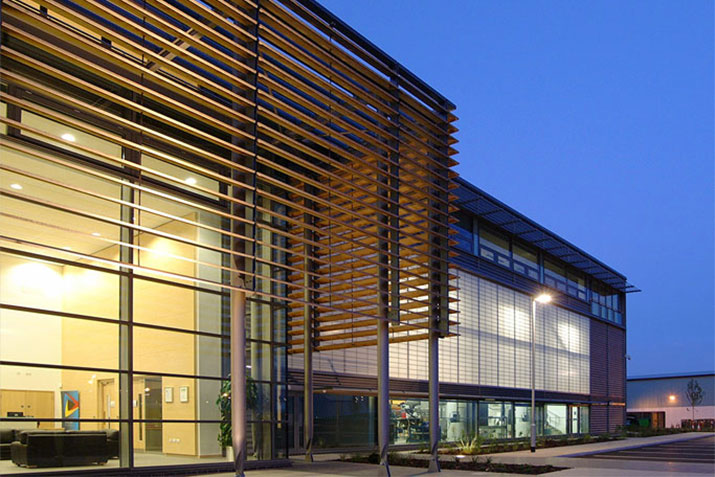 Daylighting is essential to any modern manufacturing facility as a proven way to increase productivity. Incorporating diffused natural daylight challenges architects to find creative ways to design aesthetically pleasing, yet functional and, in many cases, secure and protected spaces. Kalwall allows that creativity while meeting the most demanding manufacturing requirements for areas that need high visual acuity and visual privacy, in addition to reducing maintenance and energy costs.
---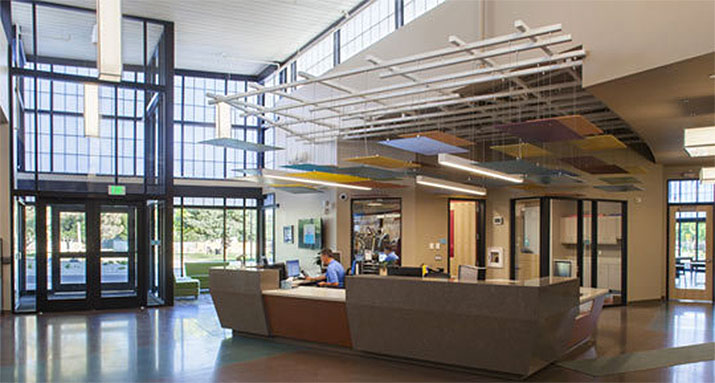 First impressions are important, and the same holds true for building entrances. Whether you're welcoming potential customers, trying to calm worried patients, or hosting teachers and students, their initial interaction with the space can set the overall mood and tenor of their experience.
---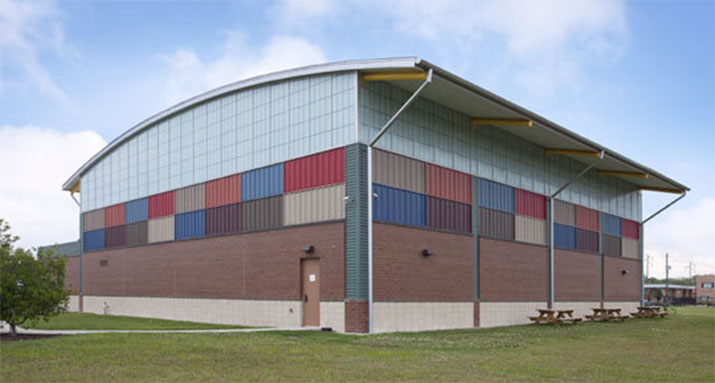 Designing natural daylighting in a building can be difficult if the building is an existing structure or if the property has a difficult orientation. There are a few things to consider when working with difficult building layouts.
---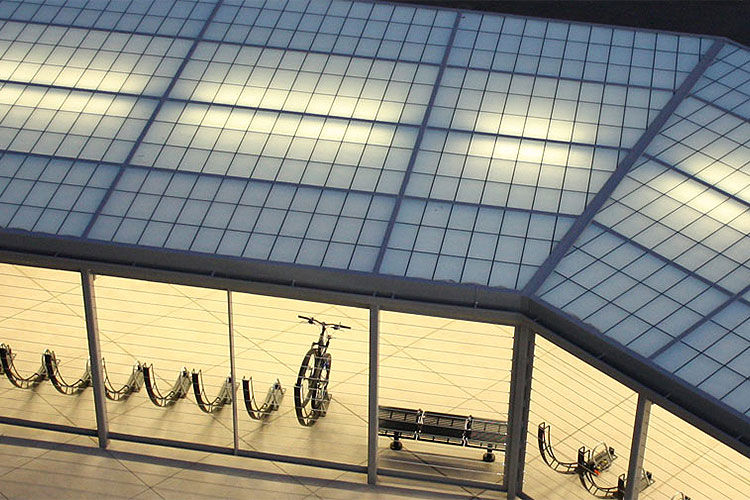 Translucent panel canopies from Major offer protection from sun, rain, snow - plus their light weight allows for great design versatility.
---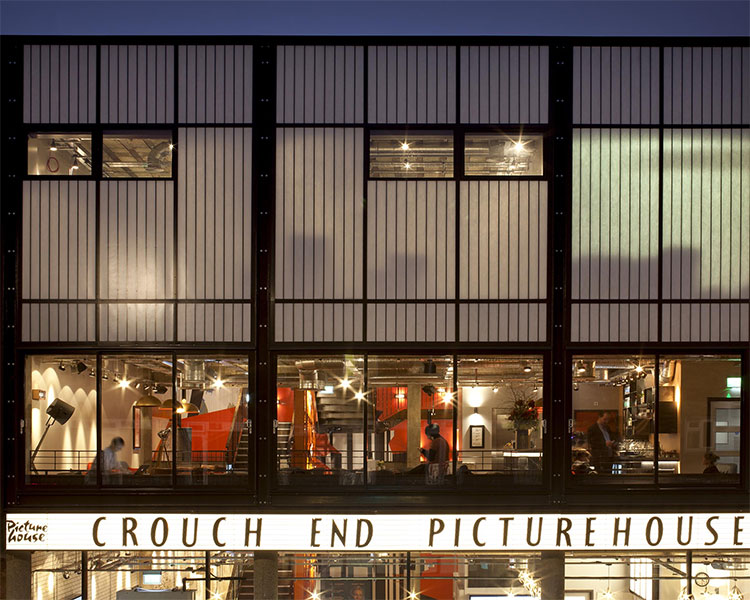 The design challenges facing architects and builders when renovating older buildings are considerable from increasing energy efficiency, to navigating inherited structural and building code changes. Here are five projects highlighting how such issues were solved, and illustrate some incredible transformations.
---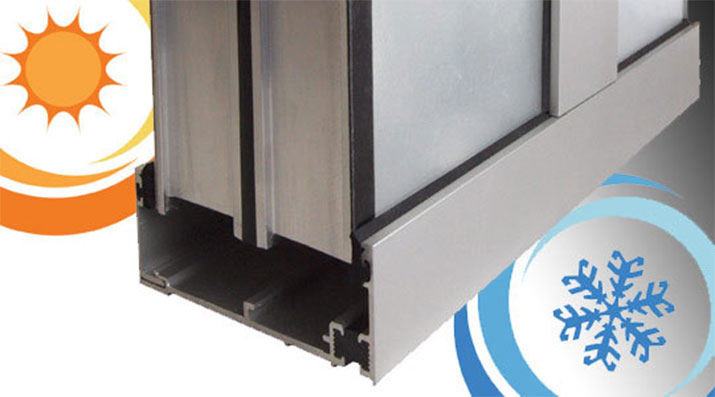 Heat conduction, or the transfer of heat through a solid material at the molecular level, is a problem that occurs in aluminum framing. Providing a thermal break in the aluminum is the most common solution for disconnecting the exterior and interior of the aluminum frame. The frame is literally split into two components and must be connected by a structural material that is of significantly less conductivity as the aluminum. Simultaneously the thermal break material must bond the two components together.
---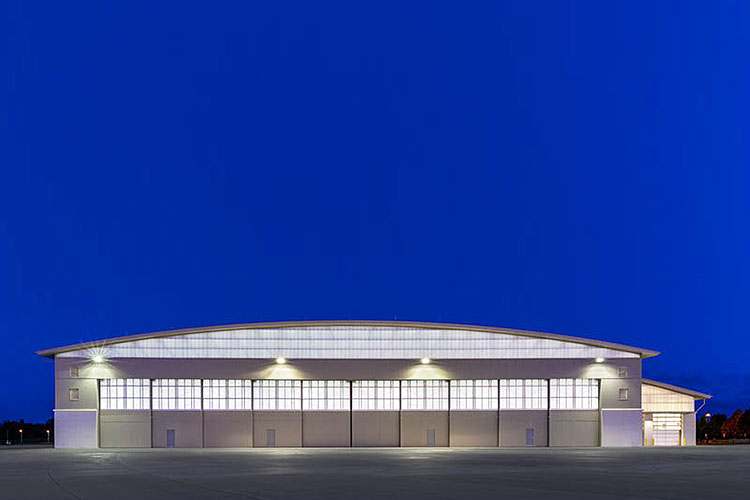 The new 31,000-square-foot hangar at Chicagoland's DuPage Airport spans 244 feet wide by 134 feet deep with 29-foot-high doors. It features EXTECH's LIGHTWALL 3440 and SKYGARD 3300 polycarbonate systems.
---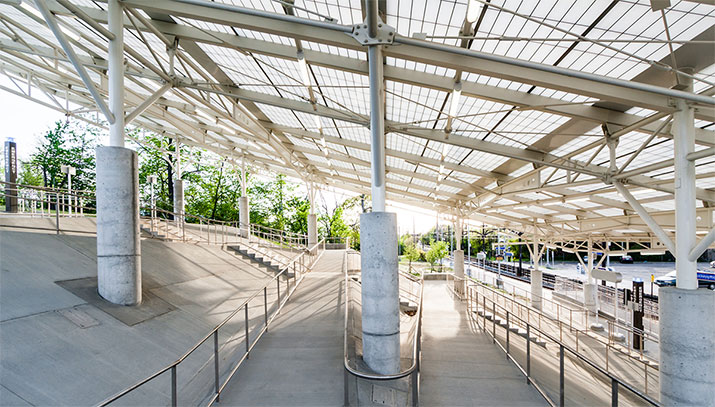 This visual blog highlights how architects incorporate Kalwall® as a centerpiece in projects across a wide range of industries.
---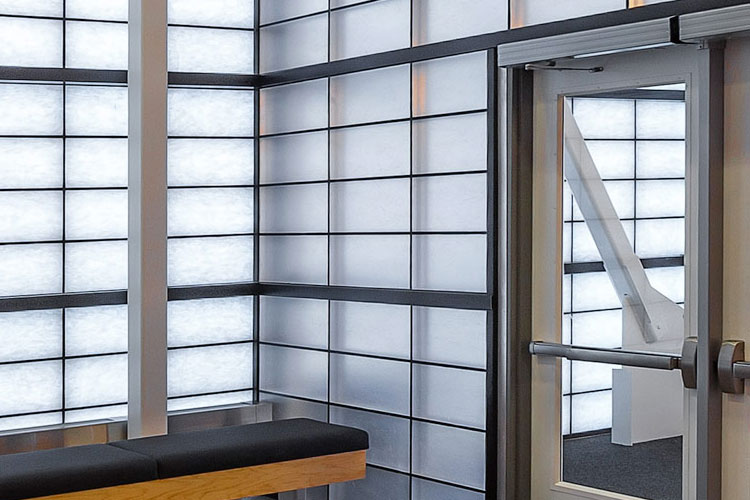 Protect building occupants with a tough and durable system that allows for daylight with built-in privacy and security.
---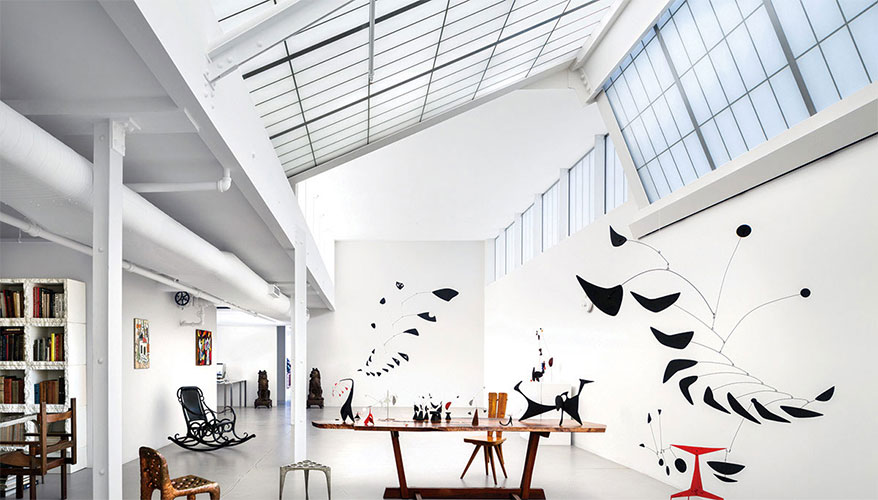 The right light is essential to experience and enhance the viewing of art, and Kalwall® has become the preferred choice of architects to provide museum-quality daylighting™ for cultural projects worldwide.
---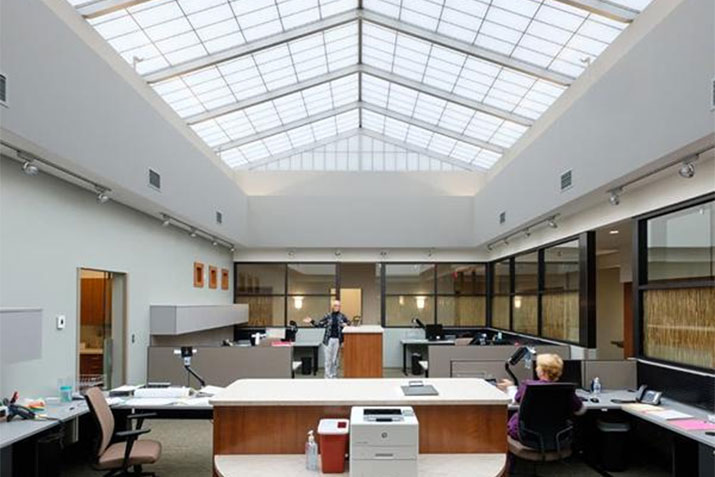 Daylighting can be dramatic… and it can also be a hassle. Too much direct light can cause glare and hot-spots, leading to eye strain and an uncomfortable environment for building occupants. But there is a way to control solar heat gain and diffuse direct sunlight, making for a bright, evenly lit space that welcomes visitors and creates a more comfortable work and learning environment. What's the solution? Translucent panel daylighting systems!