architecture - engineering - construction

Skylights
---
January 13, 2020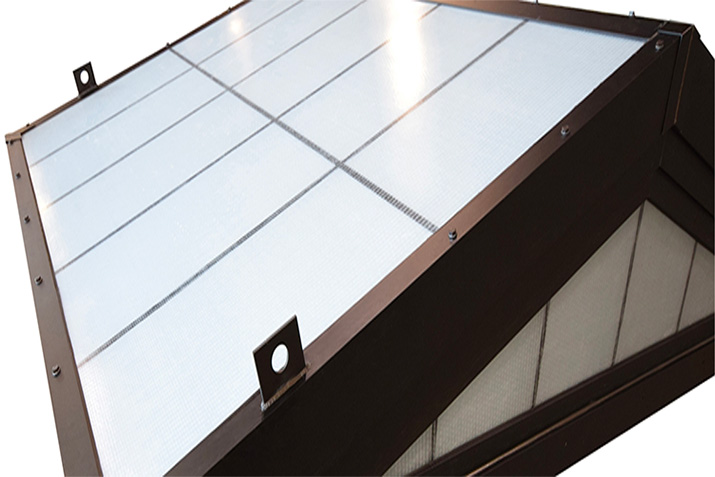 Hospitals and medical centers have found a unique way to utilize removable skylights by placing them over equipment like MRI machines that are too large to move and occasionally need to be serviced. In these applications, the skylight, or a portion of it, is simply removed and workers are provided with easy access to the machinery.
---
October 4, 2019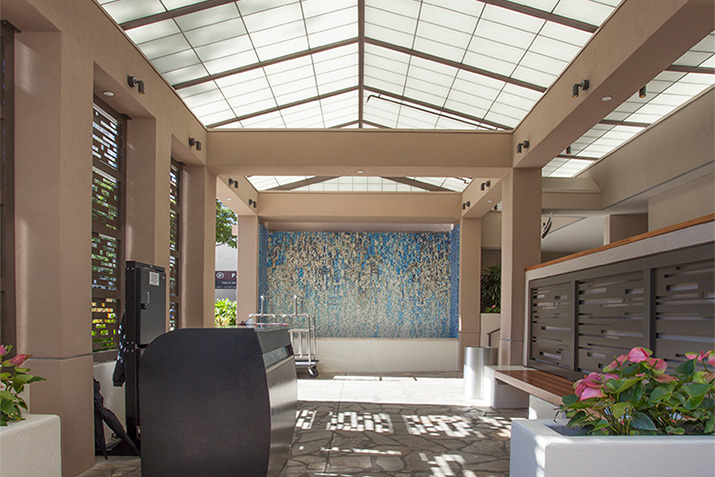 In an urban age when most waking hours are spent indoors, Biophilic design strives to satisfy the innate human tendency to hunt for and associate with the natural ingredients for human health and survival. People have evolved to instinctively associate with the natural features and processes that, though no longer as relevant to survival, contribute to their livelihood and well-being – and few things were and continue to be as integral to human health as the sun. The sun a source of both light and warmth, we have become biologically encoded to seek out its rays; and more than that, our body also relies on the sun to stimulate Vitamin D production and regulate the body's daily rhythms.
---
September 4, 2019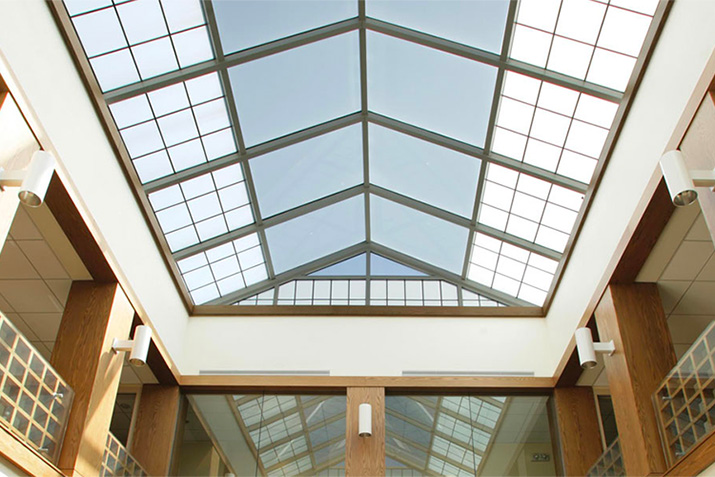 Children need sunlight; and because most children and adolescents spend the majority of their daylight hours in school, it's important that students have access to sunlight by incorporating daylighting systems into classroom design. Exposure to natural light not only contributes to a student's physical well-being by boosting their daily intake of Vitamin D, but also enriches their mental health by regulating the Circadian Rhythm and the release of influential hormones that, for adolescents in particular, can be difficult to manage on their own. Studies show these students sleep better, think more positively, concentrate longer, and miss fewer days of school due to illness. Studies also show that happier, healthier children perform better academically; and by diffusing daylight through halls and classrooms, schools can improve test scores, support student well-being, reallocate saved energy costs for school supplies and other needs, and promote sustainability.
---
June 7, 2019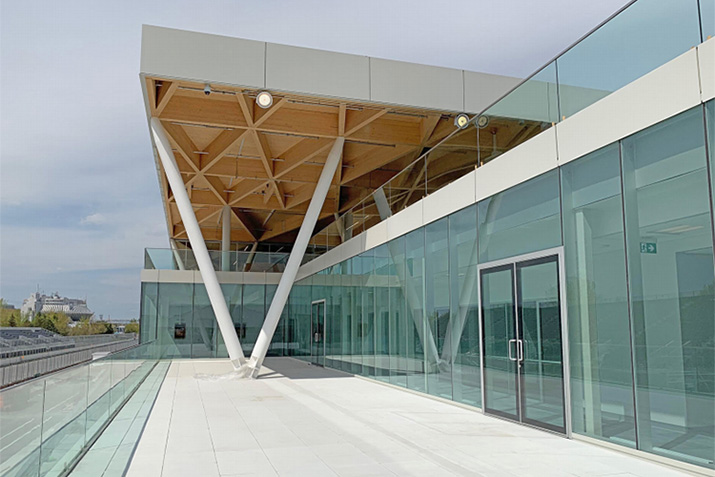 Learn how Unicel Architectural Corp. supplied 32,500 sq. ft. of curtain wall, skylights and 1 km of glass railing during a tight 10-month construction timeline over a tough winter season.
---
May 13, 2019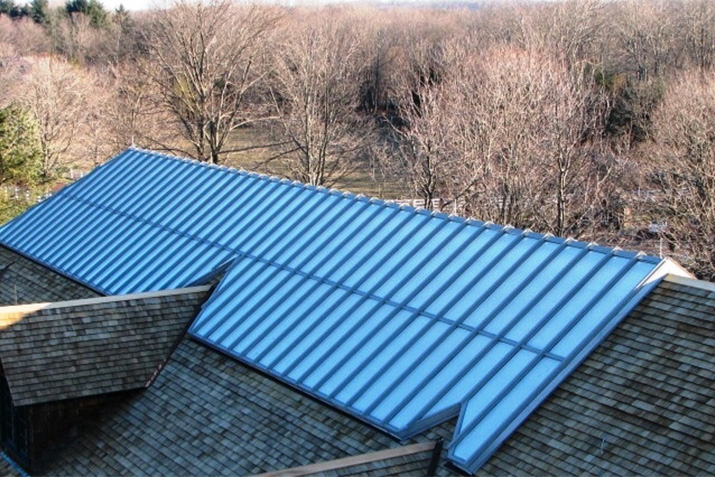 Glass skylights can provide many benefits when installed in commercial buildings. There are various criteria to consider when planning a glass skylight installation; however, we've highlighted the five points that we believe are the most commonly overlooked. While a successful glass skylight installation involves the culmination of efforts by an experienced team, considering the following items in the early stages of project development can help get your skylight installation in the right direction.
---
February 8, 2019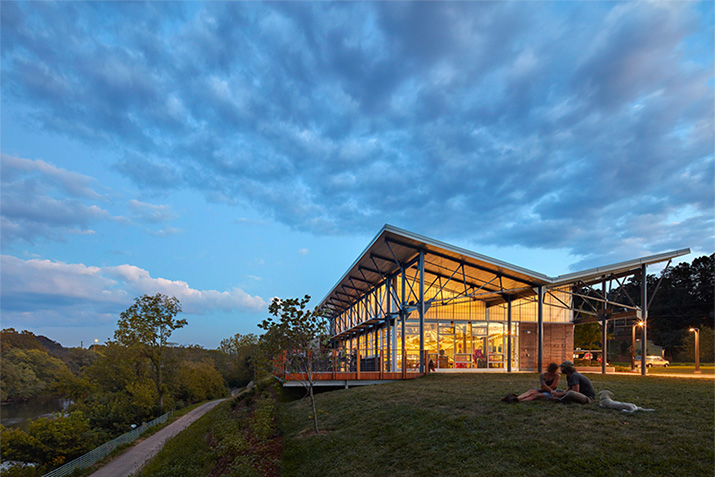 Introducing diffuse natural daylighting into a retail space has proven to increase sales and productivity. Full spectrum, glare-free daylight encourages consumers to spend more time shopping by creating a better mood and allowing products to be seen in sharper detail. The bottom line benefit extends to any commercial building: From reducing energy costs to increasing employee production, a space enhanced by diffuse natural daylighting increases in value per square foot. Here are five retail/commercial projects across the globe where Kalwall translucent sandwich panels have been used to provide a diffuse natural daylighting solution.
---
December 4, 2018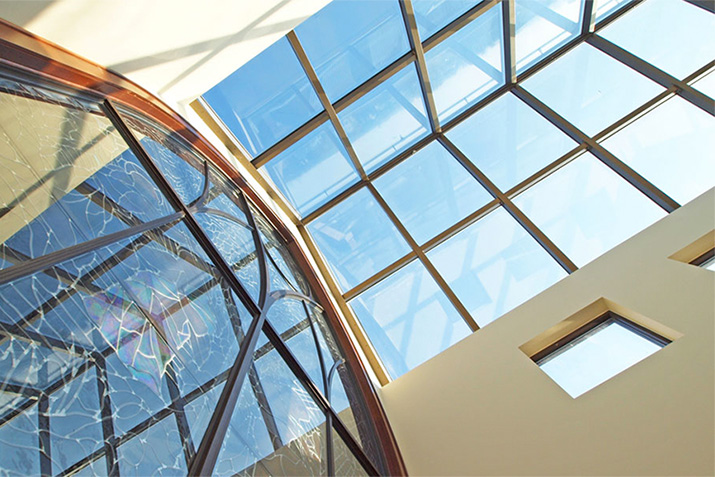 During the holiday season, places of worship often take on a more central role in people's lives and become important social centers, gathering places, and community hubs. With that in mind, we thought we would re-examine some daylighting options for these spaces and their unique design challenges.
---
November 16, 2018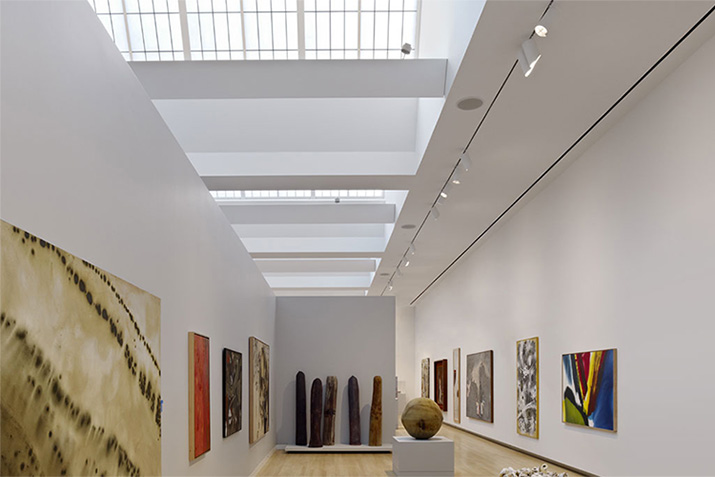 Curators and collectors continually struggle with the age old dilemma of how to find the right lighting for works of art without risking undue damage. The problem with direct sunlight and artificial light is that they cause damage not only through exposure to light (photochemical action), but from solar heat gain. The result of both will lead to the deterioration of art through cracking, brittleness and change in color. The solution for many museums and galleries are translucent skylights.
---
October 3, 2018

In honor of the Halloween season, we thought we'd take a look at some "scary" daylighting stories that have been floating around the construction world. Sadly, these two questions seem to be the most discussed, but we're here to set the record straight!
---
June 3, 2018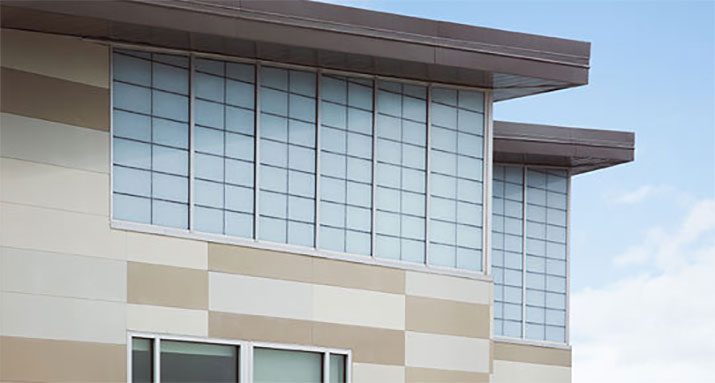 There are a variety of daylighting and glazing options in the market today, but one of the stand-out features of translucent panel systems is their grid pattern. Translucent panels, like the Guardian 275® system, feature an aluminum grid that supports the interior and exterior fiberglass face sheets. This gives the panels their strength and allows for panel sizes up to 5 feet wide by 20 feet long in some instances.
---
April 20, 2018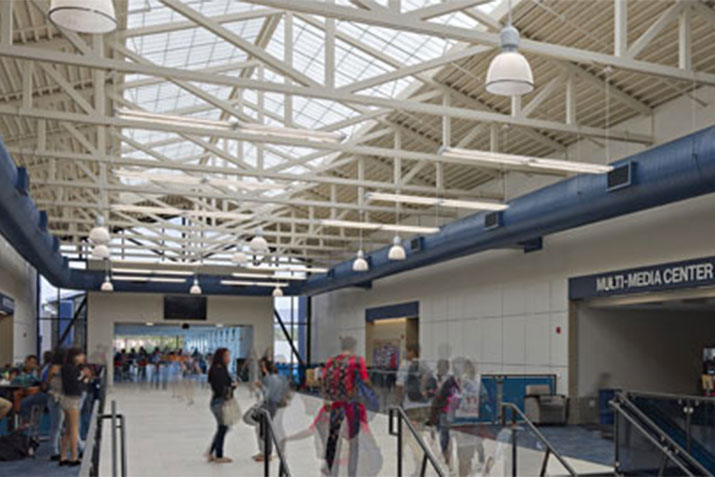 When Las Cruces High School, the oldest high school in Las Cruces, New Mexico, needed an update and expansion, emphasis was placed on carving out new classroom space, more administrative space, a new library, a performing arts center, and a pedestrian bridge connecting the old and new sides of the facility.
---
April 10, 2018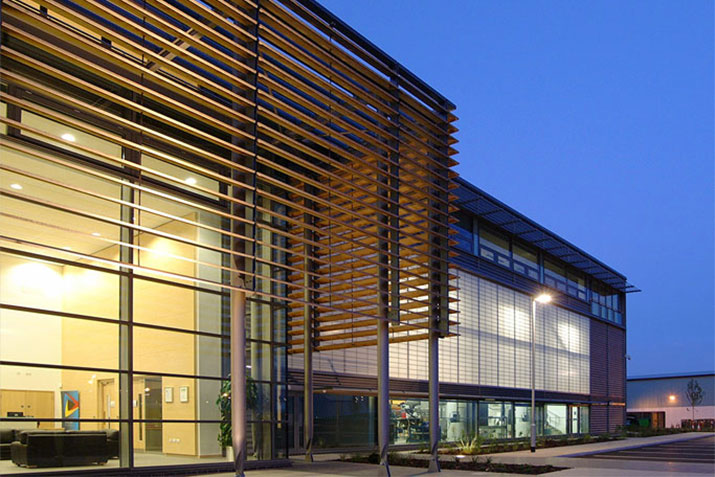 Daylighting is essential to any modern manufacturing facility as a proven way to increase productivity. Incorporating diffused natural daylight challenges architects to find creative ways to design aesthetically pleasing, yet functional and, in many cases, secure and protected spaces. Kalwall allows that creativity while meeting the most demanding manufacturing requirements for areas that need high visual acuity and visual privacy, in addition to reducing maintenance and energy costs.
---
March 2, 2018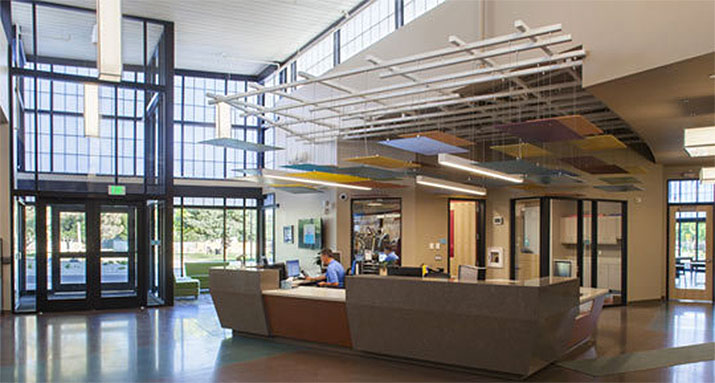 First impressions are important, and the same holds true for building entrances. Whether you're welcoming potential customers, trying to calm worried patients, or hosting teachers and students, their initial interaction with the space can set the overall mood and tenor of their experience.
---
February 9, 2018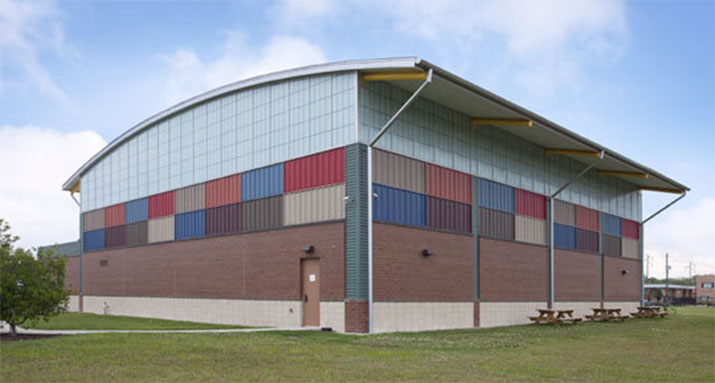 Designing natural daylighting in a building can be difficult if the building is an existing structure or if the property has a difficult orientation. There are a few things to consider when working with difficult building layouts.
---
January 26, 2018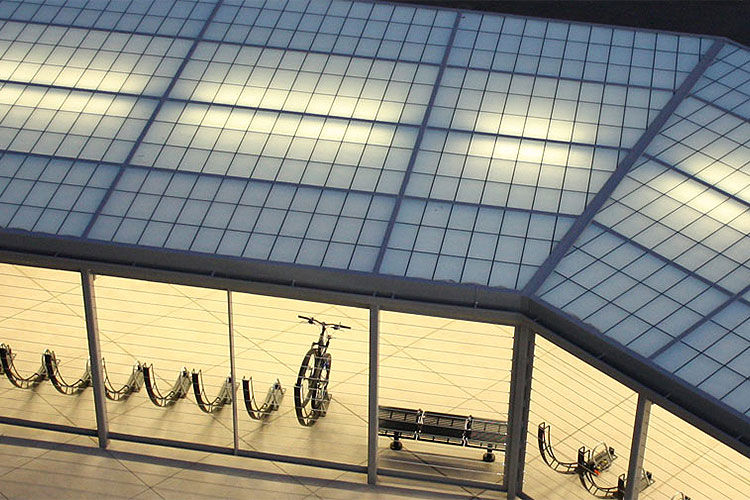 Translucent panel canopies from Major offer protection from sun, rain, snow - plus their light weight allows for great design versatility.
---
November 15, 2017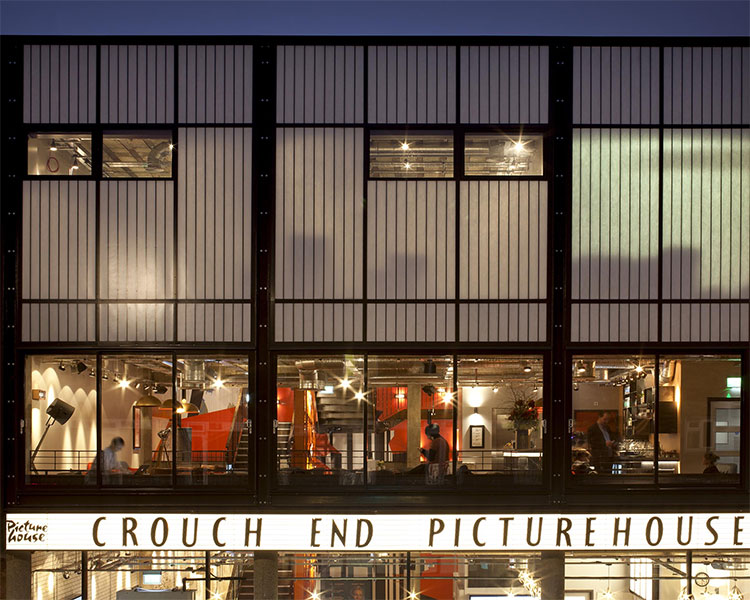 The design challenges facing architects and builders when renovating older buildings are considerable from increasing energy efficiency, to navigating inherited structural and building code changes. Here are five projects highlighting how such issues were solved, and illustrate some incredible transformations.
---
November 7, 2017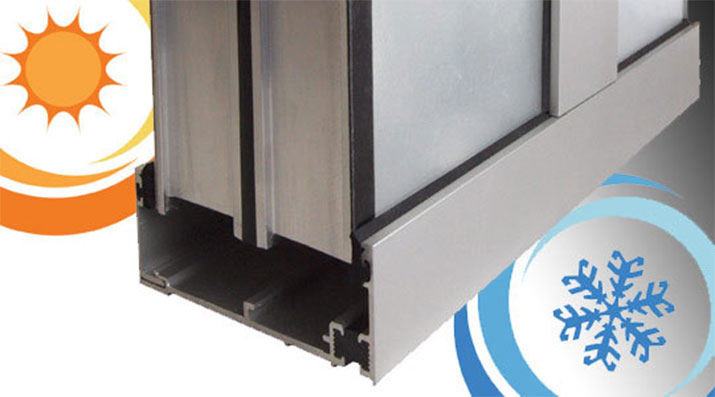 Heat conduction, or the transfer of heat through a solid material at the molecular level, is a problem that occurs in aluminum framing. Providing a thermal break in the aluminum is the most common solution for disconnecting the exterior and interior of the aluminum frame. The frame is literally split into two components and must be connected by a structural material that is of significantly less conductivity as the aluminum. Simultaneously the thermal break material must bond the two components together.
---
September 21, 2017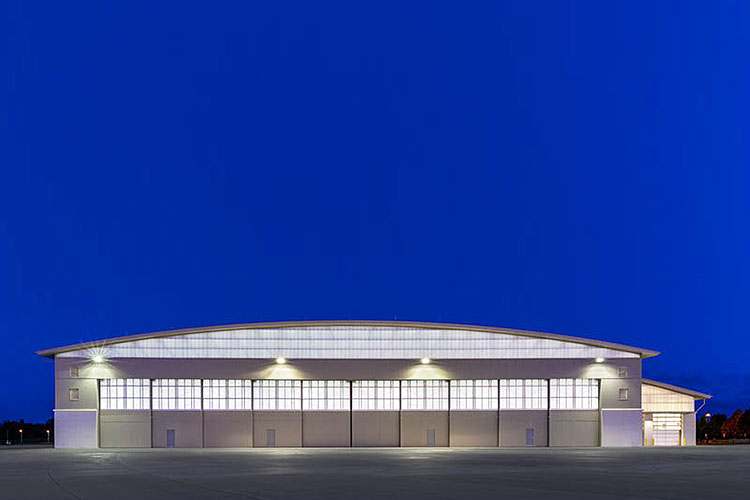 The new 31,000-square-foot hangar at Chicagoland's DuPage Airport spans 244 feet wide by 134 feet deep with 29-foot-high doors. It features EXTECH's LIGHTWALL 3440 and SKYGARD 3300 polycarbonate systems.
---
September 15, 2017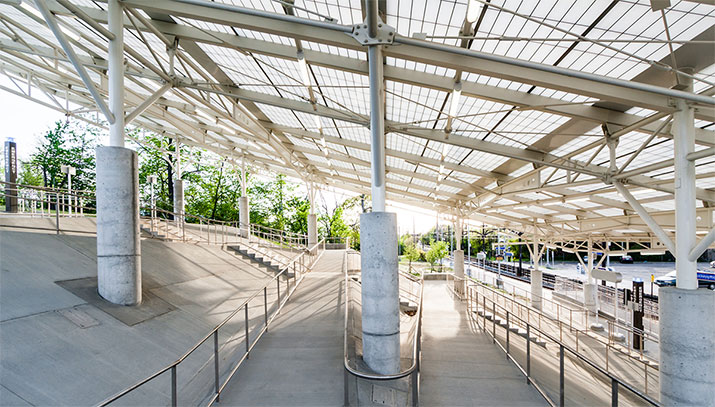 This visual blog highlights how architects incorporate Kalwall® as a centerpiece in projects across a wide range of industries.
---
August 24, 2017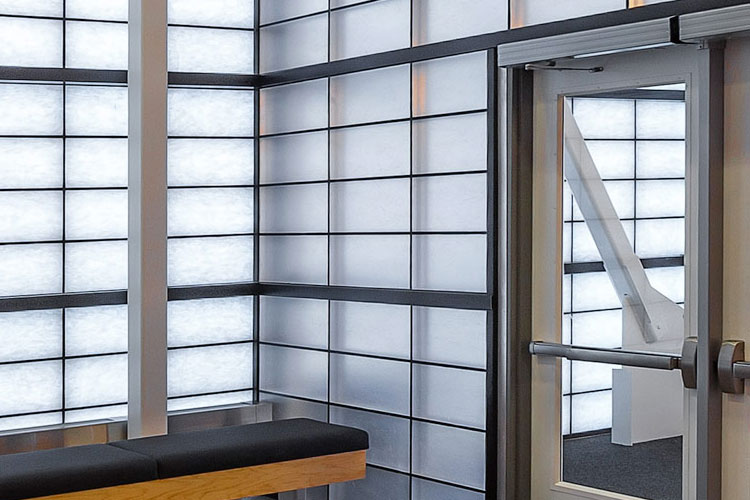 Protect building occupants with a tough and durable system that allows for daylight with built-in privacy and security.
Visual Blog: Kalwall in the Cultural Market (August 22, 2017), Project Spotlight: Work-friendly Daylight (July 13, 2017)