architecture - engineering - construction

Acoustics
---
September 2, 2019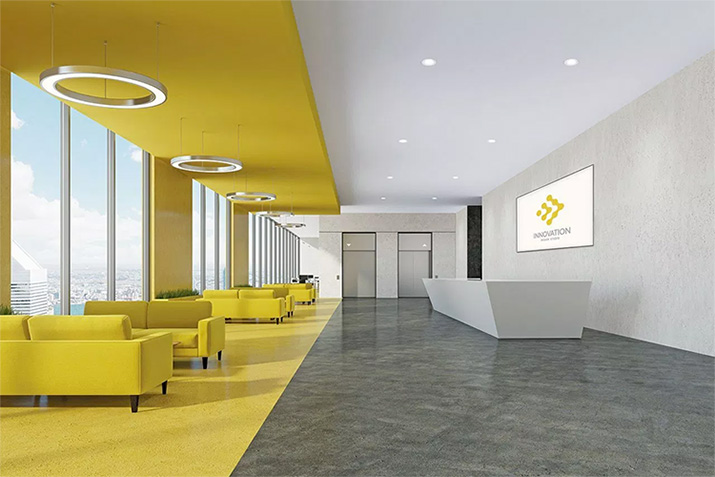 New seamless ceiling provides performance benefits of both Armstrong® Total Acoustics® and Sustain® portfolios.
---
July 22, 2019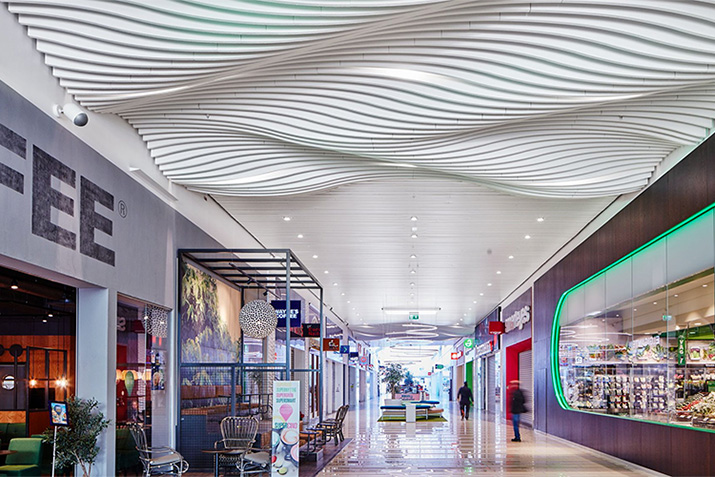 The design opportunities presented by modern open spaces create a unique set of challenges when it comes to acoustics. Influences as diverse as the creative reuse of factories to the benefits of daylighting have contributed to the popularity of open plenums, exposed structures and the use of glass, wood, metal, polished concrete and other acoustically reflective materials.
---
June 21, 2019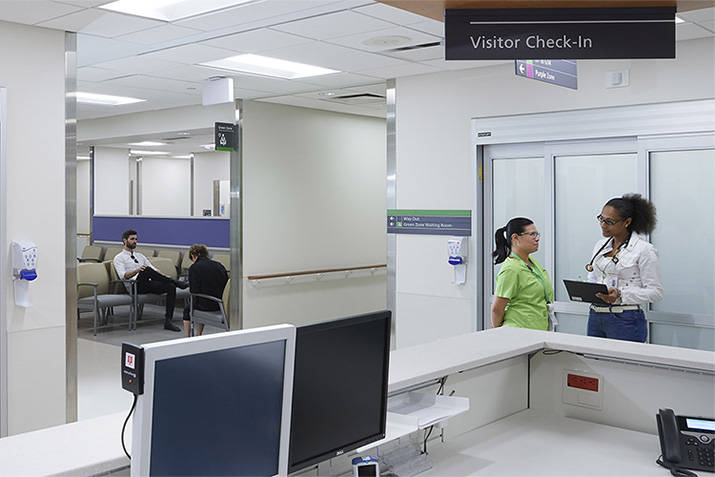 Imagine a bustling emergency room. Nervous patients. Hustling emergency personnel, efficient nurses calmly gathering background information. The environment is tense and active, yet there is still a profound need for privacy and peace. Now, you're in a classroom. The room is quiet, all eyes are on the teacher whose, clear, engaging voice captivates her audience. Finally, you've joined a group brainstorm. You and your colleagues are debating the best course of action. The environment is energetic yet respectful as others continue their work around you. These environments are very different yet, each space is made better by its ability to control and manage the noise within. So, how do we get there? How do we manage the acoustics in environments as diverse as these? The answer is through Targeted Acoustics.
---
May 22, 2019
Certainteed building scientists offer up an acoustical solution that is easy to replicate. Located approximately 30-miles outside of Philadelphia, East Whiteland Township is in the center of Chester County. The township building is typical of local government, a combination of office spaces and meeting facilities in a relatively no-frills municipal building.
---
May 17, 2019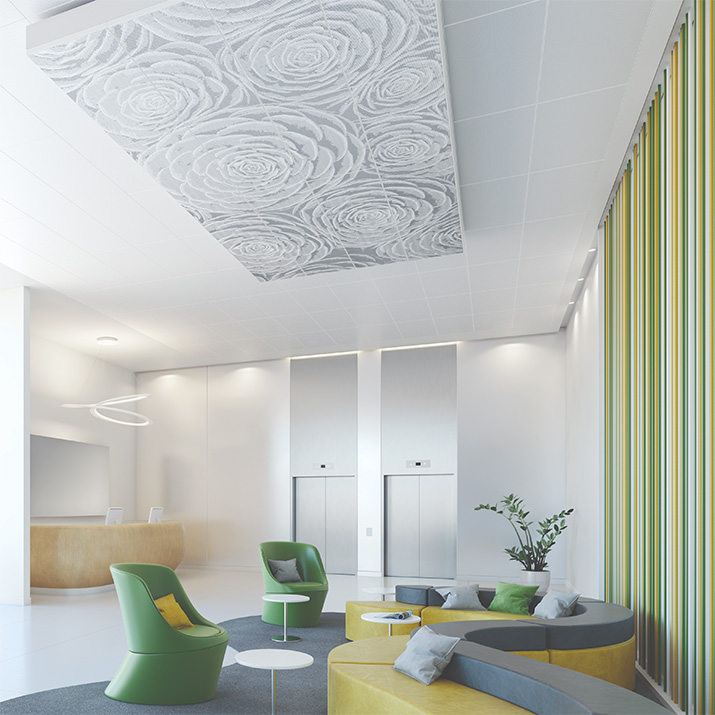 Custom image perforation capability from Armstrong Ceiling & Wall Solutions offers unique visual and acoustical performance.
---
March 5, 2018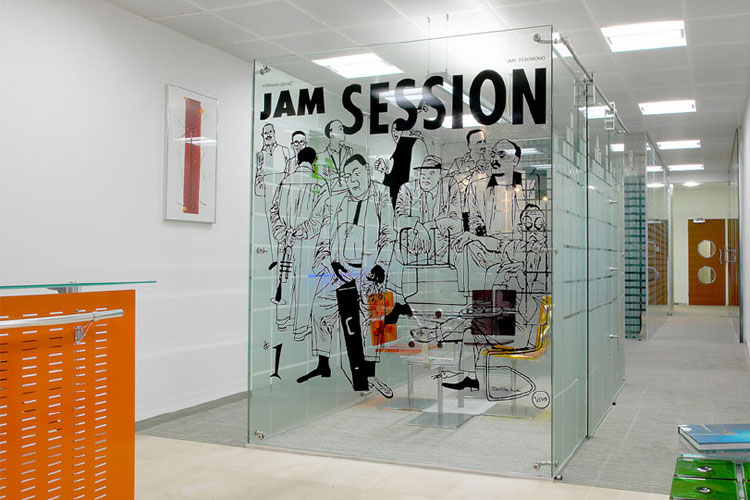 Incorporating glass into office interiors is a trend that has skyrocketed over the past 10 years. But this is more than just a trend; glass walls provide a number of practical benefits to offices and the people who work in them. They maximize space, minimize the need for interior light, and can even increase productivity and collaboration. These are some of the biggest benefits of outfitting your office with glass walls and doors.
---
February 6, 2018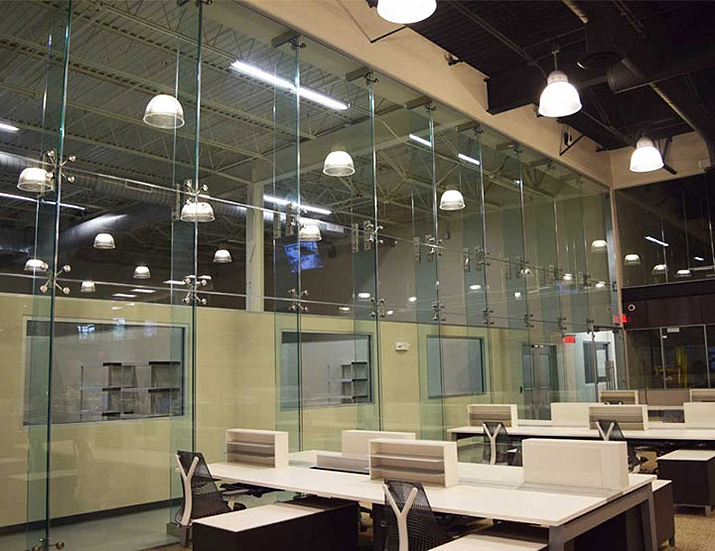 Advances in sustainable building have made it easier than ever to create green buildings and office spaces that take a minimal toll on the environment. From the highest point of your building to the lowest subterranean basement, there are steps you can take to make your building greener and more sustainable. Here are some of the ways buildings can become more environmentally friendly.
---
January 9, 2018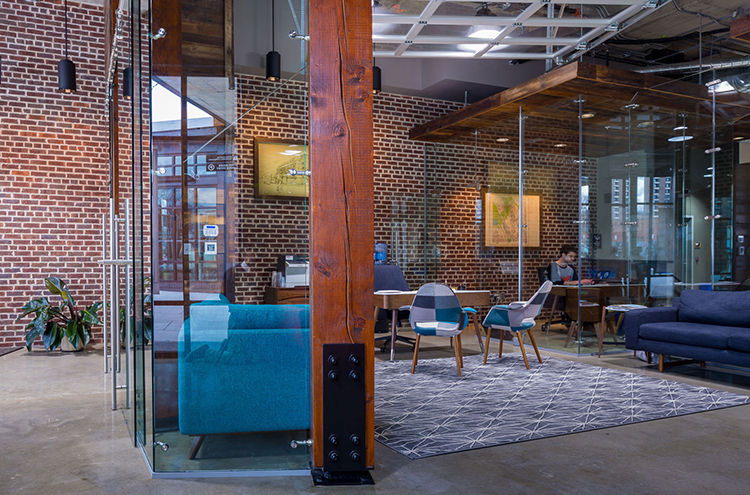 The debate still rages over whether closed or open office floor plans are better for productivity. Glass walls offer a compromise that makes the best of both worlds and provides a balance of collaboration and privacy that is ideal for many office set-ups. However, installing glass walls represents a significant investment, so before you commit to incorporating them into your workspace, check out these seven things to consider.
---
December 15, 2017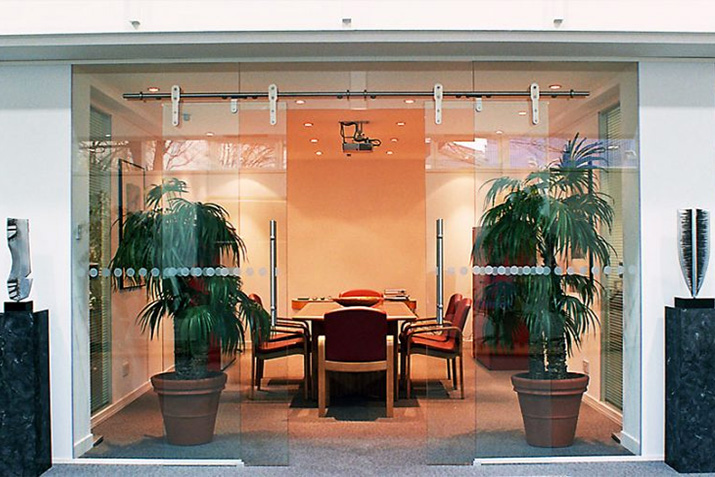 The typical point of entry into an interior environment tends to be simple, boring, and often mediocre. The primary purpose is to allow access, paying no attention to any crucial design attributes Avanti Eclipse sliding glass doors are a collection of quality Sliding Glass Door Systems that provide a contemporary solution to applying design and seamless flexibility.
---
November 9, 2017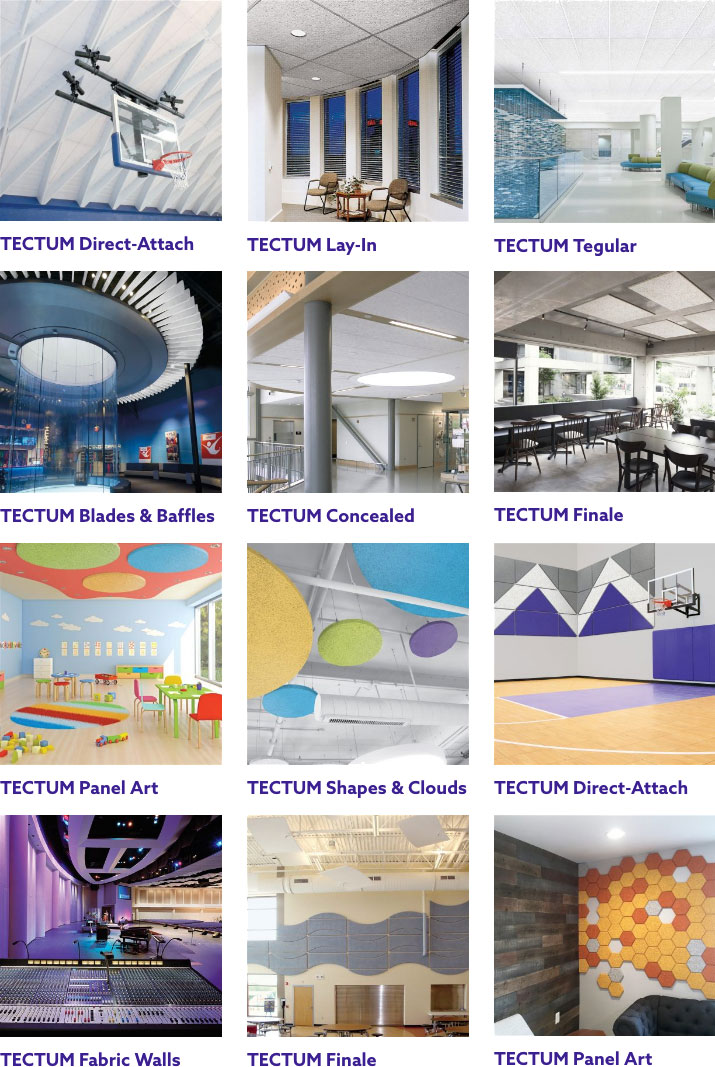 From a natural factory finish or white, to integration with COLORATIONS colors (that's 13 standard colors) or made-to-order Sherwin-Williams® colors, TECTUM panels can coordinate or complement your color palette with the sizes, shapes, and forms that make your designs happen.
---
October 4, 2017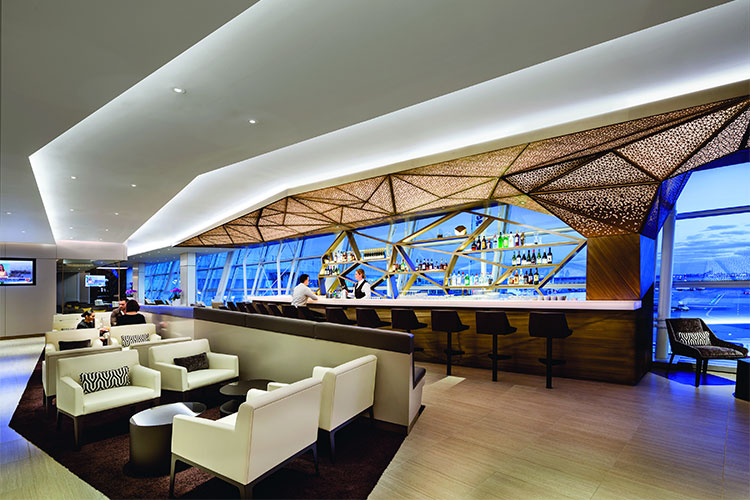 Colorful, online brochure offers inspiration for dozens of unique ceiling designs.
---
September 7, 2017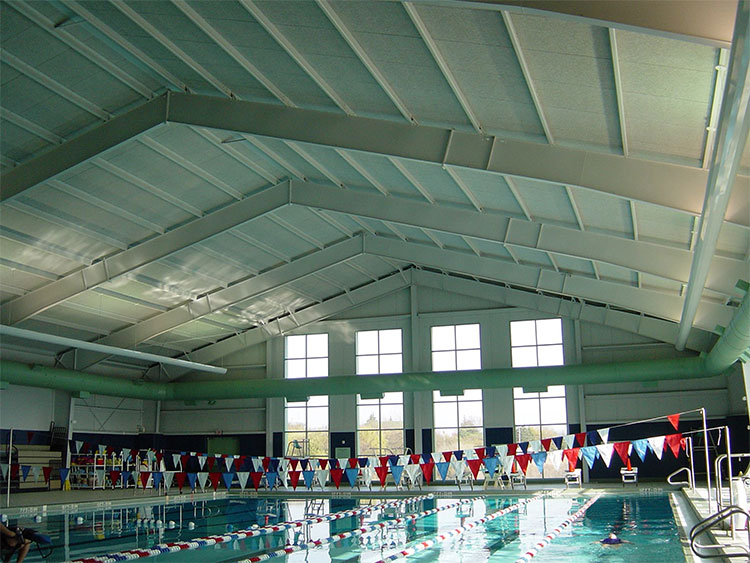 Have a sloped roof and need insulation you can nail? Tectum III Roof Deck is the acoustical solution for you.
---
August 21, 2017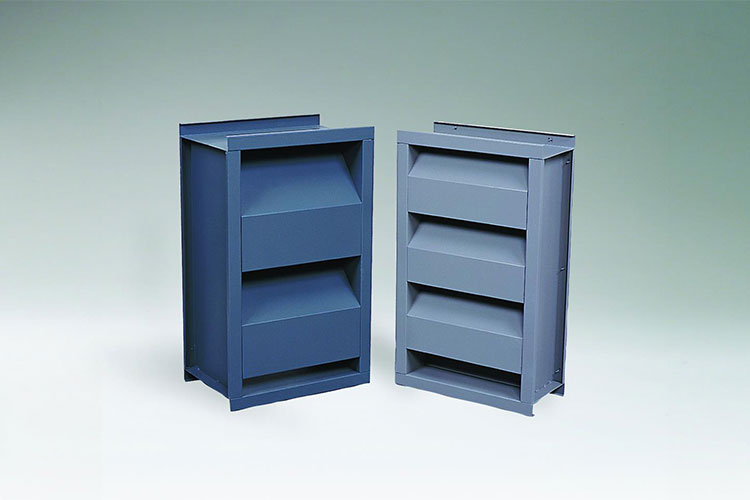 Ruskin Sound Control offers the most complete line of acoustical louvers on the market. All products are AMCA licensed for water penetration and air performance. The product is offered in standard galvanized steel or alternative aluminum construction, and can be offered in a wide variety of finishes. The LAS louver family includes standard or airfoil blade design and depths between 4" and 12".
---
August 18, 2017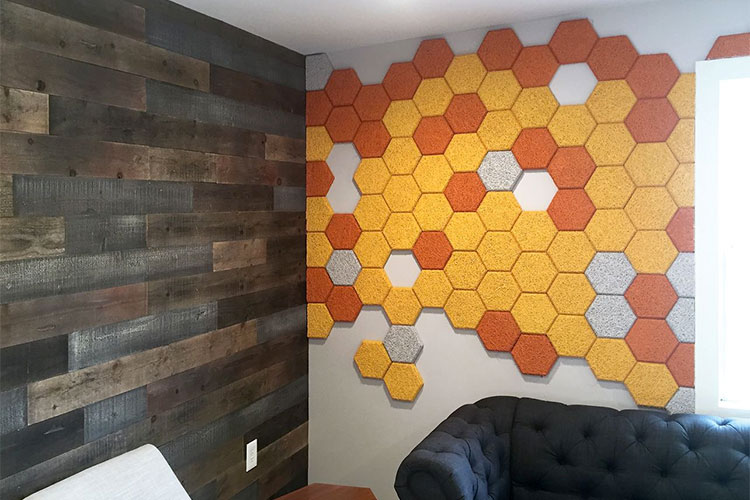 Tectum Panel Art has become wildly popular in the past year. Interested in seeing a sample? We'd be happy to send you one.
---
May 29, 2017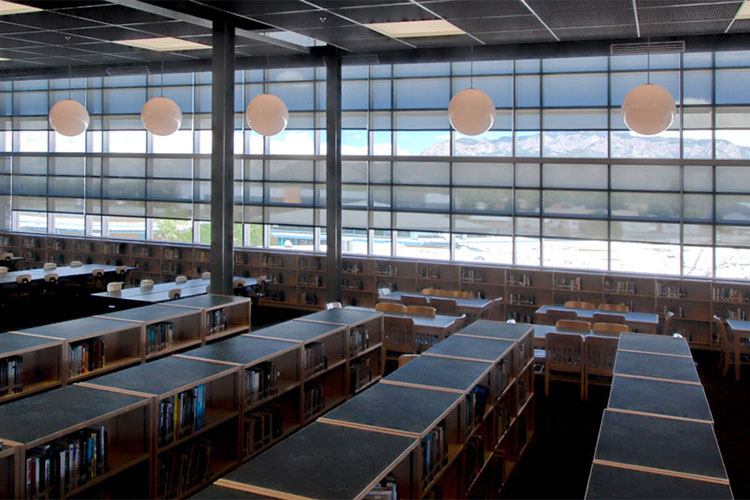 Draper has announced EchoControl, an innovative acoustical treatment that improves the acoustics within rooms by utilizing sound-absorptive materials.
---
May 17, 2017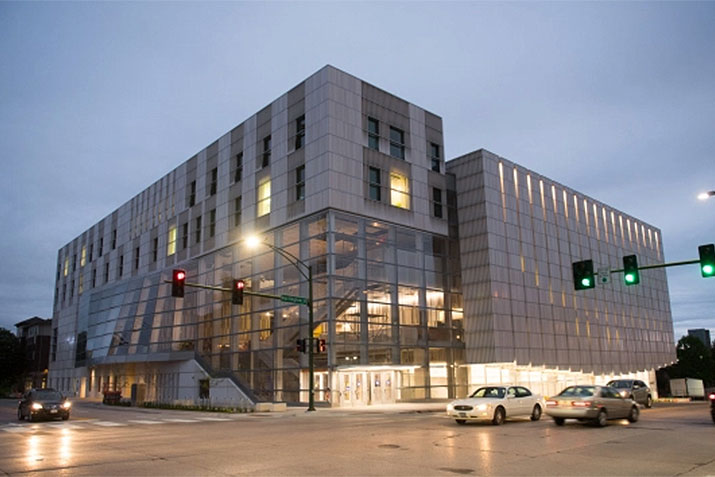 The University of Iowa (UI) School of Music in Iowa City celebrated its 110th anniversary with a new home – Voxman Music Building. Designed for durability, sustainability and the highest acoustic performance, the 190,000-square-foot project features energy-efficient window and curtainwall systems, finished and thermally improved by Linetec.
---
November 14, 2016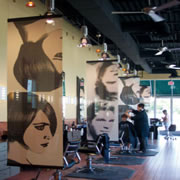 In a recent CEPro article entitled "6 Steps to Isolate Rooms for Sound," Home Theatre Designer Scott Bourquin discusses how to make a room quieter. Bourquin points out that "the quieter you make a room, the greater impression it gives of quality workmanship." So making rooms quieter can have benefits beyond the technical aspects.
---
November 11, 2016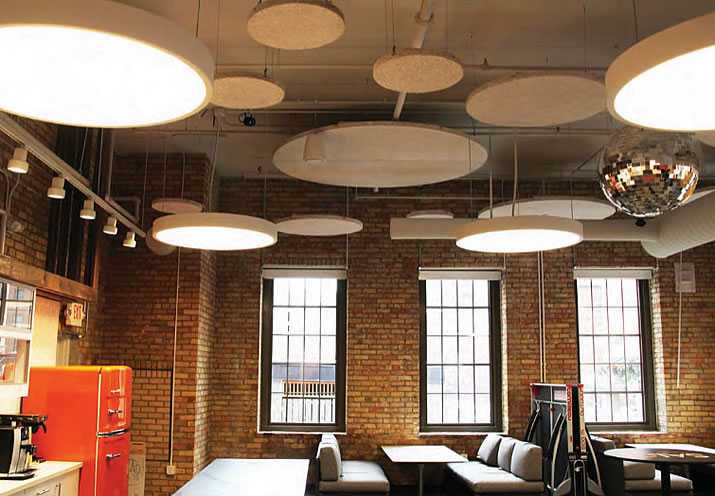 Easy to work with and install, Tectum Interior Panels are commonly used in new construction, retrofits and anywhere acoustic absorption, style and toughness are needed. They absorb sound and are tough enough to stand up to daily abuse in high-traffic, heavy-use areas.
---
October 10, 2016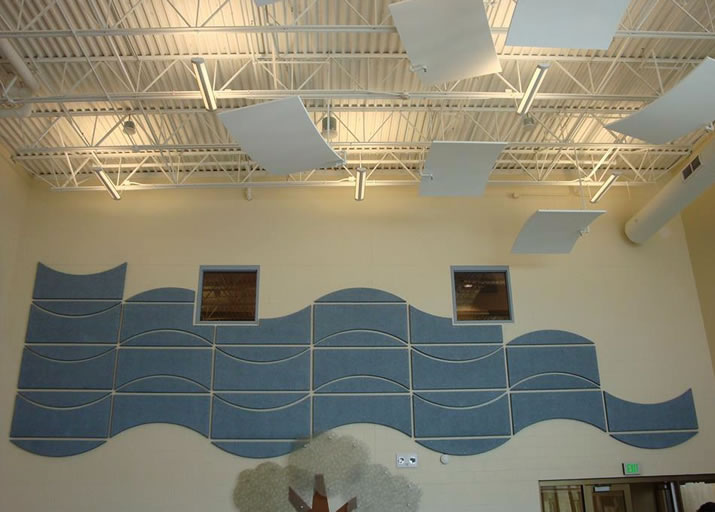 Tectum Finalé Interior Panels add extra noise absorption and contribute positively to the LEED certification program. With abuse resistance and the highest possible sound absorption, Tectum Finalé is the ideal design solution.
---
August 29, 2016

AvantiSystemsUSA supplies and installs a family of architectural glass wall and glass door systems. Inspired by European interior design, Avanti glass systems profile a slim line appearance with frame-less panels and sleek metallic hardware.
Isabel Bader Center (August 17, 2016), The Noise Control Solution - When Acoustics, Style & Toughness Are Required (March 11, 2016)