architecture - engineering - construction

2019 November
---
November 29, 2019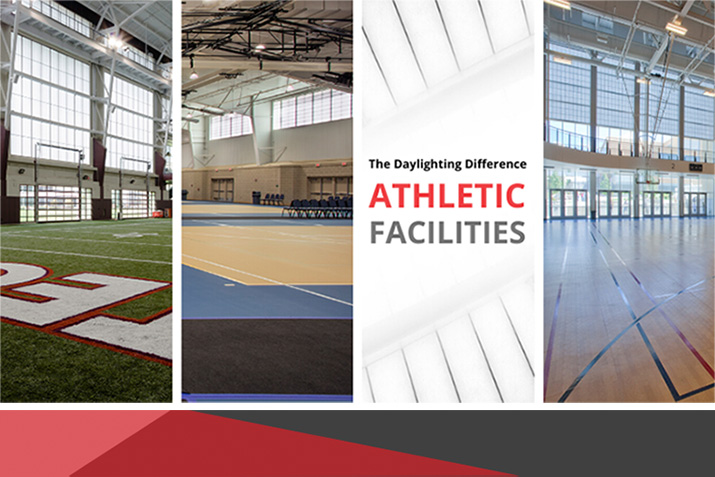 Belief in the sun's power to influence physical performance dates back to the first Olympic athletes of ancient Greece who were required to routinely bathe in the sunlight in preparation for competition; and as more studies on the subject emerge, it is becoming increasingly evident how based in fact this belief really is. Recent research has now confirmed the sun's role in everything from reducing the risk of sports-related injuries and regulating the release of muscle-building hormones like testosterone to developing healthy sleep habits and improving reflexes. And as more athletic competitions move to indoor gymnasiums, arenas, and practice facilities, it is more important than ever that athletes have access to the abundant advantages of natural daylight during indoor workouts as well.
---
November 27, 2019
Alarms are sounding, lights are flashing, and there is a sense of panic in the air. Security entrances, which provide a seamless access control solution in all types of buildings, are usually not intended to be the only means of emergency egress from a facility. Even so, some security entrance types such as tripod turnstiles, full height turnstiles, revolving doors and security portals, can be a main component of your emergency egress plan that can help ensure a safe evacuation.
---
November 25, 2019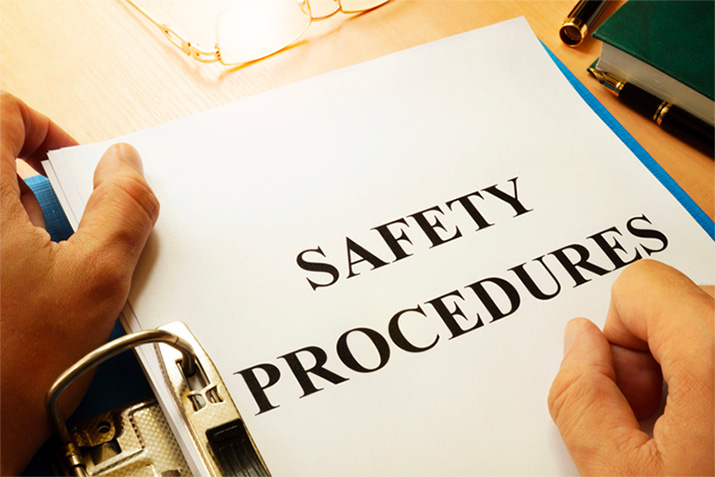 Corporate offices are among the locations most susceptible to gun violence—and least prepared to respond effectively. In America, violent crime has steadily declined since the 1990s. But the workplace has proven to be an anomaly: Workplace shootings are on the rise. Today, the bulk of American active shooters attack places of business. And yet, very few businesses embrace substantive active shooter training and prevention.
---
November 22, 2019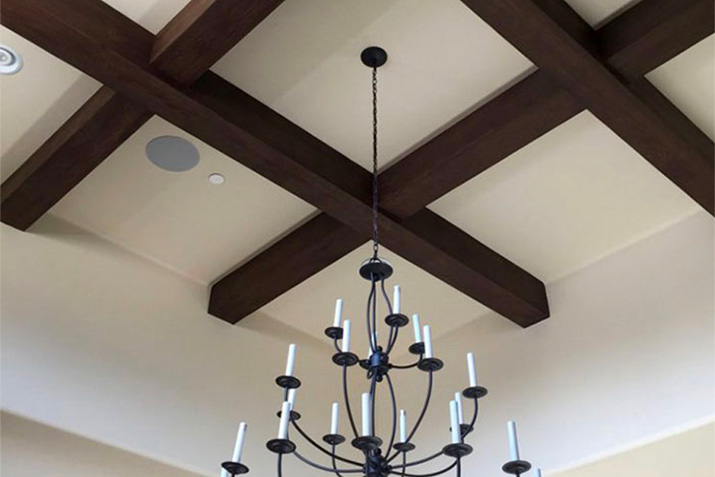 Looking to add a little character to your space? Seeking decorative items on a budget? Look no further than decorative faux wood beams. They make it possible to style and refine your space in a cost-effective, elegant, and sophisticated manner.
Faux wood beams transform any space with their natural wood finish. Let's look a little bit closer at what makes them such a good choice for your home.
---
November 20, 2019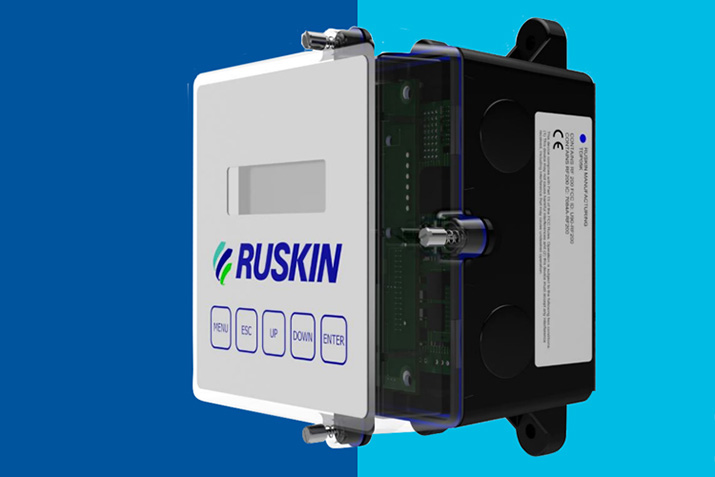 Take a Look at the New Advanced Thermal Dispersion Airflow Measurement System Flyer- Showing the TDP05K and AIRFLOW-IQ. The TDP05K Advanced Thermal Dispersion air measurement system is changing the way air measurement is delivered.
---
November 18, 2019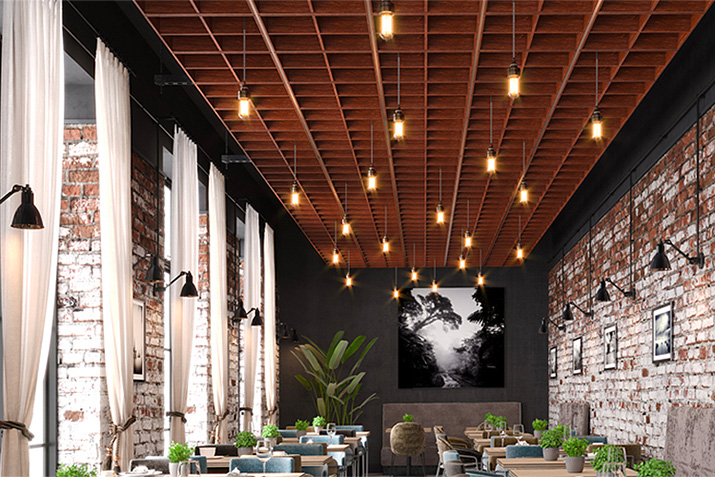 We've made it easy to select and specify wood ceilings and walls by offering the most popular products, species, finishes and sizes. From lay-in panels and grilles, to linear planks and canopies, CertainTeed's complete line of wood ceilings and walls gives you all the styles you're looking for, all at a superior value.
---
November 15, 2019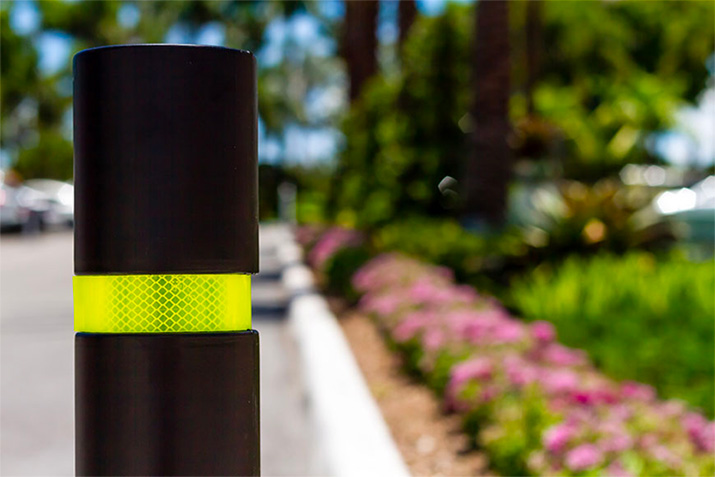 Bollards—the short posts that mark perimeters and guide traffic—are often made of steel or concrete, designed to stop a car in its tracks. Yet in some places, site planners don't want a fixed bollard that could do vehicle damage or stop a car. Emergency vehicles may need to access a curb, even across a bike lane. Drivers often bump parking stops while trying to get fully into a space, and a hard bollard may cause unnecessary damage. In parking lots, having a lane marker may be necessary to separate traffic lanes—but frustrate wide-turning trucks. In these situations, a flexible solution is needed.
There have been two major approaches to designing flexible markers. In Europe, flexible bollards, based on regular traffic bollards, have become the norm. In North America, flexibility often comes from traffic-safety equipment, like channelizers and delineators. What is the difference between these approaches?
---
November 13, 2019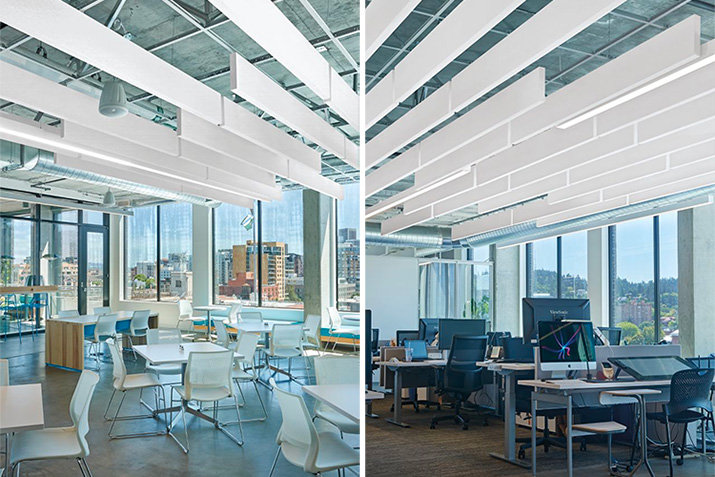 While the blades layout in this open structure space appear to be randomly patterned, they're anything but.
The panels are actually clustered over workstation areas for better speech intelligibility.
Step inside this smart #workspace design:
---
November 11, 2019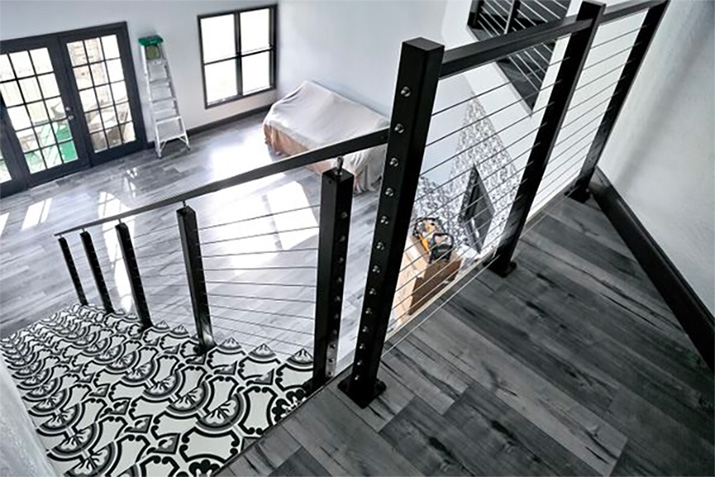 Sporting a stark black-and-white color scheme and eye-catching tile designs, this interior certainly makes a statement. Our black aluminum cable railing is the perfect accent. Black aluminum cable railing looks amazing against the intricate design of these tiles.
---
November 8, 2019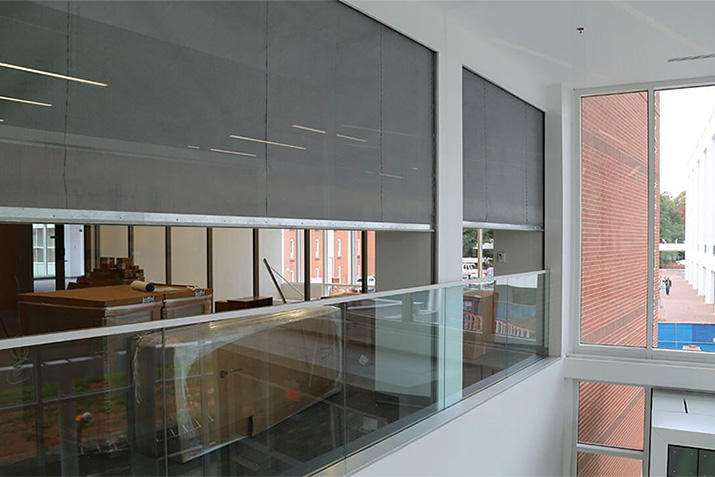 Fire suppression systems are required for all commercial buildings and some new residential buildings, as well. While it is possible to retrofit a building to include a suppression system at any time, it's often the most cost-effective solution to include one during the building design phase of the project. More and different methods of fire suppression can be included during design versus a retrofit where options may be more limited by the building or by expense.
Building a fire suppression system during the design stage is the most effective way of ensuring that you not only meet state or federal building codes, but also help minimize the risk and potential damage to the building in the event of a fire.
---
November 4, 2019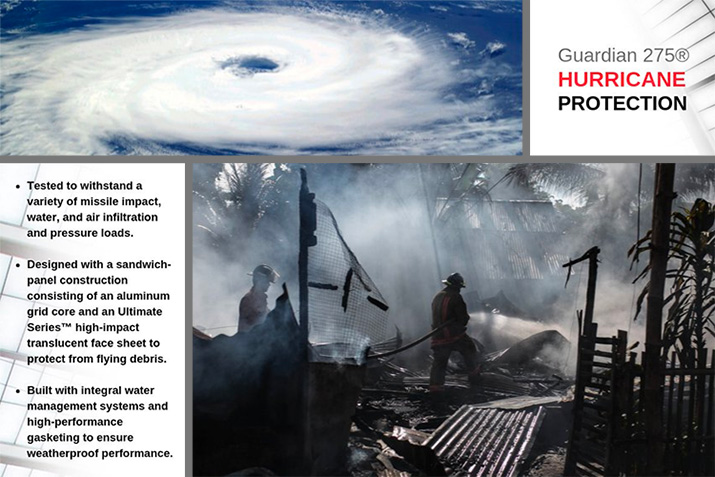 Major's Guardian 275® Hurricane Systems make it possible to protect your building from the damage of natural disasters without sacrificing the benefits of natural daylight.
---
November 1, 2019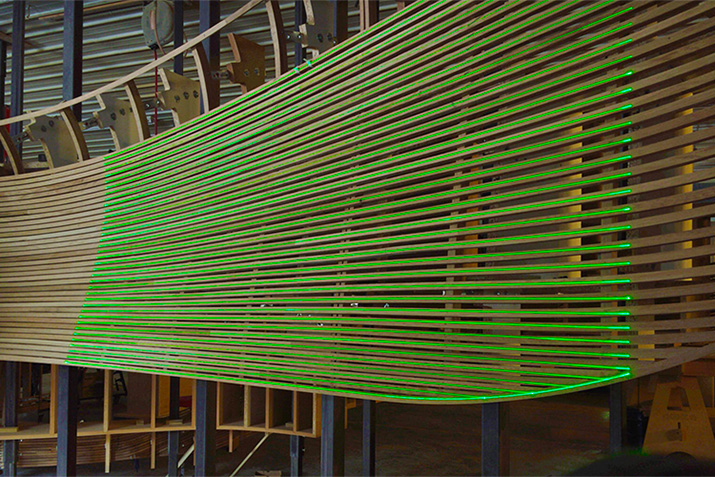 Trahan Architects used augmented reality to overcome production/acoustic challenges designing Atlanta's Coca-Cola Stage using hand-crafted millwork. This year, AIA awarded the stunning design with its Innovation Award.