architecture - engineering - construction

Wood
---
March 24, 2023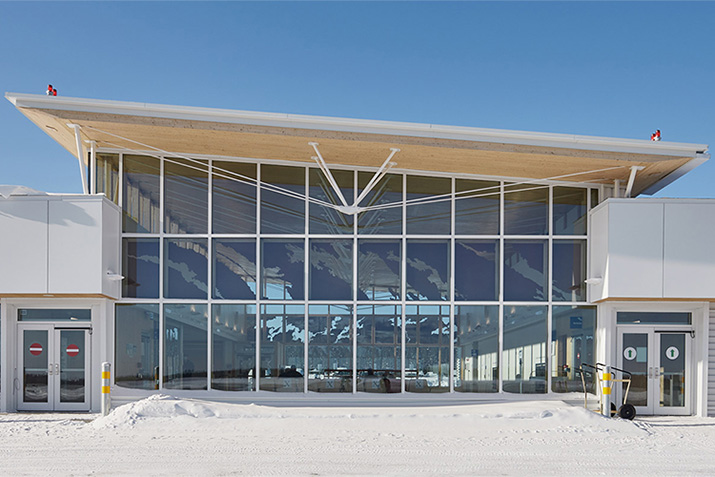 Unicel Architectural's timber curtain wall at the Chibougamau-Chapais Airport was recently honored at the Cecobois Awards of Excellence gala. The project won the prize for best institutional project under 1,000 square meters.
---
March 15, 2023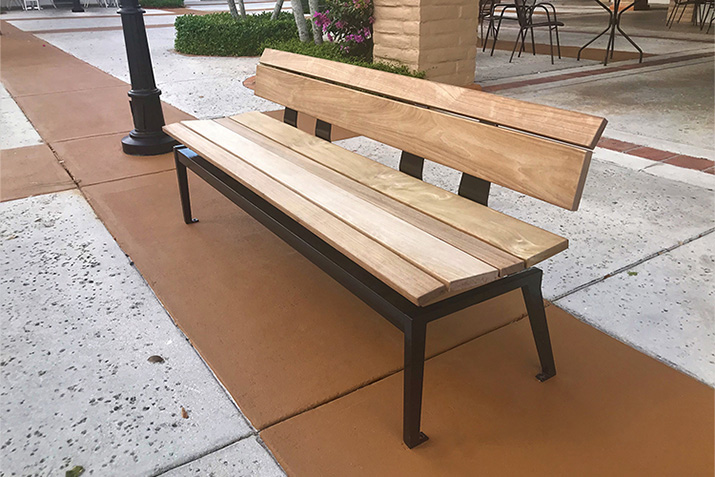 The exclusive Thomas Steele Lofty™ Series is a modern wood design that combines a sleek look and charming character for a luxury feel.
---
March 2, 2023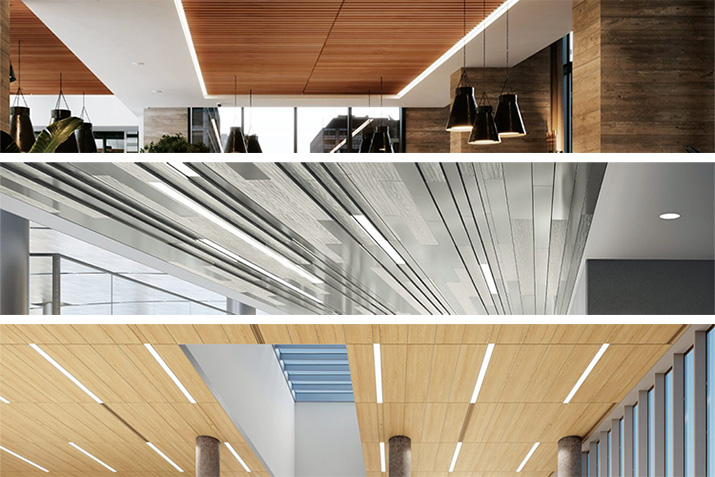 Enhance indoor environmental quality and bring occupant well-being to the forefront of your space by incorporating natural elements into your design. With a broad portfolio of wood and wood-look options, there's a nature-inspired solution that's perfect for every space.
---
January 4, 2023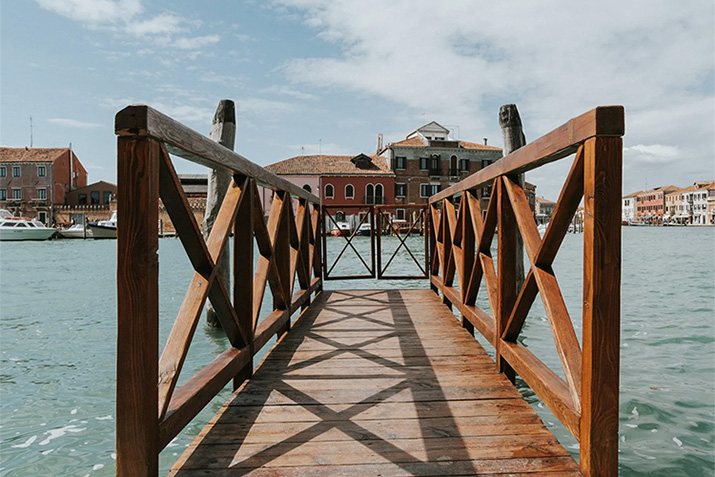 ---
November 18, 2022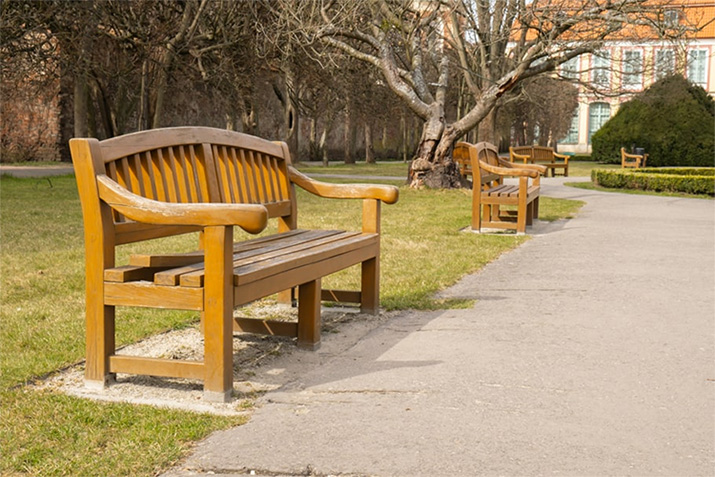 Save time and money on maintenance by choosing the best wood for your location. When it comes to building wooden benches and other site furniture, the ideal piece is not only durable, but inviting to people using your space. While all wood will require some degree of maintenance, choosing certain species during construction can drastically reduce the amount of time and effort needed to preserve its aesthetic value and structural integrity.
---
November 11, 2022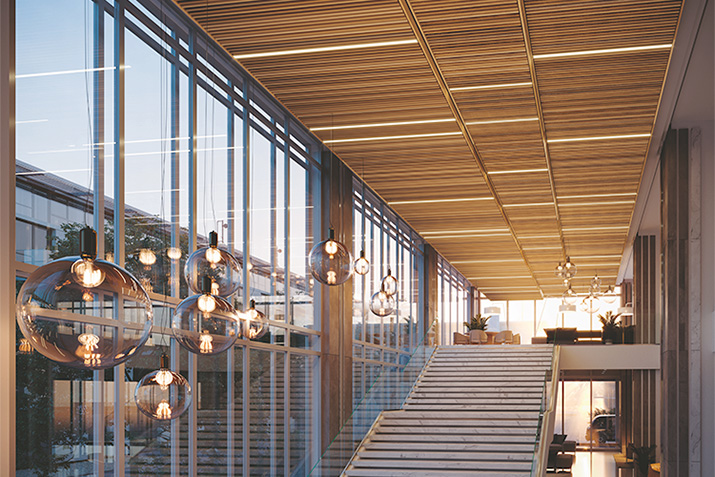 Enhanced structural design; available in 11 standard finishes.
With the introduction of WoodWorks® Grille – Forté Ceiling and Wall Panels, Armstrong offers the beauty of solid wood in the industry's largest selection of standard grille designs. Notched alignment backers improve the structure, minimizing the naturally occurring twist of solid wood.
---
May 2, 2022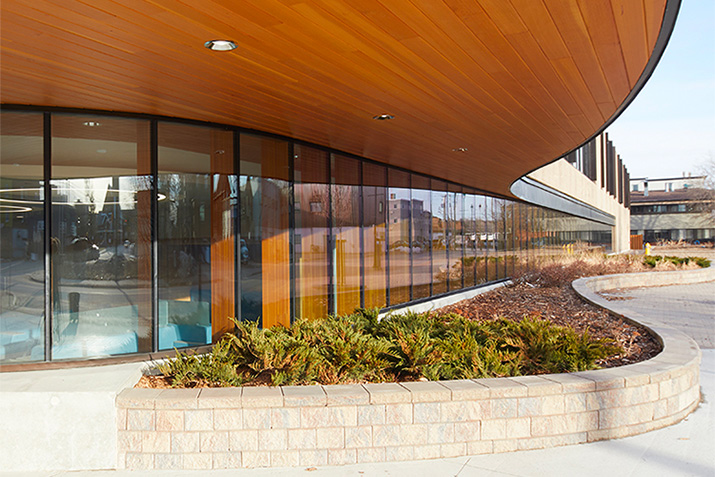 Timber curtain walls combine the elegance of wood with floor-to-ceiling glazed facades to deliver an architecturally stunning, high-performing timber-and-glass wall with unparalleled sightlines and visibility. Unicel Architectural timber curtain walls are powered by our industry-leading glass and glazing know-how, along with German RAICO Therm+ technology with its own invisible connector system and three-level drainage system. They can be installed on buildings with steel, concrete, or timber structures, and can even accommodate designs requiring load-bearing curtain walls.
---
October 20, 2021
Explore METALWORKS Effects Wood Looks for both interior and exterior spaces.
---
February 8, 2021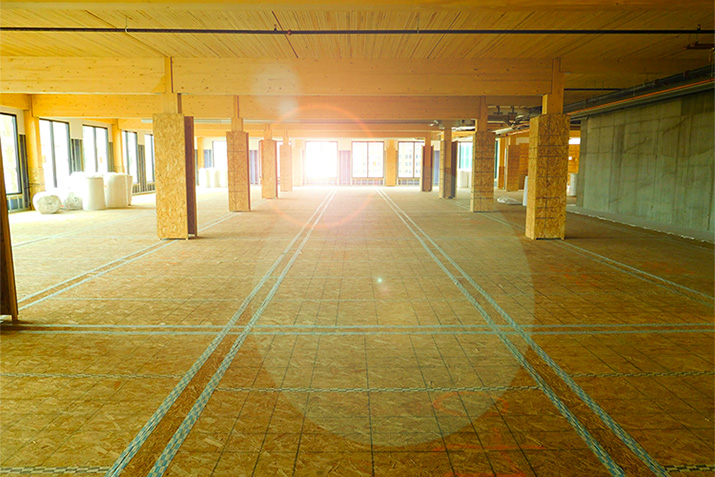 Mass Timber continues to revolutionize the construction industry. Maxxon has performing sound tests and providing sound control, Acousti-Mat® Systems since the trend emerged in the United States.
---
June 12, 2020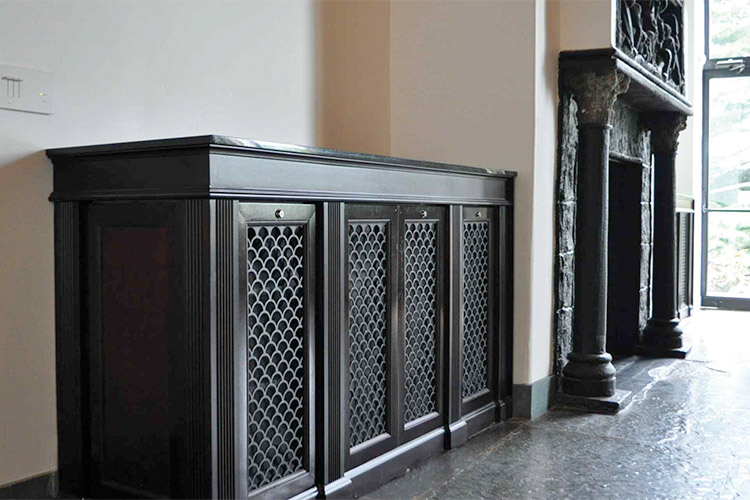 This stately fieldstone mansion, built in the mid-1800's, was a vacation home to famous Presidents and Authors. Custom Period-Matched Perforated Grille PatternsCustom fabricated bronze perforated grilles blended nicely with the rich mahogany woodwork that has stood for over 100 years.
---
May 15, 2020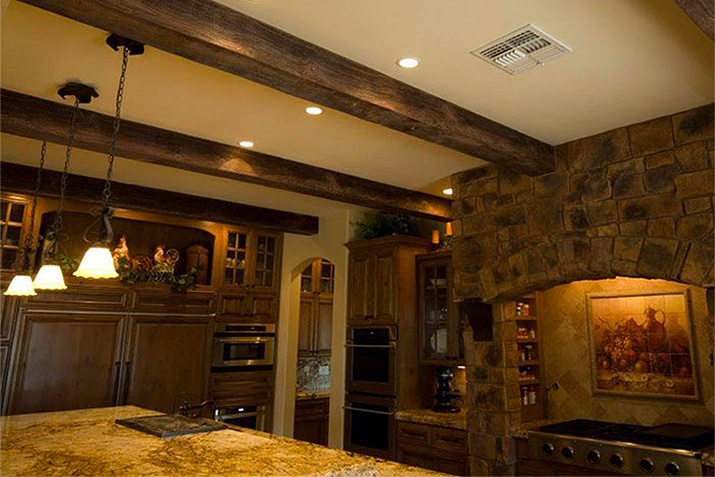 Tray ceilings, also known as a recessed ceilings or inverted ceilings, are simple and versatile and work well with all styles of architecture and design. They convey a feeling of openness that benefits small rooms and add detail to the stark ceilings that fill expansive rooms. As they're often accompanied by other details, like contrasting colors, ornate molding, and special lighting effects, tray ceilings work well in open living areas and formal dining rooms where most people relax and linger - and can truly appreciate their appeal.
---
April 18, 2020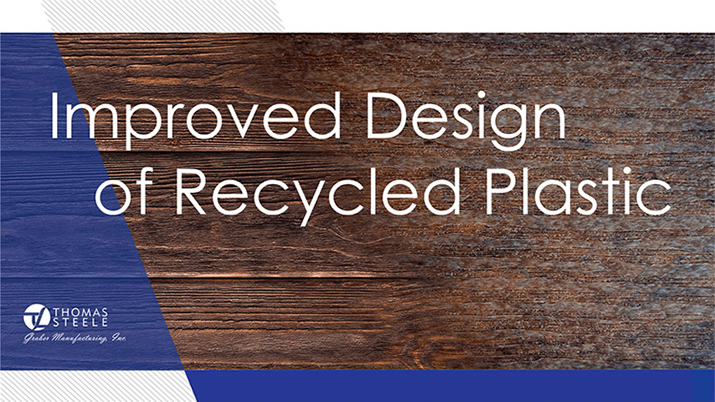 Nothing beats the look of wood. At least, that's been the prevailing thought in outdoor site furnishing design for quite some time. But wood has its blemishes as well. Not necessarily physical blemishes. Those are often revered and referred to as 'character'.
---
November 22, 2019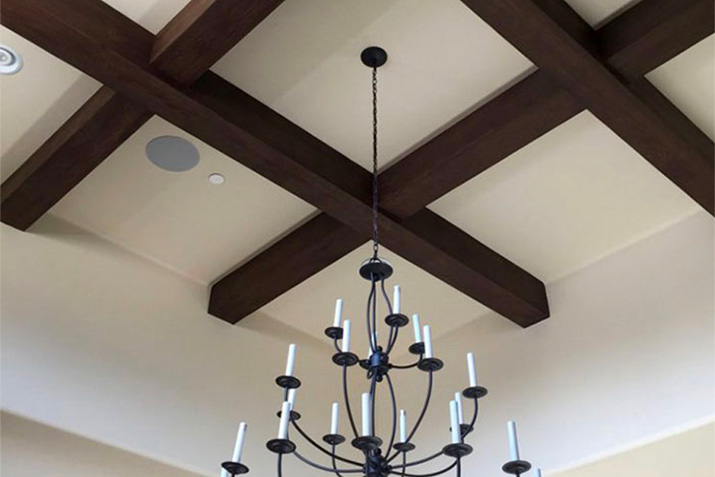 Looking to add a little character to your space? Seeking decorative items on a budget? Look no further than decorative faux wood beams. They make it possible to style and refine your space in a cost-effective, elegant, and sophisticated manner.
Faux wood beams transform any space with their natural wood finish. Let's look a little bit closer at what makes them such a good choice for your home.
---
November 18, 2019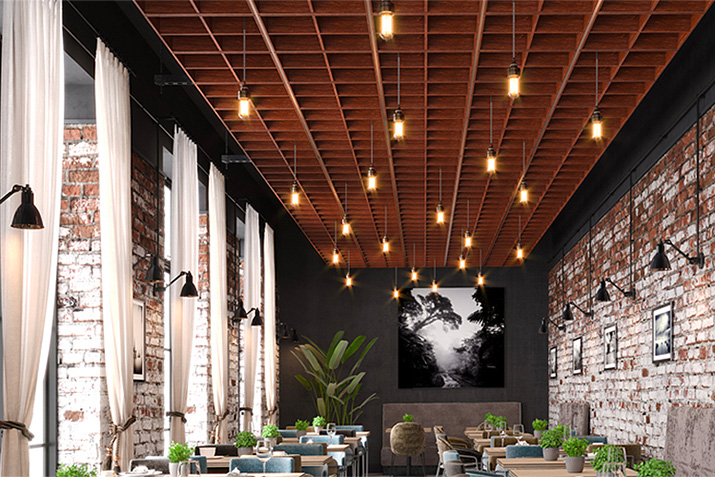 We've made it easy to select and specify wood ceilings and walls by offering the most popular products, species, finishes and sizes. From lay-in panels and grilles, to linear planks and canopies, CertainTeed's complete line of wood ceilings and walls gives you all the styles you're looking for, all at a superior value.
---
October 25, 2019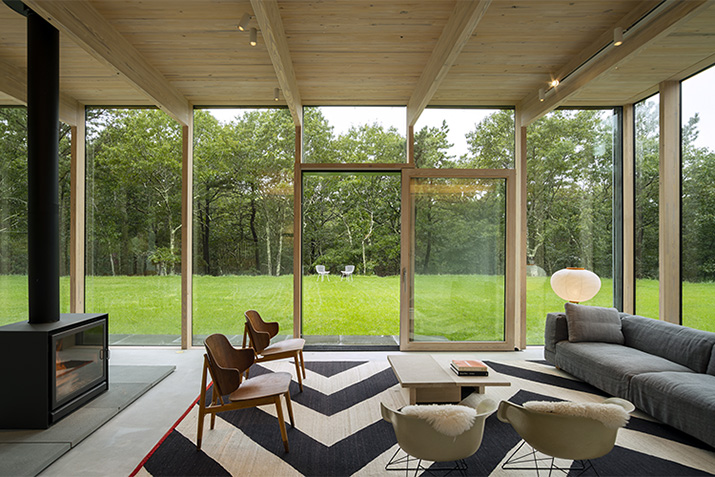 Architect Jerome Engelking was engaged to create a nature-infused vacation retreat for a growing family on a wooded property on Long Island, NY – an architectural space that was to be a natural extension of the landscape.
His mandate was challenging. The house had to be open, yet private. Warm and natural, but with daylighting and heat controls. Stylish, yet exceedingly functional. Modern, but with an organic aesthetic. And it had to have wood framing that would support the roof structure – a very unique architectural feature. All in all, a tall order!
---
April 8, 2019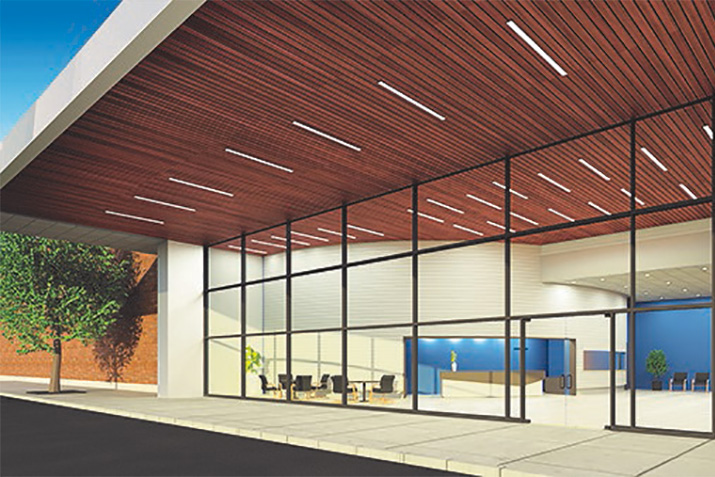 The beauty and warmth of solid wood linear ceiling panels can now be extended from indoors to outdoors with the introduction of WoodWorks® Linear Exterior Solid Wood Panels from Armstrong Ceiling Solutions. Made from Western Hemlock, the panels are specially manufactured to withstand outdoor conditions, making them suitable for use on the underside of soffits, overhangs, and other exterior surfaces that are not directly exposed to the elements.
---
April 5, 2019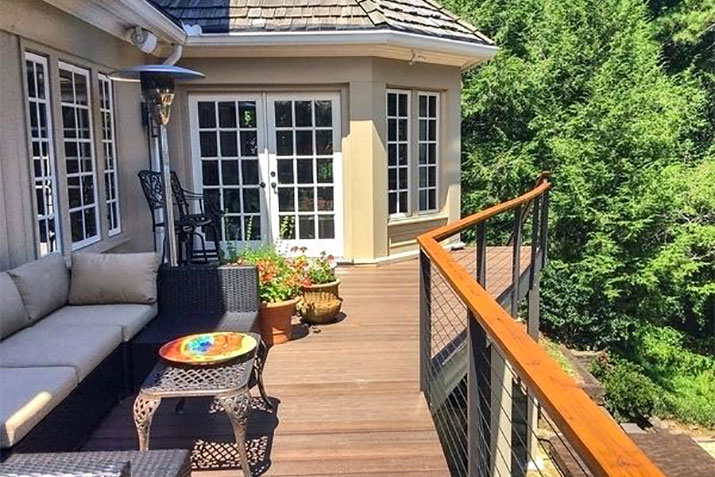 This backyard deck follows the curves of its house and overlooks a nearby river. Our bronze aluminum cable railing system keeps this beautiful view open and perfectly matches the deck furniture. The cedar top rail adds a natural touch that livens up the living space with its bright color.
---
August 24, 2018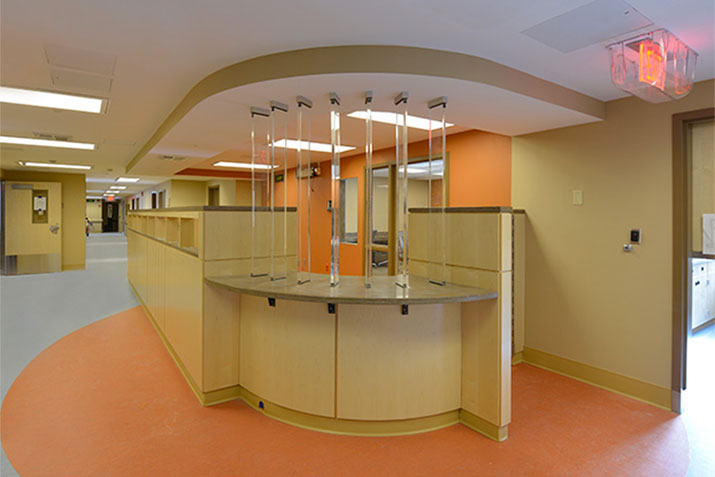 Balancing the need for strength and security along with patient comfort is an important goal of behavioral health facility managers and their building design teams. The desire to develop a wood door robust enough to satisfy the physical abuse requirements of behavioral health patients has been an exhausting challenge to concerning architects. At the architect's request, AMBICO has stepped forward with our latest product to satisfy this demand.