architecture - engineering - construction

Wood
---
October 25, 2019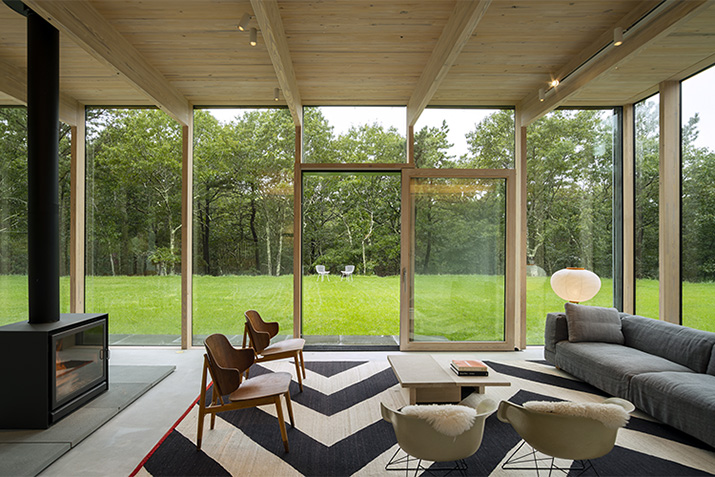 Architect Jerome Engelking was engaged to create a nature-infused vacation retreat for a growing family on a wooded property on Long Island, NY – an architectural space that was to be a natural extension of the landscape.
His mandate was challenging. The house had to be open, yet private. Warm and natural, but with daylighting and heat controls. Stylish, yet exceedingly functional. Modern, but with an organic aesthetic. And it had to have wood framing that would support the roof structure – a very unique architectural feature. All in all, a tall order!
---
April 8, 2019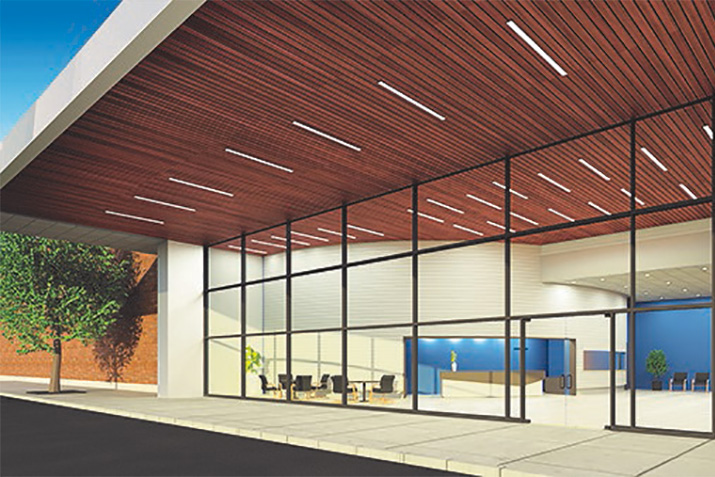 The beauty and warmth of solid wood linear ceiling panels can now be extended from indoors to outdoors with the introduction of WoodWorks® Linear Exterior Solid Wood Panels from Armstrong Ceiling Solutions. Made from Western Hemlock, the panels are specially manufactured to withstand outdoor conditions, making them suitable for use on the underside of soffits, overhangs, and other exterior surfaces that are not directly exposed to the elements.
---
April 5, 2019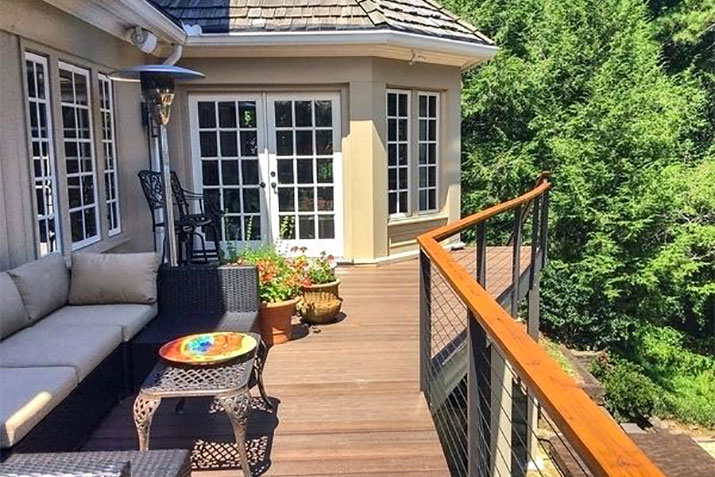 This backyard deck follows the curves of its house and overlooks a nearby river. Our bronze aluminum cable railing system keeps this beautiful view open and perfectly matches the deck furniture. The cedar top rail adds a natural touch that livens up the living space with its bright color.
---
August 24, 2018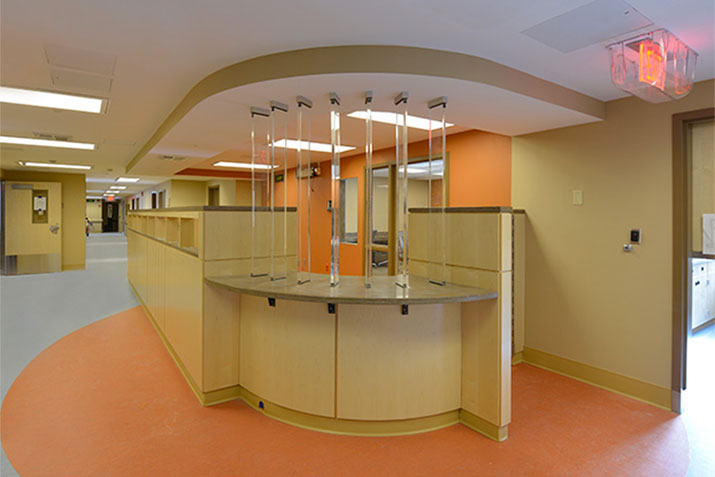 Balancing the need for strength and security along with patient comfort is an important goal of behavioral health facility managers and their building design teams. The desire to develop a wood door robust enough to satisfy the physical abuse requirements of behavioral health patients has been an exhausting challenge to concerning architects. At the architect's request, AMBICO has stepped forward with our latest product to satisfy this demand.
---
April 26, 2017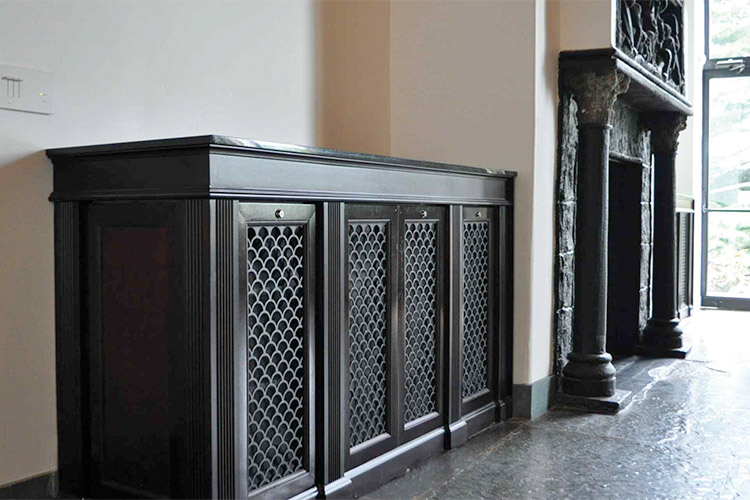 This stately fieldstone mansion, built in the mid-1800's, was a vacation home to famous Presidents and Authors. Custom Period-Matched Perforated Grille PatternsCustom fabricated bronze perforated grilles blended nicely with the rich mahogany woodwork that has stood for over 100 years.