architecture - engineering - construction

Sustainability
---
March 17, 2021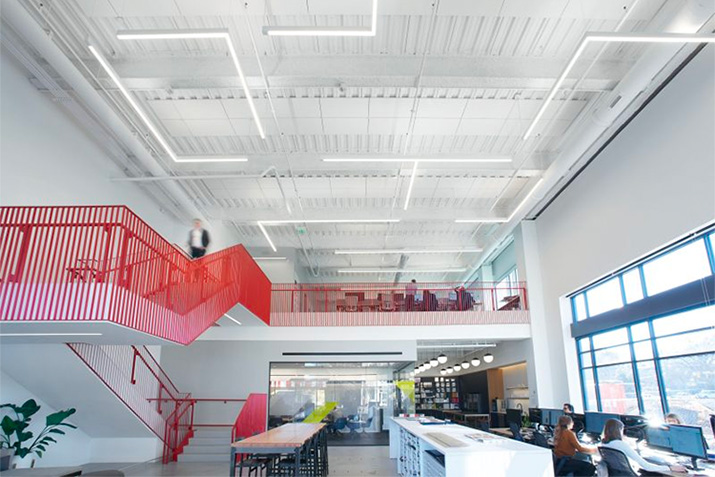 LYRA PB Direct-Apply Acoustical Ceiling and Wall Panels provide sustainable and acoustical options for a wide variety of applications and install direct-to-structure using adhesive.
---
August 14, 2020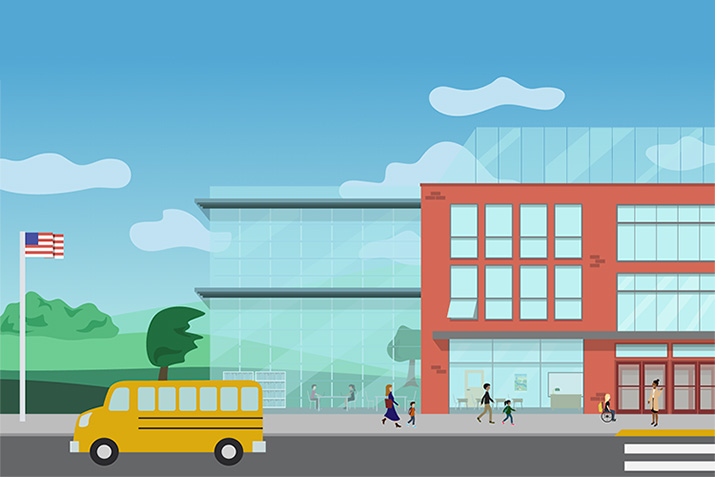 Recognizing the occupant benefits of natural light, flexibility, and fresh air, architects are increasingly designing schools with ample amounts of glass and open, versatile layouts. Here's a look at what's driving trends in school design—and how the façade plays a crucial role.
---
April 13, 2020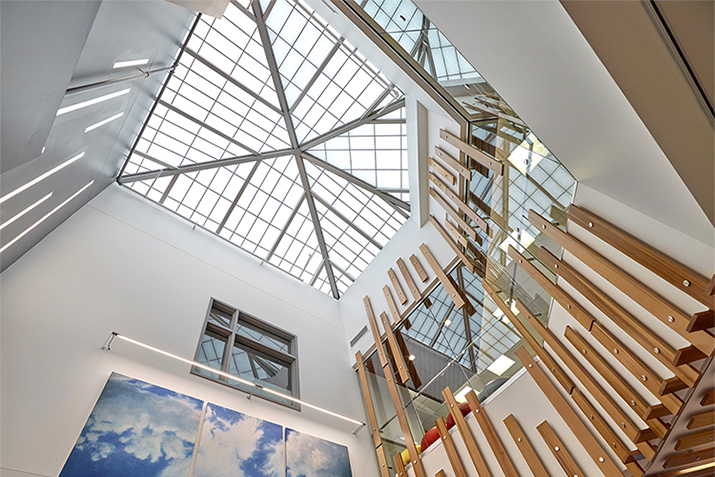 Given that a large fraction of greenhouse gas emissions are the result of burning fossil fuels to produce electricity, one of the most significant steps a company can take towards a sustainable future is curbing its electricity use. Fortunately, one of the largest consumers of electricity is also one of the most easily replaced.
---
January 15, 2020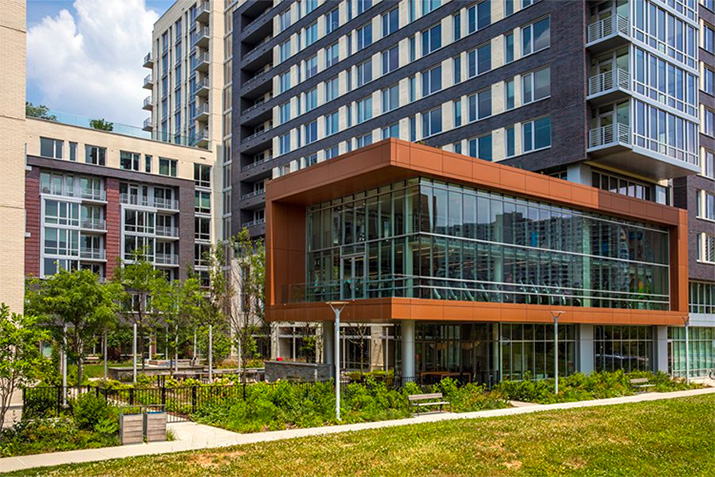 People of all ages continue to move into multifamily communities, requiring developers to meet a range of needs. Kawneer delivers systems and solutions that offer the performance, aesthetics and sustainability required by today's multifamily applications.
---
December 13, 2019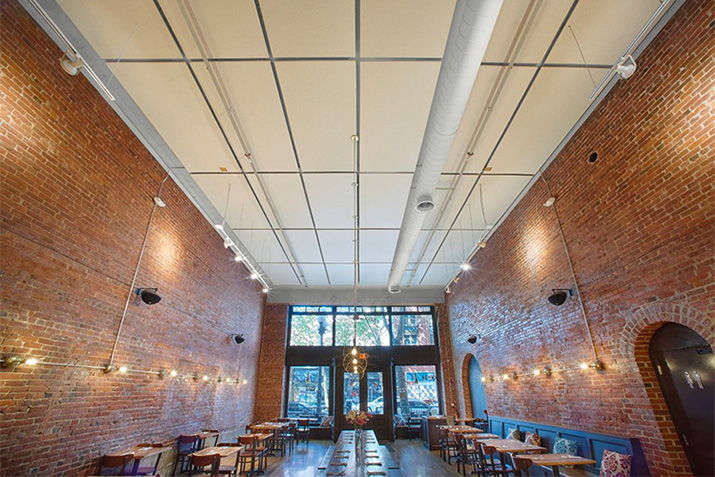 Nirmal's, rated one of the hottest restaurants in the country, brought in the accolades, but needed to bring down the noise, too. Hear how the owner quieted the space while preserving the ambiance.
---
October 7, 2019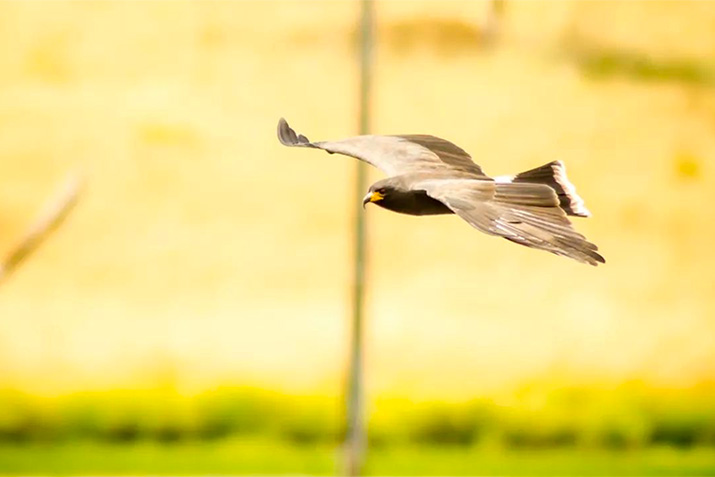 The statistics sound like something from an Alfred Hitchcock movie. Every year in the United States, more than one billion birds die flying into buildings. Yes, one billion. In fact, one of every ten adult breeding birds succumb in this manner, and because 100 eggs are usually needed to produce one adult breeding bird, that's like losing 100 birds each time one adult breeding strikes a building.
---
September 25, 2019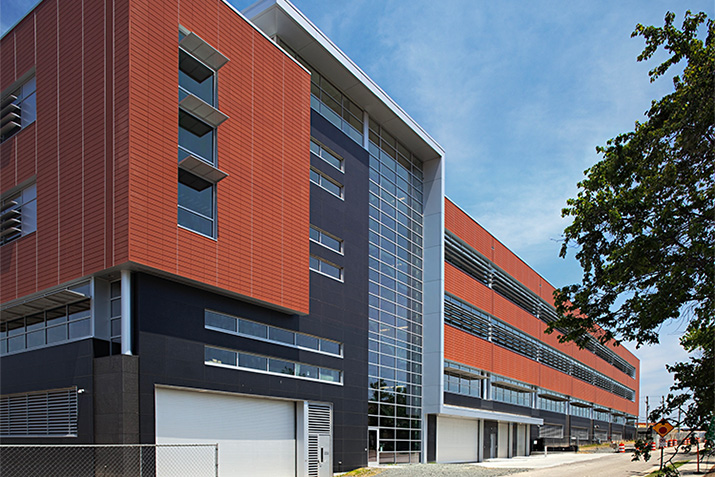 The Durham County Human Services Complex in Durham, NC is designed as a courtyard building using Terracotta Rainscreen Facades to give the building an urban presence while the internalized courtyard is a hidden gem within the urban setting.
---
July 5, 2019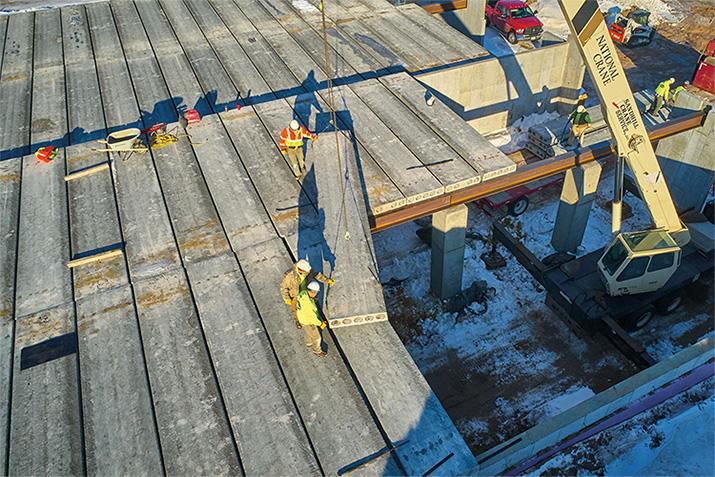 For architects and engineers, sustainable construction is no longer a buzz word – it makes sense. According to the National Precast Concrete Association, sustainable construction refers to meeting present day needs without sacrificing the needs of future generations. Following sustainable construction practices reduces our environmental impact, improves air quality for communities, and can lower operating costs for buildings. In addition, sustainability focuses on building long lasting infrastructure. The American Society of Civil Engineers' most recent report card gives America's infrastructure a D+ grade.
---
June 17, 2019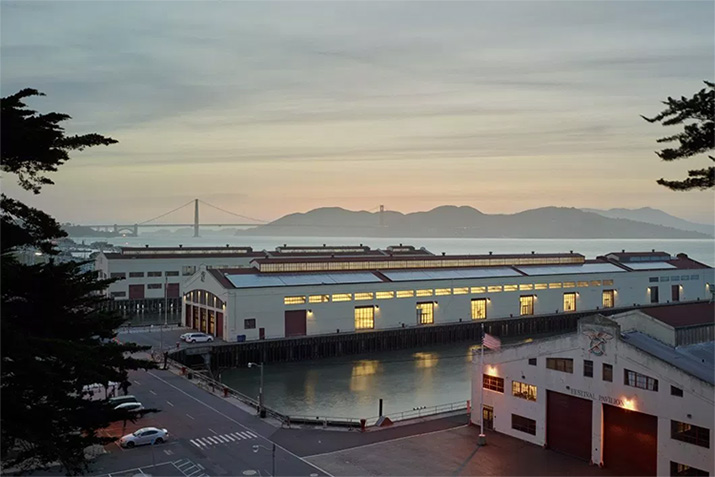 Almost every city in America has a historic building awaiting a rebirth. Whether it's a 300-year-old church, a 19th century warehouse, or even a 1950's gas station, there is potential for great new spaces in your community. Every year AIA's Committee on the Environment recognizes ten innovative projects that integrate design excellence with environmental performance. Beyond rigorous sustainability and ecological criteria, special attention to community and wellness factors is critical for selected projects. This year's COTE Top Ten featured more adaptive reuse projects than ever before, signifying that the social and health value of these properties is on the rise.
---
May 27, 2019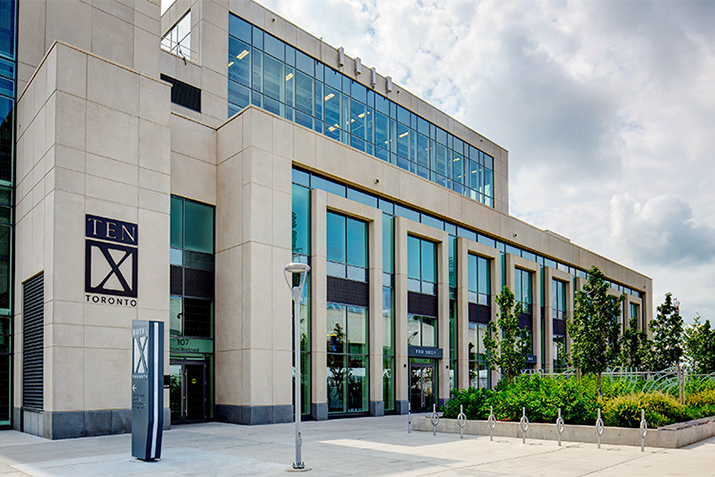 High style and eco-conscious design are often perceived as mutually exclusive. Hotel X Toronto—the latest addition to the Library Hotel Collection's portfolio of international boutique hotel properties—boldly challenges this assumption.
---
May 24, 2019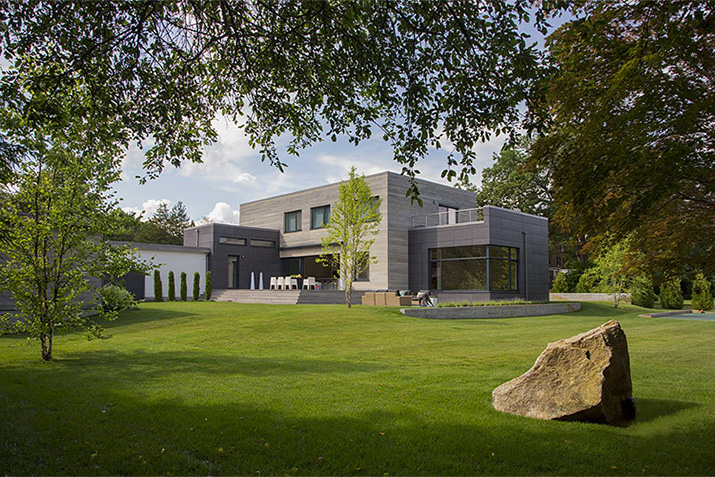 Once overshadowed by high costs and low aesthetics, residential solar energy applications are now brightening the landscape, thanks to technological advances and financial incentives. From IKEA to Tesla, it seems like everyone is getting into the solar game. But is it better to invest in a solar roof, add panels to your existing roof, or replace your roof in tandem with a solar installation? Do you want to make the solar system a seamless addition to your home or bring it front and center to showcase your commitment to a sustainable future? Successfully integrating solar into a house calls for considerable knowledge and design skills. Consulting with an architect will make your decisions much easier.
---
February 8, 2019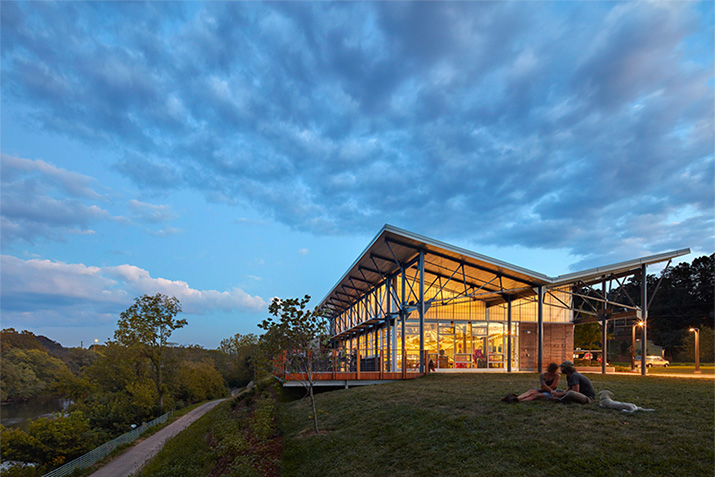 Introducing diffuse natural daylighting into a retail space has proven to increase sales and productivity. Full spectrum, glare-free daylight encourages consumers to spend more time shopping by creating a better mood and allowing products to be seen in sharper detail. The bottom line benefit extends to any commercial building: From reducing energy costs to increasing employee production, a space enhanced by diffuse natural daylighting increases in value per square foot. Here are five retail/commercial projects across the globe where Kalwall translucent sandwich panels have been used to provide a diffuse natural daylighting solution.
---
October 17, 2018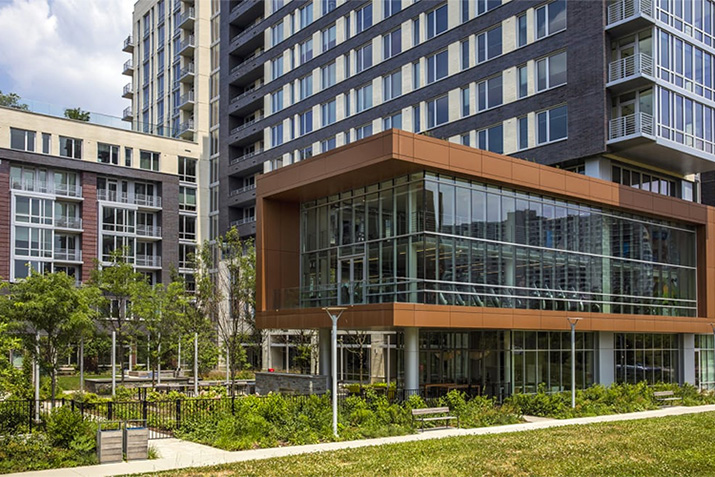 As demographics and preferences across multifamily shift, AIA partner Kawneer explores how architects are adjusting their exterior designs.
---
October 15, 2018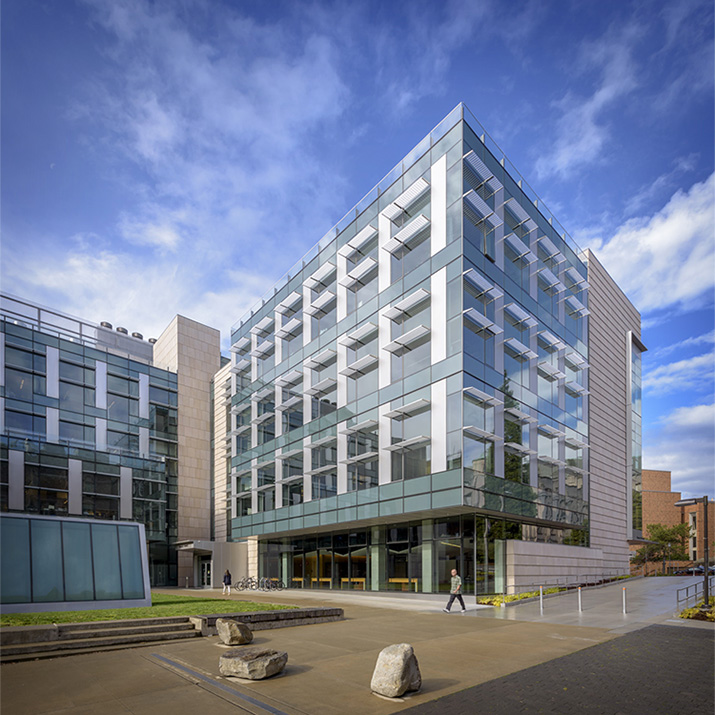 The University of Washington's recently opened Nano Engineering and Sciences Building (UW NanoES) provides modern performance and visual continuity with the adjacent Molecular Engineering and Sciences Building (MolES). Demonstrating its energy-efficiency and daylight-focused design, the project is pursuing LEED® Silver certification through the U.S. Green Building Council.
---
July 16, 2018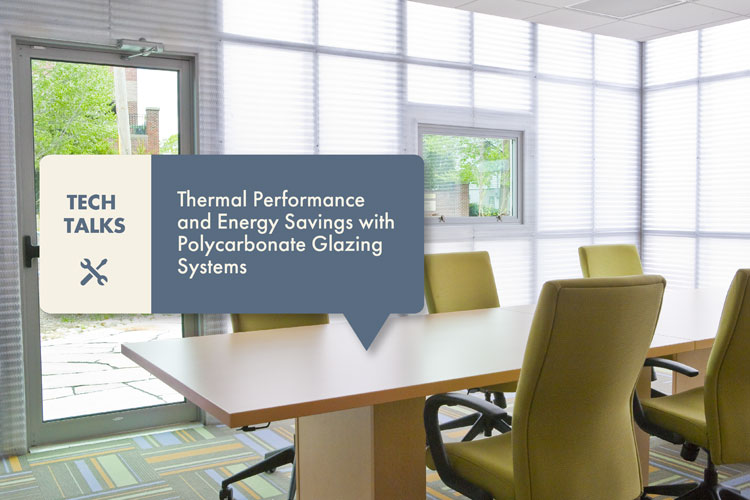 Q: Do Cellular Polycarbonate Glazing Systems Offer Thermal Performance and Energy Savings? One of the most prevalent complaints building owners and facility managers receive is that the occupants are too hot or too cold. This is especially true of tenants seated directly next to a window or other daylight opening. They want the daylight, but they also expect an ideal interior temperature. The high insulating and thermal performance of CPG (Cellular Polycarbonate Glazing) systems can accentuate the benefits of daylighting, improve occupants' comfort, and contribute to owner's energy savings and overall building value.
---
November 7, 2017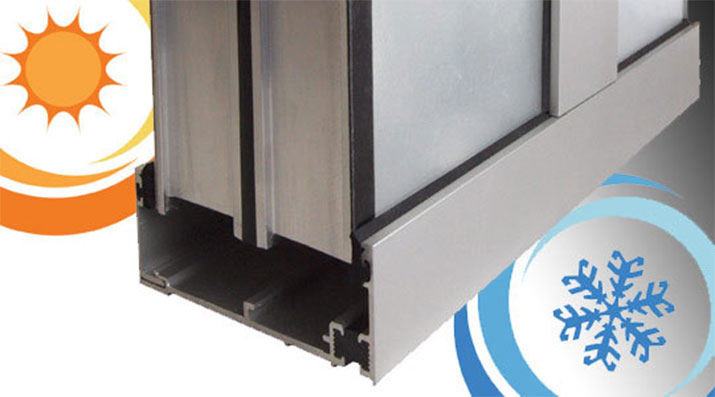 Heat conduction, or the transfer of heat through a solid material at the molecular level, is a problem that occurs in aluminum framing. Providing a thermal break in the aluminum is the most common solution for disconnecting the exterior and interior of the aluminum frame. The frame is literally split into two components and must be connected by a structural material that is of significantly less conductivity as the aluminum. Simultaneously the thermal break material must bond the two components together.
---
November 2, 2017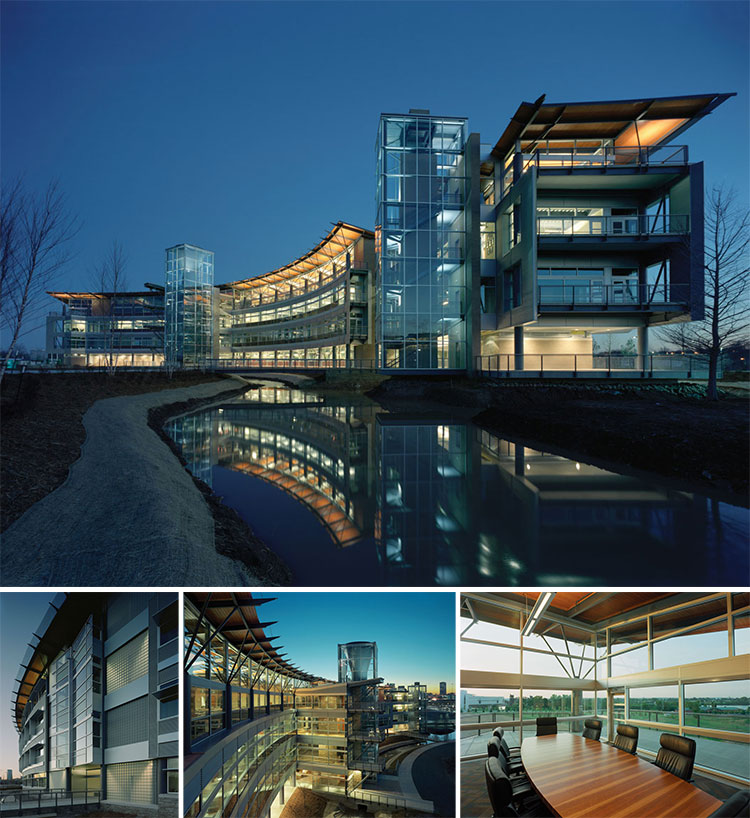 When Heifer needed a larger HQ that remained true to the earth's resources, we helped them create one.
---
November 1, 2017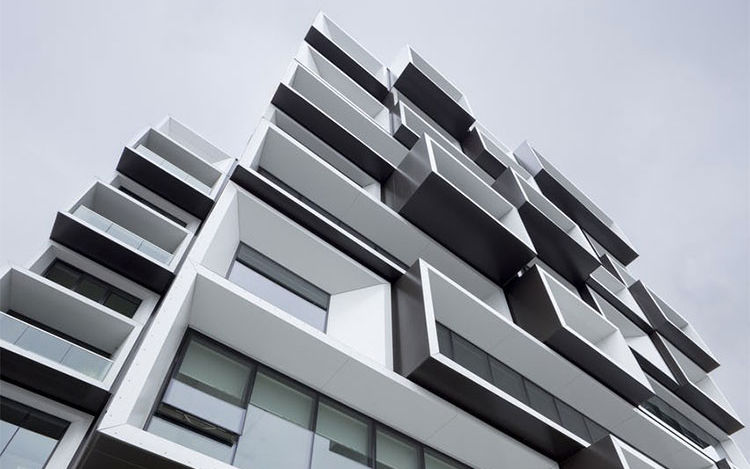 The 10-story, LEED® Gold certified, mixed-use, transit-oriented development known as Slate is helping revitalize the Burnside Bridgehead area in Portland, Oregon. Formerly a vacant lot called Block 75, the new building features window, entrance, unitized curtainwall and panel systems finished by Linetec. Contributing to the building's high energy-efficiency and sustainability goals, Linetec also provided the thermal improvement services for the glazing systems' aluminum framing.
---
October 25, 2017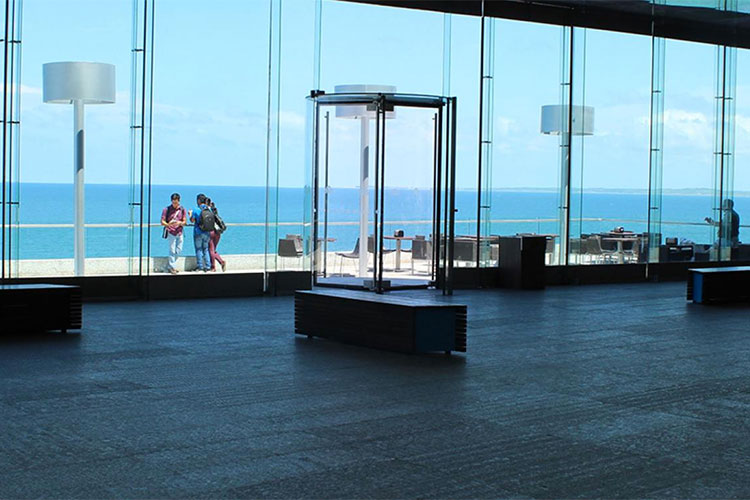 The challenge: heat, humidity and sea breezes infiltrating the building. The solution: revolving doors.
---
September 29, 2017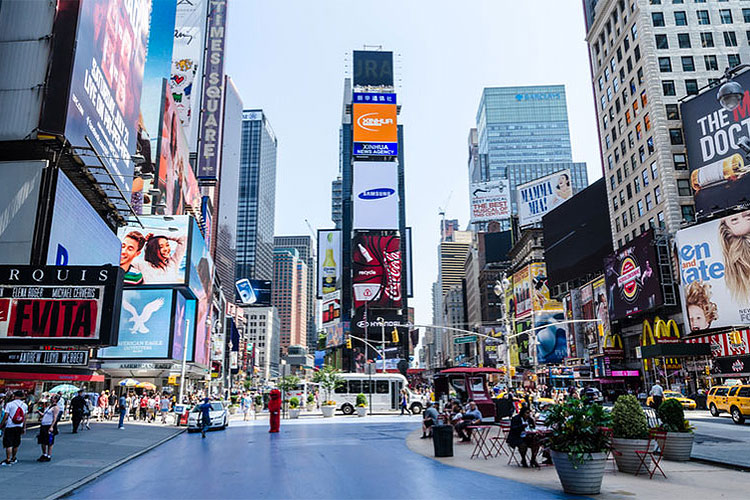 Innovative public square design can improve neighborhood morale, increase home values, generate more retail sales, plus so much more. TerraCast played a role in the development of all projects listed below. TerraCast durable planters were used to complete each picture-perfect public square.