architecture - engineering - construction

Hurricane
---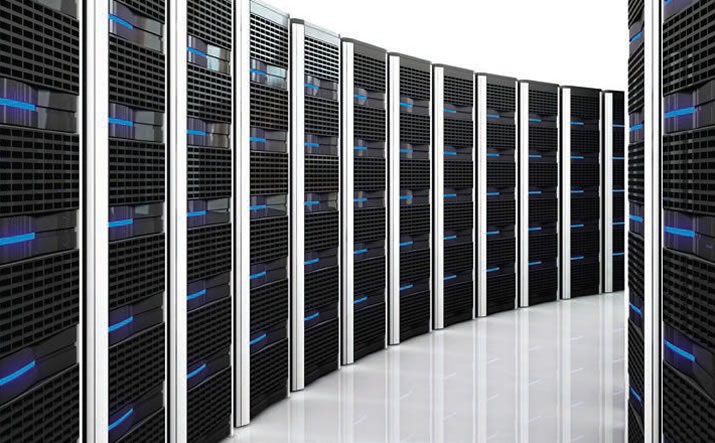 The Natural Resources Defense Council states that Data centers can be regarded as the back bone of a modern economy serving businesses and communications. Defending data means not only protecting it from Mother Nature but also giving back to her with sustainable designs. A question that must be considered during the design of a data center, is 'How likely could the facility be compromised in extreme weather conditions such as tornadoes and hurricanes?'
When evaluating potential HVAC equipment it is advisable to use FEMA rated louvers and grilles. FEMA rated grilles and hurricane-resistant louvers have been tested against high windloads and large missile impacts. Outside air control dampers can seal up the center when necessary to reduce humidity and heat.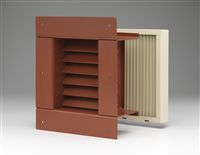 Ruskin's XP500S Extreme Weather Grille protects wall penetrations from flying debris caused by tornadoes, hurricanes, and severe storms. This type of protection is critical in the design of Community Shelters (ICC-500) and Safe Rooms (FEMA 361). It offers designers a ventilation solution for their near-absolute life safety requirements. The heavy duty grille can be mounted internally, externally, or in conjunction with other louvers providing protection and certified performance. Rated for an industry leading 266 psf windload, the XP500S Grille meets or exceeds the building envelope protection requirements while complementing the construction of data centers.
Relevant Certification
FEMA P-361
Safe Rooms for Tornadoes and Hurricanes
http://www.fema.gov/fema-p-361-safe-rooms-tornadoes-and-hurricanes-guidance-community-and-residential-safe-rooms
ICC-500
ICC/NSSA Standard for the Design and Construction of Storm Shelters
http://www.iccsafe.org/cs/standards/IS-STM/Documents/2013Dev/ICC500-2013_PC1.pdf
Company: Ruskin
Product: Louvers
Source: http://www.ruskin.com/News-Articles/entryid/705/Data-Center-Protection
Tags: Grilles | Hurricane | HVAC | Louvers | Safety
---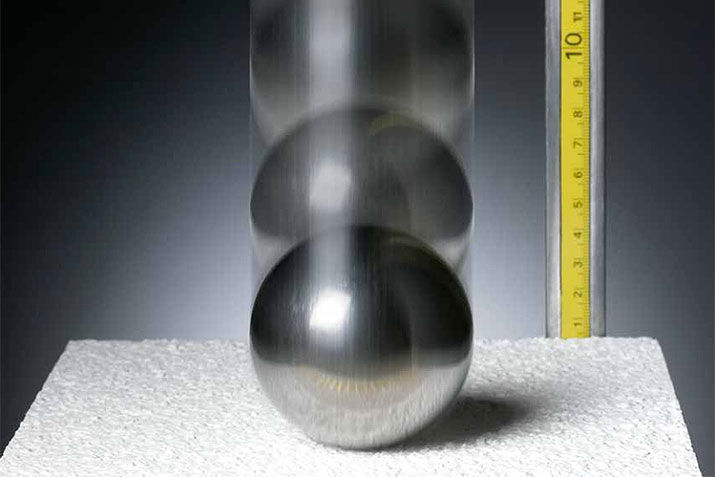 Sto is pleased to announce the formal launch of its Impact Resistance Program designed to provide information about its leading impact- and hurricane-resistant, continuous insulation wall systems.
StoTherm ci has a proven history of delivering impact resistance for code-approved buildings in storm-prone, coastal areas, such as Florida's Miami-Dade County, as part of its Hurricane Impact System Program (see our website and brochure for more information). A variety of prominent projects across the country designed to stand up to both extreme weather and everyday abuse provide even more examples.
While these systems are built to withstand the most severe weather conditions, StoTherm ci can also be configured to meet various impact levels consistent with the everyday requirements of a specific location or type of use. Employed in entryways, staircases, lower-level, street-facing walls and many more applications, Sto's Impact Resistant System can provide an excellent solution for keeping exterior wall surfaces intact, clean and fresh.
Impact Resistance is just one of many benefits offered by StoTherm ci Systems. Please also refer to our HP Colorant Program to find out more about our unique finish designs, Sto Studio design services and the superior fade-resistance that characterizes the entire line of Sto finishes.
For more information, see our program brochure and video.
Company: Sto Corp.
Product: ci Systems
Source: http://www.stocorp.com/sto_news/sto-sponsors-exhibits-at-fwcca-convention-2/
Tags: Hurricane | Insulation | Walls
---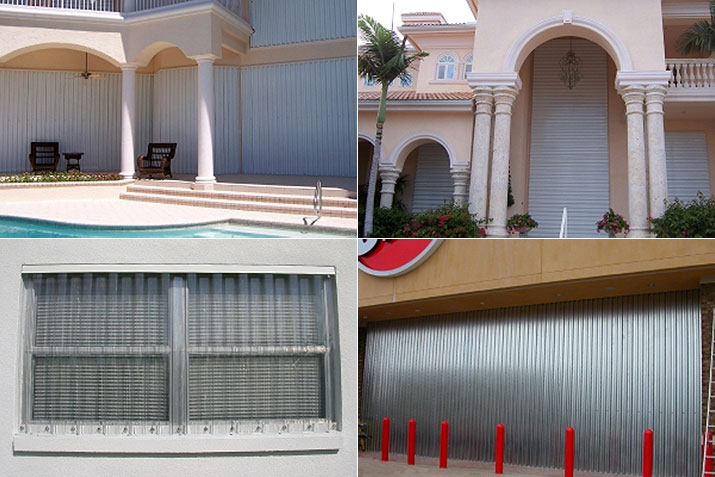 Removable storm shutters and panels are designed to be 'put up' in the event of a hurricane or storm by placing them into a pre-installed panel mounting system over a window, door, or other area to be protected. The mounting system may incorporate a 'direct mount' hardware combination, or a more convenient, header and sill track.
Economical and easy to use, these products protect against flying debris and water penetration associated with hurricane force winds. Additionally, panels are available in various materials to suit application and budget. They are typically taken down and stowed away when not in use. Designed with convenience and storage in mind, removable storm shutters and panels are a huge advantage and recommended alternative to cumbersome "homemade", plywood shutters.
Panels come in aluminum, galvanized steel or see-thru polycarbonate materials. Aluminum panels are typically used in residential applications for the inherent light weight. Steel panels are more commonly used on very large commercial applications such as storefronts. Where needed, Willard provides a clear polycarbonate alternative to allow light to pass though the storm shutter. While effective, clear panels pose some limitations over other materials available, and consultation is recommended before specifying.
Panels may be installed using washer wing-nuts or spring clips. Spring clips are made of ¾ hard, 304 stainless spring-steel. Preferred track mounting hardware is a 410 stainless steel, ¼" diameter Tapcon® typically provided with tracks. In direct mount or removable track applications, hardware shall be nickel-plated brass, or stainless steel machine screw in conjunction with brass insert.
In all cases, header and sill tracks are mill extruded, heavy duty, 6063-T6 aluminum alloy, and cut to specified lengths based on the number of panels to be used per opening. They are typically provided with pre-determined, "factory drilled" mounting holes to facilitate simple and accurate installation. The extruded aluminum tracks are mill coated with a modified, acrylic/polyester enamel and cured at 400°F. All mill coated finishes pass recommended ASTM and AAMA standards testing.
Key Features
Economical and simple
Can be made entirely removable
Easy to carry, put up, and store
Multiple materials and gages available to suit application and budget
Company: Willard Shutter Co., Inc.
Product: Removable Storm Shutters
Source: http://www.willardshutterco.com/products/removeable-storm-shutters.aspx
Tags: Exterior Design | Hurricane | Louvers | Safety | Windows