architecture - engineering - construction

Finishes
---
May 2, 2019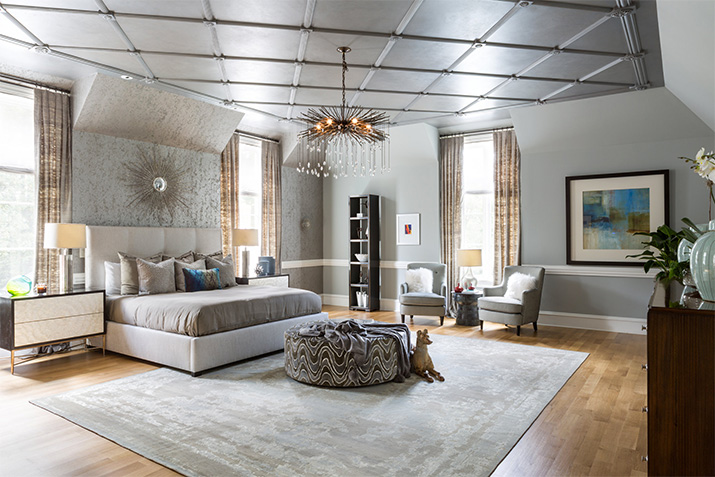 Burnished metallics wrap a cavernous master bedroom into a warm, cozy embrace.
---
April 24, 2019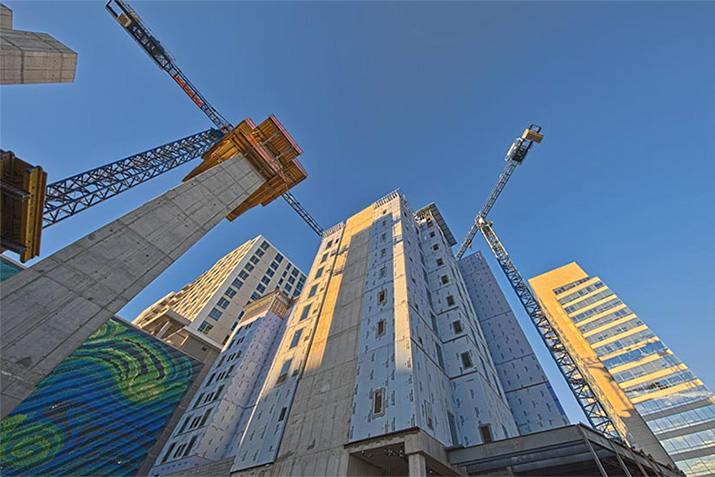 Extended Exposure Meets Its Match.
---
April 19, 2019
It's no secret that color provokes emotion. Warm colors, such as those that are bold in appearance like red or yellow, promote positive emotions and are often found in the signage of retail brands. Cool colors, like green and blue are meant to calm and are said to make a space feel larger.
The use of color is viewed quite differently by many in the world of architecture. Some consider it secondary to building form and structure, with architecture critics referring to color decisions as personal in nature, difficult to discuss, and hence inconsequential.
To read the full article by Sto Corp. on Exploring Color in Architecture, please visit: http://blog.stocorp.com/2019/03/exploring-color-in-architecture/.
---
April 1, 2019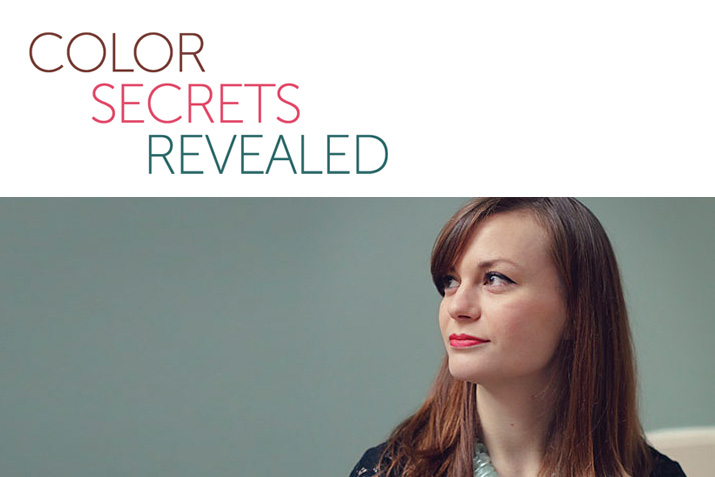 What is it about purple that signifies power and royalty? How did white help our ancestors fight the plague — and how does that dramatic history continue to define the ways we design with it? Kassia St. Clair explores the hidden stories of 75 different colors in her captivating The Secret Lives of Color. We caught up with the author and Elle Decoration color columnist in her London office.
---
March 6, 2019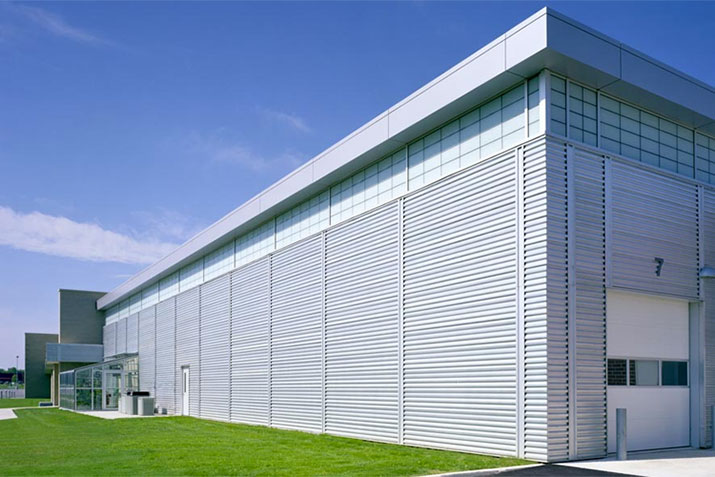 Whether you're in an extreme weather location where the sun's UV can cause significant degradation and damage, or in highly corrosive locations like coastal areas or aquatic facilities, the aluminum finish you choose can have a huge impact on the longevity of your daylighting system.
---
February 15, 2019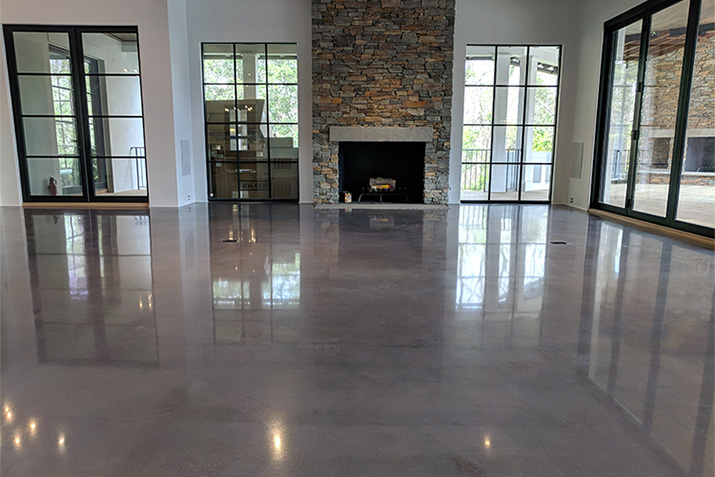 Polished Concrete Floors are extremely popular. Many property managers are replacing their VCT, Ceramic Tile, and Linoleum floor coverings with polished concrete flooring. Polishable concrete overlays add LEED points to a project making them appealing for architects and green builders. Architects also appreciate polished concrete's reflectance because it decreases the need for artificial light.
---
November 12, 2018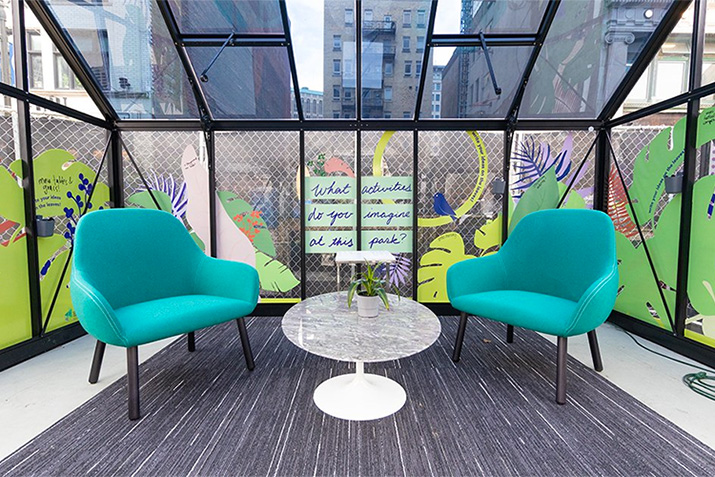 Increasingly popular coworking spaces foster productivity and collaboration for businesses and entrepreneurs. STIR® got the scoop from designers on what makes these spaces special and how to apply color strategies from them to any project.
---
October 15, 2018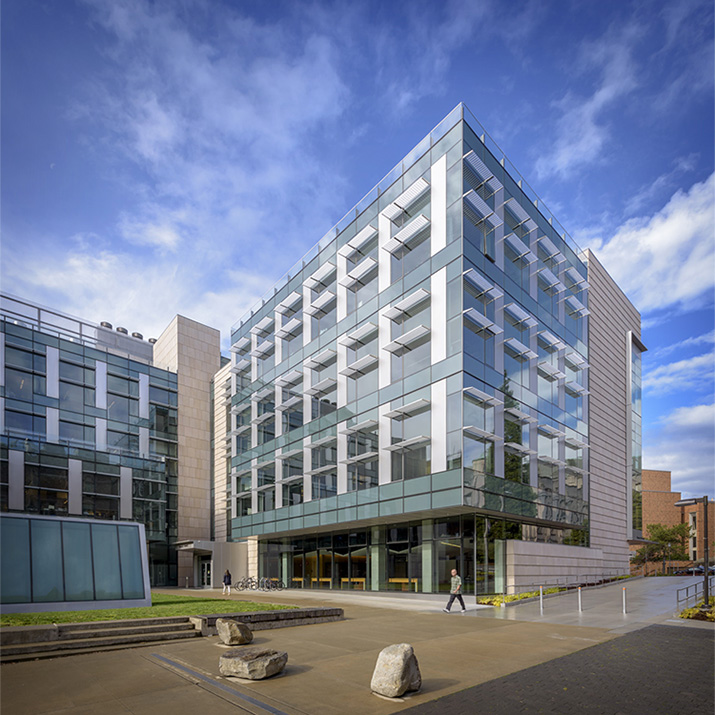 The University of Washington's recently opened Nano Engineering and Sciences Building (UW NanoES) provides modern performance and visual continuity with the adjacent Molecular Engineering and Sciences Building (MolES). Demonstrating its energy-efficiency and daylight-focused design, the project is pursuing LEED® Silver certification through the U.S. Green Building Council.
---
September 7, 2018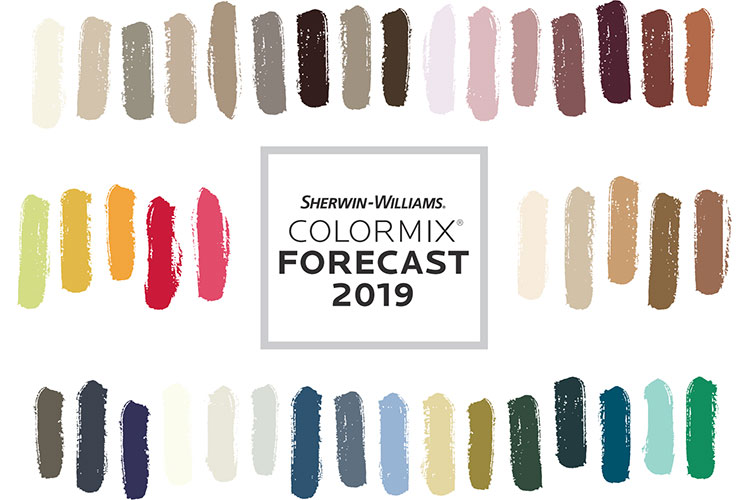 Welcome to the Color Forecast 2019! We've gathered 42 trend colors into a master palette, then arranged them into six unique color personalities, each leading its own voyage.
---
April 26, 2018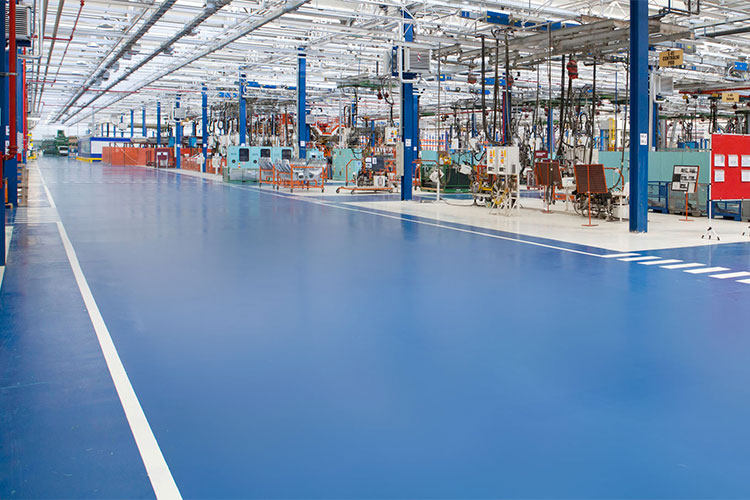 Unless you are a resinous flooring professional or a chemist, it can be hard to differentiate between Polyaspartic, Epoxy or Polyurethane coatings. In many resinous flooring projects they are combined in a flooring system. Each one of these resins serves a purpose.
---
April 6, 2018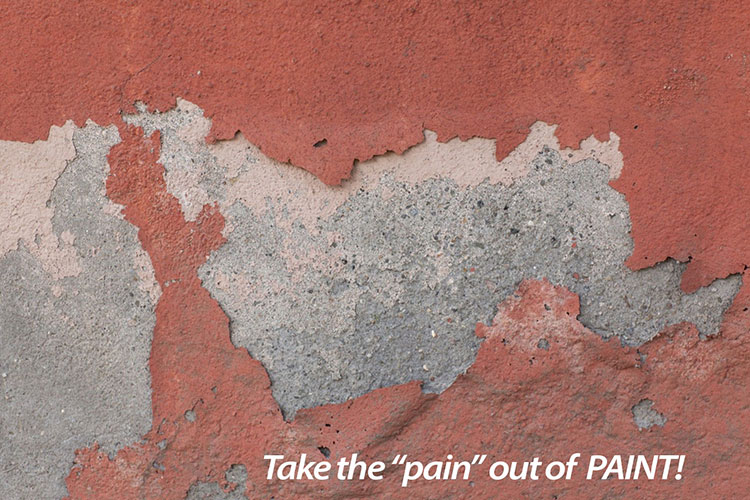 Stains penetrate and bond to surfaces, while remaining aspiratory - allowing moisture vapors to escape. Paints, however, rest on top of the surface, trapping moisture between the paint and the surface. In cooler climates, freeze/thaw cycles cause moisture to expand and contract, making paint blister and delaminate - ultimately leading to paint failure or what we call 'paintenance.'
---
April 4, 2018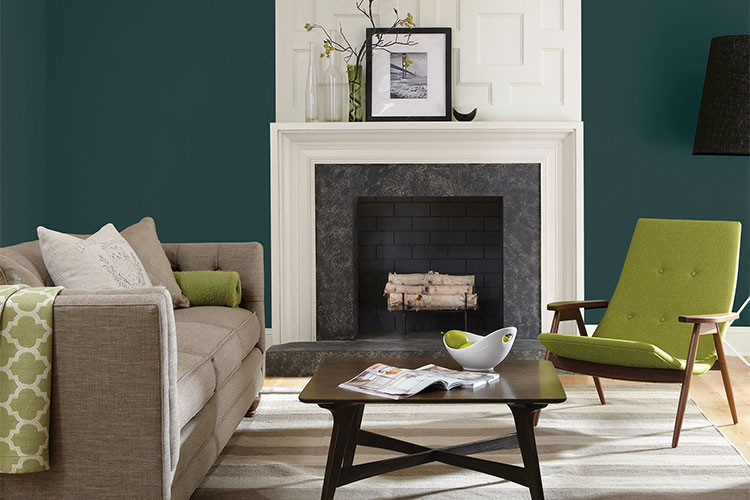 How designing with colors that resist definition will add a new depth of intrigue to any project.
---
February 26, 2018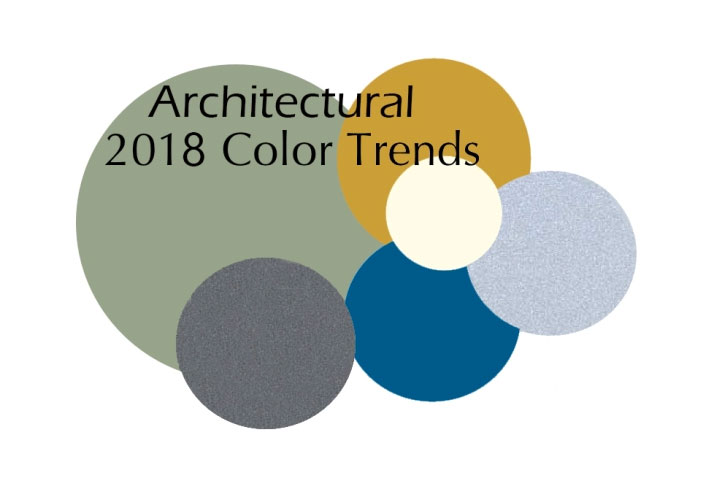 When it comes to color predictions and trends for each new year, everyone is releasing their new "it" color or shade, from the fashion scene to home décor to automotive to the architectural and construction industry. This includes Valspar; they do intense research to create distinct trends and themes for the architectural coatings industry. Valspar's color trends closely align with those of the CMG's International Key Colors for 2018.
---
January 17, 2018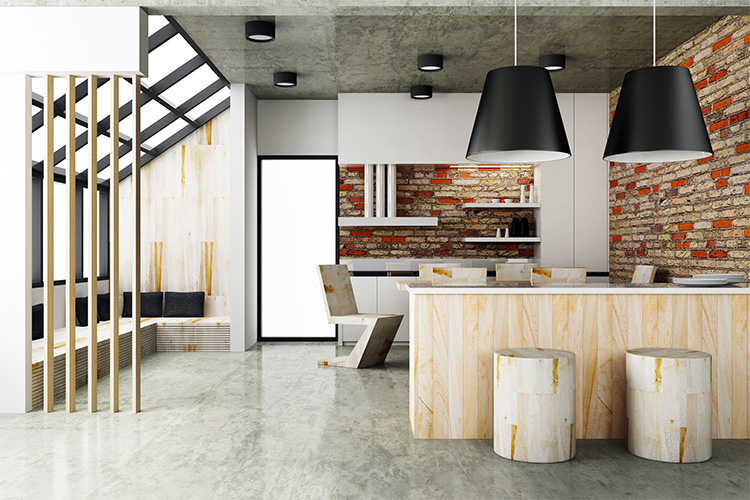 How colorful stains, dyes, marbling and effects can help you do more with exposed concrete flooring.
---
December 20, 2017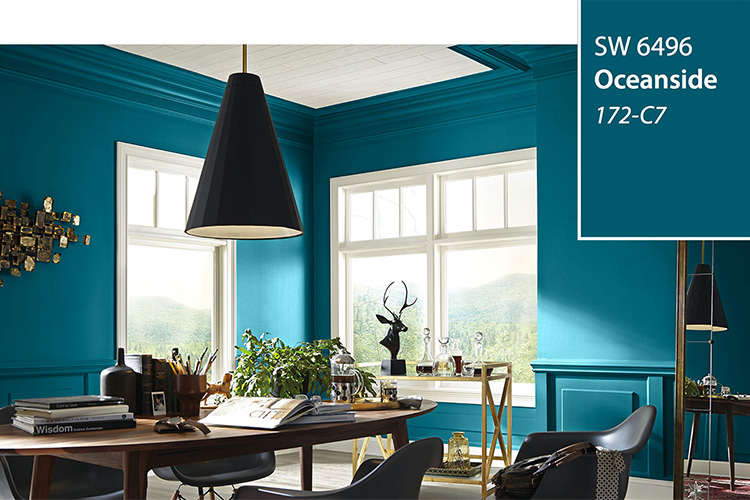 It's a blue unlike any other — Oceanside SW 6496 (172-C7) offers all the intrigue of blue, but with added depth. Imagine the possibilities.
---
December 13, 2017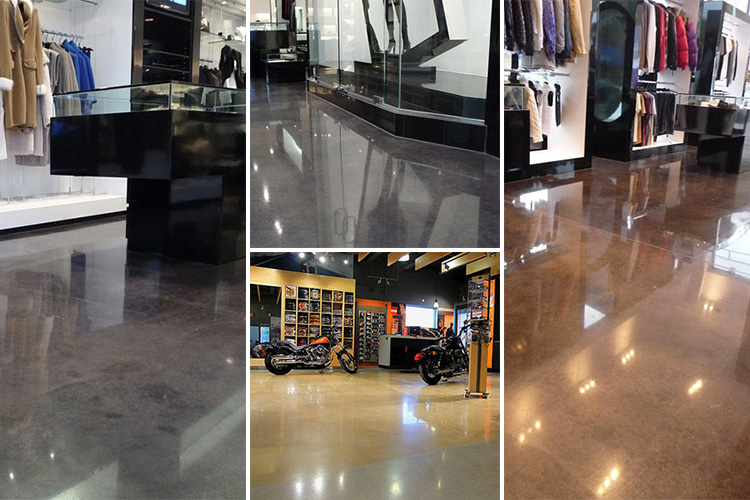 Polished concrete flooring is one of the hottest trends for homeowners and business owners alike. Thanks to recent advancements in equipment and technology, the process of polishing concrete is more efficient and economical than ever. Concrete surfaces, both old and new, can be polished to a high-luster finish. When compared to other types of flooring: marble, tile, linoleum, wood and coated concrete, polished concrete is more durable and better performing. Polished concrete never needs waxing and is therefore low maintenance as well.
---
November 14, 2017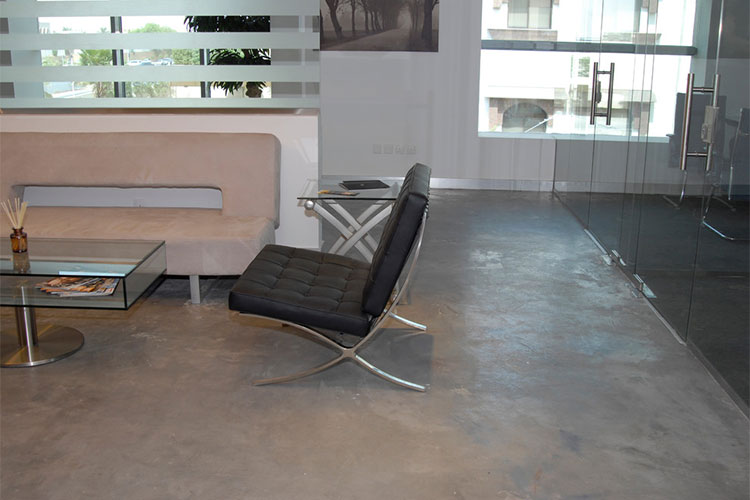 Elite Crete Systems has solutions to concrete floor problems and the design and decor experience to provide a truly unique one of a kind floor system.
---
November 8, 2017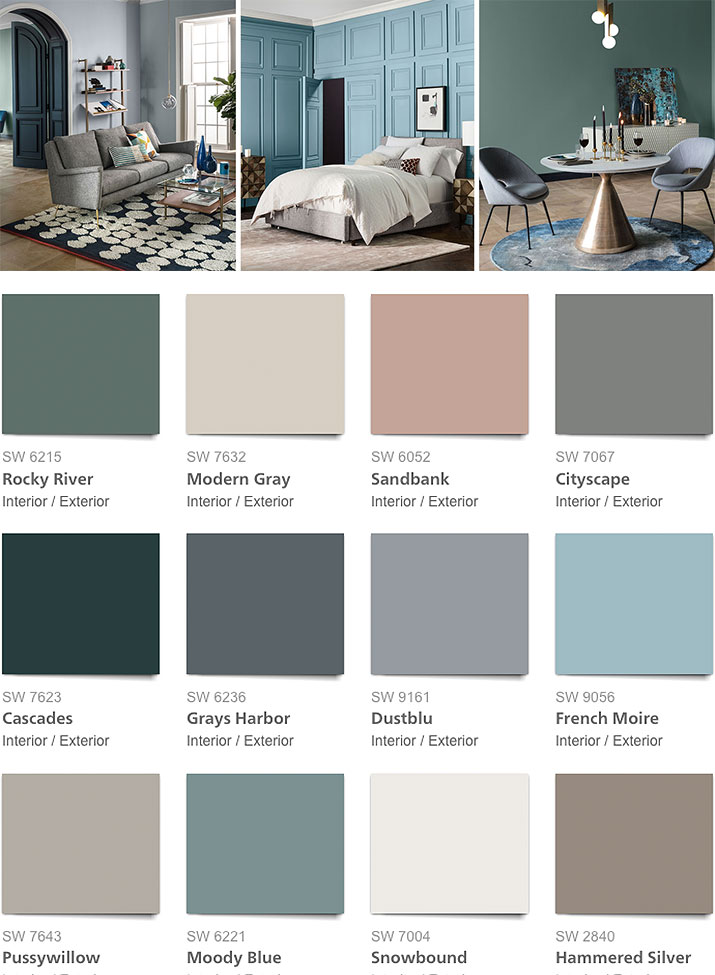 Whether a client wants a perfect neutral, refreshed trim or a bold accent wall, the new West Elm paint palette has a hue for your next project.
---
November 1, 2017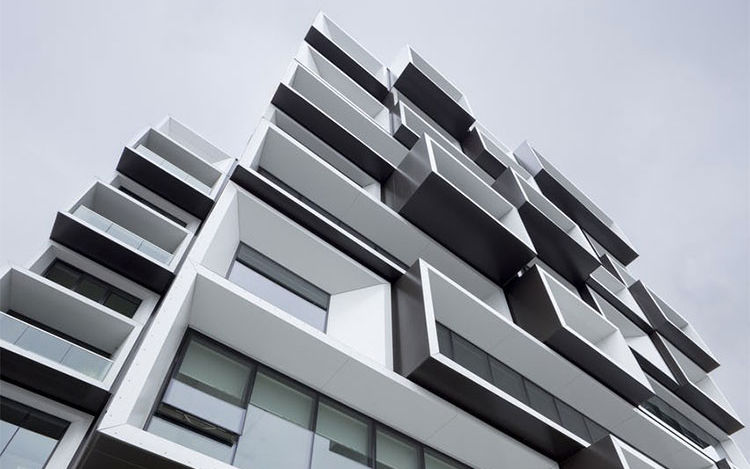 The 10-story, LEED® Gold certified, mixed-use, transit-oriented development known as Slate is helping revitalize the Burnside Bridgehead area in Portland, Oregon. Formerly a vacant lot called Block 75, the new building features window, entrance, unitized curtainwall and panel systems finished by Linetec. Contributing to the building's high energy-efficiency and sustainability goals, Linetec also provided the thermal improvement services for the glazing systems' aluminum framing.
---
September 22, 2017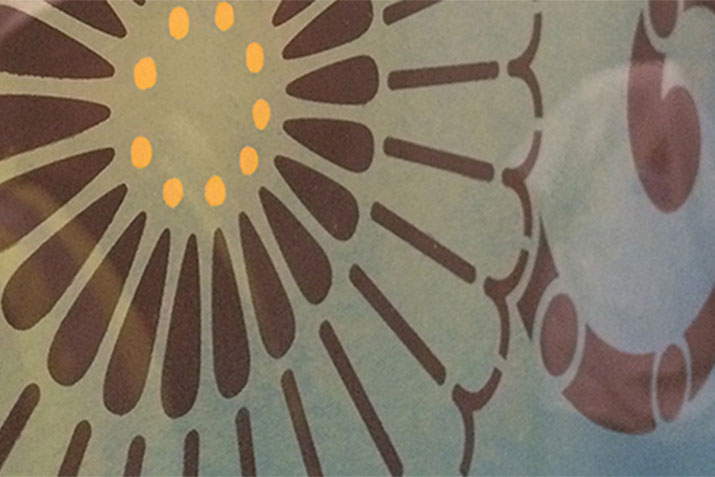 How one designer used Emerald® Interior Acrylic Latex and color to help create a LEED-certified and gorgeous apartment complex.
Concrete Resurfacing (August 23, 2017), How to deliver true color to your clients (August 11, 2017), Durable skylight finishes by Linetec (July 4, 2017), 5 Things to Know About On-Site Finishing Repair and Restoration (June 15, 2017), Colormix® Forecast 2018 (June 14, 2017), HERMETIC Industrial Flooring (May 22, 2017), New Design Tools to Meet Green Guidelines (March 30, 2017), Navigating the wide selection of polymer overlays over concrete substrates (February 2, 2017), Introducing the 2017 Color of the Year (January 20, 2017), Sherwin-Williams VinylSafe® Paint Colors (January 9, 2017), The Benefits of Water-Based Concrete Stains (January 2, 2017), What are the Flooring Options for a Food Facility Washdown Area (December 28, 2016), Navigating the Wide Selection of Polymer Overlays Over Concrete Substrates (October 31, 2016)