architecture - engineering - construction

Landscape Design
---
October 23, 2020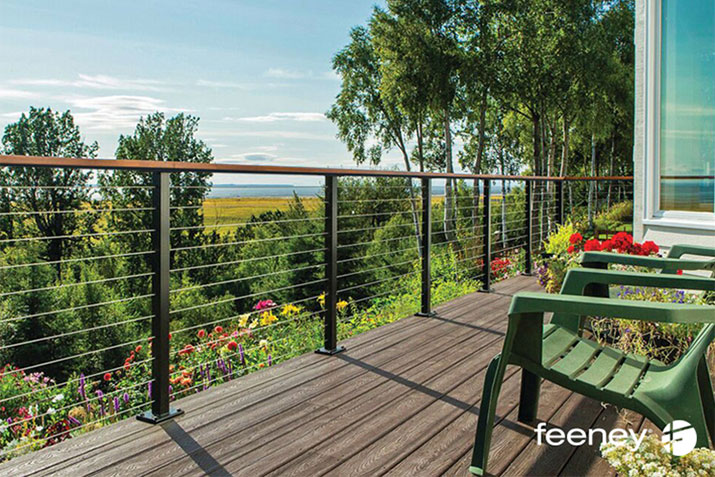 Cable railing can turn an ordinary deck into a statement-making space that enhances the view. Following are some things to keep in mind when incorporating cable rail in an exterior setting.
---
October 19, 2020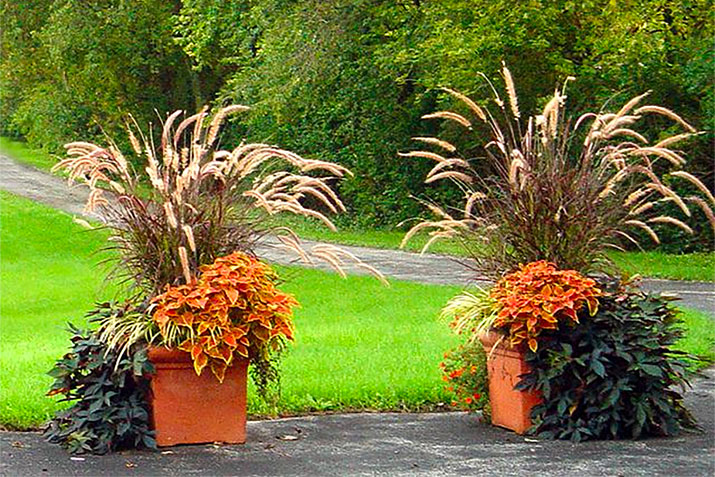 Fall is the best time to up your curb appeal and experiment with lots of colors and textures of plant combinations. Container gardens can instantly add height and depth to your fall landscape designs. Varying style and size options can complement the designs and overall atmosphere of the property. Taller planters paired with the traditional thriller, filler, and spiller plant combination will make an outstanding statement piece in any entryways or walkways.
---
September 25, 2020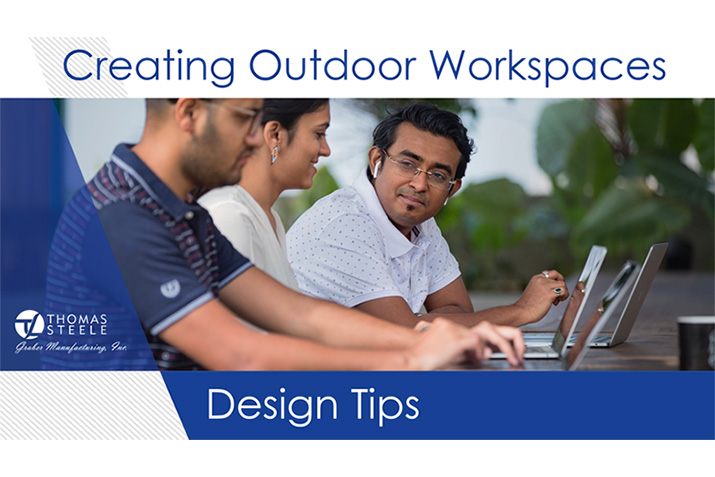 A better office environment exists on your property. It has better lighting. Better décor. Better health benefits for workers.
---
August 28, 2020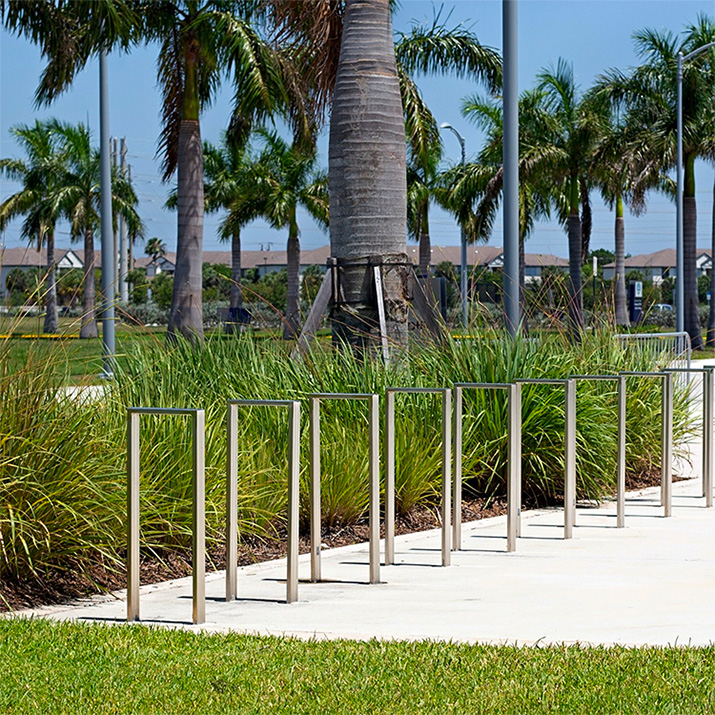 Modern bike racks add style to this facility - more importantly they are quality, hand-crafted units offering secure bike parking. Learn more about Metro:
---
August 26, 2020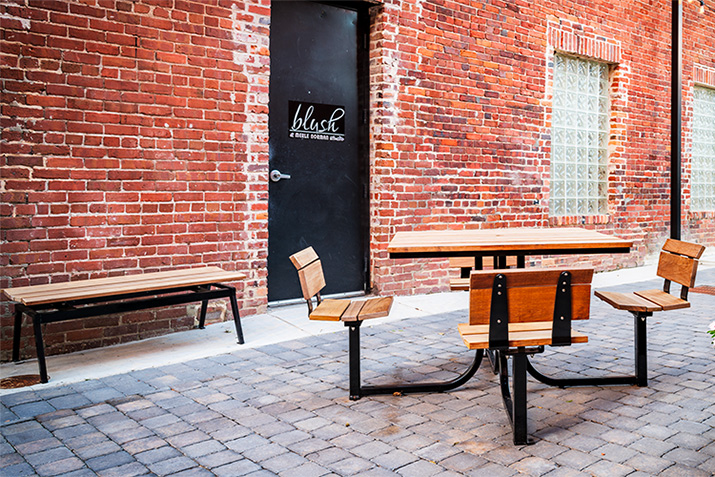 Many times, trash receptacles look beat up & yucky - the EXCLUSIVE Lofty Series offers a sleek option to enhance beauty of your space & help to keep it clean #loftyseries #thomassteele #exclusivedesign #trashreceptacle #architecturalproducts #landscapearchitecture #sitefurniture
---
July 22, 2020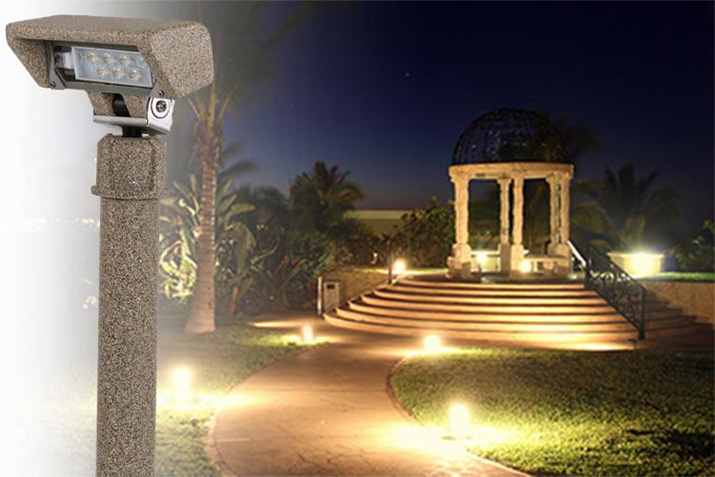 With landscape lighting, not only can you illuminate pathways and add an element of safety and security, you can artistically call attention to things that may be over looked at night, adding a new dimension to your space. TerraCast®'s line of landscape lighting options are ideal for both commercial and residential applications because of the beauty, durability and longevity of resin.
---
June 1, 2020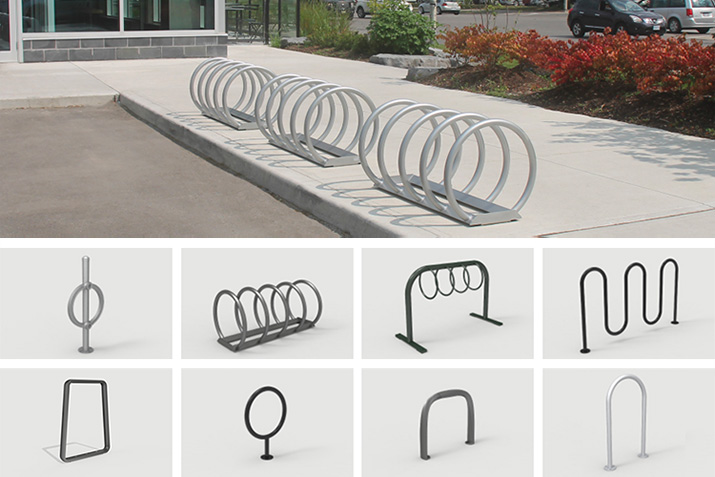 Support peddle power. Encouraging people to choose healthy, green alternatives can be as simple as installing a well-placed bike rack. Our simple designs take up very little space, ensure easy use for the daily cyclist and manage the chaos of wheels and pedals. Personalize your site or promote your business with custom lettering available on the MBR200 Series.
---
May 20, 2020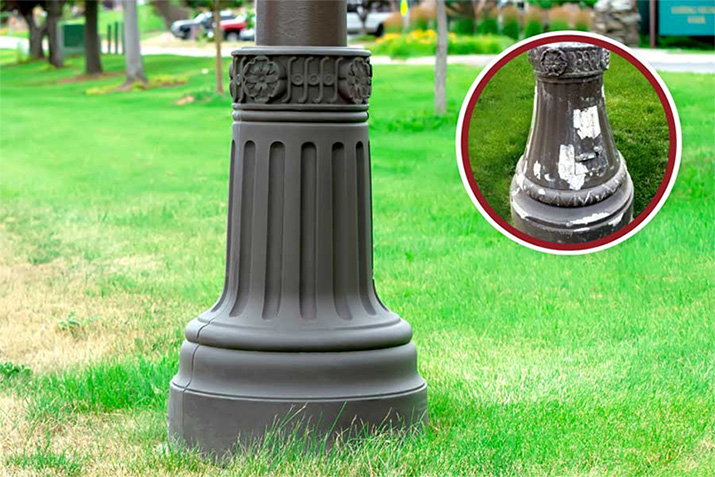 If you were to scratch, cut, or scrape or dent our resin bases, you would find that the color blend permeates throughout the piece, which will not expose any secondary base color. TerraCast® has the ability to replicate many designs to match the existing bases. The flexibility of the resin material enables our bases to have a stone or metal look finish. As you can see in the before and after pictures above, you can barely tell the difference between aluminum and resin bases except for the fact that our base will never peel or corrode. The TerraCast® base will never require painting.
---
May 1, 2020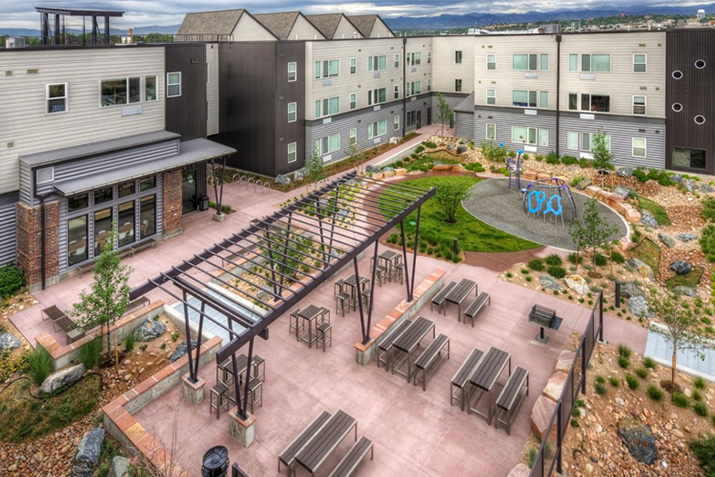 Furniture is just one component in the design of the public realm. As designers and manufacturers, we have to take into consideration the function and goals of the site when designing products and the places they end up shaping. Navigation patterns and intent to use the elements (amenities) within a space are just as important as the aesthetics of the product itself. We focus on people who will use the site – how and when they will do so. A flexible product provides countless layout opportunities and can adapt to the site's functional goals. Follow our design considerations, and learn how to turn your spaces into places.
---
April 18, 2020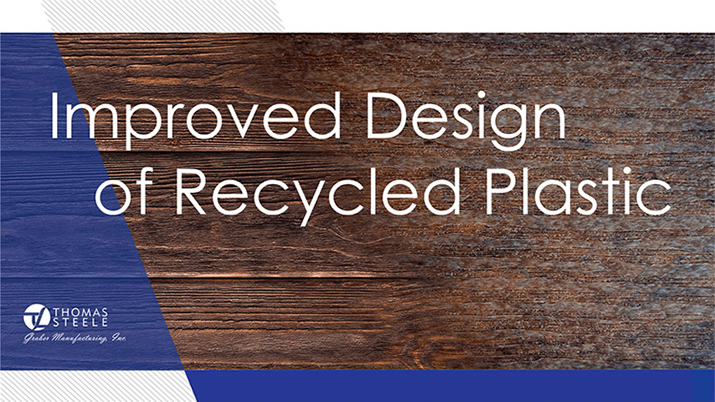 Nothing beats the look of wood. At least, that's been the prevailing thought in outdoor site furnishing design for quite some time. But wood has its blemishes as well. Not necessarily physical blemishes. Those are often revered and referred to as 'character'.
---
April 3, 2020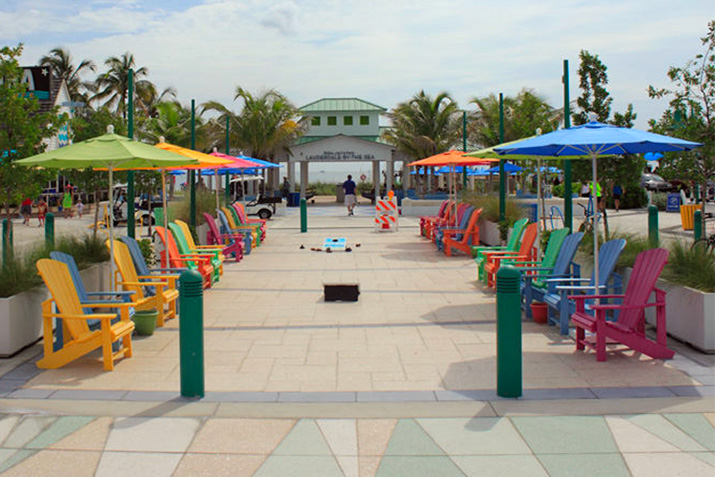 Commercial planters are commonly used to beautify a space, but there are so many other ways to put them to good use. They can segregate outdoor spaces, be used as bike lane barriers, create a serene rooftop garden that improves the energy efficiency of your building, and they can even help promote your brand or logo.
---
February 24, 2020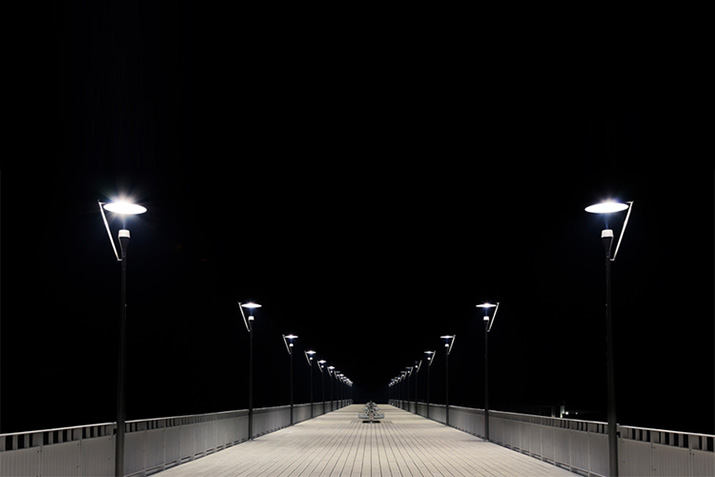 Do you have high energy bills? Are you spending way too much to maintain your light poles or landscape lighting? You may be overlooking the opportunity! Changing outdated lighting system can provide large cost savings for you. TerraCast®'s PolySteel™ posts and landscape lighting paired with our LED lighting options are the perfect long lasting solution to put an end to your costly maintenance and energy bills.
---
February 12, 2020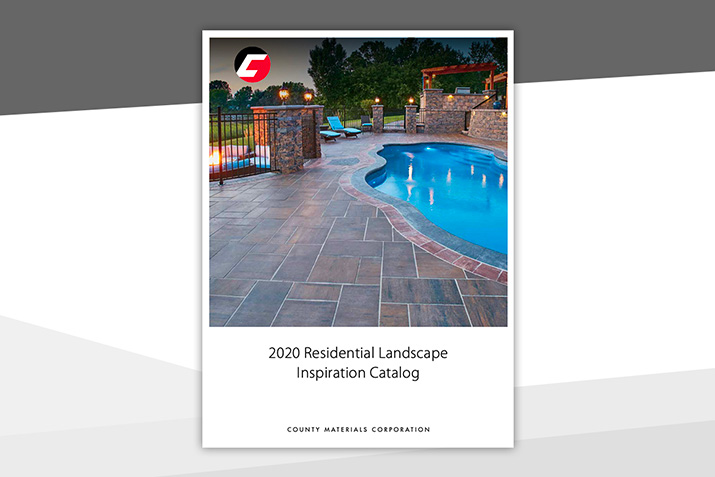 Outdoor living spaces are particularly sentimental areas of the home. For dozens of years, the County Materials team has crafted long-lasting concrete landscape products that are used and loved by families across the country. Our 2020 Residential Landscape Inspiration Catalog showcases our products and provides everything you need for designing your next project. Get a digital download here.
---
January 8, 2020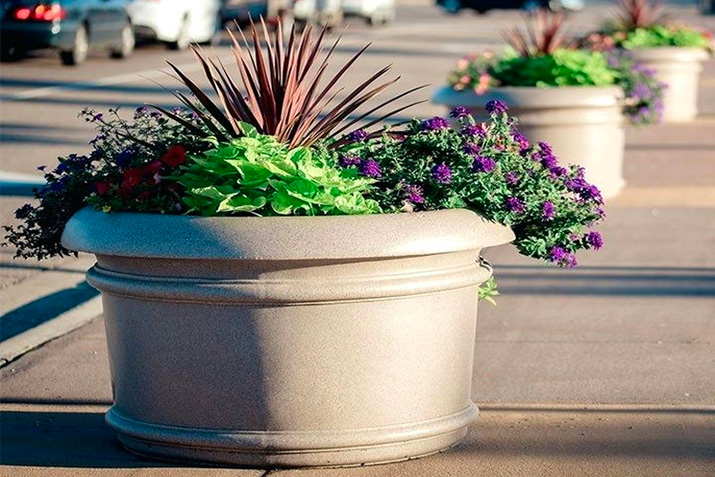 Investing in commercial planters is no small undertaking, and so the goal is always to get planters to last as long as possible. First and foremost, buying the right planters made from long lasting materials will make a huge difference in how long your planters last. In this article, we will go over the best material for planters that outlive the competition, as well as things you can do to make just about any commercial planter last longer.
---
December 11, 2019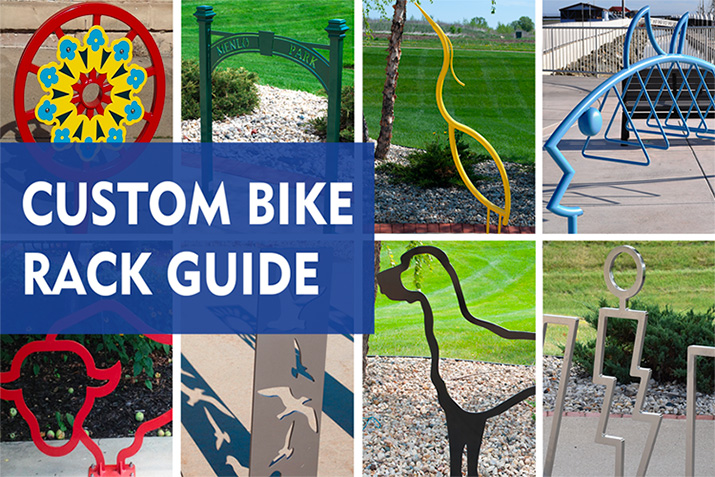 If a custom bike rack has been something you've been considering, you're in the right spot. We're taking our dozens of years of custom bike rack design and creation and sharing what you need to know to make it a smooth process.
These insights will help you take a concept and turn it into a custom rack that will stand as a proud embodiment of your business, community, school or other organization.
---
October 30, 2019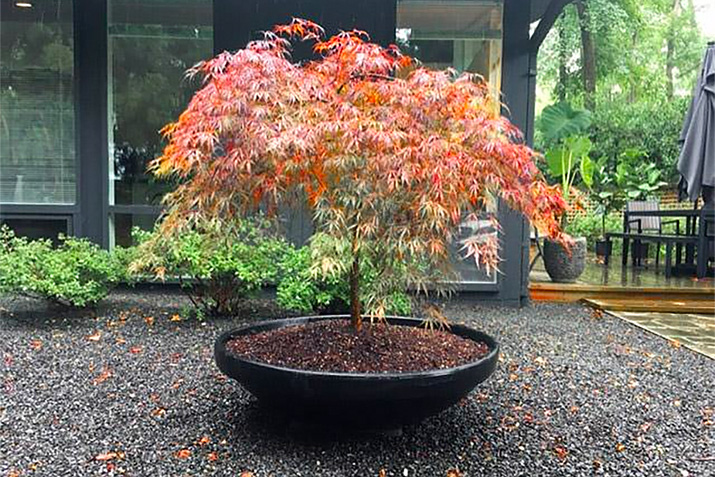 Now that the summer has ended, it is time to transition your landscape design for the autumn season. Your landscaping is ready for a revamp once your summer blooms come to an end. This season is all about spending time outdoors and enjoying the landscapes. The maintenance-free TerraCast® resin products will enable an effortless transition to autumn and even winter landscaping.
---
October 23, 2019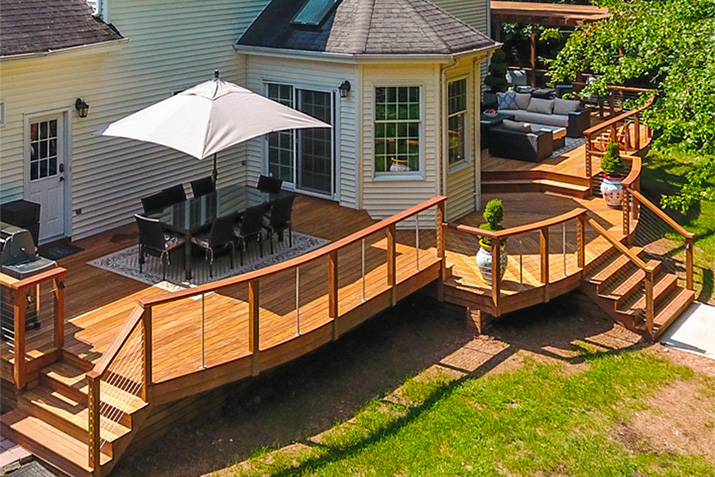 Cable railing can be particularly striking when combined with wood frames. However, it's crucial to take care when constructing the frames to reduce the chance for bowing and possible failure – and accompanying callbacks.
---
August 16, 2019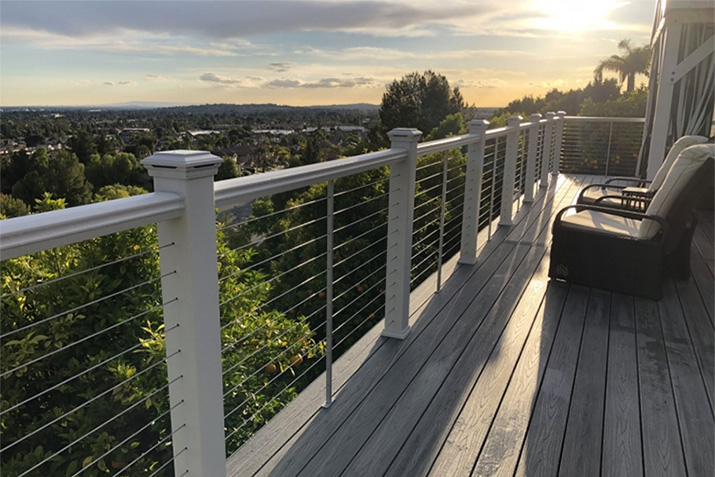 CableRail and Trex, together in one fantastic residential deck! Nestled in the hills of Anaheim, California, this deck more than doubled the homeowner's outdoor living and entertaining space. The contractor, Michael Walter of MLW Construction had this to say:
---
July 10, 2019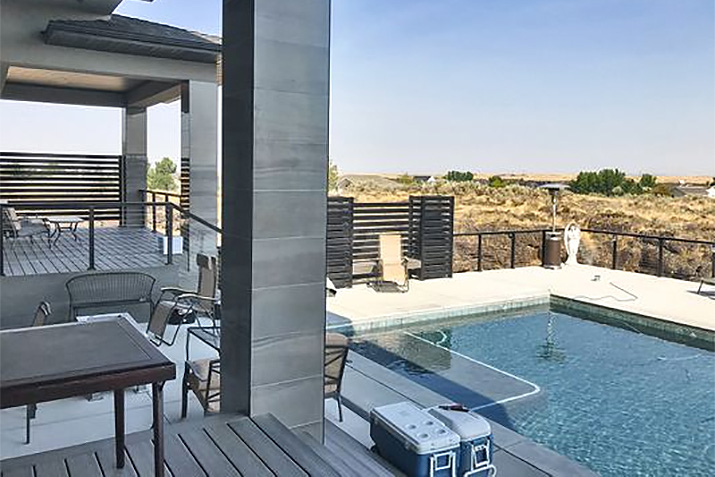 With mirror-finish columns, geometric shapes, and dark rails, this backyard patio and pool area has a strong contemporary presence that stands out dramatically against fields of grass and stone.
---
June 25, 2019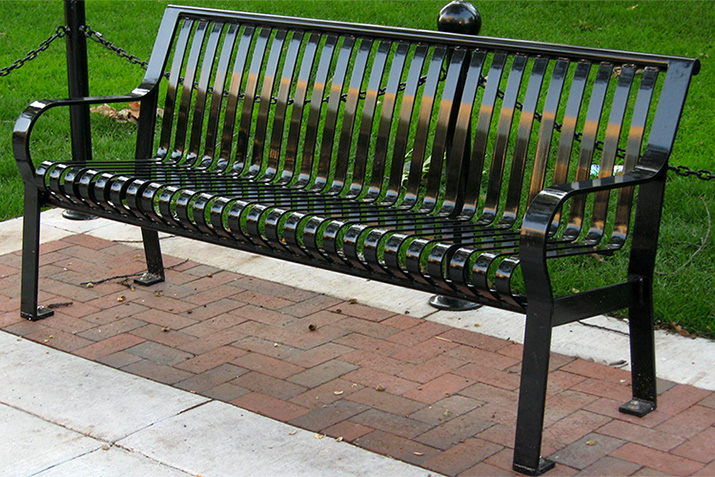 When it comes to ensuring the long-lasting beauty and durability of your commercial site furnishings, the e-Steele™ metal finishing process used on Thomas Steele products stands apart from others. The process used on almost every single piece of steel used by Thomas Steele produces a finish that resists corrosion for a longer period of time and improves the overall appearance. The result is Thomas Steele's ability to produce outdoor commercial benches, tables, litter receptacles and planters with smooth, uniform finishes that are able to withstand scratching, impact, chemicals, humidity and high levels of corrosion from salt.