architecture - engineering - construction

Landscape Design
---
December 19, 2018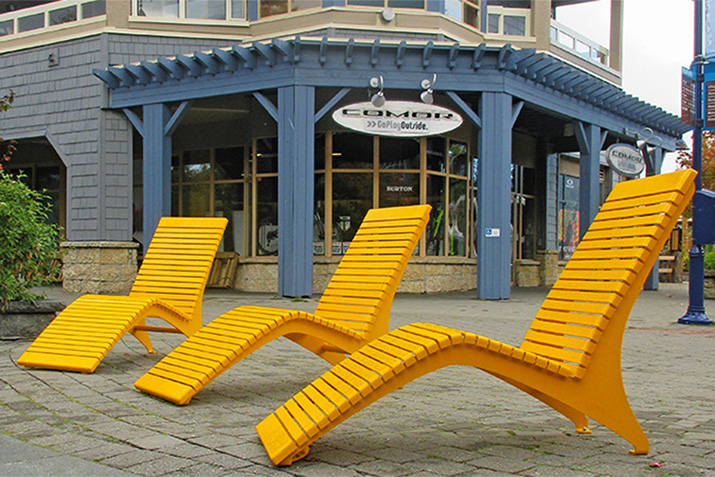 In 2014, as the Resort Municipality of Whistler was planning for the future, they began by looking back at the past. They wanted to highlight another side of their resort town, one that invited people to slow down and appreciate the natural beauty and unexpected history of the breathtaking location...
---
December 12, 2018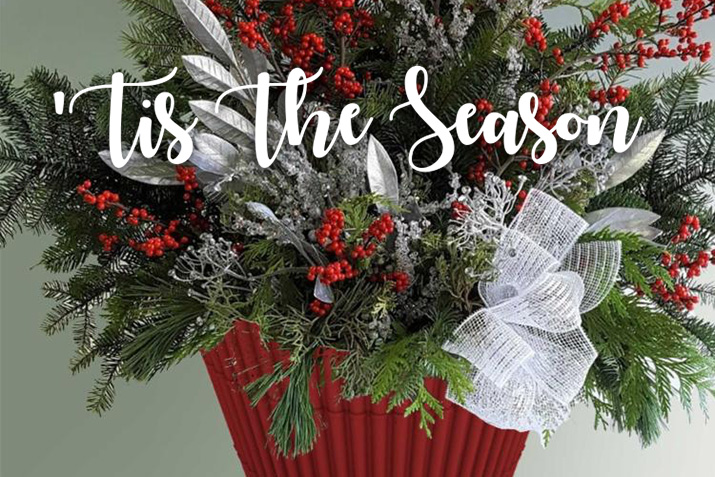 Immerse yourself in the holiday spirit! TerraCast® offers a wide selection of outdoor products that will last through extreme weathers and many winters to come! Create a statement piece for your projects by personalizing the planter with a custom graphic.
---
November 26, 2018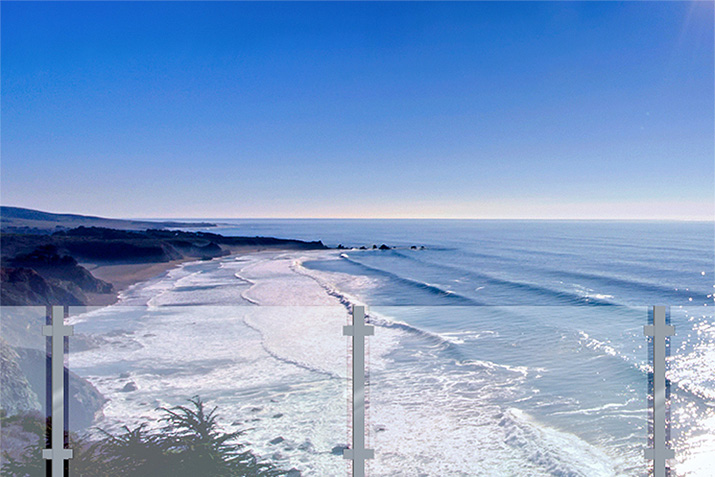 Since modern glass making was revolutionized in the 1950s, glass has been increasingly used for interior and exterior building applications due to its visibility and versatility. Glass railings are excellent examples of this, adding visibility and versatility to decks, balconies, stairways, pool enclosures, and more. Safety is a main purpose of railings and glass railings are an unobtrusive way to provide safety where you need it, whether inside or outside.
---
November 14, 2018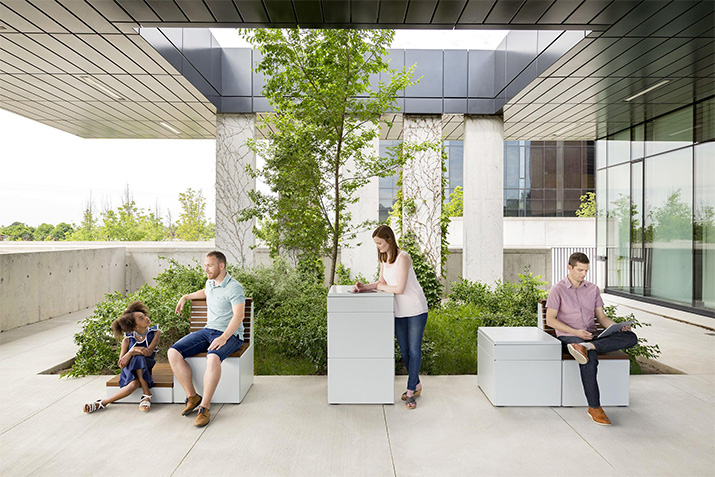 Maglin Site Furniture's new Pixel Collection is the perfect solution with its innovative and highly customizable line of modular site furnishings. Inspired by the concept of a pixel and how its square shape allows for near-limitless possibilities in placement and design, the Pixel Collection comprises an interchangeable series of blocks and tops that can be used to create everything from large-scale platform seating to lounge chairs, garden planters, tables, and more. Wired and wireless charging stations can be integrated into the design to support mobile devices. Whether used as an alternate work area or a place for a quick break, Pixel can offer the feeling of privacy through a strategically-placed planter, opposite oriented seating, or incorporating a standing tower into the configuration.
---
November 2, 2018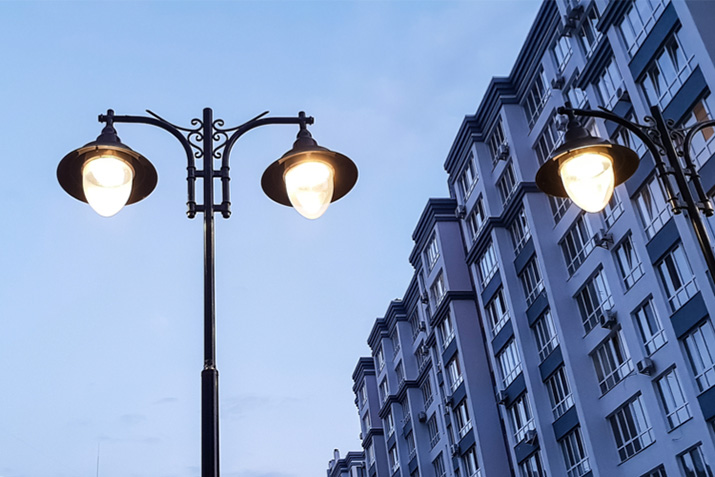 Today we want to discuss alternatives to Union Metal bases and Union Metal light poles. While metal is a strong material that can withstand a lot, it will without doubt corrode and break down over time. The goal when installing a lamppost is for it to last as long as possible so you get your money out of it. We took the same underlying ideologies behind our long-lasting planters to create a lamppost with the same durable properties.
---
October 1, 2018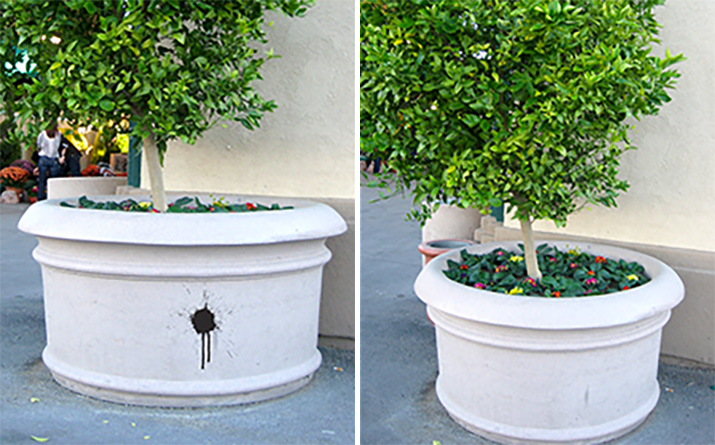 Graffiti and other materials often ruin stone and metal products. Unlike metal and stone, resin is immune to being ruined from spray-paint, gum, stickers, and even sharpie marker. Resin is formulated from a Linear Low Density Polyethylene, a non-porous, non-hydroscopic plastic. This keeps moisture and other materials from staining or discoloring it in any way.
---
September 22, 2018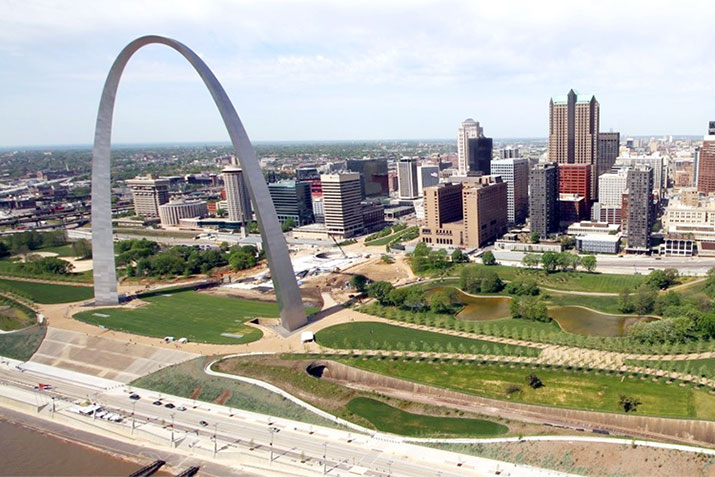 Soaring 630 feet above the mighty Mississippi River and its St Louis, Missouri, home, the gleaming stainless steel Gateway Arch is the centerpiece of the Gateway Arch National Park and a popular attraction that draws more than three million visitors each year.
---
September 13, 2018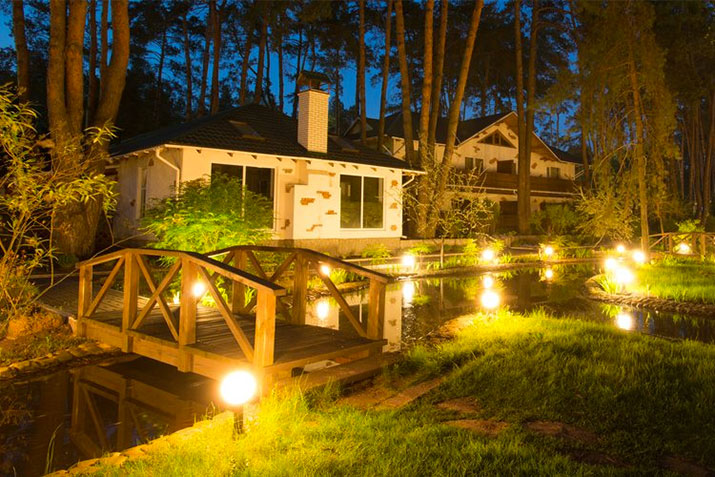 If your business has expensive energy bills, a dark and eerie parking lot, or your current lampposts and lighting fixtures are corroding, it might be time to make the investment in a new commercial lighting system.
---
August 29, 2018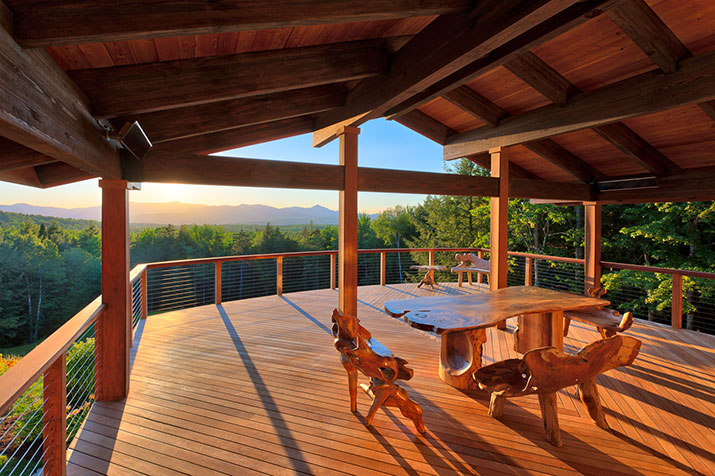 New Jersey builder, Bob Kiefer, never planned to construct one of the biggest, most elaborate decks of his life in the wilds of Vermont. But when he saw the view overlooking a pine-tree studded lake with rolling mountains as a backdrop, everything fell into place.
---
August 17, 2018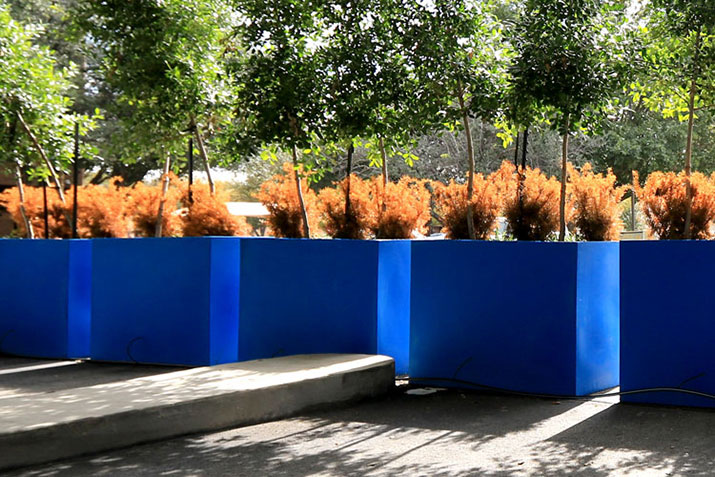 Being lightweight means a lot more than cheaper shipping. It's a total game changer - no more heavy equipment, easier handling and installation, no damage, ease of relocation, and less headaches.
---
July 27, 2018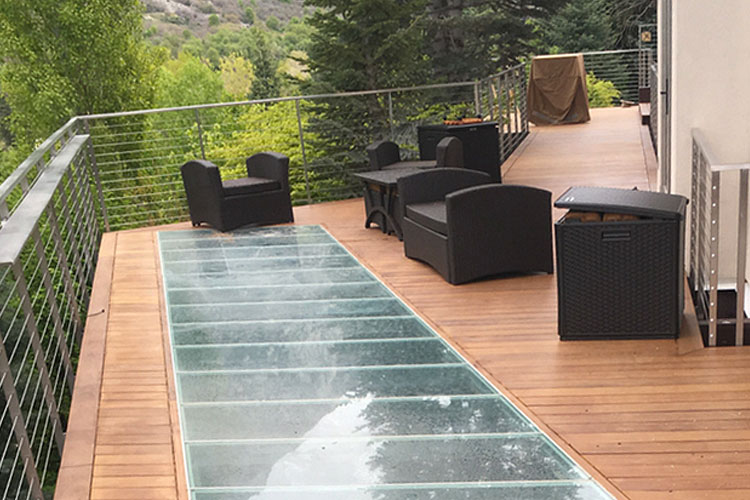 Learn 7 fun ideas using glass to jazz up your outdoor deck, patio or garden this summer.
---
July 20, 2018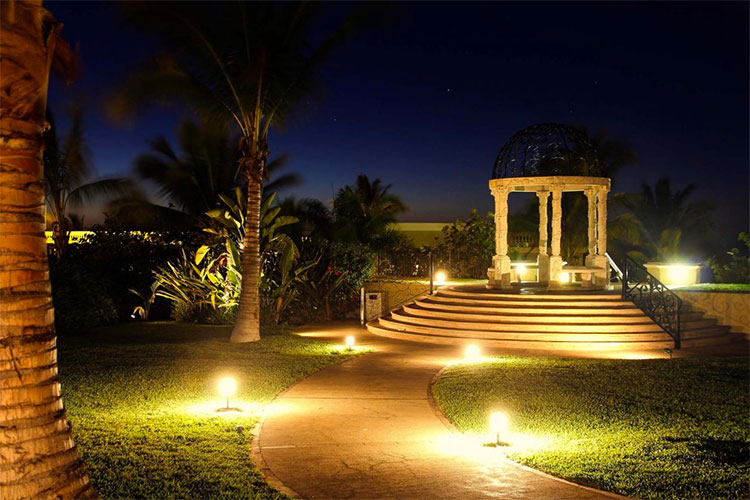 With landscape lighting, not only can you illuminate pathways and add an element of safety and security, you can artistically call attention to things that may be over looked at night, adding a new dimension to your space. TerraCast®'s line of landscape lighting options are ideal for both commercial and residential application because of the beauty, durability and longevity of resin.
---
June 25, 2018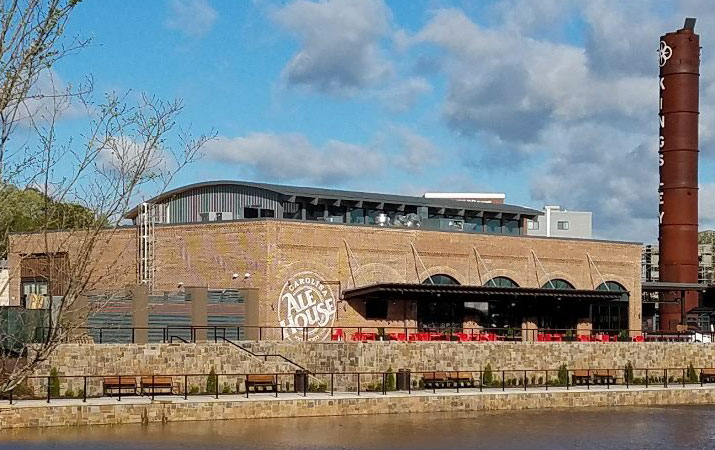 What is old is cool again! Mixed-use development had fallen out of favor during the twentieth century with the rise of the automobile facilitating widespread suburbanization in North America. Now the pendulum of style is swinging back.
---
June 4, 2018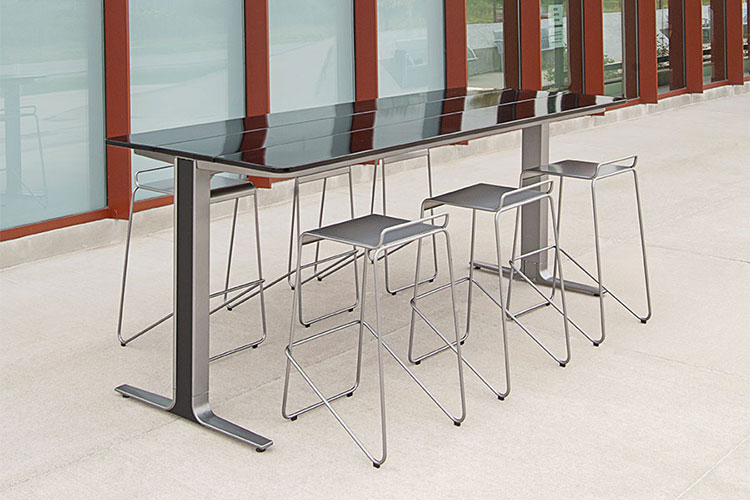 Bring people together where ideas, insight and inspiration can be shared with the new Ancora table by Maglin. This bar height table is available in 6 FT and 8 FT lengths and pairs well with Bar Height Foro and Kontur Stools. Available in steel and recycled plastic, this modern table leaves a lasting impression.
---
May 14, 2018
There are two fundamental reasons TerraCast Products is known for making one of the most durable custom outdoor planters on the market: 1) Materials, and 2) Process.
---
March 28, 2018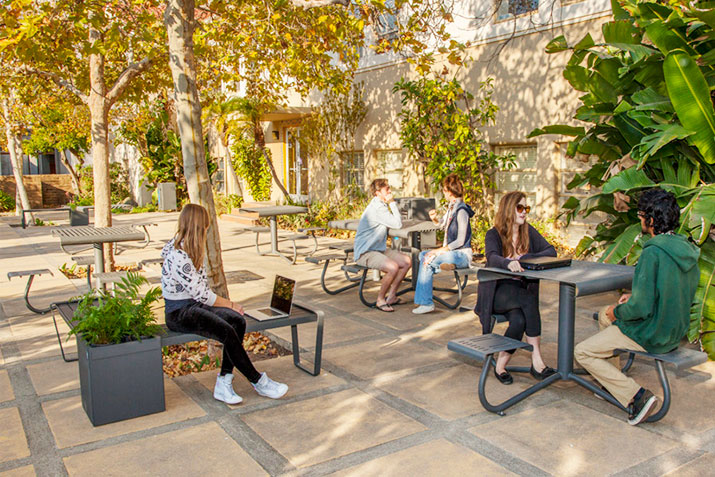 Cal Poly Dexter Patio Design - Educational design is evolving and a trend to more flexible learning spaces is evident. The learning environment is moving beyond the classroom walls and emphasis has been put on the quality of and access to outdoor spaces, to create balance between the indoors and out.
---
March 7, 2018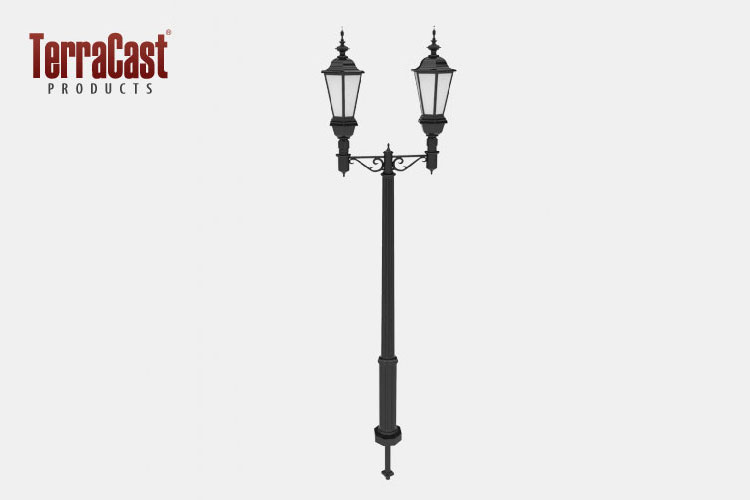 Salt resistant outdoor lighting fixtures are life changing, especially in coastal environments with high salinity levels. Moisture and salinity are incredibly harsh on lighting fixtures and other outdoor furnishings, especially those made of porous materials. Moisture creates enough issues for lighting fixtures, but add salt to the mix and corrosion sets in even faster. Without salt resistant outdoor lighting fixtures, you'll be replacing lighting poles and other fixtures in no time.
---
February 16, 2018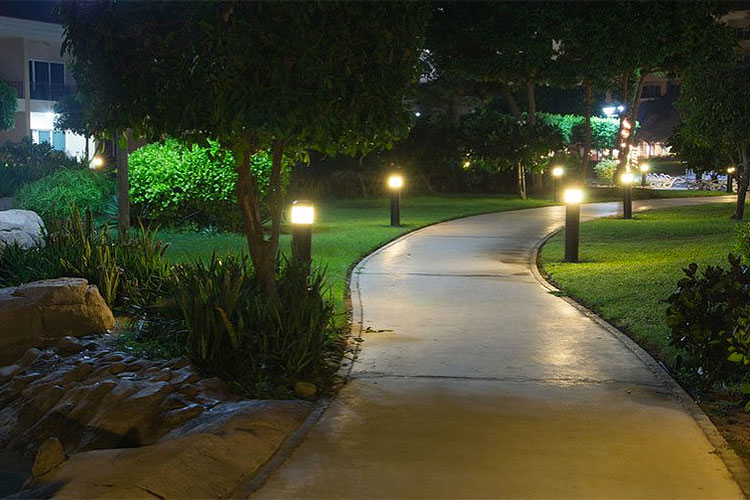 Complete landscape lighting should include a variety of fixtures with unique intended purposes, including path lighting, up lighting, shadow lighting, and so forth. We offer every type of landscape lighting you could think of—plus, our fixtures are durable, long lasting, and made right here in the USA!
---
February 2, 2018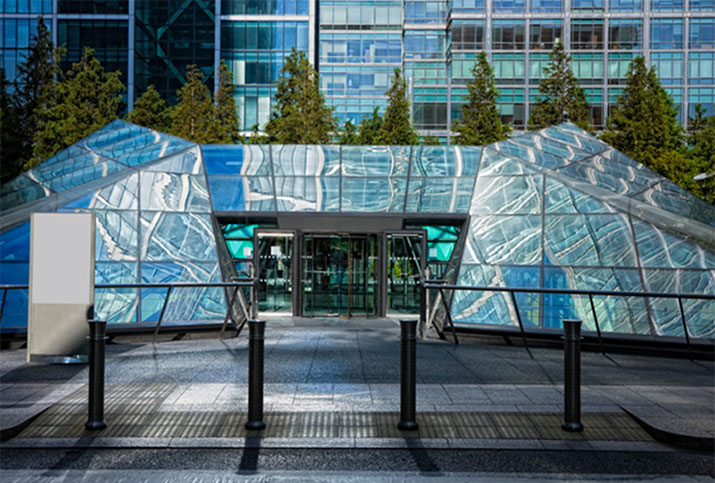 Traditionally, bollards were reserved for military or other high-security facilities. More and more, however, popular tourist destinations, parks, bike lanes, educational and business campuses, hospitals and more are using bollards for added protection.
---
January 24, 2018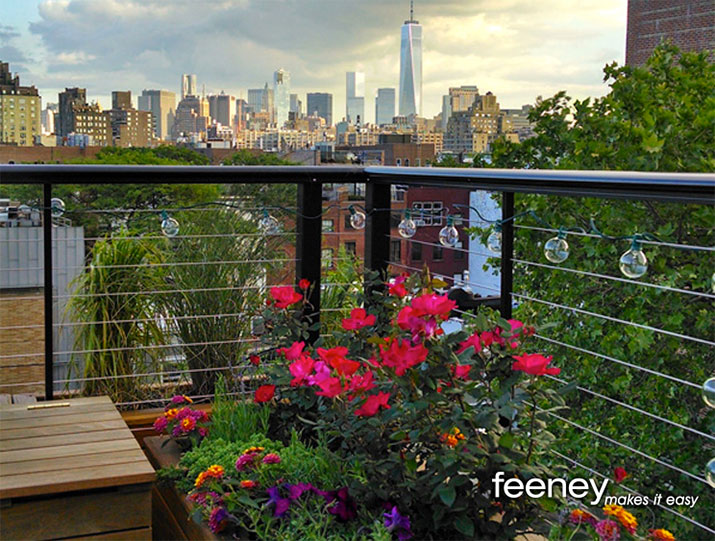 Brick Stairways (November 20, 2017), Custom outdoor furniture that reflects your vision (November 10, 2017), 5 Innovative Public Square Design Ideas (September 29, 2017), Ogden by Maglin Site Furniture offers flexible straight, curved or circular bench options to suit any style (August 25, 2017), Concrete Resurfacing (August 23, 2017), Bike lockers: The right bike parking for your site (August 16, 2017), Modular Seating - Volare™ (August 10, 2017), Lake Avenue light poles restoration - Pasadena, California (August 2, 2017), TerraCast Step Planters Bring Innovation to Reclaim Public Spaces in Major U.S. Locations (July 28, 2017), Transform your yard, patio, or outdoor cafe into majestic gathering places with these beautiful brick outdoor entertainment pieces (July 3, 2017), CableView® Aluminum Cable Railing System by Stainless Cable & Railing Inc. (June 23, 2017), Kalwall Featured In Winning 2017 RIBA London Award Project (June 20, 2017), Starlings And The Grain/Agriculture Industry (June 16, 2017), 2017 Excellence in Hardscape Awards Recognizes County Materials' Concrete Pavers, Slabs and Retaining Walls (May 4, 2017), The Art of Profitable Deck Building (April 25, 2017), Bicycle security solutions (April 14, 2017), Deck Railing Ideas (April 7, 2017), 6 Ways To Overcome Coastal Landscape Installation Challenges (March 3, 2017), The evolution of the educational landscape (February 17, 2017), New from Thomas Steele: Monona benches, chairs, side tables and litter receptables (February 13, 2017), Waldorf™ Benches (January 12, 2017), How To Avoid The Most Common Problems With Commercial Lampposts (December 30, 2016), New designs from Victor Stanley: Camille Table & Benches (November 29, 2016), 8 Questions You Need Answered Before Buying Commercial Grade Outdoor Furniture (October 24, 2016), Battery Life: introducing a new way to energize your outdoor space (October 12, 2016), An orderly revolution in waste control (August 3, 2016), Smart Ways to Upgrade Your Deck (July 8, 2016), Turn your backyard into a haven (June 15, 2016), The Rise of Outdoor Lighting: Enhancing Aesthetics and Extending Entertainment (May 26, 2016), Slip Resistant Aluminum Grating Utilized on ASLA Green Roof (May 23, 2016), How To Upgrade Light Poles With Decorative Bases (May 19, 2016), New Colors for DesignRail® Kits! (May 2, 2016), Cochran Expands and Enhances Landscape Forms Lifestyle Furniture for Terrace Life (April 29, 2016), Green Building Tips: How To Create Eco-Friendly Landscaping (April 25, 2016), Lakeside Planter (March 4, 2016), Maglin has collaborated with Philips Lumec to offer a design-integrated line of sustainable site furniture (February 17, 2016), Safety Bollards Protect Storefronts (February 9, 2016), Importance Of Outdoor Garden Planter Materials (January 22, 2016), Designing Outdoor Public Spaces is Vital to the Future of our Cities (December 28, 2015), 10 Major Benefits To Installing LED Tree Ring Lighting (December 9, 2015), Reeder Illuminated Sign (November 23, 2015), Stop unauthorized parking using Reliance Foundry's Fold-Down Bollards (November 16, 2015), Please be Seated: New York City expands its CityBench program and grows 'Street Seat' parklets in Brooklyn (October 23, 2015), Flexible Bollards: Traffic & Parking Lot Posts (September 9, 2015), MultipliCITY wins a 2015 IDEA Goldaward (August 25, 2015), Plastic Bollard Covers: Security Post Sleeves (August 7, 2015), Benefits of Precast Concrete Bollards (July 10, 2015), The FGP Collection by Francisco Gomez Paz (July 6, 2015), How To Create The Best Large Flower Pots On The Block (June 22, 2015), Introducing a whole new personalized approach to site furnishing... (June 15, 2015), Must watch video! Landscape design and the history of ASLA-NY (May 22, 2015)