architecture - engineering - construction

Landscape Design
---
March 19, 2021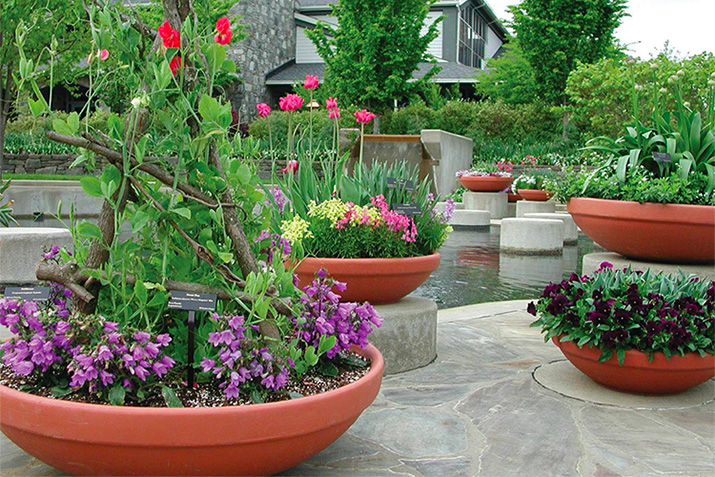 As you get ready to replant spring flowers in your containers, it is a good idea to inspect your planters. Are there any cracks or breakages? Temperature fluctuations and snow melts can have a significant impact on your containers, depending on the material. When you need to replace damaged planters, consider TerraCast® resin-based planters to minimize your future costs on replacements. One of the many benefits LLDPE resin material offers is its flexible property; it resists cracks and breakages caused by temperature fluctuations.
---
March 15, 2021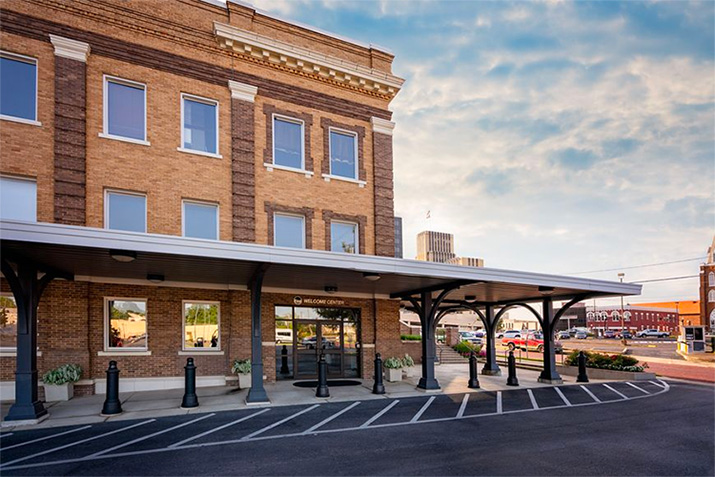 Have you ever seen stories of drivers losing control of their vehicles and driving into storefronts, homes, or even high-traffic public spaces like parks? Without attractive security perimeters to block vehicles from careening out of control, these accidents can damage buildings, infrastructure, and cause human injury or death. Smash-and-grab robbery and other forms of direct attack can also be a risk at some locations. Thankfully, you don't need to sacrifice aesthetics for protection in these situations.
---
February 22, 2021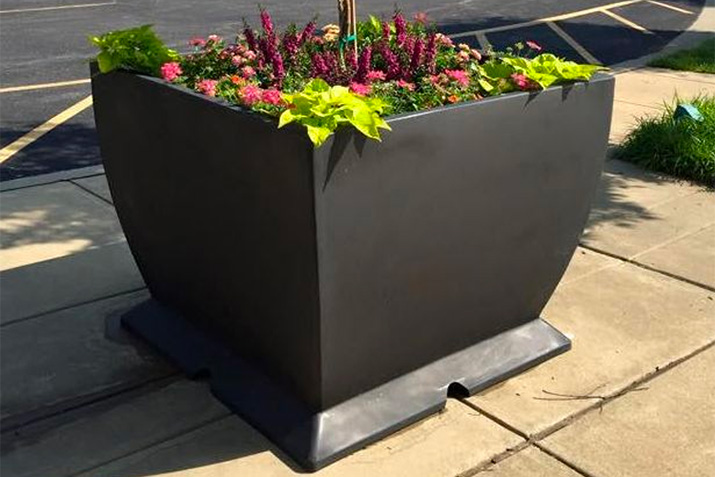 Outdoor planters should be able to withstand the UV rays of the sun and other outdoor elements. Still, most landscaping products are not made to withstand the wear and tear provoked by nature and the general public. It doesn't take long for standard planters to start fading if left in the sun day after day. TerraCast® resin planters are treated with a UV inhibitor, which means they will not need painting or refinishing because they will not fade, chip, or peel.
---
January 11, 2021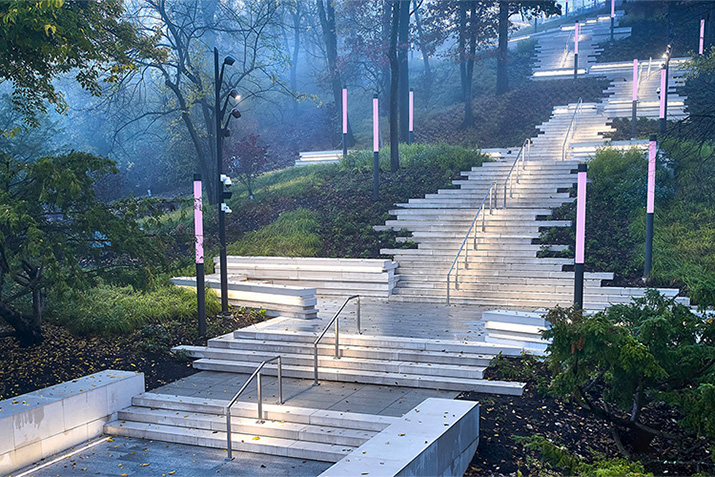 With over 300 custom pieces, this 450 foot climb brings art to the great outdoors. Located at the corner of Gilbert Avenue and Eden Park Drive, the Cincinnati Art Museum's Art Climb is a scenic stairway that allows for additional access to the northern museum grounds. Complete with guiding lights, safety handrails and seating areas, Art Climb is not only a work of art, it is a community driven, interactive exhibit and has become one of the most highly visited places in the city this year. Wausau Tile is proud to have been a part this family-friendly, community-related outdoor exhibit that allows interactions, activities and art to the people of Cincinnati.
---
January 8, 2021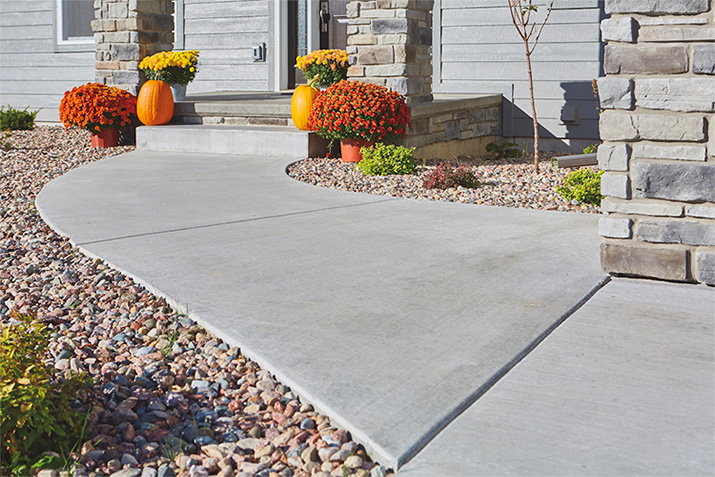 One of the best ways to enhance property value is through the addition of a concrete walkway, driveway, porch or patio. Ready-mix concrete serves an extended life cycle of at least 30 years and requires minimal maintenance over time. To meet and even exceed these service life standards, proper winter care of exterior concrete is essential.
Follow these tips to protect your investment and ensure its longevity:
---
December 30, 2020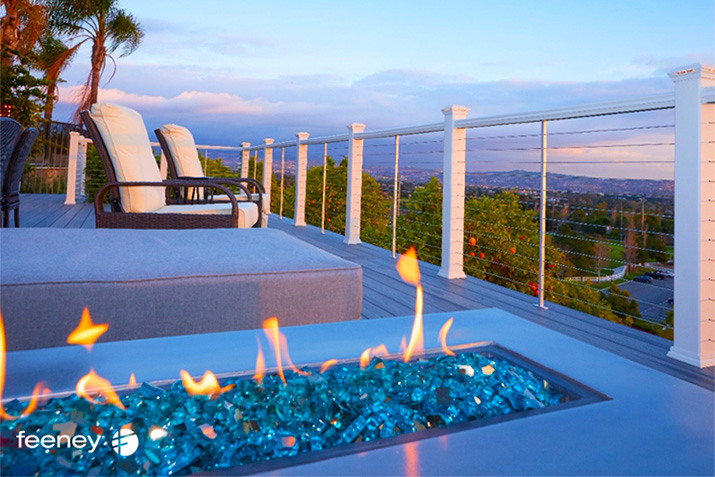 Homeowners have always enjoyed their outdoor spaces. What was once simply a back patio or deck is now an entertainment area, where homeowners and their friends and families congregate to socialize, relax and recharge. The following are five elements that will transform an outdoor space to an area ideal for entertaining while keeping maintenance to a minimum.
---
December 18, 2020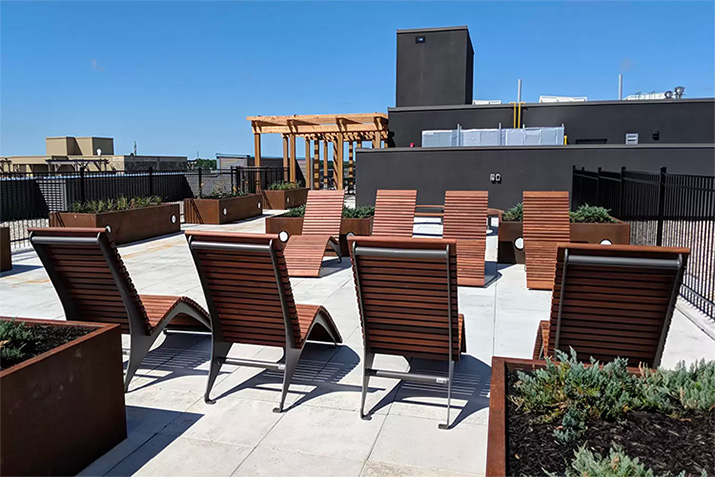 Rooftop decks have emerged as highly coveted and beloved spaces for residents of dense urban areas during the COVID-19 pandemic. However, outdoor rooftop spaces will remain desirable for current and prospective residents beyond the global health crisis. Access to the outdoors positively impacts mental health, provides space to create community, exercise and meditate, plant gardens and grow food. In cities where street-level greenspace and parkland are scarce or at-a-premium, rooftop decks can be lifelines for people living in mid and high-rise buildings. However, they require some special consideration because of their location.
---
December 11, 2020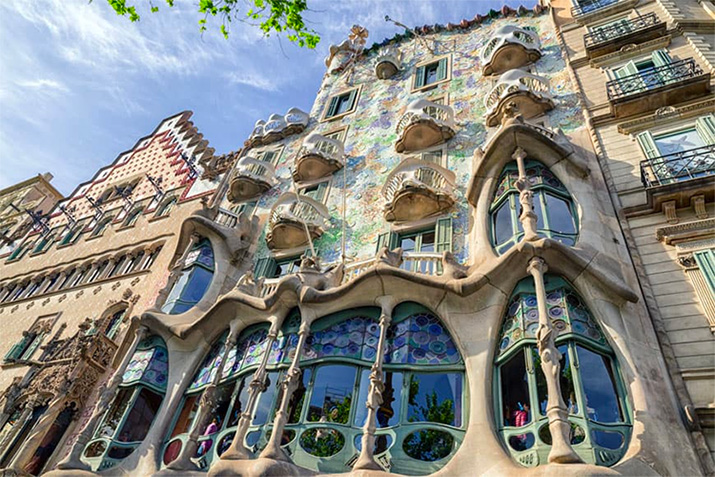 Concrete is the supportive material scaffolding most modern construction, providing solid foundations on which to build. In most situations, it is utilitarian and unremarkable, and will be clad or decorated rather than emphasized. Yet certain building and design styles give concrete pride of place. Concrete can be used as the antithesis of aesthetic flourish, in design philosophies that see ornamentation as a distraction from utility. Yet other styles use decorative concrete to create shapes and textures to convey an artistic imagination. When choosing site furnishings like bollards, being aware of design choices made by the architect can help a facilities director enhance or complement the design.
---
December 9, 2020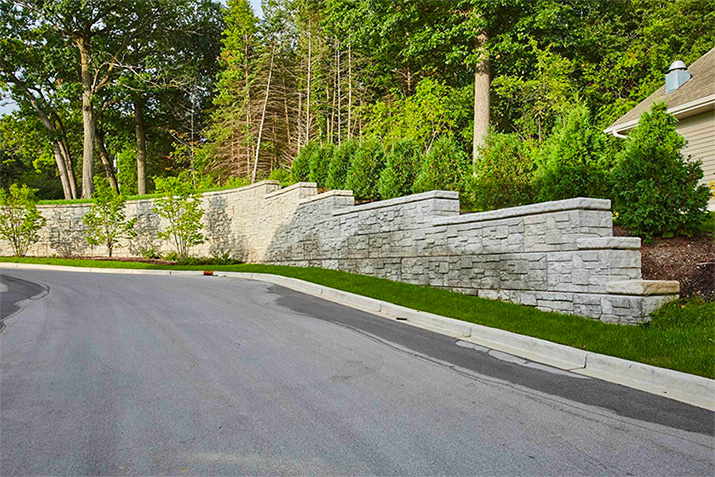 County Materials' Rib Rock Landscape Block covers more square footage with less material, providing strong structural integrity to meet tight construction schedules.
---
November 30, 2020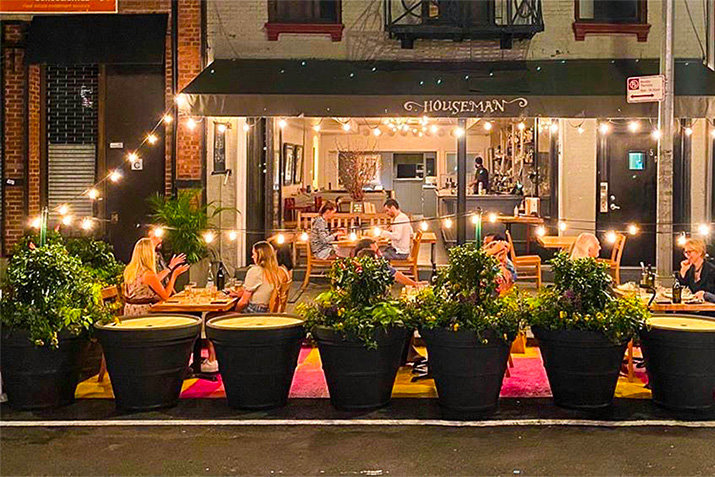 As winter approaches and temperatures drop, restaurants located in colder regions are rethinking options to keep outdoor dining open. According to USA Today, nearly half of the full-service restaurants plan to extend their outdoor dining, including adding tents and patio heaters. In New York City, the outdoor dining program was made permanent due to its popularity and effectiveness in helping businesses. With the increased demand for outdoor spaces, planning for different weather can help create cities that are more enjoyable in any season.
---
November 24, 2020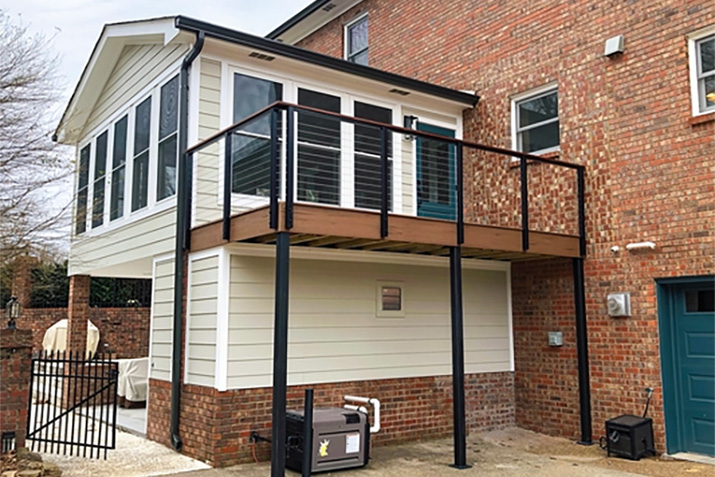 Old-fashioned meets contemporary at this Clarksville home. The ipe wood rail blends nicely with the brick façade while the black posts stand out dramatically against it. The end result elegantly updates this brick home. The reinforced aluminum system withstands the tension of cable infill without bending.
---
November 20, 2020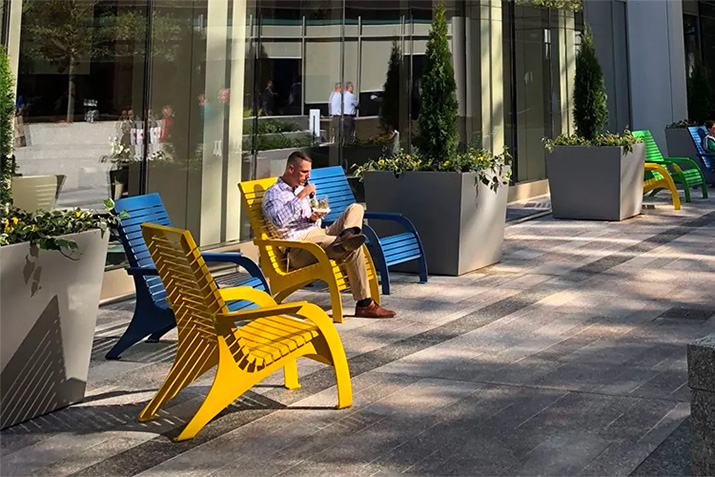 The owners of Bank of America Plaza wanted to offer their tenants even more than a prime location in an iconic building and so, beginning in 2016, they invested in a complete redesign of their street-level presence. "We have created a more pedestrian-friendly area with smaller shop fronts, outdoor seating areas, and a new, extended main building entry to engage the public plaza," 1 says Redline Design Groups lead designer Richard Boswell. One section of the exterior courtyard had an existing fountain but was largely under-utilized open space with no seating available. The initial vision to incorporate wall mounted curved benches into the fountain surround led to conversations between Architect, Richard Boswell and Maglin's CEO, Ian McAskile and Territory Manager, Andrew Coen. Bank of America Plaza owners, TIER REIT wanted a variety of table and seating configurations and embraced color to enliven the space.
---
October 23, 2020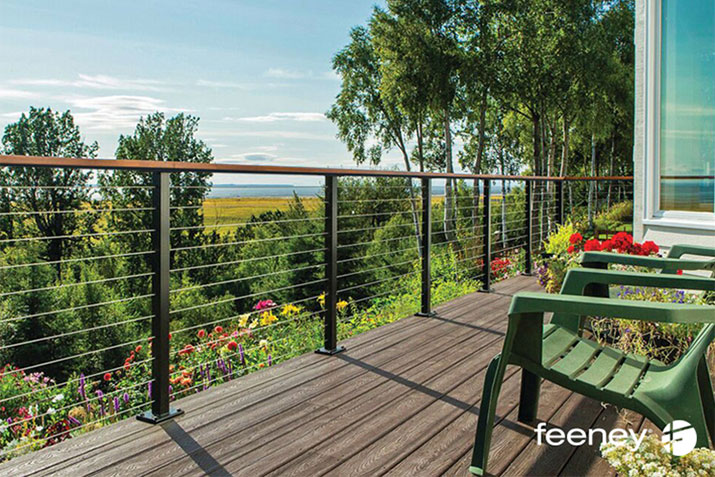 Cable railing can turn an ordinary deck into a statement-making space that enhances the view. Following are some things to keep in mind when incorporating cable rail in an exterior setting.
---
October 19, 2020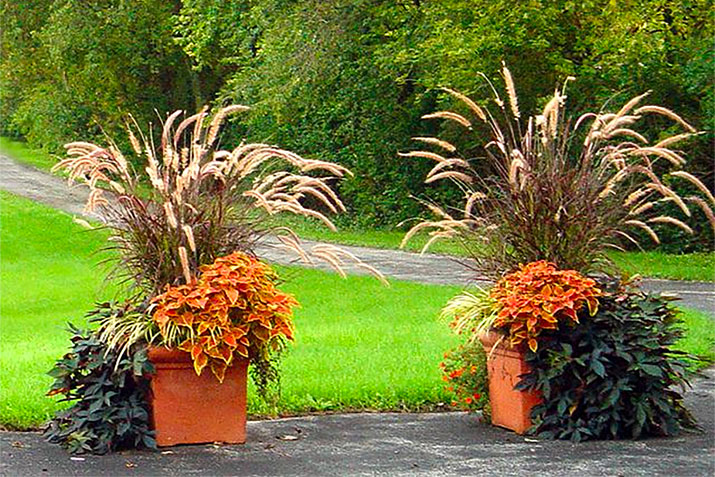 Fall is the best time to up your curb appeal and experiment with lots of colors and textures of plant combinations. Container gardens can instantly add height and depth to your fall landscape designs. Varying style and size options can complement the designs and overall atmosphere of the property. Taller planters paired with the traditional thriller, filler, and spiller plant combination will make an outstanding statement piece in any entryways or walkways.
---
September 25, 2020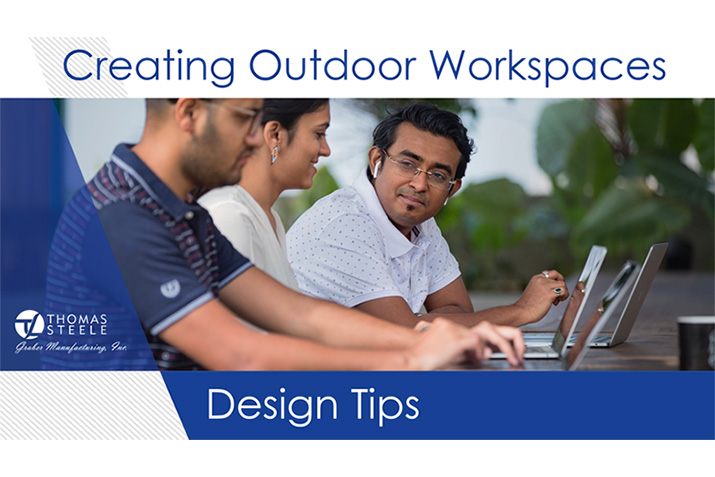 A better office environment exists on your property. It has better lighting. Better décor. Better health benefits for workers.
---
August 28, 2020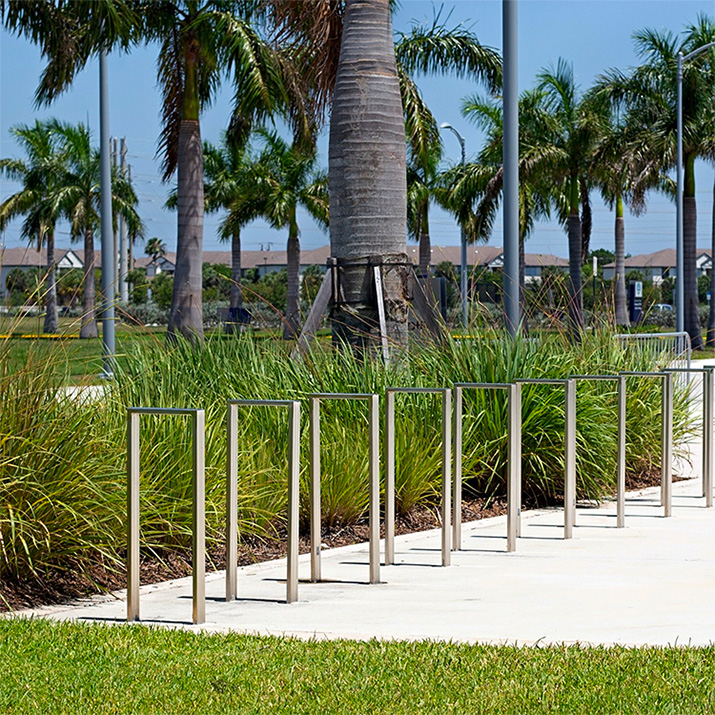 Modern bike racks add style to this facility - more importantly they are quality, hand-crafted units offering secure bike parking. Learn more about Metro:
---
August 26, 2020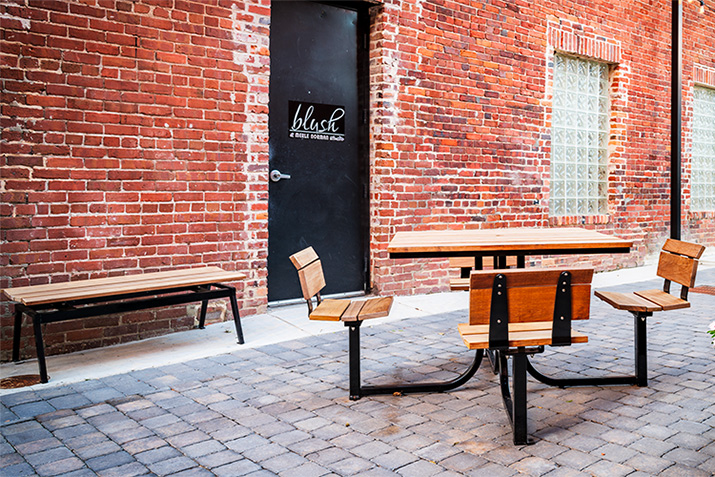 Many times, trash receptacles look beat up & yucky - the EXCLUSIVE Lofty Series offers a sleek option to enhance beauty of your space & help to keep it clean #loftyseries #thomassteele #exclusivedesign #trashreceptacle #architecturalproducts #landscapearchitecture #sitefurniture
---
July 22, 2020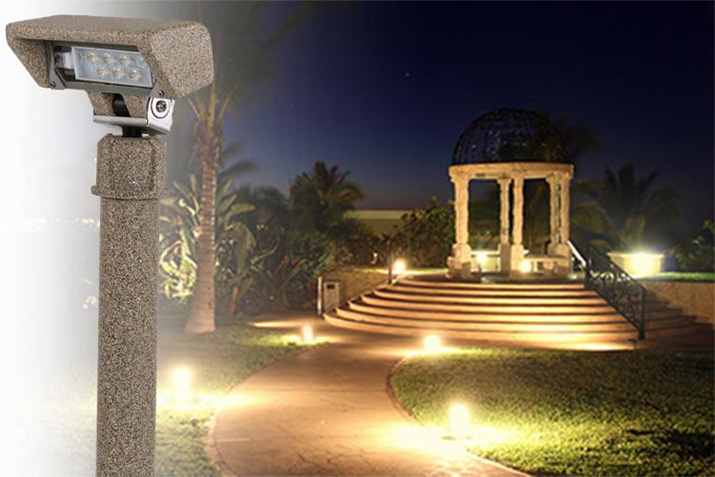 With landscape lighting, not only can you illuminate pathways and add an element of safety and security, you can artistically call attention to things that may be over looked at night, adding a new dimension to your space. TerraCast®'s line of landscape lighting options are ideal for both commercial and residential applications because of the beauty, durability and longevity of resin.
---
June 1, 2020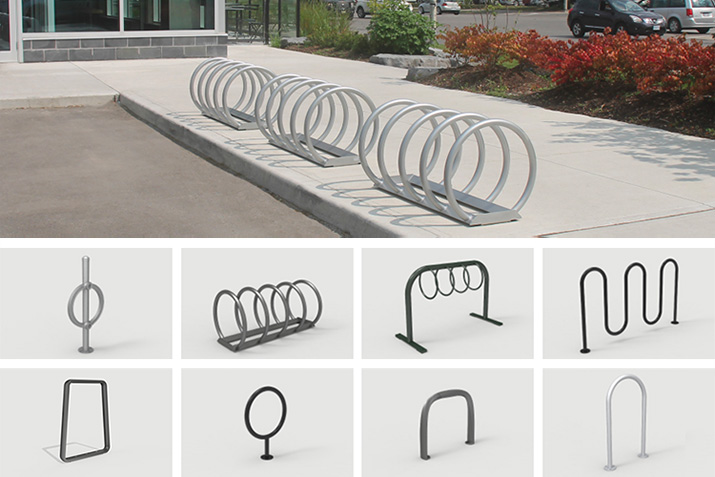 Support peddle power. Encouraging people to choose healthy, green alternatives can be as simple as installing a well-placed bike rack. Our simple designs take up very little space, ensure easy use for the daily cyclist and manage the chaos of wheels and pedals. Personalize your site or promote your business with custom lettering available on the MBR200 Series.
---
May 20, 2020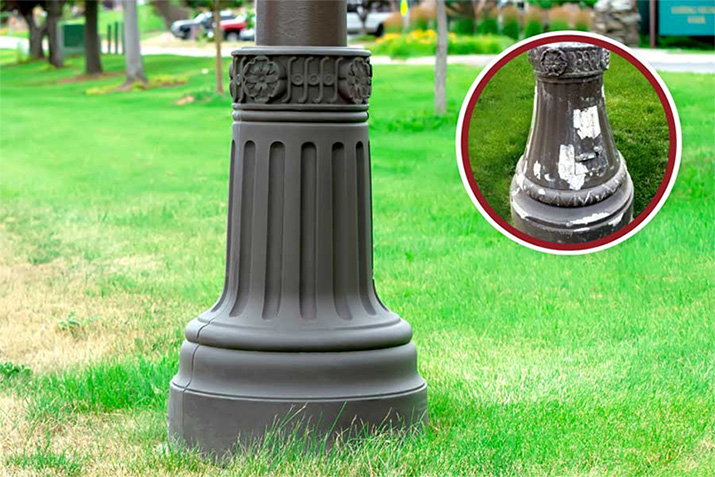 If you were to scratch, cut, or scrape or dent our resin bases, you would find that the color blend permeates throughout the piece, which will not expose any secondary base color. TerraCast® has the ability to replicate many designs to match the existing bases. The flexibility of the resin material enables our bases to have a stone or metal look finish. As you can see in the before and after pictures above, you can barely tell the difference between aluminum and resin bases except for the fact that our base will never peel or corrode. The TerraCast® base will never require painting.