architecture - engineering - construction

Copper
---
May 9, 2023
You know how versatile copper wall tiles can be for interior design. Let's highlight a few ways you can use them around the home or in your commercial space.
---
February 2, 2022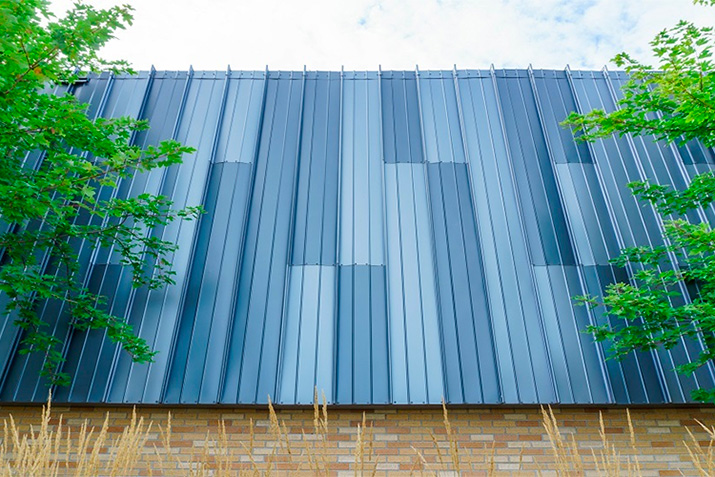 A dual purpose, single-skin wall and roof system, offering maximum design flexibility! The MorZip® profile is designed for both vertical and horizontal applications. MorZip® does it all, providing seamless transitions from wall to roof and back again.
---
October 9, 2019
Previous posts that I have written have mostly dealt with shielding gamma and neutron radiation, however there are other forms of radiation that should be shielded in certain situation. Radio Frequency (RF) waves are a form of electromagnetic waves produced by electronic devices and networks such as cell phones or radio towers. These waves can cause interference with other sensitive electronic devices. RF and electromagnetic waves can be shielded by enclosing an area with conductive material and electronically grounding the shield. This is also commonly known as a Faraday Cage. The effectiveness of the shield will depend on the material used, thickness of the material, and what frequency the waves that need to shield are.