architecture - engineering - construction

Glass Walls
---
March 8, 2021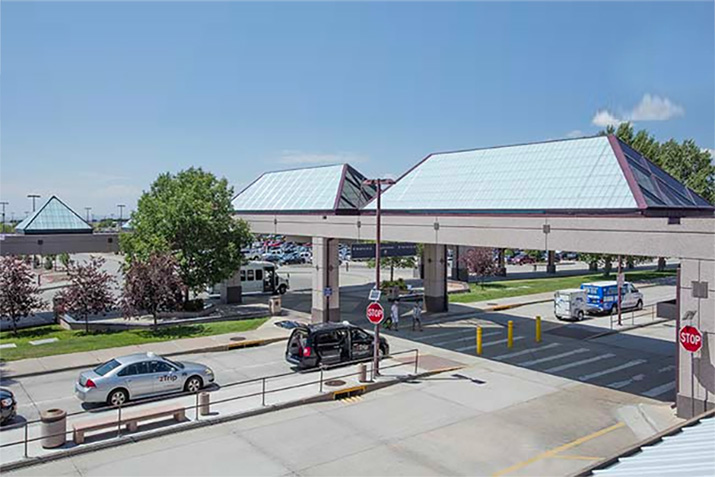 From the welcoming environment that natural light creates to the privacy afforded by the use of translucent panel systems, nearly every type of transportation-related facility can benefit from access to daylight. Everything from transfer facilities and train stations to maintenance depots and airplane hangars can take advantage of the benefits of a well designed skylight, canopy or translucent wall system.
---
February 15, 2021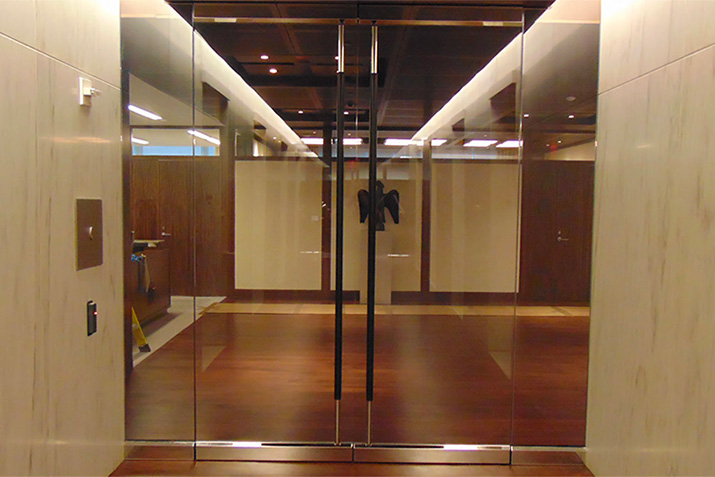 'Frameless' all-glass doors are broad and inviting—practically the standard for modern offices. It's important to know, however, that startlingly few glass door security options both fit and meet aesthetic demands while still providing significant safety.
---
January 6, 2021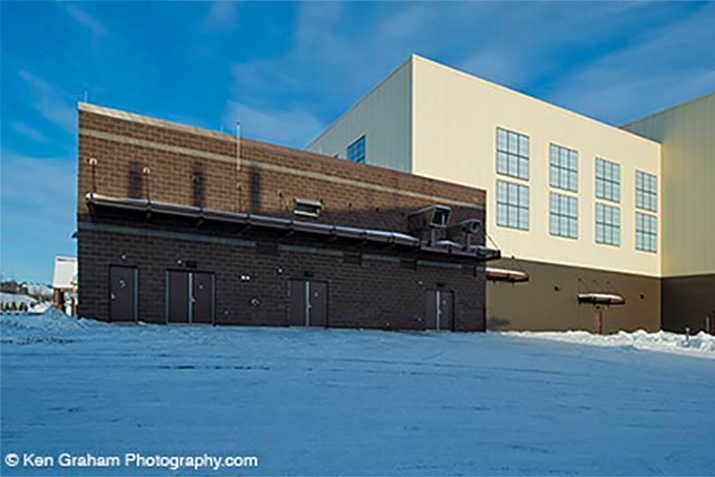 Since Major is based in central Wisconsin, we're all too familiar with cold weather and snow. But is your daylighting system up to the challenge? Is the space losing $$ in the colder months due to heat loss? Do you need a skylight or wall system solution that will stand up to the toughest environments?
---
August 4, 2020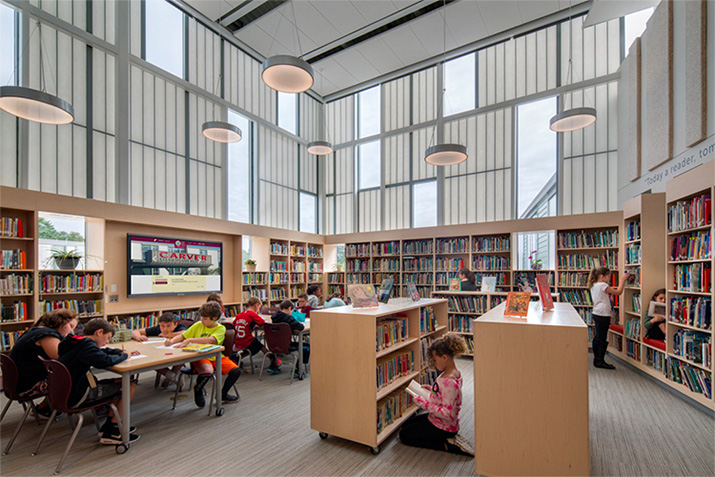 What happens when you combine the dramatic views and user operability of glass with the thermal performance and light control of a translucent panel? You get a unique, versatile and practical daylighting system!
---
June 17, 2020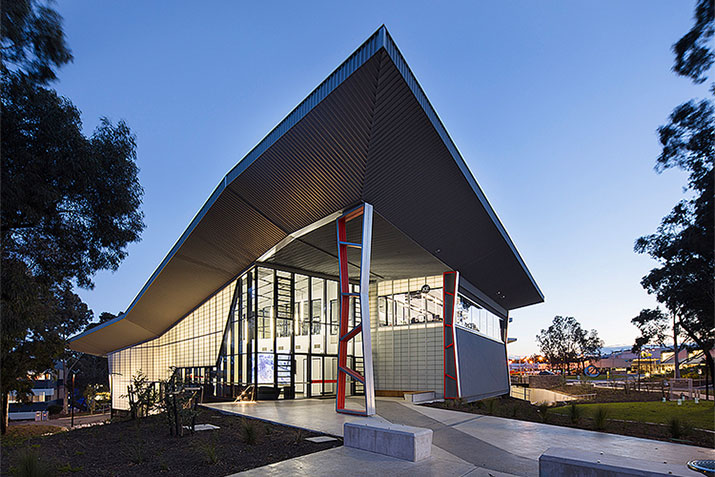 Introducing diffuse natural daylight into educational facilities provides advantages on multiple levels, the most important being the benefit to students. Multiple studies have shown that students exposed to more natural daylight progress faster than kids with less daylight. Translucent sandwich panels also provide line of sight protection to areas where privacy and security are important, as well as create the right thermal envelope.
Here are five educational facilities across the globe where Kalwall® translucent sandwich panels have been used to provide the right diffuse natural daylighting solution.
---
October 25, 2019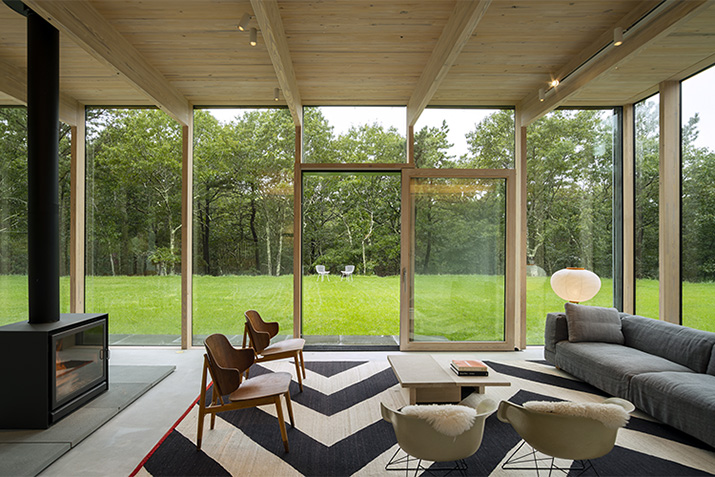 Architect Jerome Engelking was engaged to create a nature-infused vacation retreat for a growing family on a wooded property on Long Island, NY – an architectural space that was to be a natural extension of the landscape.
His mandate was challenging. The house had to be open, yet private. Warm and natural, but with daylighting and heat controls. Stylish, yet exceedingly functional. Modern, but with an organic aesthetic. And it had to have wood framing that would support the roof structure – a very unique architectural feature. All in all, a tall order!
---
September 4, 2019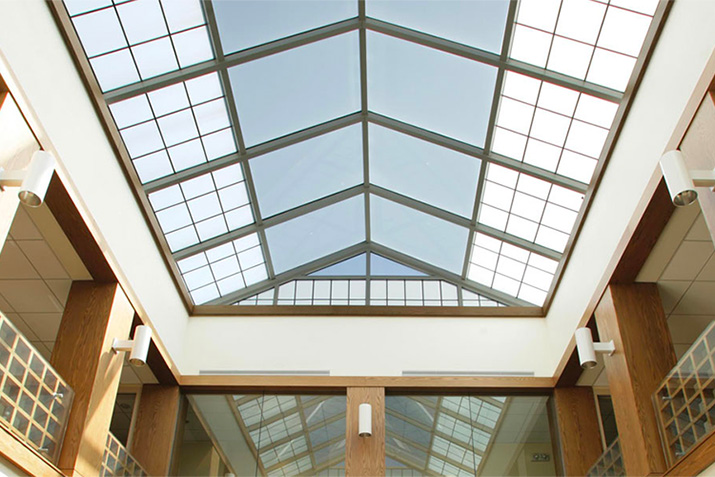 Children need sunlight; and because most children and adolescents spend the majority of their daylight hours in school, it's important that students have access to sunlight by incorporating daylighting systems into classroom design. Exposure to natural light not only contributes to a student's physical well-being by boosting their daily intake of Vitamin D, but also enriches their mental health by regulating the Circadian Rhythm and the release of influential hormones that, for adolescents in particular, can be difficult to manage on their own. Studies show these students sleep better, think more positively, concentrate longer, and miss fewer days of school due to illness. Studies also show that happier, healthier children perform better academically; and by diffusing daylight through halls and classrooms, schools can improve test scores, support student well-being, reallocate saved energy costs for school supplies and other needs, and promote sustainability.
---
August 23, 2019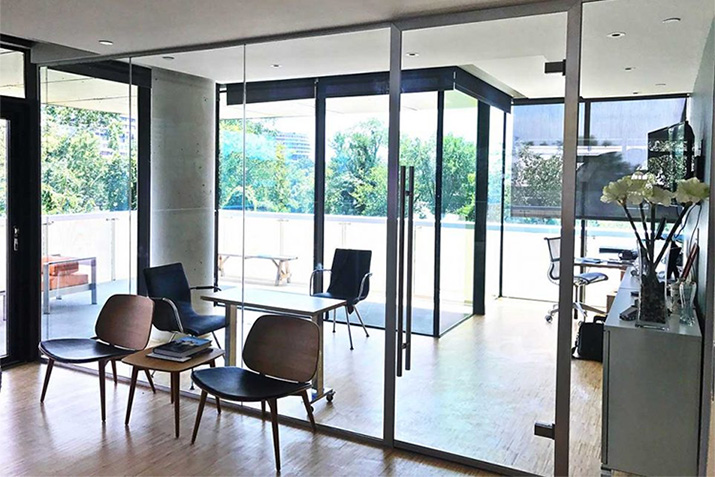 Collaboration. Transparency. Problem Solving. Change. If your office space is not set up to foster and facilitate all of the above, it may be holding you back. The more sophisticated our understanding of office dynamics becomes, the more it is clear a work space is so much more than a place to plop a computer.
---
December 4, 2018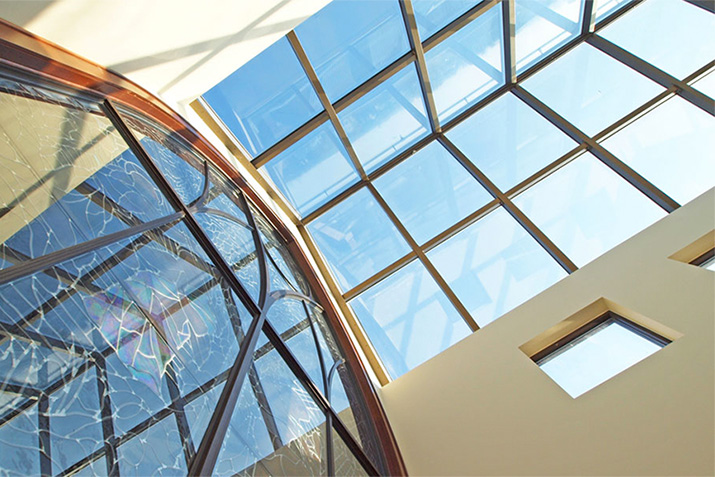 During the holiday season, places of worship often take on a more central role in people's lives and become important social centers, gathering places, and community hubs. With that in mind, we thought we would re-examine some daylighting options for these spaces and their unique design challenges.
---
July 27, 2018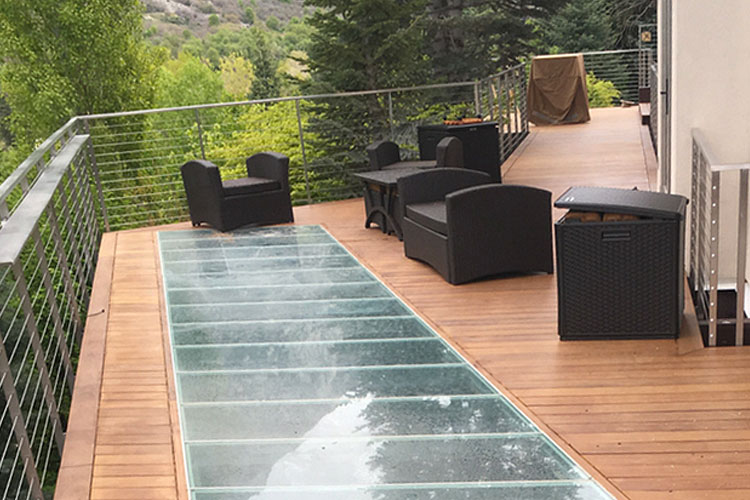 Learn 7 fun ideas using glass to jazz up your outdoor deck, patio or garden this summer.
---
June 3, 2018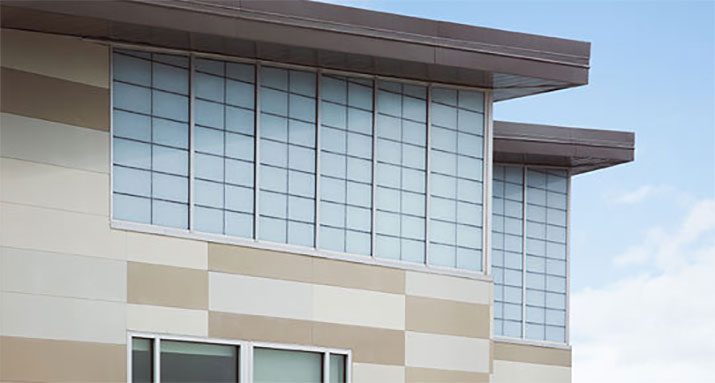 There are a variety of daylighting and glazing options in the market today, but one of the stand-out features of translucent panel systems is their grid pattern. Translucent panels, like the Guardian 275® system, feature an aluminum grid that supports the interior and exterior fiberglass face sheets. This gives the panels their strength and allows for panel sizes up to 5 feet wide by 20 feet long in some instances.
---
May 7, 2018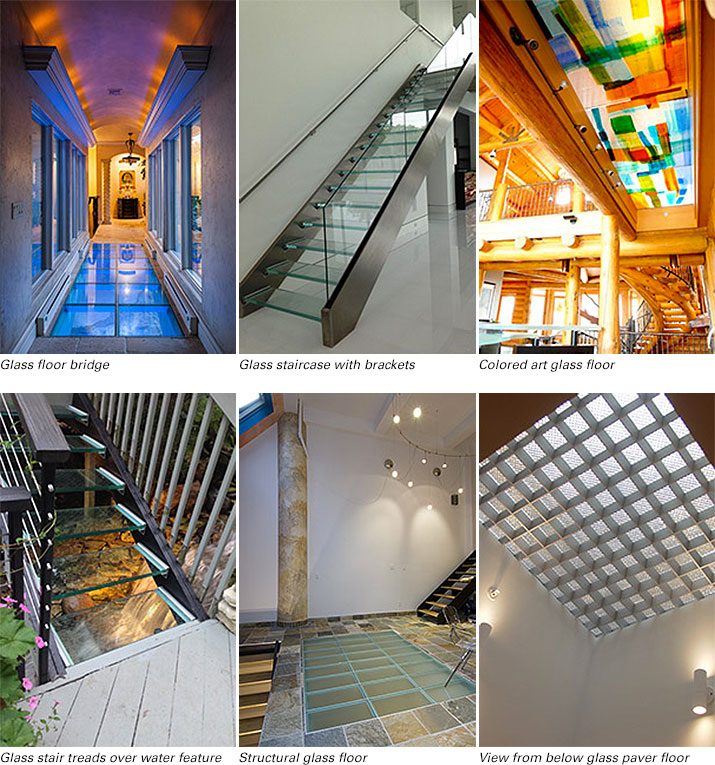 Glass flooring provides an exciting combination of style and function, making a dramatic impression in both residential and commercial spaces. Structural glass floors, bridges, landings and stair treads can add light to lower level spaces and provide a unique design element to any interior.
---
March 5, 2018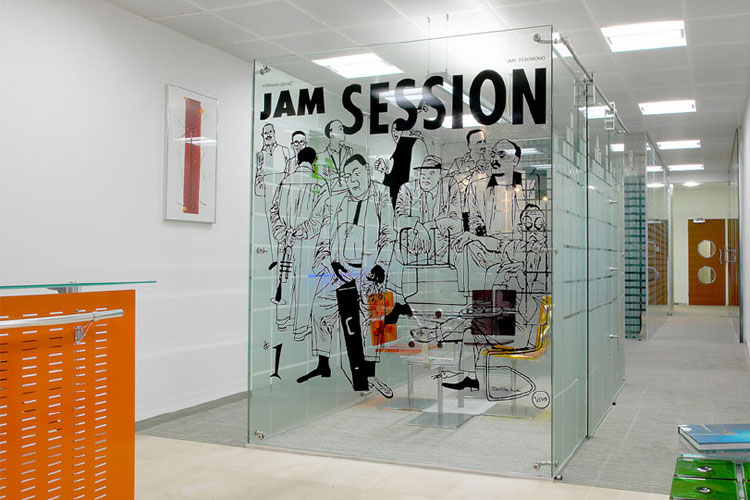 Incorporating glass into office interiors is a trend that has skyrocketed over the past 10 years. But this is more than just a trend; glass walls provide a number of practical benefits to offices and the people who work in them. They maximize space, minimize the need for interior light, and can even increase productivity and collaboration. These are some of the biggest benefits of outfitting your office with glass walls and doors.
---
March 2, 2018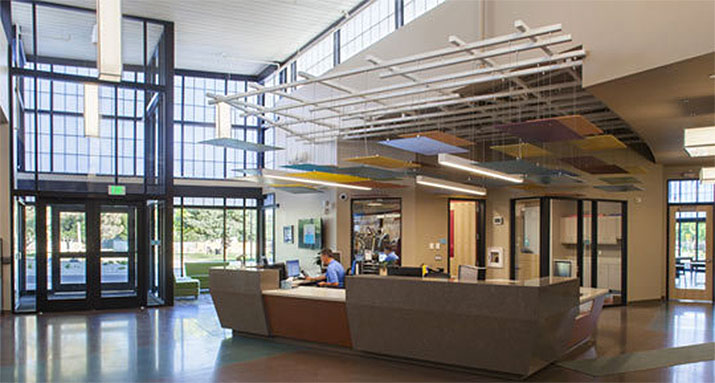 First impressions are important, and the same holds true for building entrances. Whether you're welcoming potential customers, trying to calm worried patients, or hosting teachers and students, their initial interaction with the space can set the overall mood and tenor of their experience.
---
February 9, 2018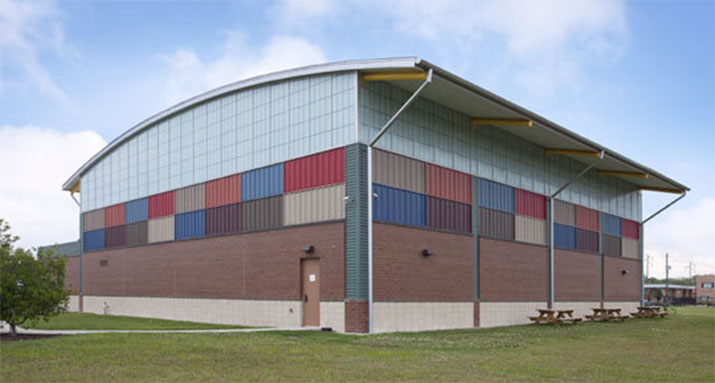 Designing natural daylighting in a building can be difficult if the building is an existing structure or if the property has a difficult orientation. There are a few things to consider when working with difficult building layouts.
---
February 6, 2018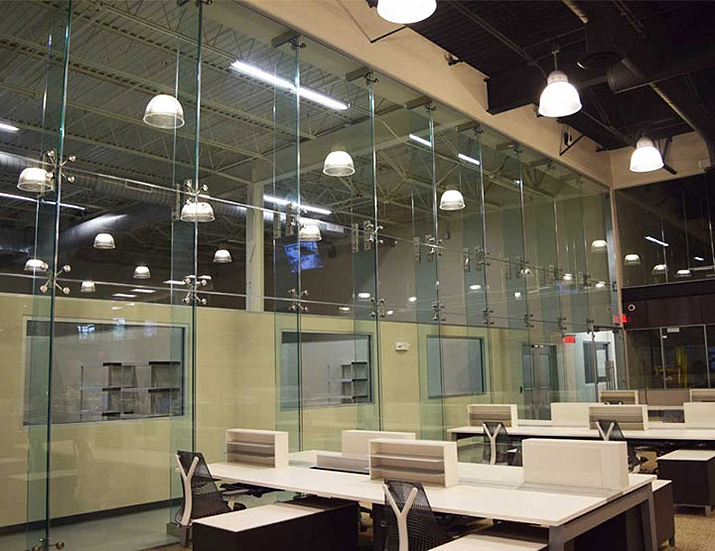 Advances in sustainable building have made it easier than ever to create green buildings and office spaces that take a minimal toll on the environment. From the highest point of your building to the lowest subterranean basement, there are steps you can take to make your building greener and more sustainable. Here are some of the ways buildings can become more environmentally friendly.
---
January 9, 2018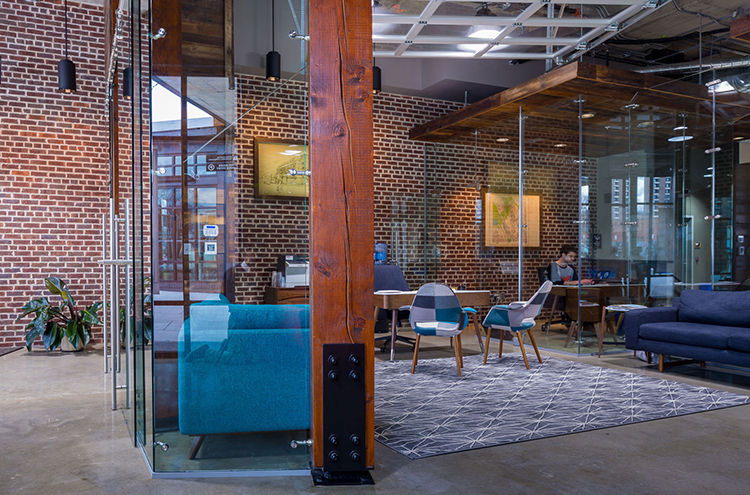 The debate still rages over whether closed or open office floor plans are better for productivity. Glass walls offer a compromise that makes the best of both worlds and provides a balance of collaboration and privacy that is ideal for many office set-ups. However, installing glass walls represents a significant investment, so before you commit to incorporating them into your workspace, check out these seven things to consider.