architecture - engineering - construction

Glass Walls
---
March 7, 2023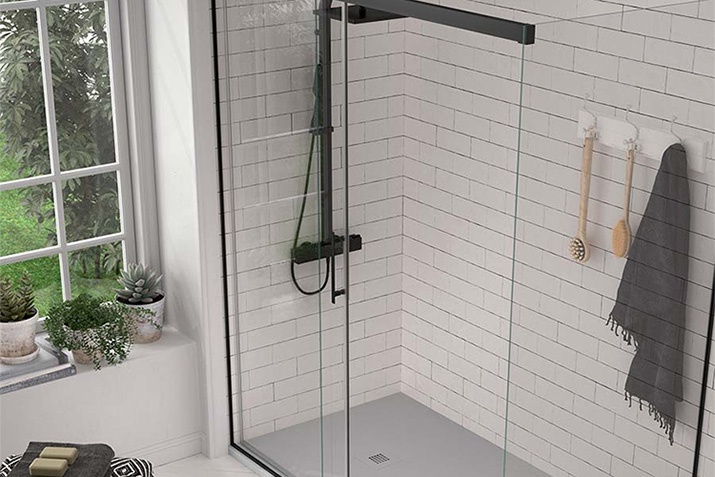 If the idea of an 'age in place shower' DOES NOT create a vision of a bathroom you're excited to use, you're not alone. When people think 'age in place,' their thoughts are locked on safety. And while safety is essential to stay in your home as long as possible (and steer clear of Assisted Living facilities) – who wants a boring, safe (institutional-looking) shower? You want spaces which make you feel young and alive…not just safe.
---
November 30, 2022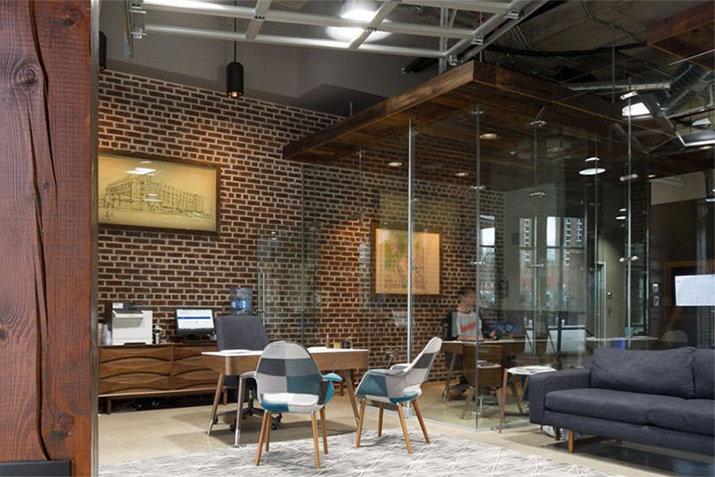 ---
November 21, 2022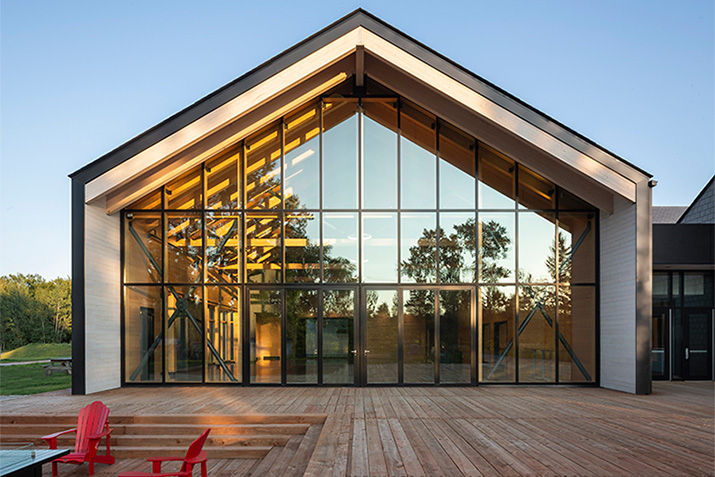 The aesthetic and material benefits of sustainable, well-engineered timber curtain walls are well documented. But Unicel Architectural's Therm+ H-I curtain wall systems with proven RAICO technology and high-quality glazing by Unicel Architectural take curtain wall performance to the next level. That's because each Therm+ H-I curtain wall system (available in sizes of 56 and 76 mm) combines lightweight and elegant design with Passive House certification-level thermal insulation, along with superior wind resistance and greater air tightness than any other curtain wall product on the market.
---
May 2, 2022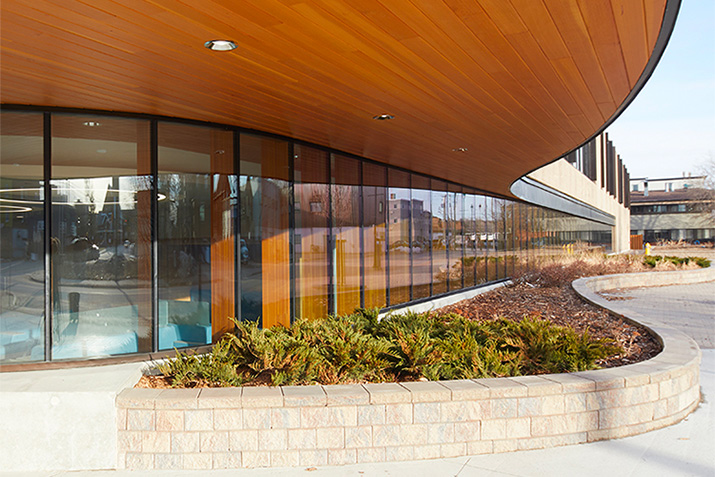 Timber curtain walls combine the elegance of wood with floor-to-ceiling glazed facades to deliver an architecturally stunning, high-performing timber-and-glass wall with unparalleled sightlines and visibility. Unicel Architectural timber curtain walls are powered by our industry-leading glass and glazing know-how, along with German RAICO Therm+ technology with its own invisible connector system and three-level drainage system. They can be installed on buildings with steel, concrete, or timber structures, and can even accommodate designs requiring load-bearing curtain walls.
---
March 30, 2022
Incorporating modern glass office partitions into the office design is one way to mitigate the dangers of COVID while still encouraging employee interaction and bringing people back together to feel like they are a part of a community. Glass partitions provide many benefits that keep people connected, while still keeping them safe.
---
January 3, 2022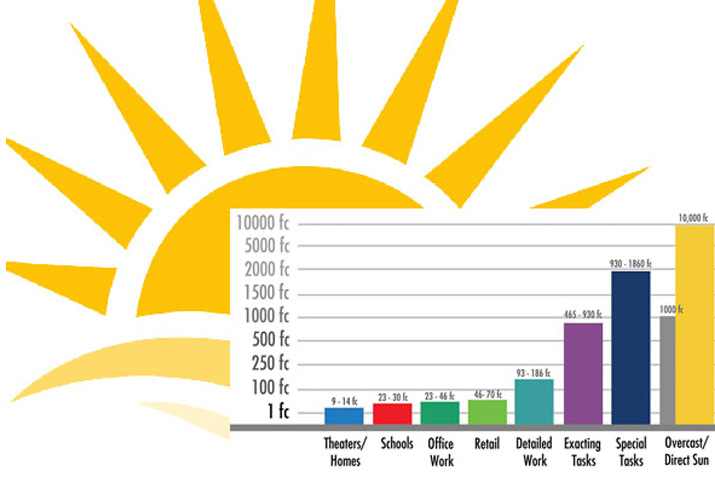 Daylighting design can be challenging, but we're here to help. In this article you'll find some tips on where to use specific glazing materials, the best way to configure a system for your needs, some information on loads and codes, and more.
---
December 10, 2021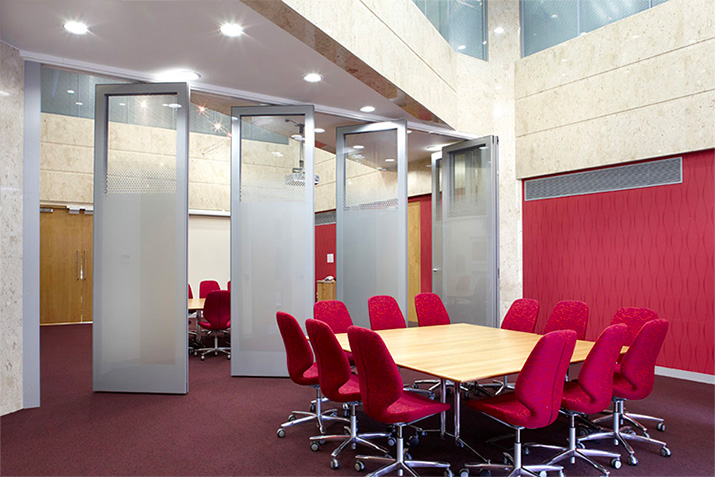 The appearance of COVID-19 in 2020 turned the working world — along with the rest of the world — upside down. Offices that had been filled with employees and clients emptied in favor of a work-from-home model that we all had to figure out as we went. As people begin their long awaited return to the office, companies are working to ensure that everyone is safe and comfortable as they re-enter the workplace. One way to achieve this is to incorporate temporary walls in the office.
---
November 24, 2021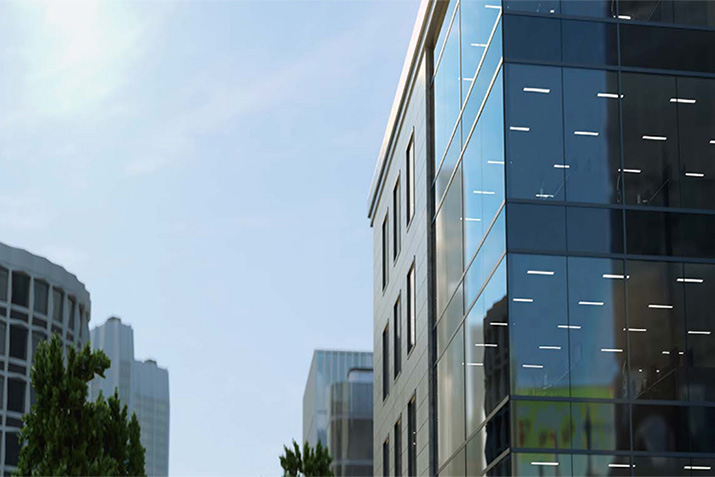 Merging a slim, sleek sightline with advanced thermal performance and seismic testing, the 1620UT/1620UT SSG Curtain Wall System touts a powerful combination of features. Built on the success of the 1600UT Curtain Wall, the 1620UT/1620UT SSG Curtain Wall System delivers versatility and reliability, making it an excellent choice for low- to mid-rise applications in climates where high thermal or seismic performing façades are needed.
---
October 13, 2021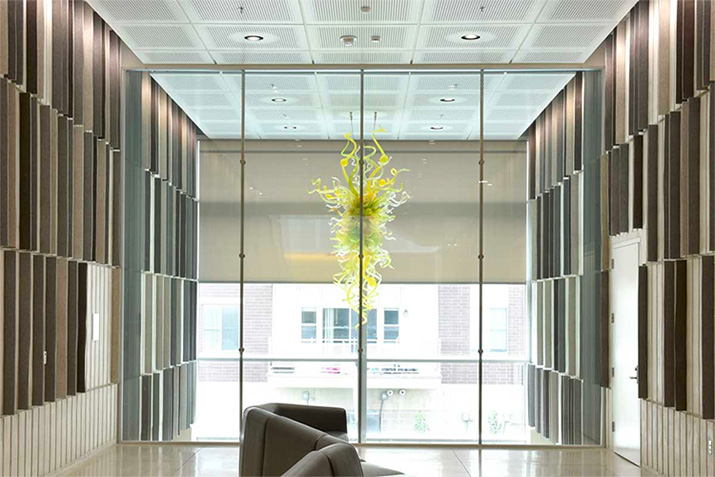 Glass partitions are an easy way to transform your space into an upscale environment. Glass partitions can be as safe as they are aesthetically pleasing. Dividing Commercial and office Interiors with European Style Glass Wall Partitions offers an exceptional amount of style and functionality.
---
October 11, 2021
As schools everywhere tackle the challenges of online and in-person learning, translucent panel canopies can provide a safe and practical solution with shaded outdoor classroom spaces. Guardian 275® canopies and awnings offer a flexible, open-air environment where students can gather and learn while being shielded from potential rain and direct sunlight. While direct sunlight can be hot and create glare, translucent canopies help make outdoor spaces more comfortable so students can sit and focus on their work in a relaxed setting. This also allows students to benefit from the fresh air, natural light, and views that come with being outside, which studies have shown to improve a student's mental health as well as academic performance.
---
September 24, 2021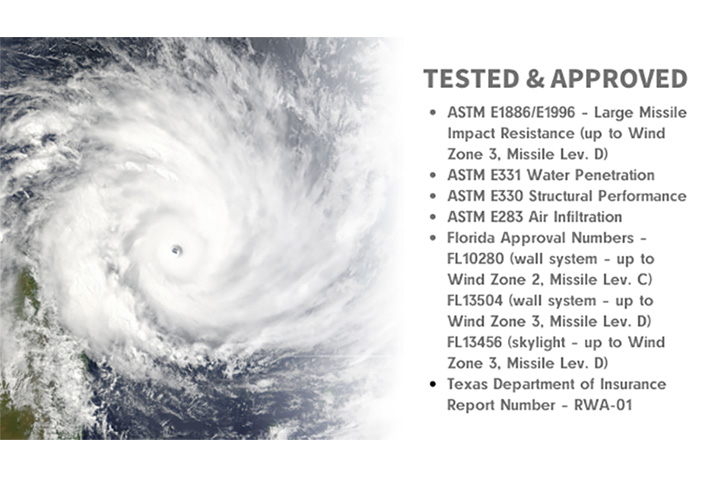 Falling at the height of hurricane season in the United States, September is recognized as National Preparedness Month and a reminder that natural disasters will happen - and without the proper protections the consequences could be catastrophic. This is especially true when it comes to architectural design and choosing the right materials for building a strong, dependable structure that is able to withstand and defend against damaging winds, flying debris, and other destructive forces. Poorly constructed buildings can cost a community not only thousands (or millions!) of dollars in damage, but also lives.
---
September 22, 2021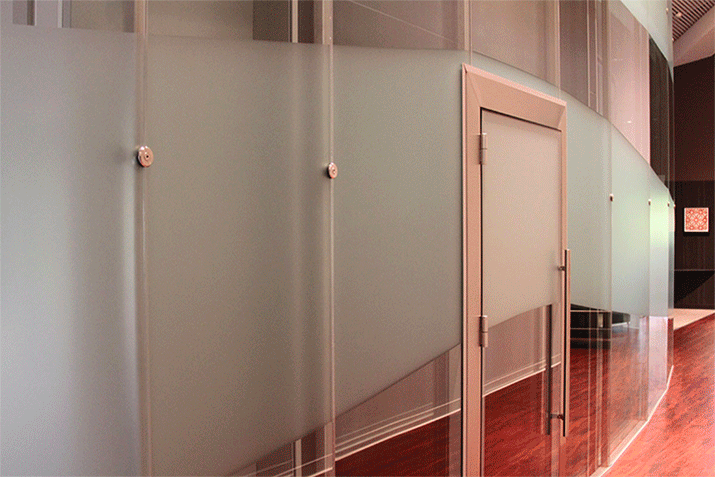 Interior Glass Solutions for Architects, Designers, Contractors, Business Owners and Developers to transform projects into a productive brilliant environment.
---
June 23, 2021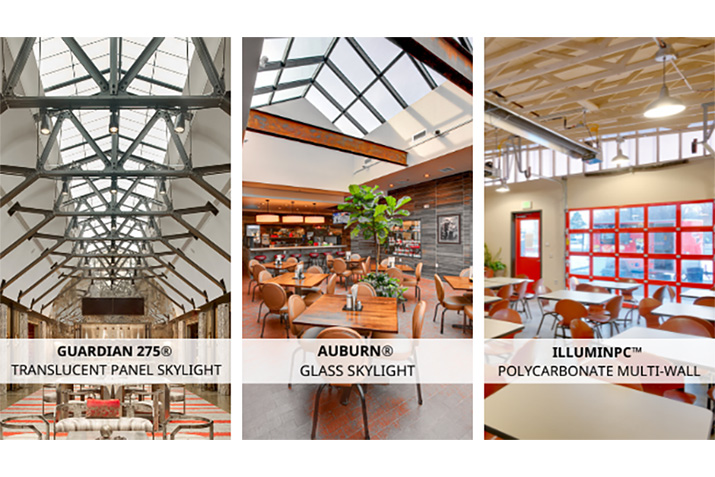 A restaurant's lighting plays a key role in how a customer feels during their meal; and how a customer feels will impact how they perceive the quality of both the food and the facility as well as whether or not they will return. For restaurants that specialize in sit-down dinners, dim artificial lighting helps to set the mood for a more intimate dining experience where customers are more likely to eat slower and stay longer. For other types of eateries like cafes and diners that operate primarily during daylight hours, natural lighting is the best way to create a bright, buoyant atmosphere where customers can come to wake up and leave feeling refreshed. Restaurants with a greener or more nutritious menu may also benefit from natural lighting as customers tend to feel healthier and eat healthier in naturally lit environments.
---
March 8, 2021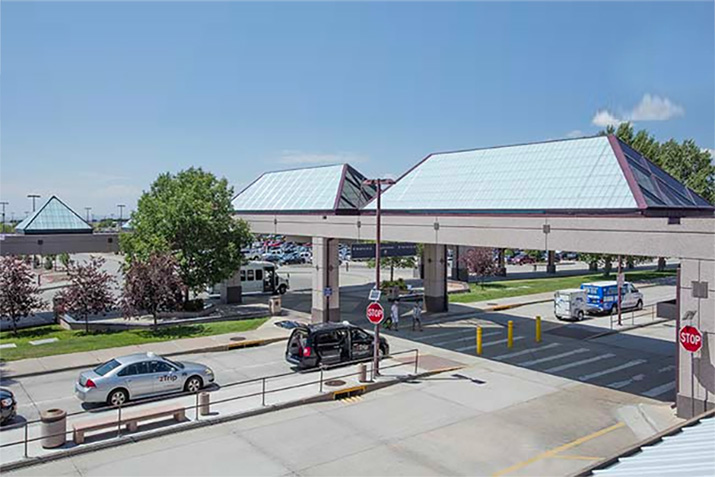 From the welcoming environment that natural light creates to the privacy afforded by the use of translucent panel systems, nearly every type of transportation-related facility can benefit from access to daylight. Everything from transfer facilities and train stations to maintenance depots and airplane hangars can take advantage of the benefits of a well designed skylight, canopy or translucent wall system.
---
February 15, 2021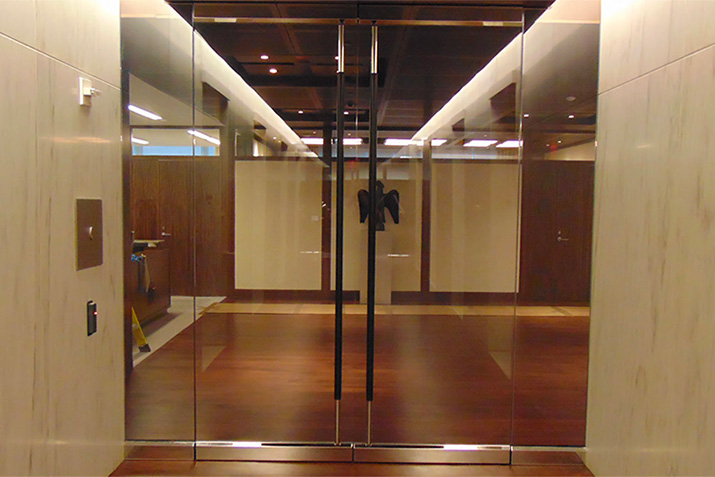 'Frameless' all-glass doors are broad and inviting—practically the standard for modern offices. It's important to know, however, that startlingly few glass door security options both fit and meet aesthetic demands while still providing significant safety.
---
January 6, 2021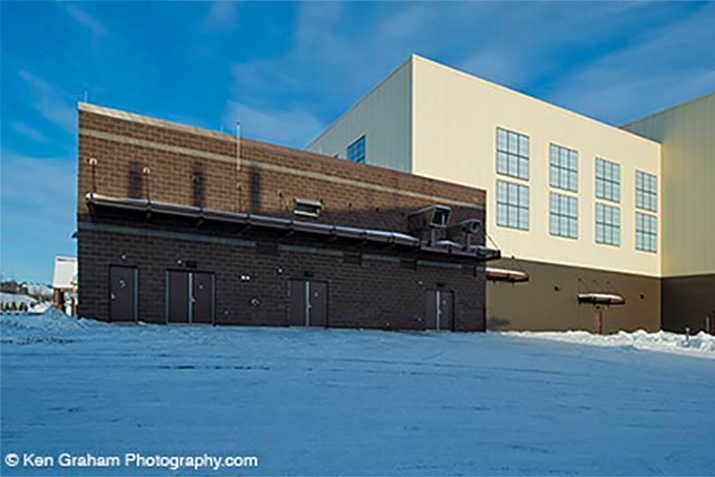 Since Major is based in central Wisconsin, we're all too familiar with cold weather and snow. But is your daylighting system up to the challenge? Is the space losing $$ in the colder months due to heat loss? Do you need a skylight or wall system solution that will stand up to the toughest environments?
---
August 4, 2020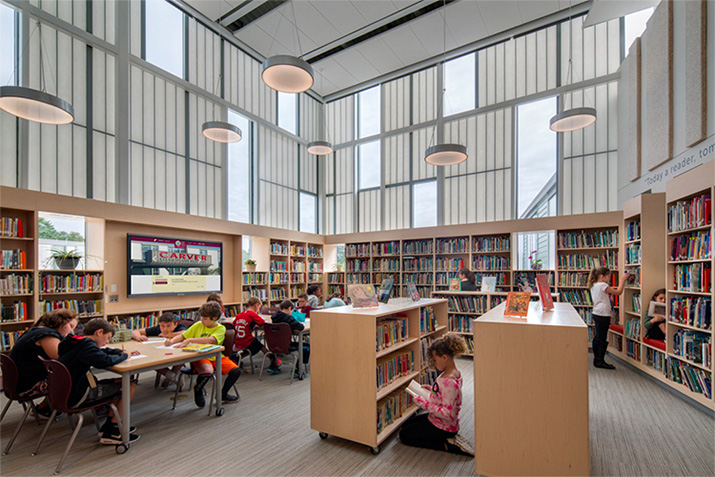 What happens when you combine the dramatic views and user operability of glass with the thermal performance and light control of a translucent panel? You get a unique, versatile and practical daylighting system!
---
June 17, 2020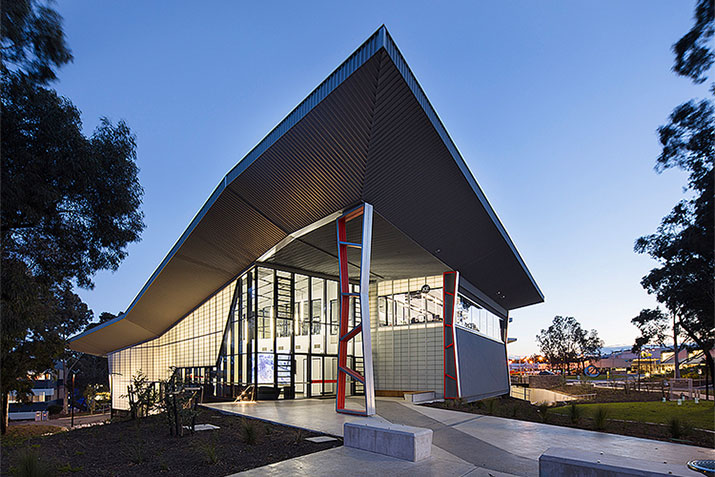 Introducing diffuse natural daylight into educational facilities provides advantages on multiple levels, the most important being the benefit to students. Multiple studies have shown that students exposed to more natural daylight progress faster than kids with less daylight. Translucent sandwich panels also provide line of sight protection to areas where privacy and security are important, as well as create the right thermal envelope.
Here are five educational facilities across the globe where Kalwall® translucent sandwich panels have been used to provide the right diffuse natural daylighting solution.
---
October 25, 2019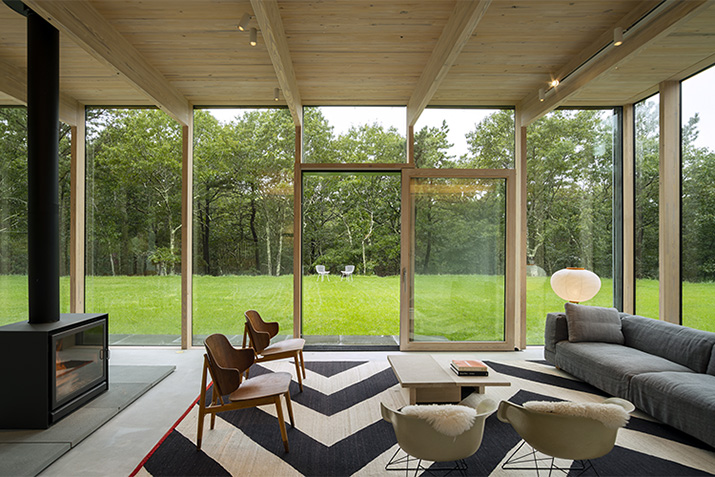 Architect Jerome Engelking was engaged to create a nature-infused vacation retreat for a growing family on a wooded property on Long Island, NY – an architectural space that was to be a natural extension of the landscape.
His mandate was challenging. The house had to be open, yet private. Warm and natural, but with daylighting and heat controls. Stylish, yet exceedingly functional. Modern, but with an organic aesthetic. And it had to have wood framing that would support the roof structure – a very unique architectural feature. All in all, a tall order!
---
September 4, 2019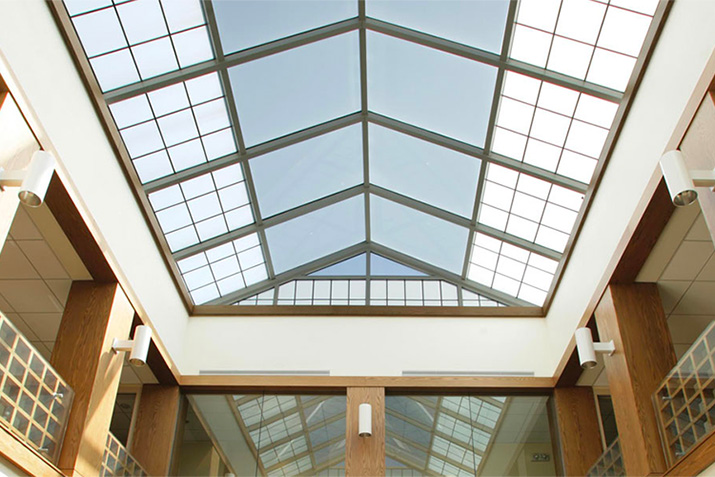 Children need sunlight; and because most children and adolescents spend the majority of their daylight hours in school, it's important that students have access to sunlight by incorporating daylighting systems into classroom design. Exposure to natural light not only contributes to a student's physical well-being by boosting their daily intake of Vitamin D, but also enriches their mental health by regulating the Circadian Rhythm and the release of influential hormones that, for adolescents in particular, can be difficult to manage on their own. Studies show these students sleep better, think more positively, concentrate longer, and miss fewer days of school due to illness. Studies also show that happier, healthier children perform better academically; and by diffusing daylight through halls and classrooms, schools can improve test scores, support student well-being, reallocate saved energy costs for school supplies and other needs, and promote sustainability.