architecture - engineering - construction

Windows
---
November 8, 2021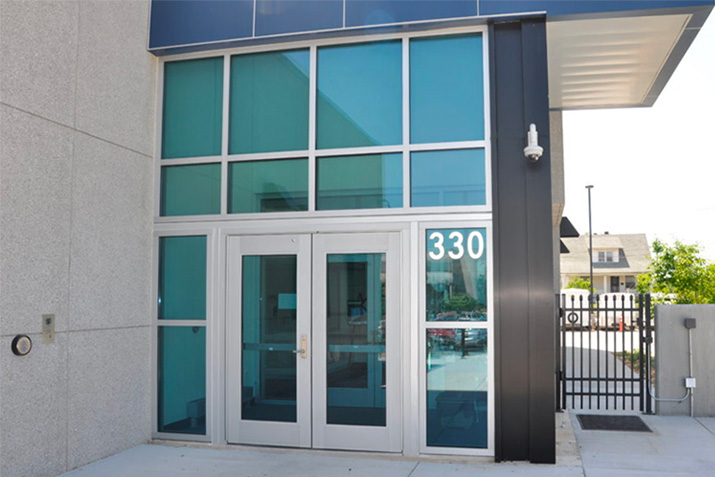 Adding materials for ballistic resistance serves as an extra level of defense for government security, protecting the people inside the buildings. This blog post by Armortex will serve as an insight into how ballistic resistance is used to enhance government security.
---
October 18, 2021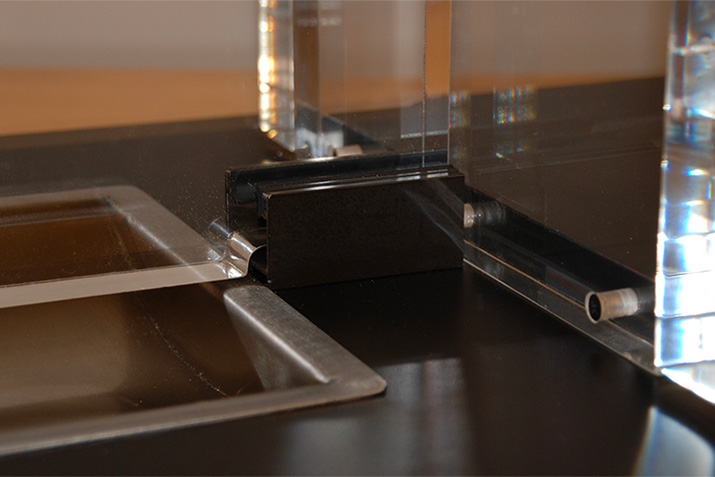 Learn which 3 areas are critical to consider when designing a bank security system in this blog.
---
October 4, 2021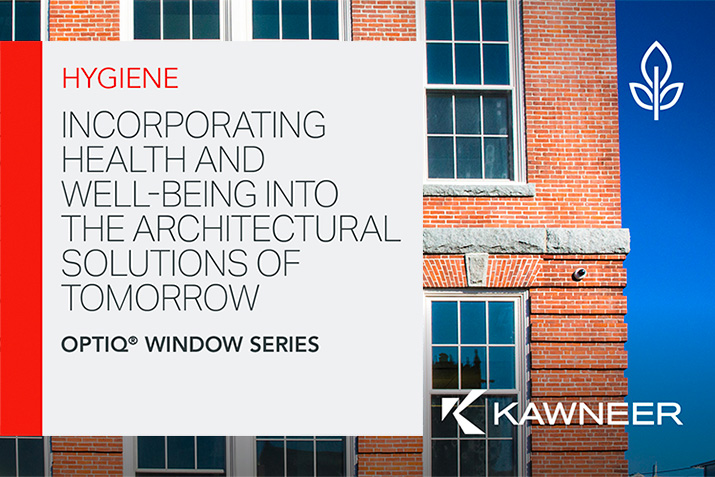 The OptiQ® Thermal Window Series is designed to mitigate condensation + prevent the build-up of mold & bacteria. Incorporating hygiene into the design, our architectural installations ensure health & wellbeing are at the forefront of learning.
---
September 13, 2021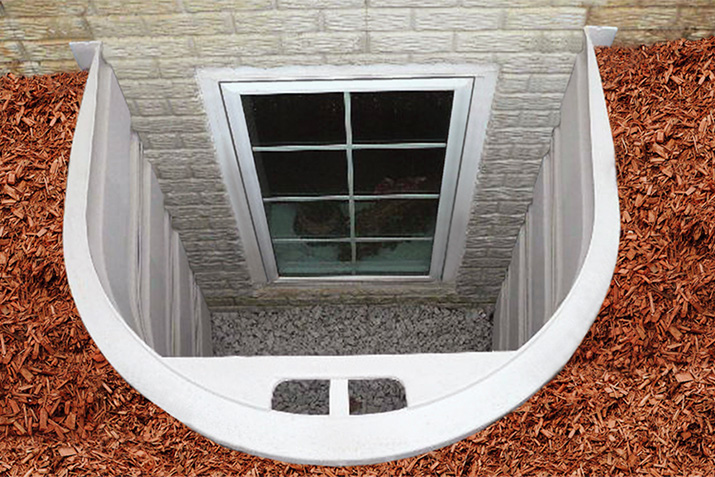 Looking to brighten your basement? Window Wells add natural daylight to any underground space. Depending upon your budget, BILCO has an egress window well system that is right for you. Products are available in a planter design for added beauty inside your home or in a modular design that is the fastest, easiest and most cost effective way to add basement egress.
---
July 12, 2021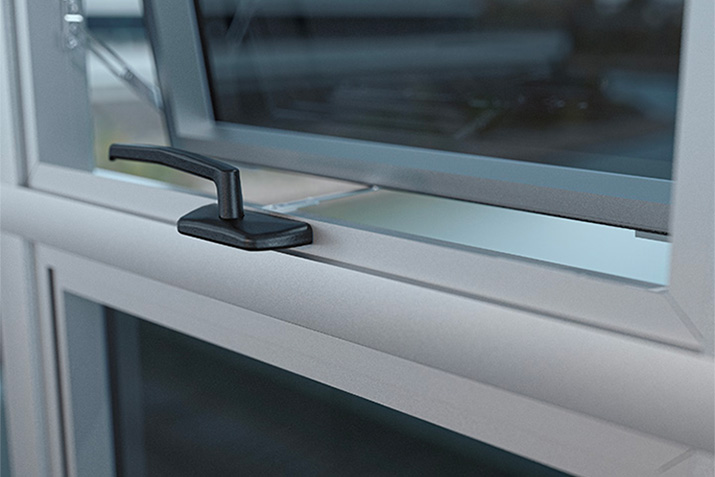 Kawneer Company, Inc., the leading manufacturer of architectural aluminum products and systems for commercial construction, introduces an aesthetically pleasing ADA-compliant operating handle option for GLASSvent® UT (Ultra-Thermal) Project-Out Windows. This new option provides a solution to meet the Americans with Disabilities Act (ADA) recommendation that operable windows require no more than a five-pound operating force* while also providing a coordinating handle for non-ADA applications.
---
July 5, 2021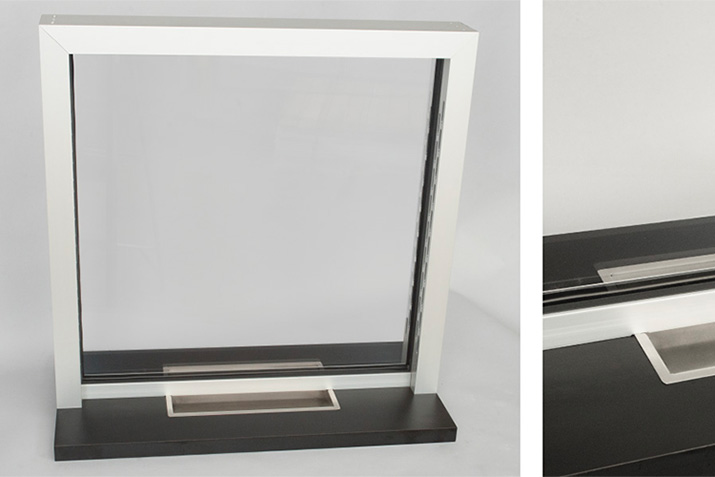 Ballistic barriers shouldn't compromise your ability to communicate with clients. That's why our bullet-resistant windows come with voice-transmission options suitable for any environment.
---
May 5, 2021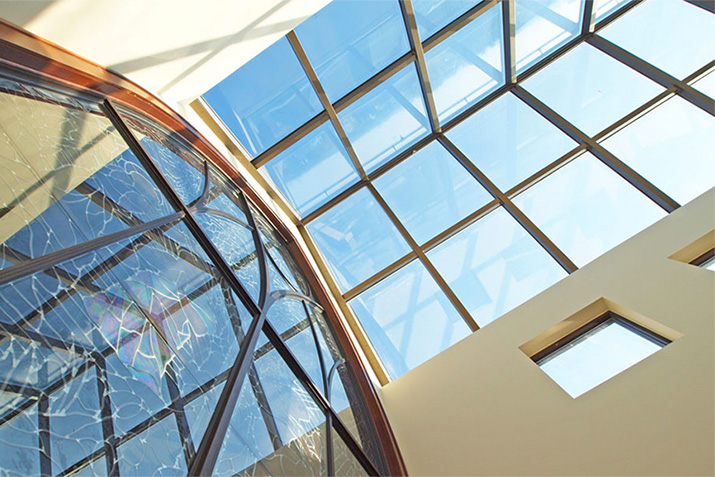 Places of worship often play a central role in people's lives and are more than just spiritual venues – they often serve as important social centers, gathering places, and community hubs. They also carry with them some unique design challenges, so lets take a look at daylighting systems and how to best incorporate them into these types of spaces.
---
May 3, 2021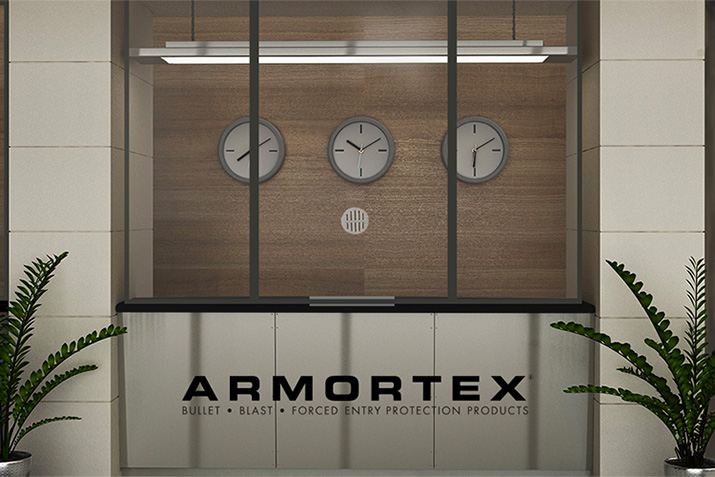 When replacing the windows and doors in a commercial building, the first consideration is always cost. Does a potential replacement provide tangible benefits to the business? New window frames can refresh the look of your building, particularly if you opt for uPVC fittings. Unplasticized polyvinyl chloride, typically abbreviated to uPVC, is the go-to material for refurbishing tired windows and doors. It can lend a refreshed feel to building exteriors while improving the insulation considerably. Yet uPVC windows leave something to be desired from the perspective of security.
---
March 29, 2021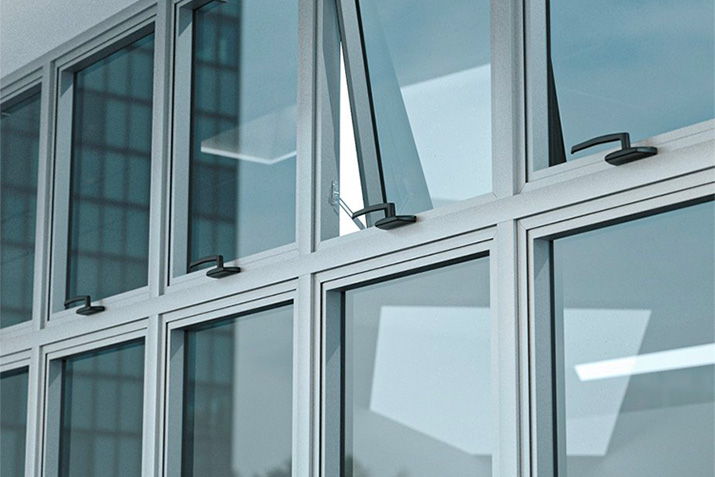 The Kawneer ADA-compliant GLASSvent® UT Window features a sleek Omni Drive™ handle option. Its stylish ergonomic design results in improved usability/visibility. Choose from a 12" handle for ADA compliance or 8" handle for other applications. Learn more:
---
February 10, 2021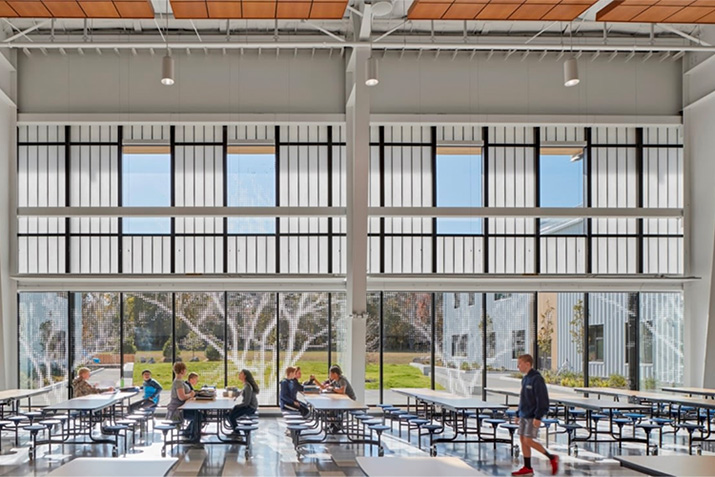 We all know the dread of walking into a dark, dreary, windowless space, or working in an area where there's no access to natural light. Without cues from the sun and the natural world, we can feel tired and depressed, and this lack of light can even have an effect on our sleep patterns. Luckily, that's where daylighting systems come into play - the natural light they bring into a space doesn't just help with energy costs, it also boosts our well-being.
---
June 22, 2020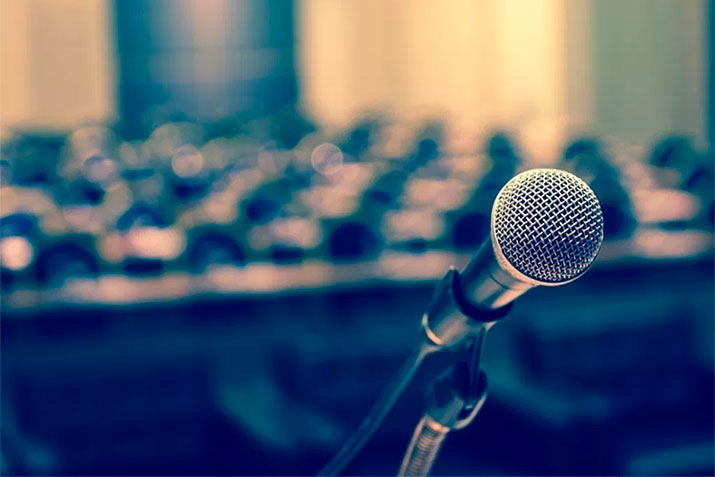 Did you know Ambico's Acoustic Door and Frame Assemblies are tested by independent laboratories to comply with the most up-to-date standards on the continent? Learn more about our range of Acoustic products.
---
June 5, 2020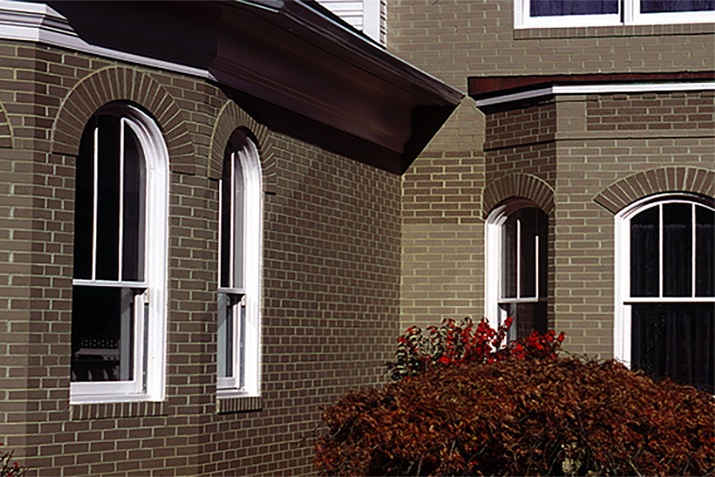 Give your windows a wake up call by using Belden Brick to accent the features of your architectural design. Our unique brick applications can turn any plain window into a work of art. Use Belden Brick to enhance the graceful lines of an arch or shape an attractive frame or windowsill. The addition of a brick window treatment gives the eye a focal point and will banish boring windows forever by adding sophisticated artistic detail. Choose from a standard design or let us custom design your window treatment based on your builder's specifications. Belden Brick adds the crowning touch that gives your project character and creates instant curb appeal. On this page you will find several different ways we have used brick to add detail to different shapes and sizes of windows. No matter which designs you eventually choose we are confident that you will find the right window treatment that expresses your personal vision and transforms your project into one you will be proud of.
---
April 13, 2020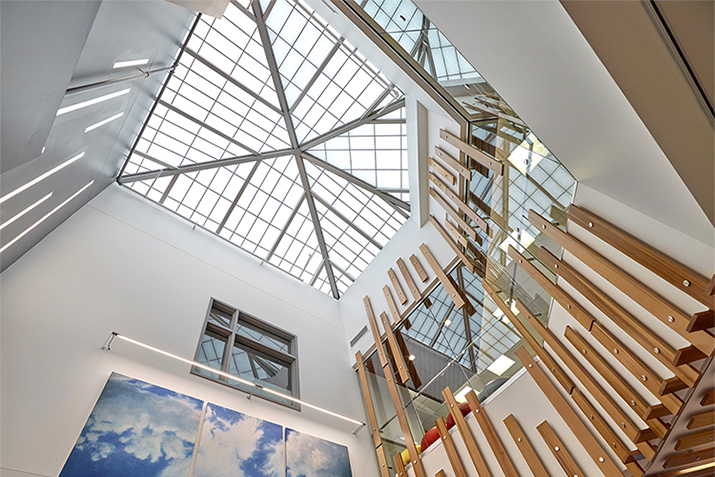 Given that a large fraction of greenhouse gas emissions are the result of burning fossil fuels to produce electricity, one of the most significant steps a company can take towards a sustainable future is curbing its electricity use. Fortunately, one of the largest consumers of electricity is also one of the most easily replaced.
---
March 16, 2020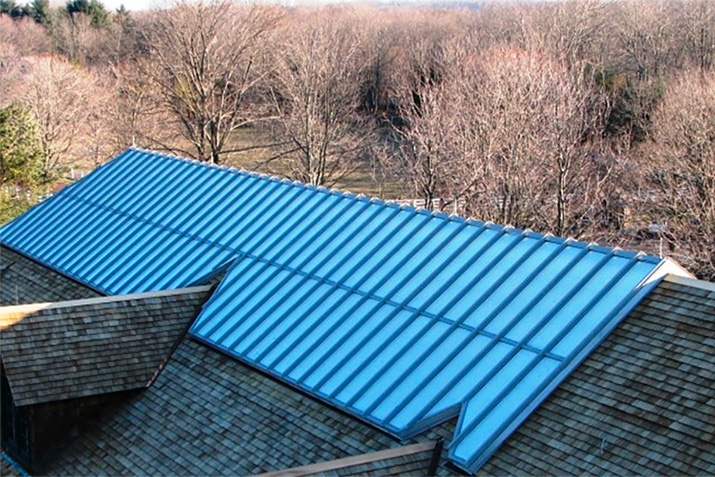 Glass skylights can provide many benefits when installed in commercial buildings. There are various criteria to consider when planning a glass skylight installation; however, we've highlighted the five points that we believe are the most commonly overlooked. While a successful glass skylight installation involves the culmination of efforts by an experienced team, considering the following items in the early stages of project development can help get your skylight installation in the right direction.
---
March 13, 2020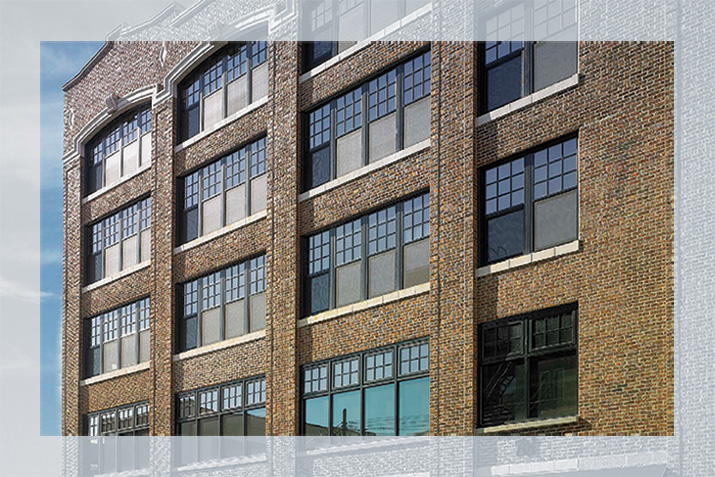 Kawneer's TR-9100 Single-Hung Side-Load Thermal Windows offer versatility and design flexibility. The windows are tested for both blast mitigation and hurricane resistance. Security features include locks that automatically engage when the sash is closed.
---
March 11, 2020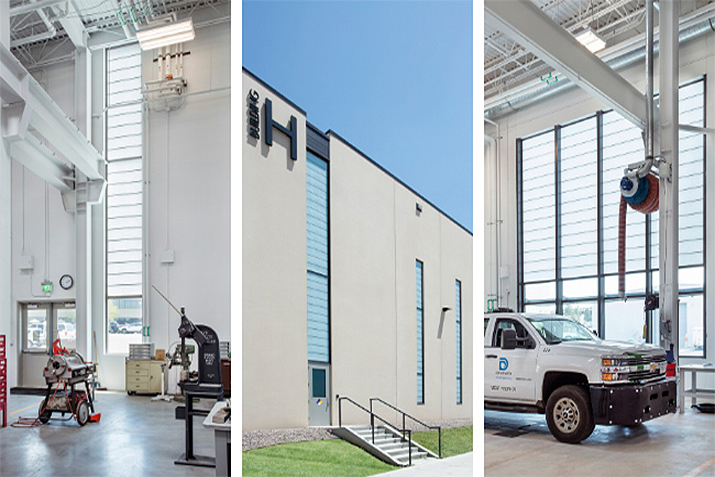 The privacy and savings provided by translucent panel systems make them a strategic solution for daylighting water treatment plants, pump stations, and other municipal facilities that house large equipment. By limiting views of the building's interior from the outside, translucent daylighting keeps the facility and its equipment private and protected from trespassers who are unable to see who or what is inside. This added security may be especially important for pump stations or other buildings that are frequently left unattended.
---
December 9, 2019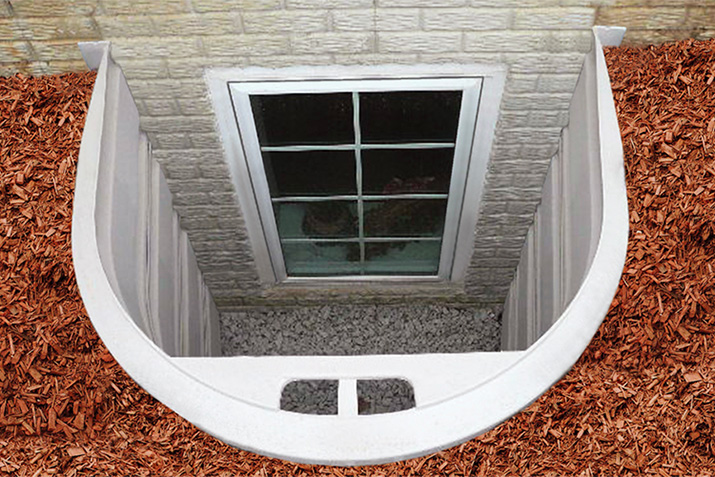 Installing a #windowwell is an economical way to add natural light to any #basement. Depending upon your budget, BILCO has an egress window well system that is right for you. Products are available in a planter design for added beauty inside your home or in a modular design that is the fastest, easiest and most cost effective way to add basement egress.
---
October 7, 2019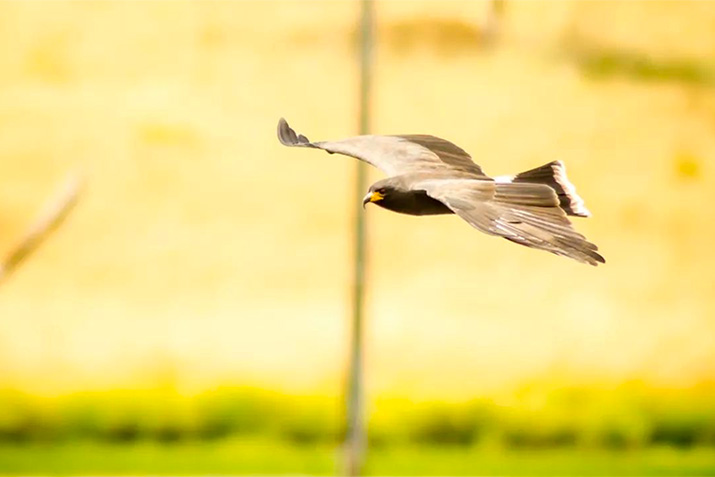 The statistics sound like something from an Alfred Hitchcock movie. Every year in the United States, more than one billion birds die flying into buildings. Yes, one billion. In fact, one of every ten adult breeding birds succumb in this manner, and because 100 eggs are usually needed to produce one adult breeding bird, that's like losing 100 birds each time one adult breeding strikes a building.
---
September 6, 2019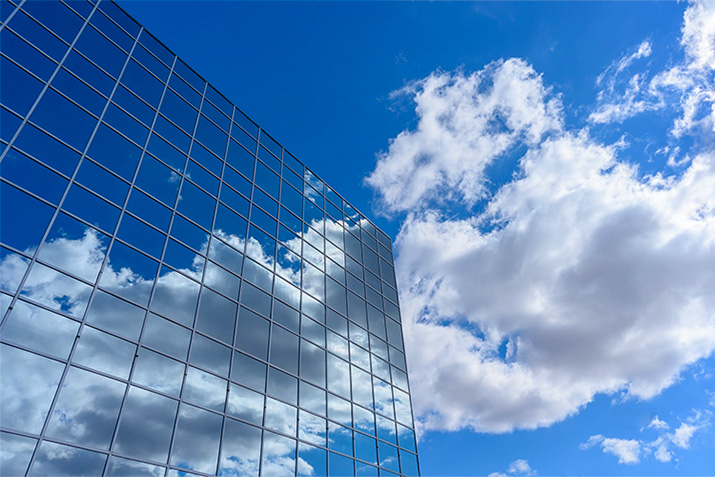 Glass has been used as the portal to the outdoors for centuries. But times are changing.
In a world where we are becoming more aware of the environmental effects of structures and people's changing needs, architects and other industry professionals are concerned that glass no longer adequately addresses these key building factors:
Daylighting
Energy Efficiency
Aesthetics
Safety & Privacy
---
July 8, 2019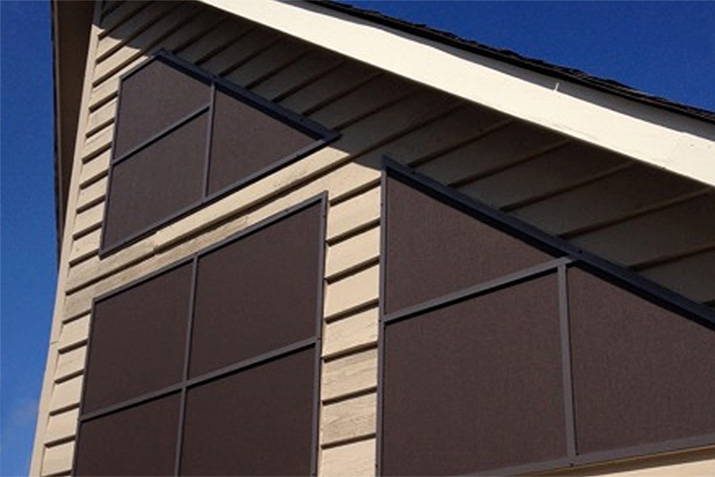 While a window with a trapezoidal or other custom shape can be a stunning addition to a building's aesthetic, it can also create problems for solar control. Standard rectangular shades and blinds aren't designed for this need. But we have a few solutions. Here are five ways to provide solar control for odd-shaped windows.