architecture - engineering - construction

Windows
---
March 16, 2020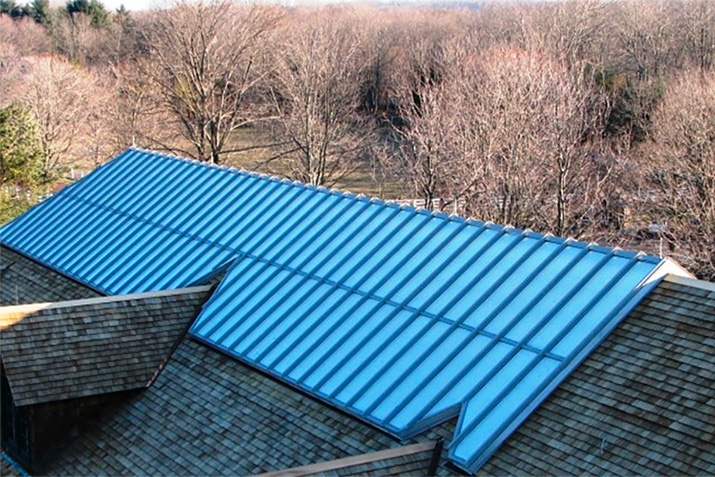 Glass skylights can provide many benefits when installed in commercial buildings. There are various criteria to consider when planning a glass skylight installation; however, we've highlighted the five points that we believe are the most commonly overlooked. While a successful glass skylight installation involves the culmination of efforts by an experienced team, considering the following items in the early stages of project development can help get your skylight installation in the right direction.
---
March 13, 2020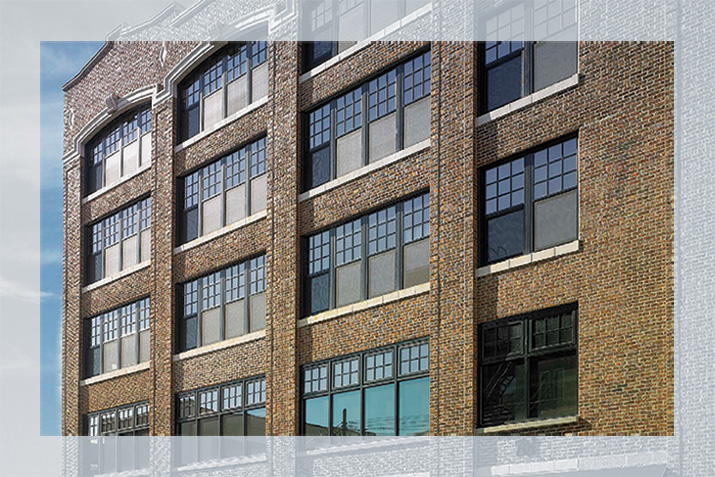 Kawneer's TR-9100 Single-Hung Side-Load Thermal Windows offer versatility and design flexibility. The windows are tested for both blast mitigation and hurricane resistance. Security features include locks that automatically engage when the sash is closed.
---
March 11, 2020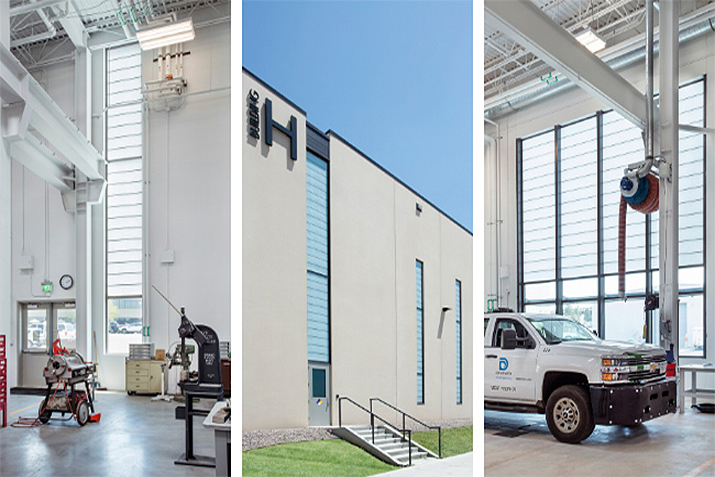 The privacy and savings provided by translucent panel systems make them a strategic solution for daylighting water treatment plants, pump stations, and other municipal facilities that house large equipment. By limiting views of the building's interior from the outside, translucent daylighting keeps the facility and its equipment private and protected from trespassers who are unable to see who or what is inside. This added security may be especially important for pump stations or other buildings that are frequently left unattended.
---
December 9, 2019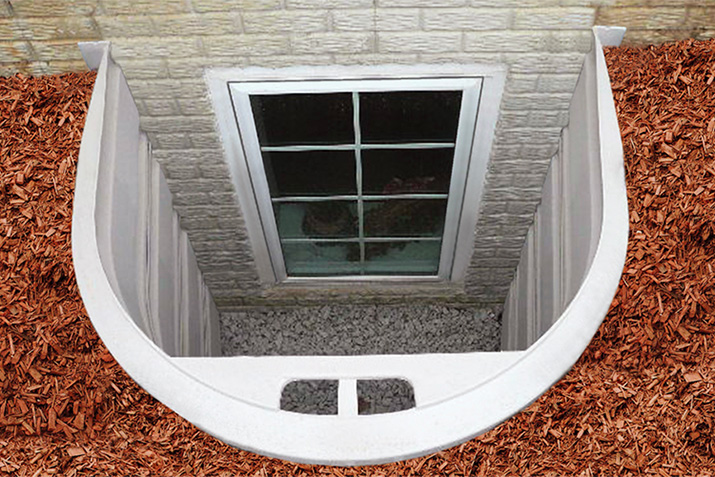 Installing a #windowwell is an economical way to add natural light to any #basement. Depending upon your budget, BILCO has an egress window well system that is right for you. Products are available in a planter design for added beauty inside your home or in a modular design that is the fastest, easiest and most cost effective way to add basement egress.
---
October 7, 2019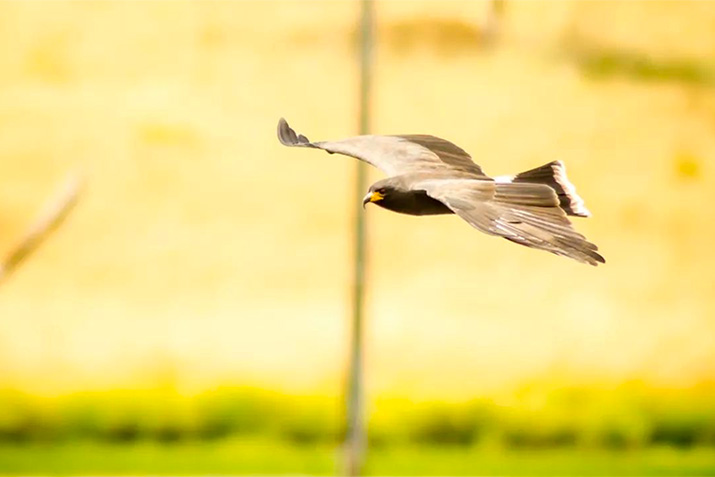 The statistics sound like something from an Alfred Hitchcock movie. Every year in the United States, more than one billion birds die flying into buildings. Yes, one billion. In fact, one of every ten adult breeding birds succumb in this manner, and because 100 eggs are usually needed to produce one adult breeding bird, that's like losing 100 birds each time one adult breeding strikes a building.
---
September 6, 2019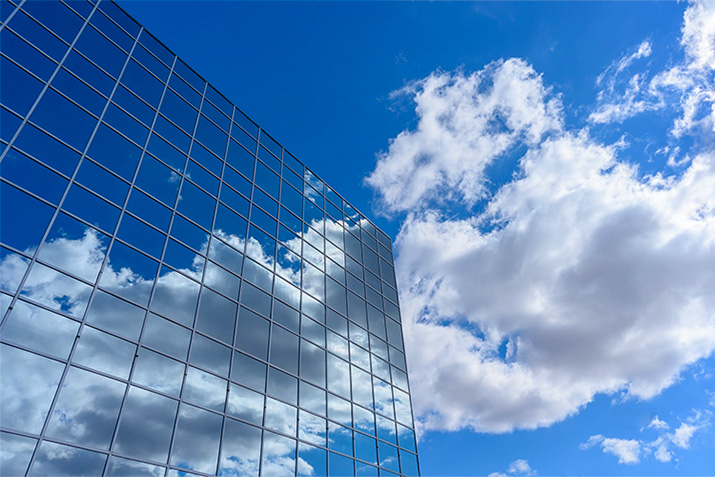 Glass has been used as the portal to the outdoors for centuries. But times are changing.
In a world where we are becoming more aware of the environmental effects of structures and people's changing needs, architects and other industry professionals are concerned that glass no longer adequately addresses these key building factors:
Daylighting
Energy Efficiency
Aesthetics
Safety & Privacy
---
July 8, 2019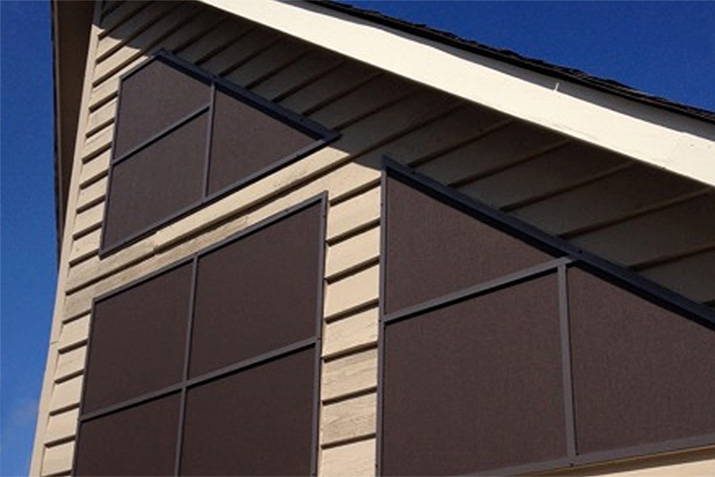 While a window with a trapezoidal or other custom shape can be a stunning addition to a building's aesthetic, it can also create problems for solar control. Standard rectangular shades and blinds aren't designed for this need. But we have a few solutions. Here are five ways to provide solar control for odd-shaped windows.
---
April 17, 2019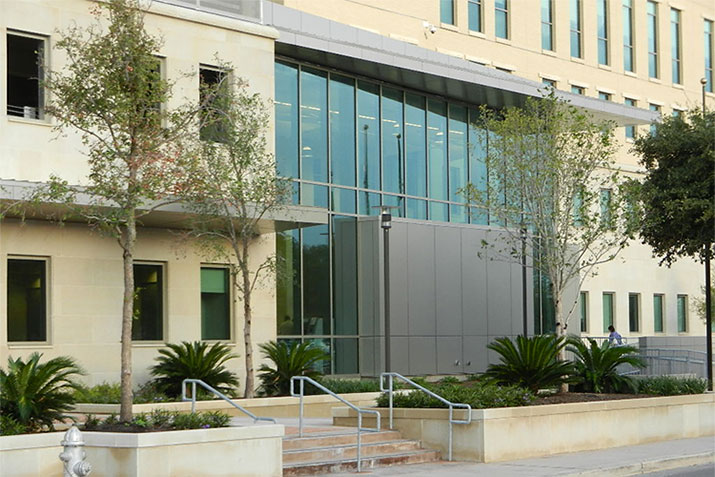 Bullet-resistant security windows are comprised of a composite system of alternating glass and polymeric layers – typically polyvinyl butyral (PVB) or ethylene-vinyl acetate (EVA). These dissipate the force of an impacting projectile before it penetrates through the other side of the window. Bullets are captured within the composite, providing effective protection for personnel from a variety of small arms fire.
---
April 15, 2019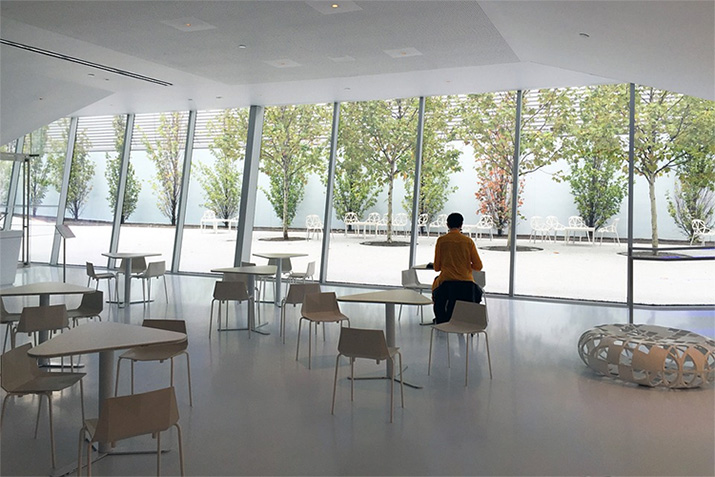 It's no wonder theEdge in Amsterdam has been touted as the world's smartest building. Everything is connected to the Internet. Lighting, temperature controls – even espresso machines and bathroom towel dispensers – are linked to central dashboards that track usage patterns and adjust settings or send alerts, accordingly. Employees use a smartphone app to check their schedules, find a workspace and much more.
---
November 16, 2018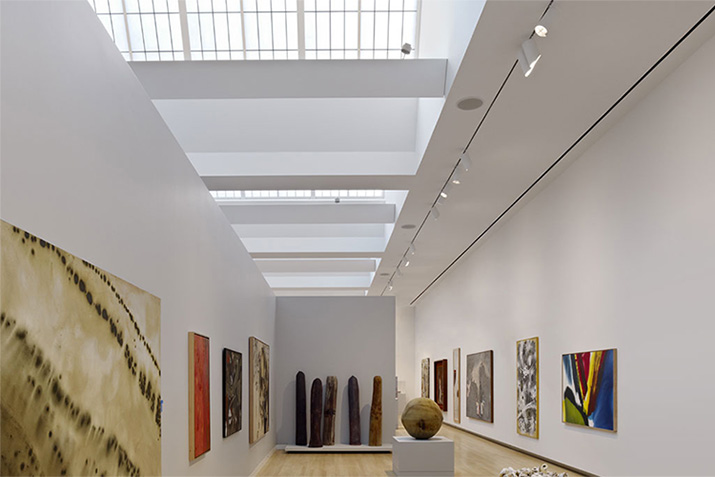 Curators and collectors continually struggle with the age old dilemma of how to find the right lighting for works of art without risking undue damage. The problem with direct sunlight and artificial light is that they cause damage not only through exposure to light (photochemical action), but from solar heat gain. The result of both will lead to the deterioration of art through cracking, brittleness and change in color. The solution for many museums and galleries are translucent skylights.
---
October 31, 2018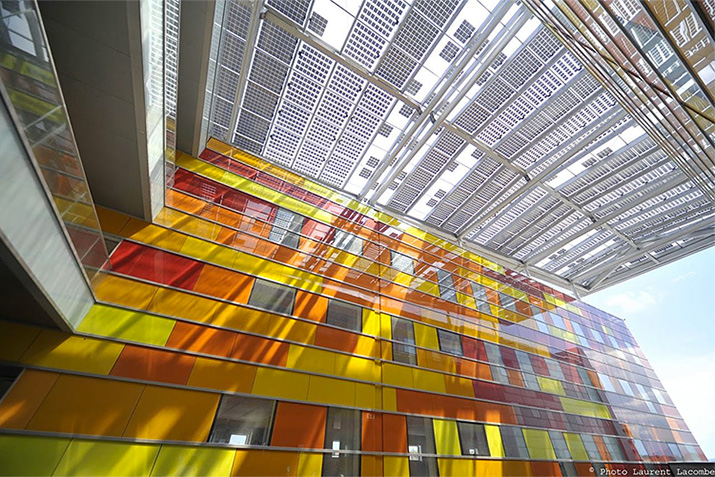 Ancient forms of architectural glass were far too costly for everyday use and were reserved for the most important buildings in Rome. It wasn't until the early 1950s that glass windows were widely available. We continue to push the evolution of glass windows today. Engineers are now exploring how energy saving glazing options can help cut costs on heating or air conditioning, as well as provide shade.
---
October 19, 2018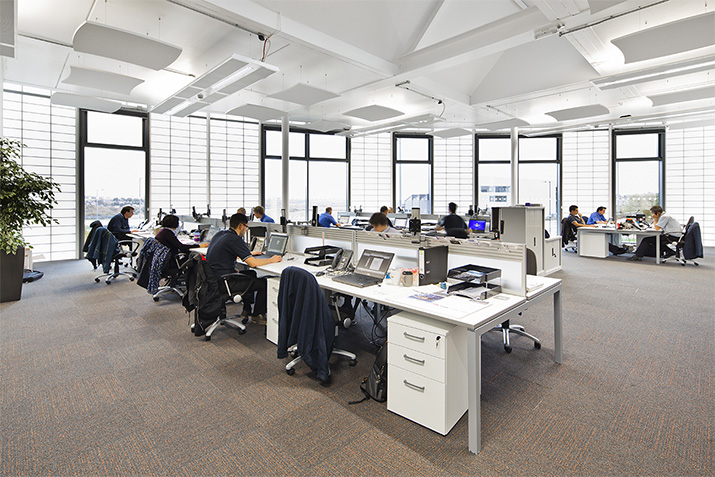 Designing the look and feel of a building's daylighting is a delicate balance of considerations. Primary among them is how solar heat gain coefficient (SHGC) affects a fenestration system, including wall systems and skylights. Deciding how much solar radiation to allow through glazing or translucent sandwich panels requires answering the following questions:
---
October 17, 2018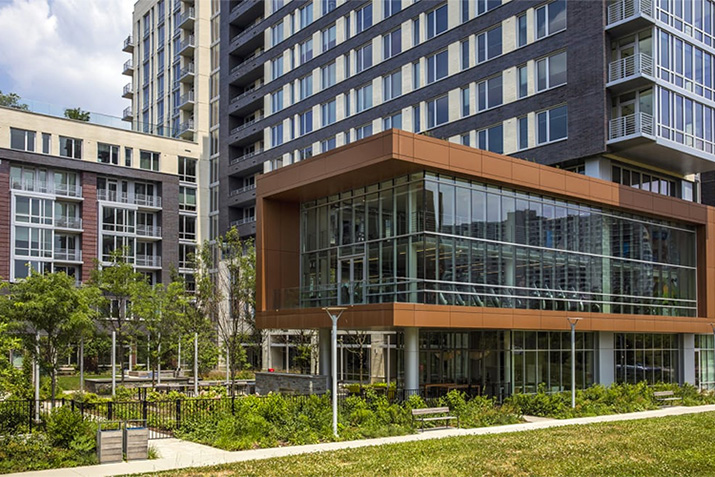 As demographics and preferences across multifamily shift, AIA partner Kawneer explores how architects are adjusting their exterior designs.
---
August 28, 2018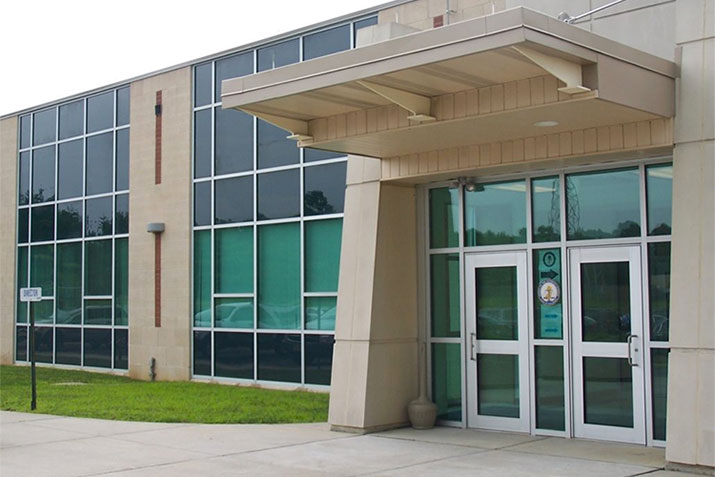 A big question that we often get from customers is what industries should utilize bullet-resistant glass? VP and GM, Rick Snelling, often asks his customers these questions to see if they fall into the category of needed bullet-resistant glass. Do you value your assets? Do you keep cash on site? Do you sell anything? Are you open during hours when most people are asleep? Are life-changing decisions made there?
---
August 3, 2018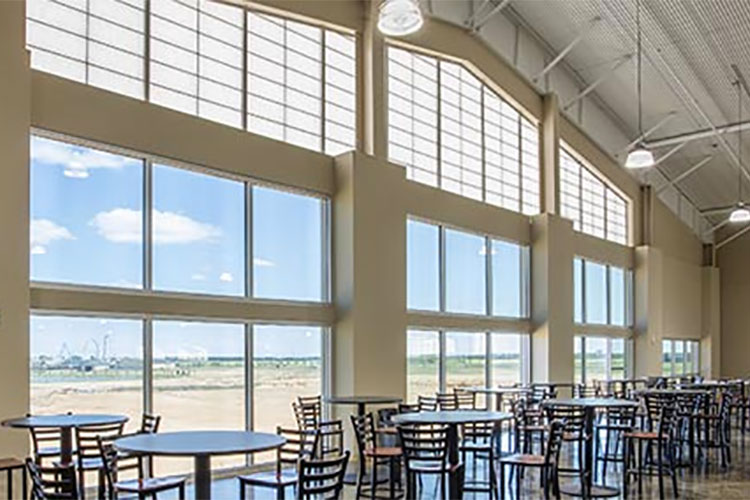 Summer heat can be rough, and solar heat gain can be a building's enemy during the hottest parts of the year. From making building occupants uncomfortable to putting stresses on HVAC systems, it can be a detriment to a building's performance. Perhaps the best way to control solar heat gain is with a daylighting system that offers built-in light diffusion, allowing for sunlight to brighten a space while keeping hot-spots at bay. From translucent panel systems like our Guardian 275®, LightBasic™ and Clima-Tite™ systems to IlluminPC™ polycarbonate multi-wall systems, we have your translucent daylighting needs covered.
---
April 20, 2018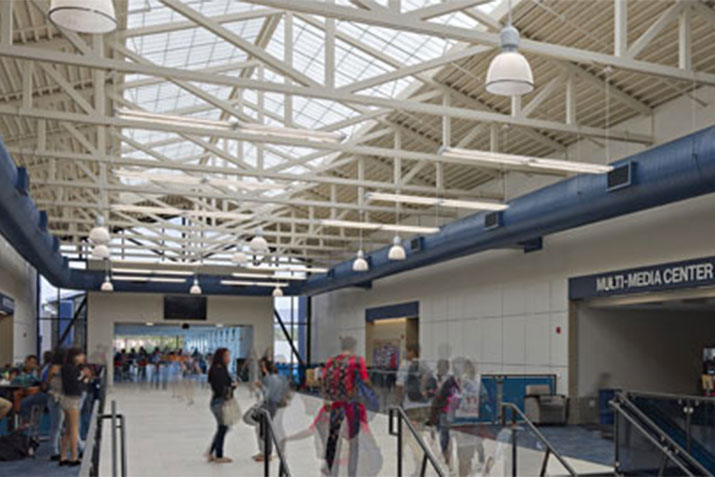 When Las Cruces High School, the oldest high school in Las Cruces, New Mexico, needed an update and expansion, emphasis was placed on carving out new classroom space, more administrative space, a new library, a performing arts center, and a pedestrian bridge connecting the old and new sides of the facility.
---
April 10, 2018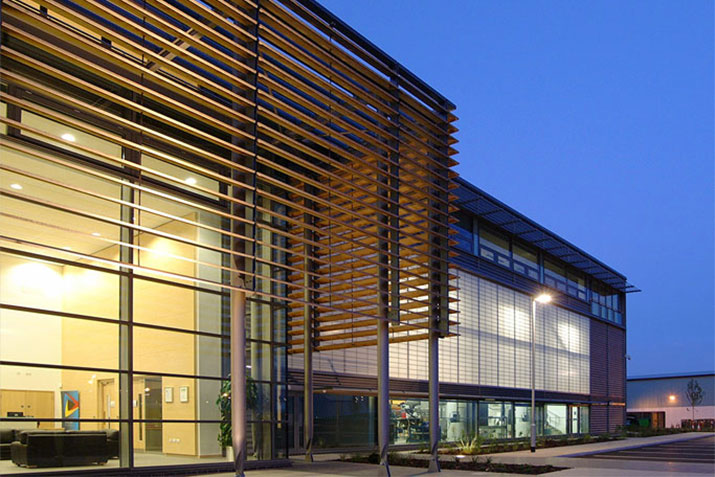 Daylighting is essential to any modern manufacturing facility as a proven way to increase productivity. Incorporating diffused natural daylight challenges architects to find creative ways to design aesthetically pleasing, yet functional and, in many cases, secure and protected spaces. Kalwall allows that creativity while meeting the most demanding manufacturing requirements for areas that need high visual acuity and visual privacy, in addition to reducing maintenance and energy costs.
---
February 9, 2018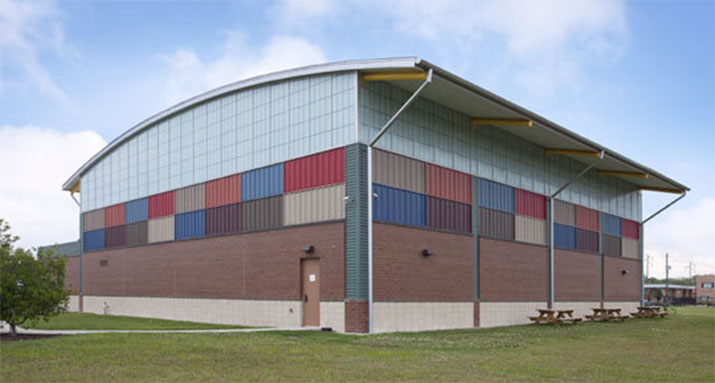 Designing natural daylighting in a building can be difficult if the building is an existing structure or if the property has a difficult orientation. There are a few things to consider when working with difficult building layouts.
---
December 18, 2017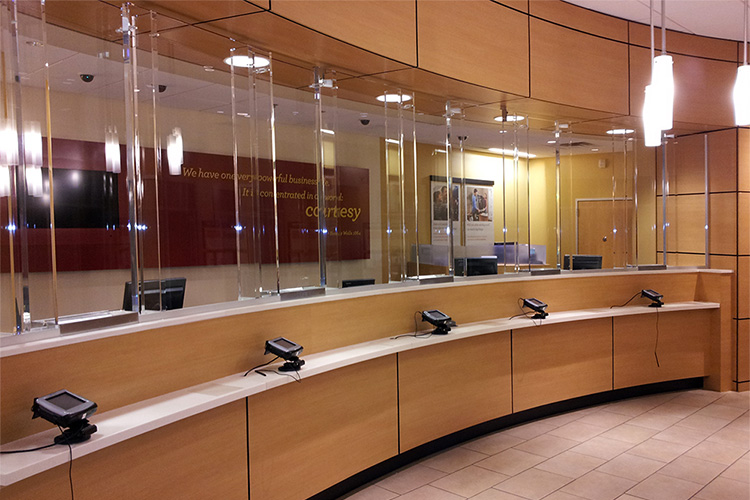 As 2017 draws to a close and we look forward to the promise of a new year, we thought it might be a perfect time to pause and reflect on something very important to us – the do's and don'ts of cleaning your bulletproof glass. While that might not make the top three on most people's list of resolutions for 2018, here's why it should.
---
December 2, 2017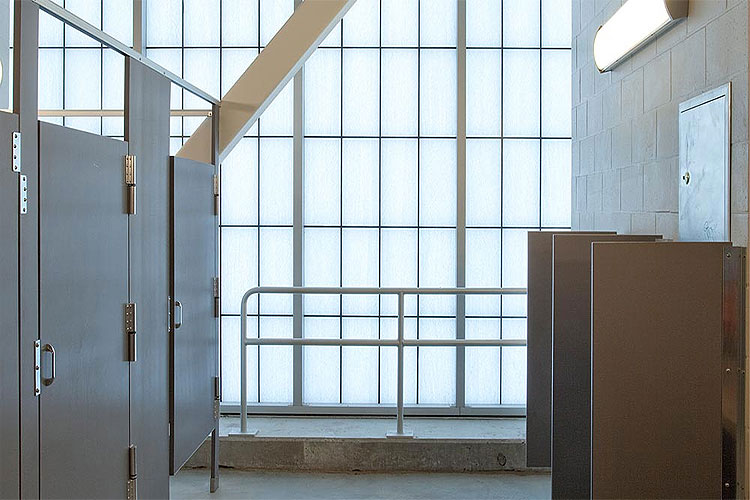 When we talk about daylighting, the first thing that comes to mind is often the image of natural light pouring into a space... but what happens when you need to bring light to a area that also demands privacy?