architecture - engineering - construction

Windows
---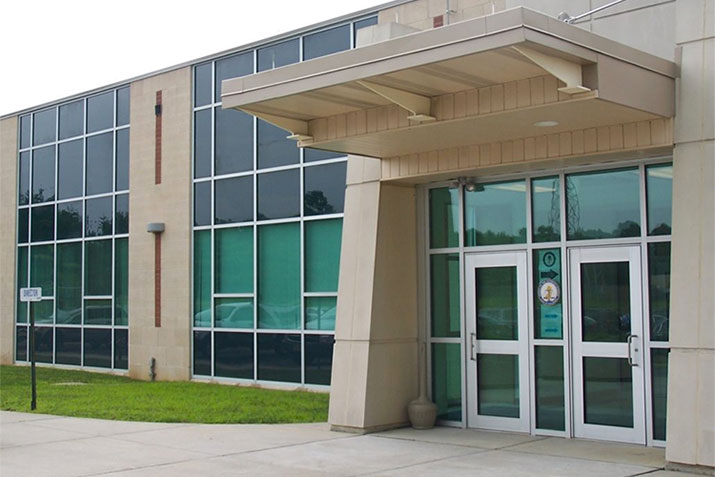 A big question that we often get from customers is what industries should utilize bullet-resistant glass? VP and GM, Rick Snelling, often asks his customers these questions to see if they fall into the category of needed bullet-resistant glass. Do you value your assets? Do you keep cash on site? Do you sell anything? Are you open during hours when most people are asleep? Are life-changing decisions made there?
---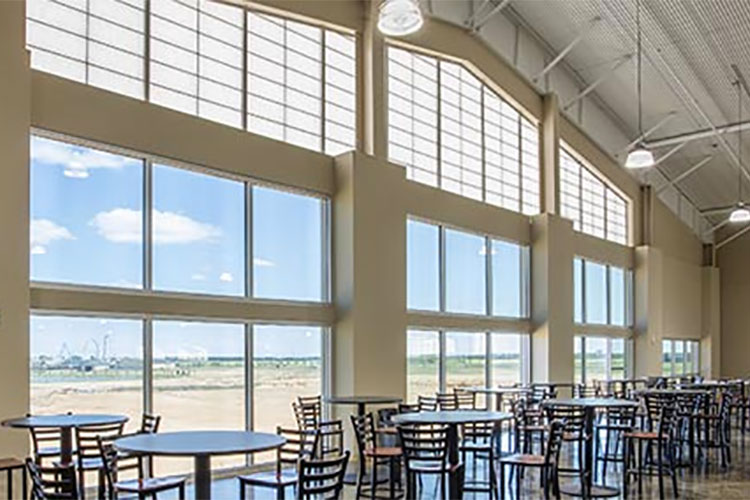 Summer heat can be rough, and solar heat gain can be a building's enemy during the hottest parts of the year. From making building occupants uncomfortable to putting stresses on HVAC systems, it can be a detriment to a building's performance. Perhaps the best way to control solar heat gain is with a daylighting system that offers built-in light diffusion, allowing for sunlight to brighten a space while keeping hot-spots at bay. From translucent panel systems like our Guardian 275®, LightBasic™ and Clima-Tite™ systems to IlluminPC™ polycarbonate multi-wall systems, we have your translucent daylighting needs covered.
---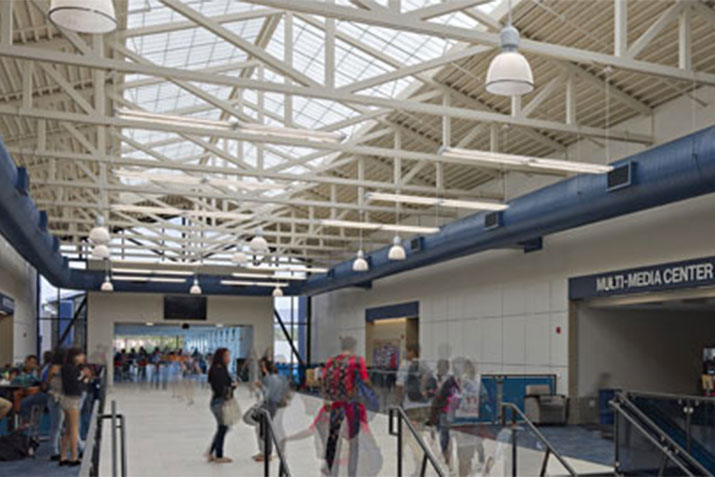 When Las Cruces High School, the oldest high school in Las Cruces, New Mexico, needed an update and expansion, emphasis was placed on carving out new classroom space, more administrative space, a new library, a performing arts center, and a pedestrian bridge connecting the old and new sides of the facility.
---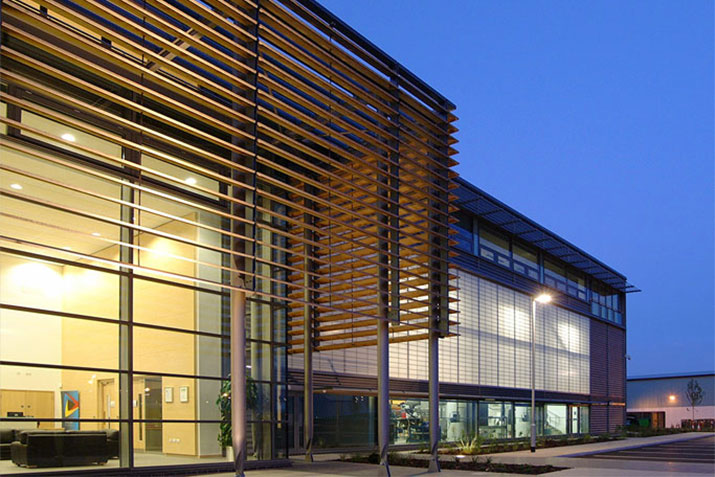 Daylighting is essential to any modern manufacturing facility as a proven way to increase productivity. Incorporating diffused natural daylight challenges architects to find creative ways to design aesthetically pleasing, yet functional and, in many cases, secure and protected spaces. Kalwall allows that creativity while meeting the most demanding manufacturing requirements for areas that need high visual acuity and visual privacy, in addition to reducing maintenance and energy costs.
---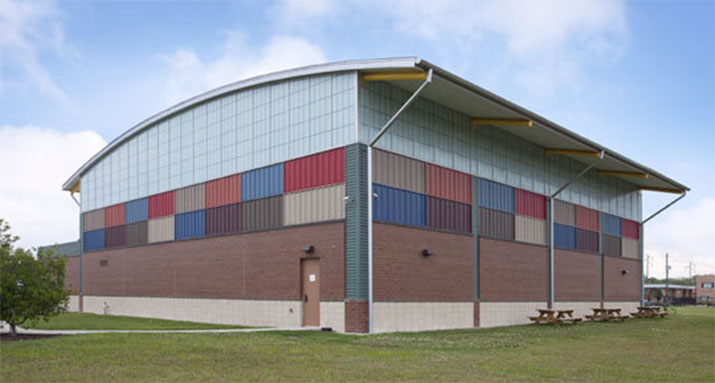 Designing natural daylighting in a building can be difficult if the building is an existing structure or if the property has a difficult orientation. There are a few things to consider when working with difficult building layouts.
---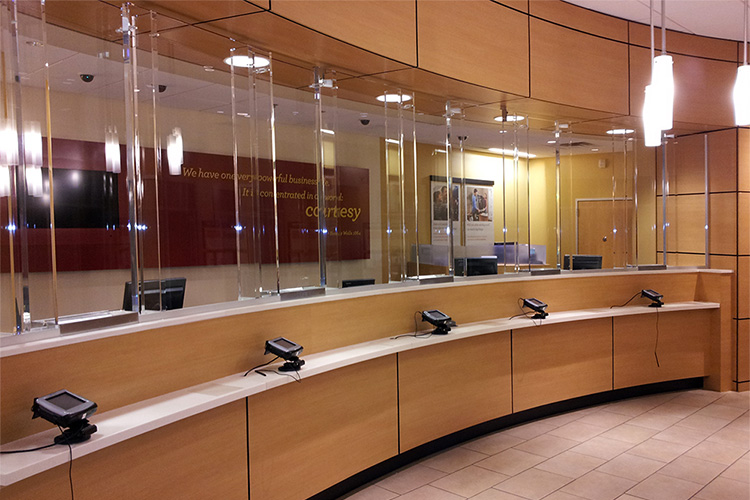 As 2017 draws to a close and we look forward to the promise of a new year, we thought it might be a perfect time to pause and reflect on something very important to us – the do's and don'ts of cleaning your bulletproof glass. While that might not make the top three on most people's list of resolutions for 2018, here's why it should.
---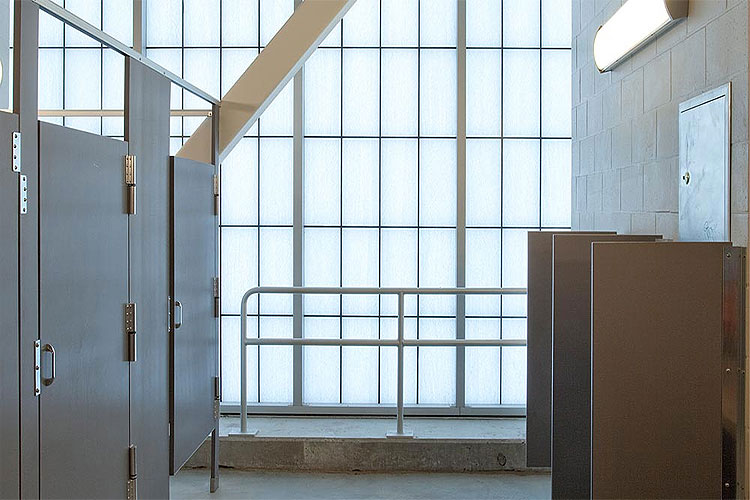 When we talk about daylighting, the first thing that comes to mind is often the image of natural light pouring into a space... but what happens when you need to bring light to a area that also demands privacy?
---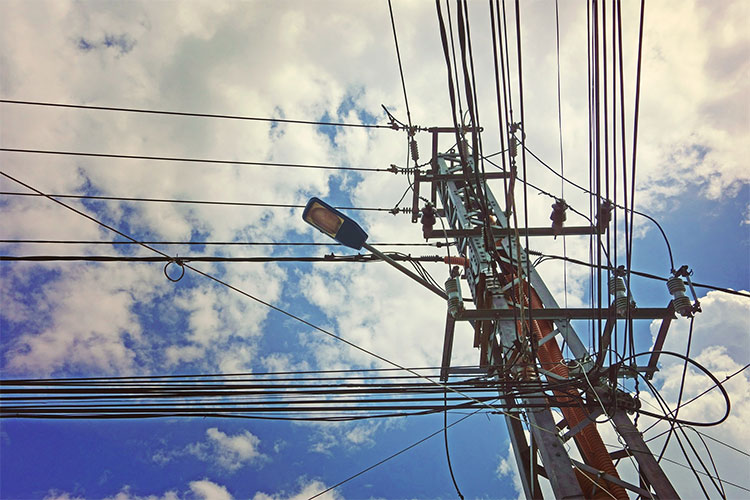 Remote locations, wide service areas, and lots of cash on hand presents unique security challenges for customer service staff.
---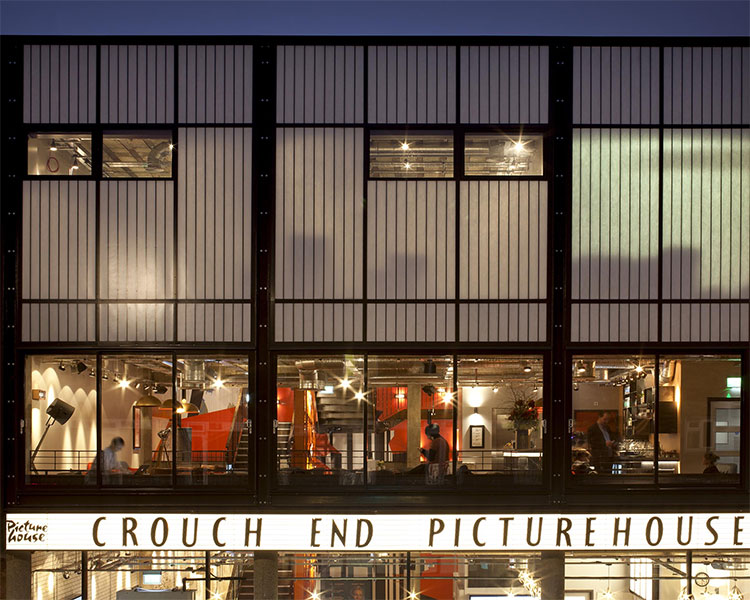 The design challenges facing architects and builders when renovating older buildings are considerable from increasing energy efficiency, to navigating inherited structural and building code changes. Here are five projects highlighting how such issues were solved, and illustrate some incredible transformations.
---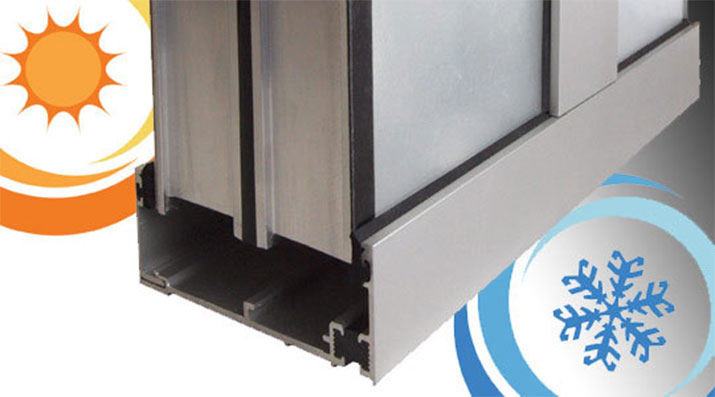 Heat conduction, or the transfer of heat through a solid material at the molecular level, is a problem that occurs in aluminum framing. Providing a thermal break in the aluminum is the most common solution for disconnecting the exterior and interior of the aluminum frame. The frame is literally split into two components and must be connected by a structural material that is of significantly less conductivity as the aluminum. Simultaneously the thermal break material must bond the two components together.
---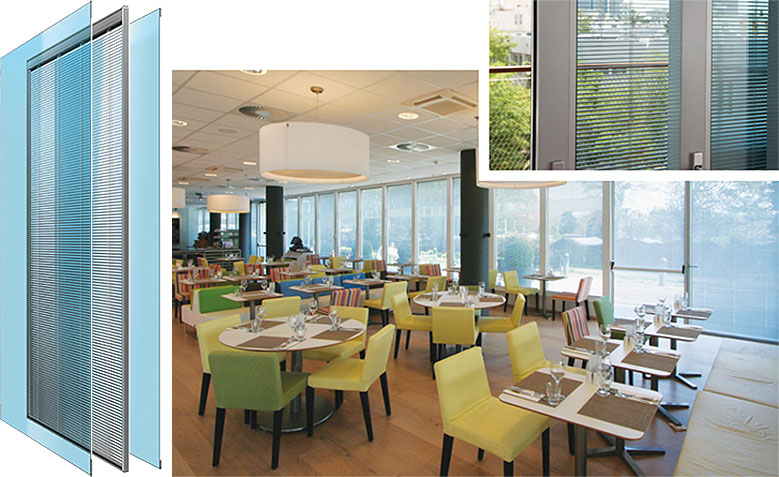 ViuLite® is a system of blinds that are permanently sealed within a double-glazed cavity for a completely dust-free and maintenance-free environment. ViuLite® ensures total protection against dirt, germs and weather conditions.
---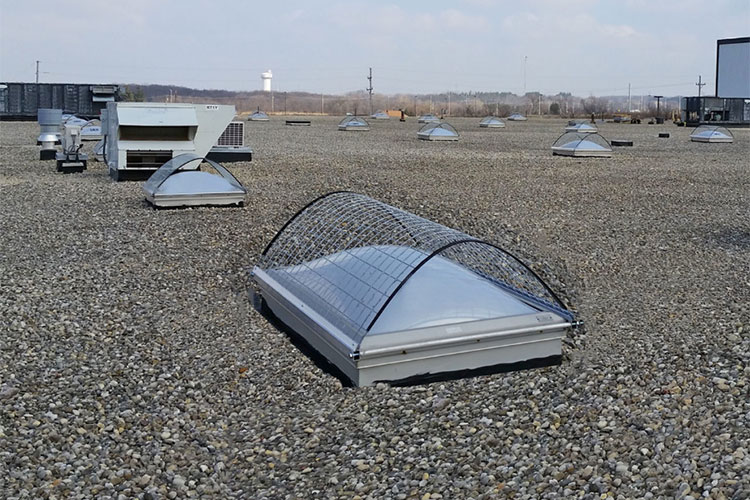 Skylight Screens often are the most economical solution for guarding skylights. They fit a variety of dome-shaped skylights and don't take up any space on the roof. Best of all, they do not require any penetrations to the roof, curb, or skylight. Our unique compression-fit design locks the screen onto the aluminum frame of the skylight. Federal OSHA and CalOSHA compliant.
---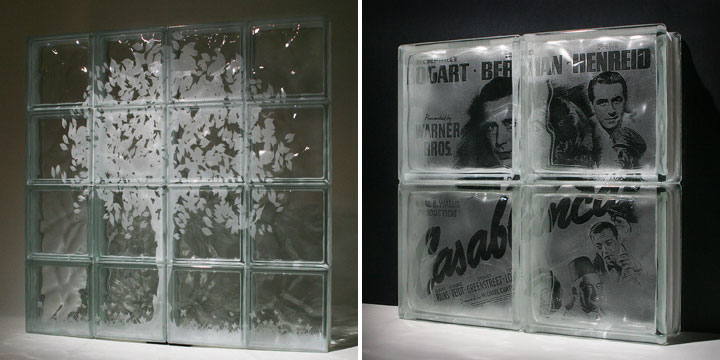 Laser etched glass block can turn an ordinary window or wall into a one of a kind work of art. Our sealed beam laser process can etch up to 256 different shades of gray and 600 dots per inch of resolution. Not only does this process surpass standard lasers, engraving, and sandblasting – it is available at cost effective prices on a block building material that is also a structural window or wall. You can even personalize a gift of a vase, bank, or glass block light.
---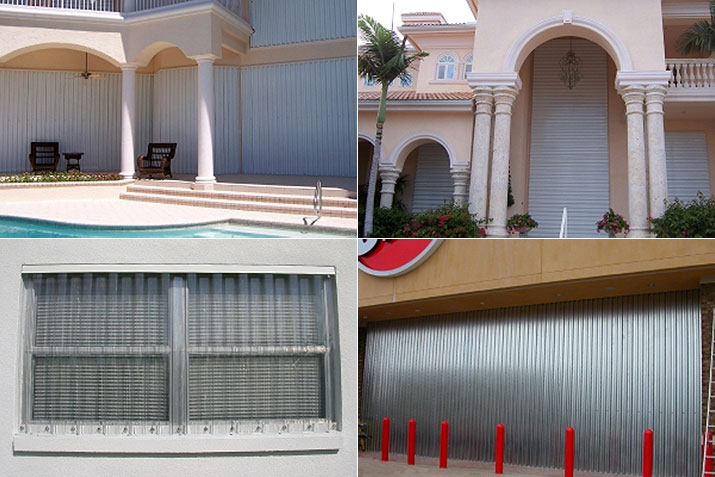 Removable storm shutters and panels are designed to be 'put up' in the event of a hurricane or storm by placing them into a pre-installed panel mounting system over a window, door, or other area to be protected. The mounting system may incorporate a 'direct mount' hardware combination, or a more convenient, header and sill track.
---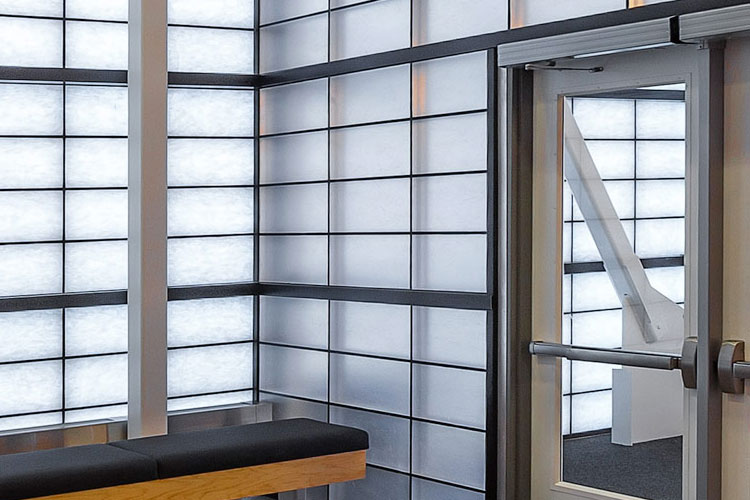 Protect building occupants with a tough and durable system that allows for daylight with built-in privacy and security.
---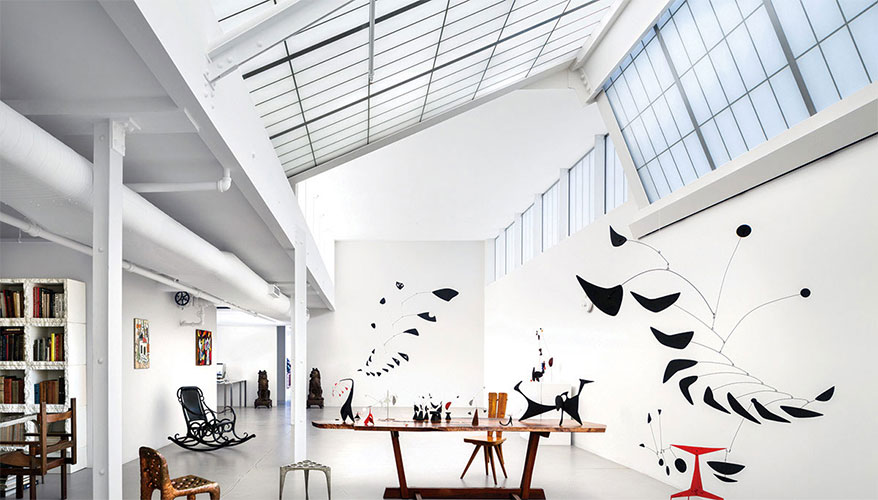 The right light is essential to experience and enhance the viewing of art, and Kalwall® has become the preferred choice of architects to provide museum-quality daylighting™ for cultural projects worldwide.
---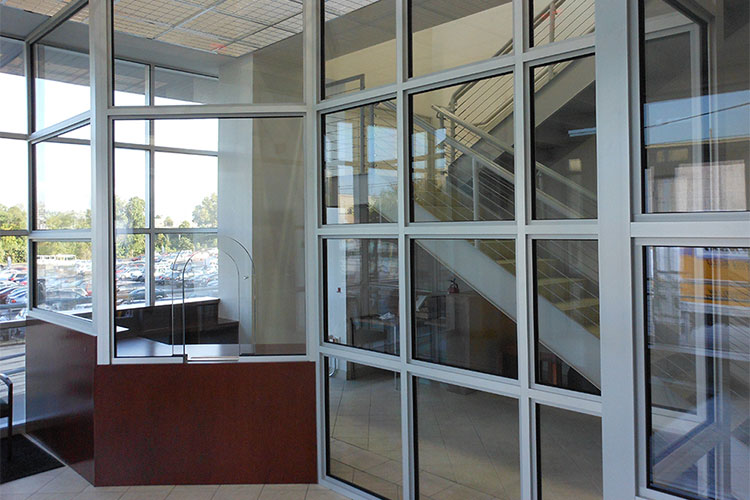 Today Total Security Solutions is a major nationwide bullet resistant barrier component manufacturer—but that wasn't always the case. TSS started out exclusively sub-contracting, supplying contractors and glaziers. Although TSS does a great deal of "tier 1" direct client work now, roughly 60 percent of their business is still in subcontracting. "We really value keeping that balance," TSS CEO Jim Richards says. "We can be as hands-on as the contractor needs, without getting between them and their client."
---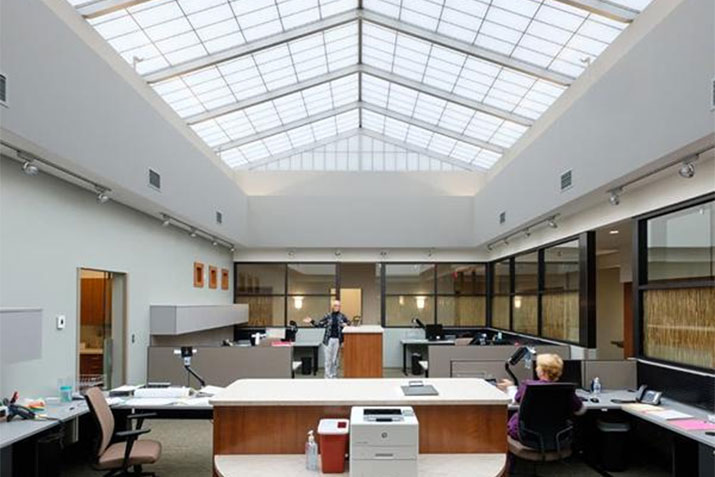 Daylighting can be dramatic… and it can also be a hassle. Too much direct light can cause glare and hot-spots, leading to eye strain and an uncomfortable environment for building occupants. But there is a way to control solar heat gain and diffuse direct sunlight, making for a bright, evenly lit space that welcomes visitors and creates a more comfortable work and learning environment. What's the solution? Translucent panel daylighting systems!
---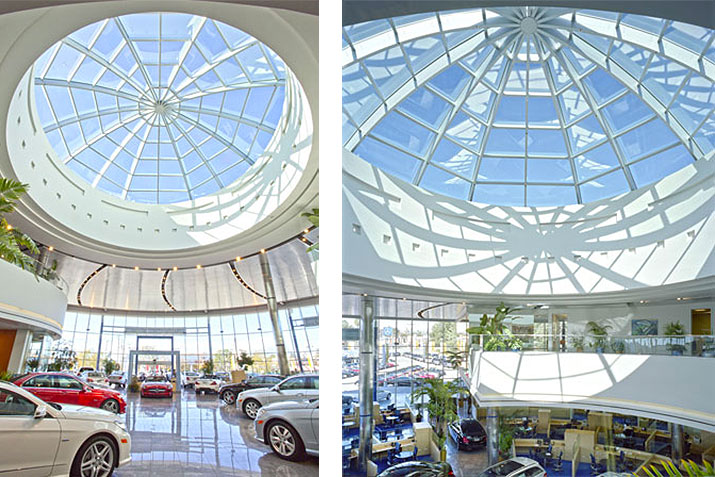 Commercial Architecture magazine's June Portfolio section spotlights California's Keyes Automotive's European Mercedes-Benz Dealership featuring a 41-foot-diameter, custom, multi-slope dome skylight from Super Sky Products. The skylight's durable finishes were applied by Linetec to the aluminum framing members. The finish's resilient attributes combine with daylight, views and high thermal performance glass to support the dealership's LEED® Silver certification.
---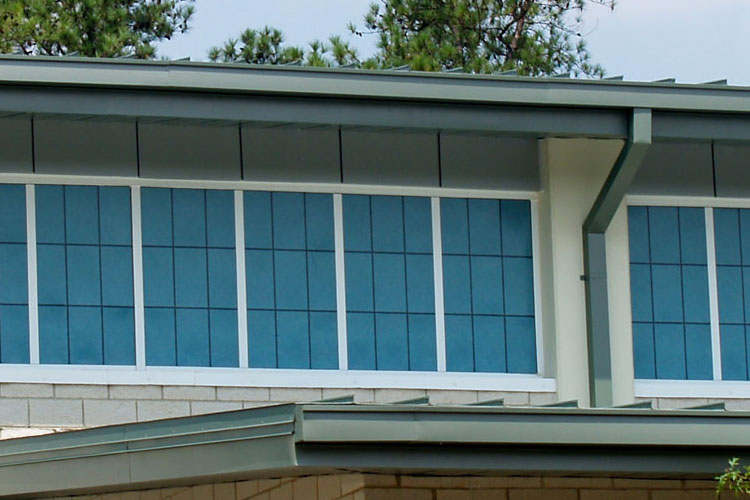 Clima-Tite™ features pultruded fiberglass support members for a new level of thermal performance and condensation resistance.
Preparing Glaziers To Work With Bulletproof Glass (June 8, 2017), Energize your next daylighting design with Spectra-Grid™ (May 25, 2017), Designed for resiliency and acoustic performance (May 17, 2017), Auburn® custom & pre-engineered skylights (May 1, 2017), High-Function Custom Bullet Resistant Solutions for Banks (February 17, 2017), Sun Control Sunshades (January 5, 2017), Case study: Otterbein University's STEAM Innovation Center featuring Extech's Lightwall 3000 series curtain wall system (December 15, 2016), Solutions for the entire building façade (December 9, 2016), Kalwall Featured in Major Award-Winning College Project (November 28, 2016), Major announces new Auburn® skylight option (November 25, 2016), Rigorous Testing Standards Ensure Effective Security (November 16, 2016), Ace Hotel New Orleans restores historic Art Deco exterior and updates performance with Winco Windows finished by Linetec (October 14, 2016), Isabel Bader Center (August 17, 2016), Peace-of-Mind for Rural Utility Offices - Bulletproof barrier security tips & news (August 8, 2016), The Sir John A MacDonald Building (June 3, 2016), School Security and Access Control for Architects (May 9, 2016), Premium Ballistic Frames Offer Huge Boosts in Sustainability and Multi-Threat Risk Mitigation (April 12, 2016), Guardian 275® translucent skylights provide a wide range of color, thermal performance and specialty application options (April 6, 2016), Great Glazing: Rogers Memorial Hospital Brown Deer (February 8, 2016), Partnering with Architects to Make BulletProof Beautiful (February 3, 2016), Kalwall Featured: Guide Dogs for the Blind New Student Residence (December 30, 2015), Optically Clear Aluminum Provides Bulletproof Protection (June 5, 2015), April Showers Bring May Flowers… And Eco-Friendly Smart Glass (May 18, 2015), Suitable for framing: Kalwall brings distinct lighting to award-winning design (May 15, 2015), A World Without Windows (April 24, 2015), How to Choose the Right Type of Vinyl Replacement Windows (March 25, 2015)