architecture - engineering - construction

Railing System
---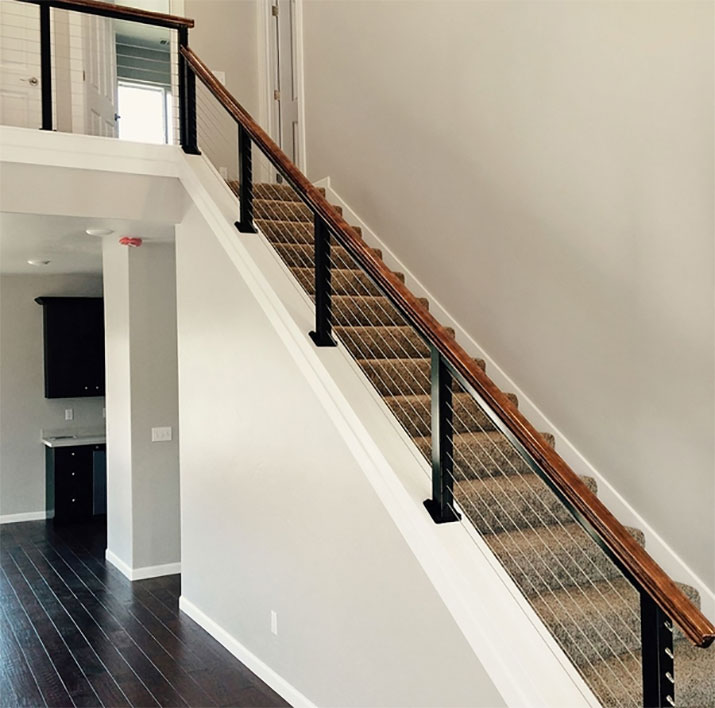 Unlike most other aluminum posts on the market, which are too small and thin-walled to withstand the tension of cable infill, Stainless Cable & Railing™ products are uniquely engineered specifically for cable railing applications.
---

For proper roof top safety, there are 3 general areas that require fall protection planning: Leading Edge, Entry/Exit Access points, and skylights.
---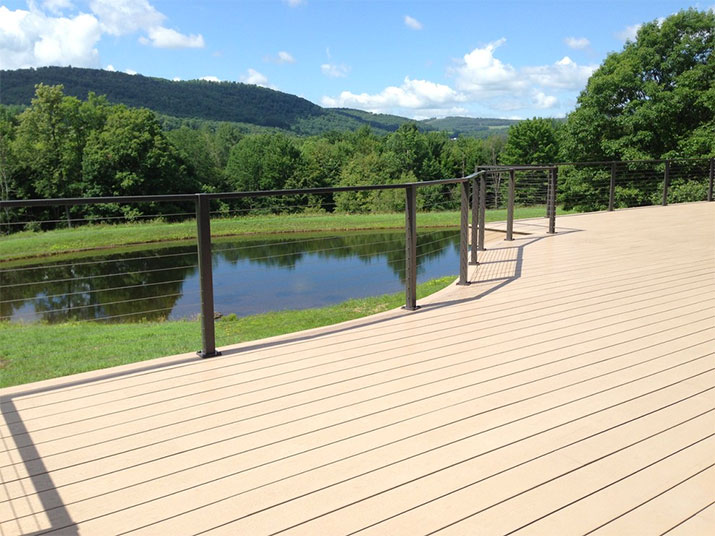 Cable railings have become a popular choice in recent years for completing decks, stairways and other projects in homes, commercial buildings and public spaces. They are easy to install and designed to withstand weather extremes, providing a low-maintenance railing with many benefits. In fact, many buildings that incorporate cable railings through remodeling or retrofitting see an increase in resale value.
---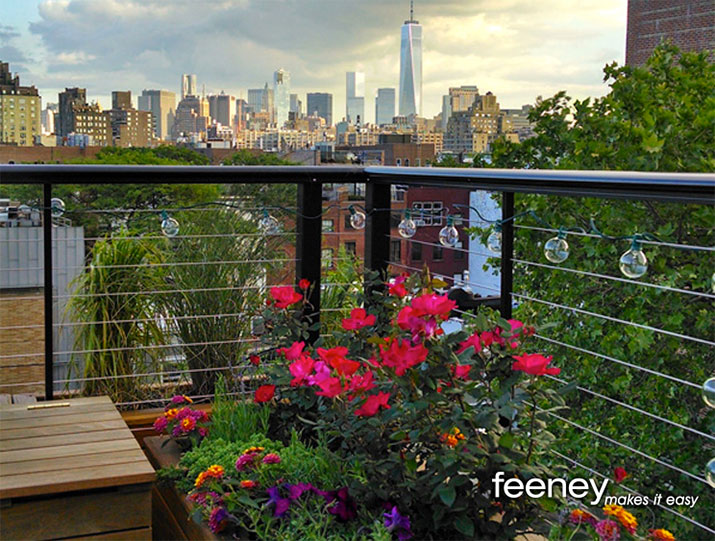 ---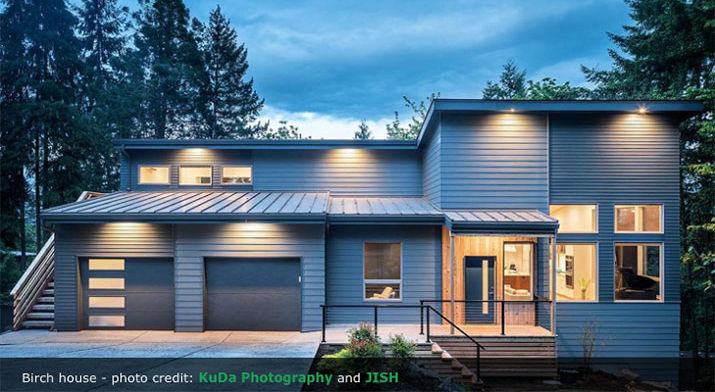 Spotlight: Jordan Iverson Signature Homes. Their elegantly modern custom homes routinely include a signature design statement, the use of CableRail systems inside and out.
---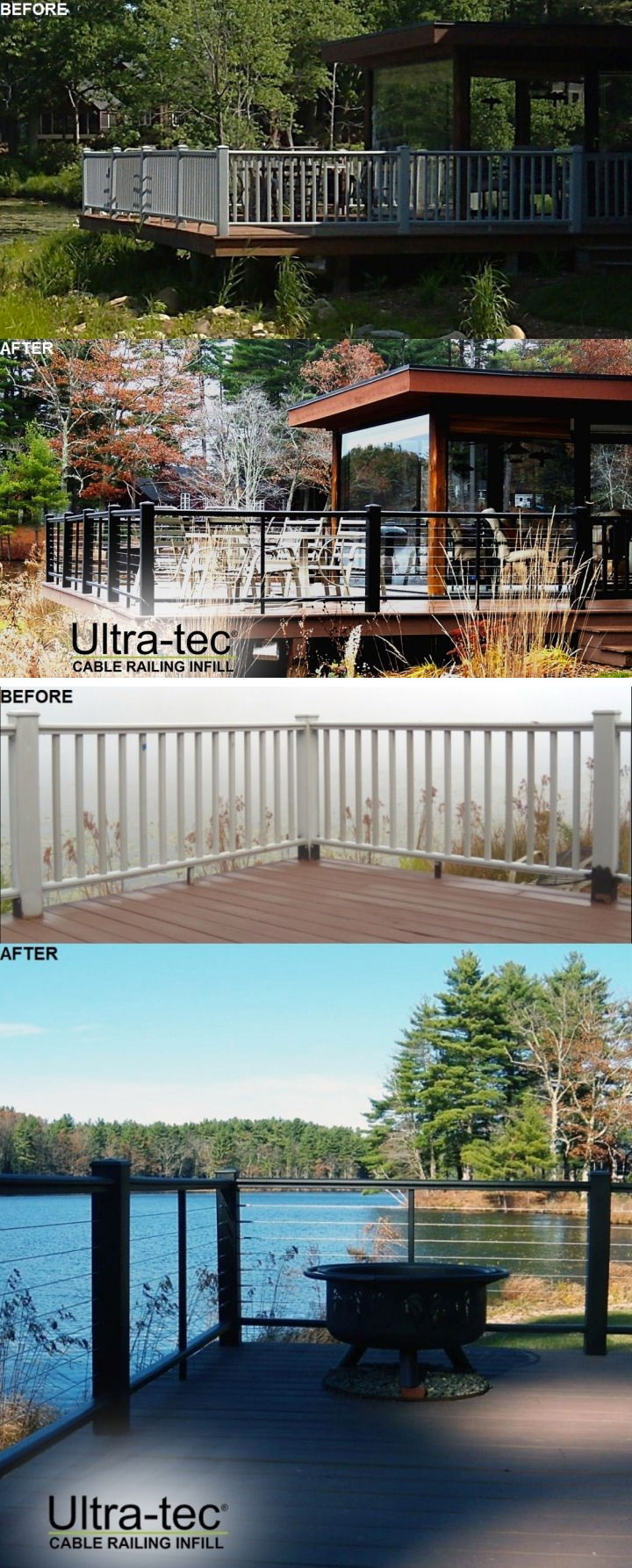 This deck got a face-lift with cable railing infill from Ultra-tec®. See the improvements in the before and after photos.
---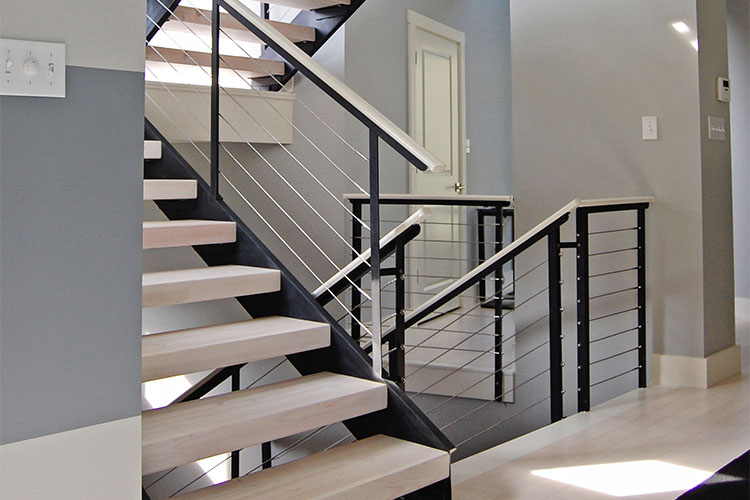 Finding the right railing for a new staircase, loft, or other indoor area can be difficult. Most traditional railings take up and break up space. The minimal design of a cable railing system instead keeps your layout open and expansive. Offered in a variety of color, material, and shape options, you'll be sure to find the perfect system for your home. Even if you already have a frame in mind, fill it with our marine-grade stainless steel cable infill and fittings for a stylish and near-invisible end result.
---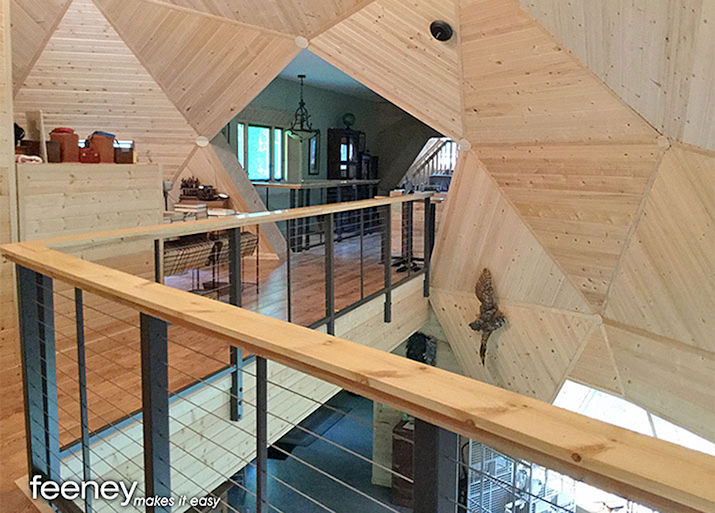 Solar panel arrays. Reclaimed wood. Ultra low-flow toilets. Smart thermostats. Continuous insulation. Volatile organic compound (VOC)-free paint. Recyclable railings. The list of ways American home designers, developers, builders, and owners slash energy expense, promote household comfort and health, and embrace green building practices grows by the day. High on that list of sustainable features are the Feeney's CableRail stainless steel cable infill and DesignRail® aluminum railing systems.
---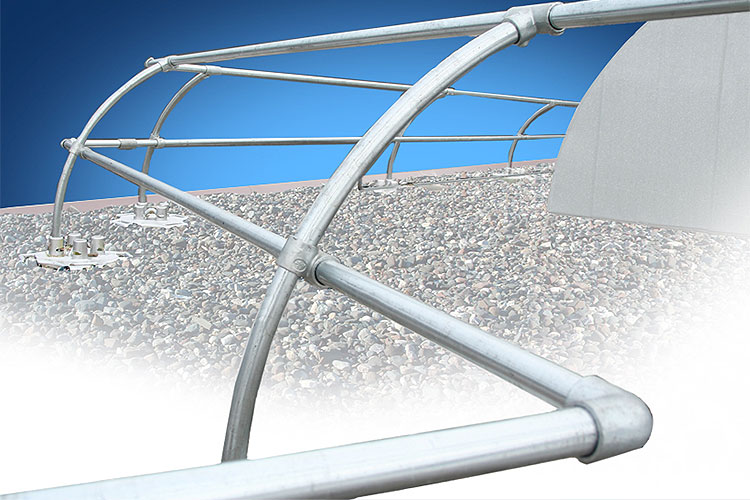 The BlueWater Architectural Series combines our OSHA compliant non-penetrating guardrail system with an aesthetically pleasing architectural appeal. Full protection with visual appeal. Optional Straight and Incline Stanchions available.
---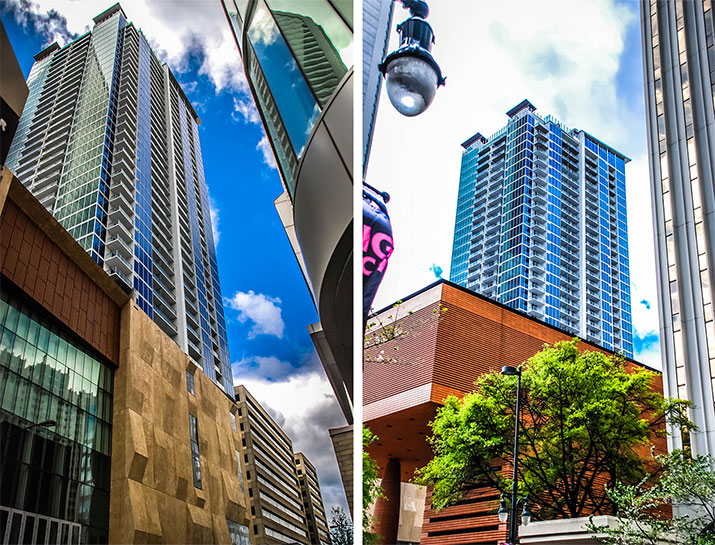 SC Railing Company provided more than 8,000 combined linear feet of 2-line aluminum and glass balcony railing, along with balcony dividers and custom rooftop windscreen. Museum Tower marries a refined interior design aesthetic and floor-to-ceiling windows with glass balcony railings, for sweeping city views. Balcony railings were constructed using 3/8" clear tempered glass, and 1/4" tempered, double-sided acid etched balcony dividers for added privacy between residences.
---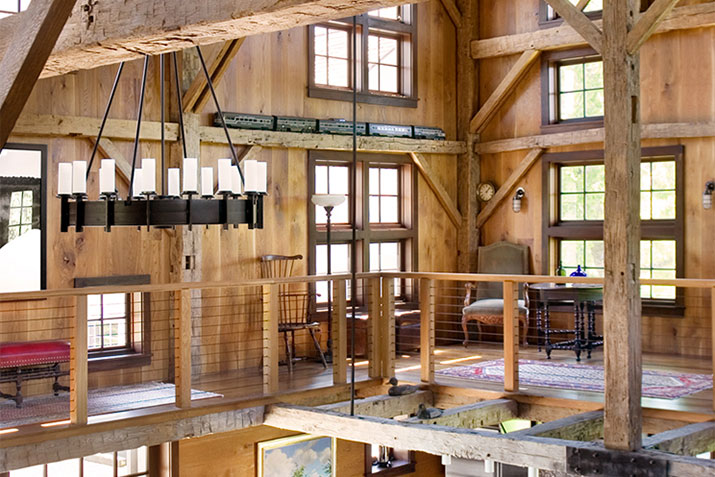 Paul Gleicher, acclaimed architect and published author, is a man of exceptional taste. Owners of high-end residential properties, including townhouses, penthouses, apartments, and houses seek out the New York City-based architect for his sophisticated, award-winning design sense. There are even Gleicher-designed barns.
---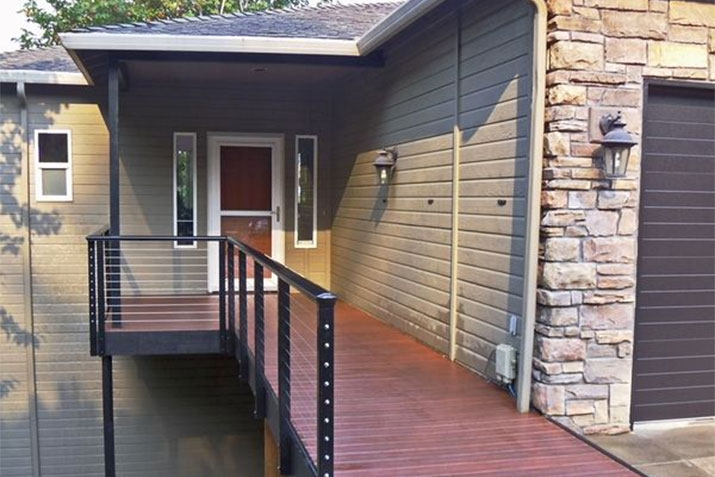 The shaped Aluminum Top Rail used in this photo captures the perfect look for this home in Happy Valley, OR.
---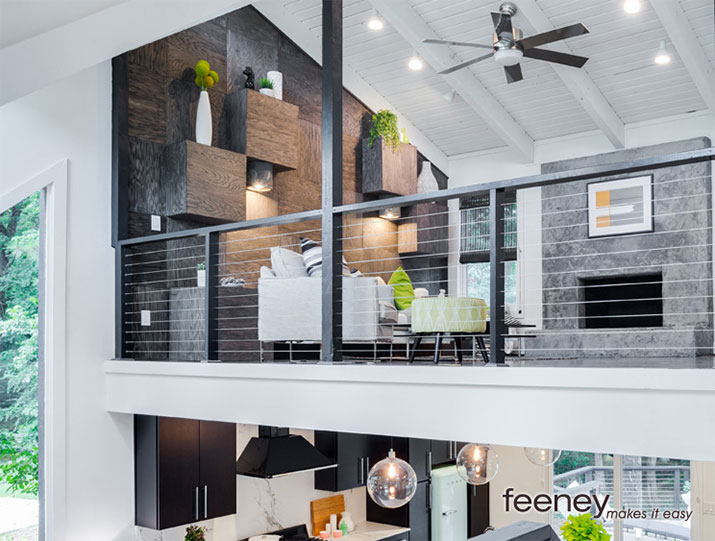 Contemporary architectural styles are on the rise, but for those that don't want to lose that traditional feel, consider a rustic design complemented by modern touches. In the design world, this style is called transitional. The experts at Fresh Home define transitional design as the blending of modern and traditional elements; the result is a cohesive design.
---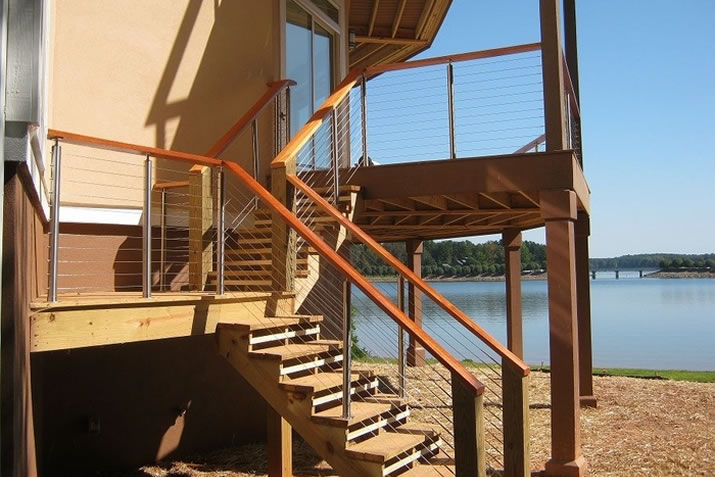 Need inspiration for a deck railing? Look no further than cable railing systems by Stainless Cable & Railing Inc. Available across a spectrum of material, shape, and color options, you're sure to find the right posts and top rail for the job. Even if you plan to supply your own frame, cable infill and fittings work with any architecture style or décor.
---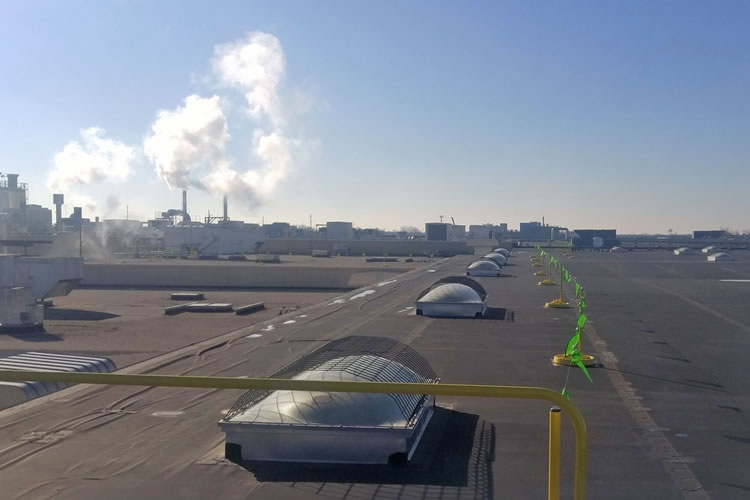 EnduraLine Mobile is Safety Rail Company's most robust warning line system yet for permanent demarcation of hazardous areas. Cast iron base plates, steel stanchions, and plastic-coated galvanized cable with aluminum pennants means the EnduraLine warning line system is built for long-term exposure to the elements.
---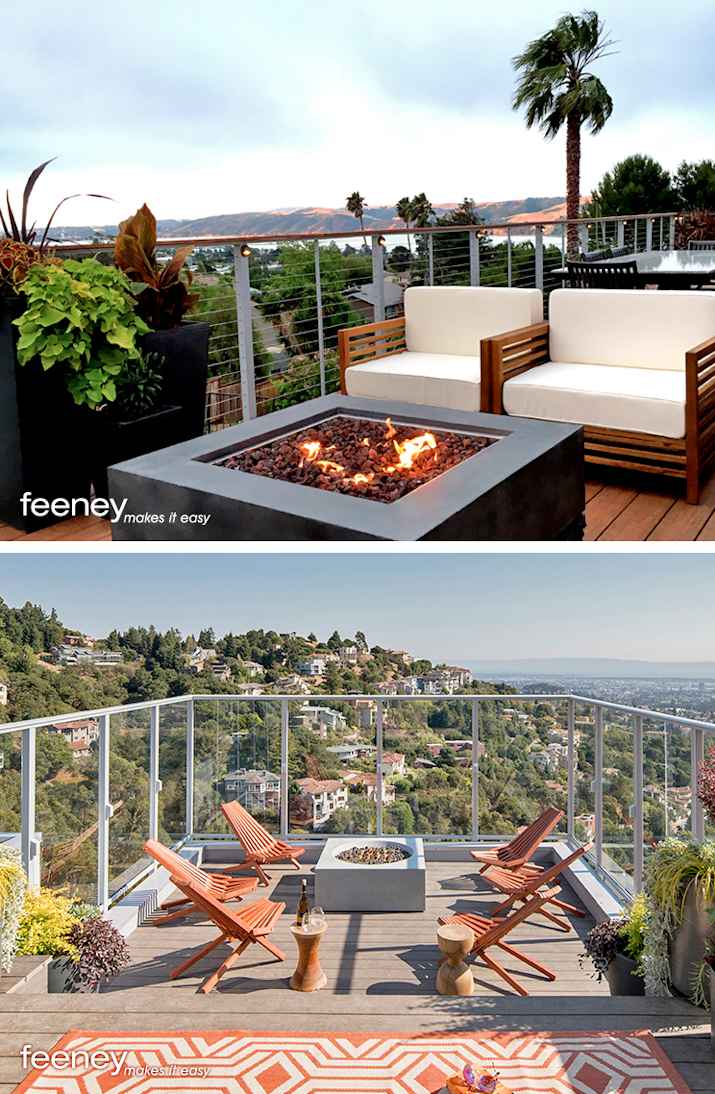 With all the direct work we do with residential and commercial architects, we know meeting your design vision is at the heart of our business. That's why we offer a premium palette of posts, top rails, frame colors, and infill options for your specification needs.
---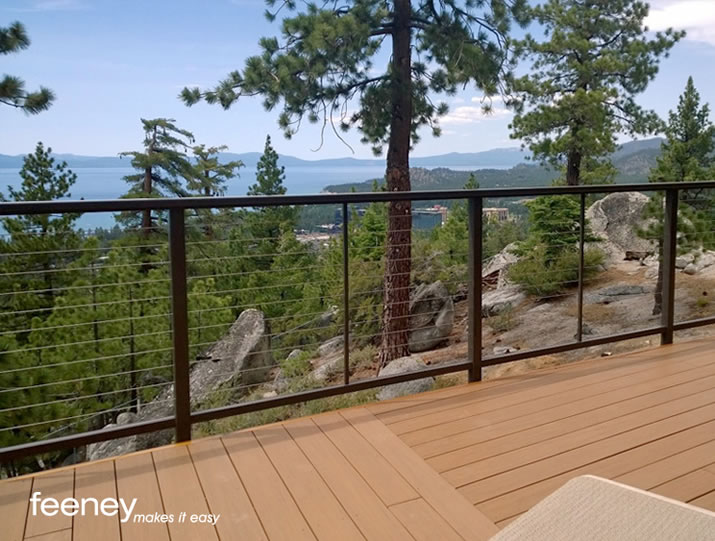 What happened to the great backyard star, the deck? Today more and more decking contractors, remodelers, and dealers have quietly morphed into outdoor lifestyle specialists. While the deck still plays a leading role, it's now supported by a large backyard cast.
---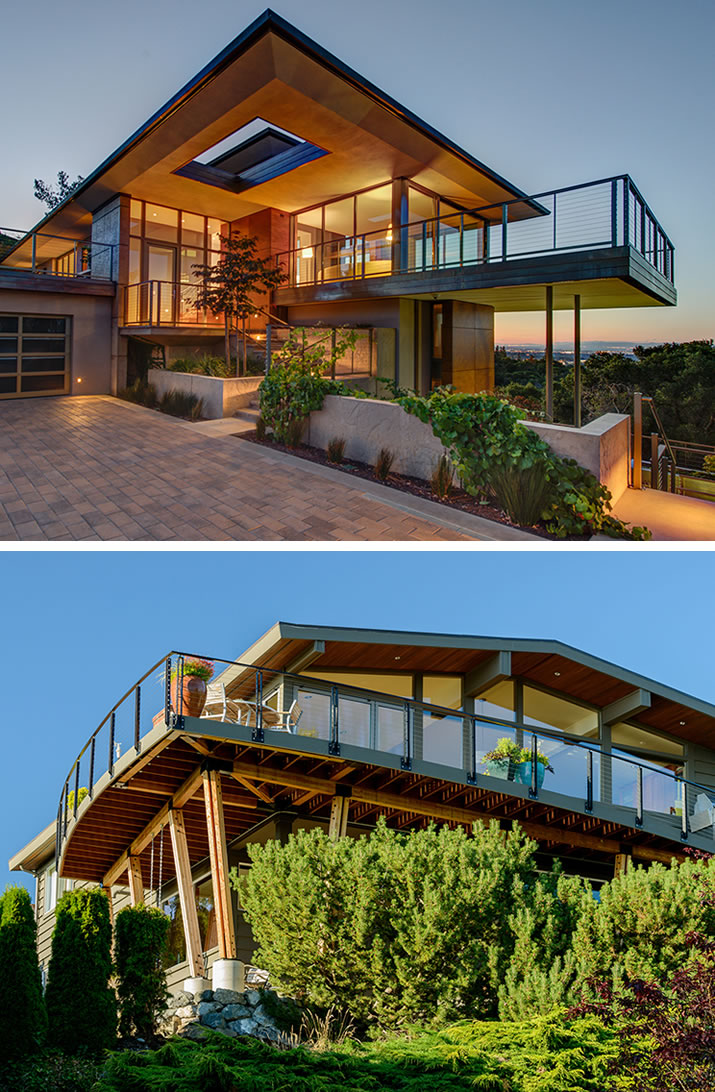 Feeney has won 1st and 2nd place Manufacturer Project category in the 2016 National Deck Competition. Find out the winning architects and see more photos.
---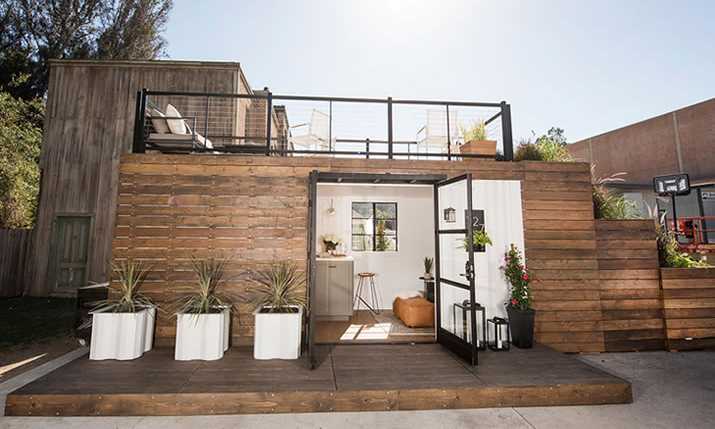 Feeney has teamed up with Kelly Edwards, television host, designer and lifestyle expert, on an elegant new container home project. The finished tiny home was featured on the Hallmark Channel's "Home & Family" show on July 26.
---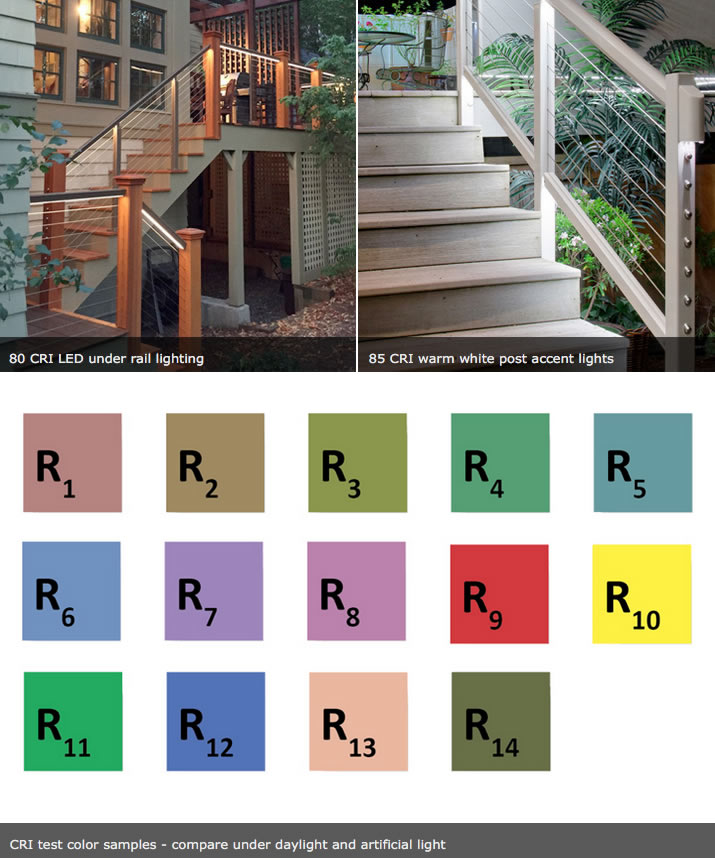 When it comes to design, the Color Rendering Index (CRI) is an important aspect of any lighting consideration. Different light bulbs emit different colors of light – ranging from cool tones to warm. The CRI of a bulb is determined by comparing the appearance of a colored object under an artificial light source to its appearance under natural light. The higher the CRI, the truer the color presentation.
Architects Inspiration Handbook for Glass applications in commercial interiors (August 29, 2016), Commercial Grade Soft-Close Undermount slide (July 27, 2016), Smart Ways to Upgrade Your Deck (July 8, 2016), Why We Love Ipe and You Will Too (April 18, 2016), Home Free - the Reality Show with a Heart - features Feeney CableRail (September 3, 2015), Composite, Synthetic Decking and Deck Railing Materials (June 1, 2015), Mid-century modern design in Los Angeles (April 27, 2015), Aluminum Railing Frame Systems (January 28, 2015)