architecture - engineering - construction

Railing System
---
August 16, 2019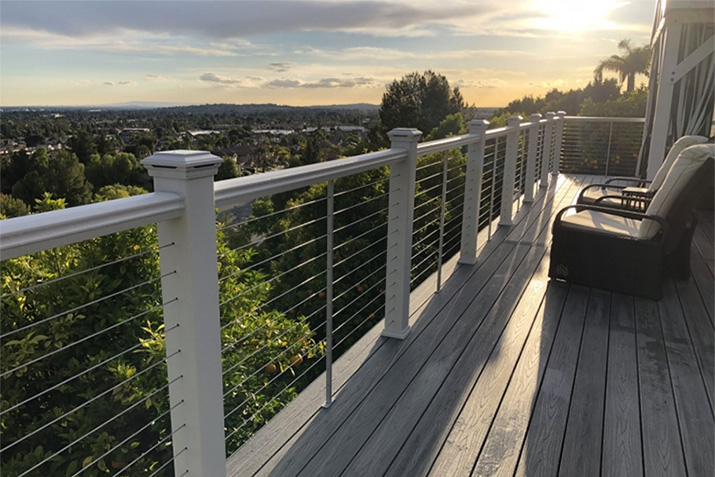 CableRail and Trex, together in one fantastic residential deck! Nestled in the hills of Anaheim, California, this deck more than doubled the homeowner's outdoor living and entertaining space. The contractor, Michael Walter of MLW Construction had this to say:
---
August 14, 2019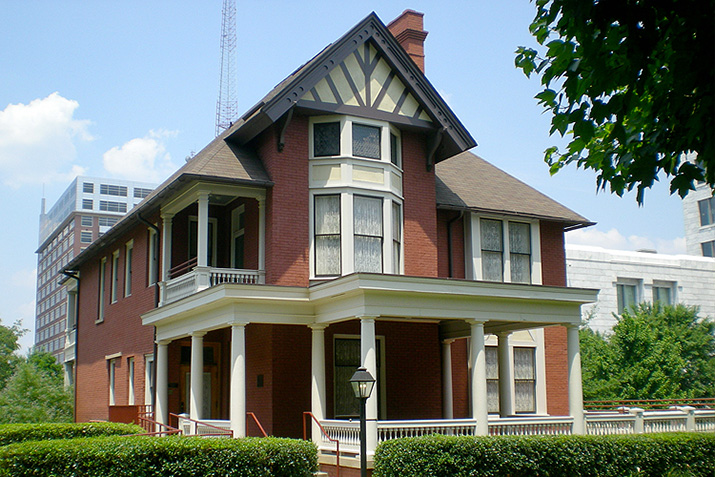 Stains specifically engineered to enhance the textures of brick and stone. Wide range of solutions from translucent stains allowing surface textures to show, to opaque stains covering flaws beautifully. Ideal for blending new additions, covering graffiti, even restoring historic buildings.
---
July 10, 2019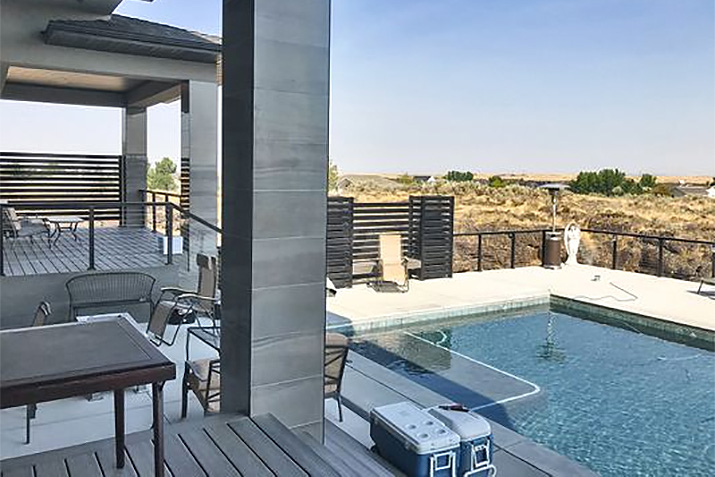 With mirror-finish columns, geometric shapes, and dark rails, this backyard patio and pool area has a strong contemporary presence that stands out dramatically against fields of grass and stone.
---
June 7, 2019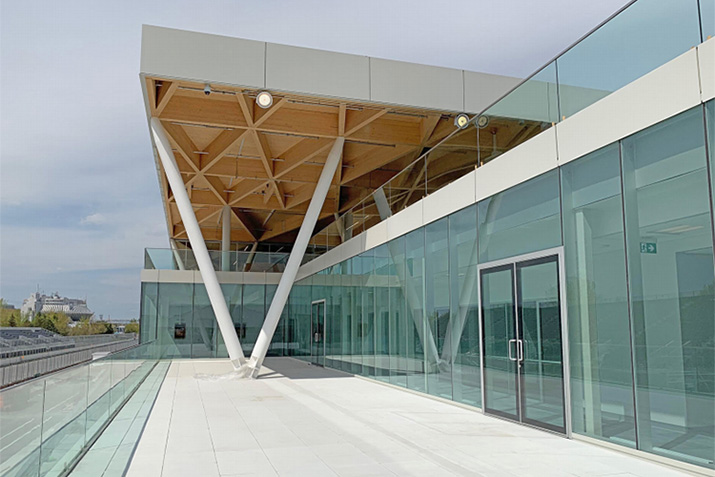 Learn how Unicel Architectural Corp. supplied 32,500 sq. ft. of curtain wall, skylights and 1 km of glass railing during a tight 10-month construction timeline over a tough winter season.
---
April 29, 2019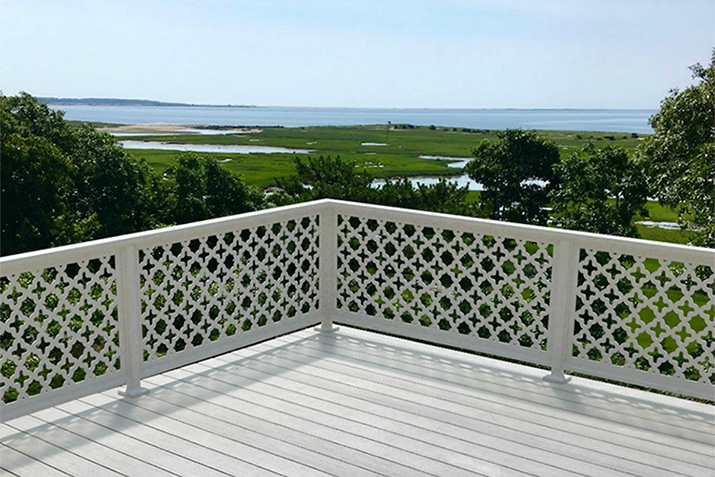 Alternative infill solutions are growing in popularity as architects, builders and homeowners look for creative ways to personalize and differentiate spaces. Beyond being functional, infill can add an element of style that ties together the outdoor living space and the home's design aesthetic. Here are a variety of railing infill options that deliver style, function and safety.
---
April 5, 2019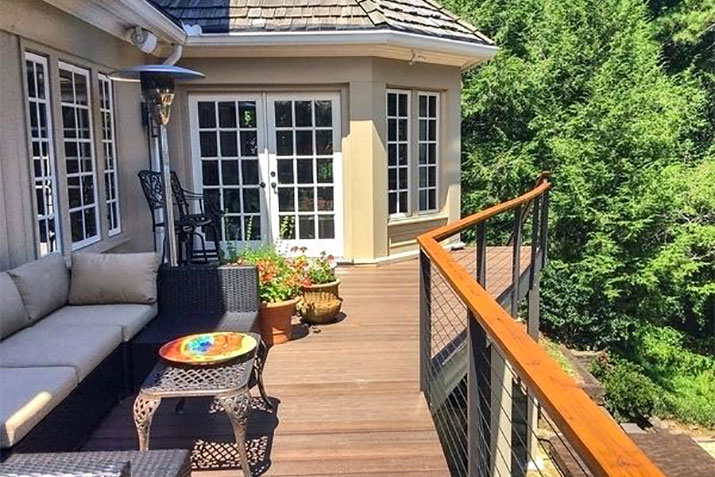 This backyard deck follows the curves of its house and overlooks a nearby river. Our bronze aluminum cable railing system keeps this beautiful view open and perfectly matches the deck furniture. The cedar top rail adds a natural touch that livens up the living space with its bright color.
---
March 20, 2019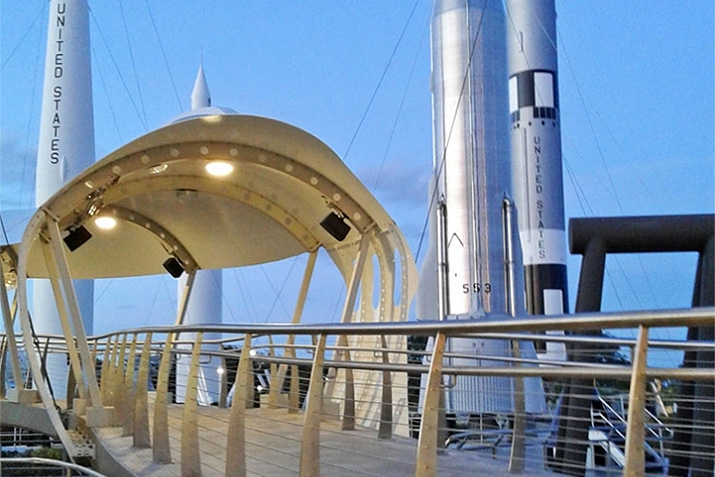 The sleek, streamlined cables work with a variety of architectural styles and can be used in both outdoor and indoor settings, including harsh environments. Perfect for public settings!
---
February 18, 2019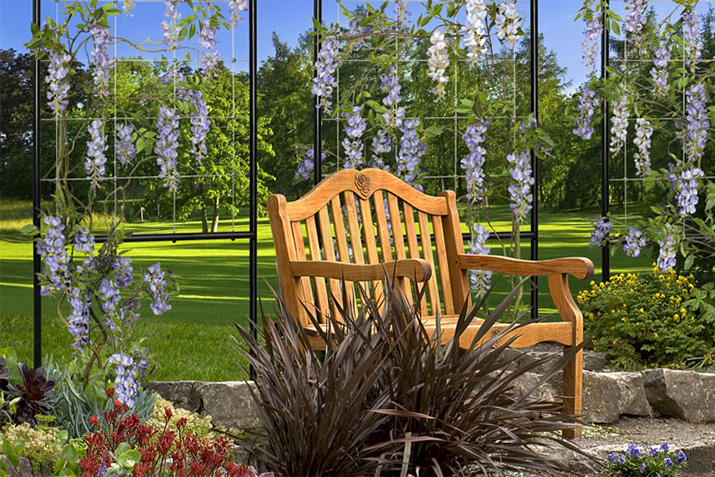 here are few things in garden culture quite as showy as a plant-laden trellis. The latticework is a natural way to partition a garden and provide an element of privacy. A trellis can even act as an insulating blanket when positioned alongside a home. Roses, grapevines, clematis, tomatoes, raspberries, and ivy love these wonderful vertical supports. For landscape architects, deck builders and do-it-yourselfers, the trellis is a quick and practical way to frame a backyard element or serve as a natural wall, say for an elevated deck.
---
January 18, 2019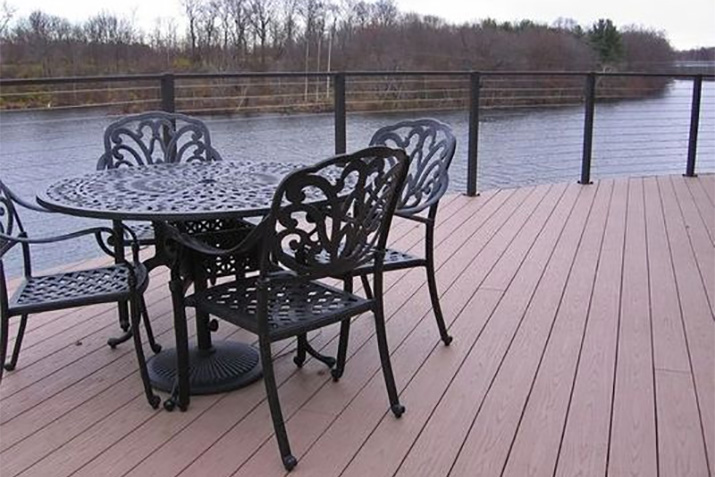 Featuring: reinforced aluminum system withstands the tension of cable infill without bending; Bronze powder-coat compliments rustic, woodsy, and old-world surroundings while protecting the aluminum from the elements; Post-to-Post Handrail runs between posts, allowing the railing to follow the curves of the deck; Deck mount posts are easy to install; Field assemblies have a low-profile look with no bulky turnbuckle.
---
November 26, 2018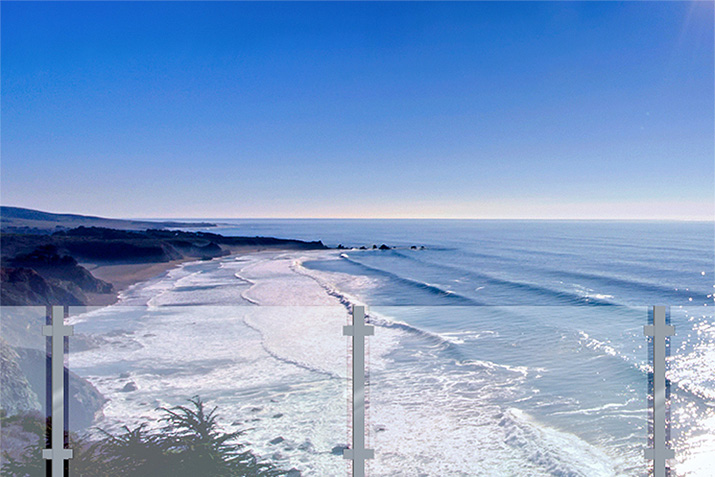 Since modern glass making was revolutionized in the 1950s, glass has been increasingly used for interior and exterior building applications due to its visibility and versatility. Glass railings are excellent examples of this, adding visibility and versatility to decks, balconies, stairways, pool enclosures, and more. Safety is a main purpose of railings and glass railings are an unobtrusive way to provide safety where you need it, whether inside or outside.
---
November 5, 2018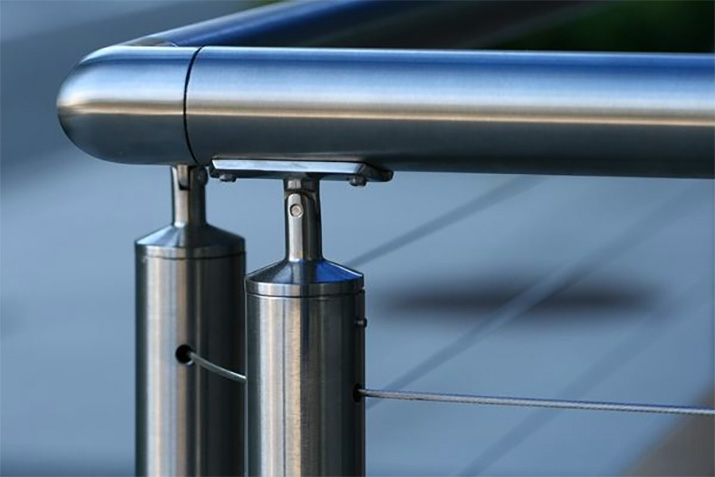 Stainless steel cable railing systems are revered for their beauty, and longevity. The brushed finish, subtle curves and bold lines of our round stainless steel cable railing systems give them modern eye appeal, and class, that exceed anything on the market today.
---
October 4, 2018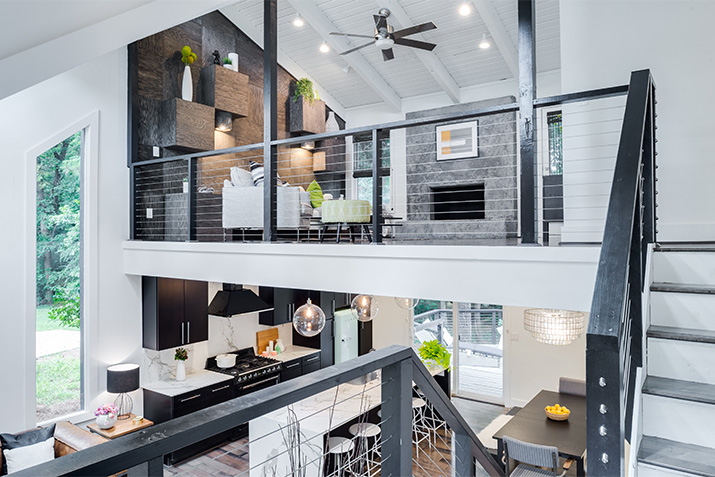 One of the more interesting outcomes of home design websites like Houzz, Coco Lapine Design, Martha Stewart, Nora Schneider, to name a few, is an inevitable mash-up of design styles. Consider transitional home design, for example. This hybrid design approach blends the best elements of traditional and contemporary looks into a wholly distinct aesthetic that simultaneously charms and soothes with an easy-going elegance.
---
August 29, 2018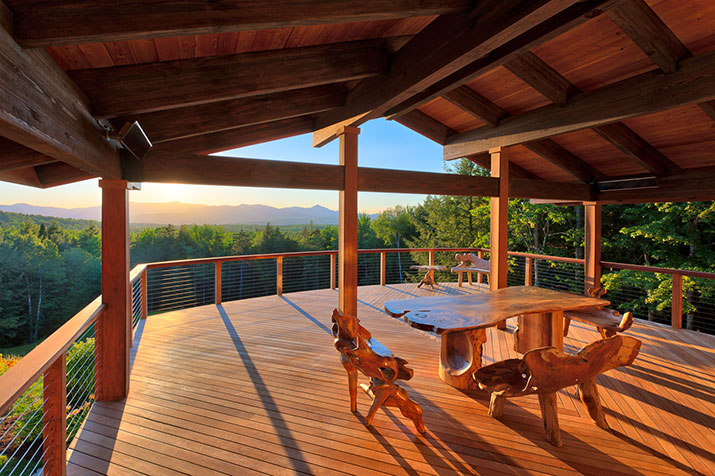 New Jersey builder, Bob Kiefer, never planned to construct one of the biggest, most elaborate decks of his life in the wilds of Vermont. But when he saw the view overlooking a pine-tree studded lake with rolling mountains as a backdrop, everything fell into place.
---
June 15, 2018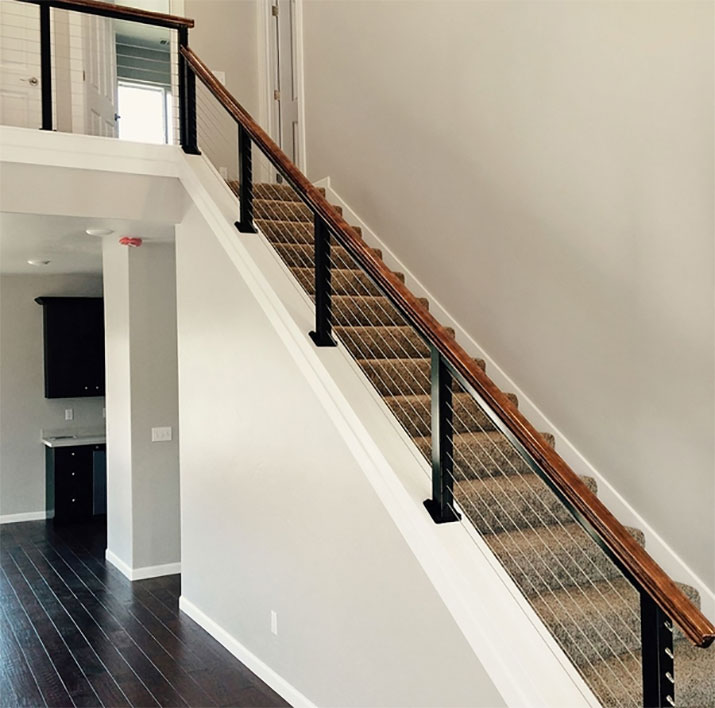 Unlike most other aluminum posts on the market, which are too small and thin-walled to withstand the tension of cable infill, Stainless Cable & Railing™ products are uniquely engineered specifically for cable railing applications.
---
May 3, 2018

For proper roof top safety, there are 3 general areas that require fall protection planning: Leading Edge, Entry/Exit Access points, and skylights.
---
February 19, 2018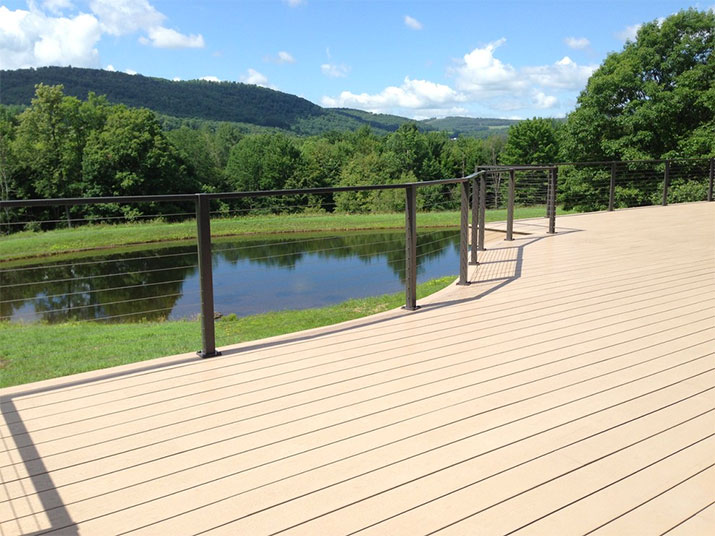 Cable railings have become a popular choice in recent years for completing decks, stairways and other projects in homes, commercial buildings and public spaces. They are easy to install and designed to withstand weather extremes, providing a low-maintenance railing with many benefits. In fact, many buildings that incorporate cable railings through remodeling or retrofitting see an increase in resale value.
---
January 24, 2018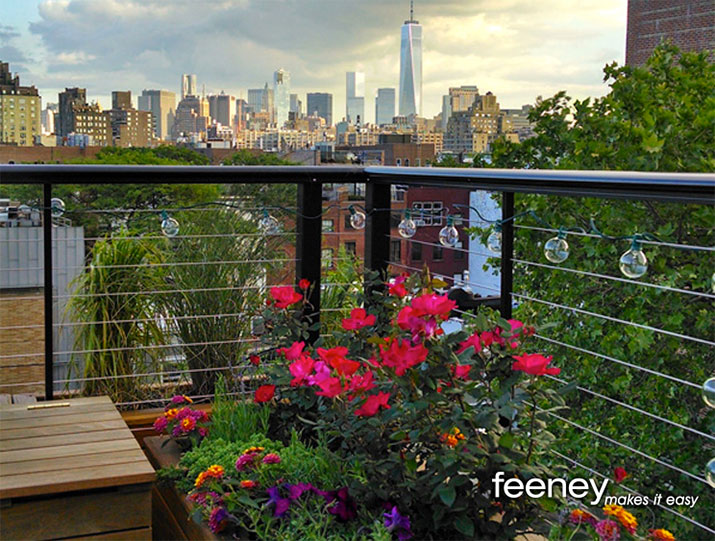 ---
November 13, 2017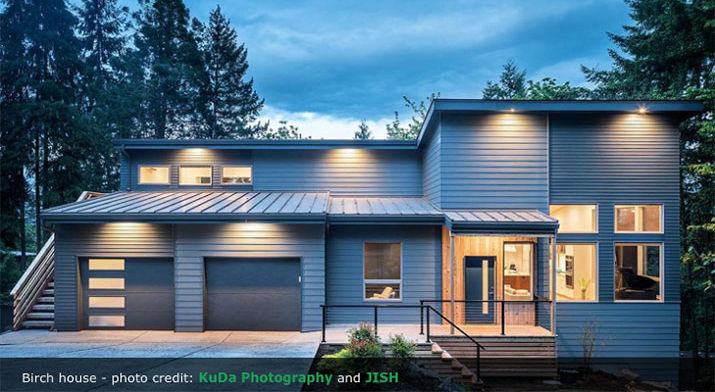 Spotlight: Jordan Iverson Signature Homes. Their elegantly modern custom homes routinely include a signature design statement, the use of CableRail systems inside and out.
---
October 6, 2017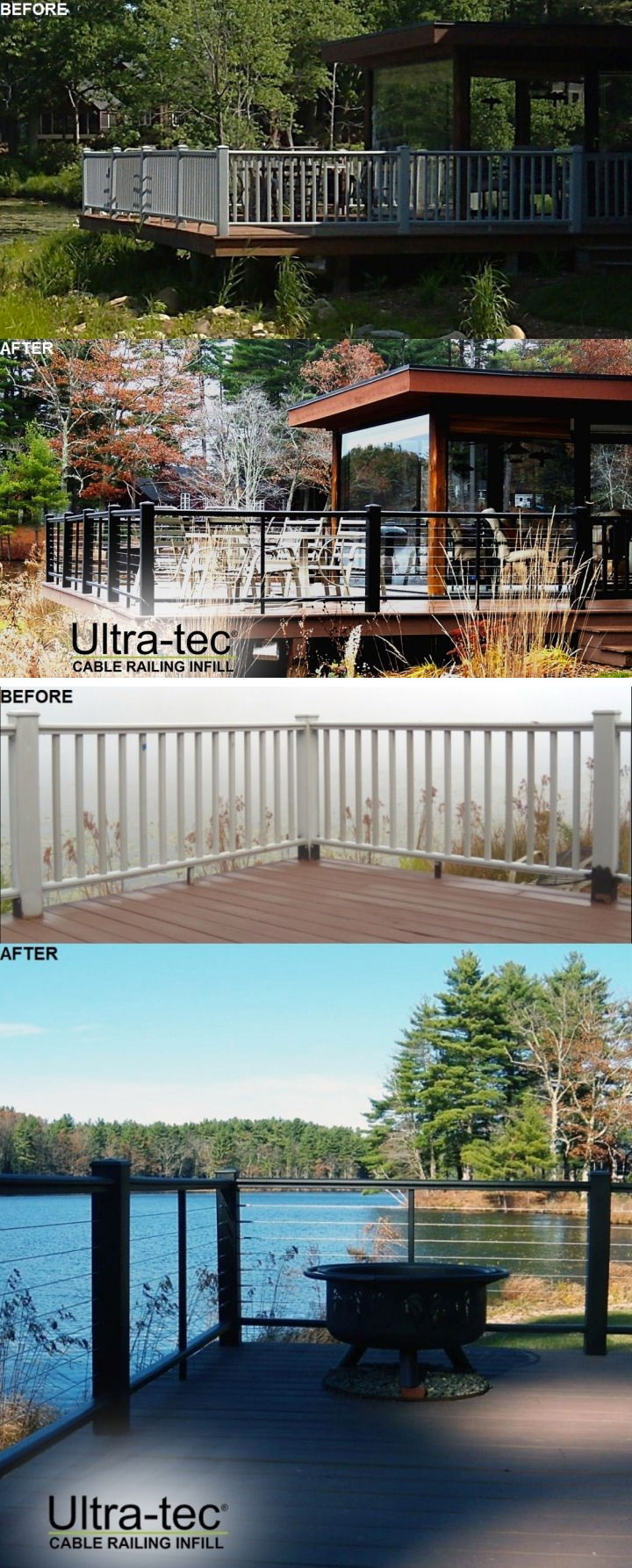 This deck got a face-lift with cable railing infill from Ultra-tec®. See the improvements in the before and after photos.
---
September 14, 2017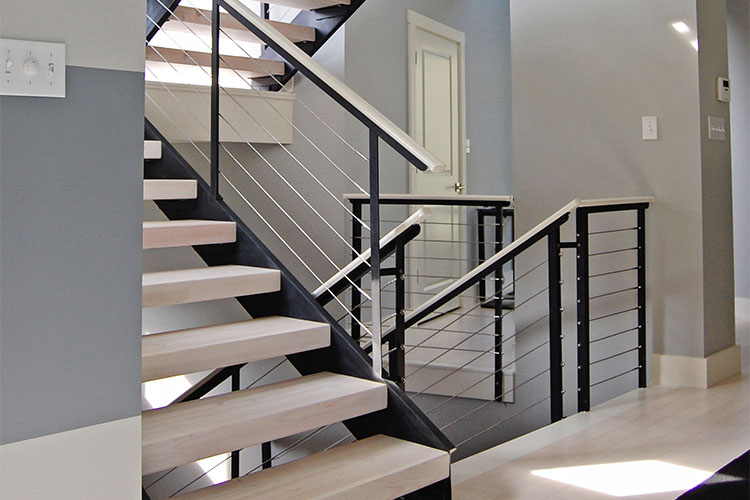 Finding the right railing for a new staircase, loft, or other indoor area can be difficult. Most traditional railings take up and break up space. The minimal design of a cable railing system instead keeps your layout open and expansive. Offered in a variety of color, material, and shape options, you'll be sure to find the perfect system for your home. Even if you already have a frame in mind, fill it with our marine-grade stainless steel cable infill and fittings for a stylish and near-invisible end result.
Green: The Color that Became a Building Philosophy (September 5, 2017), Architectural Series Roof Guardrail System (August 8, 2017), SC Railing Company: Offering a View from the Top (July 31, 2017), Top NYC architect selects Feeney for notable barn project (July 26, 2017), CableView® Aluminum Cable Railing System by Stainless Cable & Railing Inc. (June 23, 2017), Rustic Meets Modern: Transitional Design Style (May 26, 2017), Deck Railing Ideas (April 7, 2017), EnduraLine Mobile permanent warning line system (April 5, 2017), Railing Infill Face-Off: Cable vs. Glass (March 10, 2017), Backyard 2.0: 2017 Deck and Railings Forecast (February 8, 2017), Winner in NADRA 2016 Deck Competion (November 4, 2016), Kelly Edwards' Tiny Home: Shipping container turned elegant living space with rooftop deck (October 21, 2016), Color Rendering Index: Why It's important in Outdoor Lighting (September 23, 2016), Architects Inspiration Handbook for Glass applications in commercial interiors (August 29, 2016), Commercial Grade Soft-Close Undermount slide (July 27, 2016), Smart Ways to Upgrade Your Deck (July 8, 2016), Why We Love Ipe and You Will Too (April 18, 2016), Home Free - the Reality Show with a Heart - features Feeney CableRail (September 3, 2015), Composite, Synthetic Decking and Deck Railing Materials (June 1, 2015), Mid-century modern design in Los Angeles (April 27, 2015), Aluminum Railing Frame Systems (January 28, 2015)