architecture - engineering - construction

2016 October
---
While cement-based overlays have been around for decades, many of the systems widely available today blend polymer resins with cement, sand and other additives to create a highly durable, attractive and easily maintained flooring overlay systems to be used over concrete.
With so many choices available on the market today, many questions arise as to the differences among polymer overlays, specifically in application and material, to achieve the functionality and appearance wanted by a client.
Among the most popular choices: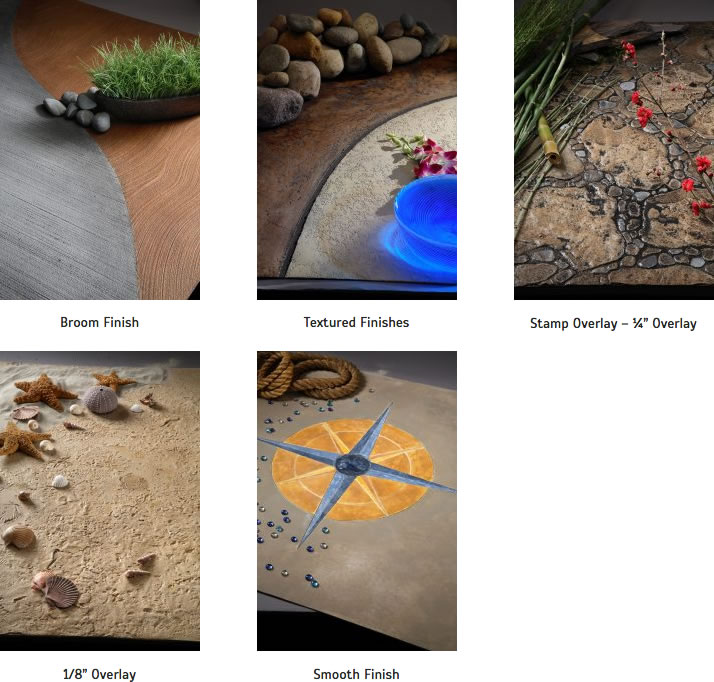 Broom Finishes with Sealer and Optional Coloring
This type of overlay system finish is achieved by applying a base coat of thin-set resurfacing material over the surface by either squeegee or cement trowel. A second application is applied, and the surface is broom finished as new concrete is poured. The surface is then sealed with a sealer appropriate for the type of traffic that is anticipated.
Textured Finishes
This system is achieved by using two different types of application systems. Commonly known as a "knock-down" finish, it's applied using a standard compressor and drywall hopper gun. More specifically, thin-set resurfacing material is sprayed over the surface and flattened using a standard cement swivel trowel, leaving various high/low spots. This allows surface water to pool in the lower un-troweled areas, which is better known as "cool deck," since water sitting in the un-troweled areas allows water to stand and cools the deck. It's also frequently used on pool decks and areas where skid resistance is required.
The second method of texturing is probably the most common type of decorating finish used by contractors nationwide. With this particular coating, a base coat of thin-set material is applied to the surface by hand trowel or spray to creating different designs that simulate the appearance of either stone or limestone. It is then stained and sealed with the appropriate type of sealer specific to traffic area.
Decorative Overlays (⅛" and ¼")
These type of overlays are applied by trowel or screed rake. The ⅛" overlay is normally a seamless type of texture, giving the appearance of large simulated stone textures without grout joints, with hundreds of stamping mats area available in different designs and textures. Grout joints are cut into the surface after curing has taken place, and then the surface is stained and sealed with the appropriate sealer. The ¼" stamped overlay is very similar to the ⅛" overlay, except the pattern creates the simulation or design of individual stones with grout joints. The surface is then colored and sealed with the appropriate type of sealer depending upon the traffic.
Stain & Sealer Finishes
Staining and sealing of concrete surfaces is very popular in a wide range of environments. The system consists of staining the surface using water-based color-stains, dyes or acid stains, and then it's typically saw-cut in patterns, shapes or designs, color applied and sealed to meet the traffic needs of the area.
Of: John Holwitz
Source: http://www.super-krete.com/navigating-the-wide-selection-of-polymer-overlays-over-concrete-substrates/
Tags: Concrete | Finishes | Floor
---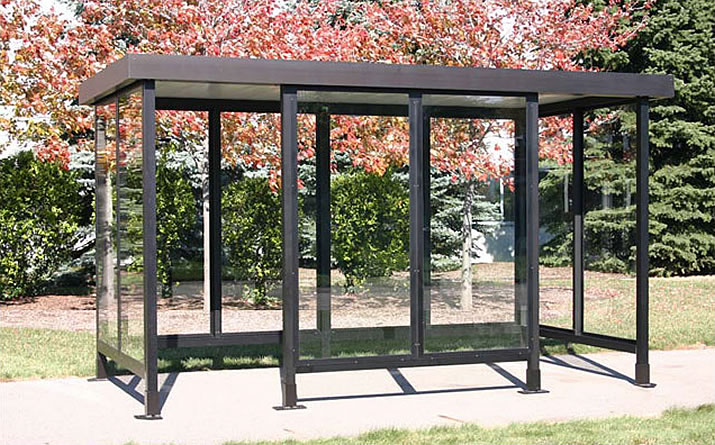 Smoking Shelter SHLT-006
According to the Center for Disease Control, over 40 million Americans, 20% of U.S. adults are smokers, this indicates businesses, casinos, campuses, hospitals, and commercial buildings must find a solution to accommodate their needs without bothering non-smokers. The best solution is to install a smoking shelter.
Although smoking shelters can be used by businesses or facilities that need protected areas where they can provide refuge from harsh weather, smoking shelters can also prevent smoke from getting into smoke-free places from your smoking shelter.
Par-Kut smoking shelters can have a very basic appearance or can incorporate architectural enhancements to suit your location or the existing building's architecture. Adding architectural smoking shelters to your facilities can also improve the appearance of your greounds. Architectural options include choice of tinted glazing, paint color, raised wall detailing, and various roof treatments such as standing seam hip, or gable style, barrel space and even sky lights. Additional functional options for smoking shelters include break-resistant glazing, doors and benches.
For more information about Par-Kut smoke shelters, email us at http://www.parkutblog.com/contact/ or call us at 1-800-394-6599.
Company:
Par-Kut International, Inc.
Source: http://www.parkutblog.com/smoking-shelters/benefits-of-smoking-shelters/
Tags: Exterior Design
---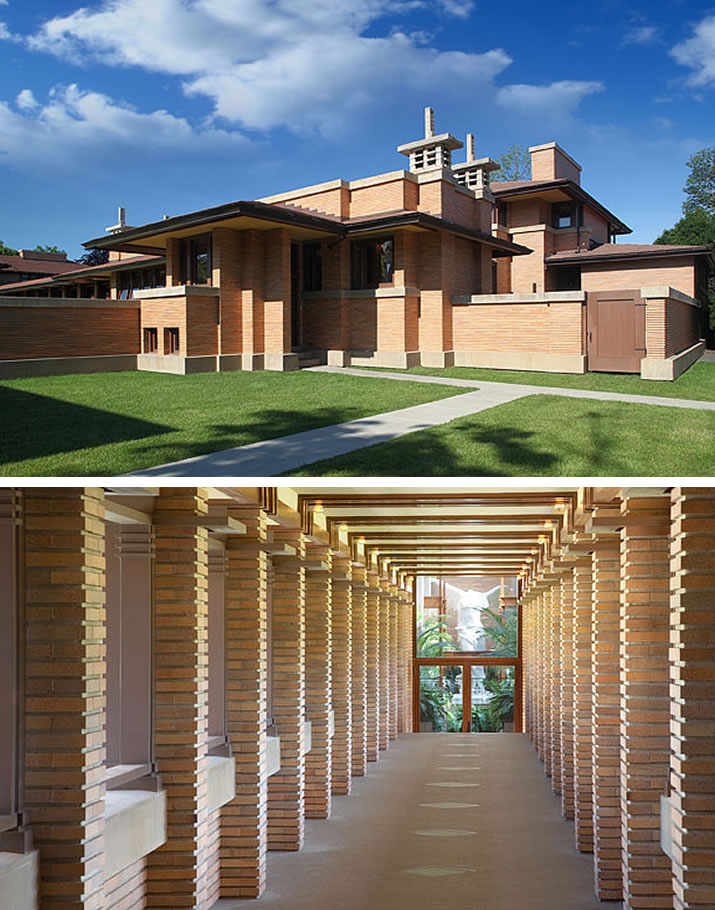 Project: The Martin House
Roman Brick is ideal for creating a distinct and different look to any structure. It characteristically has longer and more linear dimensions than those of standard modern brick. Belden Roman Brick was used on the restoration of the Famous Frank Lloyd Wright "Martin House Complex" in Buffalo, New York. The dimensions of Belden Roman Face Brick are 3-5/8" x 1-5/8" x 11-5/8".
Belden offers Roman face brick in a wide variety of colors and textures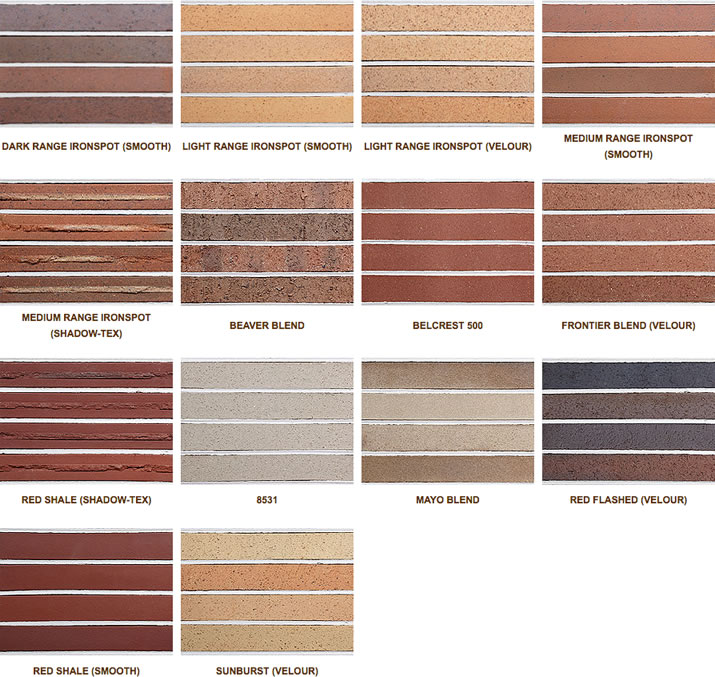 Company:
Belden Brick Co.
Product: Roman Brick
Source: http://www.beldenbrick.com/roman-brick.asp
Tags: Building | Color | Design
---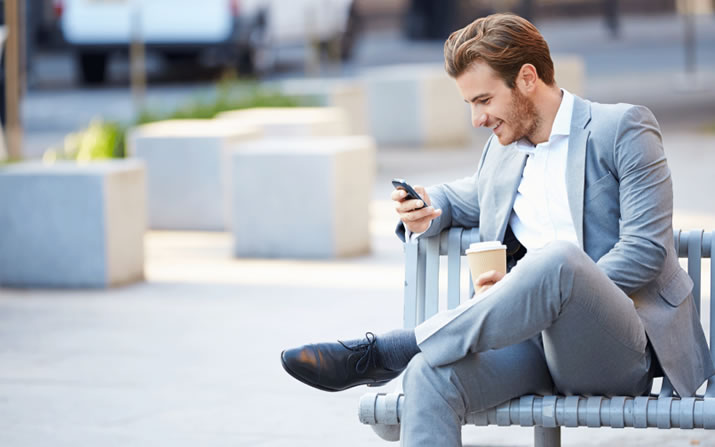 Durability, strength, appearance, and overall maintenance are some of the most important things to consider before purchasing just any outdoor commercial grade furnishings.
There is a difference between residential furniture and commercial furniture. Commercial site furnishings get a lot more wear and tear, and as a result need to be much stronger. After all, you could be held liable if something happens to one of your customers while using furniture at your place of business.
Commercial grade furnishings need to be strong enough to support all sizes of people. The last thing you want is for someone to fall and become injured due to an improperly made bench or chair.
Ask These Questions When Buying Commercial Grade Outdoor Furniture
1. How Durable Is It?
Quality commercial furniture should be highly durable. While a regular old plastic chair may last a few years in someone's backyard, it may not last more than a week at a commercial location. For one, it will get consistent use day in and day out. Secondly, people are much harder on commercial furniture than on their furniture at home. Commercial furniture must be prepared to take on constant hits, knocks and stains.
2. Is The Design Functional And Representative Of Your Clientele?
What age group does your establishment serve? A preschool is going to need different site furnishings than a retirement home or trendy restaurant. The outdoor furniture you purchase must align with the needs of your target audience. For instance, benches are available in different heights and sizes; some are backless while others offer additional back support.
Know all of your options and ask yourself: Which is going to be the most comfortable, safe and overall effective option for the people that'll use it most?
Do you want chairs attached to benches or welded into the ground? Or, do you prefer more portable options? If your business is located in an area with theft concerns, you may want to consider the attached option to help prevent potential criminal activity.
3. Is It Made From Recycled Materials?
Going green is on everyone's radar right now, which means you're in luck when it comes to finding quality commercial furnishings made from recycled materials. Our products are recyclable and they are made from recycled materials. Our darkest furnishings can be made from 100% post-consumer recycled materials. We value the American economy, which is why we manufacture all of our products right here in the States with a focus on eco-friendly and sustainable practices.
4. How Much Weight Can Furniture Withstand?
Commercial furniture must be able to withstand more weight than your typical residential furniture. It's always a good idea to inquire about weight limits to ensure there are no issues.
5. Is 5% Of Your Seating Wheelchair Accessible?
The Americans with Disabilities Act enforces the implementation of wheelchair and handicapped accessible facilities for all businesses. This important Act covers everything from movie theaters to restaurants to grocery stores. Regardless of business size or location, if it's in the US and open to the public, it must comply with the laws outlined by the ADA. This applies to restaurants, playgrounds, patios, picnic areas and so forth.
There are no "grandfather provisions" that can get existing facilities around these regulations, which includes doors, entrances, parking lots and many other aspects of your business, including fixed seating and tables.
If your business provides tables, benches or other seating that is affixed to the wall or floor, you must ensure that 5% are wheelchair accessible. If there are less than 20 tables provided, you must have at least one that is wheelchair accessible. One way to accomplish this is to use portable chairs that can be moved out of the way in exchange for a wheelchair.
A wheelchair-accessible table is no more than 34-inches tall and no shorter than 28-inches tall. The distance between the floor and the underside of the table must measure at least 27-inches. If you have multiple wheelchair-friendly site furnishings, they must be evenly distributed. It's illegal to segregate people with disabilities to one section of your establishment.
6. How Much Maintenance Will It Require?
Maintenance will vary based upon the materials used to craft outdoor furniture. Some materials require a lot more maintenance than others. For instance, wood furniture is going to require regular coats of protective sealant and consistent inspections to ensure it is not splintering or rotting.
On the other hand, our specially formulated resin made from LLDPE is one of the lowest maintenance materials on the market. There is virtually nothing you have to do to preserve it, and it'll last a long time without any additional effort or maintenance. Not to mention, it can be made to imitate a wide variety of materials, such as stone, without the added maintenance concerns.
7. How Long Will It Last?
The average life expectancy of commercial grade outdoor furnishings will clue you in to when you'll have to replace furniture. Outfitting a business in all new furniture is no small expense, so it's better for your bank account if furniture lasts a long time. Inquire about warranties in order to get a good idea of how long furniture really lasts. For instance, if a company claims a certain chair can last 10-years, but it is only covered by a 3-month warranty, it's time to get suspicious.
8. Is It Made By TerraCast?
TerraCast Products remain the proud leaders of long-lasting, sustainable commercial site furnishings for outdoors or indoors. All of our products are made in the US using the highest quality materials and most sustainable manufacturing processes. We take great pride in the long-term durability of our unmatched resin-based products.
Company: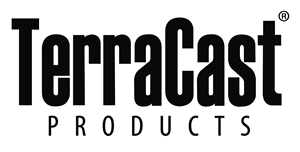 TerraCast Products LLC
Source: http://www.terracastproducts.com/8-questions-need-answered-buying-commercial-grade-outdoor-furniture/
Tags: Exterior Design | Furniture | Landscape Design | Sustainability
---
Feeney has teamed up with Kelly Edwards, television host, designer and lifestyle expert, on an elegant new container home project. The finished tiny home was featured on the Hallmark Channel's "Home & Family" show on July 26. The tiny house movement has gained significant momentum this past year, and container homes are leading the charge. More people are finding out how tiny home living can reduce costs, while still affording the comfort they enjoy.
Embracing the trend, Edwards and her contractor Art Steedle, co-owner of Steedle Brothers Construction in Long Beach, California, have transformed a 160 square-foot container into a fully-functional, compact dwelling featuring a living room with a hidden bed, bathroom and kitchen. To complete the project, the home includes a rooftop deck with Feeney's DesignRail® railing system, in a black powder coat finish with CableRail infill.
"Our first choice was using Feeney's rail system to make this possible. I can't even begin to tell you how it changed the look of the container," said Edwards. "It's sleek, modern, durable, and easy to install; everything we wanted this container to be."
Edwards and Steedle designed the home with outdoor living in mind, with the rooftop deck as the focal point of the project. "By incorporating this space, the home just feels much larger," explained Edwards.
Feeney's DesignRail® system combines the durability of aluminum with innovative design details to ensure lasting beauty, structural integrity, and affordability while drastically reducing long term maintenance expenses. All rails and stanchions are made from high-strength 6000-series aluminum extrusions that can be cut and assembled on site using pre-engineered components that snap and screw together.
"Tiny homes are definitely trending among homeowners right now, and our DesignRail® is a perfect addition to these spaces because of its versatile and low-maintenance qualities," said Andy Penny, Feeney's vice president of marketing and advertising.

Company:
Feeney, Inc
Product: DesignRail® Aluminum Railings
Source: http://media.feeneyinc.com/blog/kelly-edwards-tiny-home-shipping-container-elegant-living-rooftop-deck
Tags: Design | Railing System
---
Understanding differences and benefts of internal louvers versus internal blinds ensures optimal results
Unicel Architectural, manufacturer of vision and daylight control solutions, published an industry white paper entitled: "Integrated Louvers VS. Integrated Blinds - Picking the Right Privacy and Shading Solution for Your Design Project". This white paper tackles the differences and advantages of each solution and how these factor into a building's specific privacy and shading requirements.
"When specifying glazing solutions for vision, sound, light and heat control, architects and designers often come down to a choice between integrated louvers and integrated blinds," said Jean-Francois Couturier, CEO of Unicel Architectural. " While the solutions share many similarities, they also have very distinct qualities and strengths that need to be considered to get the best design results. To help specifiers, this white paper examines all the requirements – both by building type and performance objectives – to recommend the most appropriate approach."
Integrated louvers are typically hermetically sealed glass units combining louvers within glass that commonly eliminate strings and cords, ensure alignment, require no maintenance and provide the ideal daylighting or privacy solution for many building types. Integrated blinds are usually a system of blinds that are permanently sealed within a double-glazed cavity for a dust-free environment.
The "Integrated Louvers VS. Integrated Blinds - Picking the Right Privacy and Shading Solution for Your Design Project" white paper closely examines functional needs - like thermal efficiencies, sound attenuation, adjustable visibility and more - to assess the optimal values of each solution. It further delves into the unique needs of building types (i.e. hospitals, schools, correctional facilities, commercial buildings etc.) to ascertain a preferred design approach.
To read the white paper, visit: http://www.unicelarchitectural.com/en/download/literature/Unicel-IntLouversVSIntBlinds.pdf
About Unicel Architectural
For over 50 years, Unicel Architectural has built a reputation for the most advanced aluminum and glass solutions. These solutions encompass louvered glazing, skylights and more, to enhance major global construction initiatives with utmost quality and reliability. With its proprietary technology, Unicel's Vision Control® delivers unprecedented comfort and control of vision, light, temperature and sound with a patented combination of louvers between glass that are hermetically sealed and cordless. Unicel's solutions are guaranteed for longevity, optimized for energy efficiency, and customizable to any design, environmental or cultural requirements. Unicel combines its market leading know-how with great design to ensure optimal aesthetics and sustainable performance. For more information visit: www.unicelarchitectural.com.
Company:
UNICEL Architectural Corp.
Source: http://www.unicelarchitectural.com/en/download/literature/Unicel-IntLouversVSIntBlinds.pdf
Tags: Interior Design | Sustainability | Window Shades
---
Urban loft spaces in trendy areas like Victorian Village in Columbus or Little Italy in Cleveland can be cool but not if they are dark and have closed in spaces. One challenge of loft apartment housing is how to create a light open space while creating visual separations between rooms. Once excellent way to do this is through the use of distinctive modern glass block wall partitions.
Glass blocks have moved on from its traditional roots to now incorporated fun and vibrant colors and eye-popping textured looks which stand out in your modern home. Check out these 5 cool ideas to move light through the inside of your loft while providing privacy and an interesting look which can be as unique as you are.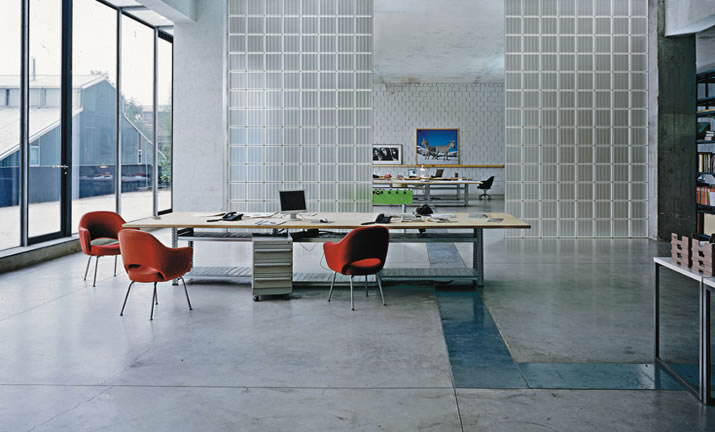 Idea #1 – Adding shape and texture to your glass privacy walls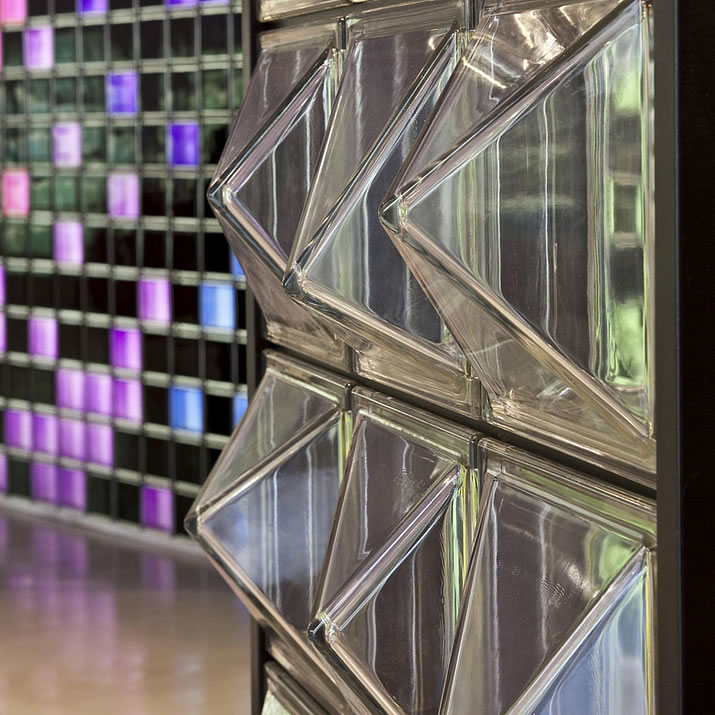 If you go to sleek modern hotels like "The W" you'll see ample use of textured walls. I am now seeing this trend in textured ceramic wall tiles in bathrooms and kitchens. But one application which is just now getting known is the use of textured glass partition walls to separate rooms. These walls are fun because they not only move the light between spaces – but they literally extend into a room to create a sense of texture and excitement. There are patterns with horizontal flutes and even a pyramid type of look which juts out into the space. Very fun!
Idea #2 – The glass brick partition wall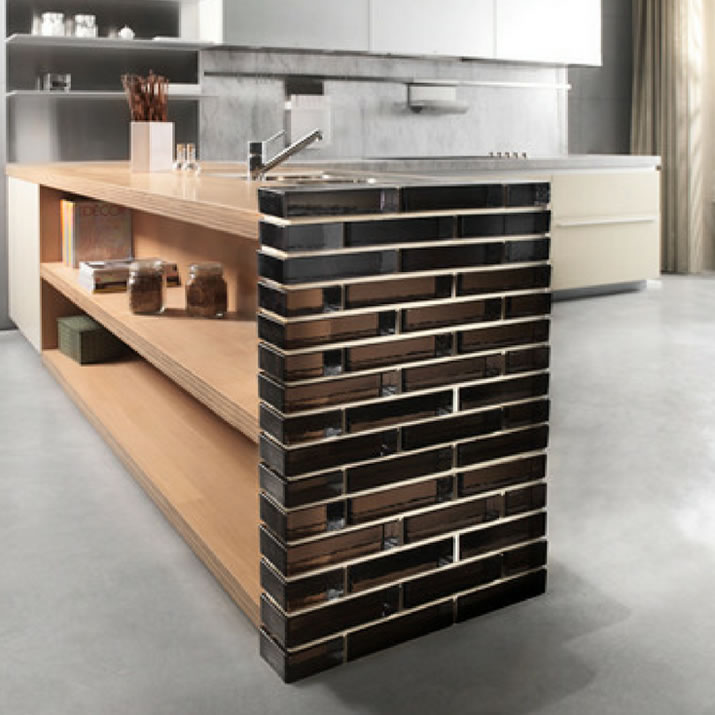 When you think of bricks I bet the image which comes to your mind is the traditional red brick building more associated with life in the suburbs or old industrial buildings. While there is nothing wrong with the suburban red brick look (and some exposed red brick walls can look cool in an urban contemporary space) a ceramic brick cannot move light through walls. This is where the glass brick partition comes in. This hip, upscale material comes in clear, bronze, black or an aqua blue colors and beautifully (and colorfully) moves light while creating a steady and attractive wall partition.
Idea #3 – Illumination in unexpected places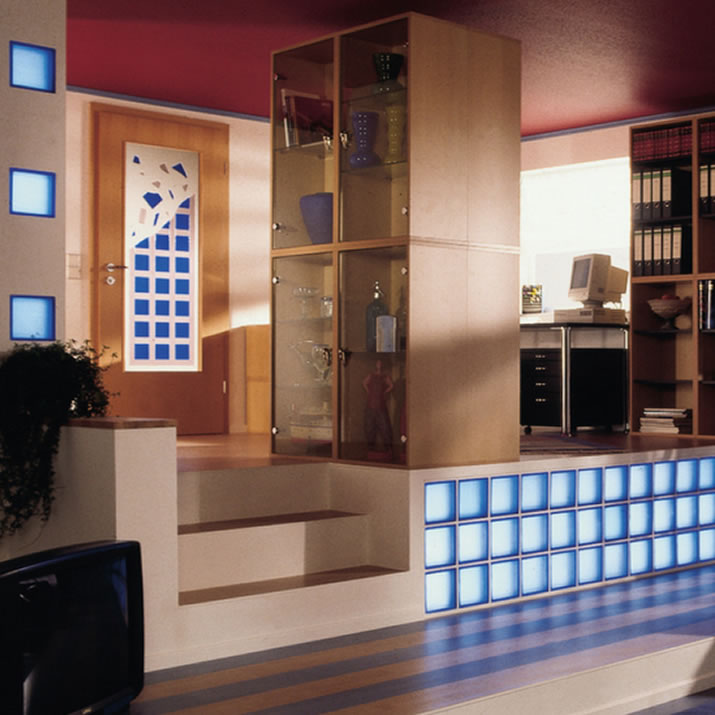 What makes loft apartment housing more difficult is you rarely find windows on more than two sides (note: this is because overall plan layout tends to be vertically oriented with one apartment next to another with interior walls separating spaces). This makes the need to be creative with your illumination strategies critical. While natural lighting is always tops on the list – finding other ways to transmit light also needs to be incorporated into your plan. Check out this lofted apartment space which added lighting under the raised section for an alternative lighting approach. It's creative and unique.
Idea #4 – Fun colors in small spaces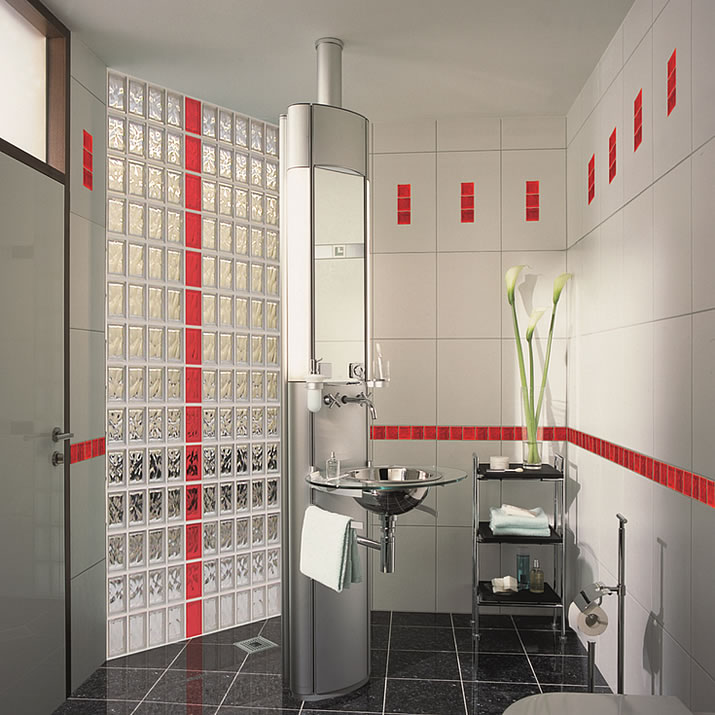 Let's face it, part of the reason you're moving to the city is to have more fun. Being able to jump out of your apartment and take in an Ohio State Buckeyes, Cleveland Browns or Columbus Blue Jackets game on a whim. The urban lifestyle enables you to enjoy the vibrancy of the city without the hassle of cutting a lawn – every again (yes!). That's the nice part about city life. The tougher part is you don't have the sprawling inside space you once enjoyed. Tighter loft spaces require more thoughtful design – both with respect to lighting and the use of color. Smaller urban spaces beg for more personality than what you had in the 'burbs. Whether you're working with an interior designer or using your own creative inspiration think about adding some eye-popping color to your design. Now is the time to dump the boring beige tones you were captive to in the 'burbs!
Idea #5 – Shape can be your friend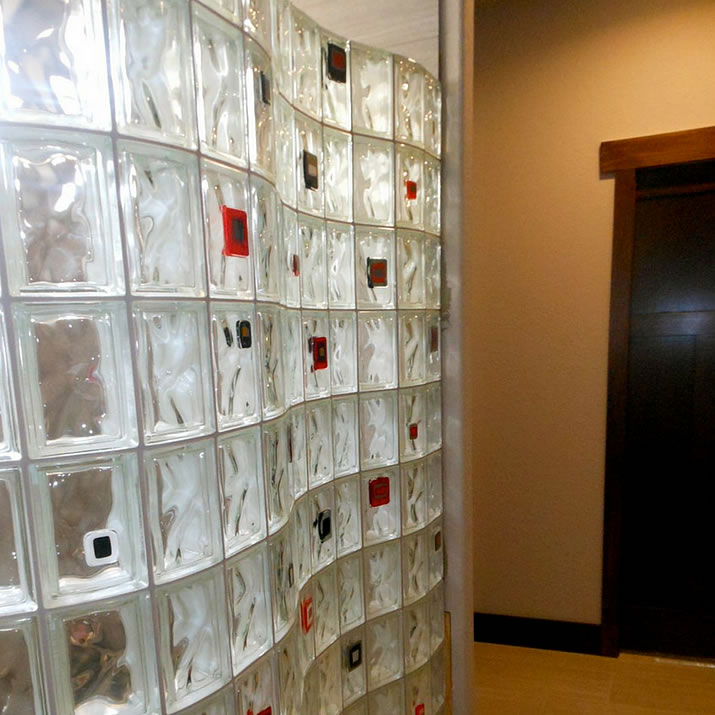 Who ever said all the walls had to be straight and rectangular? They must have been designing those cookie-cutter McMansions in the suburbs in the late 1990's. Whether you're looking at drywall or glass walls why not add some curvature or even a fun serpentine design. The glass block wall below used an S- shaped serpentine designs with one of a kind glass tile block accents. It's certainly not going to be confused for boring!
Conclusion
To my way of thinking I see cool, contemporary glass and the downtown urban loft apartment vibe as natural partners of one another. What do you think about the use of glass (or glass block or bricks) textured or colored walls to add some fun, light and interest to your space? If you have any questions feel free to call the numbers or comment below.
For assistance with modern glass or glass block or brick partition walls (which can be prefabricated to your specifications) call Innovate Building Solutions on a nationwide basis 877-668-5888. For a local installation or supply project Cleveland Glass Block (216-531-6363) or Columbus Glass Block (614-252-5888) can help.
Company:

Innovate Building Solutions
Of: Mike Foti
Source: http://blog.innovatebuildingsolutions.com/2016/08/12/5-crazy-modern-glass-wall-partition-ideas-loft-apartment/
Tags: Color | Glass | Interior Design | Lighting | Wall Panels
---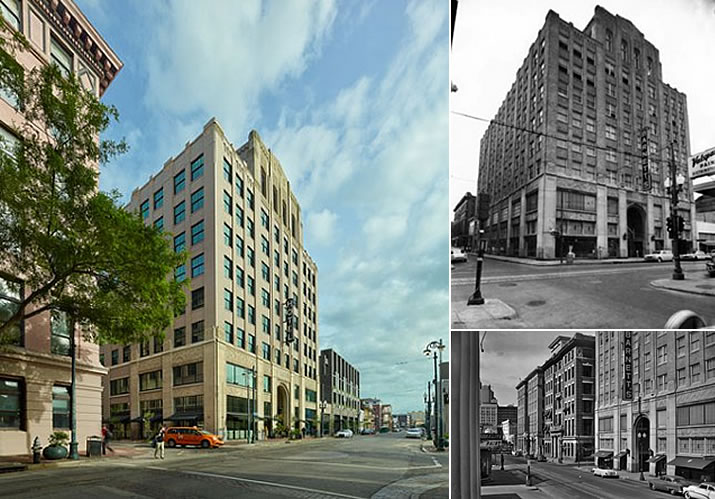 Opened in March 2016, Ace Hotel New Orleans has transformed the 1928 Art Deco, nine-story Barnett's Furniture building into a 234-room boutique hotel with dining, retail, event and meeting spaces plus a rooftop pool. The 184,000-square-foot, mixed-use hotel and retail center is situated in the middle of New Orleans' Warehouse District at the corner of Carondelet and Lafayette Streets.
Part of the city's South Market District development, the property combines two historic buildings with a new, four-story structure. Eskew+Dumez+Ripple led the project's unified design. Roman and Williams carried through the Art Deco and Dadaist-inspired aesthetic to the interiors. Guided by the construction manager joint venture of Broadmoor LLC and Palmisano Contractors, DeGeorge Glass Company installed Winco Windows throughout the property.
Developed by The Domain Companies, the project's financing included federal and state historic tax credits. To restore the historic portion's exterior, a total window replacement was required.
Originally designed by Weiss, Dreyfous and Seiferth Architects, the property was first known as the Maison Blanche Building. Unfortunately, its 1920s wood-framed hung windows were replaced in the 1980s with fixed windows that did not reflect the building's historic character. Eskew+Dumez+Ripple located several sources to help determine the former windows' proportions and styling.
Replicating the original windows' appearance with modern, hurricane code performance, Winco Windows manufactured the replacement units using aluminum framing with a thermal break and historically appropriate grid profiles. Linetec finished the windows' aluminum framing and grid in a traditional black color.
To ensure the Ace Hotel New Orleans maintains its intended historic look for many years to come, Linetec applied a 70 percent polyvinylidene fluoride (PVDF) resin-based coating to Winco Series 4410S and 3250 windows. "These architectural coatings exhibit outstanding resistance to humidity, color change, chalk, gloss loss and chemicals. They will ensure a long-lasting, durable finish. No other coating system can withstand the rigors of nature and time like these," said Linetec's senior marketing specialist, Tammy Schroeder, LEED® Green Associate.
The 70 percent PVDF coatings meet the industry's stringent requirements set by the American Architectural Manufacturers Association – AAMA 2605. Further demonstrating its industry leadership, Linetec is a recognized, environmentally responsible finisher. It captures the liquid paints' volatile organic compounds (VOCs) content using a 100 percent air capture system and safely destroys the VOCs with a regenerative thermal oxidizer, so there is no adverse environmental impact. Linetec then re-uses its heat energy byproduct to improve process energy efficiency. This process of re-use is completed before the material exits the paint line.
Beyond the behind-the-scenes environmental advantages that Linetec provides customers and their projects, Winco's windows protect against extreme temperatures to help keep guests comfortable in the hot Louisiana climate. Thermal performance also contributes to energy efficiency and helps reduce associated heating and cooling costs.
In addition to thermal performance, the windows needed to meet the area's hurricane codes. To help the existing structure handle the fastener loads of these heavy-duty units, additional metal framing was required to reinforce the jambs without affecting the overall window sightline.
"The advanced research, partnership, design and testing allowed for a final installation that was able to restore the building to its original glory and design, while meeting the current stringent, high-performance window and hurricane codes," said Winco's technical sales and business development manager, Kurtis Suellentrop, EIT.
Ace Hotel's welcome message expresses a similar sentiment, "Work can be a beautiful thing when done beautifully, and it's a lot more fun done together than apart."
Arriving in person at the New Orleans location, guests and their pets are greeted in a lobby that feels more like a living room filled with curios, mementos and a well-stocked bar. They are offered a choice of restaurants with menus by James Beard Award-winning chefs, near-nightly entertainment, and a gallery of original artwork by local artists and friends of the hotel.
Ace Hotel New Orleans joins the growing Ace Hotel network of modern eye-catching designs with a vintage feel. Its locations in New York, Los Angeles, Pittsburgh and Seattle, as well as in Portland, Oregon, and Palm Springs, California, are all conversions of existing historic buildings. The company also has locations in London and Panama City.
Ace Hotel describes itself as:"…a collection of individuals — multiple and inclusive, held together by an affinity for the soulful. We are not here to reinvent the hotel, but to readdress its conventions to keep them fresh, energized, human. We accept the hotel as a potential for real, fluid community. We believe that hospitality is compassion, that it is not servility but genuine concern for others' well-being and the ability to live with empathy." These inspiring words strike a chord resonating with the people and places they represent. They convey an organization with deep consideration for each element – and every window – that creates its guests' experiences.
Ace Hotel New Orleans; 600 Carondelet, New Orleans, Louisiana 70130; https://www.acehotel.com/neworleans
Company: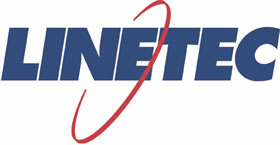 Linetec
Source: https://linetec-blog.com/2016/09/22/ace-hotel-new-orleans-restores-historic-art-deco-exterior-and-updates-performance-with-winco-windows-finished-by-linetec/
Tags: Exterior Design | Windows
---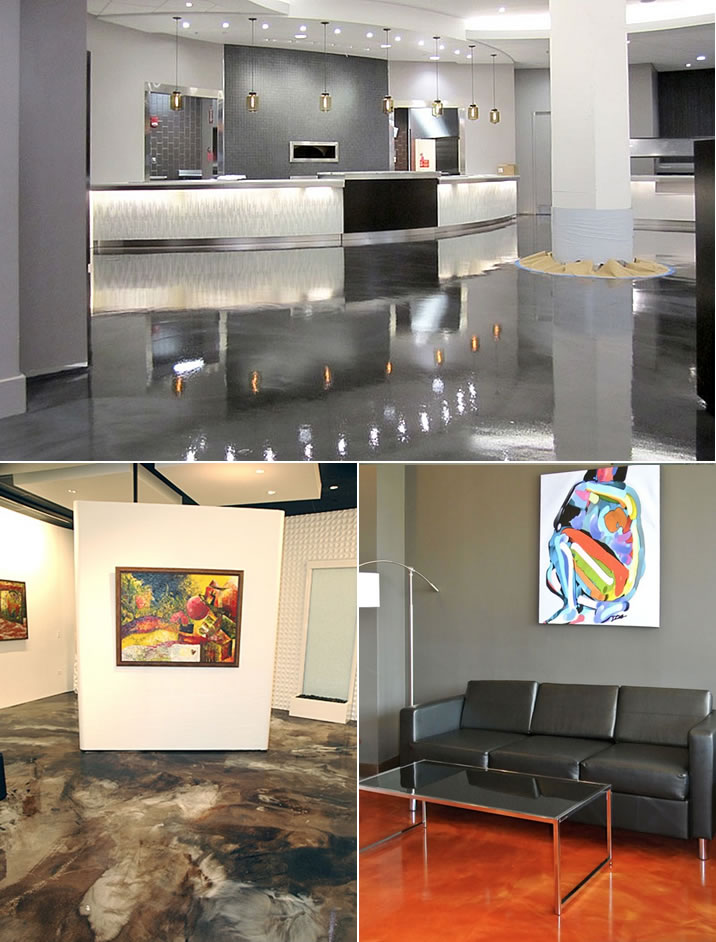 Lumiere - Reflector Designer Epoxy Coatings with miniscule metallic pigment particles suspended in translucent epoxies are giving contractors the uncanny ability to produce mirror-like surfaces without having to grind the first diamond to achieve that shine.

Offered in a dazzling array of colors, reflector designer epoxy coatings are being used to create gorgeous and highly durable designer floors largely in metropolitan areas throughout the world where superior surfaces are needed and a contemporary look is desired. These places run the gamut, from nightclubs, restaurants, car showrooms and offices to health care facilities, spas, salons, gyms and high-end retail stores.
Some of these epoxy coatings don't contain any metal and are largely mica or synthetic mica particles coated with colors. Others have different aluminum pigments, various metals and liquid colorants. Some are a combination of all of the above. But the traits making these premium coatings so popular are their consistent three-dimensional depth, color and shine that rival the luster achieved with more labor-intensive polishing. The shine comes from the metallic pigments in the coatings that reflect light instead of absorb it.
Today's easy-to-use reflector metallic epoxy coatings are attractive for many other reasons as well. Overall, epoxy formulas have been greatly improved to flow more efficiently and not to produce nearly as many bubbles as in years past. The coatings, which are clearer and less likely to amber, dry fast without compromising their integrity. They also have an extended pot life.
Installers report a quicker turnaround time with the newer metallic products with less labor involved. For floors in bad shape, reflector designer epoxy coatings can be a less expensive and viable alternative to overlays, polishing and stains.
The decorative thin-film systems generally require a primer before applying the metallic coating and then a topcoat of a clear polyurethane or high-build polyaspartic sealer. Although the products are self-leveling, they can be spread with a notched trowel, roller or squeegee in a random back and forth motion.
Lumiere, Reflector Designer epoxy coatings can produce seamless floors that are chemical resistant, easy to clean and highly durable. In restaurants, these coatings meet the USDA criteria for flooring. They are also environmentally friendly products, with very little to no VOCs.
Company:
Duraamen Engineered Products Inc.
Source: https://www.duraamen.com/p/metallic-epoxy-flooring/
Tags: Coating | Floor | Interior Design
---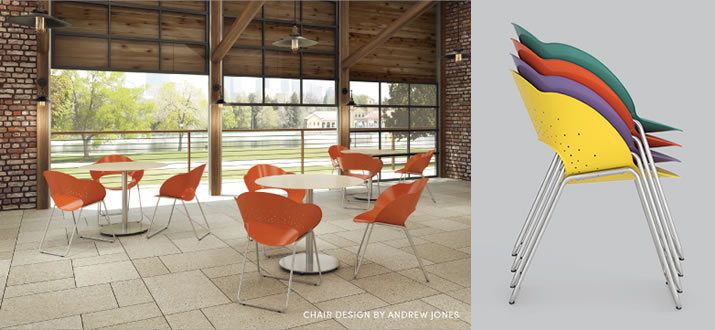 Energize your outdoor space with The Battery Collection from Maglin. Featuring the exclusive chair design of New York's The Battery Conservancy, this collection delivers the perfect combination of fresh, unique design and comfortable ease.
Comfort and style go hand in hand- The Battery Collection lets guests mingle, move around and gather in arrangements of any size, from solitary to sociable.
Recharge your space with a splash of color
Available in five vibrant colors, The Battery Collection lets you mix and match for the effect you want. (Also available in Maglin standard colors.)
Flower Power
Chairs Designer Andrew Jones created The Battery Chair in response to The Conservancy's need for moveable outdoor seating on the Oval Lawn. His model was crowned the winner of The Conservancy's chair design competition, having been selected out of 679 entries from 15 countries. Imagining a field of chairs creating a changeable, exciting landscape, he developed a design that is poised to become a contemporary icon: playful yet refined, comfortable yet elegant.
Contact Maglin today to learn more about The Battery Collection.
Company:
Maglin Site Furniture
Source: http://www.maglin.com/products/battery/batterycollection.html
Tags: Design | Furniture | Landscape Design
---
Tectum Finalé Interior Panels add extra noise absorption and contribute positively to the LEED certification program. With abuse resistance and the highest possible sound absorption, Tectum Finalé is the ideal design solution.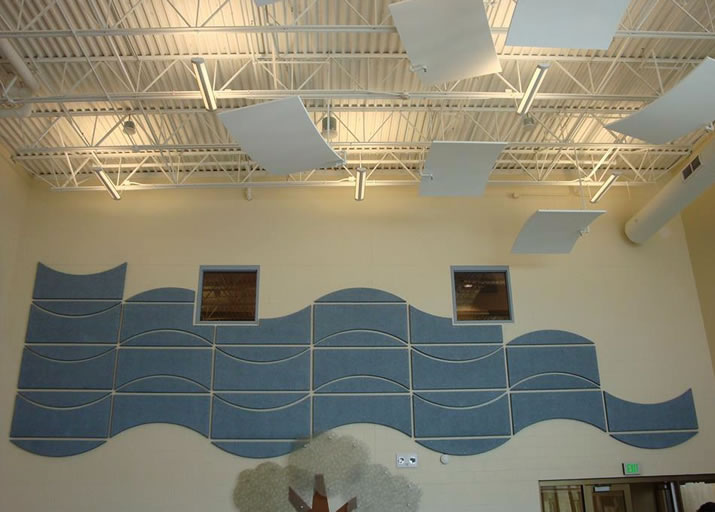 Tectum Finalé panels are a high NRC (Noise Reduction Coefficient) solution for spaces that require acoustic dampening. A composite of Tectum Panels, Tectum spacer strips and MinWool-1200®, Finalé panels have an NRC of .85 to 1.00 and a Class A interior finish.
Whenever a space calls for the highest possible sound absorption, and anywhere activities demand abuse-resistant panels, Tectum Finalé panels are an unmatchable design solution.

MinWool-1200®
MinWool is high-density, noncombustible insulation made of organic Basalt (Volcanic Rock) fibers. MinWool absorbs noise while resisting moisture, mold, mildew and fungi growth.
MinWool-1200® is a registered trademark of Johns Manville.
Company:
Armstrong Building Solutions
Source: http://www.tectum.com/iw-acoustical-panels-finale-photos.html
Tags: Acoustics | Interior Design | Wall Panels
---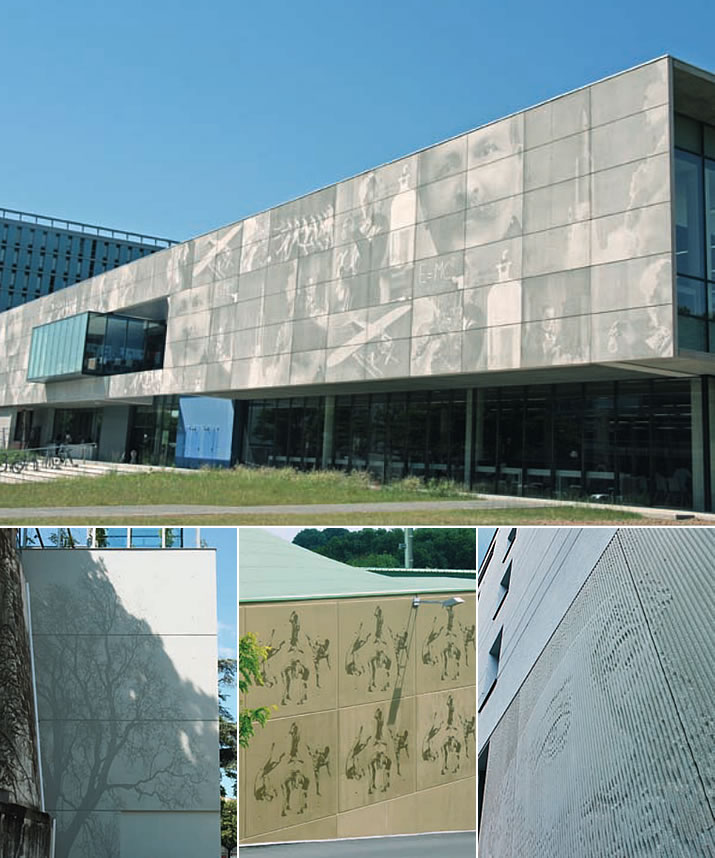 At Nawkaw, we enjoy coloring and staining architectural elements to achieve unique finishes for our clients. If you are looking for a way to personalize your concrete in addition to using a concrete stain, US Formliner (USF), our sister company, now offers a product that allows you to transfer virtually any image onto concrete.
The product, Artico®, was launched by Reckli®, cofounder of USF. Through the use of this new product, photographs, graphics, artistic elements, etc. can be made visible in concrete.
The system uses a retarding agent that is applied to a specialized film onto which any desired image is transferred. The film is then secured to the concrete formwork and the concrete is poured on top of it. The retarding agent slows the cure rate of the concrete with which it comes in contact. When the surface is power-washed, the design element is revealed as exposed aggregate. When the process is complete, the concrete is transformed with an elegant, permanent image etched into the concrete itself.
This product is suitable for both indoor and outdoor use. To learn more, visit USFormliner.com.
Company:

Nawkaw Corporation
Source: http://usformliner.com
Tags: Building | Concrete | Design
---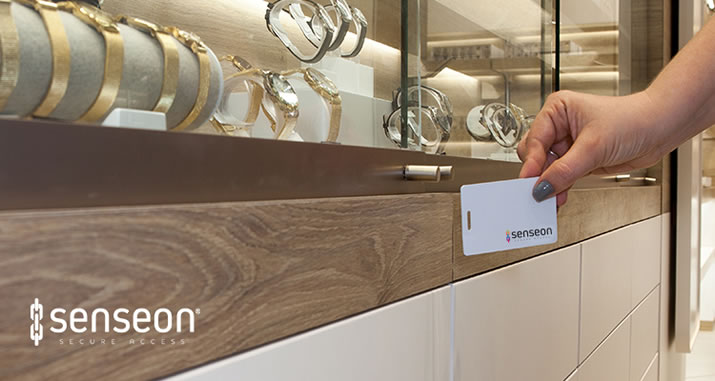 Invisible Access Control. Security without restrictions.
The new Senseon Secure Access Control System is an invisible electronic lock security access system. Utilizing radio-frequency identification (RFID), Senseon can achieve greater levels of security, efficiency, and reliability than traditional lock and key systems. Senseon is a commercial-grade system that is easy to program, install and use. Senseon will adapt to the way you do business. No integration or modification to your business' existing security system is required. Comprised of several modular components, Senseon requires no electrical or wiring knowledge.
The smart successor to the traditional lock and key is here. Find out how Senseon can streamline your business operation, reduce theft, and enhance the customer experience during our FREE webinar! Attendees will learn:
What is Senseon
How Senseon works
How your customers and your business can profit from Senseon
How it uses proven RFID technology
Company:

Accuride International
Source: https://www.accuride.com/senseon/webinar/
Tags: Furniture | Interior Design | Security
---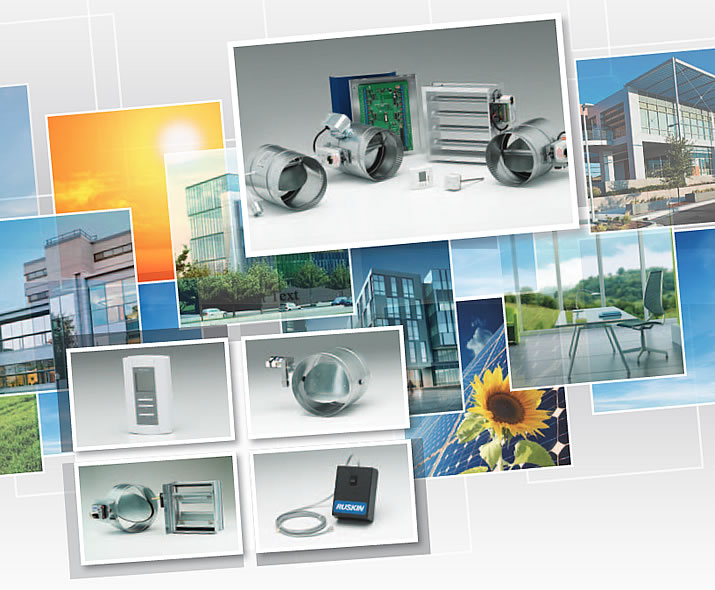 Ruskin's new Zone Control Solutions brochure highlights not only our sophisticated Z2000 Zone Comfort System but also the many individual zone control solutions as well.
Building owners can choose a complete commercial zone control system utilizing our Z2000 Control Panel System. The panel allows a single HVAC unit to control up to 20 individual zones. Each zone is controlled by its own space thermostat and a modulating or two-position zone control damper. Options include:
Discharge Air Temp Sensors
When Z2000 systems are not required, Ruskin offers many individual zone dampers that are easily installed, maintenance free and interface with our hand-held remote damper controller - Ruskin model ZRC020. The remote control is equipped with an integral 9V power supply that operates the damper motor via RJ11 wiring terminating at an RJ11 connector located either at the diffuser or wall box.
Ruskin Individual Zone Dampers also include:
Quick-Connect wall mount or diffuser mount connectors require no special tooling.
Flush mounted wall plates available in single or multiple port arrangements.
The Pulse Damper eliminates the need for cable in the "cable-drive" systems!
Ruskin Zone Systems help you achieve LEED certification for Indoor Environmental Quality (IEQ) by providing:
Minimum IAQ Performance
Increased Ventilation
Controllability of Systems - Thermal Comfort
Thermal Comfort - Design
Company:

Ruskin
Source: http://www.ruskin.com/NewsArticles/entryid/618.aspx
Tags: HVAC | LEED Certification
---

As Total Security Solutions CEO Jim Richards recently noted, "data is where the value is," making data centers an attractive target for a wide variety of bad actors—from teams of criminal hackers to the Kremlin and other foreign agencies. Even seemingly non-critical services—like Twitter—have become vital resources during disasters and emergencies.
As off-site data storage and cloud computing become a daily necessity in every facet of our lives, a single data center may store information and house services for a wide range of public and private entities. Data centers are the place where private business continuity and disaster recovery planning (BCP) and public continuity of operations planning (COOP) tend to come together in assuring the stability of U.S. infrastructure when disaster strikes. And, for that reason, security professionals and physical security specialists—not to mention homeland security planners and public safety professionals—are taking the physical security of data centers increasingly seriously.
But even as many best-practices checklists (like this one for SAS 70 Compliance) are beginning to take bullet resistant security into account, there are still many misconceptions about how to best address the physical security needs of data centers.
Two Traditional Categories of Bullet Resistant Barrier Systems
For the most part, bullet resistant barrier systems fall into two broad categories: Retail and Reception.
The classic Retail System would be a bank: Staff are on one side, customers on the other, and while it is rare for anyone to need to pass through the barrier, they do need to communicate clearly and pass small items easily and securely. These systems are seen in a wide variety of settings: 24/7 convenience stores, high-risk gas stations, pharmacies, municipal utility payment offices, and so on.
Reception Systems were once relatively rare, but are now increasingly common (especially in the urban core). A classic example might be a school's secure vestibule entryway. Here there is a small reception area entirely open to the public and separated from the building by secured bullet resistant doors. A secure receptionist can vet identification before permitting visitors through. Like Retail systems, these Reception systems also have large bullet resistant windows and communication systems, but the windows tend to be smaller and simpler, where-as the bullet proof doors and access control systems are more developed. Other examples of Reception systems include police stations, hospitals, courthouses, some jewelry stores, and corporate offices.
Both types of systems presume a lot of foot traffic (usually because the building itself is located in a densely populated or high-traffic area), a heavy reliance on face-to-face communication between staff and visitors, and the need to only secure a few critical "bottlenecks"—usually entryways, or a small publicly accessible space.
Data Centers Have Different Security Profiles
As Jim Richards has found over the last several years, data centers make for a very different security scenario: "First off, we see these centers going into areas that that are more remote—Iowa, Wyoming, Utah, Arizona. They're favoring places which are the most stable, geologically and in terms of weather. In contrast to a bank or federal building, these centers don't need to be near population centers, and just don't have that many unexpected visitors. So the [ballistic] systems they need are quite different, because the focus isn't about making it easy for people to do business face-to-face while protecting them."
Additionally, there is no bottleneck to secure. Data centers need to isolate many individual spaces and server rooms throughout the building—something more akin to fire protection strategies than traditional bullet resistant security measures. When people think "bullet proof," they almost always think of "bullet proof glass" (even though it's technically "bullet resistant thermoplastic"). But there just isn't much glass in a data center. As Jim notes:
"Most traditional bullet resistant barriers are focused on ballistic windows, transaction areas, deal trays, and passers. In a data center, we don't need that. They want to secure walls and doors, with a good access control system tying it all together. That means lots of fiberglass for the walls, lots of doors, and maybe an entryway."
Data Centers Focus on Access Control
In contrast to many companies—especially smaller local outfits—TSS has a great deal of experience partnering with their client's preferred access control vendors. Every TSS door is custom built, and can be engineered to easily accept any control devices, wire runs, and strikes your access system demands. Since data center installations tend to be extensive but straightforward (installing fiberglass paneling in the walls is not that different from drywalling), many centers opt to use local contractors or in-house facilities staff. TSS offers ample support to vendors and other trades, security professionals, and in-house staff, guiding them through a smooth installation process.
Company:
Total Security Solutions Inc
Source: http://www.tssbulletproof.com/critical-infrastructure-protection-u-s-data-centers-ballistic-barriers/
Tags: Safety | Security | Software