architecture - engineering - construction

Access Covers
---
December 7, 2020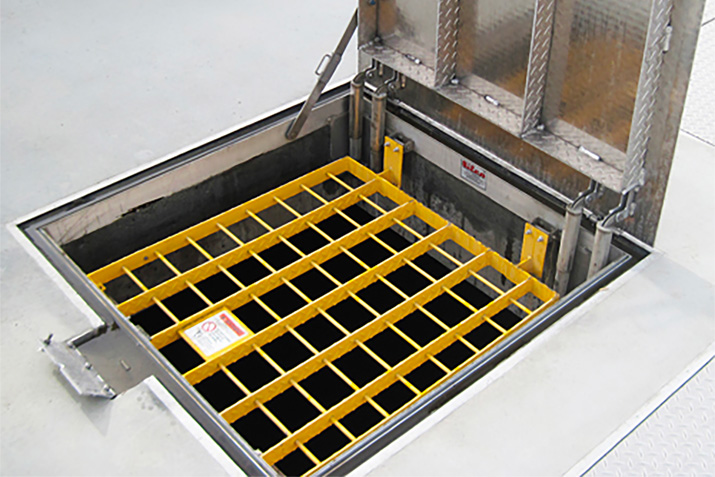 Fall Protection Grating System allows workers to safely inspect pumps and monitor underground areas. Meeting OSHA 29 CFR1926.502(c) requirements for fall protection for access doors, the system is now available from BILCO as a factory installed option on selected models.
---
August 31, 2020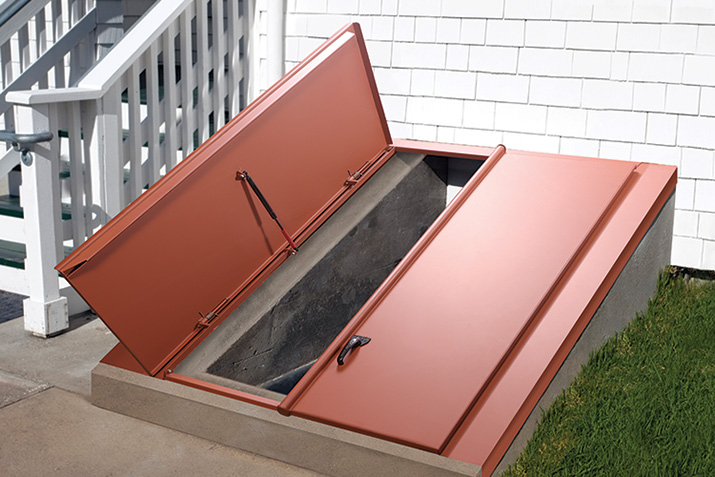 What have you seen in the residential sales side at BILCO since the start of the pandemic? There was a lot of confusion and frustration at the outset. The building community was unsure not only about the reach of the pandemic, but also how it affected the ability to earn a living at all levels of the industry as states adopted a wide variety of guidelines. March and April sales were slightly off as people looked for ways to keep their business open.
---
June 12, 2020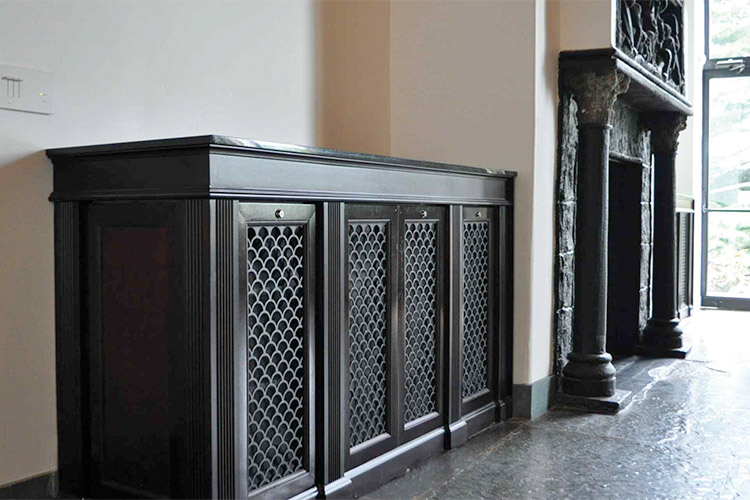 This stately fieldstone mansion, built in the mid-1800's, was a vacation home to famous Presidents and Authors. Custom Period-Matched Perforated Grille PatternsCustom fabricated bronze perforated grilles blended nicely with the rich mahogany woodwork that has stood for over 100 years.
---
January 27, 2020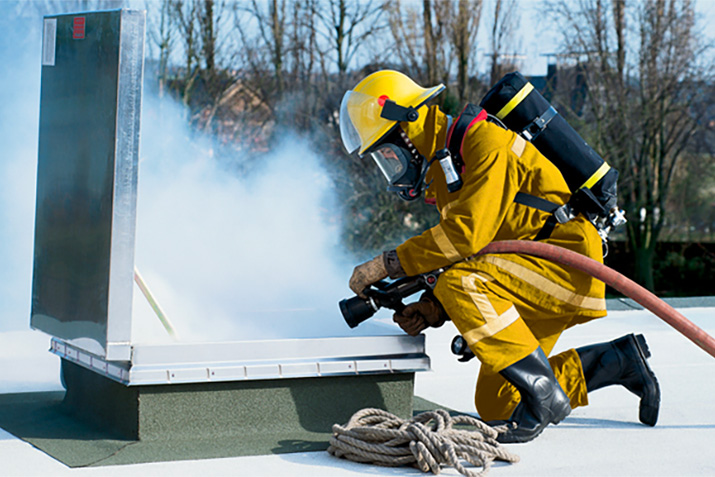 Automatic Smoke Vents protect property and aid firefighters in bringing a fire under control by removing smoke, heat, and gases from a burning building. Smoke vents are ideally suited for large expanses of unobstructed space such as factories, warehouses, auditoriums, and retail facilities. Mechanical smoke vents are activated upon the melting of a fusible link and options are available for smoke detector and fire alarm activation.
---
August 28, 2019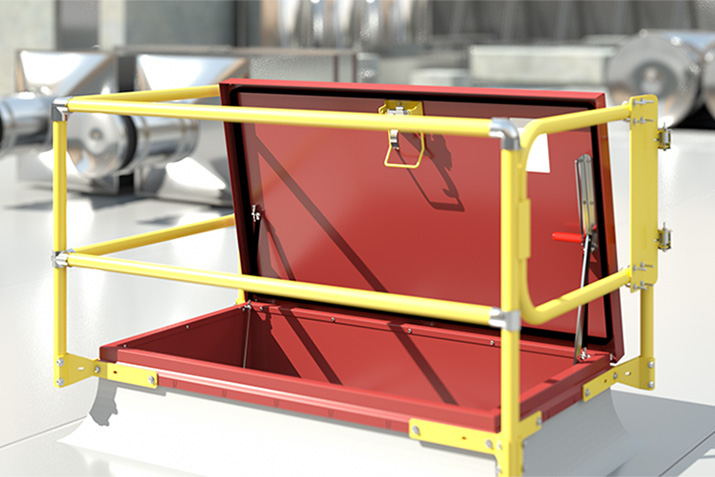 Safe and convenient access to commercial building roof areas using interior ladders and stairs. Smoke vents designed to meet all fire and life safety building codes. OSHA compliant fall protection safety products including safety railings, safety posts, safety nets, safety grating and safety bars.
---
July 30, 2019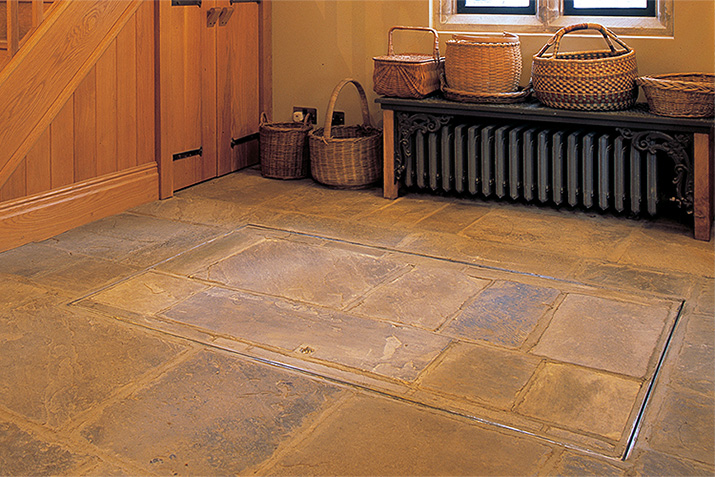 BILCO offers a complete line of floor doors that are designed to accept flooring and paving materials, making them virtually hidden in finished flooring areas. Products are available to receive composition tile, carpeting, or architectural flooring materials up to 1" (25 mm) in thickness.
---
April 3, 2019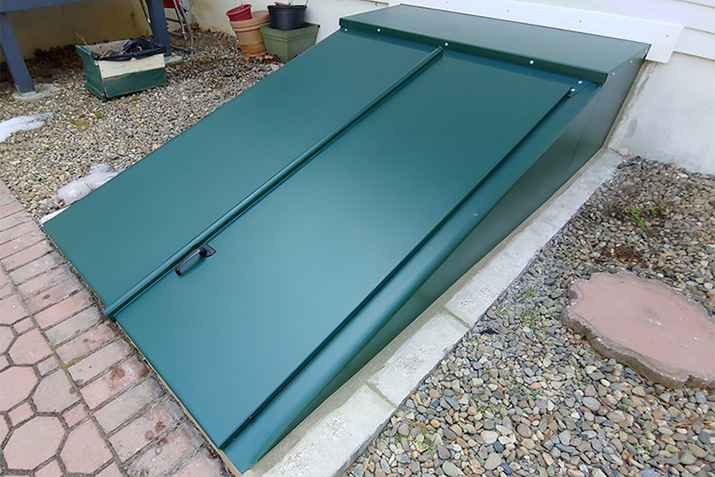 ---
February 27, 2019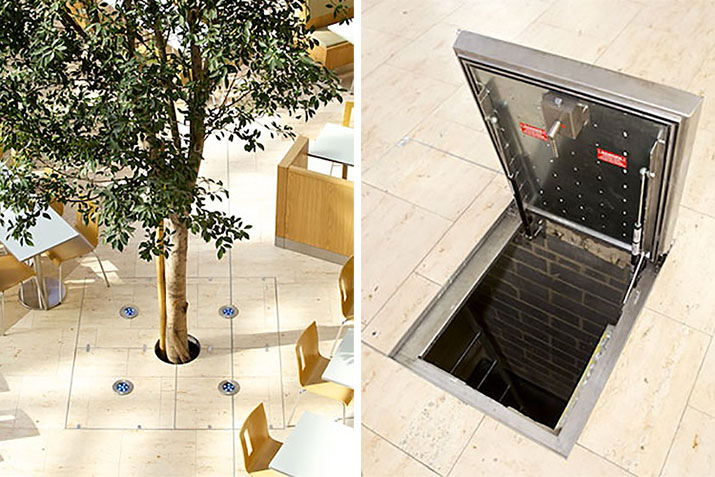 Find out how tree grills and floor access covers from Howe Green were used to enhance the aesthetics of The Wintergarden, the dining space at Bluewater.
---
January 30, 2019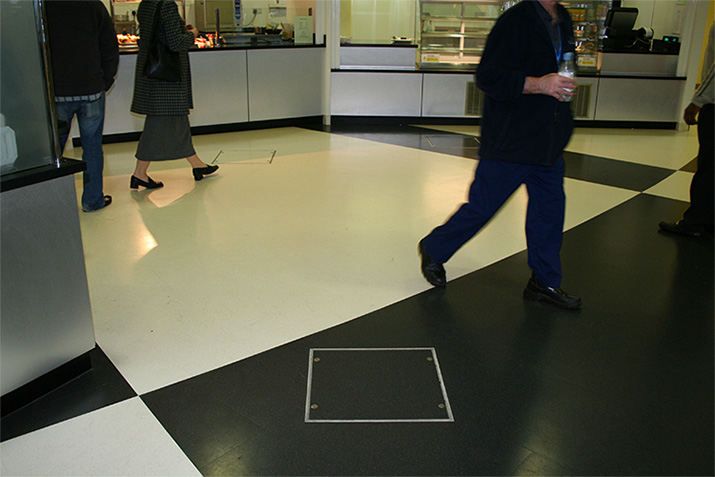 Howe Green offers the Visedge series of floor access covers that have been specially designed for sheet flooring such as PVC, linoleum and rubber and some carpets.
---
August 9, 2018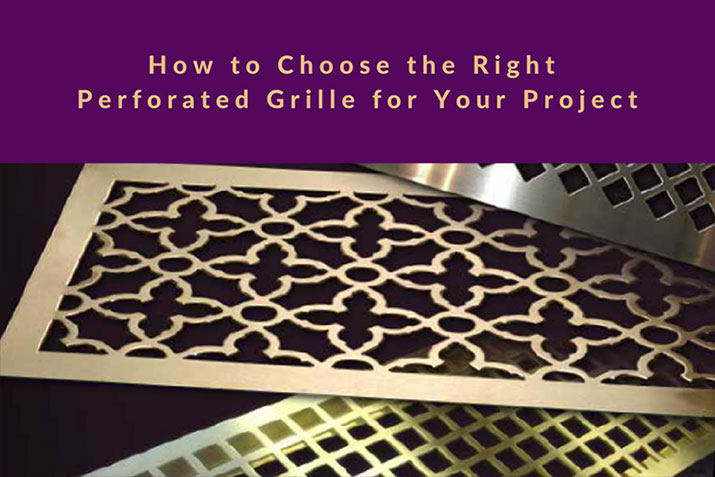 From new builds to historic renovations, perforated metal grilles can elevate any architectural design with patterns ranging from simple to ornate and vintage to modern. No matter your style, a perforated grille can tie together a variety of architectural projects – but how do you choose the right one for your project? We've streamlined the decision-making process into four simple steps.
---
January 4, 2018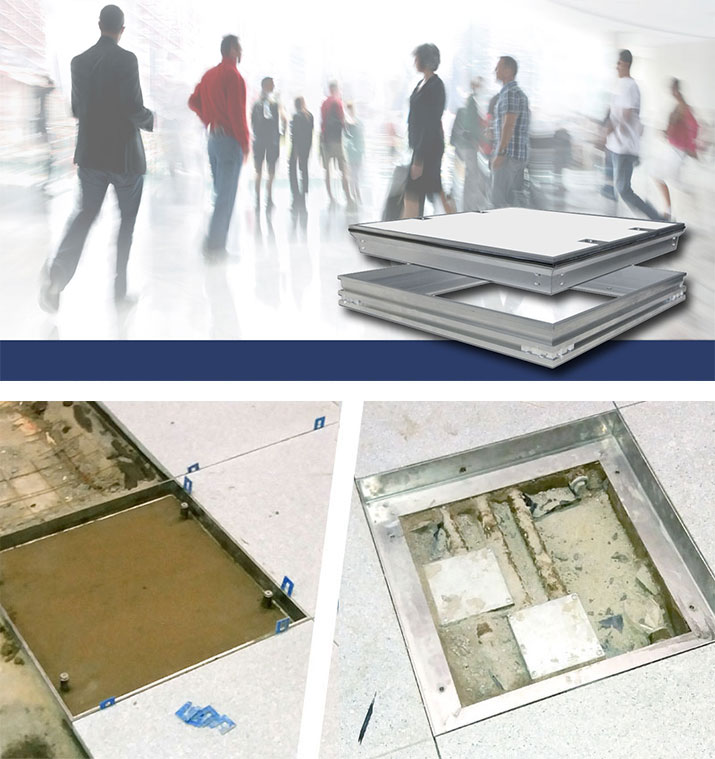 Howe Green has supplied over 400 access covers to Tier 1 contractors working on Europe's largest construction project – Crossrail. The new Elizabeth line will comprise 118 kilometres of track running through London and the South East and is set to reduce average journey times significantly. The Elizabeth line will open in December 2018 when services commence through central London. Tier 1 contractor Laing O' Rourke has specified Howe Green access covers for Canary Wharf, Custom House and Tottenham Court Road stations.
---
November 6, 2017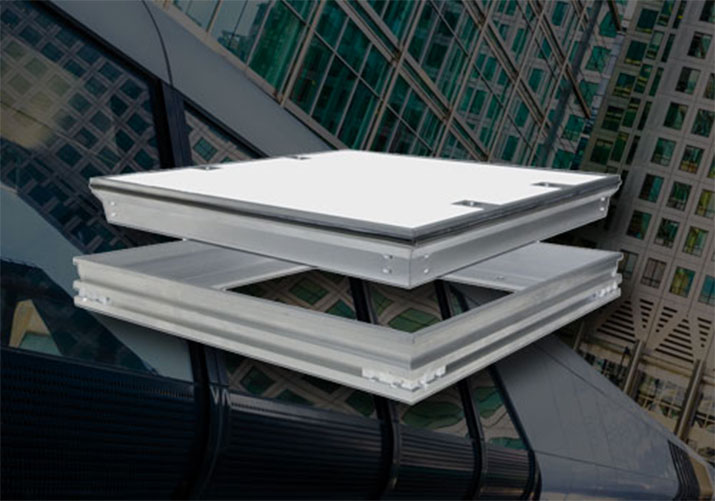 When it comes to solving the problem of accessing concealed services under floors, behind walls or above ceilings there are an abundance of products on the market that could do the job. However if your requirement is for a quality access cover or panel that will provide quick and easy access to concealed services safely then those "cheap" foreign imports are unlikely to make the grade!
---
September 11, 2017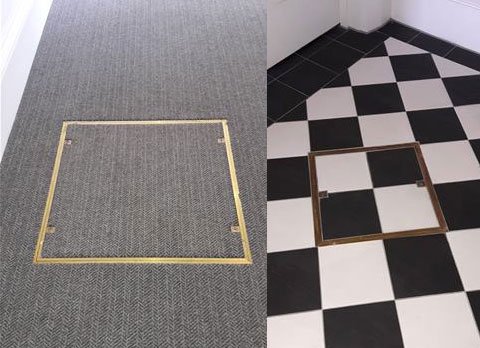 Lews Castle, on the Isle of Lewis in the Outer Hebrides has an interesting past. Howe Green's Light Duty 5000 Series Floor Access Covers are playing their part in keeping it warm and cosy by providing safe and easy access to central heating valves.
---
August 4, 2017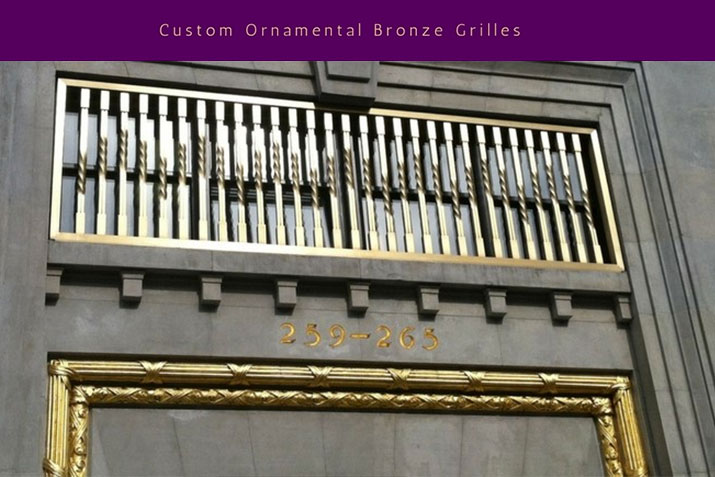 Coco Architectural offers custom fabrications for ornamental grilles and other products. In a recent project located at 80 8th Ave, in New York City, we created several custom pieces for the client, including a custom ornamental bronze grille over the entrance, a bronze header and jamb assembly for the Newsstand, and a custom bronze radiator enclosure with bronze bar grilles in the lobby.
---
July 19, 2017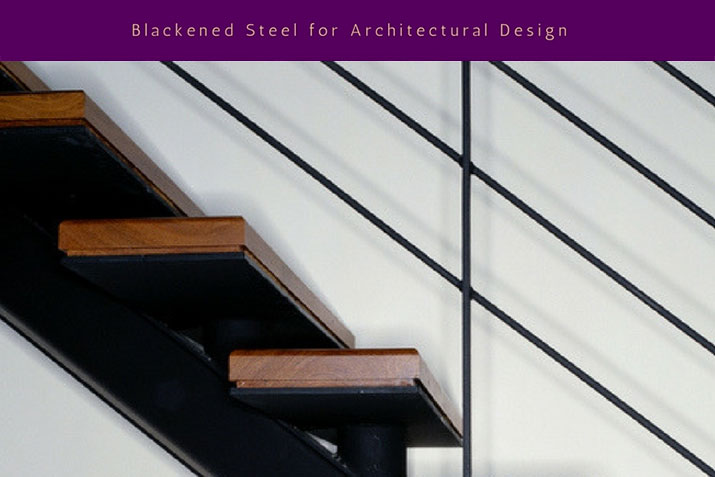 Some say the beauty is in the details. Along with custom metal work for your projects, Coco Architectural Grilles & Metalcraft offers a variety of finish options like antiqued, brushed, mirrored and even blackened finishes to bring the project together for a complete look.
---
July 18, 2017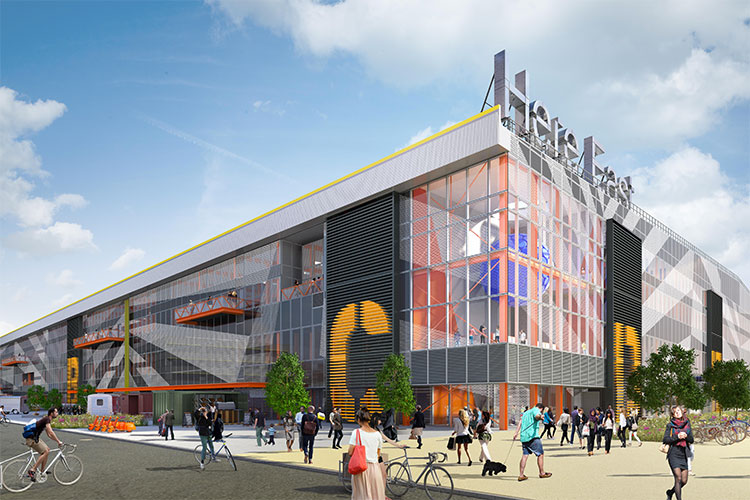 During the 2012 London Olympics and Paralympic Games the International Press and Broadcast Centre played host to the world's media. 20,000 journalists were at the heart of the action, reporting the latest triumphs and Olympian feats to a global audience estimated to be over 4 billion people. Fast forward to 2017 and these key buildings continue to form a central element of the Queen Elizabeth Olympic Park. The Centre is undergoing a commercial redevelopment to become Here East – the exciting digital quarter for East London.
---
June 21, 2017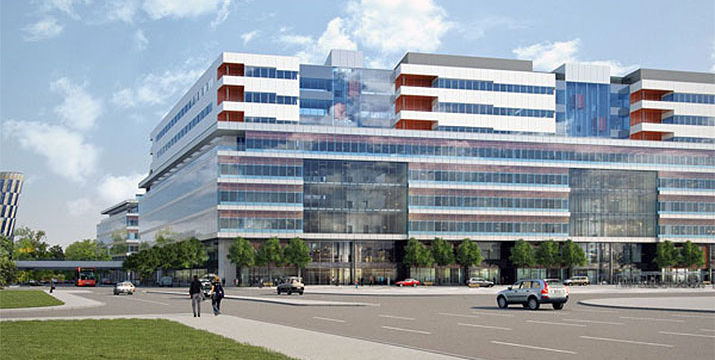 The New Karolinska Solna University Hospital (NKS) in Stockholm has been hitting the headlines for over a decade. The original Karolinska University Hospital was founded in 1930. Since the 1930's the hospital campus has expanded to cover a vast area with an estate of over 40 separate buildings.
---
May 9, 2017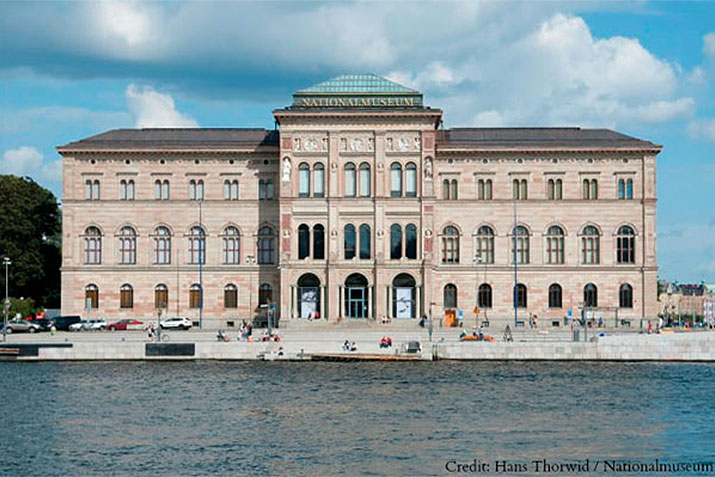 Howe Green Ltd supplied specially manufactured floor access covers for Sweden's premier art and design museum. The Nationalmuseum of Art in Stockholm is currently closed whilst undergoing an extensive restoration programme.
---
April 21, 2017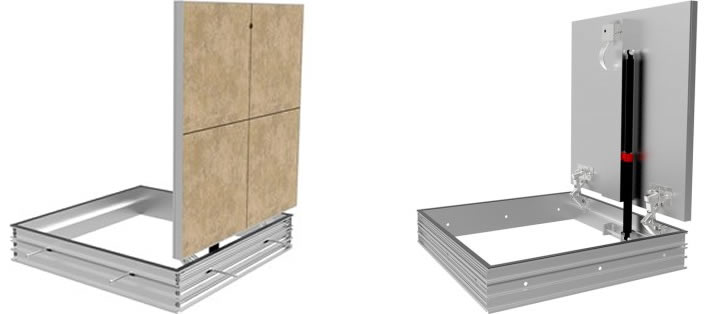 ---
March 24, 2017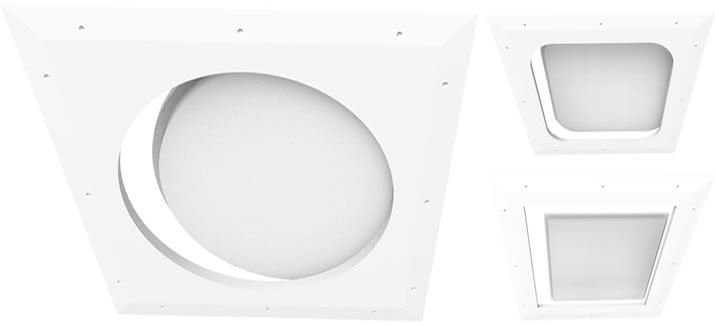 Nystrom Inc announces the release of the Concealed Access Doors, a high-end architectural panel. The addition of the glass fiber reinforced (GFR) access panels adds another option for architectural applications, such as hotel lobbies, casinos, multi-tenant housing and government buildings.