architecture - engineering - construction

Health
---
April 19, 2021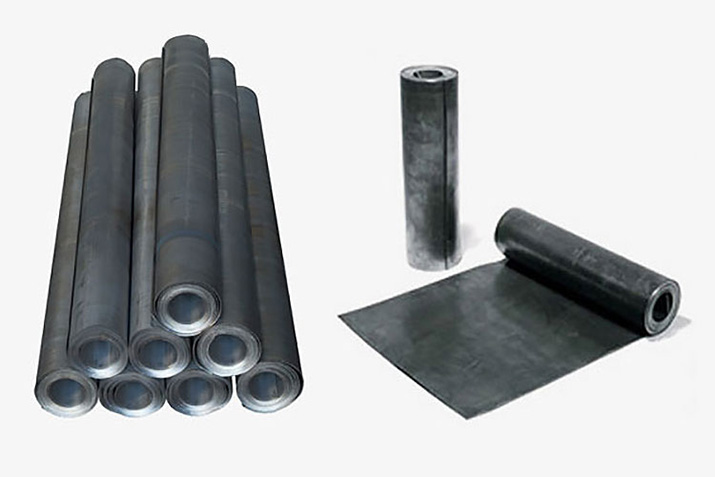 When considering options for radiation shielding, the most important thing is to use materials with a high density. Lead and tungsten are the most common materials to shield gamma radiation, however, they both have different advantages.
---
March 24, 2021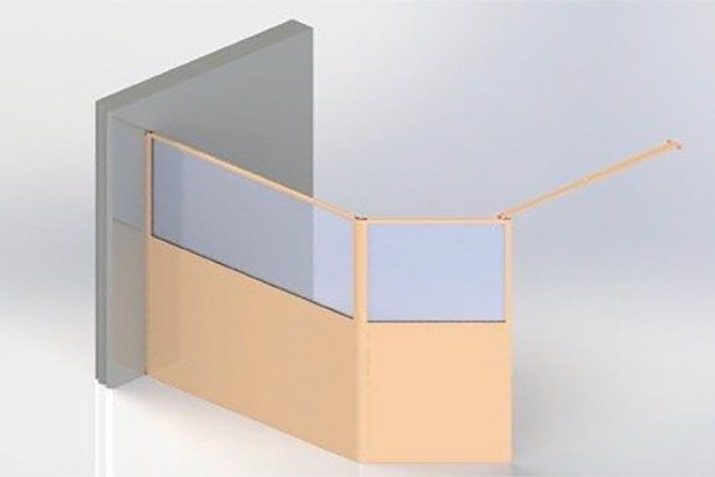 Durable Modular Radiation Barriers designed form maximum flexibility and easy installation. Designed for the medical industry, these full body shielding units shield personnel from harmful secondary radiation in examination rooms, intensive or cardiac case units, and nuclear medicine suites. They also provide shielding in industrial applications, including welding, nuclear and non-destructive-testing.
---
December 23, 2020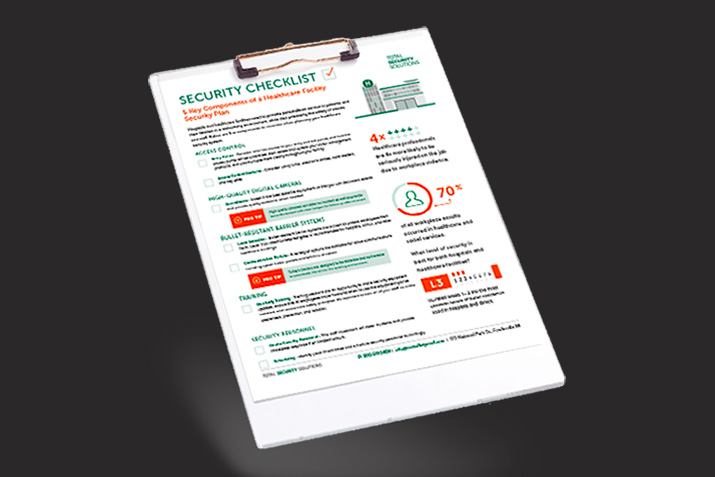 Security in Hospitals Best Practices - Workplace violence in healthcare is an ongoing threat to hospital security. Receptionists, nurses, doctors, and other healthcare workers put themselves at risk of verbal and physical abuse every day to care for patients.
---
December 14, 2020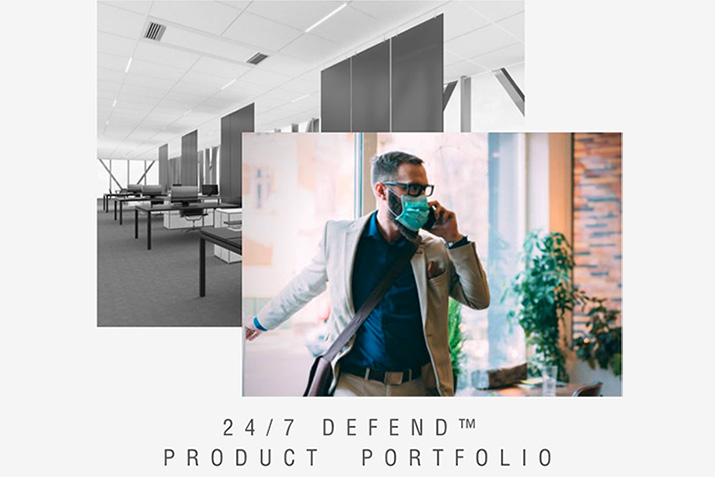 The 24/7 Defend Portfolio is ideal for any environment to reassure people going back to work, learn, heal, and play that they are surrounded by materials and systems that work 24/7 to keep them safer & healthier.
---
November 16, 2020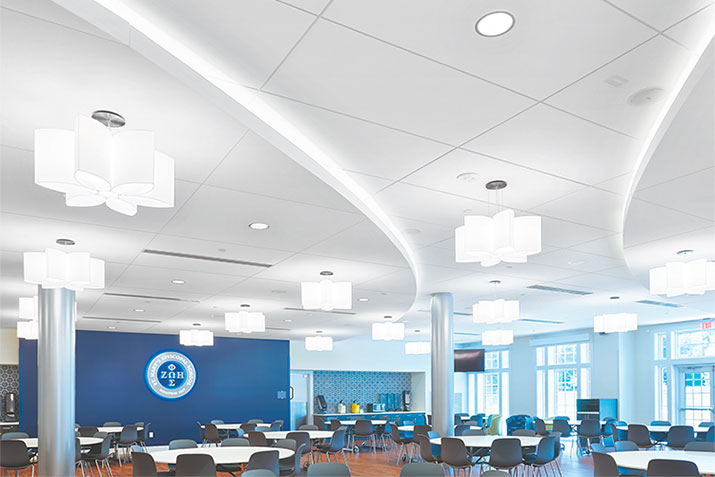 Ceilings, walls, and installation systems identified to meet CDC recommendations for cleaning and disinfecting.
---
August 14, 2020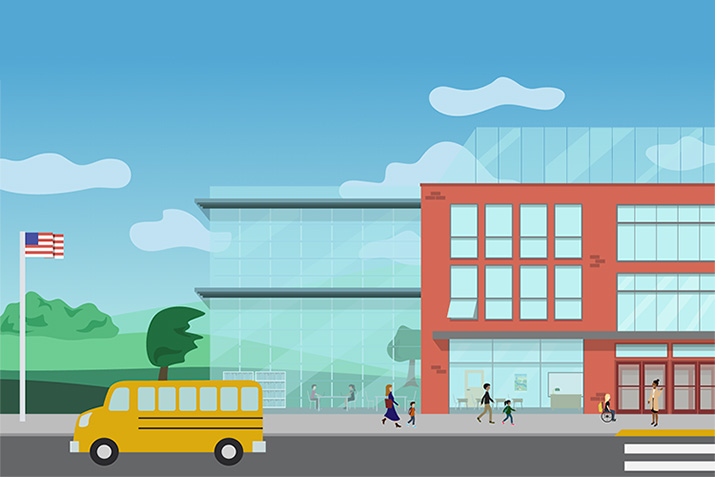 Recognizing the occupant benefits of natural light, flexibility, and fresh air, architects are increasingly designing schools with ample amounts of glass and open, versatile layouts. Here's a look at what's driving trends in school design—and how the façade plays a crucial role.
---
May 22, 2020
An X-ray is produced by energy released from an accelerating electron and resulting radiation can pass through some, but not all material. The x-ray radiation then interacts with a detector and forms an image of the inside of an object or person. While x-rays are a valuable diagnostic non-invasive tool with minimal risk to the patient, repeated long term exposure to x-rays can be harmful. Construction of hospitals and dental offices take steps to include radiation shielding that will reduce long term exposure from x-rays.
---
October 17, 2017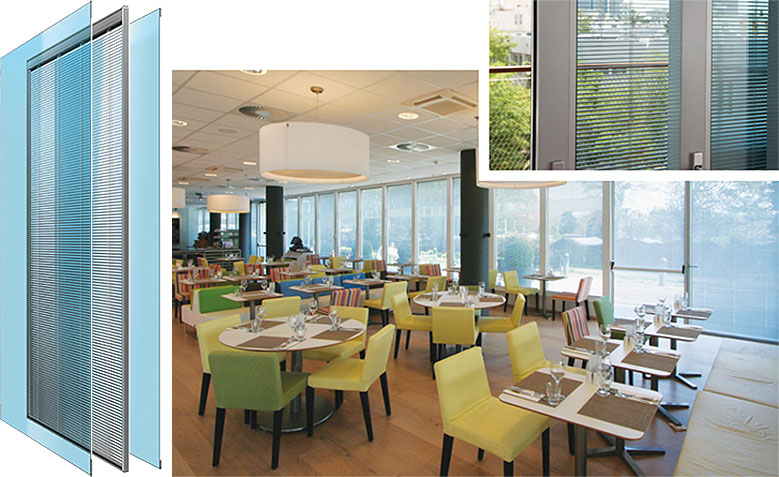 ViuLite® is a system of blinds that are permanently sealed within a double-glazed cavity for a completely dust-free and maintenance-free environment. ViuLite® ensures total protection against dirt, germs and weather conditions.