architecture - engineering - construction

Audio Visual
---
February 16, 2023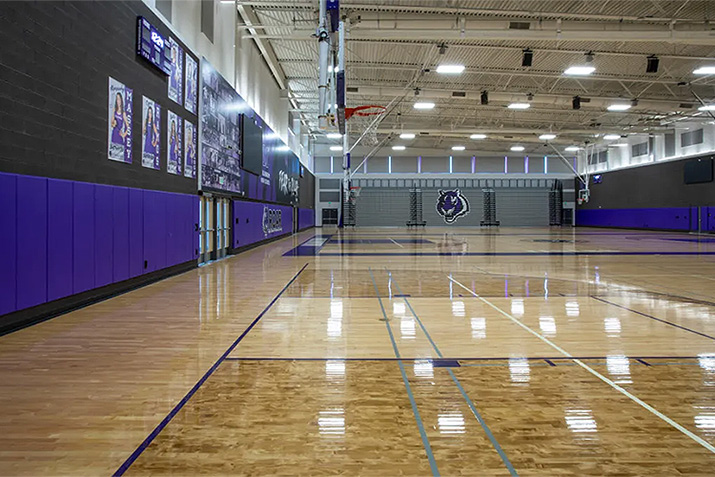 For nearly 15 years, the Draper EZ-Spec online tool for specifying gym equipment has provided complete specifications, drawings, layout details, weights, and point loads in an easy-to-use electronic format delivered to your email inbox. It's all ready to be dropped into your project files. How convenient is that? Draper introduces the most significant update to this tool since its launch. This update makes specifying gym equipment even easier!
---
December 2, 2022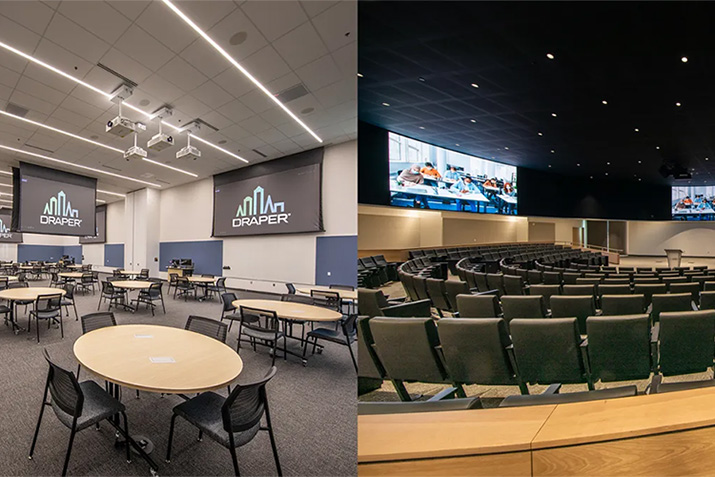 ---
December 13, 2021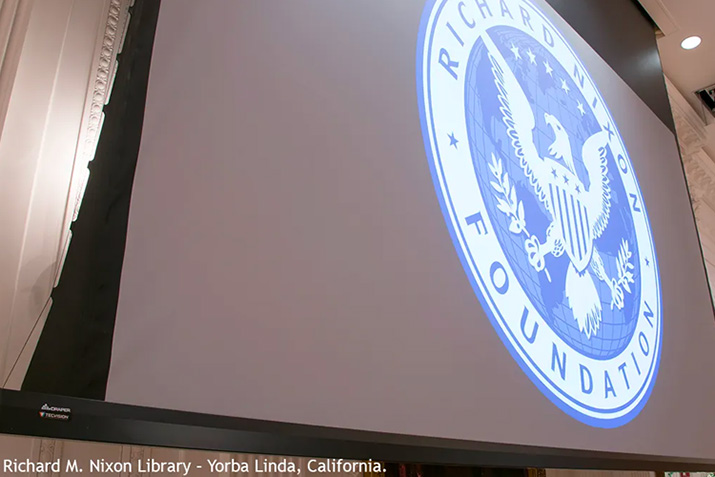 Projection screen technology has been around for a long time. So long that it is easy to neglect projection in favor of the "new kid on the block" (relatively speaking at around 50 years old), flat panel displays. And while flat panels have advanced by leaps and bounds over the past few years, so have projection screens. Modern screen technology can be used successfully in more places than ever before. That includes places where flat panels still are not a good option. Here are 5 problems that can be solved thanks to modern projection screen technology:
---
March 27, 2019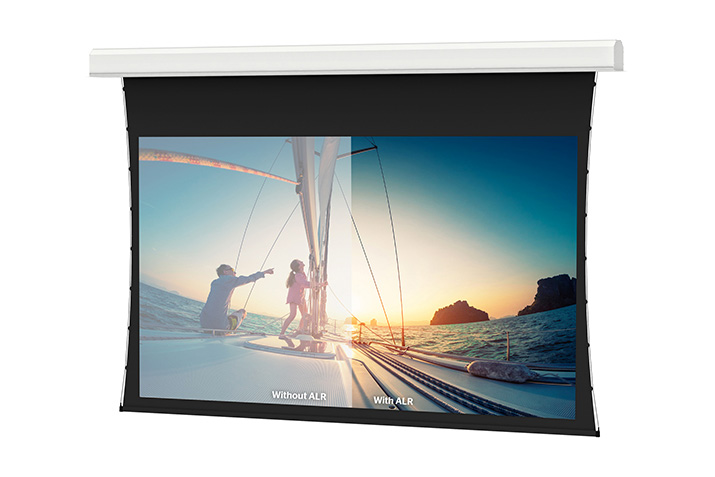 The new Parallax® Stratos 1.0 delivers a high value solution for rejecting ambient light in large scale projection. Offering the freedom to install seamless ALR screens up to 16 feet in height, Parallax Stratos is available in a wide array of core Da-Lite® tensioned electric and fixed frame options. This Contrast Based ALR surface rejects up to 80% of ambient light with 1.0 gain for standard throw projectors (1.0:1 or greater).
---
November 19, 2018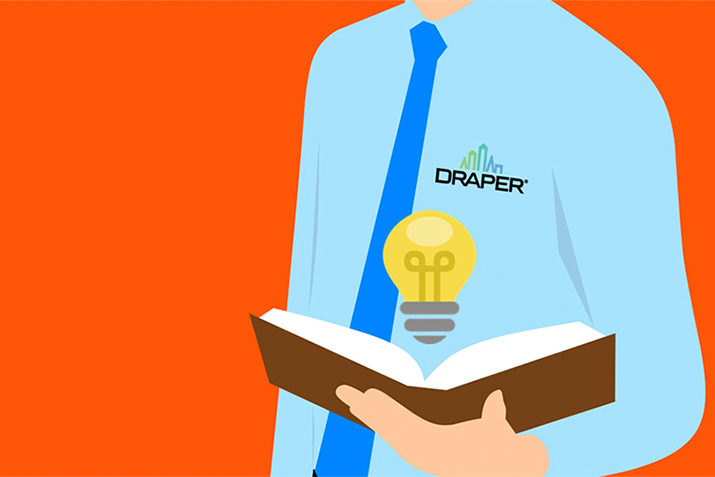 AV ideas don't have to be big and complicated to work. In fact, some of the smartest ideas are small and very simple. Here are five audiovisual examples from Draper's product designers:
---
March 21, 2018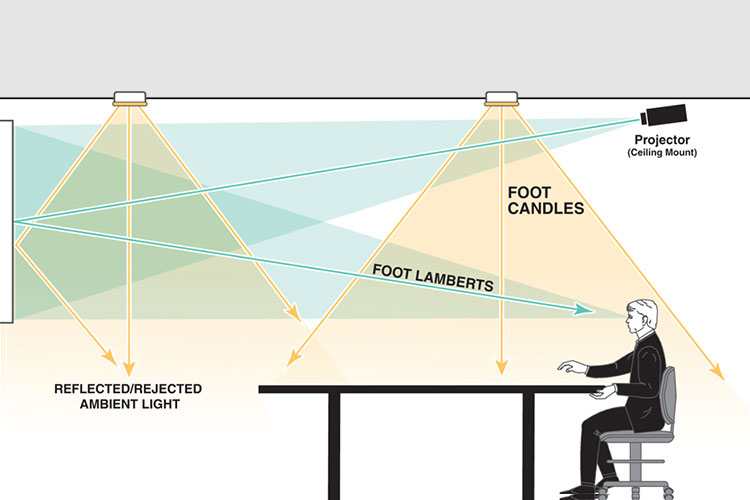 Ambient light rejection (ALR) projection screen technology has been around for a while now. Despite this, there is some confusion in the AV marketplace as to how ALR works. Some of this confusion is caused by manufacturers making inaccurate claims or promoting non-ALR surfaces as a solution. To help clear the confusion, here are some things to remember about ambient light rejection:
---
December 28, 2017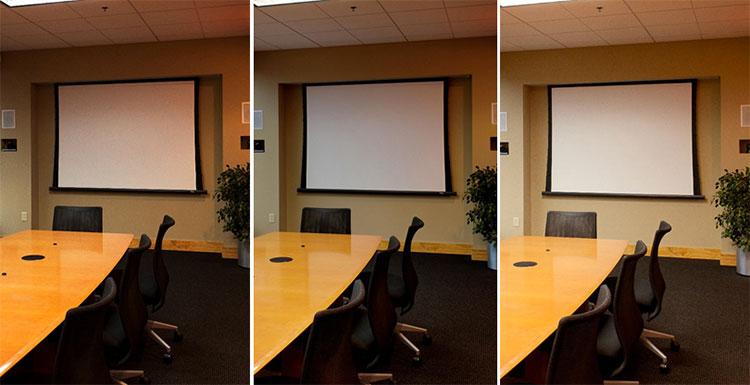 Over the past few years, the science of projection screens has made several major advances. Research and development of new methods and solutions have made the process of choosing a projection screen much different than it was just a few years ago. To help architects and AV consultants keep up, Draper has released an updated version of our class on projection screen technology. Projection Screens 301: Updated Science of Projection Screens (PS301) contains the latest information on specifying the right screen solution.
---
November 16, 2017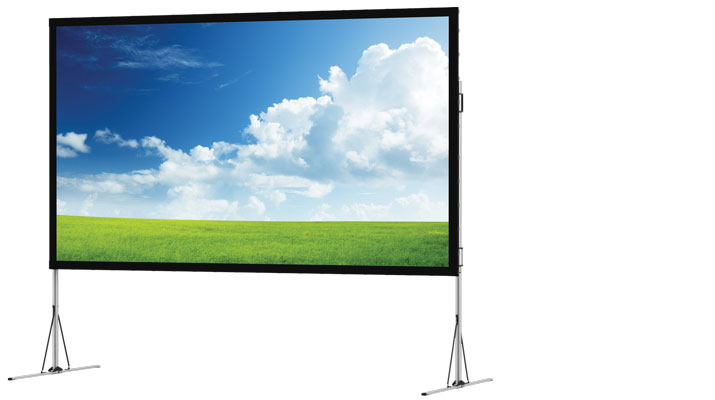 Fast-Fold NXT is a stronger, faster and simpler screen system for rental and staging environments. The re-invented design features a stronger extrusion, hinge and corner as well as new height adjustment that allows the viewing area to be raised and lowered easily. A new case design upgrades the storage and transport capabilities, and a foldable 4K-ready surface is the first and only available on the market.
---
September 12, 2017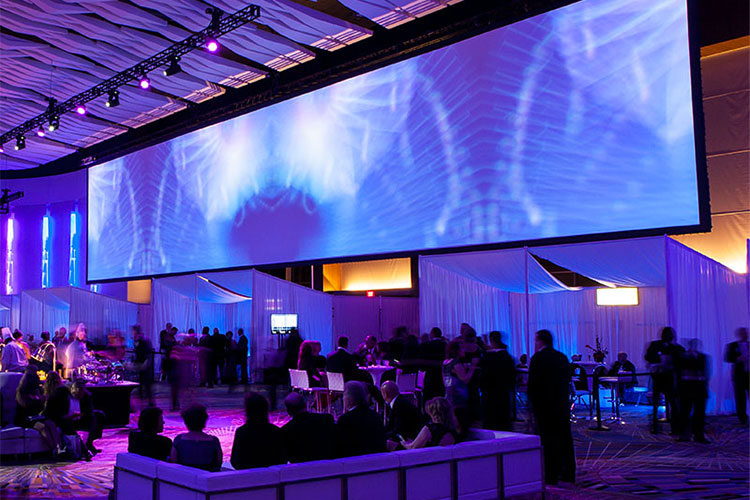 In response to requests from leading AV rental dealers, the StageScreen® is a totally new concept in projection screen design. It is designed specifically to be flown, but can also be used with legs. Either way, it is the strongest and most rigid screen on the market.
---
July 11, 2017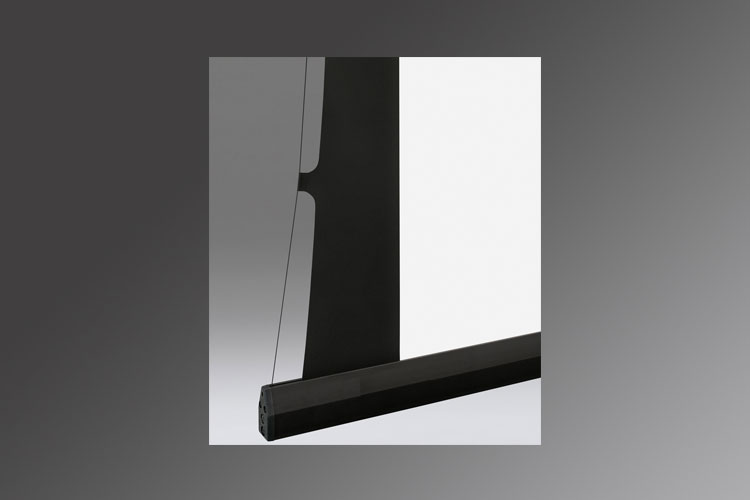 One of the most important elements of creating the ultimate projected image is having the flattest viewing surface possible. Great contrast, brightness, and vivid and correct colors are important, but without a perfectly flat surface those attributes of a great picture don't matter. Who knew a series of small tabs could be so important to having a beautiful picture, and a durable product?
---
July 7, 2017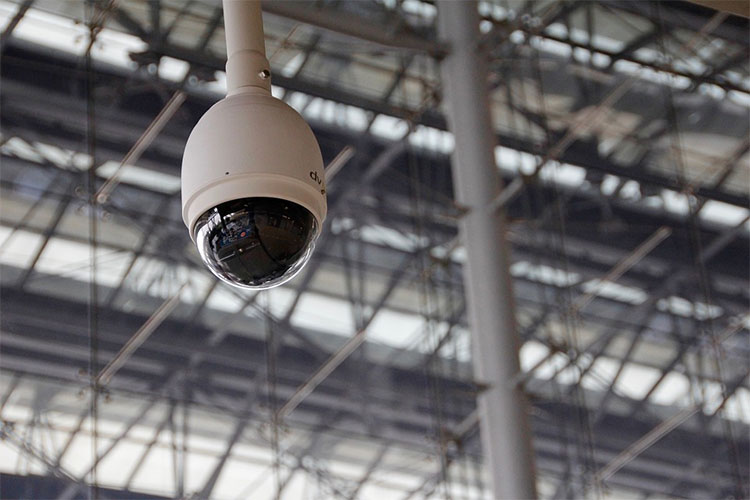 Video surveillance systems have, for years, been excellent tools to protect the safety of your staff and your clients. Updates in technology have served to make them more effective and less expensive at the same time. Newer video systems have capabilities that were only dreamed of in the past. Is it time to update your video surveillance system? Keep these developments in mind:
---
April 10, 2017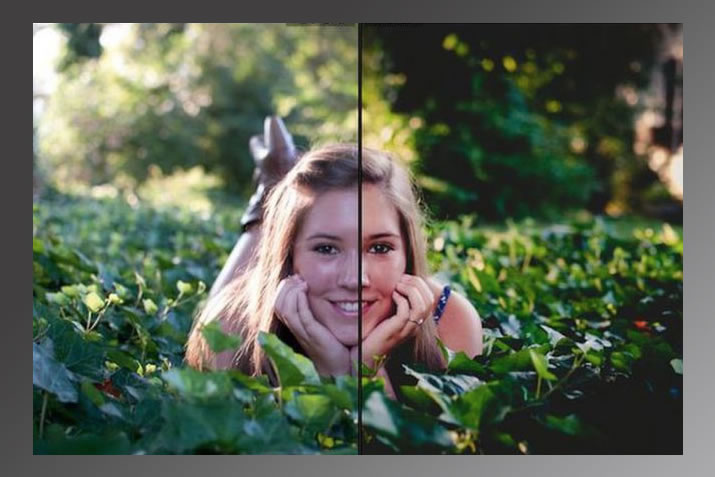 Color balance plays a vital role throughout the world around us. So don't sacrifice color accuracy when it comes to ambient light rejecting (ALR) projection screens.
---
February 27, 2017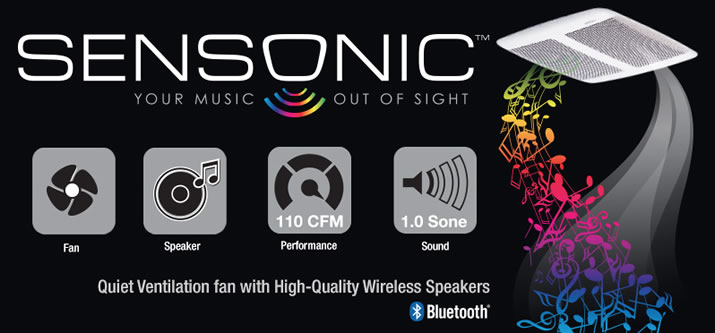 It's your music-out of sight. Unlike wireless speakers that require counter space, Sensonic™ speakers with Bluetooth® wireless technology fill your room with rich sound from above. From hard rock to news talk, play any audio through the dual high-fidelity speakers and enjoy entertainment and privacy at the touch of a button.
---
September 16, 2016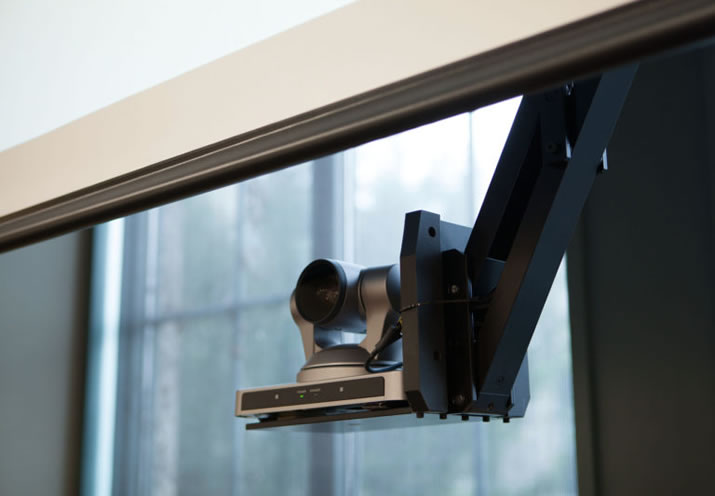 Is someone watching through your videoconferencing camera? That possibility is out there. In this white paper Draper offers a solution to the problem.
---
November 11, 2015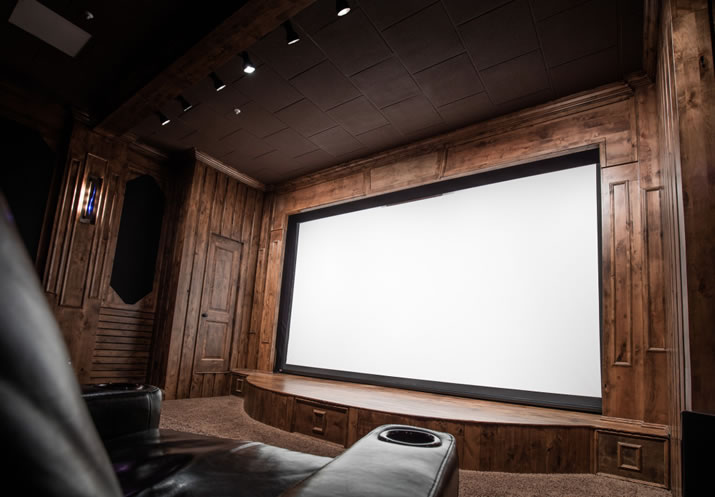 Matthew Irvin knew he had his work cut out for him when he was approached by a very particular client for a special home cinema job in Park City, Utah.
---
October 9, 2015
When Draper Dealer Wayne Wagner was approached to work on a PointCloud Media project for the Sheraton Waikiki in Honolulu, Hawaii, he knew immediately that it was no ordinary job. "PointCloud Media was doing something that nobody had done before," recalls Wagner, the founder and owner of Wagner Media. "They were projection mapping a swimming pool in 4D. That is, the effect had to be visible vertically as well as horizontally."