architecture - engineering - construction

Construction
---
March 26, 2021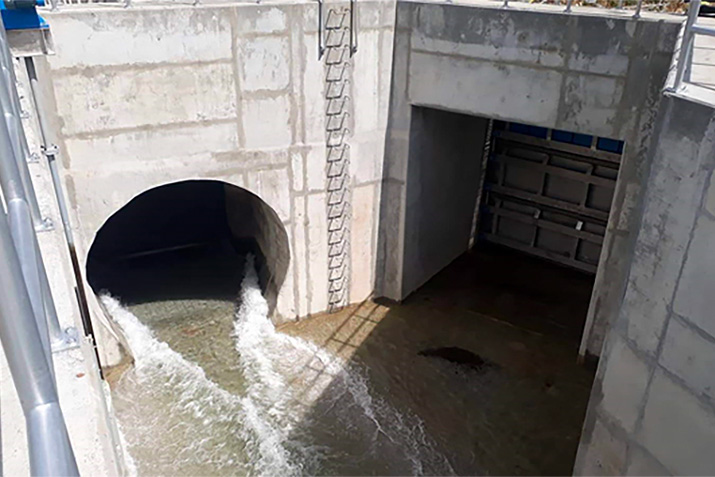 Water is our planet's most precious resource. However, due to climate change more volatile weather patterns, ensuring a reliable water supply is becoming increasingly difficult in many regions around the world. Therefore, preventing further loss of water in the global water infrastructure is of utmost importance.
---
December 2, 2020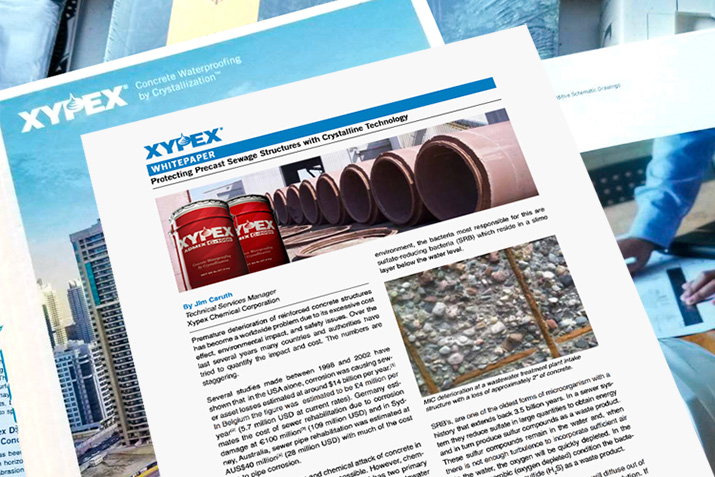 Premature deterioration of reinforced concrete structures has become a worldwide problem due to its excessive cost effect, environmental impact, and safety issues. Over the last several years many countries and authorities have tried to quantify the impact and cost. The numbers are staggering.
---
October 2, 2020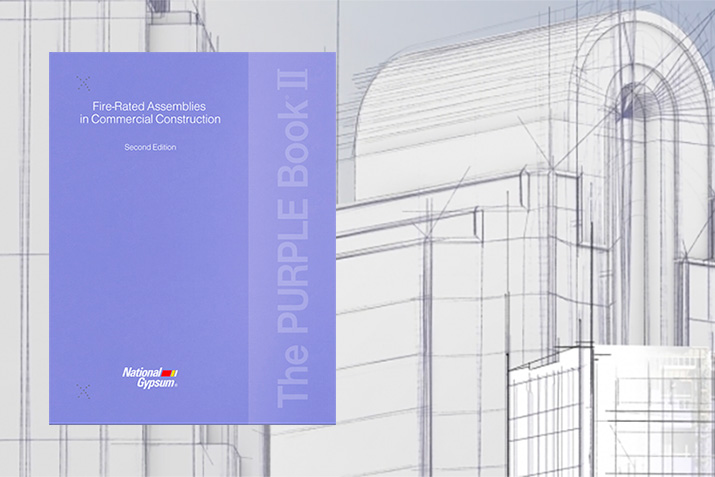 The PURPLE Book® II is an ideal commercial construction project resource with over 100 technical drawings. This is the second and newest edition. In 2013, National Gypsum Construction Services developed the original PURPLE Book® to help provide solutions to common fire-rated assembly problems in commercial construction. The second edition is now available. It is still the only resource in the industry that illustrates in detail how fire-rated gypsum assemblies intersect with other building components, like elevator shafts or steel beams.
---
September 30, 2020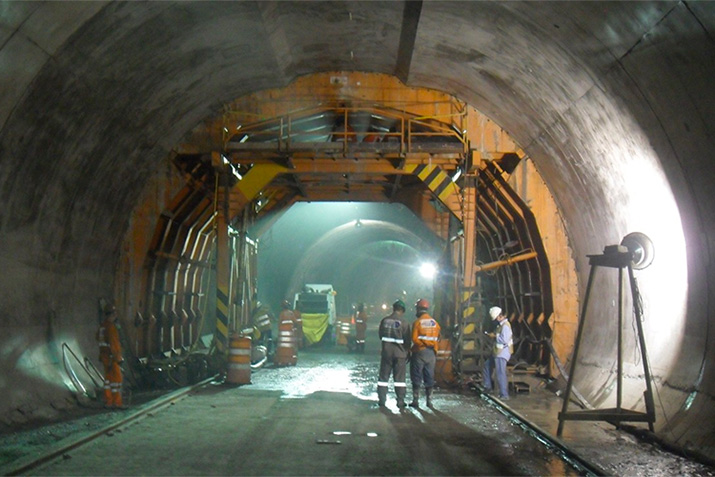 A brief overview of how the PENETRON range of products can be adopted in metro and tunnel projects.
---
September 9, 2020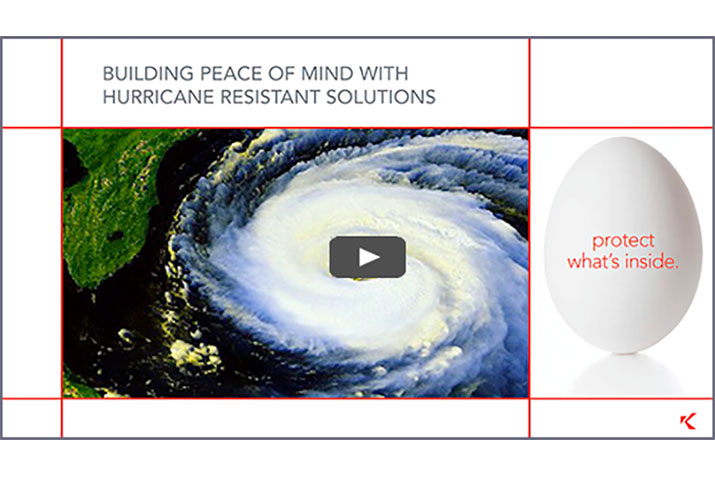 Nature can create high-impact damage that poses a threat to a facility's integrity and occupants' wellbeing; that's why we've developed a range of products designed to withstand the wrath of hurricanes and help provide increased protection throughout the year. Whether new construction or retrofit applications, Kawneer helps build a legacy around defending against damage and devastation, helping protect what's inside. After all, it's what's on the inside that matters the most.
---
December 16, 2019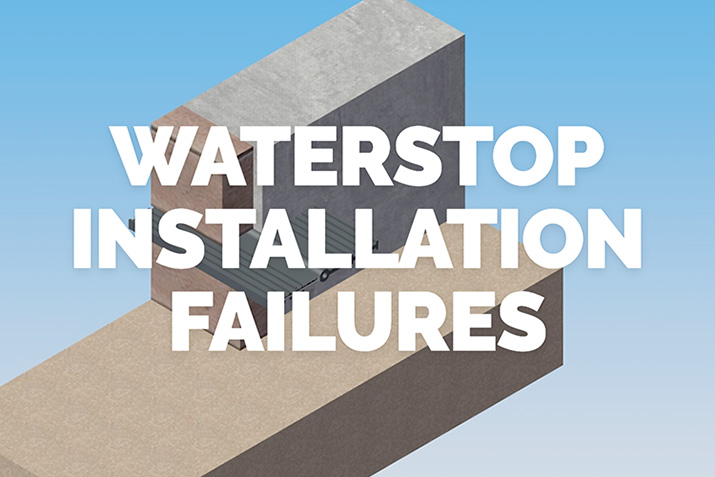 Waterstop quality assurance specification should contain the following: Edge welding will not be permitted. Centerbulbs shall be compressed or closed when welding to non-centerbulb type. Waterstop splicing defects which are unacceptable include, but are not limited to the following...
---
September 13, 2019
Cost has long been a deciding factor for decision makers in the construction industry. Many gypsum underlayment system alternatives, including fiberboard systems, boast a lower price point, but how do they really measure up?
---
September 22, 2018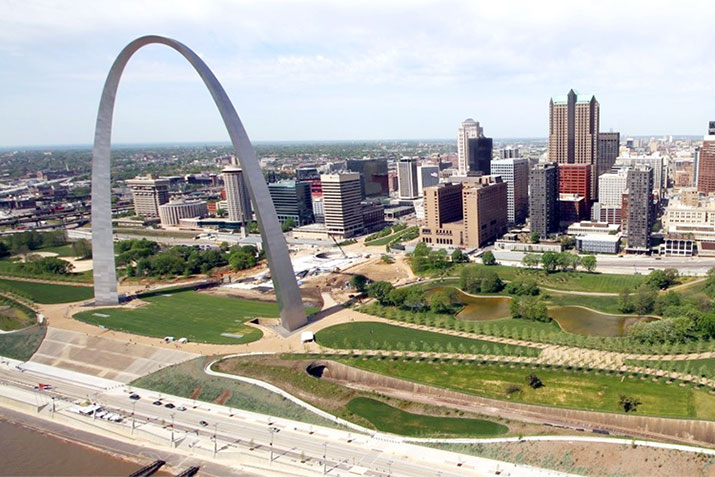 Soaring 630 feet above the mighty Mississippi River and its St Louis, Missouri, home, the gleaming stainless steel Gateway Arch is the centerpiece of the Gateway Arch National Park and a popular attraction that draws more than three million visitors each year.
---
March 26, 2018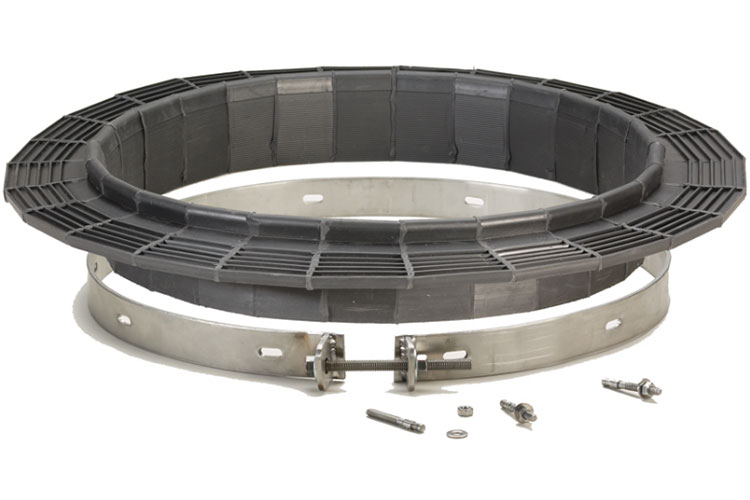 Earth Shield® has solved a long-standing problem for engineered concrete structures with circular protrusions, such as columns, pipes, piers, and pilasters. The problem: how to permanently seal the concrete joint when cast-in-place concrete is formed against an existing circular member.
---
October 19, 2017

Stromberg Architectural has worked on some of the most impressive architectural buildings and projects in the world. From the Atlantis Resort to Caesar's Palace, the White House to the Texas State Capitol - we have the experience and capacity to handle any size job, large or small. Whether you're working on a hospitality, retail, residential, commercial or religious project, let us show you what we mean when we say "we make buildings beautiful".
---
October 9, 2017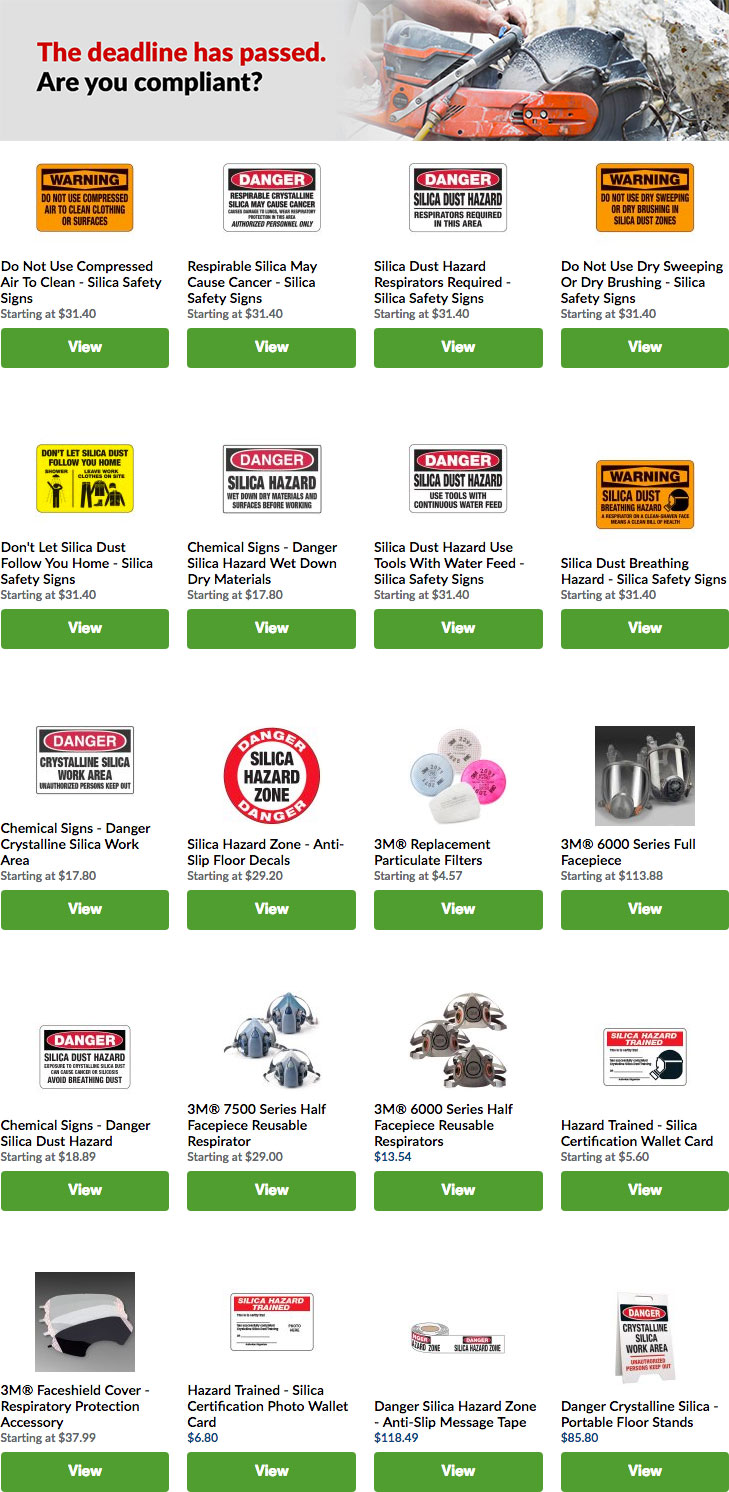 What you need to know to be compliant with the New OSHA Crystalline Silica Rule.
---
October 5, 2017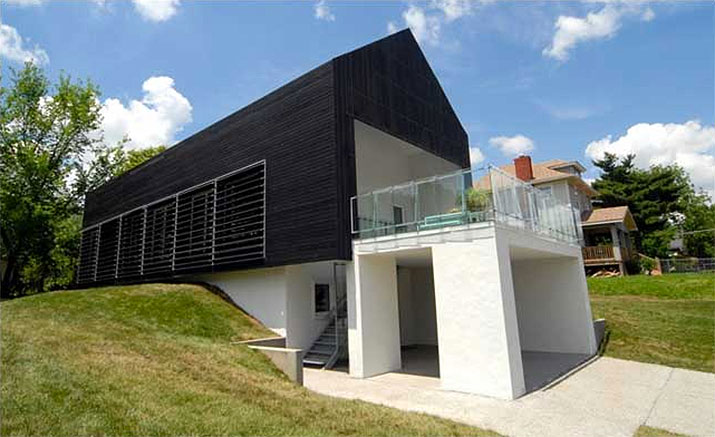 Designed to use minimal energy through affordable, passive means, this 1,700-square-foot house in the Prescott, Kansas neighborhood, is just minutes from downtown Kansas City. To achieve its goal of a 90-percent reduction in heating and cooling costs, strategies including louvers, thermal mass, high-performance windows, super insulation, southern orientation and an airtight building envelope were employed. National Gypsum's Gold Bond® BRAND eXP® Interior Extreme® Gypsum Panels are components of this project.
---
March 29, 2017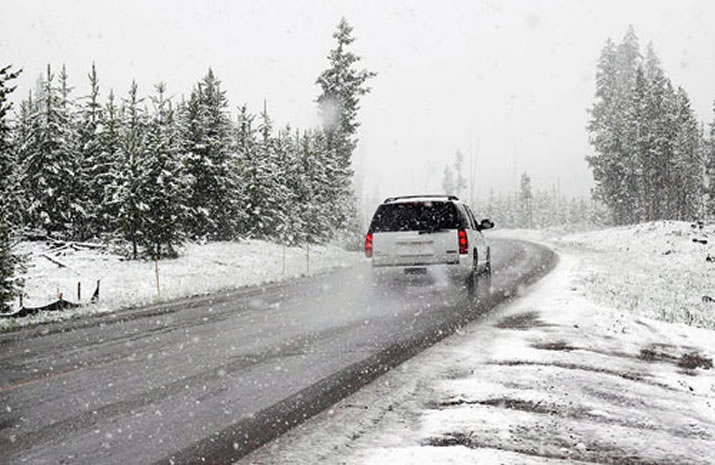 Concrete damage caused by freeze-thaw cycles is one of the main reasons for concrete deterioration. Water trapped in the capillaries and micro-cracks of concrete expands when it freezes. Without any free space to compensate for this expansion, internal pressure builds, slowly widening existing capillaries and creating new cracks in concrete. When temperatures rise, the frozen water in the concrete thaws and travels deeper into the capillary matrix, where the process is repeated during the next freeze cycle.
---
March 1, 2017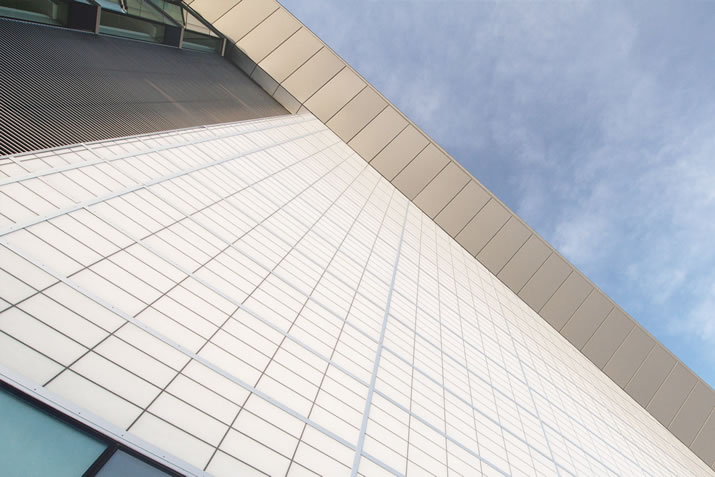 What happens when you bring together 250,000 people from around the world for six days in Munich, Germany? Ideas are exchanged. Best practices are shared. Deeper levels of understanding are reached. That was, in a nutshell, BAU 2017, the world's leading trade fair for architecture, materials and systems with the 2,210 exhibitors from 45 countries. More than 80,000 people had, like us, travelled overseas.
---
February 3, 2017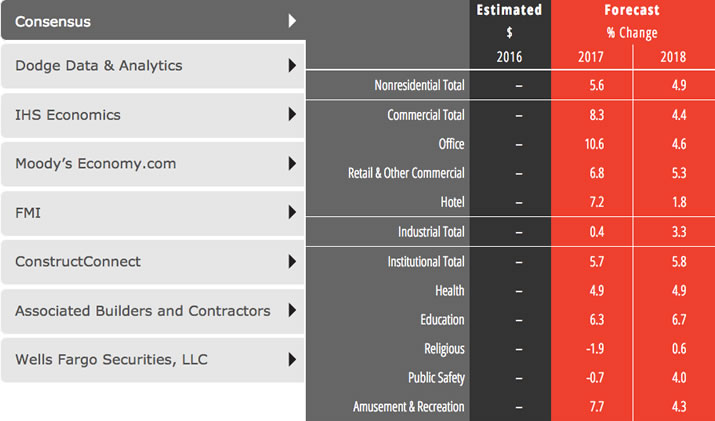 2018 forecast shows continued growth in all sectors, led by institutional building.